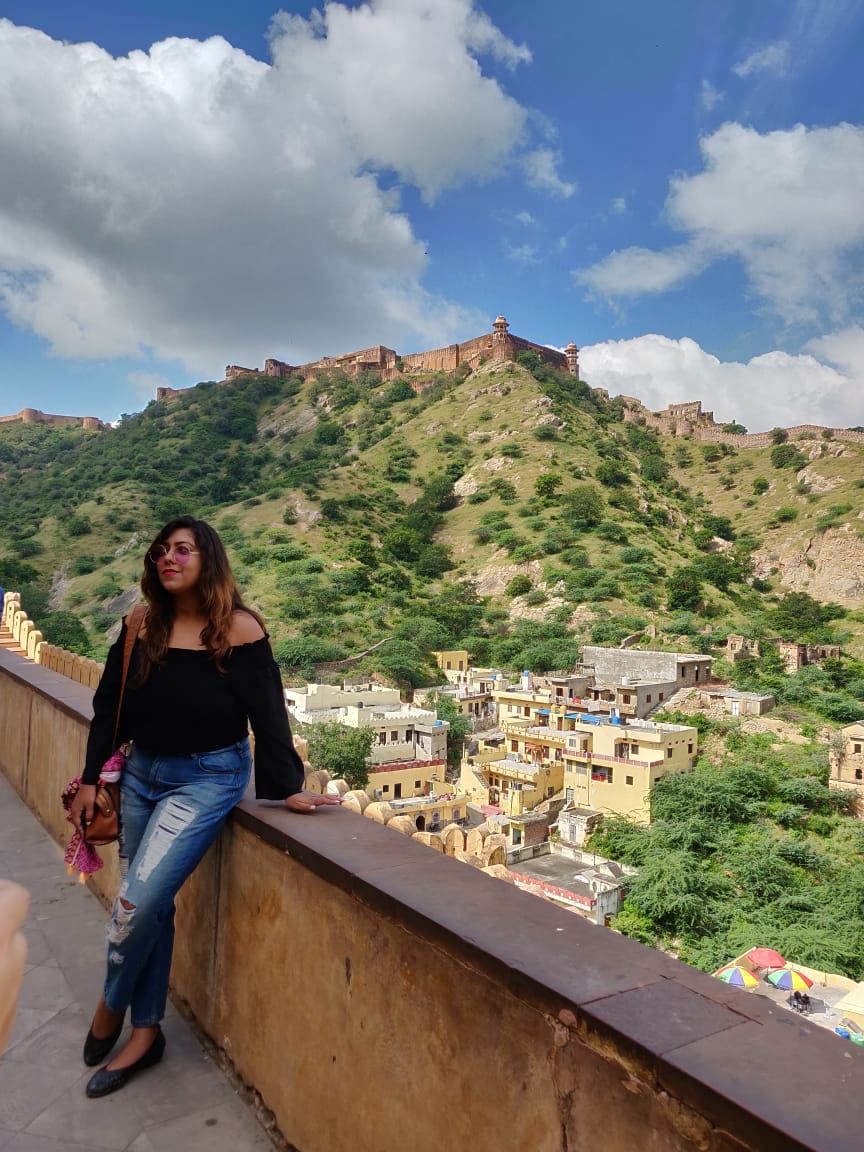 Jaipur is an architectural hub with spectacular forts and a concubine of history!From the marvelous Hawa Mahal to the beautiful Jal Mahal, Jaipur should be on your itinerary just for it's architectural marvels.
I had planned a 2-day getaway to Jaipur from Delhi. We booked a resort in Kukas, 30 minutes from the main city and a mere 10 minutes from the main Forts. Majority resorts are located at Kukas and the drive from Delhi to Jaipur is just oh-so-breathtaking! Start early and you might just avoid the traffic and reach in 4 hours instead of the usual 5 hours!
Jaipur is known as the PINK CITY of India because of its pink buildings that gives the illusions of the pink city. Going back in history, pink was associated with the colour of hospitality and the then Maharajah of Jaipur got the city painted pink to honor his guests - Queen Victoria & Prince of Wales.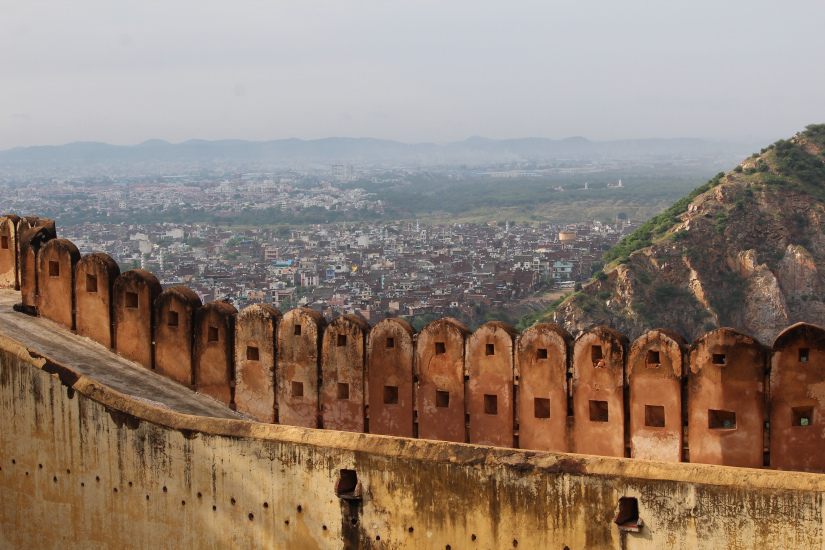 We stayed in Jaipur for 2 days where we decided to spend one day exploring the city and the other day relaxing in our hotel!!
Places we visited in Jaipur -
1. Amer Fort - its an iconic tourist destination in Jaipur and the entry ticket costs around 30/- for Indian Citizens and more for Foreign Nationals. We took a tour guide for the fort ( Rs 50/-) and it was an half an hour trip where we scurried across the fort reveling in historical facts and listening to the age old stories. There is a Kali Goddess temple inside the fort which one can visit and they serve 'Wine" as the prasad (offerings). The famous movie Jodha Akbar was shot in this fort as well. The bazaar that leads up to the fort offers some delish sweets which are a must try !
2. Jal Mahal - Located just 10 minutes from Amer Fort, the water palace is another tourist hotspot inJaipur. Its situated amidst the Mansagar lake. Earlier boating was allowed to get a closer look of the palace but currently you can only view the palace from far . The palace has 4 floors submerged under water and is not open to Public despite being renovated.
3. Hawa Mahal - This is notably Jaipur's most Photographed building. You will be awestruck by this architectural marvel. It was build in 1799 to allow the Royal Women to look out to the main Bazaar without being observed. Wind used to flow through the shutters, giving the palace its name. The main local market in front of Hawa Mahal also offers various trinkets, Bandhni dupata's and Jaipuri Jhooties which we shopped from. We pondered over the Tattoo Cafe which is a must visit while visiting Jaipur. Good food with an even better view of Hawa Mahal, this cafe should be there on your Jaipur itinerary.
4. Jaipur Bazaar - The local Jaipur bazaar has a plethora of options to choose from! From authentic Rajasthani jewelry to shoes to the famous bandhani dupattas, indulge your hearts out in the Jaipur Bazaar!For precious gemstones, visit Jauhari Bazaar. We picked up some really pretty shoes(mojari jhootis) from Bapu Bazaar!
5. Nahargarh Fort- In addition to the main Amer fort, the two other forts are Jaigarh and Nahargarh fort. While Jaigarh was built to protect the Amer fort, we decided to give it a skip and went to the highest Nahargarh Fort. Its a steep drive with narrow roads but a breathtaking view none the less. We stopped mid-way for some maggi and enjoyed the setting sun at Jal Mahal which was visible from the route. Nahargarh was the main military base and built as such. You will get a stunning view of the Pink City from this height and hence its a must visit place.
Since we were on a 2-day short trip we missed out on City palace and Patrika Gate which I have heard are very beautiful. Do keep them in your itinerary if you are visiting Jaipur! There are also adventure activities which you can opt for like Hot Air balloon ride in Jaipur (costs around 12,000 INR) and Jeep safari.
We stayed at Umaid Haveli hotel in outskirts of Jaipur. With an infinity pool we enjoyed the view of the city and the rooms and service were pretty good! Must try cuisine in Jaipur is definitely their Dal Bhati Churma but we also loved the Rajasthani Kadhi served to us !
Overall jaipur makes for a great place to visit with friends & family and will definitely leave a life-time imprint on you.
Follow my journey on Instagram at @girl_with_pink_iphone
Frequent Searches Leading To This Page:-
jaipur tour package for family, jaipur holiday package, jaipur one day tour package, jaipur tour package for couple, jaipur trip package, jaipur trip cost, jaipur city tour package