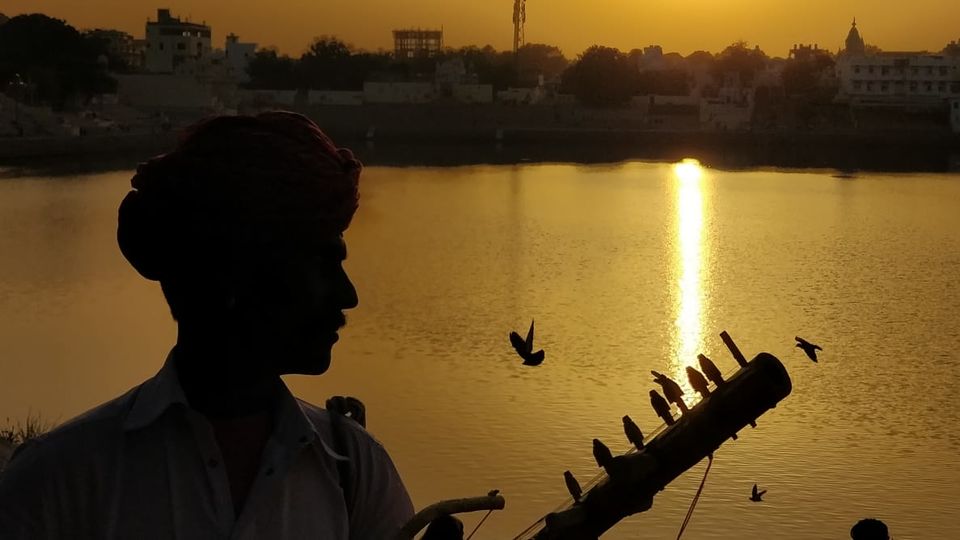 A culturally rich atmosphere is what I'd describe Pushkar in minimum words. With some ancient Hindu architecture, to some rich traditional music, this place shall keep a traveler busy throughout. There are more than 200 temples out of which one of them is Brahma temple, one of the six that exists. Lord Brahma is said to be the creator of the universe according to Hindu mythology and hence, thousands of people come to pay homage.
As one stands in front of the Pushkar lake, the view of 52 ghats surrounding the sacred lake and hearing some locals sing and play a handmade traditional instrument- Rawanda in the background seems like a perfect combo for the moment.
The lake is said to be sacred and hence when I reached the lake, the first sight was of saints dipping into the water and asking everybody around to do the same in order to wash their sins away. Walking down the stairs, one has to remove the shoes in order to pass through any ghat. Most ghats have a roof-top cafe that give a very beautiful view of the entire area.
GHATS OF PUSHKAR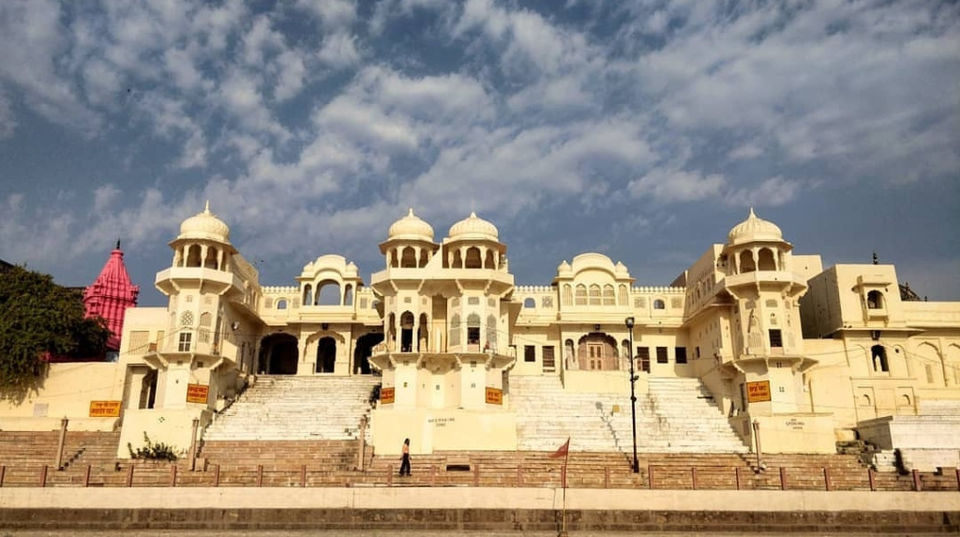 Visiting the ghats during the sunset will create a peaceful and soulful vibe. With birds flocking together and listening to local musicians, you'd want the time to pass slow. A clean site to behold, it's a must and one of the places in Pushkar I spent most time in. A person interested in photography would want to capture the picturesque panorama.
Every evening groups of people come together for their personal pooja (prayer) at various ghats in their traditional attire- men with dhoti, kurti and paghdi and women in sarees covering their head.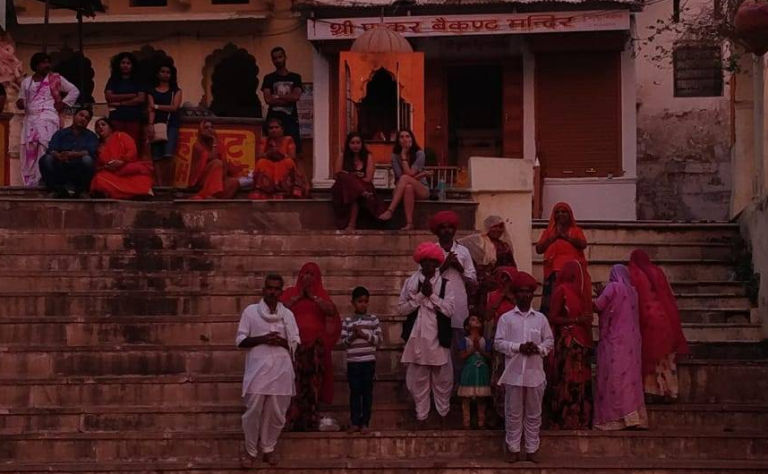 HOLI IN PUSHKAR
Pushkar is famous for how they celebrate Holi, a festival celebrated by Hindus to mark the end of winter and welcome spring, and a festival that also signifies victory of good over evil. My take-away experience was this and how!
Although being an Indian, I knew how 'wild' holi can get in Pushkar, I wanted to experience it once and I'm glad I did.
A night before the D-day of Holi, local men and Saints gather and light a huge bonfire with flames going above 20 feet. This is called Holika Dahan and burning the Holika symbolizes the end of the devil. Once the flames die out, people bring pieces of burning embers to their home, symbolizing good luck to the home.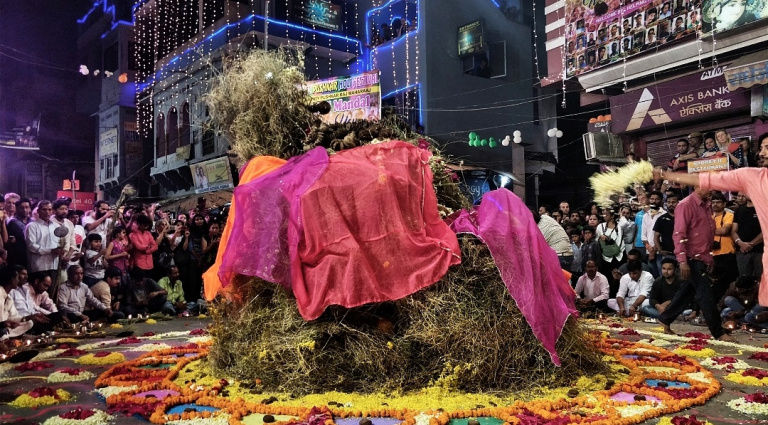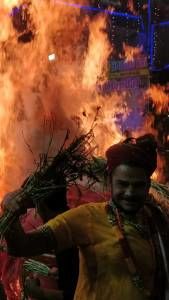 The festival of colors starts the next morning and in Pushkar, it's one of a kind.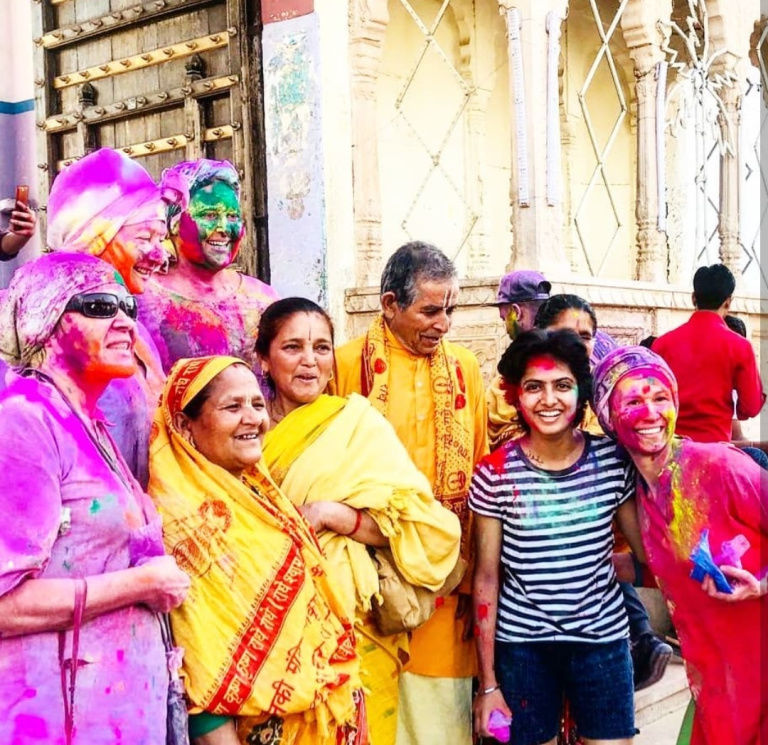 People from all over the world come here for this festival and the city becomes magical. With locals trying to cover you with colors and forcing you to drink Bhaang, it can always get a little unsafe and that's how most people picture it as. However, they might force you but i didn't see or felt a time when they did it if you still denied and hence, it was all fine.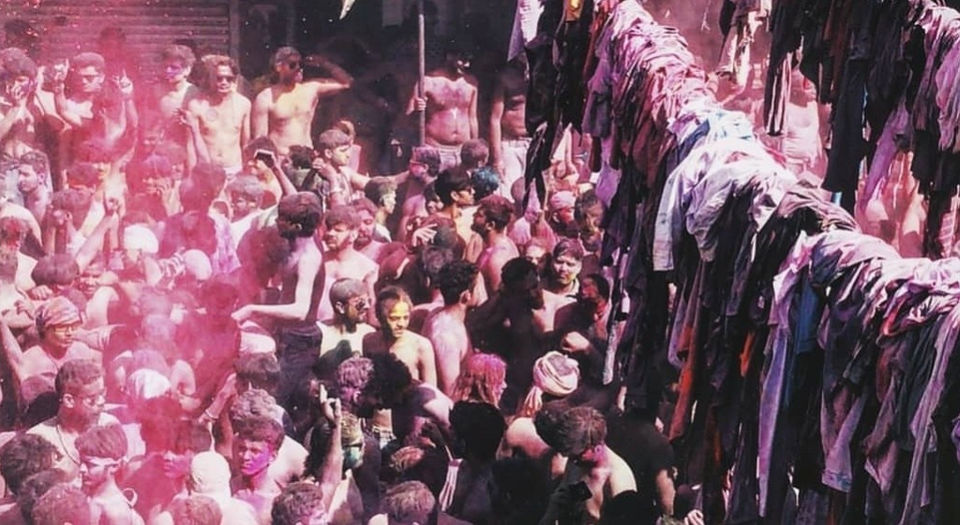 The entire city on the streets, loud music and a lot of clothes hung on an overhead wire was the scene on the day of Holi. The boys and the men- mostly locals play 'Kapde faad' (tear clothes) Holi, meaning once everybody is covered in color, they tear each other's clothes and throw it onto the wire and this continues till the wire breaks due to the weight. The tourists and the women usually get onto different terraces to see the view. Well, the houses are closed to take the staircase to the terrace but you always have an option of jumping across walls to reach there and that's exactly what I did to get the above (image) view.
Apart from terraces, there are a lot of roof-top cafes that charge an entry fees but you can have a small private holi party with this view.
Although the heights are good for the view but the real experience started when I went into the crowd for a couple of minutes. Loudest possible music, locals and foreigners all colored in various colors, some even in black and most of them high on Bhaang. The moment I went in, well, it wasn't safe or even possible to be a part of the crowd completely, but as soon as I reached the edge, I ran out! At least for me it was better to see it only from afar and I felt most tourists felt the same.
Just to be covered in color and being able to witness the scene live was worthwhile in it's own way. I had a friend along and it felt so much safer as we had one another and we could have our own holi fun and of course, to take each other's 'colored' pictures (haha).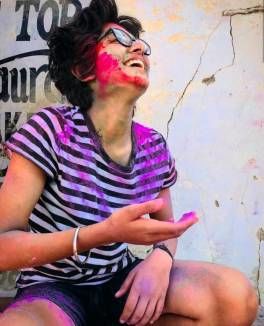 If you're someone who doesn't like to be around strangers or want to be completely safe and away from them, Pushkar hotels have their own private holi parties which are only for the in-house guests and would be a better option for you. However, try and catch a glimpse of the 'real' Pushkar holi after all you've come all the way to Pushkar for it.
PUSHKAR AS A TOWN
Well, twice a year i.e during Holi and during the Pushkar camel fair, this town becomes magical but otherwise as well the town has it's charm of narrow lanes, some good food- Kachoris with saunth chutney and of course the Brahma ji Temple.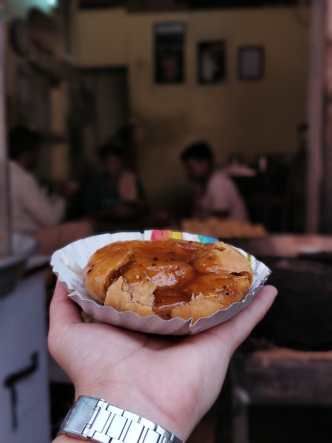 Tips: Book hotels at least a month prior to get good deals, apply oil on your body and hair before playing with colors, do not carry valuables during Holika Dahan or while playing with colors & be well aware of what you're going to experience,.
For any details such as hotels, conveyance options or cafe options to eat some good wholesome food, feel free to get in touch either at onemileaway.packunpackrepack@gmail.com or send me a Direct Message on Instagram @one.mile.away !
(Write up : Mallika Rohatgi; Pictures by: Mallika Rohatgi & Mangeshi Dronkar)