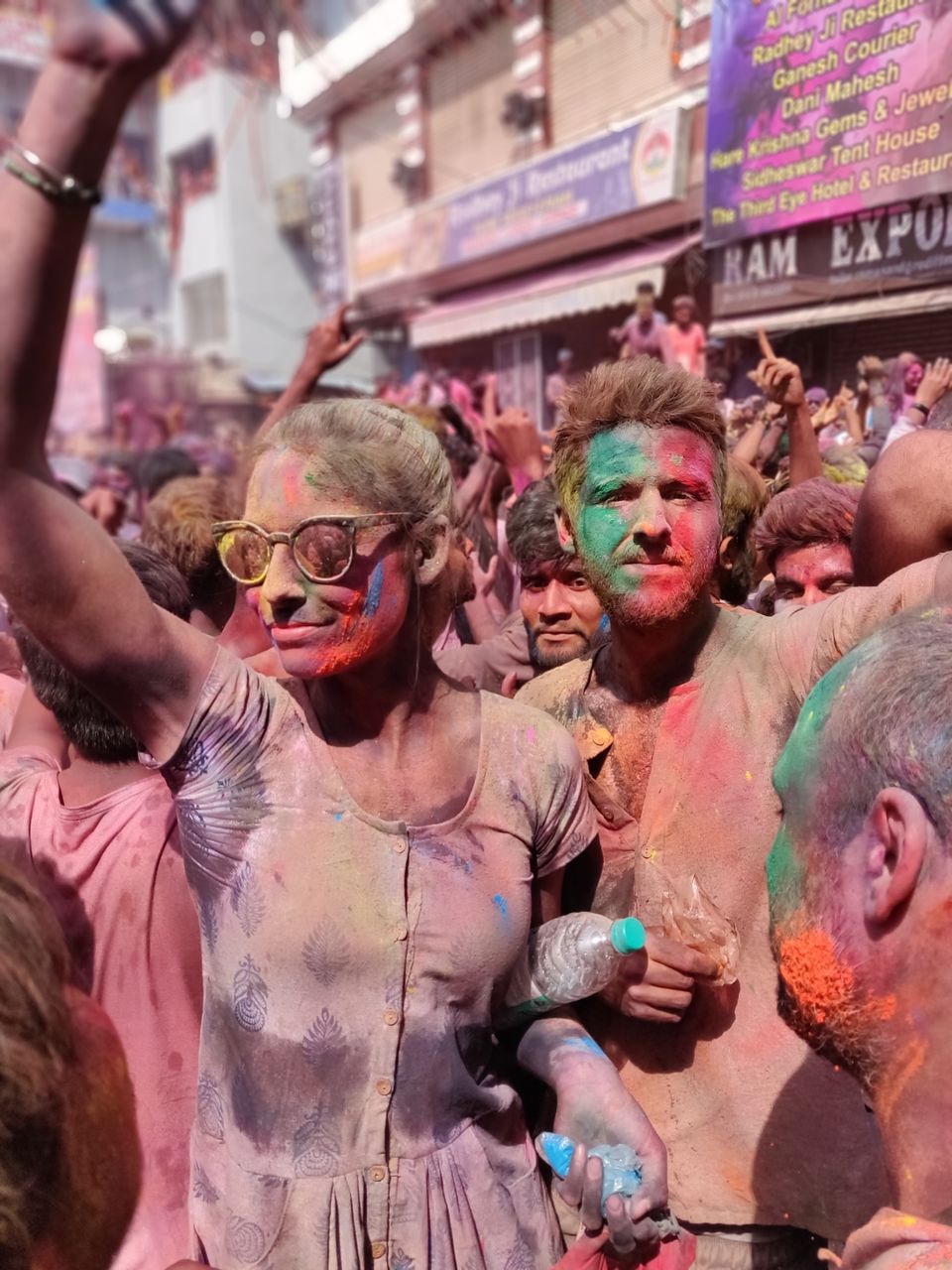 When I started to follow my travelling passion I was exploring himlayan treks and mountains. but this time I thought to take a break from mountains and go into roots of traditional, cultural and spritiual India and there is no doubt Rajashthan is the best best place to get the real glimps of it.
It was Holi festival and I had no intention to miss to witness the world famous International Holi festival of Pushkar.
After watching some vedios in YouTube of Pushkar's Holi festival, my crave to be here got double.
So I booked my bus tickets to Pushkar for immediately. It was three day trip from 20th to 22th March.
On 19th March 2019 11:30pm I boarded from Gurugram. This was 9hours long overnight journey by road. On 20th March 9:15 am, I put my feet in land of PushkarRaj ( known as pushkarRaj for holiest place for Hindu).
Since online accommodation were completely sold out so I had to search for place to stay there. After several attempts and negotiation I got a worthy place. It was a homestay. During search of accommodation I roamed in narrow streets of PushkarRaj and so how I well versed with geography of this town.
It was afternoon 12:00 PM and Weather of quite warm around 30'C outside so I decided to take rest and save energy for evening.
In evening around 4:00 pm I left my room. I roamed arround the Pushkar lake and it's Ghaats (Mukti Ghat, varah Ghar, Gau Ghat) There are total 52 Ghats in Pushakar lake.
I got amazed after knowing this fact that a lake can also have so many Ghaats. I got chance to watch soulfillig performance on drums by foreign devotees near Ghats and temples.
We can see such similar performance by young people most of them are Israeli's, Swedish and Russian who come and stay here for month long to practice the peace, yoga and spritiual acitivites.
After taking blessings in one and only Brahma temple of world I check out the local market and shops.
Pushkar's market is quite cheap , living and negotiable too.
There are also lots of Good cafes and local reastaurant where one can enjoy all variety of food and drinks. Israeli food is speaciality of almost all cafes. Niravan cafe and Rock heart cafe was one my favorite location to chill.
I was so much happy and lost into this city that I forgot I am here for most amazing India festival celebration which is still awaiting ..Holi.
From locals I got to know that Holika Dahan ritual was arranged in Central market of Pushakar. A huge crowd had already been reached before time of Dahan (9:15pm).
There were band groups, drum groups and various artists who were making surrounding so electrify that a non dancers could not ressist himself to make moves .. and I was the one.
This celebration continued till late night 1:00AM. The energy there was so amazing that there was no sign of tiredness even after dancing 4-5 hours long.
I got back to my stay and went for sleep as I had go for trek to Savitri temple early in next morning.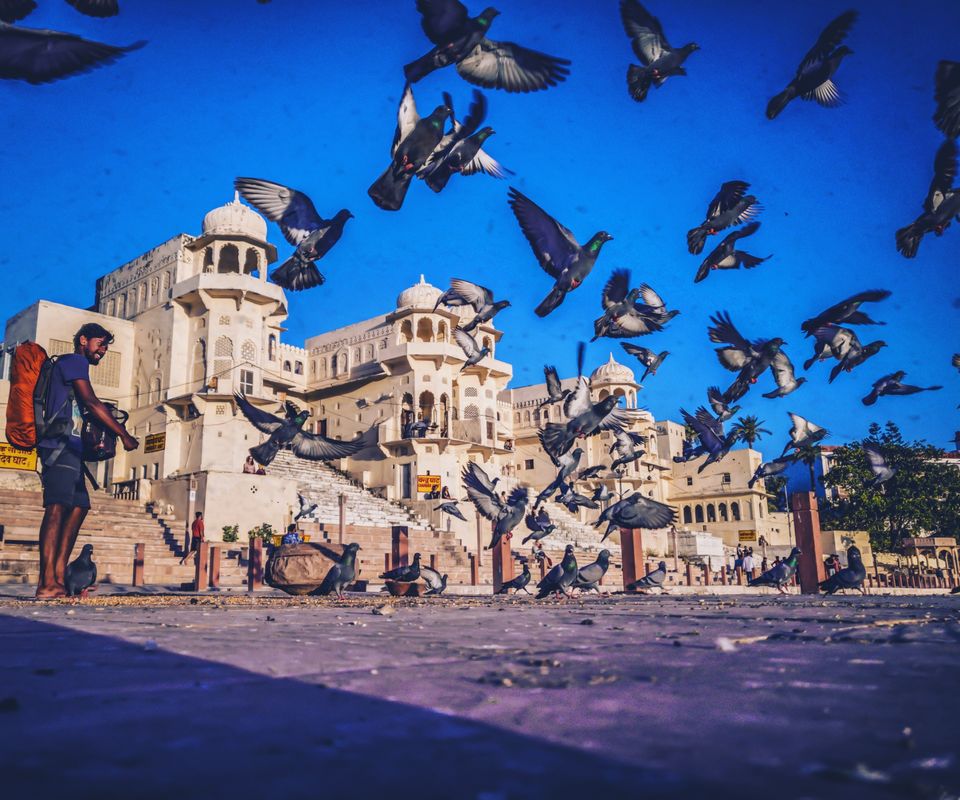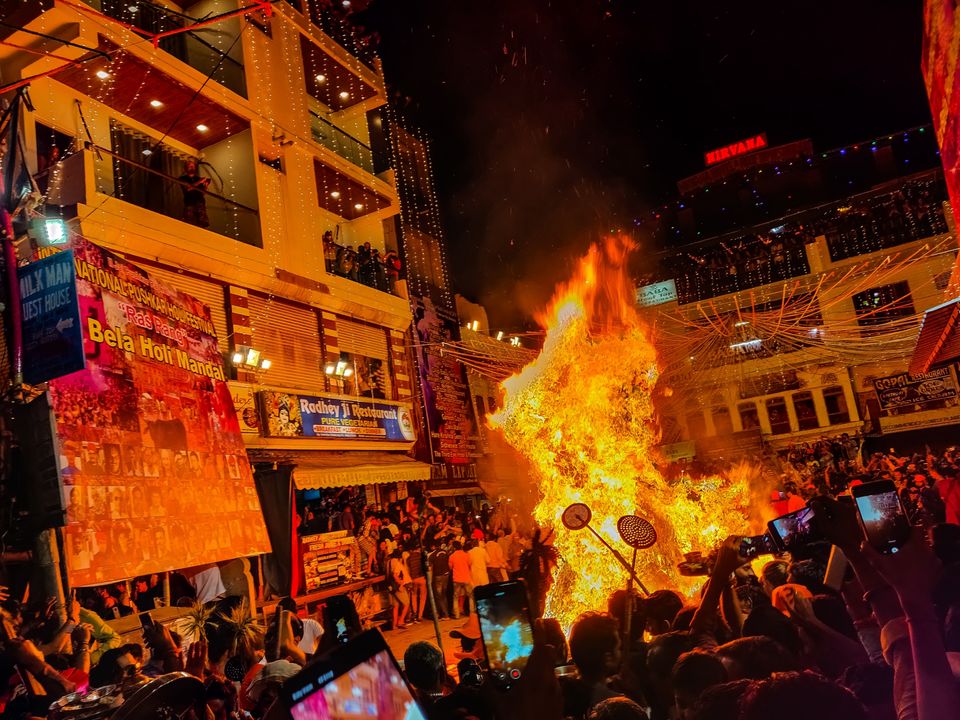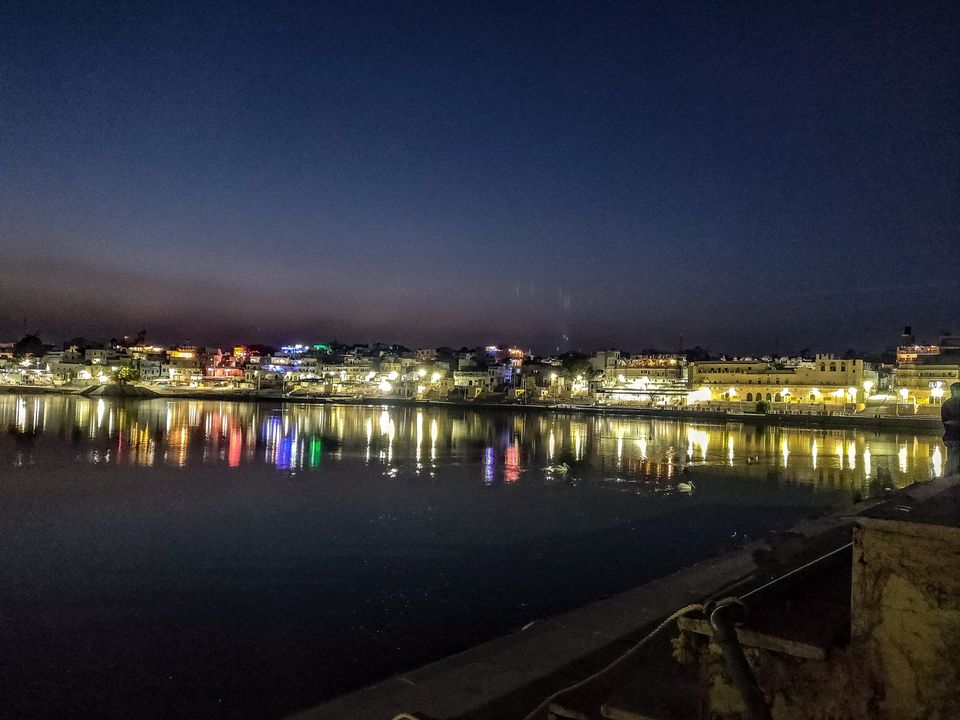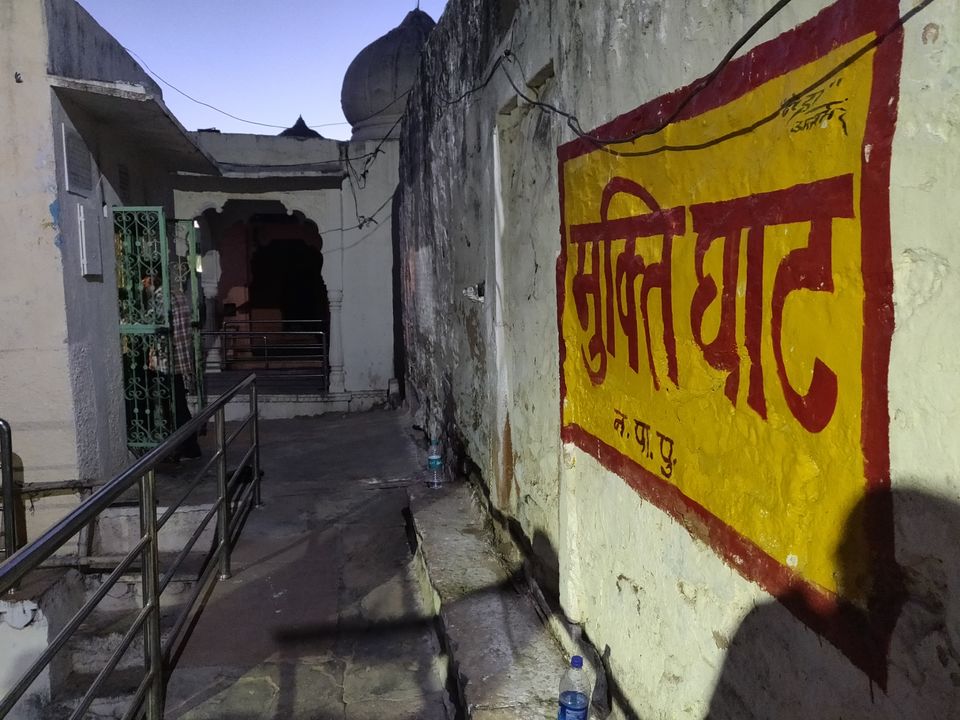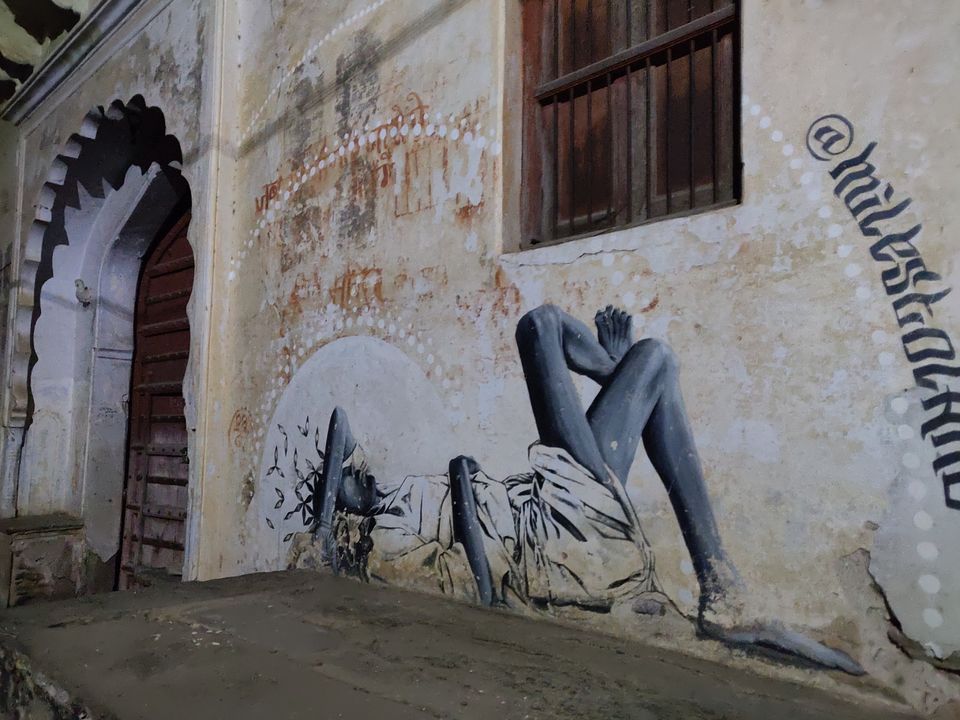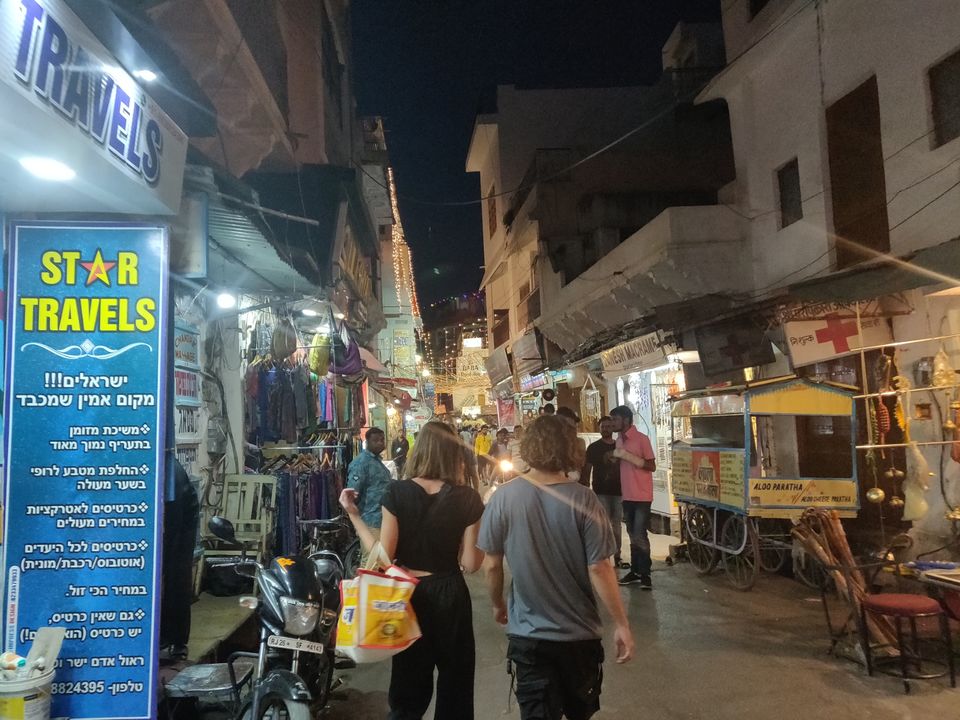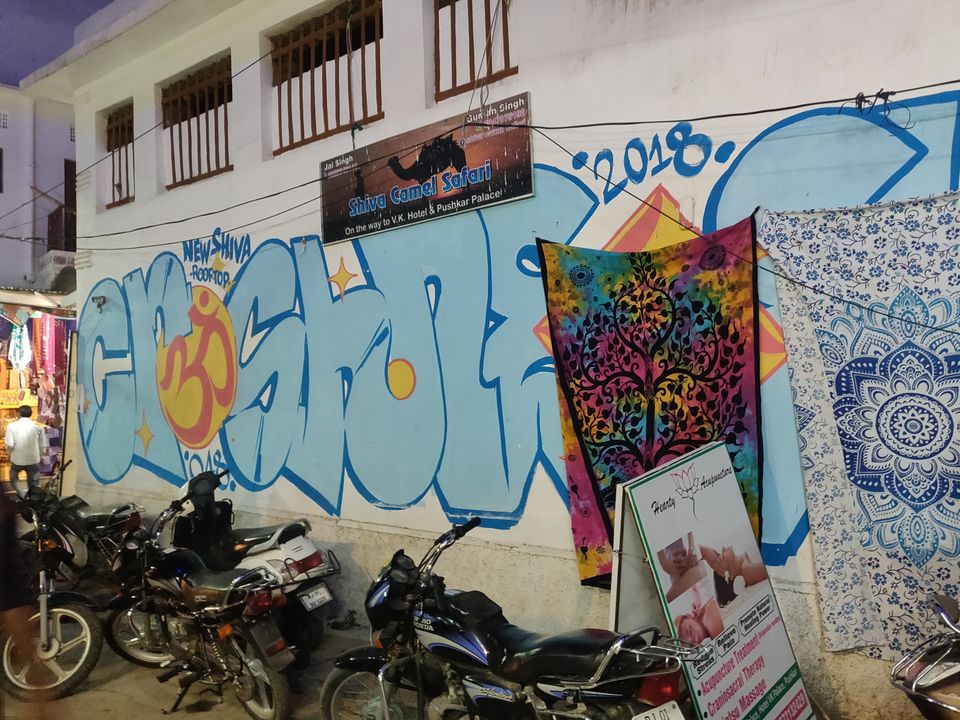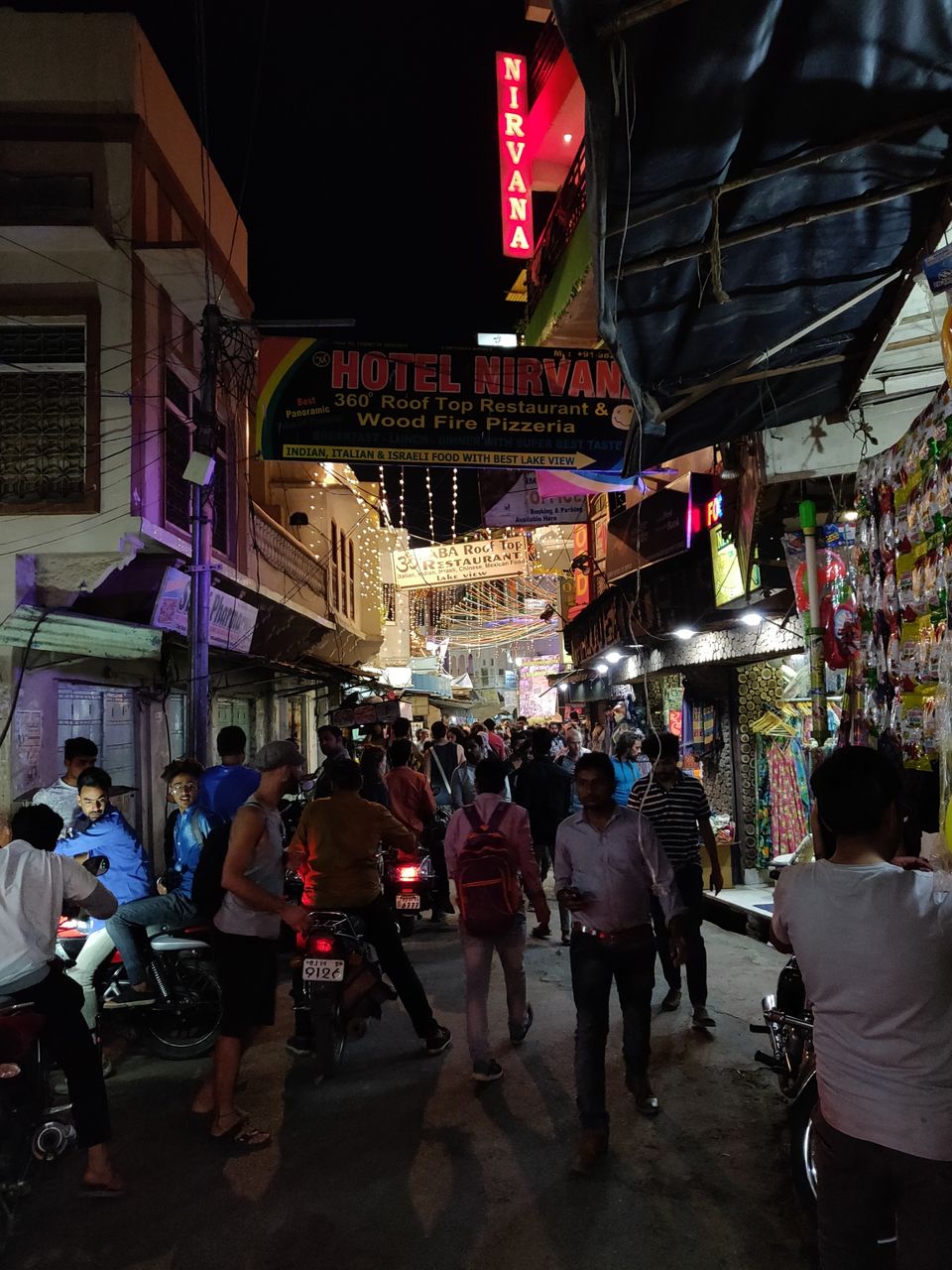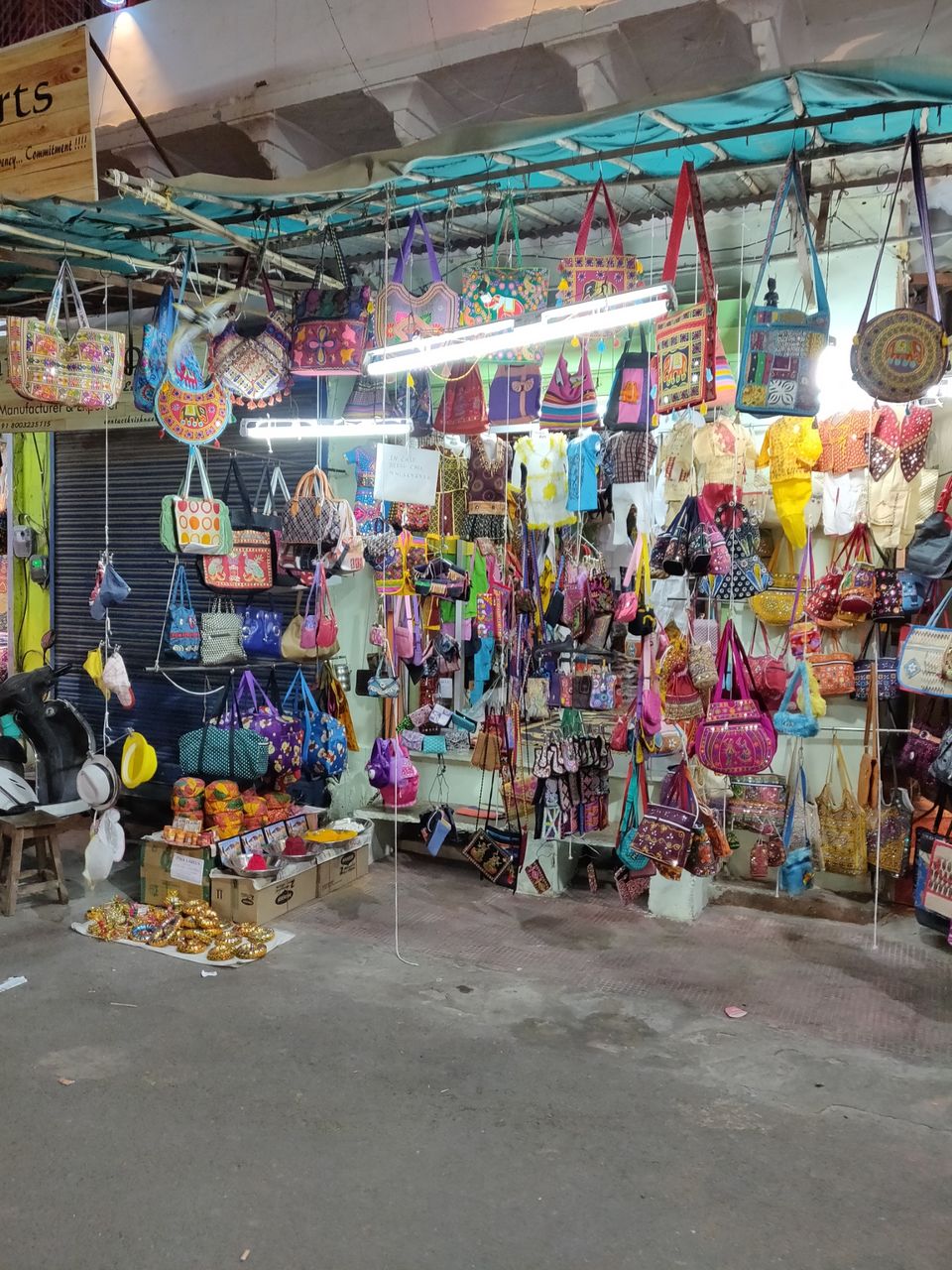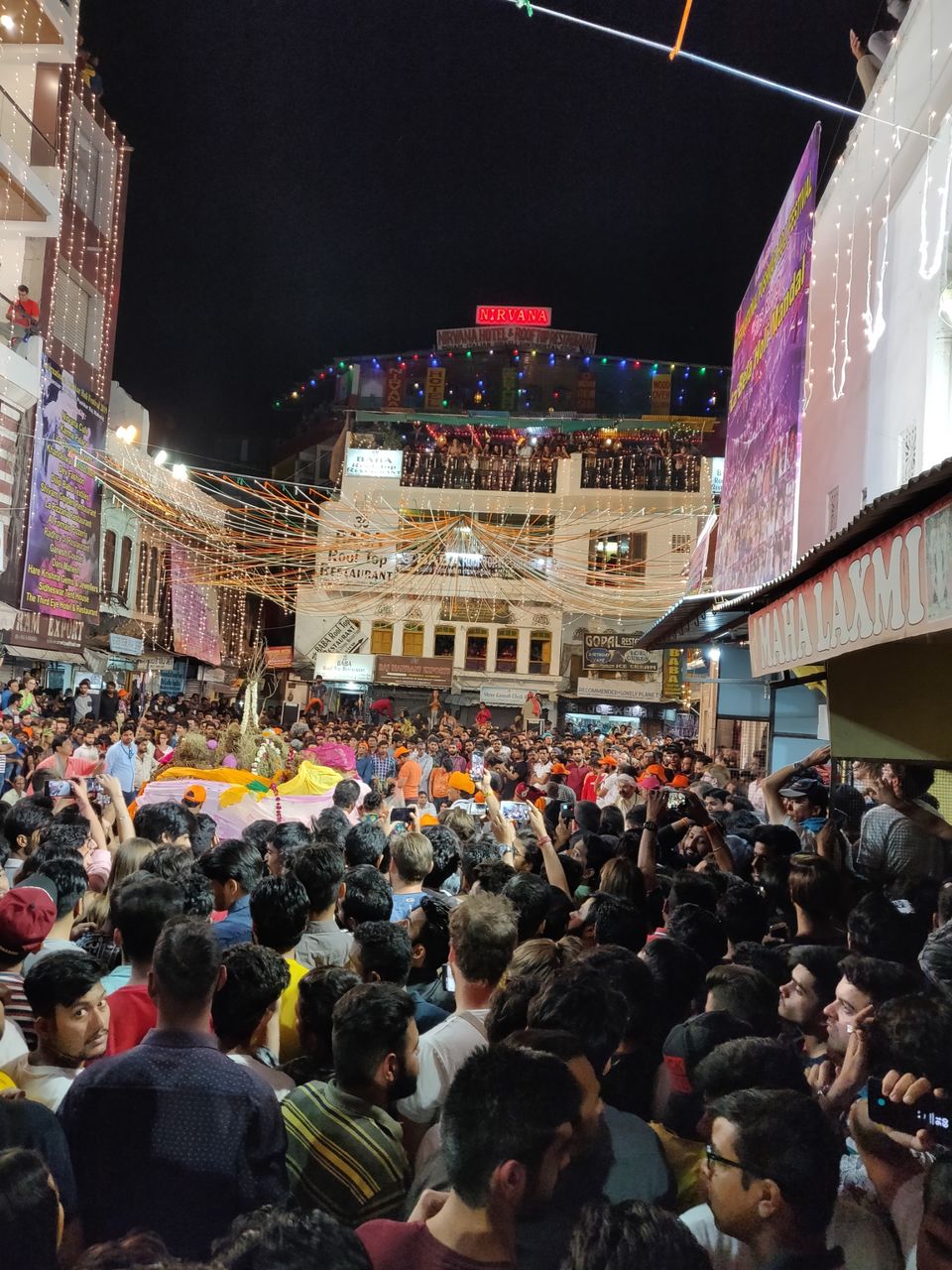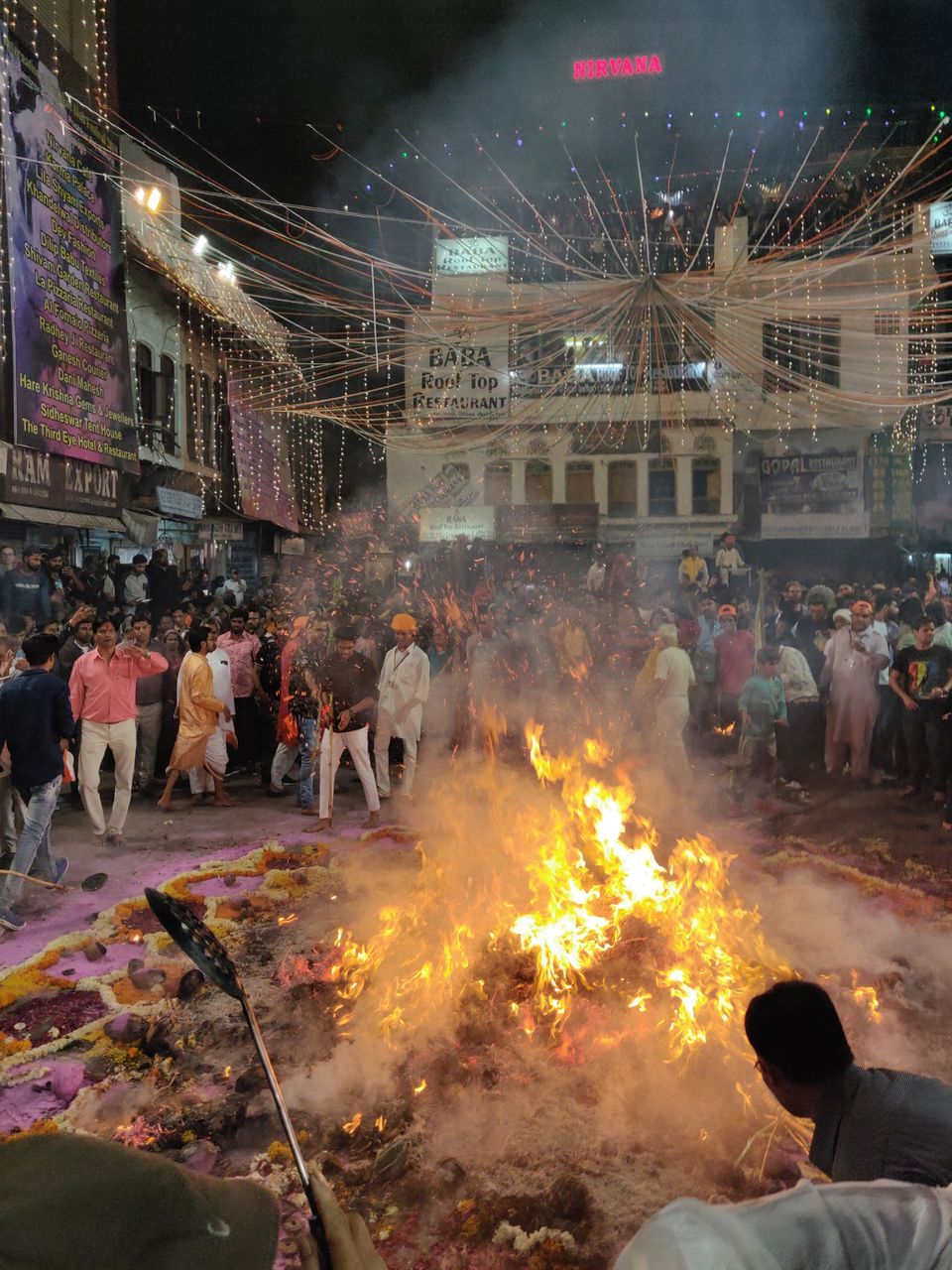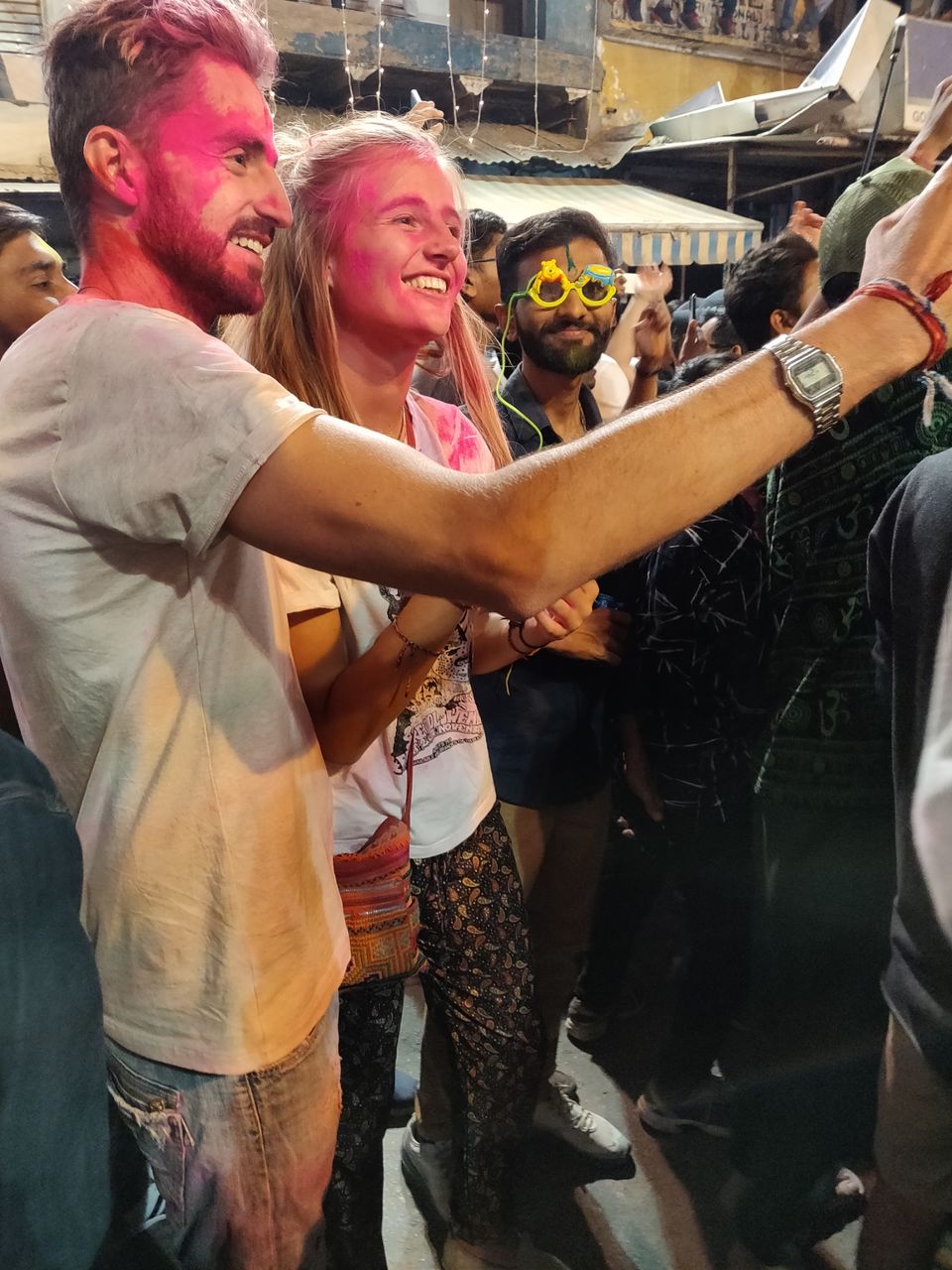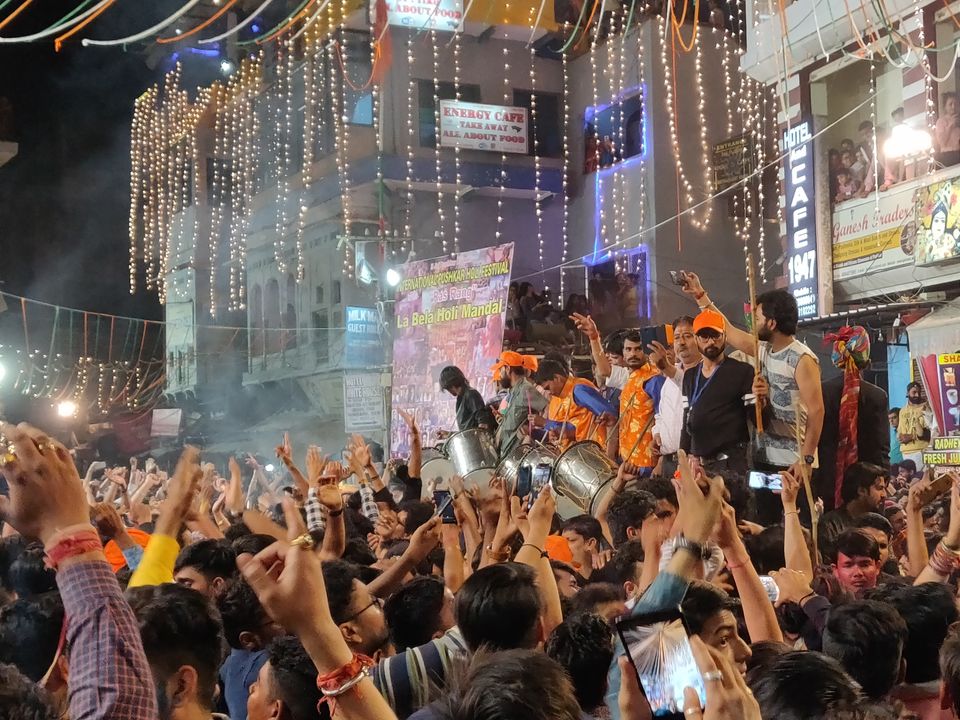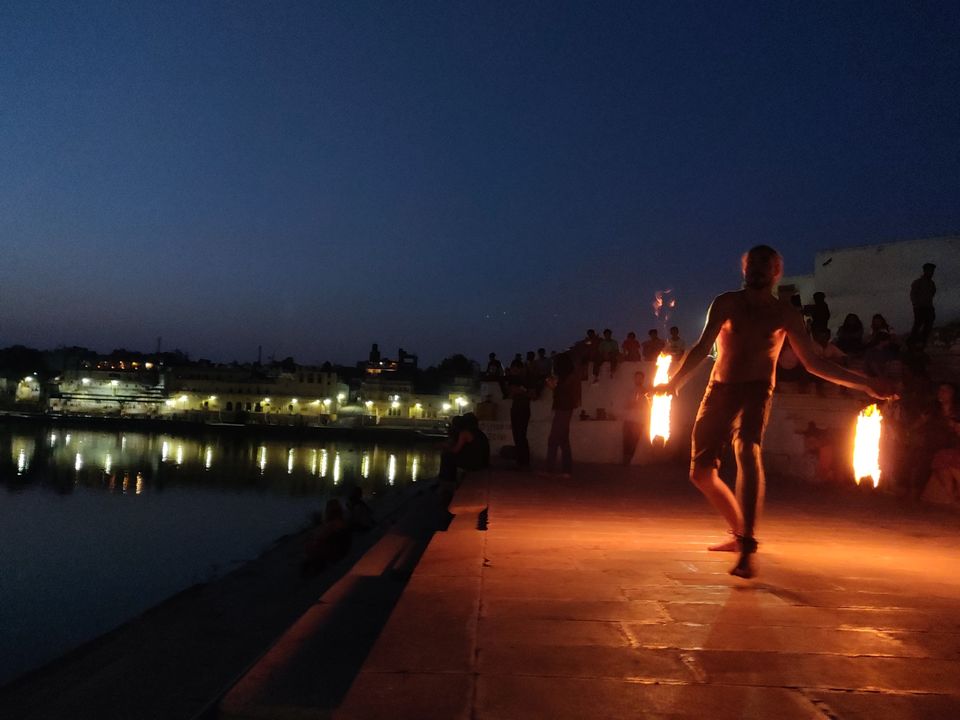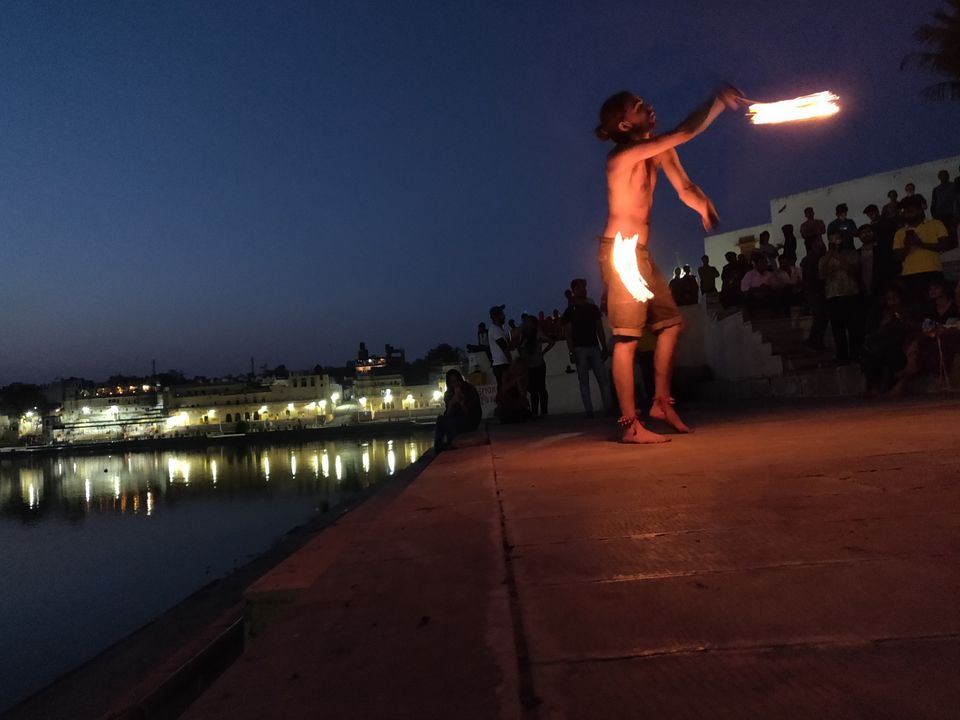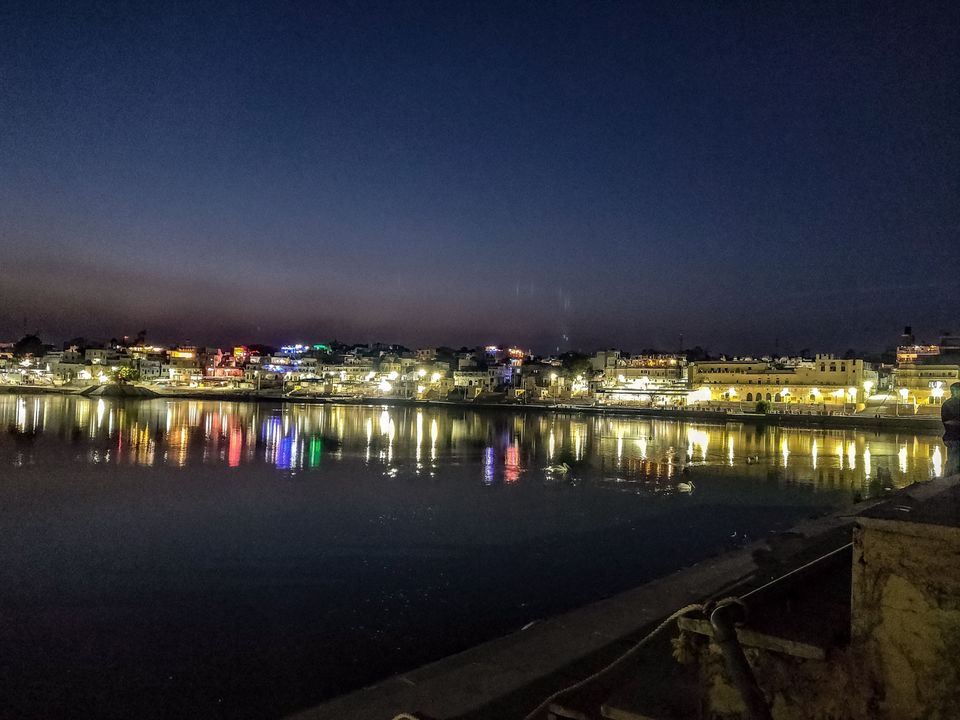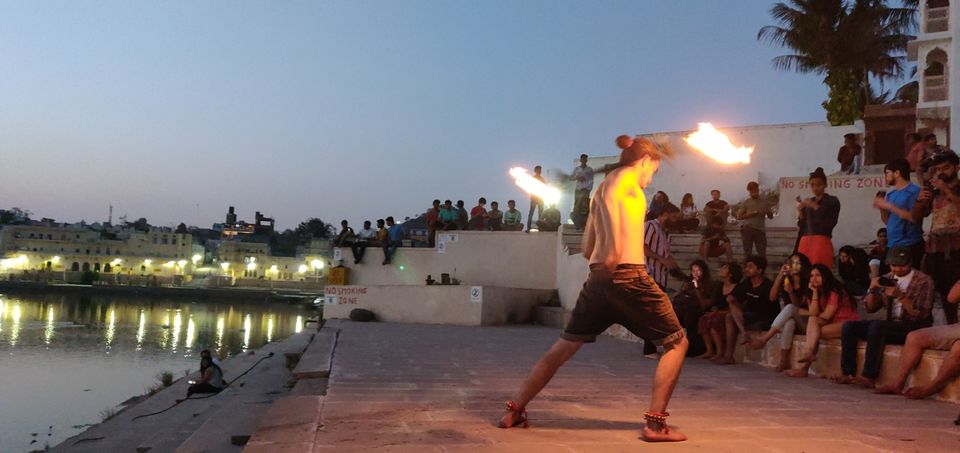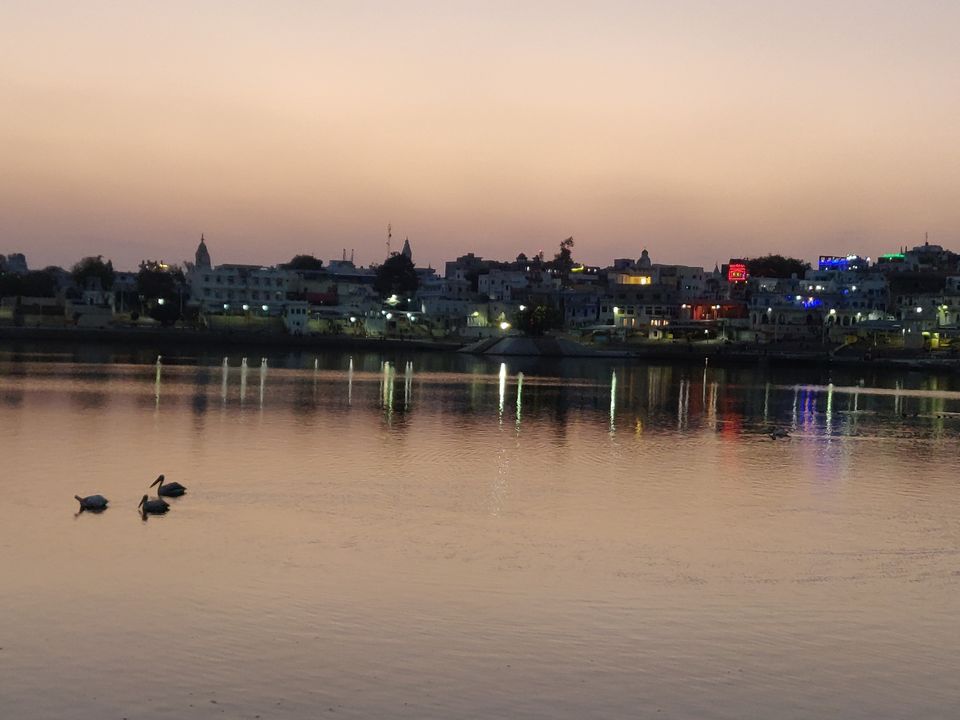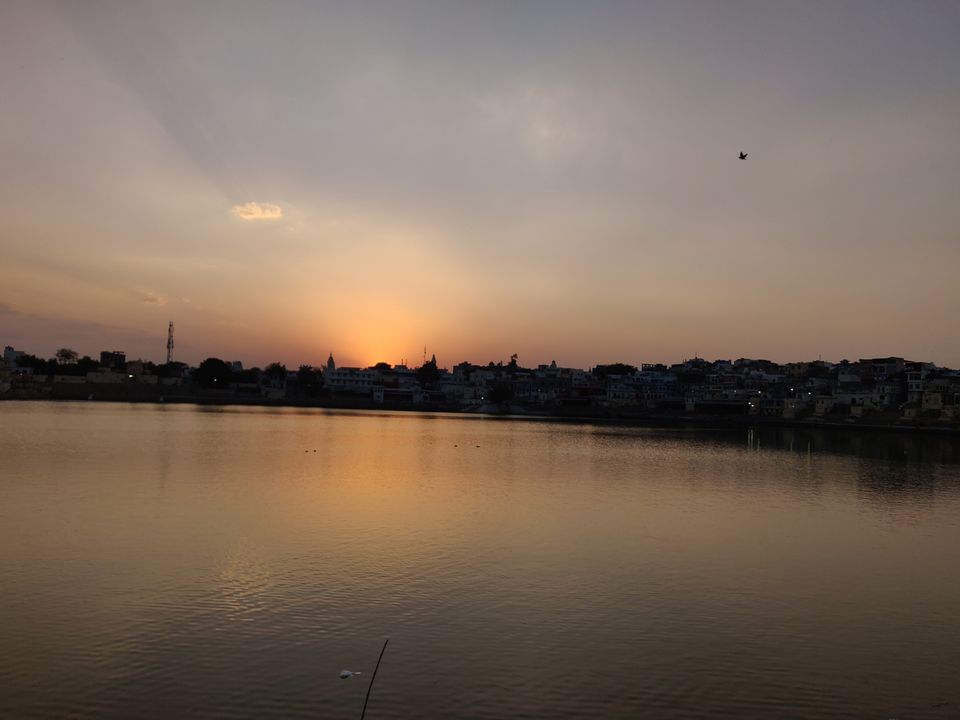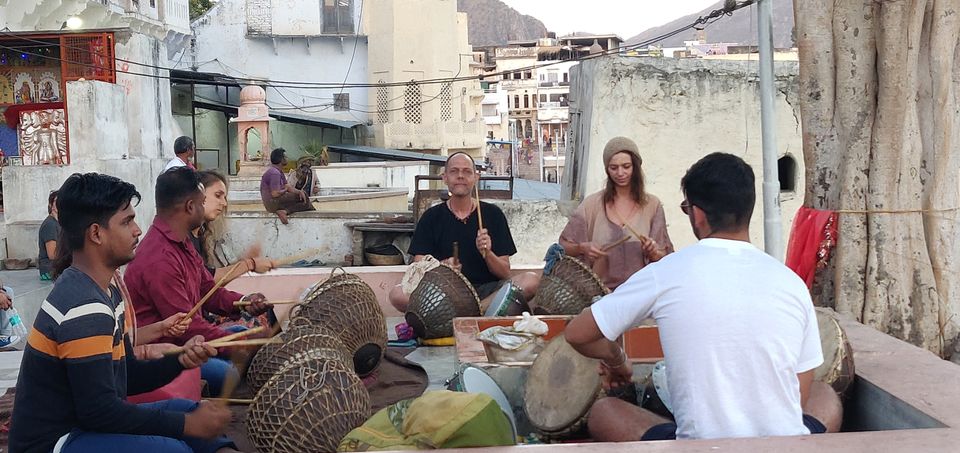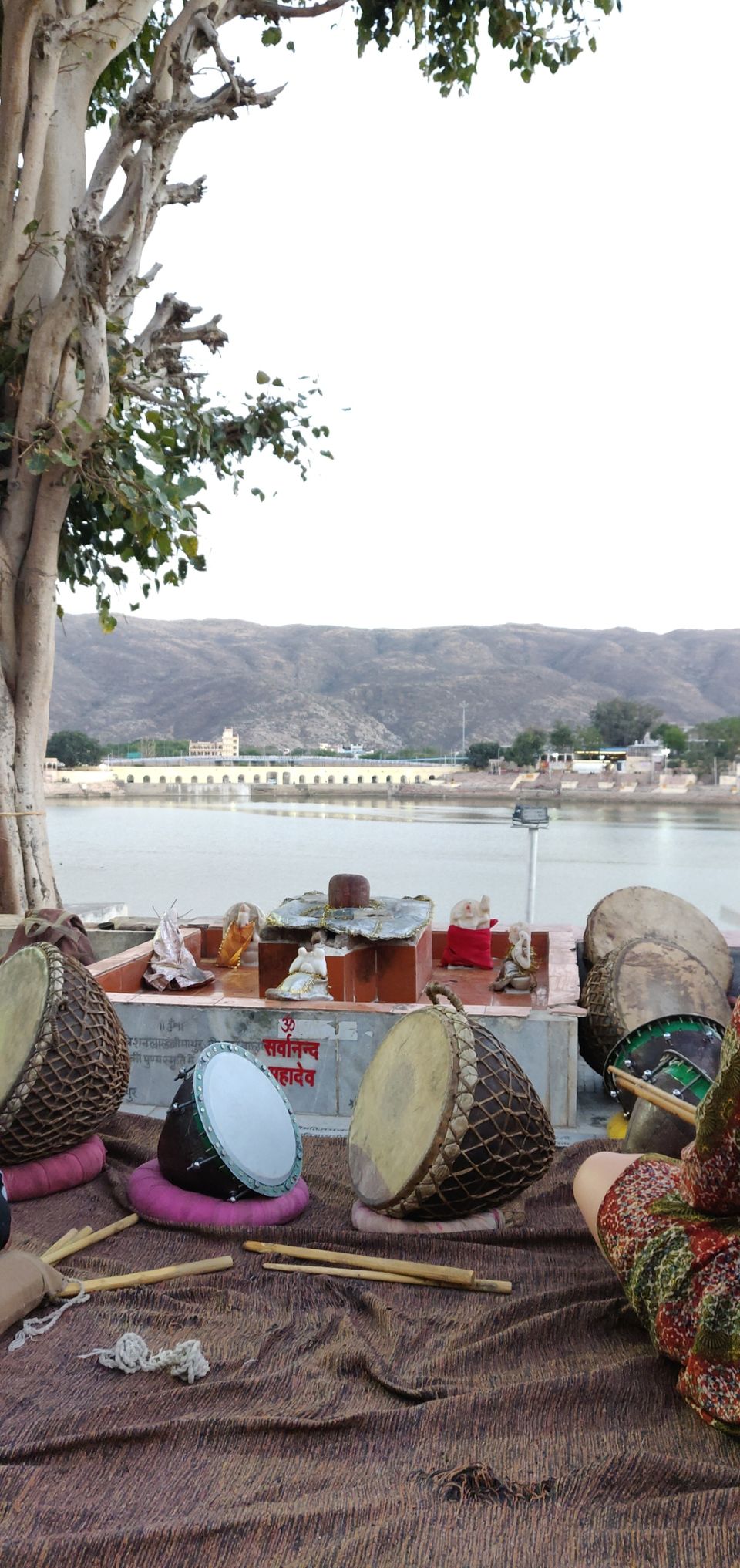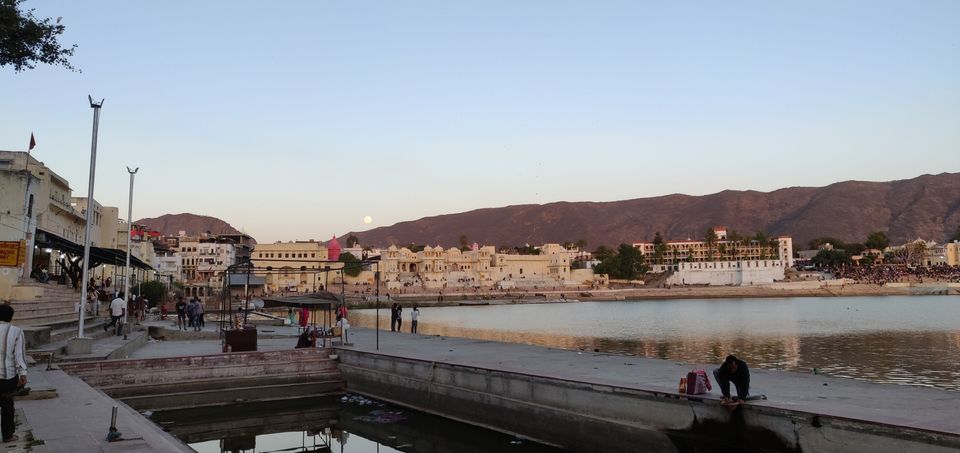 21st March 2019
The Savitri temple is located on the Ratnagiri hill which is a popular pilgrimage site for the Hindus. The temple is dedicated to Goddess Savitri, wife of Lord Brahma.
It was 4.0km trek from my stay location. I get up at 4:30AM and starts it alone at 5:00AM. I was on top of Ratnagiri montain at 5:45AM.
The view of Pushakar city and sunrise from the top of mountain was awesome and very much peaceful.
After spending few hours over rocks I got back to Pushkar city around 9:00AM and It was HOLI day, the Celebration And madness on roads has already been begun.
The whole Pushakar has been converted into Colourfull canvas. thousand people, completely covered in blues, pinks, greens, reds and yellows, dancing freely and madly about to the heavy beats of electronic music.
In this intimate space, young and old, locals and tourists form a sea of undulating bodies, laughing, jumping, hugging, smearing, spraying, and splashing each other with dry and wet powder.
One best thing about it is the place is fully protected by local police. The holi festival is organized by the locals and it is free for everyone.
I can consider it one of best and memorable Holi of my life.
Colour splashing and celebration continues till 3:00pm.
3-4 inches thick layer of Gulal and colour can be seen on road at the end.
After electrifying morning , In evening of Holi , this place get and seems so much still and relaxed that it appears that chilly wind is blowing after a thunderstorm.
Sipping the tea in this silent armoshphere and watching the Sunset at Pushkar Ghaat is worth remembering
I went back to sleep early as I had been completely drained and tired that day.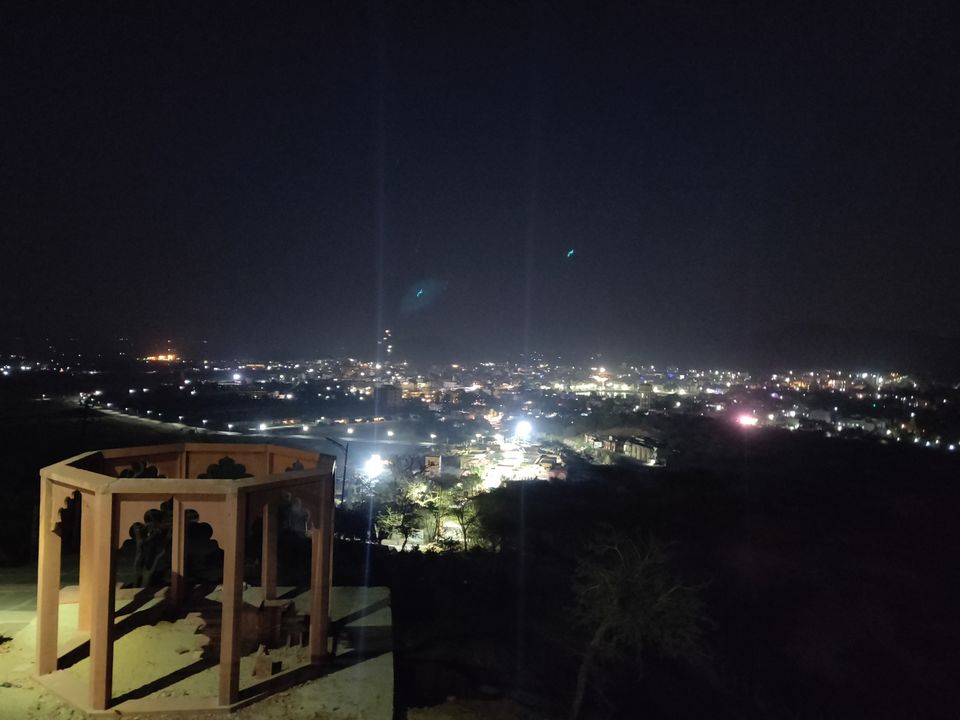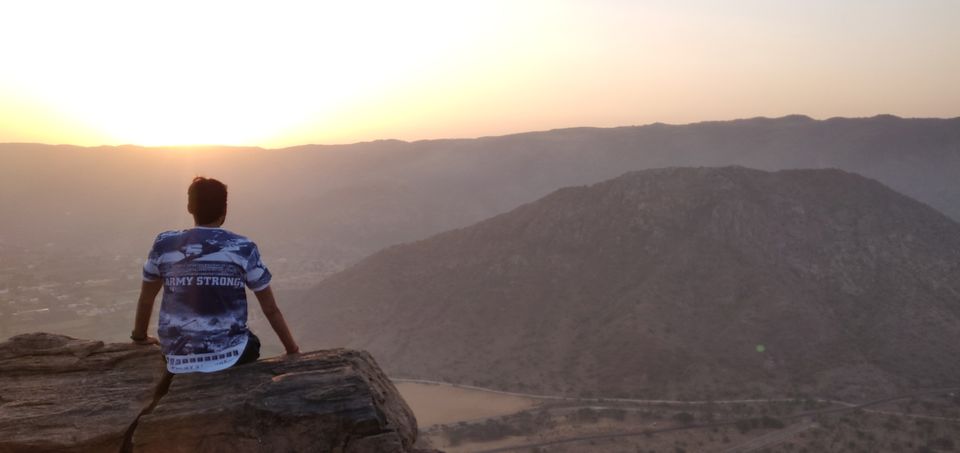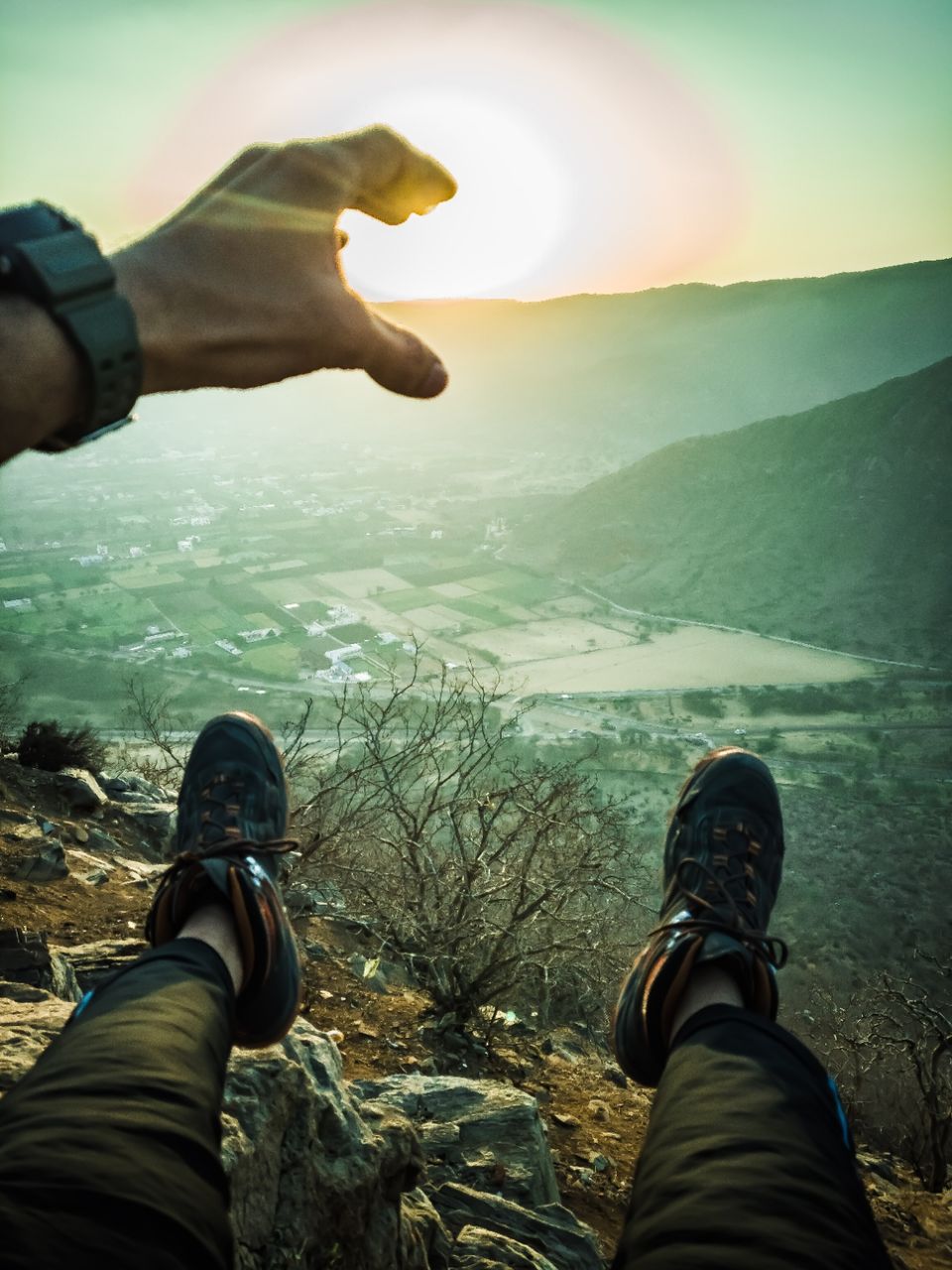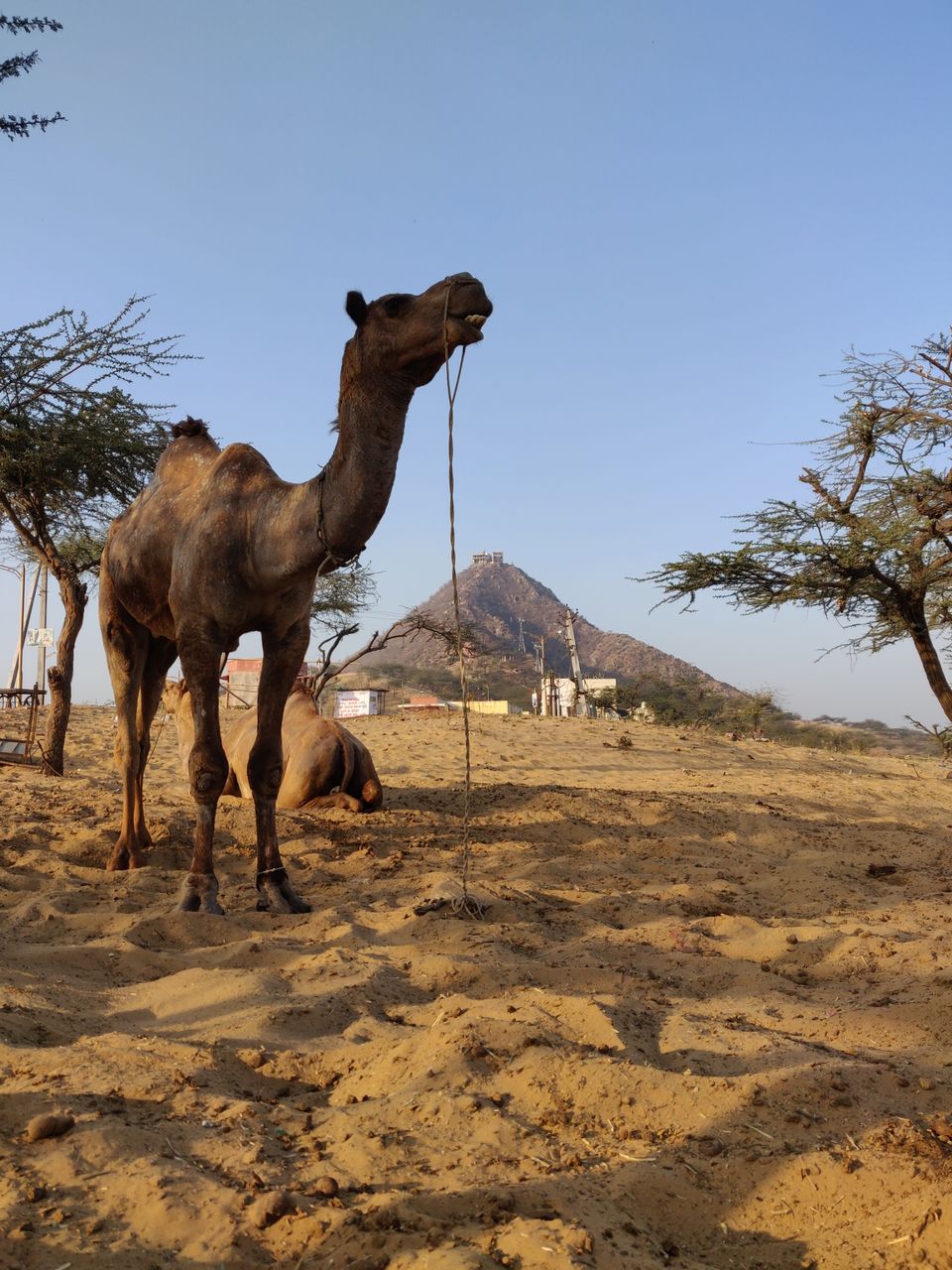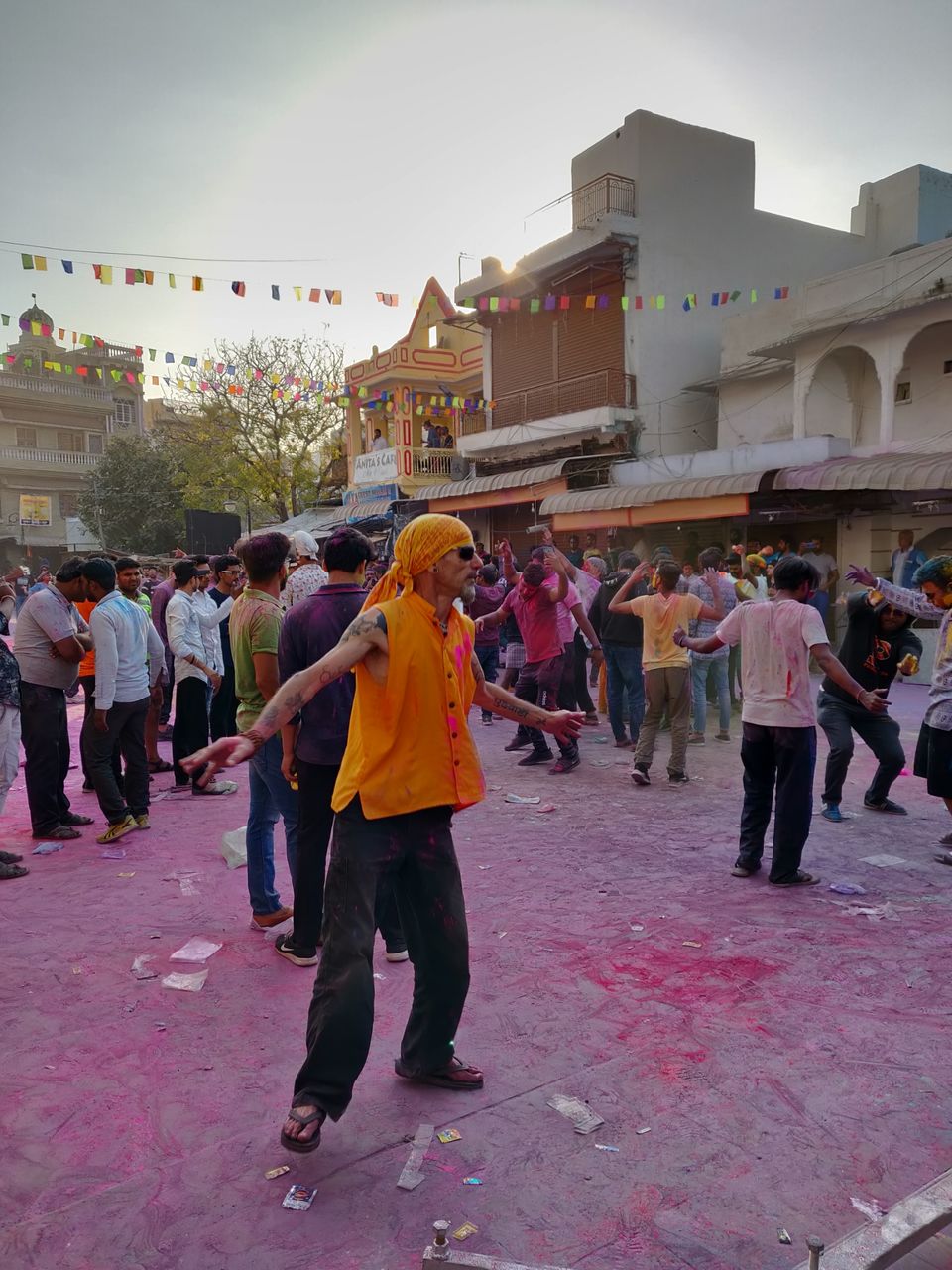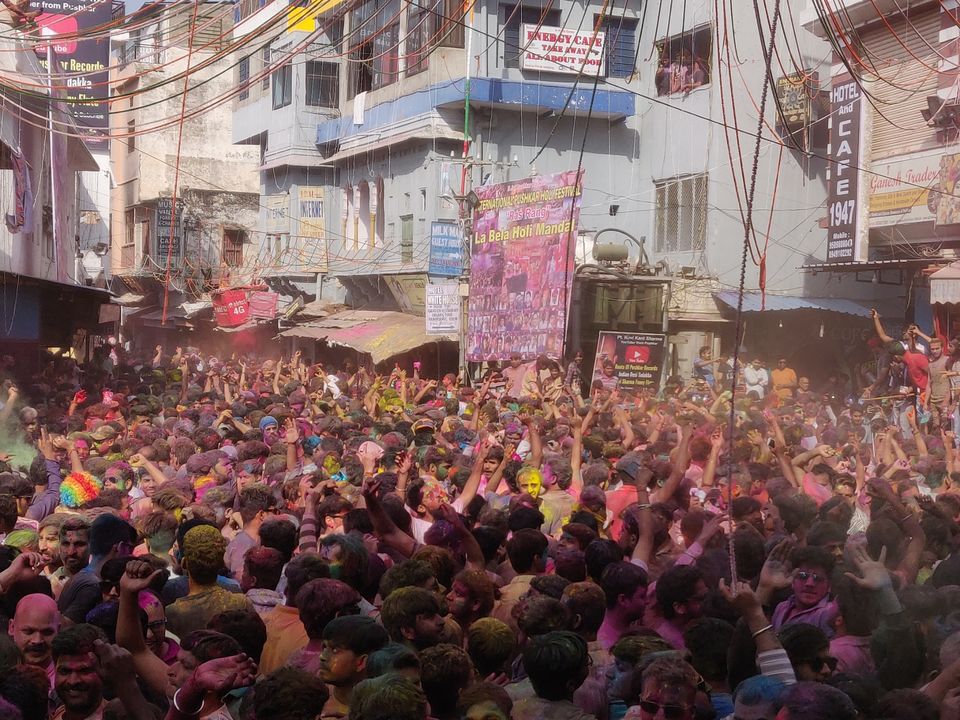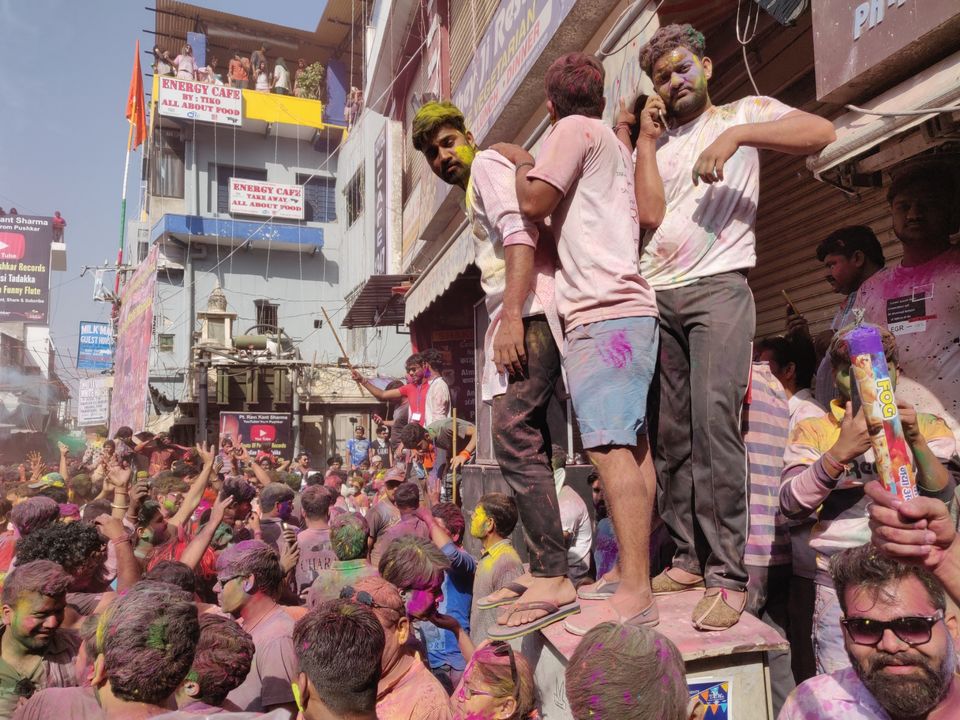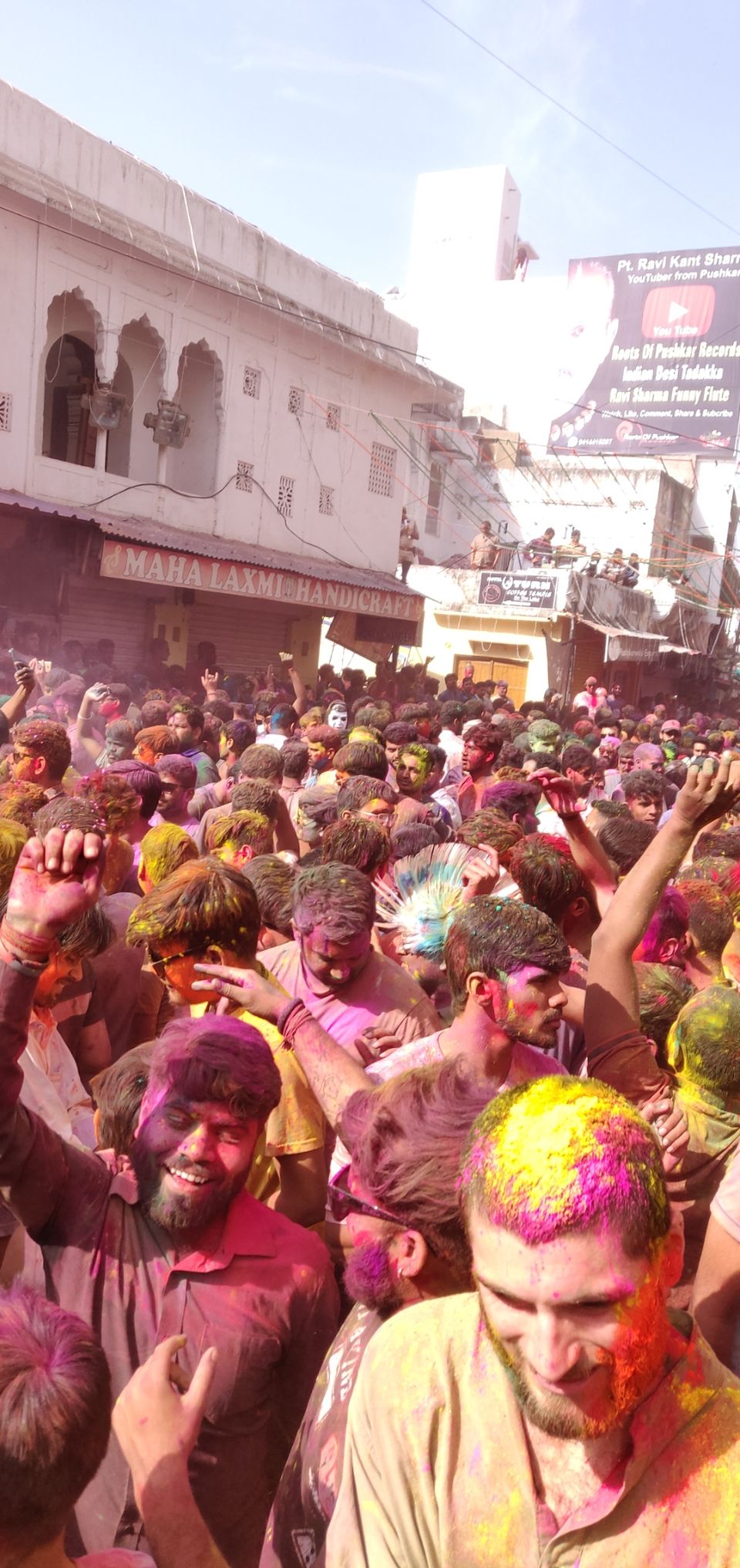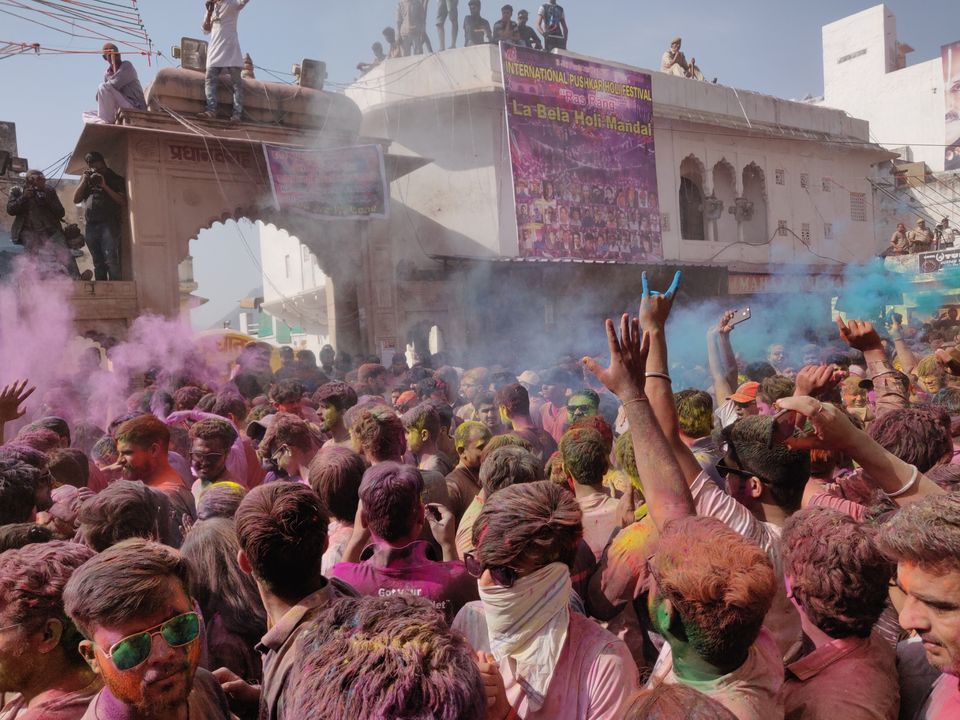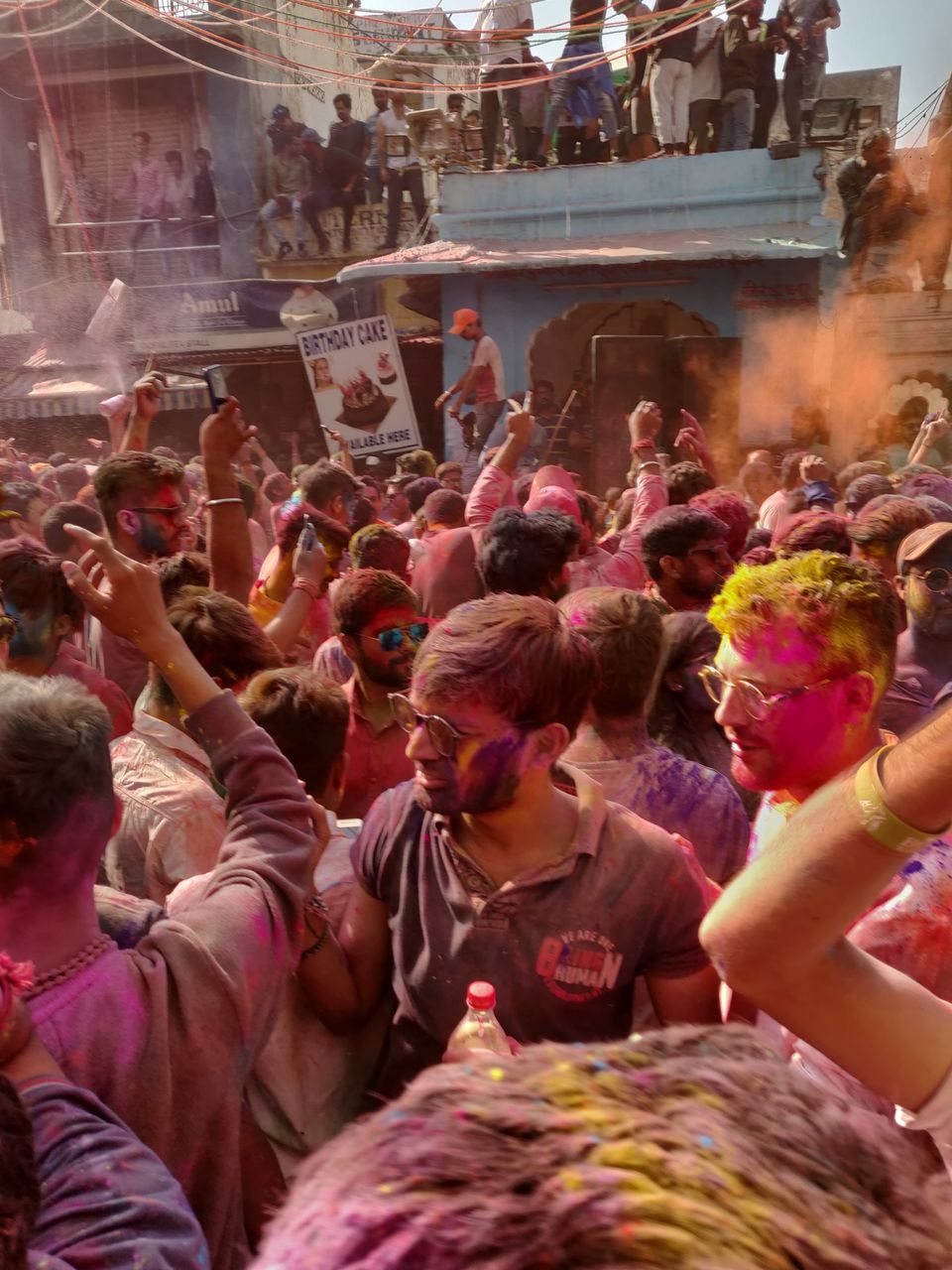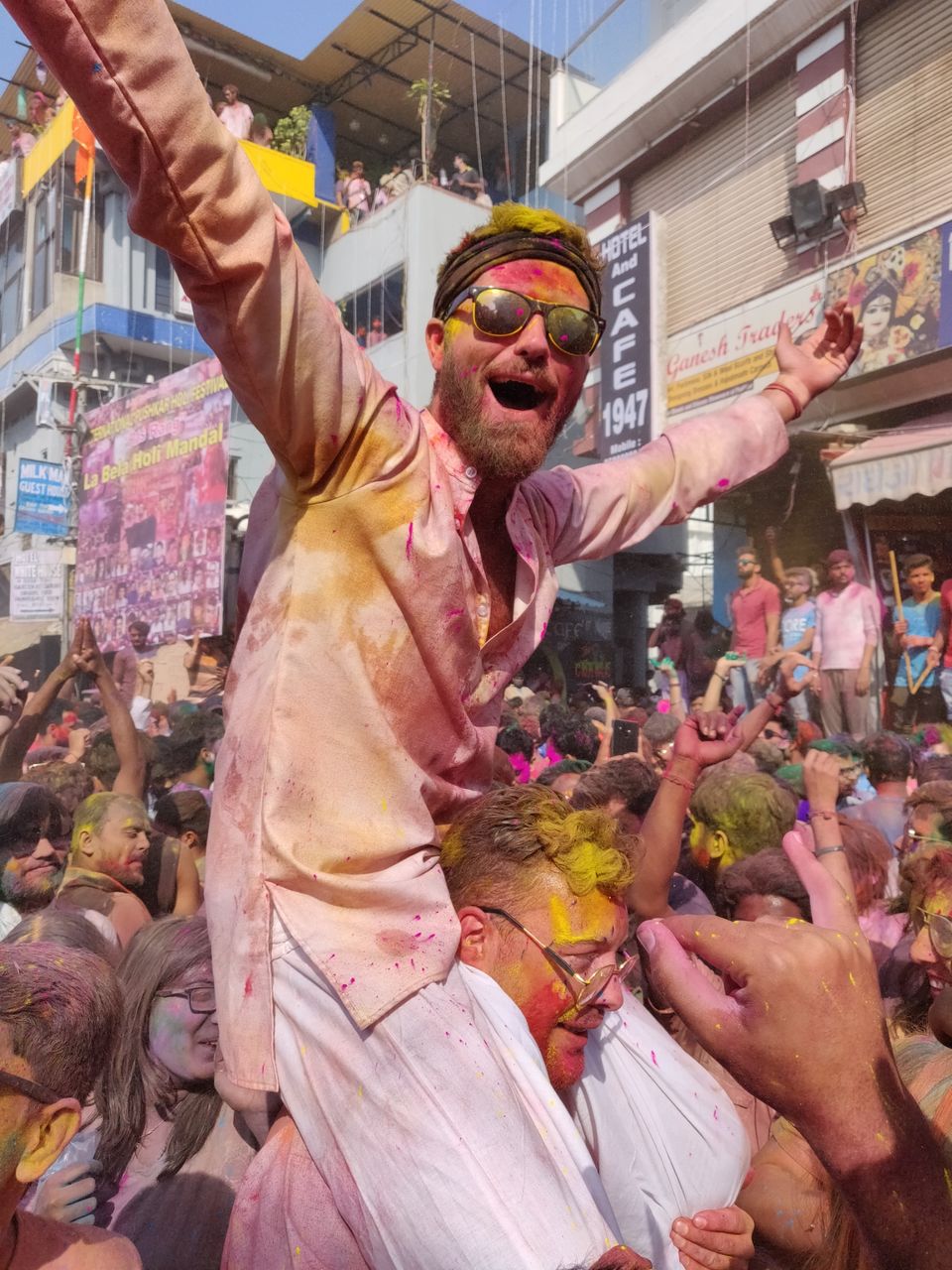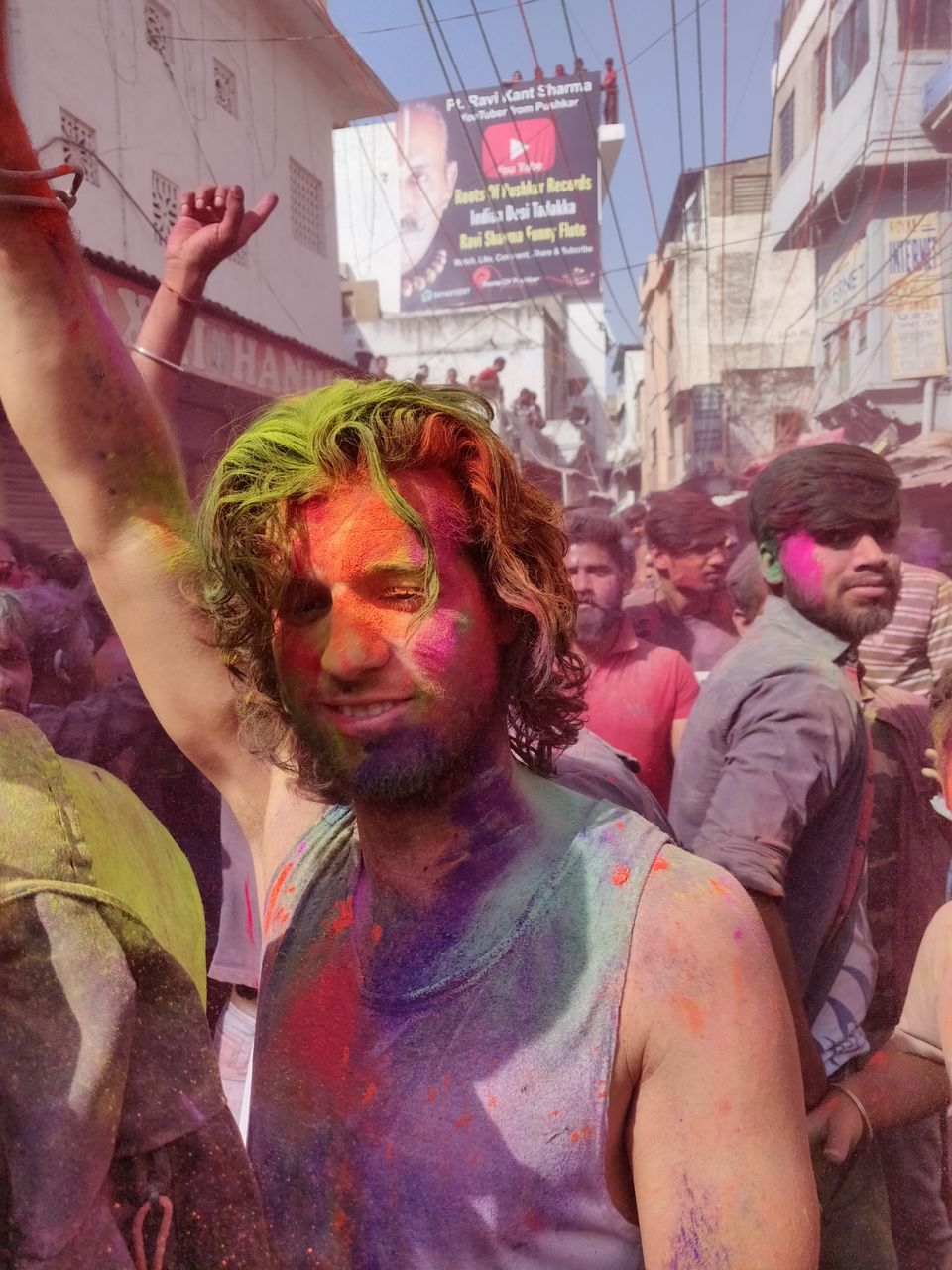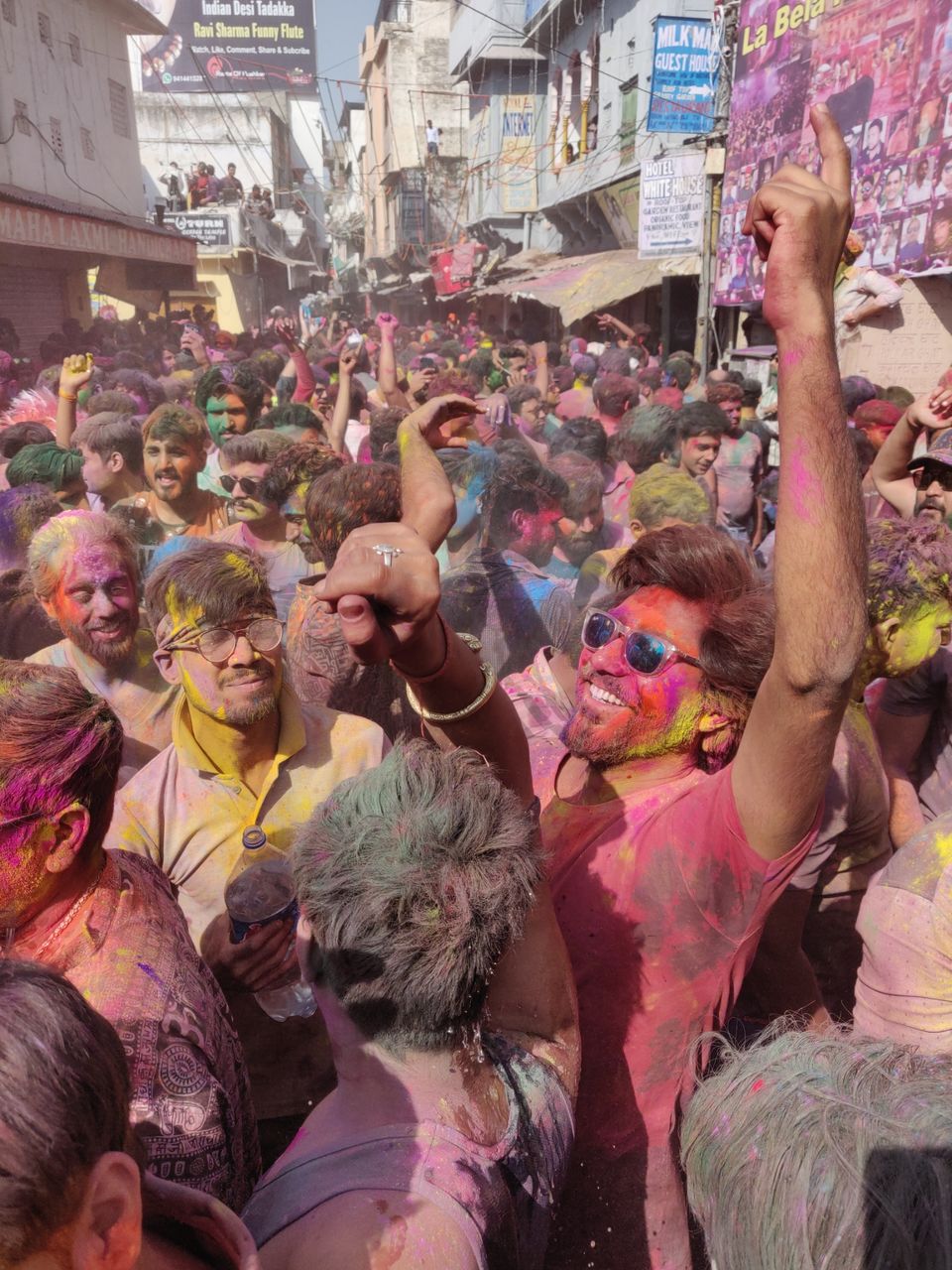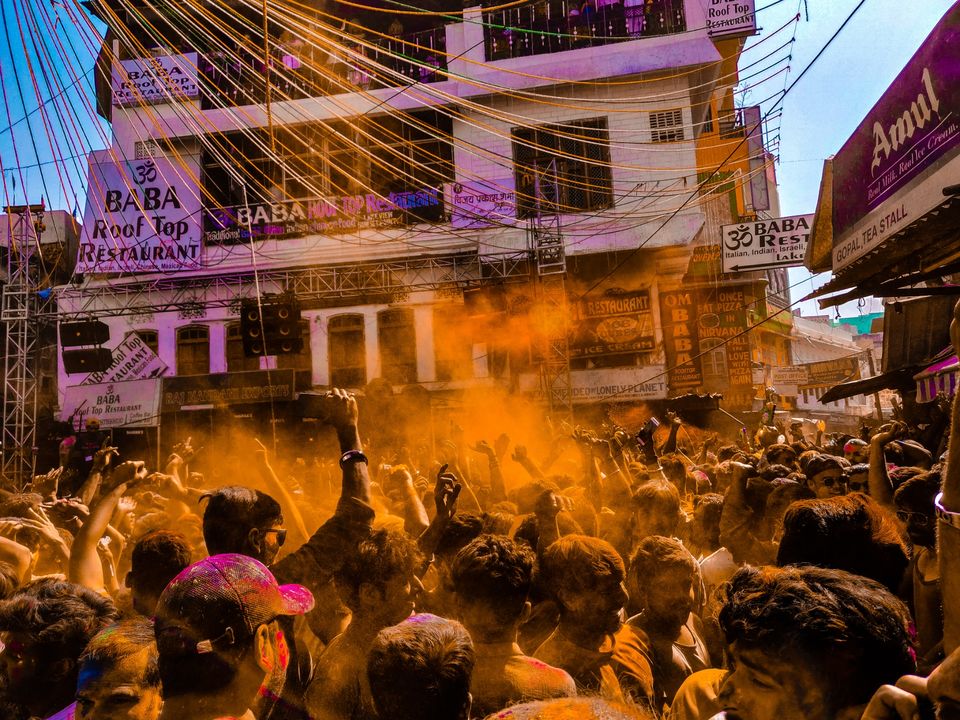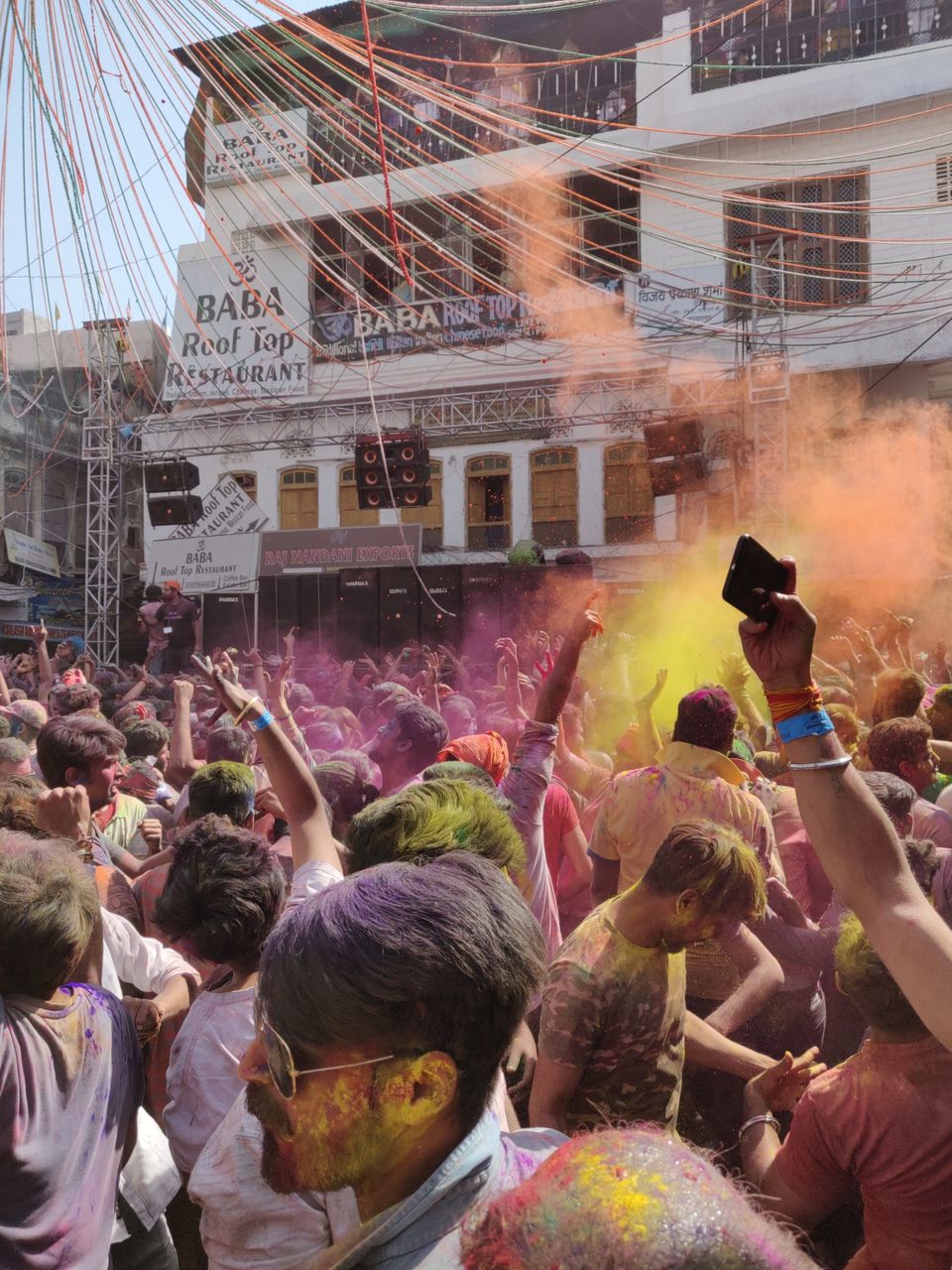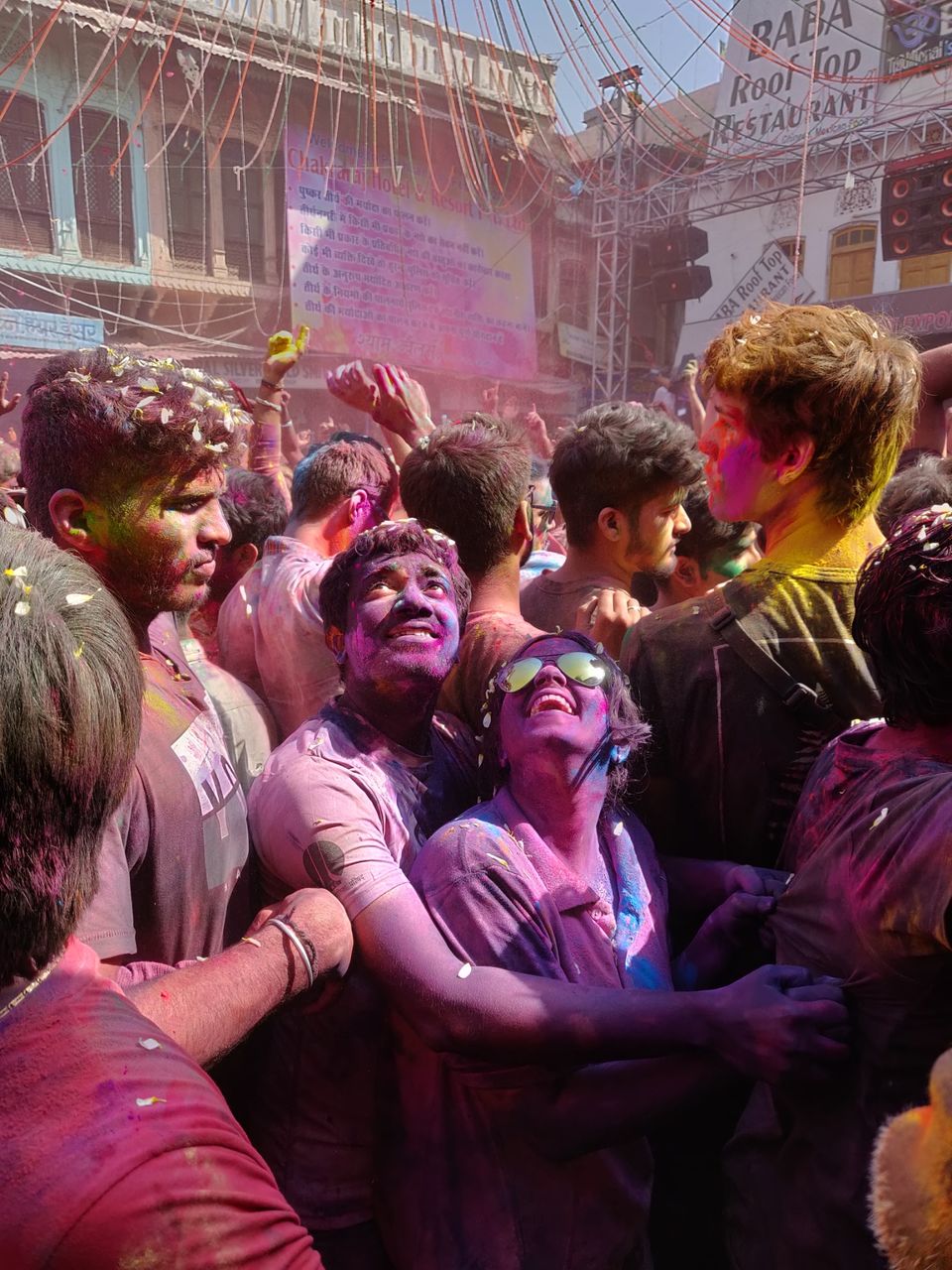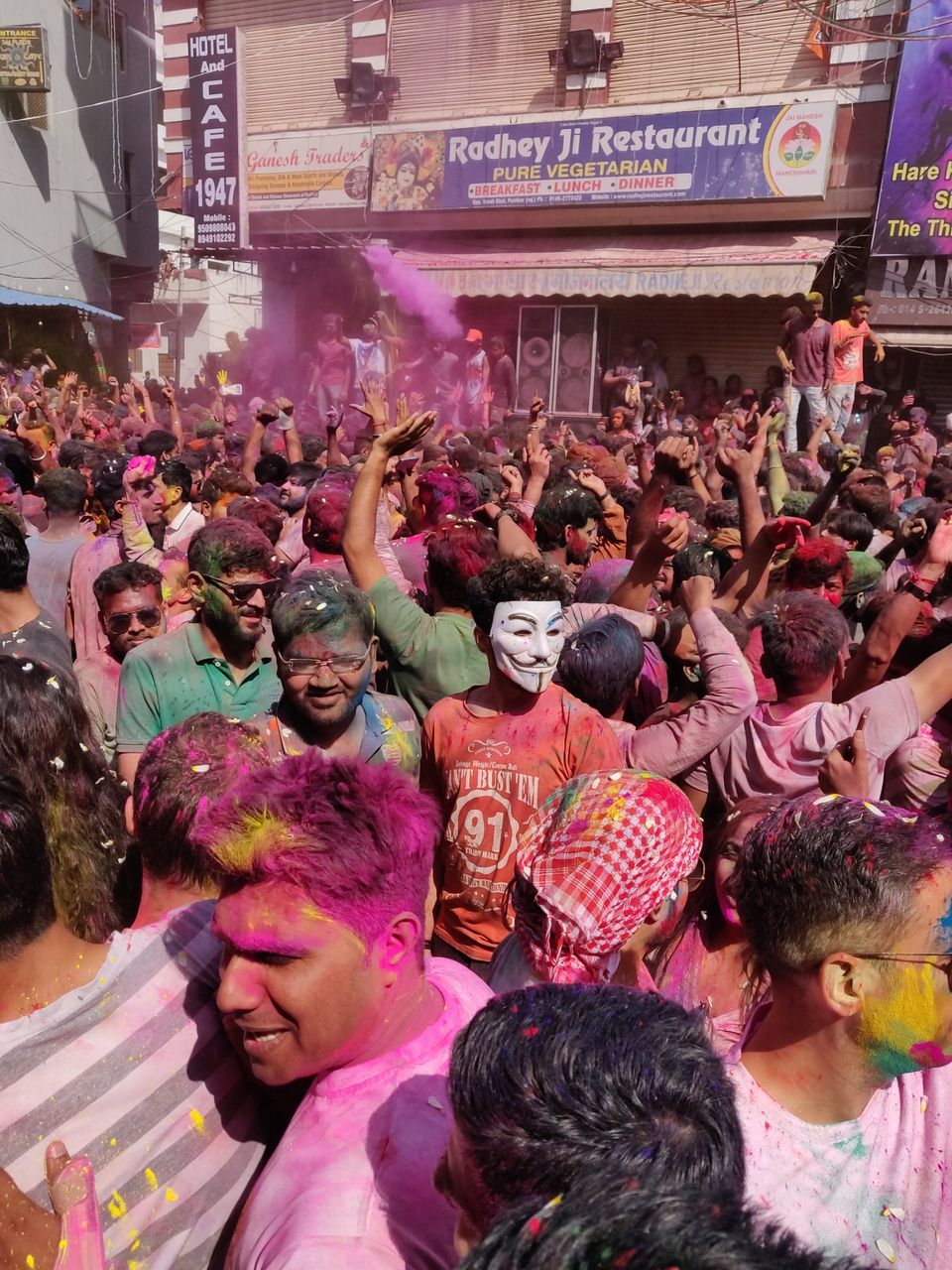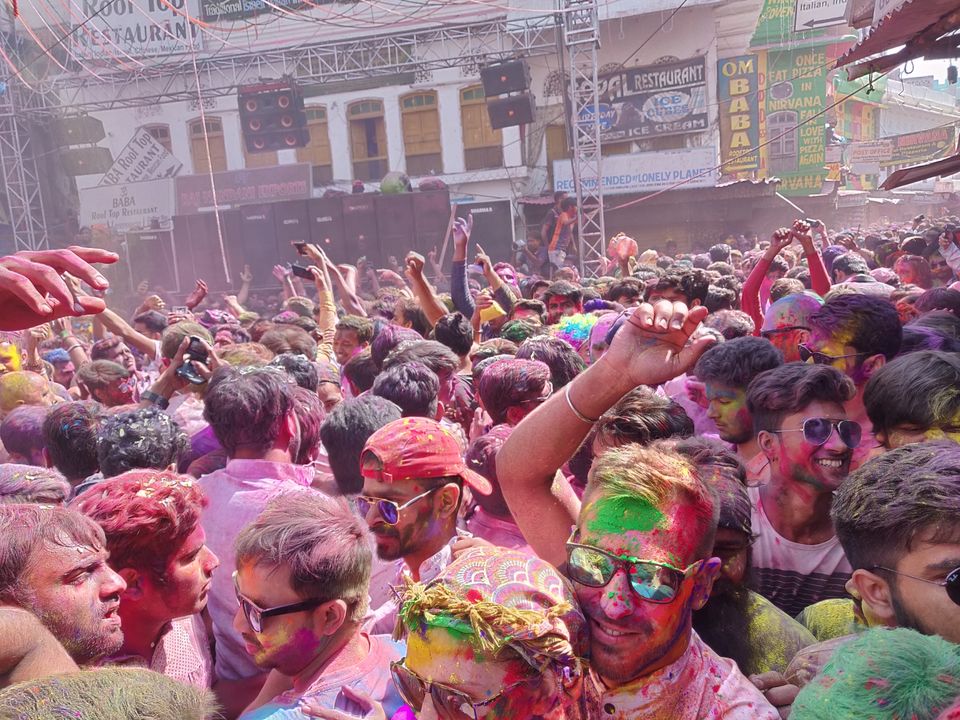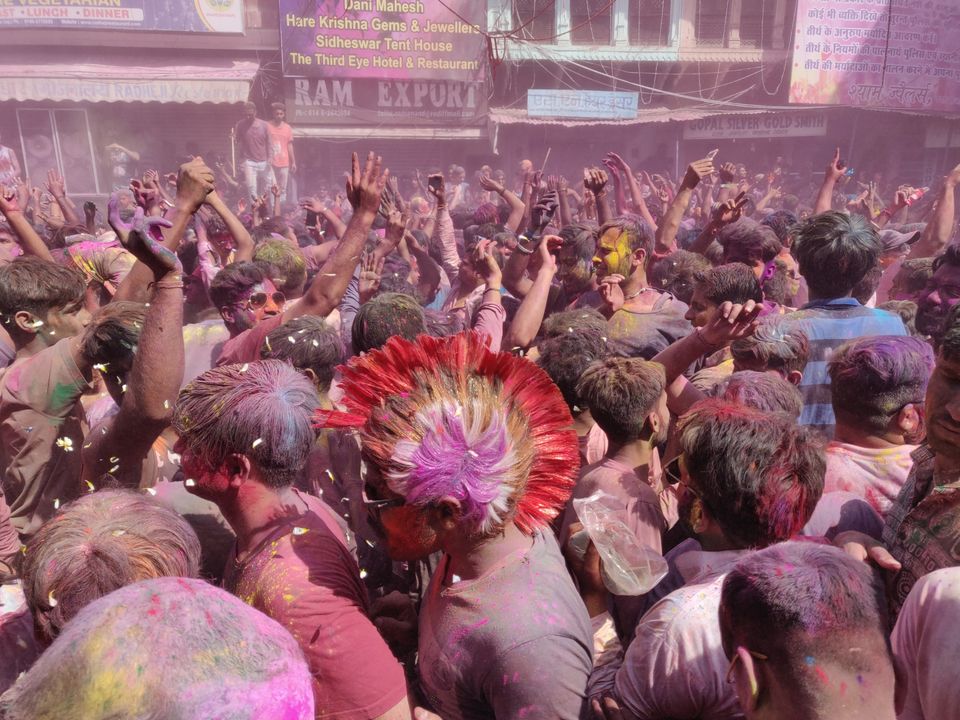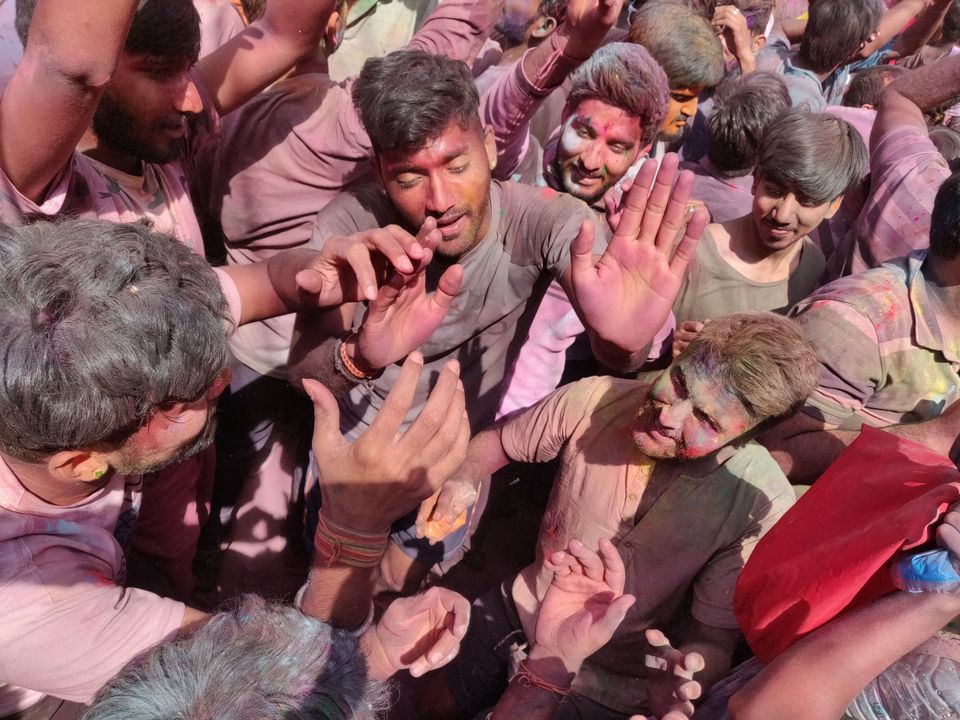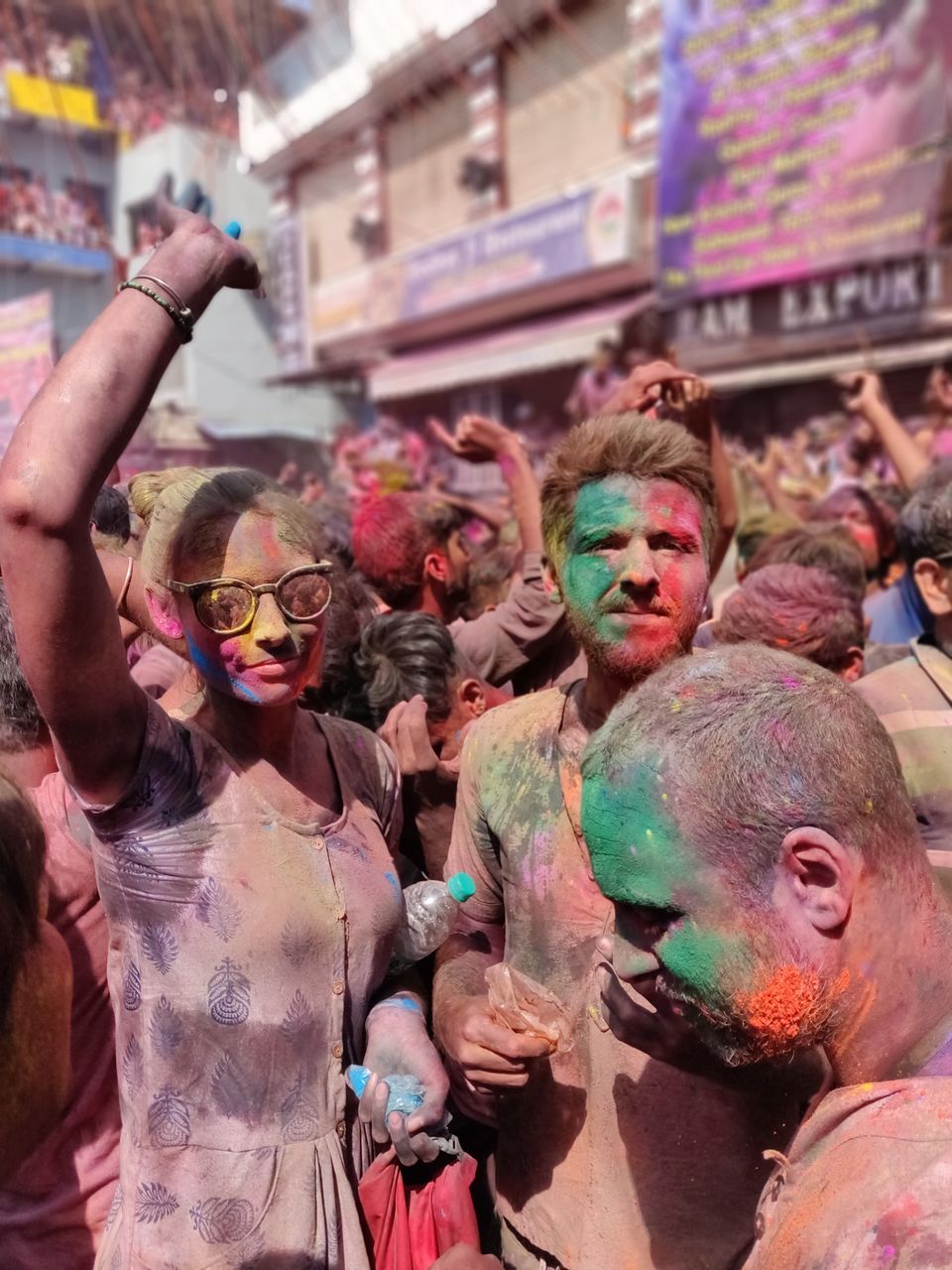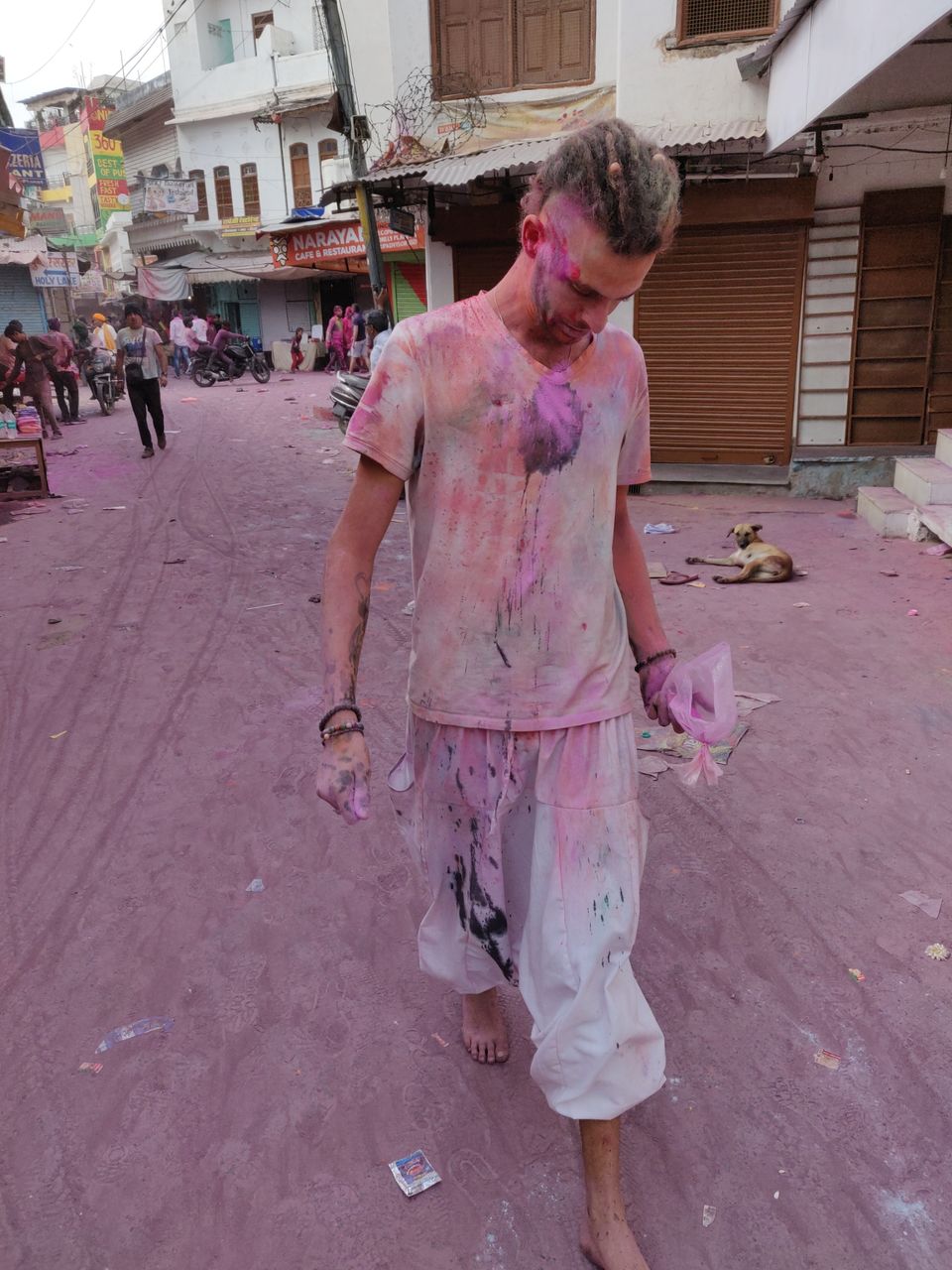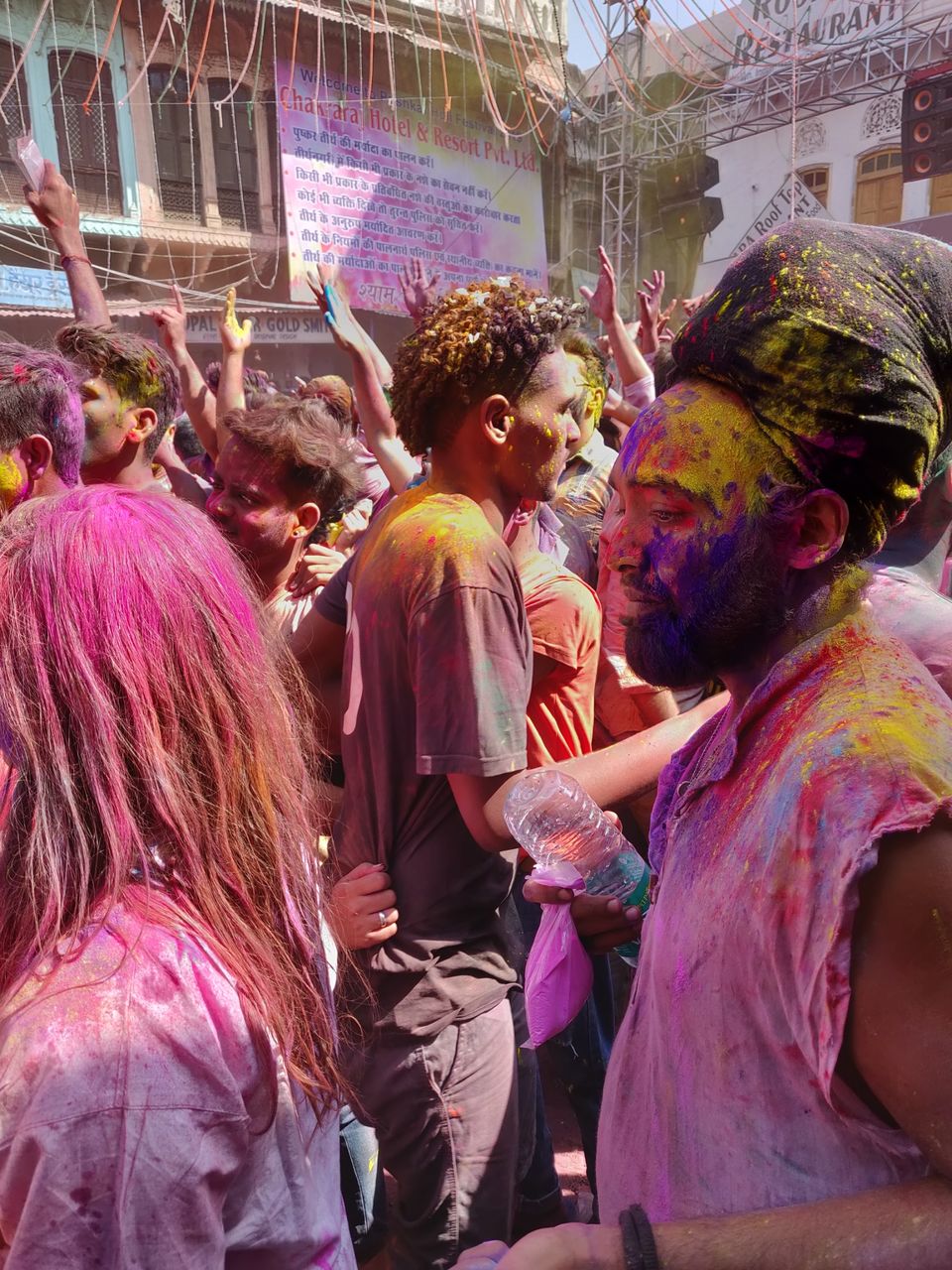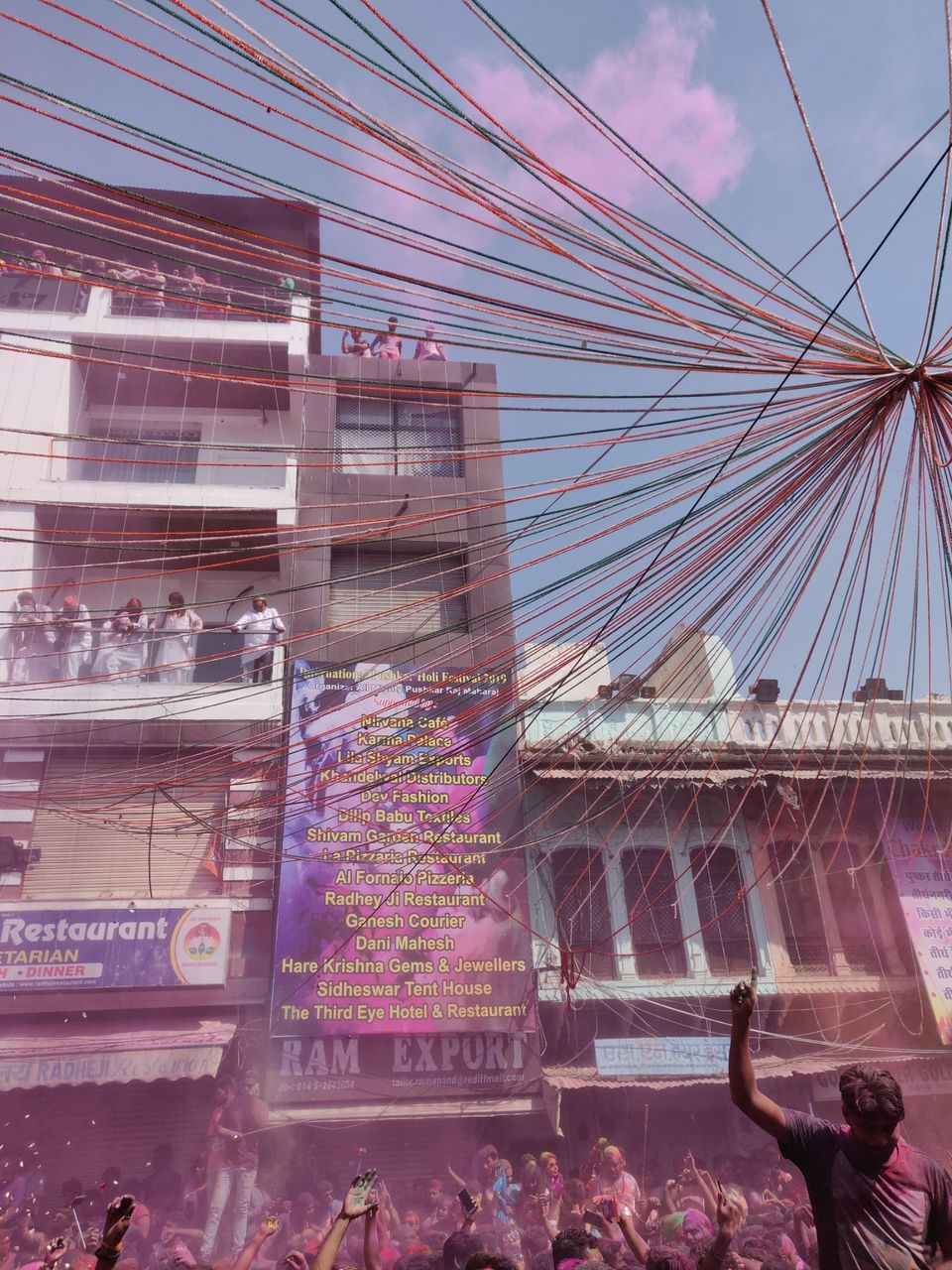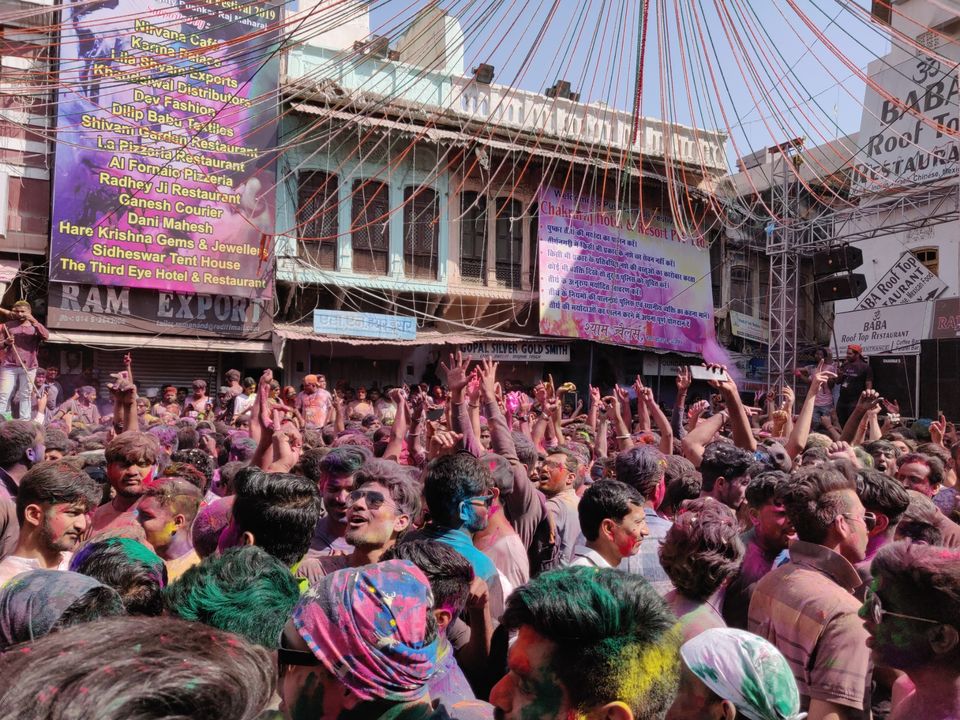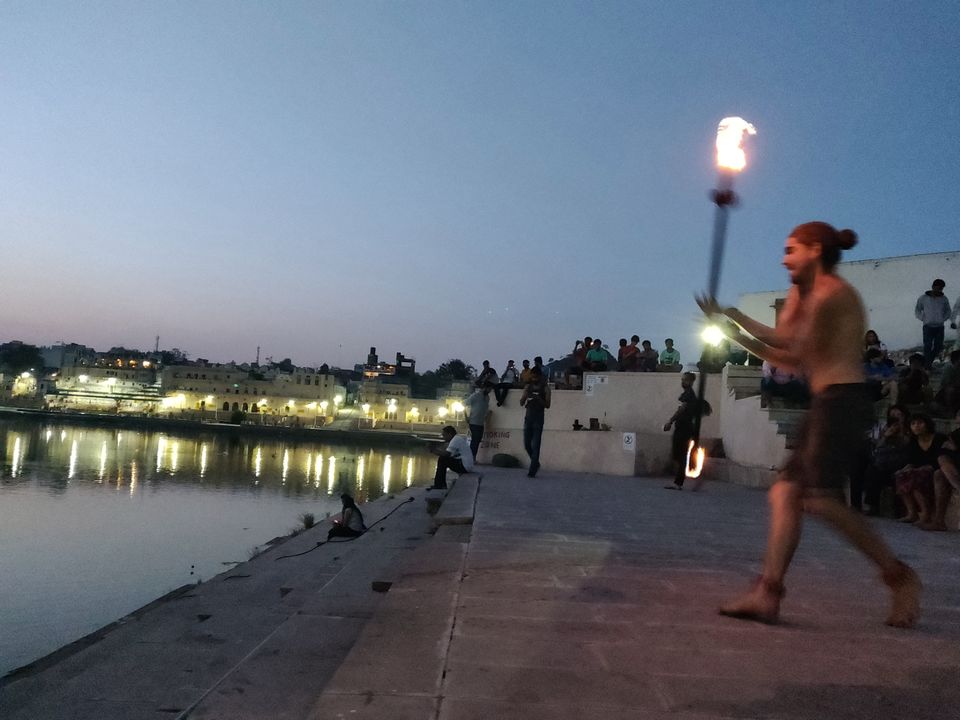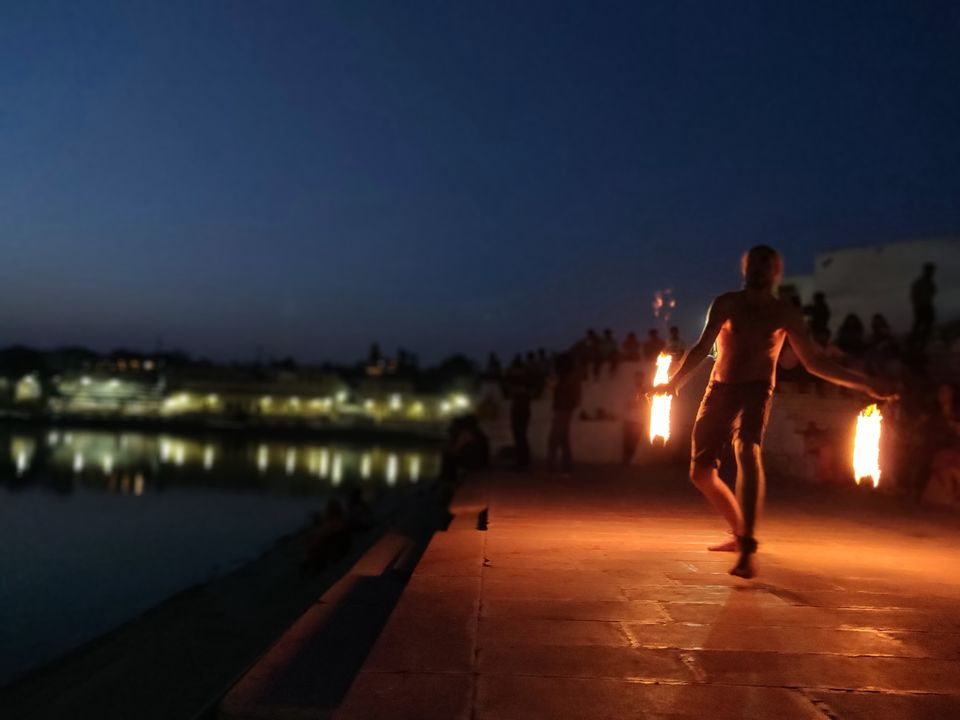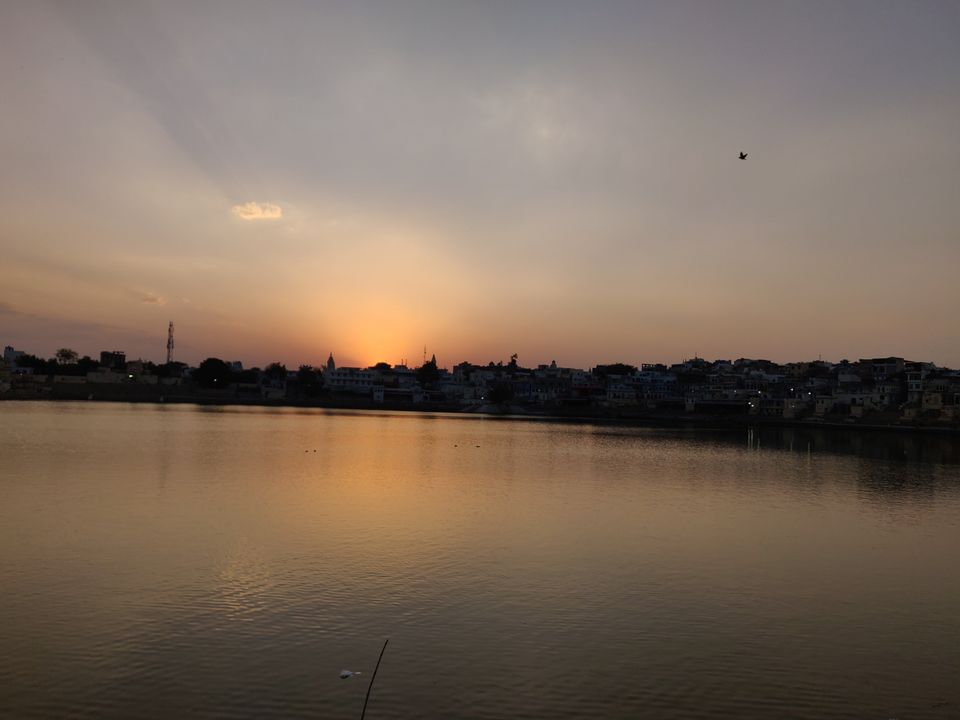 22nd March 2019
Next day morning i.e. On 22nd March I took bus to Ajmer and visited Ajmer Shreef Dargah, Adhai din ka Jhopra, Taragarh Fort, Ana Sagar Lake and local markets.
Amazing thing in Ajmer was I covered the city by foot. I trekked and walked around 25-30 km to see almost whole Ajmer city. Day in Ajmer was also well spent.
I explored new places, talked to locals about the city , met with new people, enjoyed local food and felt the real breeze.
It was last day of this trip, I boarded on bus from Ajmer at 11:00pm back to Gurugram with lots of happy and soulfillig experience.
Being Solo and exploring places has always been a different and astonished experience for me and hoping to make this exploration journey to be continued.