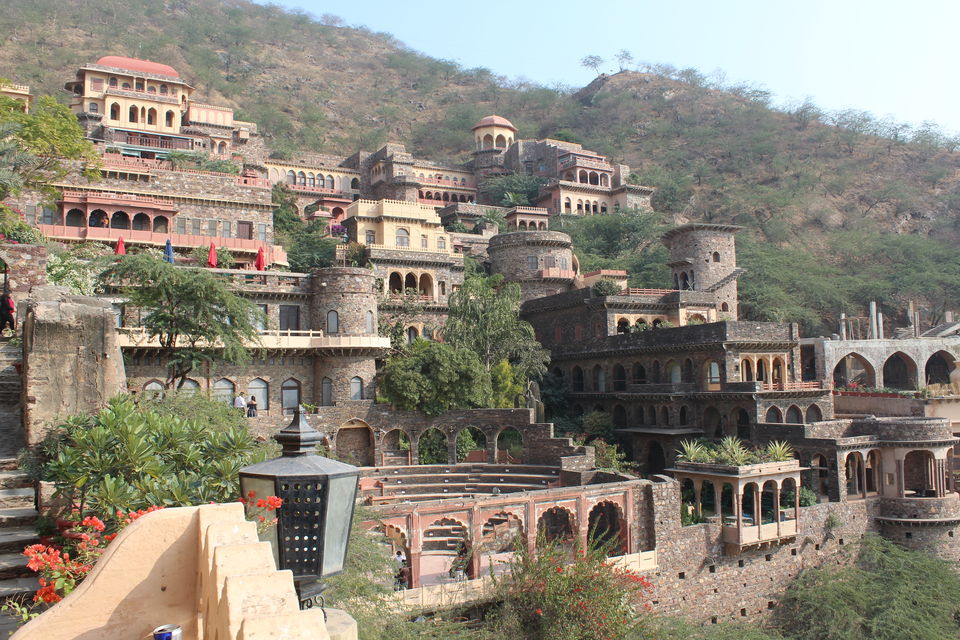 India's rich culture is not a hidden story, the forts proudly revel in the glory of the Royal past. Forts always amaze me by their visual grandeur and architecture. (Also because they serve for the best backgrounds for your pictures and bring out the photographer in you.)
This one is about my recent getaway to Neemrana Fort Palace, Alwar. It was truly an escape from the hustle bustle of the busy streets of Gurgaon. Well, now that I know a little too much about the fort I will try and help you plan your next weekend getaway.
A quick information guide:
- Neemrana Fort Palace is a 15th century fort which is maintained as a heritage hotel since 1991.
- It is situated on the Delhi- Jaipur national highway and is at a distance of 120 Kms from Delhi and 150 Kms from Jaipur.
-It is open for visits everyday from 9AM - 4PM
-The entry pass costs INR 1600 which includes a lavish 4 course meal (Different price for children. Also, you can ask for special student packages)
-It also offers ZIP LINING in the Aravalis. (However, there is a separate pass for the sport activity.)
The place is basically a hotel with various elite rooms and suites inside the fort amidst the Aravali Hills. It is beautiful beyond description. Unlike many other government maintained forts around Jaipur and Delhi, Neemrana is a privately maintained hotel palace and is one of its kind. It is a true blend of modernity and Royalty. Like any other 5 star hotel, the fort palace has all the facilities starting from swimming pool, spa, in house waterfall (YES, NOT KIDDING), play area, coffee houses, amphitheatre, luxury dining halls and what not. It is a perfect spot for a Pre-wedding shoot, honeymoon or just a leisure trip. The hospitality here is so good that nobody goes out without rejuvenation.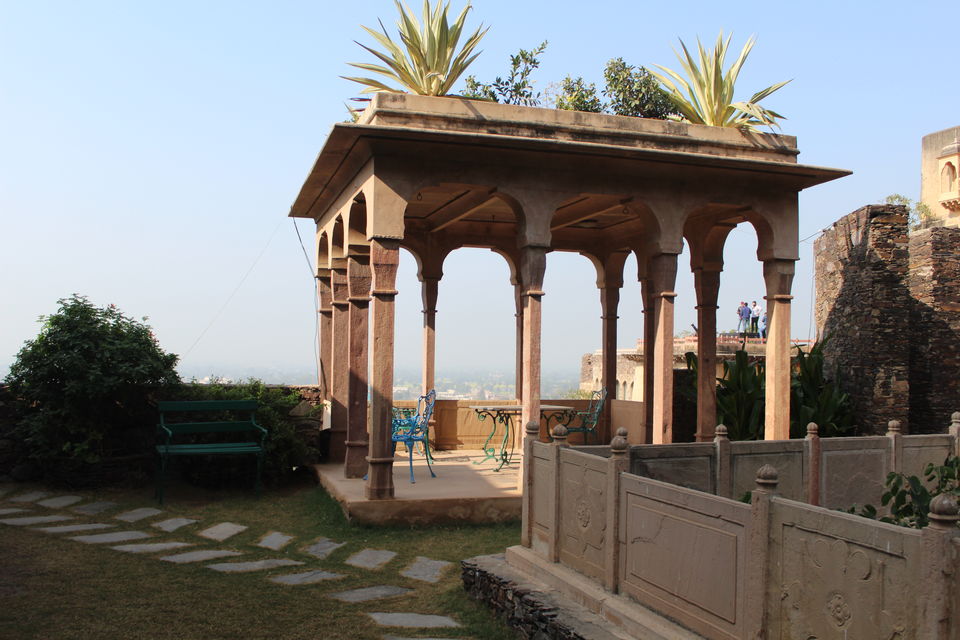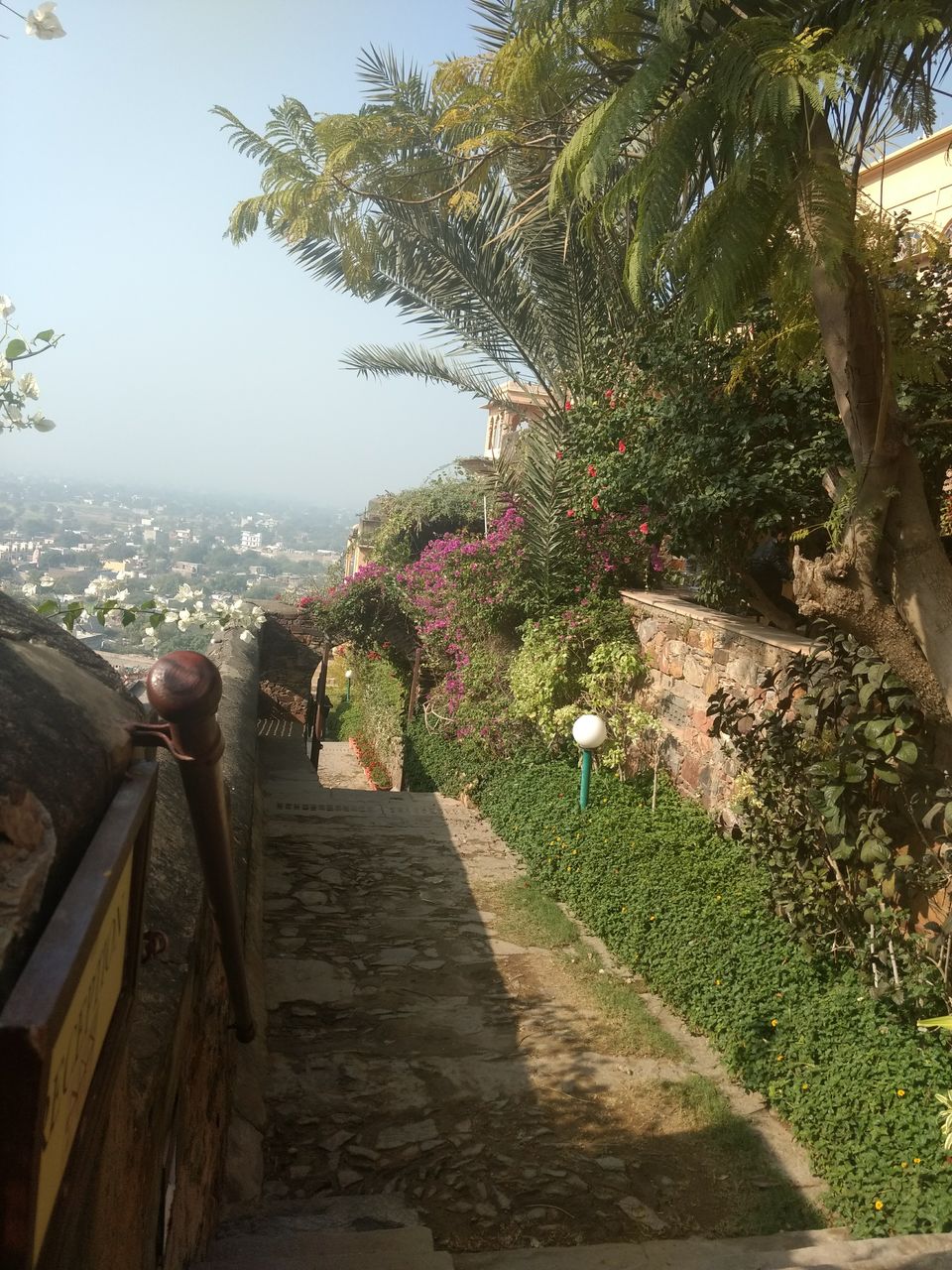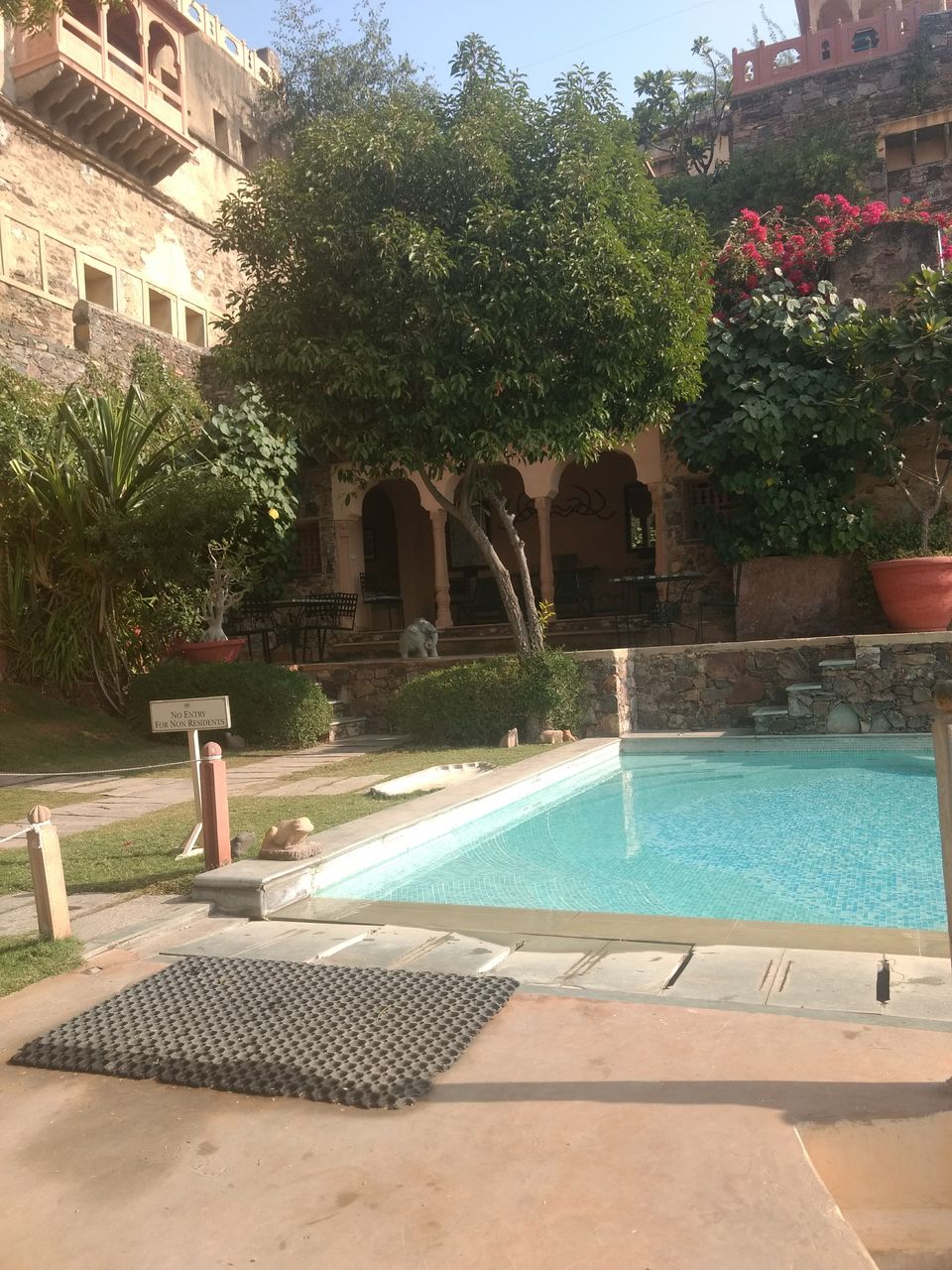 For those living in or around NCR or Jaipur , Neemrana can be a great option for a long drive accompanied by the beautiful mustard fields spread along the highway which will give you true DDLJ feels!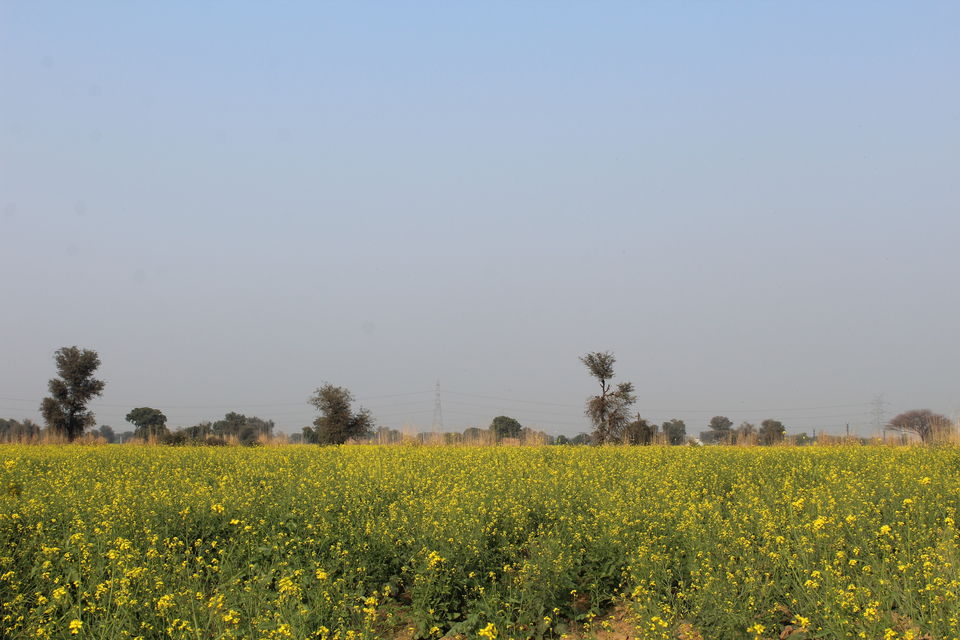 Since the hotel rooms at Neemrana Palace are quite expensive, here's a tip for the students like me:
TIP : Reach hotel in the morning, explore the place till evening along with the scrumptious lunch and then you can book the nearest OYO Room or any other inexpensive hotel for the night stay. (there are plenty of them near the Fort)
Along with the fort palace there is another not so famous place to visit which is known as the "BAOLI" (Don't worry, it is not haunted) Go there to have a peaceful look at the Aravali range and the beautifully lit fort in the evening. To top it up, do try the Gol- Gappas from the local seller there. It will be the best pani-puri/ puchki experience. (8 pieces for 10 bucks and if you are good to bhaiya, he will let you have 2 complimentary gol gappas) Its a Steal!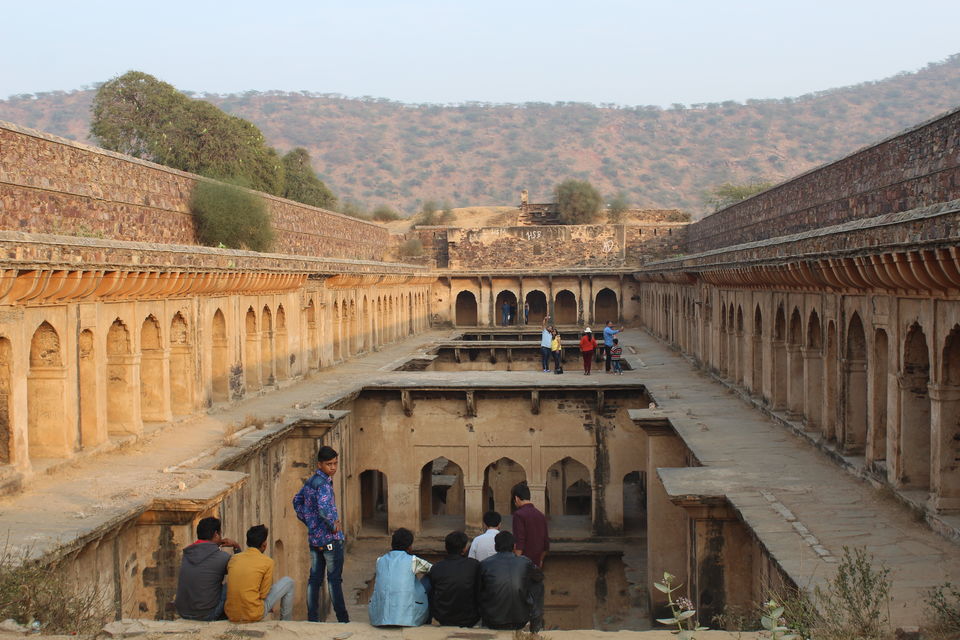 If you have been longing to visit Venice or Rome but suffer from a serious cash crunch then trust me, Neemrana is your way out.