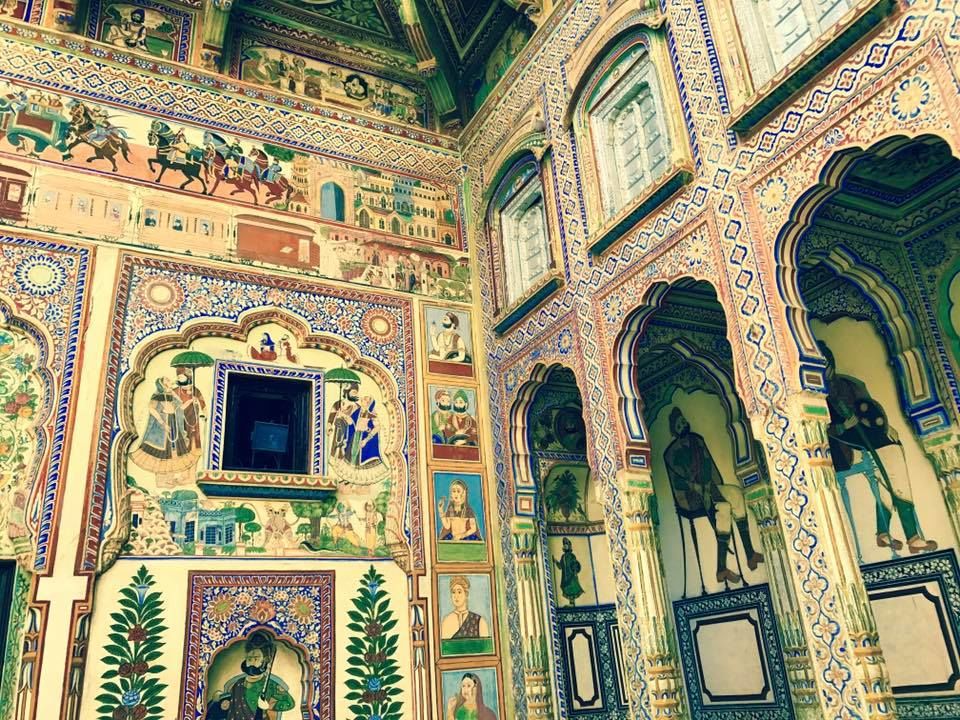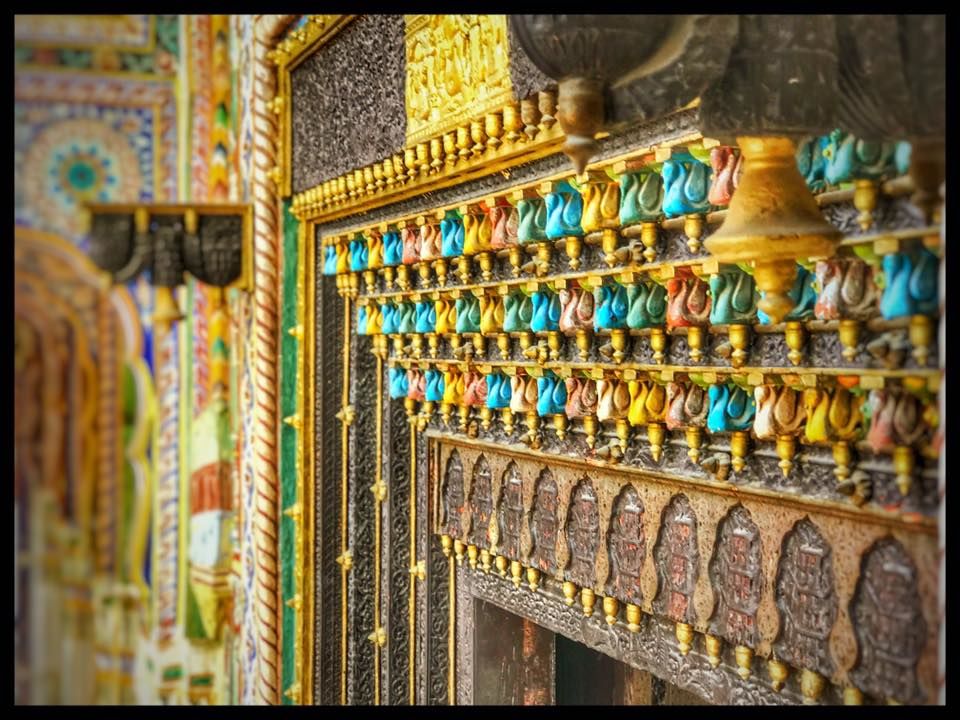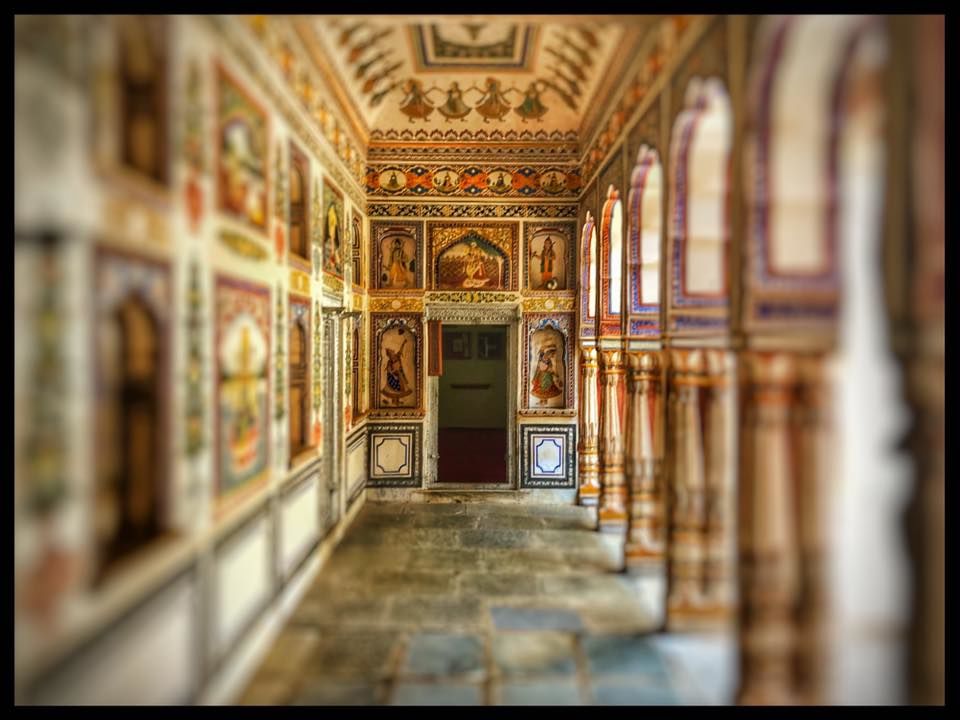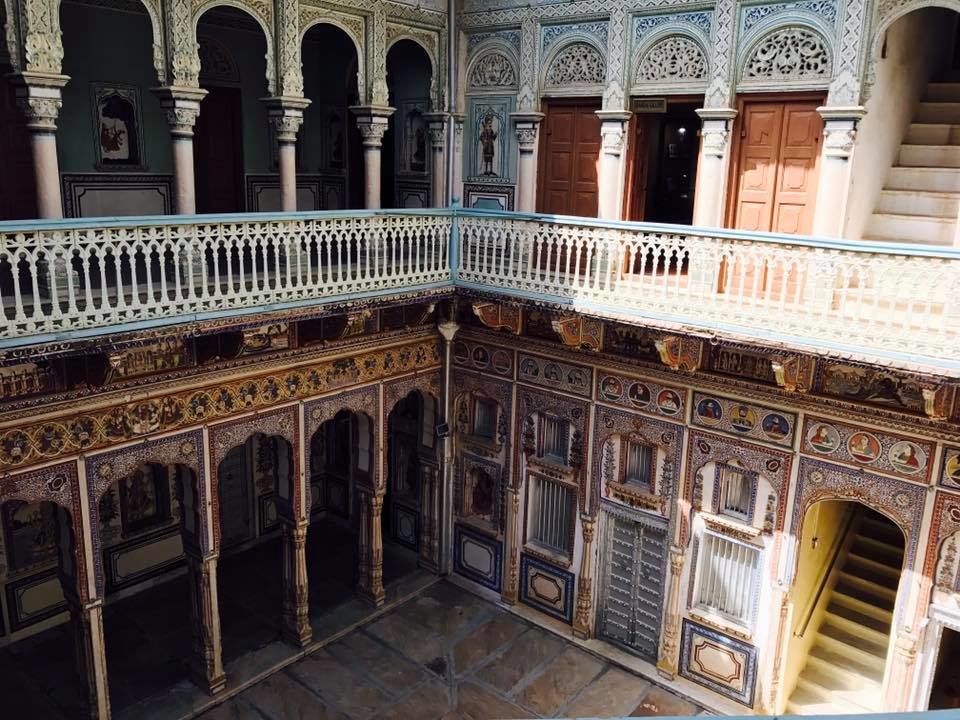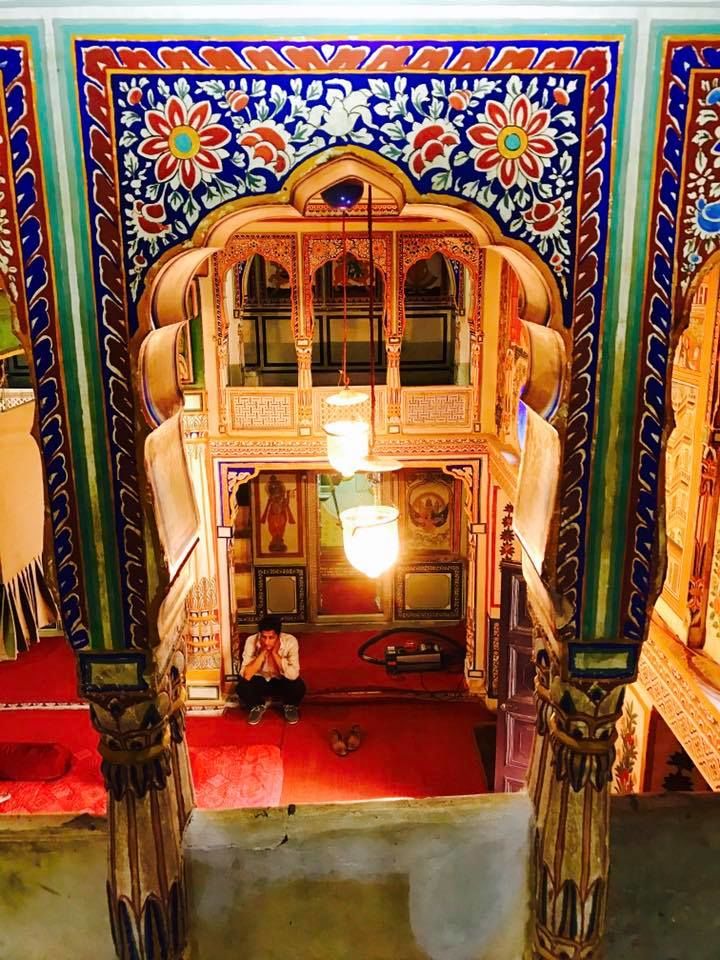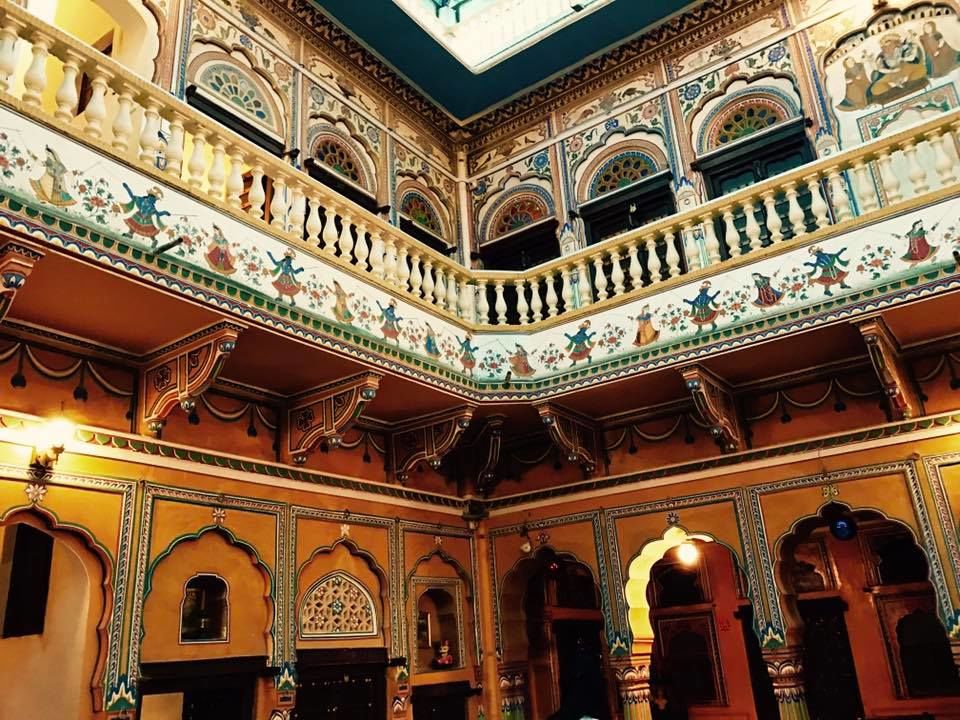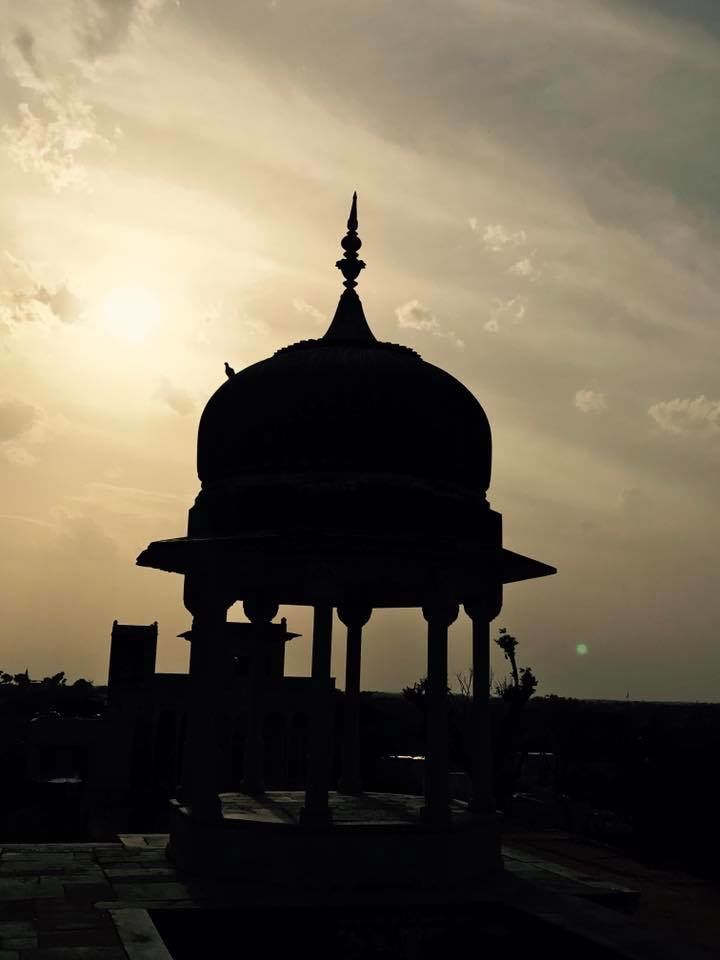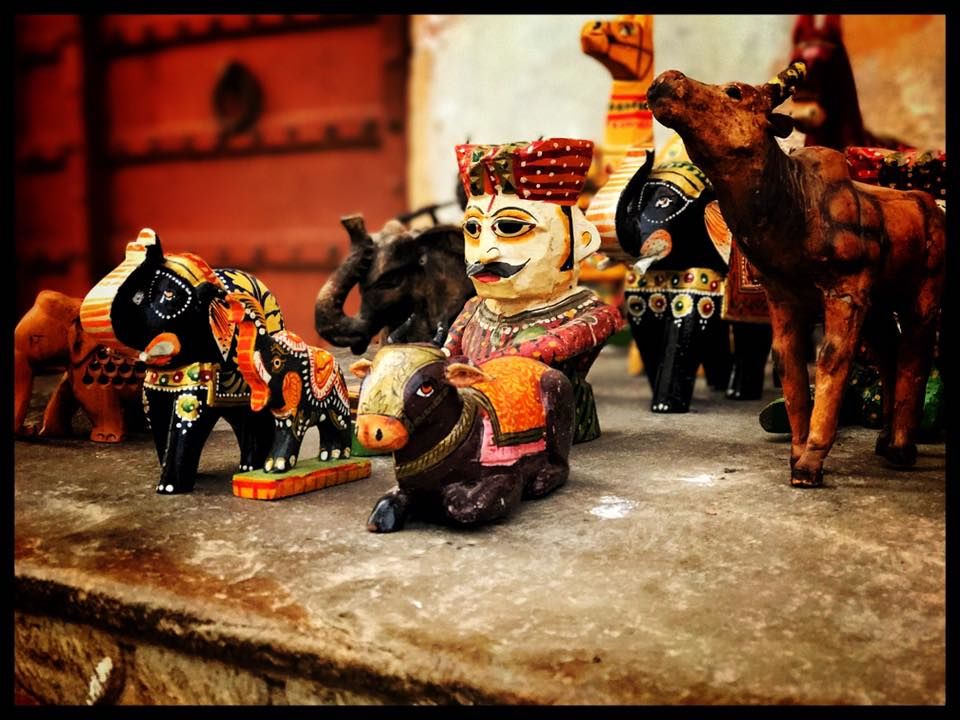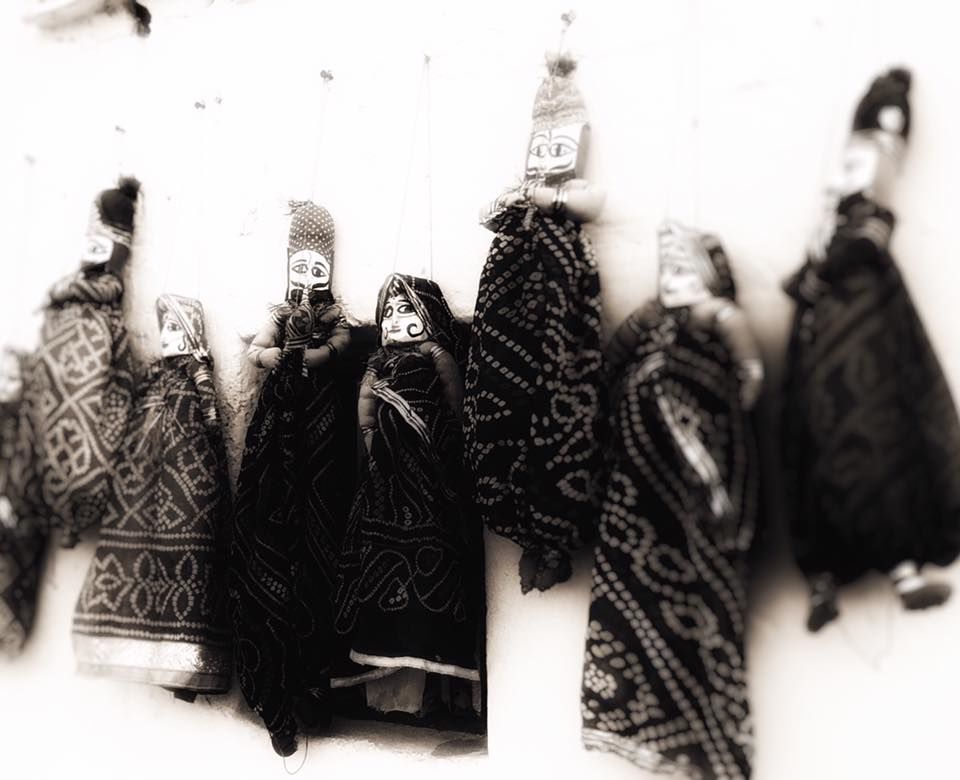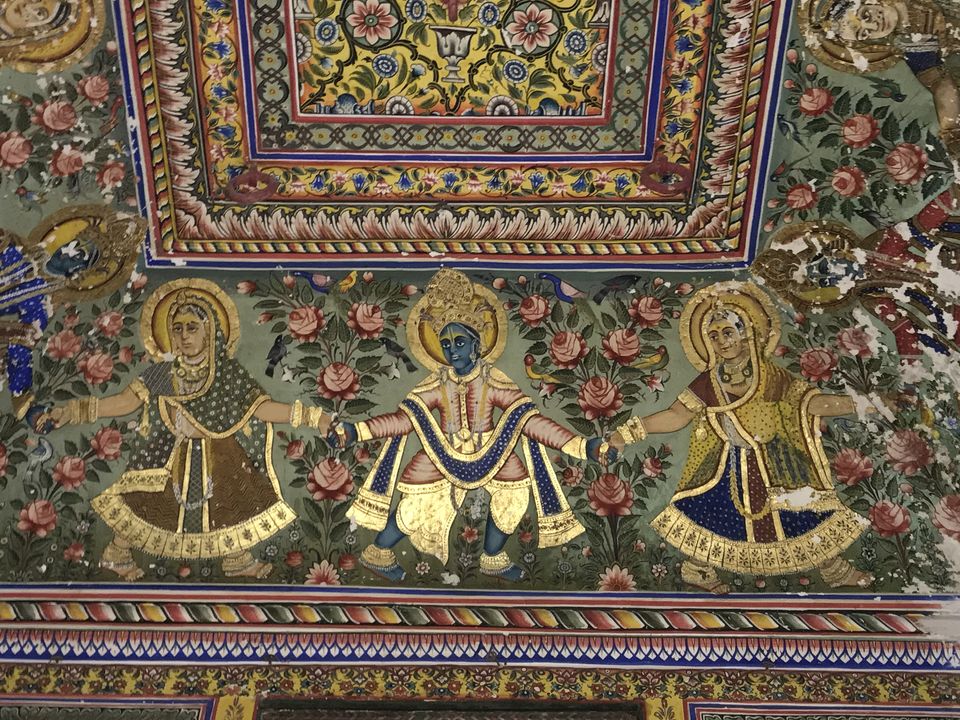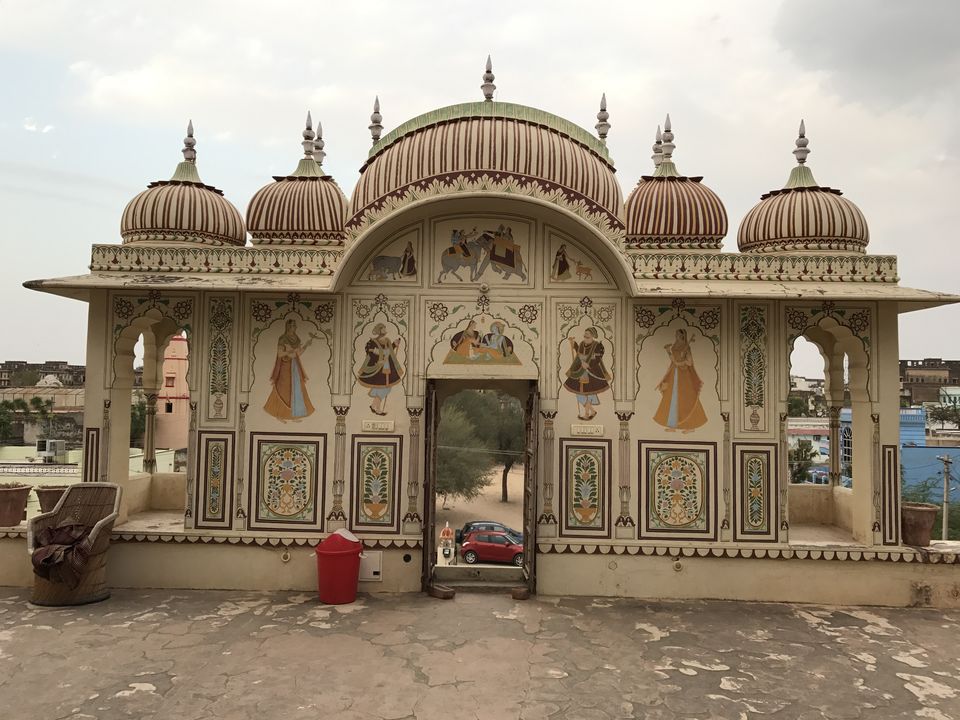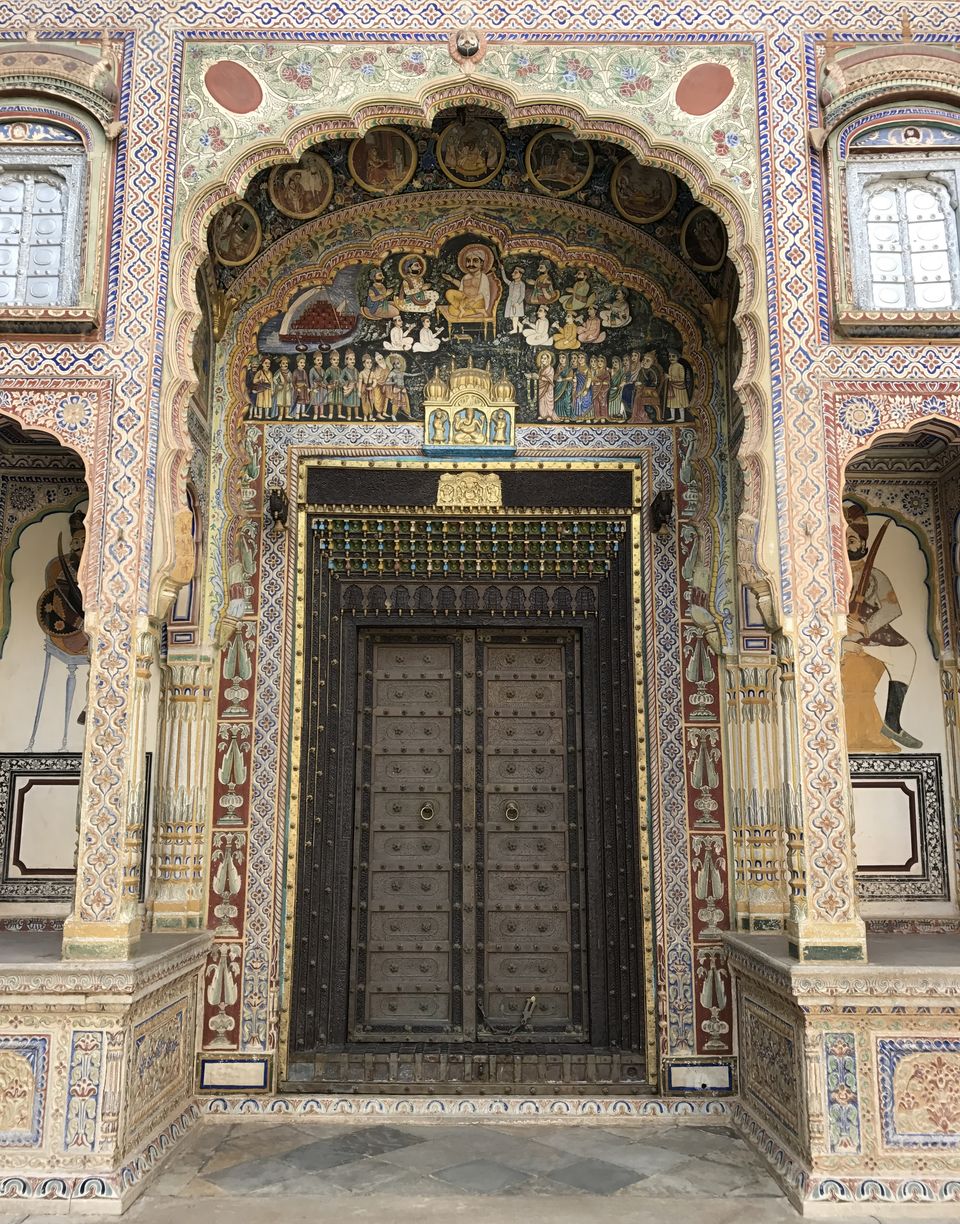 Mandwa is a small town in Shekhawati Region of Rajasthan which used to lie on the old silk route. It used to be hub for rich merchants trading through the silk route and spice route. The Shekhawati Region is known as "open art gallery" of the fascinating havelis that have lavishly painted walls, Mandawa itself has 125 havelis with walls having frescos dating back to 18th century. Many of the havelis are not maintained so it is advised to hire a guide to get inside the most beautiful and protected ones.
The town is located at a 5 hours driving distance from Delhi so it is easily doable over a weekend and if you have some time you can pay a visit to few more beautiful towns (such as Nawalgarh, Churu, Sikar, Dundlod) in Shekhawati 1-2 hours away from Mandawa each having its own share of beautifully built forts and havelis.
Our plan was confined to Mandawa and Nawalgarh with the luxurious stay at Sara Vilas Palace. Beautiful resort built in the rhythm aligning with the rest of the town. After soaking in the medieval environment of the resort we headed to explore the town and immediately took a guide for the day Rs. 300 (I didn't negotiate with him, so one might get one for lesser fee).
We started-off with the Jhunjhunwala Haveli, this haveli has a room painted with 3.5 kg of real gold, natural colors and Belgium glass.
By the way Mandawa has witnessed various Bollywood movies (such as Bajrangi Bhaijan, PK, Love aaj kal) being shot in its rugged streets. You can actually relate to those scenes if you have seen the respective films.
We visited few more havelis showcasing the love of art people had 250 years back. In the end our guide took us to Radhika Haveli which has been artistically restored and has been converted into a hotel, which is also a very good stay option right in the heart of the city. Did I tell you that, they serve the world's best Daal Baati churma, it's just that you need to inform them 30mins in advance.
Our last halt was Chattris where we had a mesmerizing view of Sunset with a cup of tea.
Next day it was time to pay a visit to Nawalgarh. After lot of upselling I could convince our group to go there. The haveli's there are in better conditions specially Anandi Lal Podar Haveli has breathtaking interiors, this has also been converted to museum. It was built in the 1920s and is the only haveli in the whole Shekhawati, which has been restored by its owner.
After this we had a heartening Rajasthani lunch at a roadside dhaba and bade our interim Goodbye to Shekhawati with definite plans to visit rest of the Shekhawati this year itself.