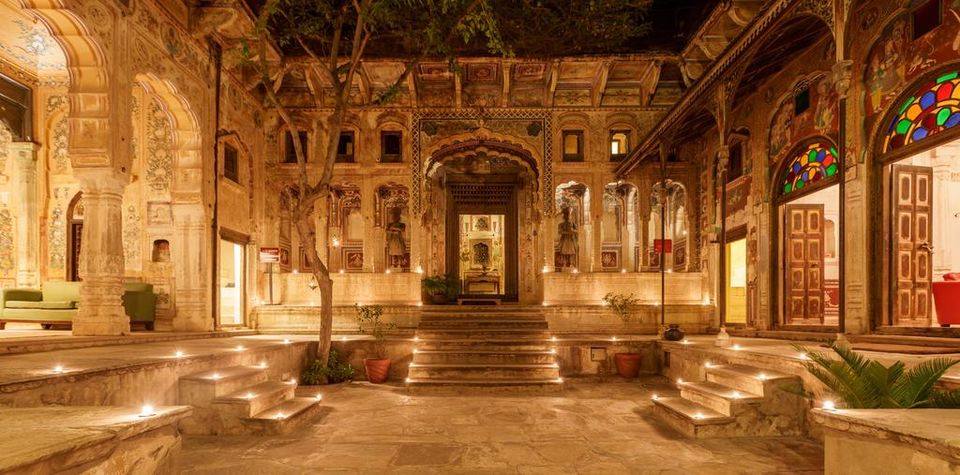 In the Shekhawati region of Rajasthan, lies the beautiful small town of Mandawa. Known for its forts and havelis, this town is considered to be more touristy than most other places in this region. With the many options that it offers for your stay and entertainment, Mandawa makes for a perfect base to act upon your fascination for exploring the century old havelis of this state.
In the midst of this fascinating region, lies a century old boutique hotel which has been restored in the recent times, and gives you a chance to stay in a haveli while living like the royals.
About the Hotel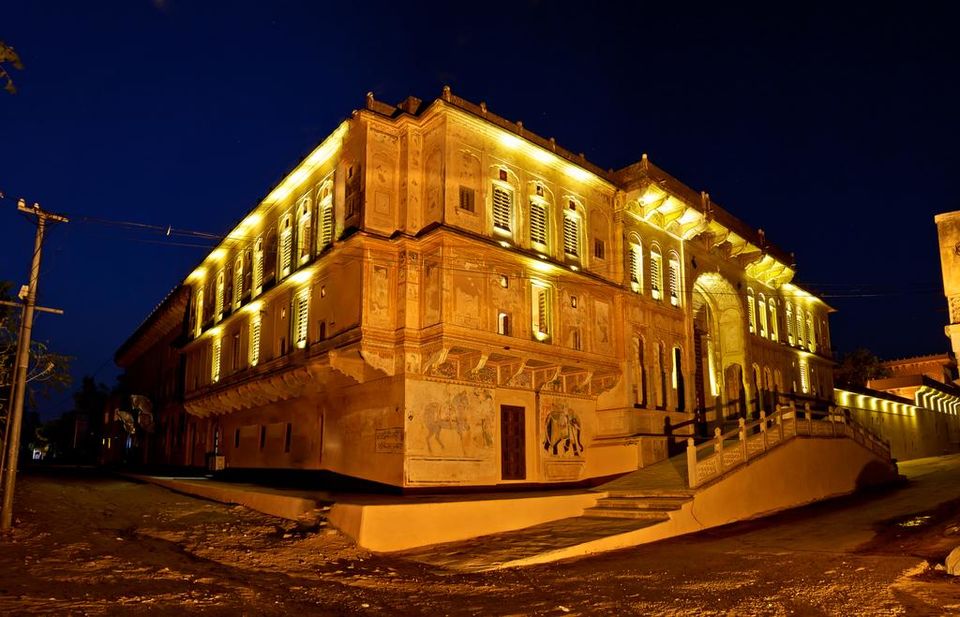 The Vivaana culture hotel is a beautifully restored Shekhawati haveli offering you the best of luxury and amenities. With an elegant décor designed to give their guests utmost comfort,this property is known to be one of the most coveted ones in the Mandawa Region.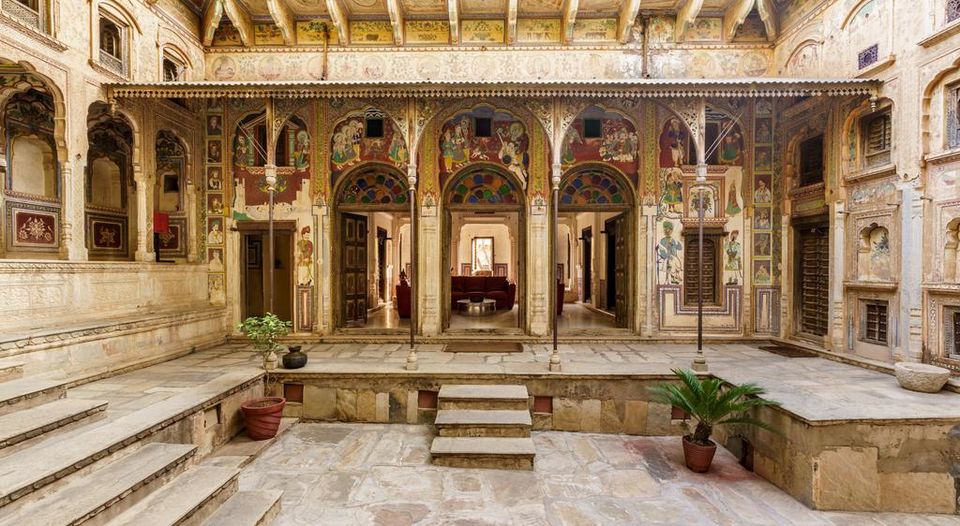 The property boasts of oversized beds and fascinating interiors which give you an experience of their local culture. From rare artifacts and frescos, everything has been designed intricately to restore the haveli back to its former glory.All the rooms have royal portraits and historical curious as a part of the décor. However, this artwork is not just restricted to the interiors, a lot of thought has gone behind the designing, with lawns, terraces and courtyards giving a spectacular view of the surrounding "open art gallery".
What's special about it?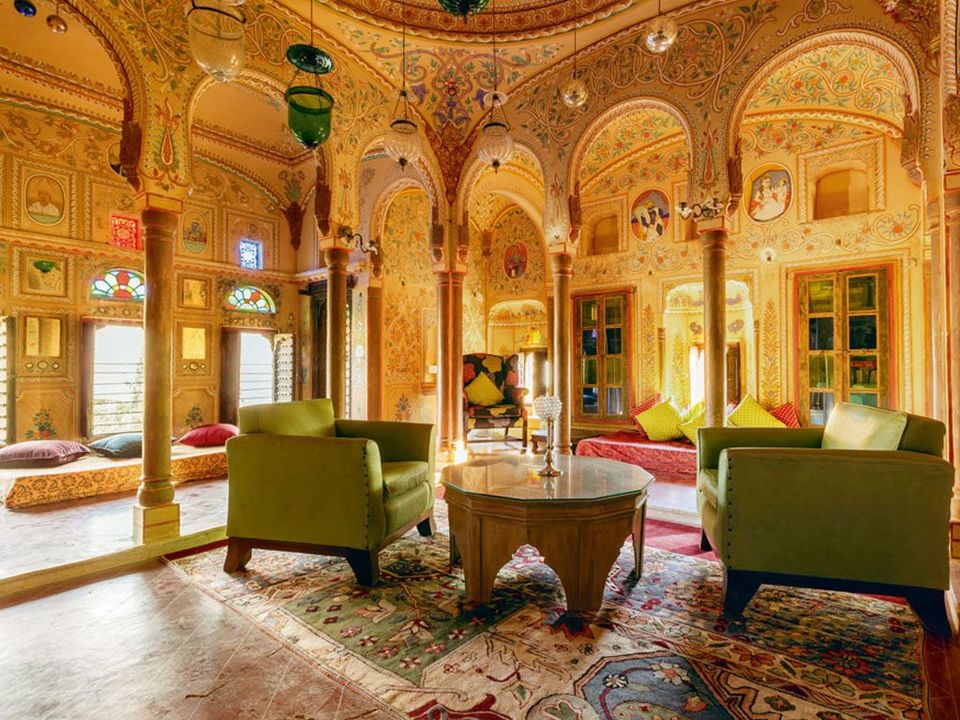 Setting it apart from the rest of luxury boutique hotels is the personalised service and warm Rajasthani hospitality that they provide to all their guests. A look at what their earlier guests have to say on any of the review websites is enough testimony to the kind of service that you can expect during your stay here. This 125-year-old property offers you a chance to experience the old-world charm with all the comforts of a modern-day facility. From cross-country cuisines to a swimming pool and spa facilities, the property has all the amenities that you can think of.
Things to do
The property hosts live cultural events multiple days of the week, from film screenings to poetry recitals, music concerts and innovative talks, there are a variety of options to indulge the art lover in you.
For foodies, the cuisine options available here are endless, from the rich Rajasthani cuisine to Continental, South and North Indian, the options are endless.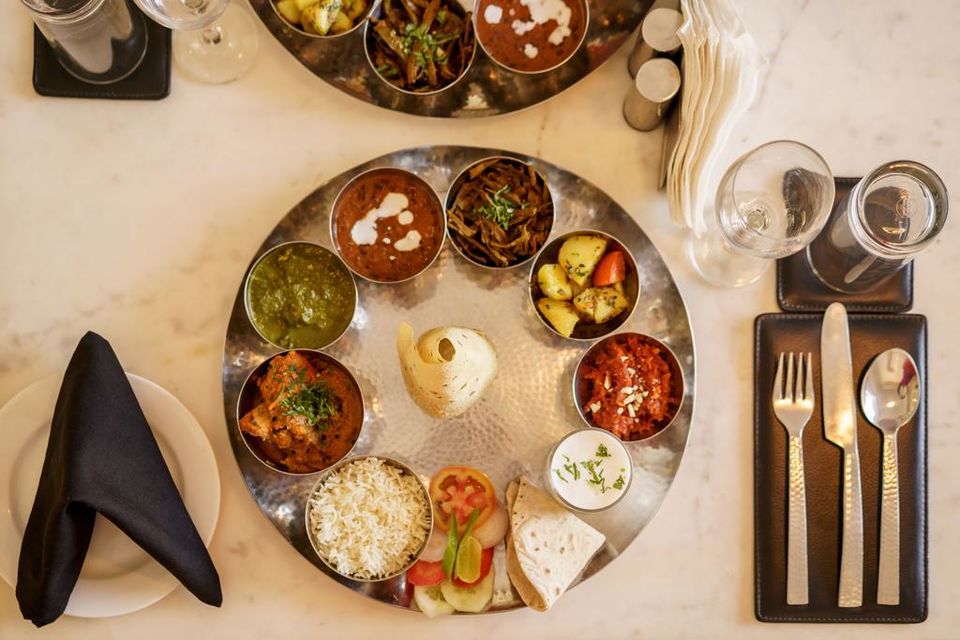 And, if you have ever wondered what it would be like to like the royals, then take a sip of the royal Martini from the Maharaja bar while you lounge by their pool or sample some of the finest teas from our country.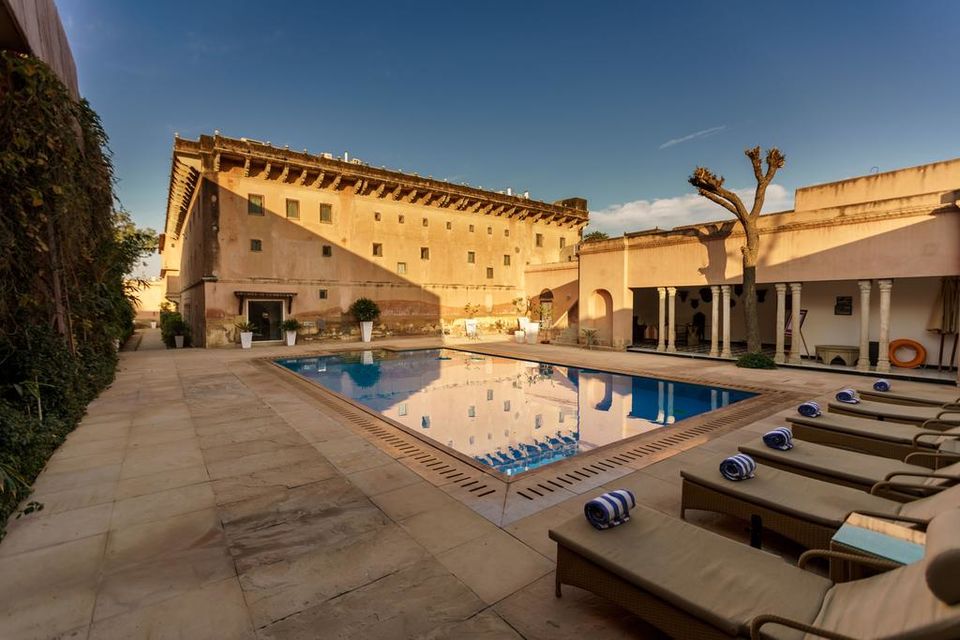 The hotel also offers horse and camel safaris which can be pre-booked for short or longer duration.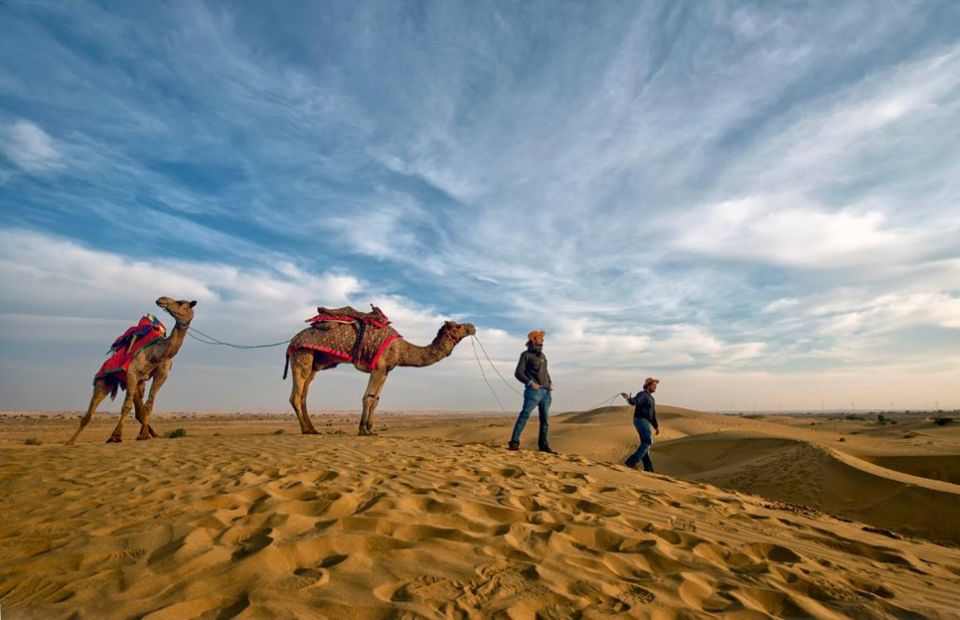 To explore nearby areas, you can take a leisure stroll or cycle your way around this village checking out the popular attractions like the Mandawa fort or the Murmuria Haveli which have exceptional artwork. You have an option of visiting the many havelis that are a part of this small town or simply checking out the artwork in their Open Art Gallery which is basically a part of this entire town being covered in artwork.
If shopping for vibrant and colourful stuff excites you, then its local bazaars offer everything from paintings to jewellery and wood art.
Ideal For
This boutique resort is ideal for couples and families seeking luxury, culture and art.
Getting there:
By Air: Jaipur is the nearest domestic airport located 170 km from Mandawa. It is well-connected to all major cities within the country.
By Rail: The nearest railway station is at Jhunjhunu, located approx.27 km away. Regular trains can be found connecting to Jhunjhunu from Jaipur (167 km) and New Delhi (268 km).
By Road: There are state owned buses to reach Mandawa from major nearby cities such as New Delhi (231 km), Jaipur (170 km) and Udaipur (496 km). Due to excellent network of roads connecting Mandawa to these major cities, it is a popular option for travellers.
Cost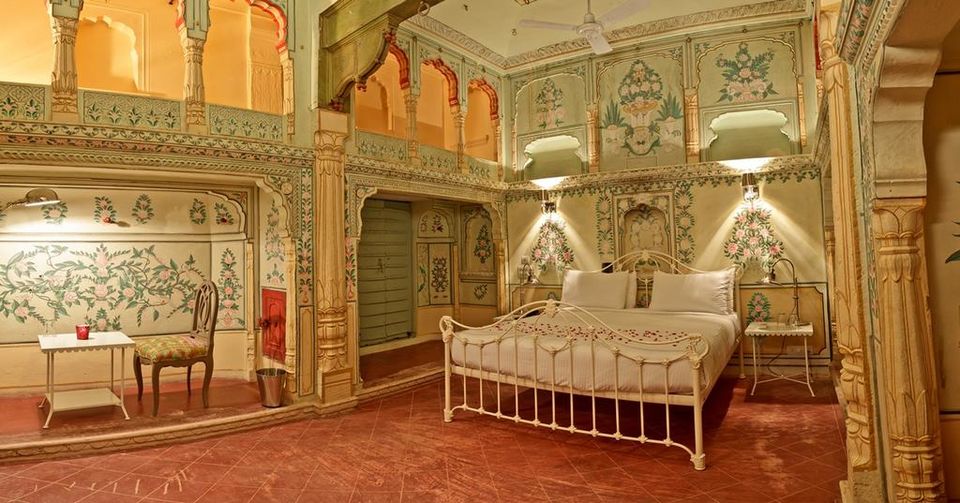 The hotel offers a choice between the Royal room, Luxury room and Deluxe room. The Deluxe room starts at ₹4125 onwards while the Royal room and Luxury room prices start at ₹5025 and ₹5550 onwards. All prices mentioned are including breakfast and excluding taxes.
You can book your stay here!
Have you been to any such unique properties? Write about it on Tripoto!
Check out videos and more on Tripoto's YouTube Page