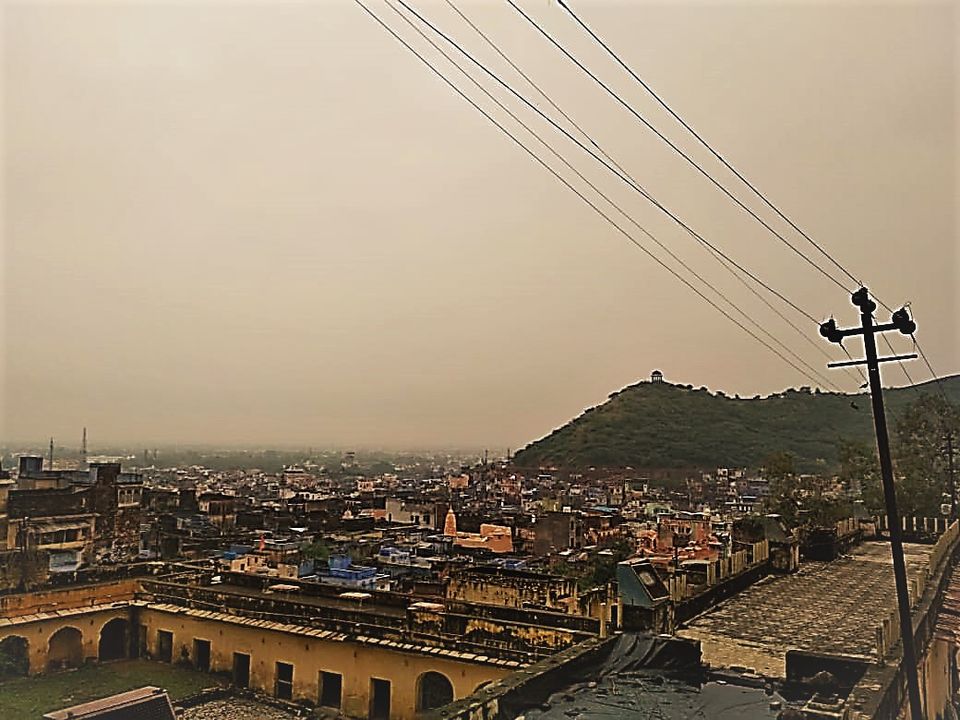 Long gone are the days when I waited for my birthday only because I would receive gifts and wishes from multiple people. Now I wait for "the day" because I would get to travel, and you know what...a sponsored trip! How age changes your perspective, ain't it?
This time, on my 26th birthday, he did exactly what I craved for almost a month.
Disclaimer: The blog would consist of a lot of 'he' because I can't thank him enough for making it my kindda day <3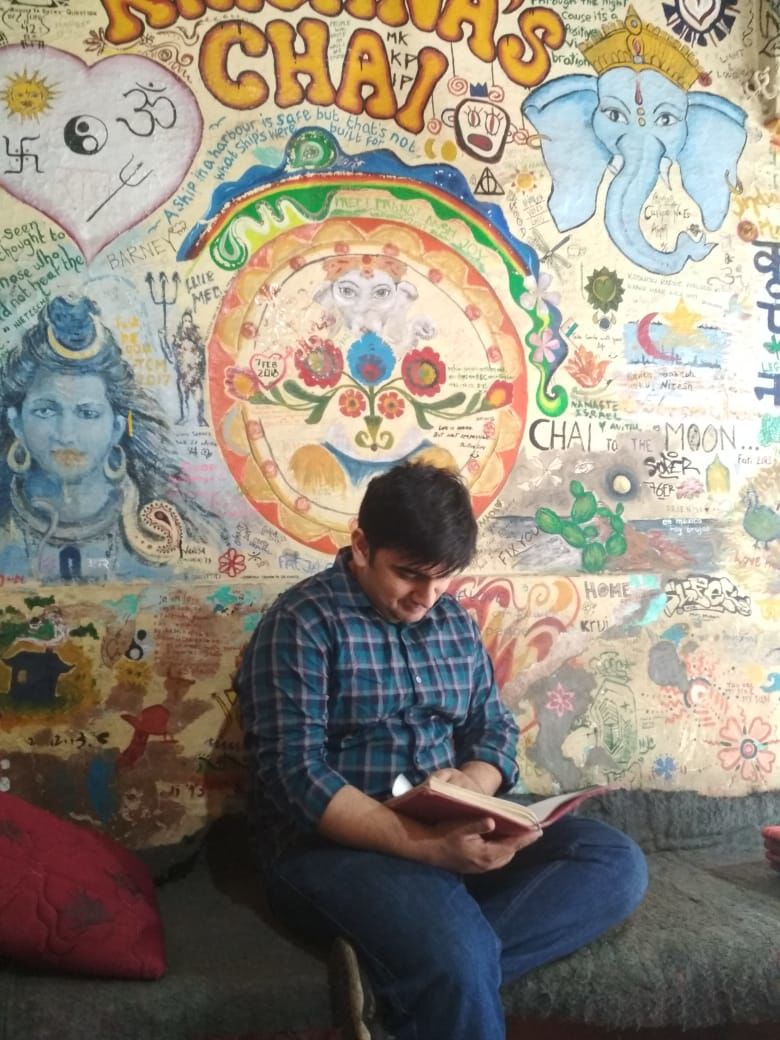 Okay, I would move ahead now because a lot of PDA has already been done. This time, we planned to go some place real offbeat, with less tourists around but more travellers. But, it was very important for us to keep in mind that it was raining cats and dogs in most parts of the country. Hence, travelling to a hill station would be really stupid.
He knew I love mountains! So, the best possible offbeat alternative to a hill station with less rains in the month of September is a little hamlet situated in the Hadoti region of Rajasthan called Bundi.
How to reach Bundi:
Take a flight/Bus/Train from New Delhi to Jaipur--Direct train from Jaipur to Kota--Local bus from Kota till Bundi.
Will be describing more in details in the later half.
On 8th September, we took a direct flight from New Delhi. Trust me, if you book your flight tickets well in advance, the price would be almost equivalent to any volvo bus ticket. And, you would reach the pink city in no time. Voila! It was almost 10'o clock at night when we arrived at the pink city and we decided to spend the night there! Though we wanted to stay at Zostel, but due to unavailability of rooms, we stayed at Hotel Shikha in new Jaipur. The location of the hotel is pretty amazing, with a deer part situated right infront of it and one of the most popular clubs of Jaipur, 100% Rock, located just by the side of the hotel. After a classic 'us' kinnda evening in Jaipur, we dozed off in a much comfortable super-deluxe room of hotel Shikha.

Next day morning, we had a train to catch from Jaipur railway station. Location of our hotel was such, it was hardly 10 minutes away from the railway station. The second leg of our journey was hardly for 4-5 hours. But to my surprise, he booked 1 AC tickets for us! Had always dreamt of traveling in luxury, but never had the chance to. Well, like I said earlier, he made it happen!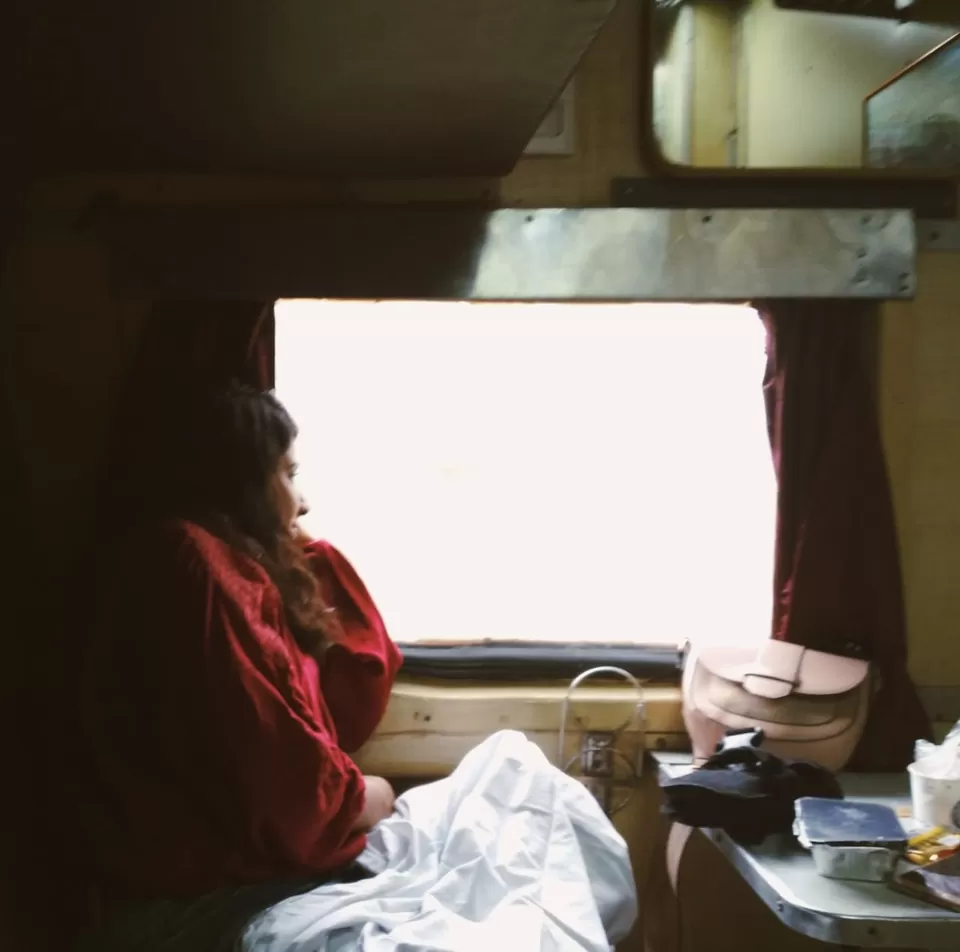 After a luxurious, musical (yes, we are traveling musicians!) and delightful journey, we reached the IIT-aspirants' hub Kota! The sun had almost set, and we decided not to waste anymore time in Kota, rather start our third leg of journey towards Bundi. From then, he made sure the trip goes the way I like it! Not that I didn't enjoy the luxury of flights and 1 AC train coach, but I always prefer 'budget travel'.
Tip: In case you've the leverage of booking a bus ticket from Kota to Bundi in advance, please do! The frequency of buses from Kota to Bundi was quite less than expected and locating the exact spot from where buses till Bundi plied was much of a hustle.
After waiting for a bus to arrive for nearly an hour, we finally saw a jampacked bus coming towards us and thankfully the destination was of Bundi. Without thinking twice, we hopped on the bus and as expected, there wasn't even an inch to move. But who cared! Everything will be remembered...everything is an experience. We didn't mind standing for an hour to reach our destination.
At around 9'o clock at night, we reached the 'magic' town Bundi. The quietness in the air, the little blue houses, the narrow alleys, the havelis took our breath! The journey till there was worth it. He had made booking with Haveli Taragarh palace, which overlooked the magnificent and gigantic Taragarh fort. Oh, the view from the rooftop, only if I could put it down in words... The light breeze, the drizzling rain, the beautiful tiny houses lit up like candles far away...all of it together made the perfect pre-birthday evening for me!
Like we all know, a good host can make every aspect of a guest's experience better, we were more than lucky enough to have one. Michael, the manager of the hotel, went out of his way to arrange food for us at night. He told us a lot many things about Bundi's heritage and the famous Teej festival 'mela' that was going on when we arrived! We spent the rest of the night singing, playing the guitar, conversing with their in-house cook and ofcourse cutting my birthday cake at midnight ;) That was the best kind of 12 a.m. I can remember in a long time!
Next day morning, the first thing we did after waking up was run to the rooftop to witness the view! The moment I reached the top, my heart skipped a beat..umm no, multiple beats! Not because the view was mindblowing (it definitely was :)), but because of nearly 50 langurs/monkeys jumping around right infront me.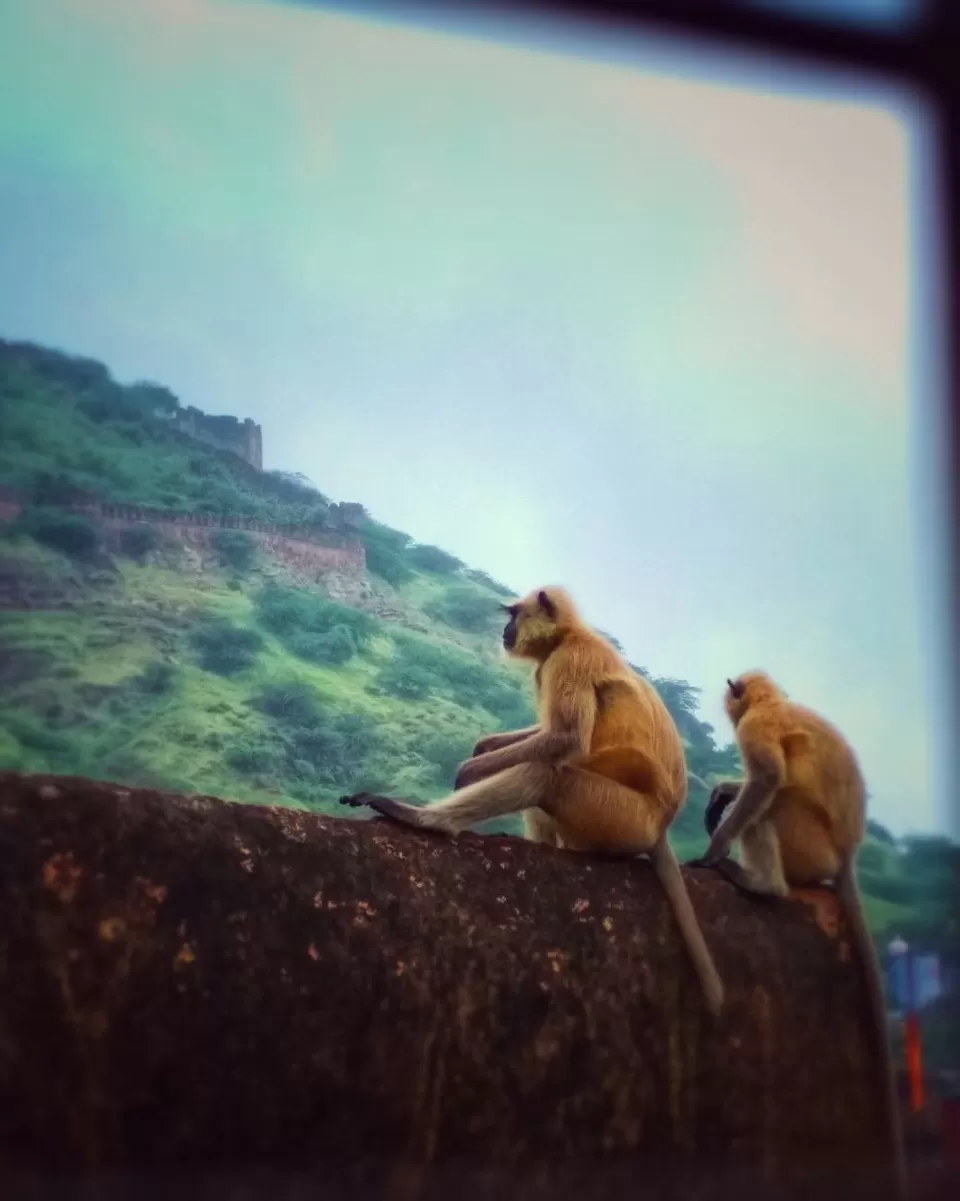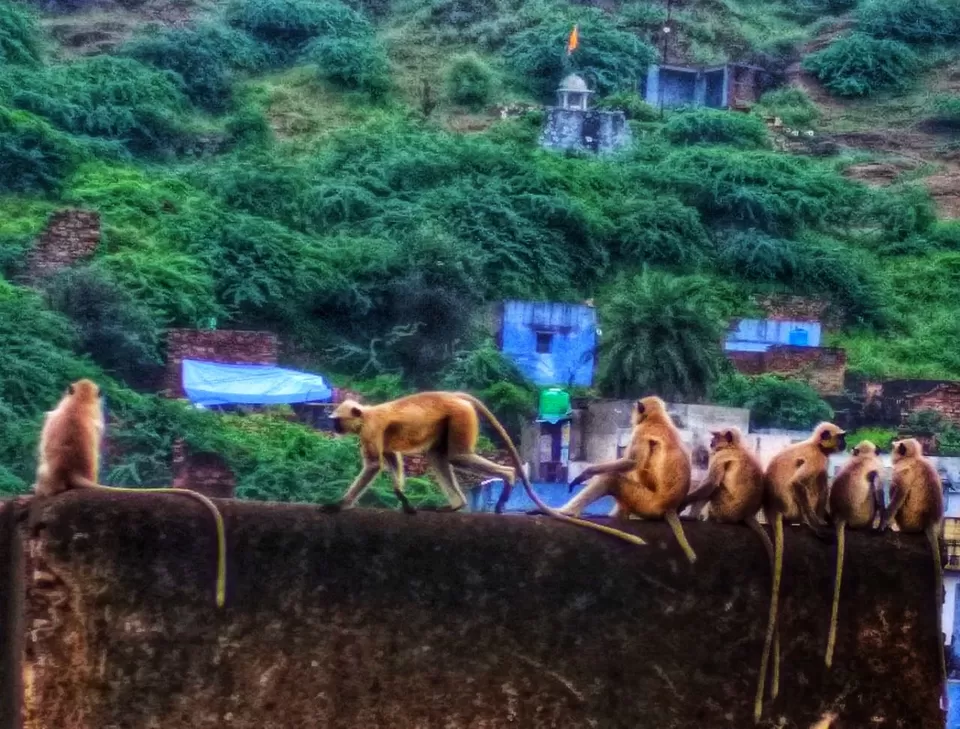 It was time now to explore the magical town! Walking down the narrow alleys with small blue houses located at both sides of the roads couldn't get any more vintage. Every house, every shop and each person at Bundi reflected their rich heritage.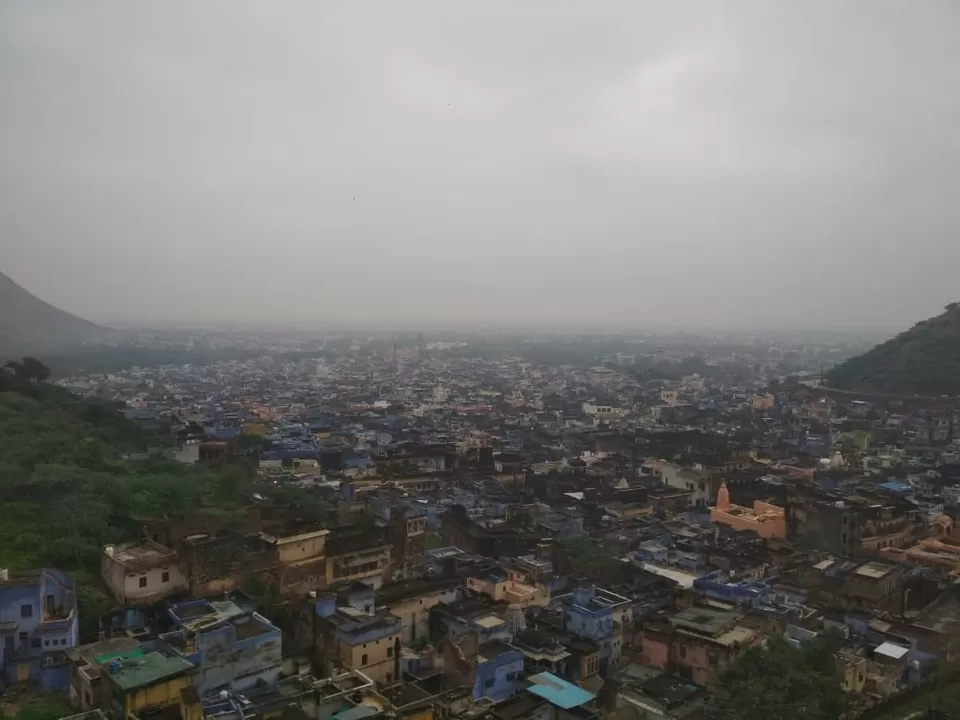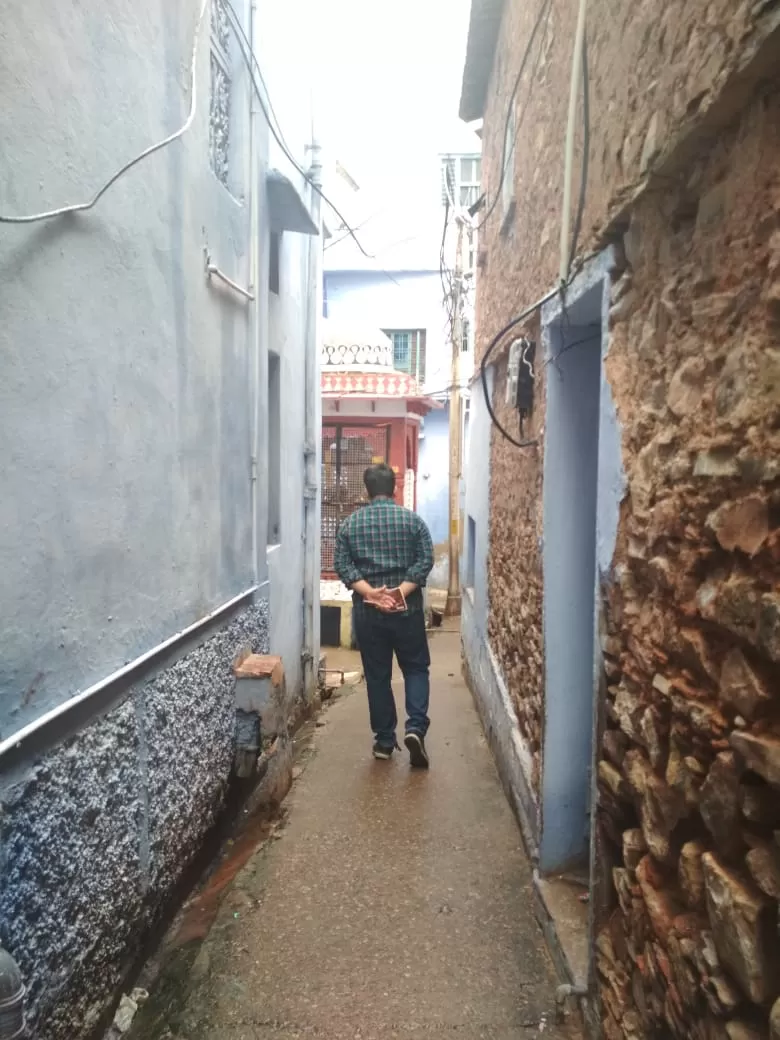 While exploring the little hamlet, we came across Krishna's Tea Stall, one of the most famous chai corners of Bundi. We couldn't resist entering the small yet richly graffiti-fied place! Krishna was a very lively man, and alongwith his nature, his special 'magic' lemon ginger tea would surely take you to some other distant world! He has made nearly 10 books of testimonials by his customers that oozed creativity! Krishna says, "Yaha toh foreigner log aate hai, jo unko mann karta hai painting karke jaate hai. Sab Shiv bhagwaan ka kripa hai".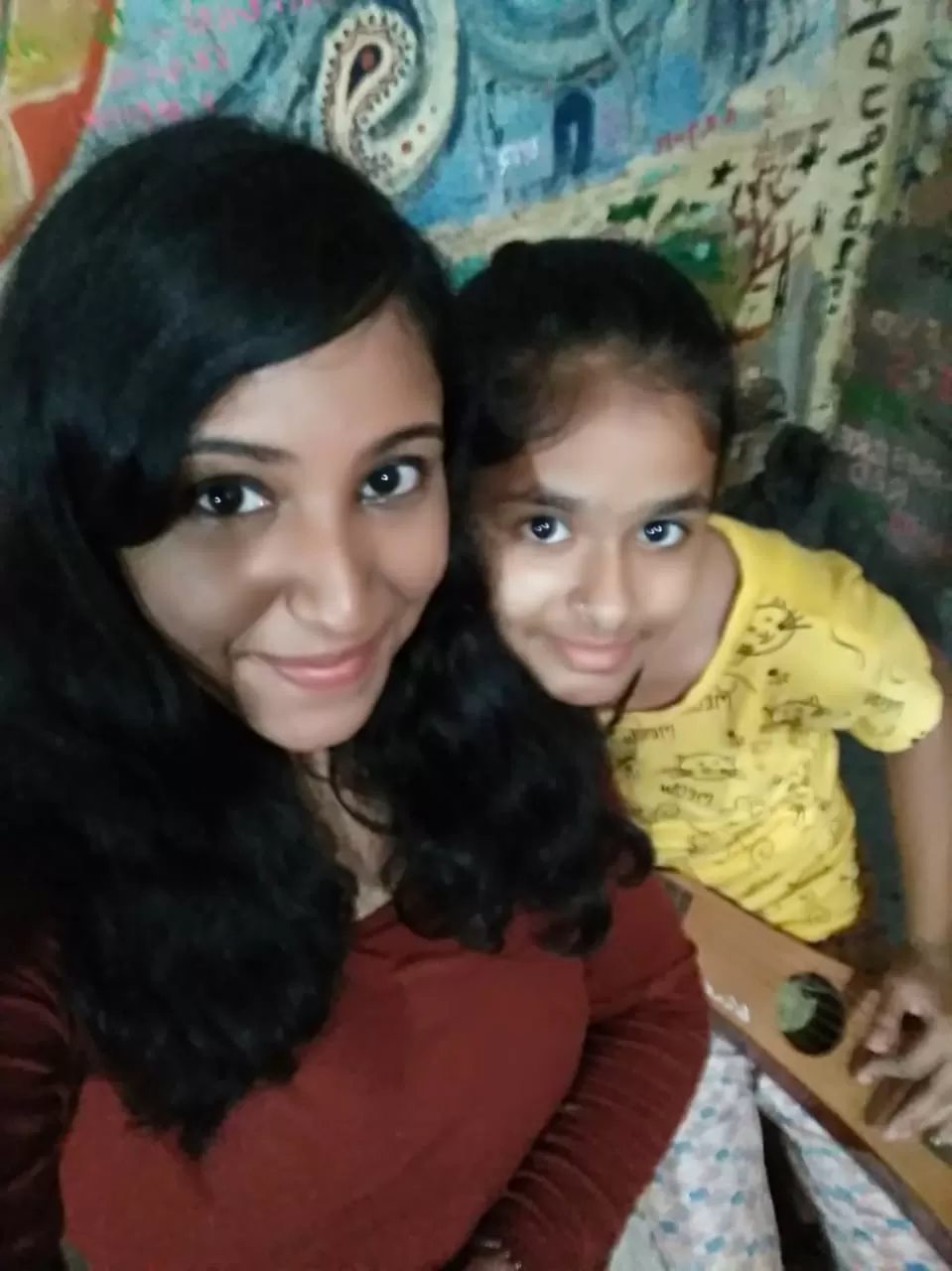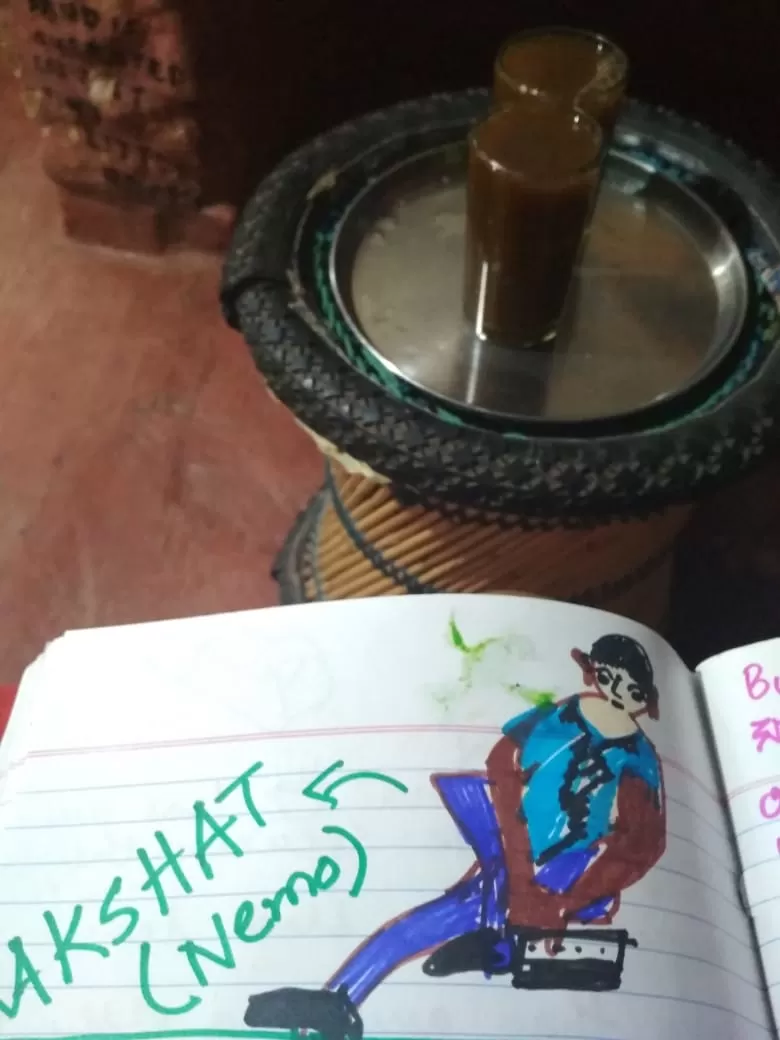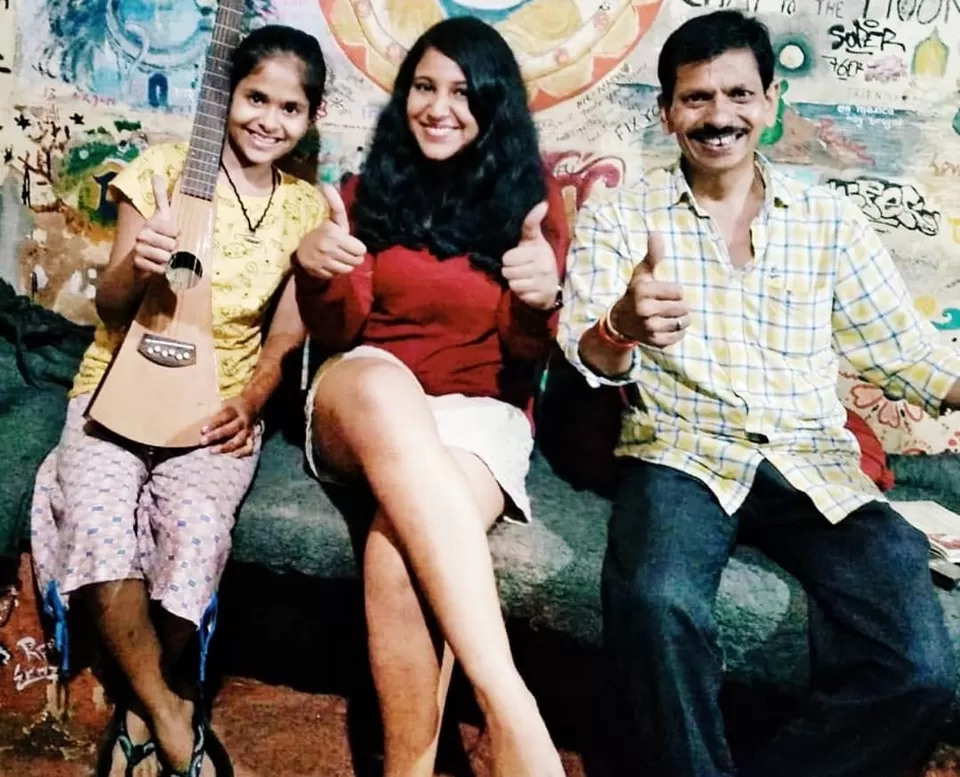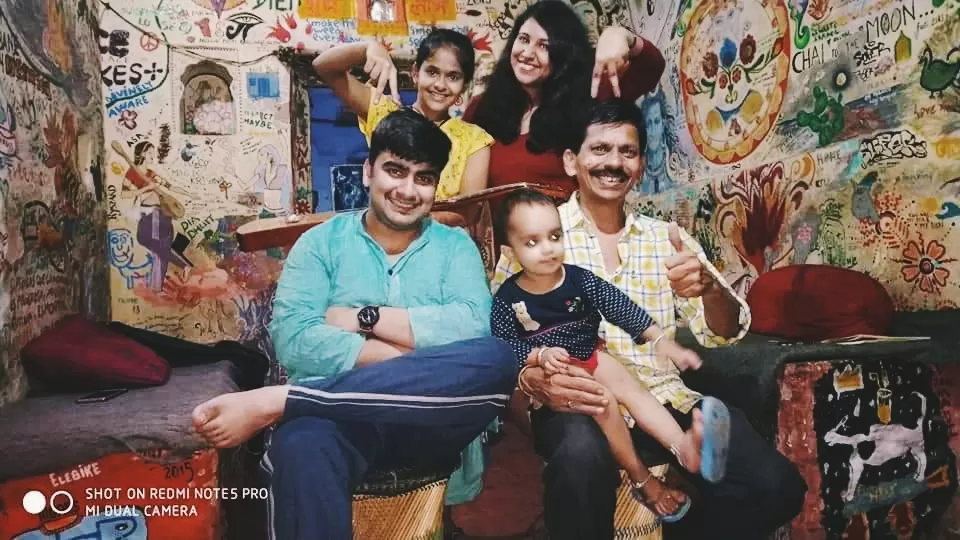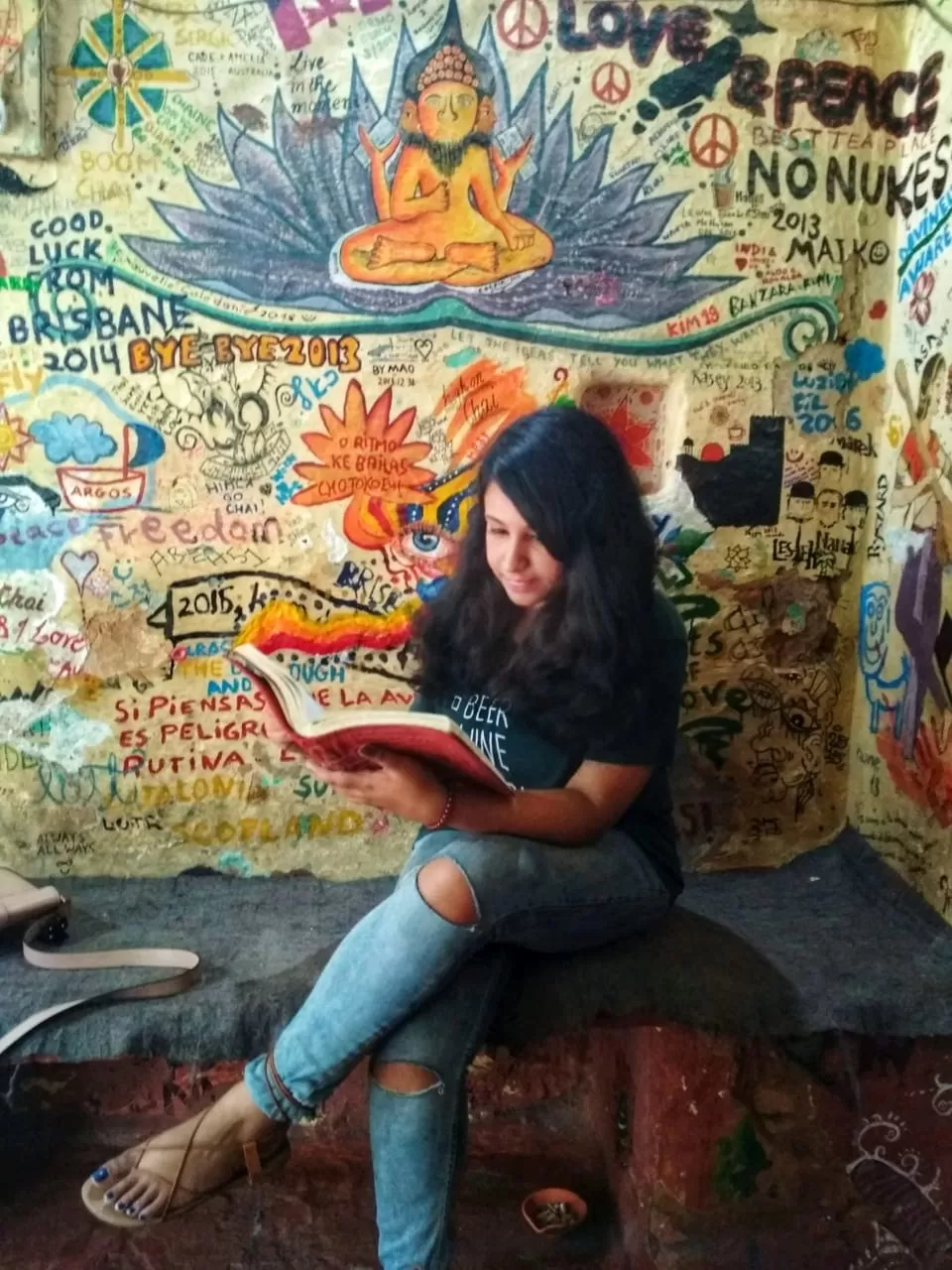 After a nice glass of 'magic' tea, and delicious daal Bati churma at Krishna Ji's house, we started walking towards Taragarh Fort. The fort dates to 1341 and is one of the most picturesque attraction of Bundi. It crowns the crest of a steep hill overlooking the town, while the Garh Palace spills picturesquely down the hillside. This palace is Bundi's – and Rajasthan's – jewel. Lieutenant Colonel James Tod, the British Political Agent and author of the authoritative Annals and Antiquities of Rajasthan, wrote that "the coup d'oeil of the castellated palace of Bundi, from whichever side you approach it, is the most striking in India."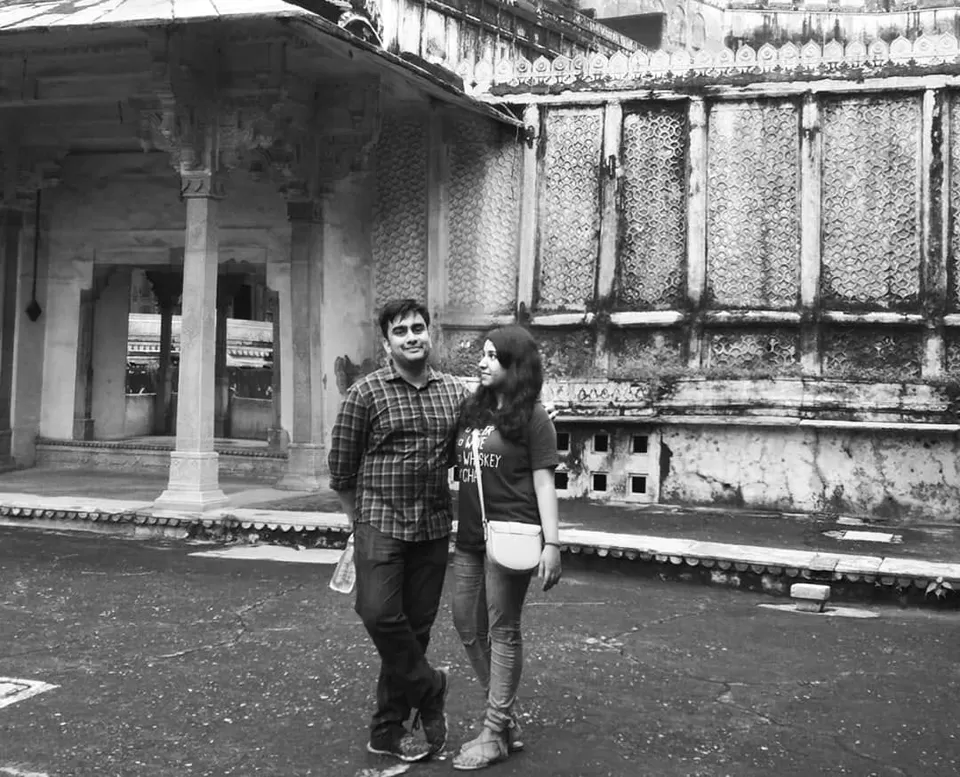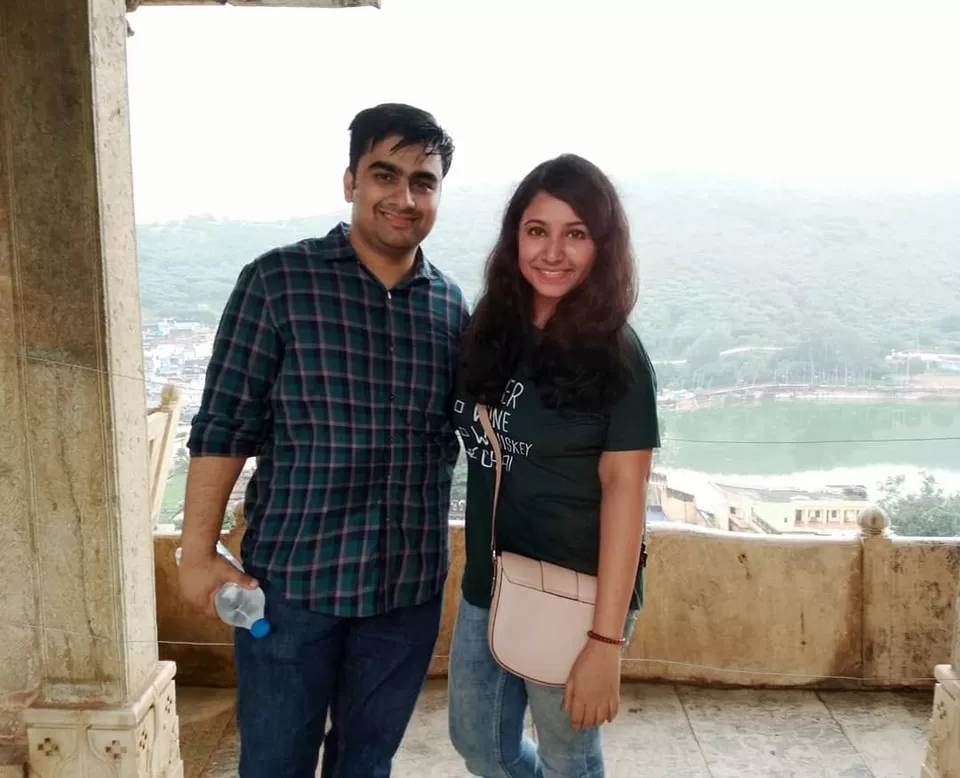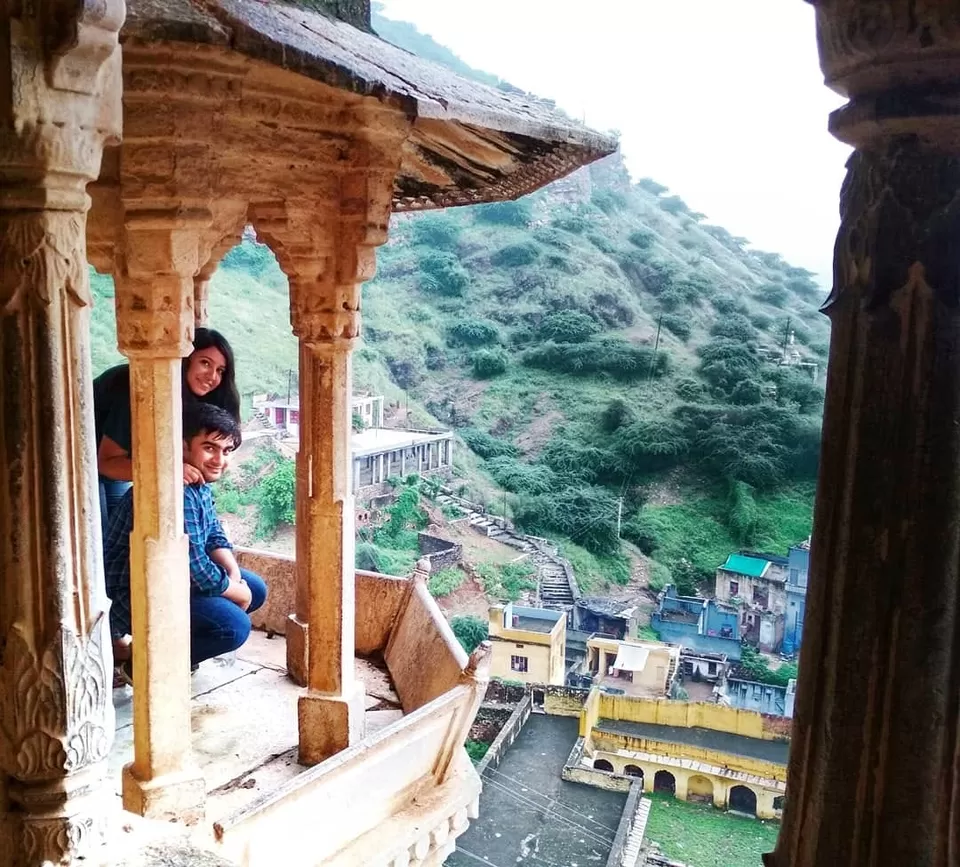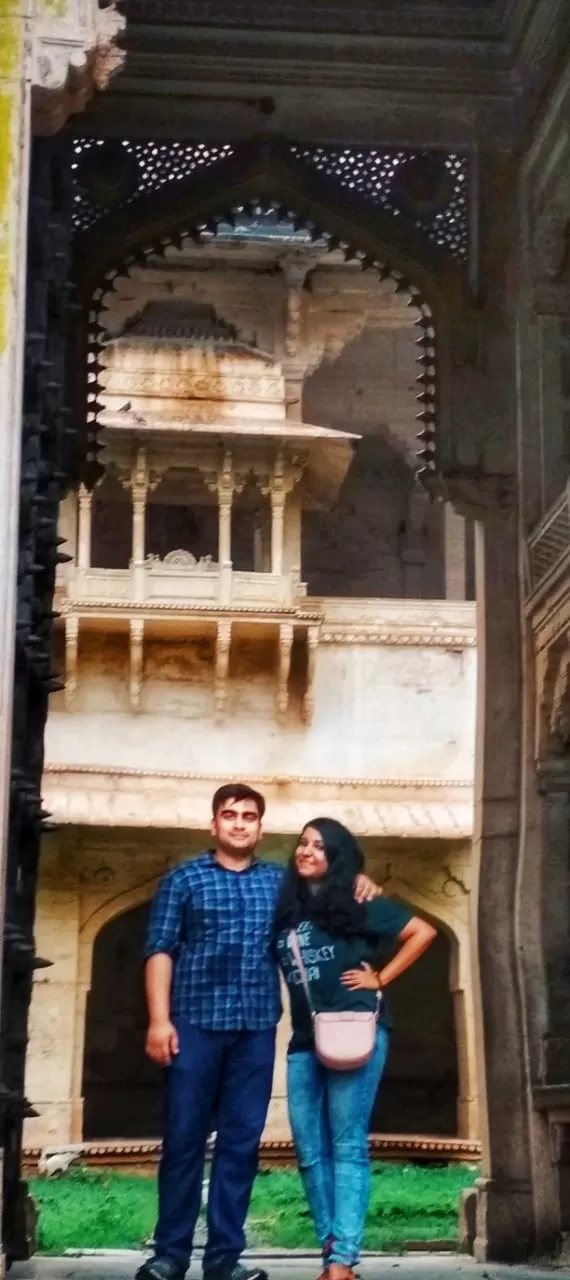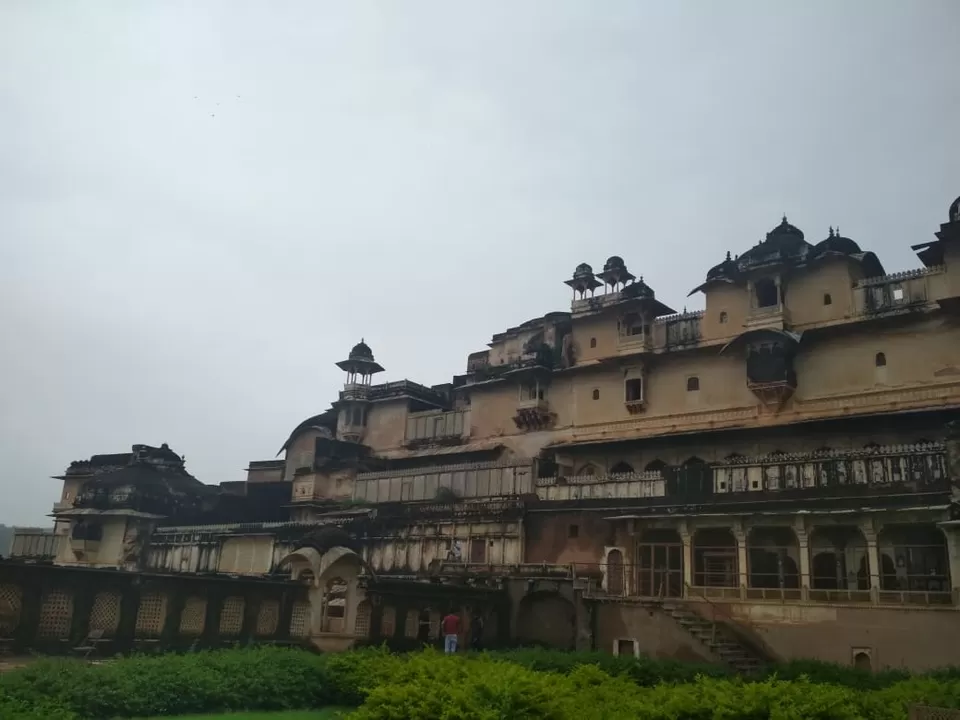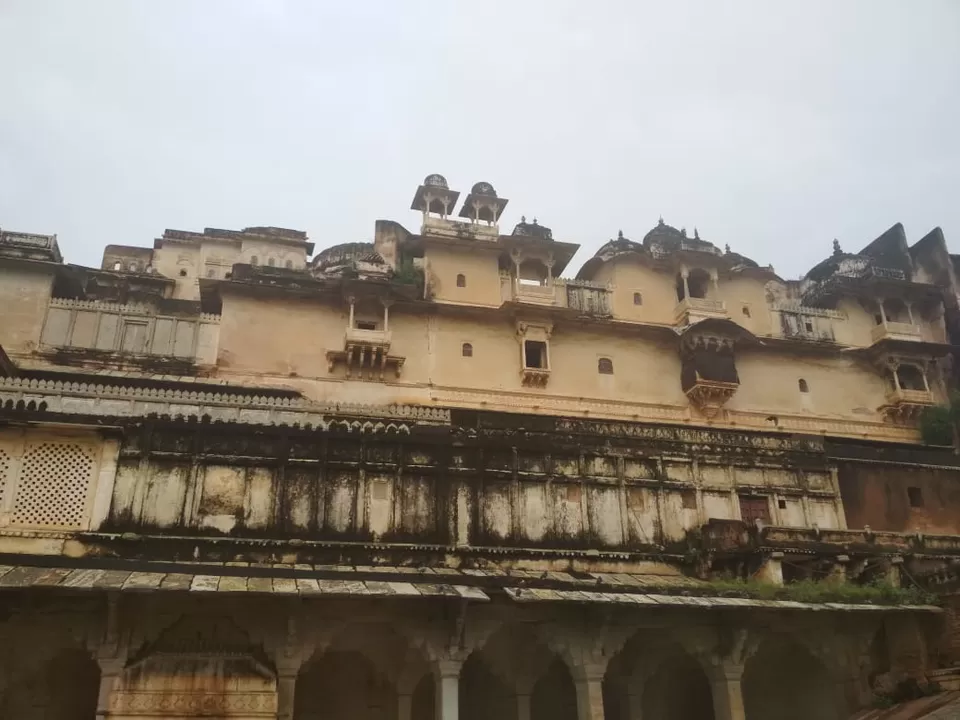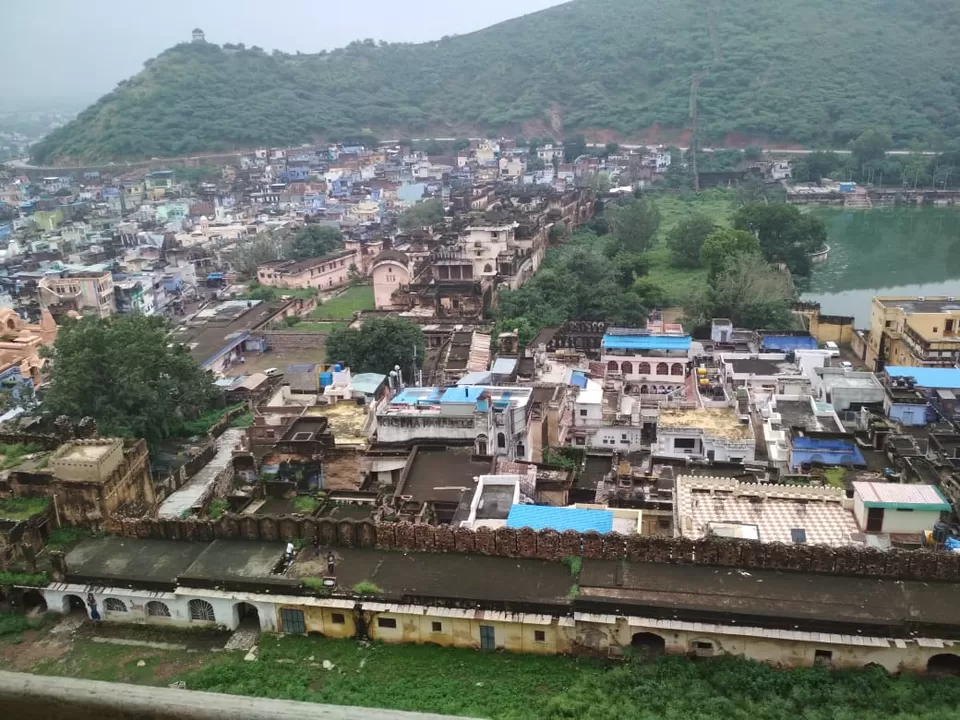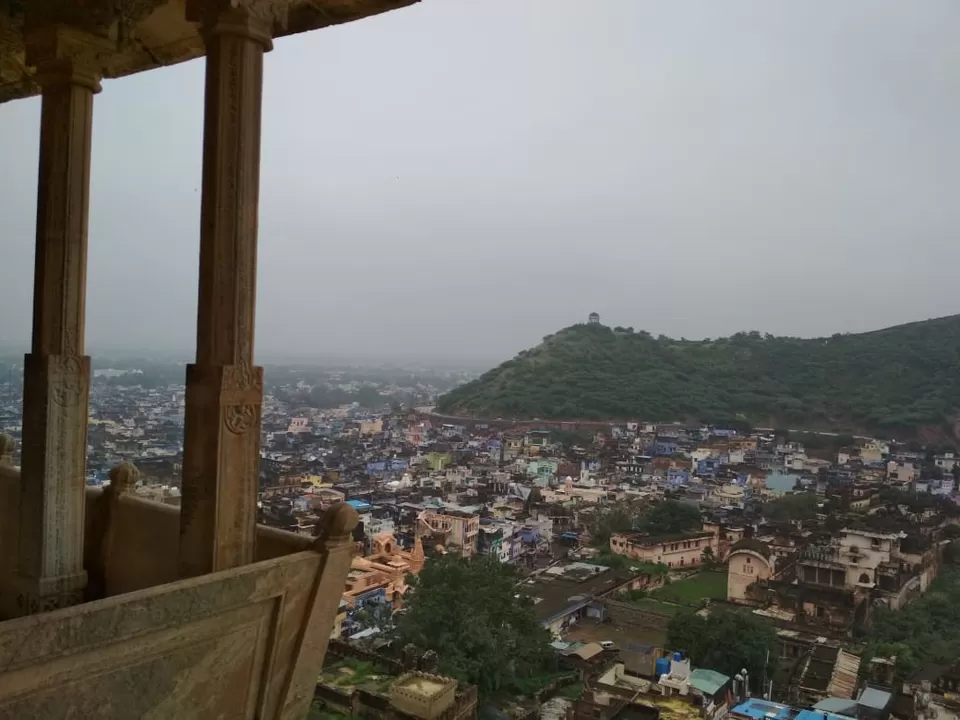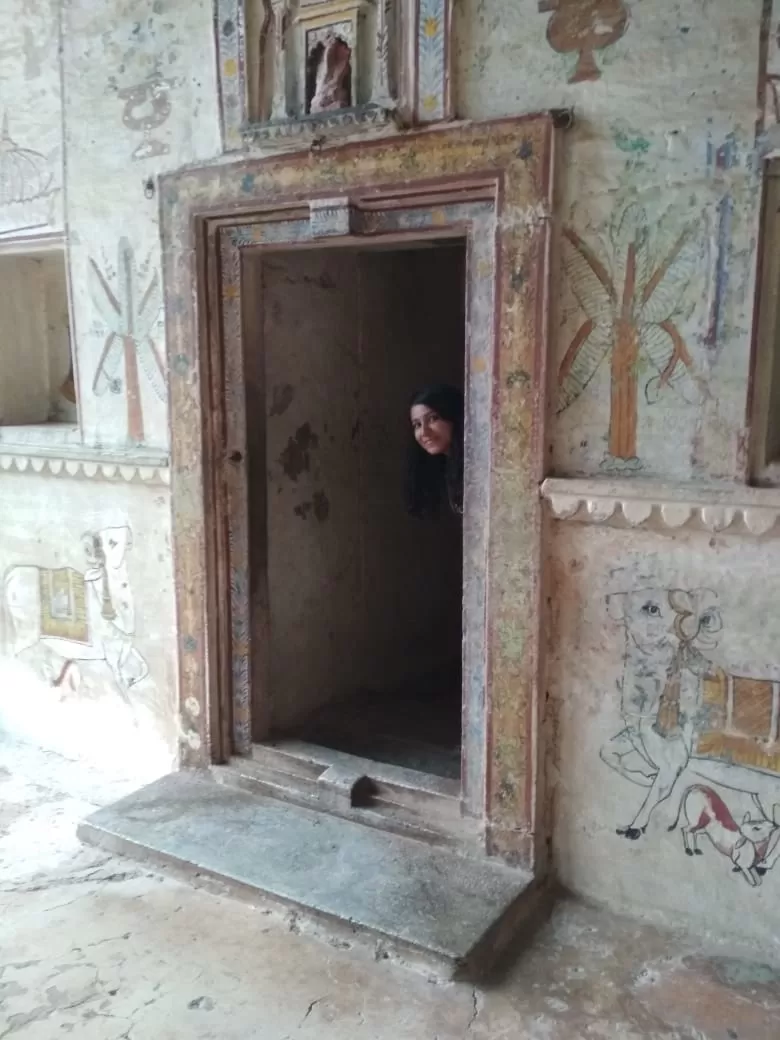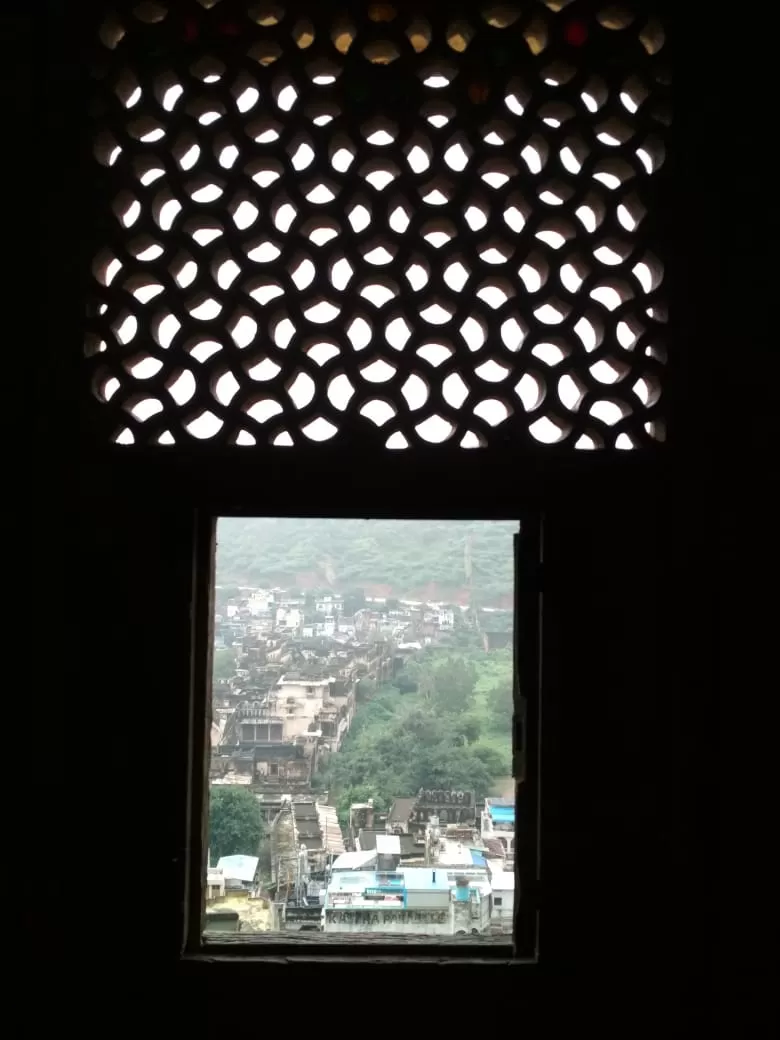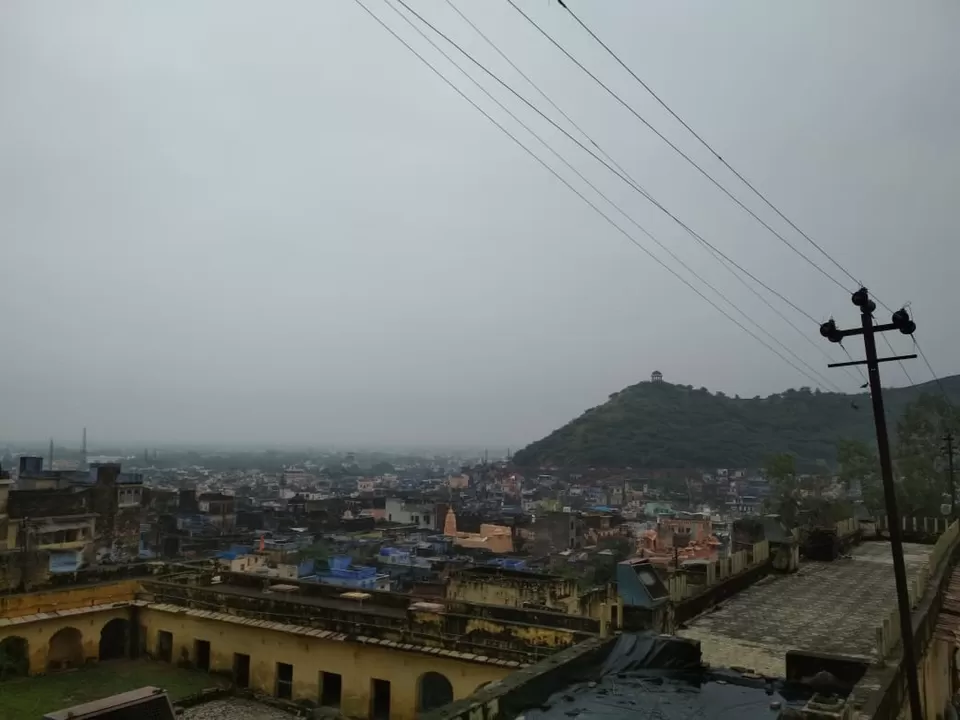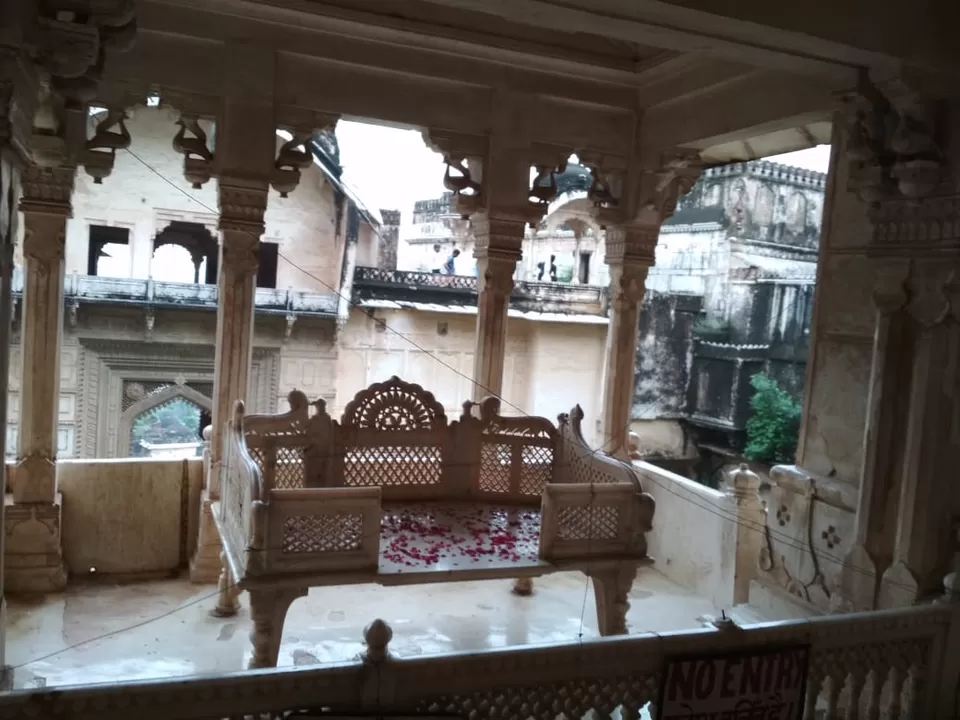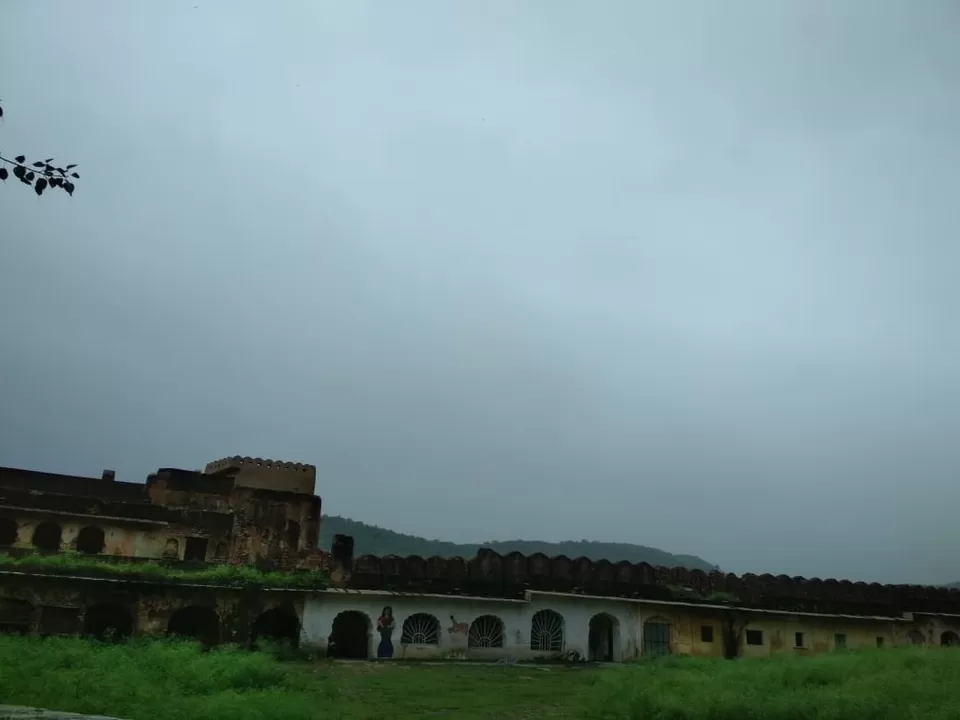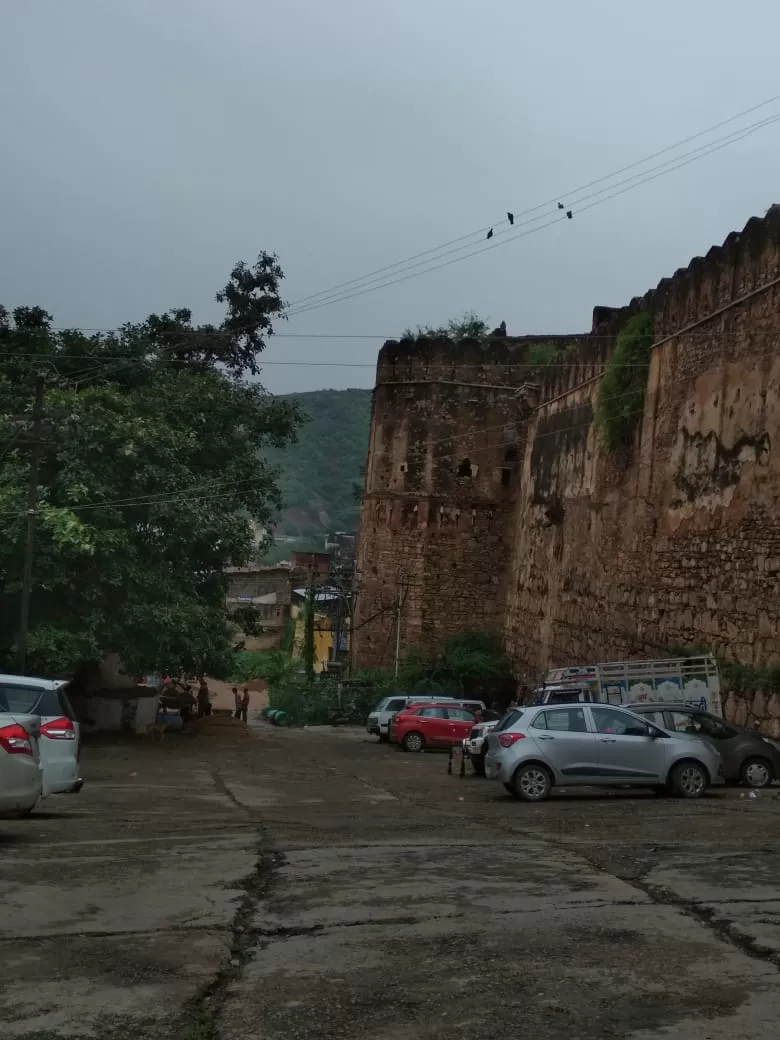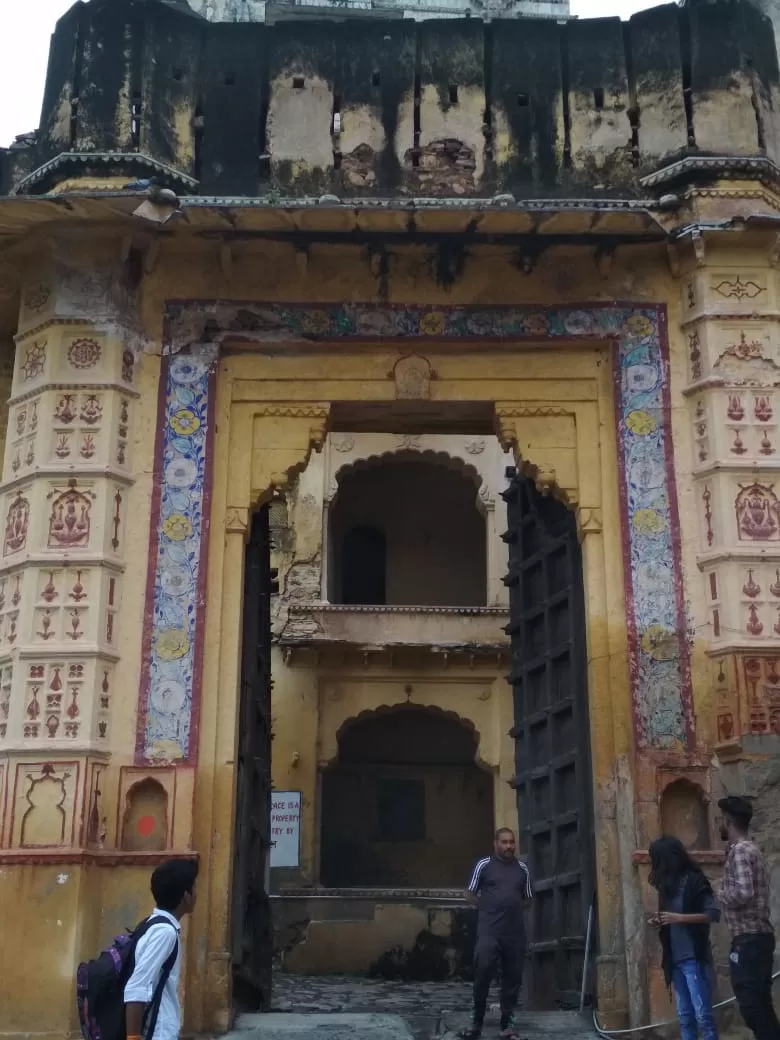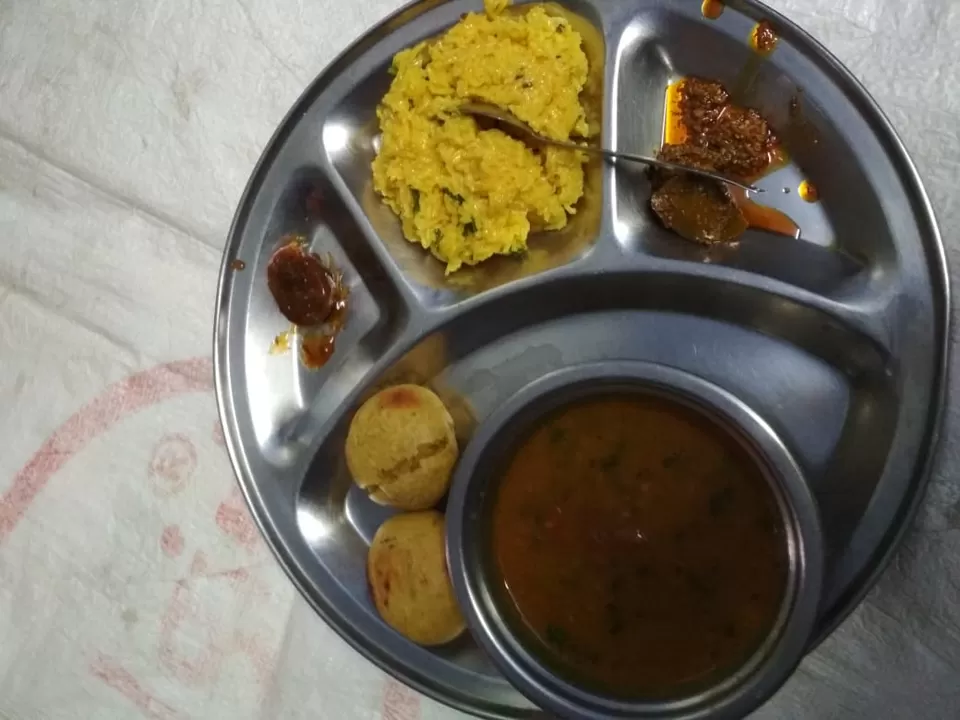 After wandering around the fort, we came down to a beautiful and tranquil cafe called the Saawan cafe situated right down the fort! One of the trippiest cafes, I've been to till date ;) Or may be, we were just tripping on Bundi in general!
It was almost evening, when we visited the very famous Teej mela that's held in Bundi every year during September! He took me to a merry-go-round and believe me or not, we relieved our childhood days! Finally the day ended with lots of exploring, wandering and lots of 'magic' (well again ;))
It was our last day in the magical town of Bundi and we planned to start our day with some delicious breakfast at Pink Panther Cafe, located just beside our hotel. The sitting arrangement, the dholak and the lovely host there already gave a kickstart to our morning. Next we planned to visit Rameshwar Mahadev waterfalls that's located nearly 1 hour from Bundi. Michael from our hotel helped us in getting an auto till the waterfall! I must say, it was one hell of a ride, as there was practically no roads till our destination, but potholes! In an hour's time we reached the placed, and oh it was worth the roller coaster ride !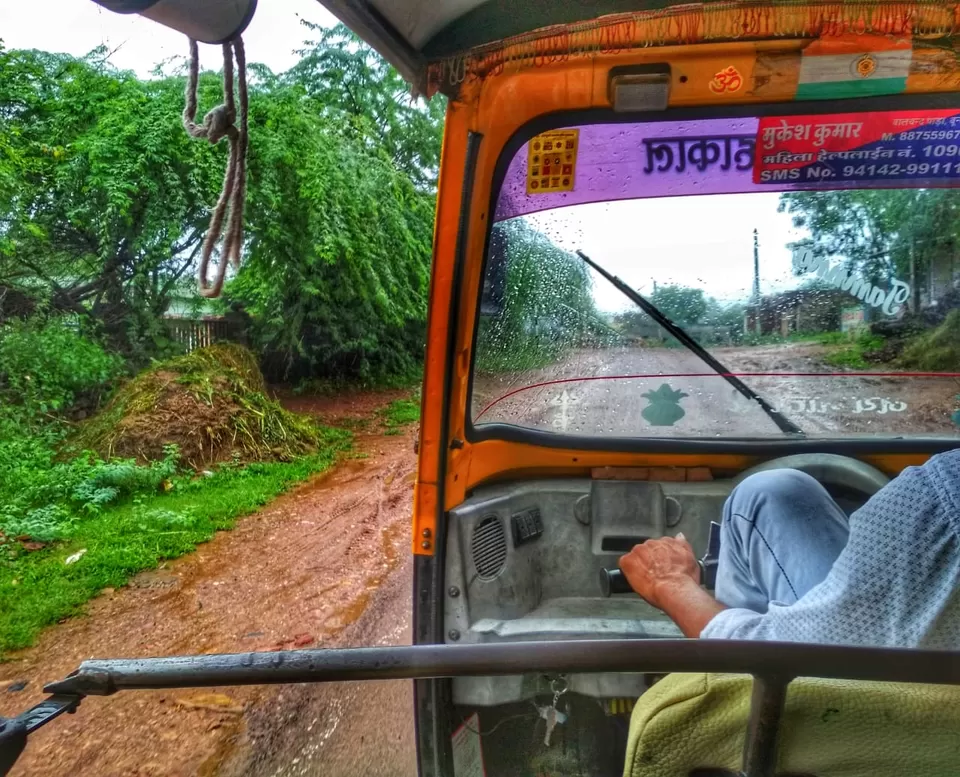 And with this, my 26th birthday trip came to end. After this wonderful escape, we came back to New Delhi with only one thought in mind, "the journey is the destination." And also, if such trips keep happening to me on my birthday, why isn't there a concept of taking birth twice in a year?