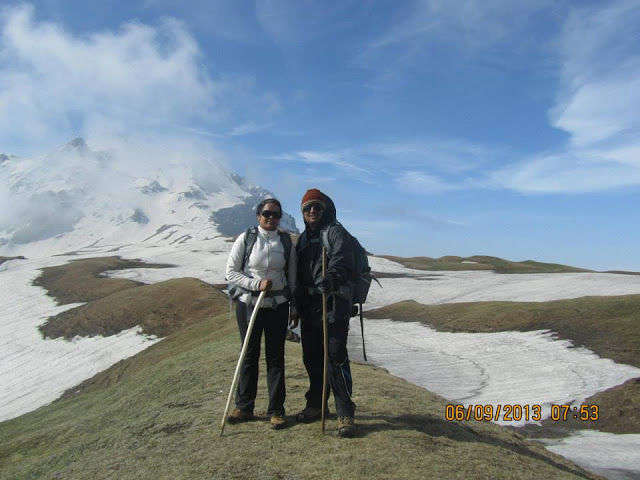 In last few days since I started blogging many of my friends and relatives were curious to know How do I manage so much of travelling. The queries ranged from how do you get leaves/time to why do you spend so much on these trips, while some do come up with awe and verdicts like next time I will definitely come with you. I like the last comment the most because it means I was able to infect someone else with the virus I have been carrying. Somehow I have a feeling that being an Indian where travelling is still growing as a passion most of my fellow travellers would have faced this question.
So it brought me to write this off-topic in order to retrospect. It felt as if words will not be enough eventually but still a moment of self-reflection was needed to actually come up with an answer to this. I know for sure though that no matter how good or bad I put the reasoning behind this, I guess it will come down to every individual liking of the topic. Think of it like the first bite of a Rayalseema spicy chicken dish you are trying, it might be good or bad in mouth based upon how do you like your food spicy or plain. Hmm, not a great opening statement but what more can you expect from a foodie.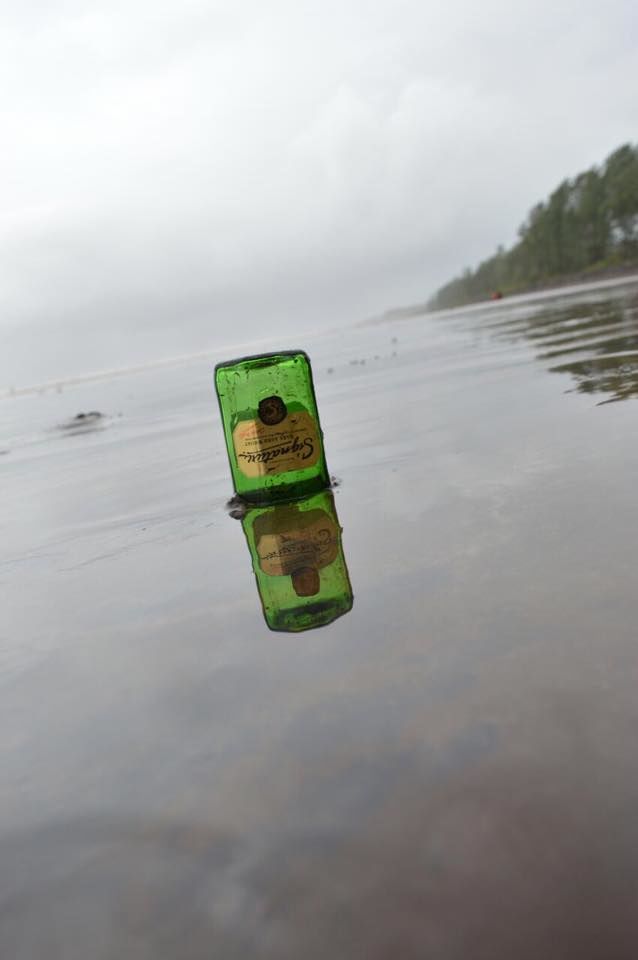 Enough of beating around the bush so yeah first of all yes travelling is like any other hobby or likes one has. Now how do you answer the question why you like the blue dressed girl(Oops you like the lady in the Red, next time Naughty Boy) that you see in the office cafeteria, or why do you always wear a black shirt(For me to look slimmer, eh anyone fatty here??) on outings. There is no well-ordered logic to it except the fact that it makes you happy.
I have read some articles suggesting we all have an aura or actual magnetic fields unique to each individual and we instantly like someone if the two aura' or fields have an affinity to each other. Umm ok, Mr scientist you lost my magnetic connection here. I don't think things are so complicated always, I believe we like someone simply by the personality we ourself are which is shaped by people around us, our own likes and dislikes that have embedded inside us since childhood, in short, all small things that actually makes me ME an individual unique enough to be thought of and created by the GOD.
This "ME" is a masterpiece created based on how I see the world around me and I guess we can extend this analogy to say that it's something inside me that connects with travel. OK, so movie Flashback moment.. some 20 years back in time I suppose. Once there was a boy, a lazy one according to my Mom:). He was generally busy with his own world thinking, dreaming and off course lazying around. It was then that my dad told me about a magic event called LTA.
For ignorants like me, it means Leave Travel Allowance, a government initiative in most of the public sector to encourage people to get a paid holiday(Conveyance ONLY). IT Engineers...yes you reading this blog in some AC cubicles away from the prying eyes of your BOSS... losers you don't get anything free its part of your CTC. I actually looked through my offer letter to get the detail of LTA for us.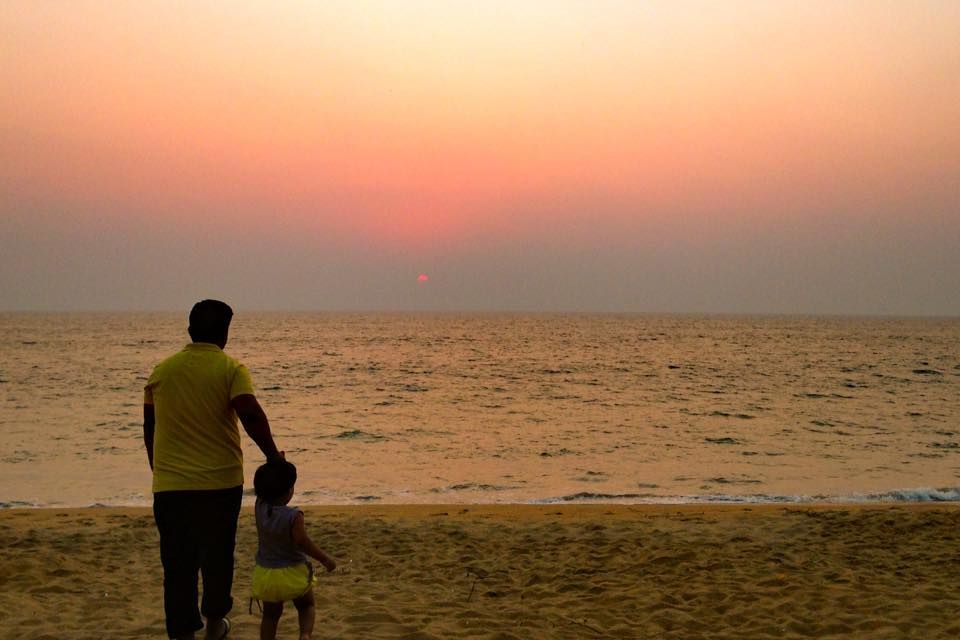 So well I remember Dad with his limited Leave Travel Plan amount in SBI always made sure to go out somewhere. It was an event which both I and my sister waited for. Those days we had a shoestring budget and still, dad never let it affect our travels. It was like pulling out genie of the bottle and somehow year after year we explored all corners of India from Jaipur in the north to the south extreme of Rameshwaram.
From Gujarat to Orissa he always pulled out some trick to get us going in every few years using LTA facility of the Bank. The travel even though was restricted to trains it used to be an awesome vacation for us. I think as Kid we are more excited to see new places and new things because we see them as they are without any prejudice.
And then the usual rat race begin first with getting into a good engineering college and then in a reputed IT company. Well, I can't say it was bad as due to client assignments across different regions of the world I was really getting into the groves. But those were nervous time and travelling only meant exploring places already on some travel map of a tourism company.
Then the next phase of life hit and I was grounded by my parents as they felt it's a good time for me to settle down. This meant in hindsight no out of the country assignments. Finally, I got hitched and voila I still remember making my first outing plan with her, well, to say the least, it was not a great plan and my wife in not so uncertain words made sure I got the message ☺☺ But that was a good sign as that told me she loves travelling.
Had she got the chance she would have explored the world by now. There was a big break from all the travels when my Kid came. But once she grew up a bit we thought of taking our chances with her being our travelling mate. And well it turned out she changed our perspective of travel forever. We became cautious yet adventurous, enthusiasts yet calm. Our plans started becoming more and more customized and we started following our own path across some chartered some uncharted points on the Travel Map. if you have any doubt I can show you my Google history ☺☺☺????
During last few years I have come to understand a very basic fact about us Human, as we grow up we create filters for every aspect of our life path. #NOFILTER isn't only applicable for those awesome camera clicks but for us as humans as well. If Only we could let go of our inhibitions and our prejudices we will not crave for anything ever again. The world without filters will be bliss just like it is for a kid for whom every new day brings new cheers.
Oh I, miss those days especially when I see my kid growing up with similar innocence in her eyes in simple things like standing on a beach and feeling the sea wave frolicking with her feet for the first time, the purity of her laughter was inviting for me to be like her devoid of all the stress, all the maliciousness that I have gathered while growing up.
I think that echo of laughter and the music that you can listen once you travel to new destinations could not be felt at home in all your comforts. Once you travel you start developing the heartfelt connection with mother earth and that my dear friends is what makes me go on and on even when it means to cut corners in my expenses, or maybe spending time instead of money to find out that one deal that will make me save enough for the next one to come.
Oh Yeah, Next One will always be there once you have tasted the exhilaration. It's Purely ecstatic yet so divine!!!
To End it I will quote " If only travelling was free you would never see me again" but then where is the fun in that, Cheers!!!
This post was originally published on Winding Roads And Never Ending Tales.