The alluring Aravalli hills notwithstanding the serene atmosphere,the heavenly sight of waves in the lakes illuminated by the sunrays and boating in the famous Lake Pichola, Jagmandir palace in the centre like an island are some of the perks of visiting Udaipur.
Udaipur,the white City was ethereal as one could feel a sense of peace and calmness as it was comparatively less crowded unlike Jaipur and there was a sense of allure and mystery combined with a rustic charm which captivated me!
The City Palace is a cynosure to one's eye and it boosts of the classy artistic doors of the yester years and the jharokas which are a photographer s backdrop.
I was mesmerised by the Lake Fateh Sagar and we went for boating which was a pleasant experience.
Sahelion ki bhaari was yet another garden with fountains,lush greenery and was the kings favourite garden.
Bhagaron ki Haveli a spectacular show highlighting the Rajasthani culture which welcomes you with a soulstirring song "Padharoo hamari desh" which brought tears to my eyes.
The dancers were professional with amazing screen presence, enthralled us with their moves,precision and balancing act.
The puppet show was indeed the cherry on the cake with Anarkali,the streaming hot puppet showing off her dance moves. We saw the Gangaur ghat which was illuminated in the night looking very eye catching and it was a mesmerizing sight.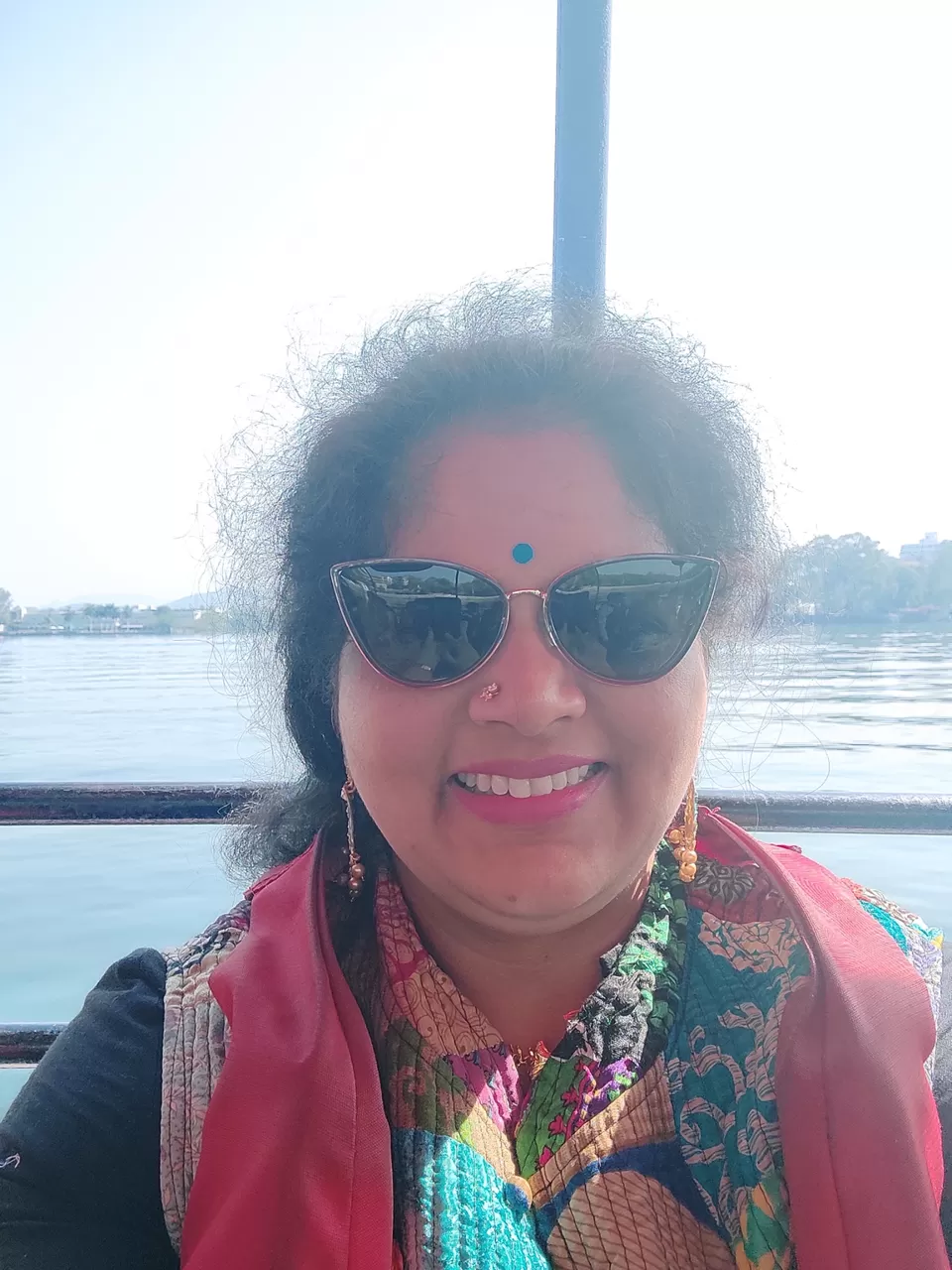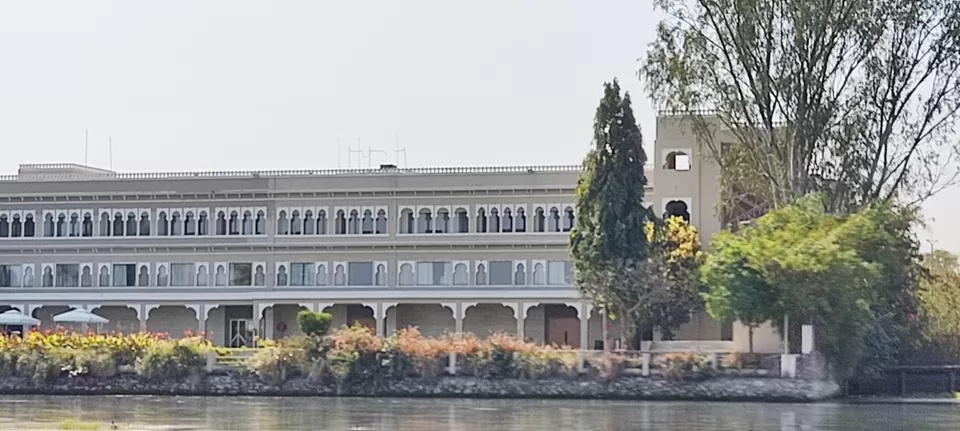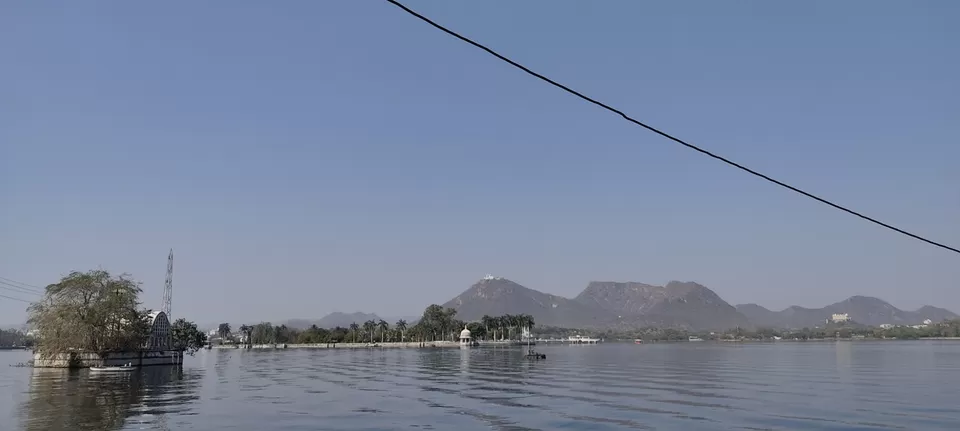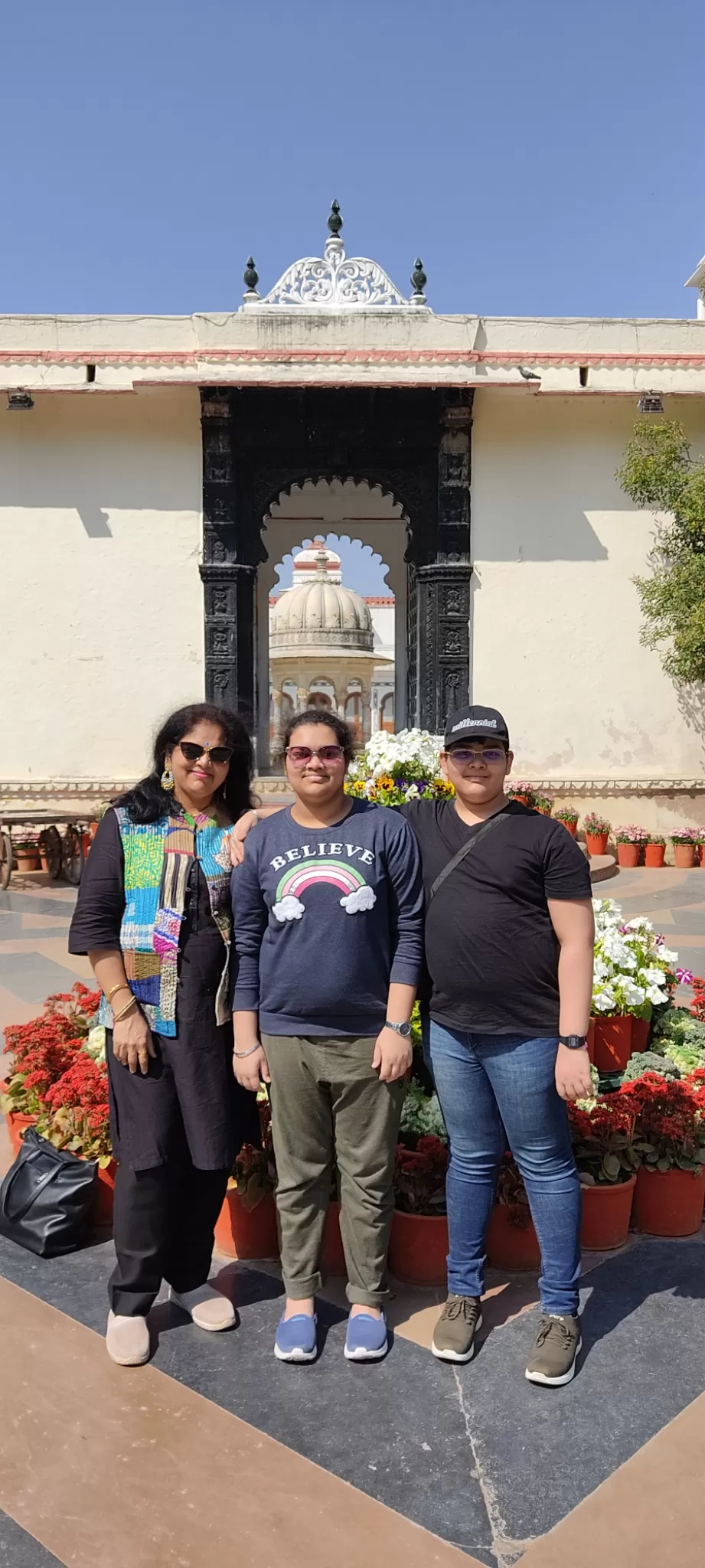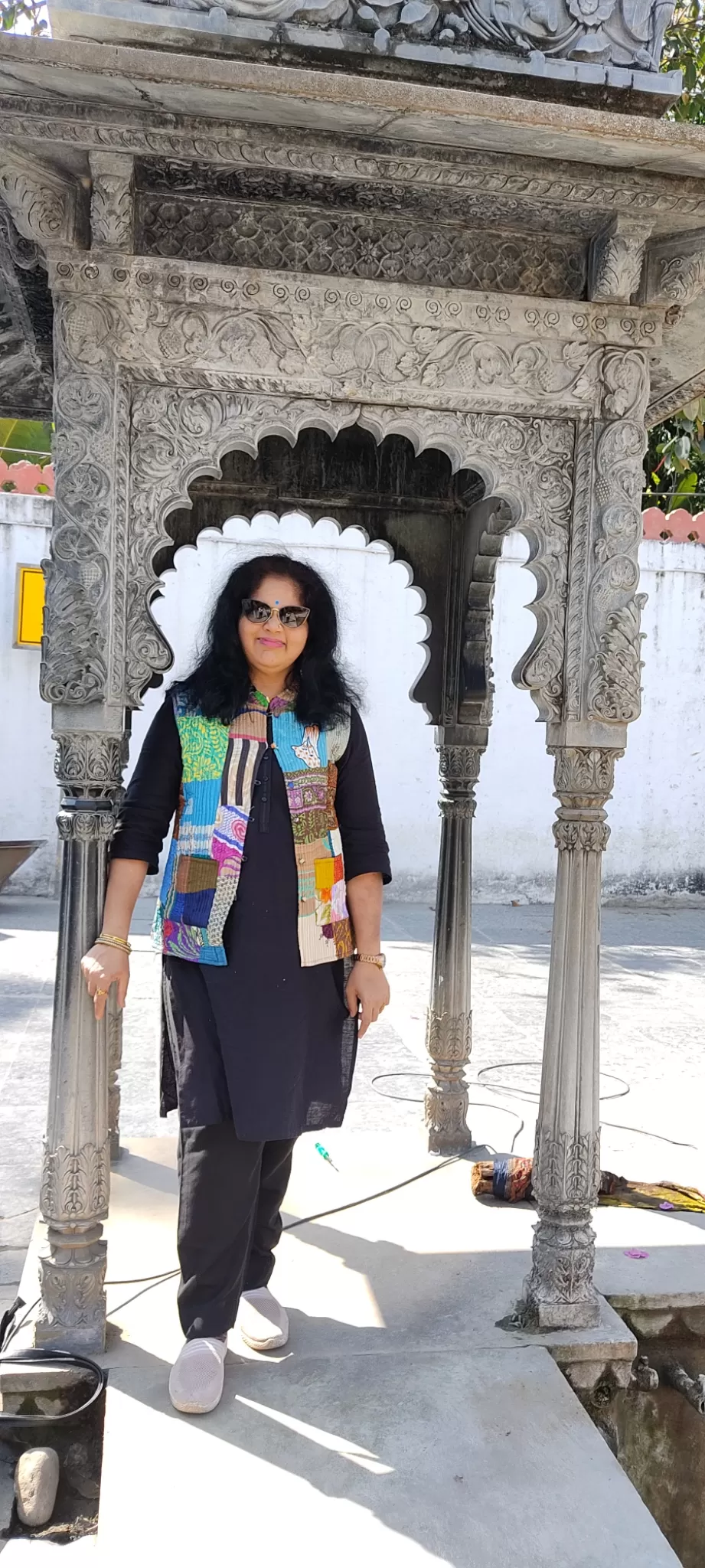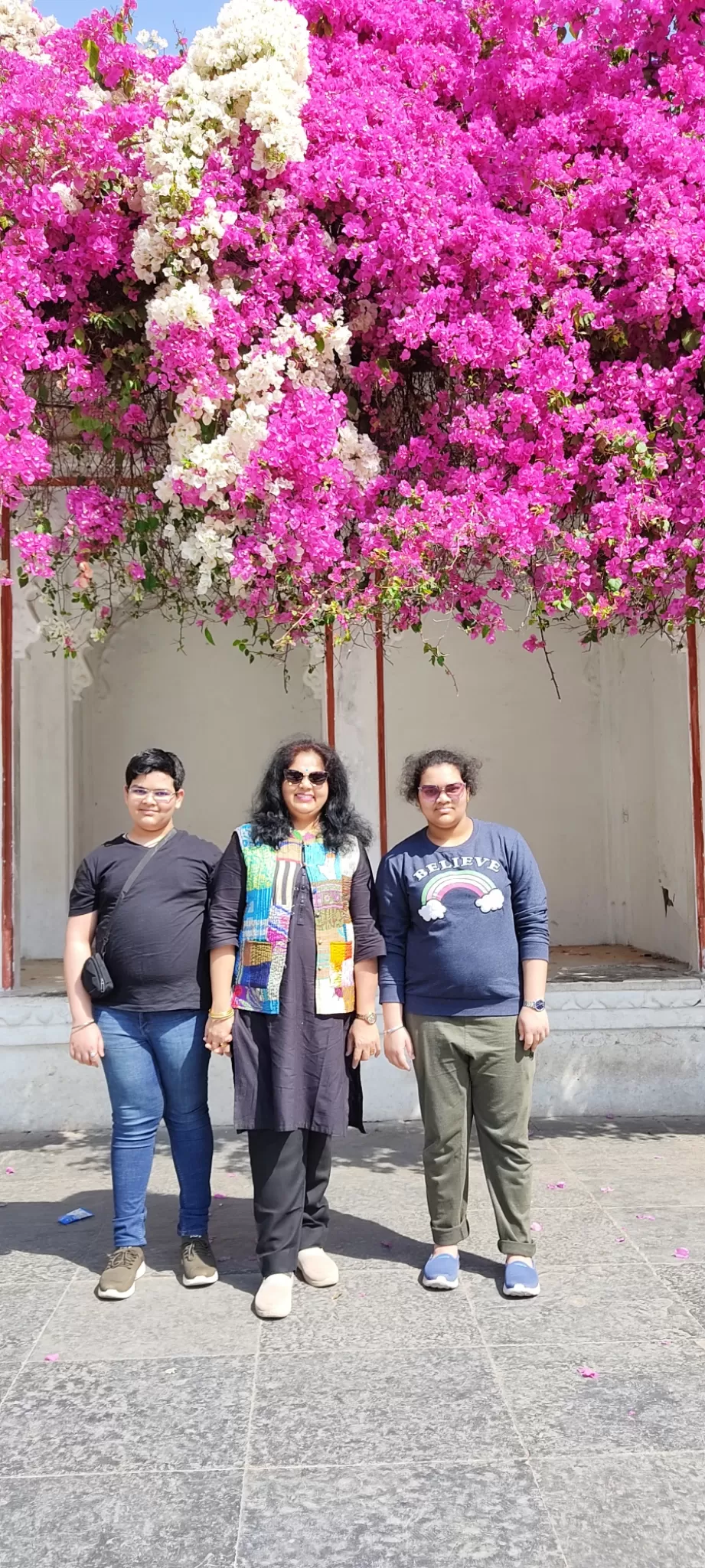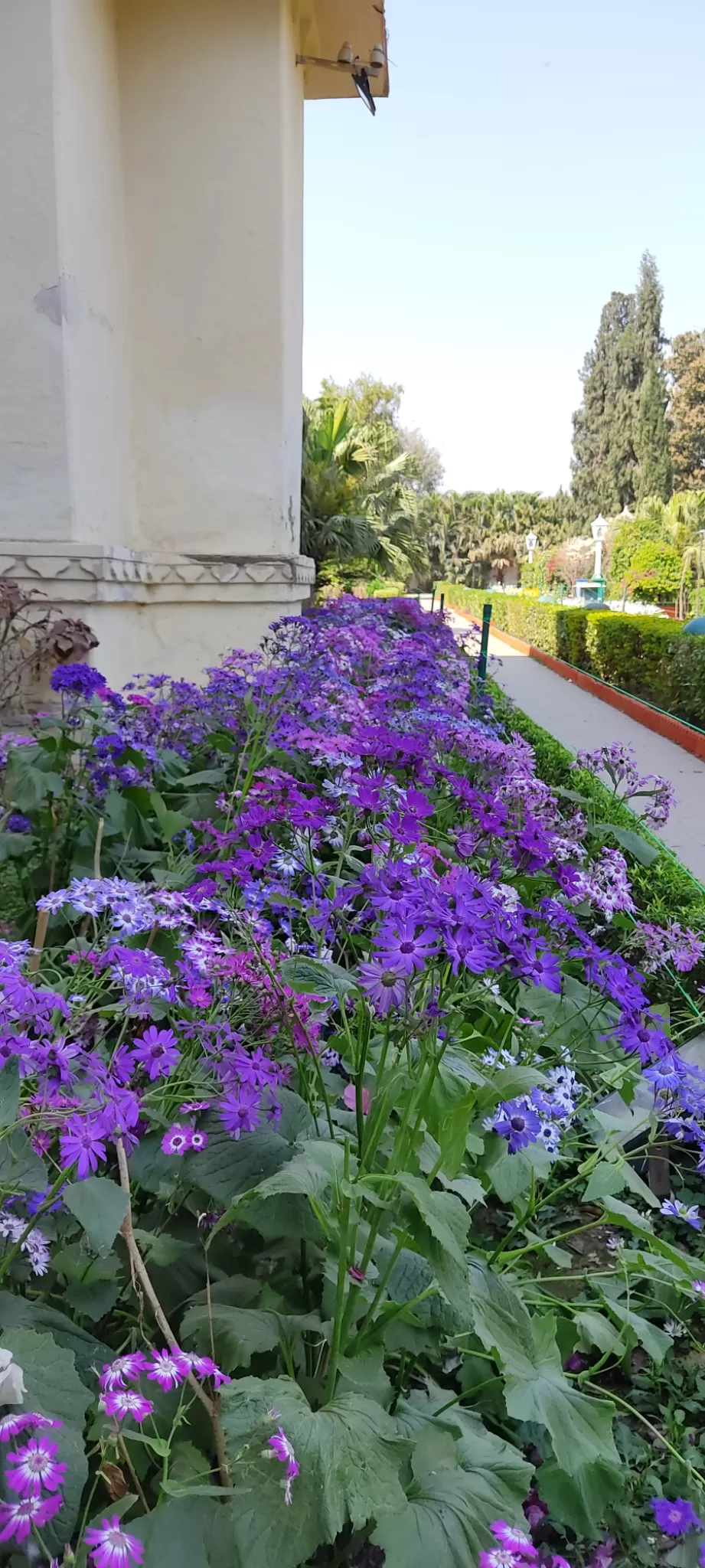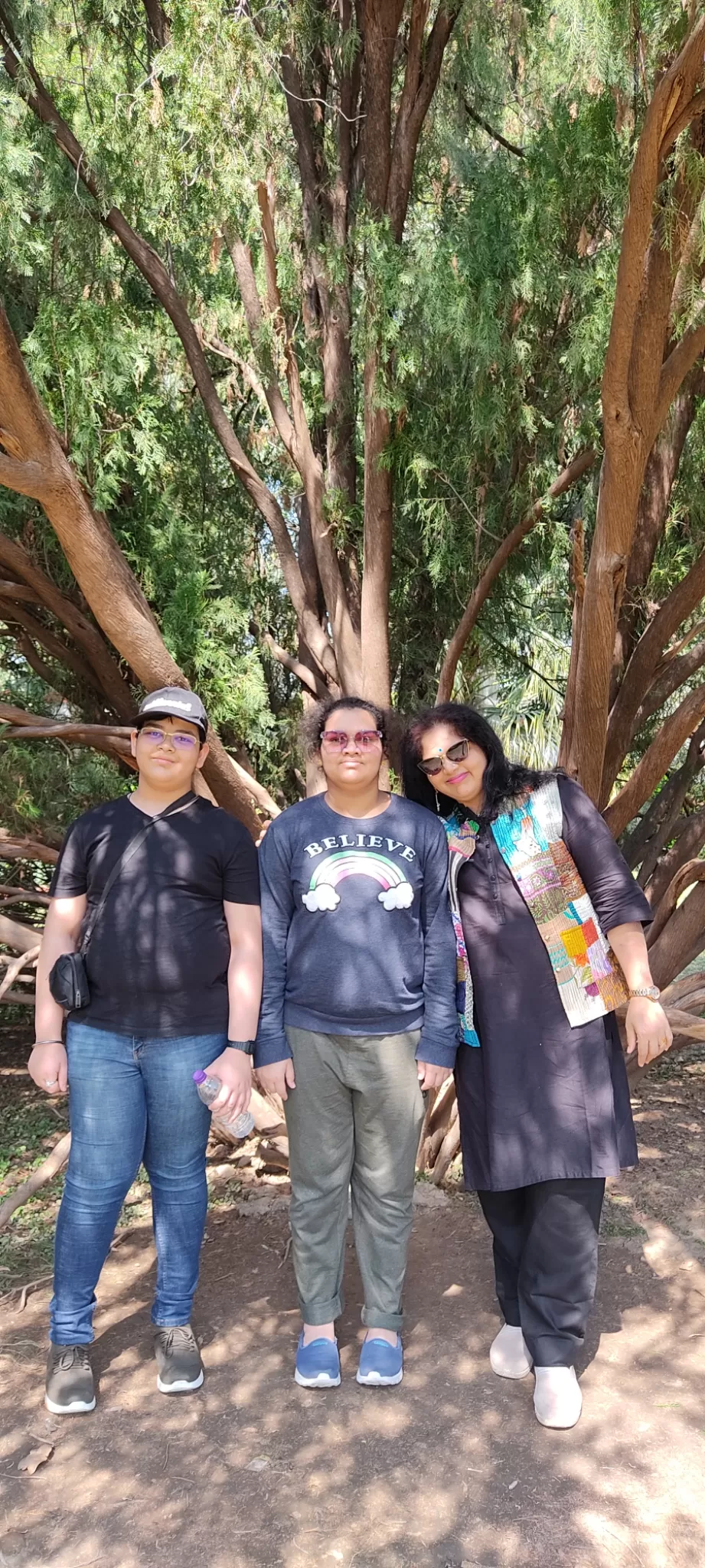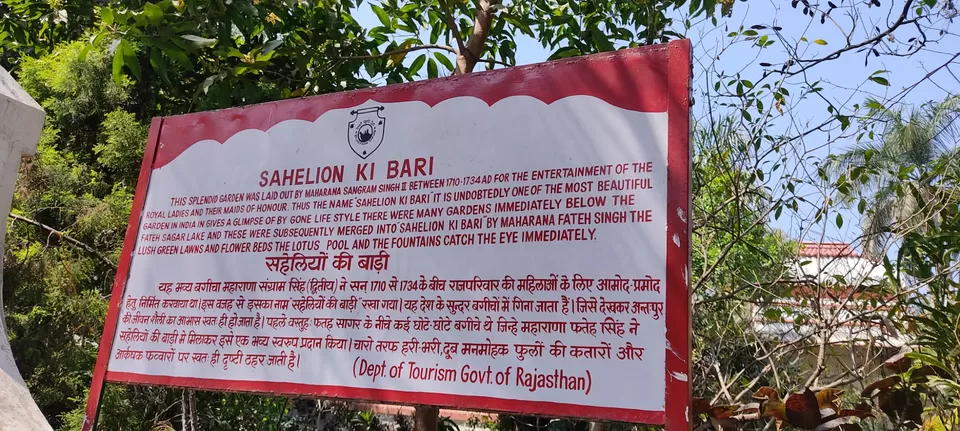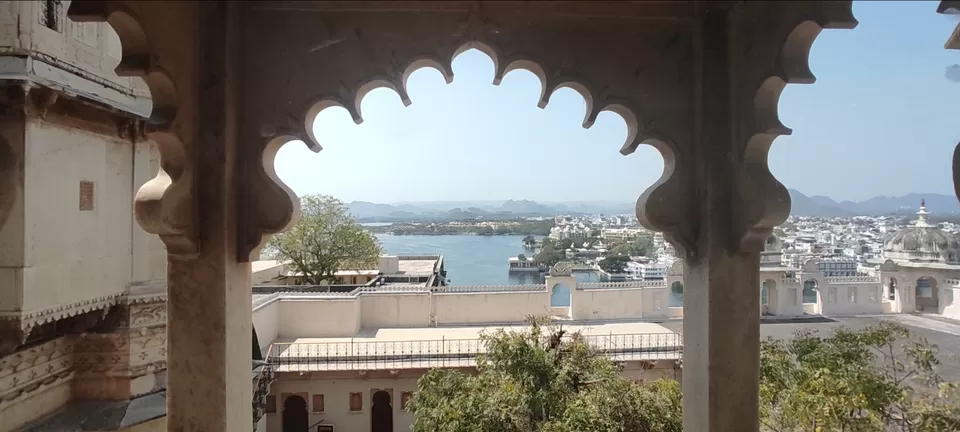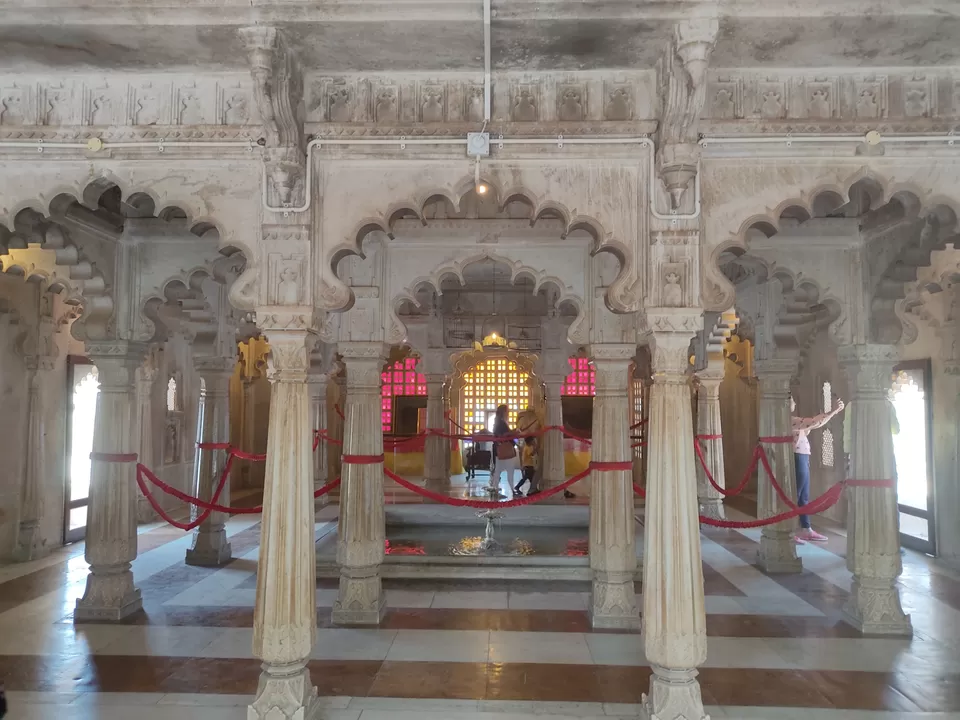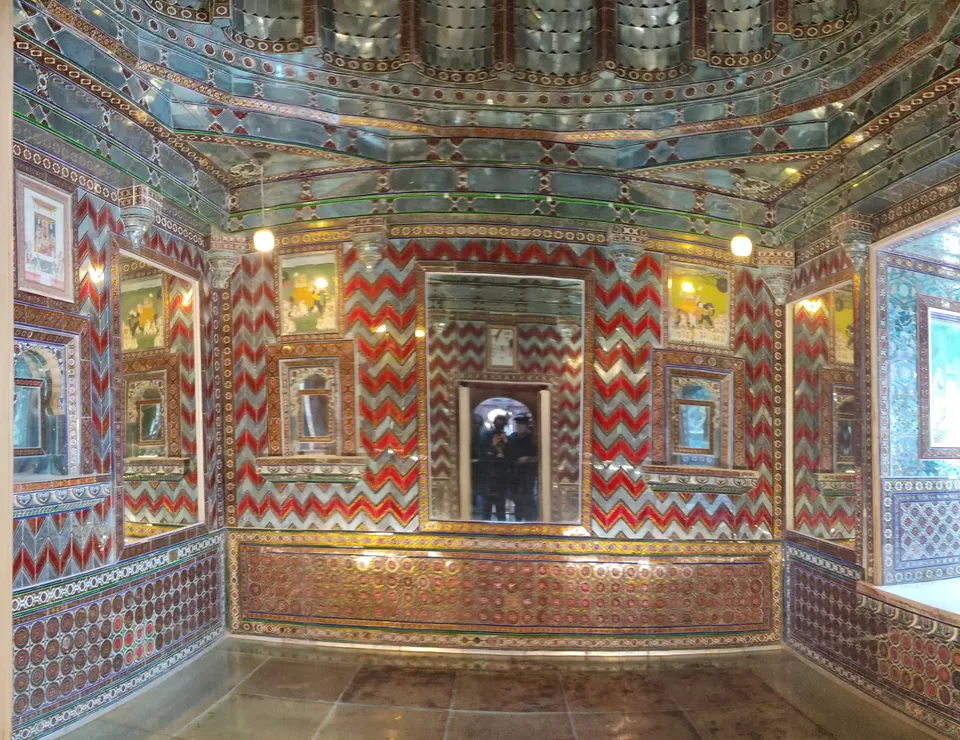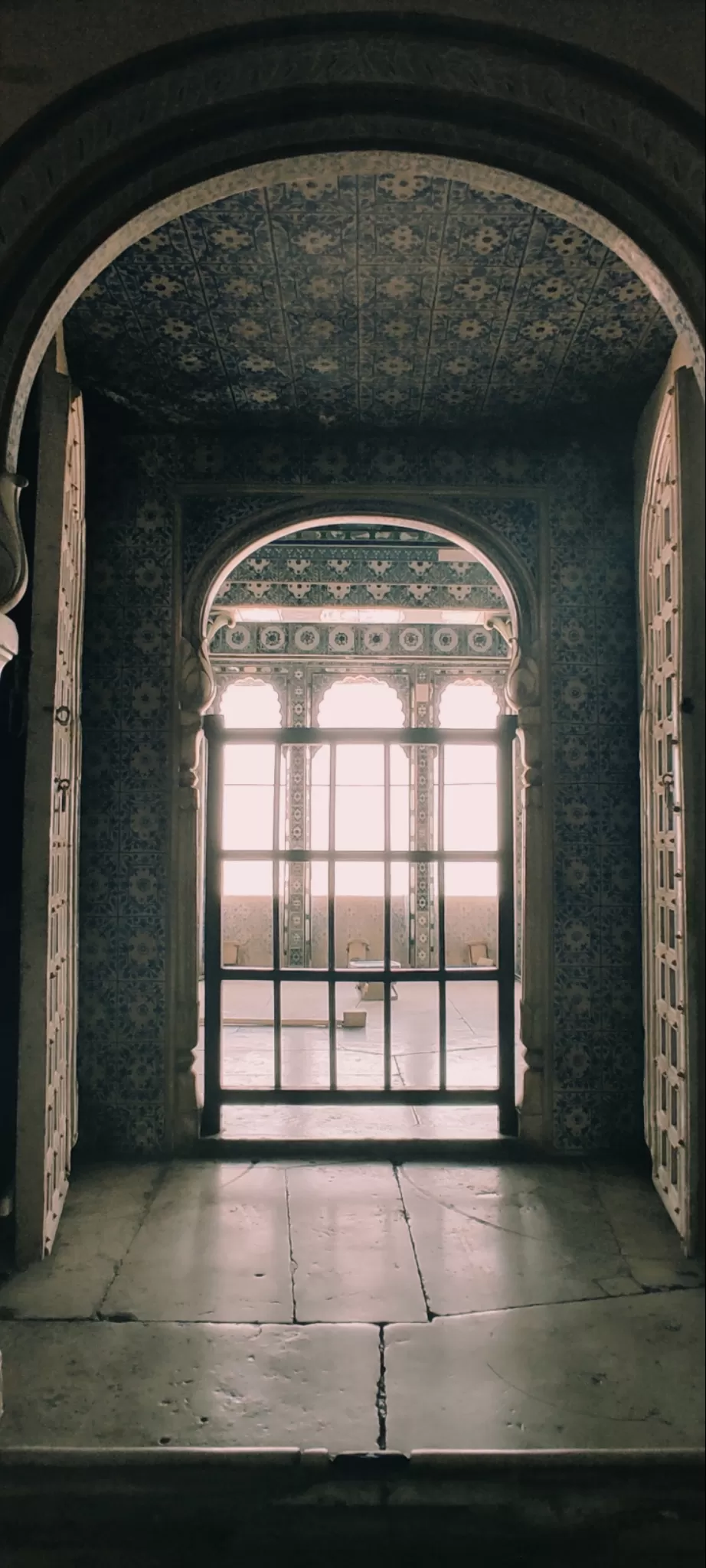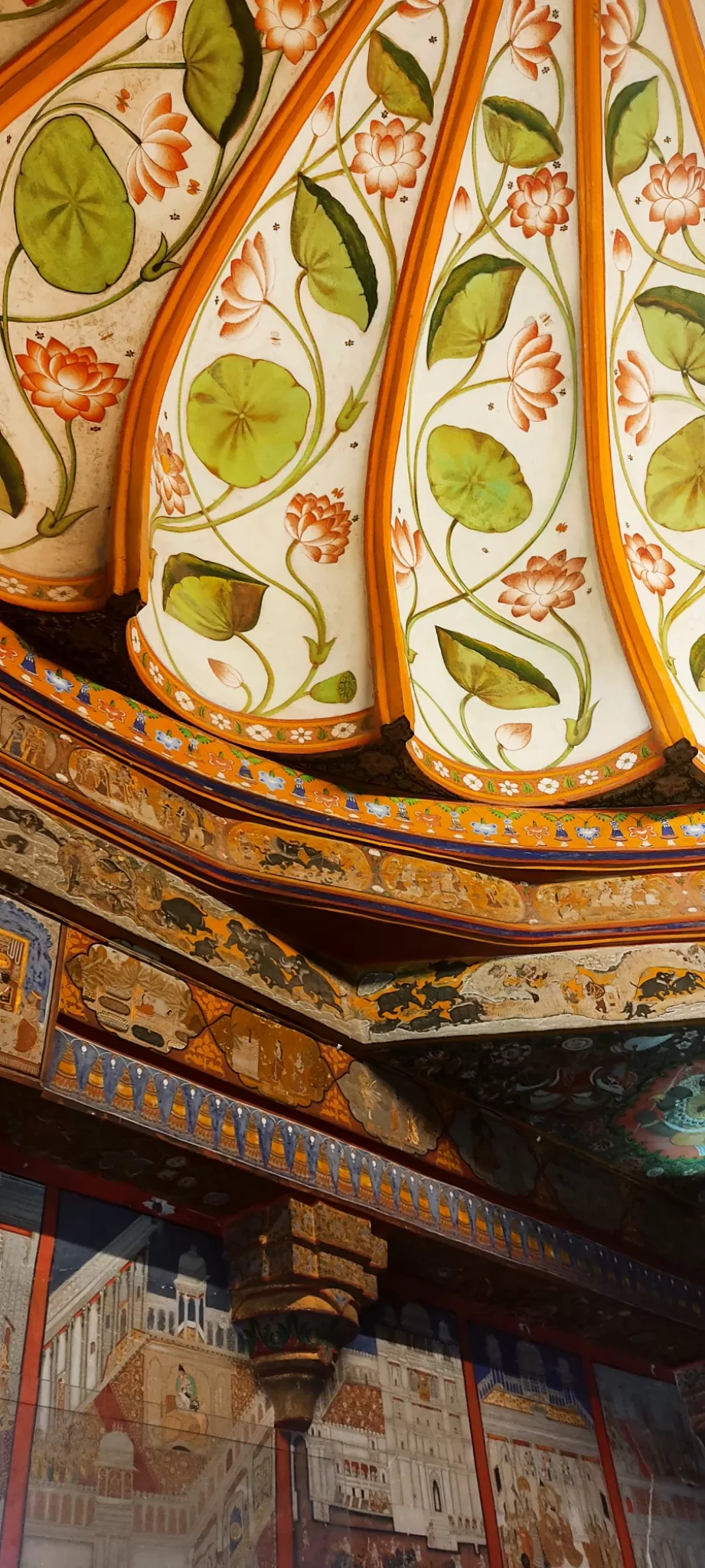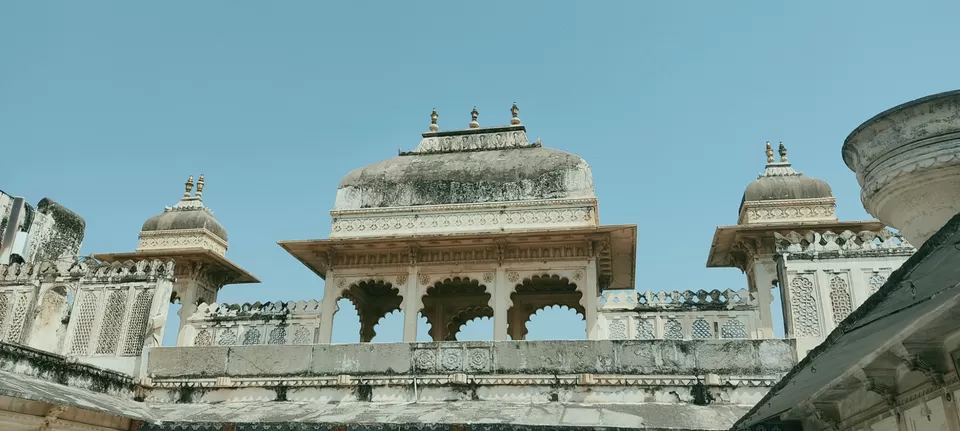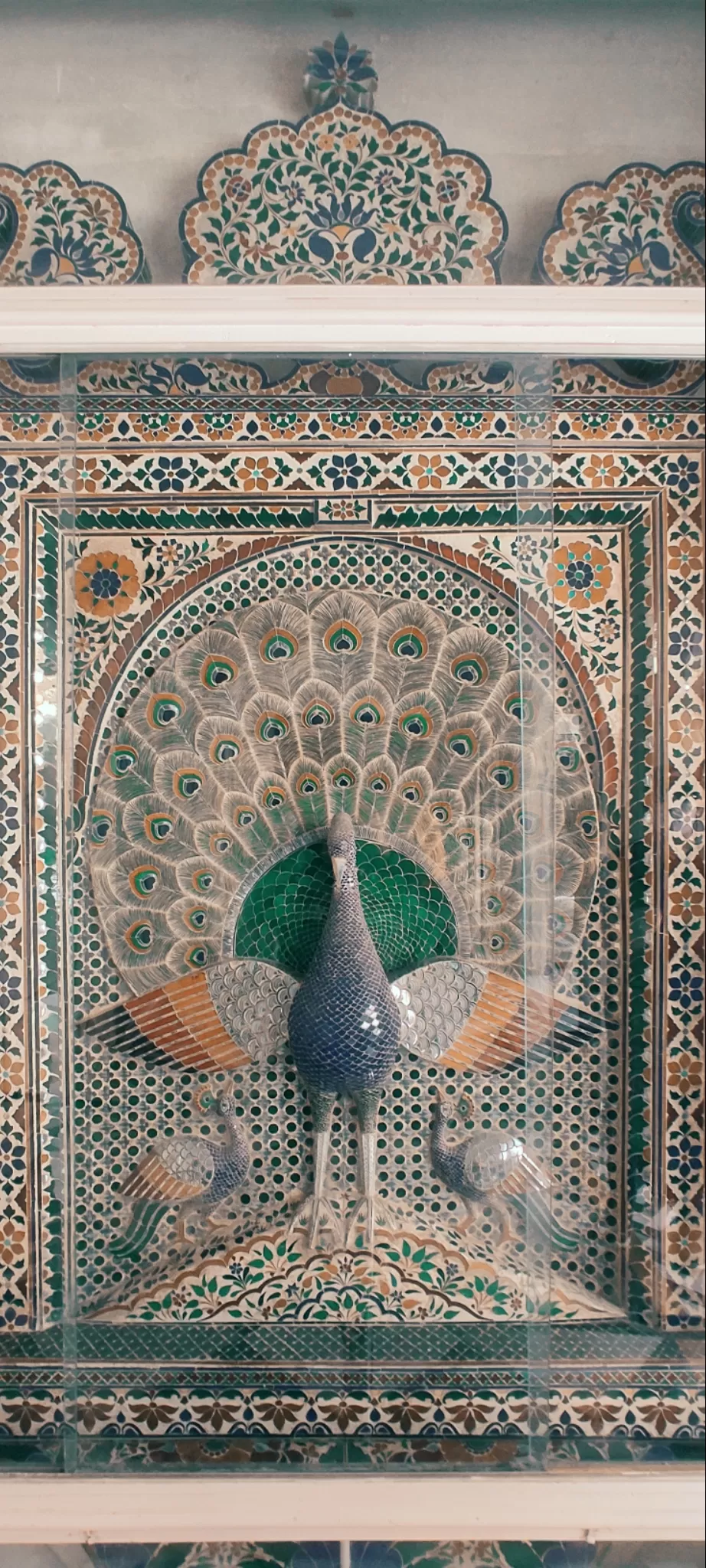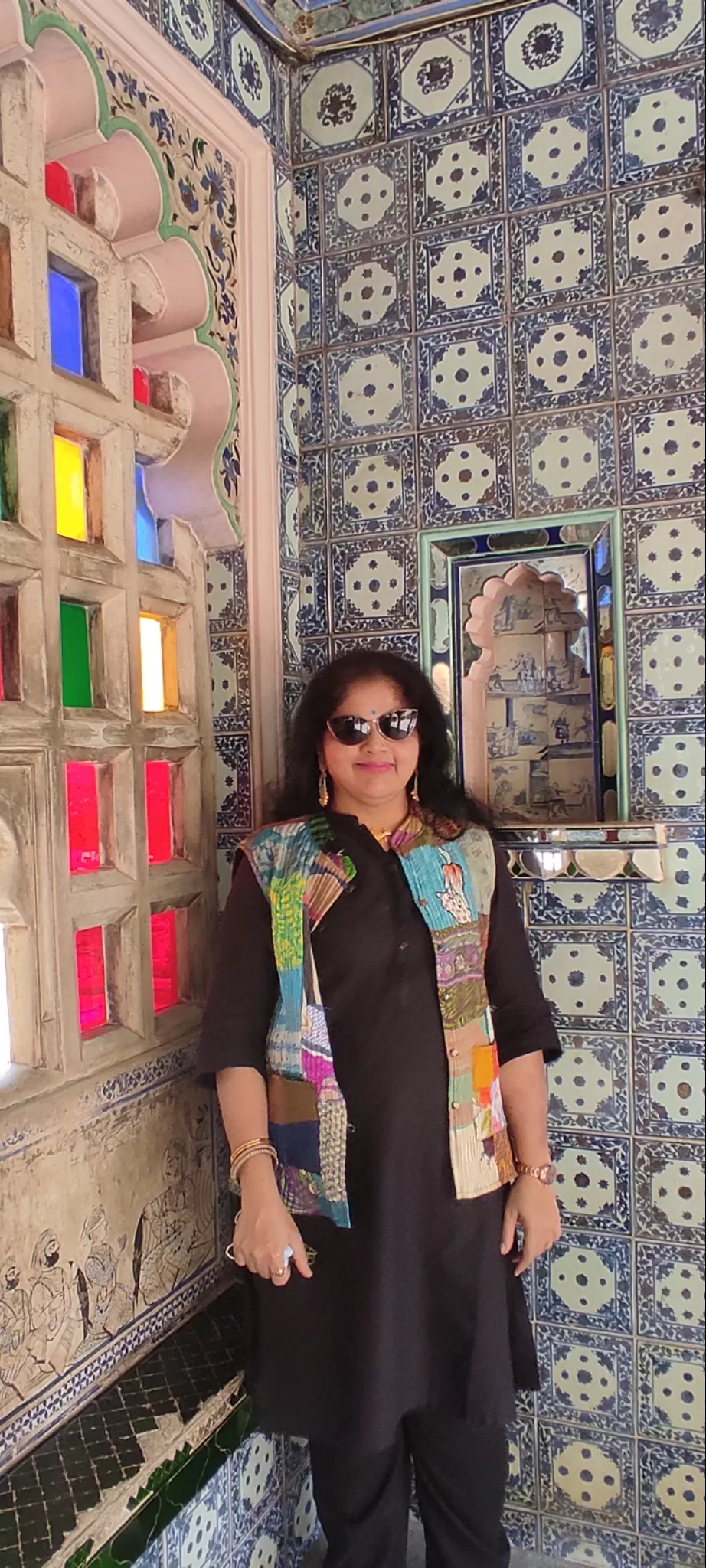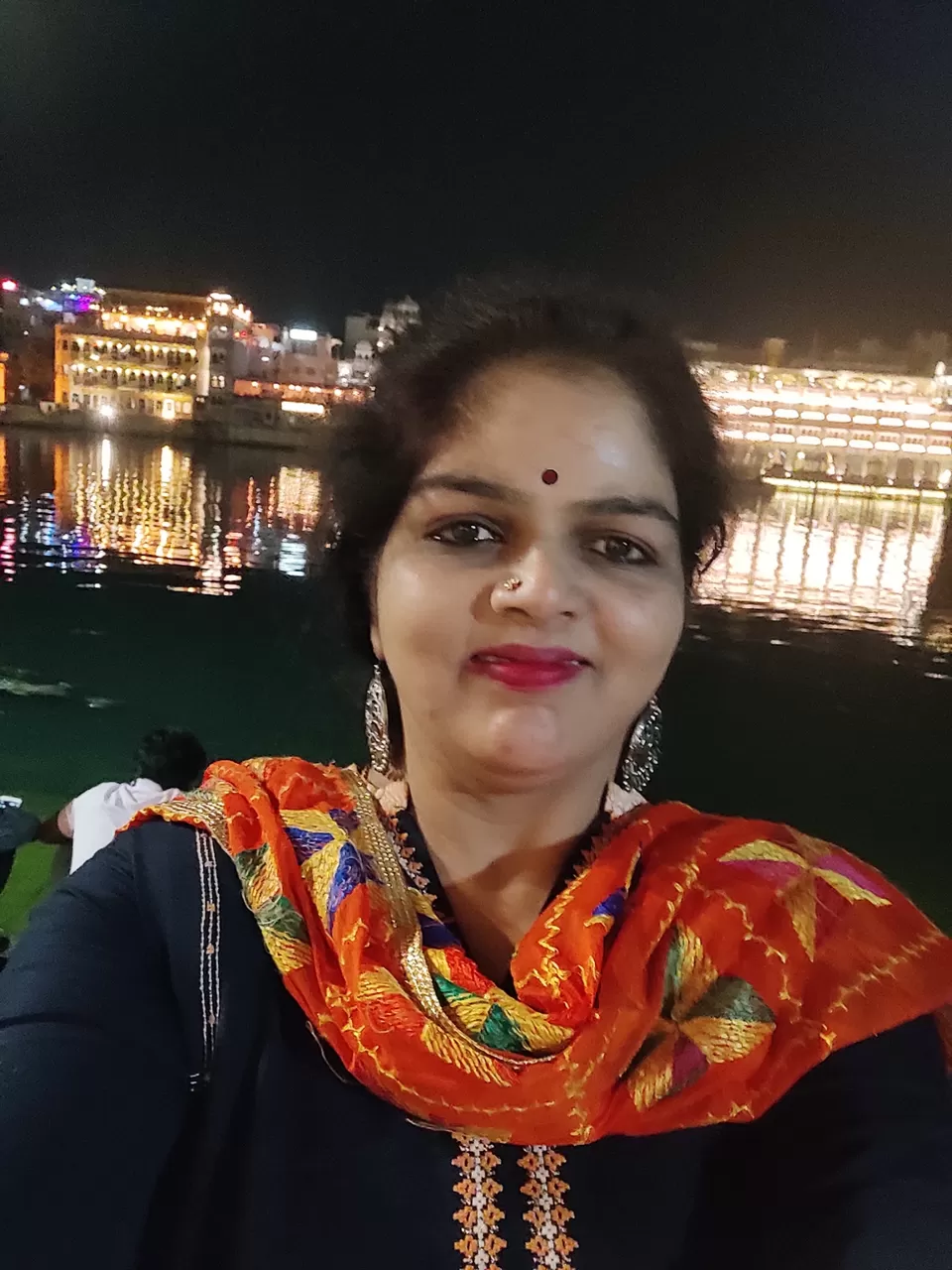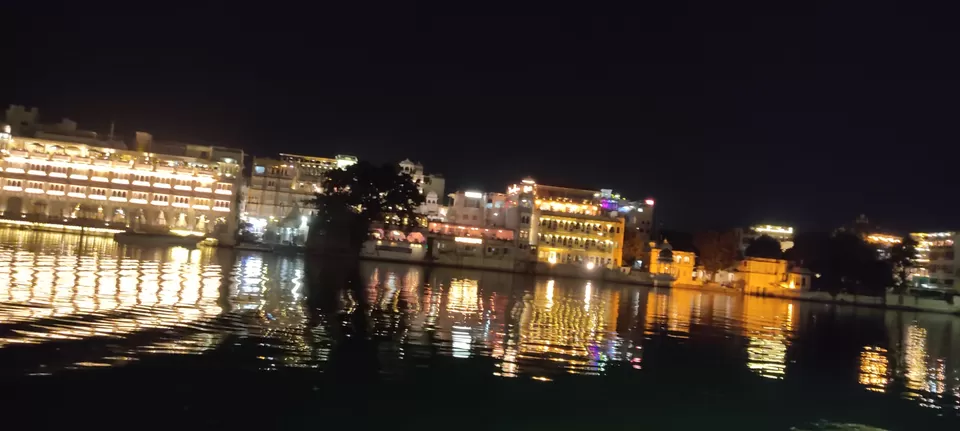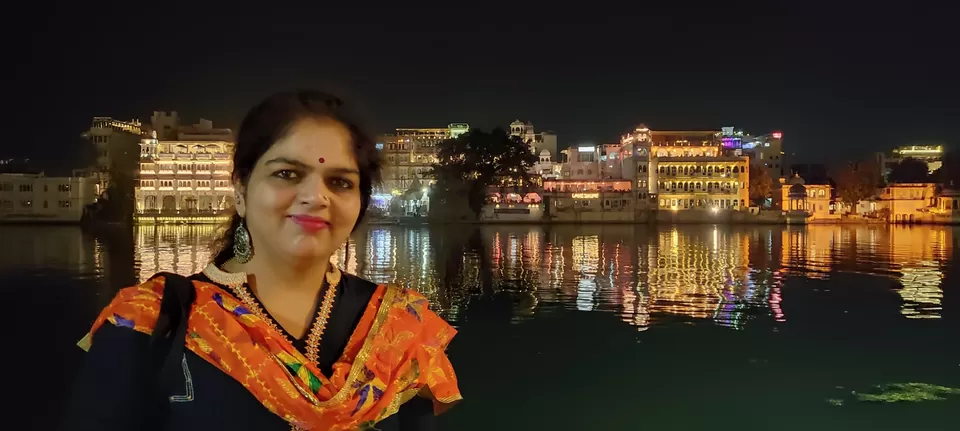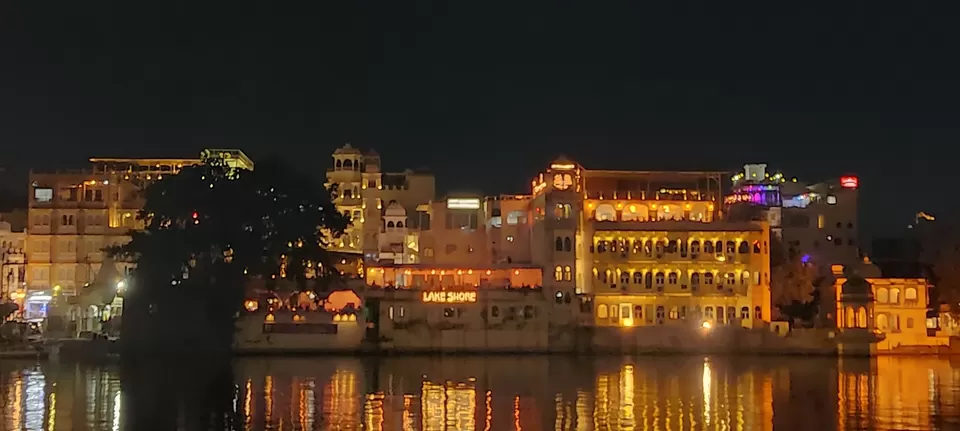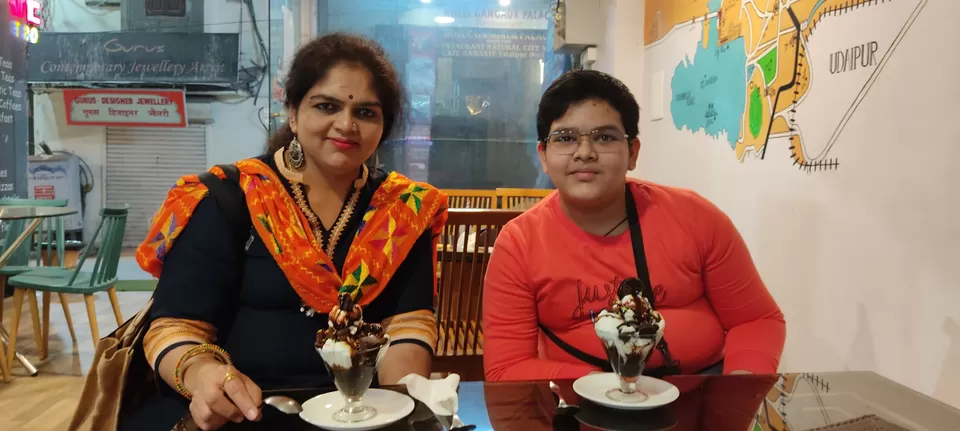 Ranekpur Jain temple, Khumbhalgarh fort
After a scrumptious breakfast consisting of poha,uttam,parathas we went to Ranakpur Jain temple which is almost 3 hrs from Udaipur.
This temple is known for its perfect symmetry,architecture and marble interiors.
The temple is unique and one feels extremly peaceful in the temple premises.
We also went to Khumbhalgarh fort where we had an adventure which is unforgettable.Firstly,it was March 8th,Women's day and so we were given the opportunity to see the place minus tickets.It was slightly drizzling and our cab driver also never earned us that it may rain heavily.
Once we set course,we could sense the lightning and it started pouring incessantly,we managed to borrow umbrellas from local kids for a reasonable price.This was an advantage,yet we could hardly see anything,so we again started out trail back and we found a small tea shop,we thought of waiting there till the rain subsides.Within few minutes,we could hear loud noise,it was hail stones attacking the fort.I was shocked as I was with my kids,no one else and there was no network too.I could not even call the driver! We patiently waited in a small shop located below the fort.
Then after a while,we mustered courage to walk back to our car which was 10 minutes away.
The chill hailstones literally made me feel shock waves passing through my feet..Atlast when we got in to the car,I sighed with relief,probably Rana Kumbha didn't want us there🤔It took us four hours to reach our hotel,localities had never experienced this kind of rains and its after twenty years that it's happening, I thought;Man proposes,God disposes..but watching snow clad Aravalli mountains was indeed a visual treat!
Our Udaipur journey was memorable with fun and frolic,adventure culinary experiences.
Restaurants to visit:
Krishna dal bhati restaurant -you get authentic dal bhati,unlimited chaas it buttermilk which is truly a worth try!
Jagdish Mishthaan Bhandaar(Bapu Bazaar)
-We feasted on onion and Mawa kachories out here which were scrumptious.
Brew villa cafe near Ganguar ghat: We had KitKat and Oreo milk shake which was surreal.This is a cute cafe serving Italian food and beverages.
The only place I regret visiting was hotel Padmini palace where the food was really not edible.
I had a great experience and managed comfortably with my kids for three days and also had Rajasthani khichdi every night as I loved it with dollops of ghee and achar!
This city is soaked in heritage,culture and beautiful palaces!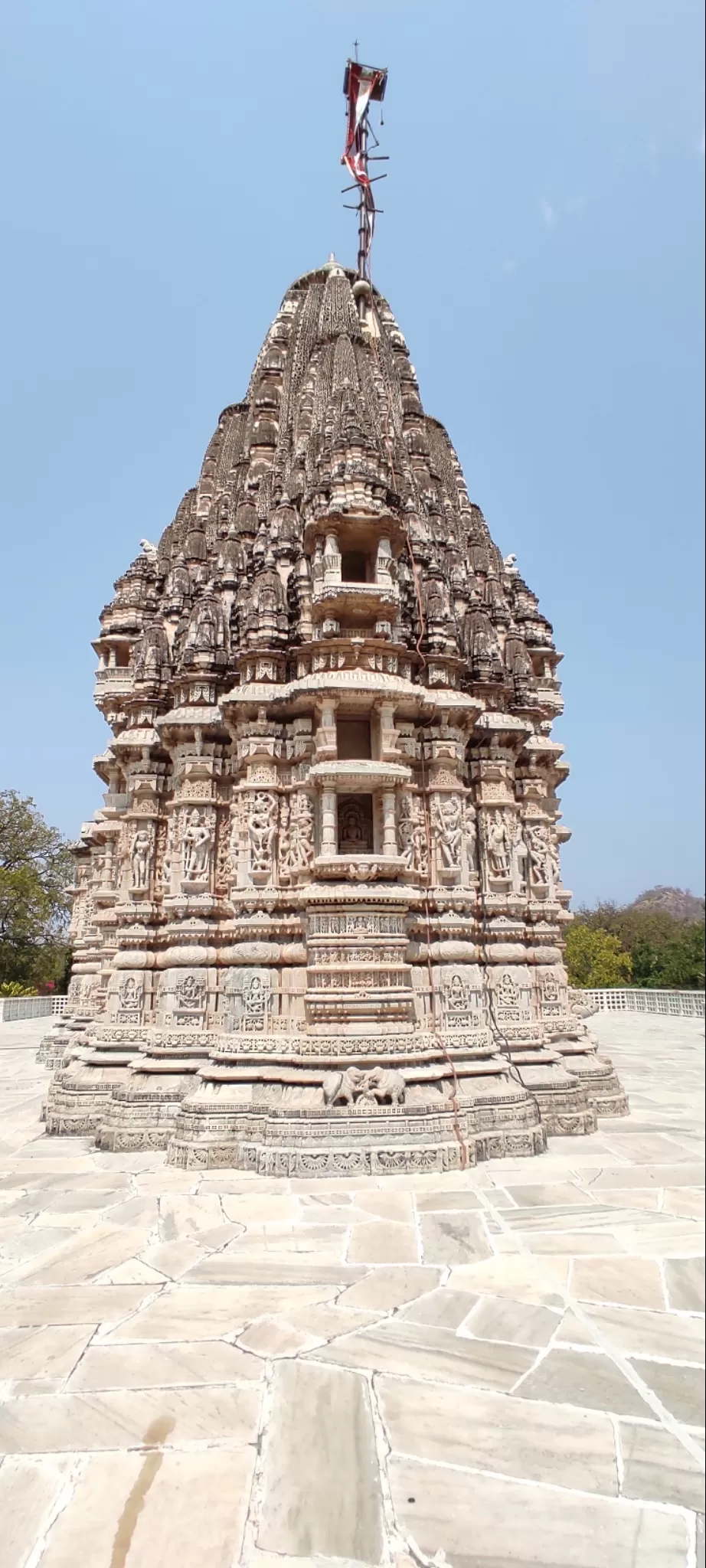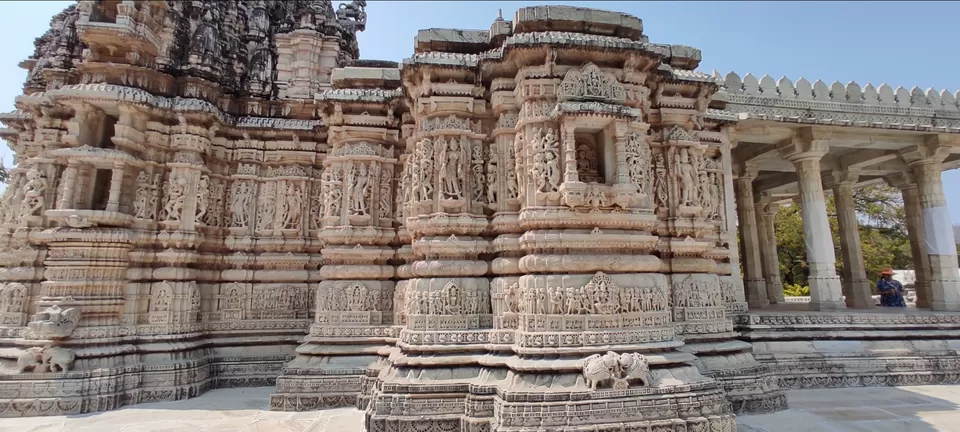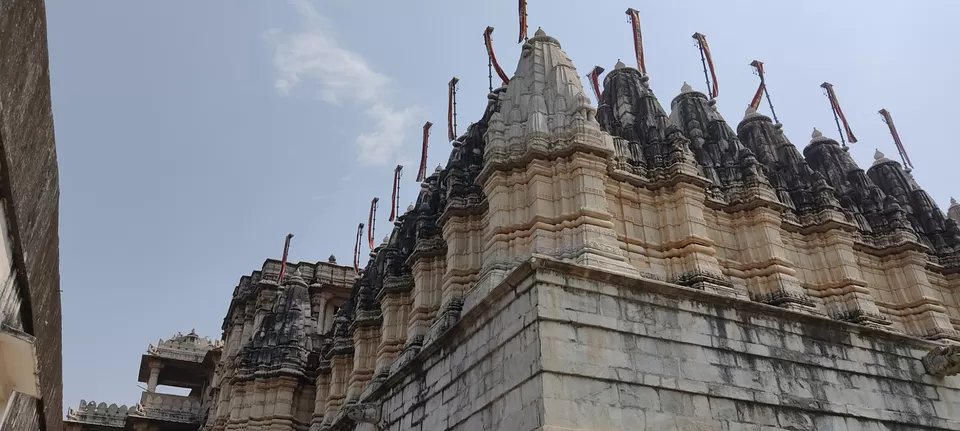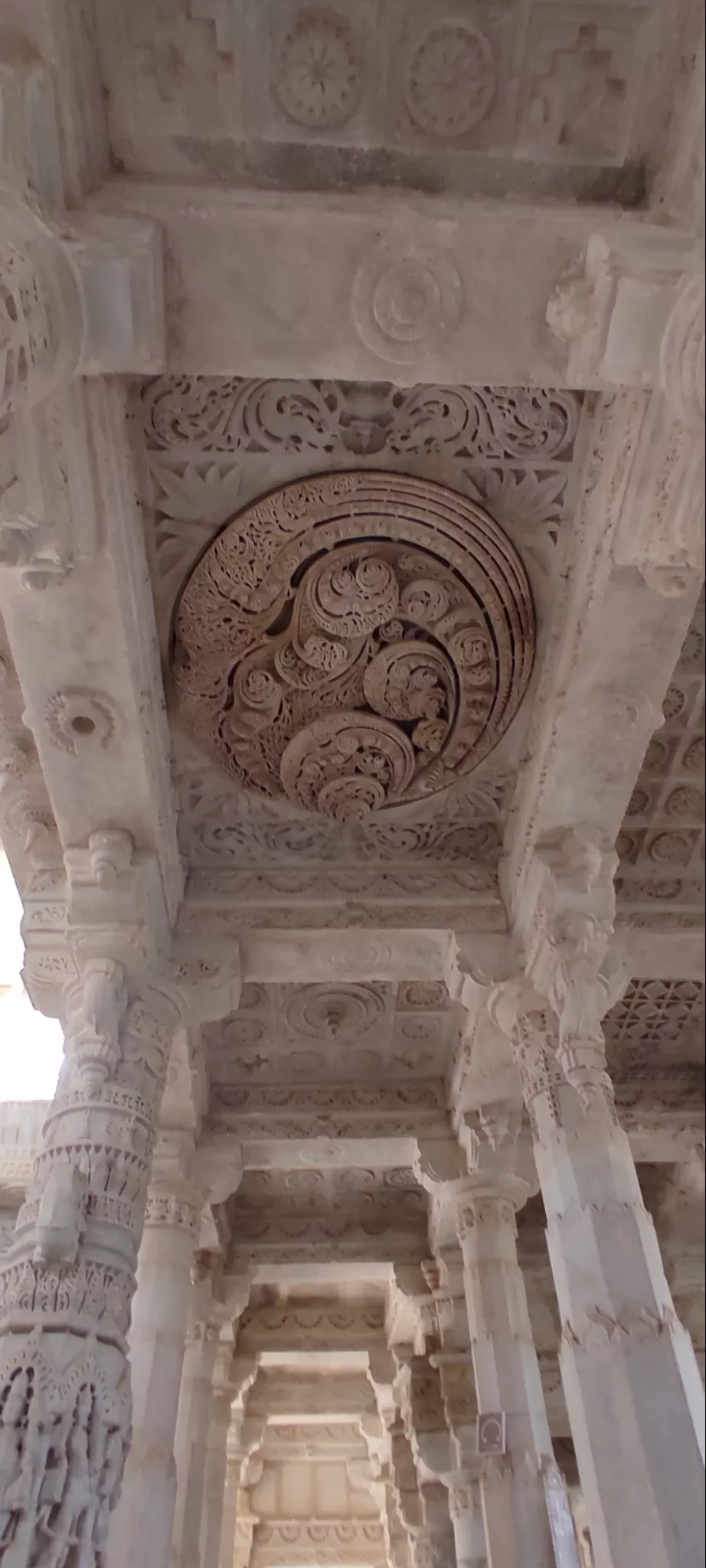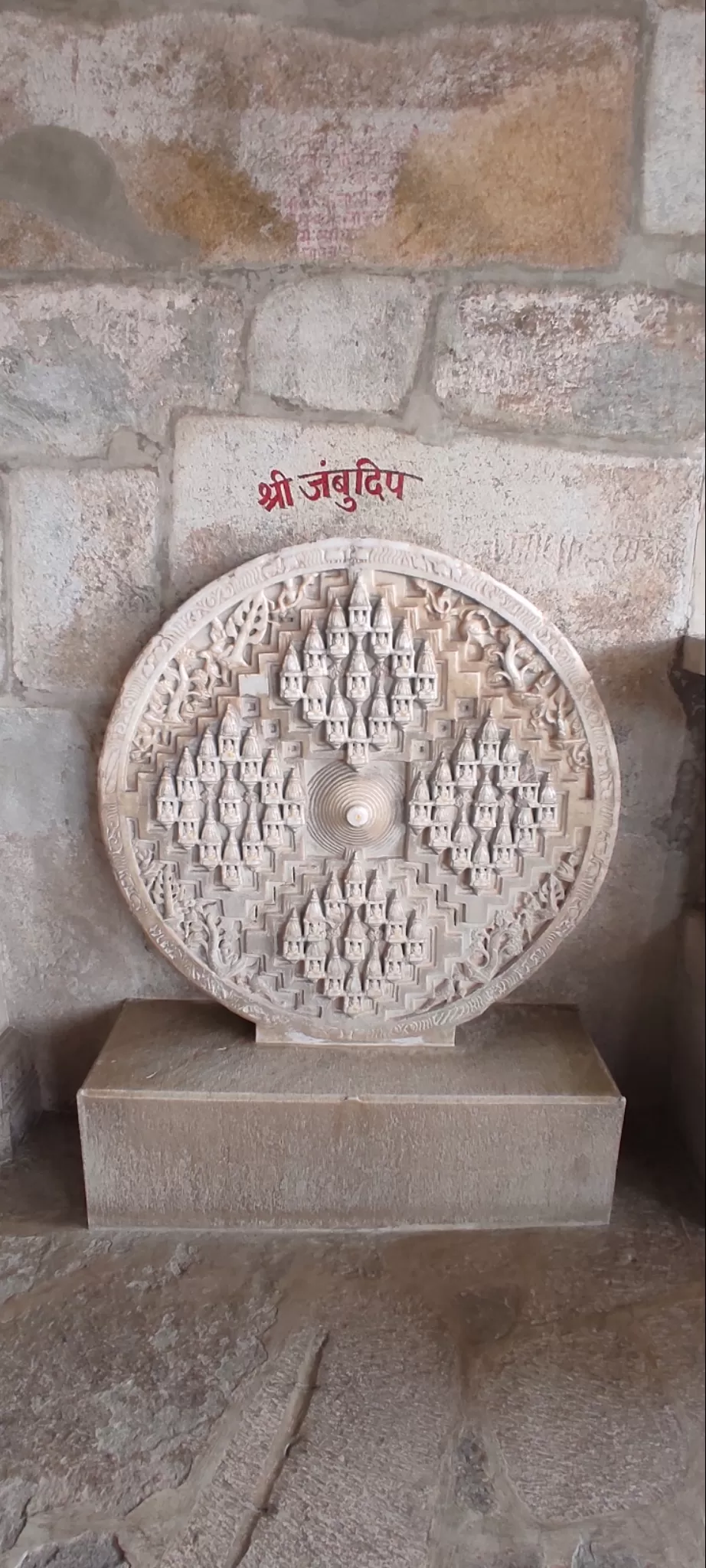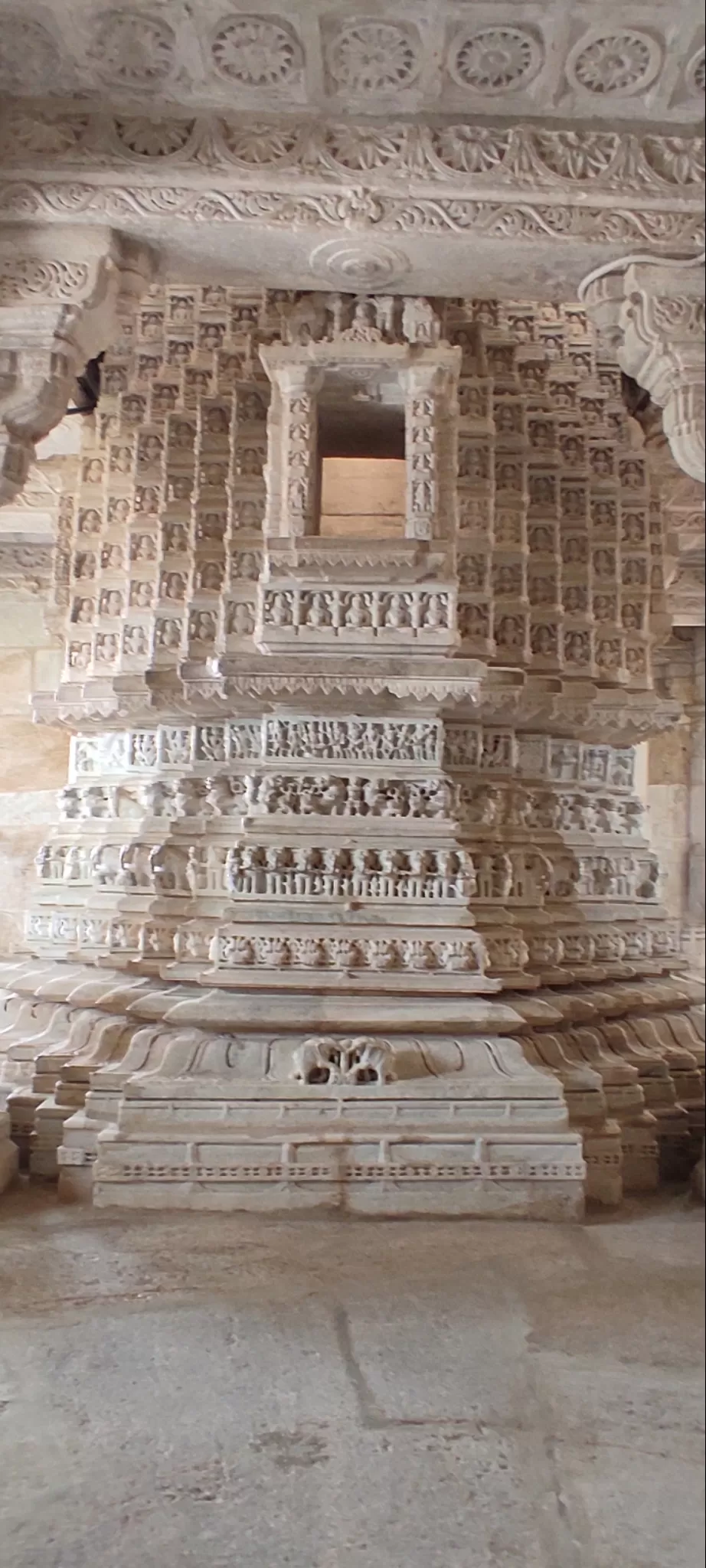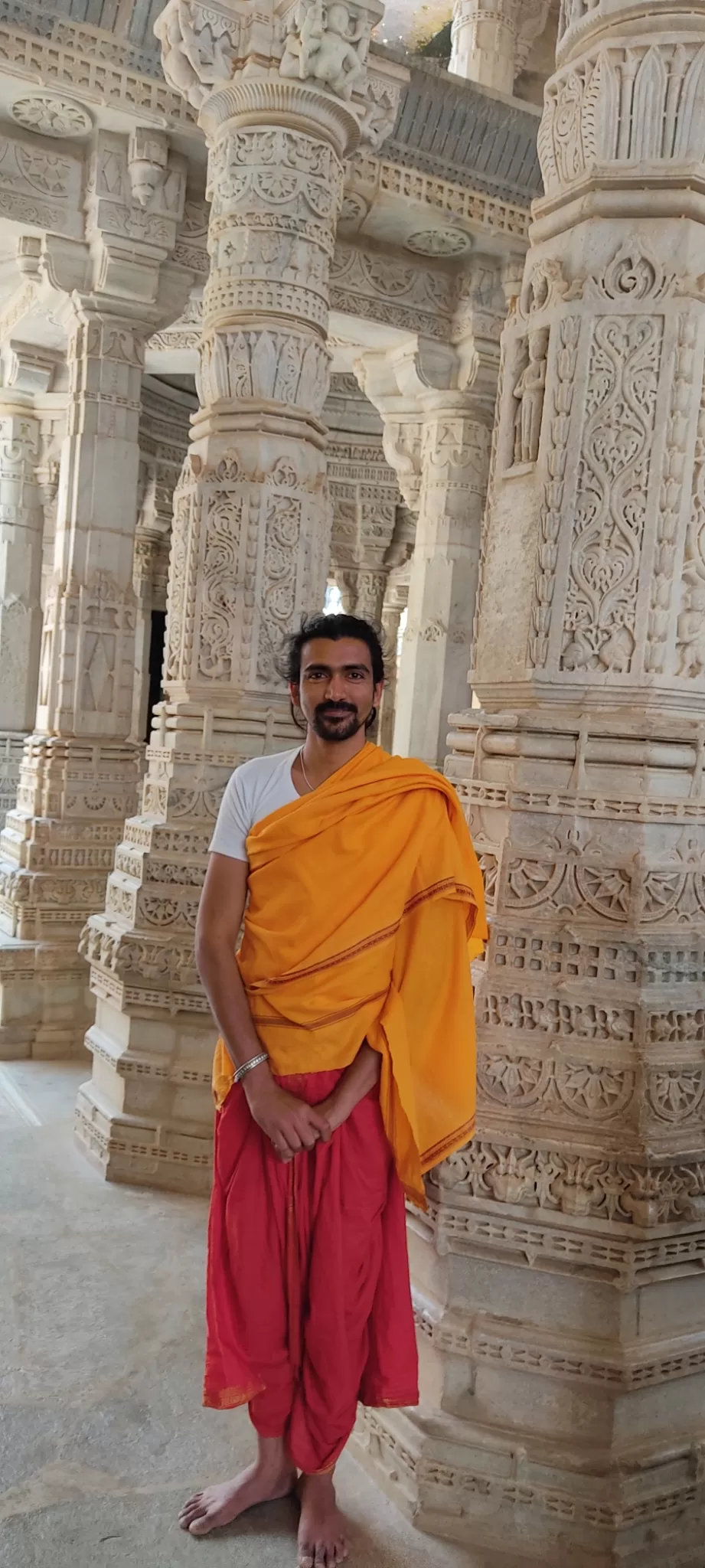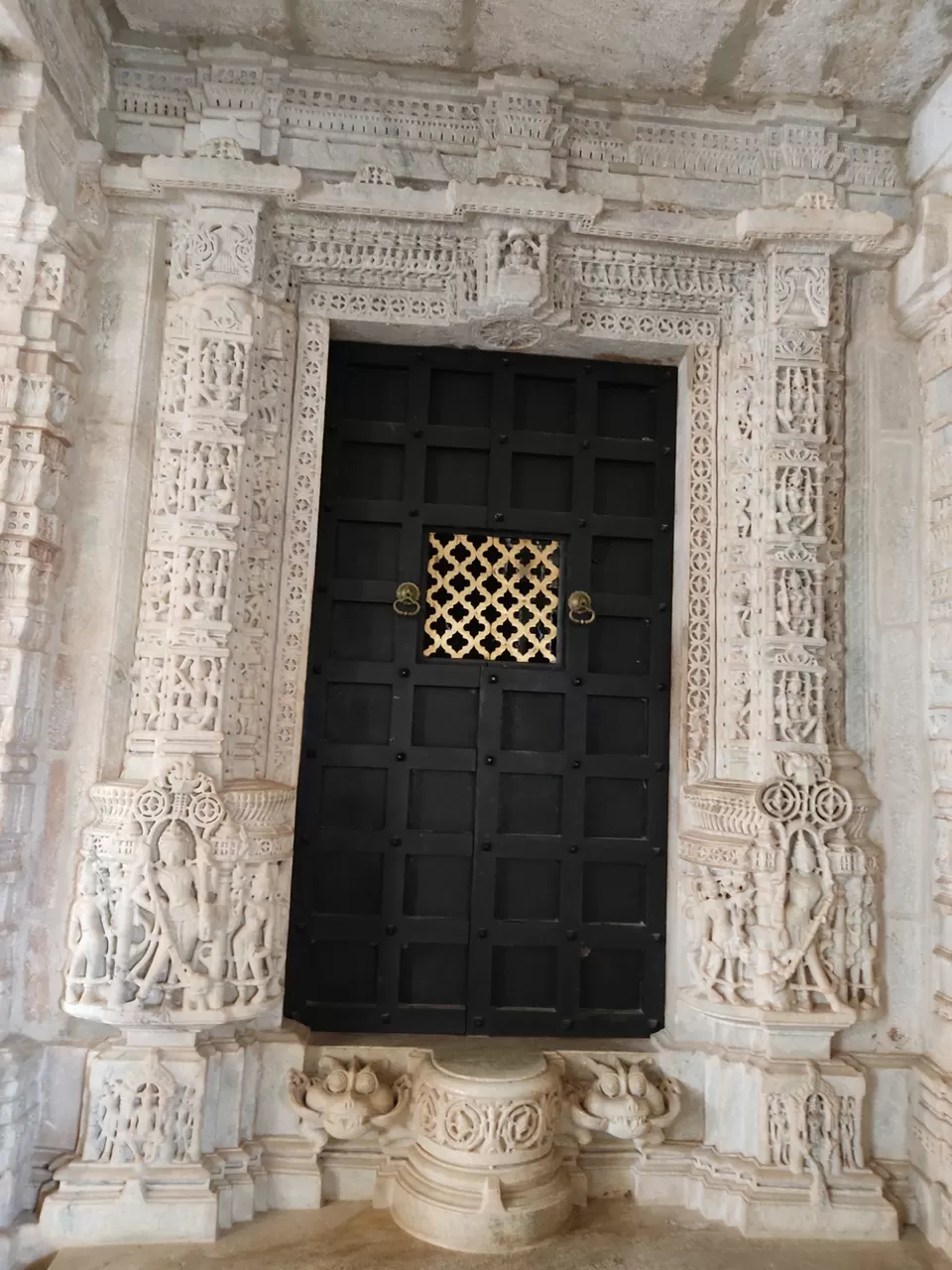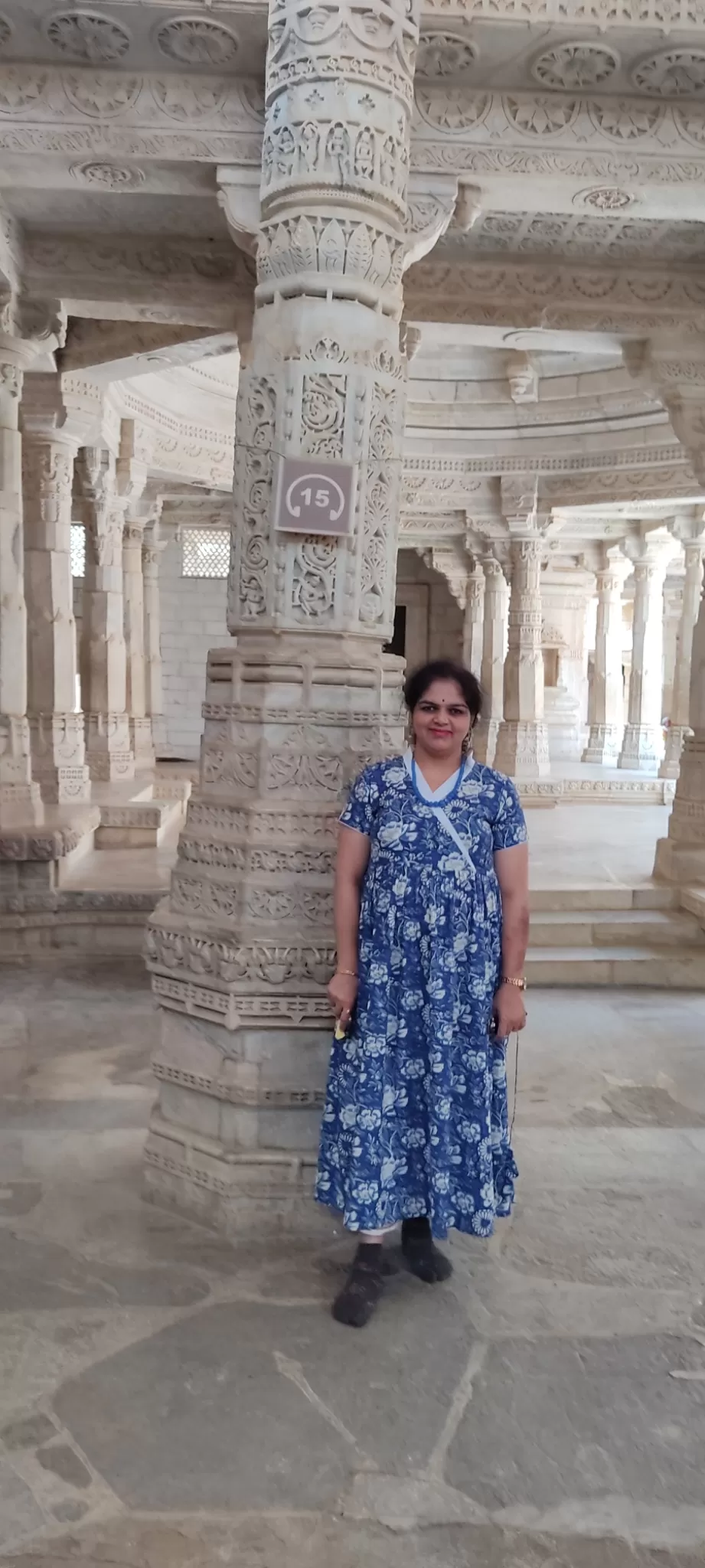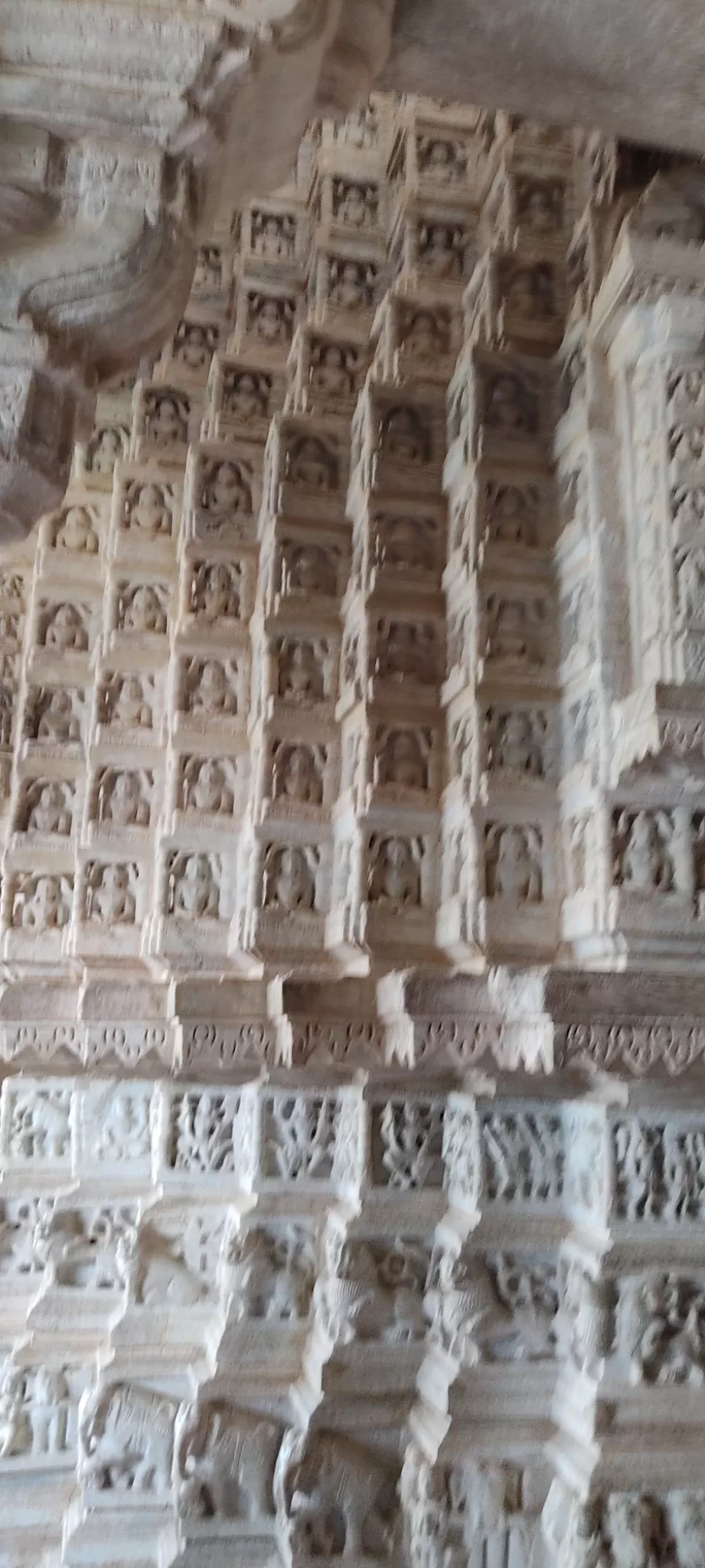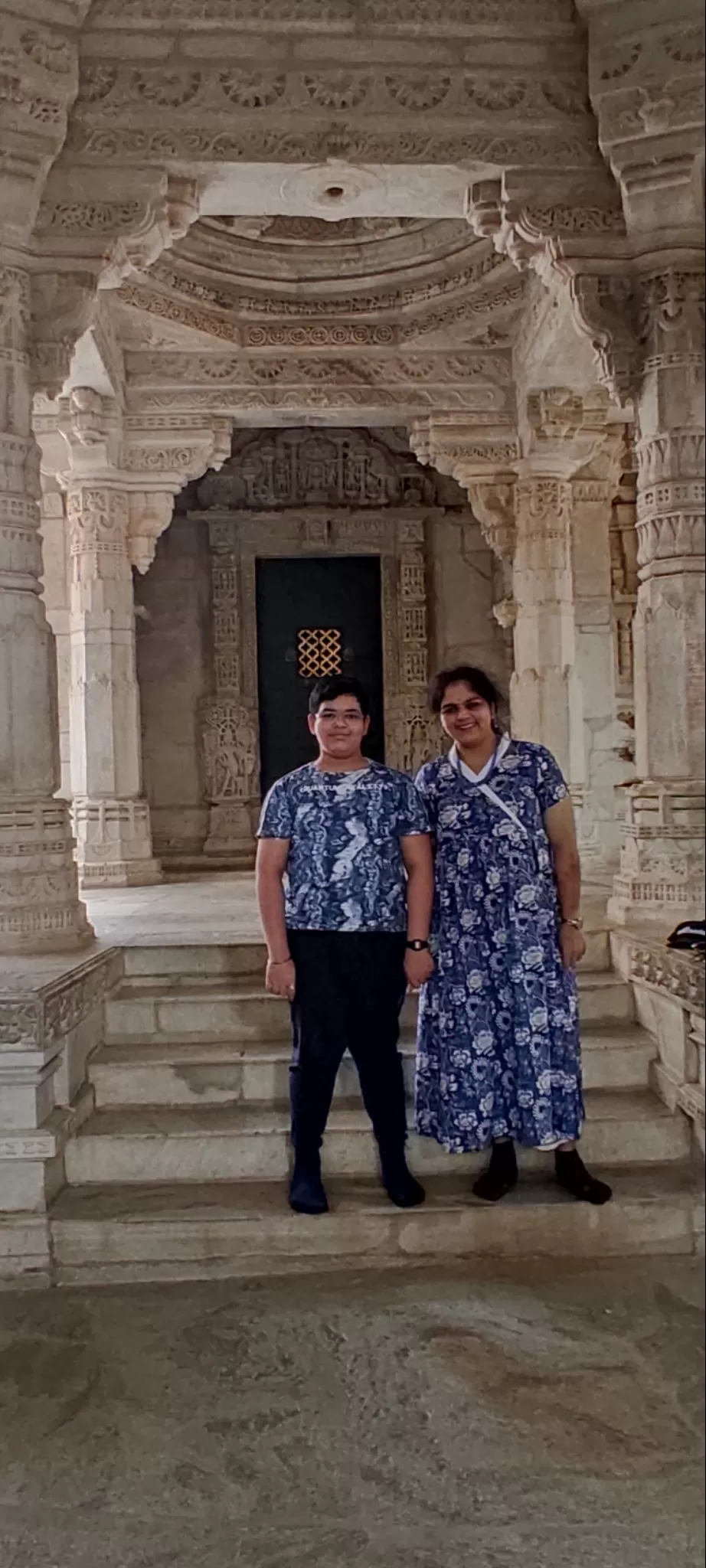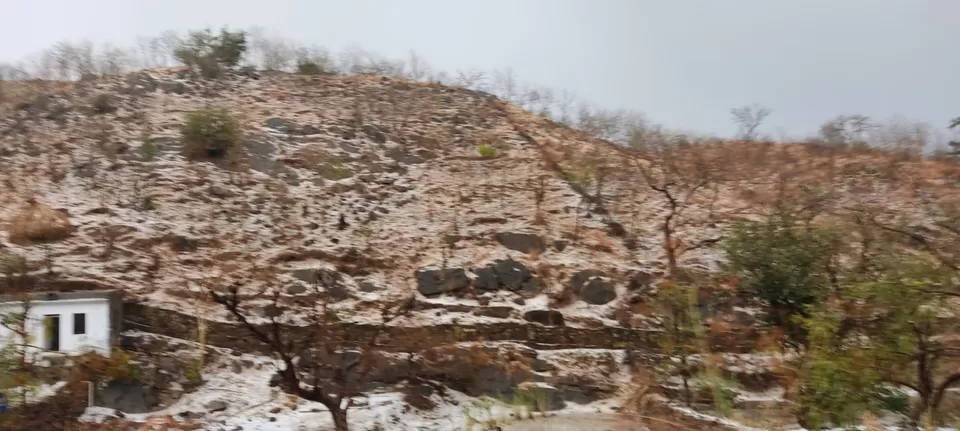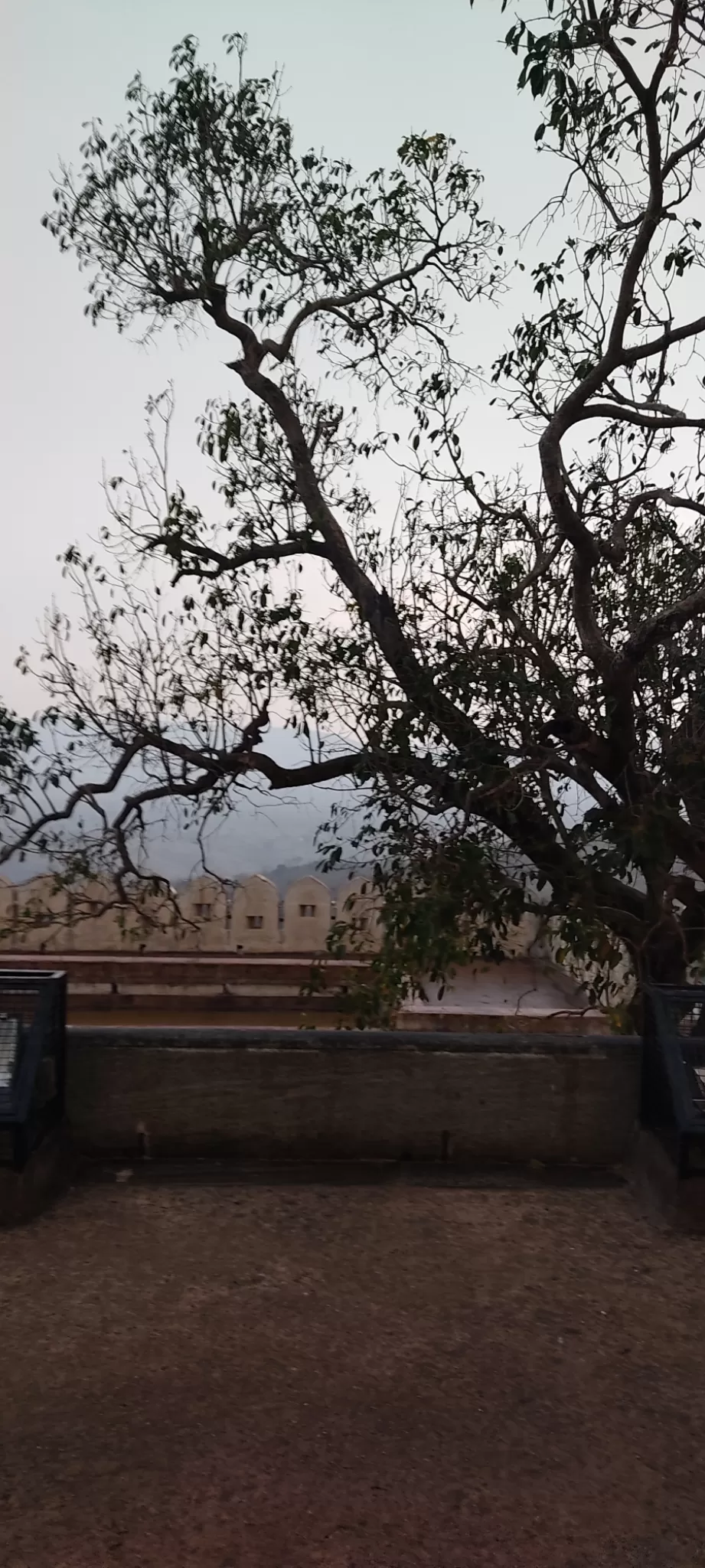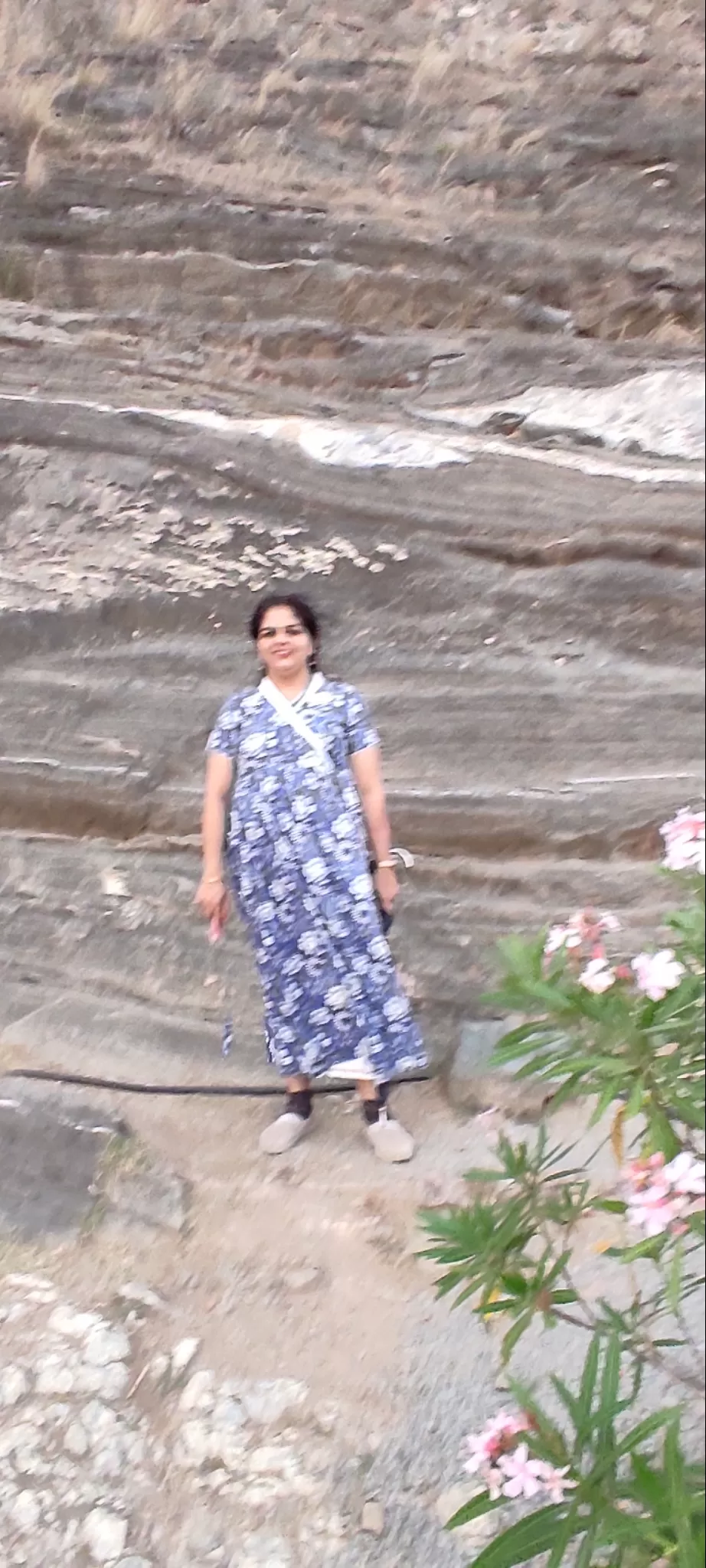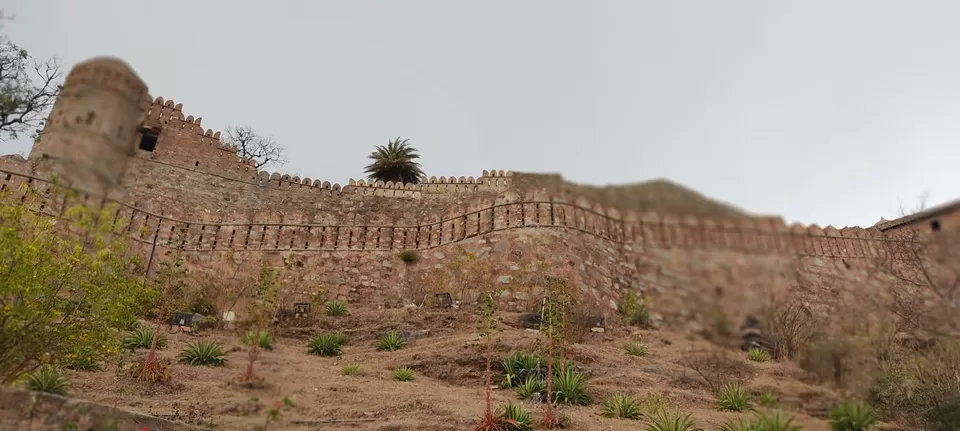 Local sightseeing - Lake Pichola,Jagmandir,
Chappan bhog restaurant,
Rana Pratap Smarak-robotics museum
We went to Lake Pichola for boating, the ducks were wading in the water which was crystal clear,sparkling due to sun rays,"Suhaana safar aur yeh mausam hasi" was the song in my mind.
As we reached the Jagmandir palace,we had to get down and spent time there in the lavish area and again we came back by the boat which was an experience of a kind for kids.
Then our next plan for the day was to have lunch and proceed to the Museum.We had fried rice,lassi and some veg pulao.Food was good in this place.(Chappan bhog restaurant)
The Robotics museum had many rooms where the plays were enacted showcasing the valour of Maharana Pratap,the sacrifice of Hadi queen who beheaded herself just to ensure that her husband would fight in the war and not get distracted by her!
Many stories of Mewar dynasty were depicted beautifully and finally we headed back to our hotel after visiting Srinathji's mandir out there.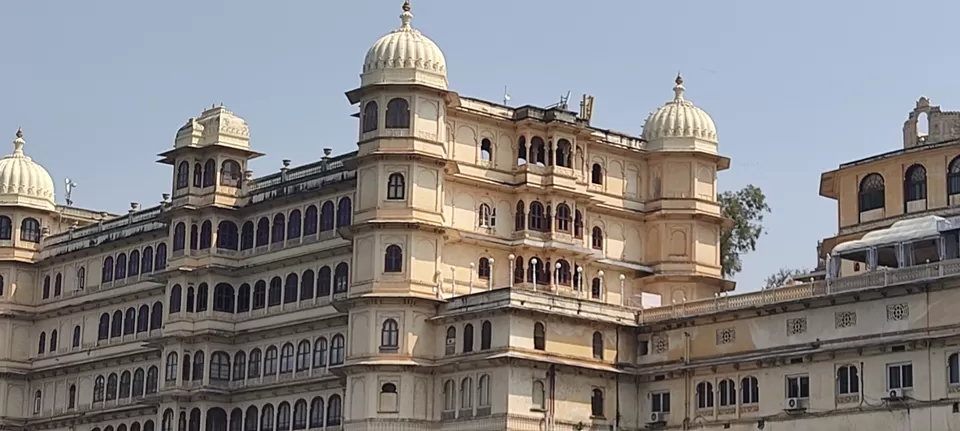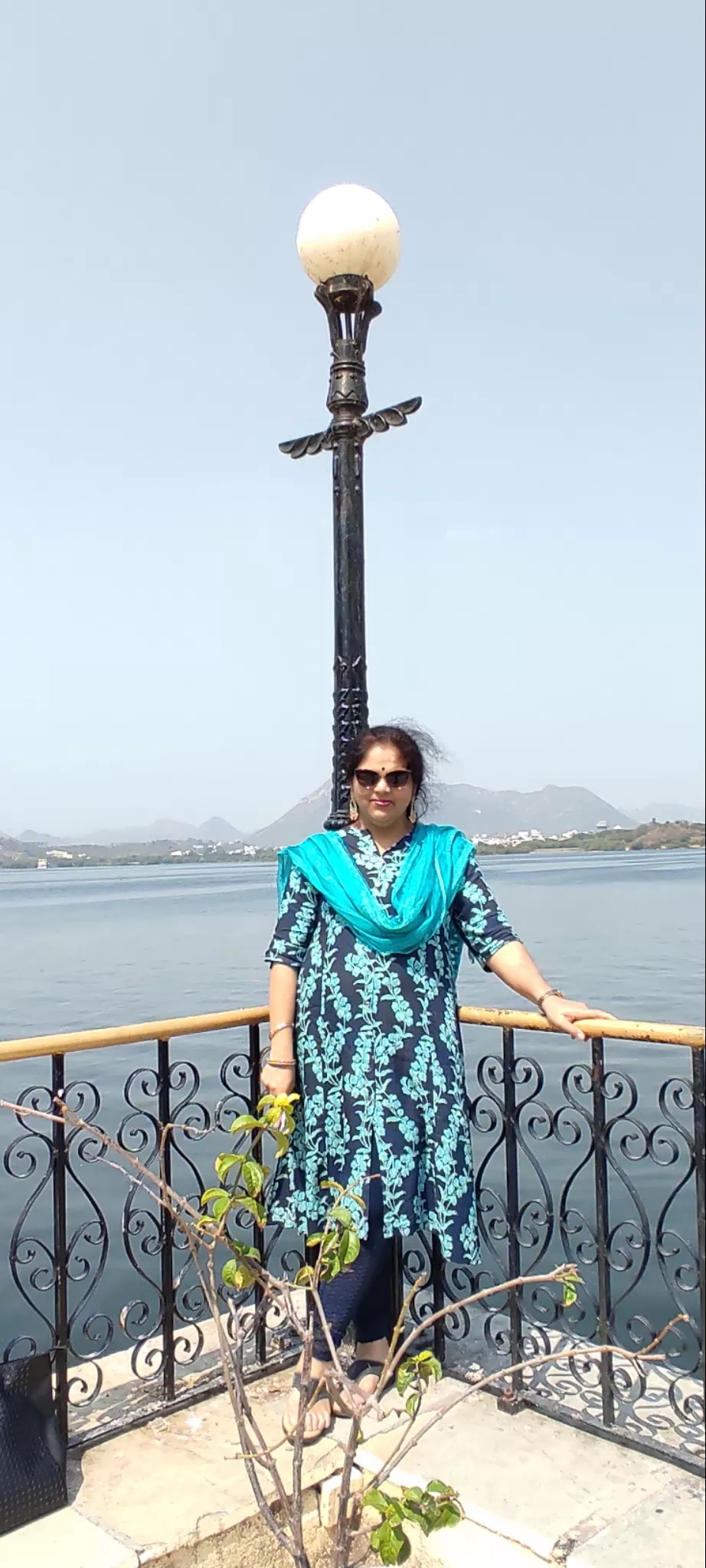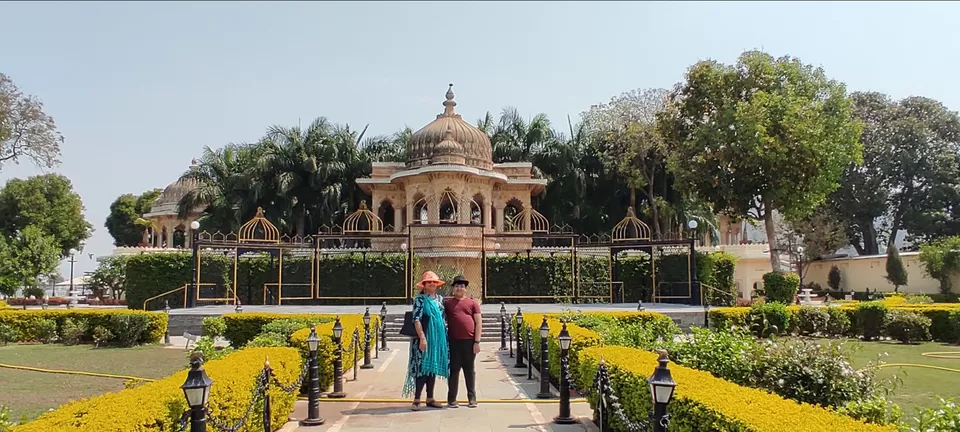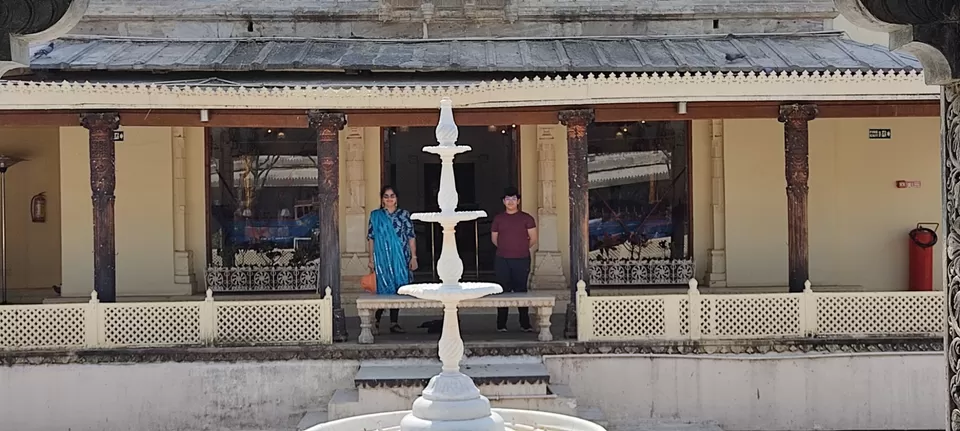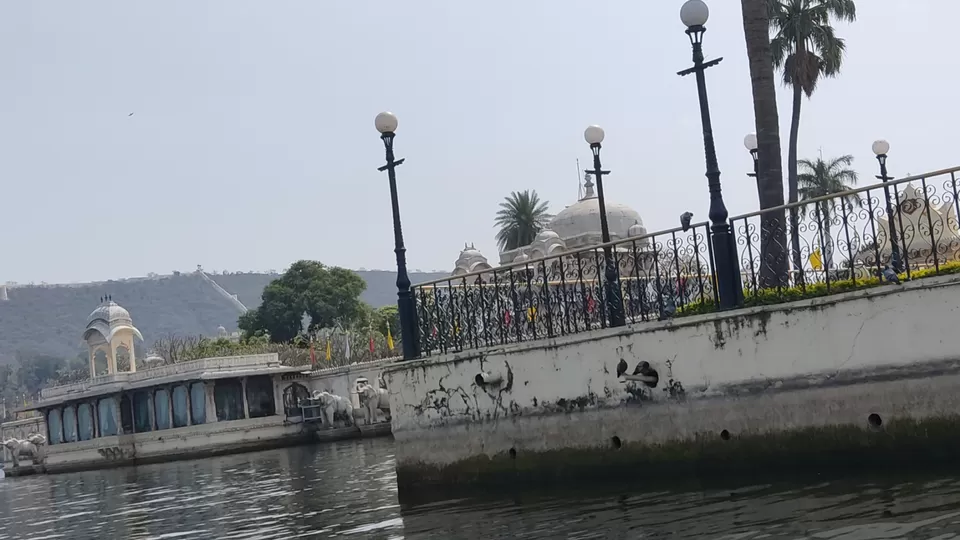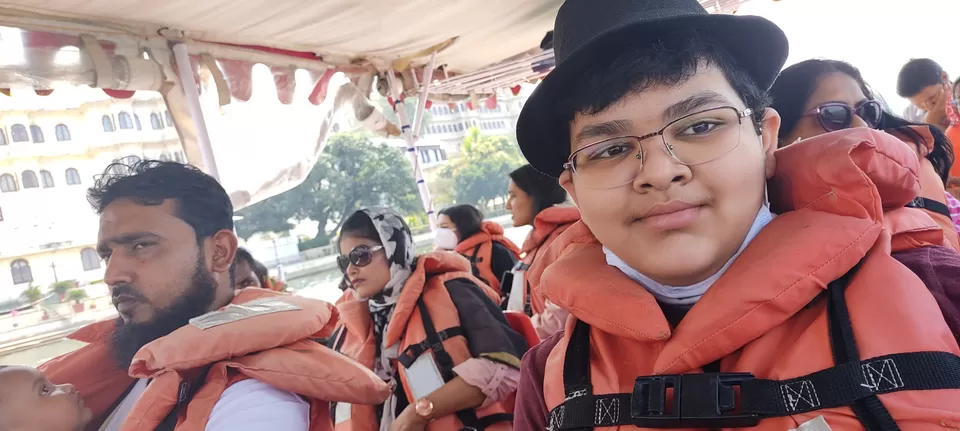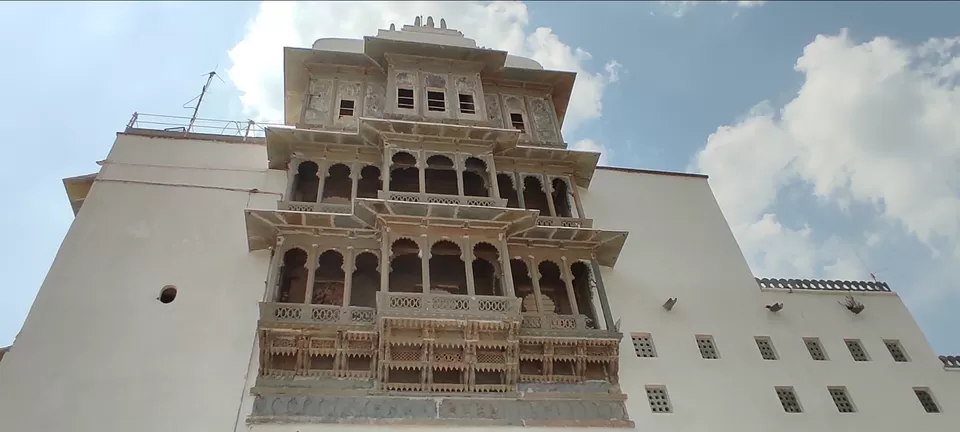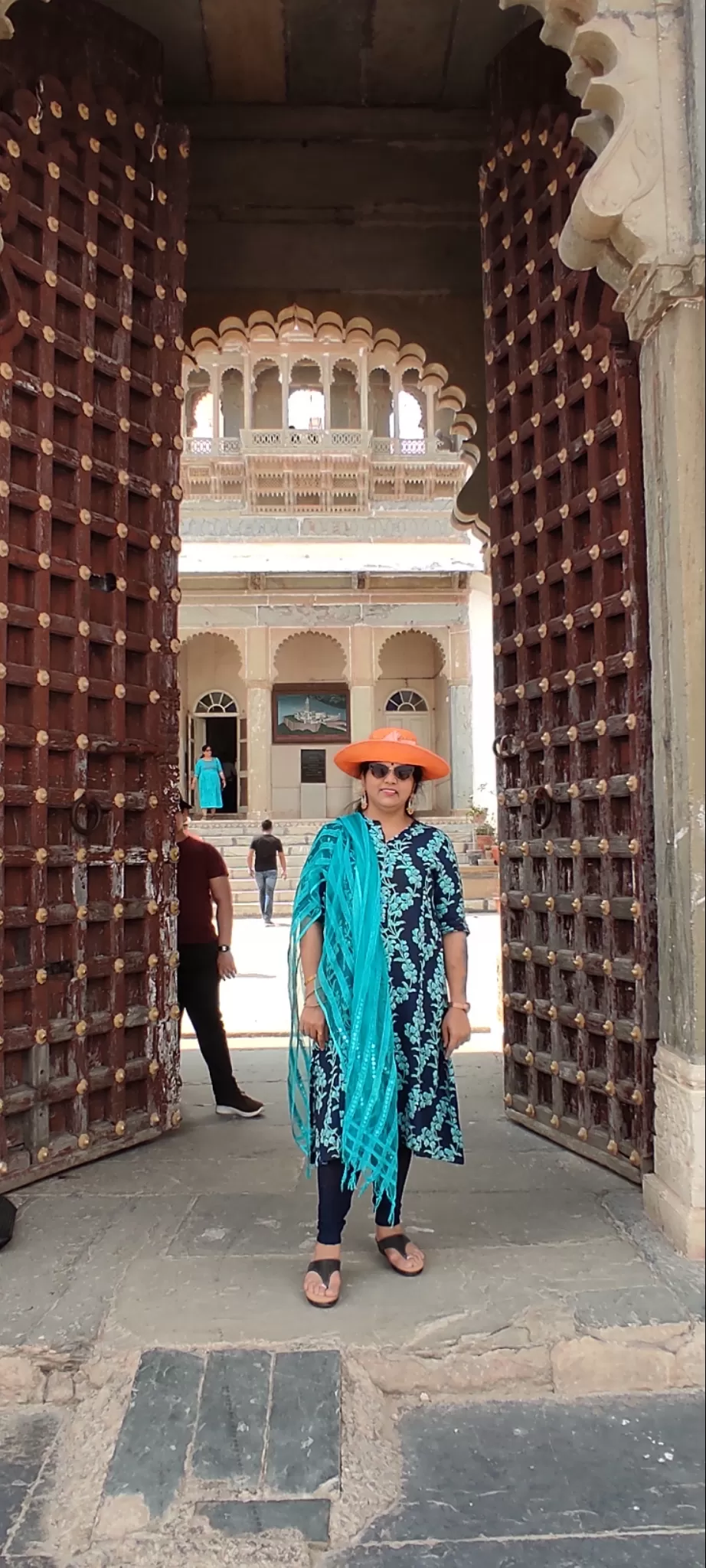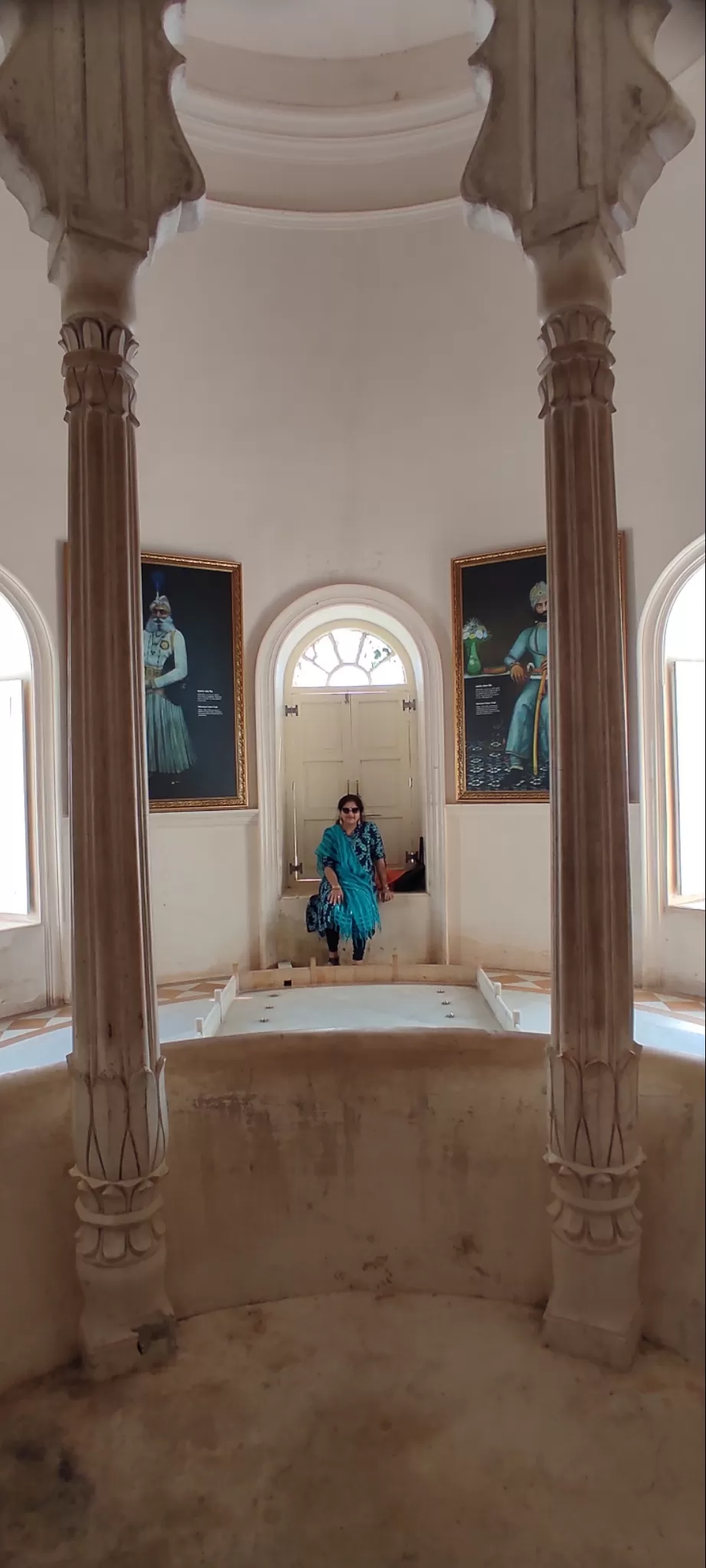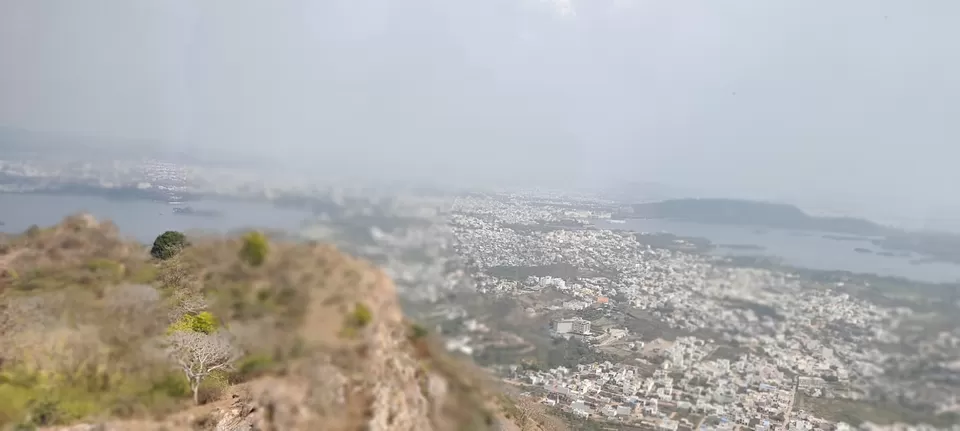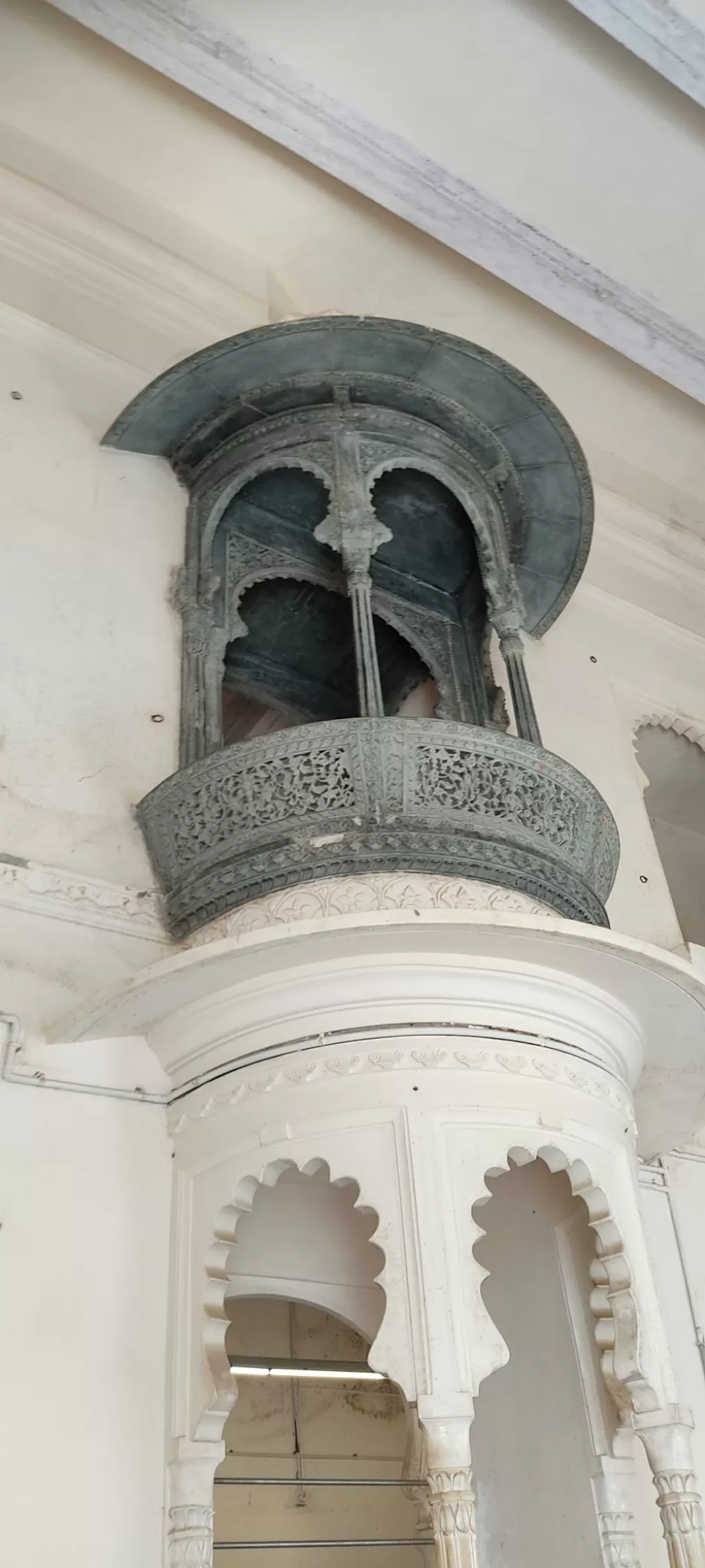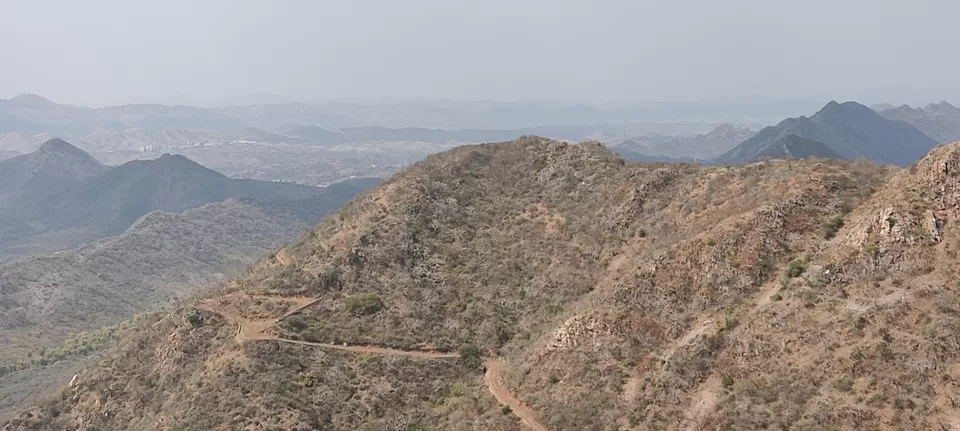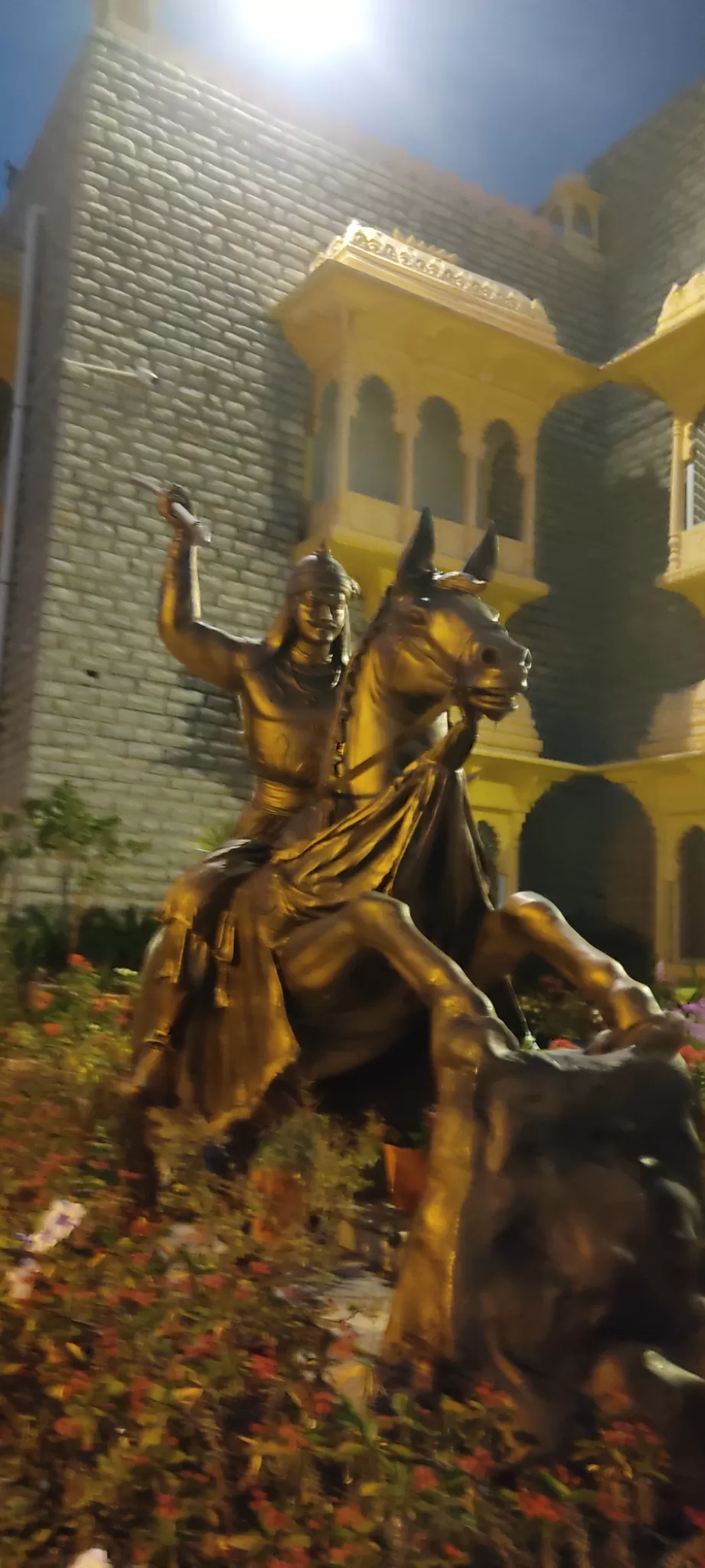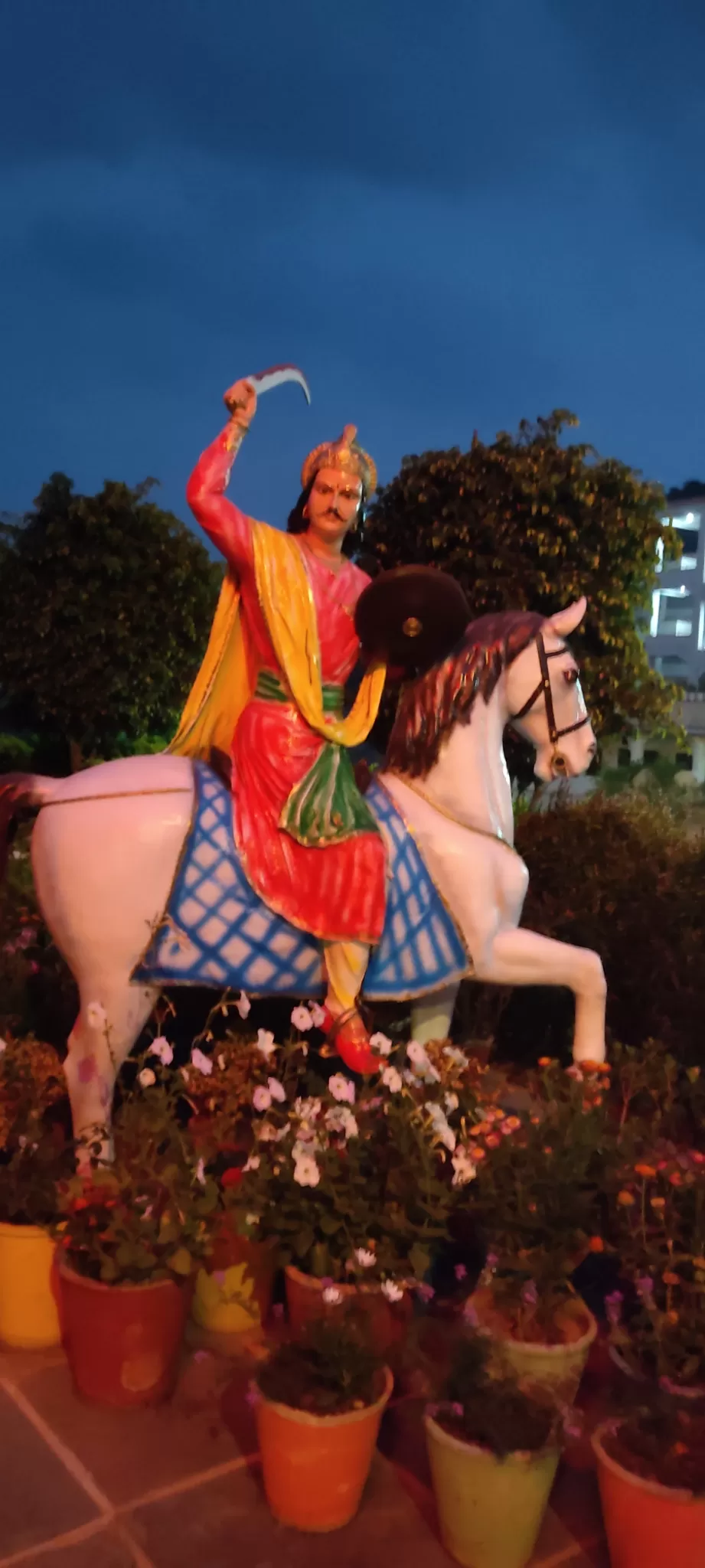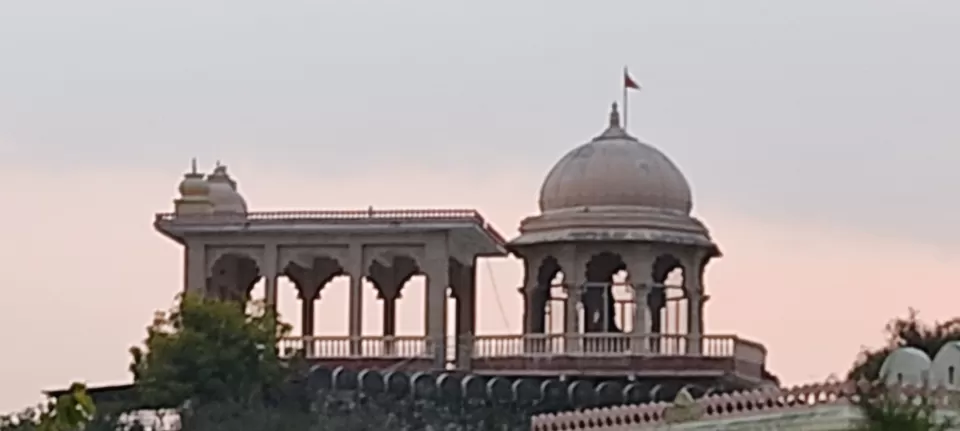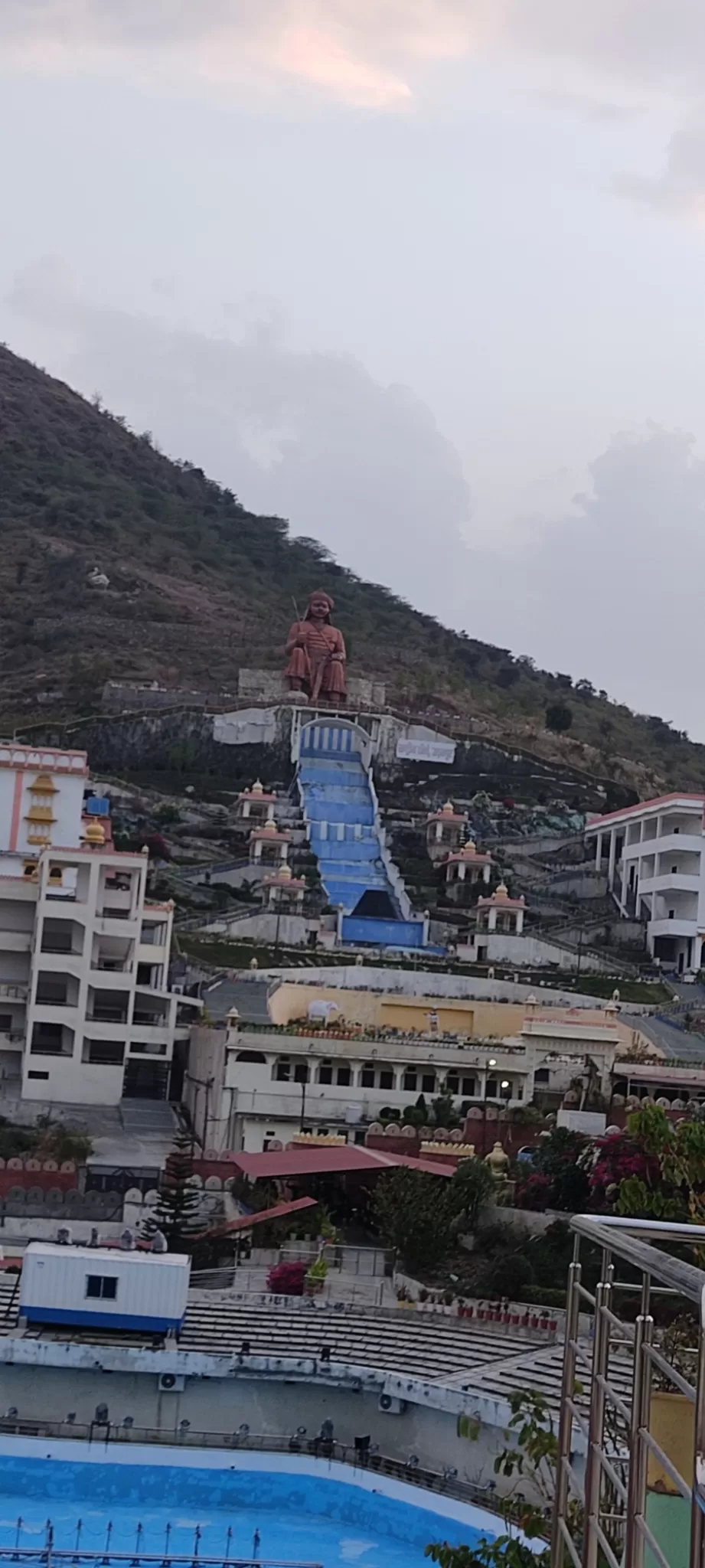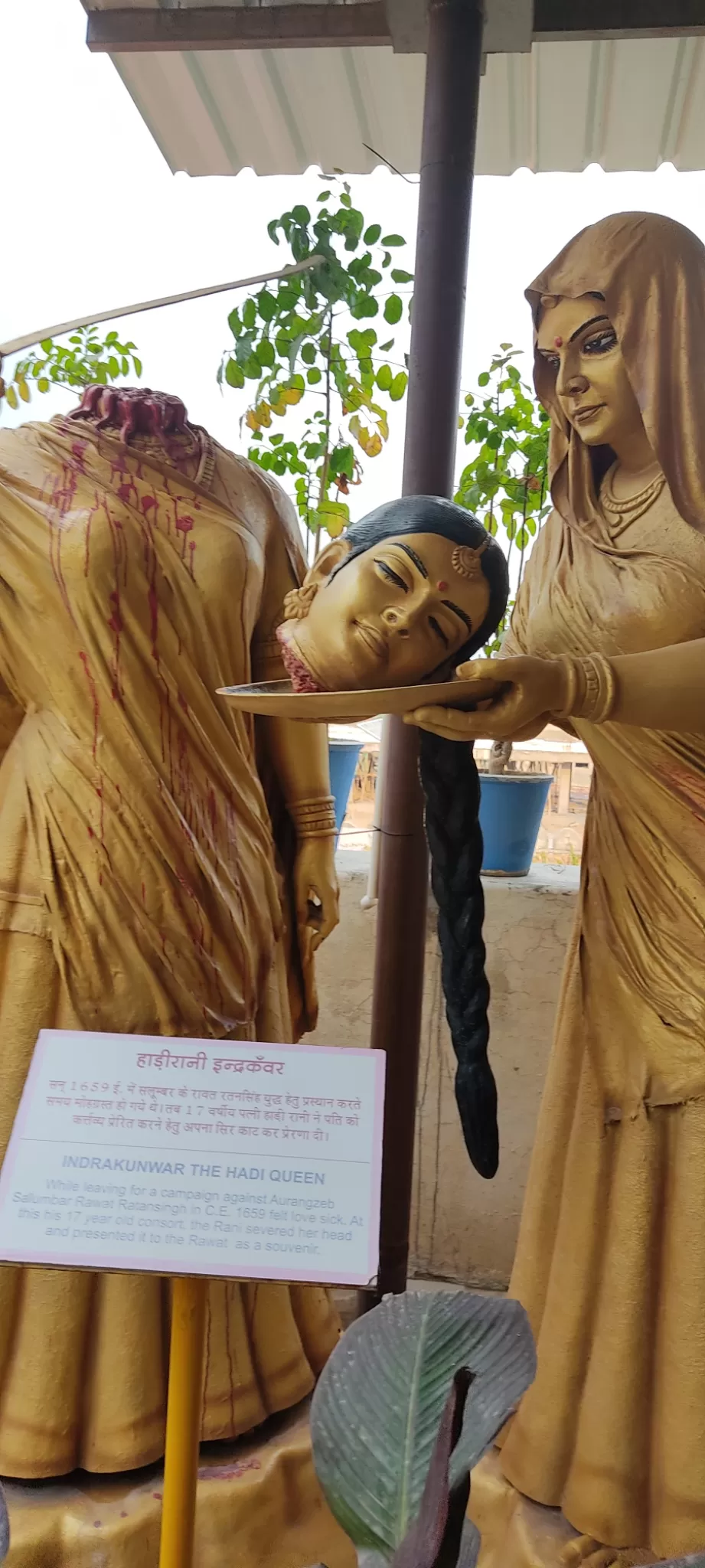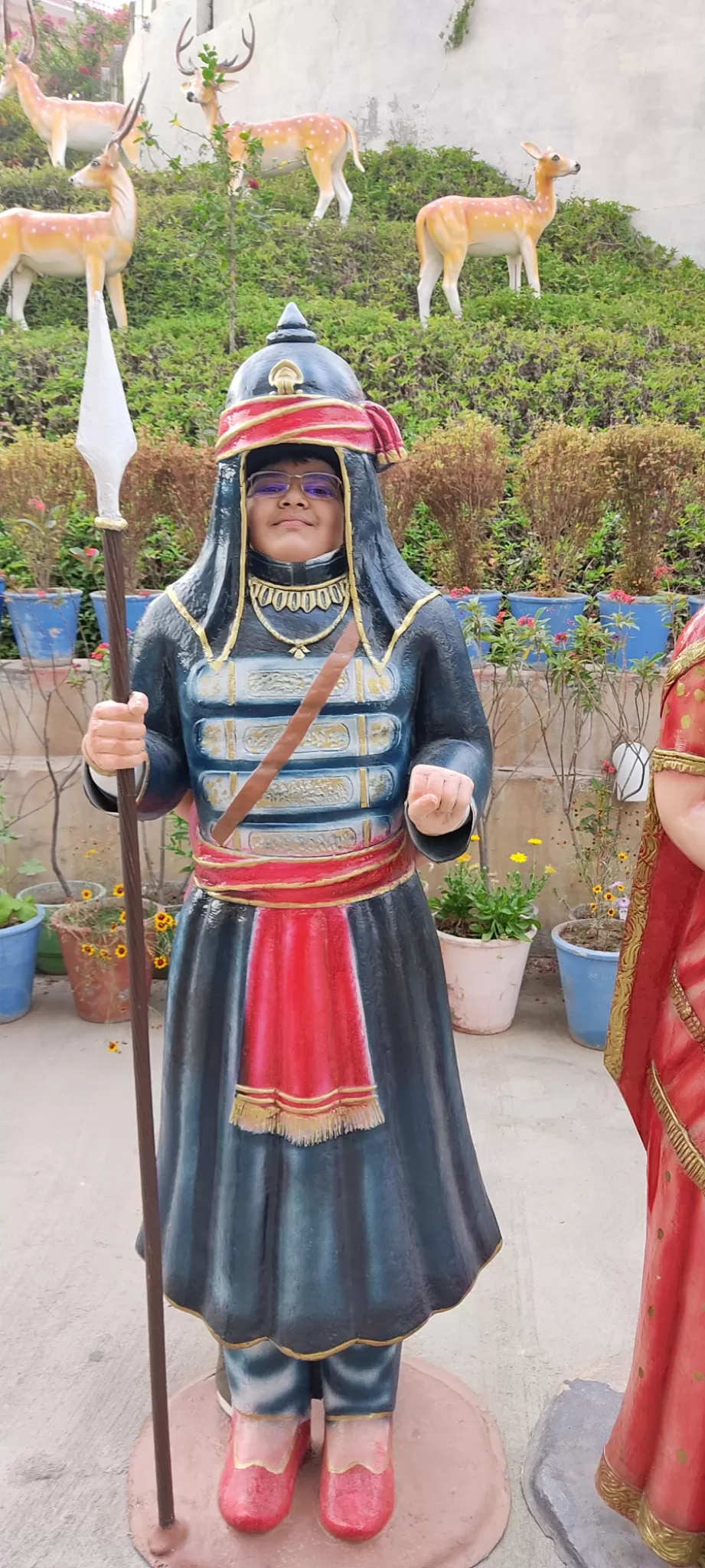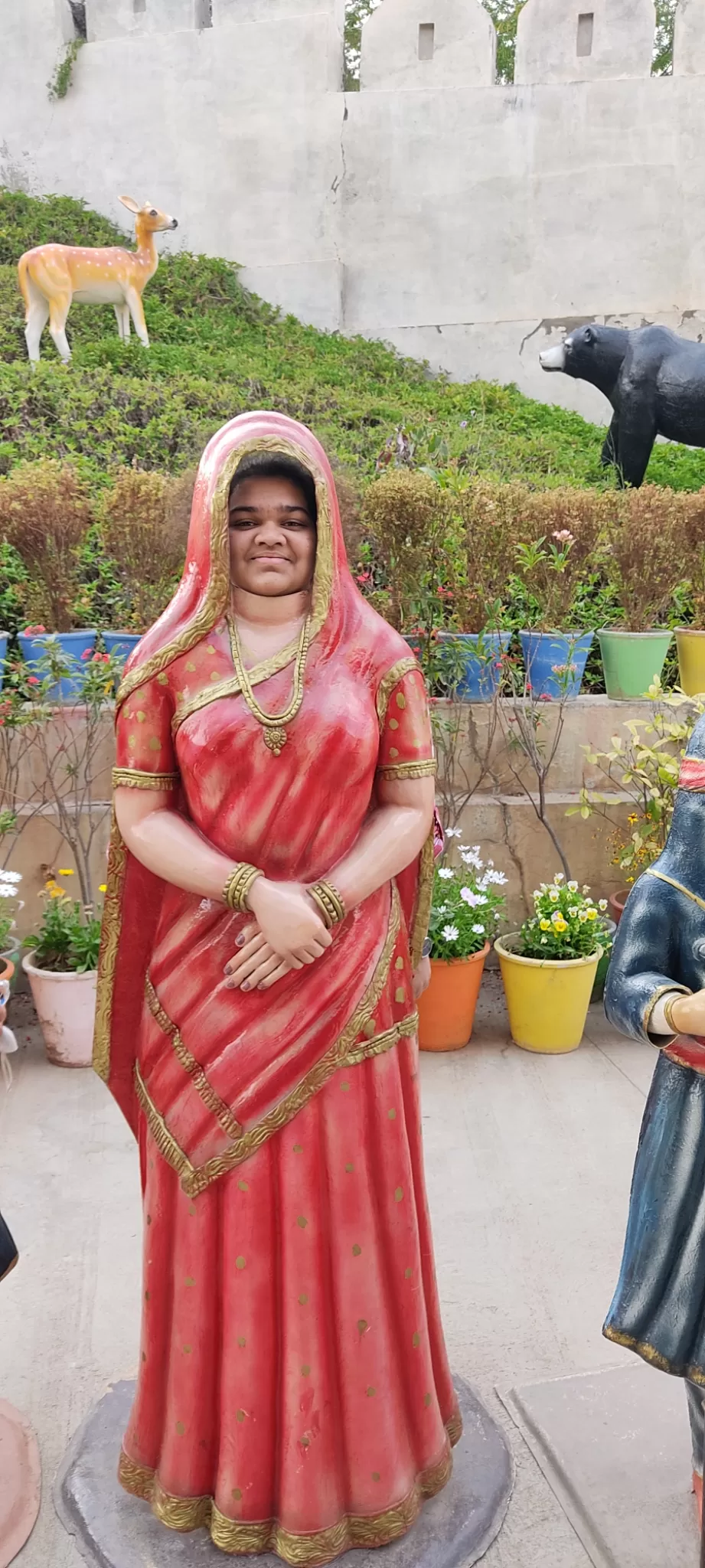 Shopping in Hathipole Bazaar
Krishna dal bhati
I had planned to do shopping on the last day and infact headed towards the market.
I could see colourful display of bandhini sarees, dupattas,lac bangles, meenakari work jhumkas, stone studded bangles of various patterns and hues..
I finally purchased fabrics, bangles , dhors-the typical Rajasthani bedsheets with elephant motifs, jhumkas.
We had lunch in Krishna dal bhaati,we relished this Rajasthani cuisine and the fact that they served unlimited Chaaz( butter milk) which was my was really an icing on cake!It cost at 350 bucks and was really worth it.
I had hot lemon tea from a famous place in Udaipur-'Mangal chai' which was refreshing.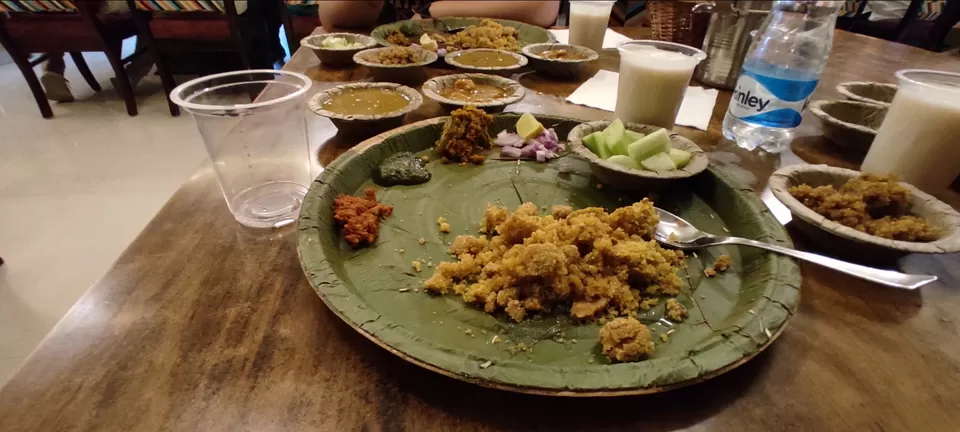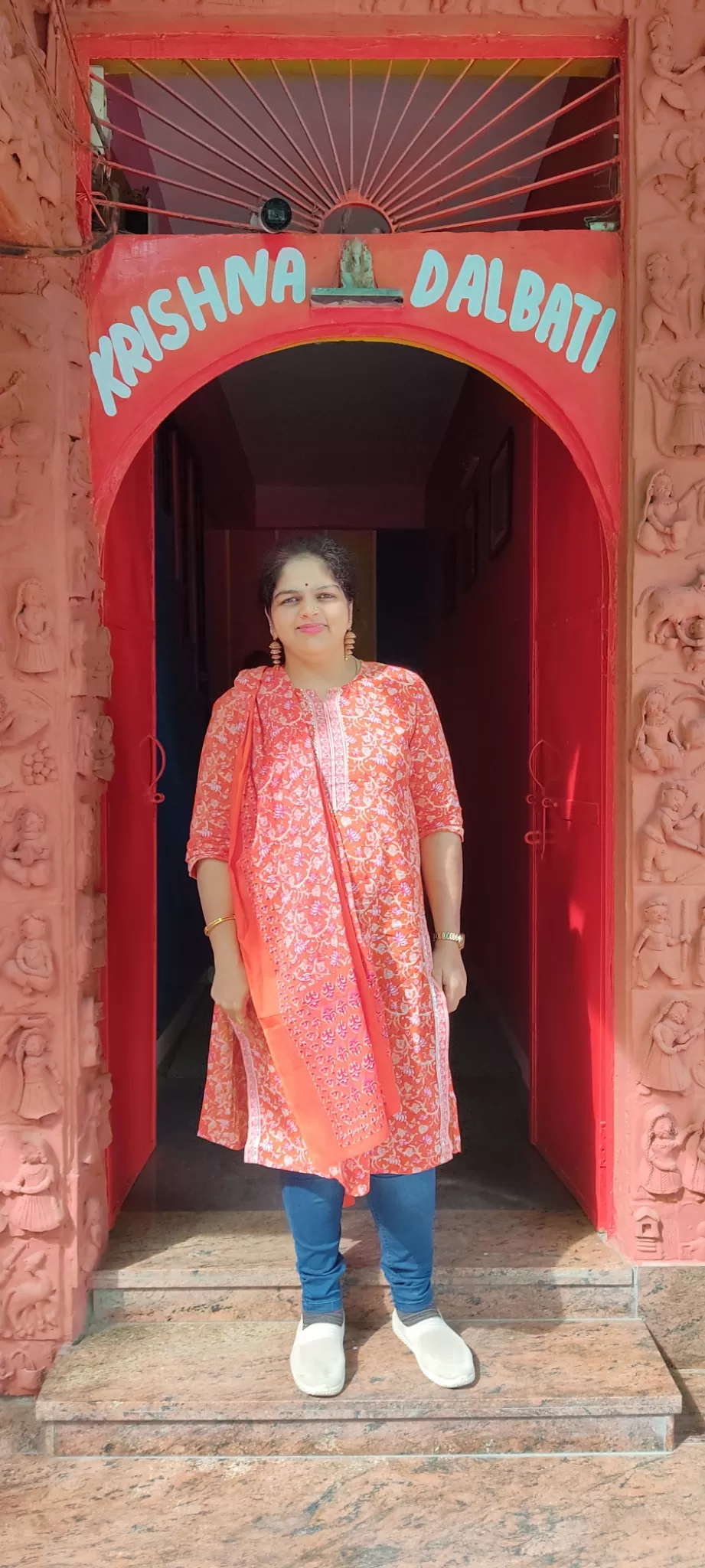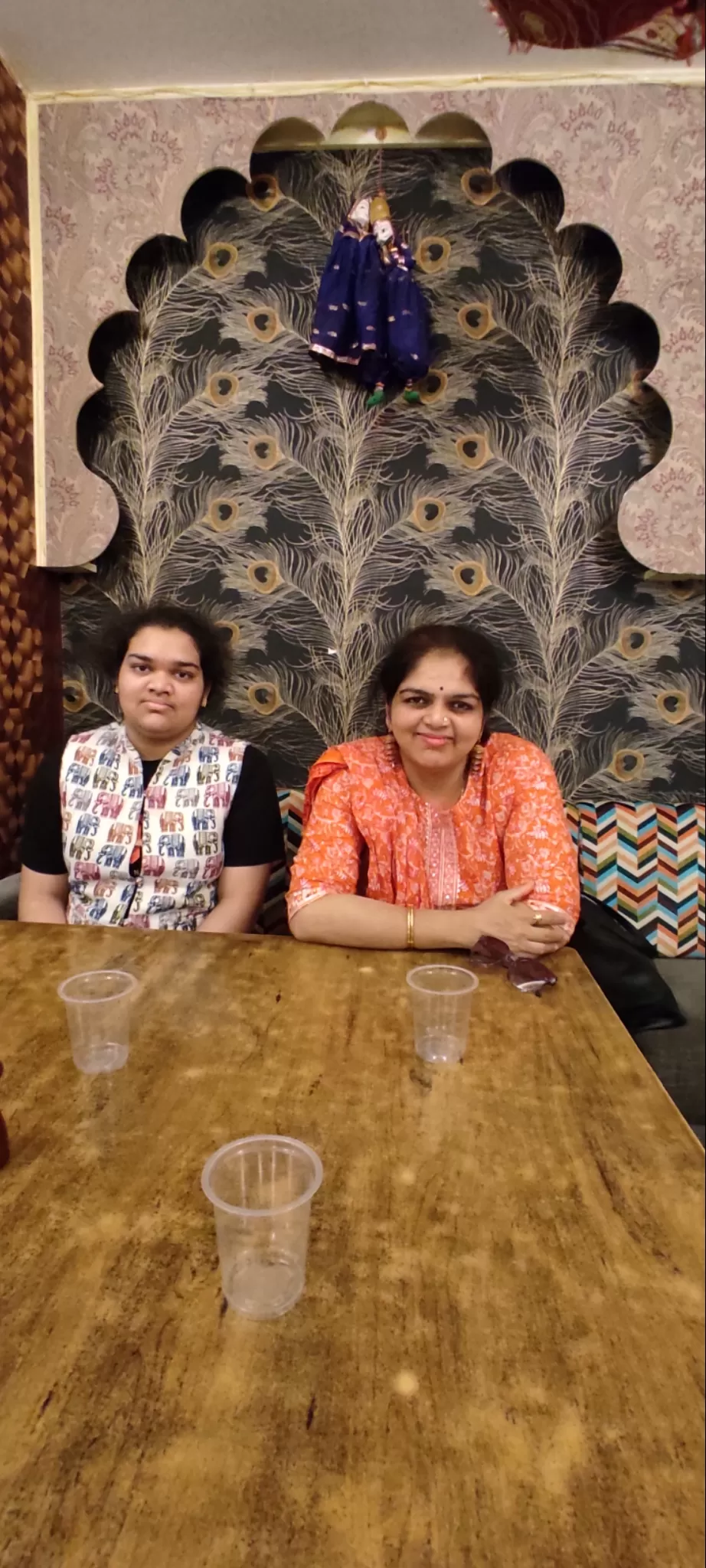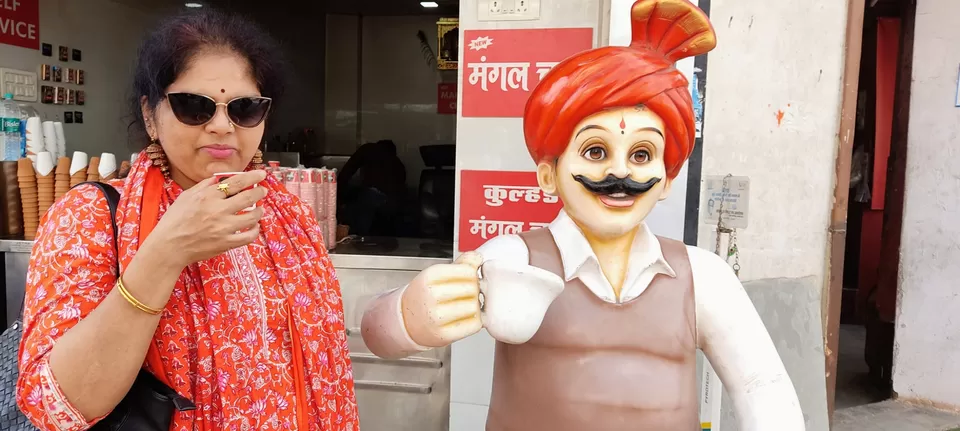 Rajasthan has that old world charm coupled with forts, palaces, heritage,culture,folklore,street food, beautiful locations which is a travellers' delight.
Udaipur is a place which tempts you to visit again and again owing to its beautiful lakes and the illuminated ghats which is a sight one must not miss in the night amidst the quirky cafes,the colourful market areas.