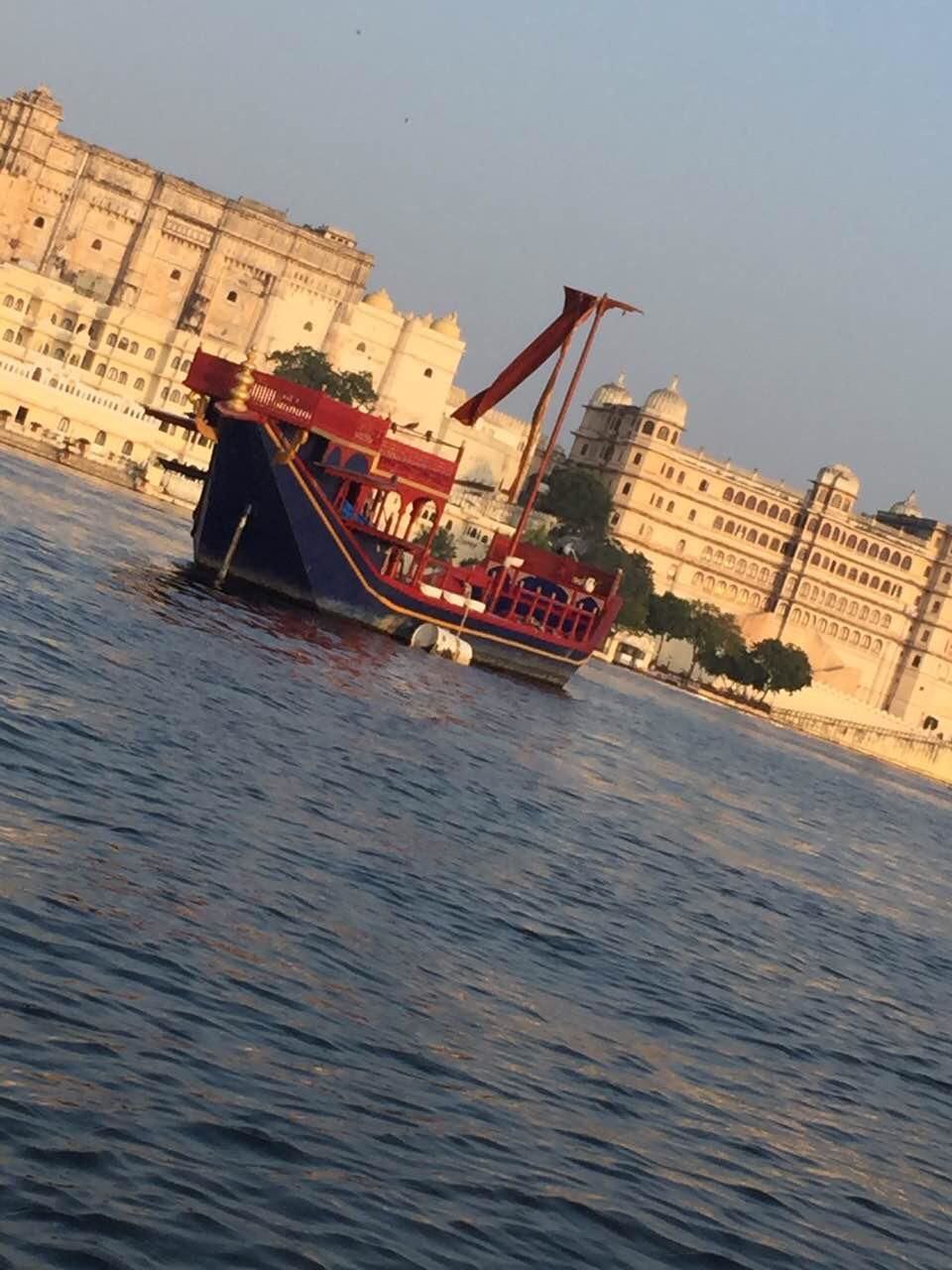 The state of Rajasthan houses many treasures and pleasures. One such treasure is the city of Udaipur, a slice of paradise in the heart of one of the largest deserts in the world. With its alluring sights and stunning lakes, it is a romanticized epitome of royalty. A must-visit for history buffs and experience-seekers alike.
The city of lakes is one of the most beautiful cities in Rajasthan. Founded by Rana Udai Singh II, the city has seven lakes that make for gorgeous views. On day 1 of our trip, we visited Lake Pichola after checking into the Radisson Blu Palace Resort and Spa. The Radisson property is bordering a vast jungle and overlooking the Fateh Sagar Lake. As the resort is on the outskirts of the main town, it is not a very expensive affair and offers a peaceful haven.
Lake Pichola is the busiest lake of the city as it cradles in its arms many palace hotels. Among them is the insanely famous Lake Palace Hotel and the much smaller Jagmandir Palace Hotel. Though staying at these hotels will cause your travel cost to shoot up through the roof, you can visit them for a tour, a romantic dinner by the lake, or for a lazy evening tea.
Since we could not visit the Lake Palace Hotel (it was booked for a wedding), we settled down in a tiny boat to visit Jagmandir Palace. The small complex is a lake island with a hotel, a cafe, a restaurant, and bars. The highlight of the place is its beautiful cafe nestled amongst lush gardens and palace structures. Enjoy the perfect evening tea by the lake and experience royalty at its best. Later, we popped into the restaurant for a dreamy dinner with a picturesque view of the lake. Rambling around the island palace is a pleasure many would enjoy.
To soak in some culture and history, a visit to the Sajjangarh Fort is a must, as it has unique architecture on display with a bird's eye view of Udaipur. It can be incredibly liberating to sit on the observation balcony and experience the beauty of the city. Visit it for the gorgeous views and the perfect selfies.
The City Palace in Udaipur combines Mughal & Rajasthani architectural styles and features a sound & light show every evening. However, a road behind the palace, which leads back to the main road, lit by a hundred street lights, along the lake Pichola, offers the perfect walk under the stars. It is an ethereal experience that warrants your time.
Visit Udaipur and experience royalty, romance, and the lakes at close quarters. Do not miss gorging on sumptuous Rajasthani cuisine and shopping for Jewellery while in Udaipur.
Like, share, and follow my Tripoto handle for more travel suggestions.