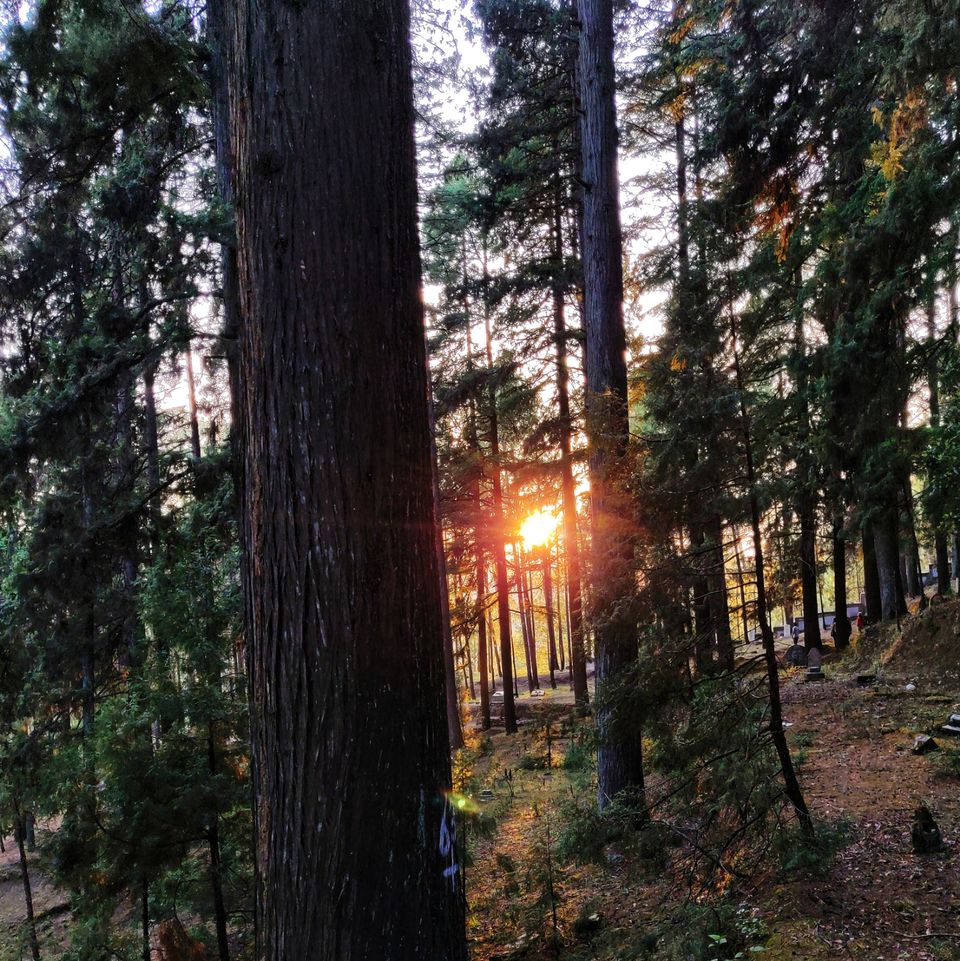 If one talks about Ranikhet, first few things that appear in our thoughts would be Nature, hill station, Panoramic view of Himalayas, Golf course and if you know a lot about the place you would say, The home of Kumaon and Naga Regiment. A few more things that may appear in your mind if you listen Ranikhet could be my school GD Birla or if you are a religious person it may be Jhula Devi temple, Kalika Temple or it may also be Haidakhan temple.
Since the British established the headquarters of the Kumaon Regiment here and used the station as a retreat from the heat of the Indian summer, this place also accommodates some magnificent British Architecture. There are few churches from that period which are now converted into Tweed factory, clubs, schools and hospitals and there is also one commonwealth war graveyard.
We first visited the Tweed factory of Kumaon Regimental centre where the tweeds and shawls are weaved for a cause to provide employment and good living to those women who are now war widows. With the Moto of 'weaving for a cause', this place has some beautifully designed shawls and tweeds of very good quality wool at very affordable pricing. we had a look at the machinery used for weaving although due to the late hours we were unable to look those machine at work but visiting that place was an amazing experience,I would recommend all those who visit Ranikhet,it is a must visit place if you like wearing classic tweeds or wants some beautifully embroidered shawls or stoles to add up in your collection. Next in our list was to visit a church which was constructed in 1899 in a very picturesque landscape and after that, we visited the last place of the day which is rarely visited by those who visit Ranikhet, Commonwealth War Graves. That place is in the deodar forest, some of the graves there are almost 120-150 years old and the best part the view of the setting sun from that graveyard is amazing.
As compared to the past Travelling these days is convenient due to the easy connectivity of a place by all means of transport, which is a great thing but that also makes popular places in tourist destinations crowdy so in my travel I try to figure out those amazing places where there is not a lot of hustle and bustle but are beautiful and ideal place where one can connect with nature. There are many more places which are amazing and worth visiting while at Ranikhet for which I'll write some other time, till then happy travelling fellas!