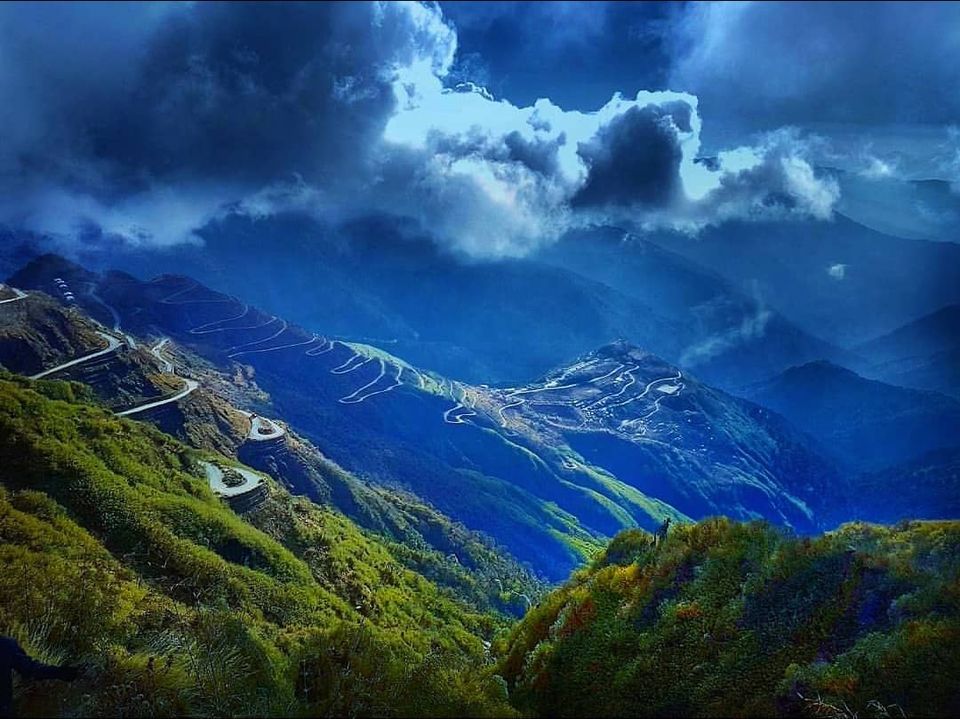 Having planned a difficult but adventurous week in Sikkim, I reached new jalpaiguri station in Siliguri, west bengal early in the morning. This is the most budget friendly gateway into the mountain state. I had to reach Ravangla. Unfortunately no direct shared cabs were available. I had to take a shared Cab to Singtam, which cost Rs. 250 per person and then another shared cab from Singtam to Ravangla for Rs. 120. It was a 7 hour journey from siliguri to Ravangla. The hotel I booked gave a mesmerising view of 'Buddha park', mountains and the valley. On a clear day one can see the Kanchenjunga and I was lucky enough to witness that.The temperature was as low as 5℃.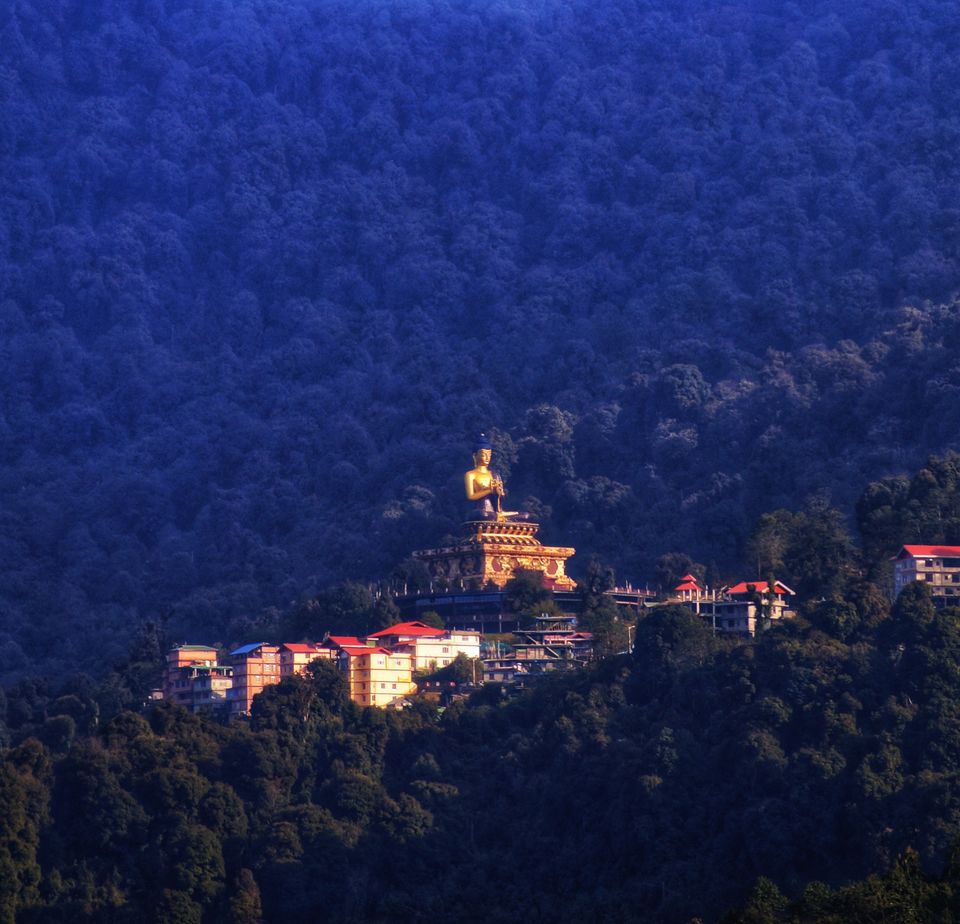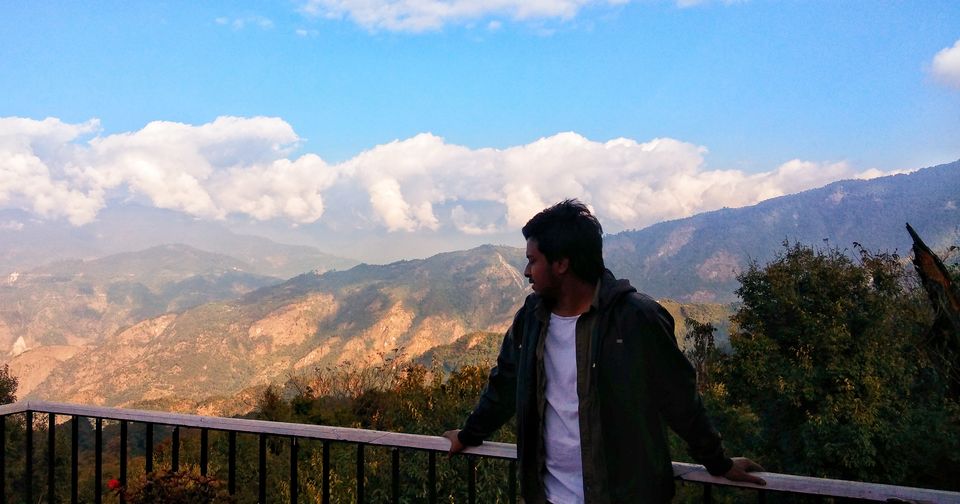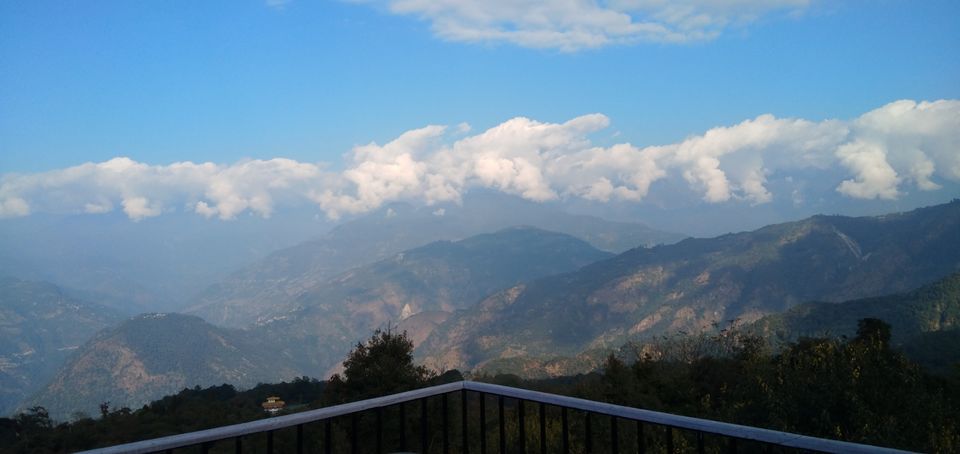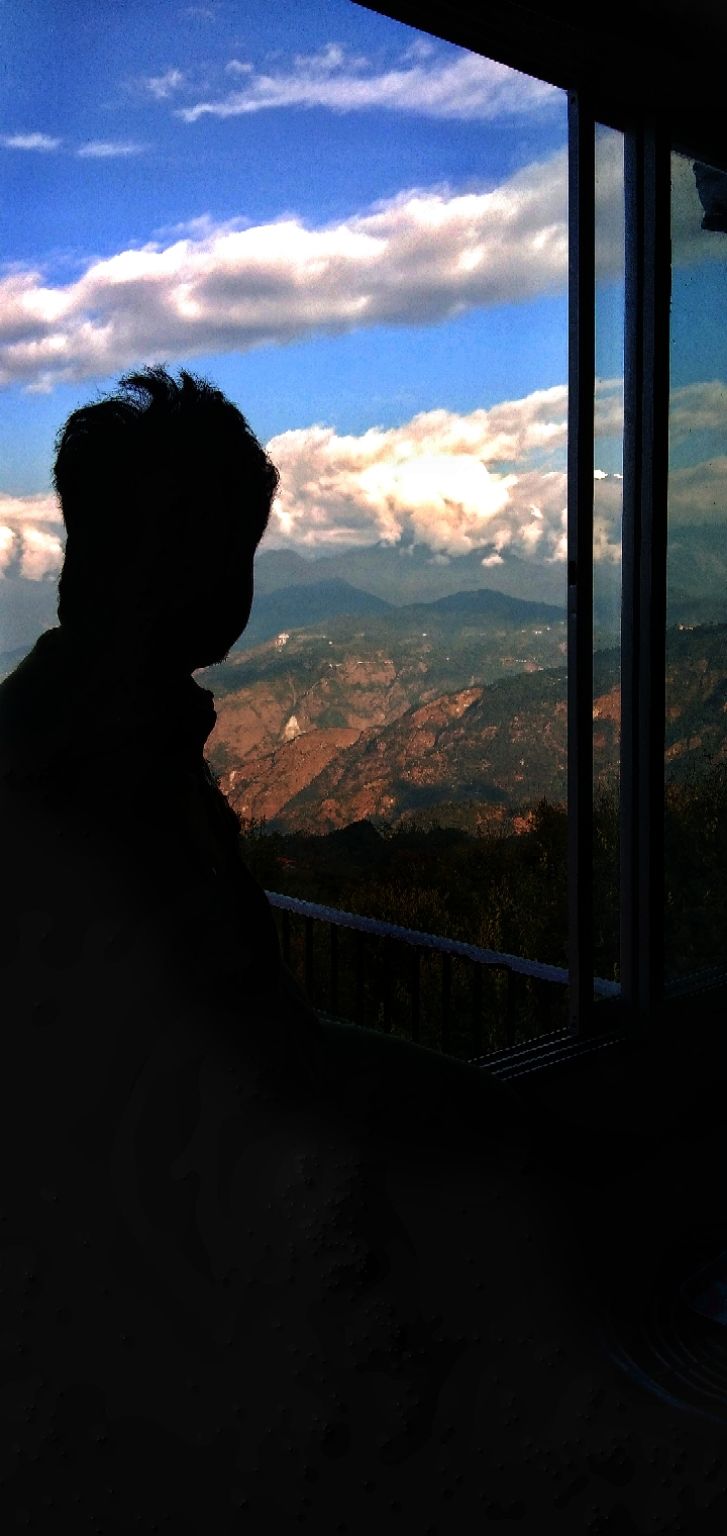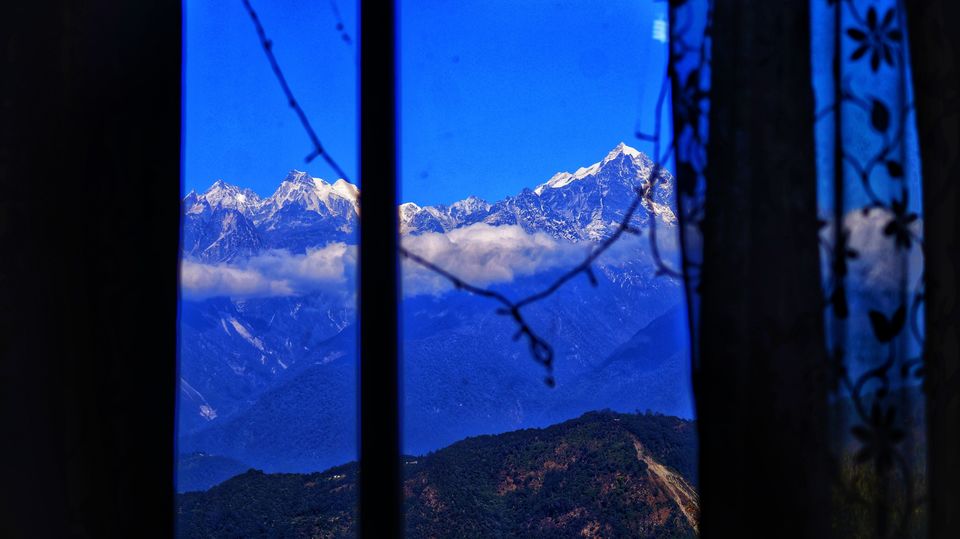 After a good sleep, I started the day early. Had breakfast and hired a private taxi for sightseeing. We headed towards Tashiding monastery. It's 35 kms from Ravangla. The monastery is splendid. It's a 10 mins walk from the parking. It's surrounded by lush green garden full of flowers. If you ever visit this place dont forget to go and see the huge bell beside the main building. One can hear the bell ringing from 35-40 kms away. Everyone is allowed to ring the bell so you can try for yourself. Don't forget to do it thrice, like the buddhist do.
After Tashiding monastery we started our journey towards Kanchenjunga waterfall. something extraordinary about Sikkim is that you will see 100s of waterfall here. On the way to Kanchenjunga waterfall, we crossed the river Rimbi. The blue water made me stop and click some pictures. Then I continued towards Kanchenjunga falls.
It started raining as soon as I reached the falls. For a while it left me confused if it is the water from the falls or it was really raining. Kanchenjunga falls consider 2 waterfalls. This is best waterfall in South sikkim. Not surprisingly the place was crowded. There are 2 dhaba in front of the waterfalls and they serve mouthwatering food.
After Kanchenjunga falls we started driving towards Khecheopalri Lake. It is one of the sacred lakes of Sikkim. The lake is a 10 mins walk from the parking. The lake is surrounded by mountains and is full of fishes. Don't forget to get some fish food from the shops near the parking. I'll let the experience be a secret so that everyone can go and be surprised by the way the fishes react. It was still raining, it was very peacefully near the lake. The moment can't be described in words.
After the lake I returned to Ravangla via Pelling. I missed the Pelling snowfall by some time and I could only enjoy the fresh snow on the way back to the hotel.
I reached Ravangla and it was colder than the previous day due to the rain and snowfall.
This was end of day 2.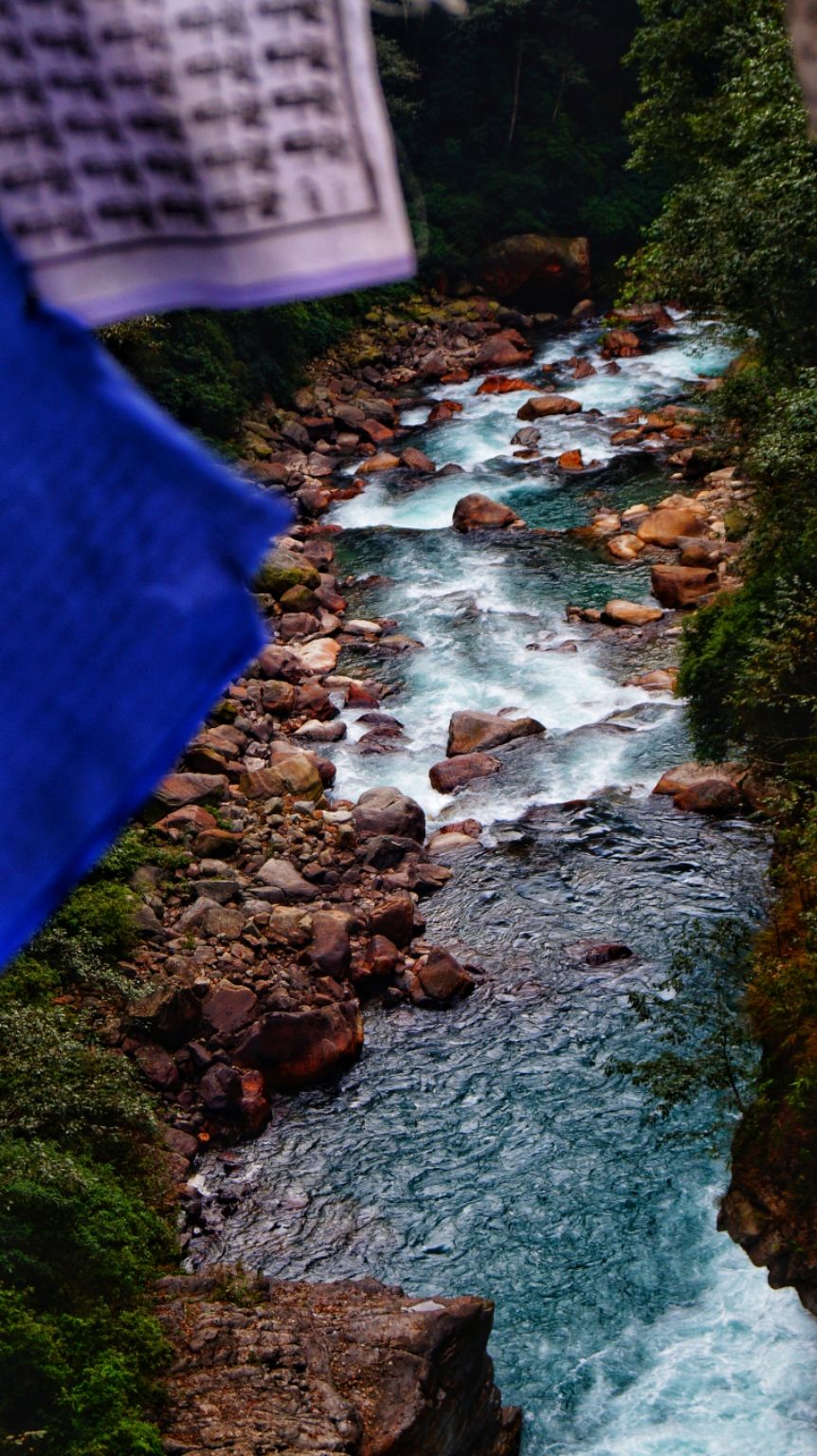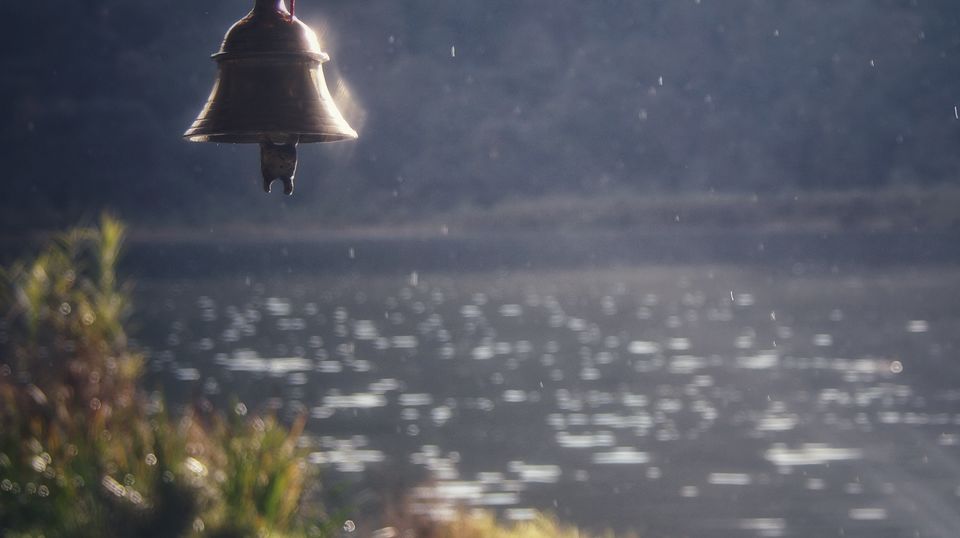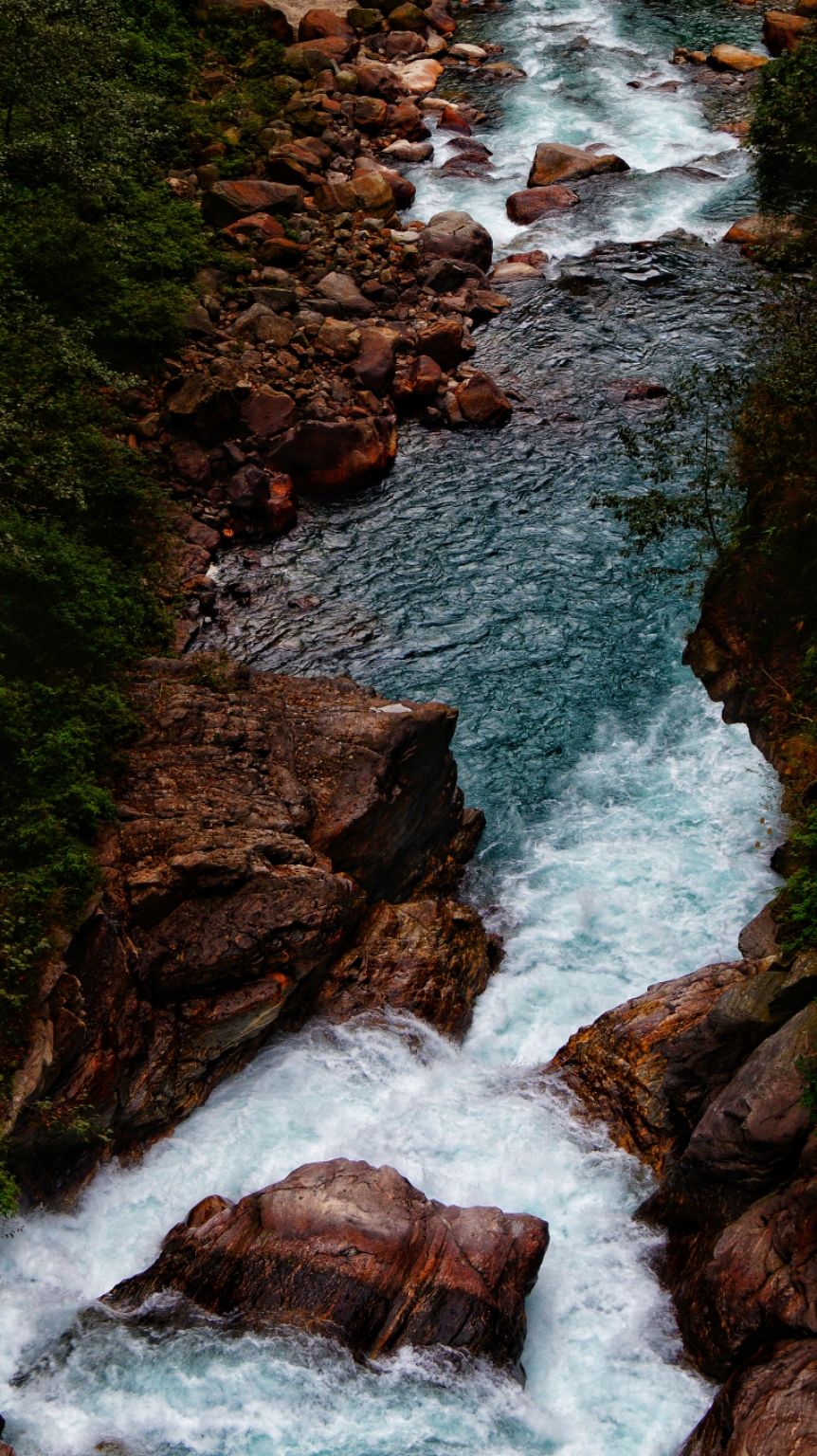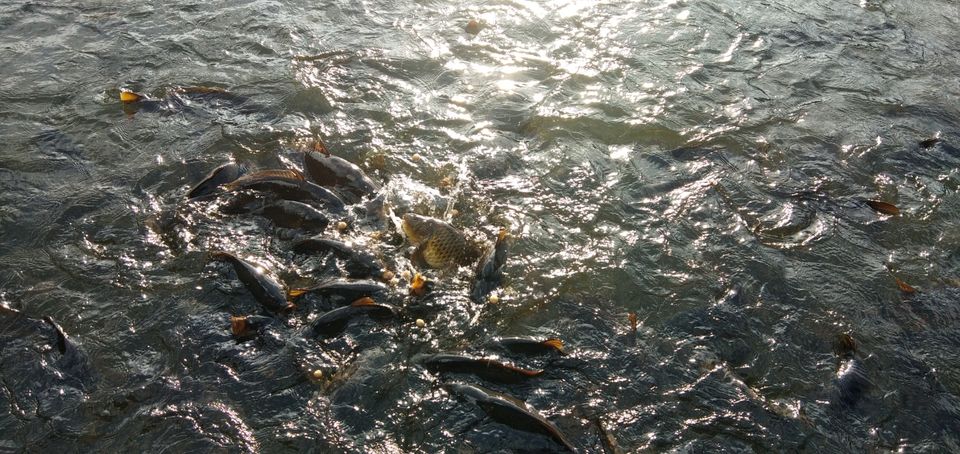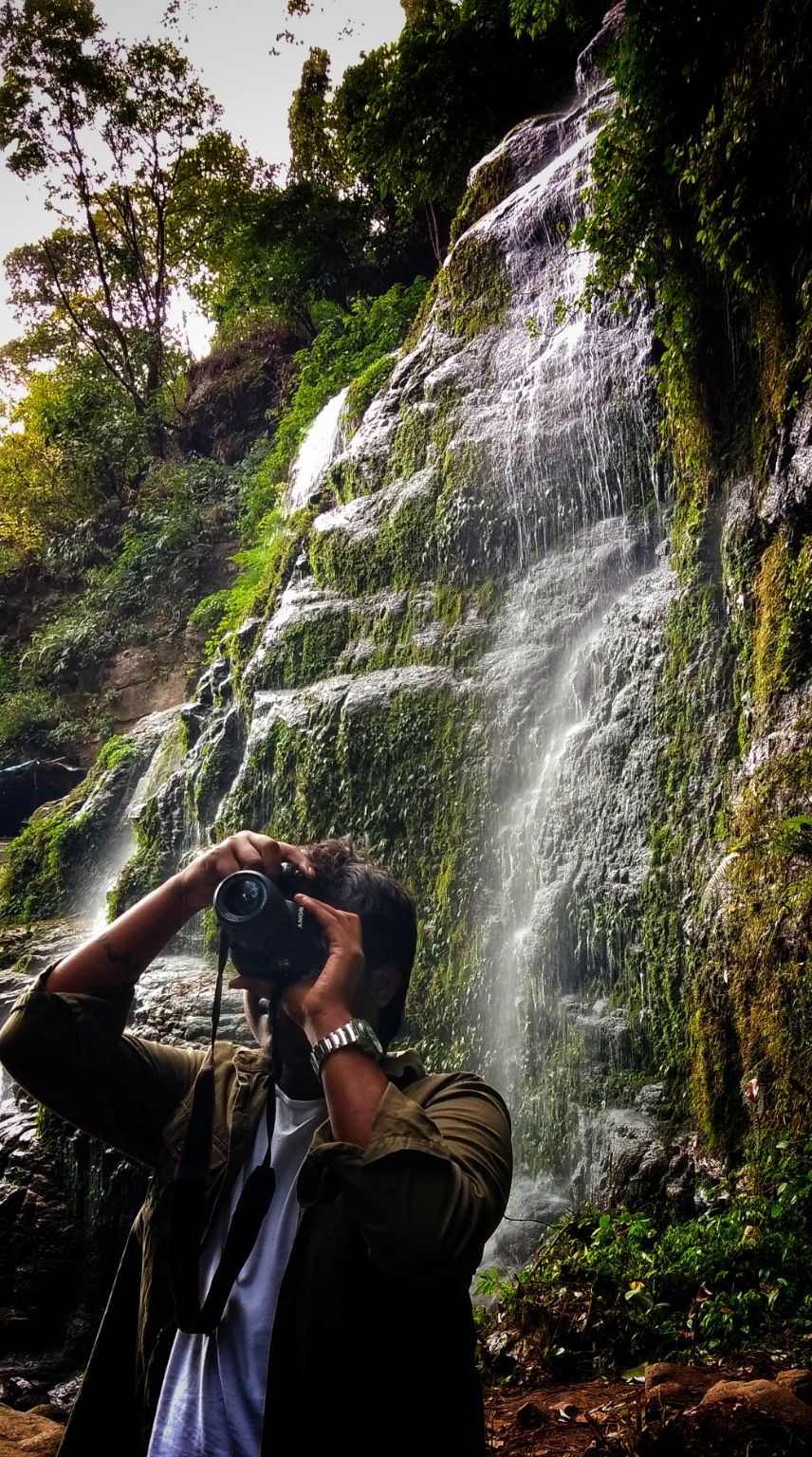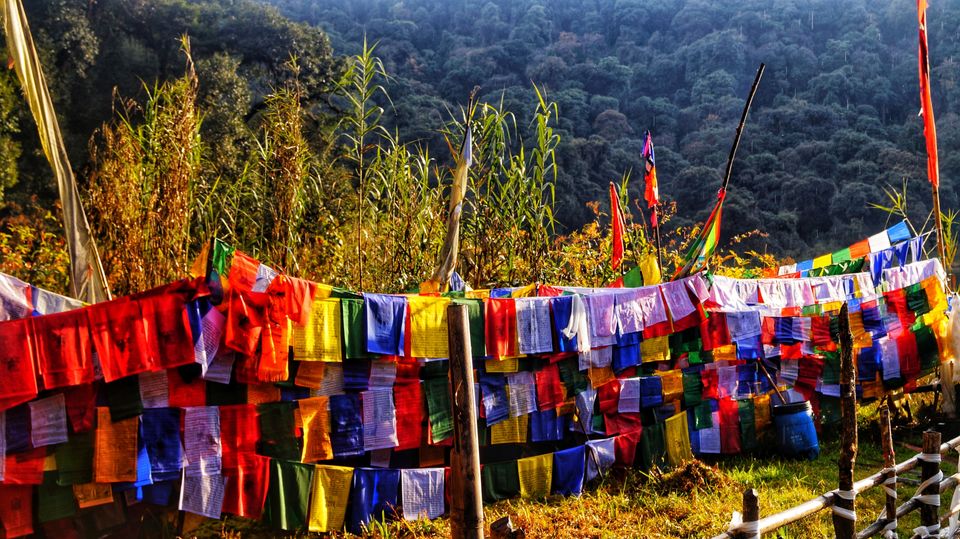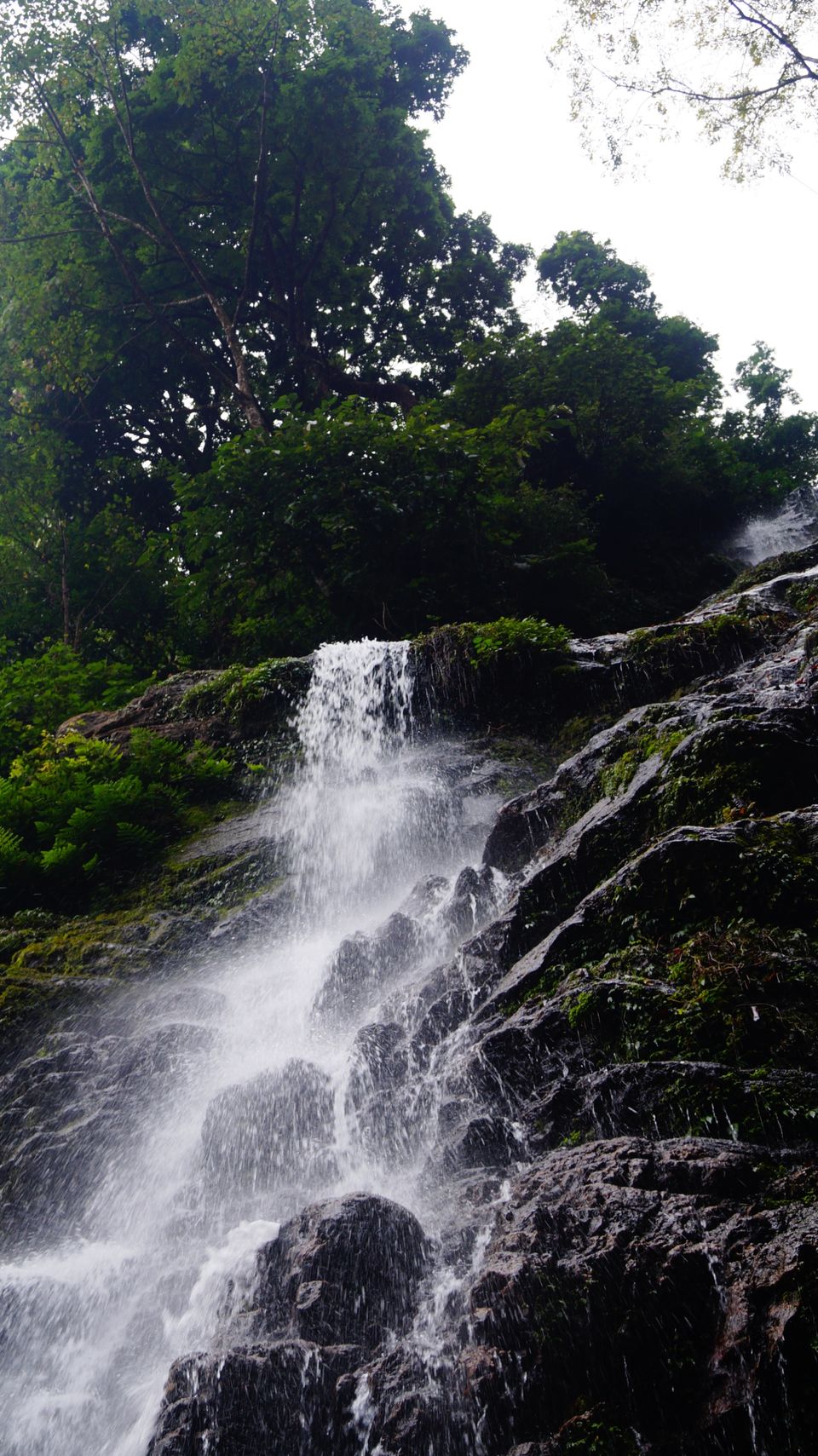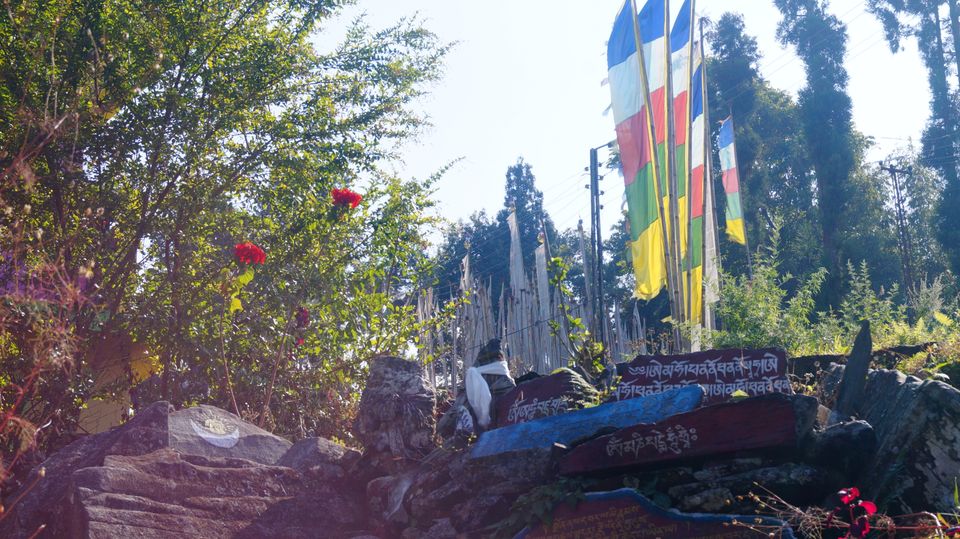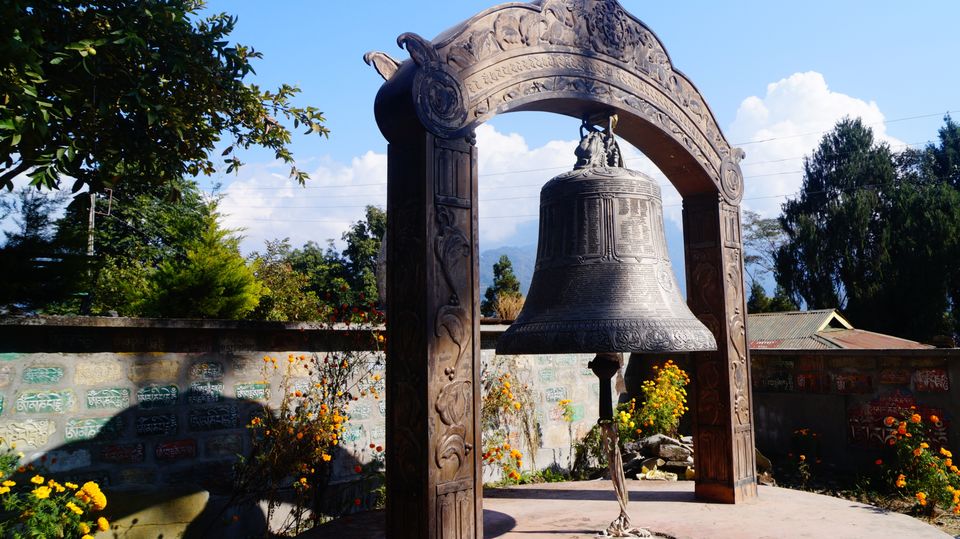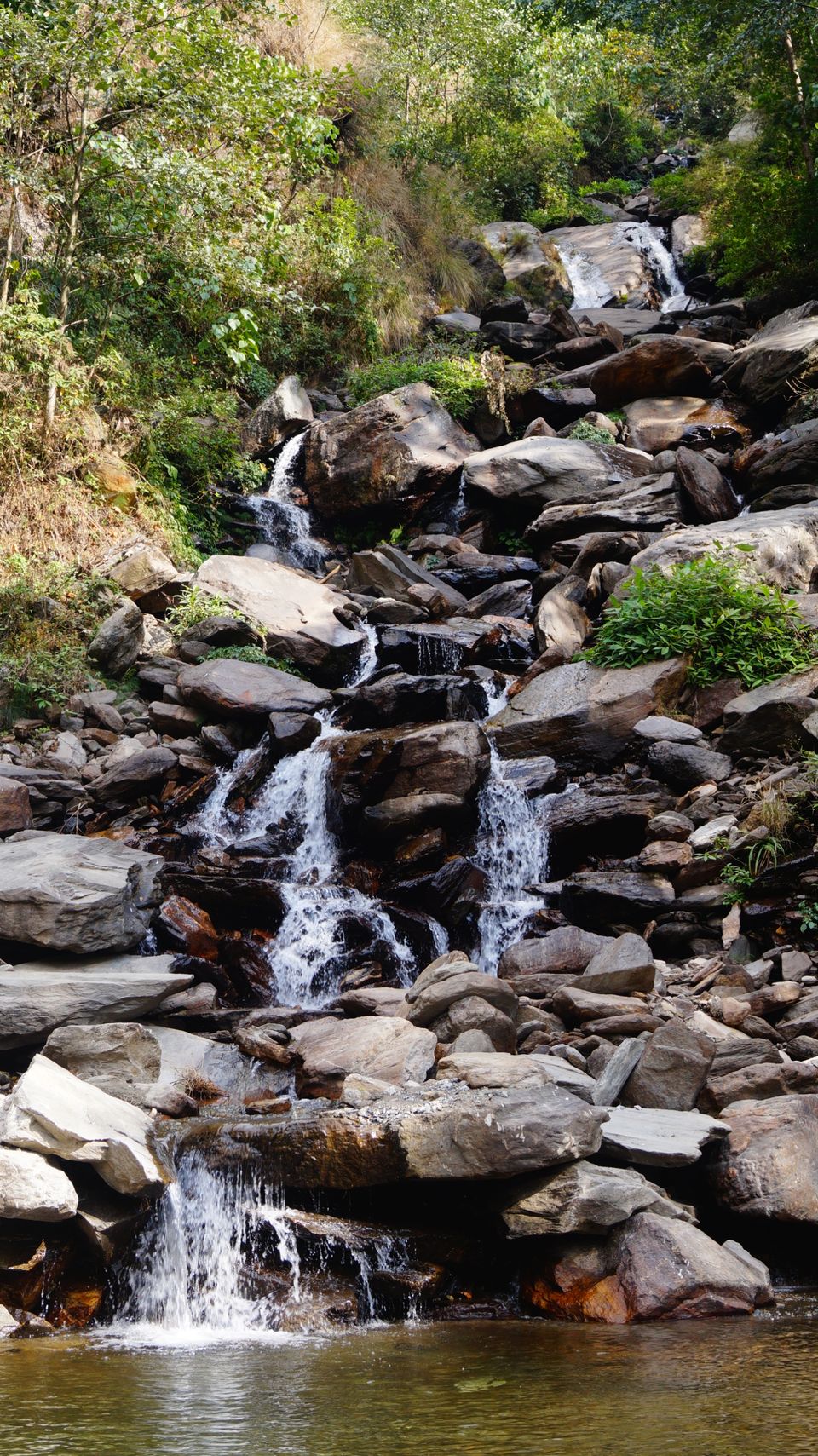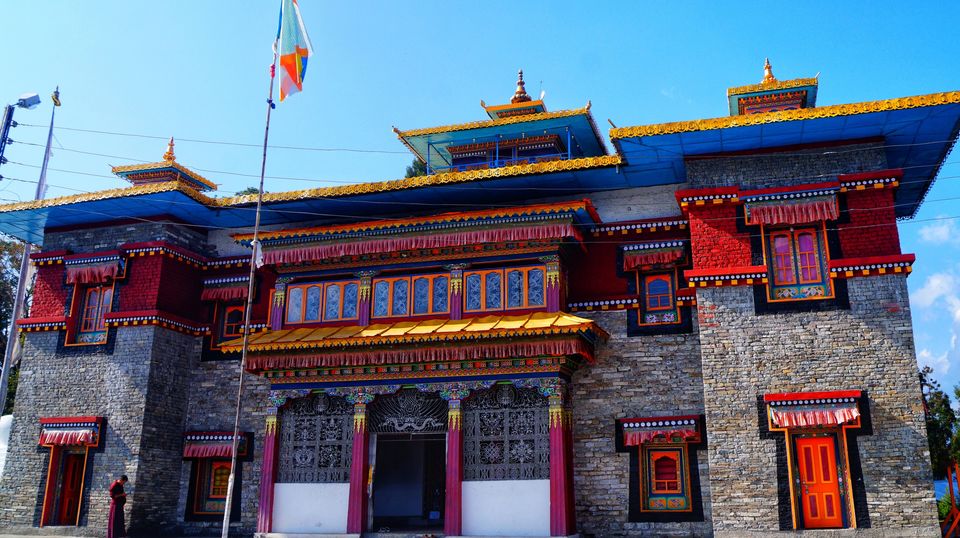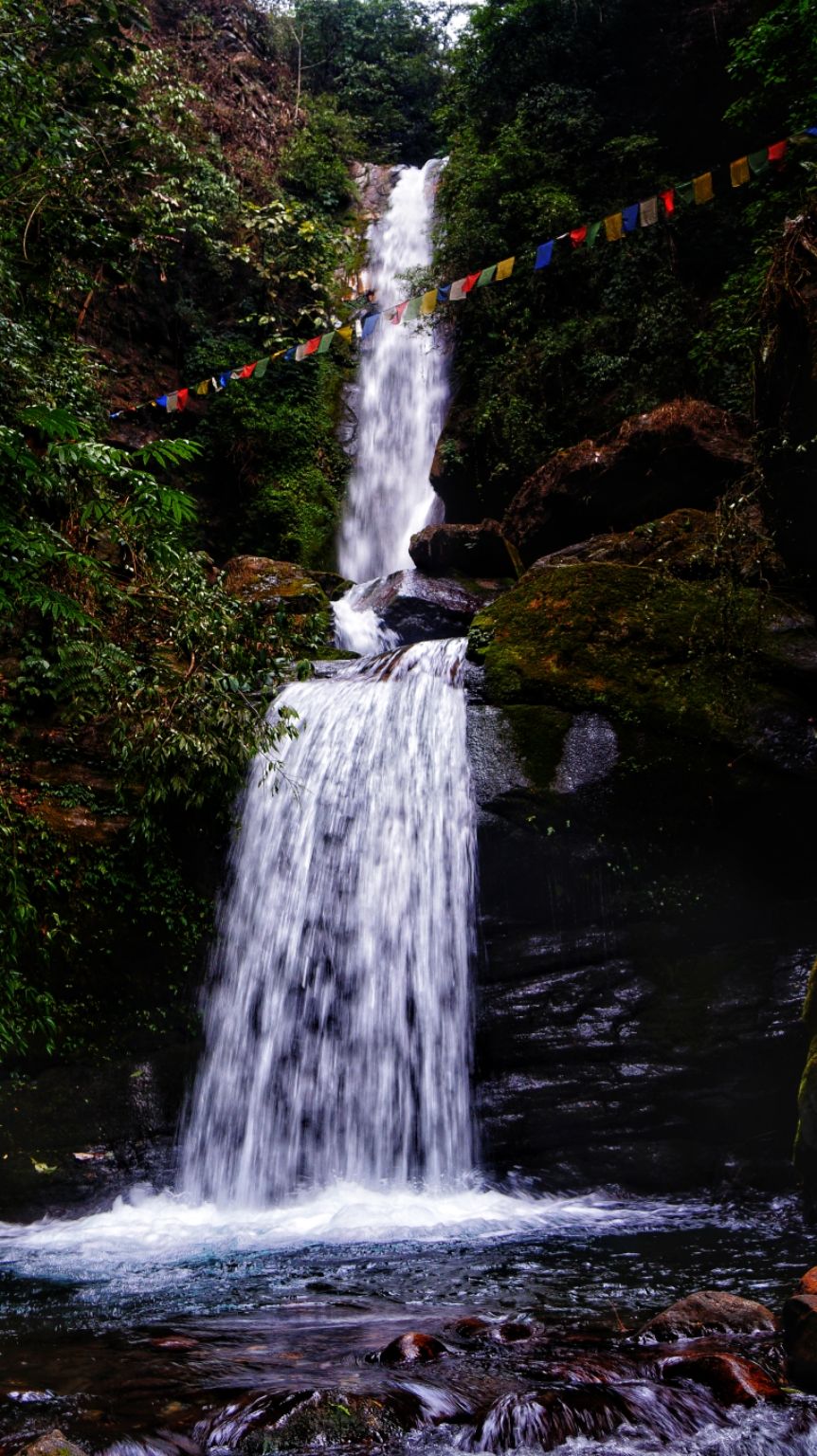 It was the day to leave the beautiful town of Ravangla but how can one leave without going to the Buddha park! So I Woke up early packed my bag and went to the Buddha park. I could see the Buddha park from my balcony but that wasn't enough. I reached Buddha park. It was snowing the previous night, fresh snow was visible in the lawn. It is well constructed and maintained in more than an acre of land. I was shocked to realise how big actually the statue was. When I finally reached the statue I turned out to be a museum.
I entered the statue (museum). One can read the life story of Gautam Buddha, which is beautifully painted and explained on the walls. It had 3 floors in total. Photography isn't allowed inside the museum.
The Buddha park also consist of a prayer hall. It's not a place of my interest so I skipped it and hurried to leave Ravangla for Gangtok.
I reached the main circle of Ravangla and took a shared cab to Gangtok for Rs. 250. Due to recent landslides around 6kms of the road was destroyed and we have to take a 'kaccha rasta'.
It was a 5 hours journey to Gangtok, the capital of Sikkim.
I checked into my hotel. I booked a room with a view but to my disappointment the only view I could get was from the washroom. I called it night.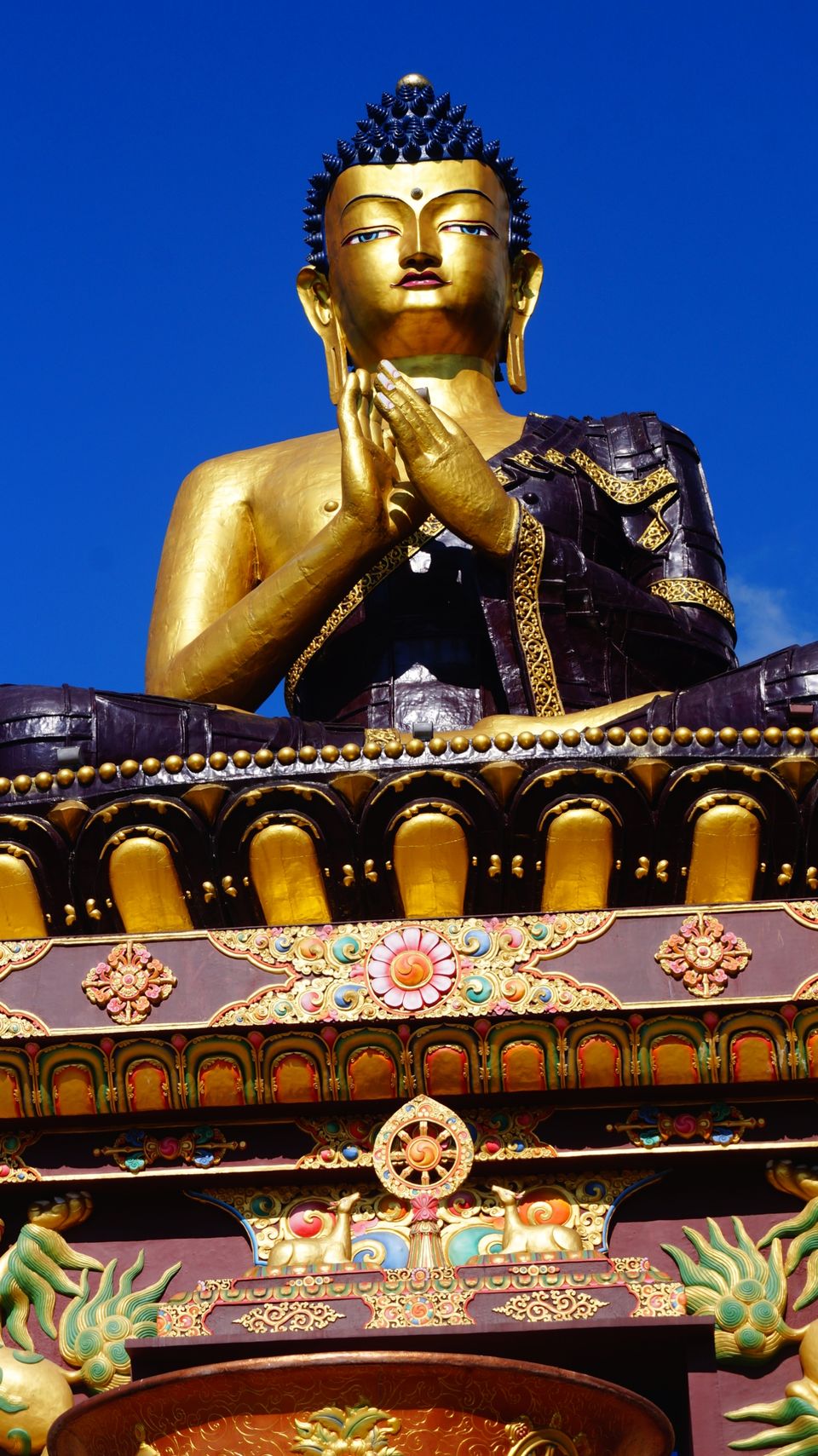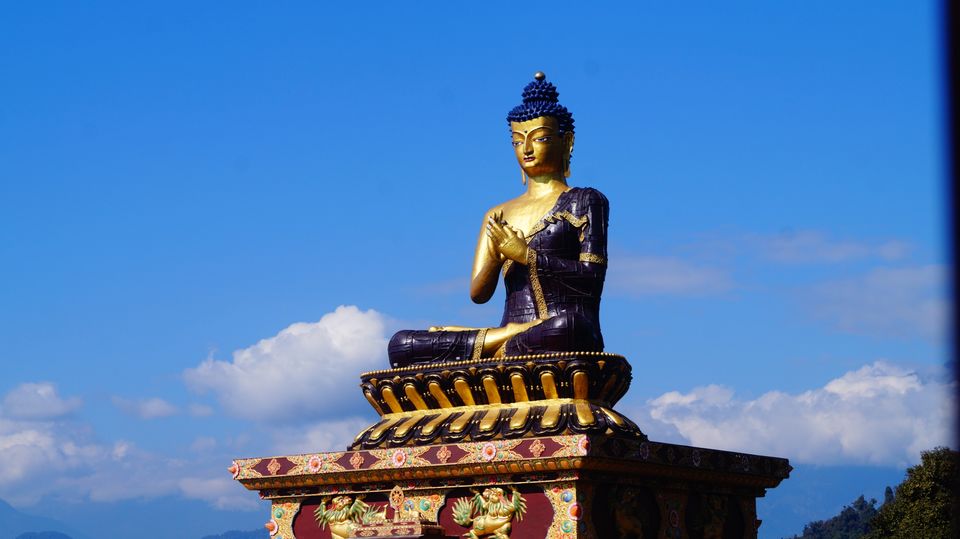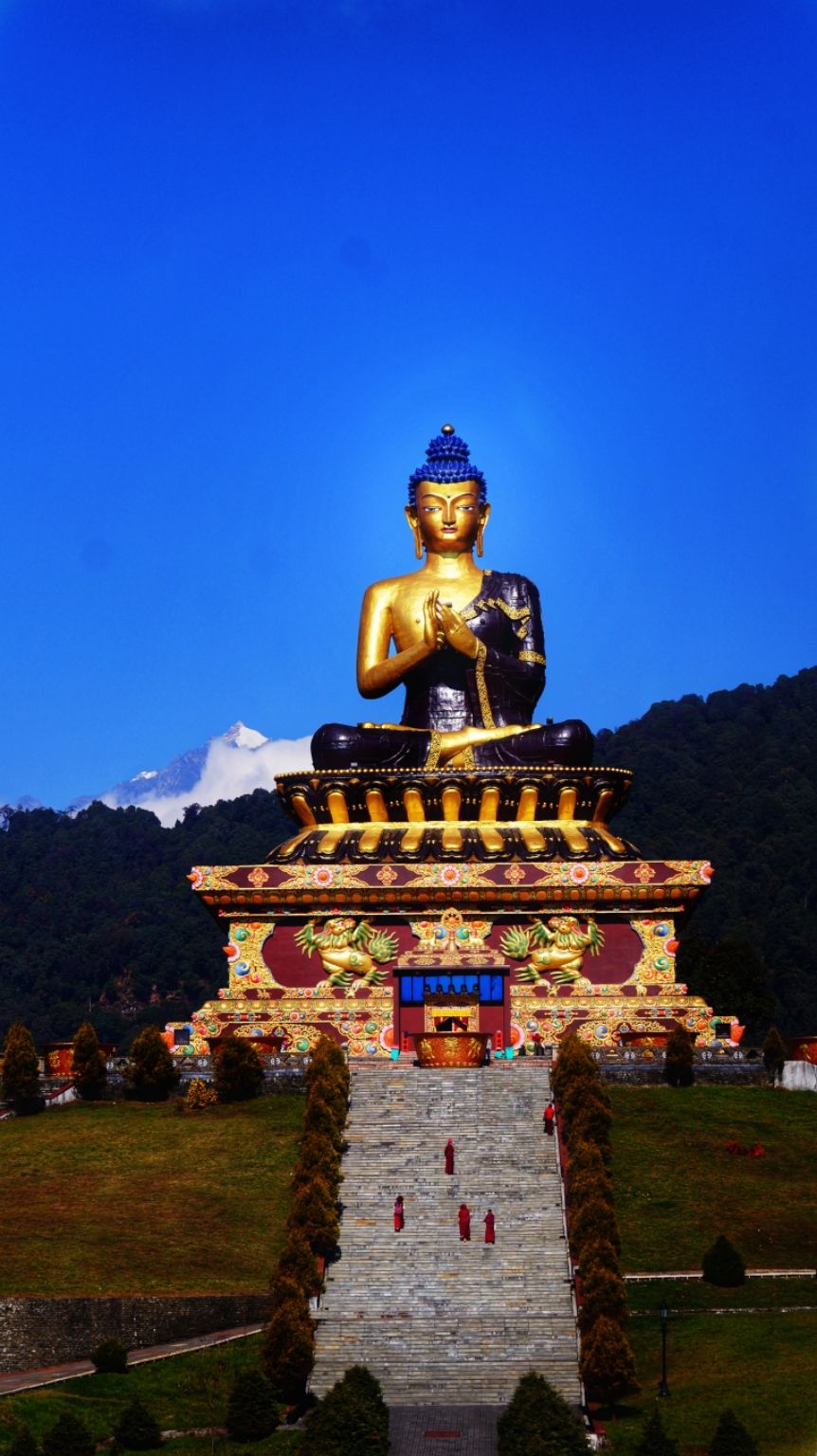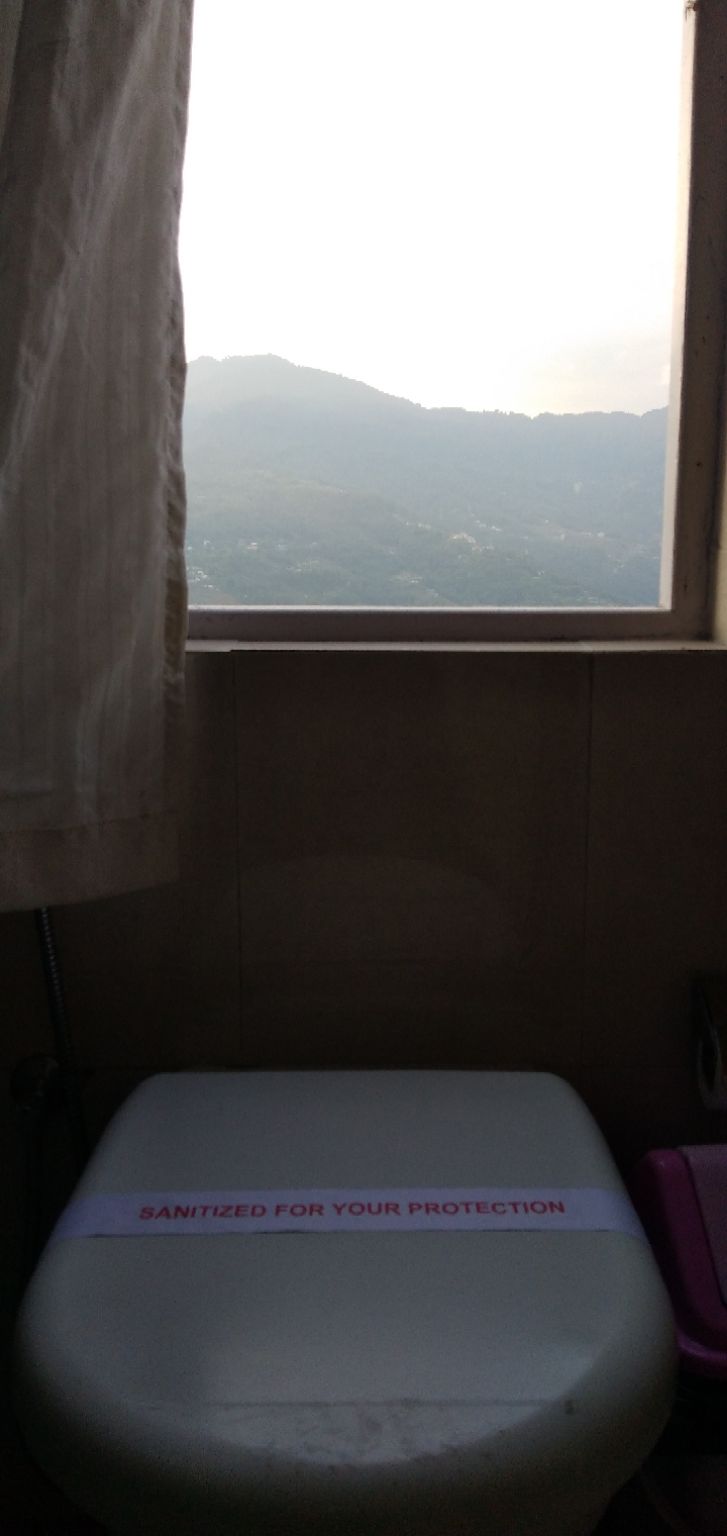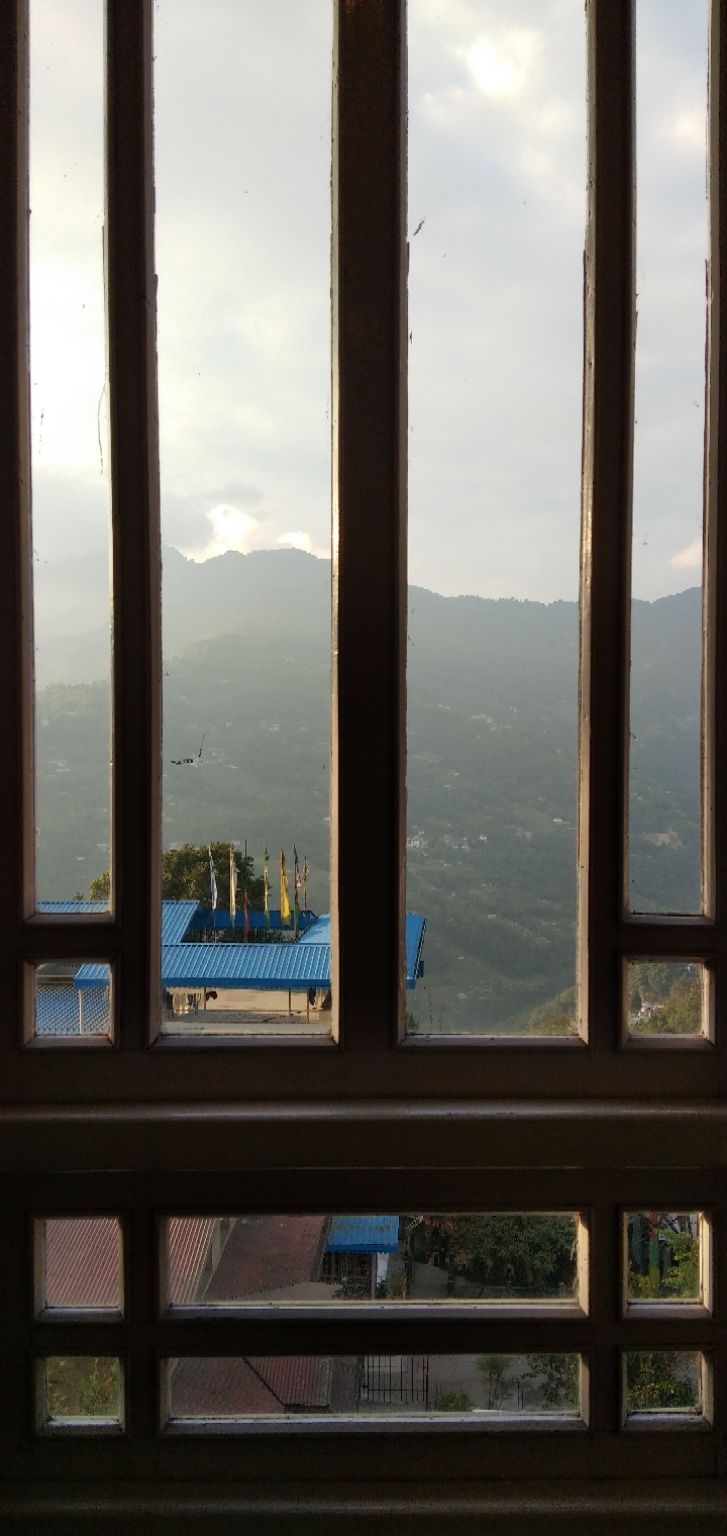 The main reasons to come to Gangtok were Tsongmo lake and Nathula pass. But that being closed on Monday and Tuesday gave me 2 days to explore the city and towns nearby. I started the day by visiting 'Dodrul chorten'. While I was in sikkim the Lasoong festival was going on. Everyone was in a festive mood with their traditional dresses on. Chorten is place for prayers. I met a local singer while desending from the chorten who sang 'ishq sufiyana' beautifully.
Without wasting much time there I went to Enchey Monastery. It is a beautiful place. The old building of the monastery was active and a new building was being constructed.
Then headed towards the Tashi view point which was a little away from the city. On a clear day on can see the Kanchenjunga ranges from the view point. It wasn't my day, it was cloudy.
Disappointed I returned to the hotel.
After a short nap, I decided to go to the Iconic M.G marg for some shopping. M.G marg is named after Mahatma Gandhi. It is loaded with food junctions, cafes, shops selling entiques, clothes, toys and Bars.
After strolling for few hours I headed back to the hotel to get some rest.
The next day was unplanned. I was tired to even think about it so I decided to take rest and not do anything the next day.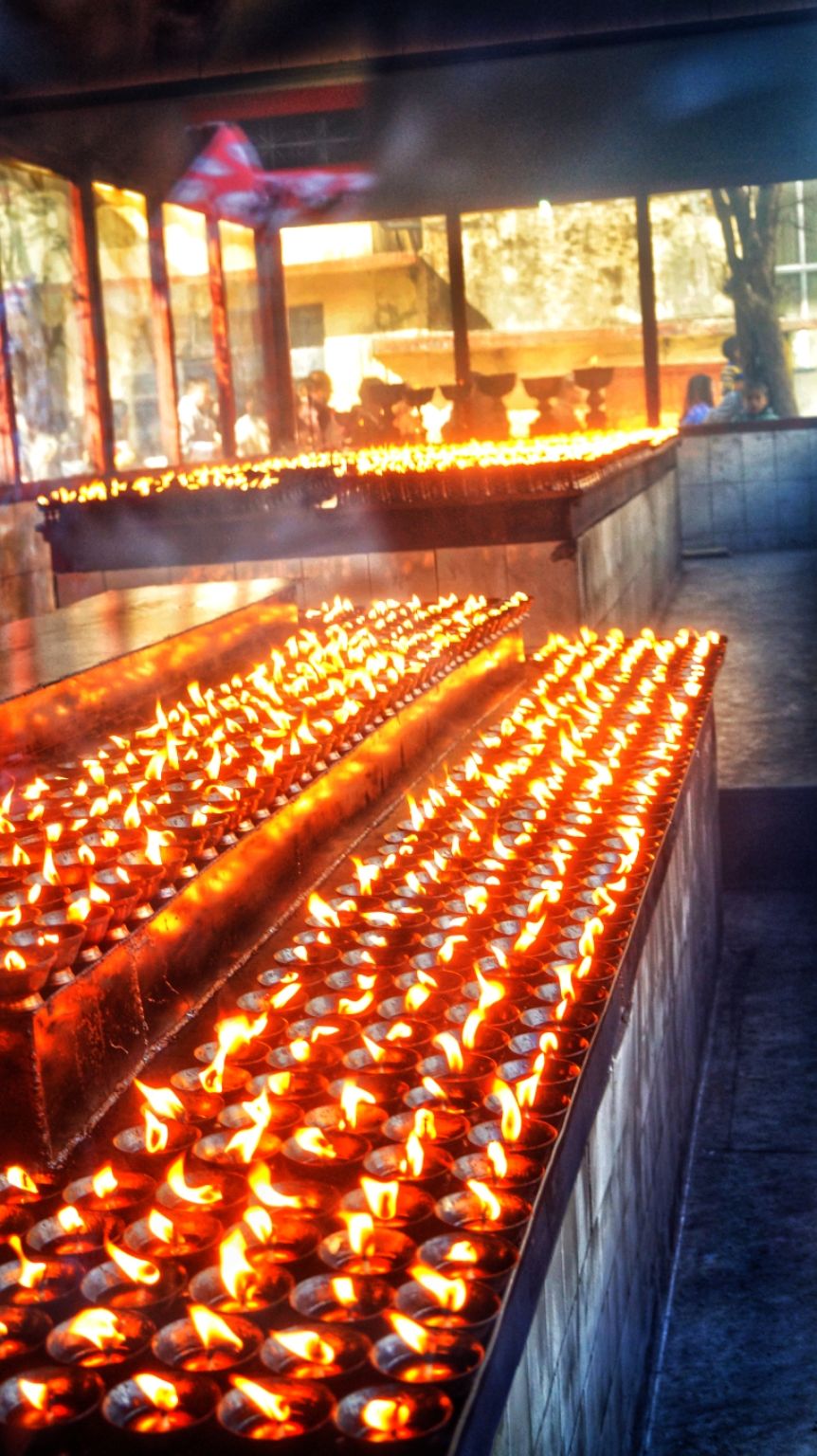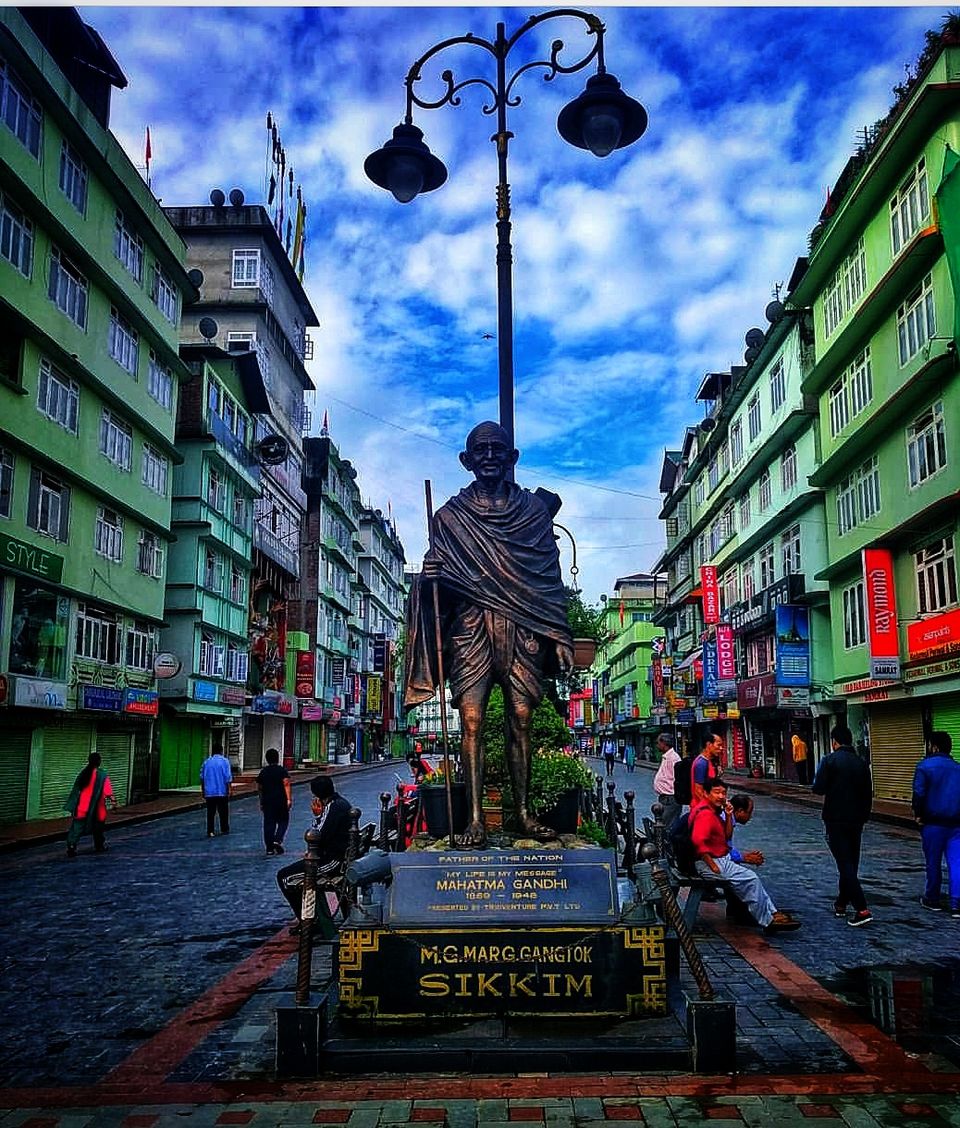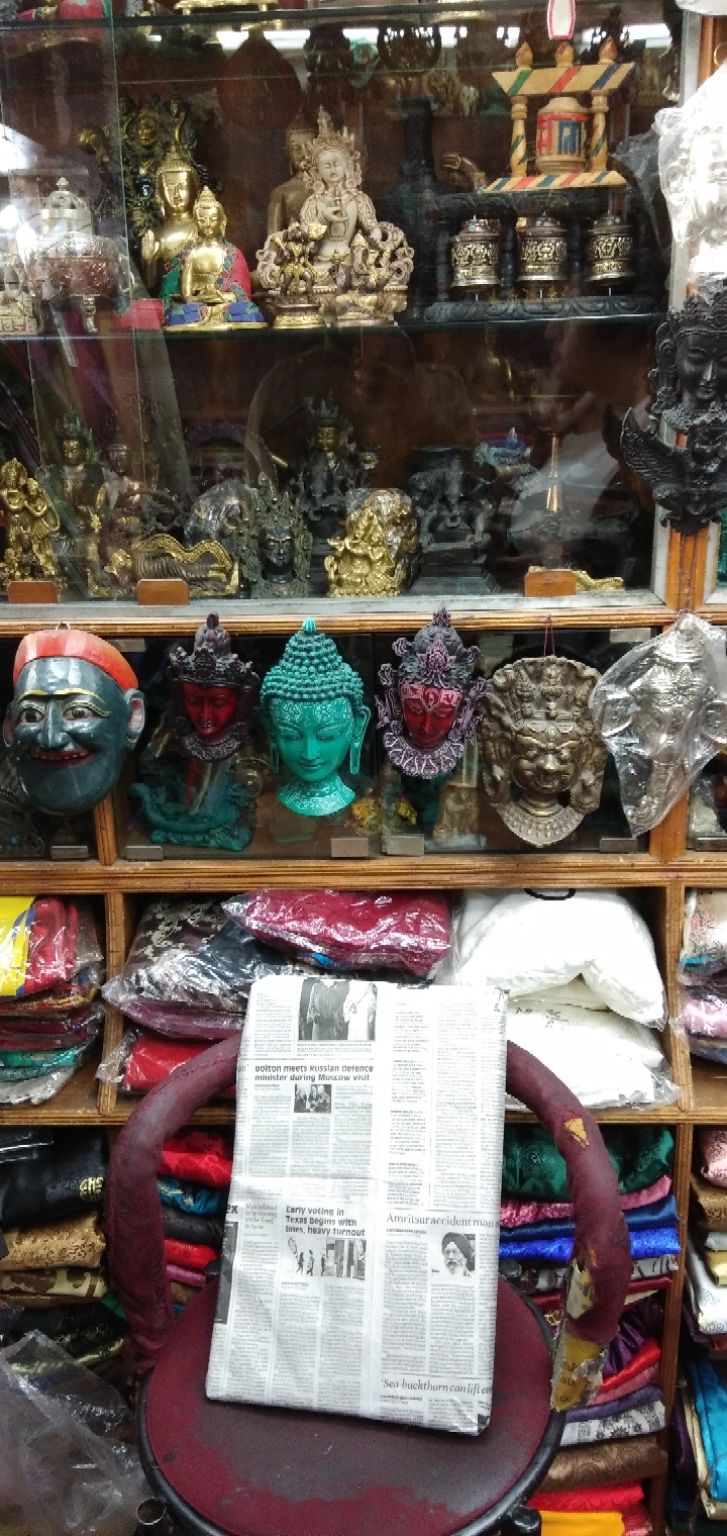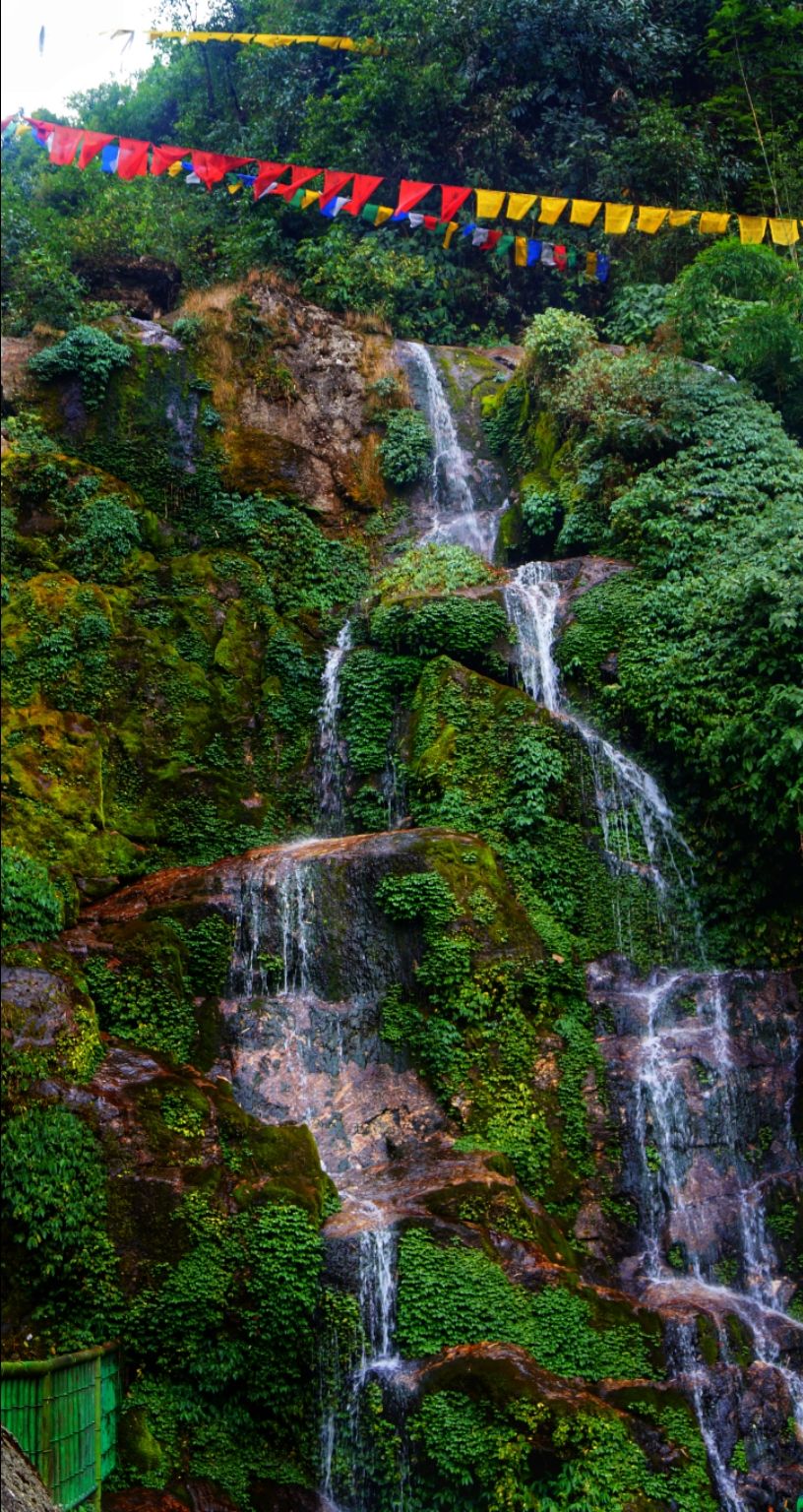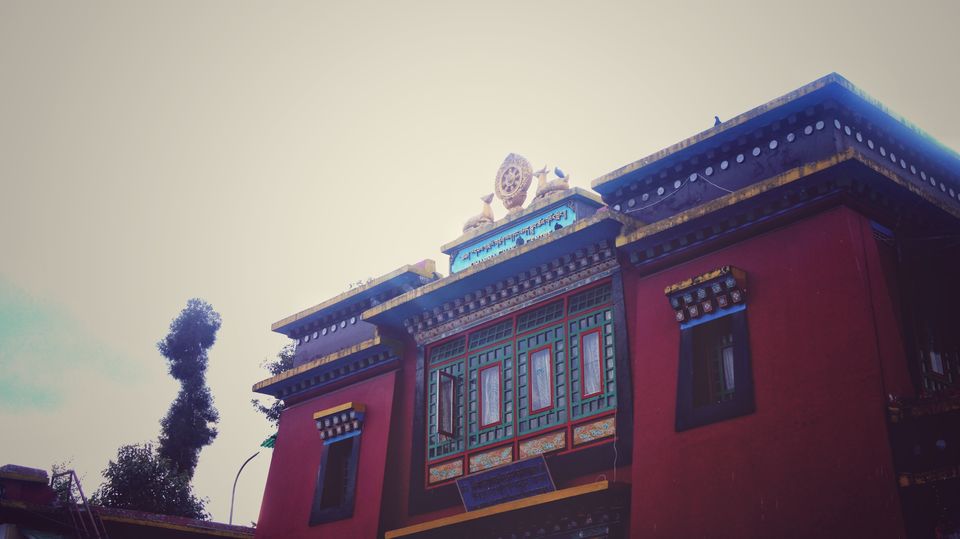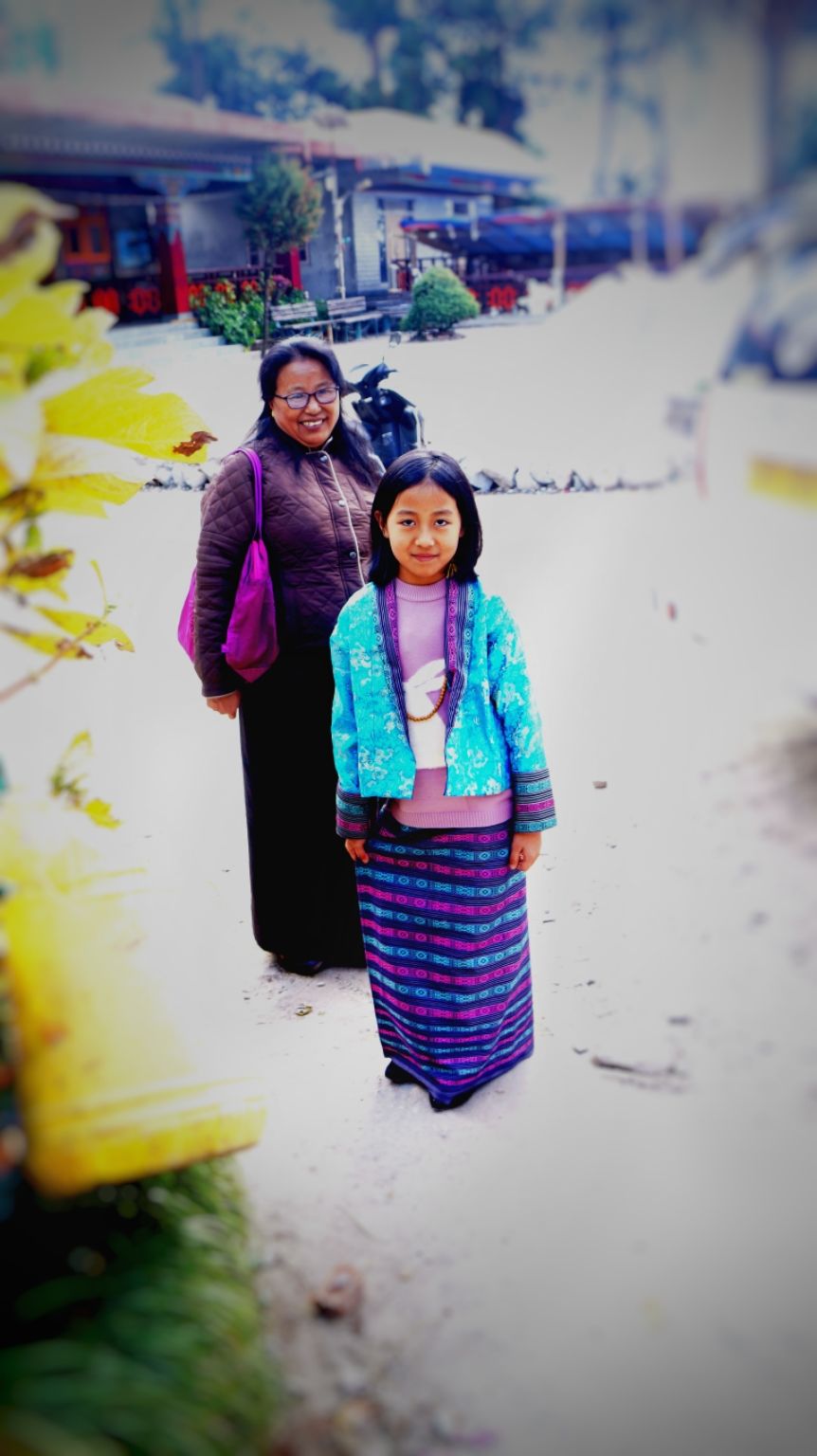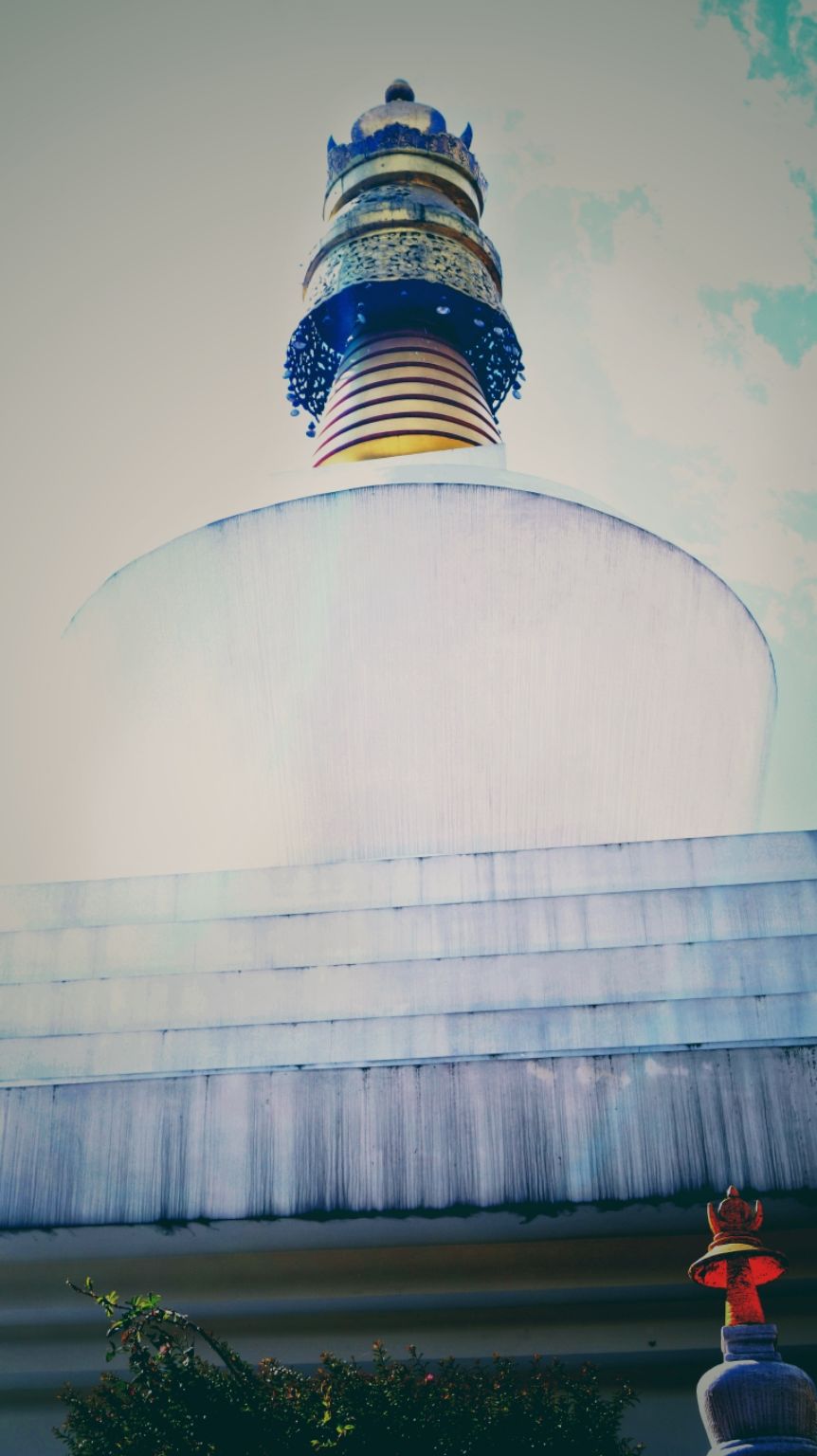 I woke up quite late with the idea of being lazy and not doing anything, ordered breakfast and started watching a movie. The waiter came in with the breakfast and asked about my plans for the day and when can they come for cleaning. I told him I am not going any where and will be relaxing in the room itself. He asked me if I have been to Rumtek monastery yet, to which I responded in negative. He said I must visit the place as it is the biggest monastery in South sikkim. Frankly I was bored of visiting so many monasteries but yes it's better than sitting in the hotel room and watching a movie.
Rumtek monastery is 25 kms from Gangtok. Roads are decent and the distance can be covered in one and half hour. After I reached Rumtek and being checked by army men as it is a restricted area, I had to walk for half an hour to reach the monastery. I would rather say it was a climb as the road was steep.
While walking towards the monastery I came across a magnificent dog. Never in my life I saw a dog more elegant. Well, if you are travelling in the mountains you will find fur babies really adorable and different from those in the cities.
Rumtek monastery was huge. I stood in front and kept looking all around to Not miss anything about it. Surrounded by mountains and pine trees, full with sparrows and pigeons, clean, colourful. I entered the monastery, visited the prayer hall and the golden stupa.
Behind the Rumtek monastery lies the Nalanda university. It is a boarding school where you are taught about life, buddhist culture and how to be a monk. Children living there have their heads shaved and dress like a monk. They have developed a wall into a garden. One of the best wall gardens I have seen.
The day was well spent. With a smile I started descending towards the taxi. Stopped for a while to click some pictures as the view from the top was splendid. The best view of Gangtok comes from this place.
Reached Gangtok by afternoon.
After reaching Gangtok I had to apply for the permit to nathula pass. You have to apply for it a day prior to your visit. Being close to the china border one cannot go there without a permit. I went to a local travel agency and they had me covered.
It wasn't dark yet so I decided to try the Gangtok ropeway. It was not bad!
Reached hotel, had dinner and went to sleep quite early because the next day was going to be long. I had to leave my hotel before 7 am to avoid the traffic near tsongmo lake.
Goodnight!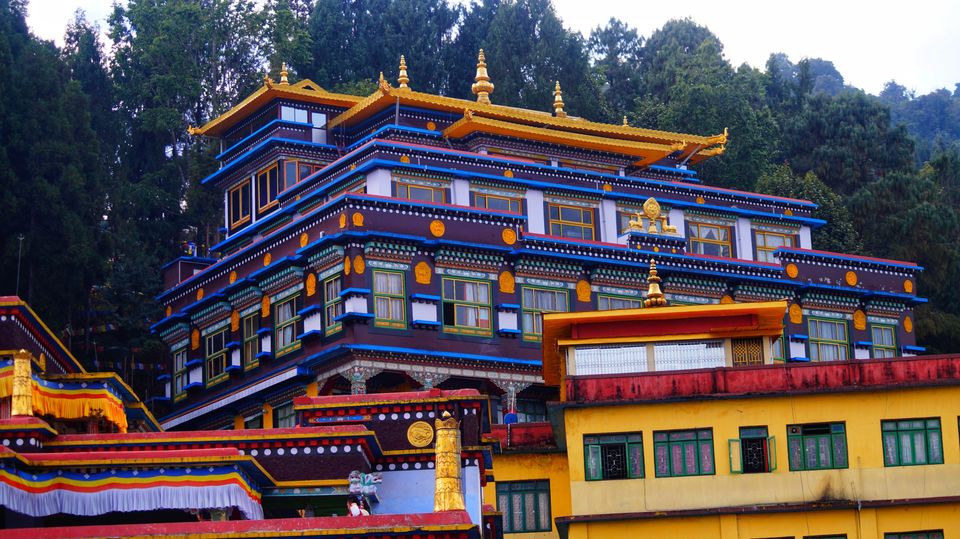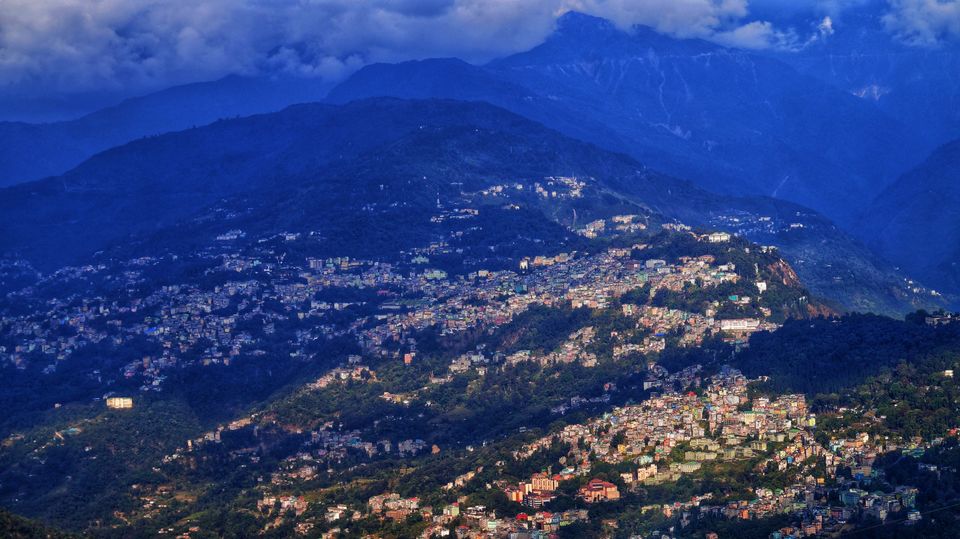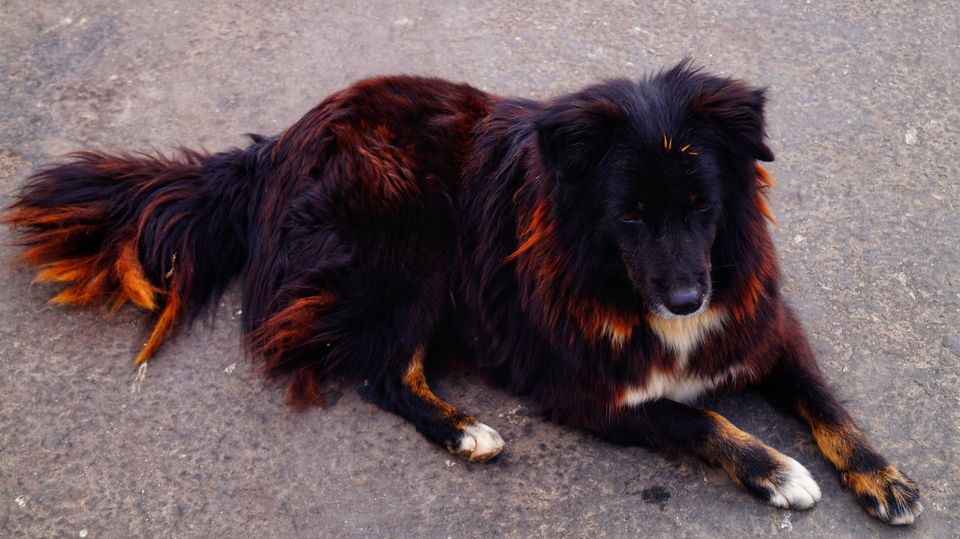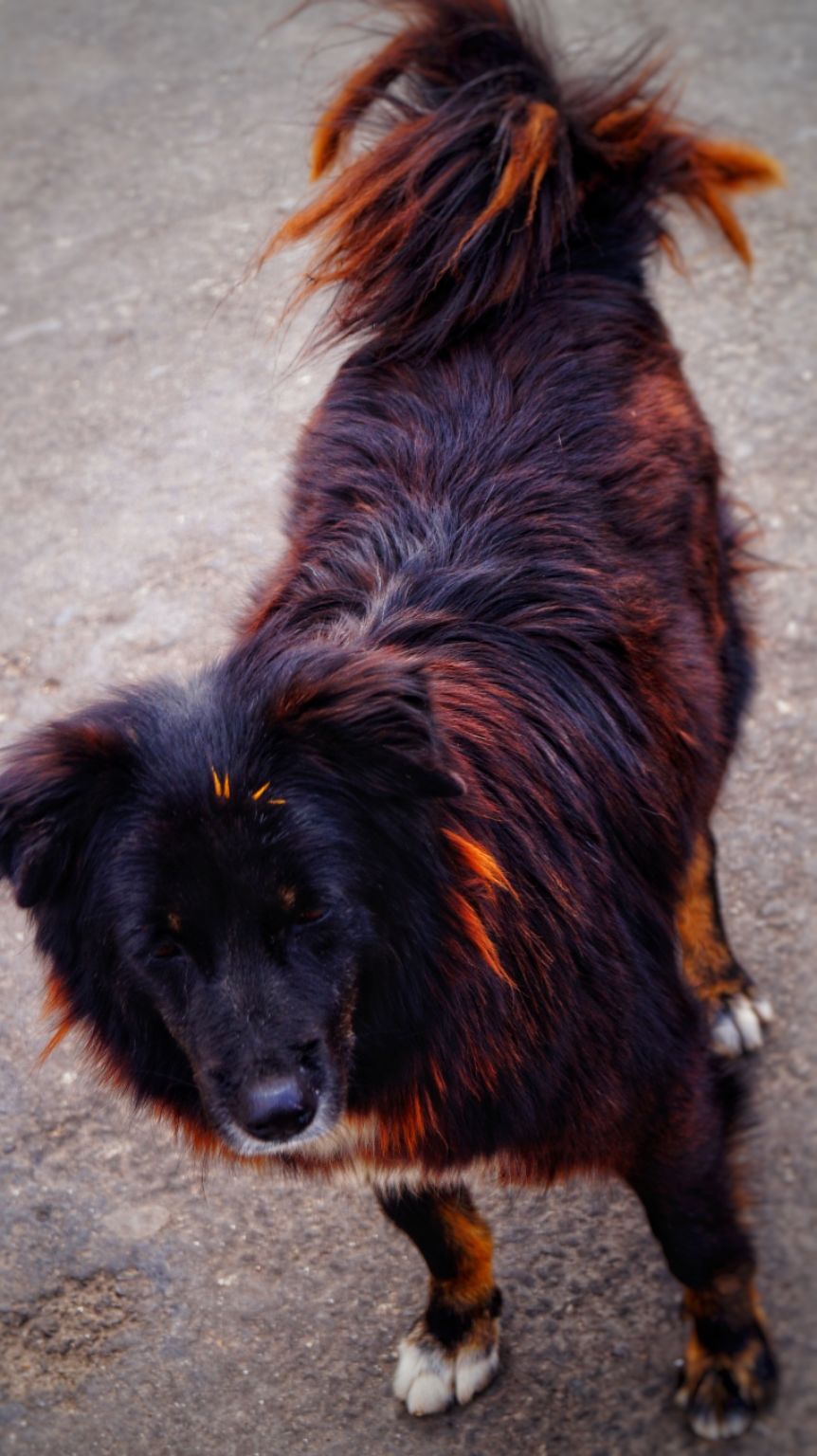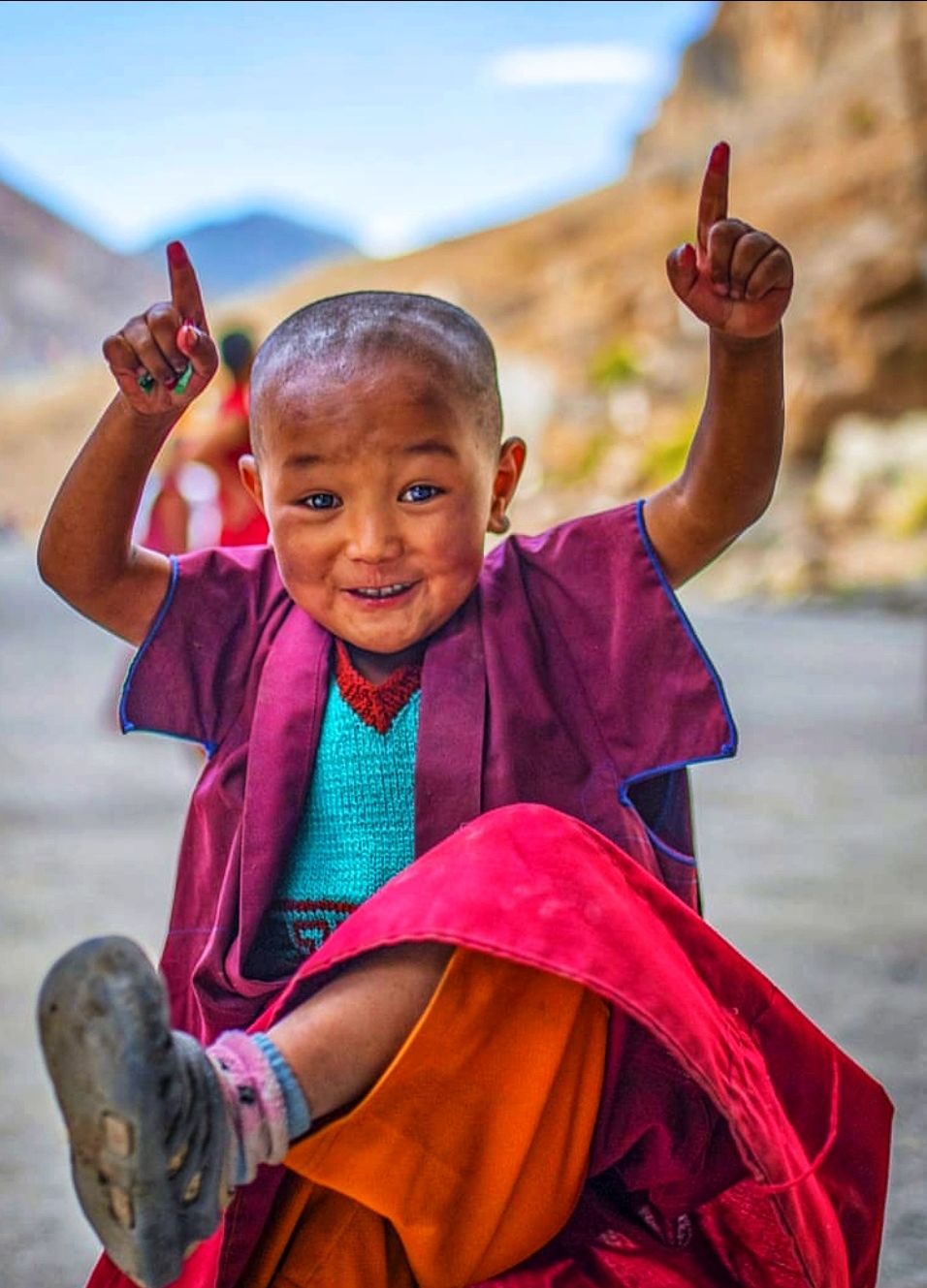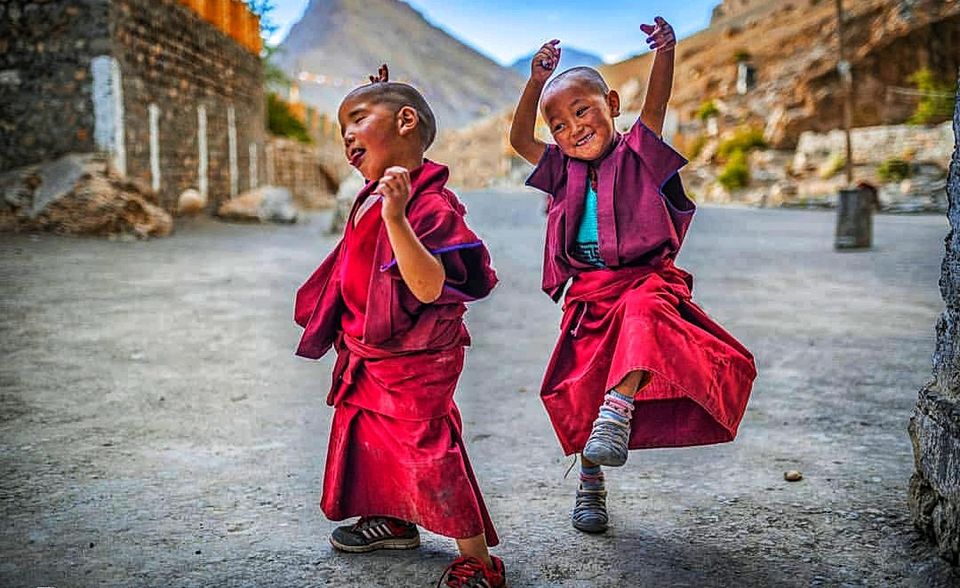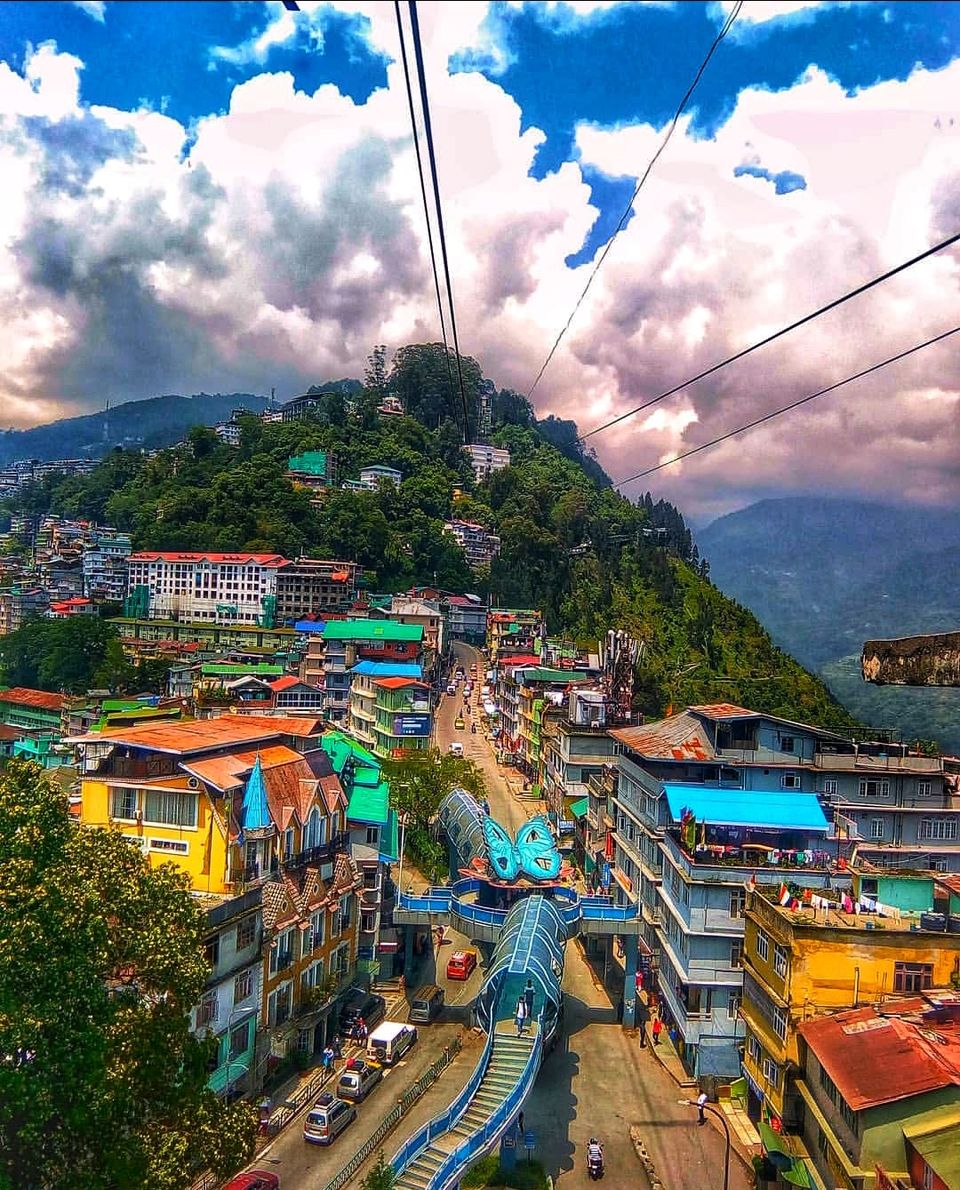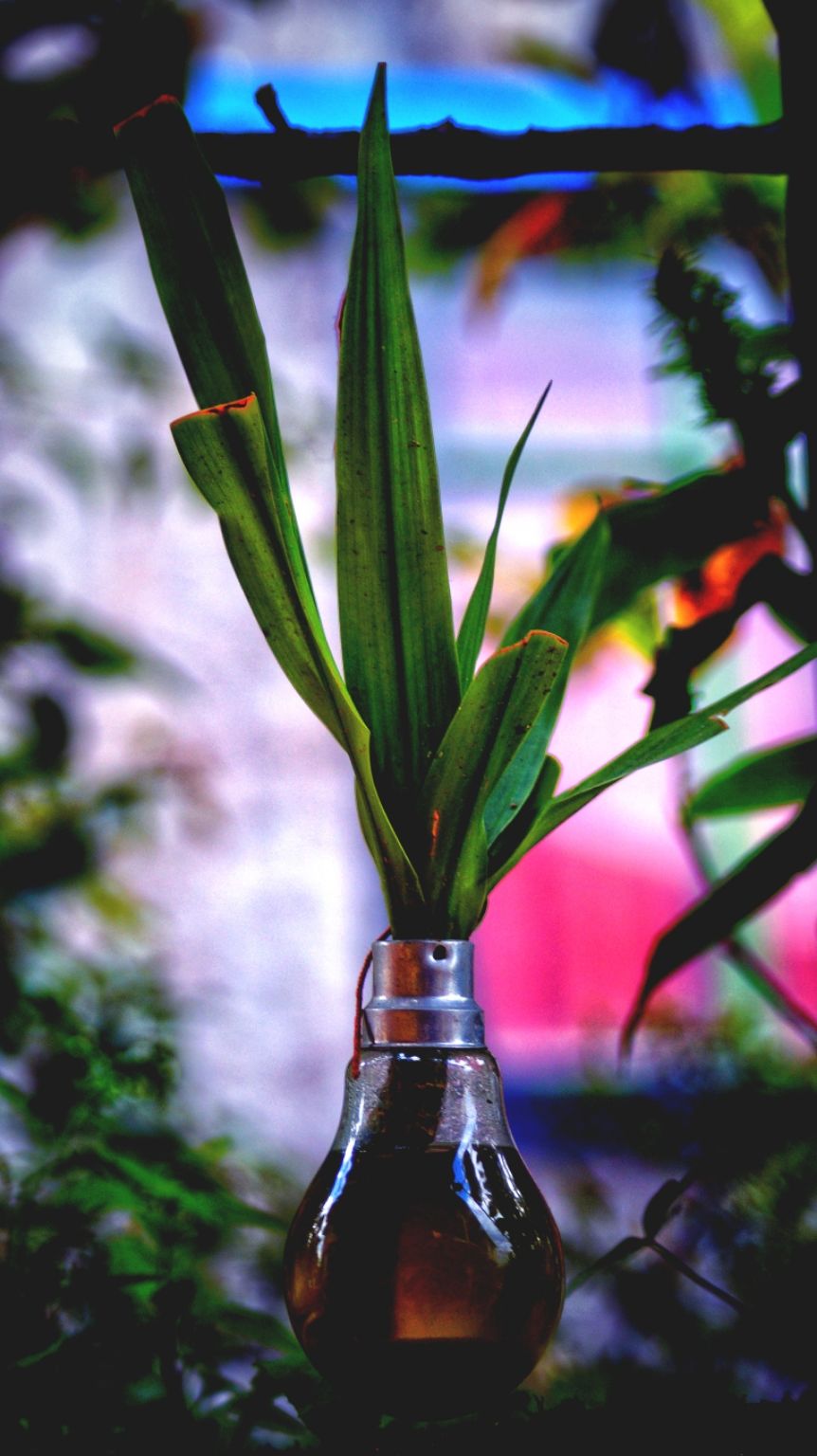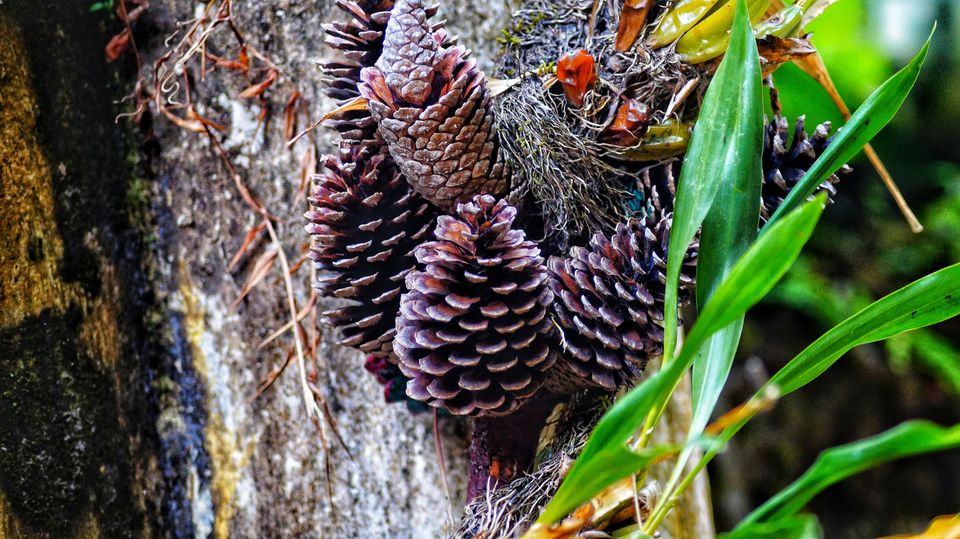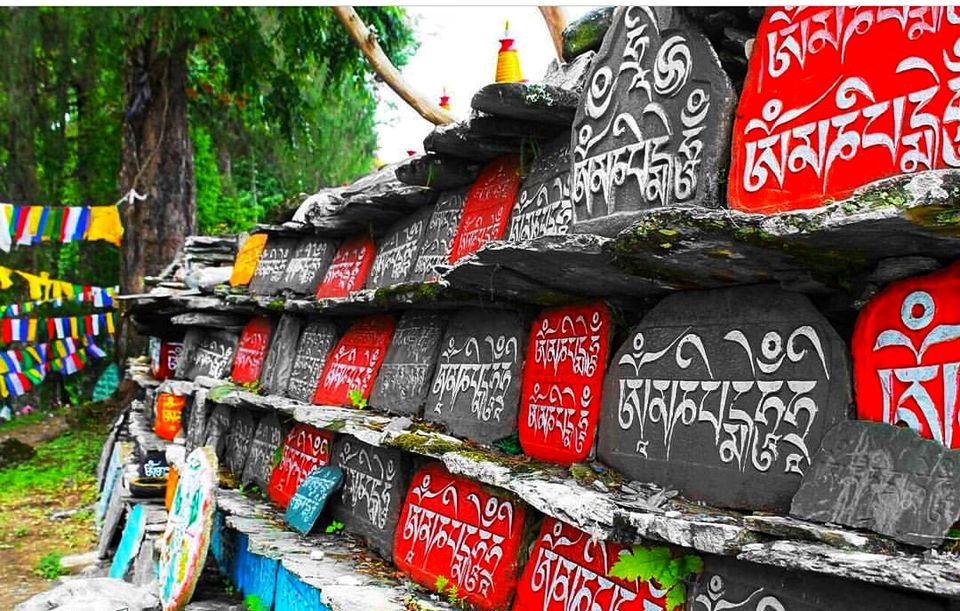 The big day was finally here! Woke up at 5:30 am. Got ready and called the driver. To my surprise he was surprised to see me ready and willing to leave before 6:30 am as it was quite dark outside. We left the hotel, met the travel agent and took my permit from him and proceeded towards Nathula pass.
Tsongmo lake also called Changu lake lies between Gangtok and Nathula pass. After an hour of drive I reached Tsongmo lake. There was fresh snow all over the place. The roads were covered with snow so was the lake. A big Part of the lake was frozen. There were no other tourists or travellers there because I reached before 8 am. It was all good, the frozen lake, bitting wind and me.
Moving on from the Tsongmo lake, I headed towards Baba mandir. It is a temple made by Indian army for a soldier named Harbhajan singh. It is said that he mysteriously went missing and wasn't ever found. Though many people have claimed to see him in their dreams and so they decided to make a temple in his memory.
Baba mandir is accompanied by a statue of lord Shiva made up of white marble, sitting, meditating in the Himalayas.
Never saw a a Shiva statue more fascinating. There was a waterfall behind the statue, which was frozen, adding four moons to the pictures I clicked.
Now the actual journey towards the Nathula pass started. Road was full of snow and it was quite hard for the driver to control the vehicle. Saw many accidents on the way. The army men were clearing the snow from the roads along with the locals to help vehicles pass.
Nathula pass is the Indo-china border. My driver was busy showing me buildings in China. He was like,'brother see, that building is in China, that building is a military hospital, that pillar, can you see? It also lies in china'. He was more excited than me, I felt.
On the way to Nathula pass I saw two more lakes. Manju lake and Thangu lake. Manju lake is a small lake, looked like a pond to me. Thangu lake was big, frozen and surrounded by snow capped mountains.
After an hour of drive reached Nathula pass. The place was all white. The temperature was -14℃. That's the coldest place I have ever been to. It is situated at 14400fts above sea level. I could easily feel the scarcity of oxygen in the air. It was difficult to walk. I saw a bench and headed towards it, sat there for few minutes, watching the army men, their camps, the Chinese troops, the Indian flag, thinking about the hardship these people go through to keep us all safe.
The driver came and said we should start going back as the weather was starting to get bad. It was all dark around me. 1 pm looked like 6 pm. There was no sun only the black clouds. We started going back because if we get caught in the snow storm we will be struck in the pass with no certainty.
While returning the Tsongmo lake was crowded with tourists and beautiful yaks. I stopped for a while to click few pictures then headed towards Gangtok.
This was the last day of the great adventure I was seeking through out the year. I wanted to end it on a good note which led me to the nearest wine shop. It was time for a little celebration. I celebrated the end of the journey.