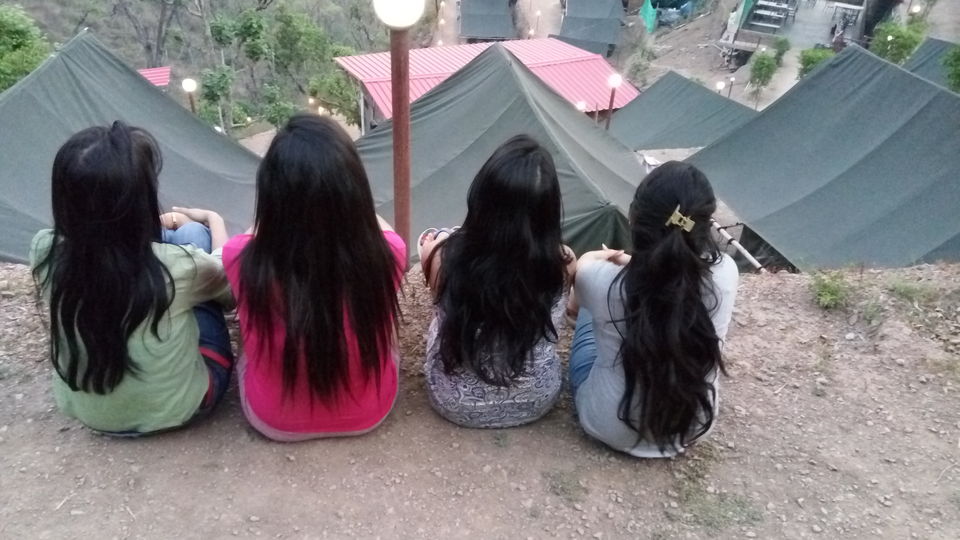 There are a lot of activities that you wish to pursue when you are in Rishikesh. For most of the adventure seekers river rafting and bungee jumping means a little sojourn at Rishikesh. Rishikesh offers the best of both the worlds- a peaceful and quite place to live at and also adventurous activities for that adrenaline rush.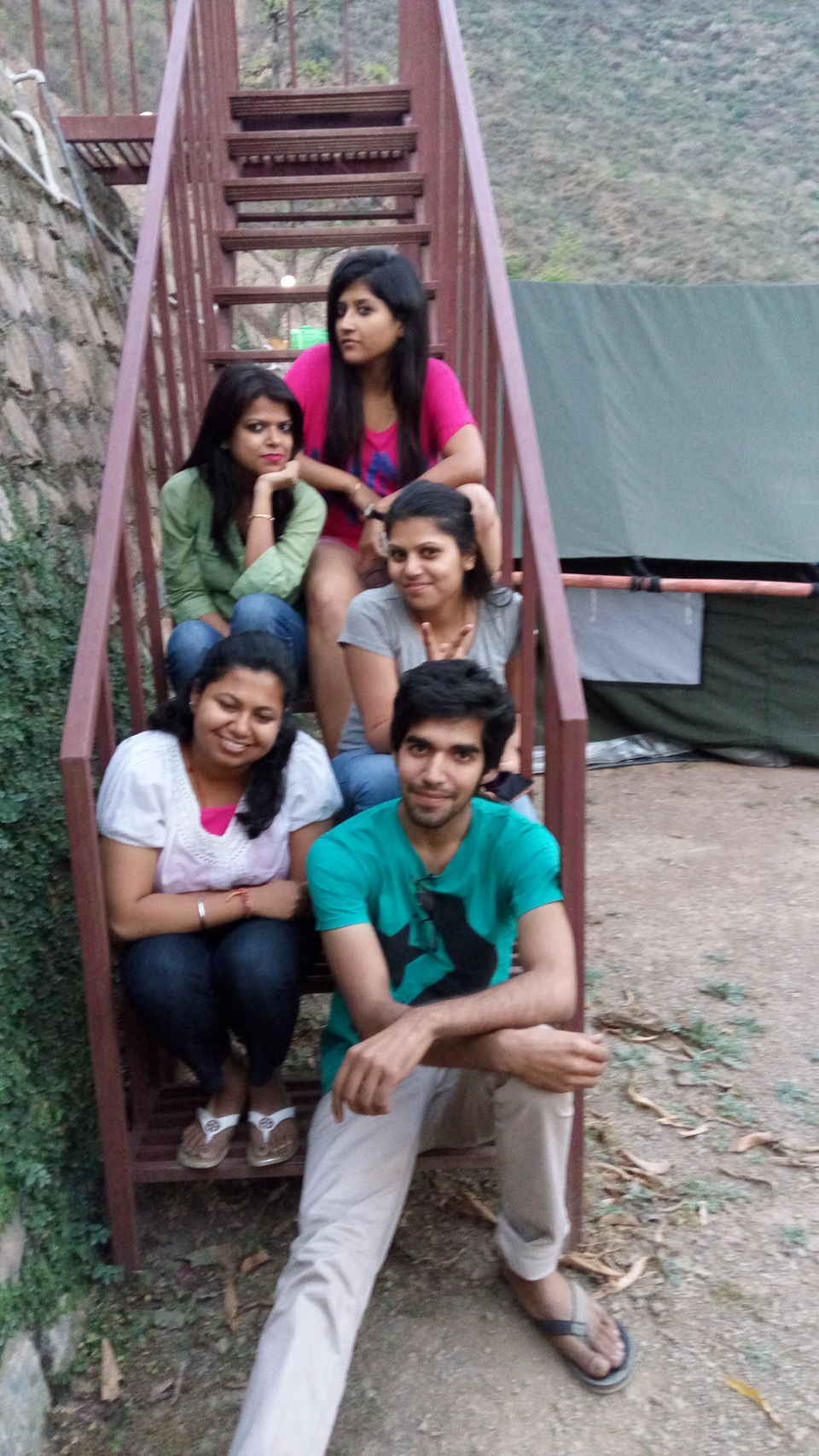 That means you can go here with your parents and let them roam the city temples, shop for local souvenirs in streets, and sit by peaceful and serene azure water while you get your dose of action, thrill, and buzz. As it is near to the capital of the country, a lot of people from the region make this a quick getaway.

I and our group filled with 8-10 office colleagues and some common friends did the same thing. We booked a camp located in Risikesh beforehand to get the real feel of being under the sky in the open with all the modern amenities. We booked 15 days prior to the trip because when the rivers are open for rafting, it's a huge season for hordes of people who come here on vacations.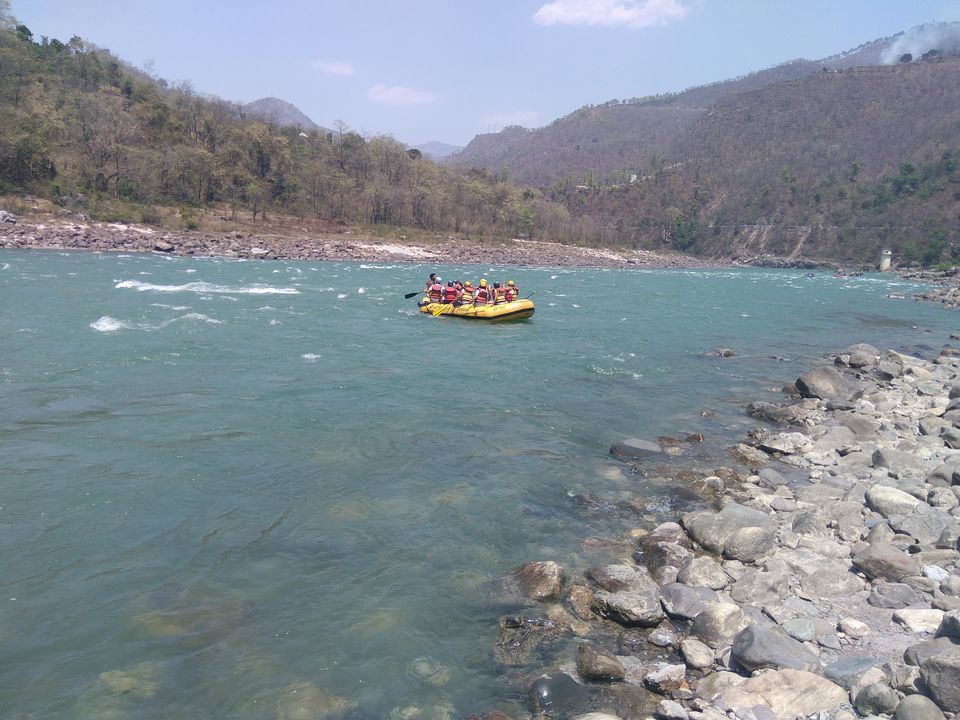 We started on Friday evening by driving our cars to Rishikesh. It was all about having some fun moments, driving on the roads and escaping the monotonous and mundane, singing songs in hoarse voices, and watching the moon steal away the sunlight slowly.
You can, of course, prefer to choose another alternative like travel agencies which are utterly comfortable as everyone can sleep and nobody has to take chances driving.
The camp facilities are great as you have attached washrooms and toilets as well as availability of food. One tent can accommodate 2 people with accompanied luggage. I would advise you to travel light because you have to trek all the way to the camp and back when you are going to the camp and coming down for the rafting and sightseeing.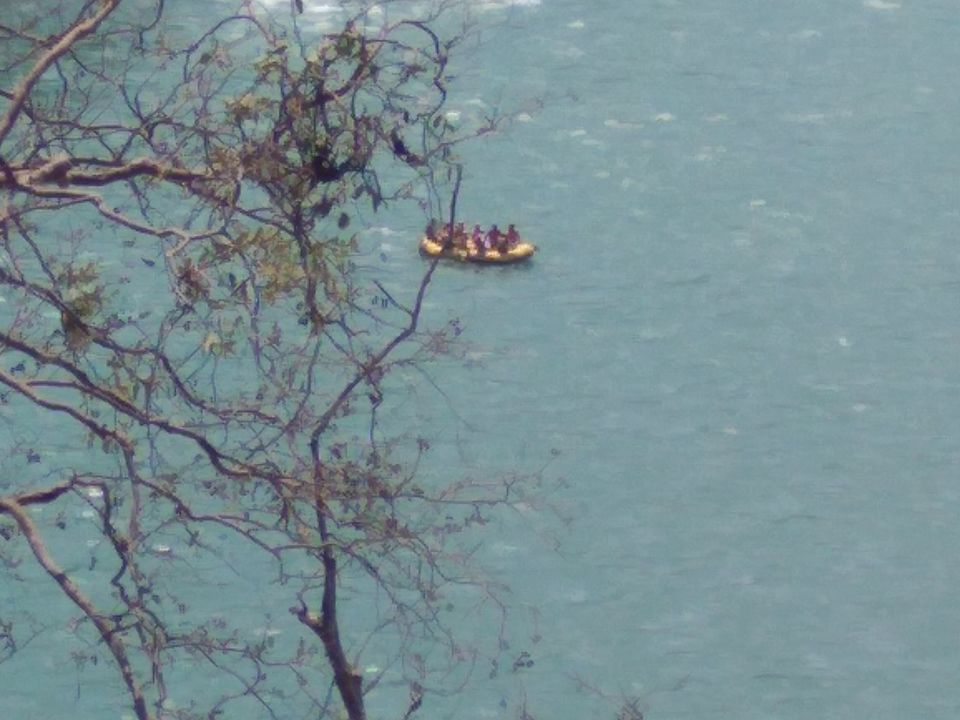 We couldn't take time off for bungee jumping which has been there in my bucket list for quite some time but river rafting was every bit of e-x-h-i-l-a-r-a-t-i-n-g e-x-p-e-r-i-e-n-c-e! It's one helluva time when you are riding the waves clinging to a paddle, rafting jacket, and narrow rubber tube of a boat. The waves are savage and rough and pulls you and that's the thrill- you have to avoid letting it do the same. The guide who is with you s usually an expert in his game and often scolds you when you don't adhere to the rules.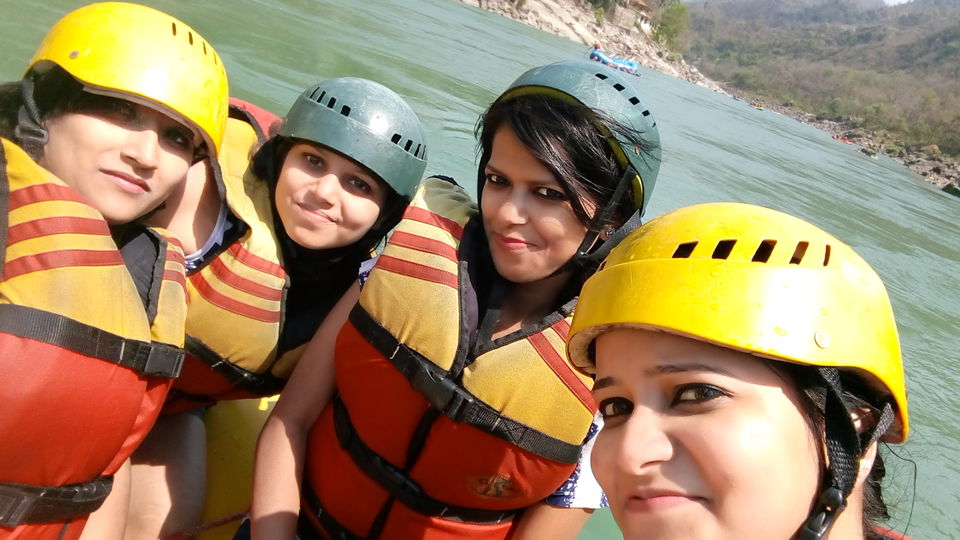 Group hysterics and fun are common even when rapid waves are lashing at you which was quite relieving given that I was very nervous because of my petite frame. Though built and frame has nothing to do with how well you raft but I thought it was crucial. After 1 hour of struggling with water, you reach a point where water is still and you get to do cliff-jump. The cliff-jump is exhilarating and if you are not up for it, you can jump into the deep waters. No. Even if you don't know how to swim, you won't drown. Remember you are wearing a life jacket?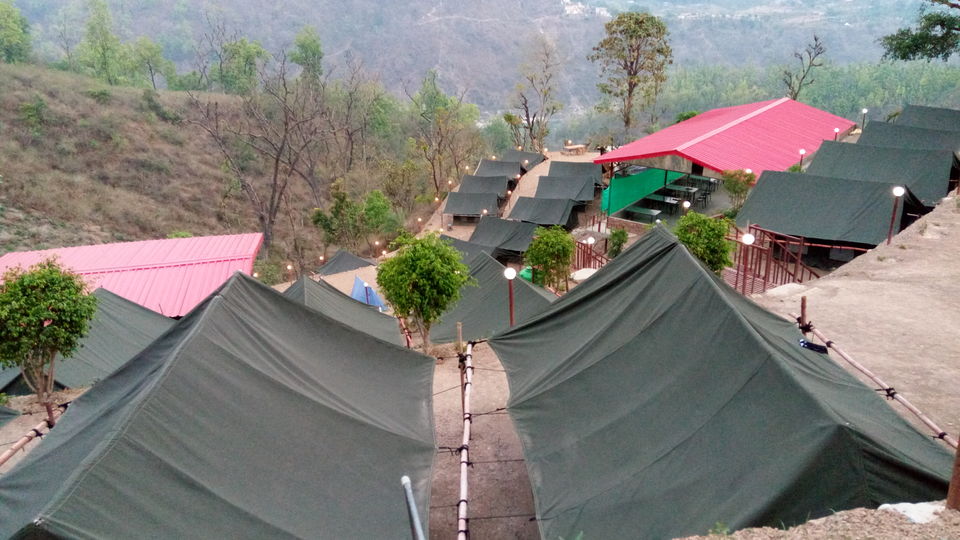 After rafting we took some sweet time lingering in the moments and savoring them- walking down the streets, trying local cuisines and clothes although globalization hasn't left anything endemic today, soaking the vibes of temples and culture and just being out there in a different city. And going by how much fun we had, visiting the city was worthwhile.