I fondly remember qahwa as the welcome drink that the world around me sipped and relished – the world I called home for over 15 years of my life: Saudi. The smell of freshly roasted beans, grinded to make the perfect blend still takes over my senses as I think about my time in the kingdom of coffee.
Qahwa or kahveh, is the Arabic name for a traditional coffee in the Kingdom of Saudi Arabia. It is also the Arabic word for wine. A geographical pin on the map known to many, but still to be fully discovered. An opulent kingdom with a potpourri of landscapes ranging from deserts, grasslands, mountain ranges and lush forests, the largest country in the Arabian Peninsula is more than just camels and dates. As mystical as Agrabah from Aladdin, Saudi is a country enveloped with a rich civilization, an interesting history of customs that are centuries old and a very warm and welcoming culture.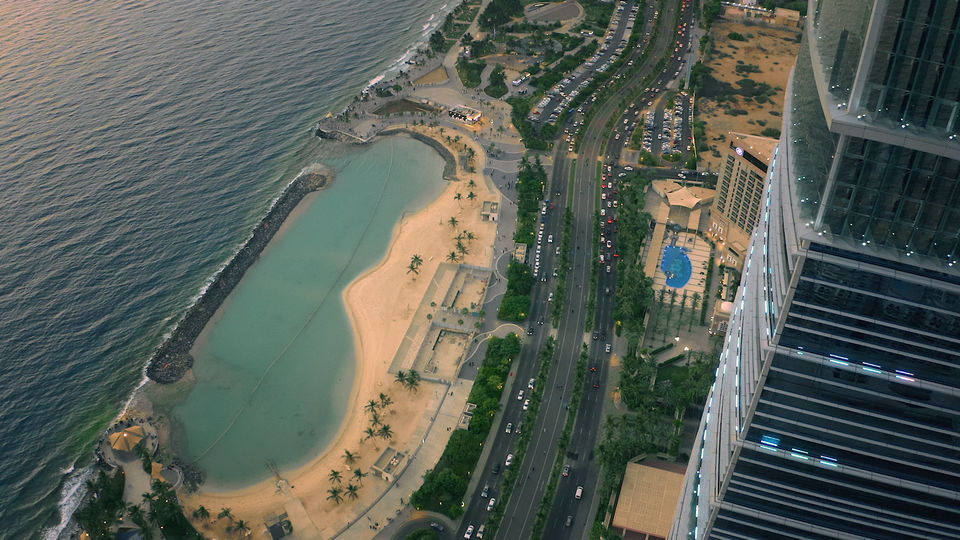 Coming back to the qahwa, coffee is a love affair that brewed among the Arabs somewhere in the 13th century. Since then, it has travelled to many parts of the world. But it never left the Arabs and remains a conversation starter in their everyday life across all generations. The honor given to coffee is highlighted by the iconic Dallah, a traditional coffee pot that is engraved on the Kingdom's coins.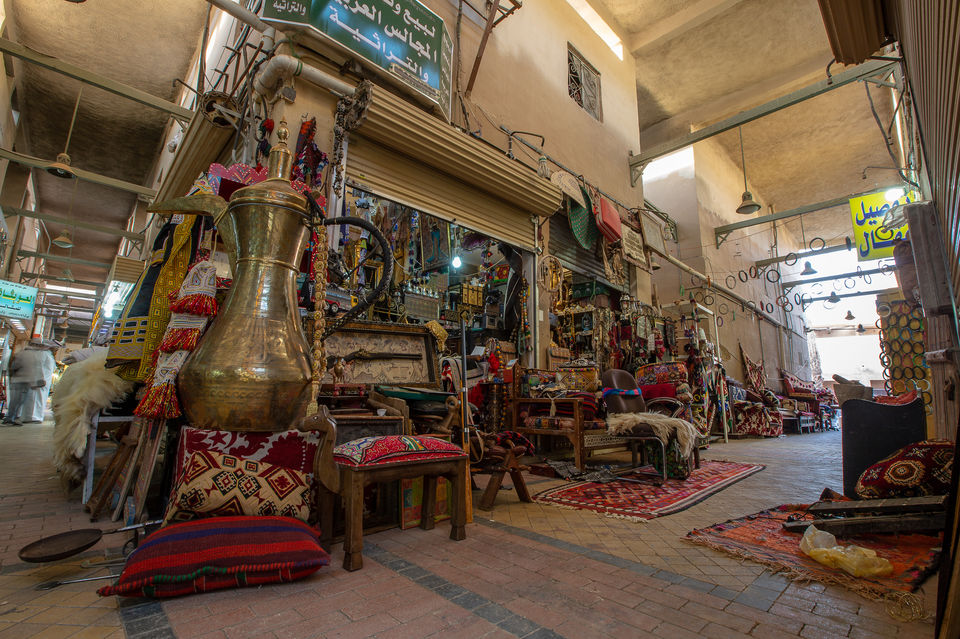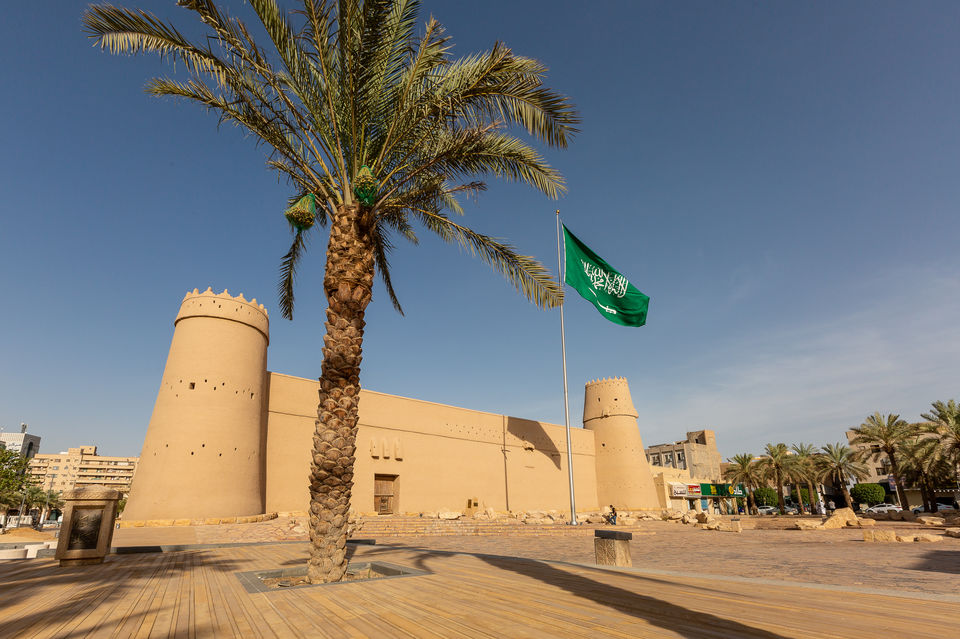 Today, coffee is the most consumed beverage all over the world and it is a potion that some cannot function without. It's the perfect accompaniment when you have stepped foot into a foreign land and a slow yet fine acquired taste. The coffee culture in Saudi, the land of its origin, is no less spectacular. The country is hustling and bustling with eateries in every nook and corner, but there still remain some prominent coffee houses that serve unique blends of traditional and modern interpretations of coffee in their own prodigious ways, bringing novice or and coffee connoisseurs alike one step closer to the Saudi culture.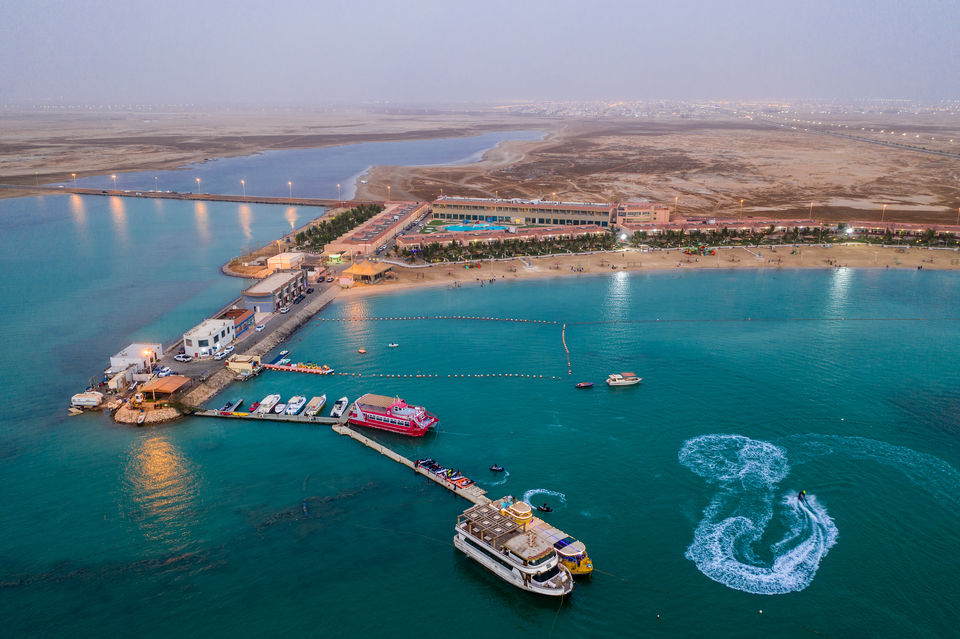 For the most authentic Arabian taste of caffeine, here are the best cafes to check out in the country from where coffee travelled to the world!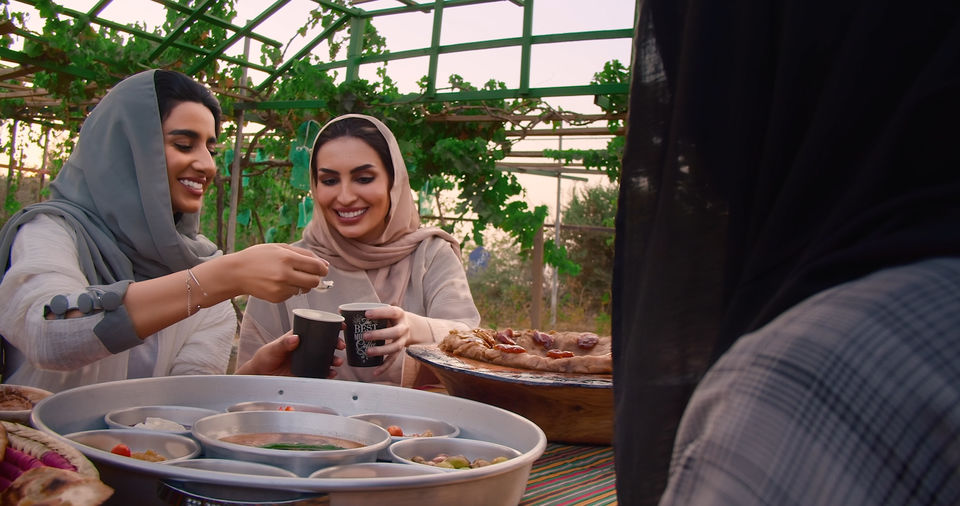 1. Al Masaa Café, Riyadh
Did you know that the world's largest coffee shop is in Riyadh! Offering breathtaking views of the city's landscape, Al Masaa Café is situated in the heart of the capital city, and has been designed to house more than a thousand people at a time. A cup of the traditional qahwa or the contemporary flavoured lattes while watching the sun go down is a perfect way to unwind on a weekend in the city.
2. Medd Café and Roastery, Jeddah
Many call it the city's favorite creative spot and Medd Café lives up to its name. Medd Café is artistically designed to inspire and excite people who appreciate creativity and art. The café emphasises the concept of seasonal produce and locally sourced ingredients. Be it a local picking up coffee before heading to work or a tourist exploring the city, Medd has a seasonal aromatic coffee for all occasions.
3. Bafarat Café, Jeddah
A visit to one of the oldest cafes in the Kingdom is an item to tick off the bucket list.
Even more so when you know that the art of coffee roasting is a trade passed on as a legacy to them. Bafarat Café has been an artisan coffee house since 1952. Its fascinating history begins from the time the Bafarat family imported herbs, spices, coffee and tea from around the world. The café is a treat to the eyes and senses with its elegant and chic interiors, an exquisite Patisserie menu and an aroma that will be on your mind way after you leave.
4. Five Elephants Café, Riyadh
A cosy ambience, some of the finest coffee beans plucked from around the world and an impressive European and American menu – that's Five Elephants Café for you. The owners of this locally owned café promise you an array of unique national and international blends that are still rooted to the kingdom's original taste.
5. Cup and Couch Coffee and Roastery, Jeddah
They call themselves the neighborhood café in the city and are exactly the kind of hosts for when you want to enjoy a relaxed and slow vibe. Warm and friendly folks behind the counter, a range of coffees, quick bites and some board games is how a usual day looks like at Cup and Couch Coffee and Roastery.
6. Draft Café, Riyadh
Unleashing creativity and discovering inspiration is a favorite concept of the folks at Draft Café. This café is a popular corner for artists, writers, designers and those wishing to read in peace. Draft specialises in offering unique brewing methods of Arabic blends, bringing in a modern touch to the traditional flavours. They have a handful of branches in the capital.
7. Brew 92, Jeddah
A specialty café and roastery, Brew 92 is a passion project of a group of coffee enthusiasts, artistic roasters and baristas. The unique '92' in their brand name emphasises the interesting importance they give to 92 degrees Celsius – the perfect temperature for brewing the coffee. Their coffee flavour profiles catering to the consumer's preferences are a favorite among the locals.
8. Café Magad, Jeddah
Saudi is known for its deep-rooted heritage and a slice of it can be experienced and indulged in at Café Magad. Owned by an historian, this cafe is located in Old Jeddah and resembles a setup of sipping traditional Arabic in a quintessential home in Jeddah. From black and white photographs of the city to some exquisite antiques on display, Café Magad is not just a pit stop for coffee but rather an enriching experience.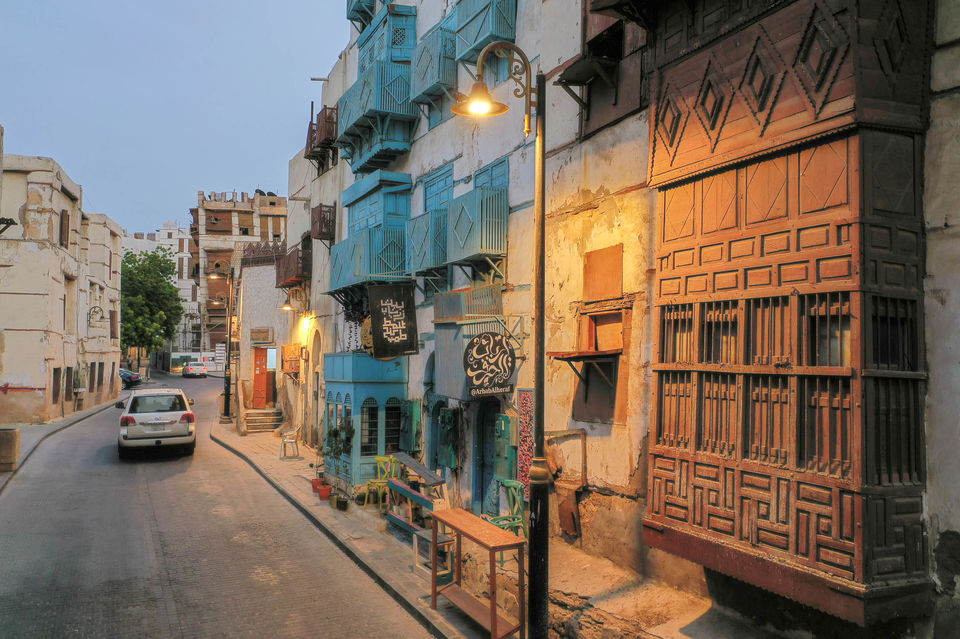 By now, I'm sure you're craving your own cup of coffee! Sip your next one in the iconic environs of Saudi, an undiscovered gem in the Arabian Peninsula. Treat yourself to a land of vibrant colours and a heaven for your taste buds. Tipping with an ancient heritage of art and culture, Saudi is a pandora's box filled with fascinating adventures and a kingdom of jaw-dropping destinations. Unfold it yourself and delve into a country that is nothing but hospitable.
In association with Saudi Tourism Authority.
Ready to travel for free? Earn credits and redeem them on Tripoto's weekend getaways, hotel stays, and vacation packages.
Find like-minded explorers, learn from expert travellers, or become one yourself and help others on Tripoto's Travel Forum!
All pictures belong to Saudi Tourism Authority.