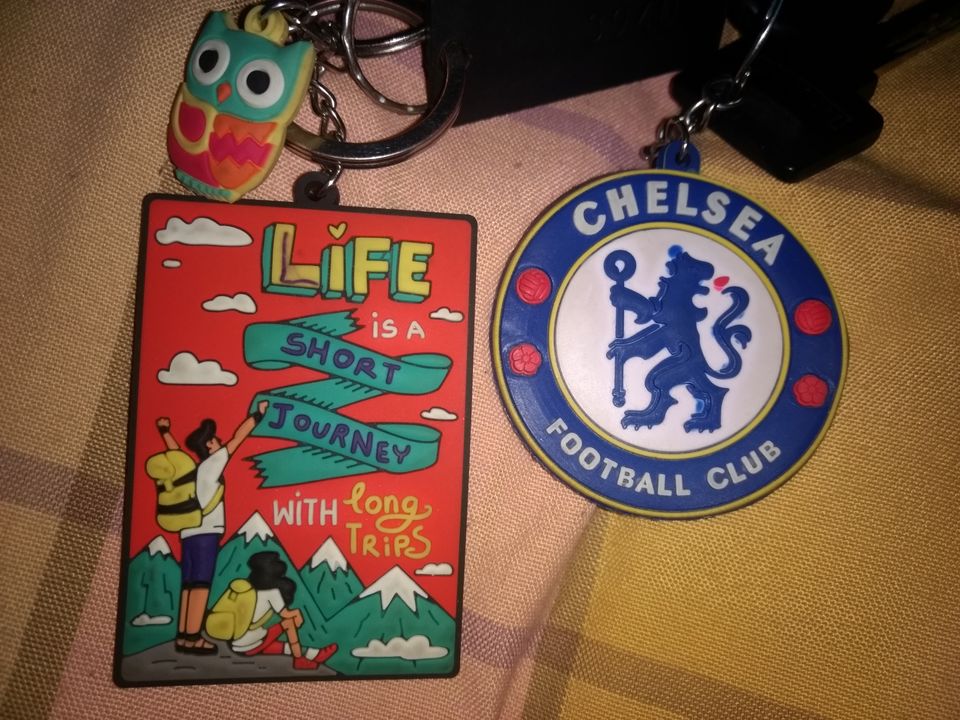 #CoffeeWithTripoto
This is my 1st article at Tripoto and i don't know how it should be written but will try my level best to make you fall in love with this place.
To start we were 5 friends and it was unplanned as we went to our friends home Dhruv in Sandasu and that's where we get our idea of trekking Chandernahan. Chandranahan lake which is considered the point of origin of the Pabbar River is located on the south-eastern slopes of the main Himalayas which lies to the north west of Rohru in Shimla district of Himachal Pradesh. It is a highly revered lake for the inhabitants of the valley. It has a religious angle to it which is 'Devta Shikru Maharaj',he has origin there and visits the lake every 8 years for some ritual.The trek to Chandernahan takes you to a maximum altitude of around 4200 meters above sea level and almost 40-45 km both side. It's great to see lots of meadows in the way which we were completely unaware of.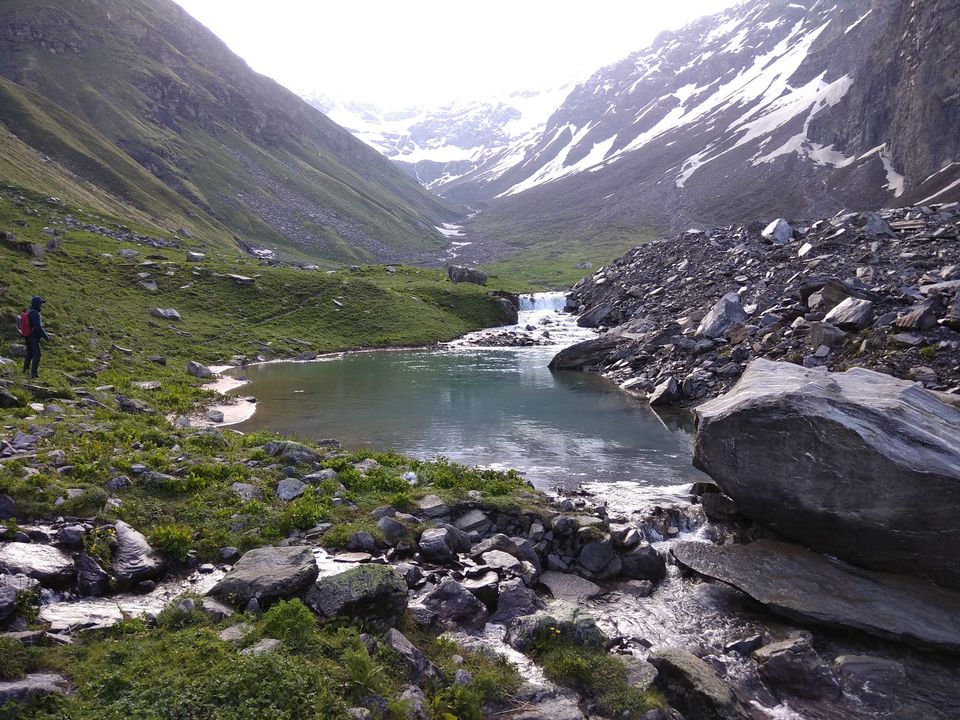 Where is it
To reach chandernahan we first need to reach Rohru which is 120kms from Shimla and then to Janglik. The trek from Janglik to Chandernahan is 14km almost. in between there are 2 halts, one in Diyara and other in Litham Thach.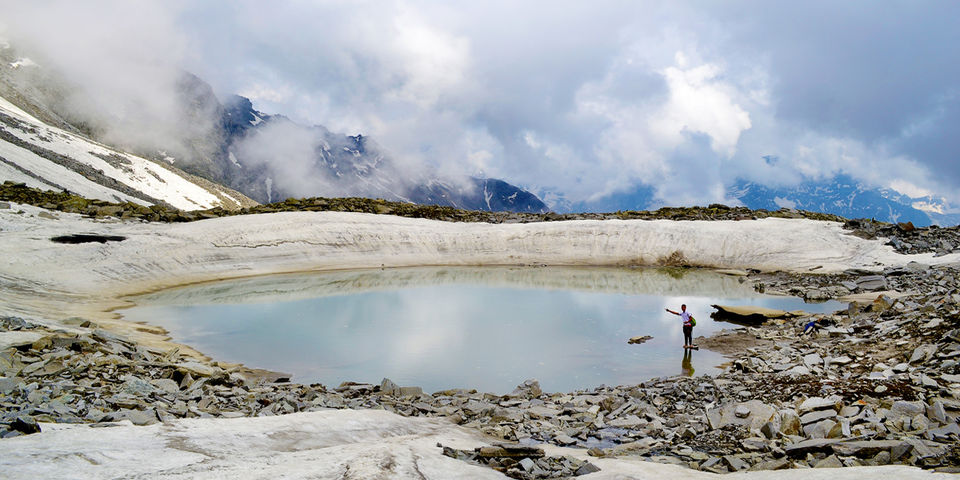 We started our Journey from Noida at 2 am as we love to travel at nights. We Reached Chandigarh around 6am and took 1 more friend. the journey is quite long as it's 3 hrs drive to shimla and almost 120kms from Shimla is Rohru. Nevertheless we enjoyed every moment as getting close to Rohru was like all as we imagined. There was lake flowing with us named as "Pabbar lake" and the sky was as blue as it can be.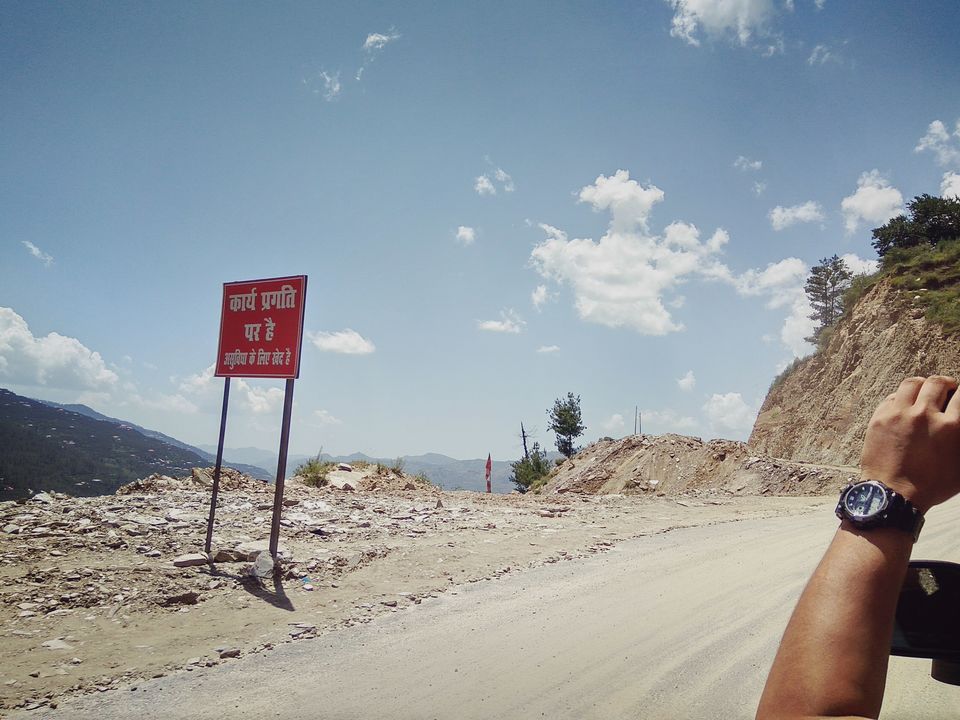 We had to reach Sandasu which was our friends place and what a home he has got. Apple trees and lake behind his lawn i mean it was all a person wanted his home to be at. Sandasu is 1hr drive from Rohru, midway is Chidgaon.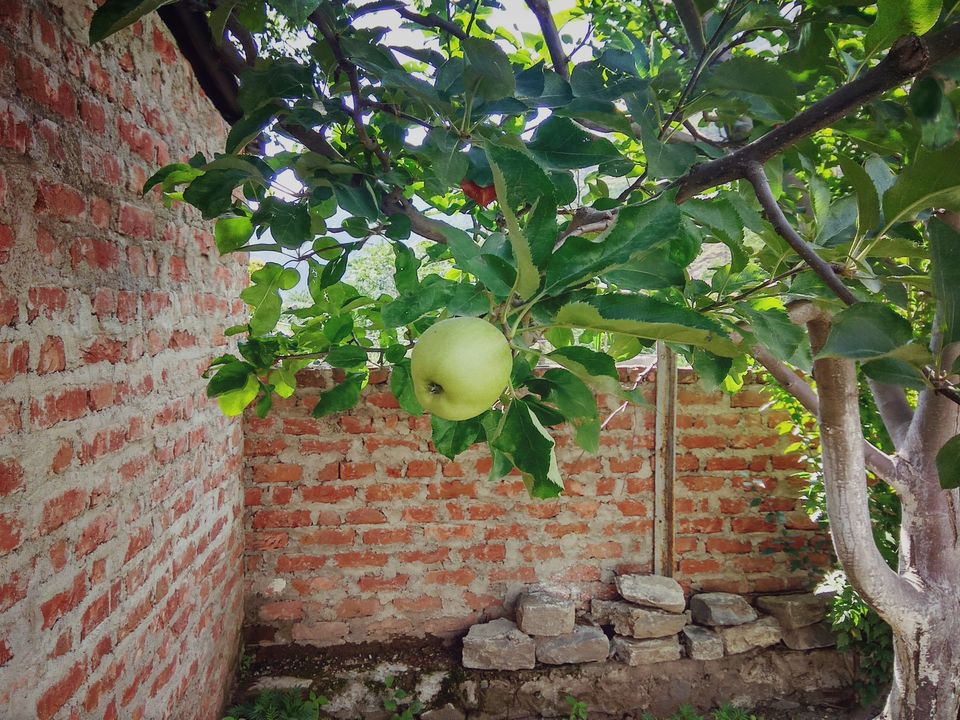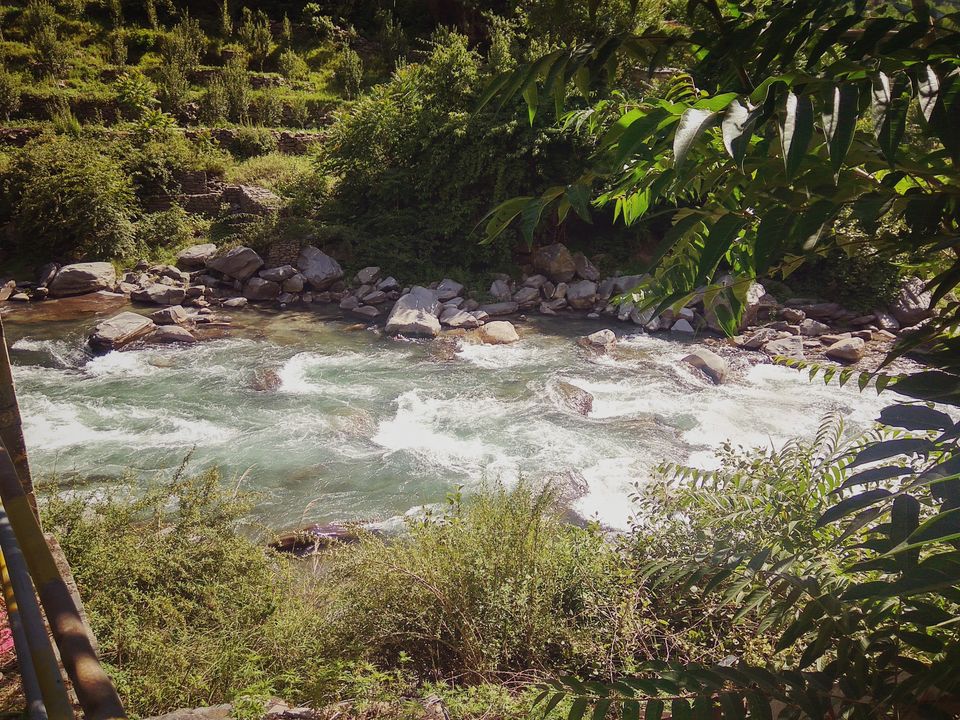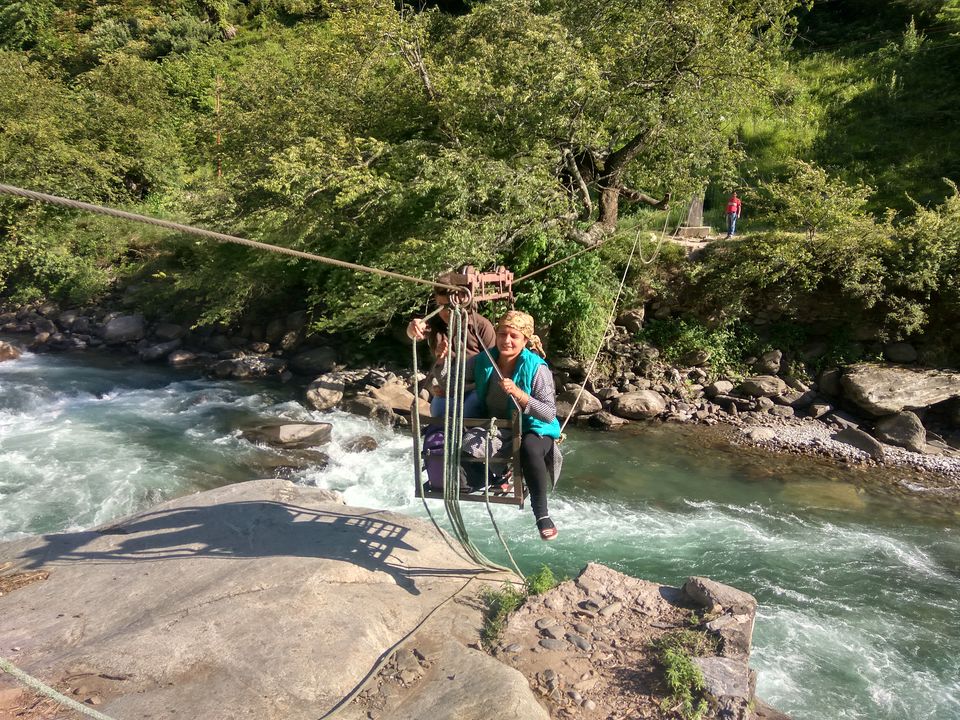 We started at 5:30 in the morning. Also we arranged a cab as we had to reach Janglik ASAP without wasting time. It was 7 km to Janglik if we walked. He left us at Janglik pul since that pul was broken we now started on foot and this was where we started our trek.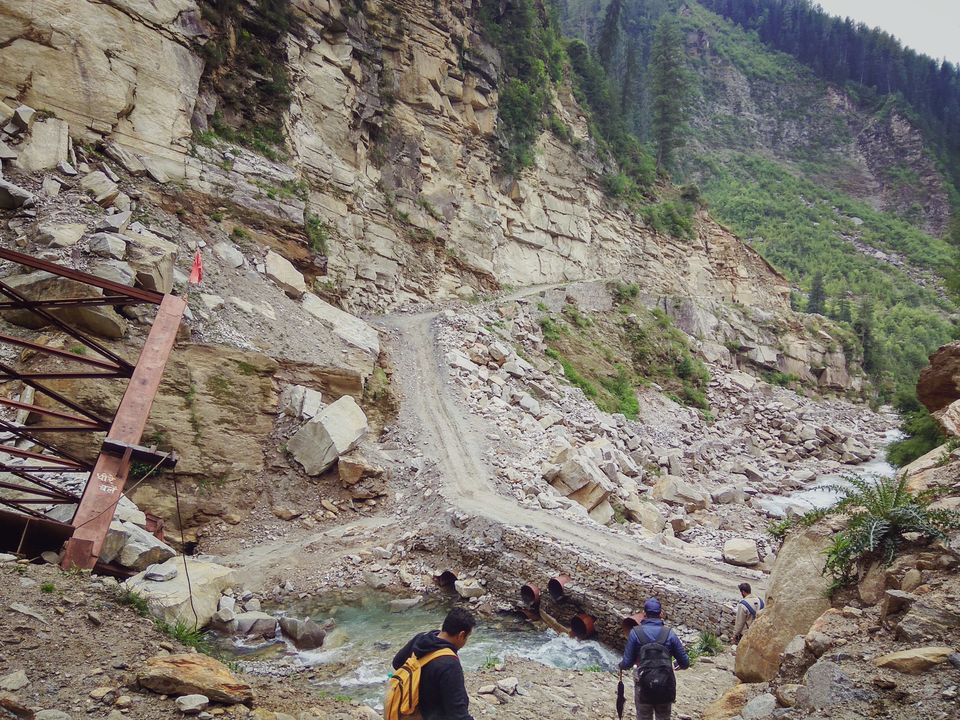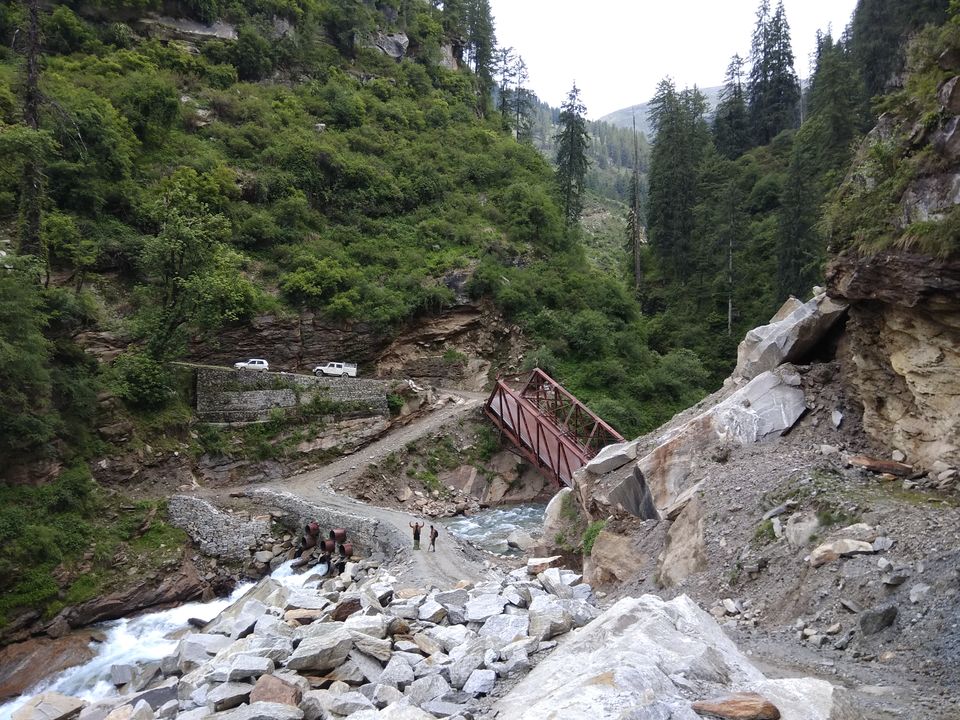 We Trek at Day3 in the morning 4:30am. Now the plan has changed to directly go to Chandernahan lake and not taking halt at Lithum thach. Ideally people take 2nd halt at Lithum thach and on 3rd day move to the lake. We reached litham thach at 7am and went to the Gallari lake. It was straight up and not many people visits this lake. chandenahan lake was 90 degree left. Trek to the Final was the most difficult as we felt acclimatization and it was straight uphill which took almost 2 hrs. But when we reached it was worth it. Lake was little dried up but did climb up 2nd Pond and it was sky blue. Our journey has come to an end now the mission was to reach at home in sandasu by the evening. We reached till 4 pm back to the Janglik pul and Sandasu around 7Pm.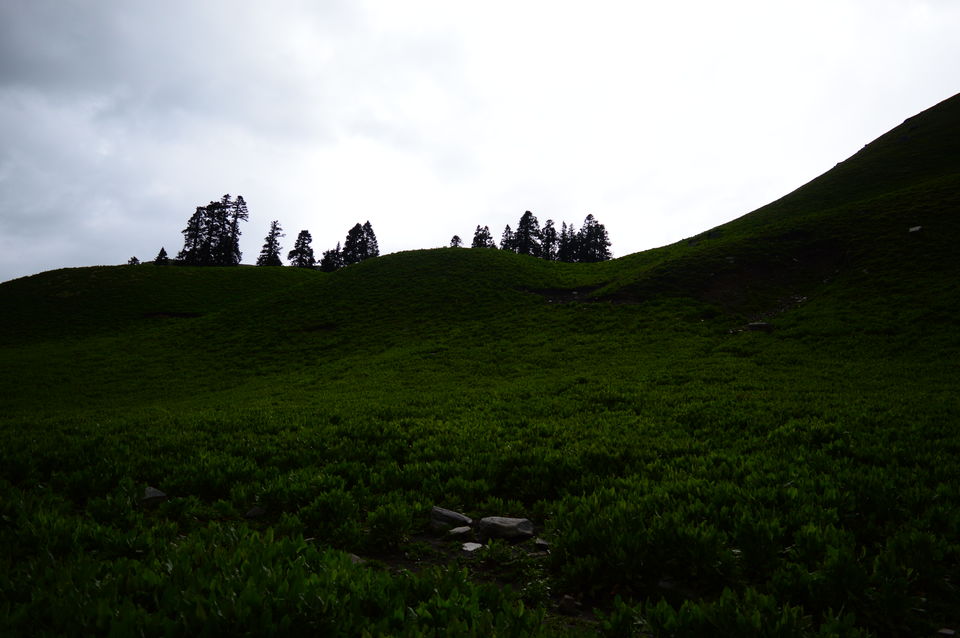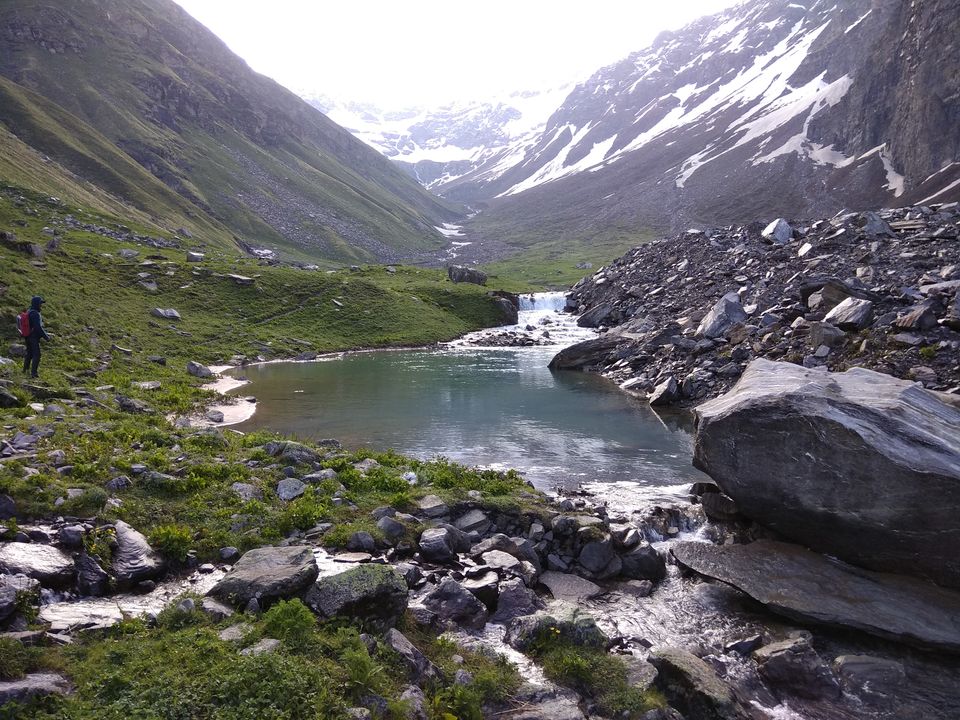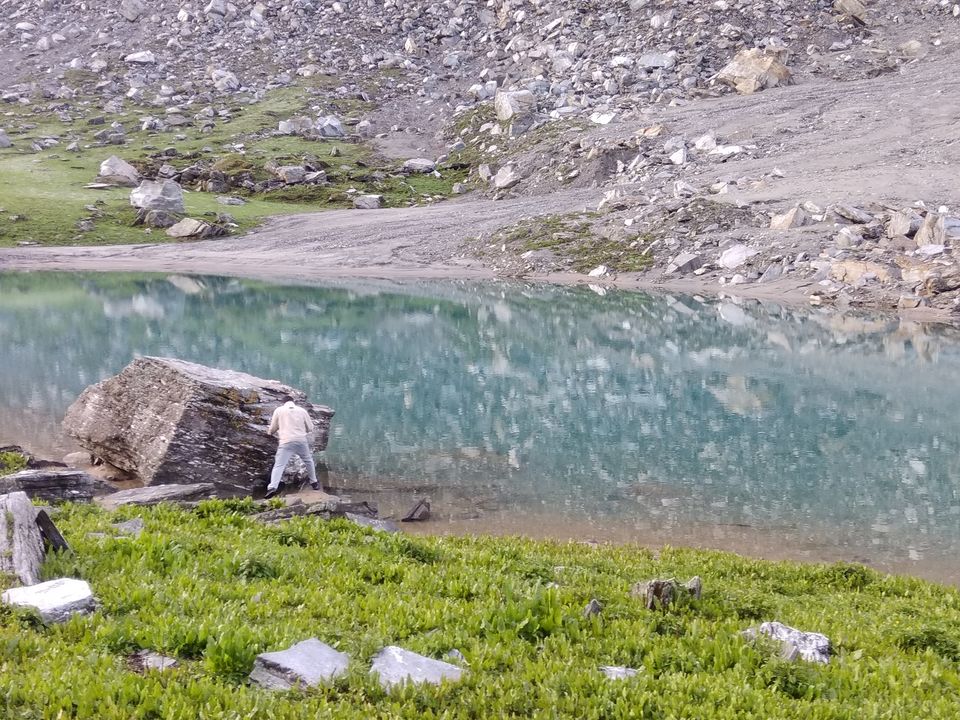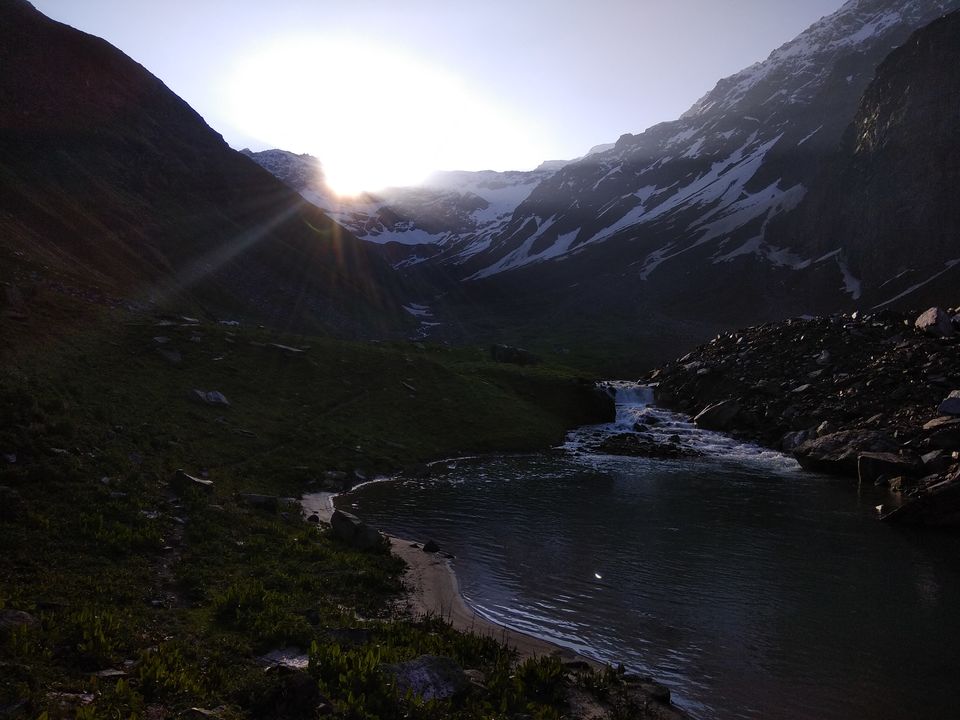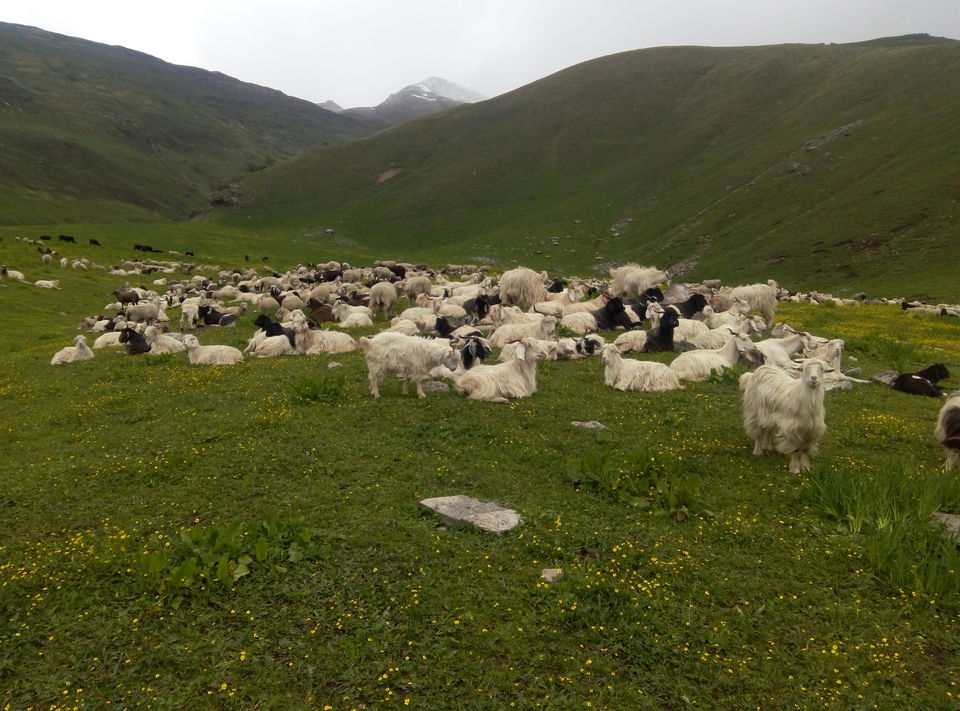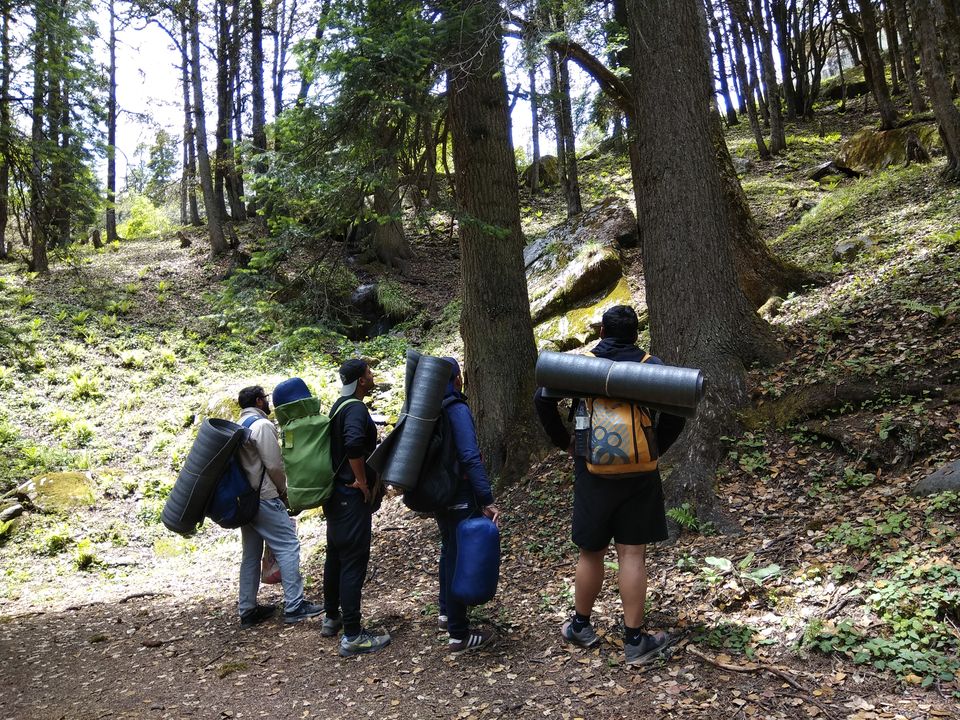 After reaching Sandasu we had a sudden change of plans and we wanted to trek. Initially plan was for Chitkul but getting encouragement from Uncle and Aunty we went ahead.They also arranged a local resident to named "CHETRAM" to come along with us as he Knew way to the top. Our agenda was to stay at Dieudi since we were quite late for Janglik. It was a single room for 5 people and people quite scared us with their stories about the lake,they told us that it changes color every seasons and difficulty would get increase crossing every river provided by mother Earth.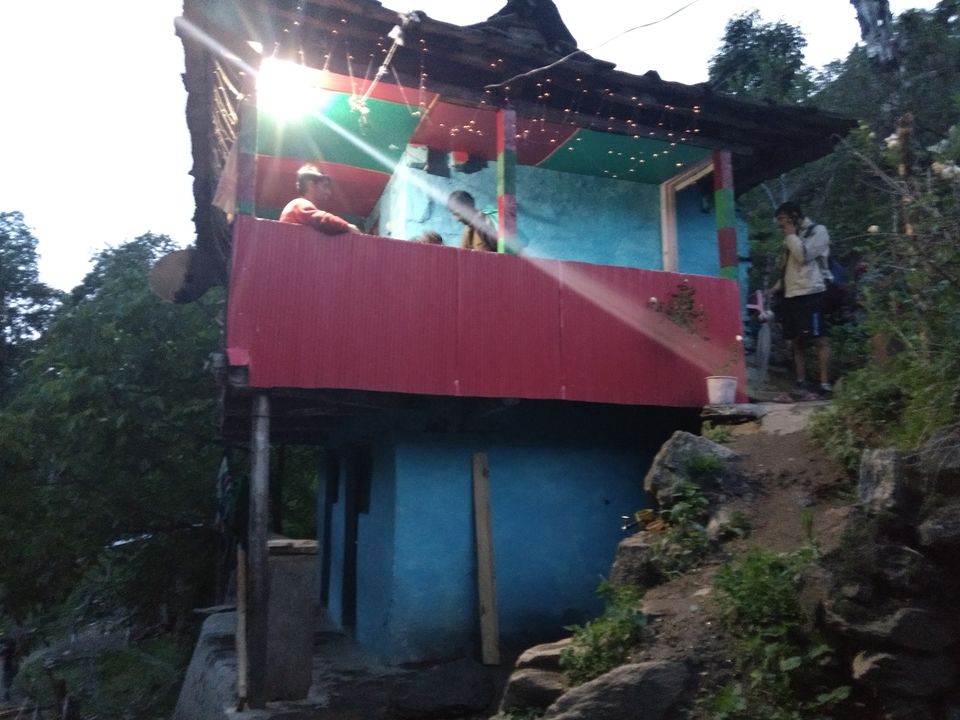 We reached Janglik after 1 hr Around 8am. We needed actual guide and as told by Local residents we found in Janglik. Guddu bhai they called him. He laughed at our condition as were carrying nothing except clothes, he gave us tents/sleeping mattress/food items like rice,maggie,crockery,stove,oil,vegetables. It all costs jut 3000 including the Guide. Also we met our Military soldiers having base camp at Janglik itself. So great to see them and their hospitality.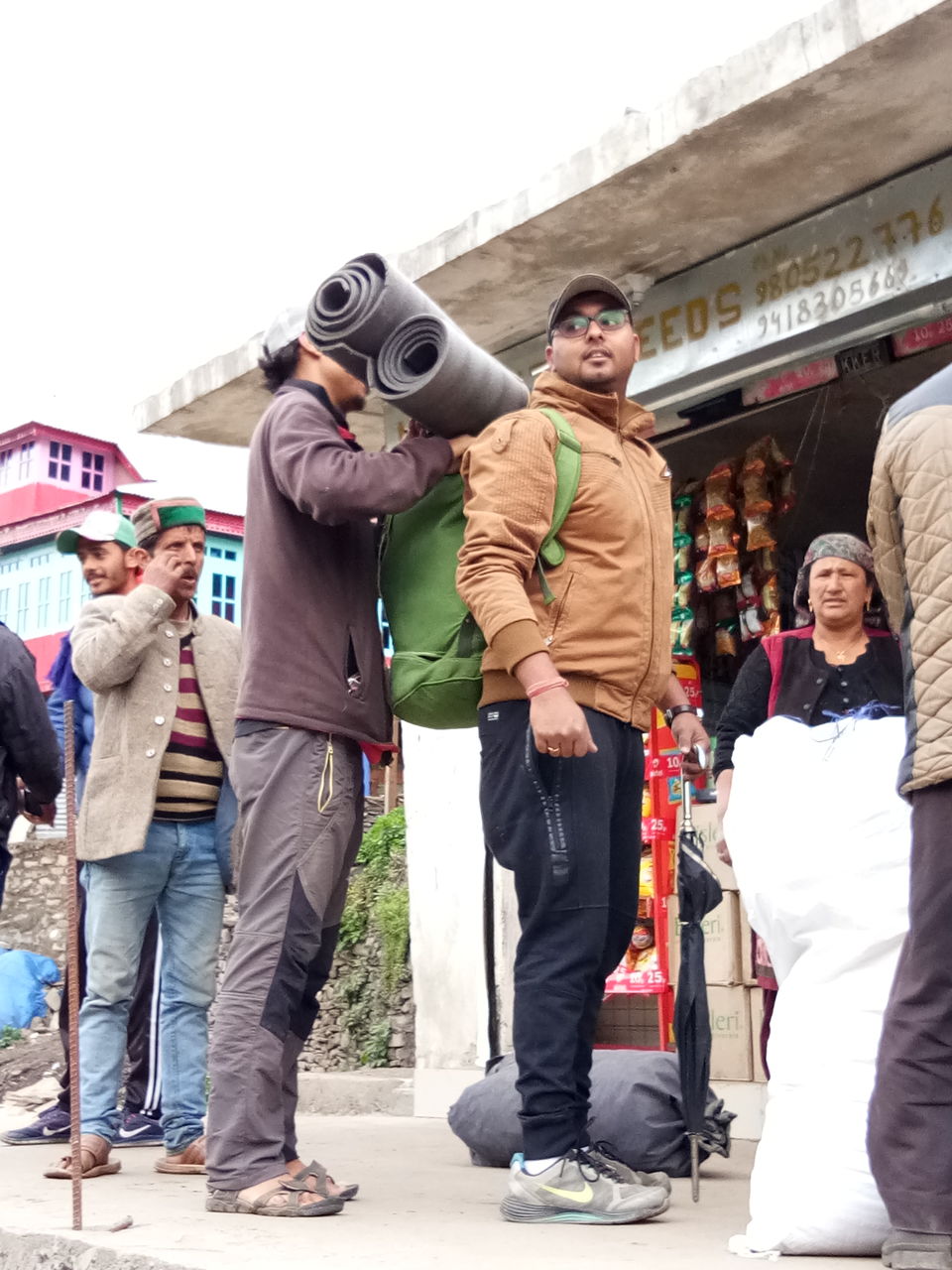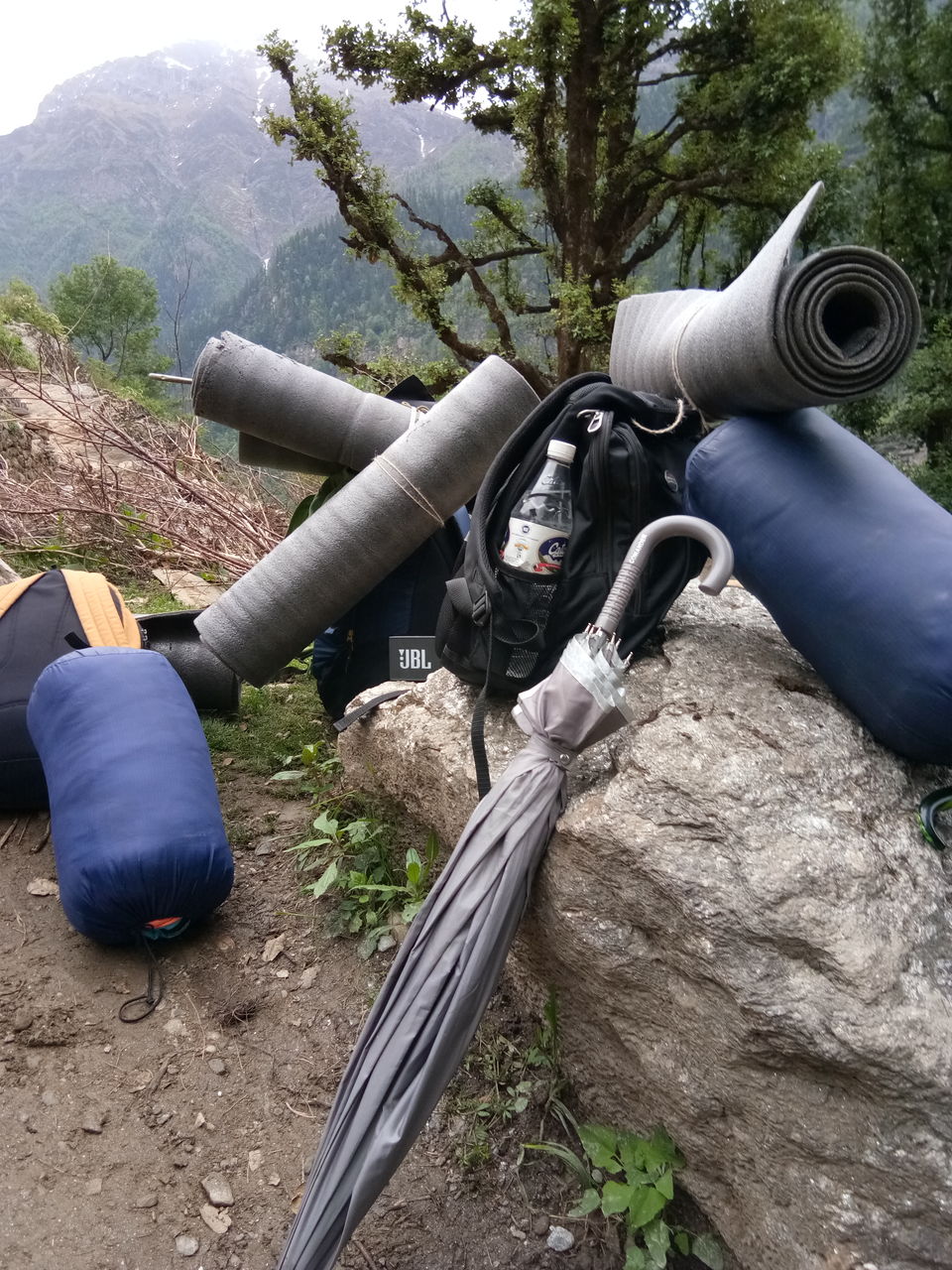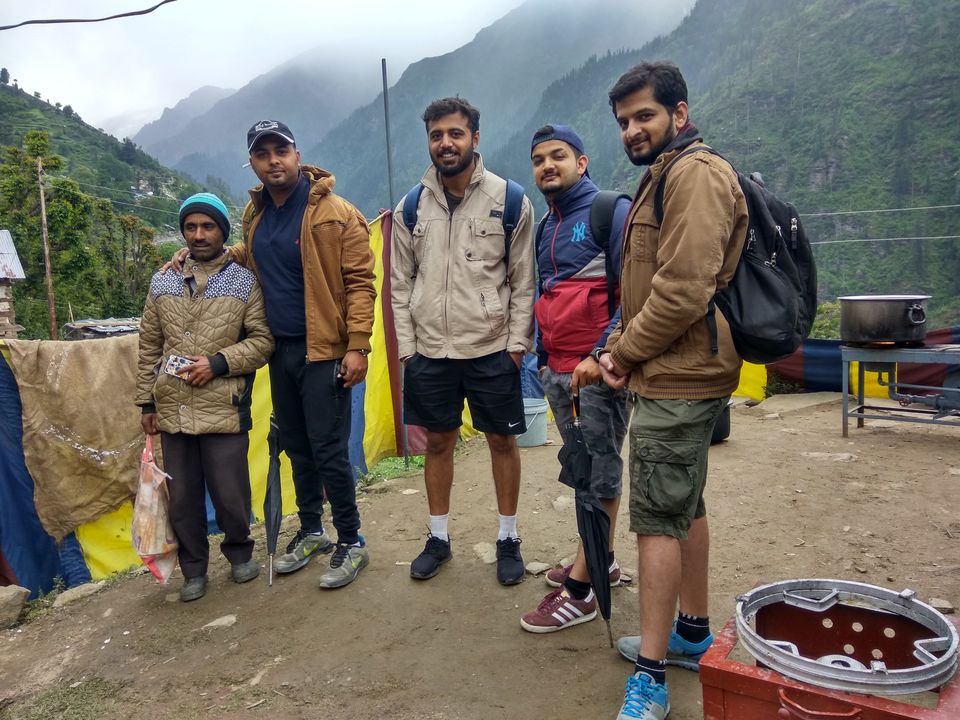 We left for the 7 ponds making "Pabbar river" but we knew that if we will reach only 1 lake and that would be enough because of the time.Our first halt was Dayara thach, we planned to reach Litham thach the 2nd halt but stuck in the middle as rain was continuous and it was difficult to trek. We chose a green meadow and rest our tent there. That moment was still, we slept and when we woke up it was snow covered mountains, stars and serenity. What was expected out of the journey was already fulfilled. That silence cannot be expressed.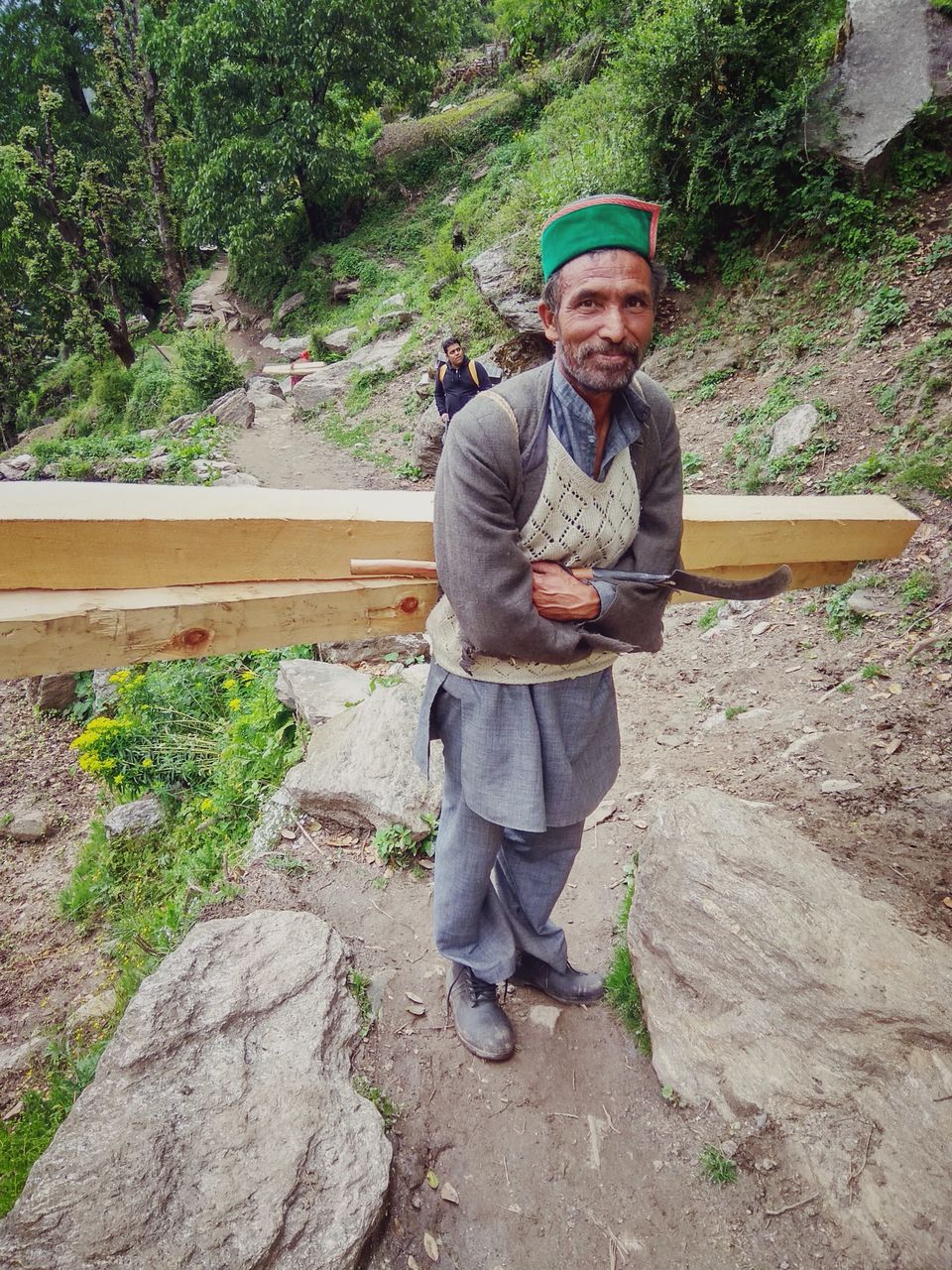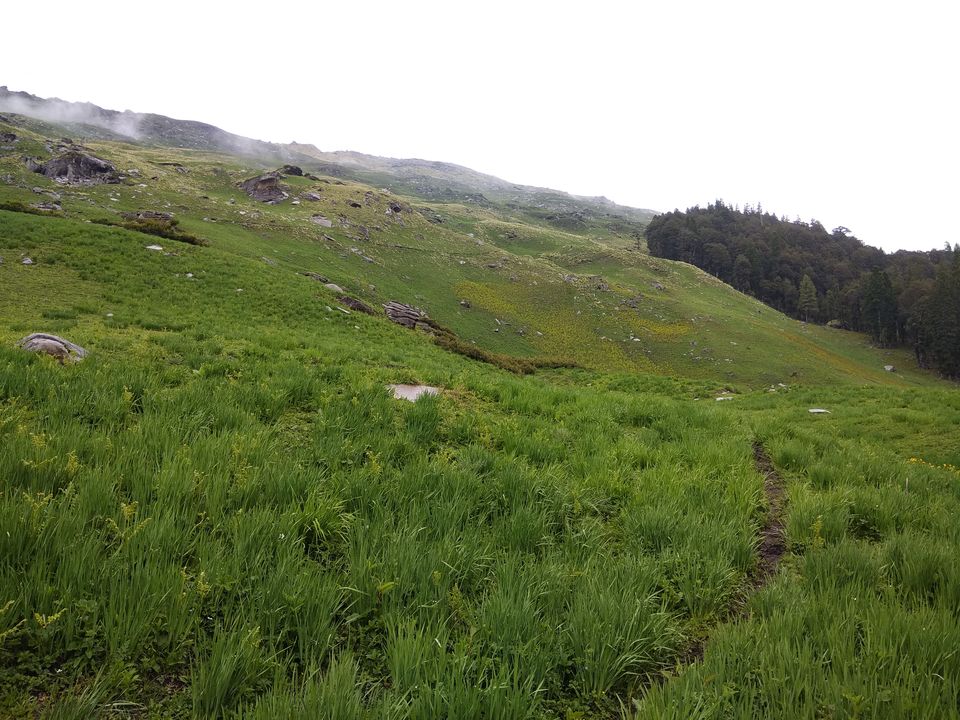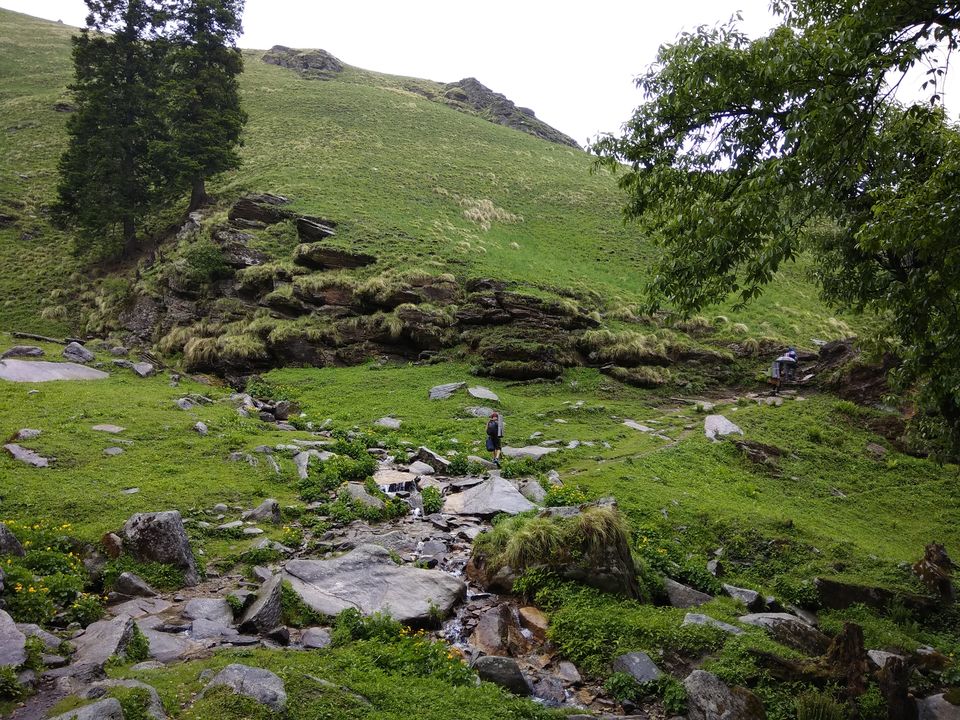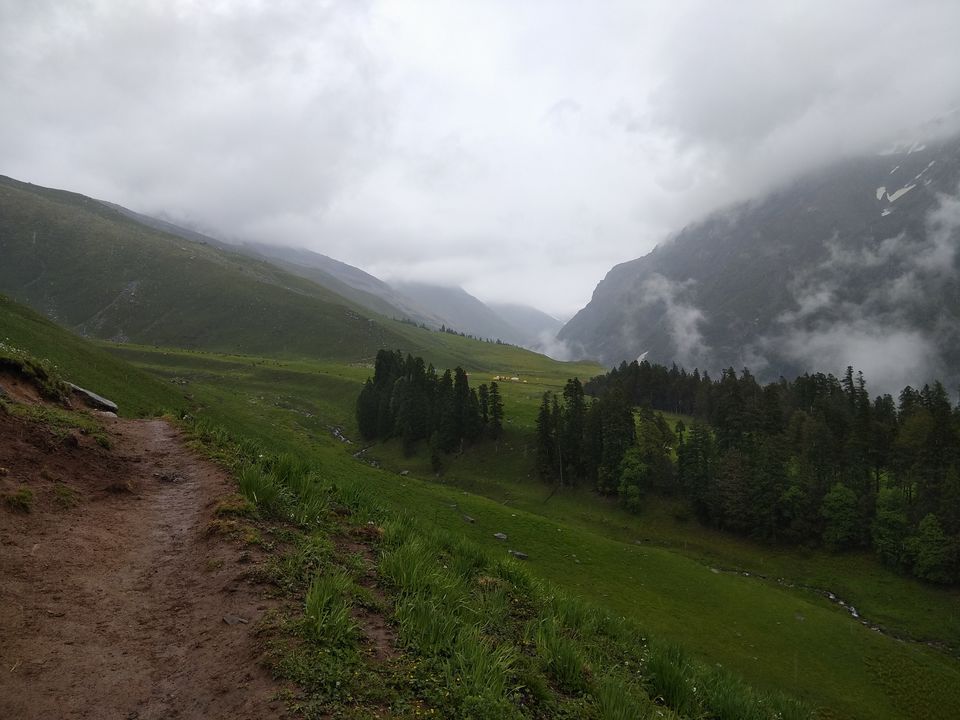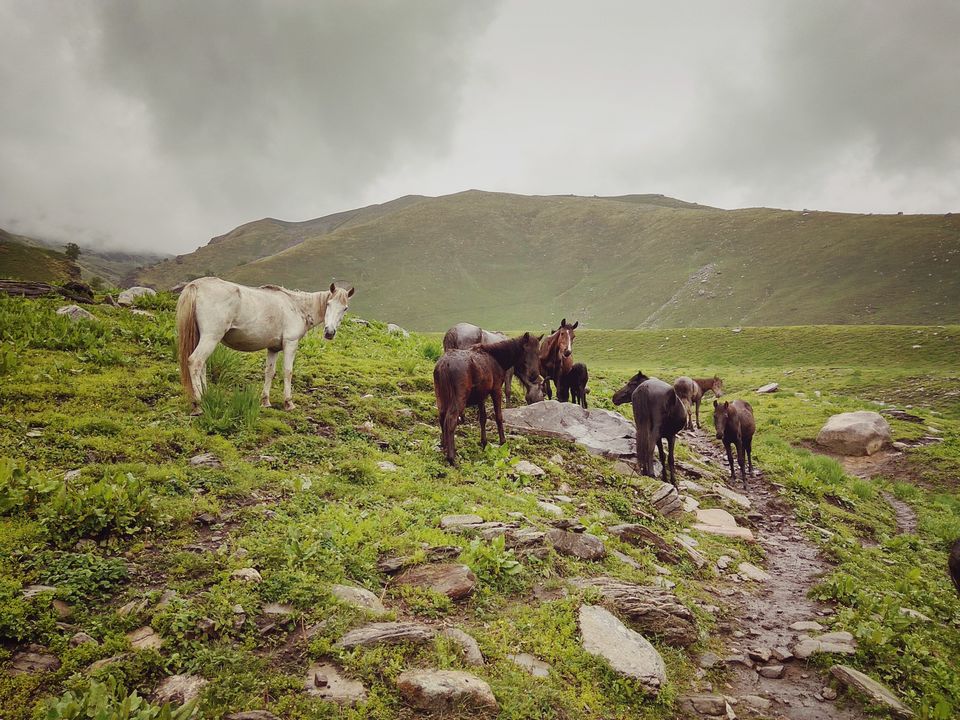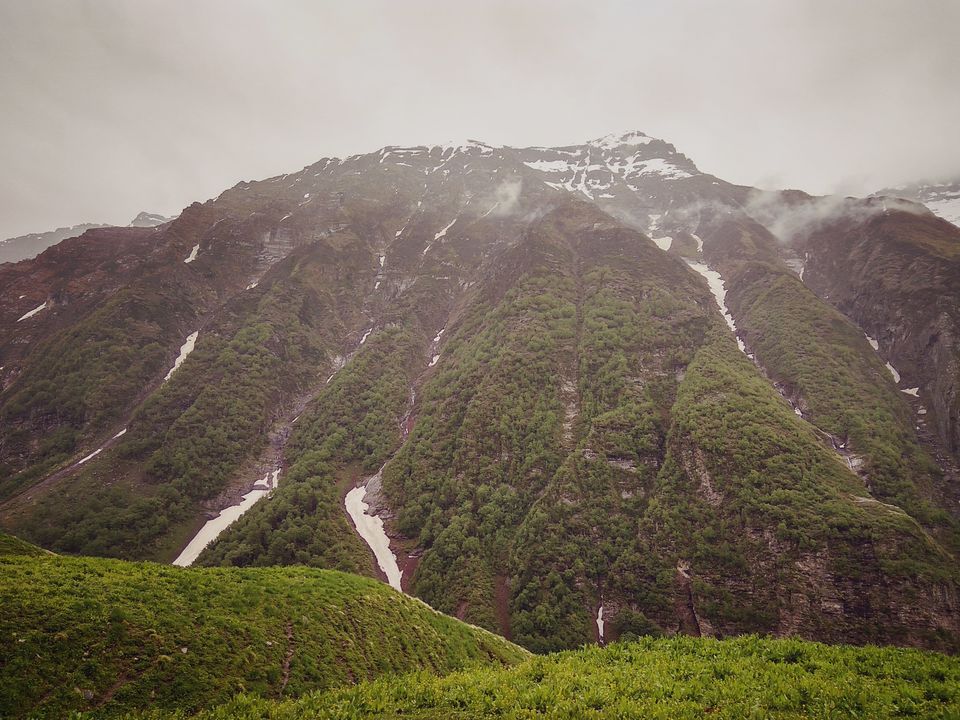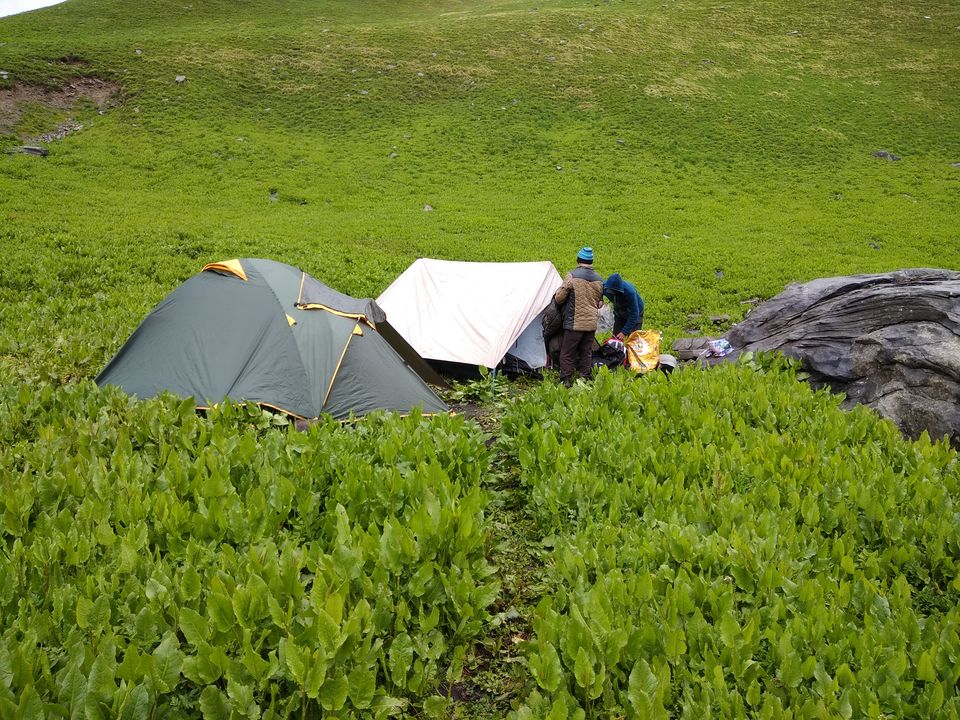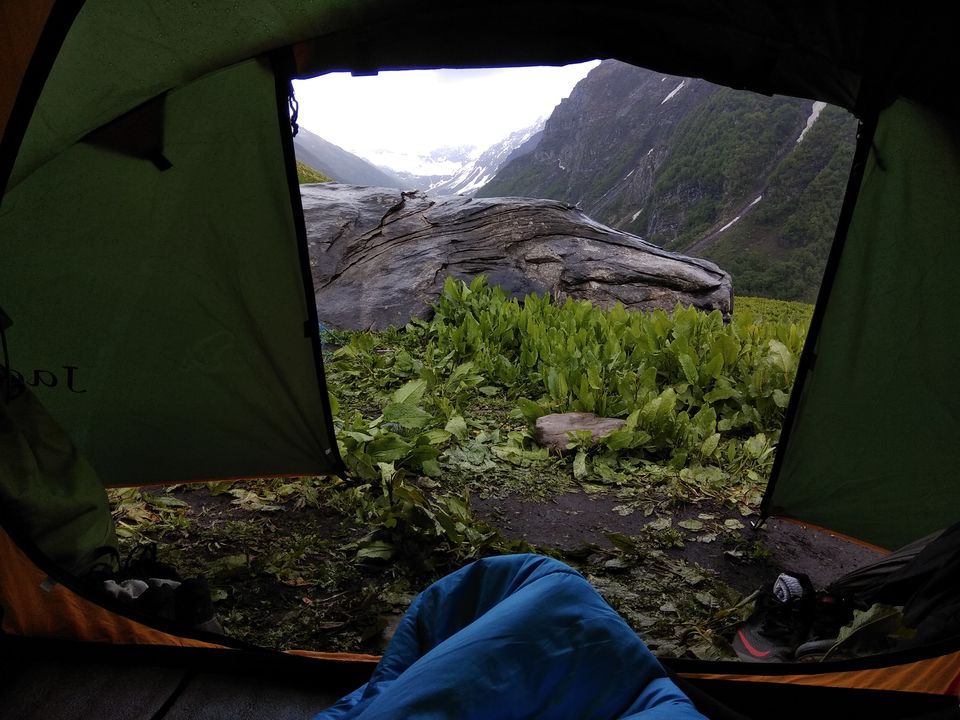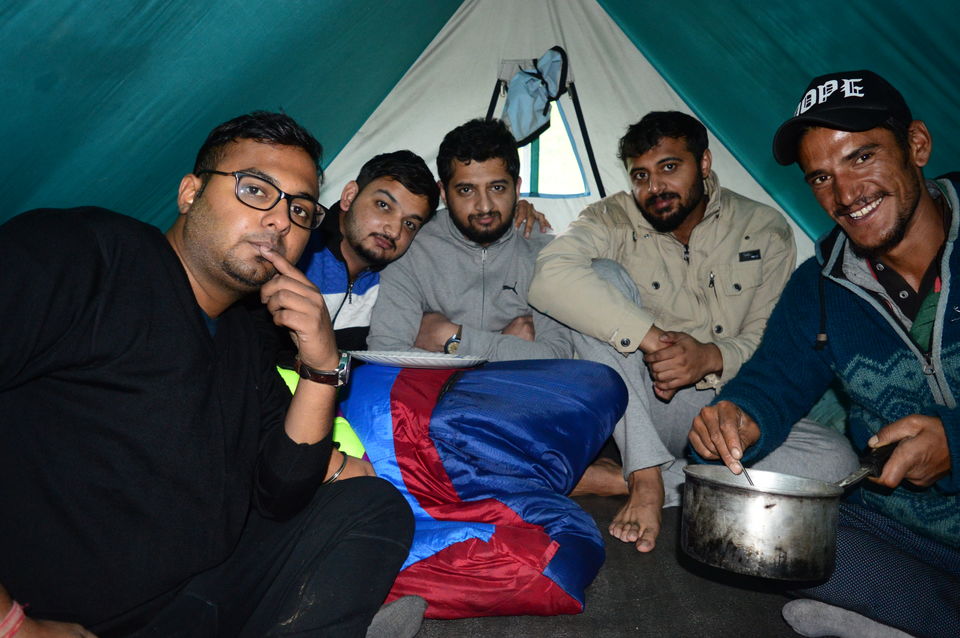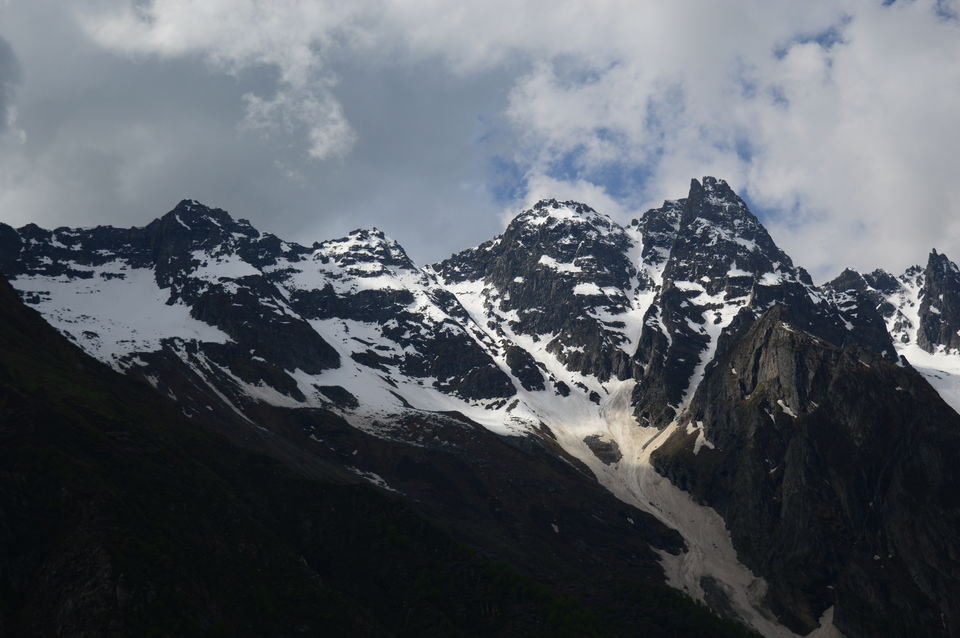 Proposed itinerary –
Day 1- Shimla to Janglikh(2500mtrs)
Day 2 – Janglikh to Dayara Thach
Day 3- Dayara thach to LithamThach (Nearby Chandernahan waterfall)
Day 4- Chandernahan Waterfall to seven Glacial Ponds
Day 6- Chandernahan to Janglik
What needs to carry
As this trek is Moderate trek and you might get rain in the way so it is important to carry all the necessary equipment.
Trek shoes/ Warm clothes/Umbrellas/Medicines/ Extra pair of battery for camera/Enough energy bars for the journey.
Important Notes
Always take guide with you familiar to the place.
Take two halts, 1 @ Dayara and other @Litham Thach. Dayara is the most beautiful place in the journey.
Always keep umbrellas or the raincoats as it will rain definitely.
Best time to visit is between June till Sept.
Lastly a still for all the friends together. Hope you liked it.