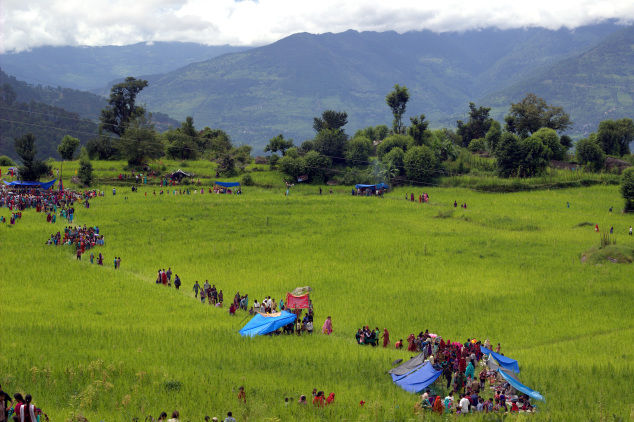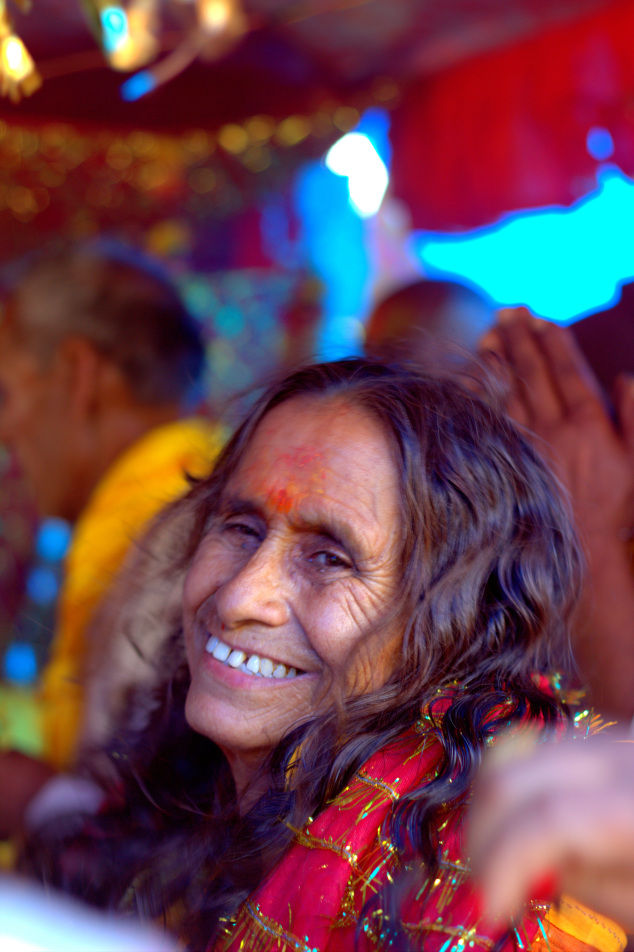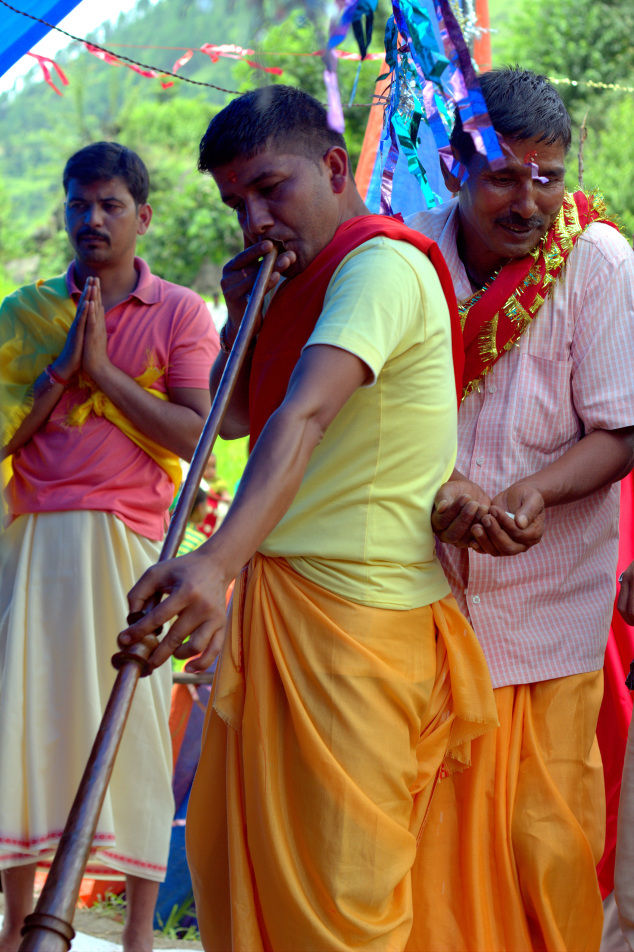 I got a chance to visit the local Nanda Devi Mela at the village of Bhanaj last month during my volunteering stint with PPC, in Rudraprayag, Uttarakhand. Bhanaj, located 3 kms away from our Radio Kendra hosts this mela every 10-12 years. Accompanied by the entire team, (mostly locals) I made my way to experience the community life. An hour later, we made it to the vibrant venue surrounded by hills, clear blue skies, meadows and trees. Nothing made me believe that this was in some remote part of India.
The energy of the ground filled with people, children running around, the hustle bustle – suddenly left me feeling like a tourist amused and overwhelmed with the scene playing out in front of my eyes. It was a beautiful sight to see so many people come together and a rare one in this scarcely populated hills!
What I experienced was out of an old mythical book – I was taken back to older times when I heard stories from my grand mom about the '"devi" (Goddess) and how people are suddenly possessed by a supreme source and all villagers gather around to seek blessings.
We then decided to go take Darshan in the temple and we heard murmurs of "Devi aa rahi hai" (state of ritual possession – channeling the goddess)and in a few seconds, a woman and a couple of pundits around her were in another trance. They were expressions on their faces of pure bliss, happiness followed by aggression – loud sounds – chants adding to this surreal experience. The villagers mostly women sat around praying and observing. I was intimidated, amused and honestly still out of words to describe the visuals of those few moments.
As the goddess came to greet her devotees – the live musicians played the dhol, bagpiper and other instruments; soon this phenomenon was followed by other men and women around us who were now in another state of bliss. They started behaving in similar manner as the previous ones and threw rice at the gathering, jumped, shouted, and yet they were absolutely disconnected from the NOW. The energies and vibrations were something out of the ordinary.
We sat and absorbed our surroundings for a while and it is still hard for me to completely fathom those moments towards these supernatural beliefs and practices around us. I am glad that I got an opportunity to see, experience and be a part of this Mela and see another part of our country that boasts of many such stories and beliefs.
This trip was published on https://freespiritedwanderer.wordpress.com/.