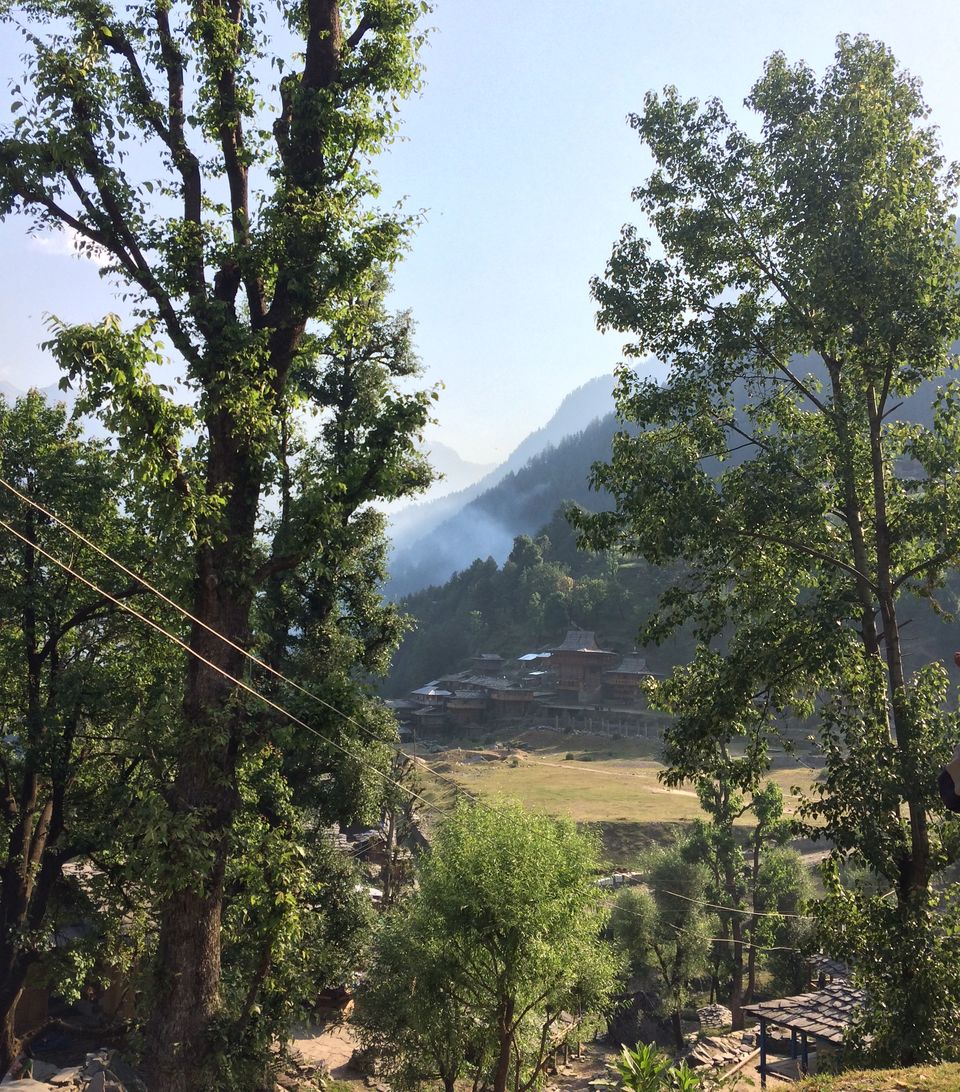 Dodra-Kwar is as mystical as it sounds. The name itself made me wanting to go there, when I heard it first from the hippie travellers whom I met on one of my trails to Bhandag Thatch above the Tulga forest. While describing the place the eyes of those handsome boys from Shimla grew wider and brighter. They told us about the purple poppy flowers and the finest opium made on land. The place seemed really intriguing as we came to know that there was only one state bus that can lead us to the place. It starts from Rohru village, which is about 110 kilometers away from Shimla. The bus starts at around 11am from Rohru. Traversing through the heavenly mountains of Chanshal the bus takes a drive of three and half hours through the rough paths to reach the mystic valley of Kwar. We already decided in our minds that this should go unplanned; we wanted to let Dodra-Kwar take us by surprise.

My travel mate and me started a journey long back from my hometown in Kerala and reached Paravti valley that gave us abode for a long time of two months. The meet-up at Bhandag hill resulted in yet another voyage to this beautiful valley. We started from Bhunter to Shimla around 9 at night. Those who are coming from Delhi can take a direct bus to Shimla. From Shimla it's a three hour journey to a rather silent but vast village of Rohru.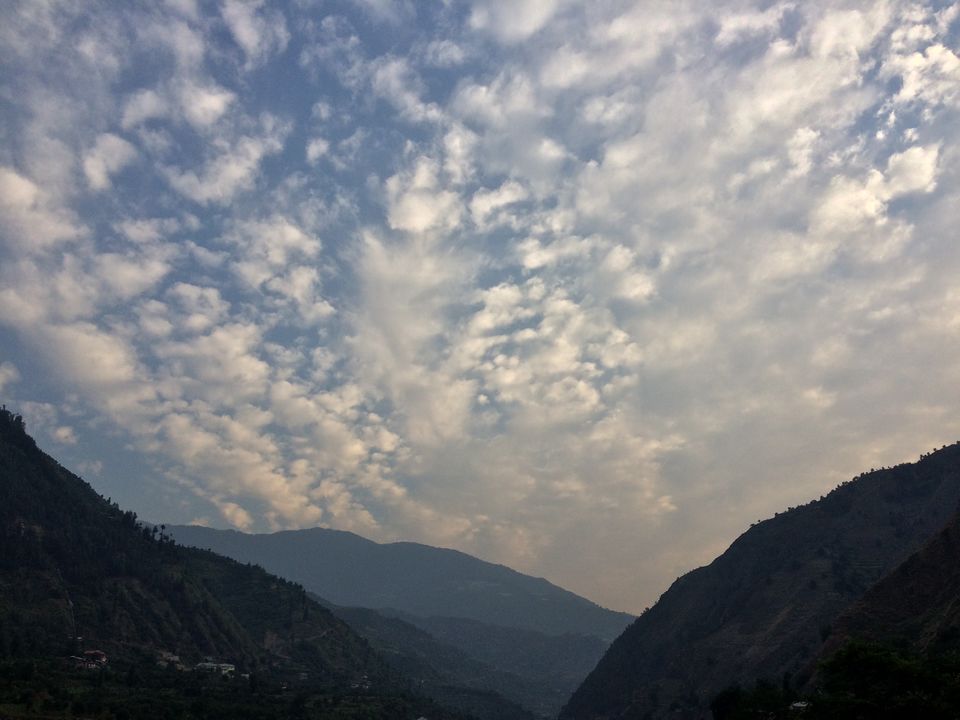 Rohru seemed hospitable. We made friends with two locals in between our bus journey. They even arranged a room for us, 2 kilometers away from the bus stand for only 500 rupees per day. We were happy as it was close to the bus stop from where we could catch the one and only bus to Dodra Kwar. That night we spent with our new mates with good food and drinks. We didn't forget to explore Rohru, the daytime was well spent walking around the riverside bare lands which looked delightful in the evening lovelight.
We woke up early morning and went to Rohru bus stand even if there was a bus stop just in front of our guesthouse. Rohru bus stand was a little crowded and our friends advised us to be alert when the bus arrives. They had told us that getting into this bus is not an easy task at all. There is always a rush to occupy seats as it is the only bus to Dodra-Kwar. We spotted our bus at the right time. A big crowd of women, old men, children, goats and chicken along with their heavy bags filled with vegetables, fruits and accessories entered the bus in a gallop. We couldn't do anything but stand and watch as the crowd entered the bus in a matter of seconds. After the bus was filled both above and inside, we managed to find a little gap where we could at least stand and travel inside the heavily packed bus.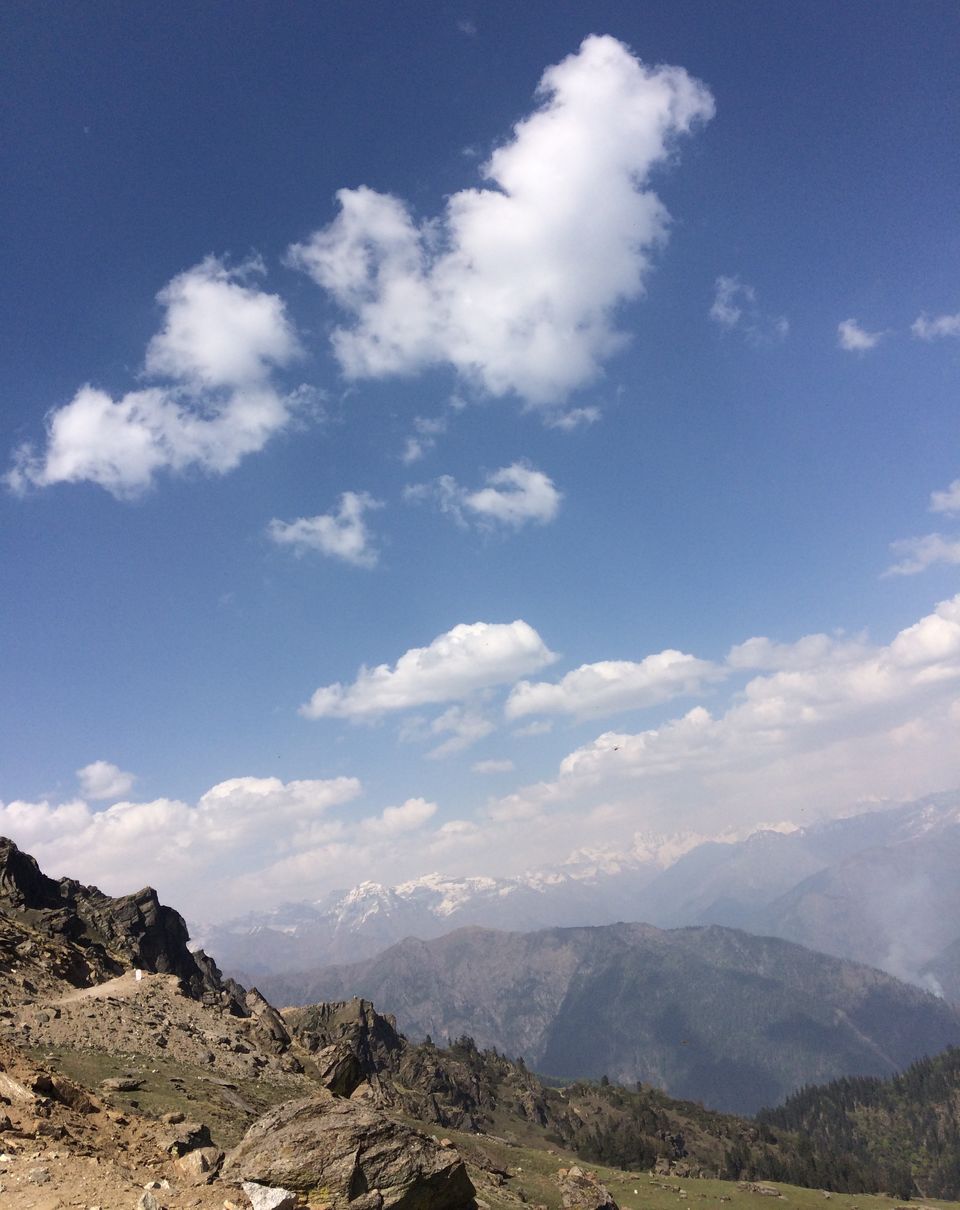 Reaching Chanshal, everyone rushed out to have sip of Chai and enjoy the cold wind. Chanshal Pass stood like an illustration against the clear blue sky. We had a quick chai and played with the cute little doggy that seemed to be living in that teashop for a long time. The journey resumed. Through the bumpy road to the valley downside the mountain the bus took a swift drive.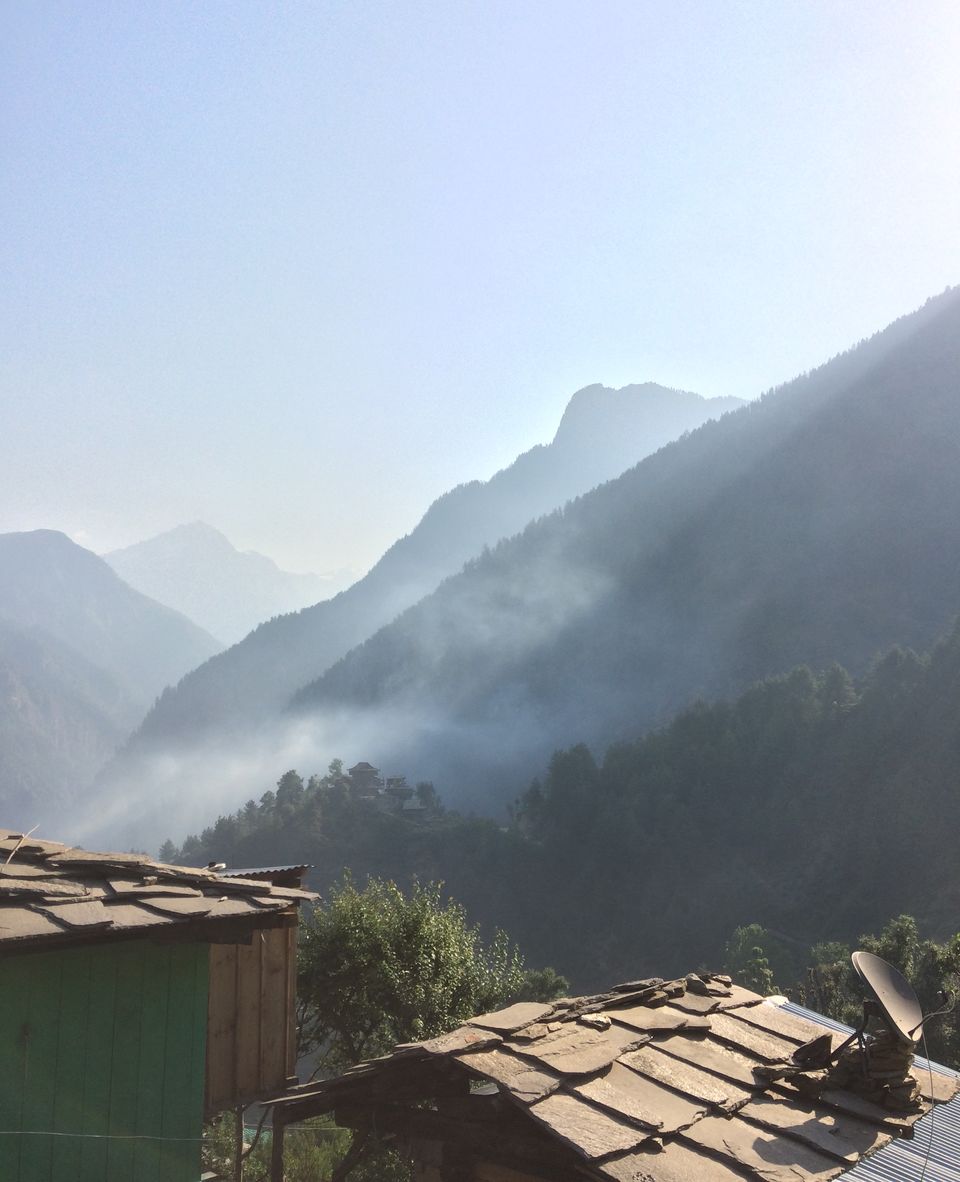 The next day we visited the temple complex of mesmerizing architecture. The villagers told us that before the arrival of the bus to the valley in 2009, people had to walk for three days to reach the village. The village is abode to many unique medicinal plant species. The Rupin River, a tributary of Yamuna, separates the two villages Dodra and Kwar. The Rupin pass connects the village to Sangla in Kinnaur, another exciting trek route. In the evening we met a group of children who were managing a herd of sheep. They were sitting beside fire in a corner of the vast bare land beside the temple. We sat with them till the night grew darker. As it got colder outside, we decided to head back to our room. On the way we met an old man who was sitting outside his home. Just by seeing us walking beside his home he invited us in. His wife and two children were inside the small mud hut. After having the tea served to us and conversing about the beliefs, customs and traditions of Kwar for a long time, we bid goodbye to him and headed to our place of stay. We had a nice and hot dinner served in brass plates from the nearby cafe and had a sound sleep that night.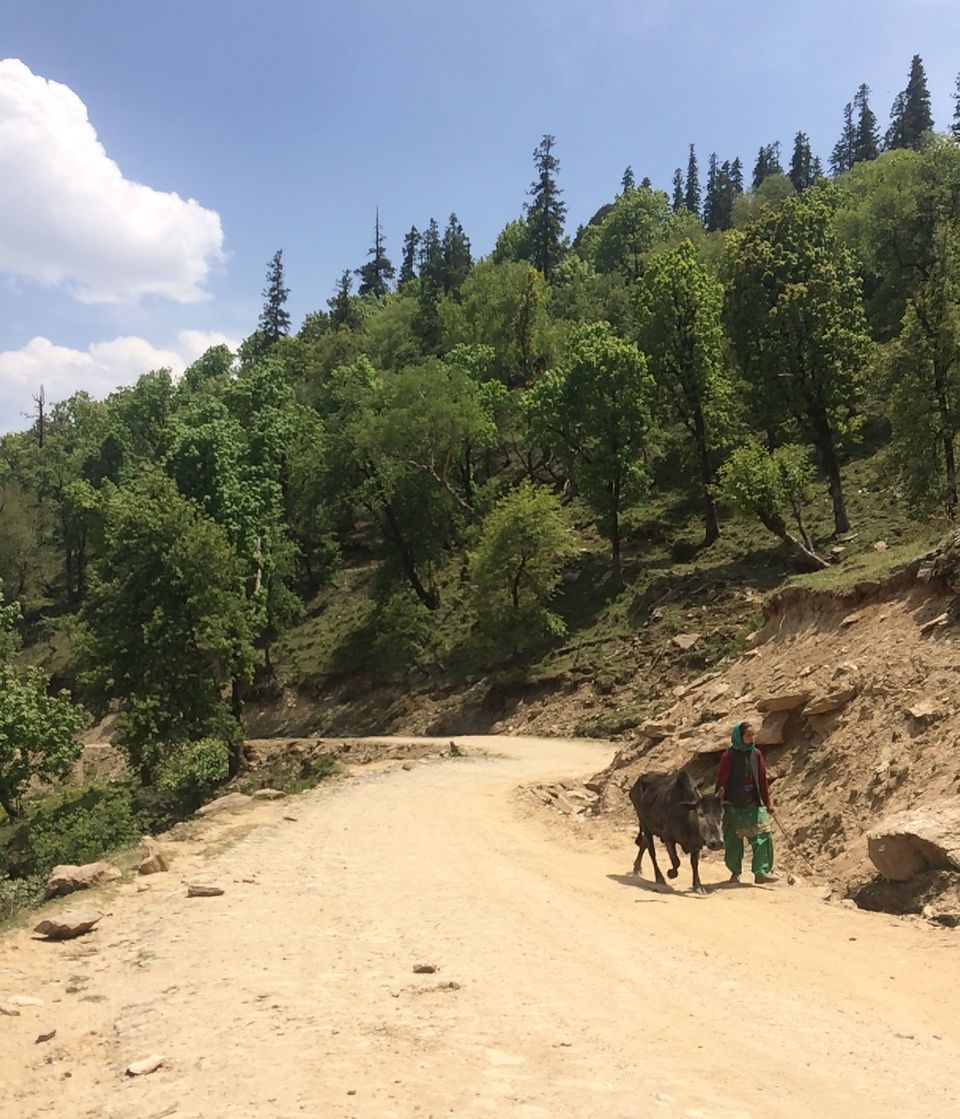 First stop was at Dodra village, but we decided to go till Kwar, eager to see the climax of a mysterious journey. Kwar was a sight indeed. An isolated village at the end of the valley, Kwar seemed like a land in the stories. Infront of our eyes stood the whole village like an ancient painting. At the extreme end stood the Kwar Jakh temple complex and beside wooden houses made in a unique architecture, millions of goats, village men sitting outside smoking, chatting and sipping chai. Entering the village, we found out that we two were the only tourists around.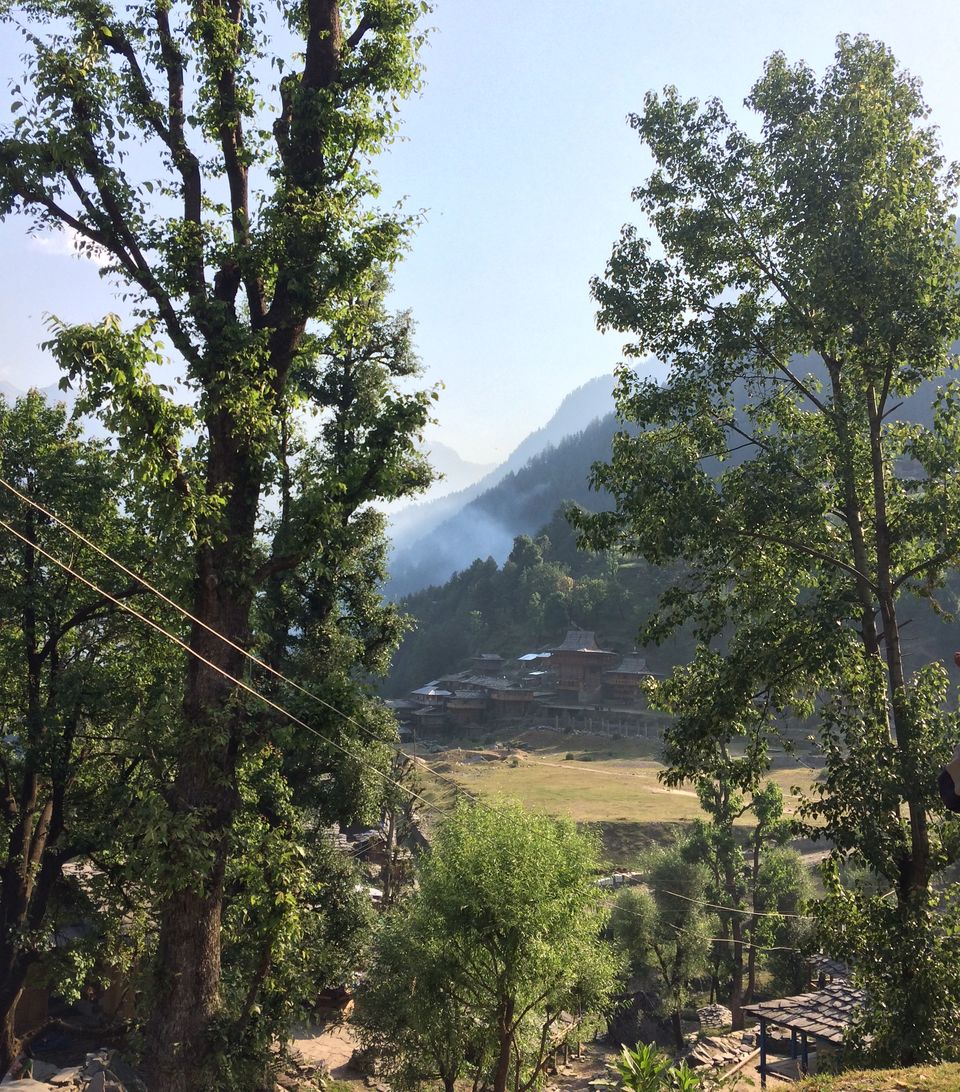 Everyone seemed to be interested in our arrival. The villagers welcomed us with a warm smile, also wondering on our purpose of visit. It seemed to be a village from another age, an age unknown to us. The unexplainable joy and excitement we had in our accidental discovery was visible to them. As we walked in not too far, we found a wooden abode that seemed like a guesthouse and we inquired about the rent. The villager showed us the way to a room with beautifully printed carpets and asked us to keep shoes outside while entering the room. We didn't expect so much luxury for 300 rupees per day. The fine wooden room had warm cozy bedding, blankets, beautiful carpets and what not. Washroom was outside. After freshening up we went out expecting to meet and hang out with the villagers and to see around the mystic valley. It was cold outside; evening fog was just coming in. Villagers old and young were hanging out outside; some chatting under trees, children finding new games to engage themselves in.
A fine young man of around thrity years of age spotted us roaming around and invited us into a group of elders and middle-aged men talking. The man with a beautiful smile had the charm of a film star to him. He was a truck driver who transported goods in and out of Kwar. As we told him that we are planning to return the day after, he offered us a ride back till Rohru. We thanked him for his kindness and shared our contact information. I was joyed to find that my mobile network that usually had no signal was the only working network in the remote village of Kwar.
It was time for us to return as I had plans to leave to Kerala on the day that followed. We remembered the offer made by our villager friend who had a truck. We had to walk for two kilometers to reach his place. We had to wait for one hour and finally he reached the place in his car along with two of his other friends. Together we sat on the teashop to have tea. The shopkeeper, an elegant middle-aged man sat beside us with a hukka in his hand and with an alluring smile on his lips. Two old men sat on one corner beside the fire smoking afeem and gulping chai.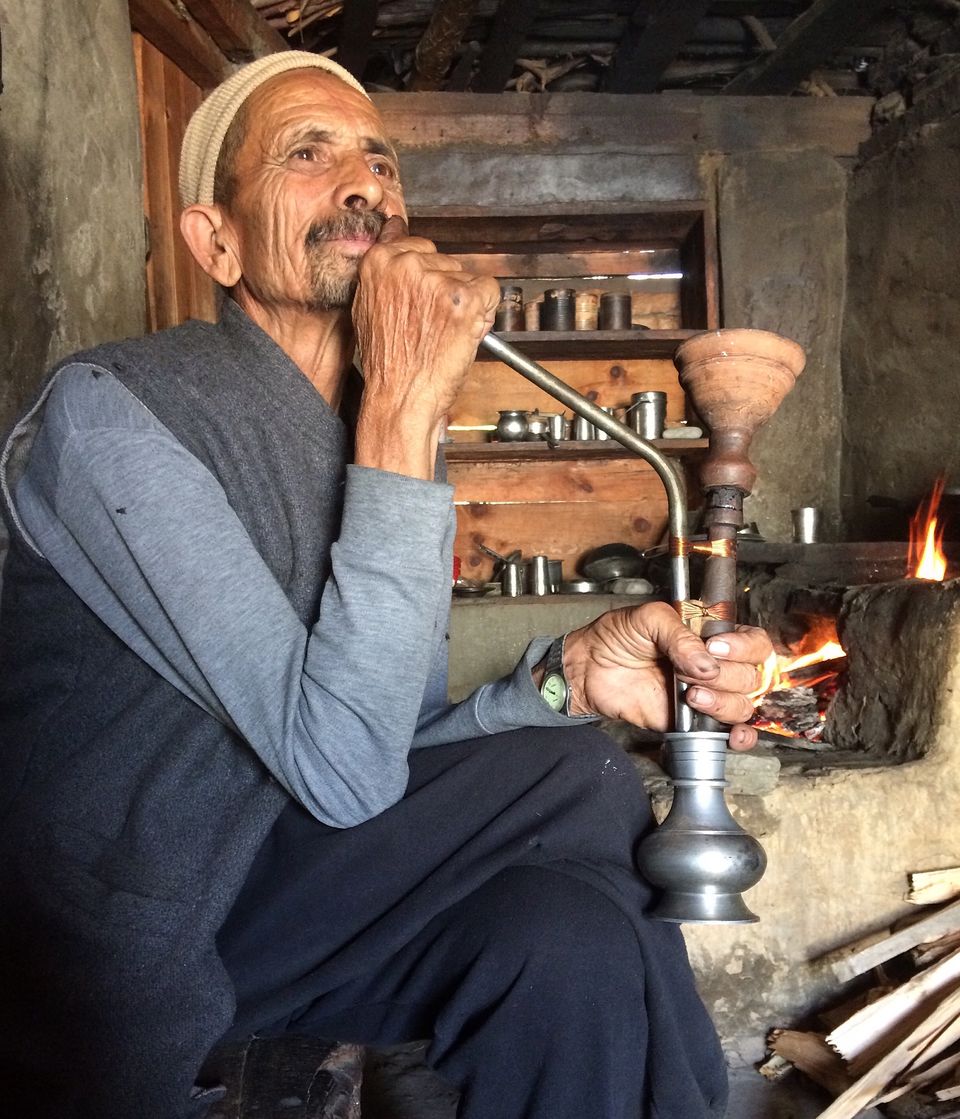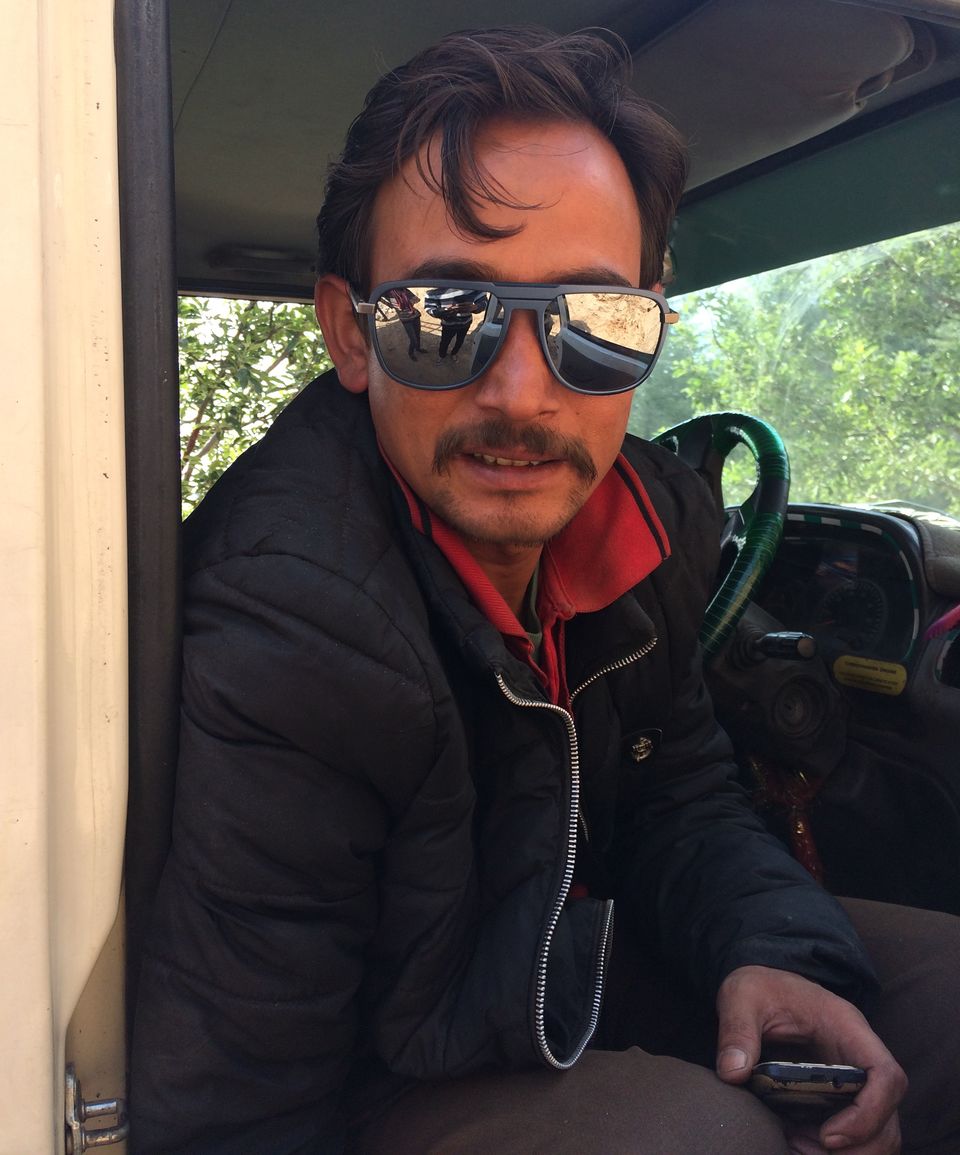 The return journey in the truck with our film star driver playing old Hindi songs was smoother than the bus ride. He had an impressive collection of old melodies and in between he sang along some lines with a heroic grin. Till Rohru bus stand the ride was a visual treat. Another long and hectic bus journey was awaiting us.
While the sun was setting slowly we left our Kwar friends and got on a less crowded bus back to Shimla.
At Shimla, we decided to meet and thank the two boys who suggested the place to us on the first hand. Unfortunately they were out of town, but they could arrange cheap stay for us near to their home. I took a late-night bus later to Delhi and my travel-mate was heading back to his place in Parvati Valley. On the way back, I felt that I haven't left Kwar yet. I guess that fairyland will never leave from my memories. I want to go there again for a long stay, to delve deep into the forests and like a mystic, to loose in its serenity.