India is known for its rich culture and heritage. Popular tourist destinations of the country are thronged by visitors all year long. While it is straightforward to plan a trip to any of the well-known places in India, there are hidden gems that remain uncovered in most tour packages. One such is the Kadamane tea estate in Sakleshpur, Karnataka.
Out of the many tea/coffee plantations in south India, only a handful have managed to preserve their estate bungalows that age back to the 1800s. A vacation in these quaint cottages is a lifetime experience for anyone who wishes to enjoy India in its indigenous form - be it food, culture, or nature. Here is an account of my memorable vacation amidst the lush green plantations of Sakleshpur!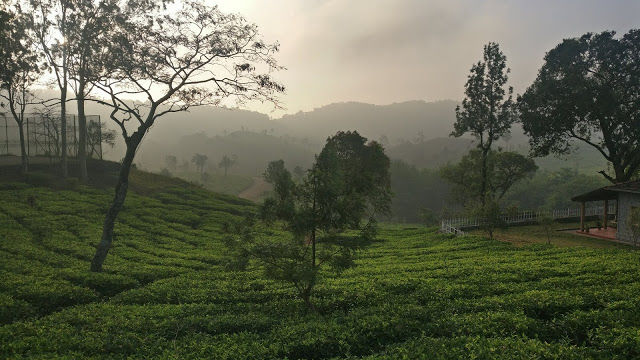 Where is Kadamane?
Sakleshpur is a little town in the Western Ghats around 220Kms from Bangalore, Karnataka. A popular getaway during monsoons, it is famous for tea, coffee and spice plantations. Sinna Dorai's bungalow at Kadamane tea estate is about 25Kms from the main town and is easily accessible by road. One can also reach Sakleshpur by train and request for a cab to the bungalow.
The Experience
I planned my vacation at Sinna Dorai's in December 2017. We were a group of four friends living in different countries/cities and were looking forward to a laid-back vacation. On a Sakleshpur local's recommendation, we booked the Kadamane estate bungalow for our stay. Radhika Cariappa, the property manager, was a friendly and hospitable host who took care of all our travel and stay requirements. The estate is tucked away from the bustling town. We had just reached the bungalow but were almost immediately in love with the mesmerizing view.
Booking a Stay at Sinna Dorai's
Considering the total guest capacity may not be more than 15, one has to plan way ahead to get a booking at Sinna Dorai's. The website is well maintained and the booking process is seamless too. We booked about 2 months ahead of the trip. The best time to visit would be during the monsoons. Dec-Jan and May-June are considered peak seasons.
Food and Stay
One gets thoroughly pampered during their stay at Sinna Dorai's. There are no extravagant buffets or fancy live counters, but the food makes you feel at home - a simple menu served to perfection. I still remember the hot pakoras that we gobbled after rainy day tennis. They also allow menu customizations and serve non-veg food on request.
The stay was top notch. The rooms were spacious and well-maintained. Room service deserves a special mention as they go the next mile to make their guests feel comfortable. One evening, when we were busy playing tennis, the caretakers offered to serve food in the Gazebo just so we don't miss it. I would give it a 5/5 overall.
Outdoor Activities
Sinna Dorai's is ideal for a relaxing vacation. They offer a few outdoor games such as tennis and badminton. If you are into photography or bird watching, this place is tailor-made for you. There is a brilliant sunset point, a small stream, and a tea factory within a 10 km radius from the bungalow. On request, the caretakers arrange for picnics by the brook. It was an enjoyable experience to have delicious food in a place so close to nature. With happy feet dipped in the stream, we ate to our heart's content as we listened to the birds chirp away!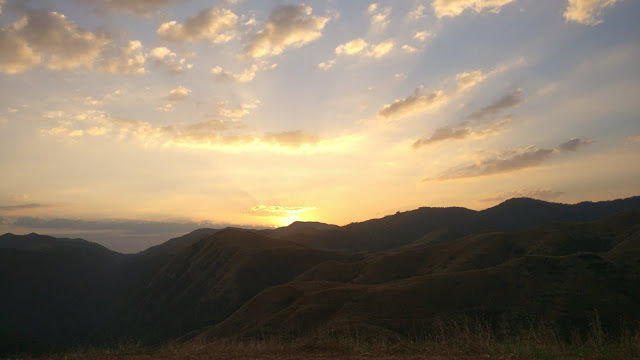 Indoor Activities
Apart from strolling around the property, we spent our afternoons playing carrom or chess. I also read an engaging book that talks about the history of the estate. With the weather being so good, we ended up spending most of our time outdoors.
A thing to note - there is no proper wifi or internet connectivity in the bungalow. Maybe it compels you to spend time the way it should be spent!
Wrap-up
Breathtaking views, nature walks, delicious food, and a lot of catching up -it was a vacation of its kind. The vast valleys and the spectacular views make one yearn to live there forever.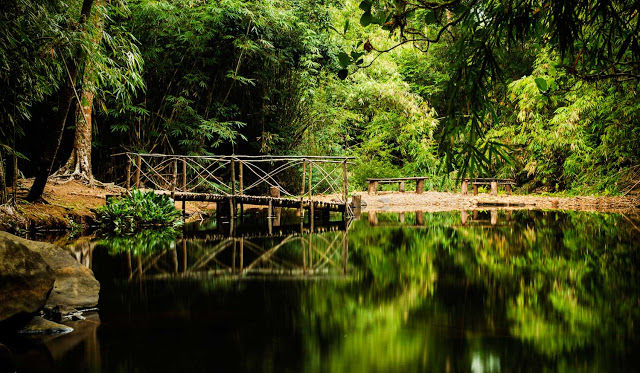 If you are looking for a relaxing vacation in southern India, here it is, a hidden gem!
Happy Traveling! 😁
Link to my blogpost