Close your eyes. Imagine an amazon jungle. Open your eyes. Look at this. Just out of movies.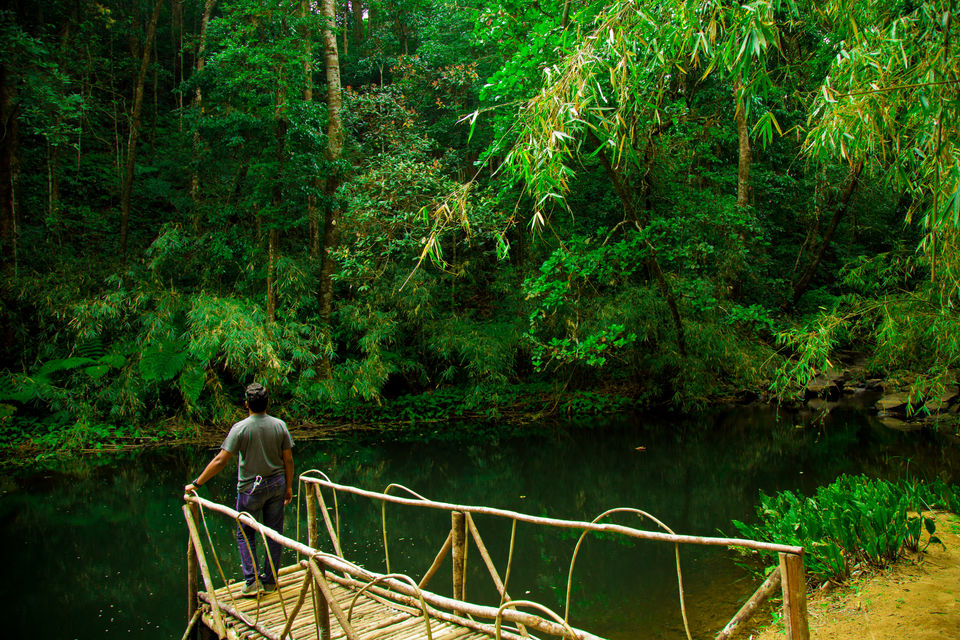 Can I call it a tiny lake? a brook? or a creek? It's just a clearing in the middle of forest and a stark dark green colored lake.
This Lake has no name. It's not on google maps. You can hear the birds, feed fish, sit on the wooden bridge and put your legs inside the water for a natural fish spa. While doing all this, you are constantly wondering if there is a crocodile inside which is going to splash out and bite you. Jk, this place is too small for a crocodile.
This is a kind of place you would go to listen to the nature. Most of the sunlight is blocked due to the amount of trees. It's dark, green, quiet. You can occasionally hear the leaves hustle with the wind or the sound of the birds. This place is all about JUST nature. You won't even get phone signal to Insta story this place.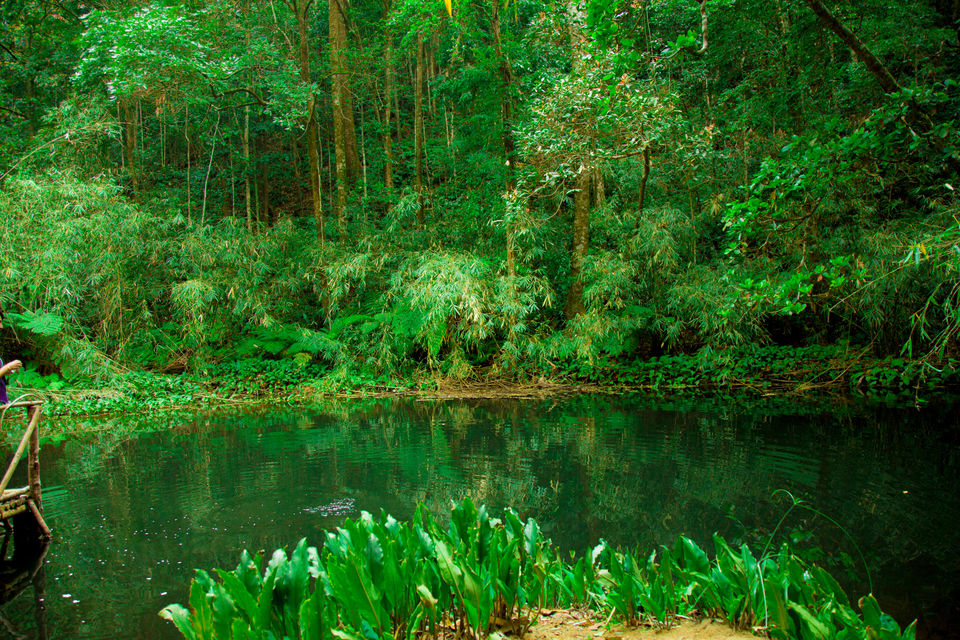 The home-stay we stayed near this place had packed a great picnic lunch of puris, potato curry, biriyani and fruits! We devoured the amazing lunch! Threw a little blanket on the ground and closed our eyes for a perfect afternoon siesta.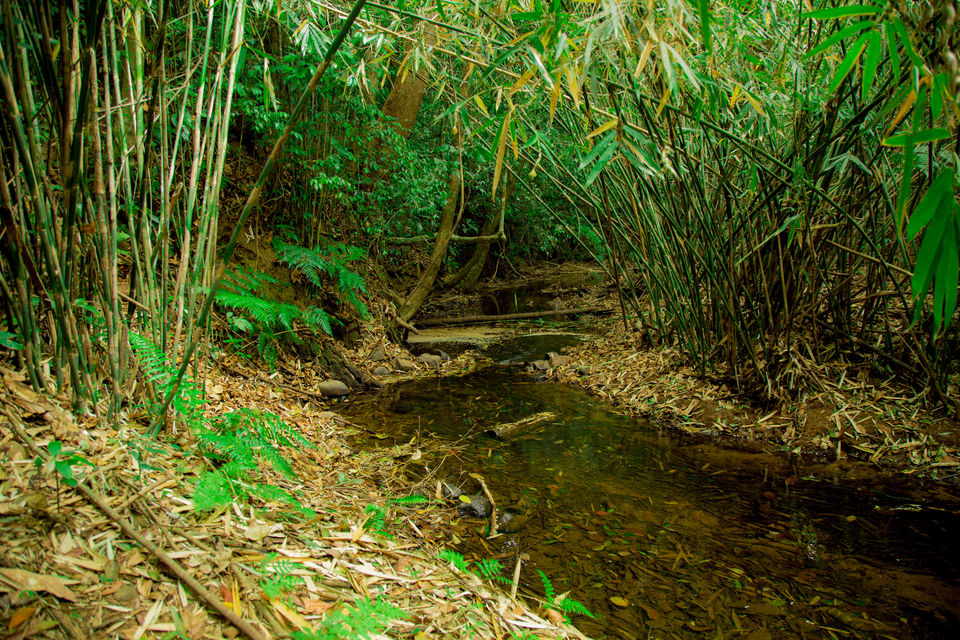 Feeling a little adventurous? you could trek down this shallow water in between thick bush to probably discover something more prettier! We were quiet stunned by how calm and amazing this place was, we didn't feel like exploring more.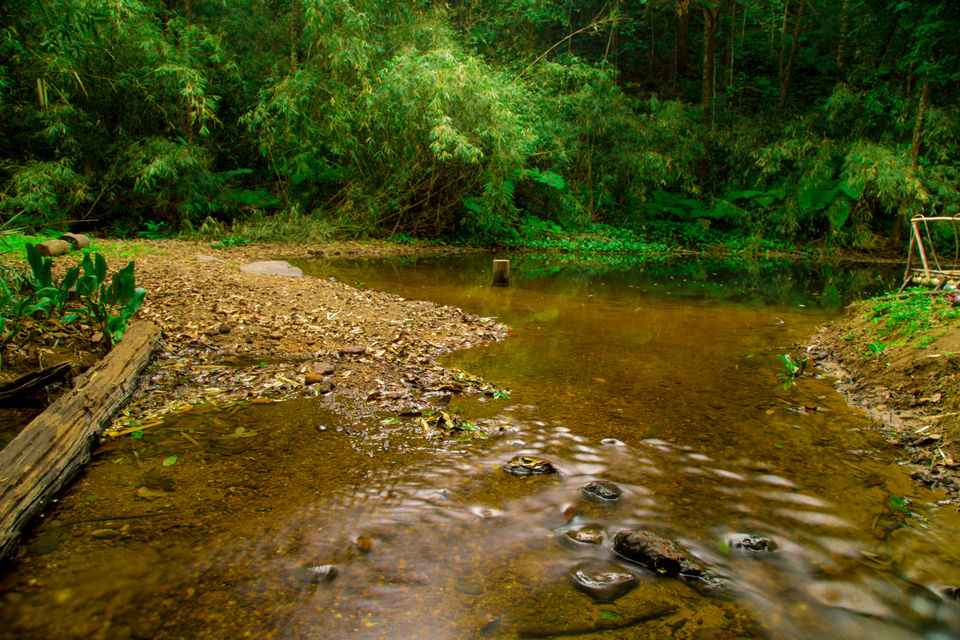 This is a 4-5 hours drive from Bangalore. This little lake is inside Kadamane Estate near Sakleshpur. Kadamane Estate is the biggest tea estate in and around Sakleshpur. We stayed in Sinna Dorai's Bungalow inside Kadamane. If you wish to visit this place, search for Kadamane estate or Sinna Dorai's Bungalow. They'll guide you further to go to this magical place!