The Dussehra long weekend is right around the corner and you must already be itching to head out of your hometown. Yes, ladies & gentlemen, it's indeed that time of the year once again when you need to take that long outing with your folks. And if you're also tired of the usual Manalis and Shimlas of the world, I just found a dreamy location where your family will have a splendid time and thank you forever.
I'm talking about a small hill station called Munnar in Kerala. The little town is a peaceful alternative to the more conventional go-to places in the summer, and your experience will only be complete by checking into this 150-year-old British tea mansion. Read on...
Where is this and how to get there?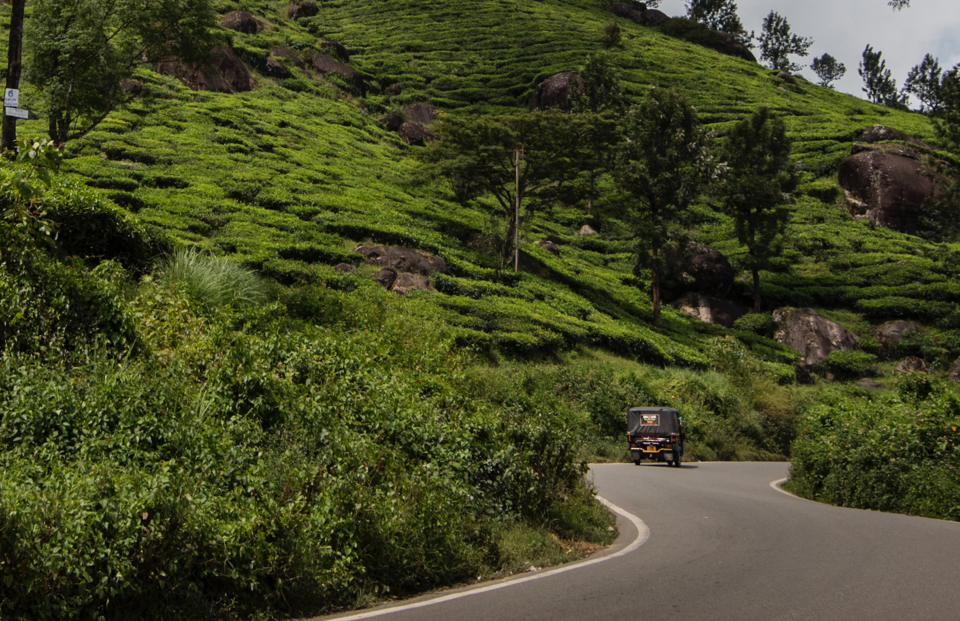 Lockhart Tea Bungalow is located in Munnar, in the Idukki district of Kerala. Nestled comfortably amidst the sprawling tea gardens along the foothills of Chokarmudy, the 150-year-old mansion is quite a sight to behold. The verdant surroundings and two luxury bedrooms are ideal for a family of four.
How to reach
Munnar is, thankfully, a bit away from civilisation and hence is always relatively less crowded as compared to other hill stations down south. The last 100km to Munnar can only be covered via road. Depending on where you're coming from, here are all the options on reaching this beauty.
Via flight: The closest airport is situated in Cochin, which is connected to all major cities. Cochin Airport is 125km away from Munnar, and direct taxis are available from outside the airport. They usually cost anything between Rs. 2,500 to 3,500.
Via train: Again, the closest railway station is in Cochin. Direct KSRTC buses are available from near the station at regular intervals. If travelling with family, you can opt for A/C Volvos.
Via road: If travelling from nearby towns and cities such as Kozhikode, Wayanad, Alleppey, Coimbatore, Madurai, Mysore, etc., one can always drive down to the property directly. It's a smooth road with numerous roadside restaurants for refreshments.
Why should you visit?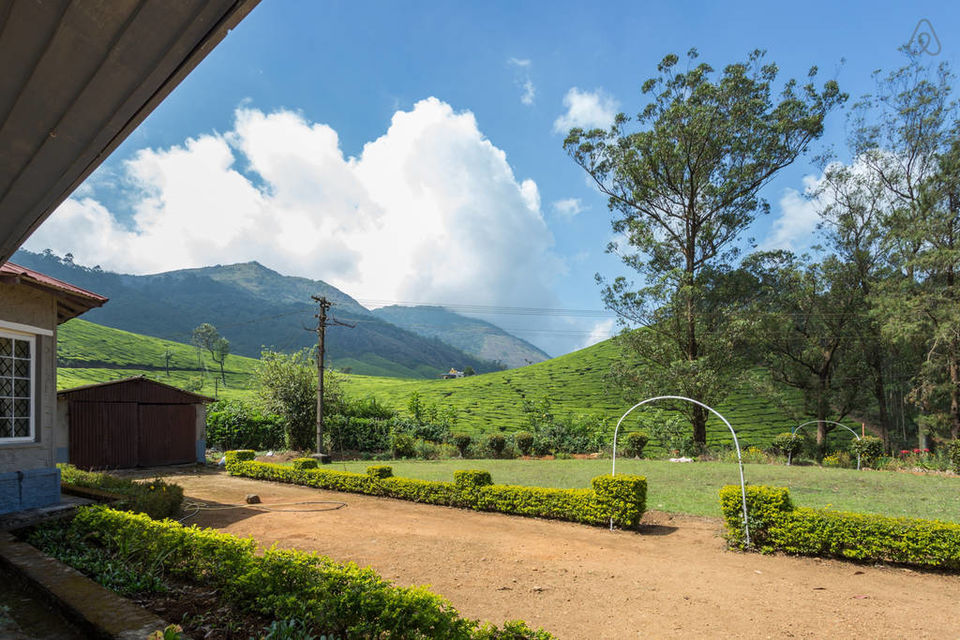 If you still require an answer to this question, there are chances you aren't really interested in visiting this place. But even if there's a mild possibility of a change of heart, let me try to convince you, so you can bless me later.
As soon as your vehicle enters the premises of the magnanimous property, you will start believing in the existence of God because the location and surroundings are a collective heaven. The bungalow is encircled by a self-sufficient tea estate replete with a tea factory, a tea field, cropping and harvesting section, a tea museum, and a production centre. Incepted in 1857, this functional tea factory is one of the oldest in Munnar, still working with orthodox ways of manufacturing to produce quality tea.
The insides of the bungalow are also equally well preserved since the Victorian days. Spacious, ventilated and well-lit luxury rooms with antique furniture all over the bungalow instantly take you back to more regal times. There are two commodious bedrooms, a large verandah, sit-out areas and a lush green lawn in the front yard to make this a unique experience. The attention to detail given to render the aesthetics more tasteful will be appreciated by one and all during the stay. Once you start taking notice of the elaborate designs on the teak woodwork and the fireplaces, you won't stop looking for the same on all furniture in the property. Trust me, it's addictive.
At night, you can go for strolls in the tea garden to let the Chokarmudy winds ruffle the hair on the back of your head gently. You could use your daytime to exploring the plantation grounds and observe the relentless process of shoot plucking. You are in for a real treat here.
What to do in Munnar for a week?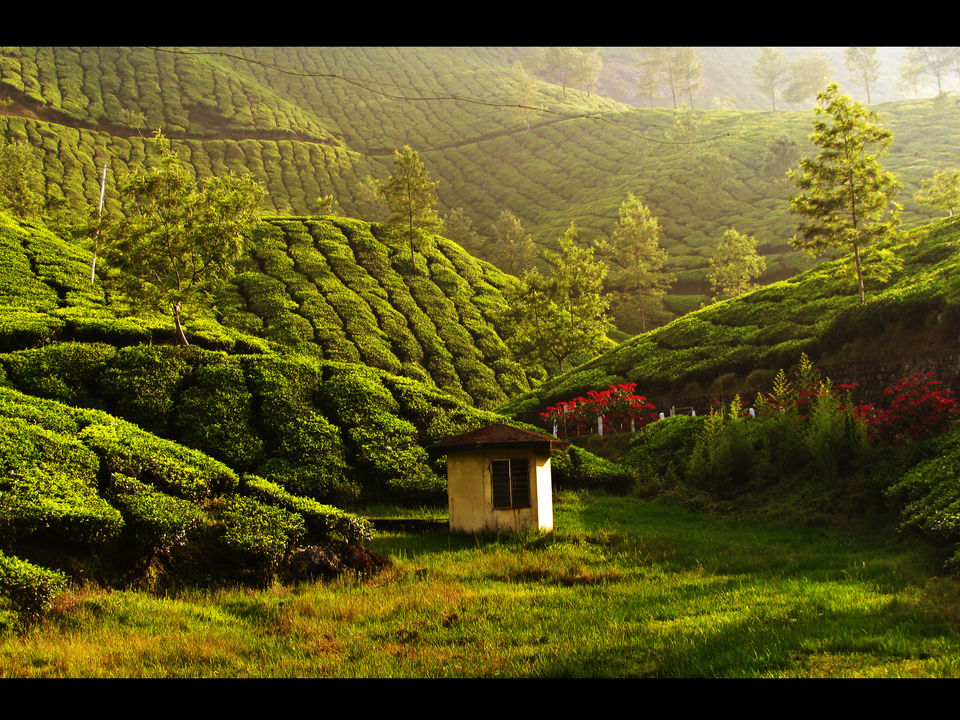 Ok, so the property is nice, but what would a family do in Munnar for an entire week? Well, the answer to that is there's a lot to do in and around your place. Since the town is fortunately located amidst the Western Ghats, there is no dearth of clouds that fly so low that they caress your entire body when you walk down to the valleys.
There are several attractions in Munnar's proximity that pass off as whole-day picnics for families. From nearby tea gardens (Kolukkumali) and dams (Mattupetty) to stunning waterfalls (Attukal, Cheeyappara, Pallivassal) and altitude points (Top Station, Upper Surianelle Estate), Munnar is filled with all kinds of natural attractions around it. There's also the famous Eravikulam National Park, merely 7km away from your property, which you can drive down to in case you're in the mood for witnessing exotic flora and fauna in their natural habitats.
If you've come outside the state, you can also check out the cities and towns nearby, namely Kozhikode, Wayanad, Alleppey, Coimbatore, Madurai and Mysore if you wish to familiarise yourself with the local culture and anthropology.
What else do I need to know?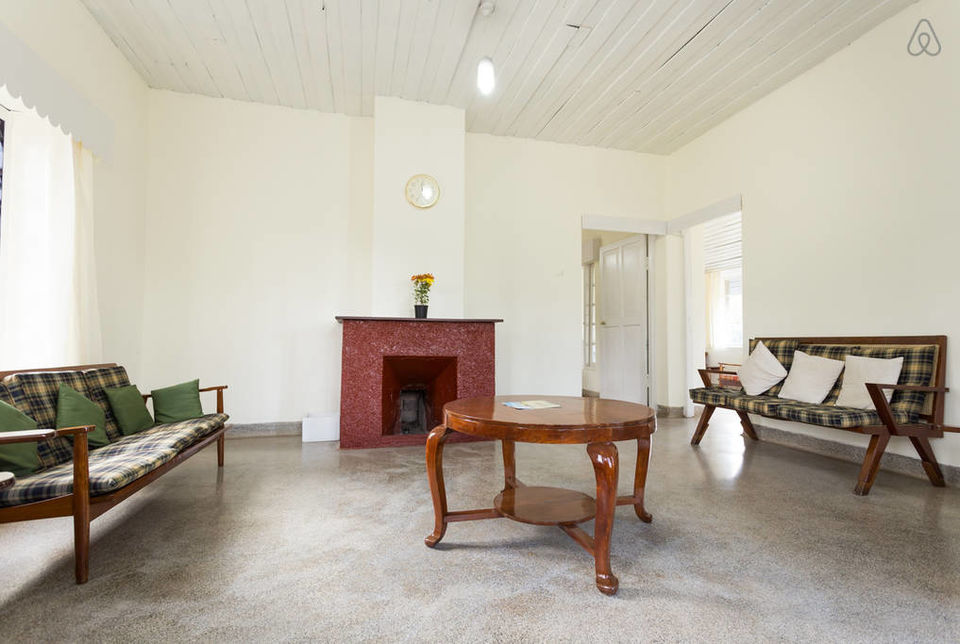 Even though Munnar is home to some of the world's highest tea-growing fields, but coming down here will mean logging off from the world for a duration that you deem suitable. The painfully-sculpted emerald-green tea plantations all over make for a scenery that will leave an indelible mark on your heart. I highly recommend the tea bungalow if all you're looking for during your vacation is peace and tranquility, but not if adventure is the only thing on your mind.
Munnar's climate is salubrious all year round, but it's extra special during the months of May to June with the maximum temperature going up till 25 degrees celsius. There may be intermittent showers, but that won't be a hindrance to your plans.
You can book the Lockhart Tea Bungalow for your family of four for Rs. 10,000 per night, including taxes. If you take my opinion, that's nothing less than a steal.
If you have already been to the heaven called Munnar, I request you to share your experience on Tripoto. 25 million fellow travellers in this global community deserve to know of a place, which still boasts of a rich charm akin to the days of the Raj. I share some more pictures of the property below to make you sufficiently interested.
Enjoy!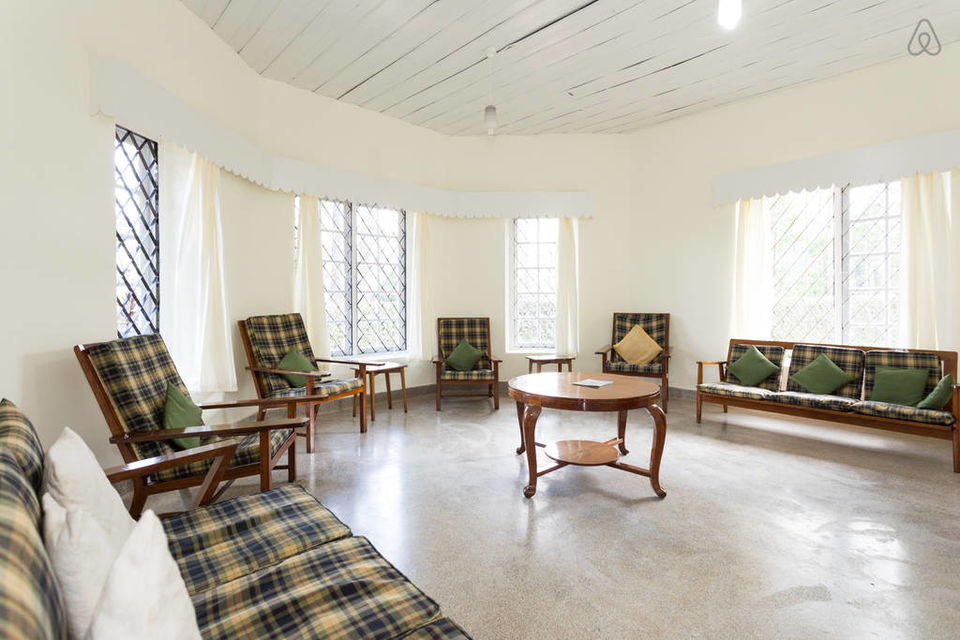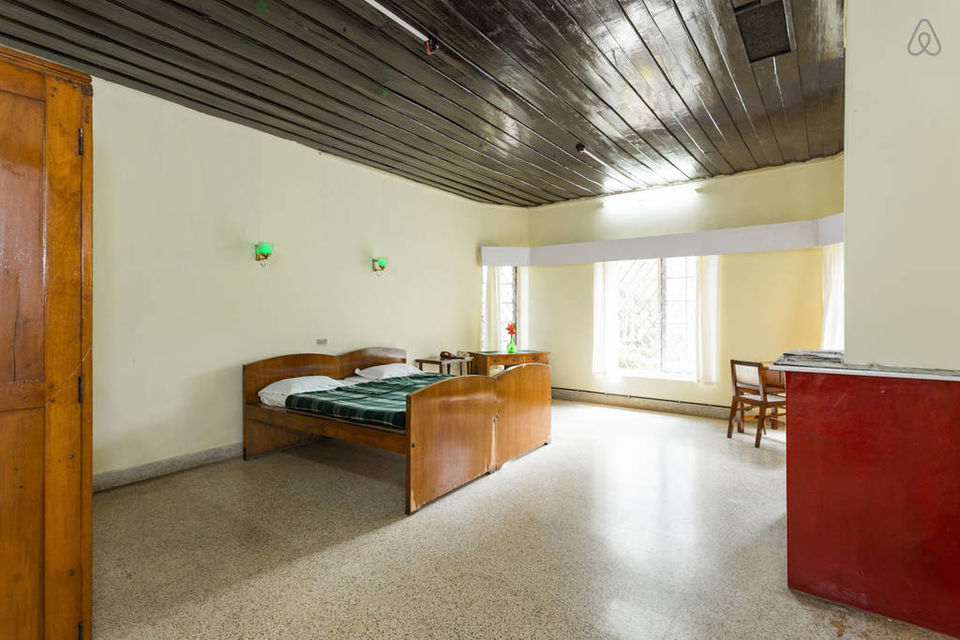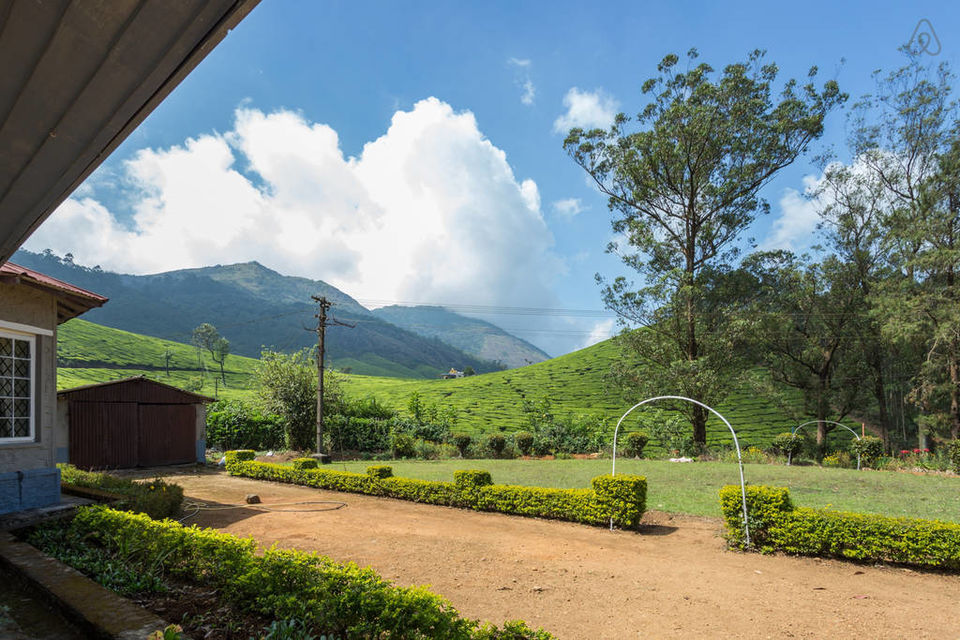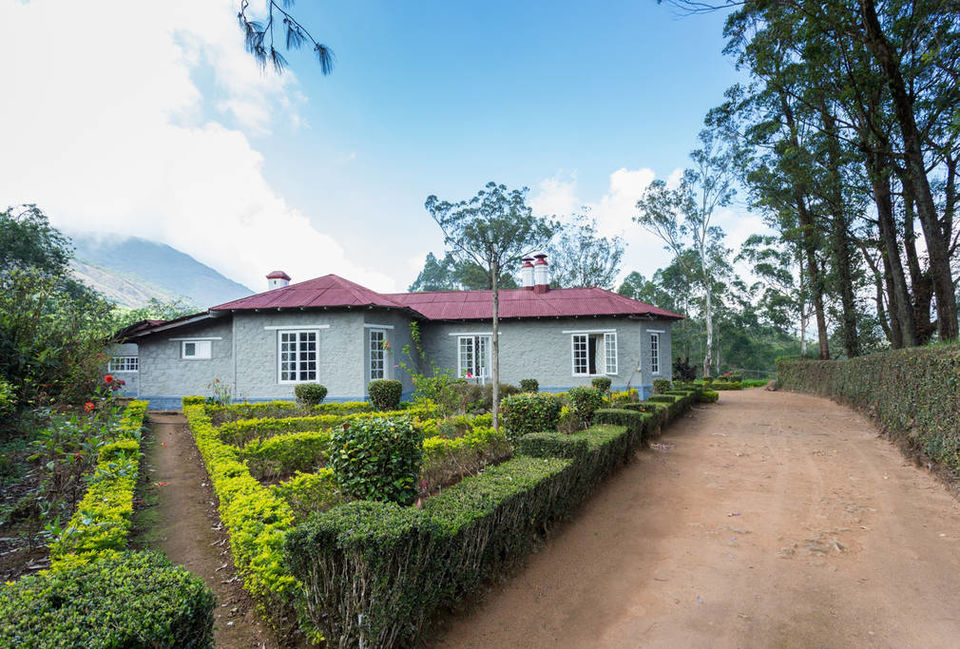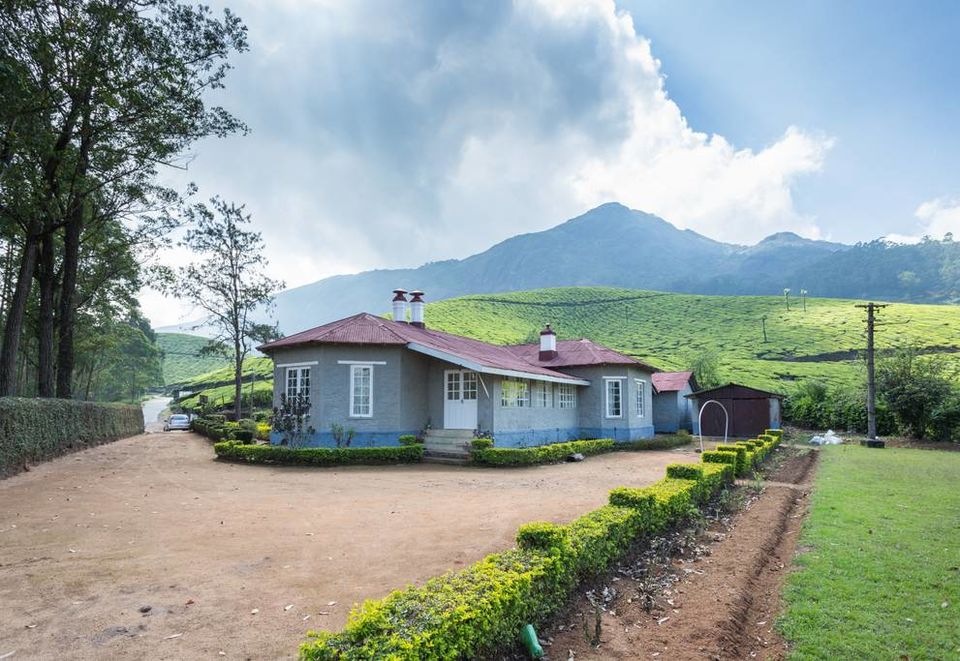 Frequent Searches Leading To This Page:-
tea bungalow munnar, briar tea bungalow munnar, heritage tea bungalow munnar