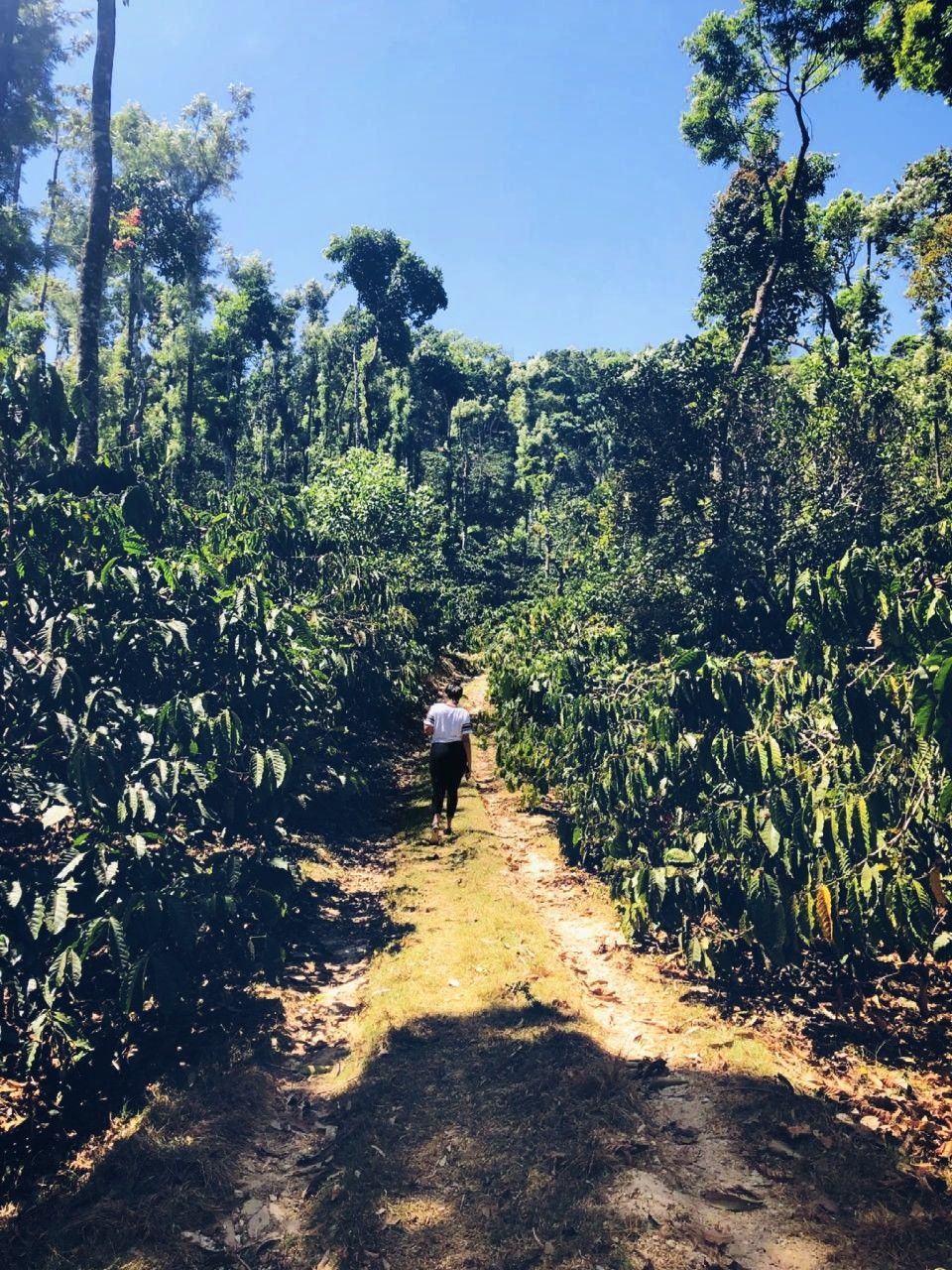 So being a bangalorean has it's pros and cons , pros being there are numerous places to go to, in and around bangalore probably a few hours drive away and cons being that those locations are forever crowded . So when the birthday weekend was upon me I had to make a road trip happen , as there is no better way to spend a birthday than in complete peace and quite and away from the city life . So doing what I do best , I picked up the map and started scanning places that would be the perfect weekend get away option and also good enough to drive to . I came across this homestay called Kambalakaad holiday home in a small town called Mudigere in the Chickmanglur Taluk , and it seemed like just the perfect fit of what I was looking forward to , an aloof little stay amidst the coffee estate , with humble people and a few cottages that fit the bill and excellent food and coffee . Hence Mudigere it was .
We Began the drive from Bangalore at around 6 a.m , came across this superb restaurant called Sambhram on the way to Hassan that had by far some of the best dosas i've ever eaten also some amazing coffee and super clean washrooms ( I Know this is such a necessity :P) Then headed to Kambalakaad Holiday home after belting some yummy food , the way to Mudigere is exquisite as it is studded with coconut trees , it has beautiful roads for which you will be heavily taxed for but hey it's all worth it as long as the drive is worthwhile , we reached Sakleshpur maybe at 10.30 am , well you know then it was coffee time , stopped by a small coffee shop near a coffee estate and drank some amazing filter coffee while reminiscing the view and I knew then , the weekend was off to a good start.
We reached our lovely homestay with the help of the owner by 11 am and yes , google maps sadly cant help you out with that , as you need to get through one helluva bumpy ride to reach there , but man , when you do , it's epic ! You will be smitten by the view of the coffee estate surrounding you , the birds chirping , the superb breeze , yeah us city folk be crazy about fresh air !
Things to do in Mudigere and Sakleshpur .
-> The homestay has a nice hike that one can do post 4 pm to watch the sunset from the hilltop , it's fabulous .
-> Devaramane Trek
-> Visit Manajarbad fort built by Tipu Sultan.
-> Charmadi ghat