Whenever I move out of my comfort zone, I find something really amazing and memorable.
We arrived in Salt lake city around noon time. We just went out for lunch and dinner. We stayed in Comfort Inn. It is good to stay in downtown in SLC. There are a lot of restaurants, clubs ,pubs etc. All kinds of cuisine is available in downtown.
Next day we started for Arches national park. After watching the views from my flight I did not have any great expectations from the trip. I was just happy with the fact that m doing a road trip with my friend but the four hour trip to the national park really got me interested in Utah. It has such beautiful landscapes I could possibly not imagine. The drive was surprising with astounding views. There is no entry fee in arches national park and it can be visited with car. It has a lot of hikes of all levels. I'm not a regular hiker and neither is my friend so we chose some of the easy hikes and had super fun doing those. The views are far far away from my definition of beautiful places. I think nature has a lot to offer and we can truly expand our horizons by traveling and seeing places from our own eyes. I was surprised by seeing huge mountains and rocks. When I read about how these giant structures are created, that was even more interesting. Millions of years ago there used to be a sea at that place then after that it used to be a very dense forest which was dinosaur's habitat and now I was standing looking at a beautiful desert in front of me with no trace of human just gigantic mountains and unusual colored stones. Nature is beautiful and every single stone has a wonderful story to tell that how it has been created and why it has specific colors and structures. It's wonderful to see and read about that. I loved la sal mountains view point, Delicate arch, panorama point and balanced rock. So this is the story of arches national park. They give a very sorted map, it has all the points marked so roaming in the park is really easy. There are so many paved and unpaved trails so as per the type of adventure one is looking for any trail can be selected.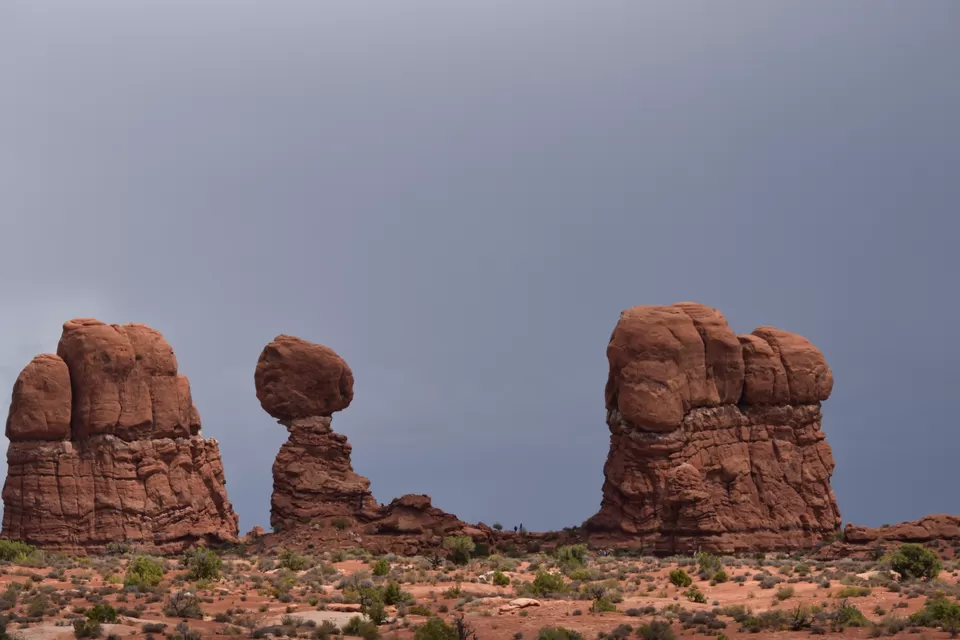 After visiting the park and few hikes we went to another national park named Dead horse state park and I'd recommend everyone to visit that point because it is fabulous and you can take very good pictures there. It has a view of river Colorado from almost 8000ft above and it is spectacular. Car parking is easy, park the car,roam around and be amazed by the views. Yes, it's that beautiful. Just sit there and admire the nature.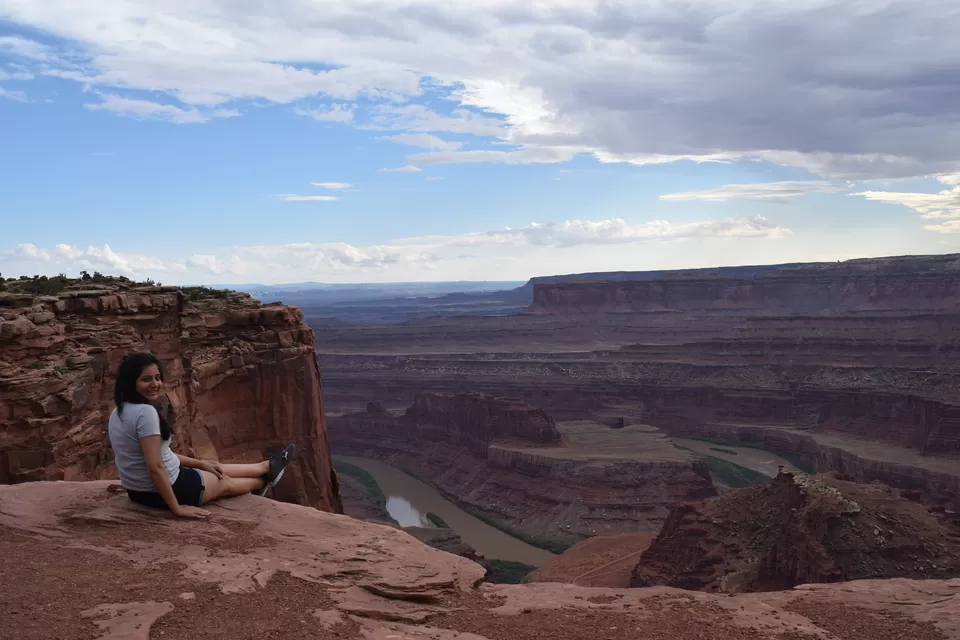 Next day, we went to Zion national park. By this time I was fully pumped to see the next fascinating landscape I was going to encounter. The drive is beautiful, starting with mostly desert and small succulent plants or at some places no plants at all. Two hours on the road and we started seeing pine trees. The landscape changed dramatically. Utah is made for road trips. If you are on road only then you can actually see the wonders of nature and the changing landscapes. Zion national park was crowded on the day we reached. It has a shuttle service and it's good to use because there are certain places in the park where car can't be taken. Shuttles are available from Parking lots to park too. So take lots of water and start the exhilarating trip of the park. Shuttles are very frequent. Get down at any point, pick any trail and come back to the mentioned points and get back in the shuttle. Hop in, hop off and explore. The map is self explanatory and it explains all the trails. We got down at Zion lodge and took a trail from there. It has beautiful trees and red mountains and a river. I could not ask for more. On our trail we found a beautiful waterfall and some amazing views. We did some hopping in and out and then we reached to the 9th and last point. The trail from here takes you to the narrows and it is a must visit. It starts with a paved trail and there are lots of cute squirrels on the way. It's green and the trail goes along the river and later on it merges in the river. Get into the water and have some fun.. Go as far as time allows. It felt like a fairyland. I was surrounded with huge mountains and trees and I was walking in ice cold river. Great experience! They have waterproof shoes for rental outside the park. I was not prepared for the river thingy but rental shoes are of great help because river stones may hurt your feet. After coming back from this trail we walked to the 8th point just to take few pictures and from there we got into the shuttle. By the time we got into the shuttle, it was evening so deers and birds came out. I saw so many cute deers while coming back to the visitor's center. Our hotel was booked in sprigdale so we started our journey back to hotel. This drive passes from Zion national park.
Tip: If your hotel is not near Zion then try to leave before sunset because it really gets dark there and the road has a lot of steep turns and no light for quite a while.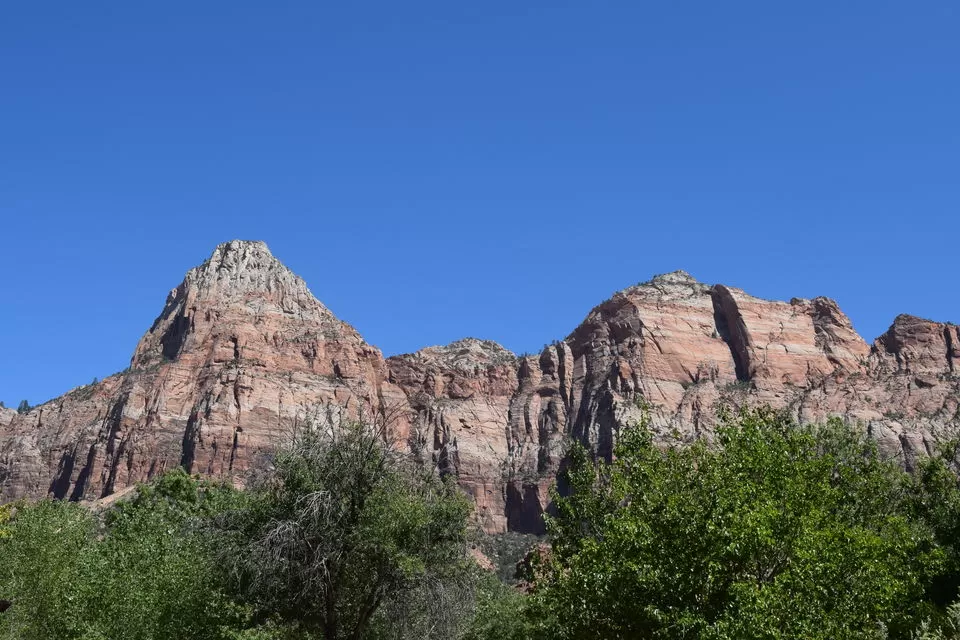 Next day we went to Bryce Canyon park. You can take your car there but if it's holiday season then parking becomes a lil difficult on major view points especially from 10 to 4pm. First we went to 'inspiration point' and what can I say about that, it was breathtaking. I have never seen anything like that in my life and believe me I travel a lot. It was something out of the world. From every point there are trails so as per your level you can take any. This park has breathtaking views which really really got me into believing that somebody is up there who has carved every single stone and made it so beautiful. This park has orange-White stones mostly. Maps are self explanatory. We hiked a little bit on some easy hikes. This park has loops, Windows , huddups and a wonderful natural bridge all made of rocks and Stones. We took a small trail from rainbow point. This park is photogenic... Lol!! You take any picture and it will be beautiful. We did a lot of stupid poses here. It's almost a 5 hour drive back to Salt Lake City. So after stopping at every single point and few hikes we finished the park in 5 hours. If you are not hiking then this park can be visited In 2-3 hours. Then we headed back to the city.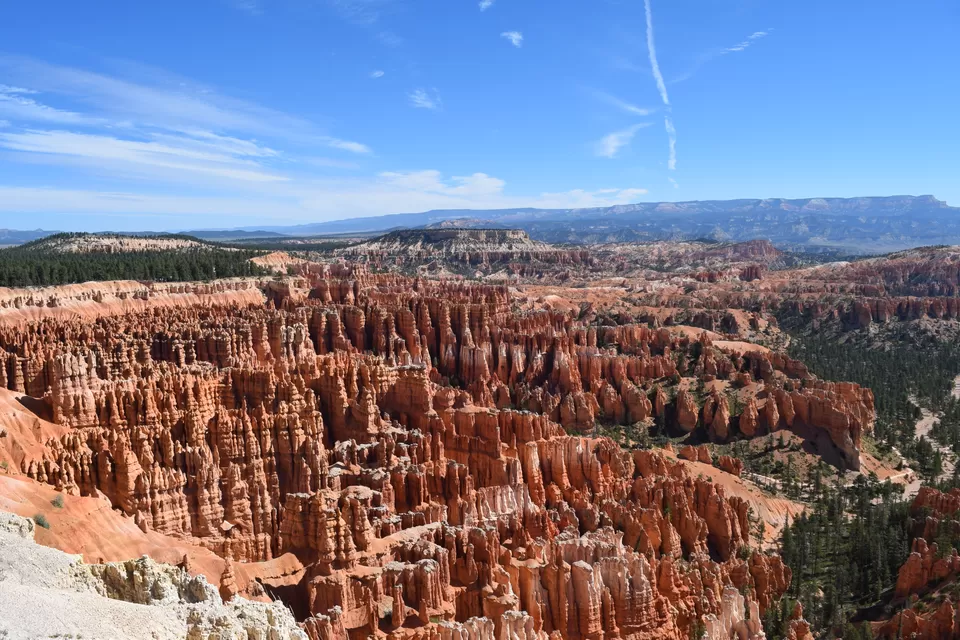 We didn't visit much in Salt Lake City. We went for dinner and drinks at Gracie's. It's in downtown and they play live music. Their patio is really cute. Next day we visited the temple square and the cathedral of the Madeleine in 2 hours.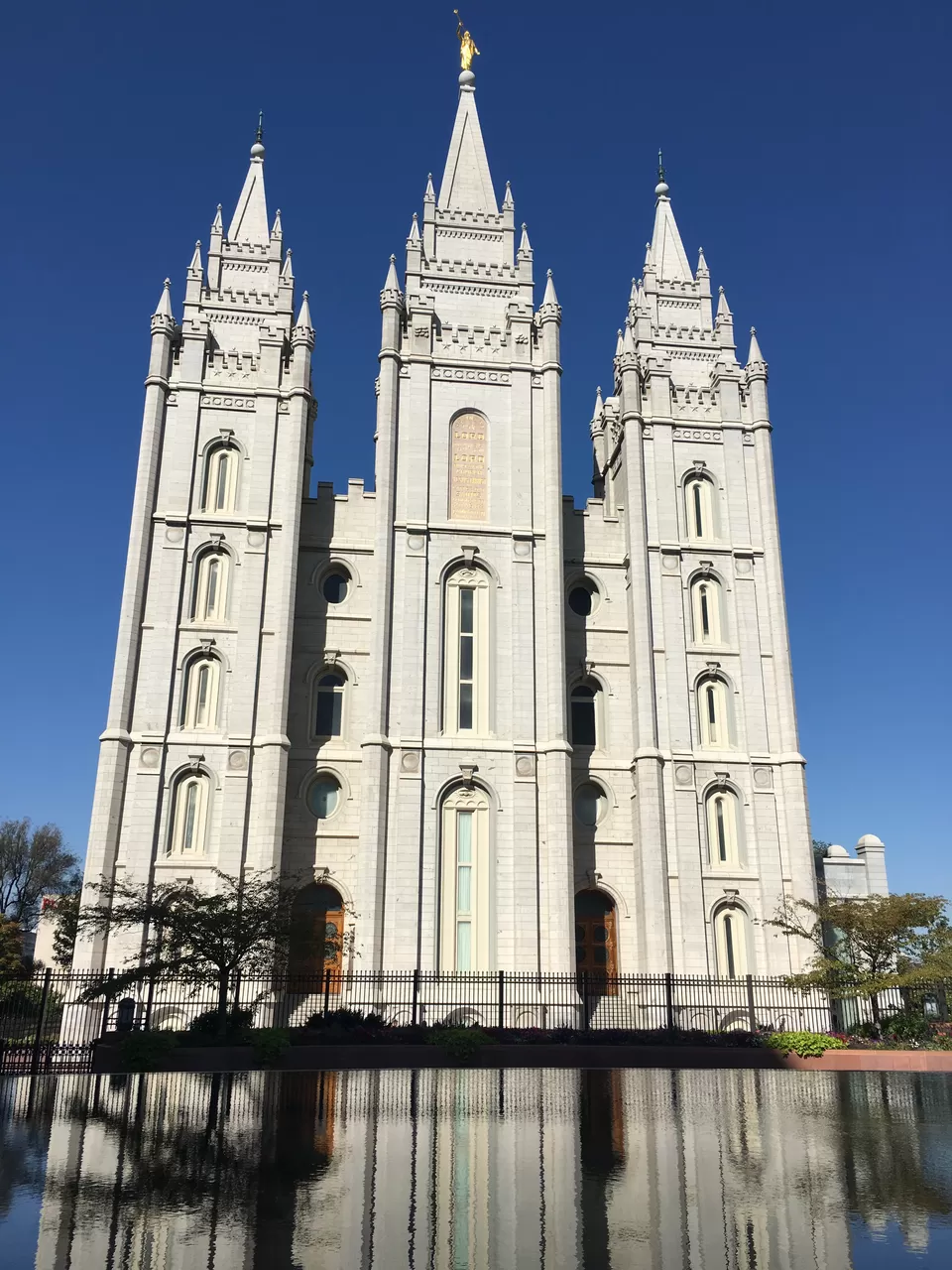 So this was my trip of 1000 miles in Utah !!
Travel travel travel. That's the only thing which broadens our horizons. I am taking wonderful memories with me. There is so much out there which you have not even imagined and which will literally blow your mind.
Writing this blog on my way back home :)