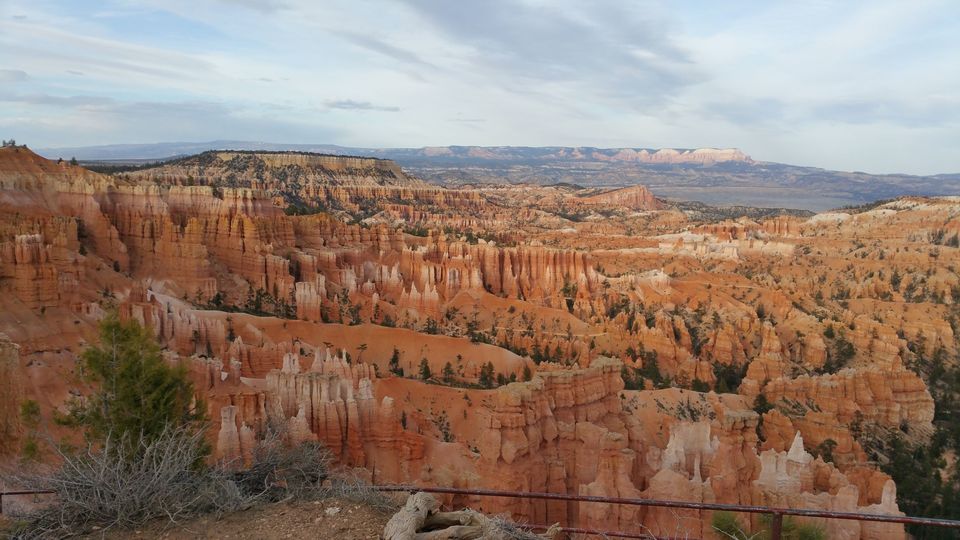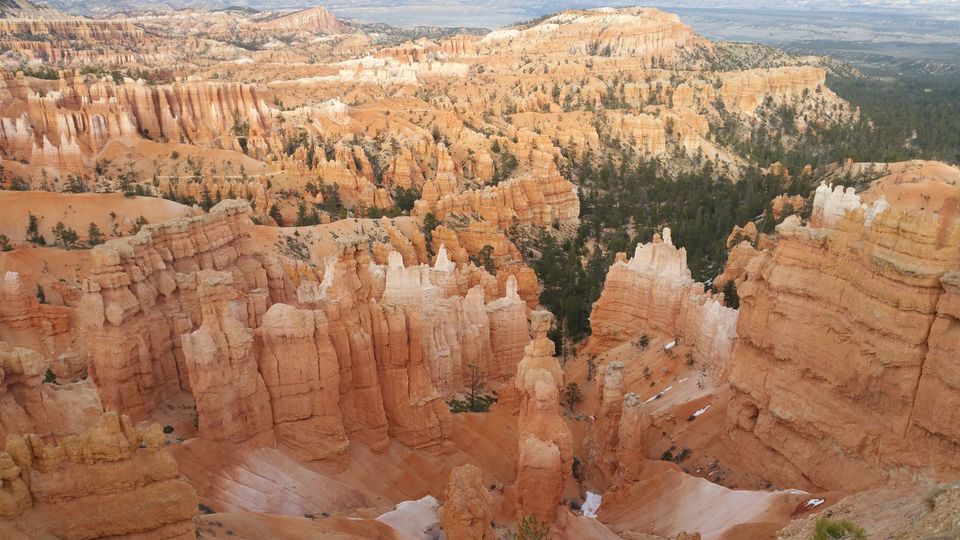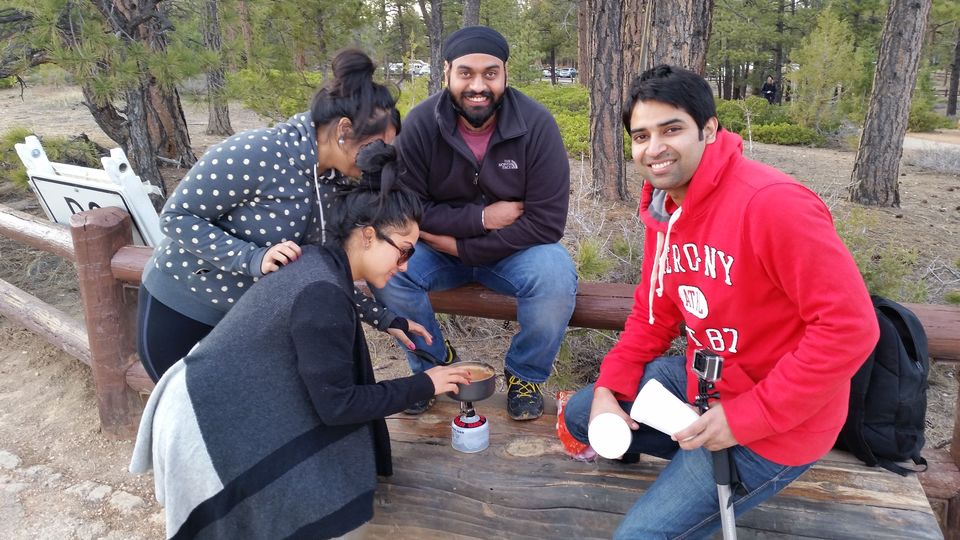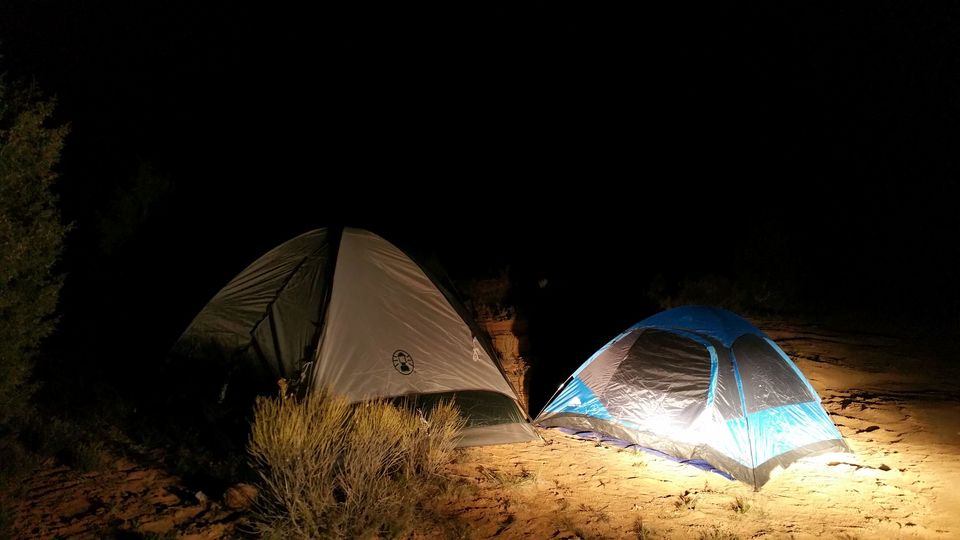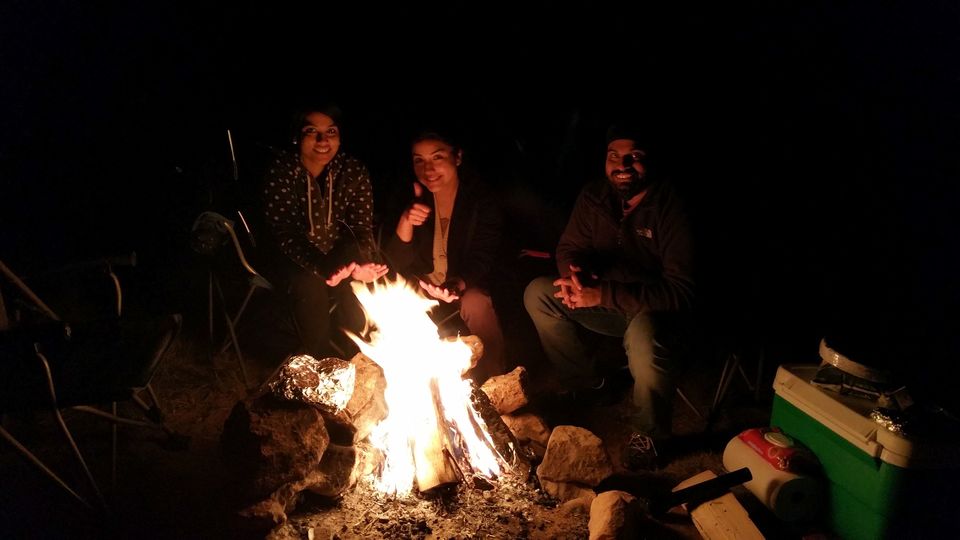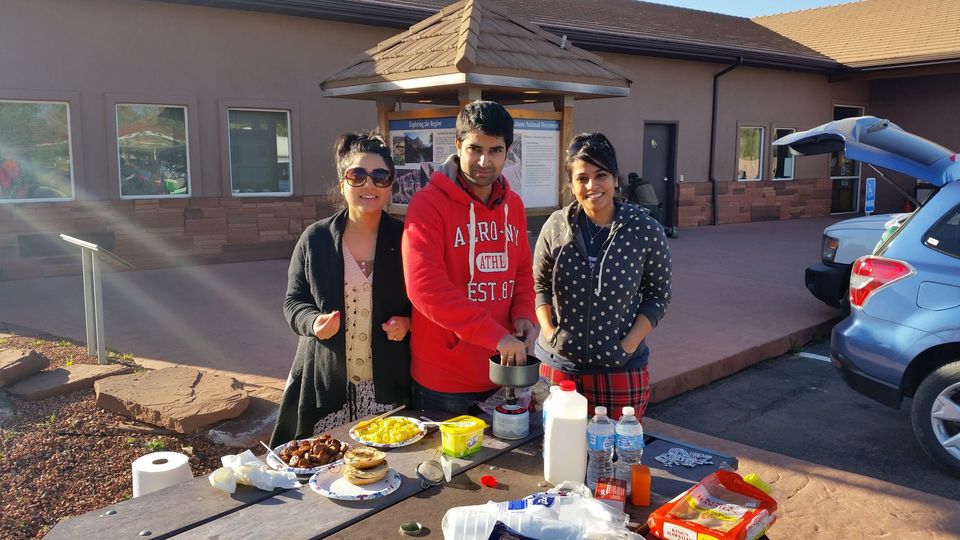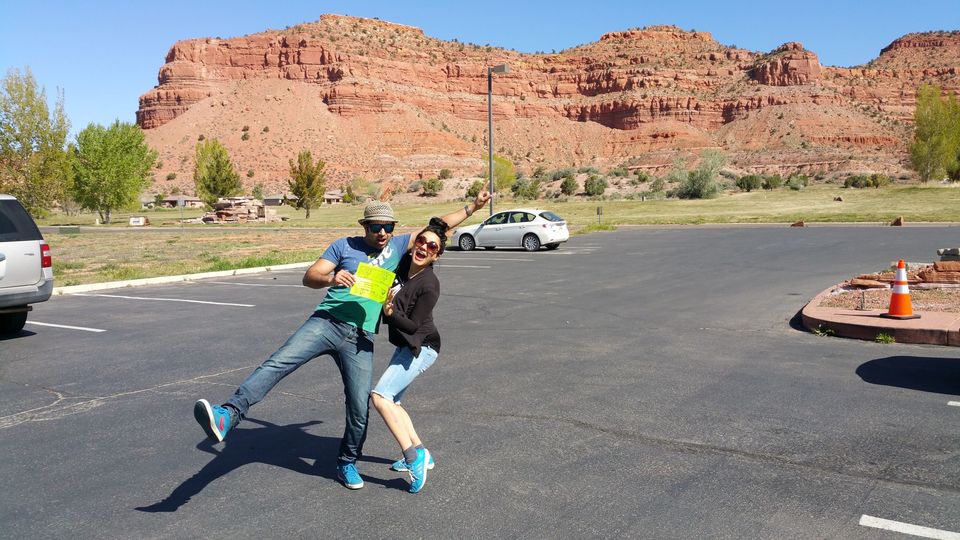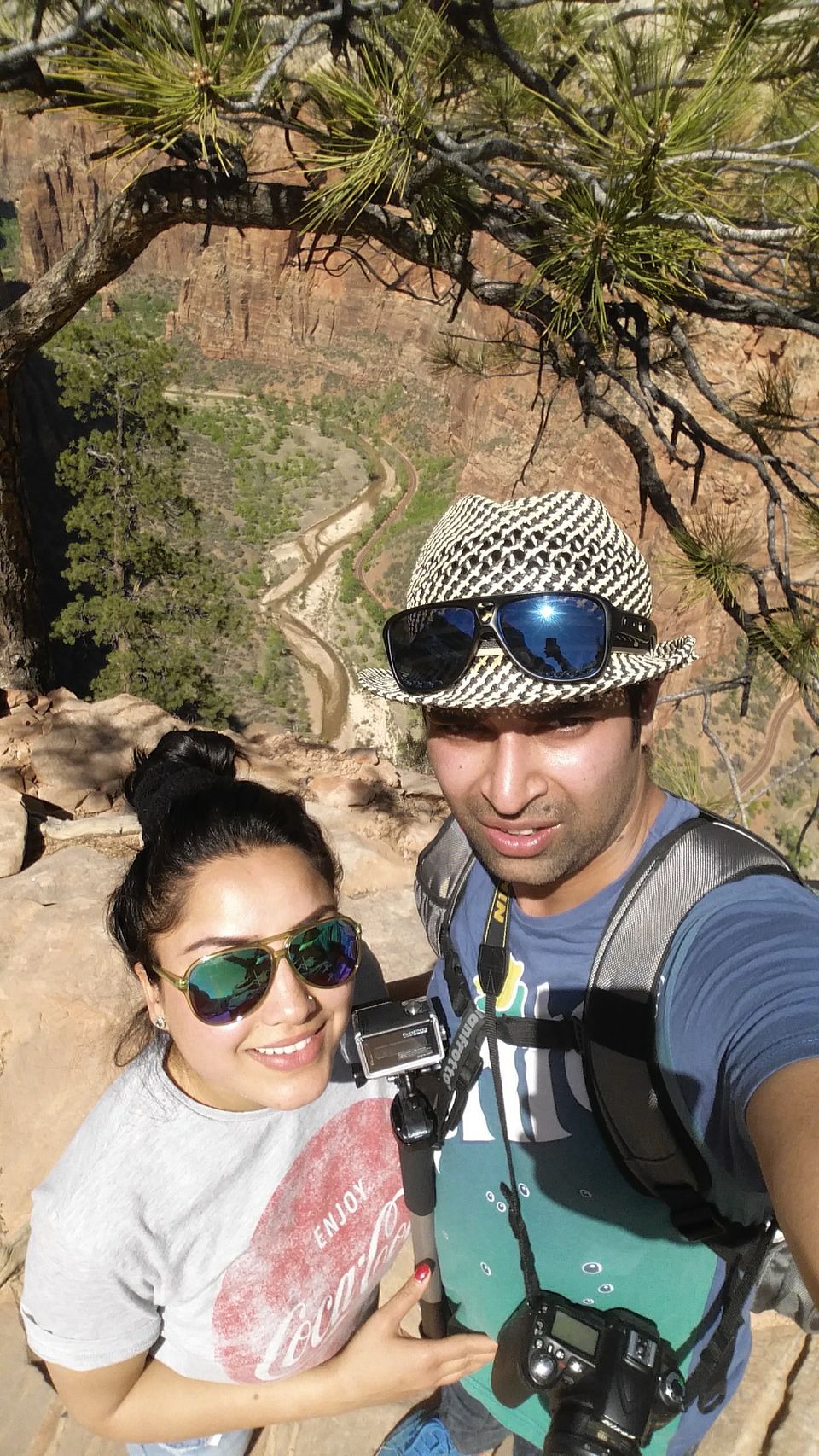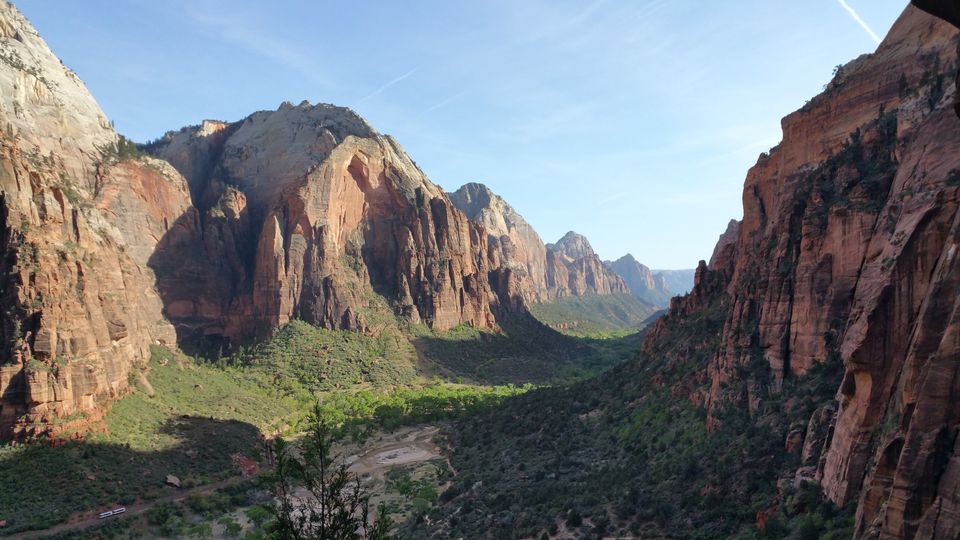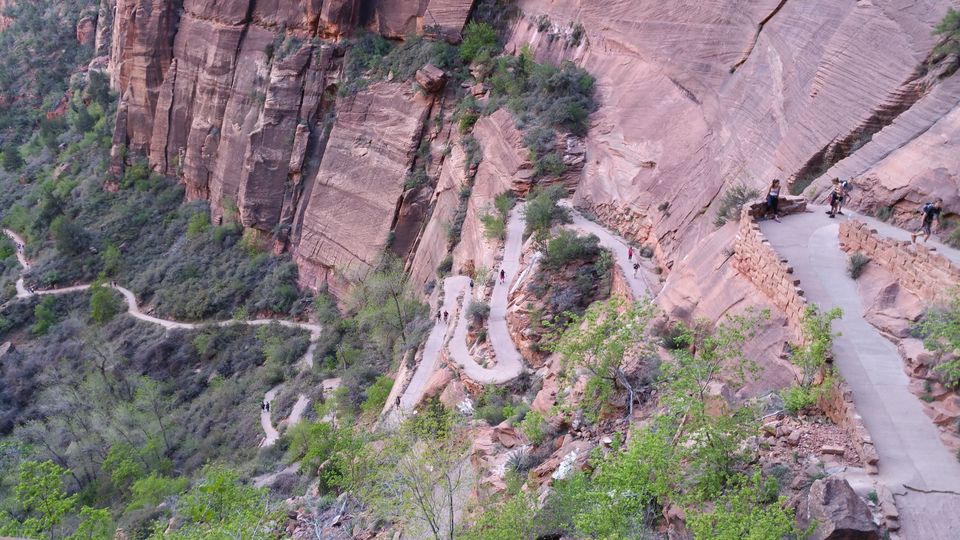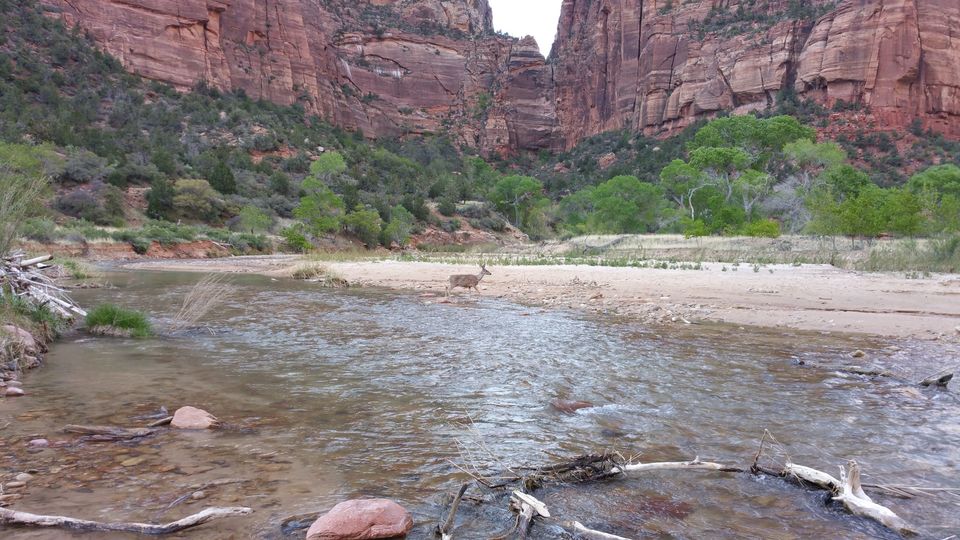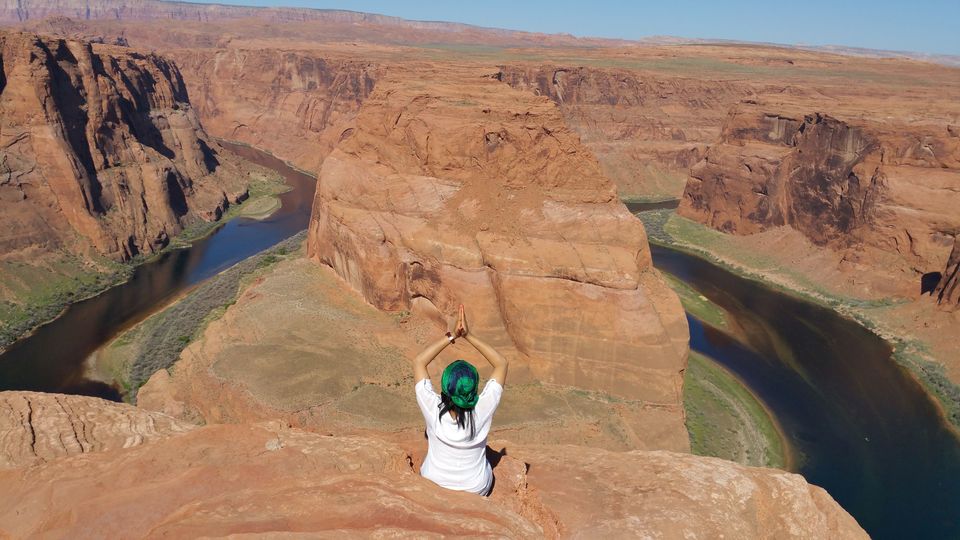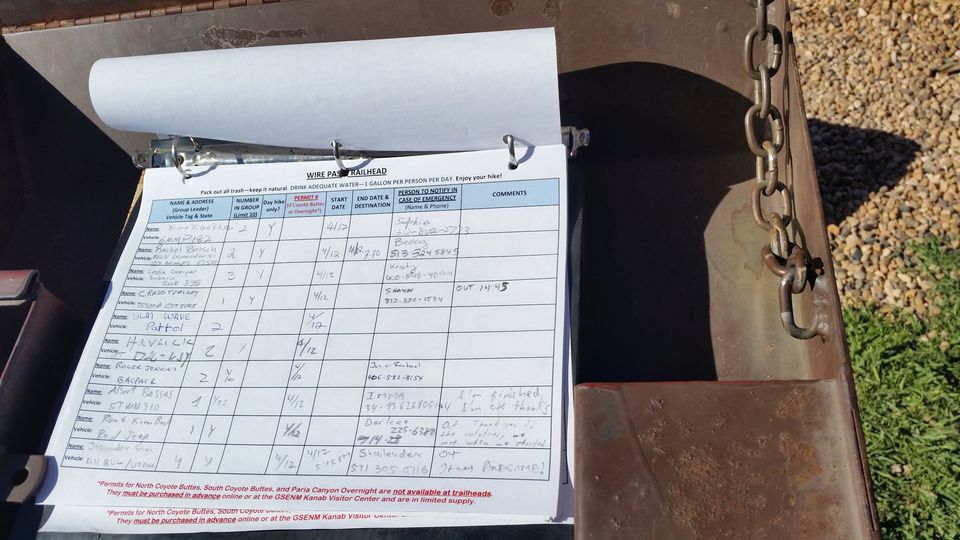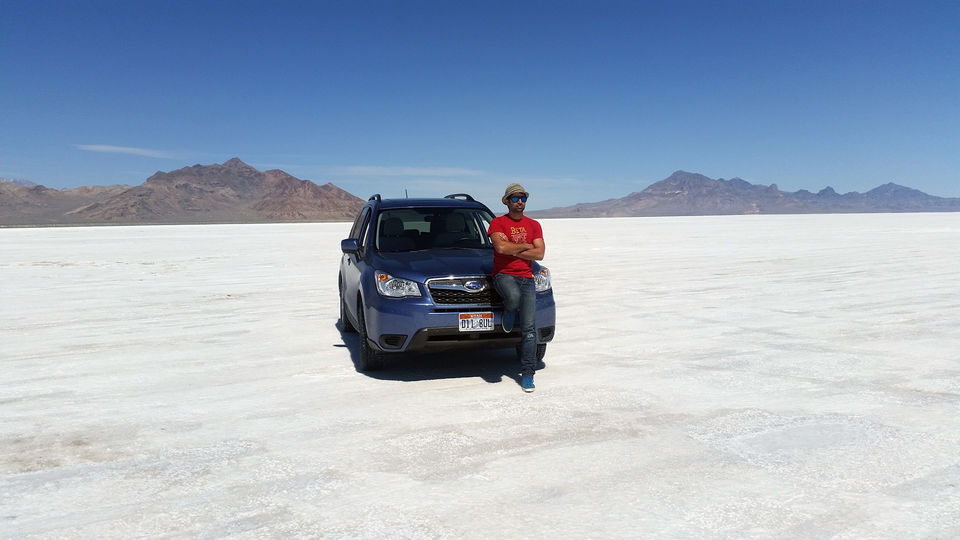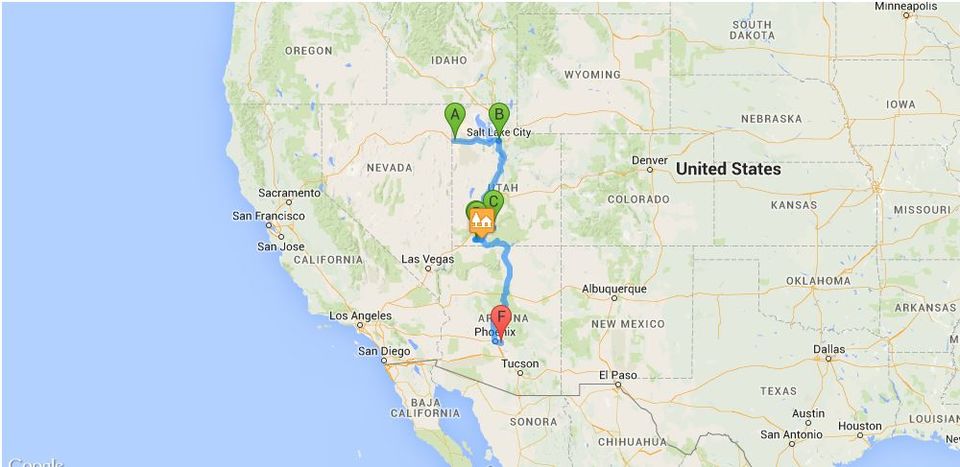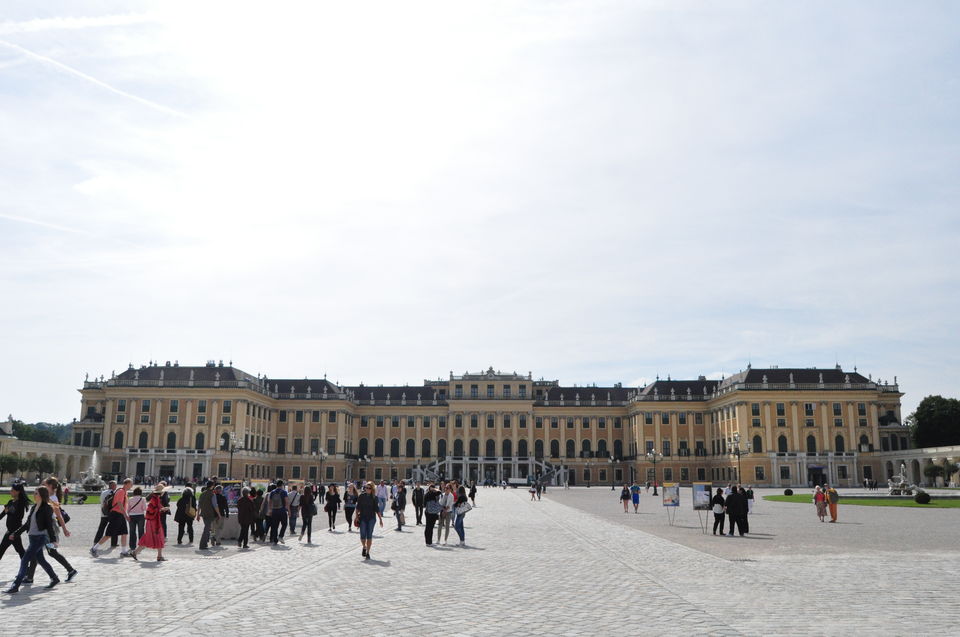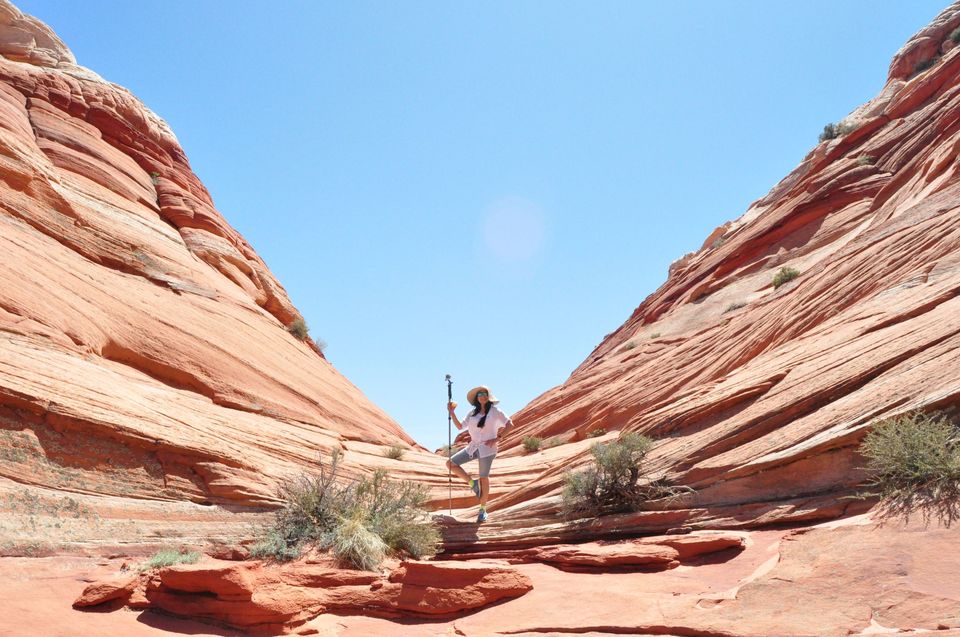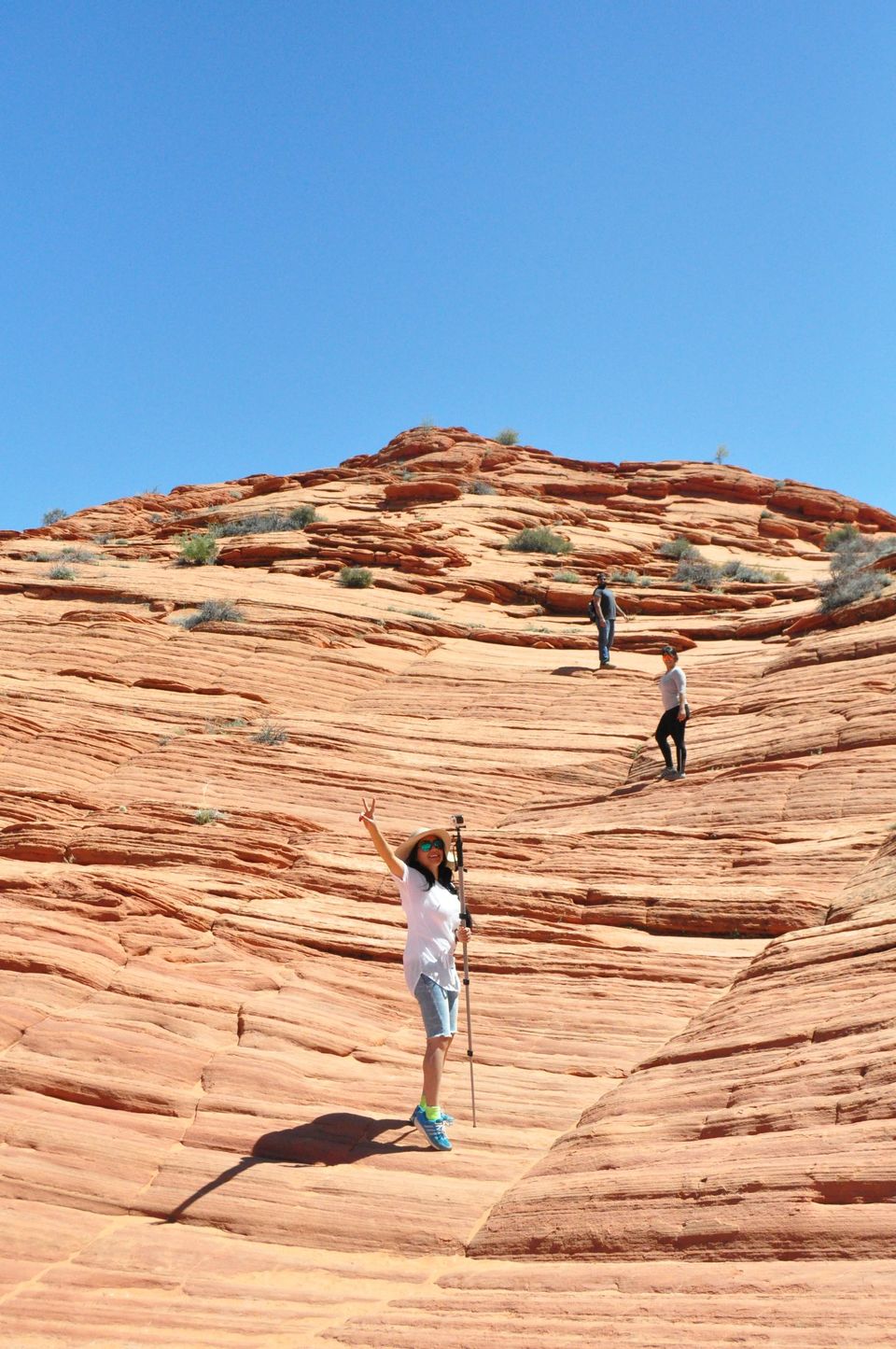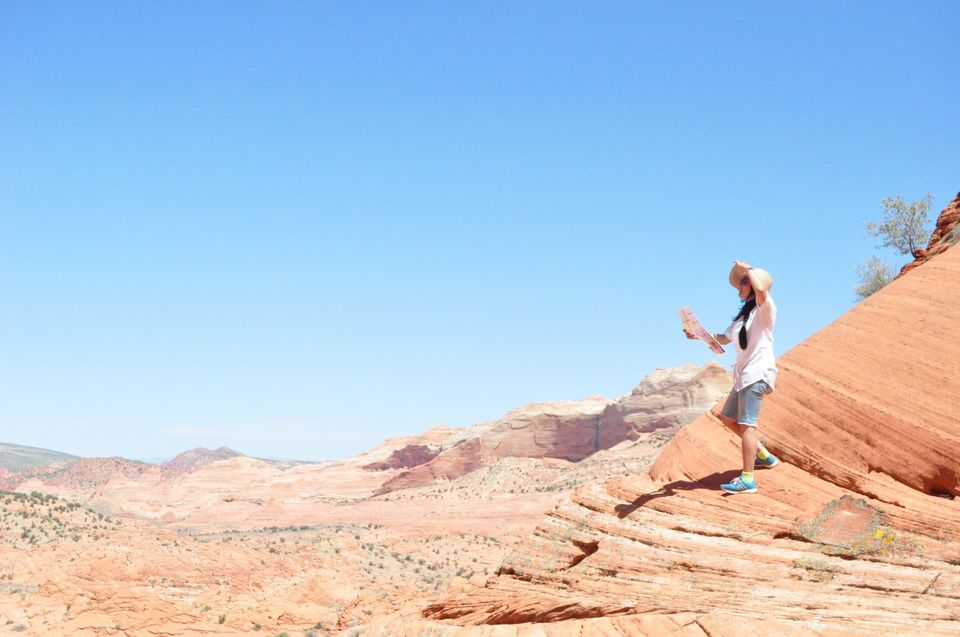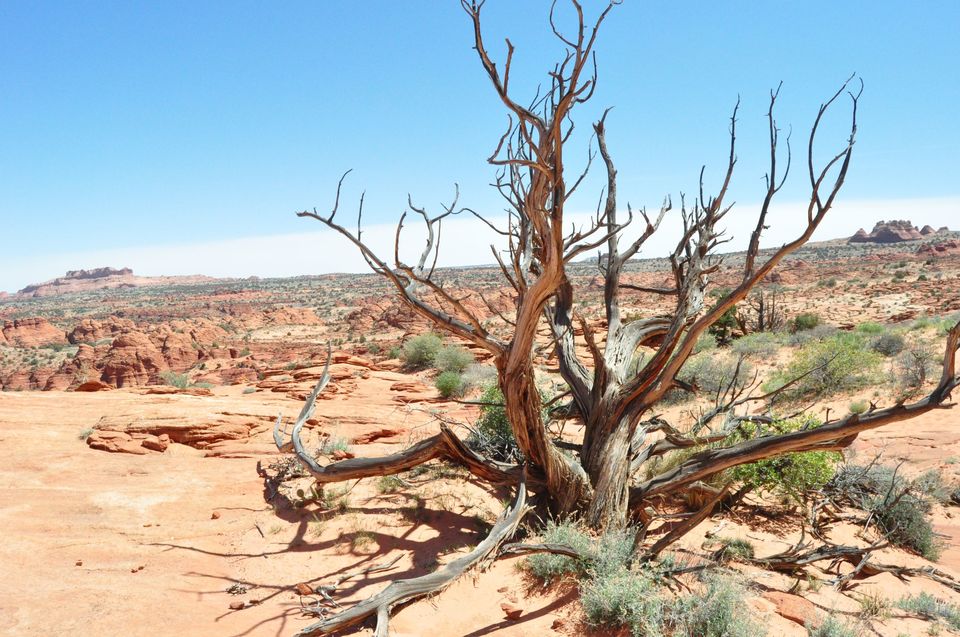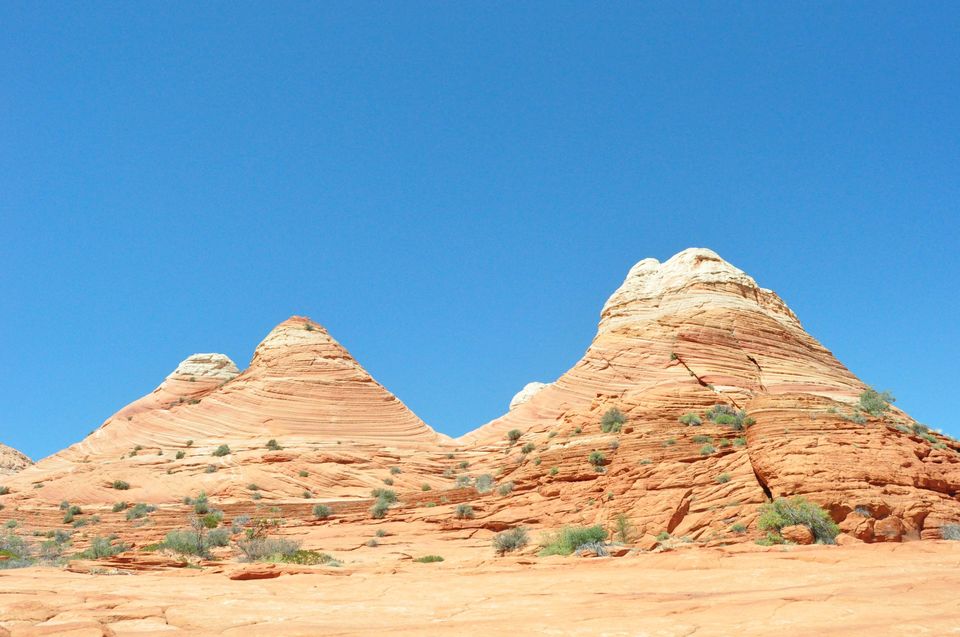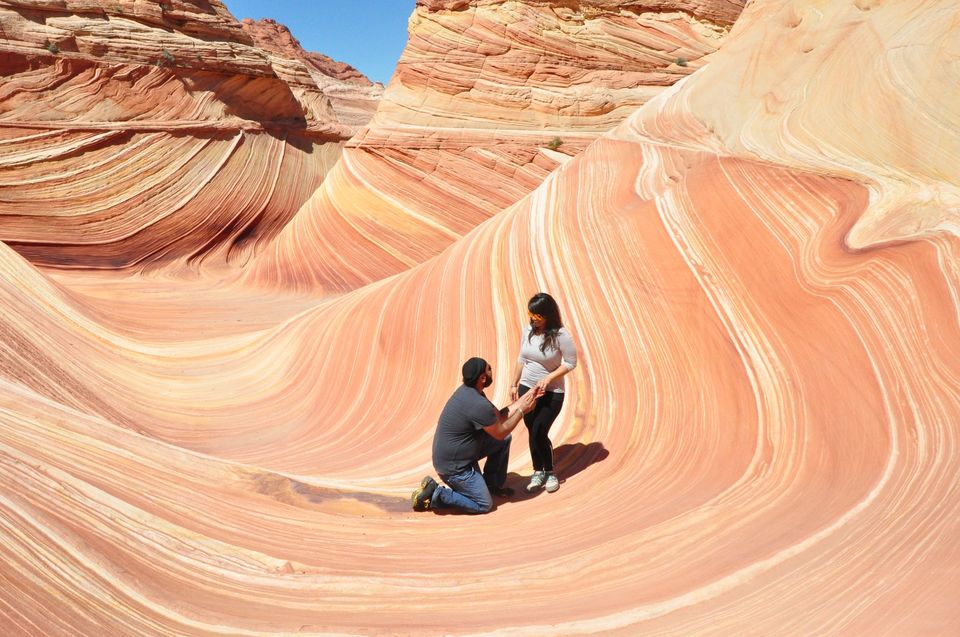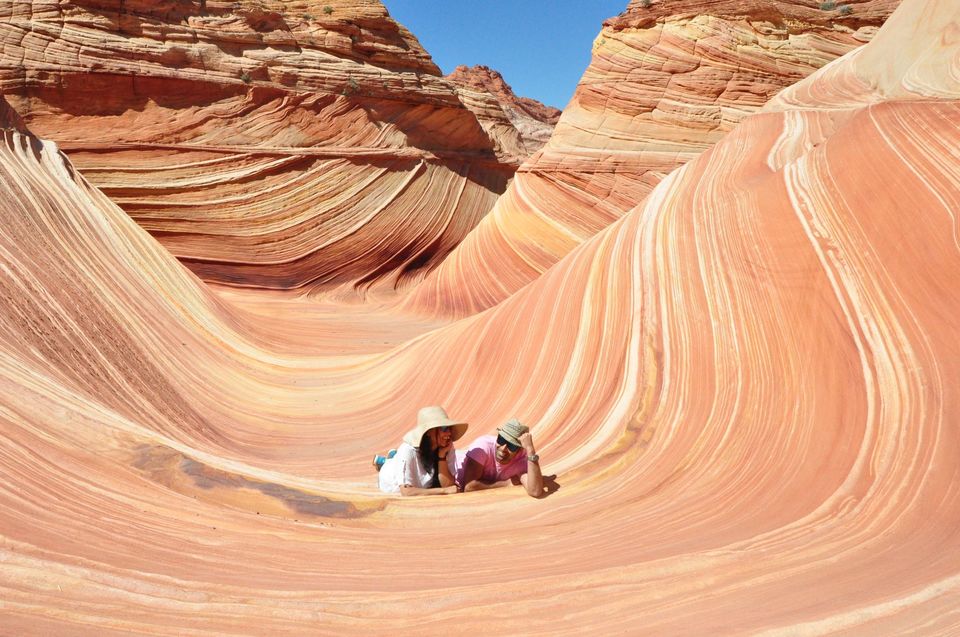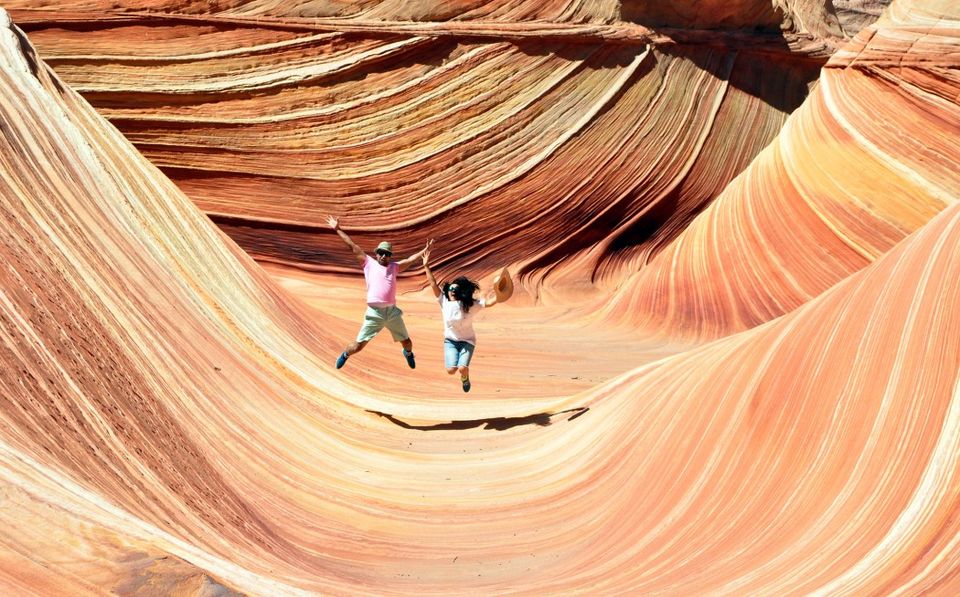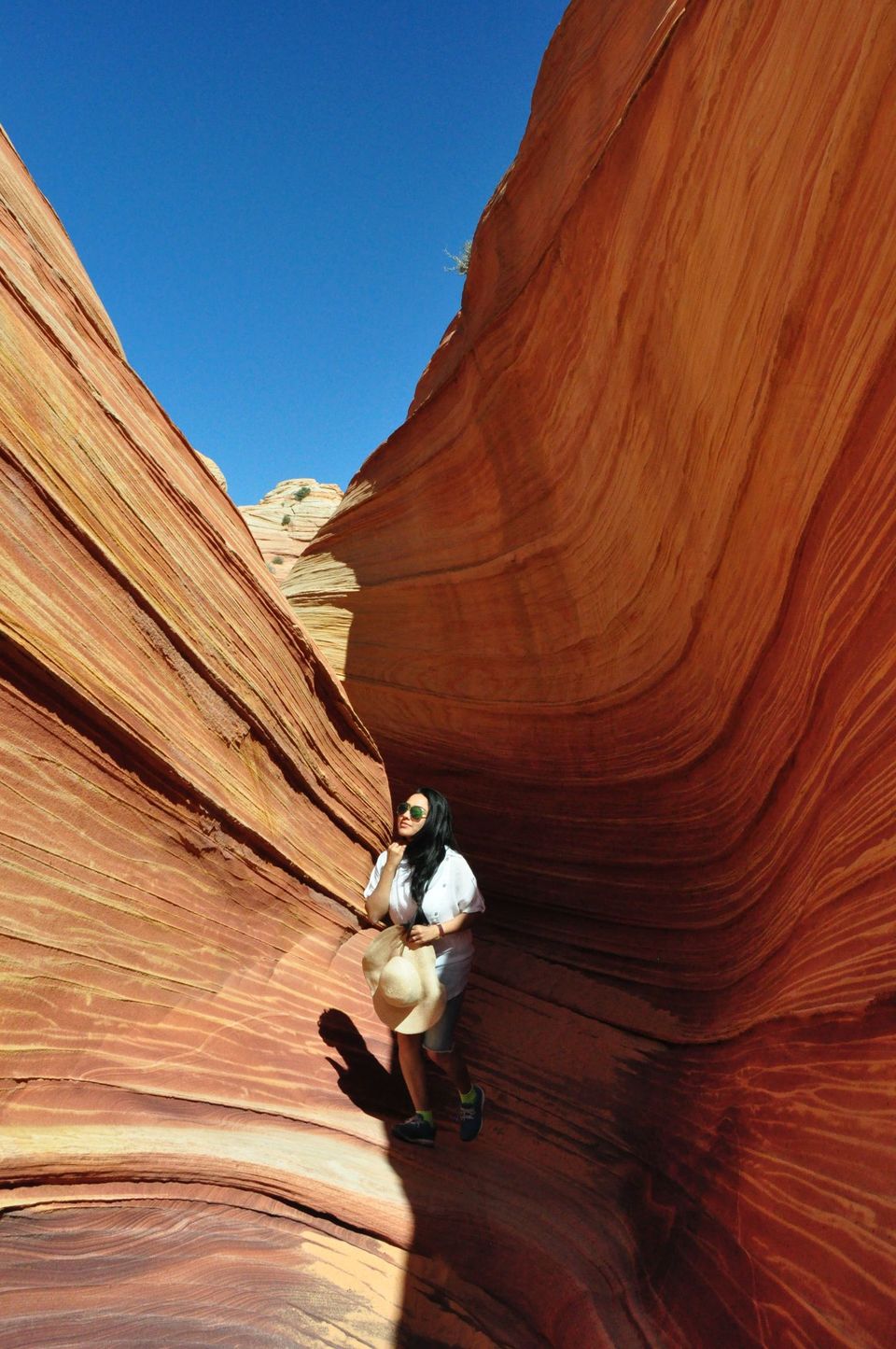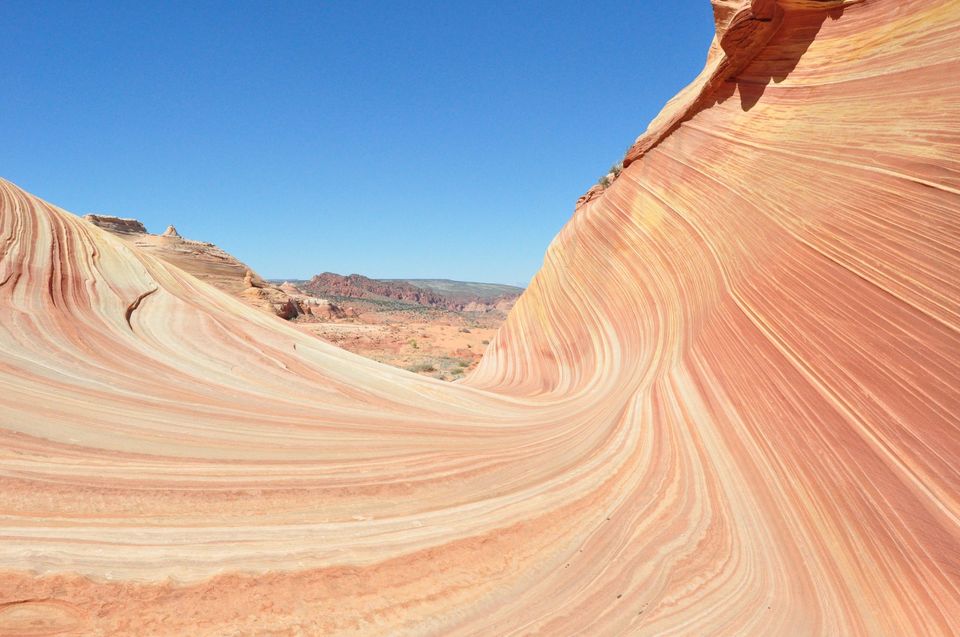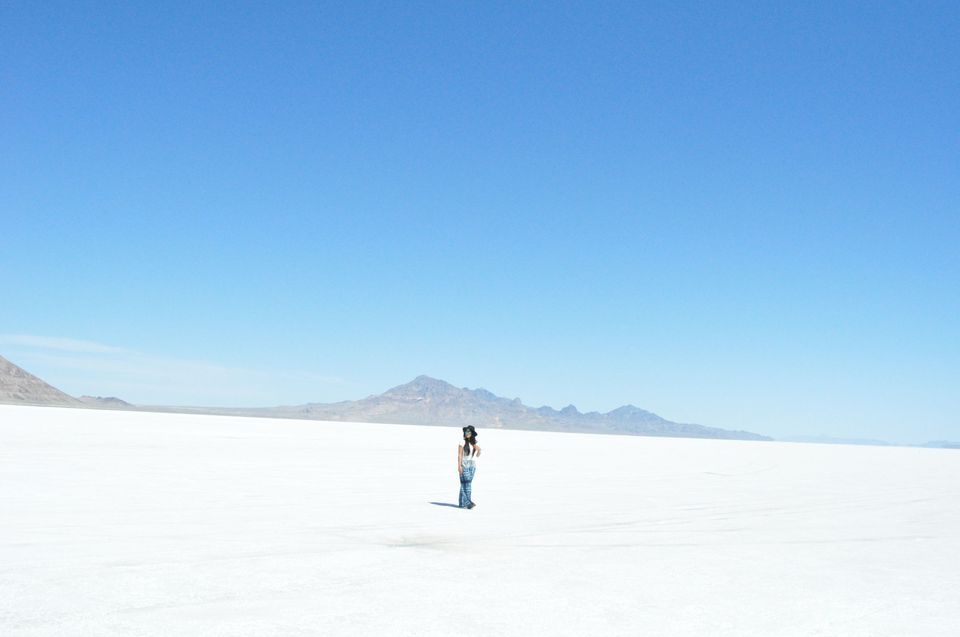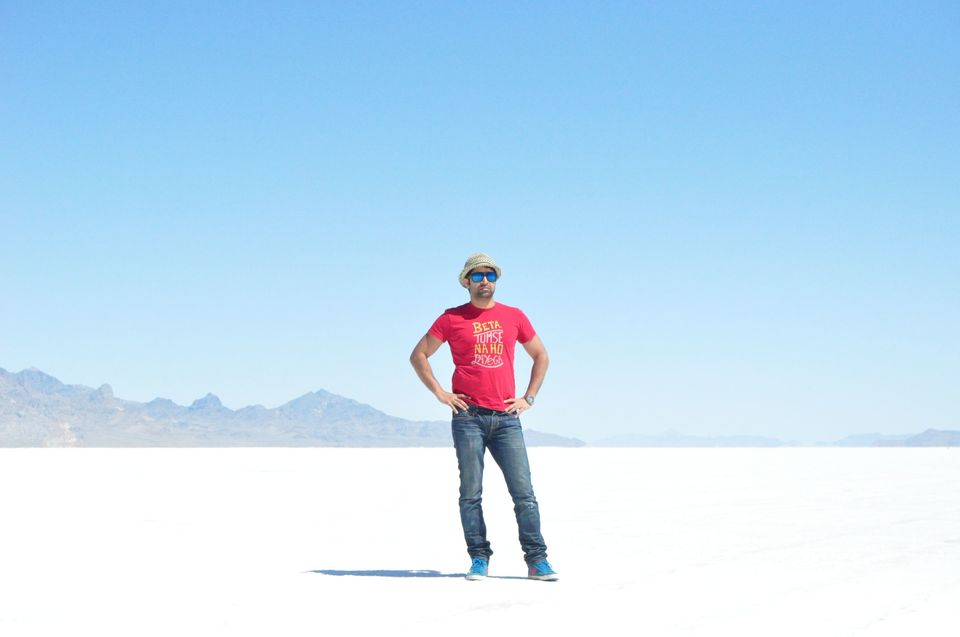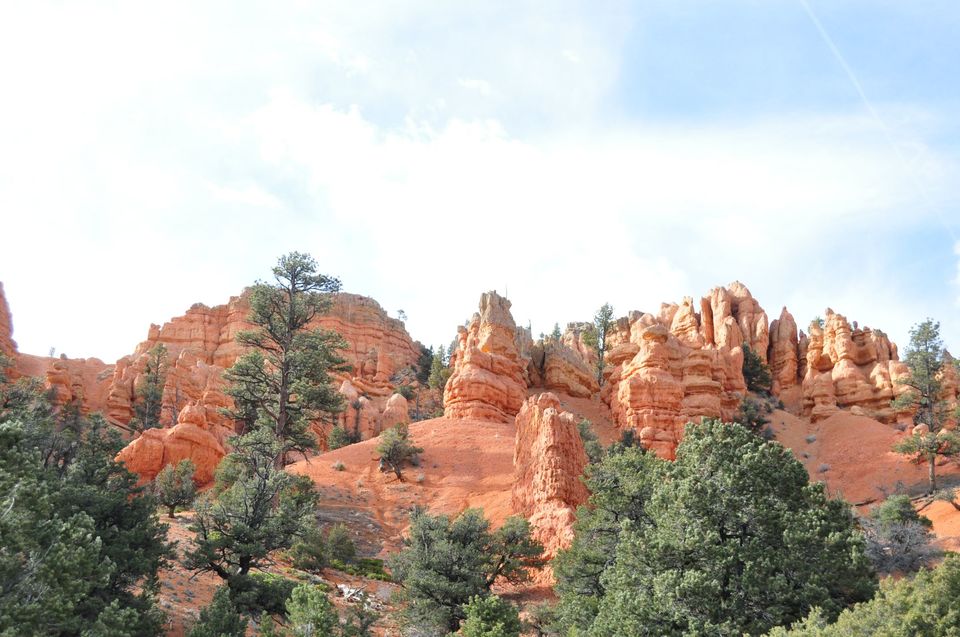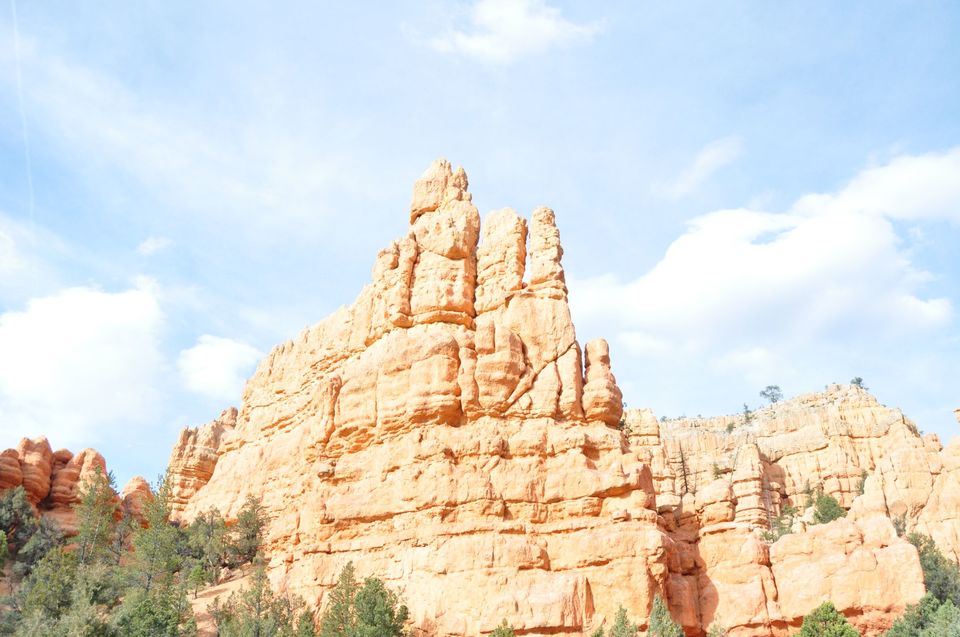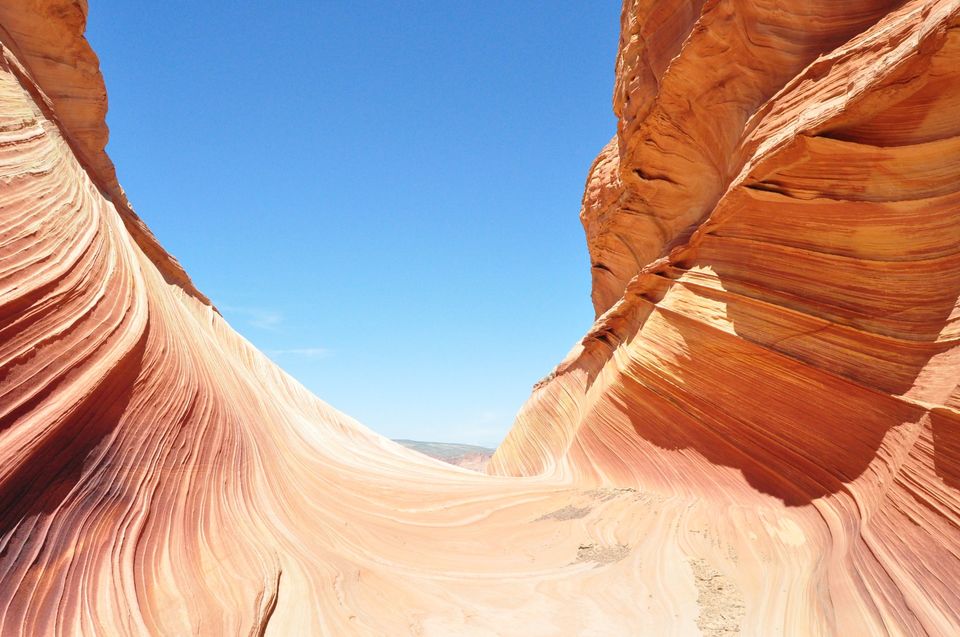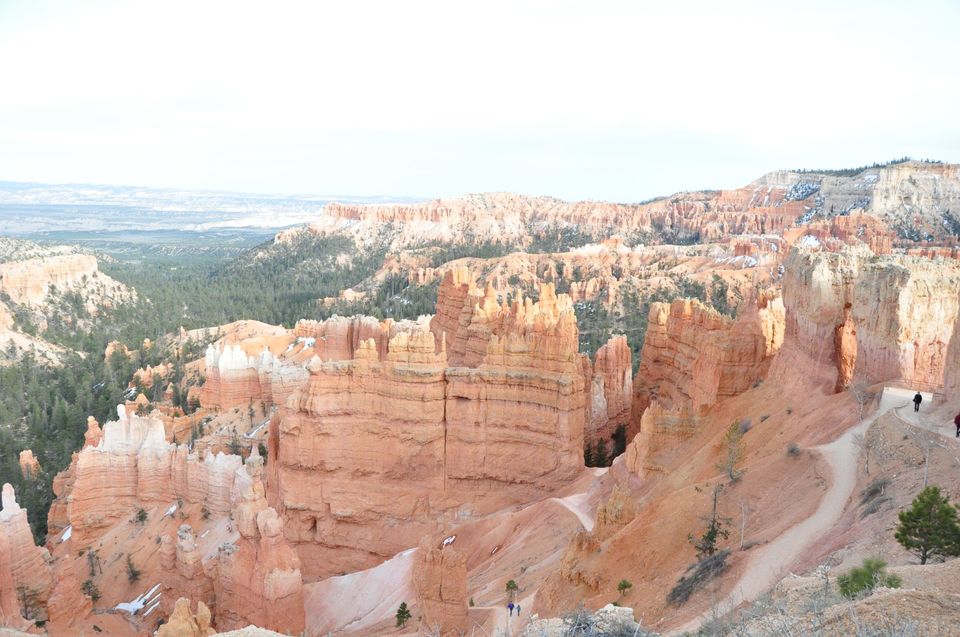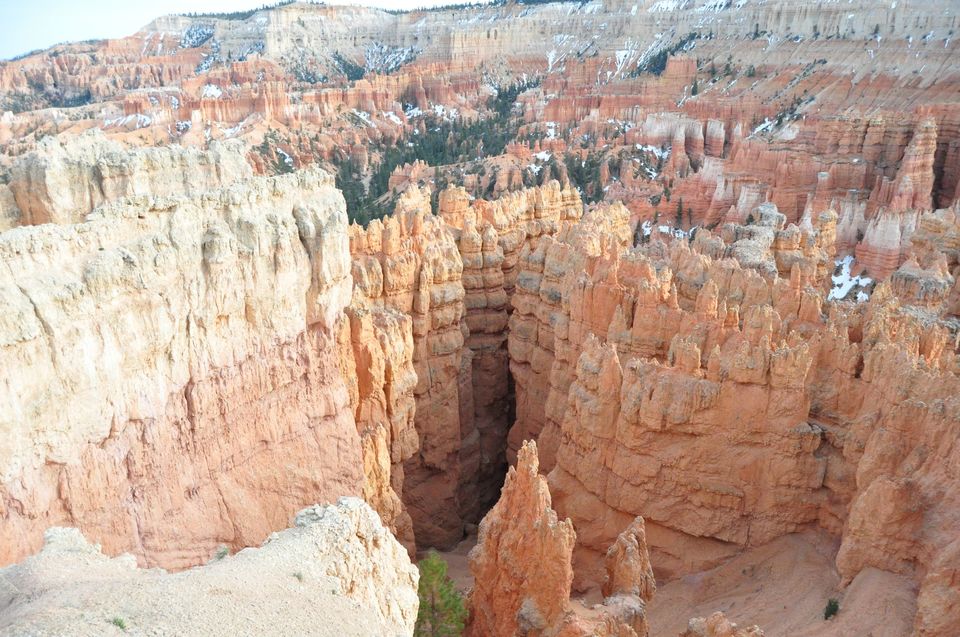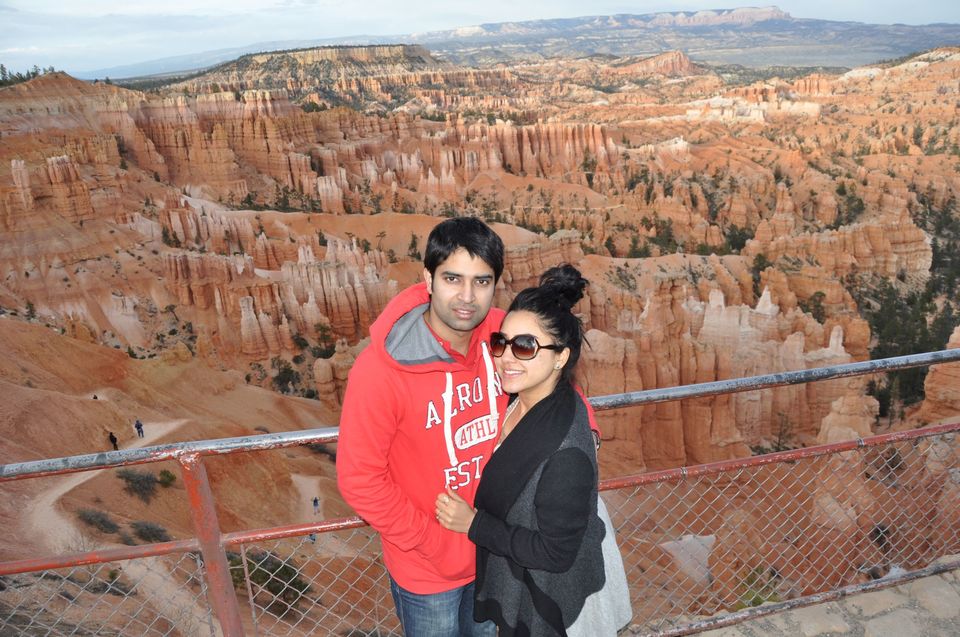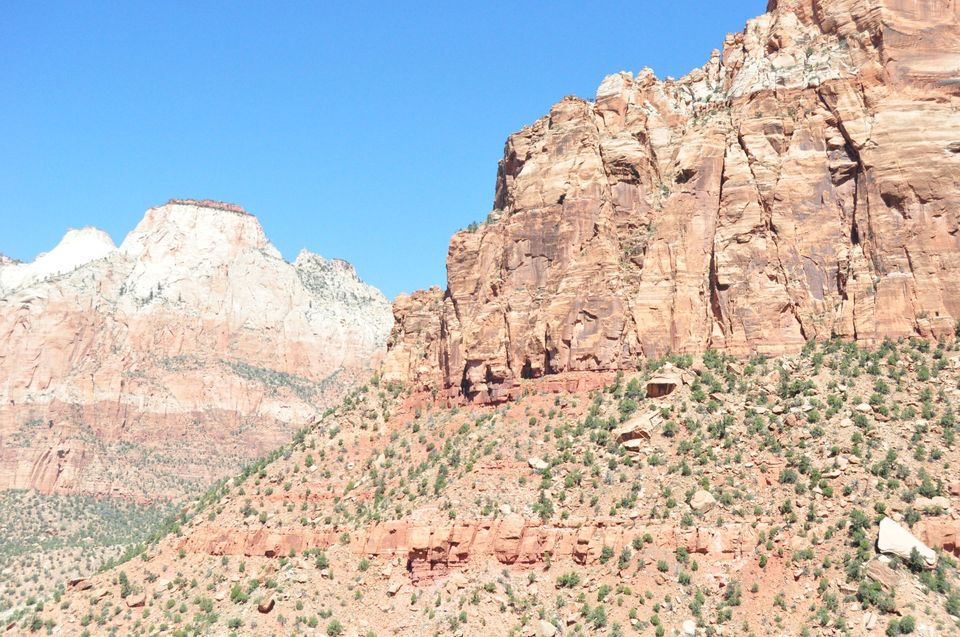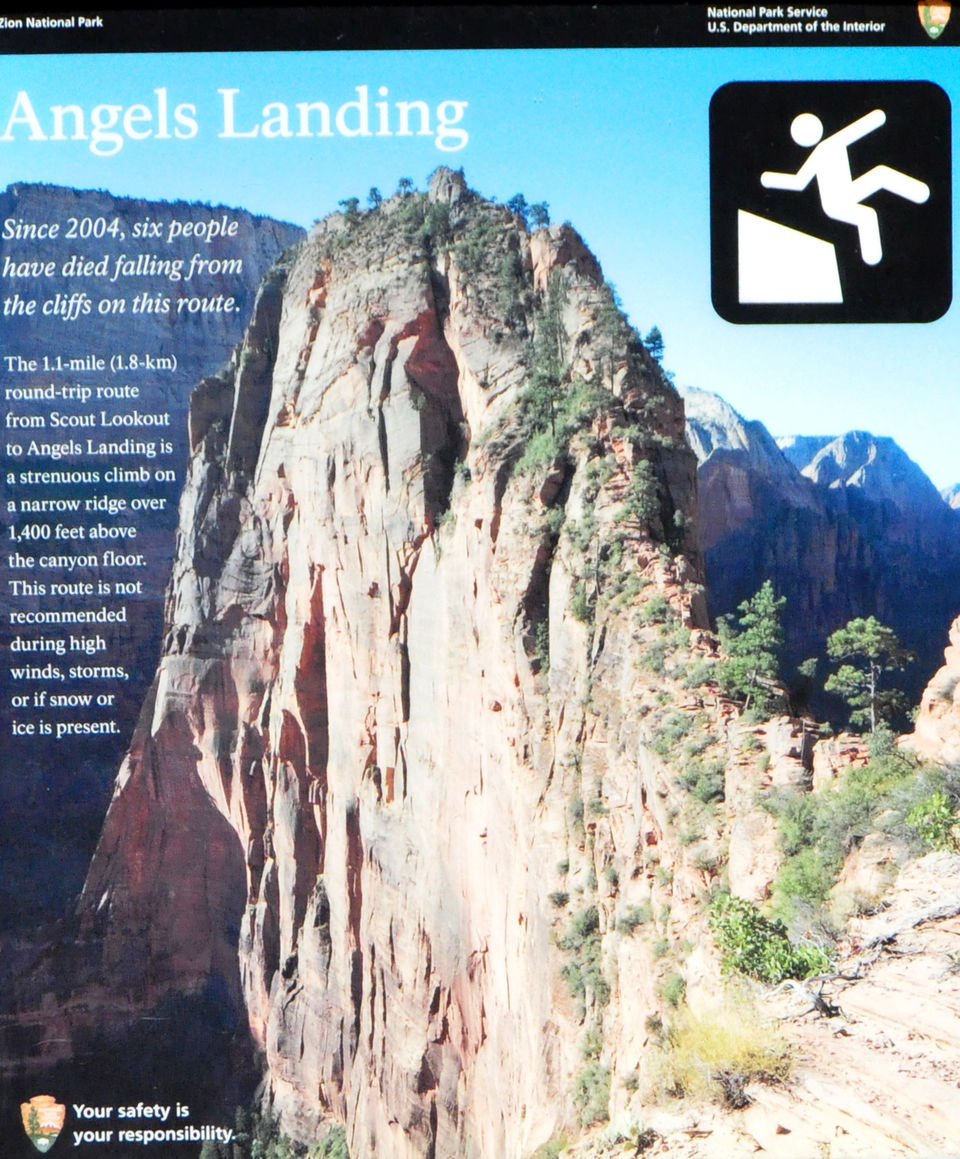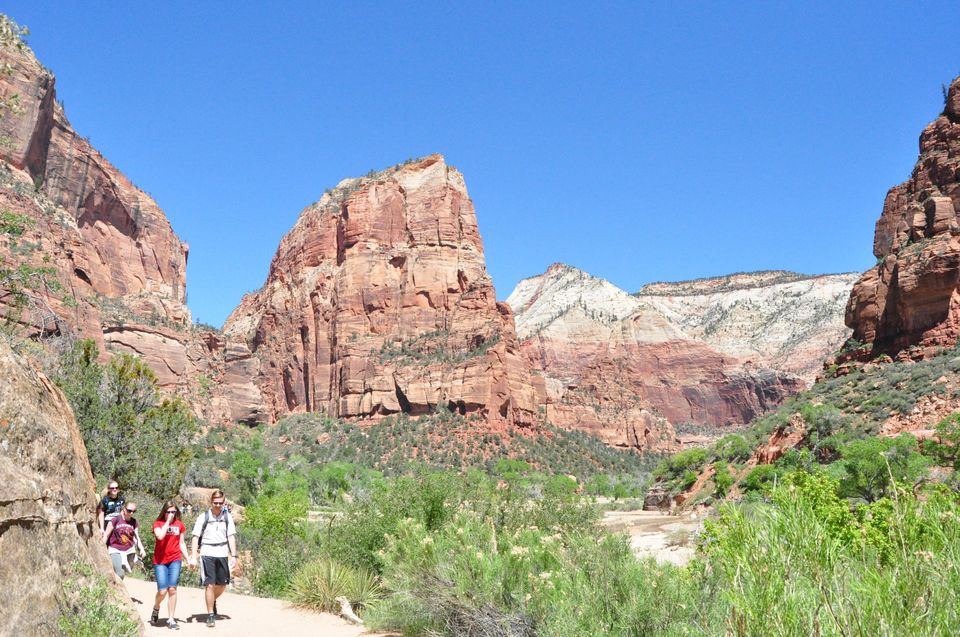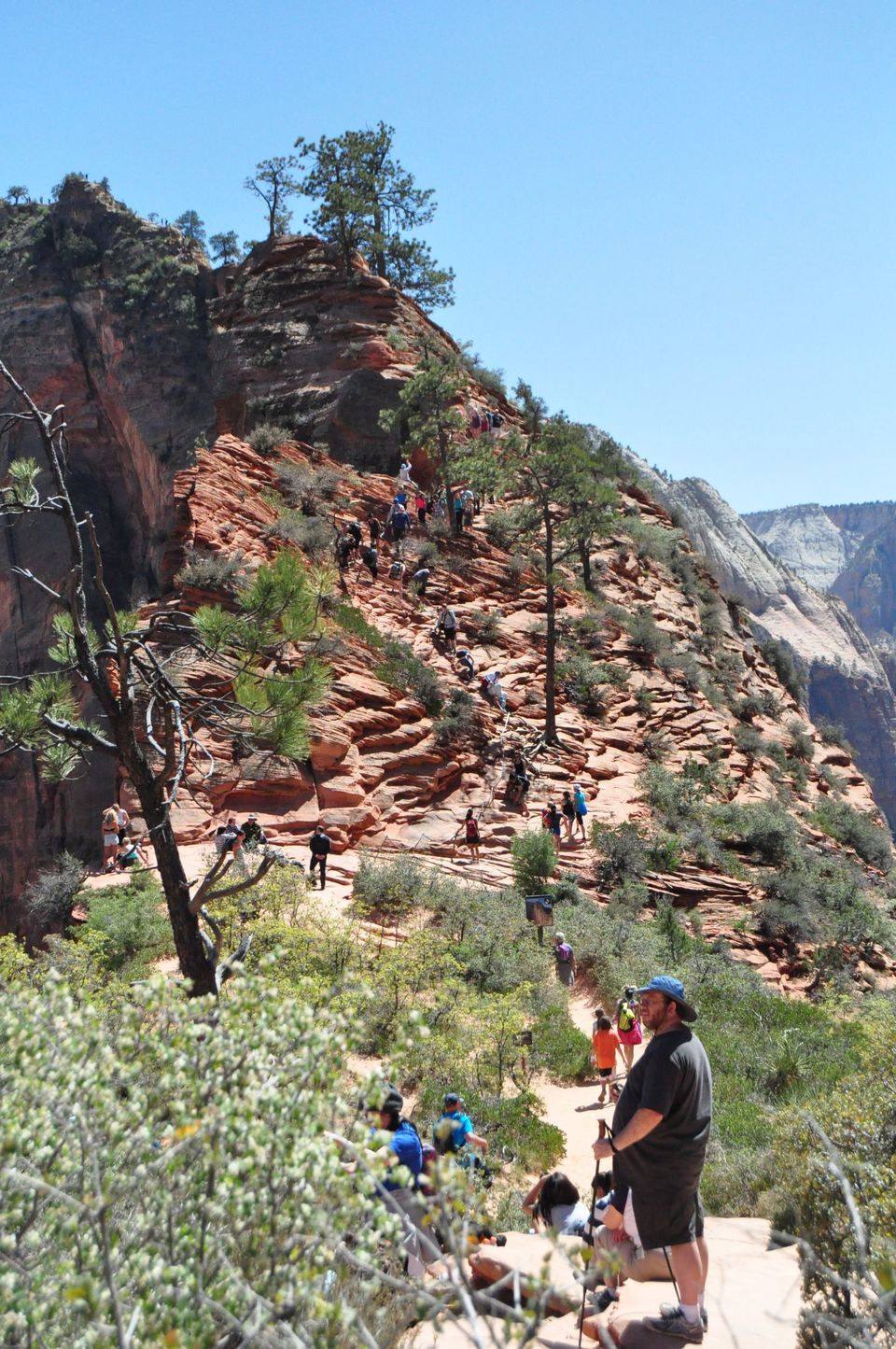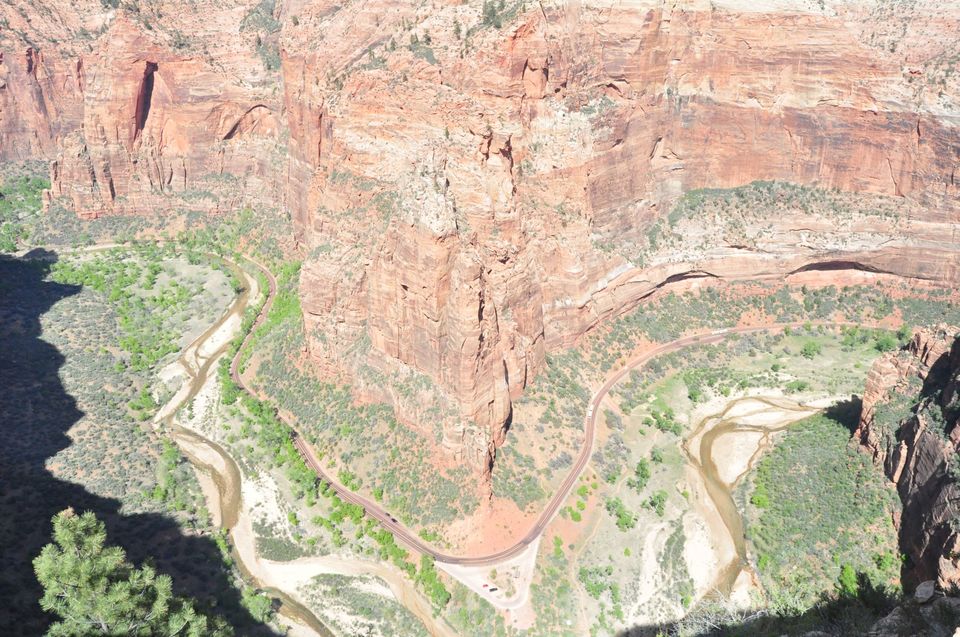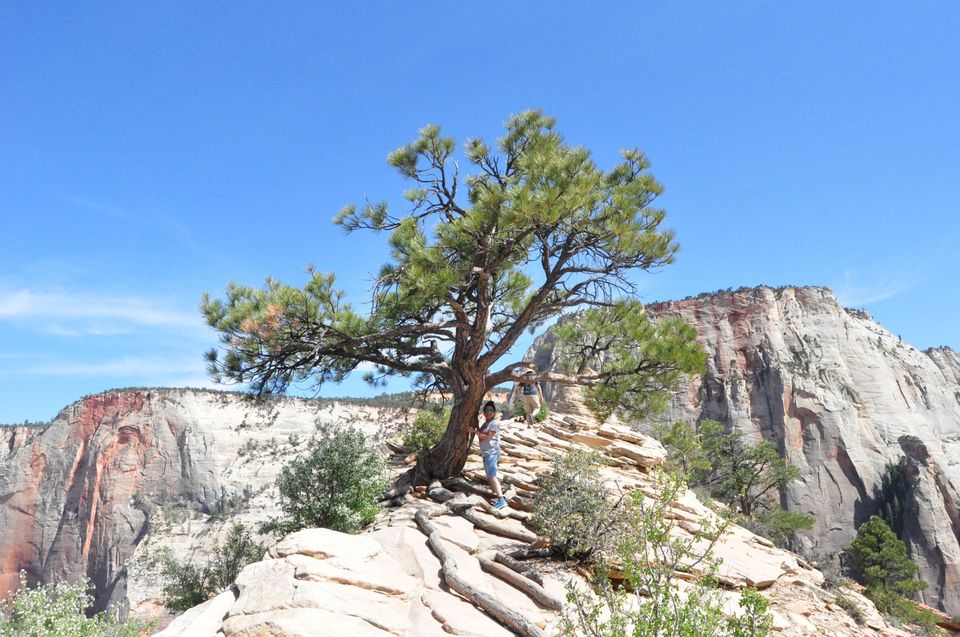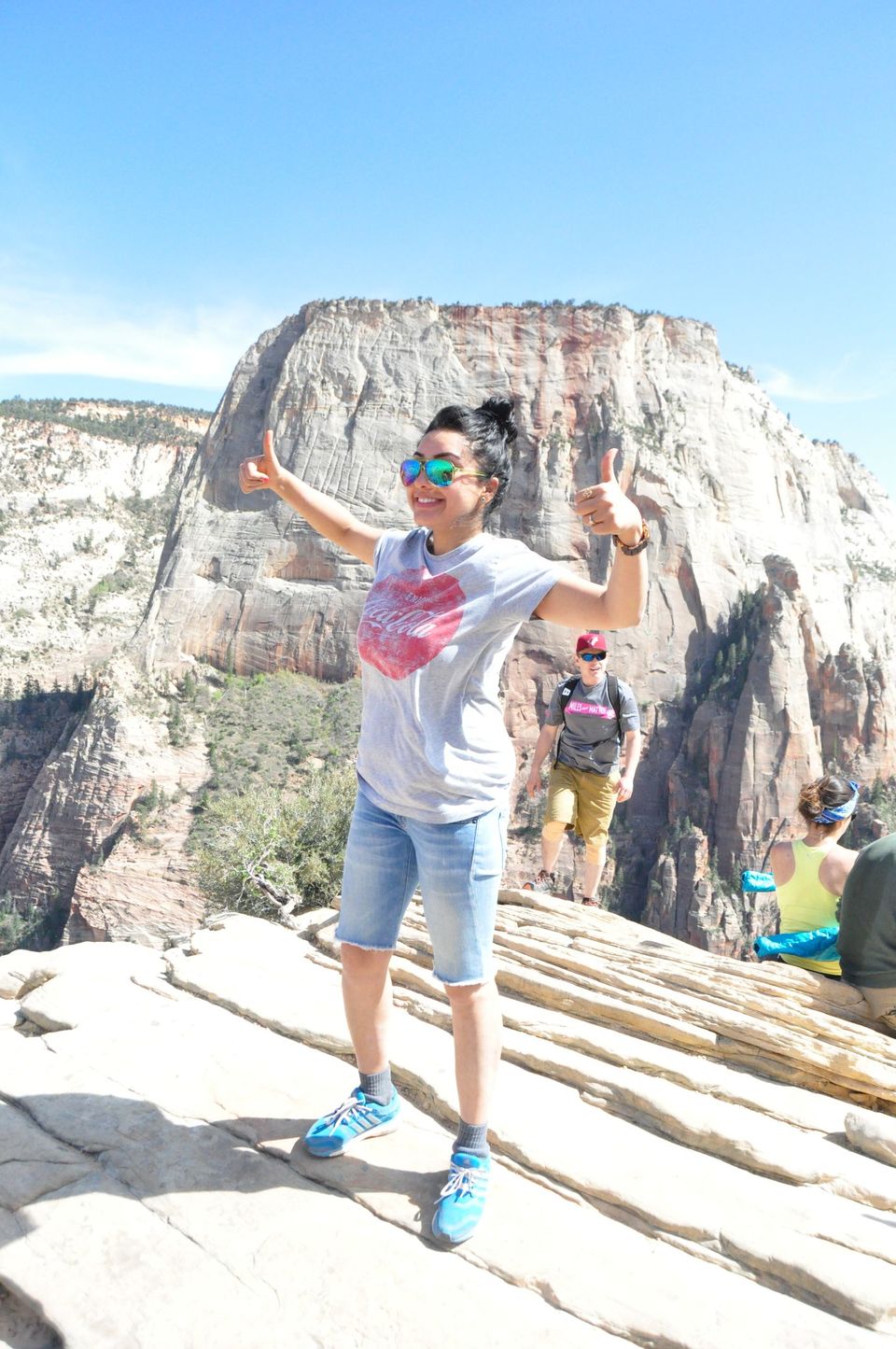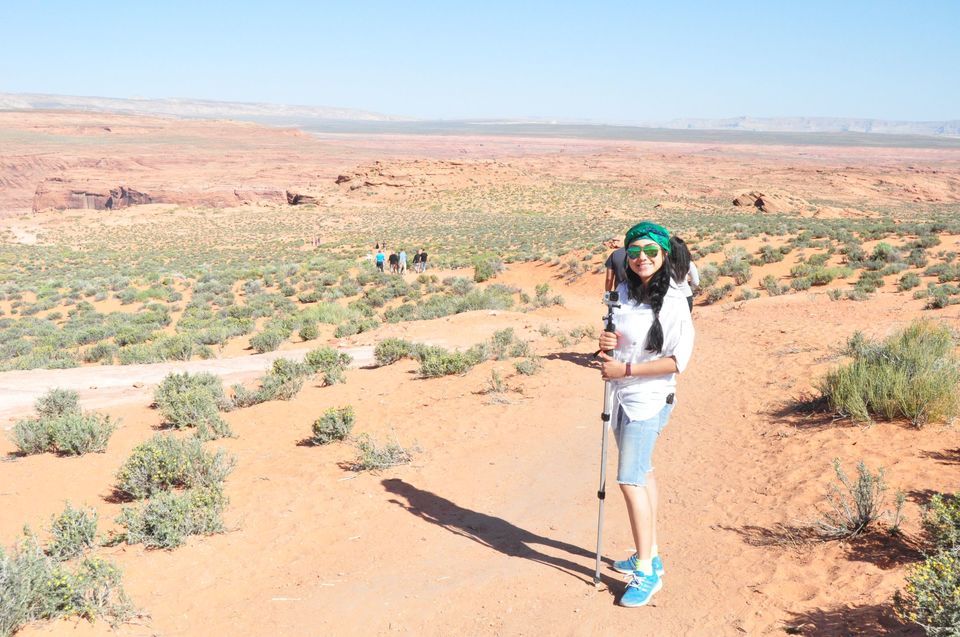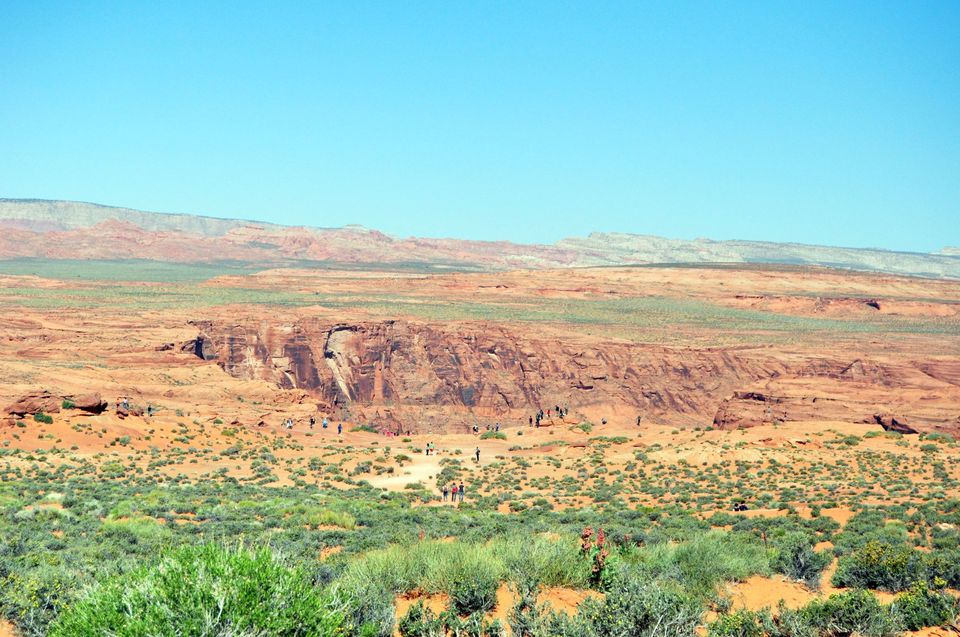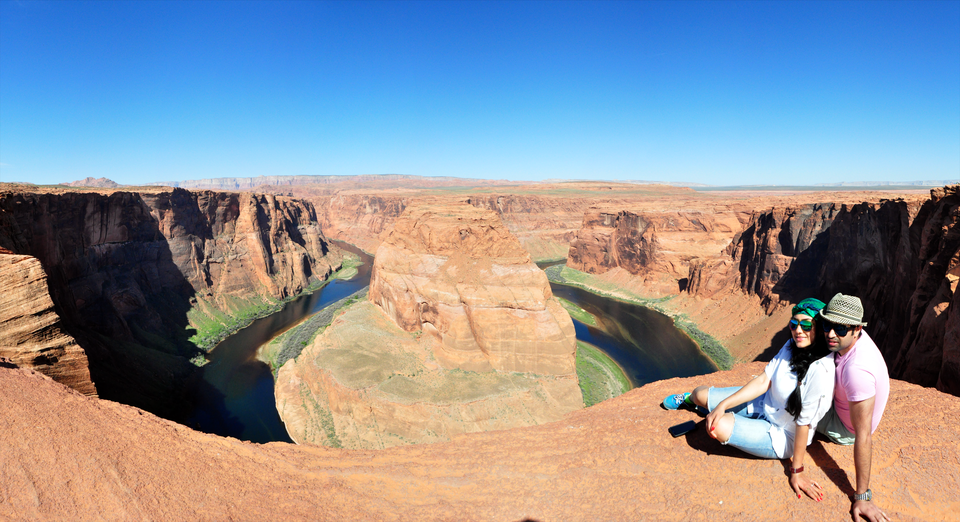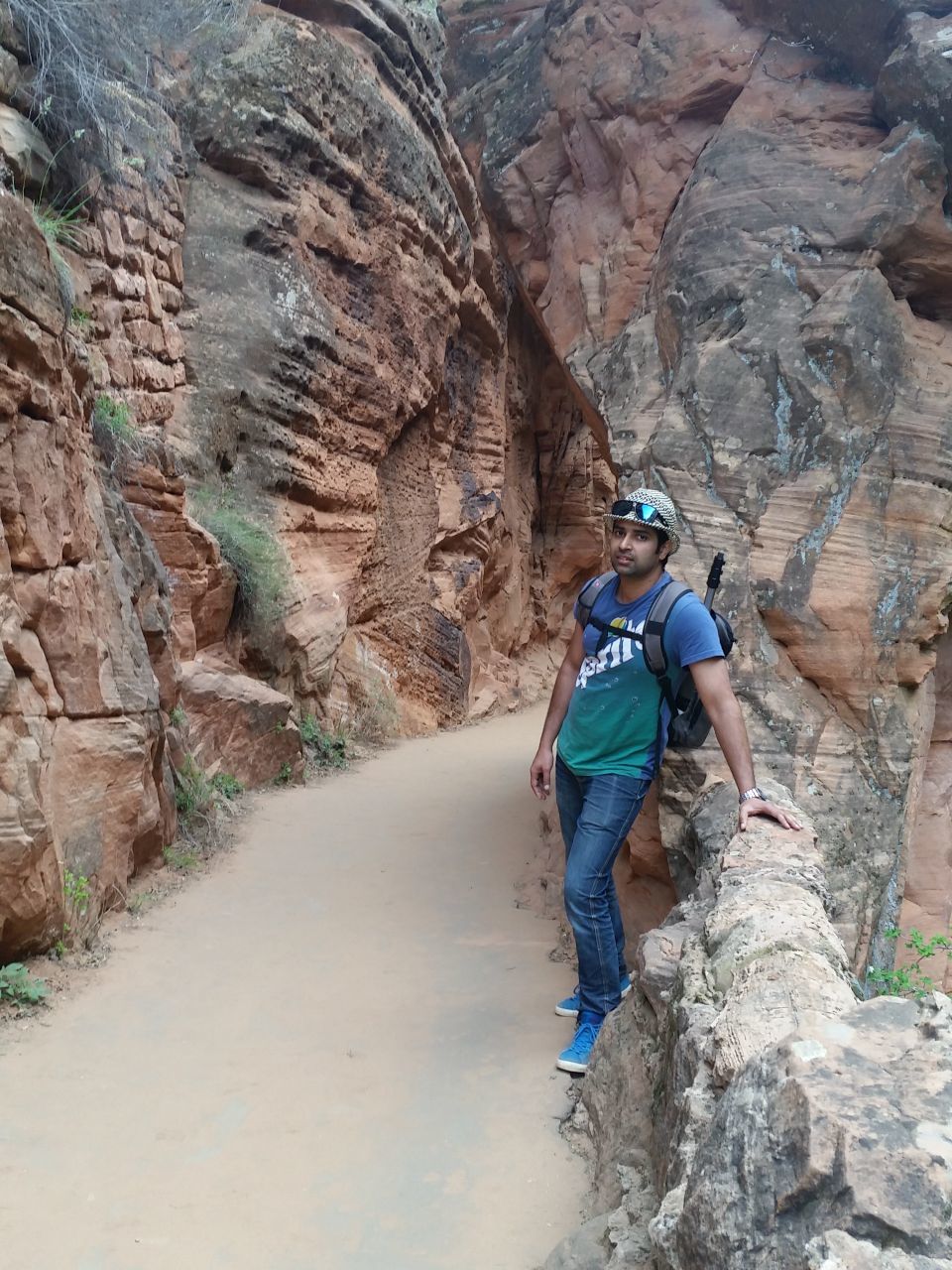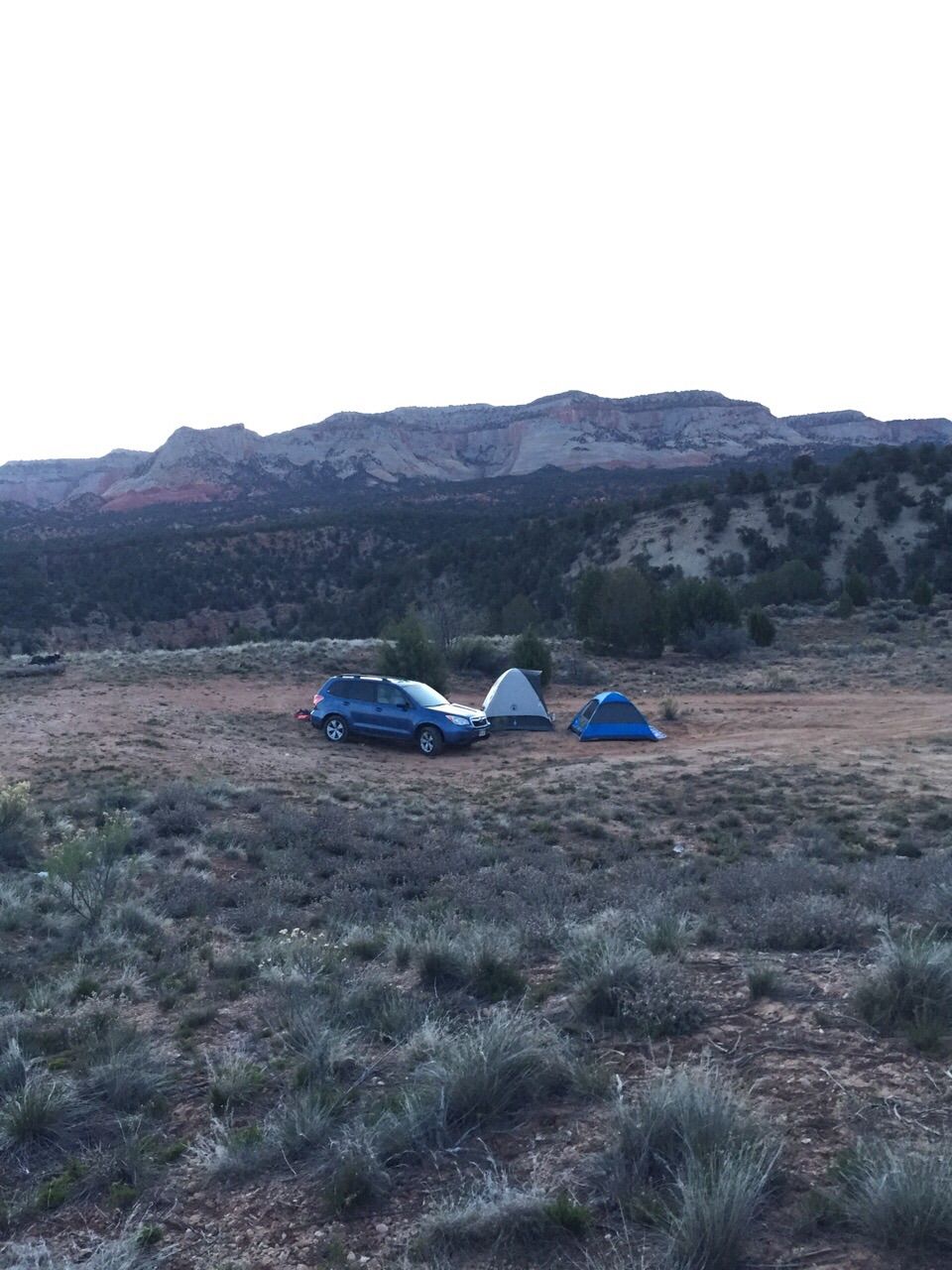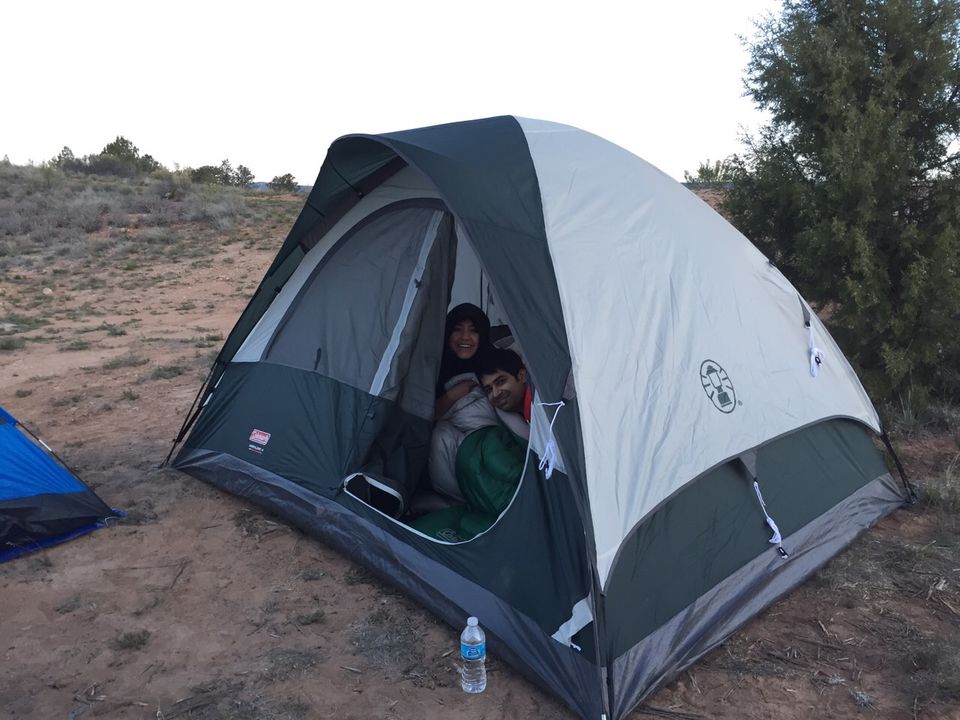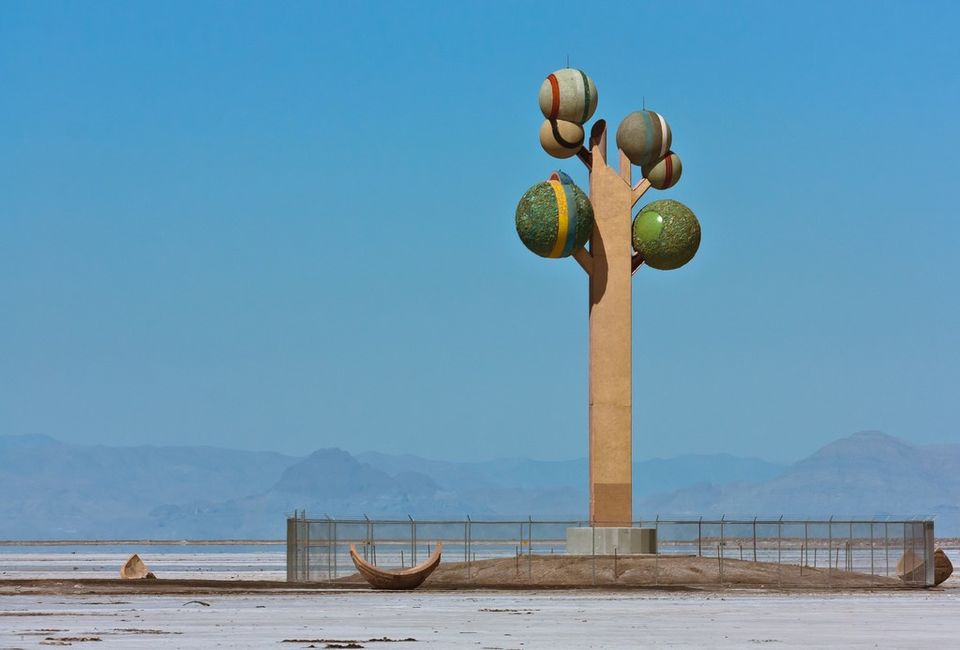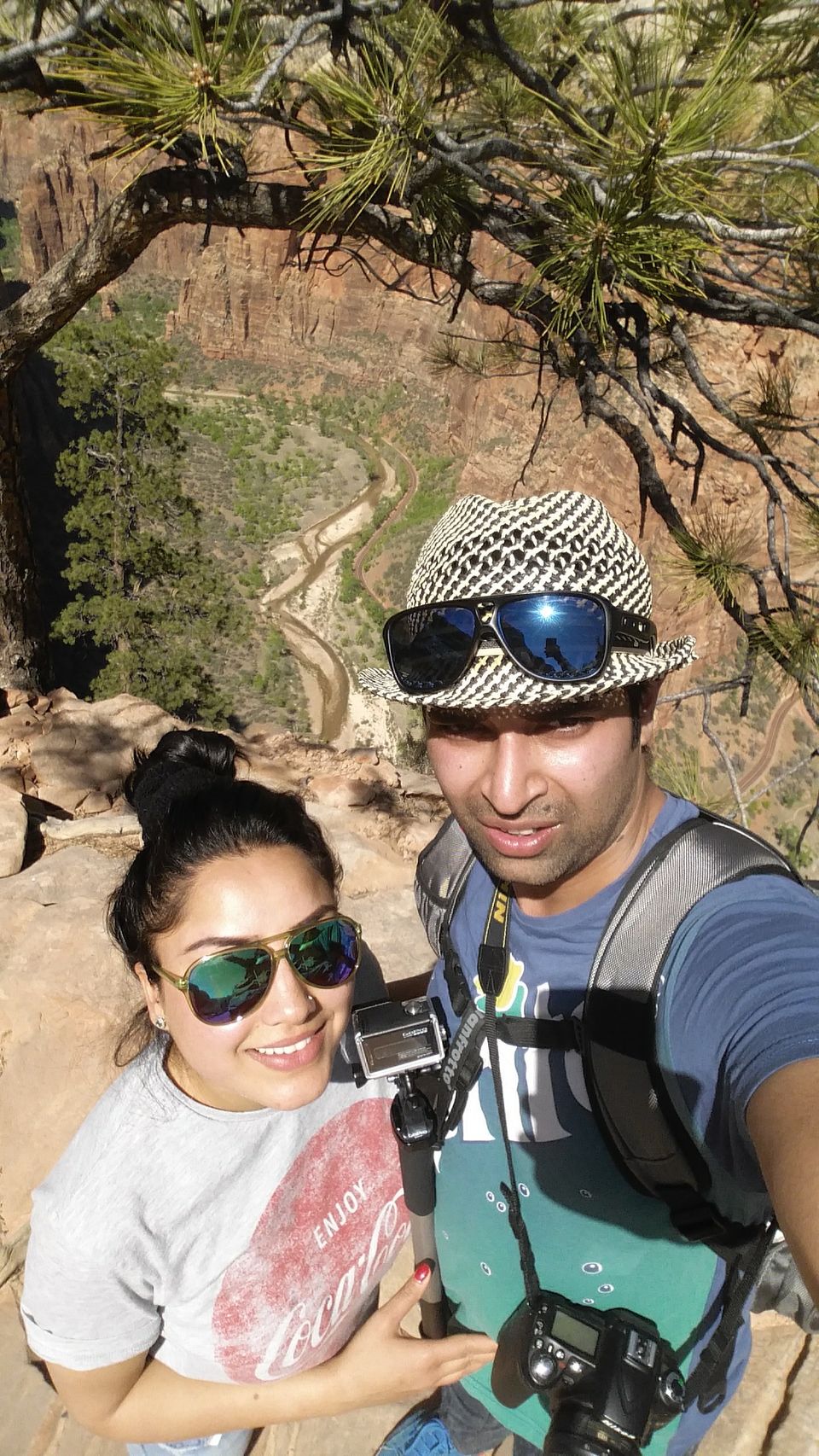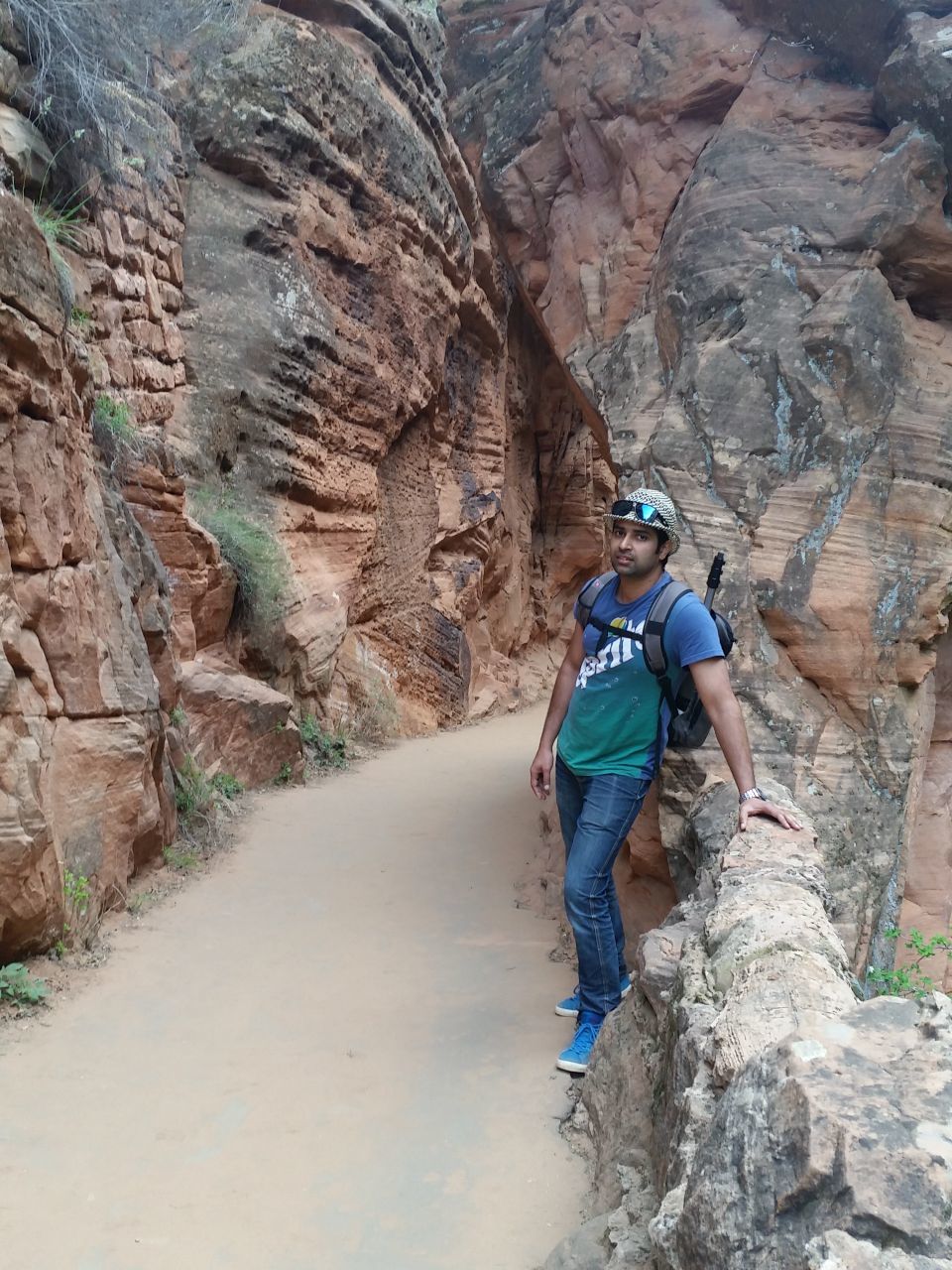 With so many camping spots available in US, toughest thing for us was to choose where to go and what all to cover in 4 days. US has more than 7000 approved campsites and unlimited primitive camping spots. Akhil's friend Jassi lived in Utah for an year and being the explorer he is, what he discovered in one year was more than what local Utahn's would possibly discover do in the same amount of time. And for this a big pat on his back. Lucky also joined us from CT for the trip and that made the "Fantastic Four" i.e. Aarti, Akhil, Jassi and Lucky!!
I am so glad USA does not only mean viewing the skylines of NYC, Miami or LA. After this amazing experience my list has just gone wider and now includes a number of national parks and some US routes to drive on! It may be god's way of telling us to drive more and travel more and he sent us to Chicago where historical route 66 starts
Wohooo USA Bring it on!!!
ROUTE
DAY 1
We were supposed to land in Salt Lake City on Thursday (9th April) but due to thunderstorm in Chicago our flight got cancelled and we had to fly next morning. We landed in SLC around 11am and Jassi picked us up as he was in Utah for the last few days due to his work. He took us to his office where we thoroughly enjoyed a good lunch. We were all set to leave for our first national park – Bryce Canyon National Park. It was roughly 5 hrs. drive from Salt Lake City to Bryce. As soon as you park your car at the Bryce's designated car park area and start walking towards the park to soak on some amazing views, it absolutely leaves you in Awe. The colours and formations are absolutely stunning. The canyon is full of "hoodos", which are geological formations due to erosion. You will see stunning golden archways, still standing pillars, beautiful formation of windows. You can hike down to bottom of canyon via one of the trails. As we reached Bryce around evening, we chose not to hike the trail as next 2 days were super hiking days and happily made "Desi Cardamom Chai" and enjoyed it with Hawaiian Buns which are quiet similar to Indian Buns while soaking in the stunning golden views of Bryce National Park!
National park ticket costs approx. $10-$25 per car but when we entered the ticket desk was closed and all of us enjoyed Friday trip for free
By the way, Senior citizen can use the national park for free.
After enjoying our tea and clearing the dishes we drove towards the campsite. We decided to camp at one of the secluded place (or call it primitive place) rather than at authorized place where you can find few more camps, water sources, electricity around. Since being in USA there is no land crisis so we thought why not to add some more adventure!!
Honestly speaking, we both girls (Me and Lucky) were bit scared as we never camped before like this. Good thing was we found pit set up already and tons of dry woods. Grilled some Garlic bread, ribs and enjoyed it with the chips. Evening meal ended with a nice cup of desi chai (off-course).
DAY 2
Morning started at around 7 AM when we packed our tents and drove towards Kanab – Coyotte Buttes North (The Wave). Not everyone can visit "The wave", visits are controlled by a lottery based system. Twenty people are allowed each day, ten permits are issued on-line and ten via a walk in lottery that normally occurs the day before the permit is valid. We parked our car at the visitor centre's parking, men started preparing breakfast for the team while me and lucky took our time to freshen up in one their clean bathrooms
This is where we charged all our phones, laptops, GoPro's although we were carrying spare batteries. By 9 AM all out gadgets were fully charged. The lottery in Kanab is held at 9 AM Utah time. If you are hiking alone your chances for a permit are better than for a group since there are relatively few single hikers looking for permits. For example if permits were already issued for two groups of four and a single, and you are the only single left you will get a permit unless a group is willing to be split up. We were given number 19 for our group of 4 and around 9.30 AM they pull out the lucky number. Even though there were approx. 125 people in the room, the officials quoted it as a slow day today.
And guess what! 19 was the first number from the raffle draw! Wohoooo!! It took a bit of screaming from our end to realize that we had won the lottery and were going to see "The Wave". So we got 4 permits for next day hike. This was one bloody happy moment and unbelievable. Our sunglasses, mobile phone were on the floor as we jumped so high in the room. Crazy, I know ;-)
You can obtain full information from this link on "The Wave" http://www.thewave.info/CoyoteButtesNorthCode/Permits.html
Since the plan for tomorrow was pretty certain now, we decided to drive towards Zion National park with plans to hike to Angel's landing.
ANGEL'S LANDING
It is one of the most famous and thrilling hike in Utah. The joy and excitement runs as you climb along a narrow rock with drop offs on both sides. It's a big NO for kids and for those with a fear of heights. I have always been scared of heights, highest so far for me has been Burj Khalifa (pun intended)! I mean that's definitely super tall and highest building but you enter a lift and then roam around on top floor inside a massive glass building where you have tons of people around. It's really not a place where you check your fear towards heights! :-p
So for me, doing this steep narrow rock where hikers pull themselves up by chains was completely out of the question. Total hike is 5 Miles and average completion time is 5 hours. The actual Angels Landing Trail is only a half-mile one way, but it is a spectacular half-mile. The West Rim Trail leading to the Angels Landing Trail is an additional two miles one way. I decided I would do first 2 miles which is paved and well maintained. The last half mile is across a narrow sandstone ridge and I will give it a miss. My fear and belief of not doing that last half mile become stronger as I finished my 2 miles and I could see how that narrow. 5 mile looks like. It was a 100% "NO" now
Well than comes your man in the picture and dear friends who encourage you, motivate you, remind you that you should "fight your fears"! Somehow they convinced me, I was still not sure and thought I may not see my beloved husband after this hike. Well that's how acrophobians think. Ask any!! We finished that .5 mile hike in 2 hrs while going up and 40 minutes on way back. After completing this hike, I realized what i would have missed if I had stayed back! This last half mile was the super fun part with most amazing views on both sides of the trail. The trail drops 1200 on one side and 800 on other. This summit offers incomparable and fairy tale views around. While exploring Zion in 1916, Frederick Fisher exclaimed, "only an angel could land on it," and thus the monolith was named Angels Landing. Let me say once again…. I have done this hike. Wohoooo!! I was super happy, excited, thrilled and satisfied as I finally ticked another box aka goal i.e. "Fight Your Fears".
Do not hike this trail if it's wet, stormy, icy or high winds are present. Our plan was to camp for the 2nd night but we were knackered and decided to book hotel in Page and call it a day.
DAY 3
Checked out from Hotel around 9 AM and drove to Horse shoe bend, Page AZ. 4 Happy and hungry souls reached at the parking and as usual we started our day with food. Made some omelette, desi chai and chicken sausages with bread and started walking towards Horse Shoe bend. We grabbed our camera gear, GoPro, selfie sticks, water bottles and started walking towards the edge of the bend. Horse shoe is considered one of the most photogenic locations in the United States and as soon as we got closer to the Horse Shoe bend- first thing in my mind was. WOW!!!
This place is absolutely massive, breathtaking and mind blowing. Pictures online will never do justice what your eyes witness here and I mean it! Akhil brought the widest lens with him as that's the best way to capture the beauty. We all went crazy and were roaming around like lost lambs and trying to capture each and every corner. We made best of horse shoe bend and clicked tons of pictures, literally to the point when we had to remind each other – Guys! We have "The wave" now….. Wohoooo!!!
THE WAVE
After winning the lottery and going through with all the instructions you get from the Permit Center (only once you have won), we drove towards Coyote Buttes. Parked our car, signed the visitor's book for records and started our hike. As we took the first turn and crossed the first point (points given on instruction map) one thing came in my mind – EXPECT THE WILD NOW!
This is located in the Paria Canyon, on the Arizona and Utah border. You start your hike from Utah and see "The wave" in Arizona. How cool is that? This whole area is known for its unique layered sandstone formations in a multitude of colours. There are few route markers on your way and may be occasional contacts with other visitors. You will have no drinking water sources so you MUST carry plenty of water. All these instructions with route markers, maps etc. are given a day before when you win the lottery. The route is an unmarked 6.4 mile round trip hike over uneven terrain. Complete hike is absolutely beautiful and worth till you enter "The Wave".
This indeed is a place where you will feel as you have landed in different planet, no people around, absolute solitude but yet connected to the landscape which can be difficult to find in today's busy world. As we approached "The Wave", our excitement was now out of control and we all wanted to run towards it and see those beautiful colourful layers of mountains. As we entered the mesmerizing, breathtaking wave, we indeed were gobsmacked viewing that magnificent 360 degrees view. Jassi ran to the middle of the wave and called Lucky for pictures. Akhil took out his DSLR, I took hold of GoPro and phone cameras and started our typical photo-shoot, only this time it was not a typical photoshoot! While lucky was thinking of a pose our man kneeled down and took out a big shining glamorous rock out of his pocket and proposed his princess….Wohoooo!!! It was super awesome moment and Lucky had no clue for a moment what exactly happened!! Absolutely priceless and she said – Yes, I do
This was indeed an Awwww moment for us and of course for the couple whom HumDono's wishes best for their big day!! That's how this wave became even more memorable for all of us
After spending 2 hours we started hiking back to the car parking as Lucky had flight to catch from Salt Lake City around 10pm and it was already 5 PM by the time we got to the car park. We stopped for 5 mins at Subway to grab sandwich a"nd cashier at the counter declared we cannot make it to the airport in 5 hours. Obviously she does not know our driving skills.
This trip was first published on Hum dono.