Imagine you are backing packing across Europe on a meagre budget. Travelling around in the Continent for about five weeks, you suddenly find yourself in Venice and you realise, your flight takes off from Munich in about three days. So lost in the richness of Europe, you had completely lost track of time!
Now, after much searching on the internet availing of free wifi in coffee shops, you find the cheapest way to get to Munich is via Salzburg in Austria. Then it strikes you, why not halt the journey for a day and see the city? Or as much as you can before you have to leave as your visa expires. And so your Salzburg adventures begin. 24 hours, a quaint European city in Austria and how to make the most of it on a budget.
See the sunrise from 1300m above sea level
The train from Venice pulls into Salzburg HBF as early as 4am. Time to wash your face and store your bags in the lockers and hitch a ride to Gaisberg. Make your way to the mountain top (drive, bike or hike) and as a reward, take amazing photographs of the sunrise sipping hot coffee sporadically. The whole city of Salzburg lies in front of you. Every picture in natural light makes it postcard perfect.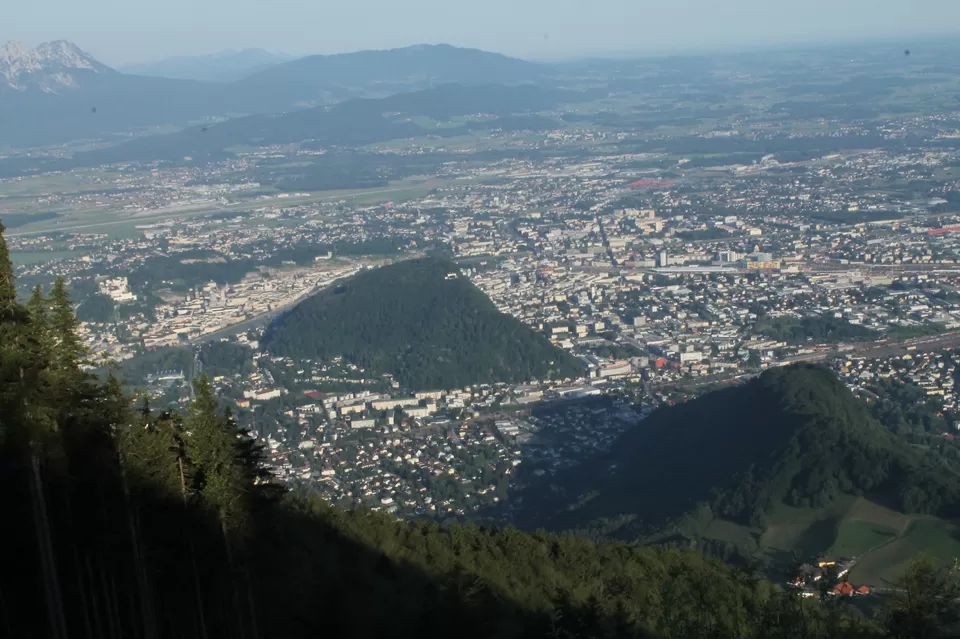 Gorge on Leberkäse for breakfast
After getting beautiful photographs, it's time to reward yourself. Leberkase Semmel is basically an Austrian specialty, a hot sandwich. The meat is baked till it has a crunchy crust. Cut into thick slices and placed in wheat flour rolls, its served with mustard and pickles. I can't even begin to describe how delicious the sandwich is and the pocket pinch is a maximum of 4-5 euros (including a beverage). Found all over Salzburg, head to the nearest joint you can find.
Go to the church where the Von Trapps got married
The Sound of Music is a much-loved film. Remember the wedding scene at the church where Maria, the governess with the voice of an angel, gets married to Captain Von Trapp, the father of seven children she had come to look after? The scene was shot at St Michael's church in Mondsee, about an hour away from Salzburg. Local buses ply so transportation is not a problem. The church is beautiful and the images of Maria in her big floating white wedding dress keeps coming back when you go inside.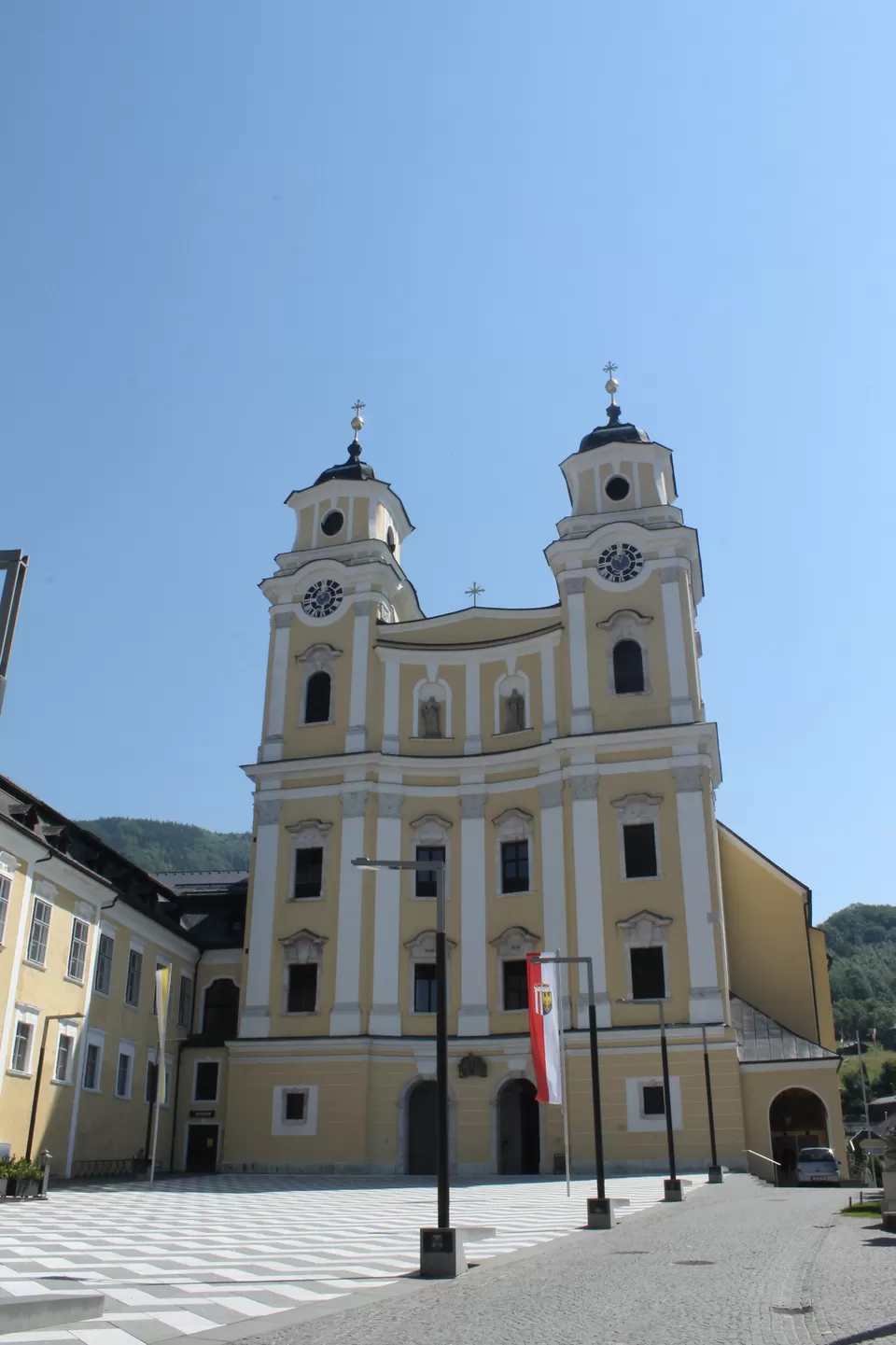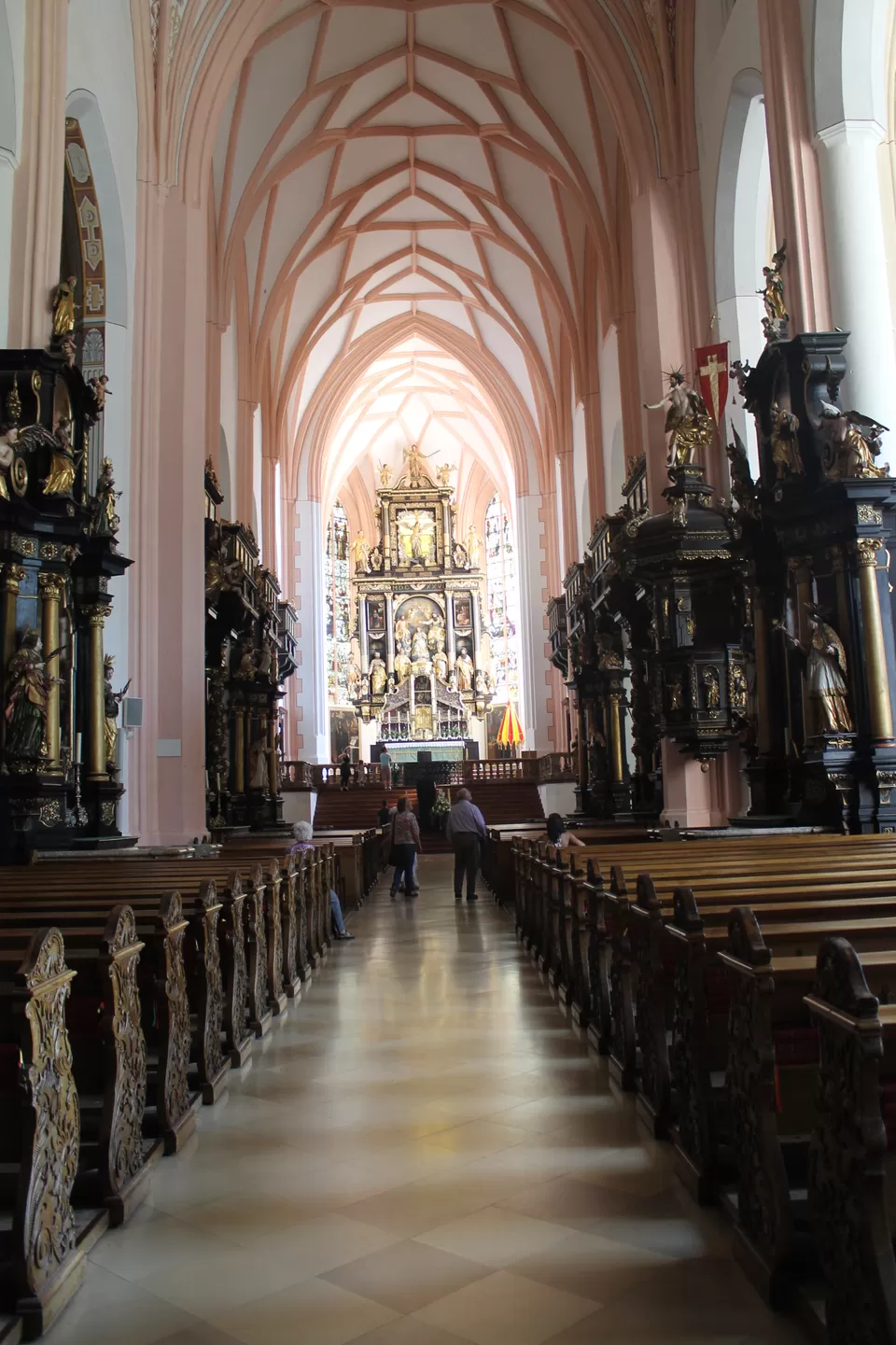 Dive into a crystal clear lake
After a visit to the church, head to the lake at Mondsee. It's vast with gorgeous mountains surrounding it. The locals often come here in the summers to hike or camp. Once you reach a campground, change into your swim wear and jump into the clear cold water! A swim is just what you need to keep going for the rest of the day.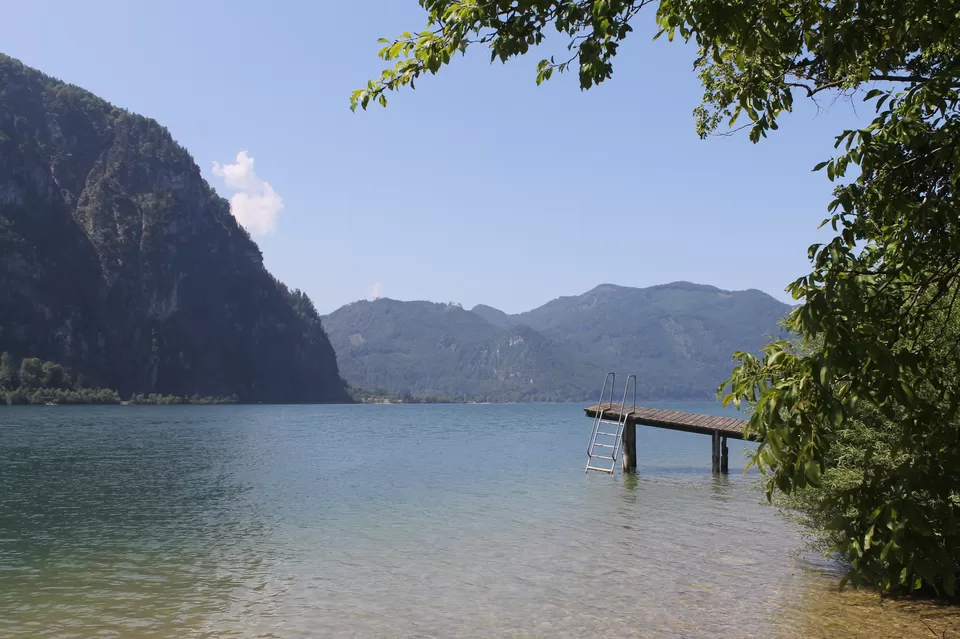 Indulge in a Käsekrainer for lunch
Back in Salzburg from Mondsee, head to the University area to grab a delicious Kasekrainer for lunch. It's a massive sausage usually made of chicken and lots of cheese. Served with mustard or relish, it's about 4 euros and extremely filling. A little known fact, it's a great cure for a hangover!
Enjoy an evening at the Old Town
Start at St Peter's Cemetery which is one of the oldest in the region. Once you get out, you come to Salzburg's oldest bakery where a watermill is still in use. Walk around to the Salzburg cathedral and marvel at its beautiful dome. Then head to the city's main shopping street or Getreidegasse. It's filled with tourists but you can score some touristy bric a brac for a budget if one is keen. Gaze at the famous yellow building on the street which was famously Wolfgang Amadeus Mozart's house. The composer was born there in 1756. Cross the Salzach and head to the Mirabell Gardens. The baroque garden is beautifully kept and if you're a fan of the Sound of Music, you'll know a portion of the Do Re Mi song was shot here. Then head to Schloss Hellbrunn. The alley by its side is where Maria and the children rode their bicycles while the facade of the palace is what's shown in the film as the Von Trapps' entrance to their residence. The gardens have the famous gazebo where Liezel and Rolf danced to '16 going on 17' on a stormy night. Relax there, drink a beer or coffee, read a book for sometime. Then, finally head to Schloss Leopoldskron where the boat scene was shot. Remember when they all fell into the water as the Captain stared? Yup, that's where you can take a picture of the lake. After all the walking around, if you're still in the mood, walk up to the Hohensalzburg Fortress to get a perfect view of the city!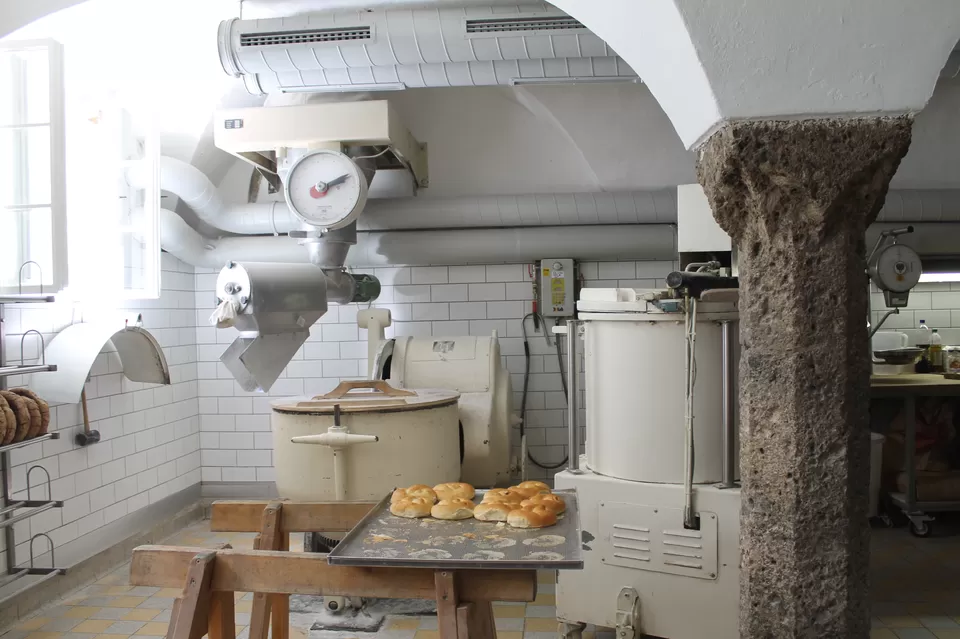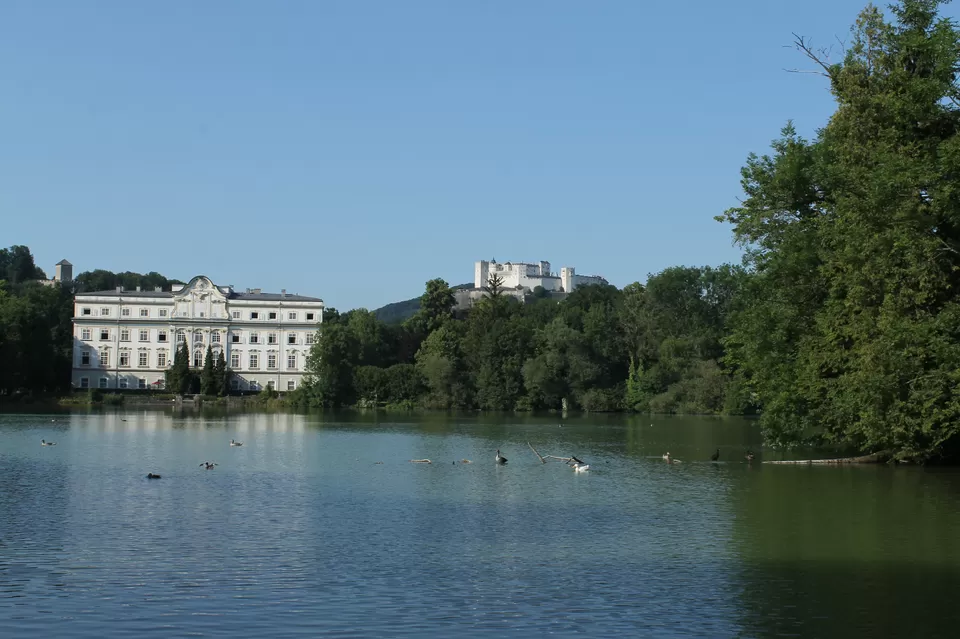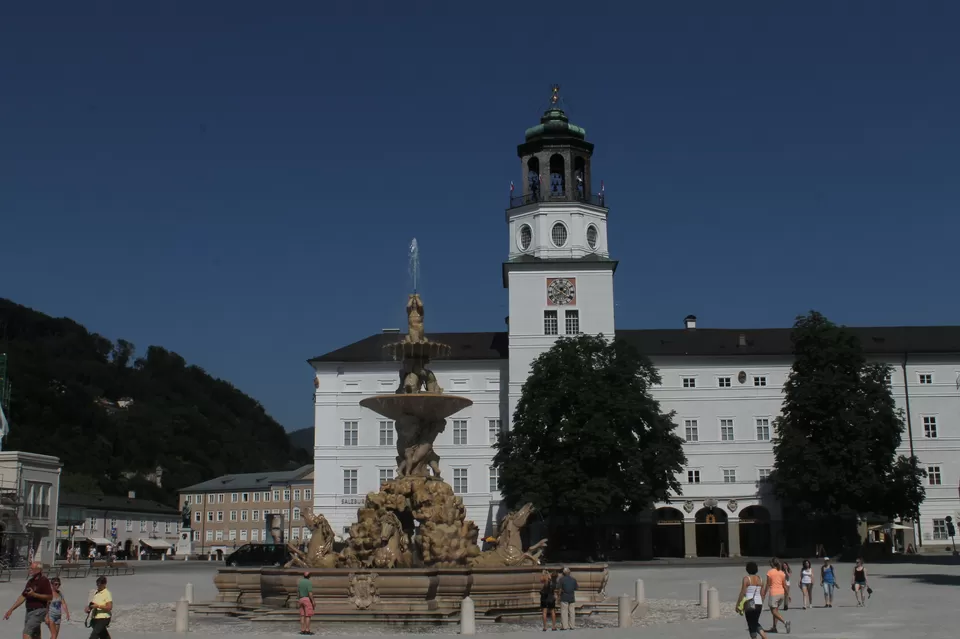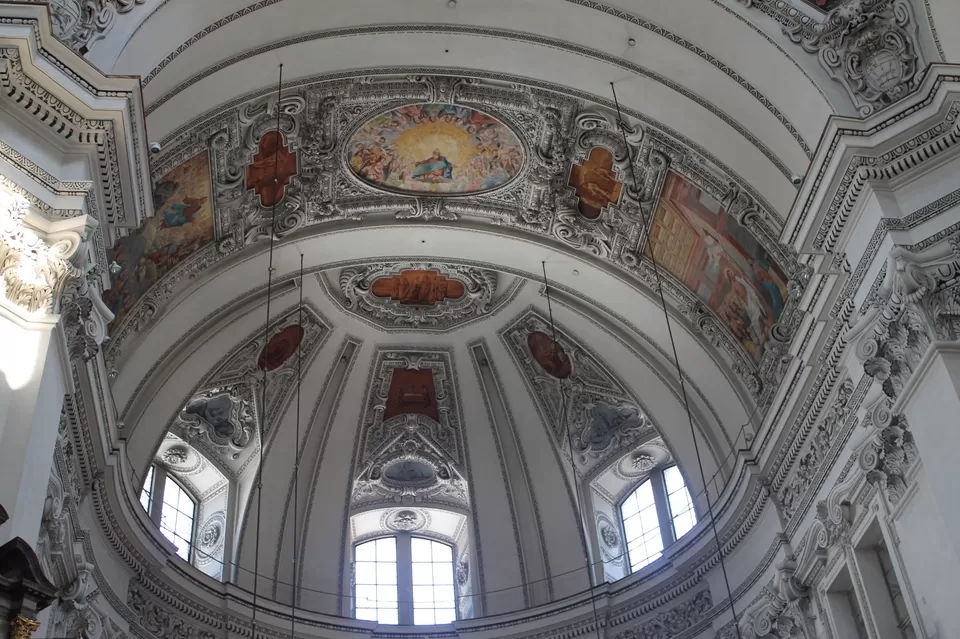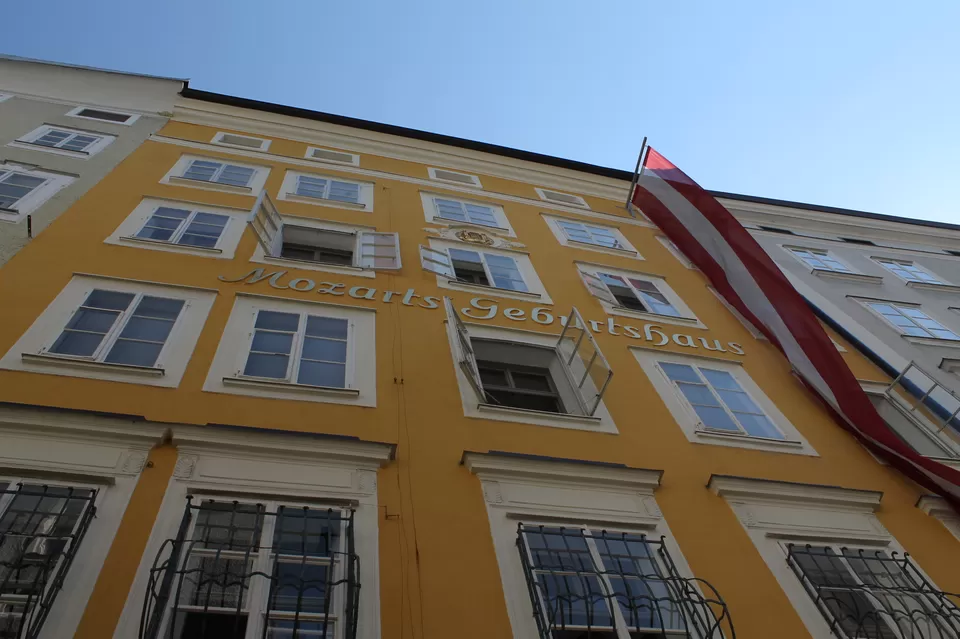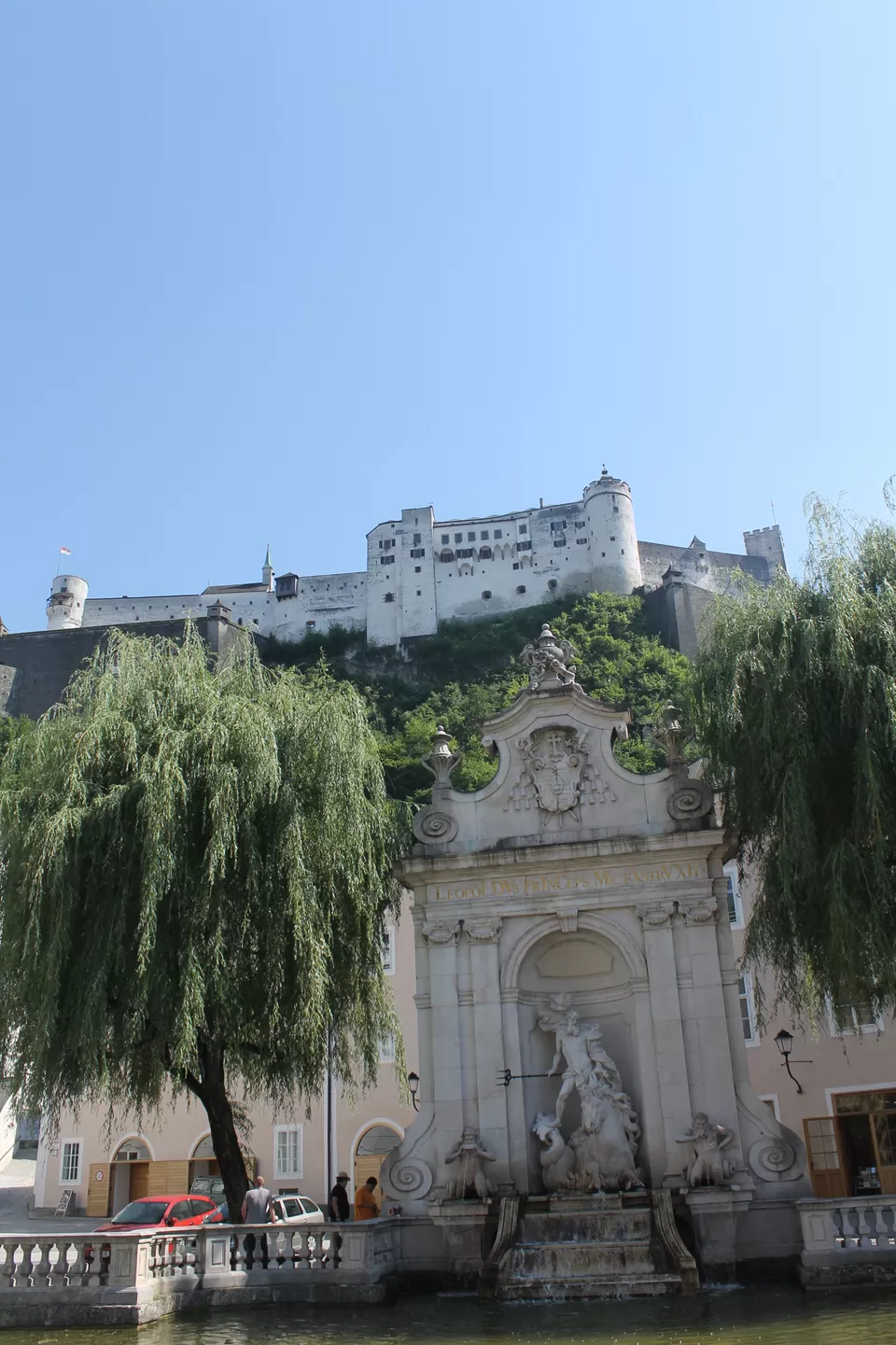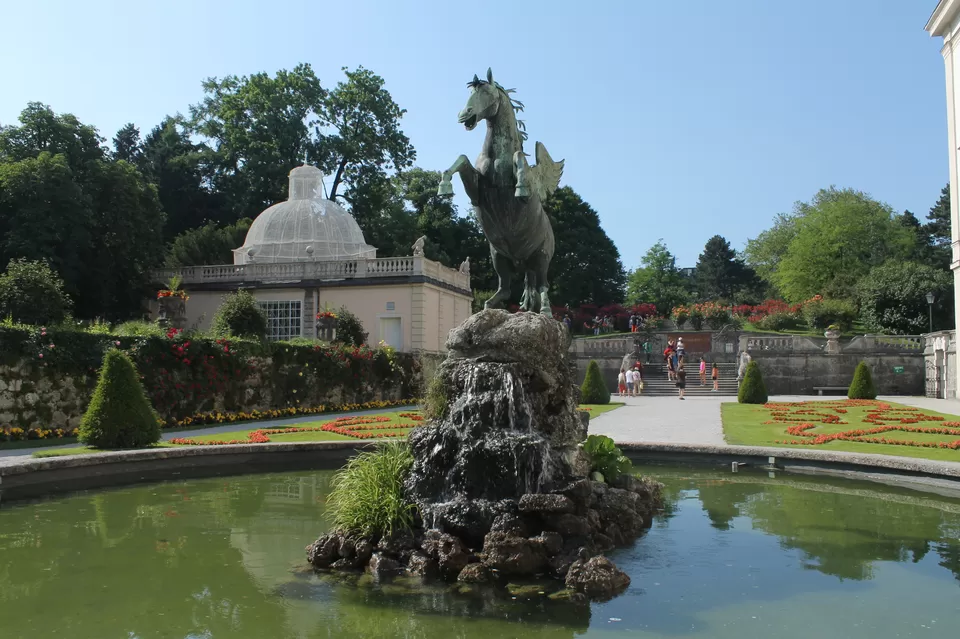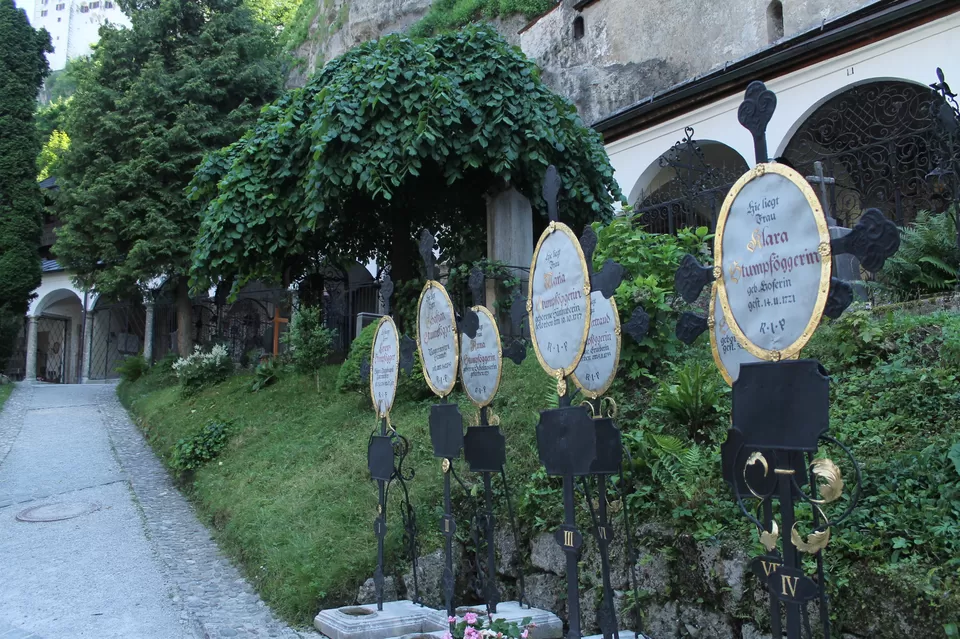 Spend the night on a couch
Considering you are in Salzburg on a tight budget, spend the night with a local. How? Try couchsurfing where a local host lets you spend a night in their house. It's a guaranteed way to meet new people and make friends. Be a good guest and offer to cook or clean up. Don't be messy and be respectful.
So that's how you make most of 24 hours in Salzburg. Have a fun trip!