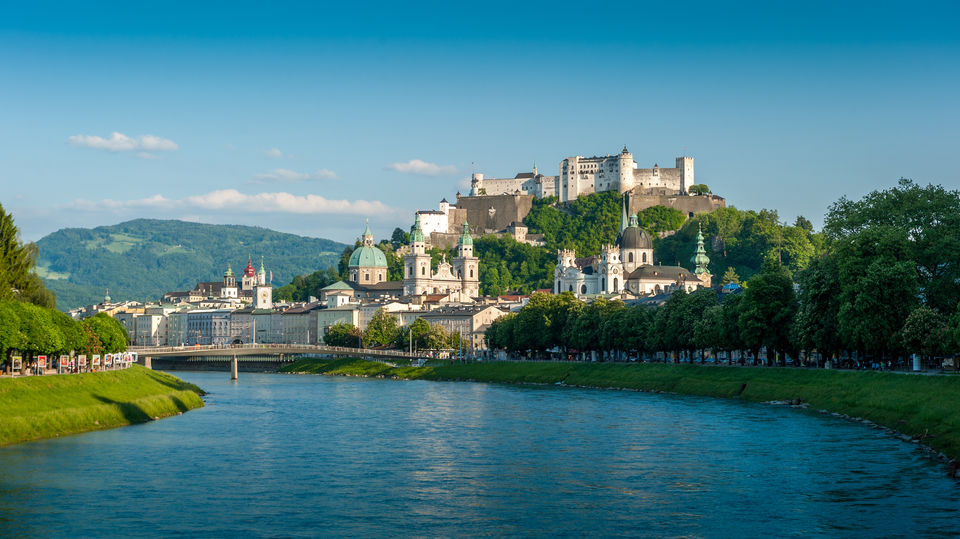 Credit: Tourismus Salzburg
Years ago, as a kid, The Sound of Music was perhaps one of the first classics I saw. The story of Maria, who takes a job as a governess to a family and falls in love with their widowed father Captain Trapp, is etched in the minds of all film lovers. Years later, when I got a chance to visit Salzburg in Austria, the valleys echoed the musical once again. The sound of music (no pun intended!) was well alive in the hills and valleys of the city. That it is also the birthplace of one of the world's most renowned music composers, Mozart, makes Salzburg a crowd puller.
However, even beyond Mozart and The Sound of Music, Salzburg hides within itself a charming storybook – that needs to be devoured one page at a time!
If Salzburg is on your travel wish list, then this short travel guide will come in handy to plan your perfect trip.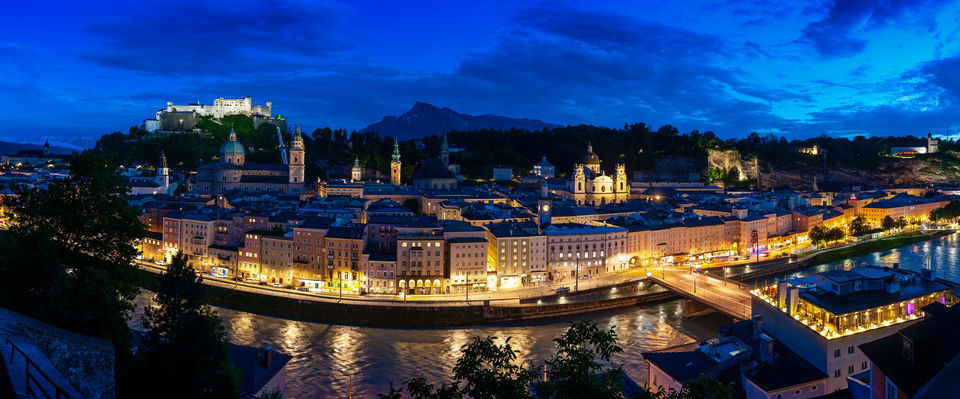 Credit: Tourismus Salzburg
Overview
Salzburg lies on the banks of the Salzach river, at the northern boundary of the Alps and is the fourth largest city of Austria. Close to the border of Germany, Salzburg is built on seven hills. Austrian German is the widely used language.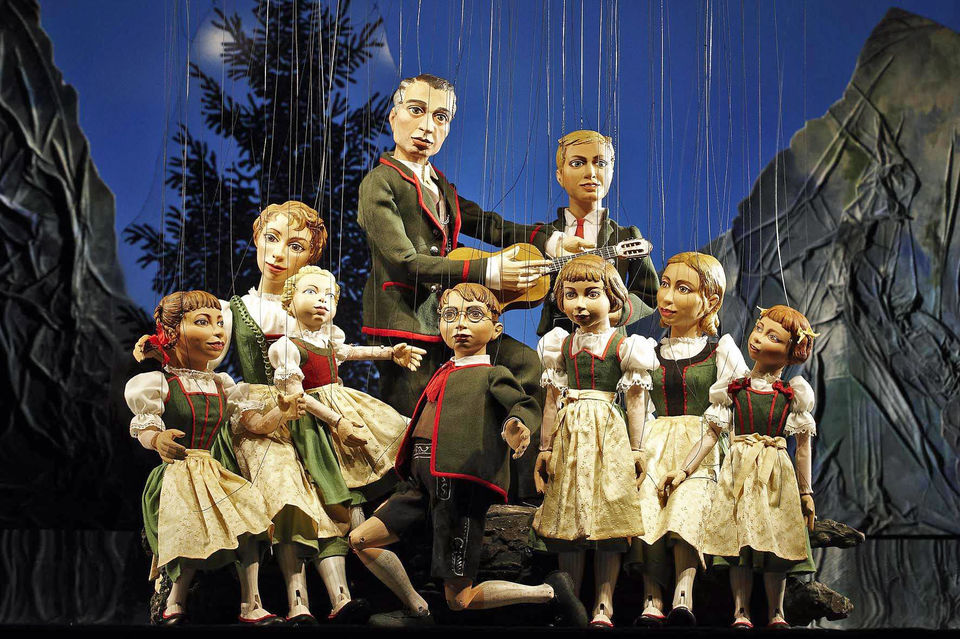 Credit: Tourismus Salzburg
Weather and best time to visit
Salzburg sees high number of tourists flocking all year around. Summer from May to August is glorious and sees peak tourists, although this year was unusually hot when we visited in June! Temperatures remain in the 20s, although it is a good idea to pack a light jacket for the cooler evenings, and a rain jacket. It is also a good idea to visit September onwards when the crowds have begun to taper down and the weather is still comfortable. You will likely get better hotel deals in this period. From November until March, as temperatures begin to fall, it is likely that you will experience snow. While it can be a pretty sight in snow, remember to check the opening hours of the attractions, as it is generally considered a low season. Spring is preferred for those who come to ski.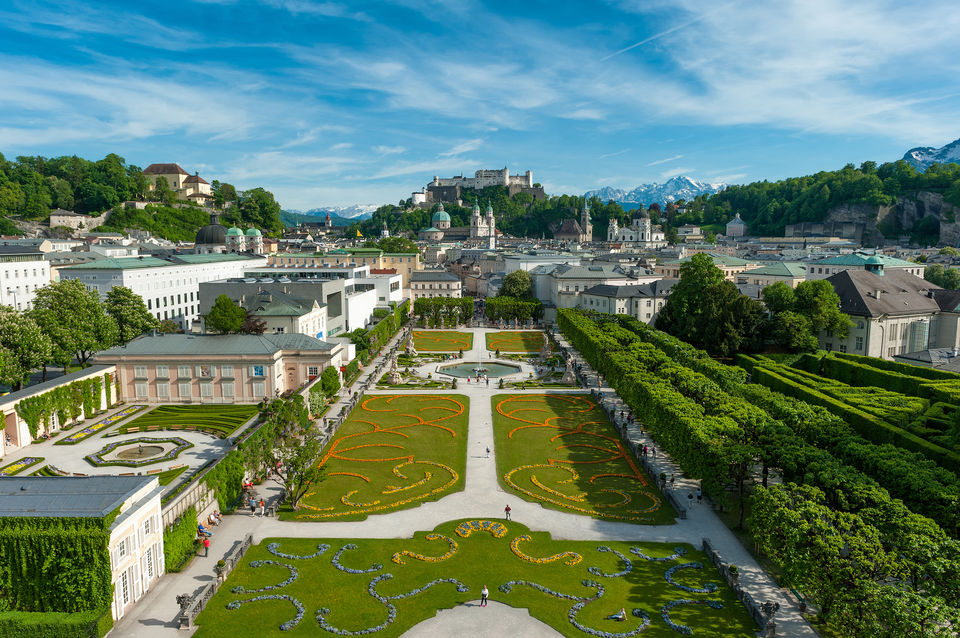 Credit: Tourismus Salzburg
Arriving in Salzburg
Flights: You can either choose to directly come to Salzburg's W.A. Mozart Airport, or fly in to Munich and then take a train to Salzburg that reaches the city in 2.5 hours.
Car: From Munich, Salzburg is an easy drive of 180kms and can be covered in less than two hours in moderate traffic. Remember, all vehicles using Austrian motorways and expressways are required to put a toll sticker on their vehicle. This vignette is available at all petrol stations closer to the border. Sixt, Europcar, Avis, and Herzt are some of the most preferred car rental companies.
Train: Salzburg is easily accessible via train and the main station is only 15-mins from the historic centre. If you come from Germany, DB Bahn has special offers (particularly the Bayern ticket and the Freizeit Munich-Salzburg ticket). The ÖBB Railjet connects Salzburg with Budapest, Bregenz, Linz, Innsbruck, Vienna and Zürich. The Intercity trains connect Salzburg with Linz, St. Pölten and Vienna on an hourly basis.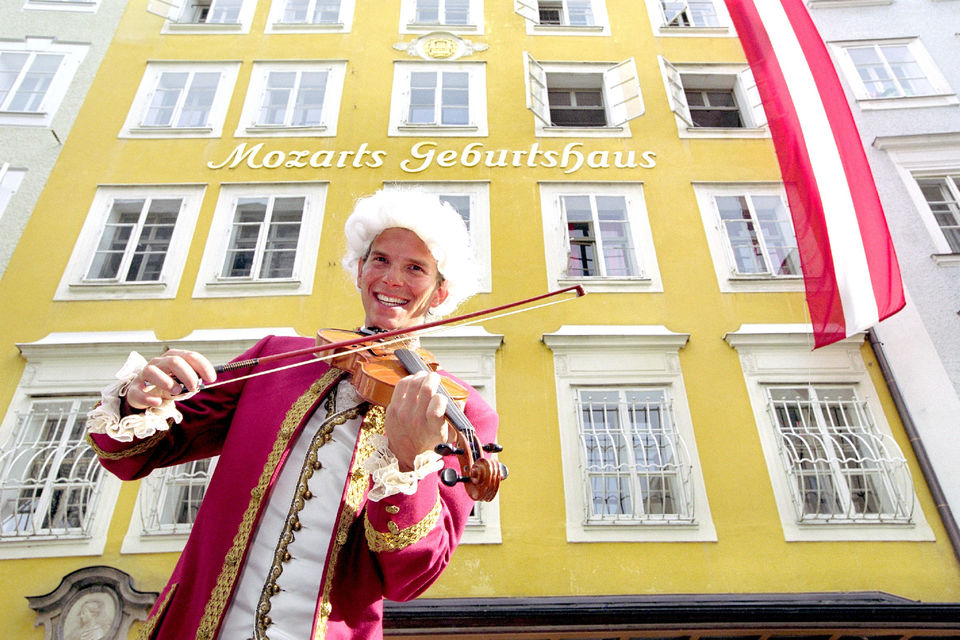 Credit: Tourismus Salzburg
Where to stay
Depending on how you arrive in Salzburg, you can choose to stay either right in the historic centre or save costs and stay in neighbourhoods that are far from crowd but within easy reach of the centre. The most popular tourist areas are the Altstadt or the Old Town, Hohensalzburg Fortress, and the Right Bank. The area right at the train station isn't always the best part of the town. So try to choose towards the centre, as Salzburg is connected with good transportation links. Obviously, booking early can give you plenty of options both in terms of hotel chains and price range. Salzburg has plenty of options for all kinds of budgets, from luxurious hotels to youth hostels, guest houses to apartments.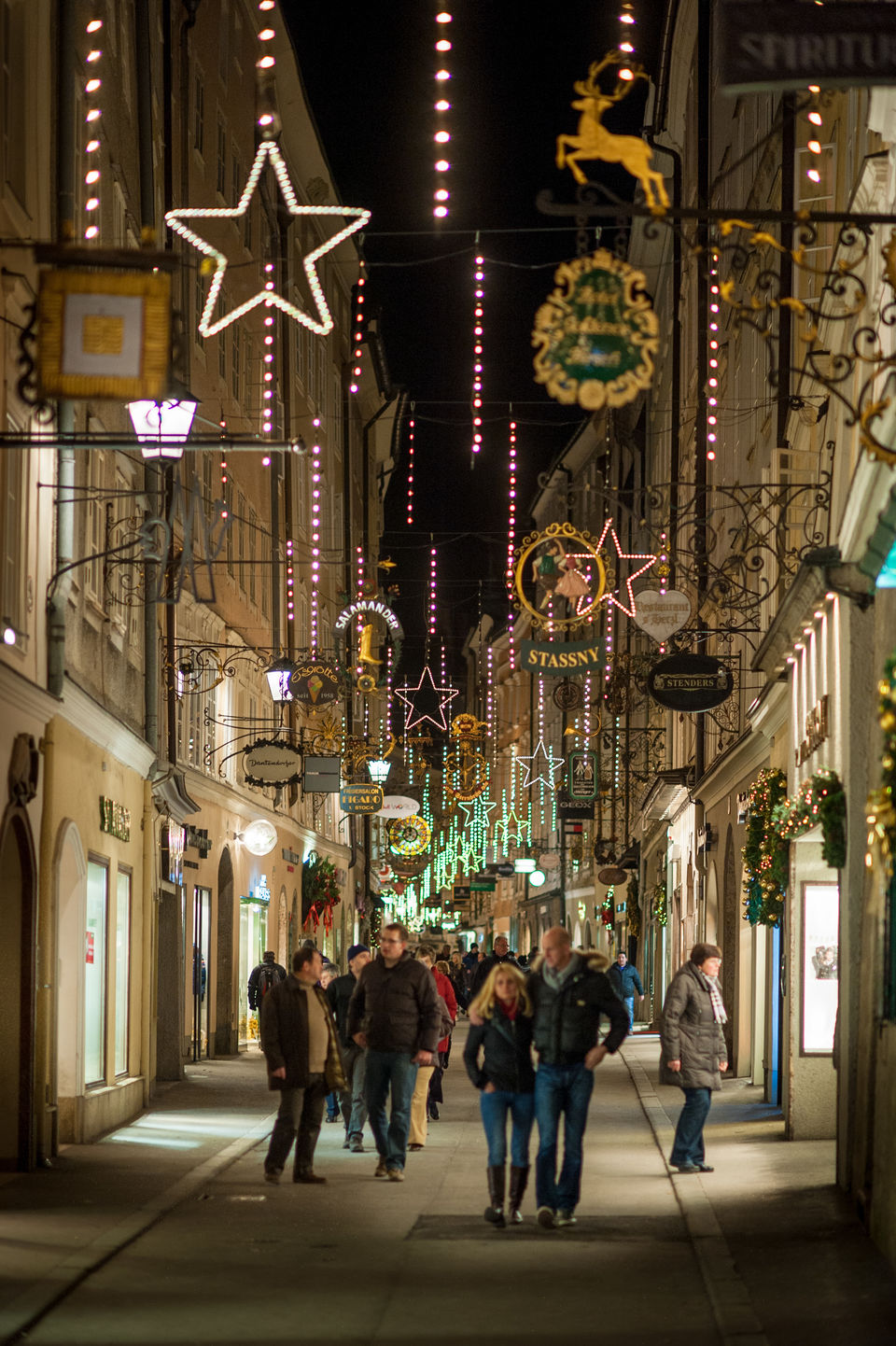 Credit: Tourismus Salzburg
Top things to do
Hohensalzburg Fortress: Towering castle that overlooks the town and offers beautiful views.
Mirabell Gardens and Palace: Rekindle your love for The Sound of Music as you enjoy this beautiful palace with glorious views.
Hellbrunn Palace: Recommended for its lavish size and the trick fountains.
Mozart's Birthplace House and Residence: The former is where Mozart was born in 1756 and has his instruments on exhibit, while the latter is the restored house where the composer lived and the residence offers insights into Mozart's family and life.
Salzburg's Old Town: Take a walk in the historic old town of Salzburg, which is a UNESCO World Heritage Cultural Site. A walk in the Old Town enables you to explore the city in a short and comfortable walk and offers the best Medieval and Baroque style buildings to admire. Lots of restaurants and shops can be found in the narrow lanes and alleys.
Kapuzinerberg: Say hello to peace and tranquillity as you climb this hill on the eastern side of the river, and be rewarded with picture-worthy panoramic views of the city.
The Sound of Music Tour: Strictly for the fans of the musical who want to re-live the classic!
Salzburg Cathedral: The main church of Salzburg, built in glorious Baroque style.
The Salzburg Festival (only held between July and August): For music lovers who appreciate operas, the Salzburg Festival is a world-renowned event offering exceptionally high quality of music and brings together best international artistes.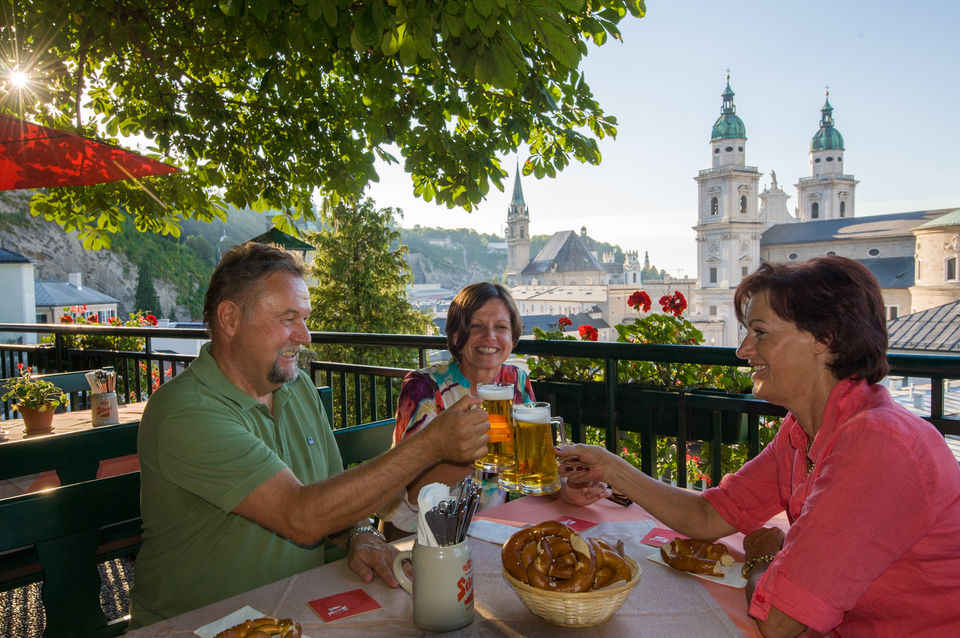 Credit: Tourismus Salzburg
Where to eat
You can't leave Salzburg without having a cup of coffee at the Cafe Tomaselli, the oldest cafe in Austria. Afro Cafe is also highly recommended where you can enjoy the famous African teas and a spunky retro decor. For those looking for a traditional Austrian meal with a twist, Die Weisse comes highly recommended. Try to eat at places that are not directly at the tourist spots, otherwise you'll compromise on food quality and end up paying more. It is always a good idea to read up local food guides.