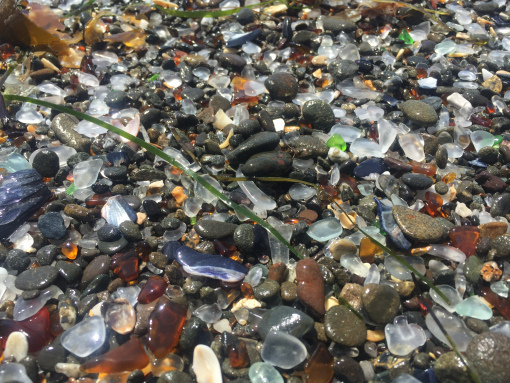 Note from California State Parks: "All park cultural features are protected by law and may not be removed or disturbed, including glass found at Glass Beach." 3 hrs and 22 mins is the drive from San Francisco city up north to the small town of Fortbragg.
Honestly, I myself had never thought about Fortbragg or heard about it before i planned this short getaway from San Francisco. What was my inspiration behind this trip? Well, Glass beach of course... ever since I read about it and saw pictures online I had to go see for myself. The close proximity from San Francisco made it so easy for me... and lucky for me I have a friend who was kind enough to drive me from San Francisco. Oh but that's not all, there's more to do in the area as well.
You have to buy tickets from the counter for the Skunk Train tour..it was not very crowded and I purchased 2 tickets, the lady asked for my name and I said Christina. So, we grab the tickets go to the back of the counter and boarded the train and step to the open area which is right behind the ticket counter. Train horn blows and we are ready to leave..... the ticket lady steps out from the counter.. waves at me and loudly says (in front of everyone) 'Bye Christina, I'm also Christina' .... that was so cute I'll never forget.
The glasses are really tiny so don't expect giant balls of glass.
The town of Fortbragg is really small... all the stores were shut by 5pm but we still walked around and shopped at the grocery store.
View from my motel room- Beachcomber Fortbragg
I had booked the Beachcomber Motel right by the beach, I looked for options online and booked directly (am not sure if i booked directly on the website).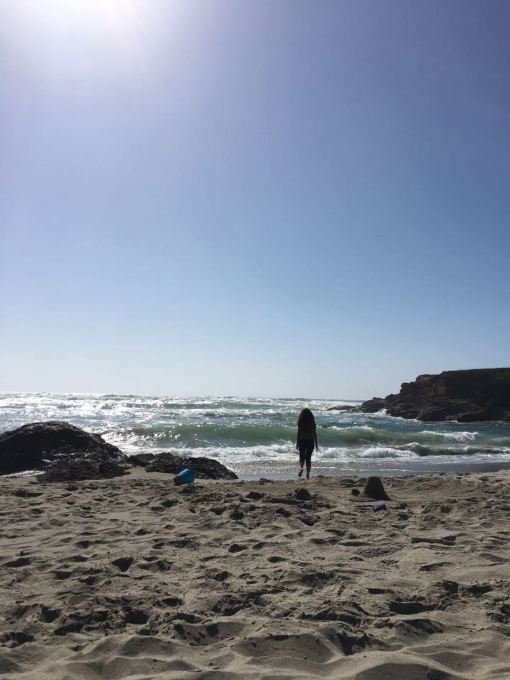 The water was minus a 100 degrees (okay, am exaggerating but it was like ice water... brrrr)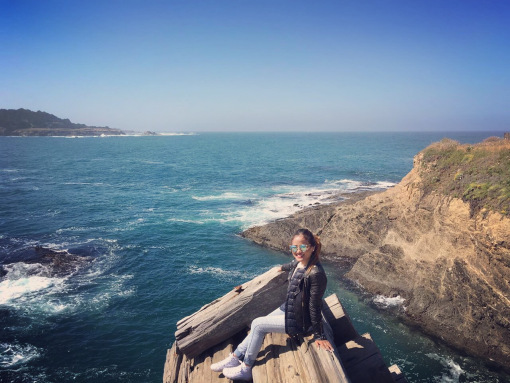 Mendocino is such a beautiful quiet town on the cliff.
After brunch we headed towards San Francisco, however, we stopped on the way at the premium Outlets in Sonoma for some retail therapy.. which is a must girl.
It was such a refreshing getaway, if i had the time i'd have preferred to go further north during that trip... but there's always a next time.
View the whole story with more pictures on my blog.