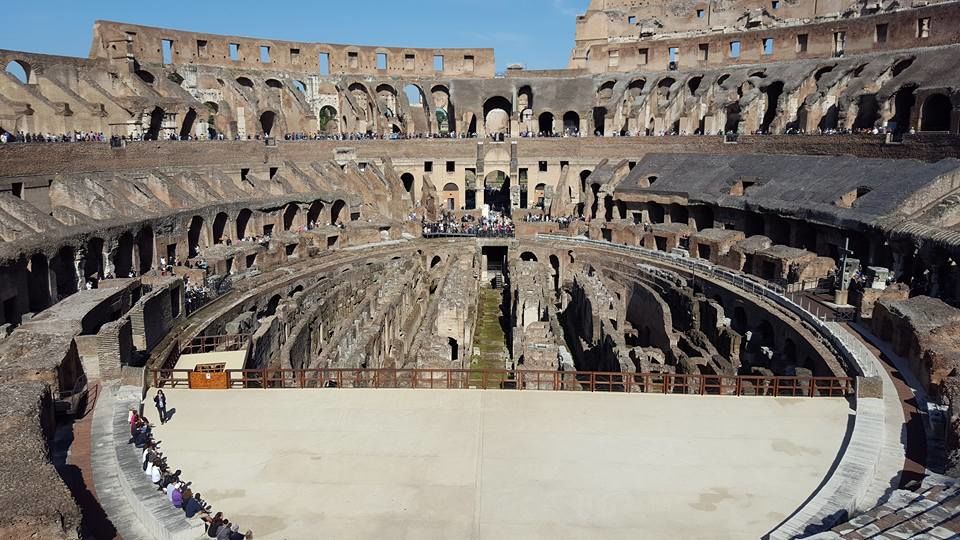 James Baldwin, a famous writer has rightly said, "I met a lot of people in Europe, I even encountered myself".
I always had this preconceived notion that travelling Europe was for the very rich, until I started planning for the trip.
Packages or Self Booking - A Dilemma
We explored lots of online available packages from Makemytrip, Yatra, Thomascook etc. Not only were the prices somewhat high, the packages did not cover all the places we wanted to visit. Also, they do not cover all the places you might want to explore in a particular city.
We then started doing our own research on the cities to visit, the places that can be explored, and thus started planing our own itinerary.
Finalizing Cities/Countries
GoogleMaps is very helpful in deciding the route and flow that you can take for your travel. Also, checking the flight tickets to and fro from India helped us in setting our budget expectations. We also explored intercity travel options - like flight/train/bus, taking minimum amount of time and money. Also, checking the average price of accommodation in various cities helped us eliminate the countries which seemed too costly (eg. We chose Paris and eliminated Switzerland, we excluded Milan...). Since we had just 2 weeks including our travel, we researched how many days we would need to stay in each city to visited.
We finalized on 7 cities (travelled in the direction left to right): Venice (2 nights) - Pisa - Rome (2 nights)- Barcelona (2 nights)- Paris (3 nights)- Brussels (1 night)- Amsterdam (2 nights)

We traveled through Mumbai to Venice and came back to Mumbai from Amsterdam. The roundtrip flight per person came to 40K (Emirates). The sooner you book, the cheaper the flights are.
To and fro flight tickets from Mumbai per person : INR 40K
Accommodation
There are multiple options available for stay - Hotels, Airbnb, Hostels. Hotels tend to be pricier and Hostels offer less privacy. We found Airbnb as the most convenient as well as cost effective option.
While booking the places we made sure that it was nearer to metro station. Generally places near to city center are quite costly. So we booked places which were 20-30 mins away from city center, and about 5 mins walk from metro station. Try to go through the reviews listed by travelers who stayed at the place earlier. Also make sure you do the booking well in advance, since good places get booked early. We tried to book places that had breakfast option too and avoided places with Security deposit.
Our experiences across all our booking accommodations were quite good. The hosts were quite friendly and helped us throughout our stay.
Total Accommodation cost for both of us : INR 48K
Intercity Travel
Buses are the cheapest option to travel in Europe. Prices for Trains and flights are quite comparable. Wherever time to travel by land was more than 7-8 hrs we booked flights.
For travelling across Italy we booked Thalys train tickets which are quite cheap and fast too.
We went by flight from Rome to Barcelona (Ryanair) and from Barcelona to Paris (Vueling).
Our Paris to Brussels travel was by bus and from Brussels to Amsterdam, we took a train.
We did all the bookings beforehand while planning our trip. Like flights, the train tickets get costlier as the travel date approaches. Also, intercity flights in Europe don't have baggage allowance. We bought the baggage while booking the tickets since the baggage charges at the airport are quiet high.
Total Intercity Travel Cost for both of us : INR 32K
Attractions Booking
It's always better to book the tickets for touristic attractions well in advance, else you might waste a lot of time waiting in hour long queues. Also, many sights have discounts for booking online.
Some of the websites we found helpful for booking online are Viator, Musement, 365tickets and tickitaly. These are authentic websites, and you can also book from the official websites of the main attractions.
Total Attractions Cost for both of us : INR 60K
Detailed Itinerary
We ended the day having dinner at a good pizza place. We tried famous Italian Tiramisu and Italian Pizza.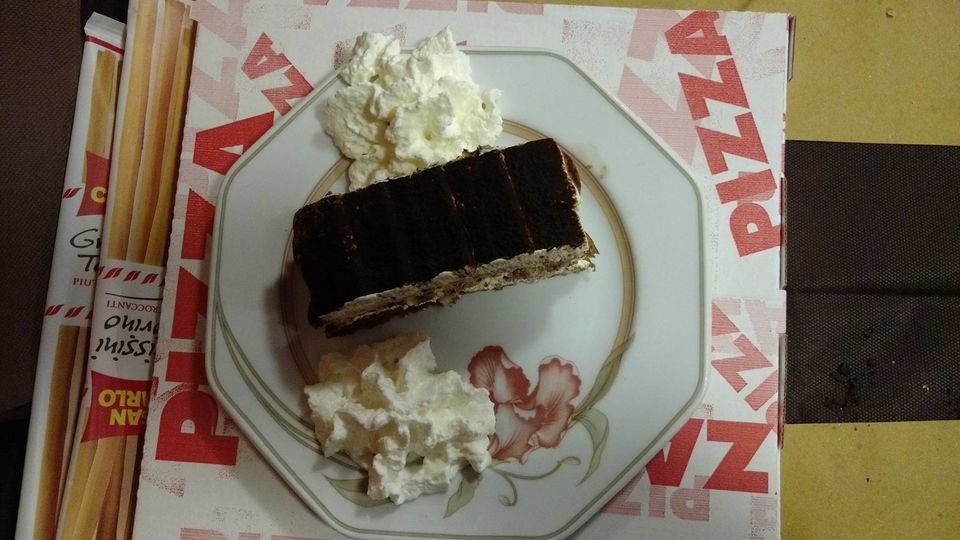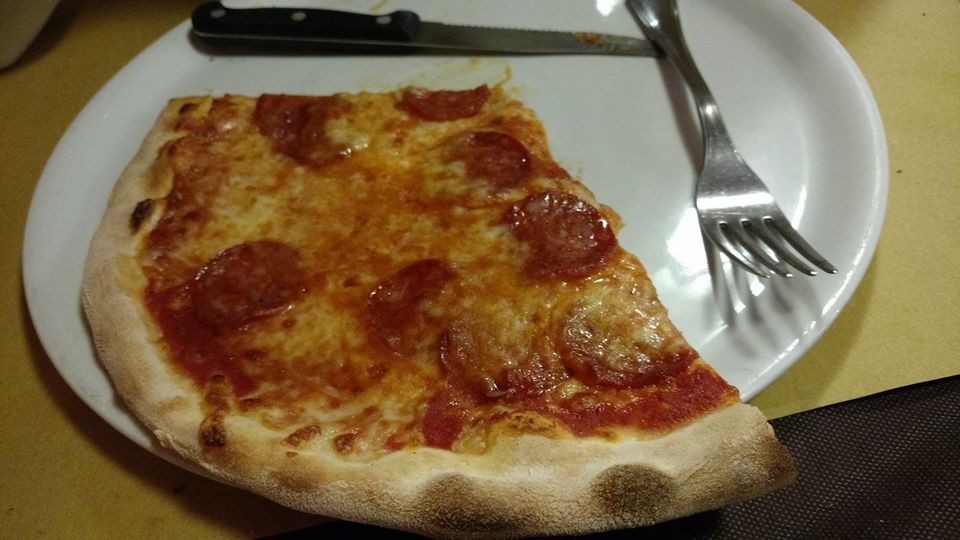 We started our day early the next day as we wanted to cover the whole city in one day. Our Airbnb host informed us as to how to get tickets to go to the main Venice city. There are various shops with 'T' written outside it called 'Tabacchi' where you can buy tickets for public transport. We took a tram and reached main Venice. The tram drops you just at the periphery of the city, and to reach inside you need to use a water-boat, the tickets of which are available at the ticket counter there. We just walked through the narrow bylanes of Venice. We then took a free walking tour near the Rialto Bridge where we covered the ancient Venice and the tour guide informed us about the history too. We covered various canals, bridges and docks. We also tried Italian Pasta and Risotto for lunch. The highlight of the day was the evening, where we had a ride of the Gondola with Serenade. After shopping for few miniature masks and Souvenirs we returned back.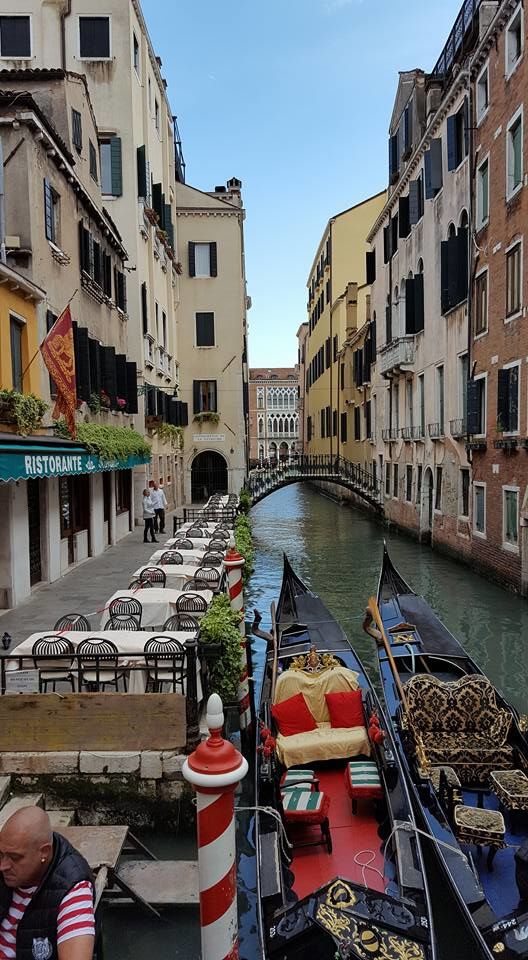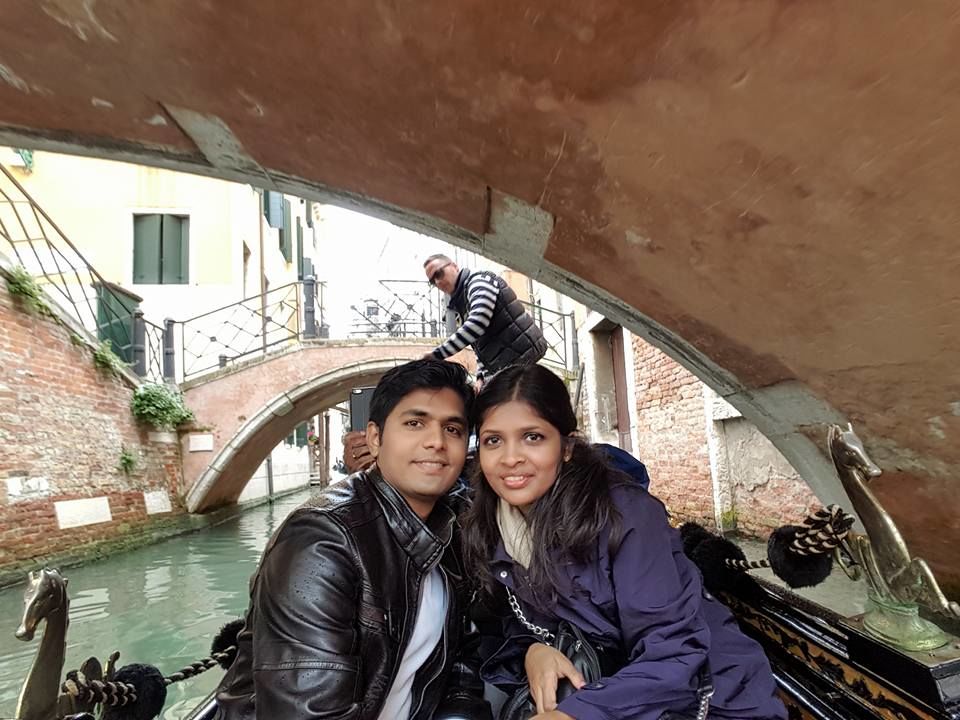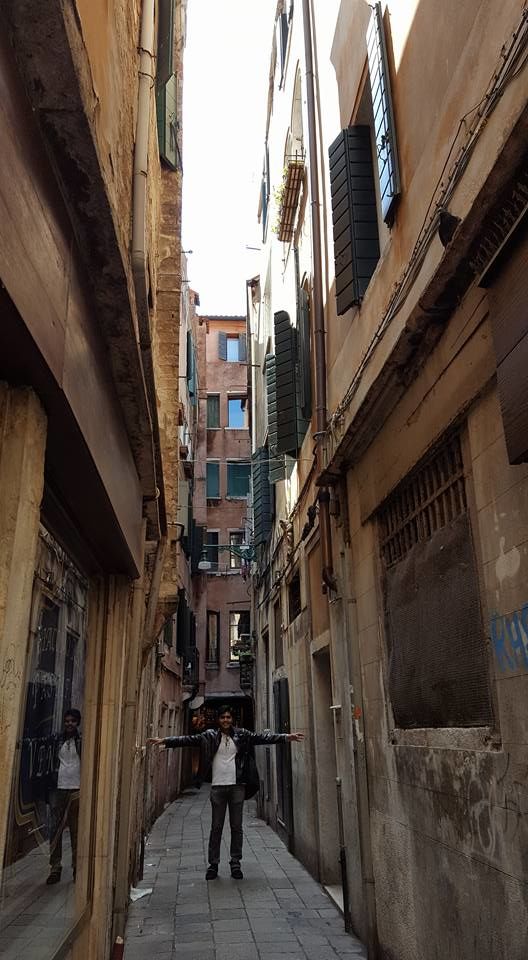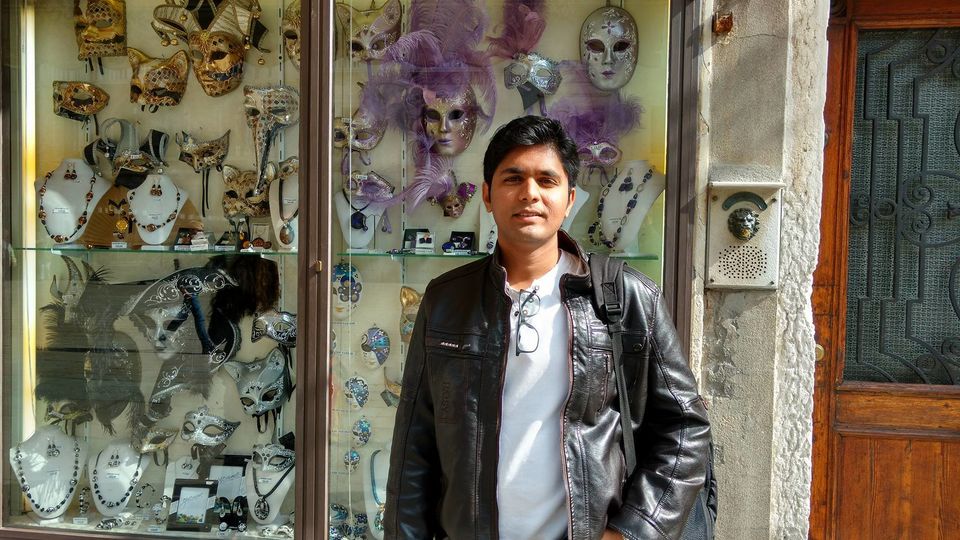 We took a early morning 7.30 am Thalys train to Pisa. There is no direct train from Venice to Pisa and you need to change the train. Our train from Venice was little bit late and we just reached 5 mins before the train for Pisa was about to leave, we managed to board the train after running and we almost lost our breath... We planned to stay for 4-5 hours at Pisa. Our train reached at around 11am. There is a baggage counter at the Pisa Centrale Station where we deposited our luggage bags. The Leaning tower of Pisa was just 2 kms away from the station, so we decided to walk to the monument from the station. We saw beautiful bridges, lots of colorful buildings and ate Gelato, pizzas and wine along the way. We had taken the 'Skip the line' pass for Leaning tower through online booking. After visiting the tower and the surroundings, we then headed back to station to catch our train to Rome. We reached Rome at around 7.30pm and then headed to our Airbnb accommodation, which was around 30 mins from the Railway station. The host welcomed us with home-cooked dinner prepared by fellow guests. It was a hectic day- we were in 3 cities in a single day!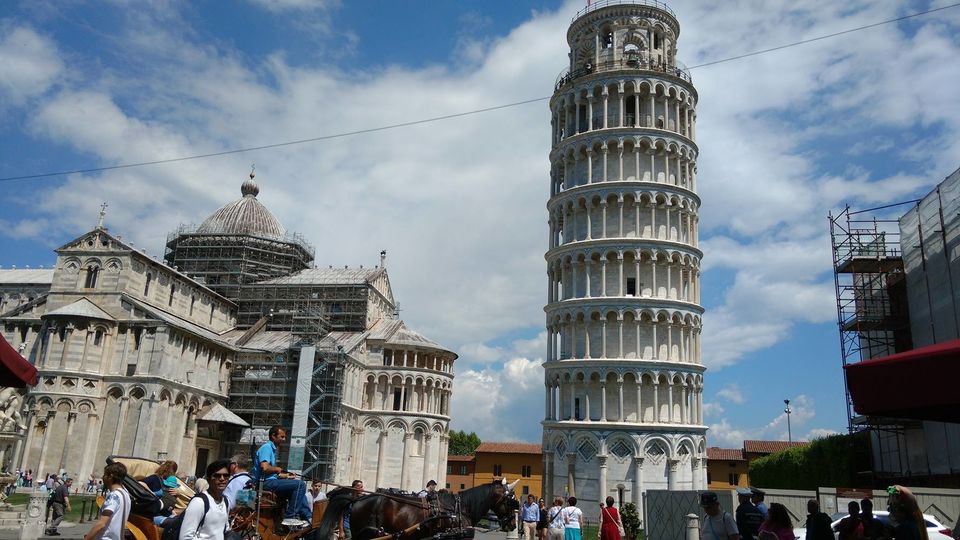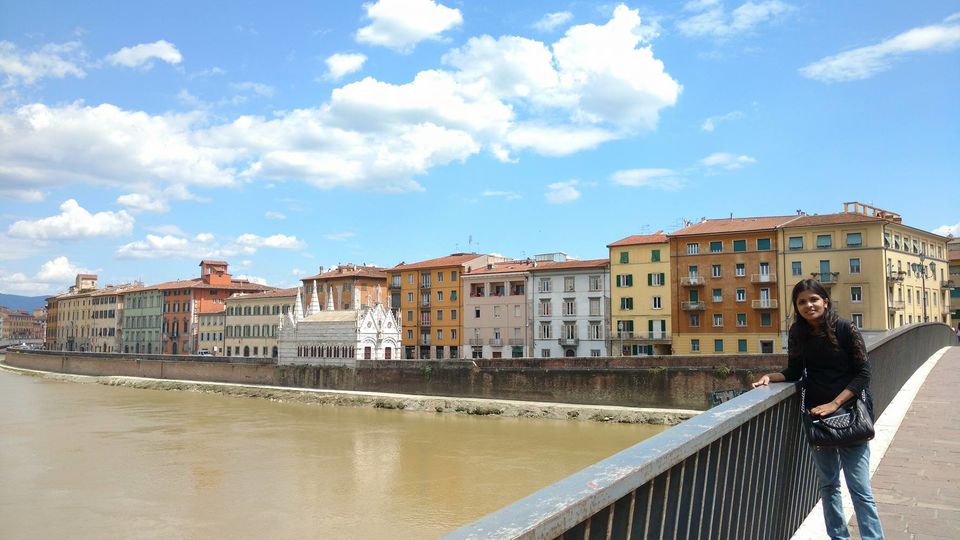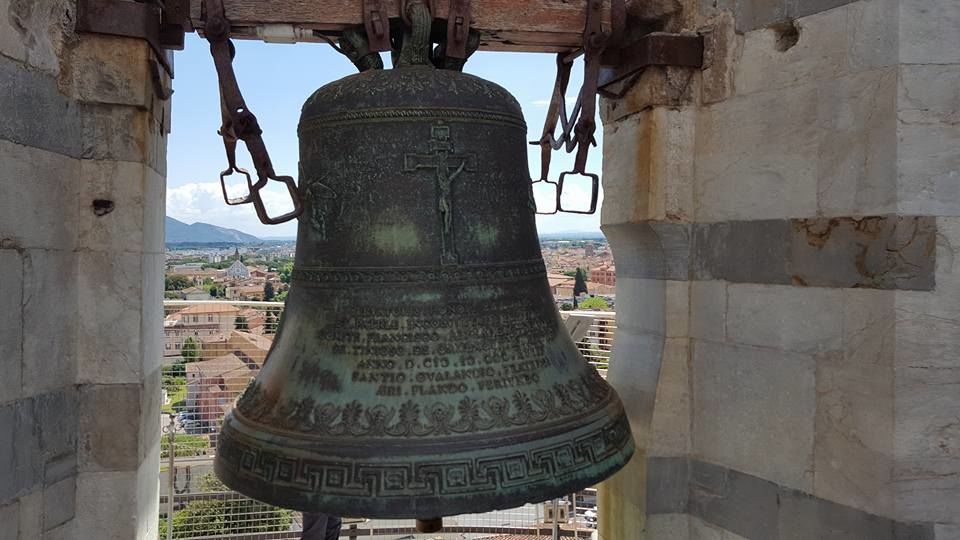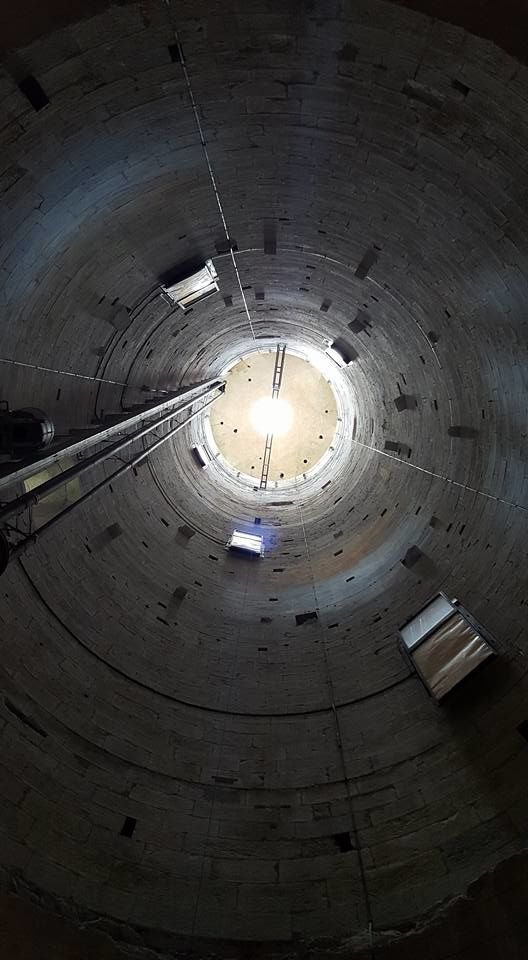 One of the best cities I have visited so far. It has been rightly said "Rome wasn't built in a day". Though we had planned out just one day for Rome, it was not enough to witness the charm of the city. We started early morning to explore Rome. We took the 1 day metro pass and reached Colosseo Station to watch the magnificent Colosseum. There was a long queue to get the tickets for Colosseum, but thankfully we avoided that since we had purchased tickets Online. The ticket also covered the visit to the Palentine Hill and the Roman Forum. We then headed to the Vatican Museum and Sistine Chapel. We finally went to the Spanish Steps where we took a free walking tour. The tour guide took us from Spanish steps to old churches, mall, Pantheon, and finally Trevi Fountain. There are lot of shops near Trevi fountain where you can souvenirs at reasonable price. There are lot of good restaurants in the vicinity too. We then headed home as we had to catch an early morning flight next day to Barcelona.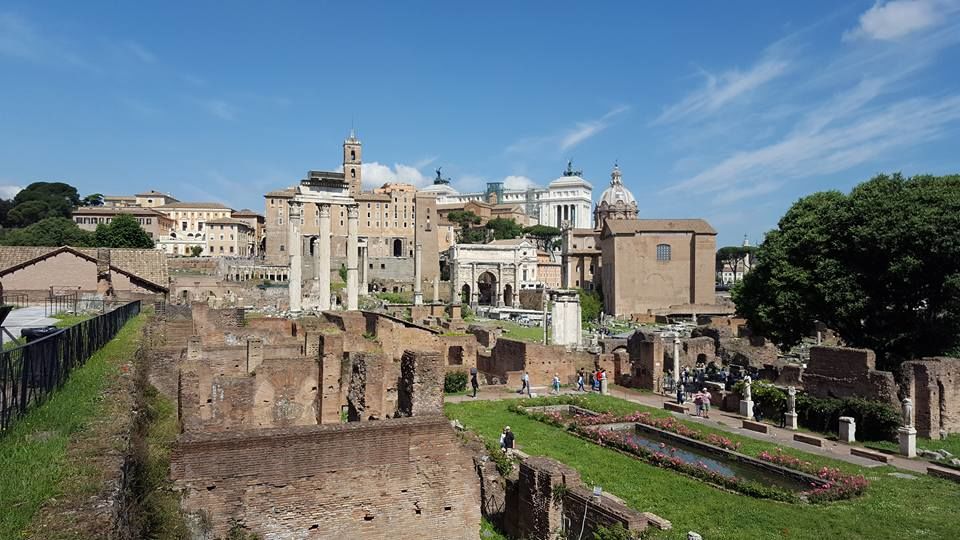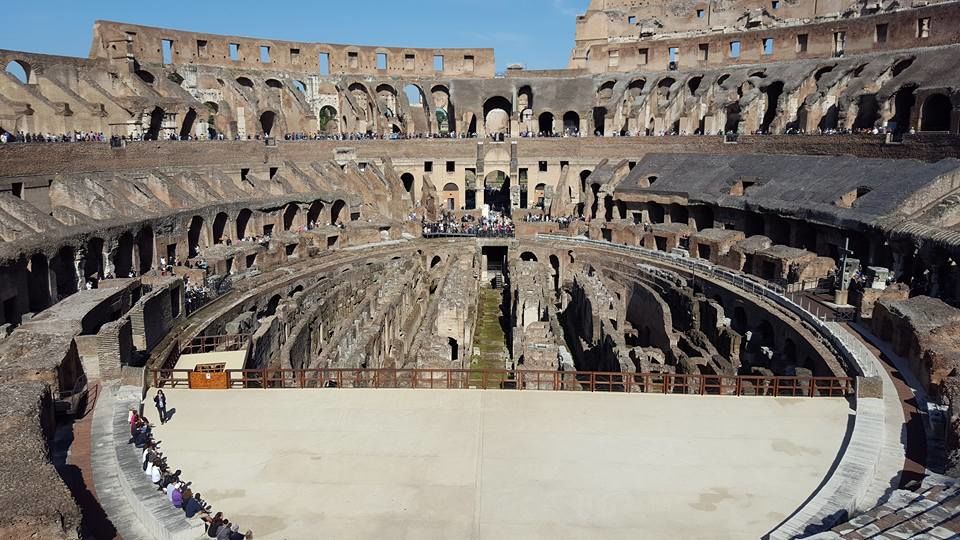 We took an early morning flight from Rome to Barcelona and reached by 10.30 am. Now there is a catch with these Ryan air folks. It seems it is somewhere mentioned in their website (probably in fine prints) that you have to check in online and if you check at airport there is a separate fee. The lady at the counter was quite rude to us when telling this. She mentioned that passengers like us don't pay attention to the tickets. We had to unfortunately shell out 100 Euros from our pockets. We took the bus A1 to Pl. Espanaya and then a train to our AirBnb place. We took 2 day pass for train/bus transport. After getting refreshed, we took a Spanish lunch and headed to CampNou.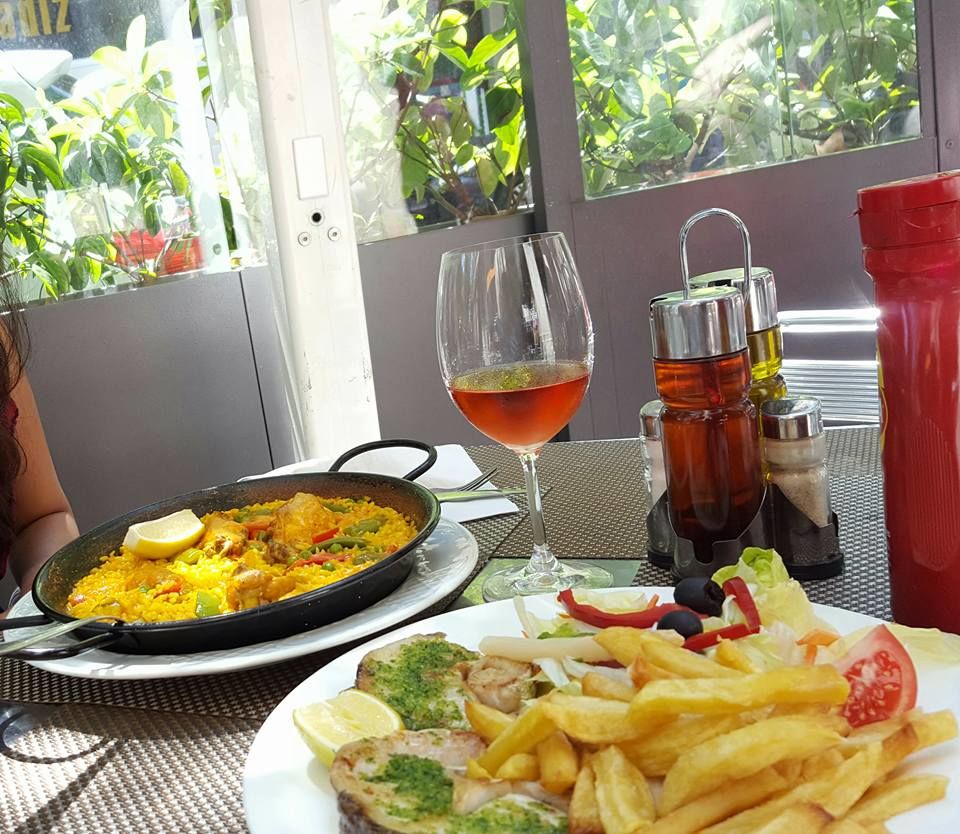 CampNou was quite grand. We had booked the Stadium tour and Museum ticket online, and spent quite a time there. The visit to the stadium and Museum took 3-4 hours. We ended the day with a visit to Font Magica and Les Rambles. There were good souvenirs with reasonable prices near Font Magica area.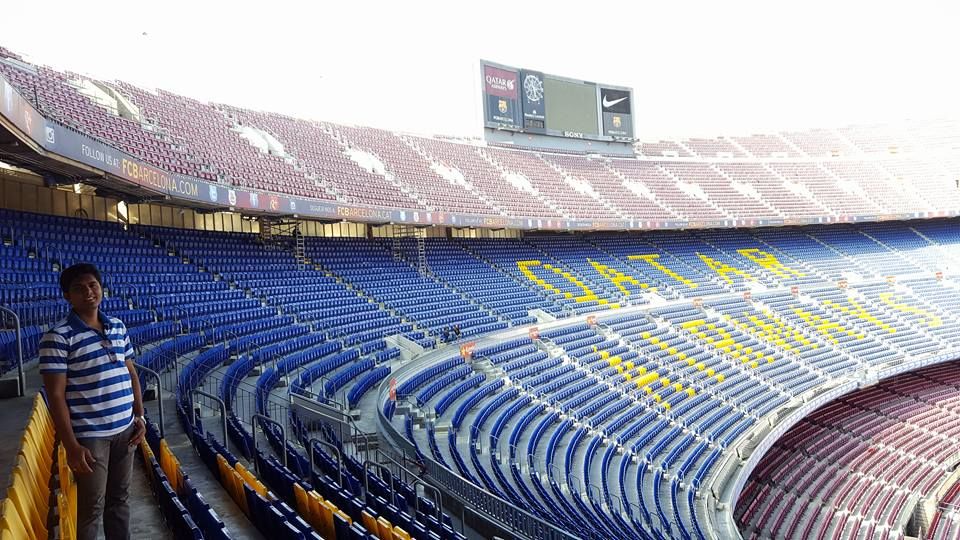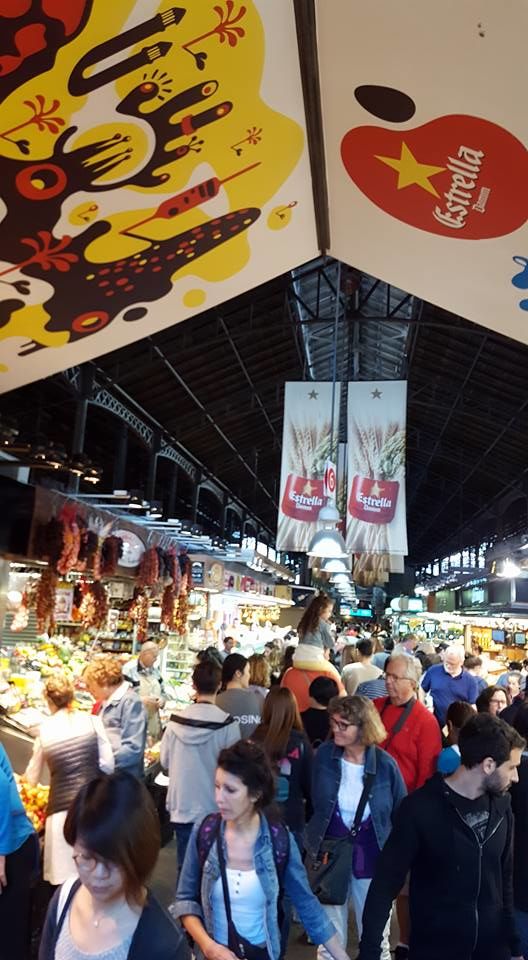 We flew to Venice and reached airport at around 4.30 pm. After exploring the various transport options to go to the Airbnb place we rented, we took a bus from the Airport. There was a ticket counter at the airport where they provided assistance too. The bus ride was pretty smooth and it dropped us near our accommodation house.
We started early next day and headed to Park Guell. Since Park Guell is located away from the city, we started early. Though getting there can be a little bit tricky as it is located near hills, there are buses (24 and 92) to the entrance gates. The Park Guell has very strict entry times for the monumental zone. The monumental zone is magnicificnet with creations of Gaudi's artworks. It is advisable to book tickets online for Park Guell and La Sagrada Familia as the queues for tickets are quite huge. We then headed to La Sagrada Familia followed by Casa Batlo, the vintage Gothic quarter and La Ramblas - the lively shopping and eatery place in the city. We ended our trip with a visit to the beach at the Mediterranean Sea and dinner at the beach facing restaurants. We headed back to our BnB taking a good night's sleep to get ready for our flight early morning for Paris.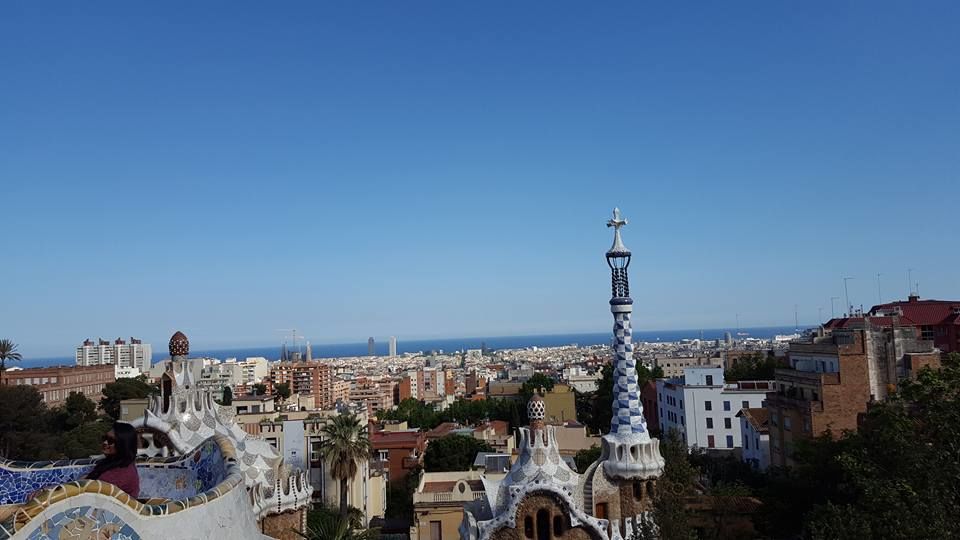 We took a bus near our BnB to the airport via Catlunya. It is astonishing that the Barca city was not asleep even at 5 am in the morning. We had booked our flight to Paris through Vueling. Contrary to our experience at Ryan Air, Vueling had amazing customer service and pleasant staff. We reached Paris Orly airport at 9 am, then headed to Gare Du Nord by taking the Orly train. The tickets to city cost 18 euros. We deposited our luggage at Gare Du Nord station lockers, and headed to Louvre Museum and Eiffel tower. We covered Pont Des Arts, Notre Dame, Champs De Elysees and Siene river cruise for the day.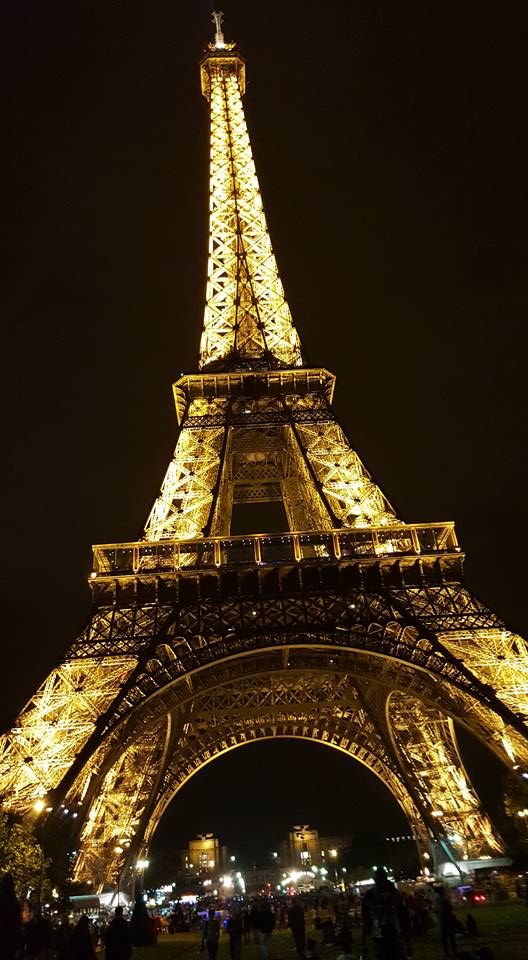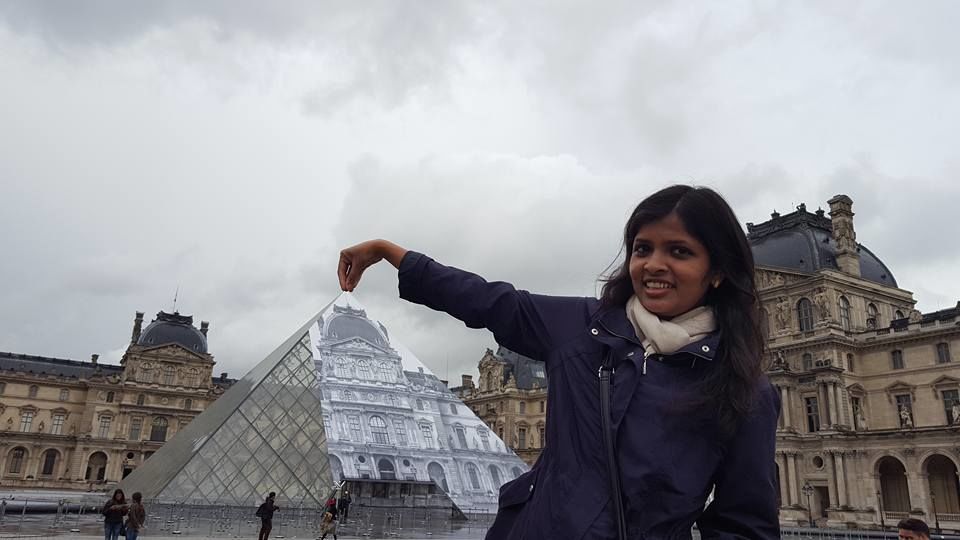 The second day pretty much went around exploring Disneyland. We had booked our tickets online from 365tickets.com website. There is a separate train station for Disneyland and you can directly catch a train from your nearest station.
We had reserved the last day for shopping and eating around the city. We covered Luxemborg garders in the morning, followed by Centre Pompidou, Paris city centre and a visit to the Catacombs. Its better to book tickets to Catacomb in advance else you might get stuck in hour long lines.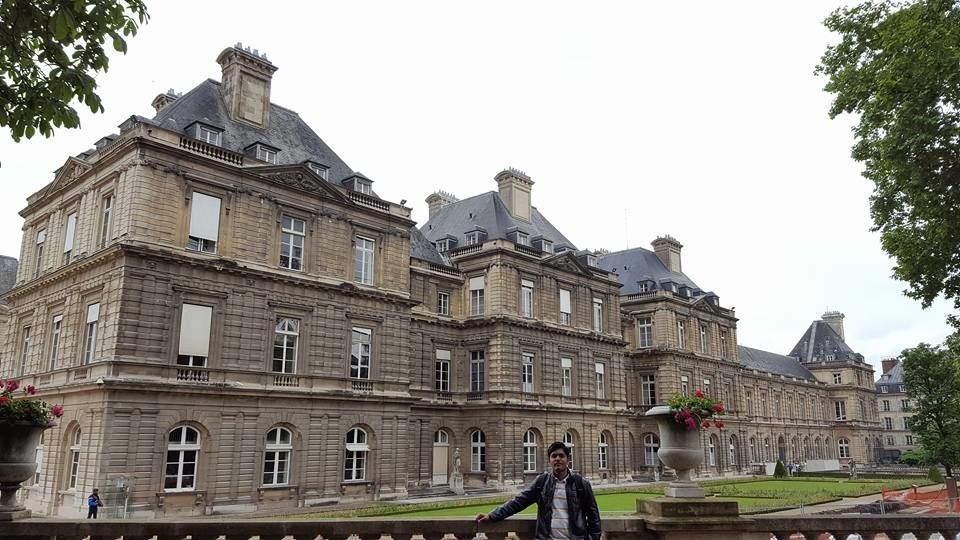 We took an early morning bus (7am) from Paris to Brussels. We reached Brussels at around 10 am and proceeded to our AirBnB accommodation. We spent just one day at Brussels. We first visited Grand Palais and then walked around till Mannekin Pis statue. There is a Tin Tin Mural at a walking distance. There are awesome Belgian waffles and chocolate shops in the city center. We then took a tram till Atomium and then went to Palais de justice. The Royal gallery hosts great restaurants with reasonable rates.We ended the day with the dinner at the Royal gallery.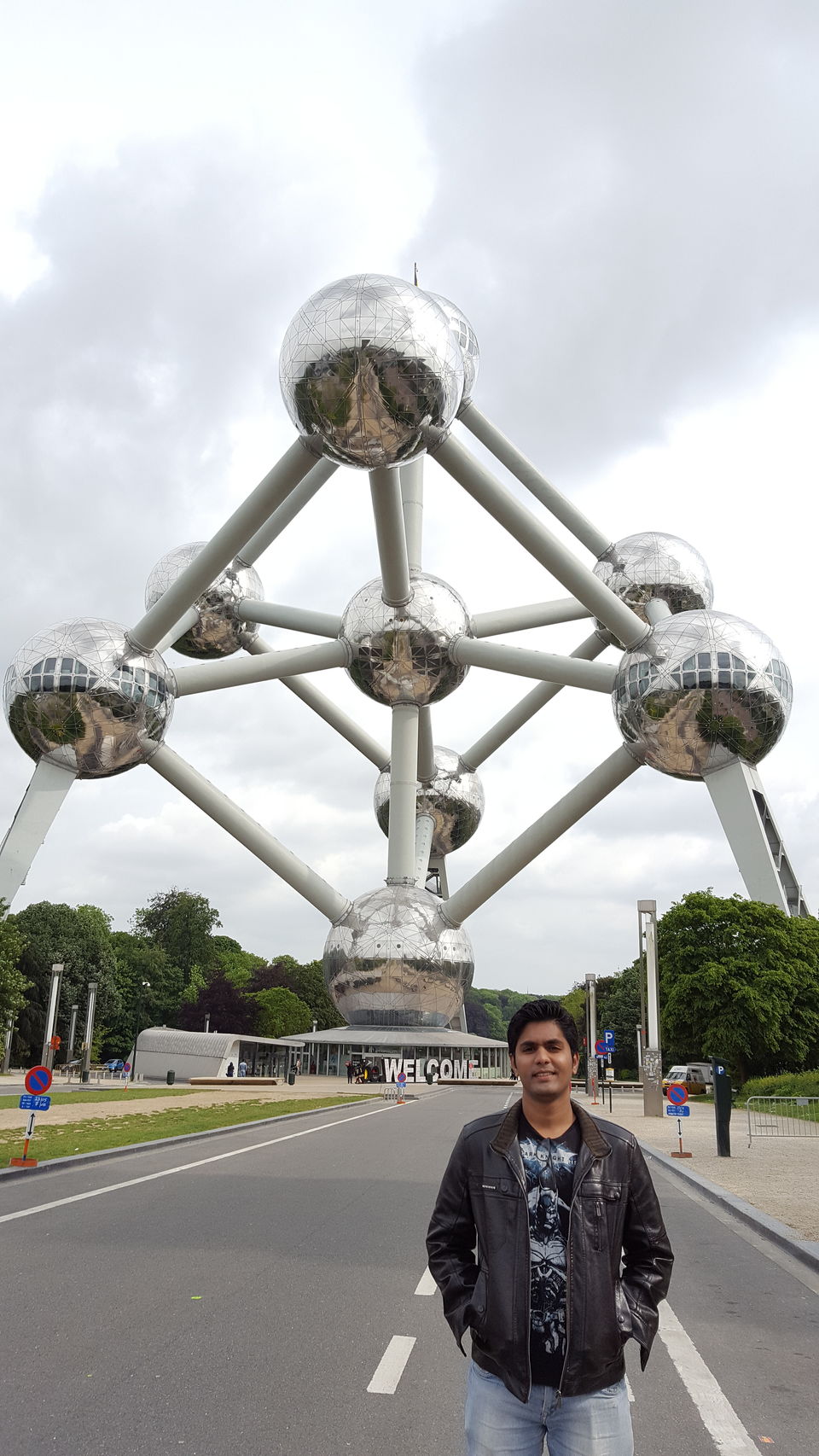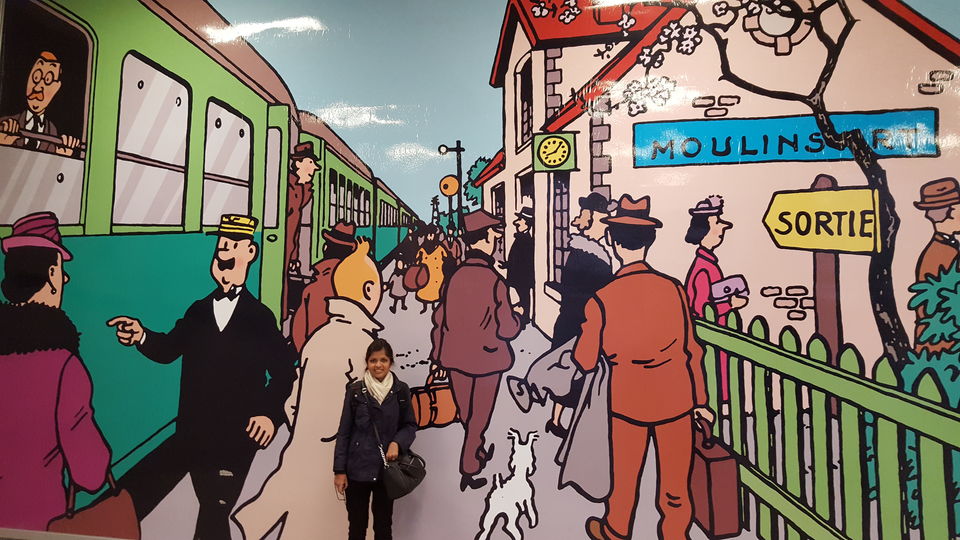 We took and early morning train from Brussels to Amsterdam. We headed directly to our AirBnB place, and after freshening up we went to the city center. The city center is well connected by train and trams, so we took a day pass for public transport to move around in the city. We went to Van Gogh Museum, Anne Frank house, IamAmsterdam sign and Jordaan. We had booked a Red Light District tour online for the evening. The tour guide was quite knowledgeable and explained to us the history of the place. It was a great tour, and fascinating enough to know how we do not look beneath the surface of the things. The city center is lively and full of great eateries and shops.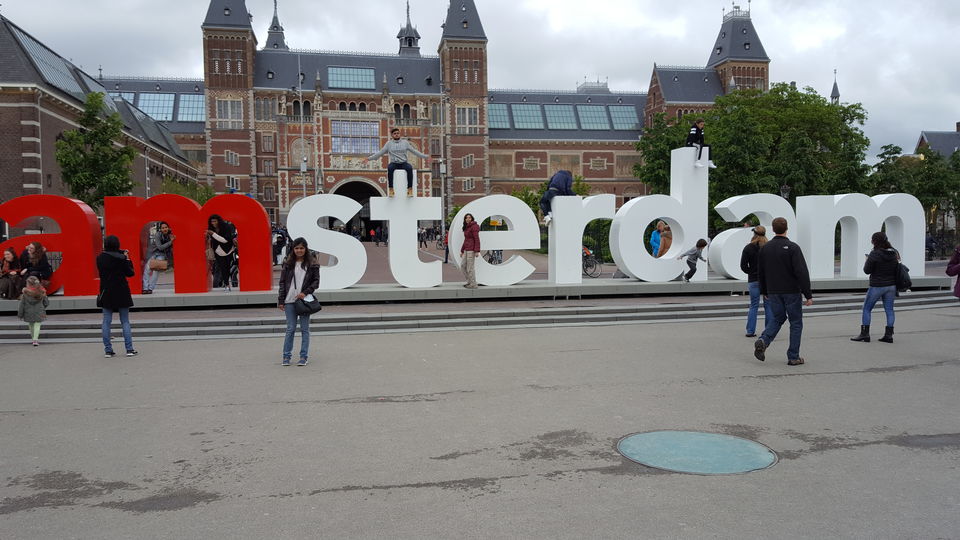 The next morning we did a tour of the Amsterdam canal by the cruise followed by the Heineken Experience. The rest of the day went much about walking around the city and shopping for some souvenirs. We had dinner at Het Karbeel - one the best restaurents known for serving Cheese Fondue.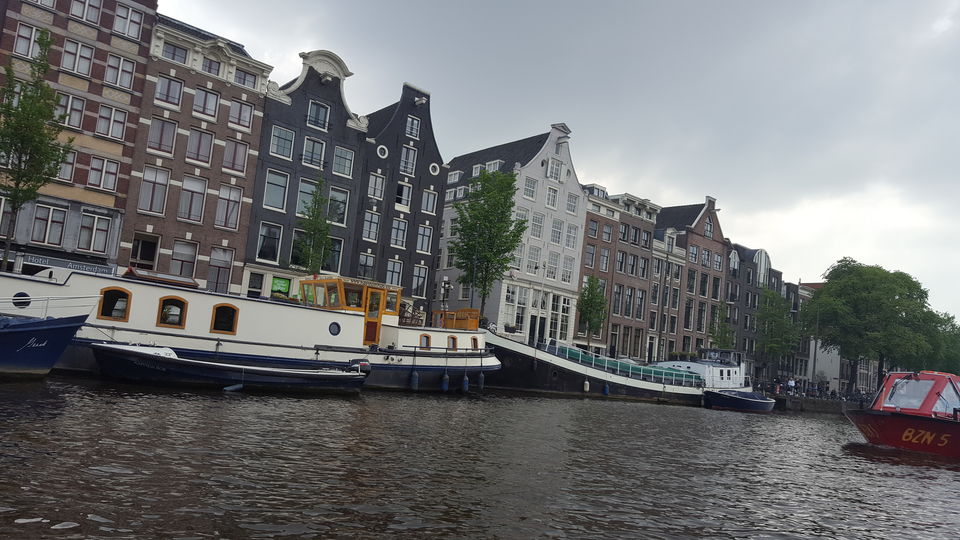 Words of caution while travelling Paris - There are lots of scamsters in Paris. Make sure you buy train tickets from the ticket windows or ticket machines. There are lots of people roaming around in train stations acting as ticketing agents and acting as trying to help you to buy tickets. They are unfortunately tricksters, trying to dupe tourists by giving fake tickets - We were duped for around 25 euros.
At the end of the 3 days, I can say that Paris is as beautiful as I expected. Its exactly like you see in movies, read in books and see in pictures. There is a certain charm in the city which makes you want to visit the city again and again and again.
To Conclude...
We took a lot of great memories from our tour. Europe trip can be light on the pocket if planned properly, else you might end up spending a lot of money on unnecessary expenses.
Summing it up, it was truly an experience worth remembering! We do intend to cover other parts of the Europe soon. :)
Important links
Below are few of the links we found quite useful:
http://travel.nationalgeographic.com/travel/city-guides/venice-travel-basics/