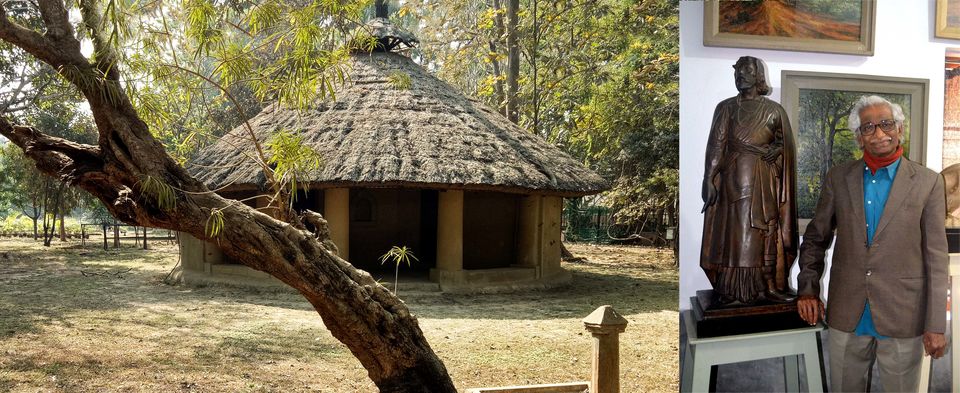 Top Place to Visit in Santiniketan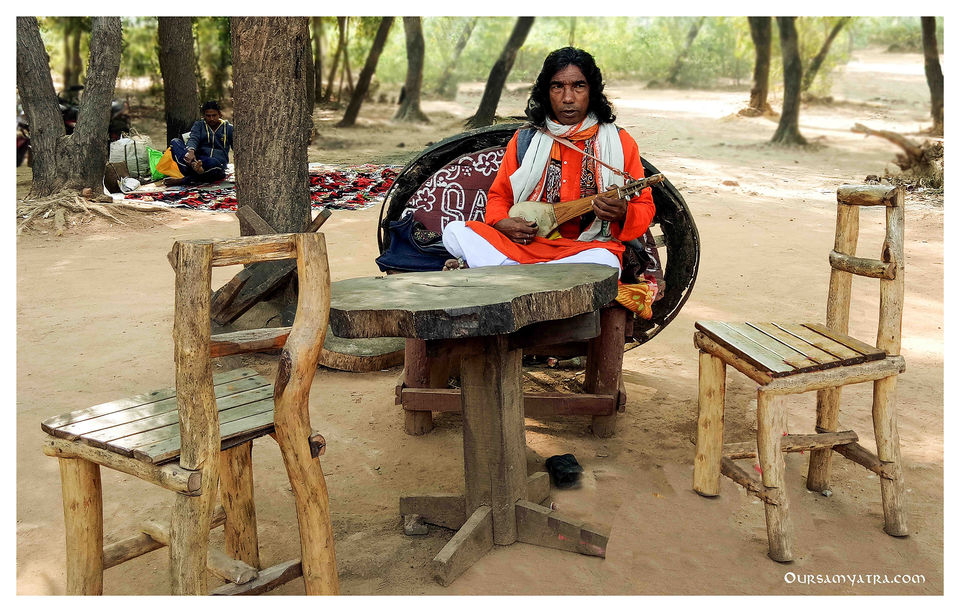 Santiniketan- Land of Rabindra Nath Tagore, is one of the most popular artistic rural places inside West Bengal, having a deep connection with Rabindra Nath Tagore. Here, each grit holds the memories of Kabiguru Rabindra Nath Tagore.
It is very unfortunate that we took long 3 years after planning to accomplish Santiniketan tour.
In this context one of the famous poem that comes to my mind-
"Bohu din dhore, bohu krosh dure,
bohu baye kori, bohu desh ghure,
Dekhite giyachhi parbotmala, dekhite giyachhi sindhu,
Dekha hoy nai chokkhu meliya,
Ghar hote shudhu dui pa feliya,
Ekti dhaner shisher upore ekti shishir bindu"
I traveled miles, for many a year,
I spent a lot in lands afar,
I've gone to see the mountains,
The oceans I've been to view.
But I haven't seen with these eyes
Just two steps from my home lies
On a corn of paddy grain,
A glistening drop of dew.
—- Rabindra Nath Tagore
So coming back to our travel experience. It is around 3 hours journey by train from Kolkata. We booked our tickets for Viswavarati Fast Passenger and we started our journey at 4 30 pm in afternoon from Howrah Station. We arrived at Santiniketan at around 8 pm. From there we took toto (auto) and reached the hotel at around 9 pm. We actually started our exploration from the next day.
He holds Diploma in Fine Arts and Crafts from Kala Bhavana, Santiniketan, Visva Bharati in 1960 and Diploma in Fine Arts from the Govt College of Art and Craft, Calcutta in 1963. He was attached with Patha-Bhavan and Kala-Bhavan as Adhyapaka (Professor). We feel so much lucky that we were able to come in contact with one of the great personals in the world of art and craft. Inside the gallery, we saw a huge collection of paintings of old Santineketan along with wooden sculptures. In the background, Rabindra Sangeet (music) was playing and the ambiance was so soothing. Furthermore, he explained every picture one by one and we literally visualized Santiniketan through his canvas.
Prof. Selim Munshi is very down to earth person and used to be an official painter of Visva Bharati. So before any changes happened to Visva Bharati, he made a whole canvas. Now his artistic works showcase the beauty of Visva Bharati of the 1900s.
We must say it was a worth visiting.
2ND DESTINATION: PATHA BHAVAN
If you really want to experience the magic then you have to go Santineketan Patha Bhavan, where you can see the small children studying under the trees. We also had a wish to see that, so we reached the place and witnessed the beauty of studying within the lap of nature. It was first started by Rabindranath Tagore and till today the legacy continues.
3RD DESTINATION: UPASANA GRIHA (PRAYER HALL) :
Not to mention that on every Wednesday all the students of Visva Bharati, wearing White Panjabi-Pant and Saree gather within the hall. Every student holds candles to pray for some time. They don't prayer a single god, instead, they believe in the supreme power. Moreover, the hall is lined with candles every evening, accentuating its beauty. We also cherished the beauty of this place.
4TH DESTINATION: CHATIMTALA
Up to recent past, all the convocations and meetups were done here. A beautiful platform set under the Chatim Tree. Nowadays the original Chatim Tree is not there but similar Chatim tree has been planted in its place.
The main museum has 2 floors. Before entry, we had to take off our shoes according to their rules. So after leaving our shoes outside, we took an entry and first headed to the 2 nd floor.
The first thing which took our attraction was Swaraswati Veena and Rudra Veena, displayed in a showcase.
Then we finally enter the world of Rabindra Nath Tagore. The poems were playing in the voice of Tagore at a low tune which made a very soothing ambiance. The family chronology and different stories on Tagore were displayed on the flex. Moreover, different belongings like painting equipment, daily useable things, and gifts from different countries were displayed.
We also witnessed the replica of Nobel Prize and certification along with the gown and hat which was given by Oxford University as an honor.
This unit of Rabindra-Bhavana has 1580 original paintings of Rabindranath as well as 554 paintings by others. Not only the paintings but also we saw the photograph collection (11380), the curio collection (3855) and 52 statues.
Moreover we saw 5 houses of Tagore - Udayan, Konark, Shamoli, Punoscha and Udichi.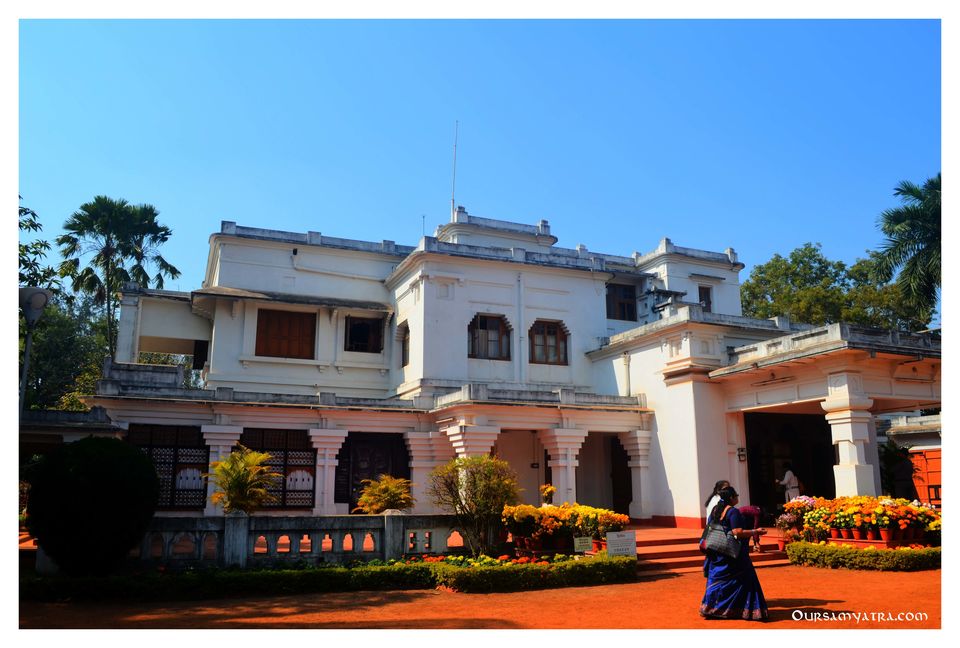 Udayan: Different paintings and sculptures are displayed.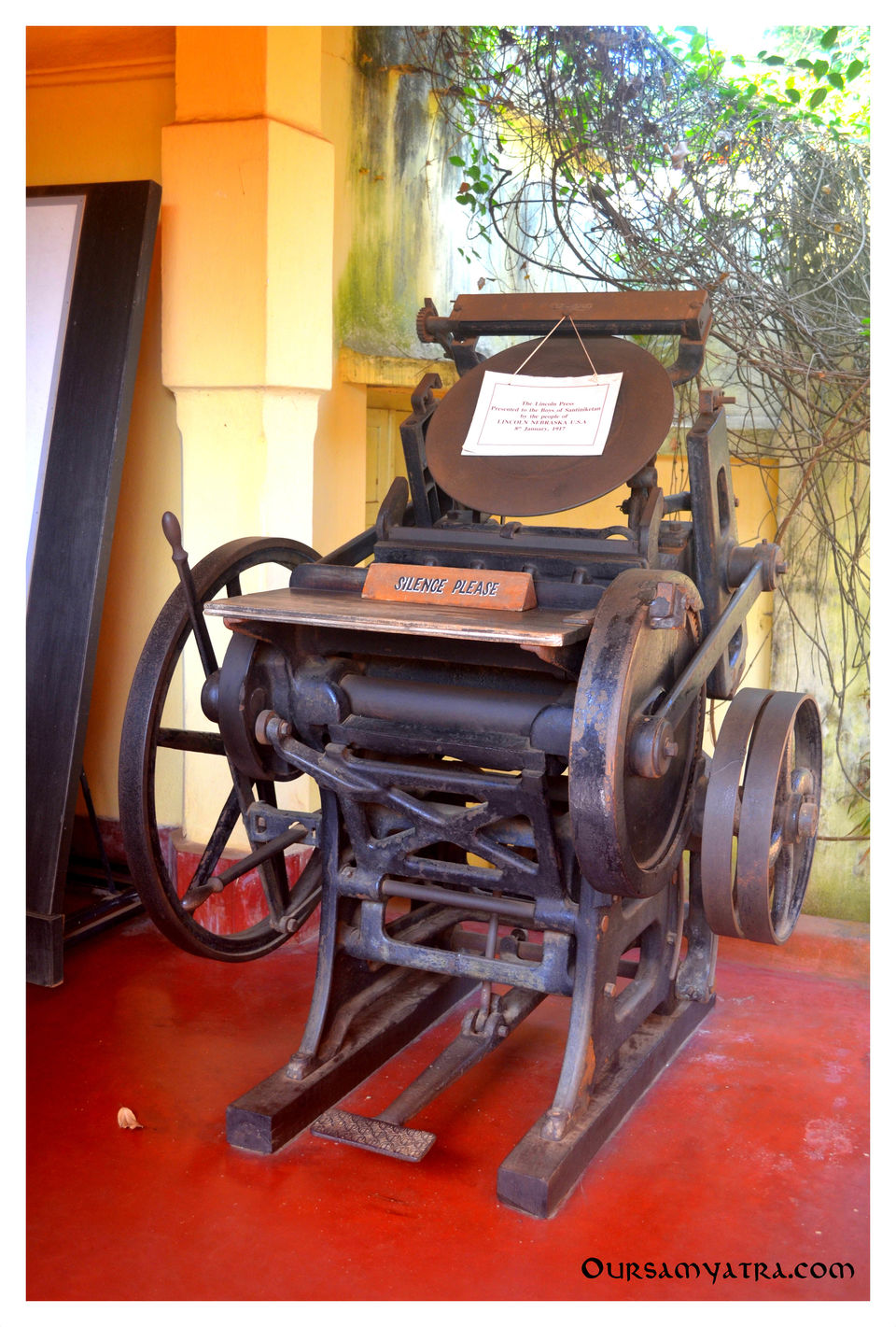 Konark: The main attraction is the Lincoln press machine presented to the boys of Santiniketan by the people of LINCOLN NEBRASKA USA on 8 th January 1917.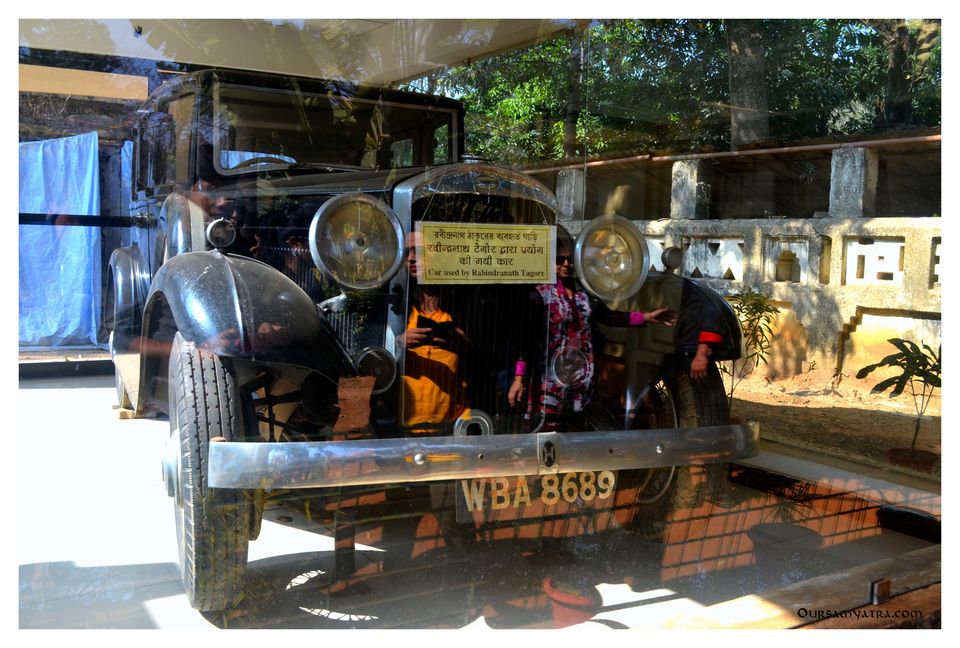 Punoscha: Humber-1933s, the only loving car of Tagore is open for public display.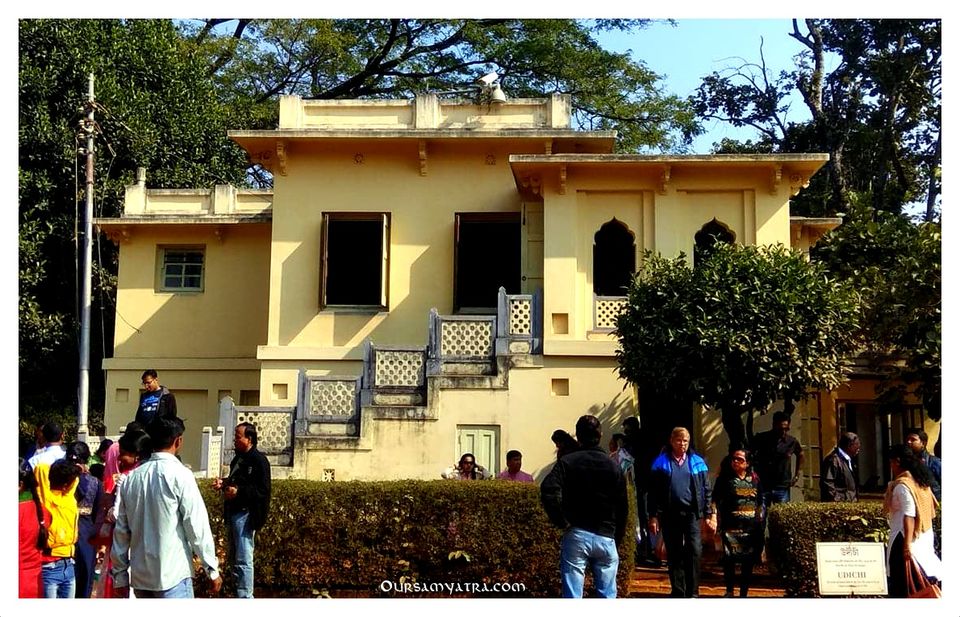 Udichi: It has 2 floors. Ground floor, used as drawing room and 1 st floor as the bedroom. We explored all the rooms except as it was under maintenance and we felt very fortunate to get in touch with all these.
With this, we ended our journey for that day. Stay with us for next day.
Frequent Searches Leading To This Page:-
rabindranath tagore's shantiniketan, shantiniketan of rabindranath tagore, where to stay in santiniketan west bengal, shantiniketan in west bengal, santiniketan west bengal tourism
1ST DESTINATION: NIHARIKA ART GALLERY: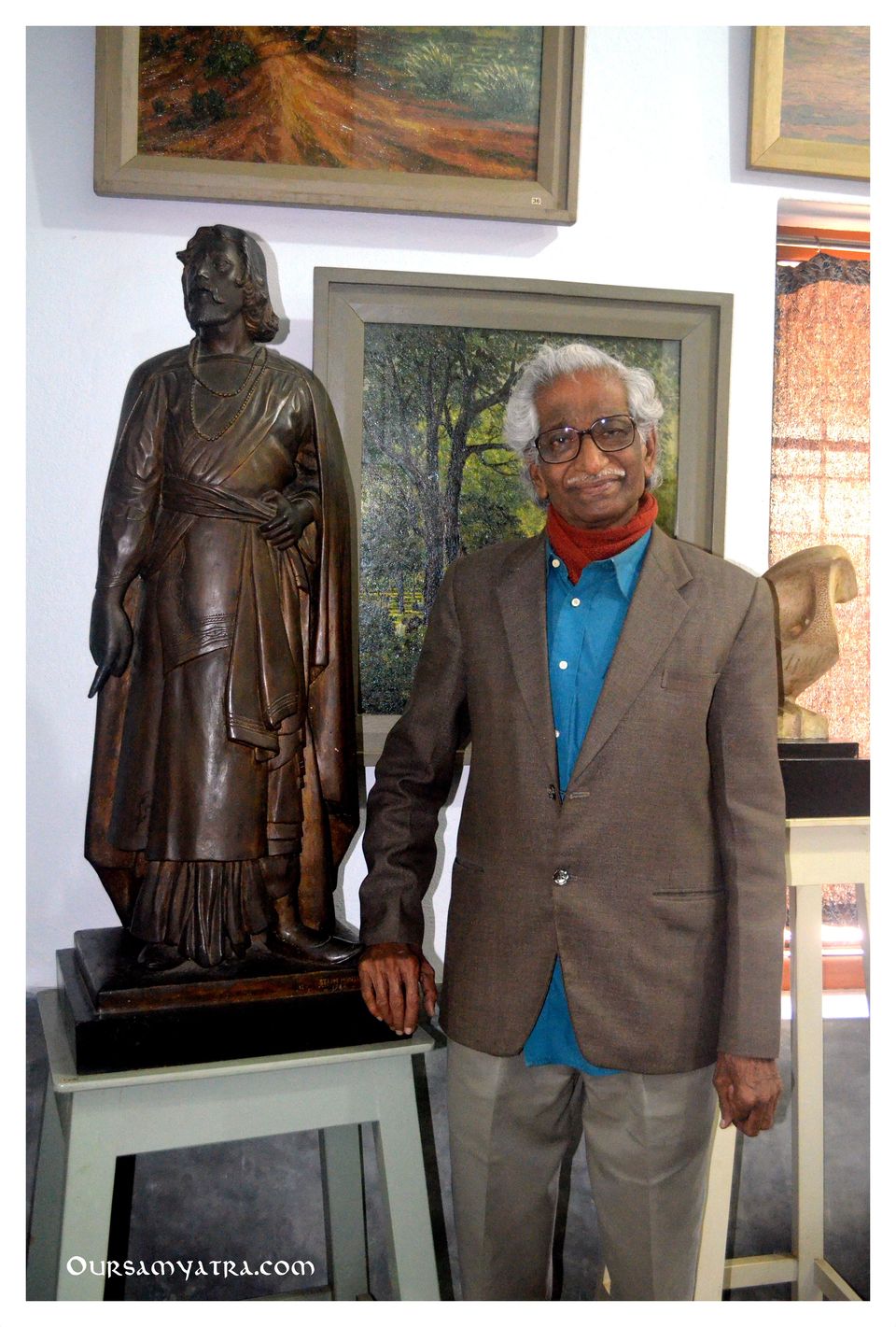 In our childhood, we all had a desire to study in an open ground directly under the sky, within nature where there is no boundary. Additionally, the sitting arrangement will be under a huge tree. But unfortunately, that didn't happen for us, as our school, conducted within a four-walled closed room.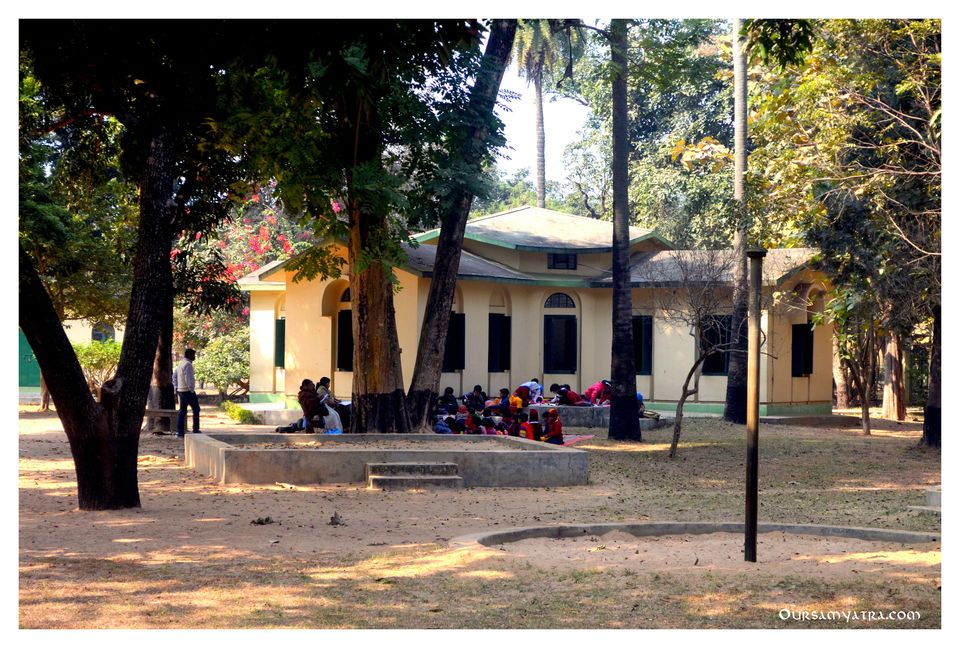 One of the most beautiful Prayer Hall in Santiniketan, built by the father of Gurudev Rabindranath Tagore, Shri Debendranath Tagore in 1863.
Also known as Kanch Ghor as the hall, ornamented beautifully by different Belgium Glass of different colors along with marble steps on four side of the hall.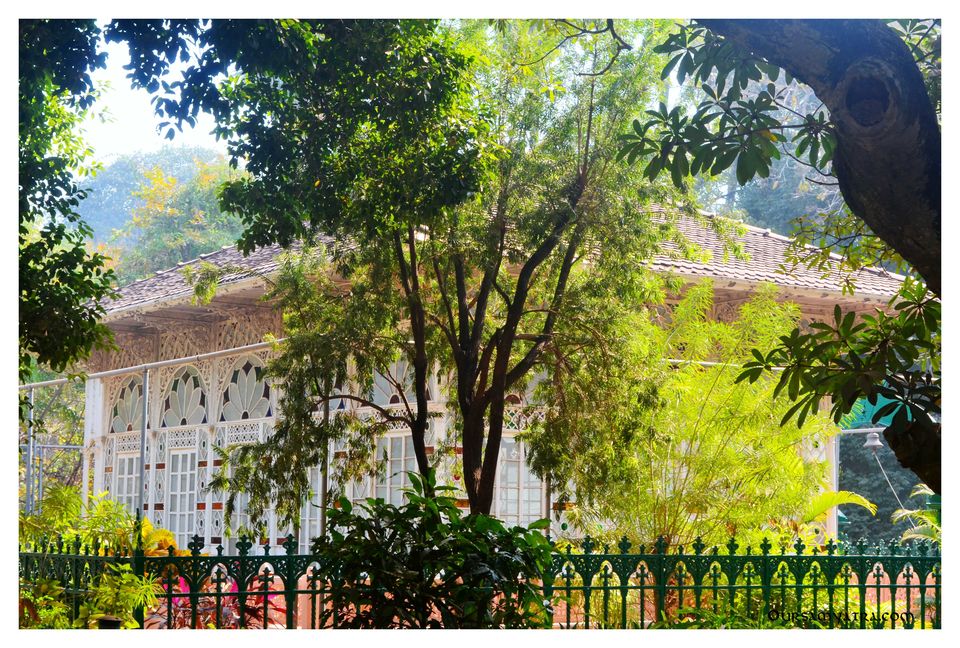 This heritage place holds a great legacy of Visva Bharati Campus. In the early days, Maharshi Debendranath Tagore, father of Rabindra Nath Tagore used to sit and meditate either alone or with others. Later also Rabindra Nath Tagore used to take classes.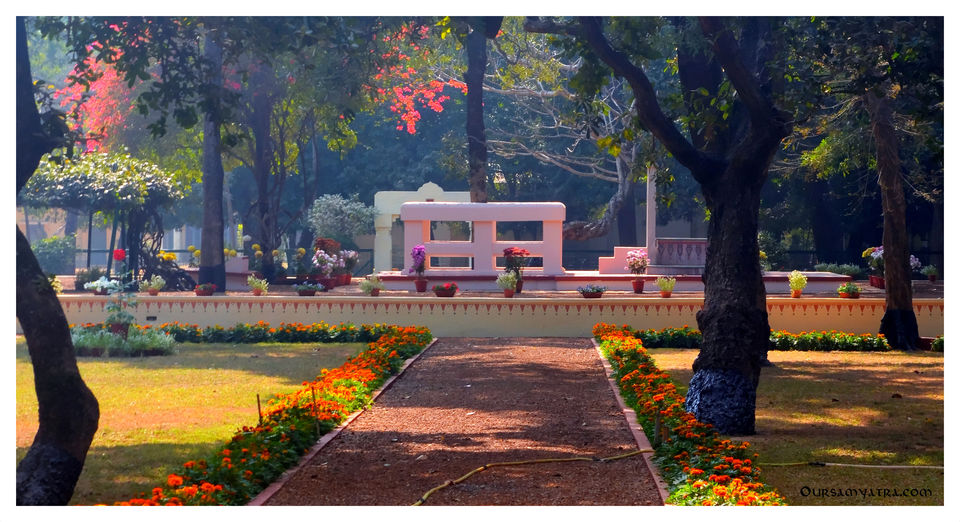 5TH DESTINATION: VISVA BHARATI MUSEUM
The ultimate destination to visualize the belongings of Kabi Guru Rabindra Nath Tagore. Visva Bharati Museum, comprised of a permanent display section and the five homes lived in by Tagore.Visva Bharati Museum