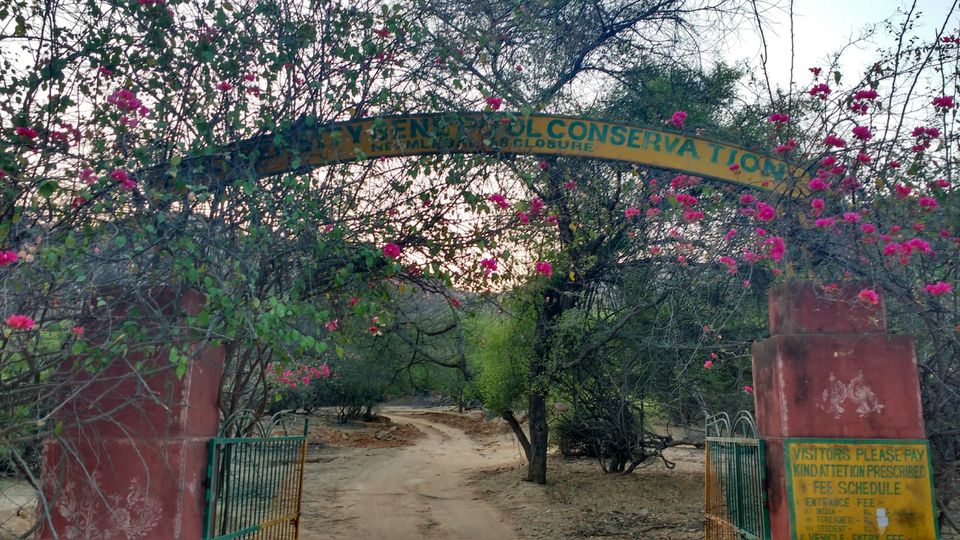 We started from Jaipur in the evening at around 8:00pm and we were back in Jaipur by noon the next day. It was a super short trip, but the main aim of the trip was accomplished, which was seeing the tiger.
Ranthambore national park is situated in Sawai Madhopur district which is roughly about 150 kilometers from Jaipur.
We drove there but you can also take a train or bus to get there.
We reached Sawai Madhopur around 12:00 am as the condition of the roads was pretty bad. We booked the hotel directly when we reached Sawai Madhopur. We just wanted to get 2-3 hours of sleep and get up early and reach the national park. So we got the room at a bargain.
The park opens up at 5:00am and you can buy the tickets directly or ask your hotel to arrange the same for you. But if you are on a tight budget, you should buy the tickets directly from the counter itself as most hotels charge a significant amount to get you the tickets.
The park is divided into 10 zones, zones 1-4 being the core zone and zones 5-10 being the buffer zones. You have much more chances of seeing a tiger in core zones. There are two types of vehicles available, the first one is a Jeep (carries 5 people) and a canter(carries 20 people). Obviously canter is cheaper than a Jeep, but it cannot traverse the terrain which a Jeep can traverse. So it is recommended to take a Jeep.
We got our tickets by 4:45 am and entered the park sharp at 5:00 am. The tiger is generally active during the night time as it's relatively colder and easy to hunt as compared to the day time. As the park is closed during the night time, you have maximum chances of seeing the tiger in the early hours of morning, as come sun, the tiger will find a place to rest in the deep jungles.
We were the first to enter the park, and luckily we had a team of extremely experienced driver and spotter with us. They knew the places where the tiger was generally spotted.
As we were moving along the dusty path, suddenly out of nowhere we spotted a tiger right in front of us, crossing the dusty path. It was so majestic, not like the tigers you will see in a zoo. It's fur was so beautiful and shiny, the best damn thing I've ever seen. You cannot describe that feeling in words, it's incredible.
The tiger crossed the path and sat in between the bushes just revealing it's face. We sat there for half an hour admiring the sheer beauty of that animal. Half an hour later another Jeep came and that was when the tiger decided it was time to go and disappeared in the wild.