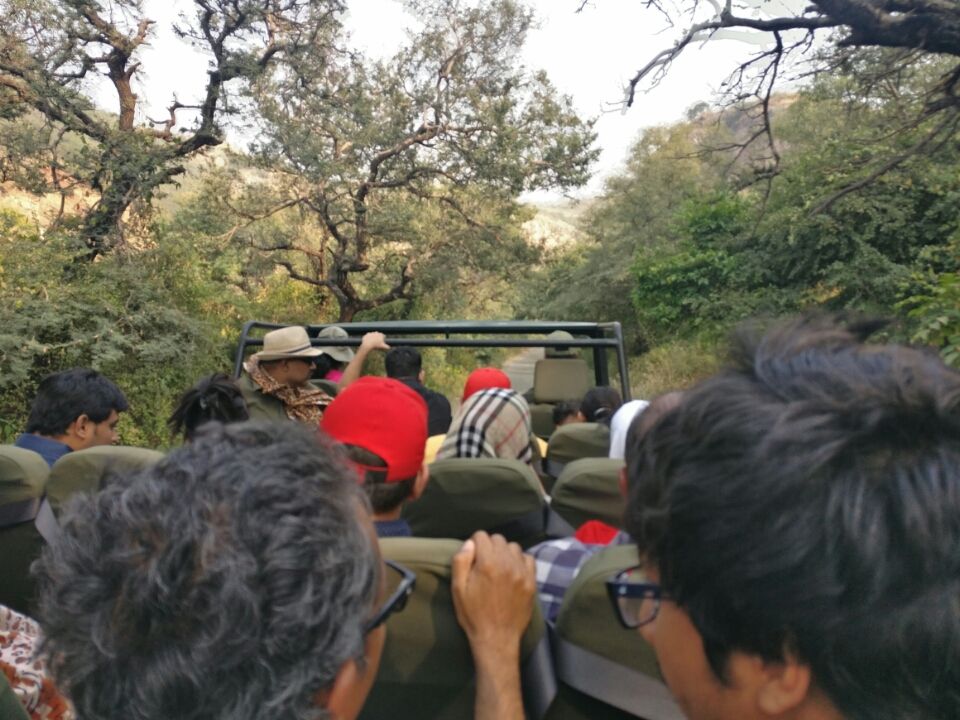 As diwali was knocking at the door i was quite happy because diwali never comes alone, it's appearance indicates 3days of holiday. So I made my mind prepared for a solo safari to Ranthambore. I didn't have much time. So, couldn't study much on the forest zone. Thanks to Indian Railways for diwali special train. I got my tickets booked for Sawai Madhopur (nearest Rail head to the park. Approx 10km only). And also booked safari in Canter online(Gypsy was not available, for your kind info, gypsy booking is as tough as tatkal ticket booking during diwali) through Rajasthan govt official website. Ticket fare is as low as INR129.00
I reached Sawai Madhopur at 8:30am in the morning. The train journey was very pleasant. And google map showed that my hotel is 1.5km away from Railway station. So I was ready for morning walk with the help of google map.
After odd 15min I reached my hotel and asked the address of ticket booking office as you need to release your booked ticket at the office only to get your seat confirmed for the safari.
I booked two tickets in zone 1&6 in evening and morning sessions on 31st Oct., and 1st Nov respectively.
At 12:00pm, went to safari booking office (at a distance of 2km) to release my ticket. It took only 10min. Thanks to Shakil uncle who runs canter safari there helped me a lot. He assured me that he would pick me up from hotel. So i returned back to hotel and had my lunch. Rajasthani food is really tasty. At 14:20,canter came at my hotel to pick me up for zone 1.
Words are very small to praise the beauty of the forest. So I am not gonna do that. Spotted deer and Shambar deer and Nilgai (Boselaphus Tragocamelus),peacocks, monkeys are common views. Tiger was not seen in the 1st day. Have seen only 3 black bears were having fun among them.
Returned to hotel in the evening.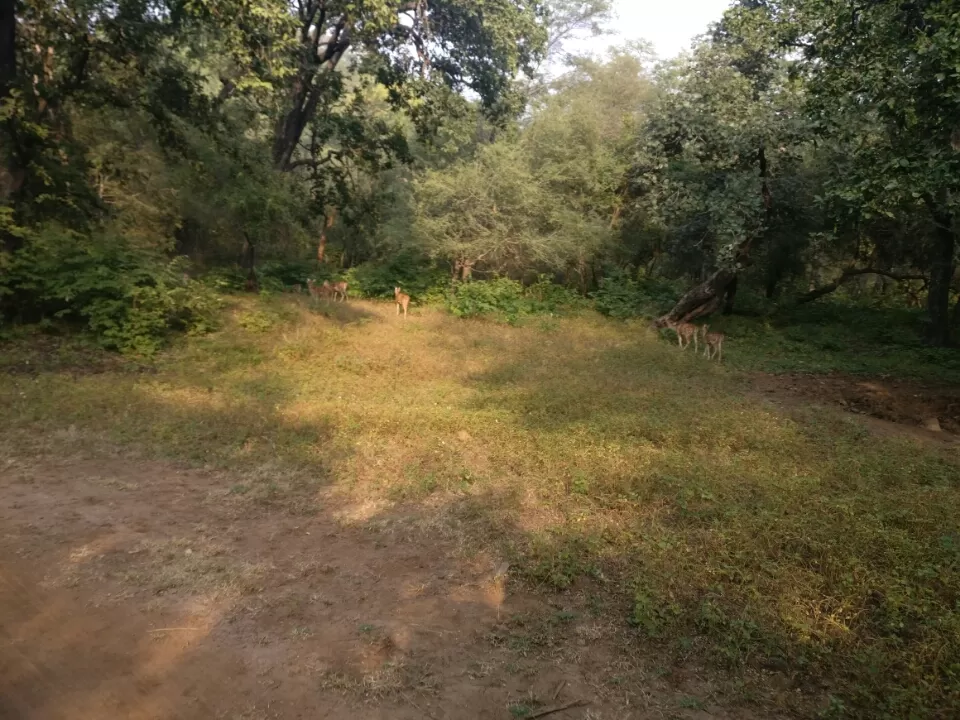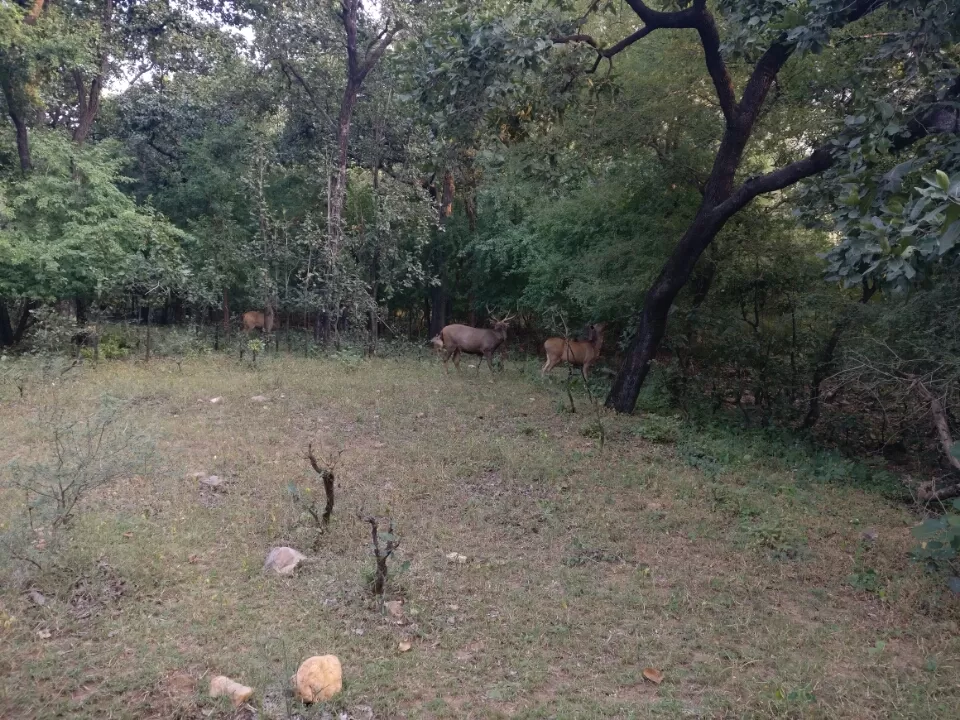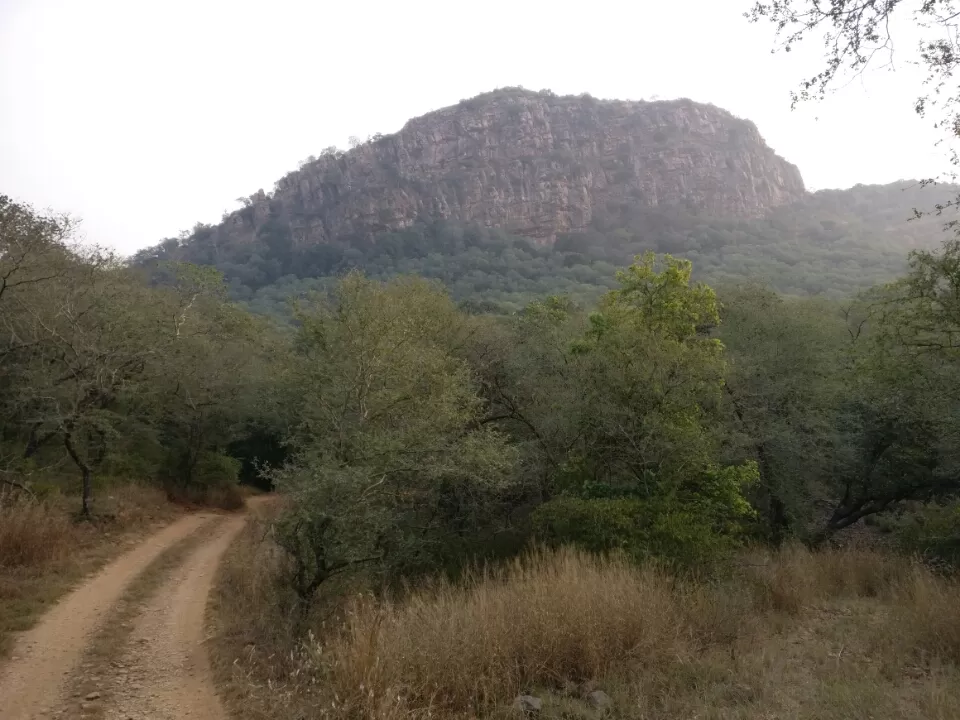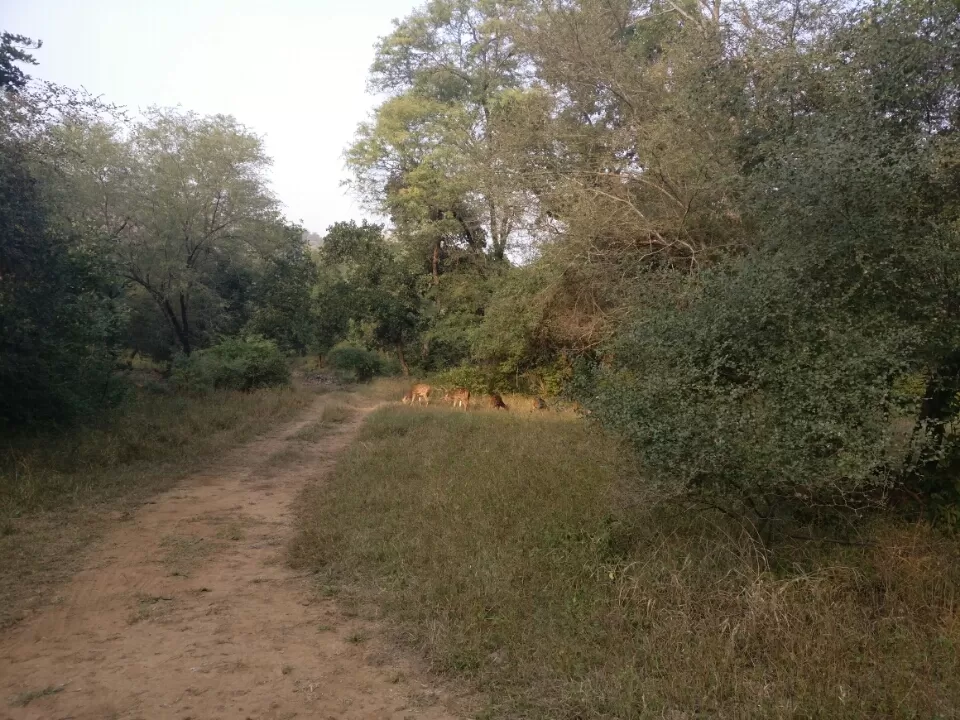 I gave the money to release my ticket to the hotel owner, he took Rs 150.00 more than the canter fee.
On 1st Nov I went to Zone 6, we have seen the pug mark, so everyone one was quite excited that we might get the view of tiger. But we were not that much lucky. I had to return hotel from safari only photographing beautiful landscape with deers grazing on grassland. As i was sitting in the front seat so had a conversation with the driver. He told Zone 3 is best as it is haing 3 lakes which all make it most scenic zone too. Crocodiles and Tigers can be spotted in that zone very easily.
One of the fellow from my same hotel went to Zone 8, he got the view of tiger from odd 10meter distance. So basically people created zones but tiger doesn't know any zone. So it takes a long permutation and combination to spot a tiger.
I returned by 10:30am and i was having my train from sawai madhopur at 15:15pm so went to Ranthambore fort.
You will be amazed by the architecture and the view from the top of the fort.
There is a famous Ganapati temple on the fort. There are 2 temples for Lord Shiva. One Jain temple is there too. So basically you can spend 2/3 hour of your time with ease. I took a shared jeep from fort to Sawai Madhopur railway station for INR 30.00 only. This how my Ranthambore journey ends.
Tips: If you can't book your tickets in gypsy but you want to do safari in gypsy, don't worry.
If you are ready to give extra bucks to the hotel owners, they will book your ticket on arrival.
But, if you are a budget traveler like me, then simply book a hotel near ticket booking office (there are ample option for accommodation, so don't worry about that part). You will find Shakil uncle and his 2 brothers outside the booking office. Ask them to accommodate you in a gypsy. They will charge you INR 900.00 (depending on your bargain capabilities) There was another uncle named Manahar, a localite who owns two gypsy, gave me his contact number. He would book tickets in gypsy for INR 800.00 without prior booking through internet.
For contact details for local guide, feel free to mail me at kbiswas51@gmail.com.