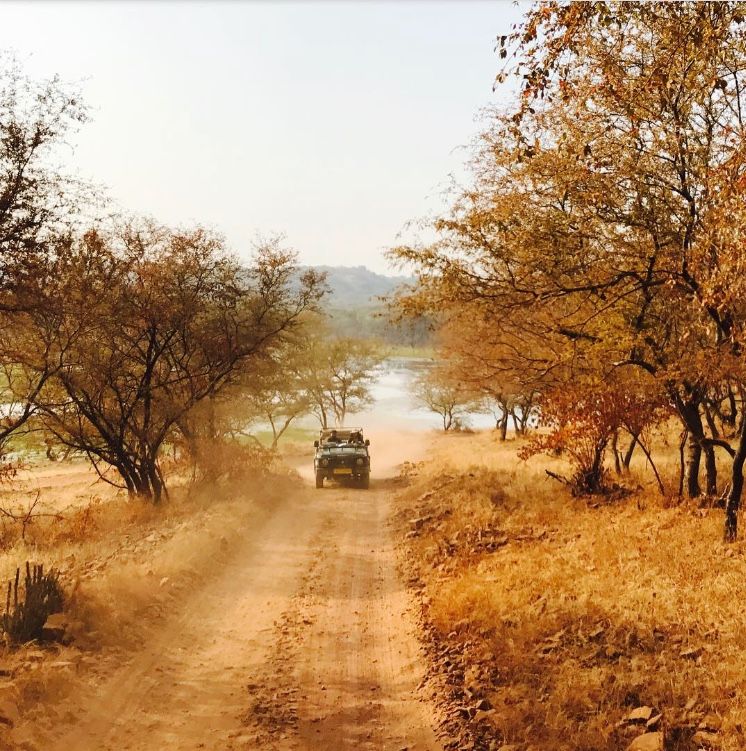 The best way to visit Ranthambore from Mumbai is to take the train. The train station is a mere 20 mins away from the park whereas if you fly into Jaipur, it's a 3-4 hour ride to get you to Ranthambore national park. No guesses which is the better option. There are frequent trains from Mumbai to Sawai Madhopar (Ranthambore station) and a 12-hour overnight journey gets you to Ranthambore the next morning.
It is advisable to book your safaris in advance. Since ours was a last minute trip we could not do so and ended up shelling a lot more for our safaris. Here are some tips -
Safari booking at Ranthambhore National Park is controlled by the Dept. of Forest (Govt. of India). As per the current policy 20 jeeps(06 seater) and 20 canters(20 seater) are allowed to enter the park per drive (morning and afternoon). We booked through our hotel and paid around INR 1200 per person for a canter and INR 2800 per person for a jeep. Keep in mind the rates vary and if you book directly through an agent you would probably get it cheaper, as we soon found out the next day.Of course the best option would be to book directly online on the Rajasthan govt's wildlife portal http://www.rajasthanwildlife.in/
Chances of Tiger sightings are higher in Zone 2, 3, 4 & 5.
There are two safaris a day and you could choose either.
The hotter it gets, the more the sightings so the best time to go is in summer.
A few hotels do manage to book you on a Gypsy safari but at exorbitant prices. Be ready to shell out anything from INR 15,000 to INR 50,000
There are 10 different safari zones for tourists inside the Ranthambhore Tiger Reserve. You can book your safari and choose your preferred safari zone 90 days before date of visit. After 90 days required zones are subject to availability. We found that zone 5 had the best views. Don't even bother getting onto other Buffer zones 6, 7 or 8 as the topography is barren and you will hardly find any animals over there.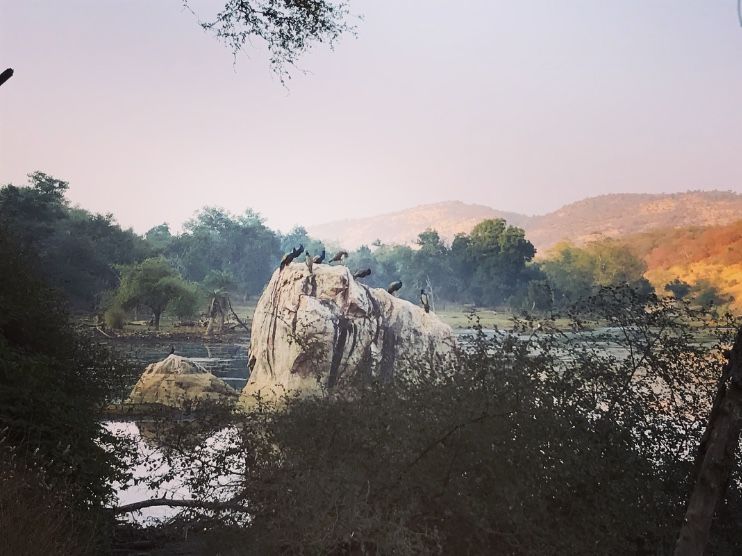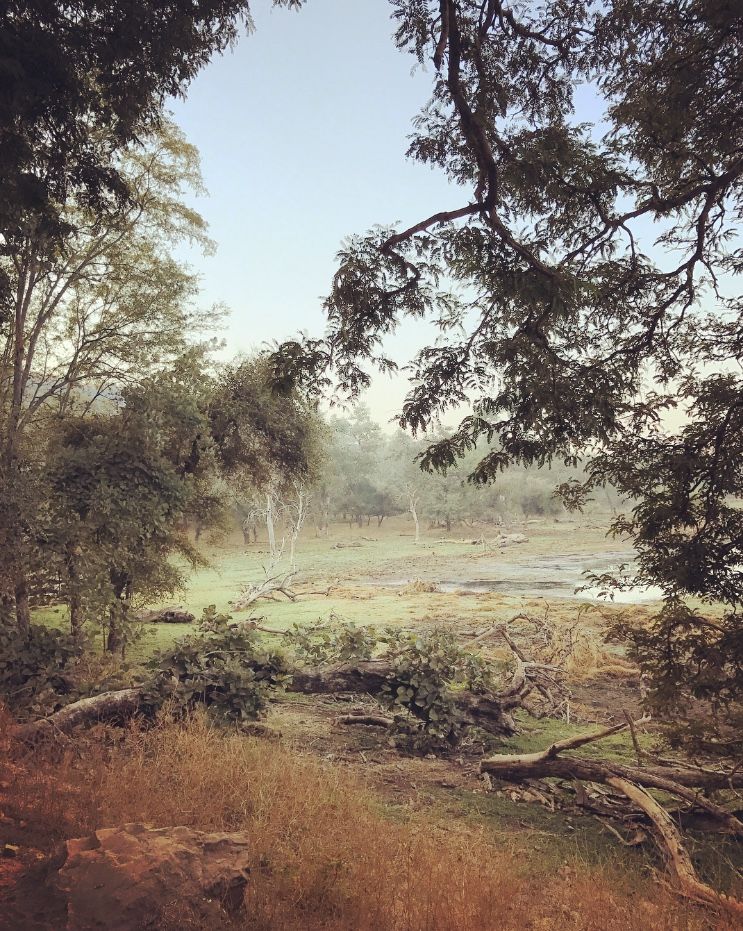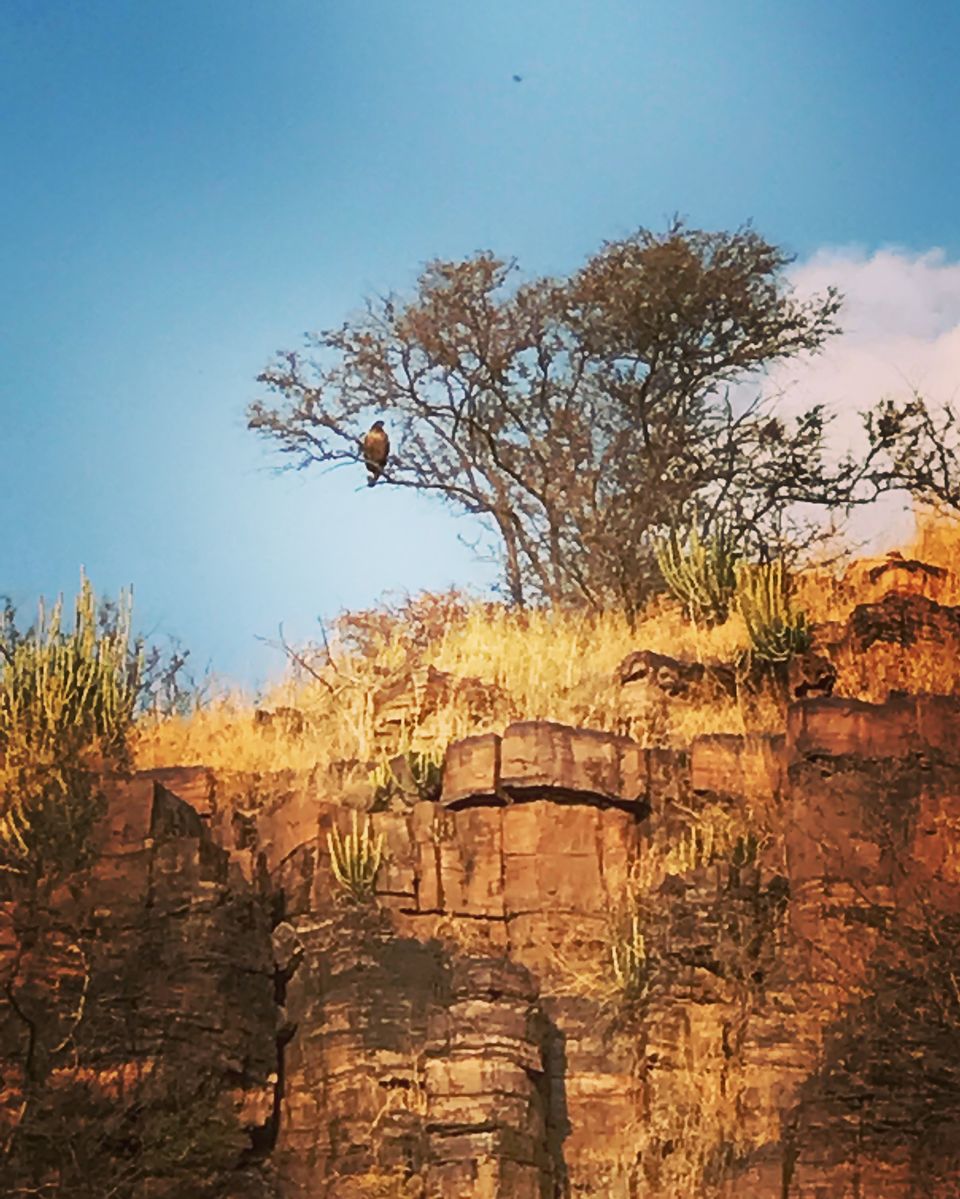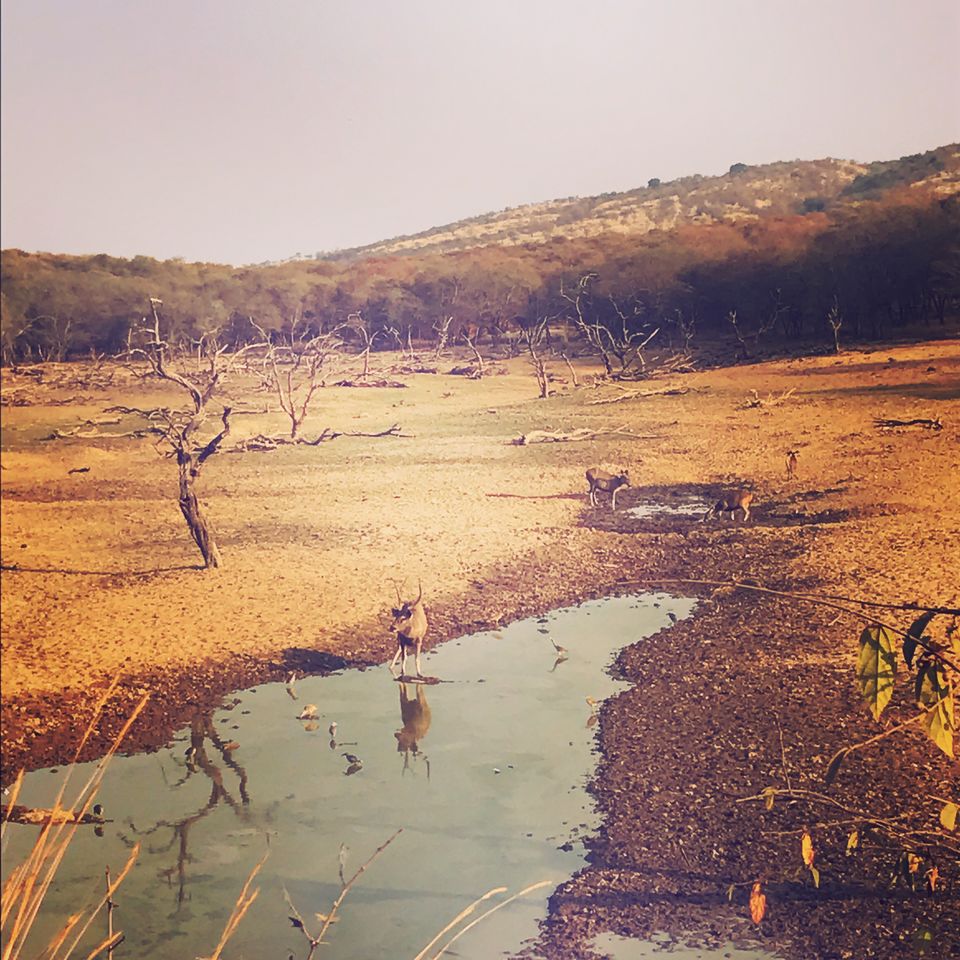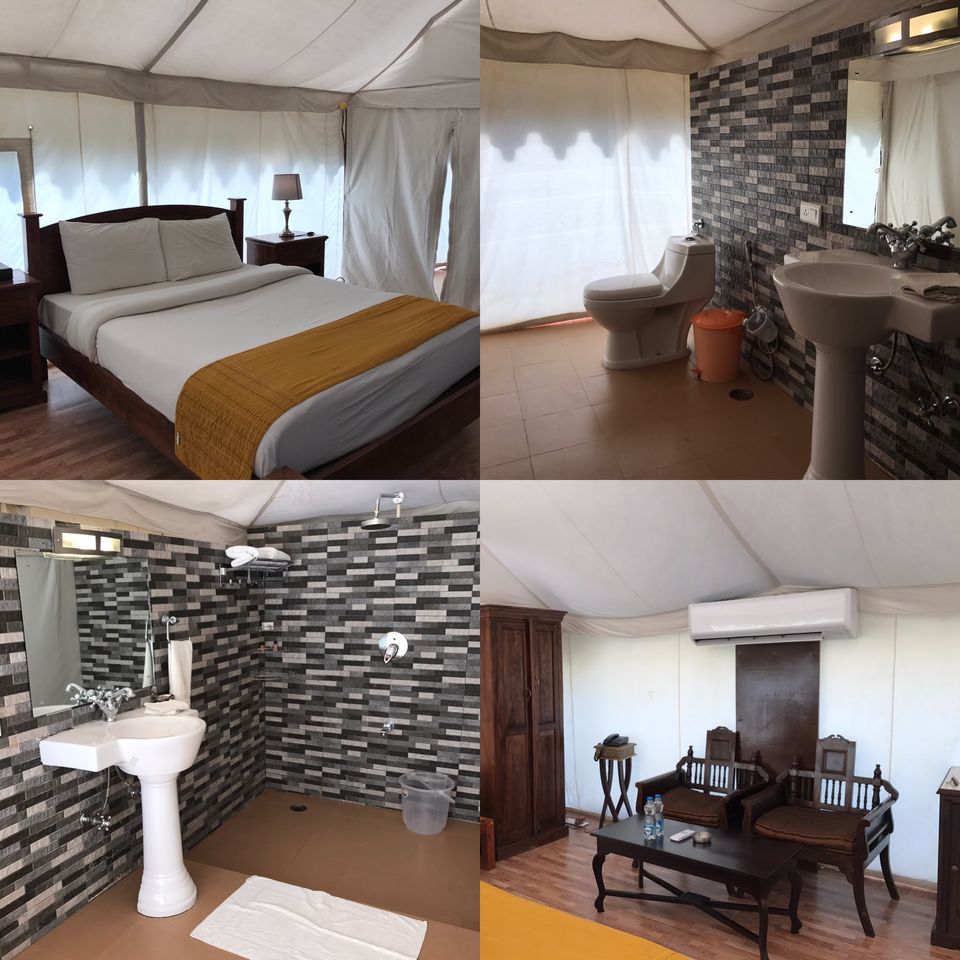 We stayed at the Sher Garh resort on the fringes of the park. Opt for the luxury tents as it offers a very rustic yet luxurious experience. We absolutely loved the food there and I was ready to marry the chef at the end of our stay. Just kiddin'.
2 nights 3 days is good enough time for you to spend in Ranthambore. Leave Mumbai Friday evening and take the night train from Sawai Madhopar on Monday. You arrive Mumbai Tuesday early morning which gives you time to get to work after a good night's rest in your AC sleeper cabin. All you need is a day's leave and you're set for a weekend away from the crowds.
And if you're asking me the million dollar question - did we spot any tigers? I'm afraid not; we were unlucky although we did manage to hear a tiger roar in the distance. So close, yet so far!
Well, I hope lady luck favors us next time.