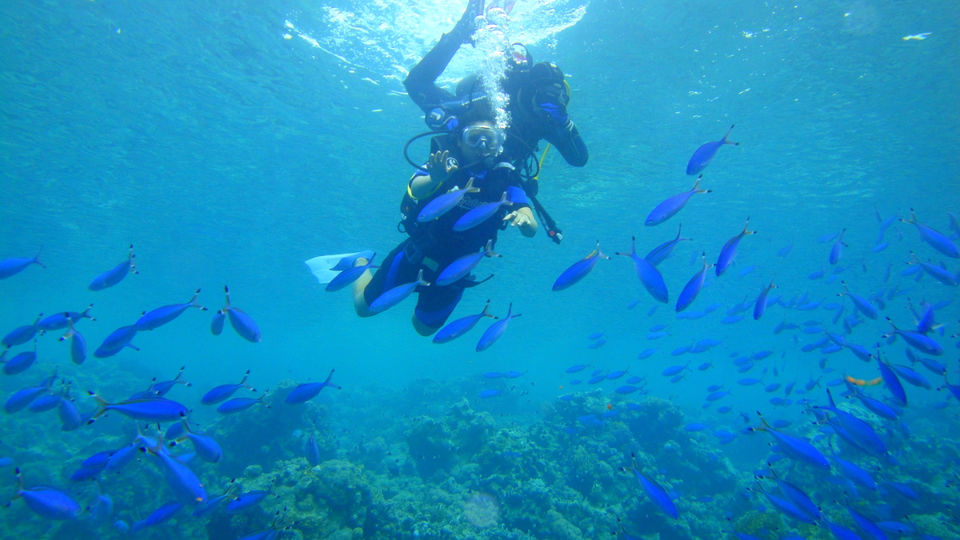 After spending a week exploring the ancient Egyptian history it was time to work off the exhaustion by the shores of Sharm- El-Sheikh, who would have imagined to find this hidden treasure between the desert and the deep blue sea. Known to have some of the best diving locations in the world I was all frenzied at the opportunity to explore the psychedelic marine life of the Red Sea's coral reef!
After making a diligence research with over 400 different resorts available in Sharm, I lay my jaded self at Aloha Shores Sharm resort, which was extremely luxurious and boasted its own enticement.
The moment I lay my eyes on the house reef at the resort I was absolutely spectacled at the bursting vivacity. Having explored this quaint resort what followed more over the dinner was a plethora of tahini and flat bread with some great in-house hummus served under a star-splattered sky. One of the best and most authentic Mediterranean cuisine I have ever had! Now that seemed like a heaven-sent feast by this shore!
The next day was an early beginning towards exploring the crystal clear and warm blue waters of the Red Sea! I was naïve at the endeavor that awaited me next on the Sea, but having spent few hours training I was all clued-up and excited to witness the underwater world by myself.
After few hours I was finally all geared up for my first ever scuba diving experience amidst the sea in great contrast to the stark desert. Within seconds on my first dive I felt my heart sink in with the sea. The feeling was exhilarating but also very scary. It felt you were between two worlds , floating and experience the surrounding near you in a way you have never before. This Red Sea was adobe to thousands of brightly coloured reef fish, coral and many other things, which I witnessed within minutes of my first dive.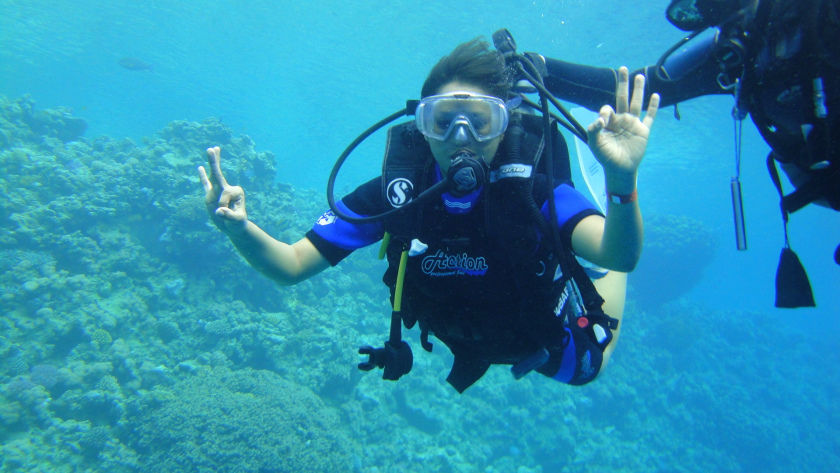 During my dive I grasped how the underwater world embraces huge walls and shelves as well as caves and wrecks. One of the best diving sites and a delight for competent divers, the Blue-Hole is a must see here! Exploring few areas of this conspicuous 40-mile belt of coral reef there was a new discovery at every trice. The most spectacular 45 minutes of my plunge.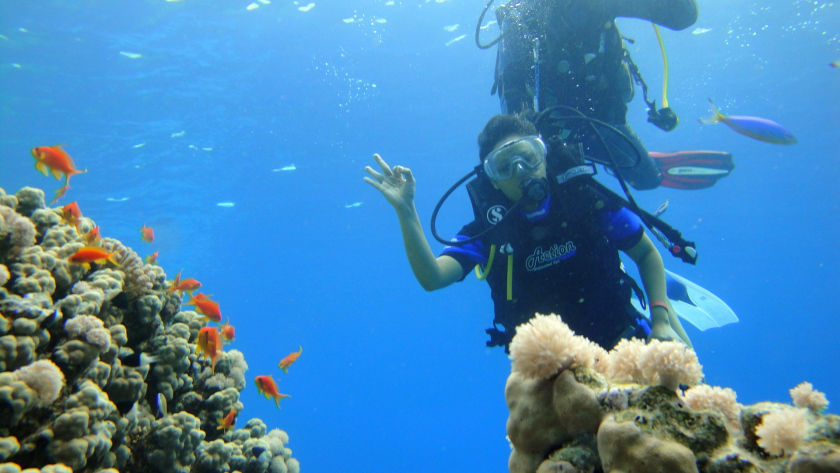 Overall Sharm-El-Sheikh is mainly about soaking under the sun, leaving yourself by the sea and indulging into activities like diving or snorkelling but if you're itching for a bit of culture way you ascend, to the main centre of the isle at Naama Bay.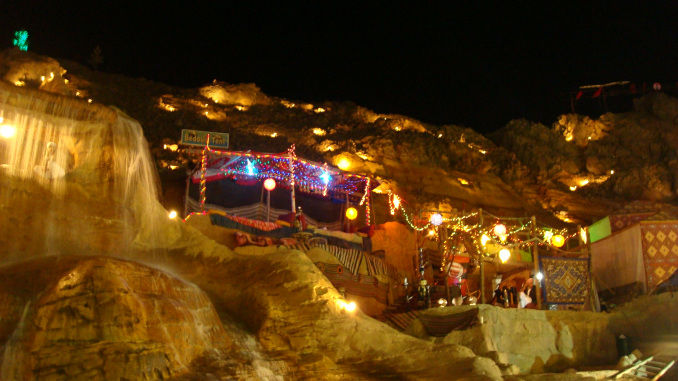 Spending a night exploring this promenade, which was buzzing with cafes, restaurants, shopping, and nightlife I sojourned myself at this clannish Bedouin style café only to marvel on the spectacular night view this city offered.
Sharm-El–Sheikh definitely did a lot to my weary soul!
Cannot Miss:
Stay at one of the beach resorts to unwind the desert and sands
Water activities at the Red Sea and a must dive in the Blue-Hole
Visit the Naama Bay at night to enjoy the nightlife
This blog was originally published on 'GlobeTrottin365days'