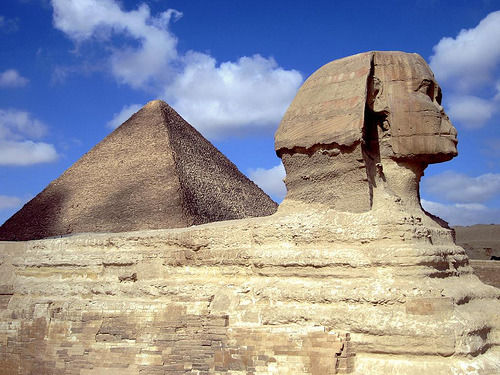 Egypt is one country that has, right from the time we opened our history textbooks to the fabled land of Tutankhamun, Nefertiti and the Sun God Ra, beguiled us in ways like no other. Travel in Egypt is mysterious, enchanting, delightful, enriching and thoroughly memorable, so much so that it's an adventure of a lifetime. Right from the lofty golden pyramids to the secretive mummies; from the intricately carved sphinxes to the meandering, bustling bazaars; from crowded, smoggy boulevards and historic squares to perfectly azure waters and palm trees, the gift of the Nile is indeed precious.
If we put legends of the ethereal Queen Cleopatra, the mighty Giza and the Biblical Mount Sinai aside, Egypt is one transcontinental country that is strikingly cosmopolitan. Travellers today can feast their eyes on the many high-rises dotting the city of Cairo and lend their ears to awe-inspiring stories of the biggest revolution of modern times. All of this while gorging on steaming bowls of lentil soup, beef stew, okra and feteer meshaltet. When in Egypt, let the golden desert with its hidden treasures help you attain enlightenment and allow the cool turquoise waters of the Red Sea to rejuvenate you. Marhaban!
Holidays in Egypt are full of fascinating discoveries and in order to help you savour the most of Egyptian culture, we have created a comprehensive 6 day/5 night itinerary that covers important parts of this enticing country. Your trip to Egypt will certainly be like no other, we can vouch for that fact!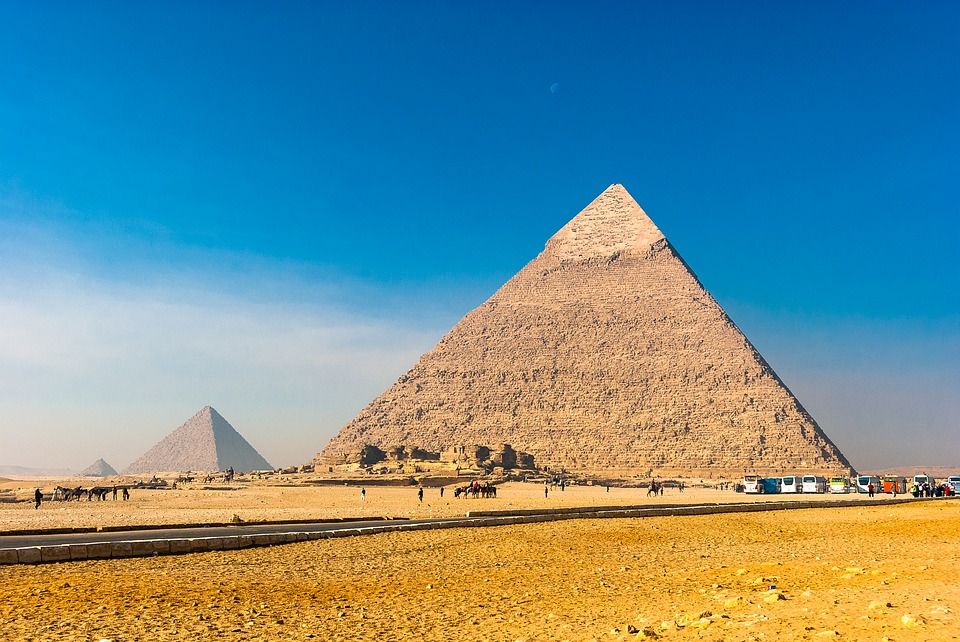 Getting Around in Egypt
Egypt has a reasonably efficient transport system. Domestic flights mostly originate from Cairo and it is advisable to book your tickets in advance. Buses that connect cities are extremely reliable whereas trains are as good as non-existent for travellers. Another way of travelling across cities is by communal taxis. While Cairo is the only city with a metro, the smaller towns have tok-toks (scooters with seats). They are cheap and you can always bargain with the driver. Most Egyptian cities also have this intricate system of microbuses (basically public buses but smaller) and if you want to travel to the pyramids in Cairo, these are the safest options. However, remember that these take off only when they are full and if you are running on a schedule, it is best to avoid them. Taxis are easily available everywhere but they can often be unmetered and it is therefore essential to be wary. Cairo and Alexandria also have decent bus and tram systems and conductors sell the tickets inside, very much like India.
The Egyptian capital is served by major international and domestic air carriers and getting to Cairo should therefore be a piece of cake. However, book your air tickets in advance in order to save money. EgyptAir is the most popular name. Here are some amazing things you can do in Cairo on your first day.
Holidays in Egypt are unfulfilled without a visit to the Great Pyramids of Giza and the Sphinx. The hallmark of Egypt tourism, these monuments are enigmatic and are illustrations of the brilliance of ancient engineering. Immerse yourself in their rich history and go back home with a gazillion pictures, you are after all in the land of pharaohs and mummies.
Your trip to Egypt will be rendered futile if in case you do not visit the Khan Al-Khalili market, the most popular souk in Cairo and a wonderful insight into the Egyptian culture. This massive bazaar is home to antiques, jewellery, souvenirs and a plethora of coffee shops. You will be transported into a different era altogether.
And here are some activities you can plan for your Day 2.
An important aspect of Egyptian history is the Egyptian Museum in Cairo which houses the largest collection of local artefacts and is basically like a treasure chest. Remember King Tutankhamun's golden mask? It is right here.
The hub of the 2011 Egyptian Revolution that saw the oust of President Hosni Mubarak, the Tahrir Square, also known as the Martyr's Square, is one of the most recognized public spaces in the world. It has now morphed into a symbol of sorts for Egypt.
Best Rated Places to Stay in Cairo
1. Cairo Marriott Hotel & Omar Khayyam Casino - Rs. 9232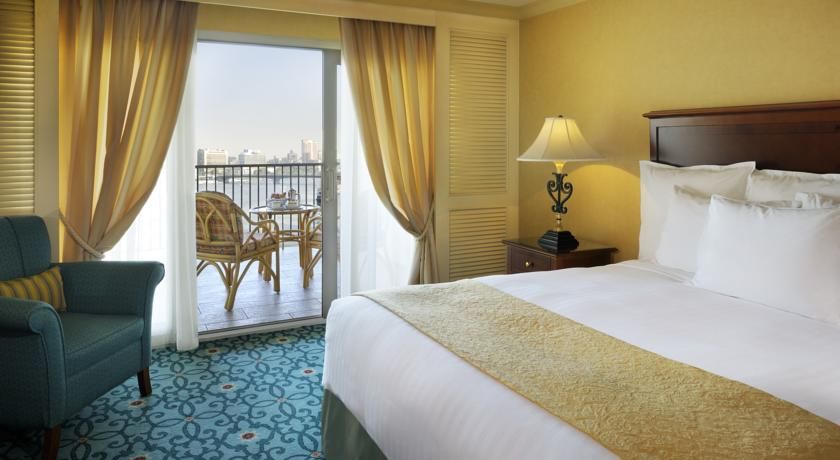 2. Fairmont Nile City - Rs. 7985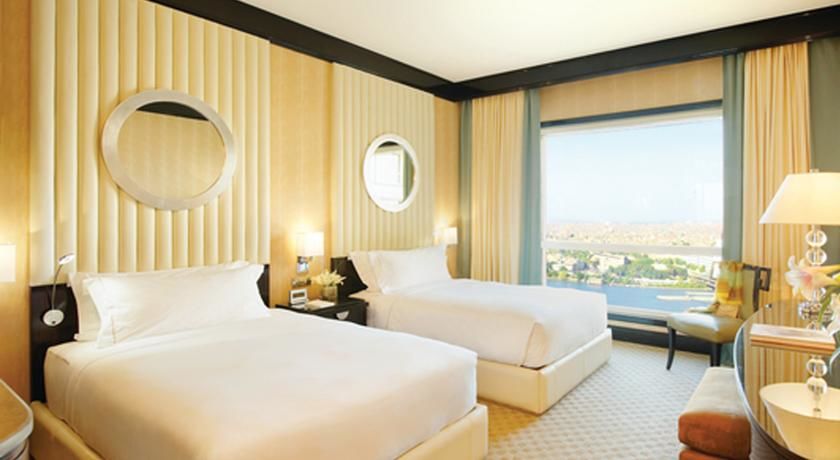 3. Novotel Cairo El Borg Hotel - Rs. 5971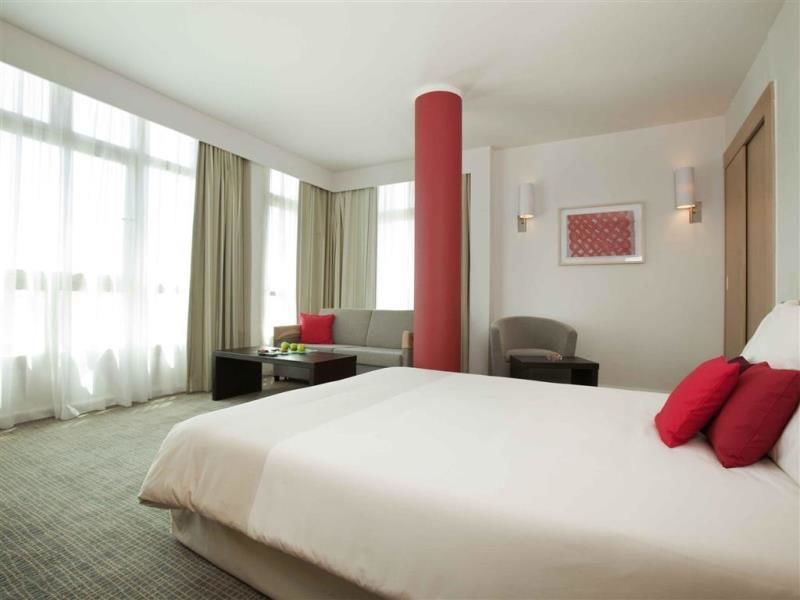 4. Sunny,spacious room in Zamalek flat - Rs. 3637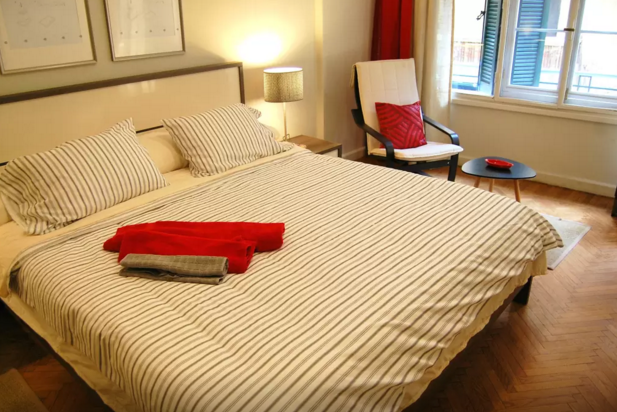 Best Rated Places to Eat in Cairo
1. Birdcage - The perfect place to enjoy wholesome Thai food in the heart of Cairo, Birdcage is a popular name owing to the fact that it is reasonably priced, serves generous portions, the presentation is impeccable and the staff is warm.
2. Zooba - Zooba serves delicious Egyptian, Mediterranean and Middle Eastern food. Right from the food to the decor, everything is deeply entrenched in Egyptian culture and traditions. A reservation is essential.
3. Sabaya - A wonderful Lebanese restaurant with just the right ambience, staff and food, you must reserve a table to enjoy the almost European standards of Sabaya.
Hourly buses run from Cairo to the quaint city of Alexandria and the journey should last around 5 hours. Moreover, you could fly in order to save time and if in case you do not mind spending more. A 2 hour train does connect the two cities, however, ordinary tickets are not usually sold to foreigners.
Amazing Things to Do in Alexandria
1. Make the most of your trip to Egypt by spending truckloads of time lazing around at the Maamoura Beach in Alexandria. Watching the sunset and the pinkish-orange sky while reposing on its golden sands is absolutely worthwhile.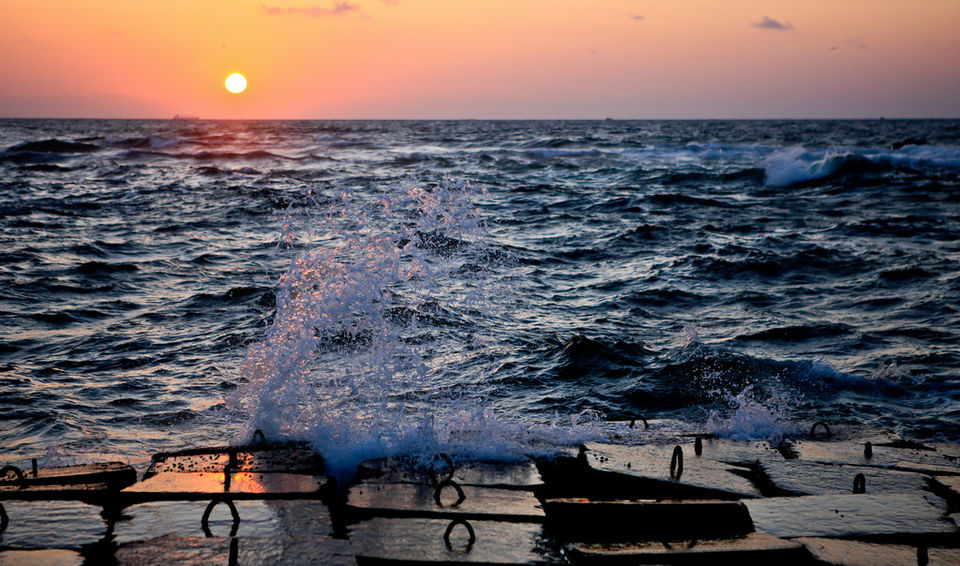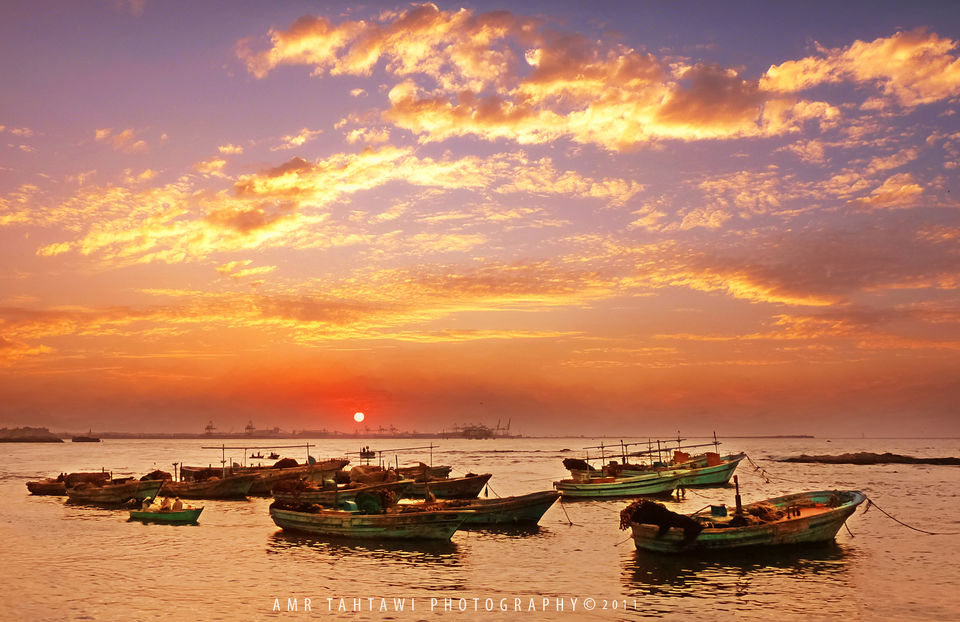 2. Your holidays in Egypt should also include a tour of the Alexandria National Museum which essentially encapsulates the history of the city and has a vast collection of coins and jewels.
3. A marvellous discovery during your holidays in Egypt will be the Library of Alexandria, also known as the Bibliotheca Alexandrina. This complex is an architectural wonder and is basically Egypt's window to the world and vice versa. This is just the right place for you to learn more about Egyptian culture and its beginnings.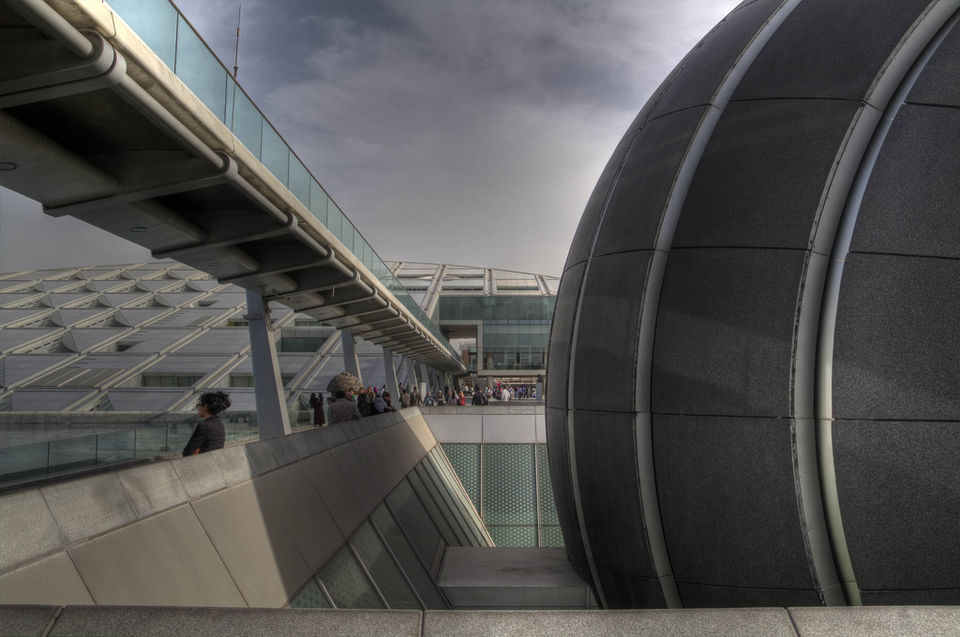 Best Rated Places to Stay in Alexandria
1. Hilton Alexandria Green Plaza - Rs. 11262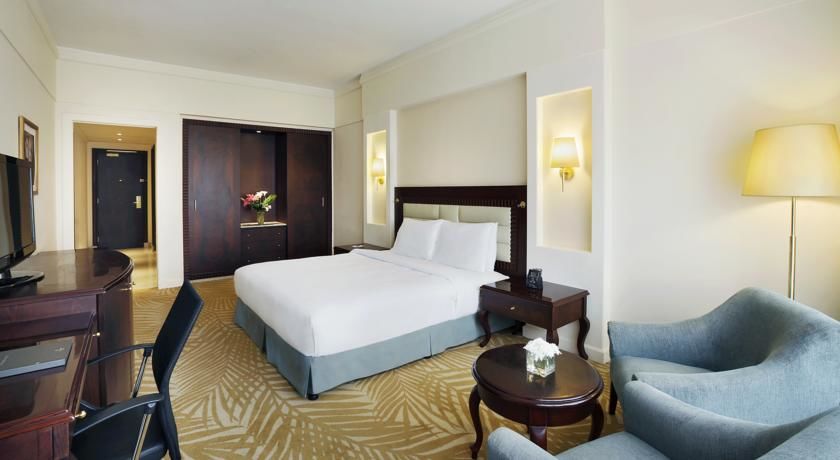 2. Iberotel Borg el Arab - Rs. 7396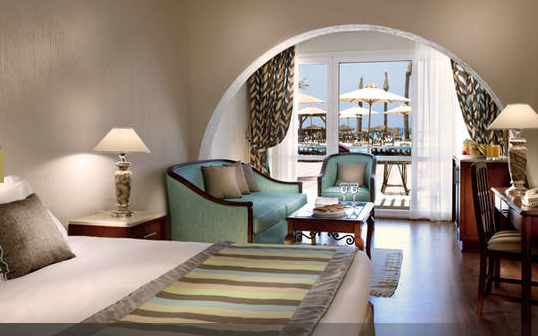 3. Tolip Hotel Alexandria - Rs. 6655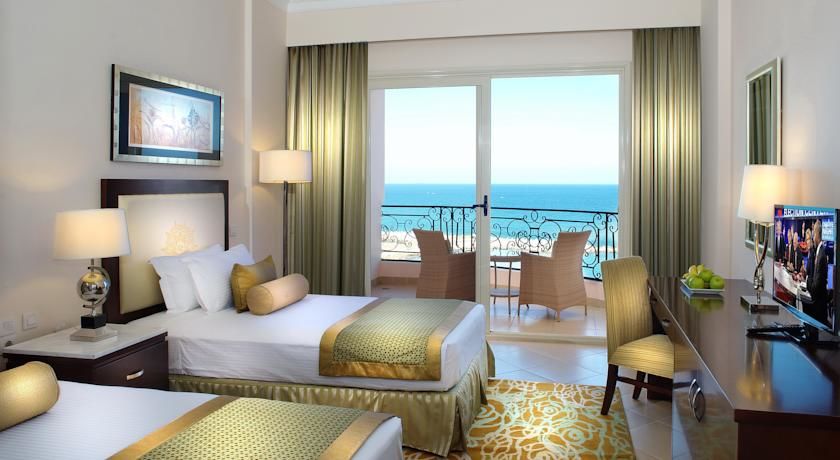 4. Grand Royal Hotel - Rs. 4300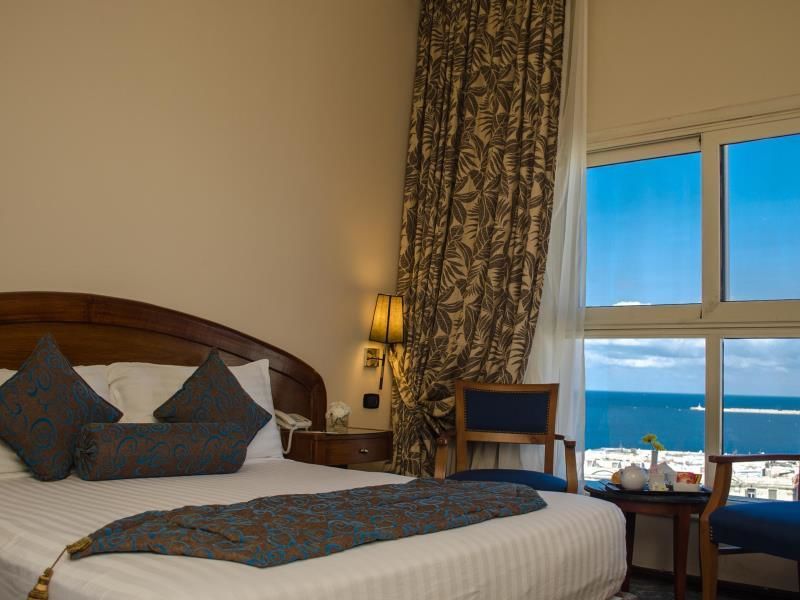 Best Rated Places to Eat in Alexandria
1. White and Blue Restaurant - Just the right place for seafood in Alexandria, White and Blue Restaurant has an excellent atmosphere and nonpareil views. The prices are pretty reasonable.
2. Foul Mohamed Ahmed - Extremely popular with the locals, Foul Mohamed Ahmed serves cheap and sumptuous Egyptian fare. Their falafel is supposedly otherworldly.
In order to explore Egypt's answer to the French Riviera, you must either take a bus (Super Jet Bus) from Alexandria or perhaps a flight if you are willing to spend more. The bus journey could last upto 9 hours. The usual microbuses and taxis will help you get around Sharm El-Sheikh.
Amazing Things to Do in Sharm El-Sheikh
1. Yet another highlight of Egypt tourism, the biblical Mount Sinai was where Moses had received the Ten Commandments. Also home to Moses' cave, the view from the summit is breath-taking. Mount Sinai is a 3 hour drive from Sharm El-Sheikh and you should leave early in the morning and ideally ask your hotel to arrange a car for you.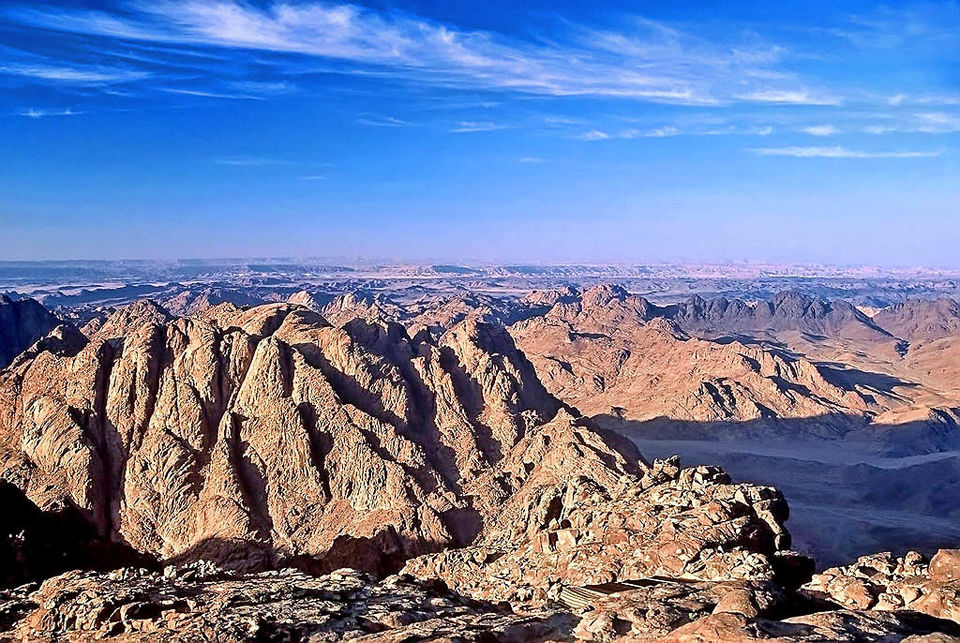 2. If in case you happen to be a beach person, Naama Bay is the perfect place for you to have a good time in Sharm El-Sheikh courtesy of the many cafes and bazaars that call it home.
3. All the amazing memories of your trip to Egypt will only be amplified by virtue of a visit to the Ras Mohammed National Park. It is one of the most famous diving sights on this planet and you will be mesmerized by the coral reefs and aquatic animals thriving beneath the sparkling waters of the Red Sea.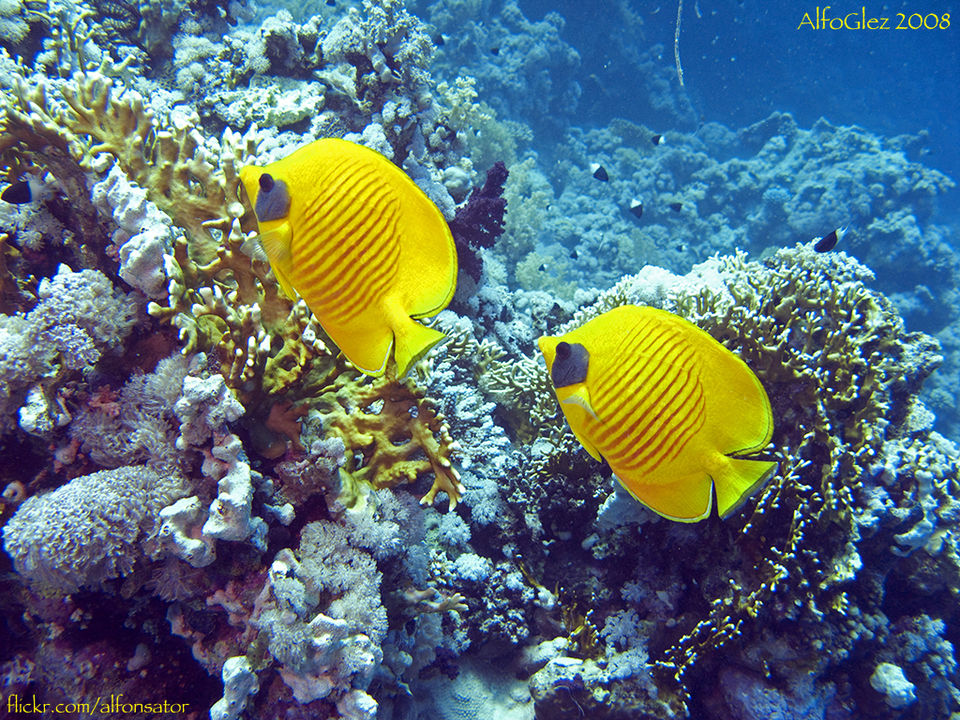 Best Rated Places to Stay in Sharm El-Sheikh
1. Sentido Reef Oasis Senses Resort - Rs. 7817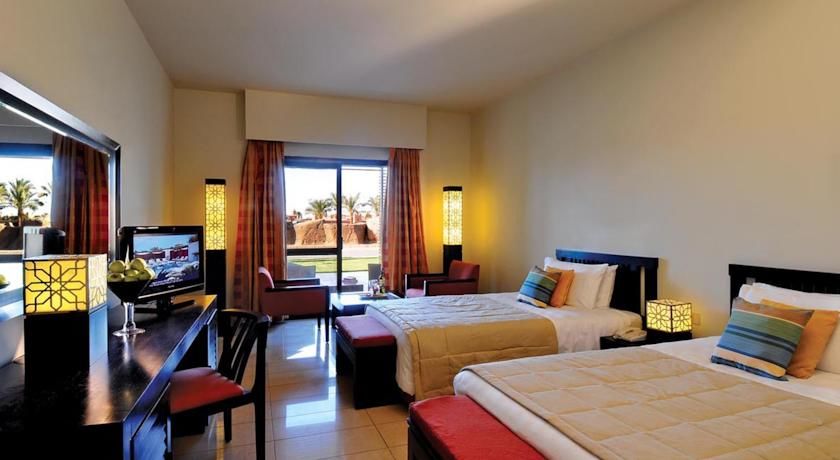 2. Hyatt Regency Sharm El Sheikh - Rs. 7629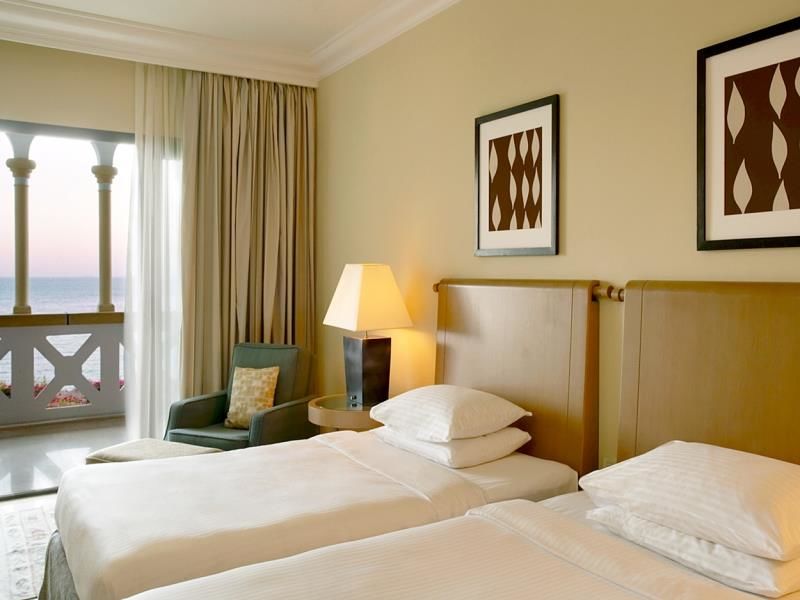 3. Sunrise Grand Select Arabian Beach Resort - Rs. 4637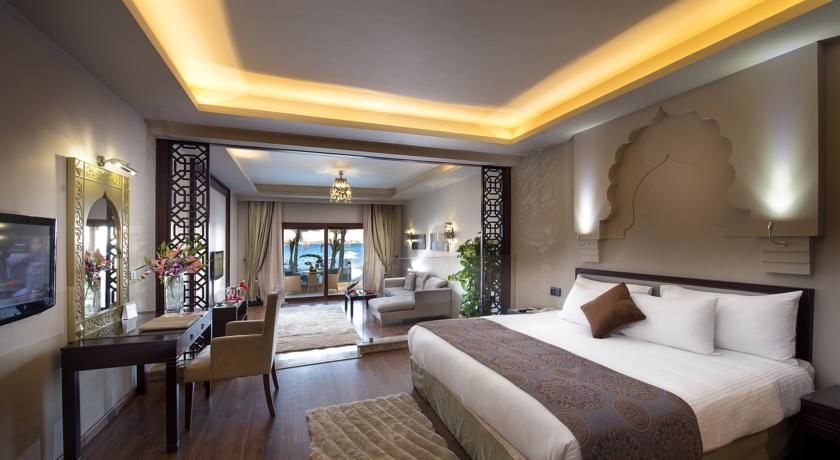 4. Sinai Old Spices B&B - Rs. 1456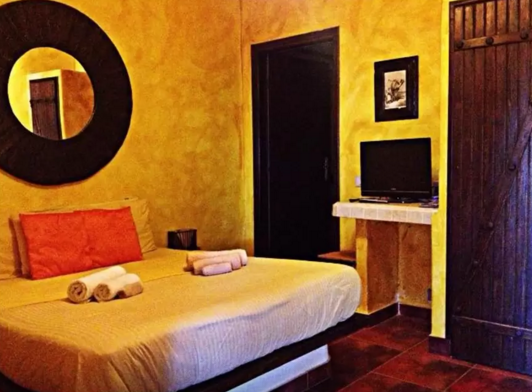 Best Rated Places to Eat in Sharm El-Sheikh
1. Rangoli - If in case you crave Indian food in Sharm El-Sheikh, Rangoli is exactly where you should be. Their biryanis and lamb dishes are incredibly popular.
2. Farsha Cafe - This lounge offers stunning views of the sea and serves delicious pizza along with Egyptian food. The seating is of a typical Bedouin style and you can relax for as long as you like.
All hotel prices are approximate and on a per day basis. They were last updated on April 5th, 2016.
Exoticized to the core, there is so much more to Cairo than towering pyramids, mystifying mummies and unending expanses of sand. The avenues are massive, the traffic almost chokes you and there is no dearth of skyscrapers. Moreover, the locals are the loudest of the lot, imparting a perpetual party-like atmosphere to the city. As opposed to its urban aspect, Cairo's many mosques shine in all their golden glory while the river Nile flows somewhere silently in the background.
Alexandria is one legendary city. It was, after all, founded and named after Alexander the Great and therefore has some amount of his greatness thrust upon itself. Once the capital of Egypt, the city witnessed massive destruction but survived owing to its resilience. Today, it is a cultural goldmine with its museums, monuments, libraries and old-world cafes. Fondly known as the alternative capital of the country, Alexandria will certainly make you nostalgic.
Home to some of the most delightful underwater scenery in Egypt, Sharm El-Sheikh is a magnet for tourists from all parts of the world. With its luxury hotels, energetic bars and a fantastic snorkelling/scuba-diving scene, this resort could easily compete with the fancy many retreats around Europe. If in case you get tired of the sun, sand and the sea (is that even possible?), the overwhelming Mount Sinai is just around the corner.