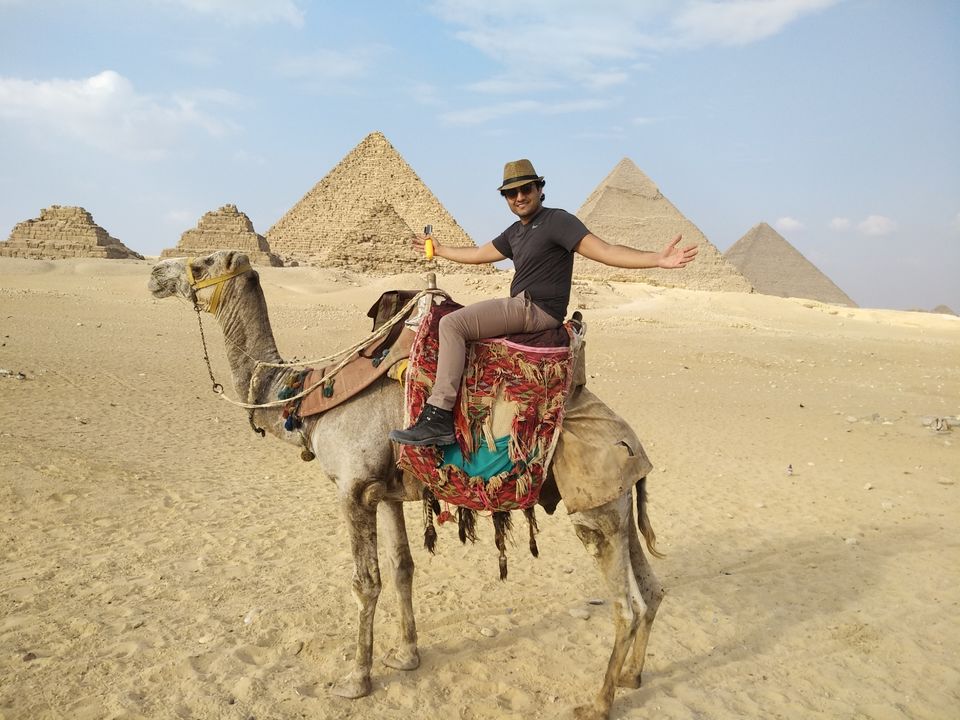 Egypt is a wonderful place to travel to and enjoy the complete holiday experience. Here I am going to give you five reasons on why you should plan your Egyptian holiday as soon as possible:
1) The Great Pyramids
This needs no introduction. The only intact ancient wonder of the world and one of the seven wonders of the world. It is an architectural marvel and the most astonishing part is that it was built more than 4000 years ago. Building something as mammoth at such an early stage of human civilisation is a marvel. The pyramids were the tallest structure in the world for over 3800 years until 1300AD.
Even today, all the pyramids are still intact and will have you in awe of them. The only bad thing about the entire experience is the constant scams and hassles that you will face when you visit. Nevertheless, they are a must see during your Egyptian adventure.
2) Its Cheap and Safe
There have been numerous terrorist attacks and revolutions in Egypt. The Egyptian revolution in 2011 followed by the so called coup in 2013. Then in 2015 a Russian plane blew up at Sharm El Sheikh airport. Even though all these issues have plagued Egypt in the past, during my visit, I felt safe at every place I went to. The army and police are stationed in all major cities. At times, in terms of the security, it will feel like you have come to some war zone. Especially on the way to the Sinai region. There are at least 10 stoppages on the way, where the army will stop vehicles and check each of them thoroughly. At no point in my trip did I feel unsafe in Egypt. I know Egypt is probably not as safe as Europe or America but incidents can happen anywhere and you cannot stop going to places because of that.
In monetary terms, this is the best time to go to Egypt. Since the revolution, the Egyptian pound has gone down from 20 Indian rupees per pound to just over 4 Indian rupees per pound. Accommodation and food are extremely cheap. For other things like taxis, shopping, you will have to bargain like crazy. People will quote absurd prices but you have to be smart and negotiate the right prices. If you do that, you will find that everything is super cheap.
In general, for taxis, check prices to any destination with locals before negotiating with the driver. In Cairo you can check prices with Uber. For souvenirs, never buy at touristy places, things are usually the most expensive there.
3) Its a combination of a Cultural and Beach vacation
Egypt offers a little bit for every kind of traveller. Everyone knows about the historical and cultural part which include the Pyramids, the Museums, the Tombs and the Temples (Karnak and Luxor). There is so much history here. Every place that you go to has more than 5000 years of history behind it. It is said that if you dig more than five feet deep in places like Luxor, you will find something valuable. It is because of this fact that the government has banned any unauthorized excavations.
On the other hand, not many are aware about the quality beach locations that Egypt has. The South Sinai peninsula has some of the best beach locations in the world. The main places to visit here are Dahab and Sharm El Sheikh and both are absolute opposites. Dahab has the vibe of a chill backpacker town while Sharm offers a luxury resort feel. There are a few other beach towns in the mainland area of Egypt like Marsa Alam which are also supposed to be amazing.
4) Egyptian food
If everything that I have talked about earlier doesn't excite you, then this bit definitely should. The food in Egypt is amazing. It is a very similar palate to our Indian food. They have amazing shawarmas and falafels which are super cheap. Surprisingly, their main daily food is a vegetarian dish called Koshary, which is a mixture of beans and rice. Also, their non vegetarian food is absolutely amazing, especially the grilled chicken and lamb. Egypt is a foodie's paradise.
Some Egyptian restaurants that I tried and recommend are:
#Filfela and Kazaz in Cairo.
#Happy Land hostel, Sofra restaurant, Al Sahaby lane at Nefertiti hotel and pub 2000 for alcohol in Luxor
#King's kitchen in Dahab
#El Masrein in Sharm El Sheikh
5) Red Sea Diving
According to the Bible, the Red Sea is thought to be the place where Moses parted the sea. This is a pretty well known fact. What most people do not know is "how good the diving here is."
The diving and snorkelling in the Red sea is one of the best in the world and it is cheaper than most other places. The water is warm, the visibility is great and there are loads of fish. The reef starts right on the beach. At some resorts in Sharm El Sheikh, you can literally jump off a small jetty and snorkel or dive. This is a good place to do your certification. I found Camel divers the cheapest and extremely professional.
For diving here, the general rule is that the farther south you venture into the red sea, the bigger the fish get. The Red sea forms two gulfs because of the Sinai peninsula: the Gulf of Suez and the Gulf of Aqaba. Dahab is located in the Gulf of Aqaba while Sharm El Sheikh is located at the tip of both the gulfs. At Dahab you get milder currents and smaller fish while at Sharm you can get really strong currents and much bigger fish. Especially, the dive sites around Tiran island are famous worldwide for amazing drift dives. There are four dive sites here out of which I did Jackson's reef and Woodhouse reef. Another great dive site is Shark and Yolanda reef at Ras Muhammad National Park. The most famous dive site at Dahab is called the Blue hole which is a 155 meter deep sinkhole.
Egypt is renowned for its wreck dives. The most famous one is that of the SS Thistlegorm which rests in the Gulf of Suez. It is one of the best wreck dives in the world. Unfortunately, I was not able to do it because of unavailability during the days I was diving. It is reminiscent of a museum in which you can see world war tanks, airplanes, motor bikes and many other interesting things.
The prime months of diving in Egypt are from July to September. During these months, the current is at its strongest and there is a high possibility of seeing something really amazing.
Hope I have given you guys enough reason to plan your Egyptian Adventure!!