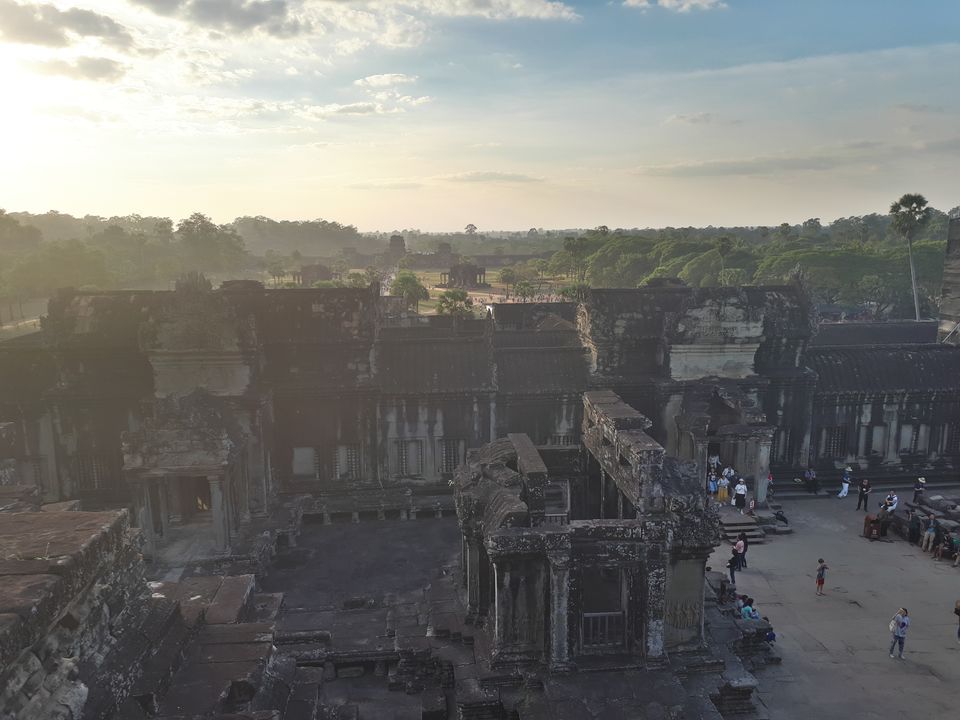 After a short day and night in Phnom Penh, where we'd arrived from crossing the border from Vietnam, we had now set off to go to Siem Reap, the home of Angkor Wat. Siem Reap is a fairly new looking city in the north west of Cambodia and is only a few miles away from the temples
What I didn't know that in addition to Angkor Wat there are a dozen or so more temple complexes in the area. Angkor Wat was once a Hindu temple city dedicated to Vishnu, one of the three main Gods of Hinduism. The temple still stands, but the city is now gone. The whole area is located in a dense jungle and the main temples to see in the area are –
1. TA PHROM
Commonly known as the tomb raider temple (after the movie) or anciently known as Rajavihara, this temple should be the first on your list. Constructed around 800 years ago, this is a good gateway to the Khmer world. Trees have overtook this temple and in some cases entire trees have grown on top of the roof. It is left in the same condition as it was found, serving as a great photography point. It used to be a Buddhist monastery.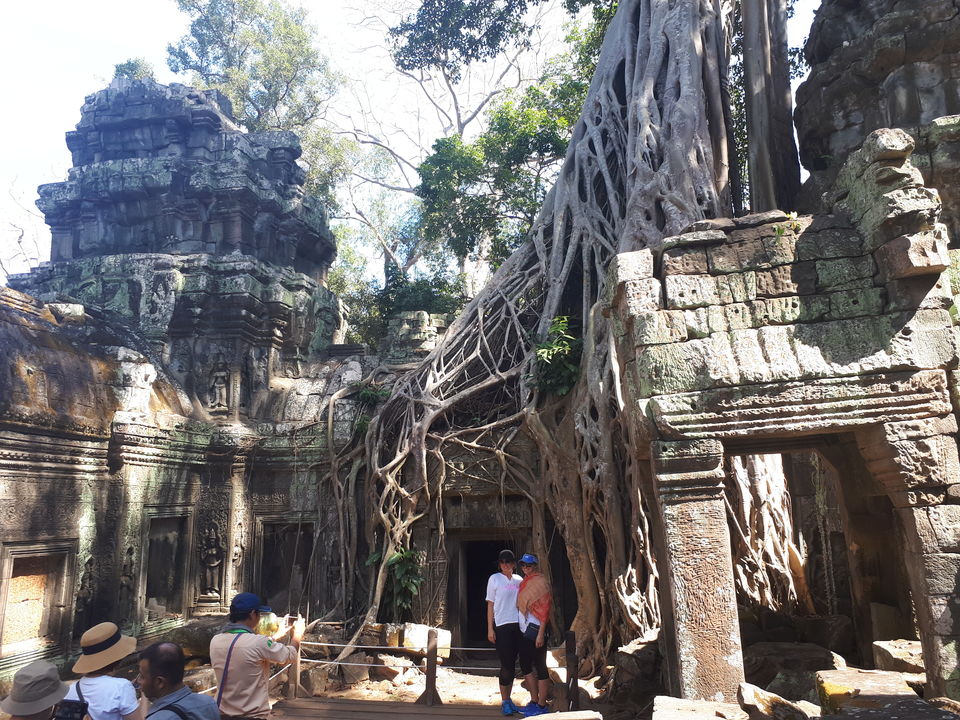 2. ANGKOR THOM
This complex was the last capital of the Khmer empire and the temple in its center, the bayon serves as its main visiting point. Bayon is very unique in a way that all of the temple facades have huge faces on them.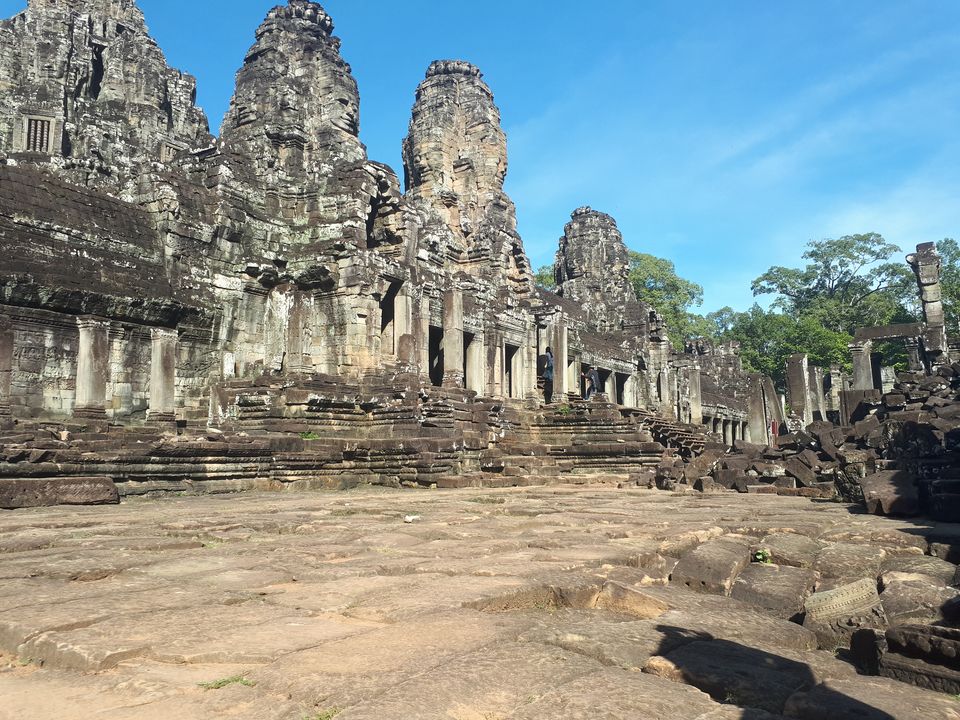 The entire temple is comprised of such faces itself. You can easily spend an hour here and it is easy to get lost as all sides look similar.
3. ANGKOR WAT
The largest Hindu temple in the world and the center point of travel in Cambodia, this temple remains one of the most impressive Ives seen in the world. Its scale is colossal and it its pyramid form gives it a sense of glory. The courtyard planning, carved pillars and murals, strikes a note close to home, but the sheer monumental nature blows your mind. Be prepared to wait in line to get to the top most point.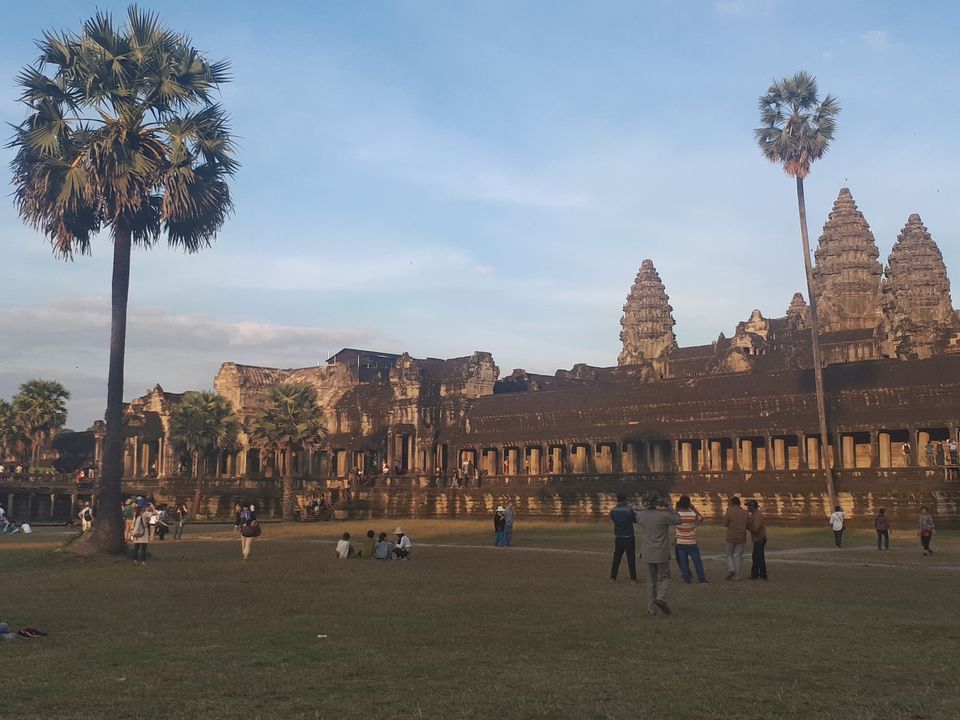 Earlier, the main shrine was of Vishnu, but now it has been moved to the ground floor and a Buddha has been kept in the main sanctum.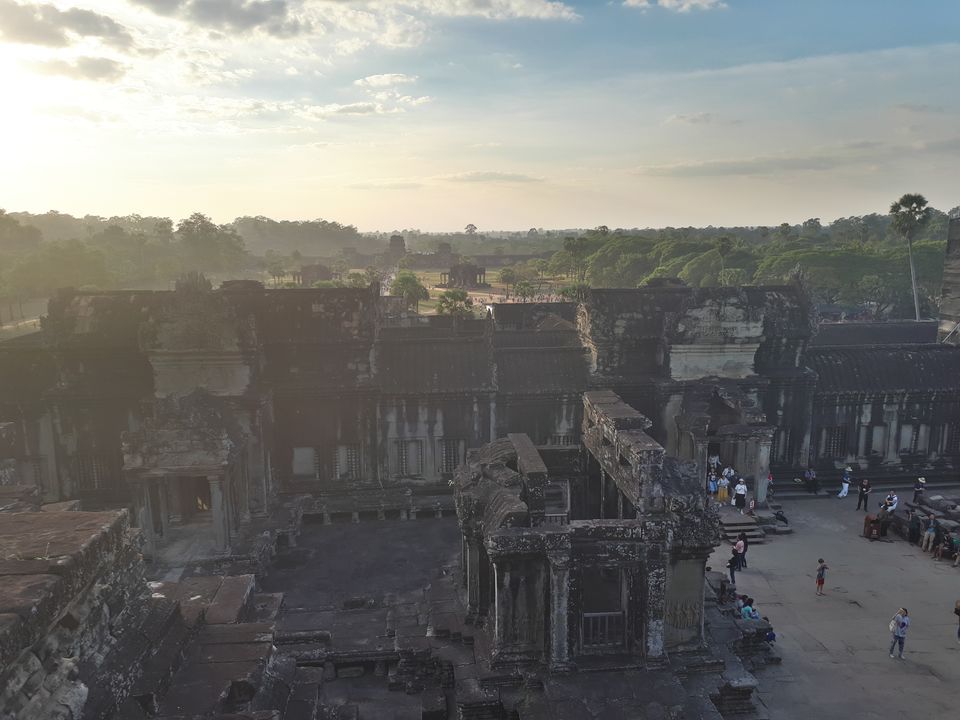 Spend the whole evening and get a view of the sunset from top of the temple.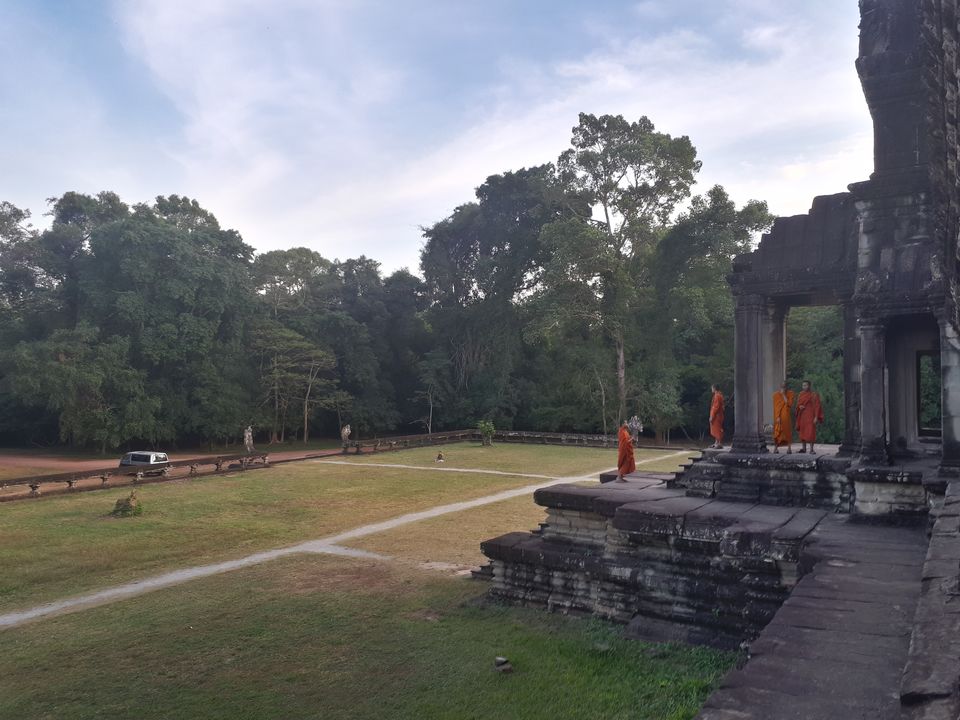 Tips –
The above temples will easily take around 6-7 hours to visit, and unless you're a history fanatic, it will be enough to see in Angkor.
A one day pass to see all the above temples costs USD 37 and it is to be obtained from outside, at the Angkor Visitor Center. Taking a tuktuk from Siem Reap to the center and drive you to all the temples is the best and cheapest option. It shouldn't cost you more than USD 10. Lunch can be done inside the temple complex at any roadside cart or hotel shack. Can be anywhere between USD 3 to 20.
Be sure to wear full clothing (men and women) or they won't take you inside the temples.
Returning from the last sunset of the year in Angkor Wat, it was now time to party the last night of the year in Siem Reap.
Budget: Rs. 3600 per day (in Angkor)
Best time to visit: November to March.