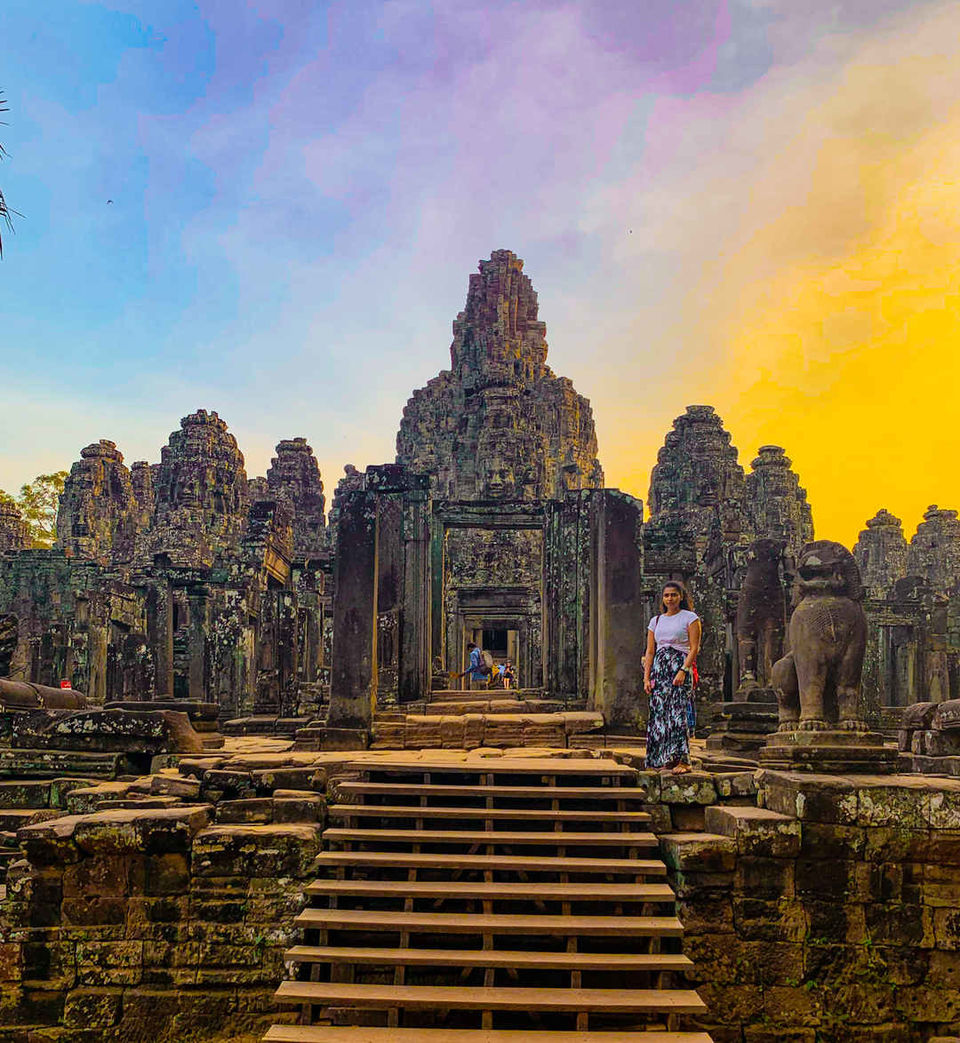 We visited Siem Reap, Cambodia in January 2020, just before the outbreak of Covid-19 hit the whole world. And now you are probably wondering, "When will I get to travel again?" Right?
Well when restrictions are lifted in the future or whenever you feel is the right time, the tips below will help you explore this magical place! Also, good news, this will be a very budget friendly trip, because everything is super affordable in Cambodia!
Main Question - What does Siem Reap offer? Party, yes. History, yes. Culture, yes. What else do you want from a holiday?
In this article I will be highlighting the top 10 temples you must visit when you go to Siem Reap.
Trip Details:
1. Trip Duration: 5 Day Trip
2. Location: Siem Reap, Cambodia
3. Days Needed To Explore the 10 Temples mentioned below: 2-3 days (minimum no. of days required)
4. Angkor Wat Pass: We took the 3 Day Pass which gives you entry in all temples (available in USD, Cambodian Riel, Thai Bath, Euro). The entrance ticket can be paid in cash or credit card. Please note the Koh Ker temples need a different entry pass.
1-day pass – US$ 37
3-day pass – US$ 62
7-day pass – US$ 72
Scroll down to check out the top 10 temples:
1. Angkor Wat, Built in Early 12th Century
Time Needed To Explore: Minimum 1 day, or 2 to 3 days to explore properly
Angkor Wat in Khmer is known as – 'Temple City'.
Angkor Wat temple is famous for it's sunrise, but no picture tells you the reality of thousands of people in the background waiting for their perfect shot!
We followed the tuk tuk driver's instructions - to get ready and come to the hotel lobby at 5:00 am, just so that we could beat the crowd and stand right ahead. Honestly, it can get annoying standing for hours there, while everyone wants to go ahead of you.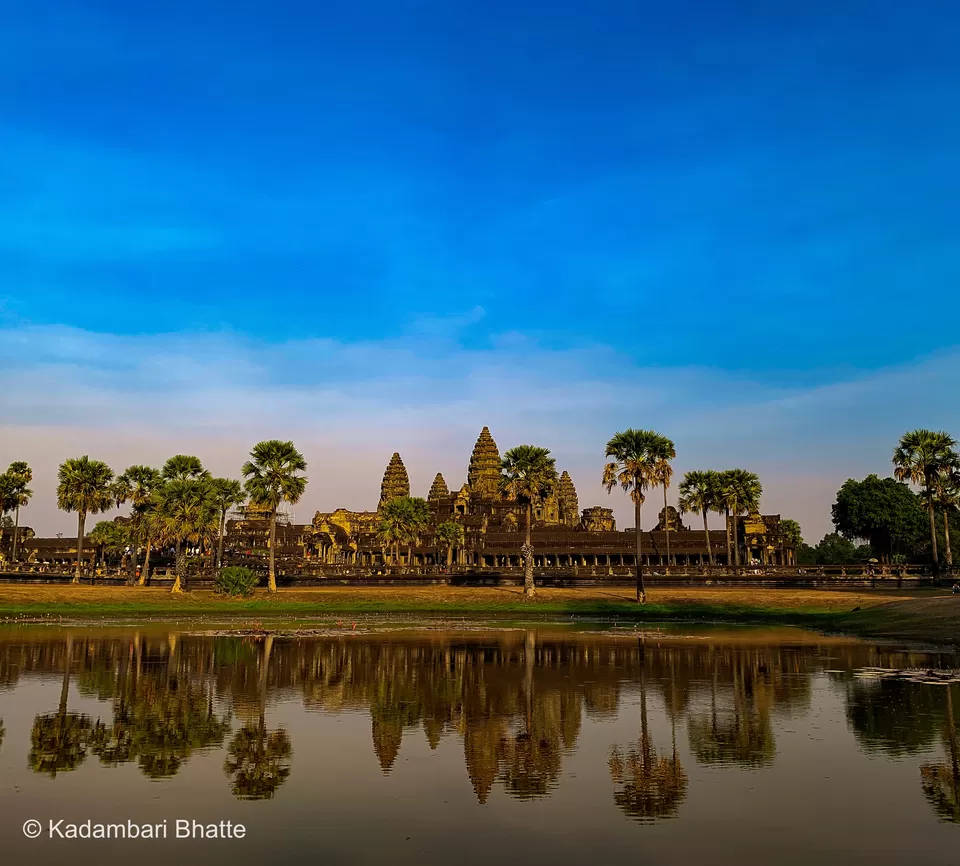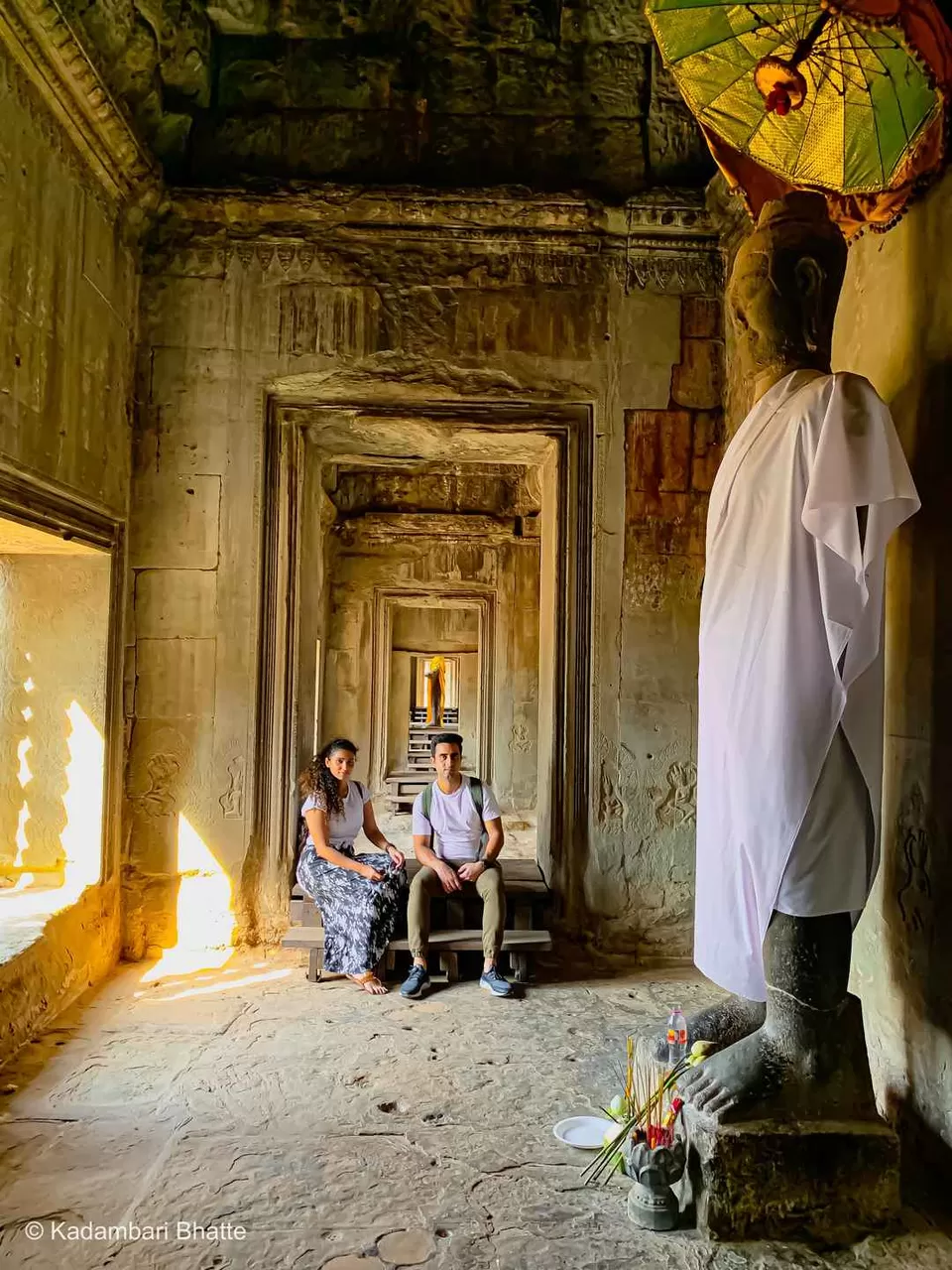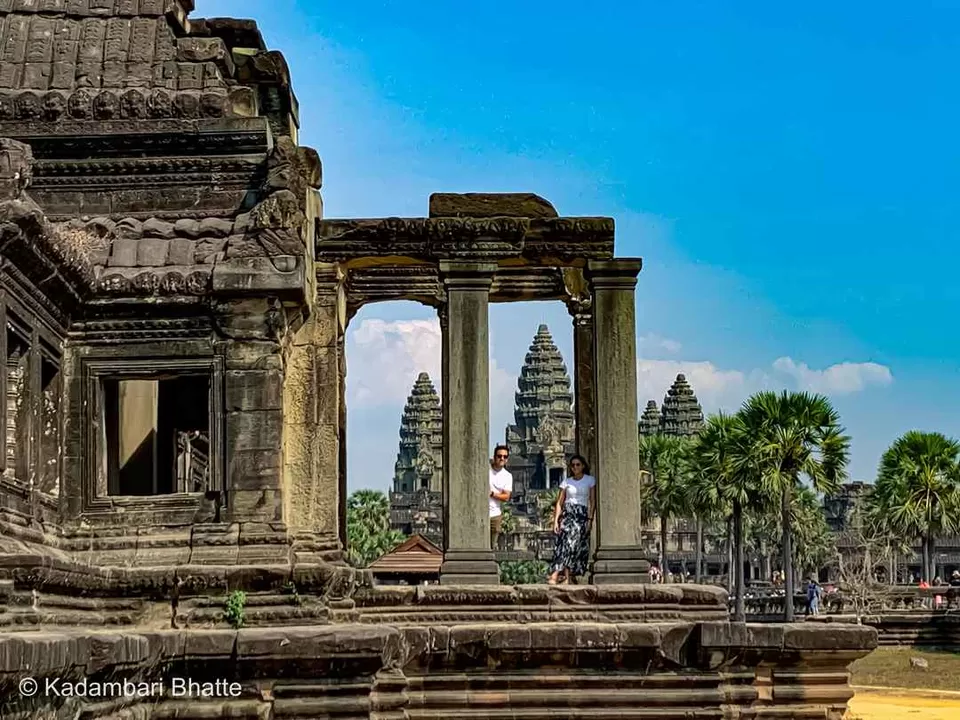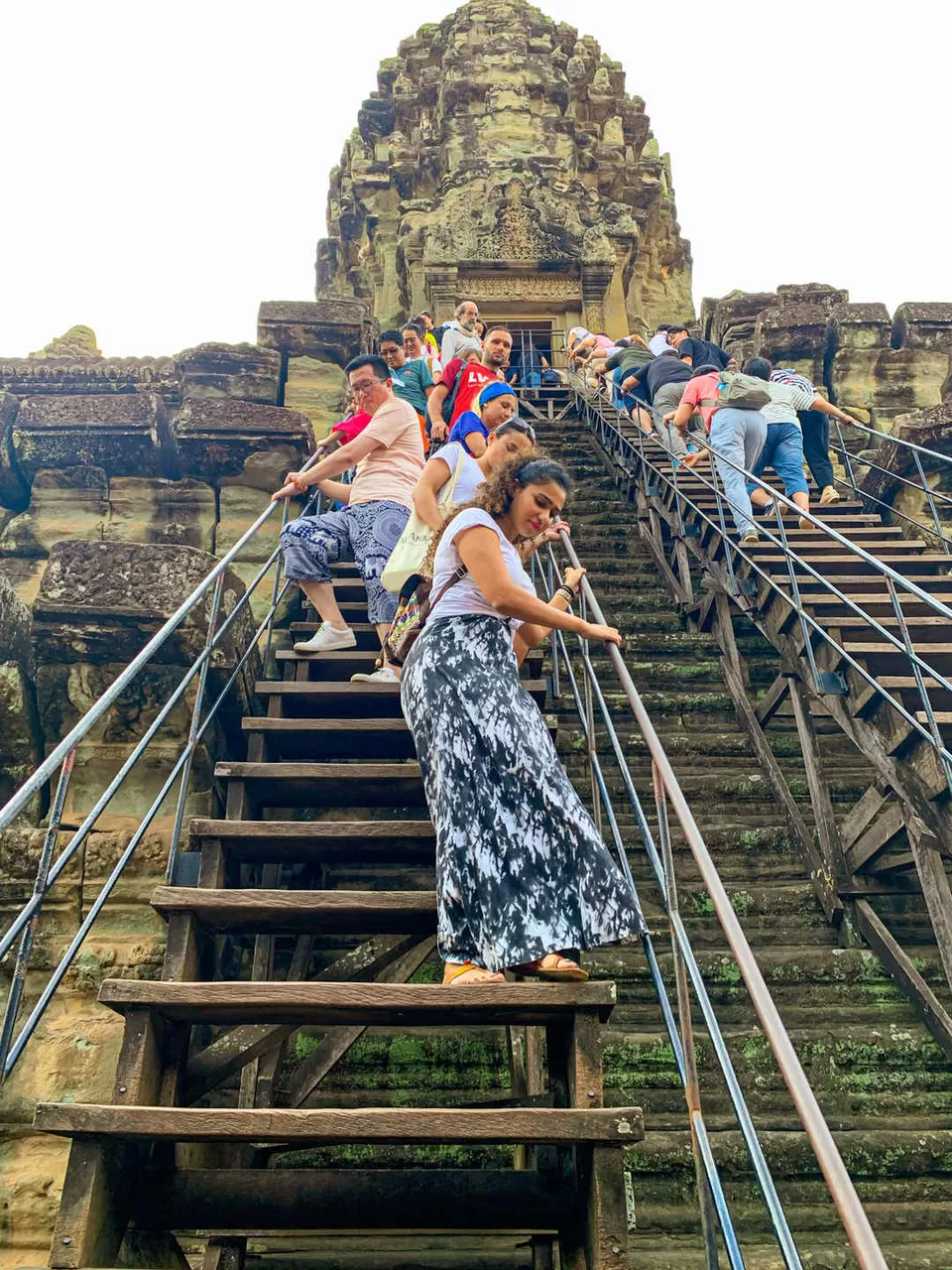 2. Bayon Temple, Built in Late 12th/Early 13th Century
Time Needed To Explore: 1 to 2 hours
The Bayon is a 'Khmer temple'.
No one can miss the big smiling face sculptures, which is indeed a striking feature of the Khmer architecture. And that's why it is one of the favourite temples of Siem Reap.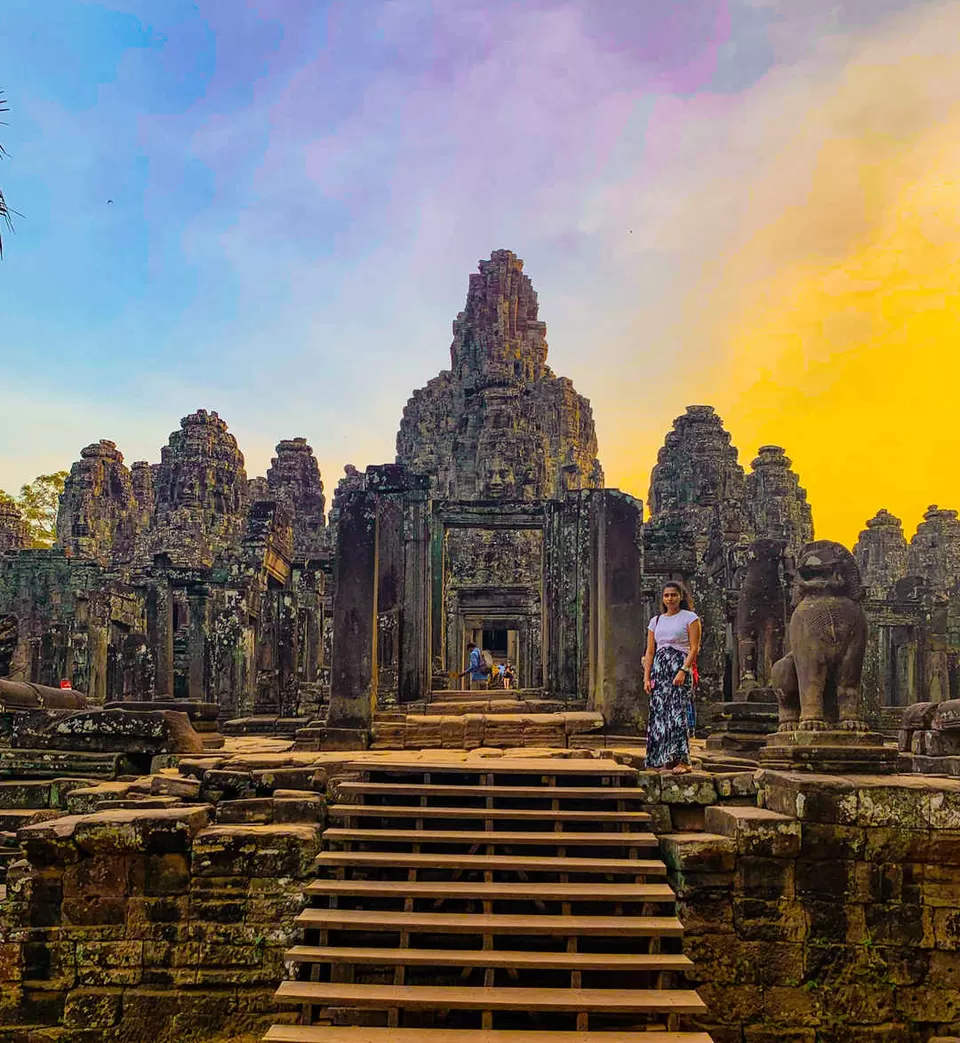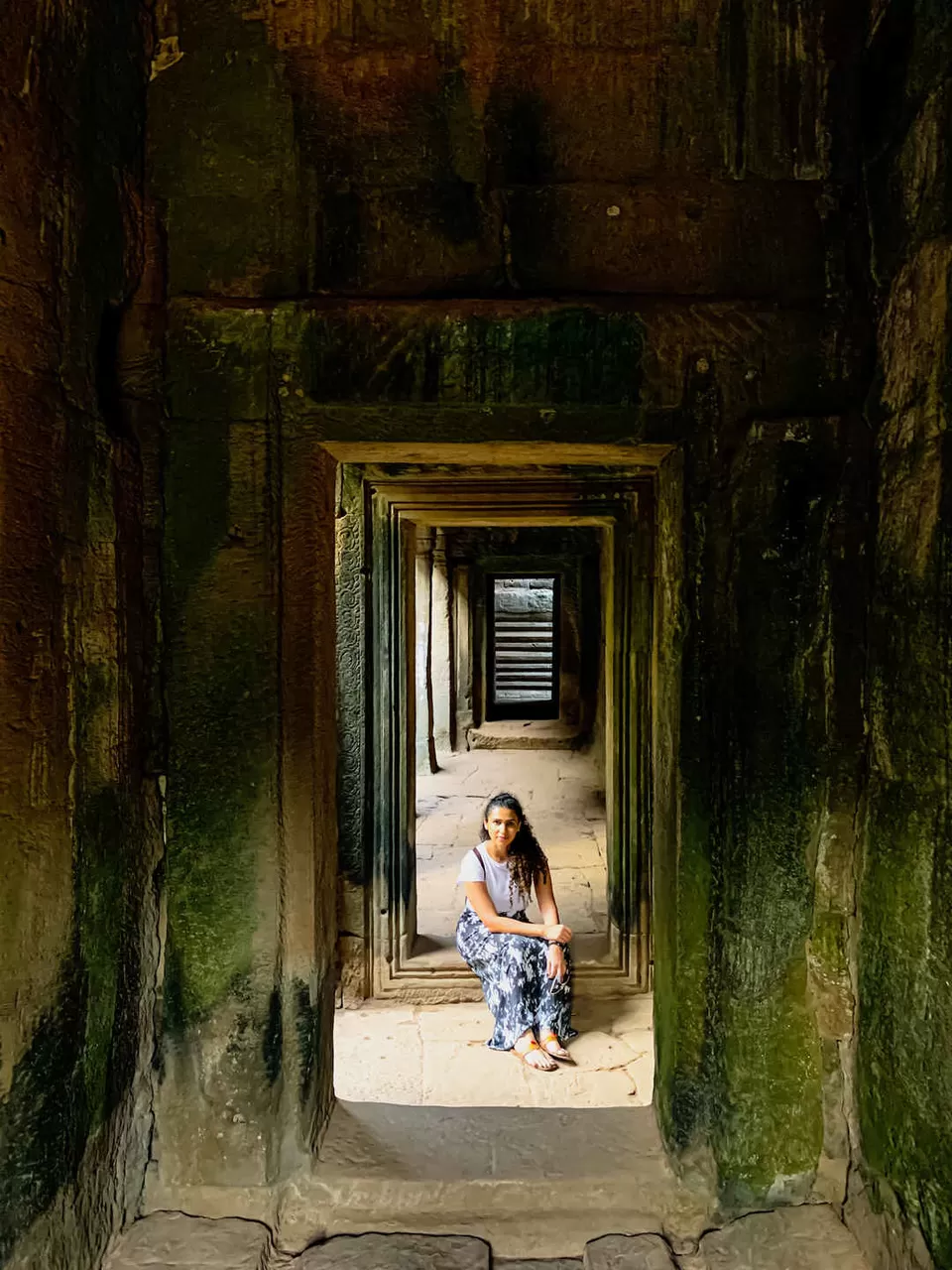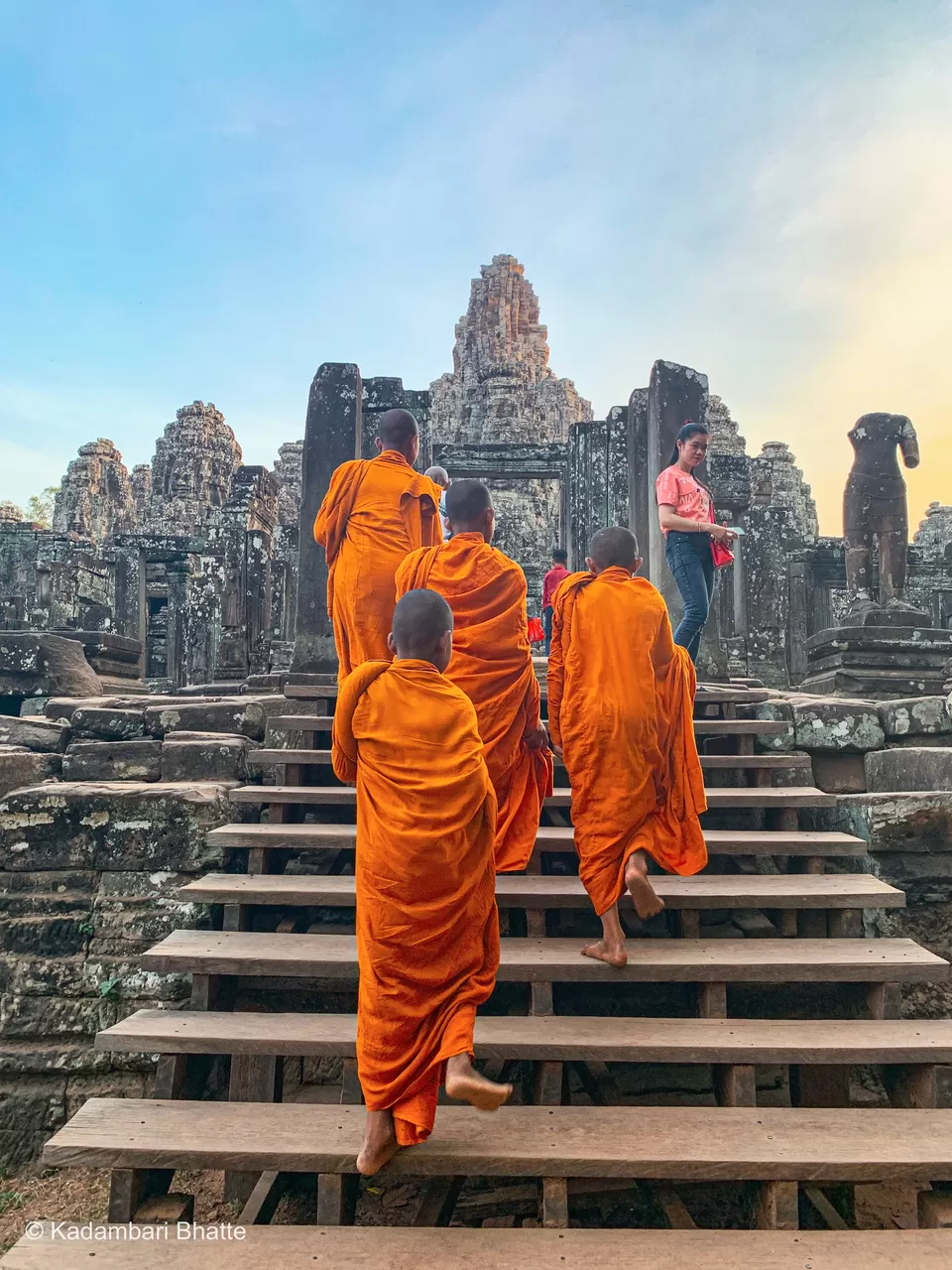 3. Ta Som, Built at the End of 12th Century
Time Needed To Explore: 30-45 mins
This is a very small temple built by the end of 12th century, known to be dedicated to the father of King Jayavarman VII, Dharanindravarman II. Locals say, the authorities have kept the roots intact to show the visitors, the actual state of the temples in which they were found.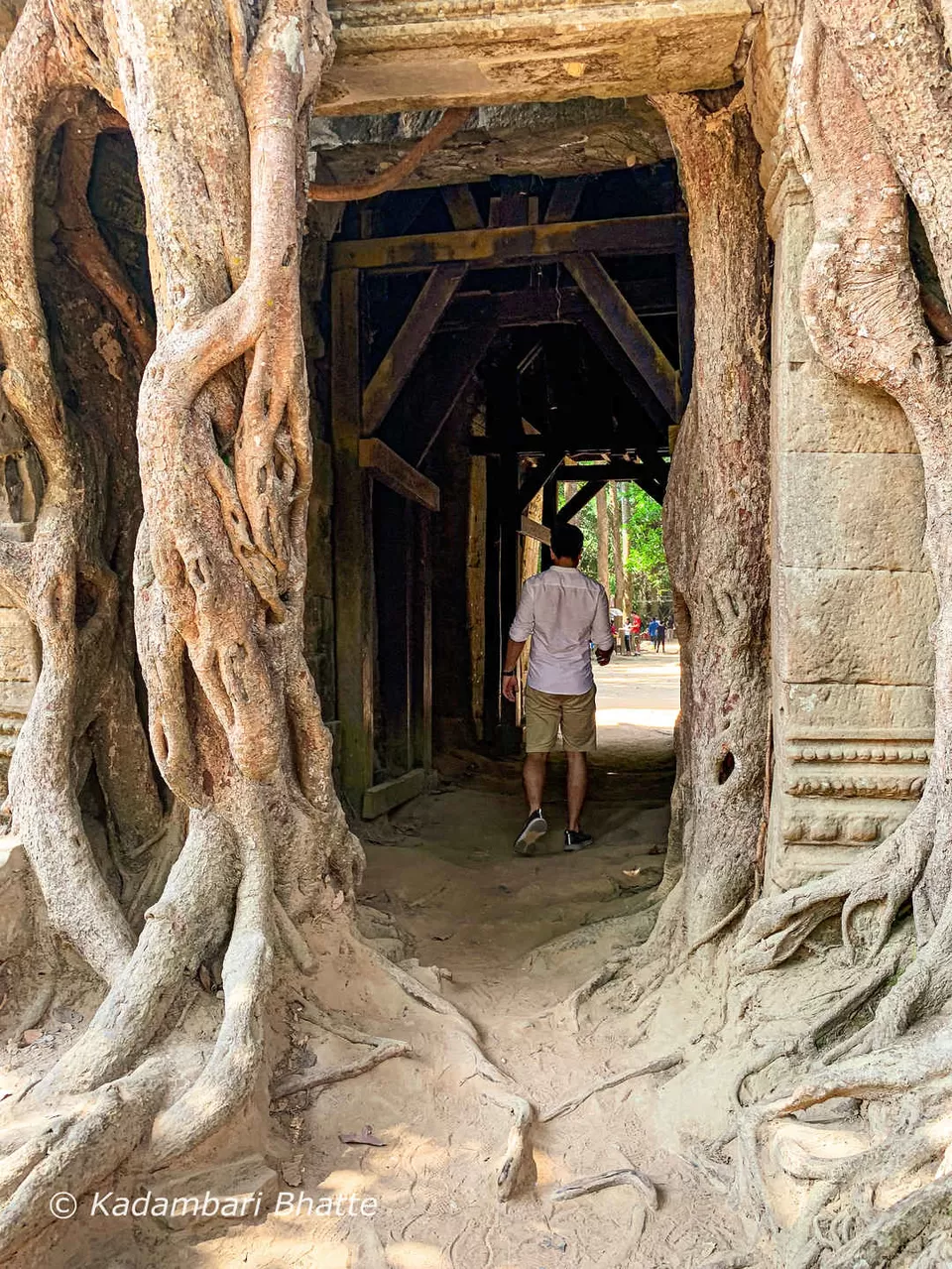 4. Ta Prohm, Built in late 12th/Early 13th Century
Time Needed To Explore: 1 hour
Ta Prohm temple was originally known "royal monastery".
Each temple in Angkor was built for a specific purpose and had a certain crucial role, and that is why Angkor became such a huge complex. Picture it as a unique kind of untouched city, which had its own sacred rules.
5. Banteay Srei, Built in Early 9th Century
Time Needed To Explore: 45 mins-1 hour
This is one of my favourite temples! The unique deep brown shades of the stone and the carvings especially caught my attention.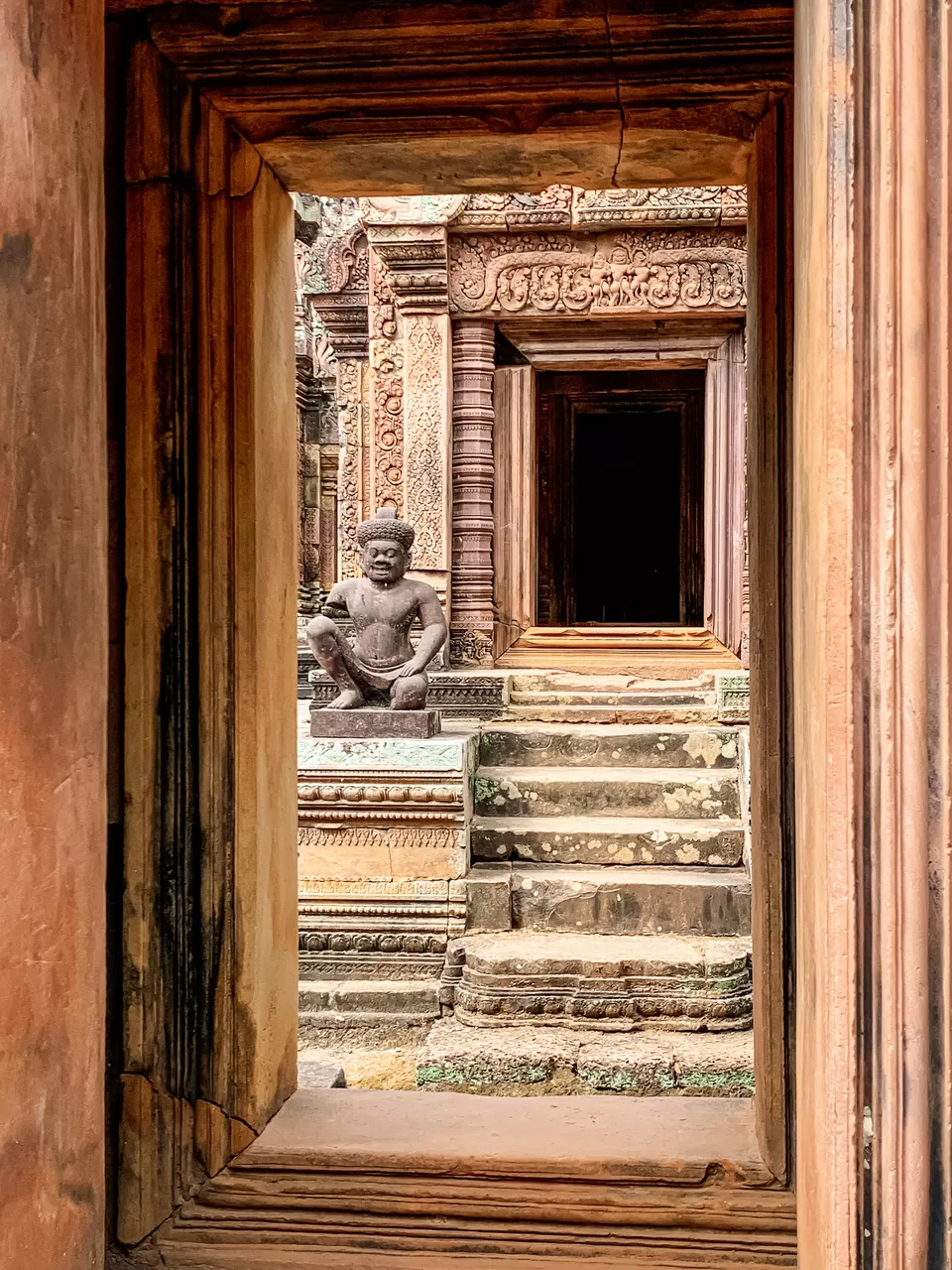 6. The Baphuon, Built in Mid 11th Century
Time Needed To Explore: 1-2 hours
This temple is dedicated to Lord Shiva.
The Baphuon temple is also known as 'temple-mountain', made from sandstone. When you look around, you will also see carvings indicating Hindu mythology and scenes from Ramayana.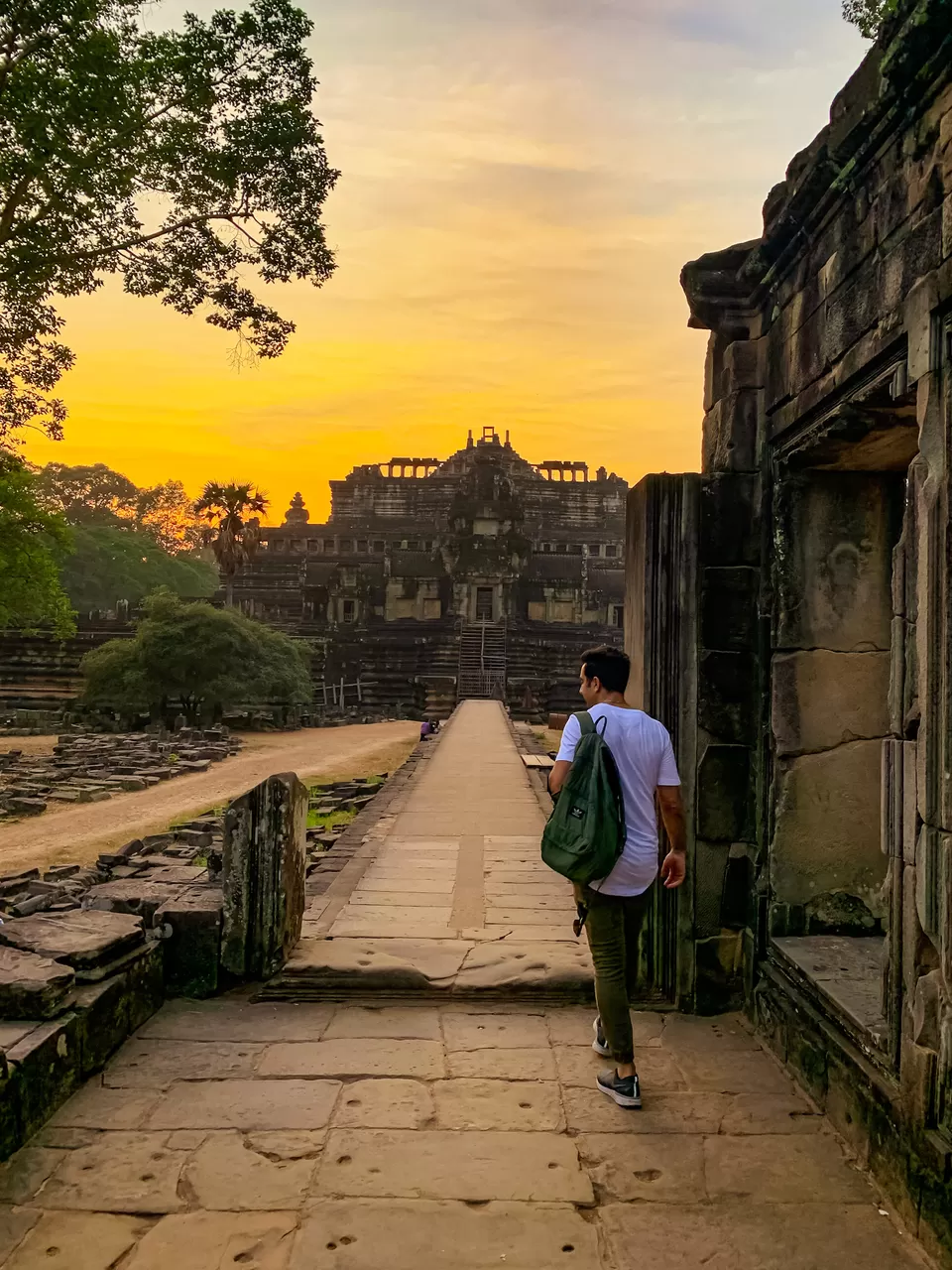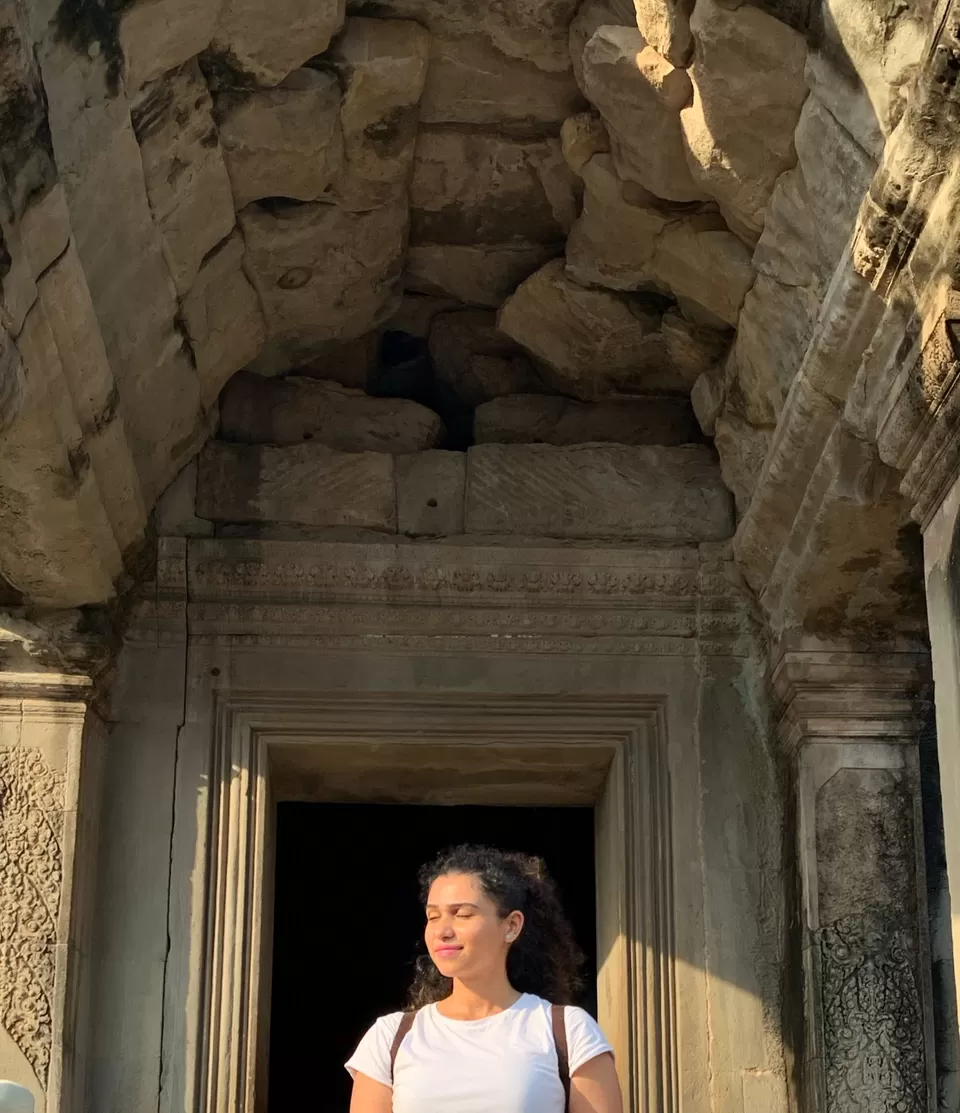 7. Bakong Temple, Built at the End of 9th Century
Time Needed To Explore: 1-2 hours
The Bakong Temple is one of the first 'mountain temples', dedicated to Hindu God Shiva. It is a very big complex with lots of stairs! I would advice visiting this temple either early in the morning or late afternoon to avoid the scorching heat.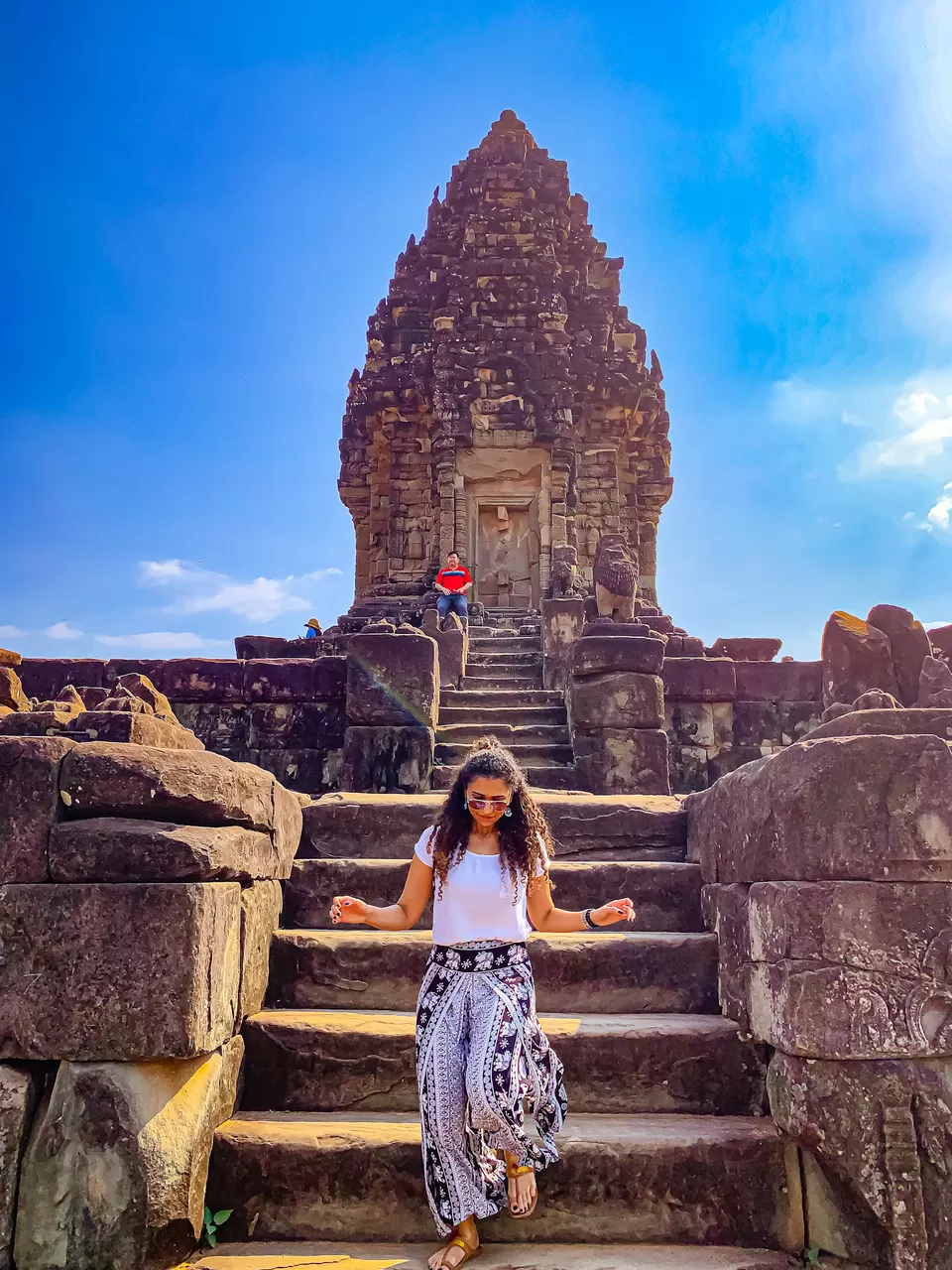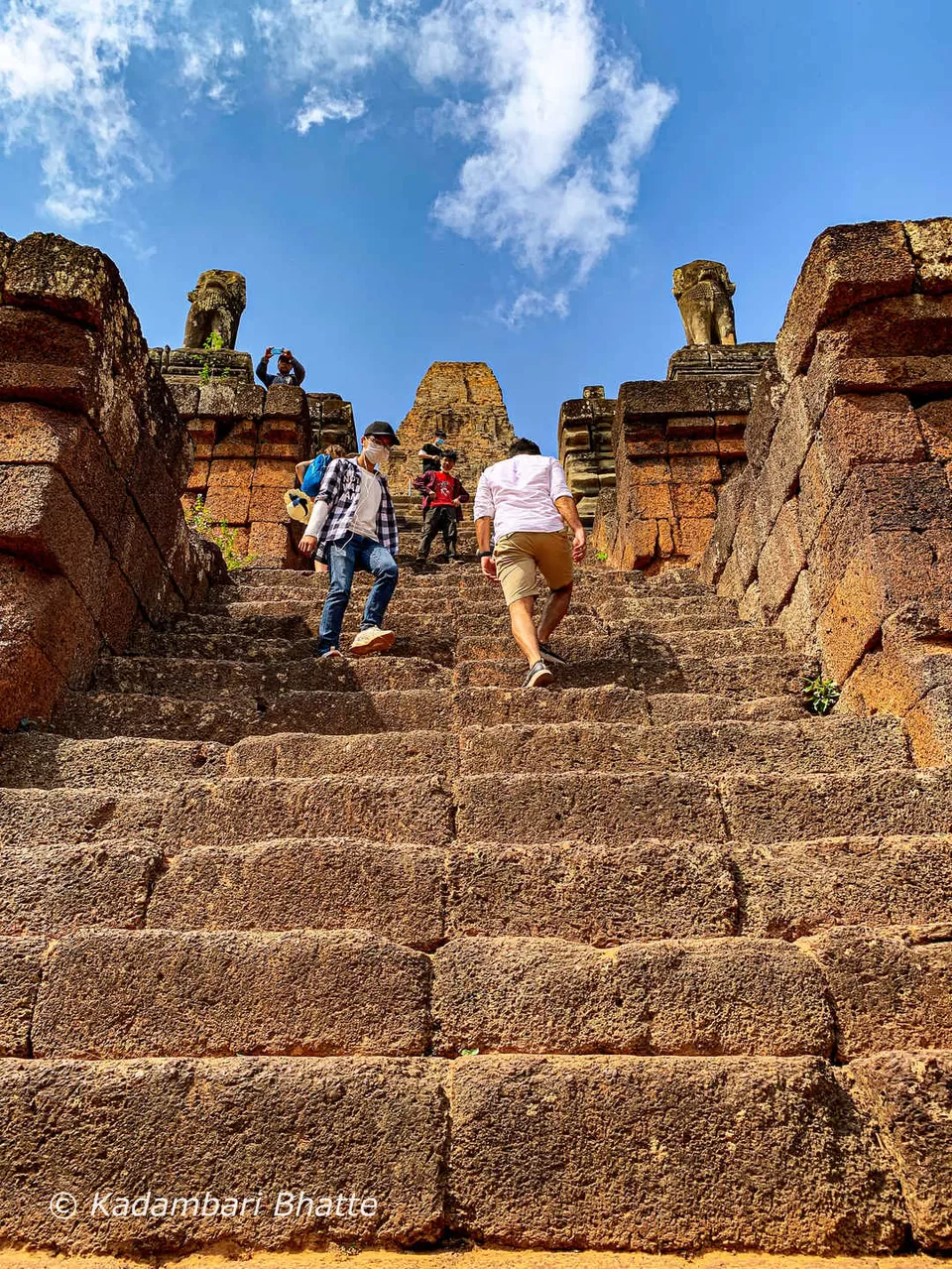 8. Preah Khan, Built in 12th Century
Time Needed To Explore: 45mins-1 hour
The name of this temple, Preah Khan, translates to 'sacred sword'.
A Buddhist King Jayavarman VII built the Ta Prohm temple dedicating to his mother. Our tuk tuk driver told us that, this temple is dedicated to his father, and we couldn't wait to explore both!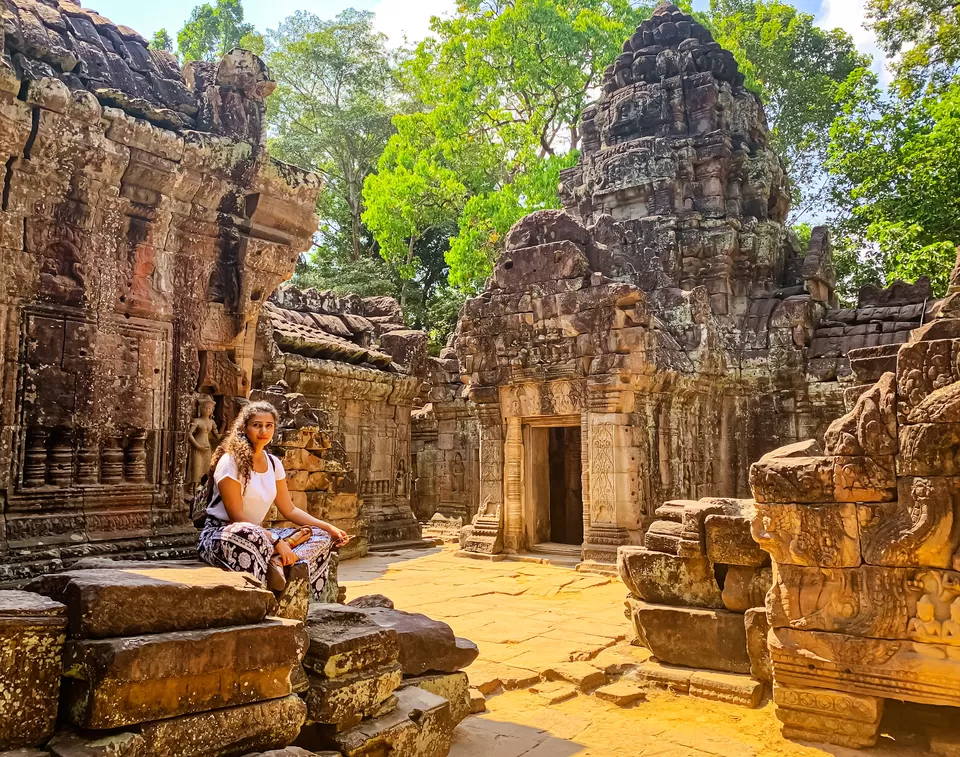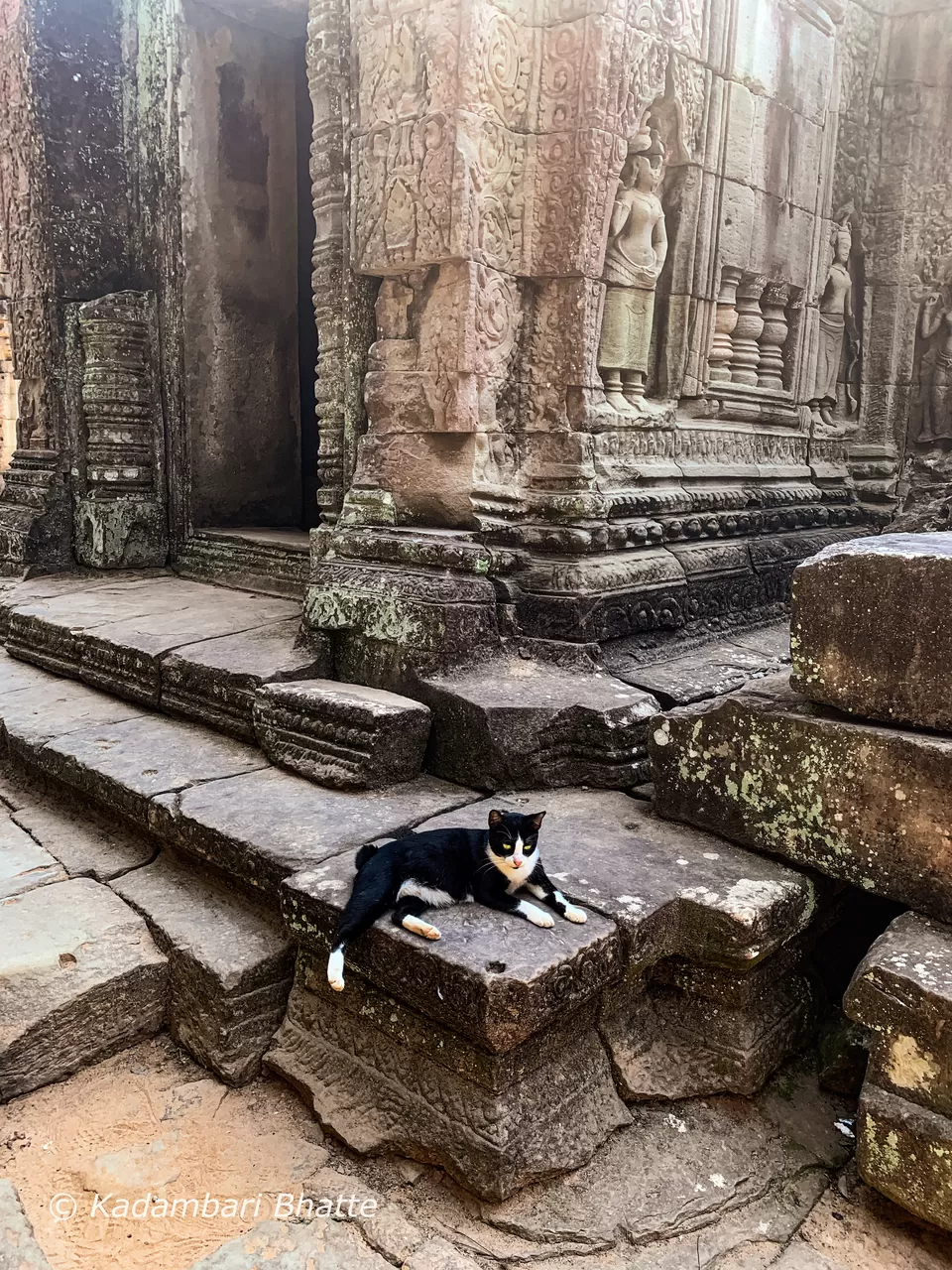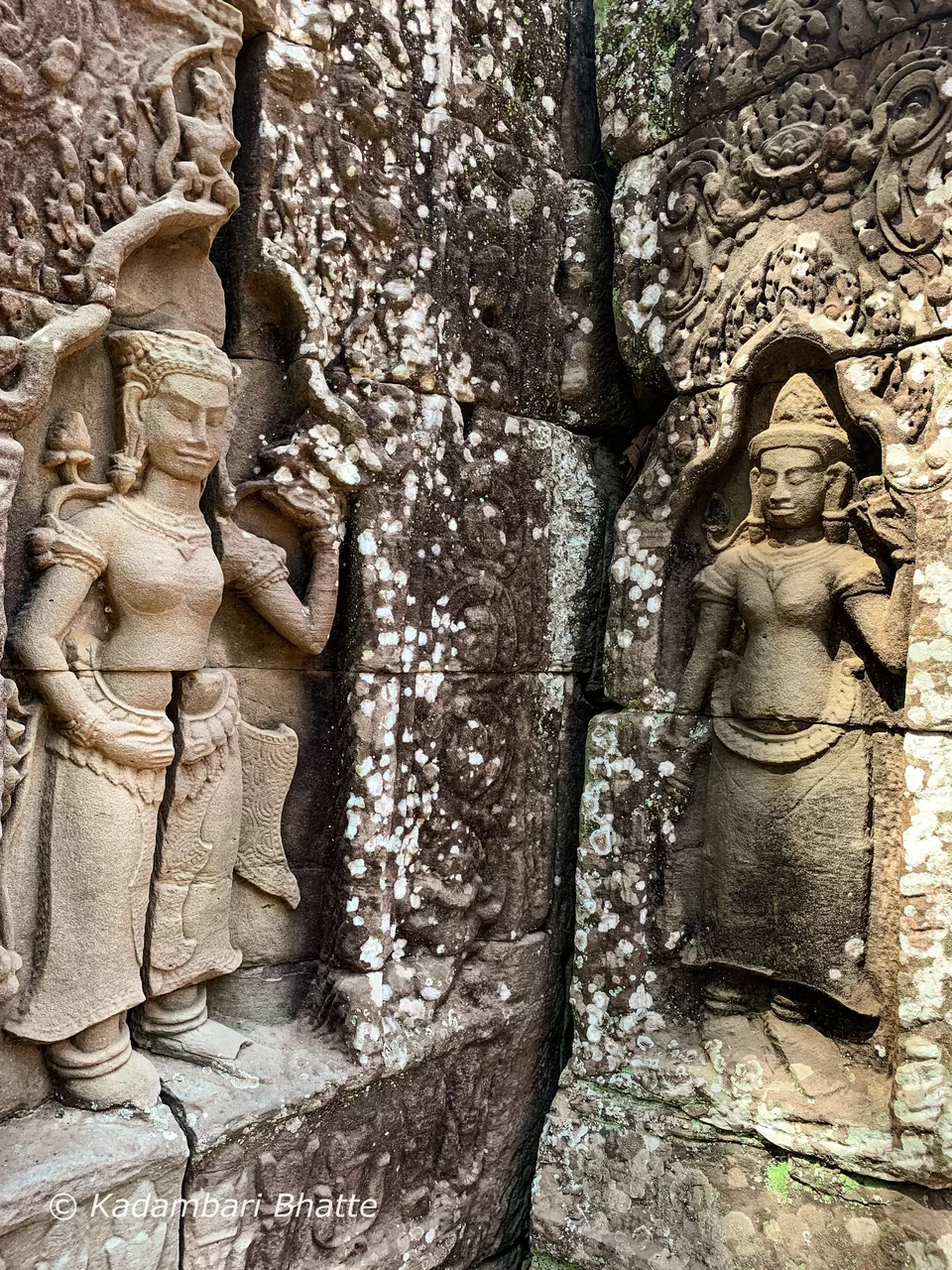 9. Angkor Thom, Built at the End of 12th Century
Time Needed To Explore: 15 mins
The name Angkor Thom translates to - 'large city'.
It is a huge city, surrounded by 8 meter high walls.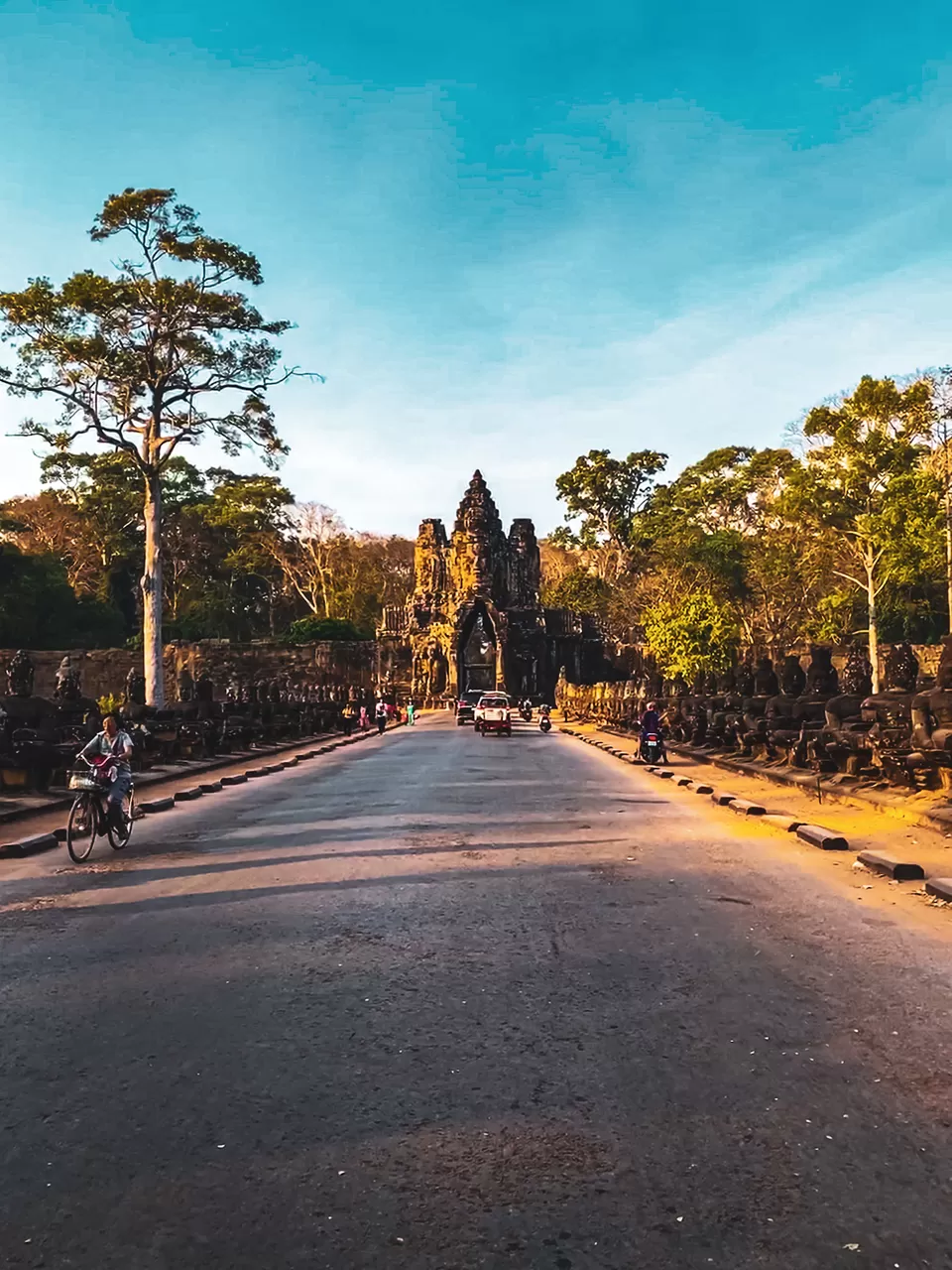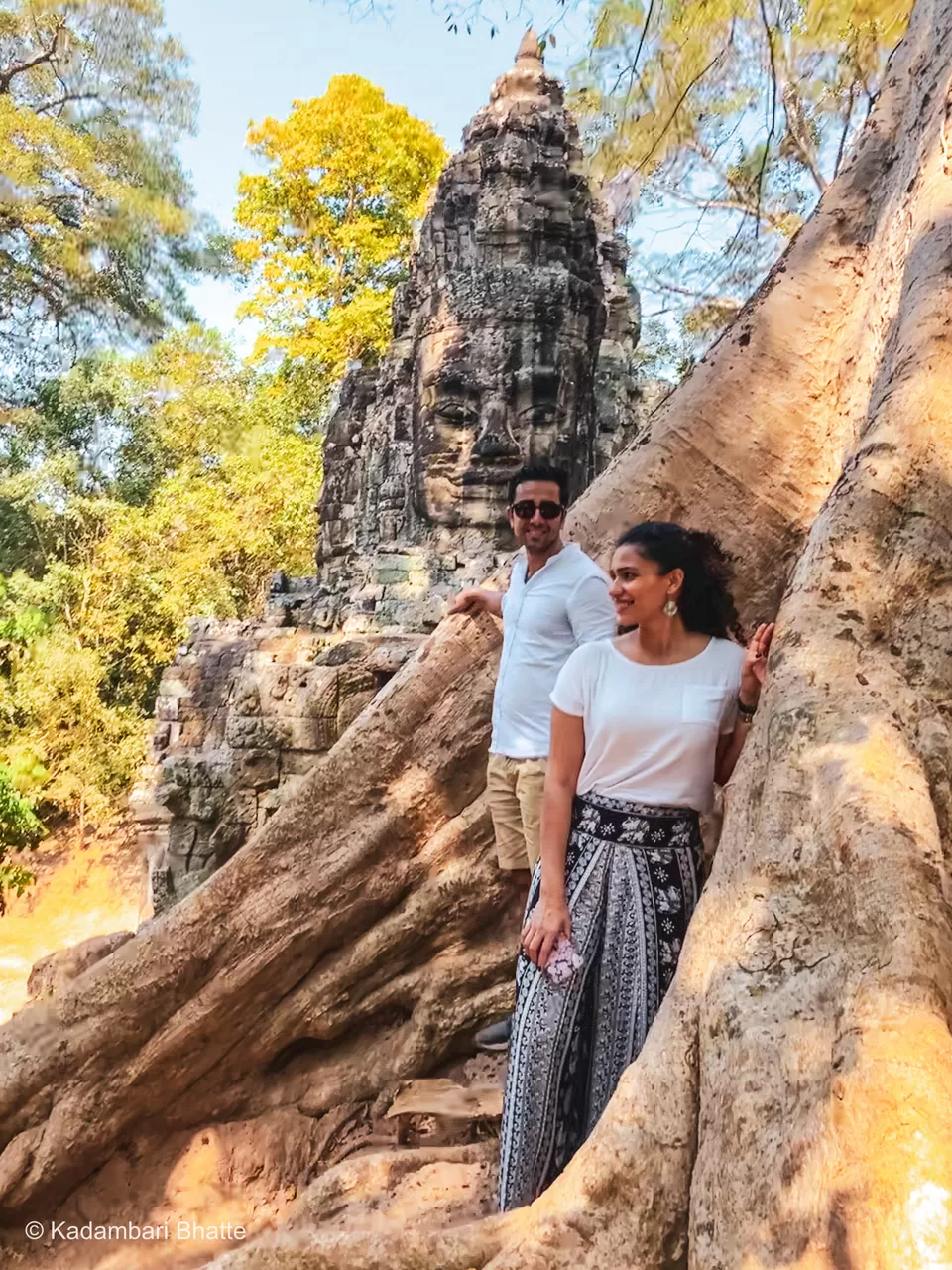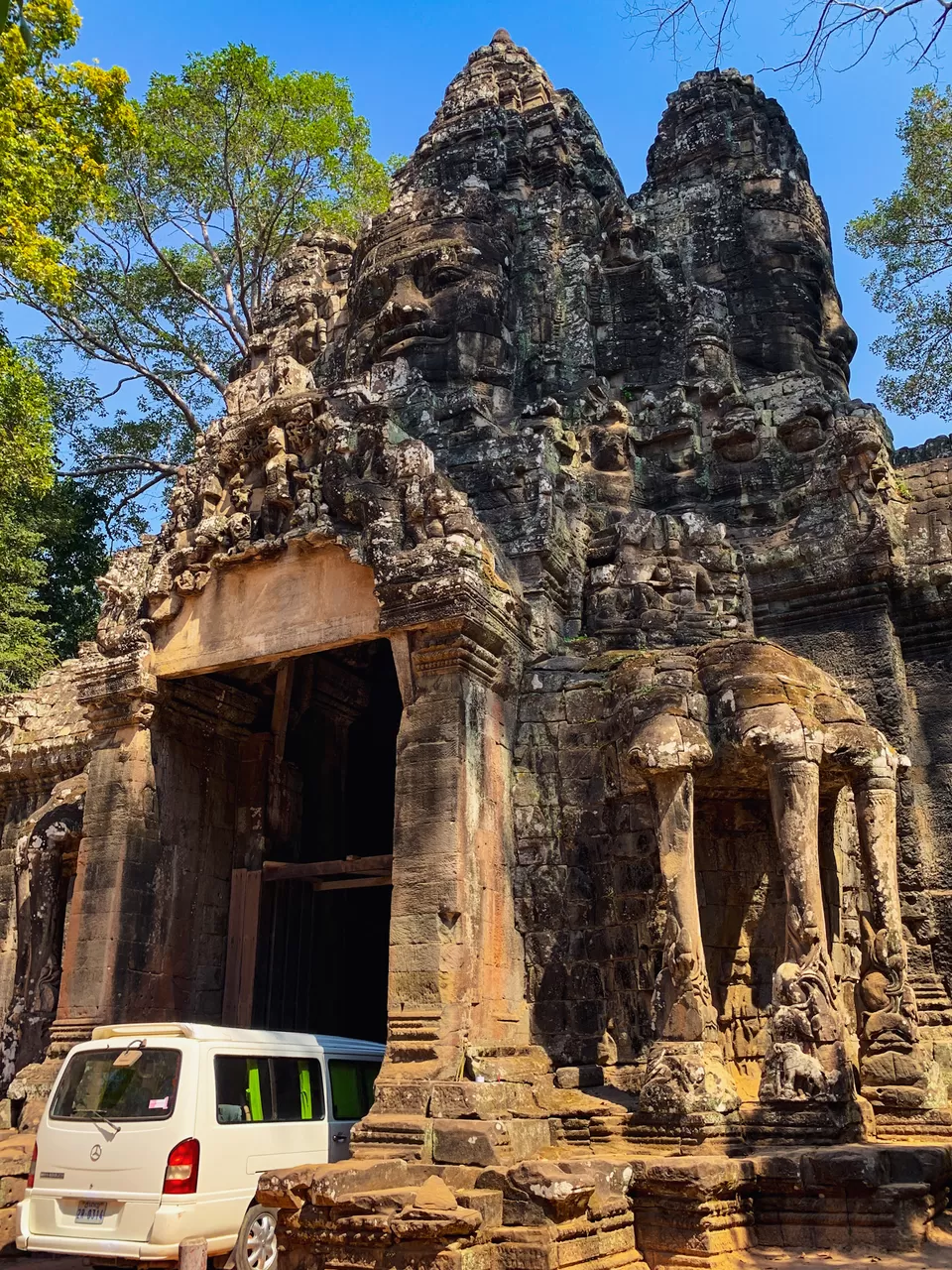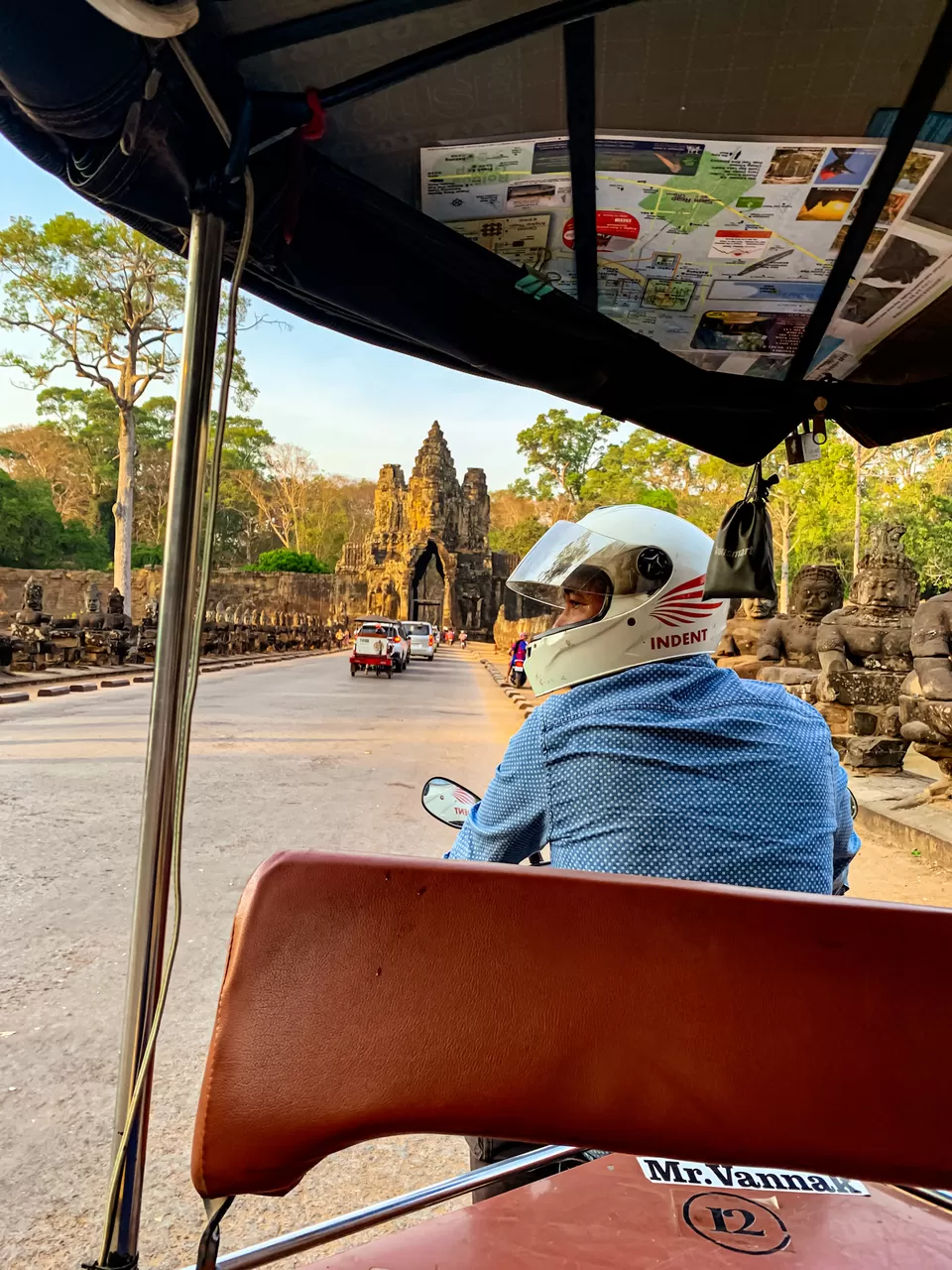 10. Pre-Rup, Built in 10th century
Time Needed To Explore: 1 hour
The name Pre-Rup means 'turning the body', referring to an ancient cremation rite.
Honestly, I found the area around this temple quite eerie! Although, the origins of this temple were unrelated to cremation ceremonies, they say in olden days, bodies used to be cremated here.
This is a very big temple which leads all the way unto three stories, showcasing a beautiful view of the city, surrounded by lush jungle.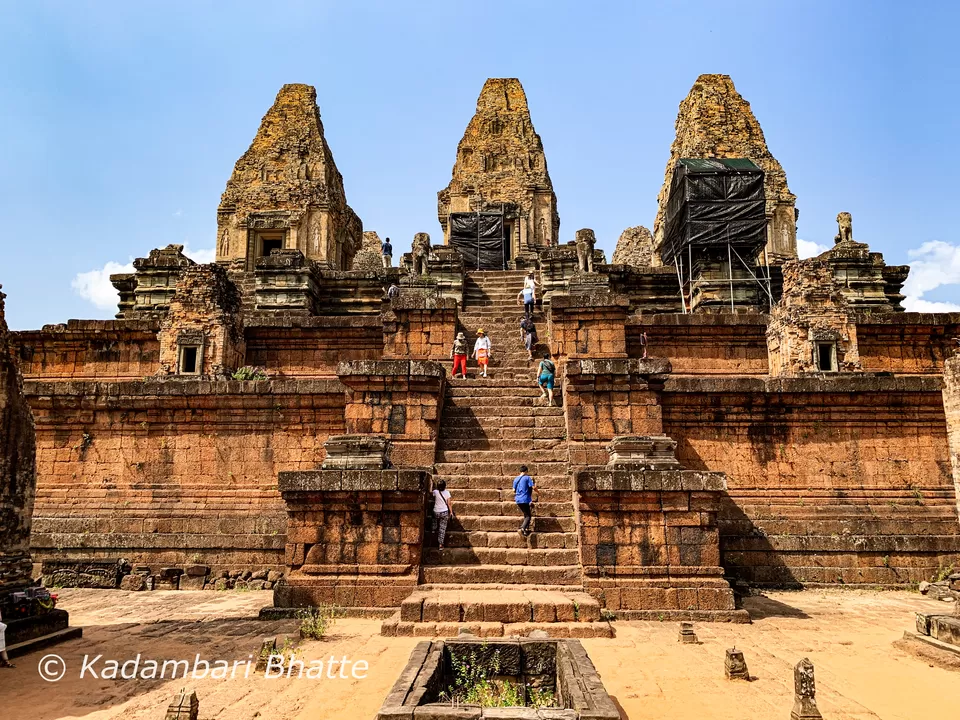 In addition to the temple history, Cambodia has a lot of local art, great food, good service, a lot of cheap spas and friendly locals!
I truly hope you found helpful tips for your future trip to Siem Reap. Feel free to drop me a message, or ask any question in the comments below. You can also drop me a DM on Instagram for itineraries/tips.
Follow me on Instagram for more Travel Inspirations - @curlytravelmess.