Cambodia will always remain close to my heart. Because in the truest sense, it was my first ever solo International Trip. Sure, after that, I went on more solo International trips to places like Sri Lanka, Seychelles, etc. but Cambodia will always be my first love.
Why? Because more than the beaches, culture, and the history, I was in love with the majestic Angkor Wat here. I have always been an old soul, this is why I have always been attracted to historical places and ancient era. And well, Angkor Wat is a paradise for history buffs like me.
From stories to architecture, everything will completely surprise you here. And honestly, your entire 3 days will go in a blink and you won't even realize that you haven't covered half of the temples here.
This is why I have listed down the top 8 temples that you definitely have to visit when you make a trip to Siem Reap.
About Angkor Archaeological Park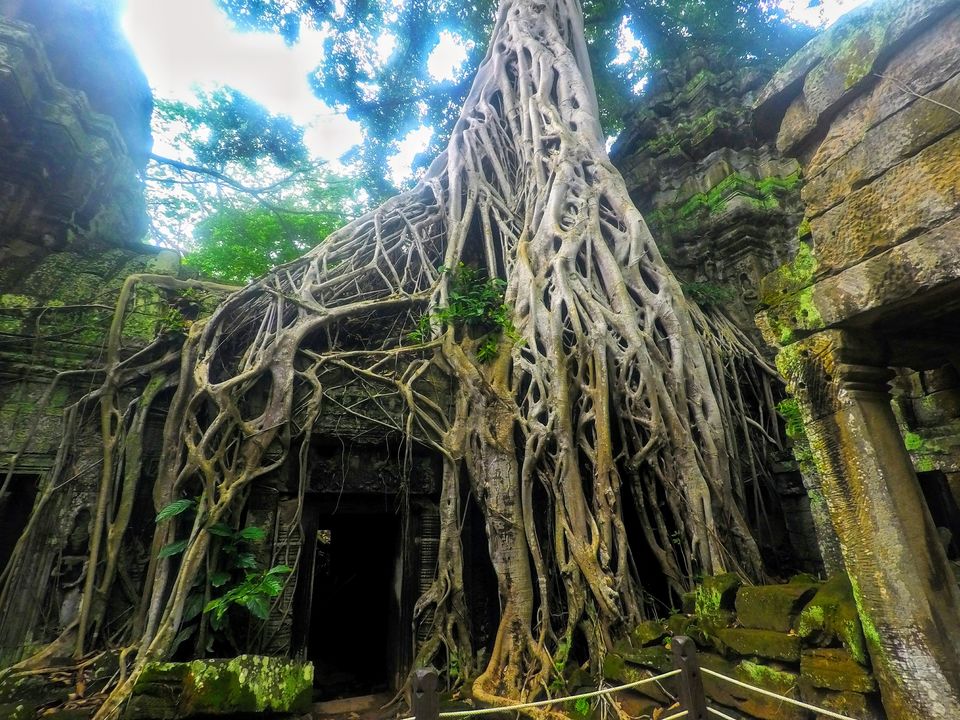 Sprawling over an area of 400 km square, Angkor Archaeological Park is one of the most important archaeological sites in South East Asia. A popular UNESCO World Heritage Site, Angkor was also the capital city of the Khmer Empire from 9th to 15th centuries.
It is the home to over 1000 temples, out of which Angkor Wat temple happens to largest single religious monument. Most of the temples were in ruins previously but have been restored now and is the one place where you can get a true sense of Khmer Architecture.
One of the most incredible things about this Archeaological Park is that it receives more than 2 million visitors every year! Although that's definitely not good for the site itself, this just shows that how popular this place has become now.
And well, with numerous Buddhist, Hindu, etc. temples filled with intricate carvings, corridors, and secret passageways, it is no surprise that Angkor is the place to be in South East Asia.
Best Time to Visit Angkor
Well, this is a subjective question really because it depends a lot on what kind of weather you can endure. Ideally, the best time to visit Angkor would be in winter as the climate is pleasant and cool at this time.
But this is also the peak season to visit so you will find it impossible to enjoy Angkor with such a huge crowd of visitors. This doesn't mean that you won't find a crowd here during the rest of the year. Angkor is so popular that you will find a huge crowd here at 4 a.m. in the morning too.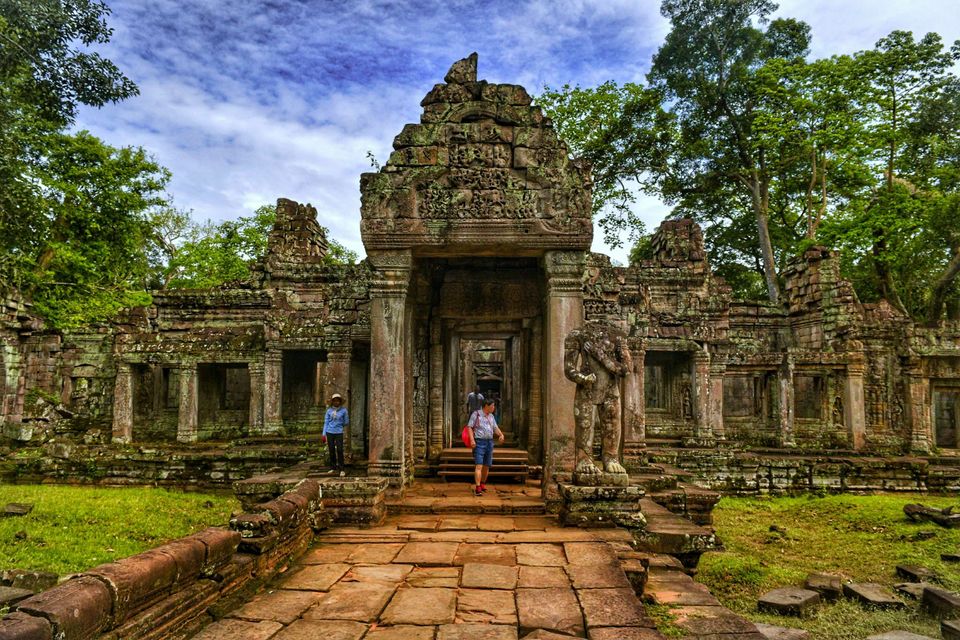 But yes, if you don't want to bother with too many tourists then opt to visit Angkor during the off-season, i.e., summer or monsoon season. Personally, I visited Angkor in the month of June and it was perfectly fine for me.
Sure, the weather was slightly warm during the day but intermittent rainfall made it fun to cycle and explore this place. So, if you don't mind a slightly hot weather and little rainfall then summer months could be considered too.
How to Reach Angkor
Angkor lies near the Siem Reap city of Cambodia and can be reached by multiple available transportation options.
Cycle/Motorbike
If you want totak flexibility over your Angkor Park schedule and itinerary then I would suggest you to rent a cycle or motorbike for the same. You will get a cycle here for 2-4 USD per day and a motorbike for 10 USD a day which you can use to explore the temples.
This is the best way to discover the temples as you get to spend as much time as you want, without having to follow any tour schedule.
Rickshaw Tour (Tuk Tuk)
If you are a little short on time and don't wish to cycle or bike to Angkor. Then, another option would be to take a Auto-Rickshaw Tour for the day. This will include a tour of the major temples in the Angkor Park and will cost around 15-20 USD per rickshaw.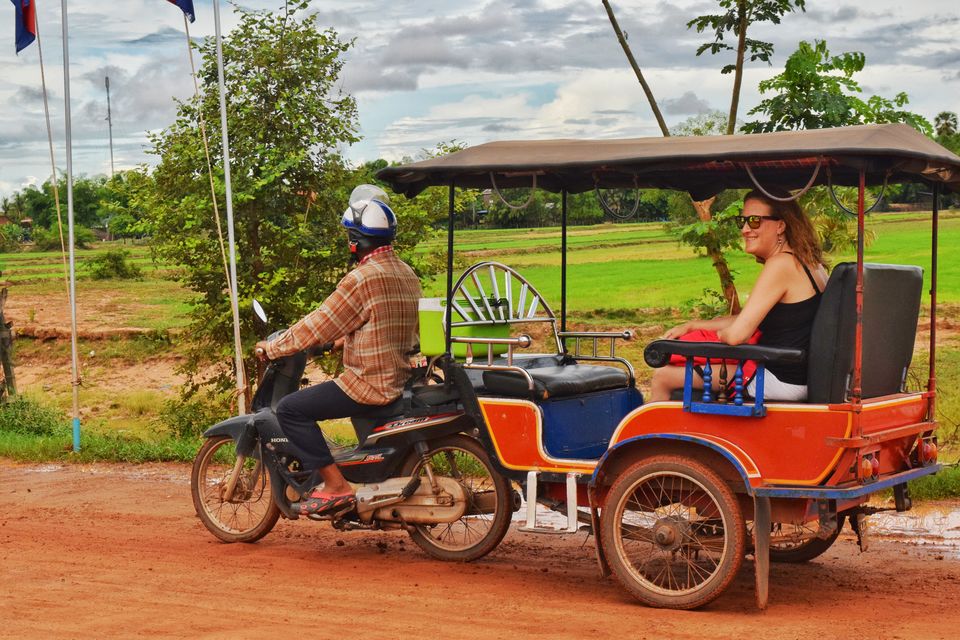 You can also hire the rickshaw for 2 - 3 days to cover other remaining temples in the Angkor Park as well.
Bus Tour
Finally, there are bus tours to this place as well but these will usually be expensive. You are taken around the park in an Air-Conditioned bus so it is perfect for people who want to enjoy and not slave off in the heat as well.
Angkor Ticket Details
In order to enter Angkor Wat, you need to get the tickets from the main Angkor Archaological Park office which is around 4 km away from Siem Reap.
This ticketing center is open every day from 4:30 a.m. to 5:30 p.m. and allows the visitors to buy the desired Angkor Pass. If you wish to explore the same day, then make sure that you arrive early here and get the 1-day pass.
If you buy the 1-day pass after 5:00 p.m., then you can only use it the next day.
There are three types of passes available for the Angkor Archaeological Park:
1. One-day Pass: 37 USD
2. 3-Day Pass: 62 USD
3. 7-Day Pass: 72 USD
Top 8 Angkor Wat Temples to Visit in the Angkor Archaeological Park
Here is a list of the top 8 temples that I think you should definitely cover in the Angkor Archaeological Park.
Of course, a list of the top Angkor temples to visit is incomplete without the famed Angkor Wat temple. One of the most popular temples in this archaeological park, Angkor Wat also happens to be the world's largest religious monument and can easily take a better half of your day.
So, do keep aisde atleas 4-5 hours for this temple and just try to fully enjoy it. Filled with beautiful courtyards, galleries, porches, etc., Angkor Wat has elaborate carvings on most walls and it took around 40 years to fully construct this epitome of epicness. Literally translating to the 'City Temple', Angkor Wat is also one of the most popular sunrise spots in Angkor and honestly, it is worth all the hype.
One thing to note is that while the main gate sees a lot of tourists, the eastern gate to this beauty is relatively quieter. So, you can make your way from there and spend quality time here without the hustle bustle of the crowds.
Another amazing temple which you cannot miss out on is the Bayon Temple in Angkor Thom site. It happens to be one of the spookiest yet mesmerizing temples in Angkor Park. It might look normal and small from the outside but it is anything so from the inside.
Once you enter, you come across the 54 towers and more than 200 smiling faces of Avalokiteshwar staring down at you. With so many tunnels, doorways, tumbling rocks, one can get easily get lost while exploring this beauty.
Bayon Temple is 45 meter high and consists of 3 levels which are connected by small yards and stairs. So, make sure you set aside atleast an hour to explore Bayon Temple and do so when there are fewer people around.
One of my most favourite temples in Angkor is the Preah Khan Temple which I explored at the end of my Angkor Tour. This is one of the most fascinating temples in this archaeological park and the name literally translates to 'Sacred Sword'.
As a result, you will encounter phallic symbols throughout this temple which includes the lingas, giant serpents, garudas holding snakes, and so on. You will find that many statues here have been disfigured and vandalised here which adds a more mystical feel to this place.
And it also happens to be the most photogenic temples in Angkor!
If you have seen Tomb Raider movie or game then you would have definitely heard about the Ta Prohm Temple. One of the most popular temples in Angkor, Ta Prohm has a unique environment as the temples and the trees have merged together to form a new entity.
Most of the plants and trees have grown around the temple which shows how much time really has passed since the construction of these temples. It is also quite huge and one can easily get lost in the maze of the temple ruins here.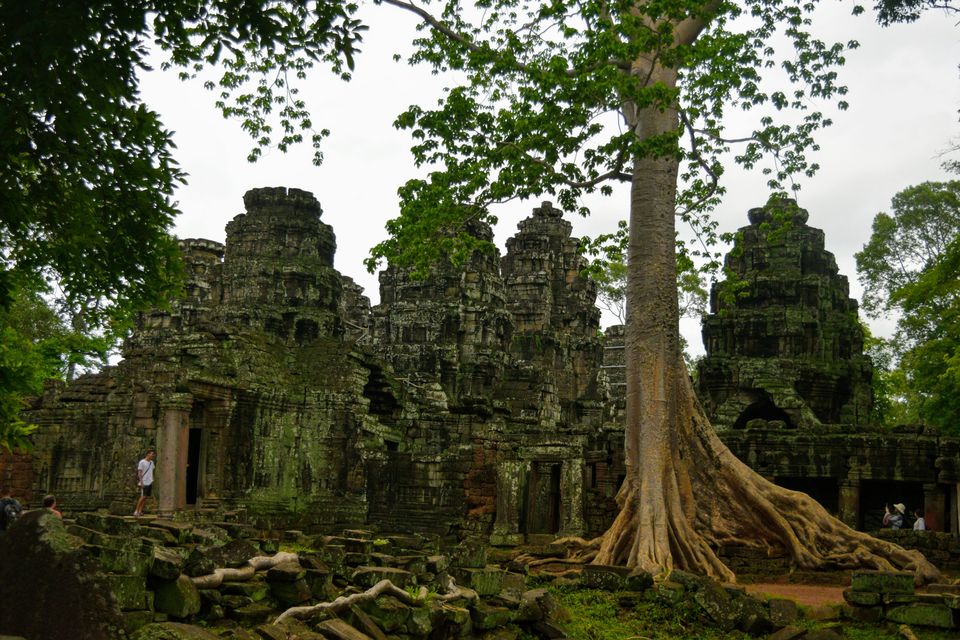 Although it has a similar design to the Ta Prohm temple, Banteay Kdei is definitely not as crowded as Ta Prohm. This is why you will find it easy and fun to explore this temple which is still being restored.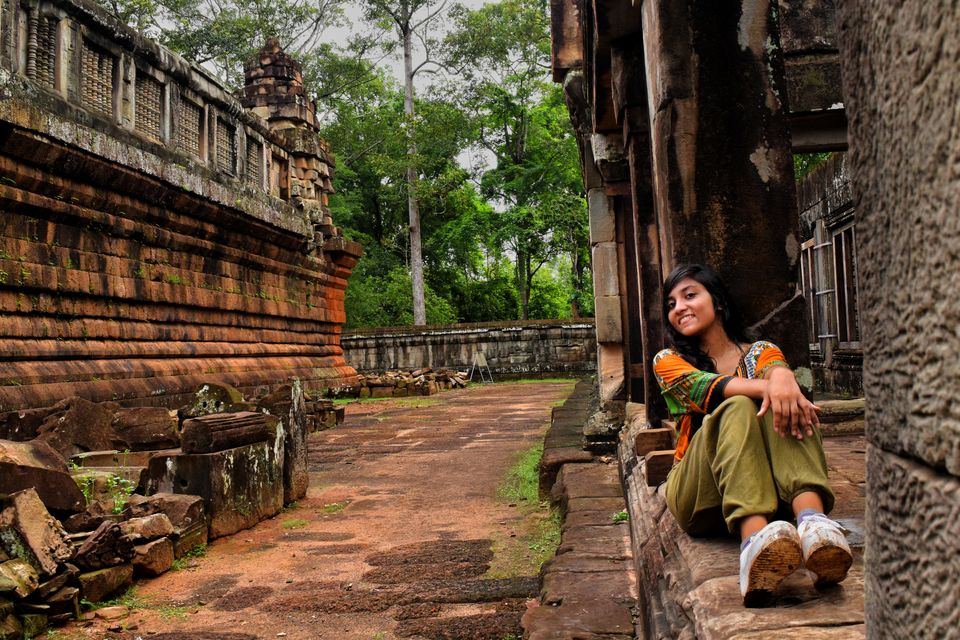 One of the oldest temples in Angkor, Ta Keo is said to be the first temple built out of sandstone completely. It is a 5-tiered pyramid with steep staircases to reach the top of the temple.
It is a simple temple with no decorations which makes it look large and the view from the top is really amazing. You can easily spend 30-45 minutes here, exploring around and the enjoying the view from the roof of the temple.
Pre Rup
Another great but relatively underrated temples in Angkor, Pre Rup is a Shiva-dedicated temple which was built out of grey sandstone. Since the material used was not so durable, most parts of this temple have eroded by now.
However, the huge lion statues and some intel carvings still make it a top temple to explore in Angkor. And as an added bonus, this temple is also said to offer the most picturesque sunset views!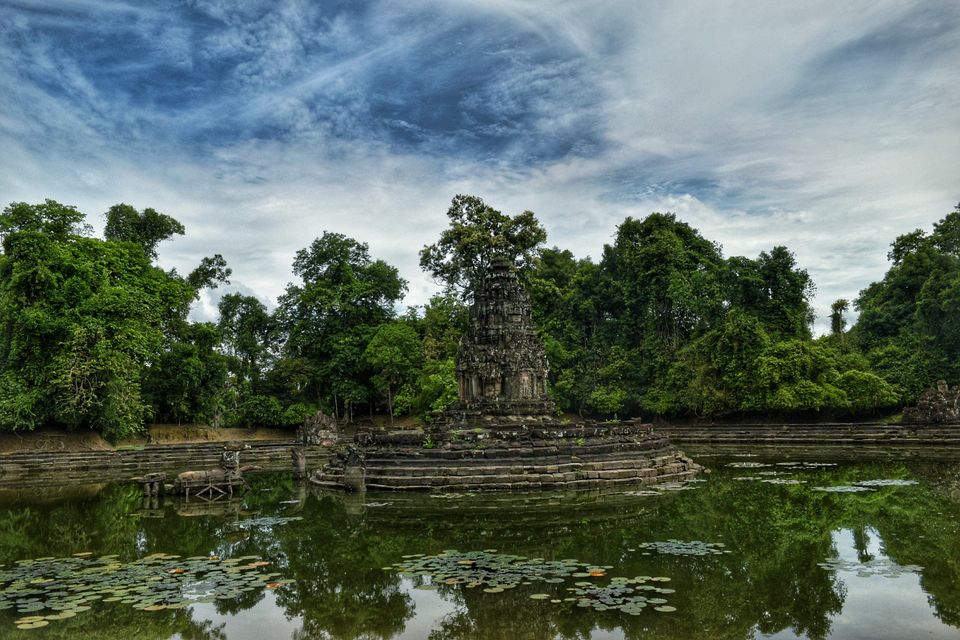 Although a lot of people would tell you that this is not as impressive as some other temples in Angkor, which is true, but I do feel you shouldn't give this temple a miss. Firstly, because it would hardly take any time and secondly, because it is very peaceful and quiet here.
This Buddhist temple is built on an artificial island in Jayataka Baray and was actually designed for medical purpose. In order to reach this temple, you need to cross the artificial lake which is filled with lilies and looks utterly beautiful in the evening.
Frequent Searches Leading To This Page:-
angkor wat temple details, angkor wat famous temples, cambodia ancient temples angkor wat, angkor wat temple structure, angkor wat temple images