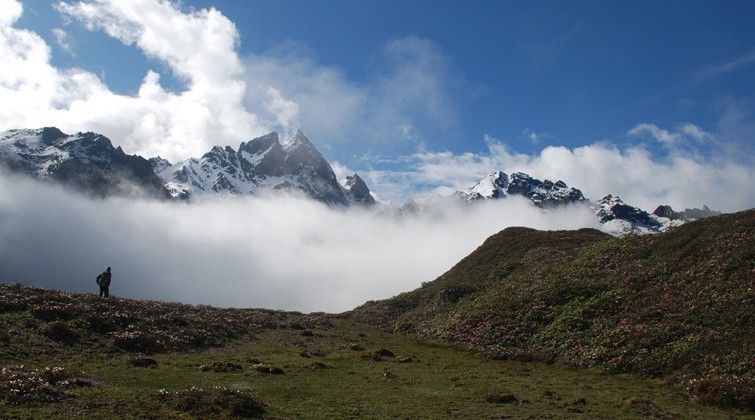 There are so many hidden places in the Himalayas that we do not know of and as travellers, it becomes our ultimate desire to seek the most unknown and unexplored of places. Sikkim is a state that we all are familiar with when it comes to a Himalayan experience. Sikkim is clean and beautiful and is traveller-friendly, except its state-run bus service.
The Lhaba Tarum Tsachu trek is praised for being among the best high altitude treks situated in the locale of Sikkim. The trek will offer you a lavish green wilderness, an extraordinary quantum of excite and allurement. The Lhabha Tarum Tsachu trek is impeccable in the event that one wants to explore a place which is a mix of joy, experience, untamed atmosphere, romance and spiritualism. The astounding Kanchendzonga is only 16 km away when one treks through this course. This trek is additionally called a heaven of forested slopes of mountains.
WHERE IS IT
This trek is in Sikkim and falls within the territories of Lachung. Gangtok will be your first major destination before starting this journey. There are a couple of car tours till you reach the starting point of the trail.
REACHING GANGTOK
By Air - A flight to Bagdogra Airport in Siliguri
By Train - A train to New Jalpaiguri Railway Station (NJP)
By Car - A private car from New Jalpaiguri Railway Station (NJP)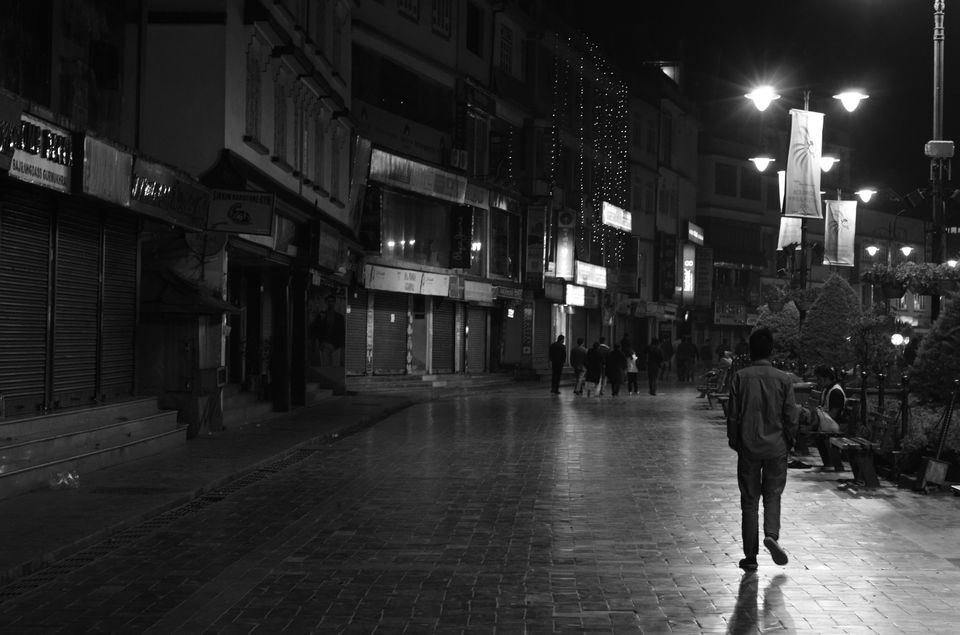 DIFFICULTY LEVEL
Difficulty level of this trek in MODERATE since there are transport options and the stops before the start of this trek are at good places where you can stack up your supplies for the days in the trail.
DIY OR NOT
Doing this trek yourself is not recommended since the trail is for more than 2 days and taking a guide would make things easier and non-frustrating because losing your way is a possibility. There are numerous trek companies and travel agencies online, in Gangtok and Lachung who organize this trek.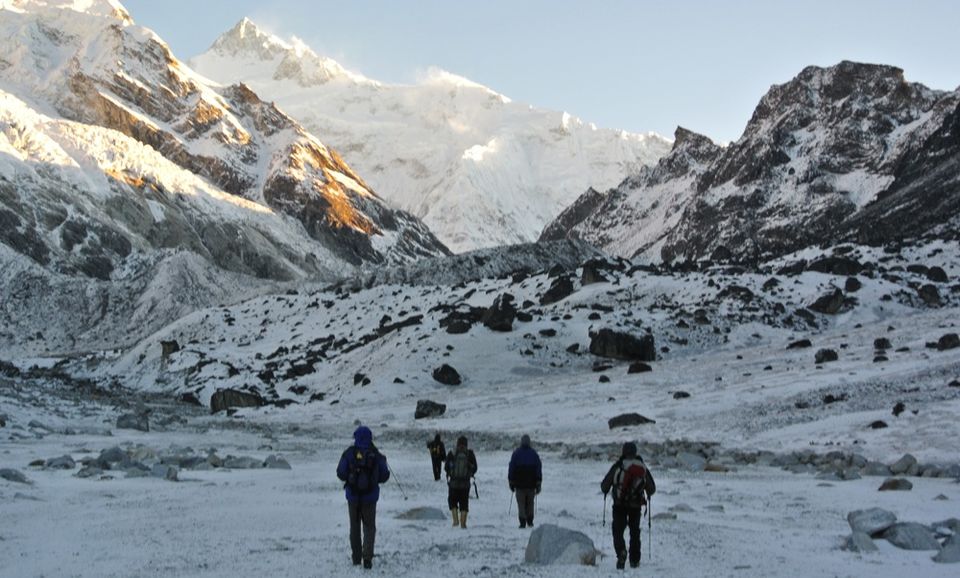 COST
If you are starting your journey for this lake from Gangtok, which is the most usual preference, the cost including commutation and guide shall be INR 8000/-.
BEST TIME TO DO THE TREK
The best time to do this trek is between March and May and then between September and November.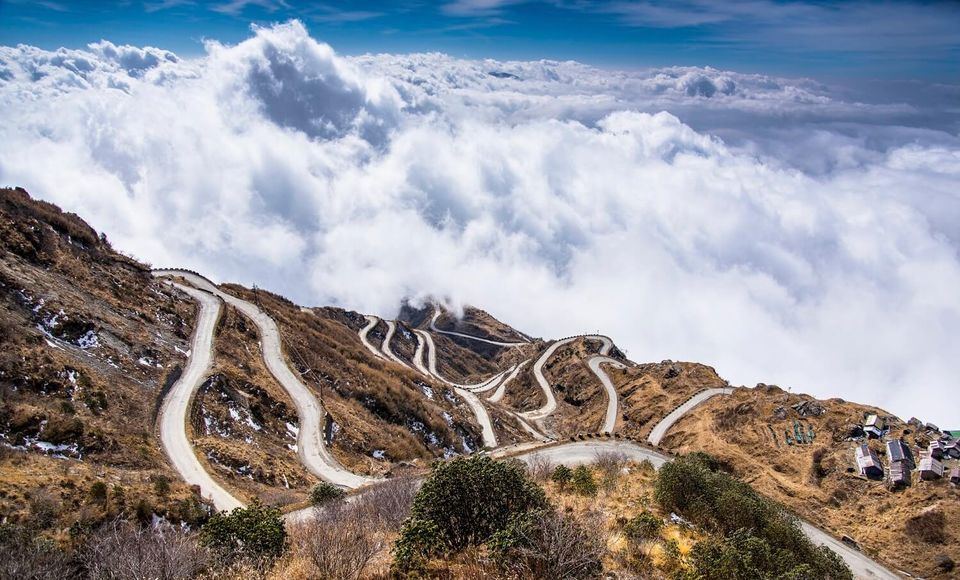 ITINERARY
This is the itinerary that's usually followed if you are travelling with a tour company:
New Jalpaiguri to Gangtok
Stay at Gangtok for a day and enjoy the different things to see around. One of the best places to visit the Enchey Monastery and to party at Cafe Live n Loud.
Duration (NJP to Gangtok) - 5 hours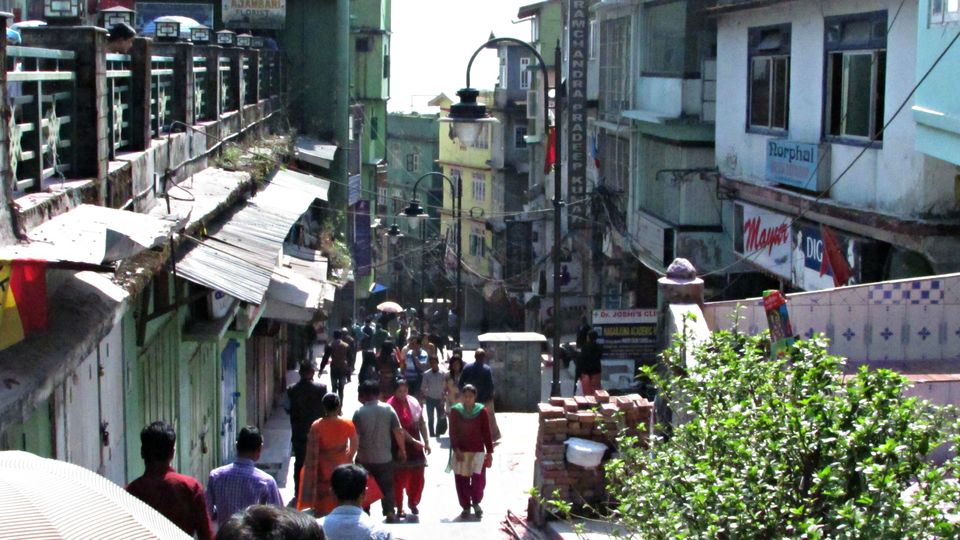 Gangtok to Lachung
Gangtok to Lachung is a drive including all stoppage at various sight-seeing spots and eateries.
Duration - 5 hours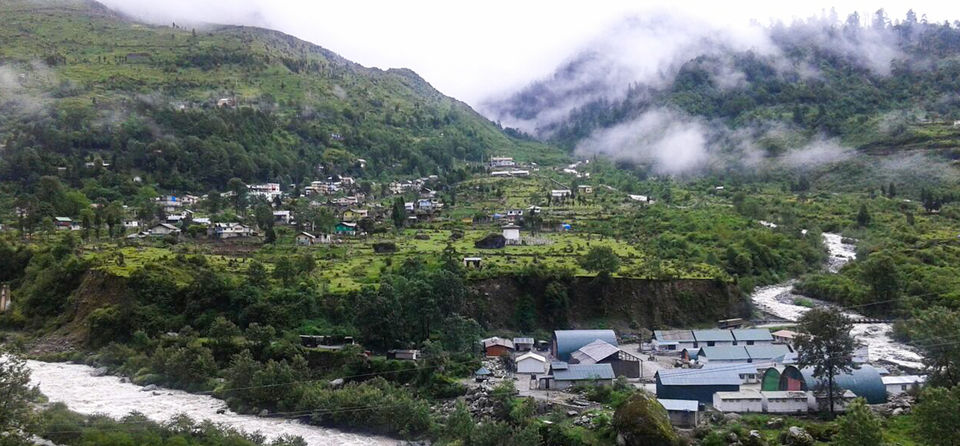 Lachung to Yumthang
The next day you travel to Yumthang by private vehicle and trek to Luk Lakha which is at 4000m. Lachung to Yumthang valley is one of the best drives you can every have in this state as the valley of Yumthang will mesmerize you with its amazing beauty. If you are travelling post-spring, you are actually going to see a sight that cannot get any more majestic.
Duration - 8 hours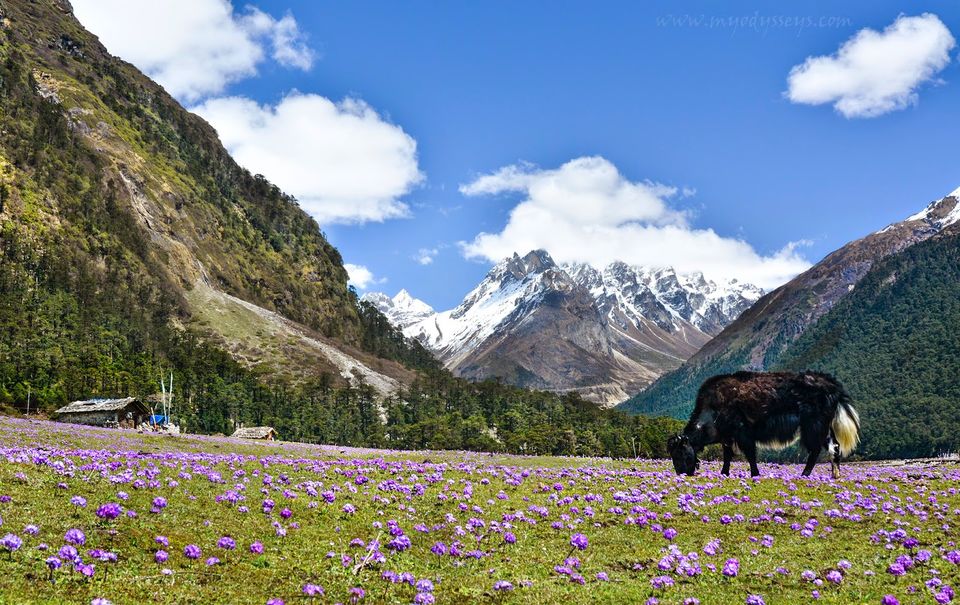 Tso Lhaku Lake
Luk Lakha (base camp) to Tso Lhaku (Lake) 4300m which is a distance of 11kms and then back to Luk Lakha. Luk Lakha is the place where you set your base camp up for the next two days of the trek. You will have mountains and valleys surrounding you all throughout and to take you by awe any time you want. Tso Lhaku lake is a hidden, unsung lake in this valley and this is what most people have been overlooking for so long.
Duration - 8 hours
Labha Peak
Luk Lakha (base camp) to Lhaba peak 4600m which is a distance of 14kms and to Lhaba valley 4270m descending trek and then camp. Labha Peak is a must in this. You cannot do without it. Once you are at the Labha peak, take a look around and try to remember whether or not you were speechless at that moment.
Duration - 10 hours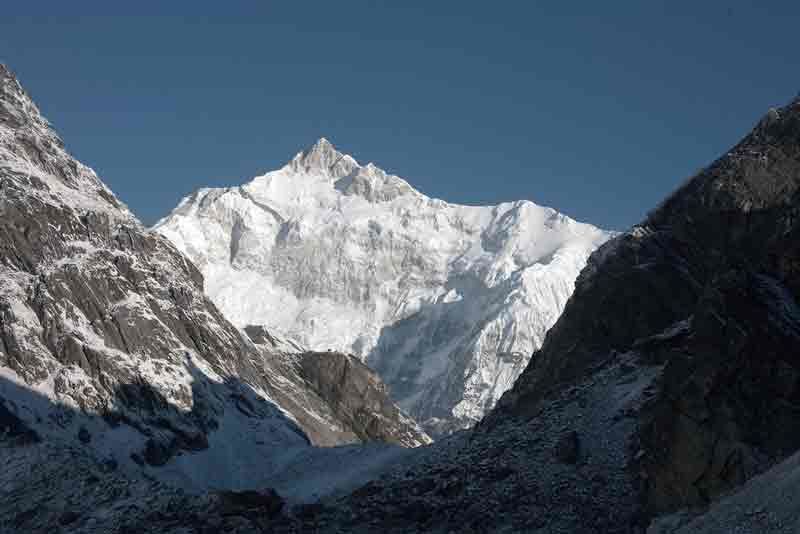 Cave Camp
Lhaba valley to cave camp which is at 3360m is a 14kms trek. The cave camp is a temporary stop for the night before the main destination where you trek to the next day.
Duration - 7 hours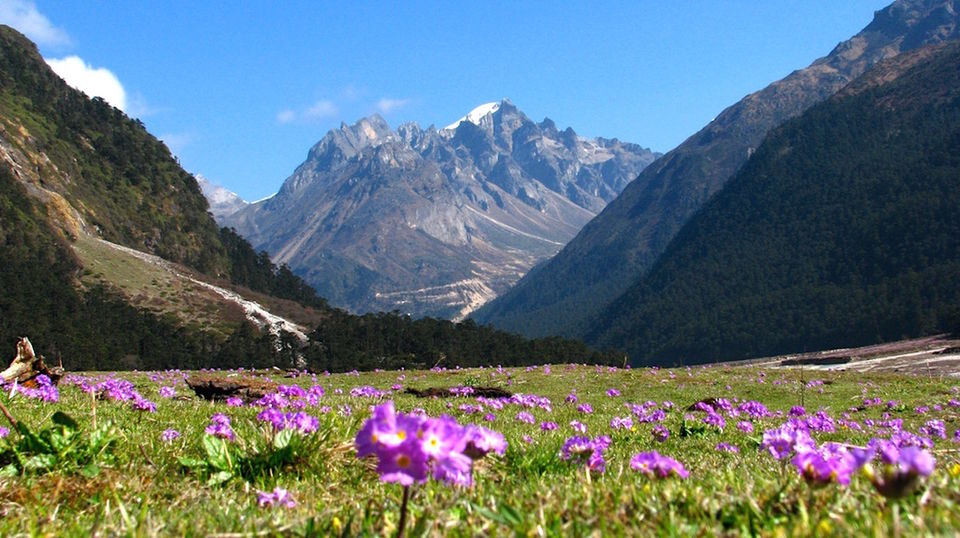 Labha Tarum Tsachu
Cave camp to Tarum Tsatsu which is at 2600mts and a trek of 7kms and then halt at a hut by a hot spring. The combination of the silence of a place like Tarum Tsachu and the hot spring where you stop by is the perfect thing that you had undertaken this adventure for. Like it was said before, this journey is a journey of spiritualism and romanticism, you will feel them here.
Duration - 5 hours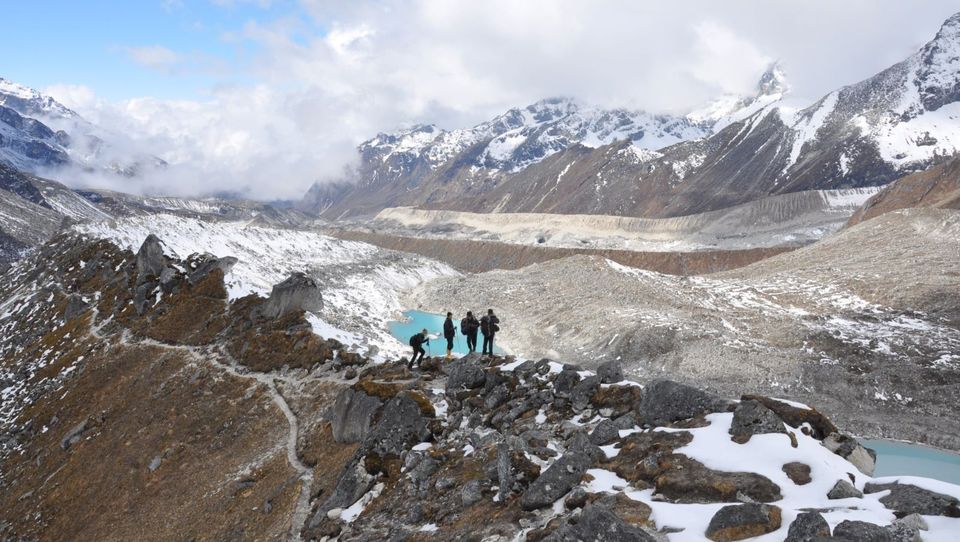 Tarum Tsatsu to Tarum bridge is a mild walk before a drive to Lachen.
Duration - 2 hours
Drive from Lachen to Gangtok.
Duration - 5 hours
Drive from Gangtok to New Jalpaiguri.
Duration - 5 hours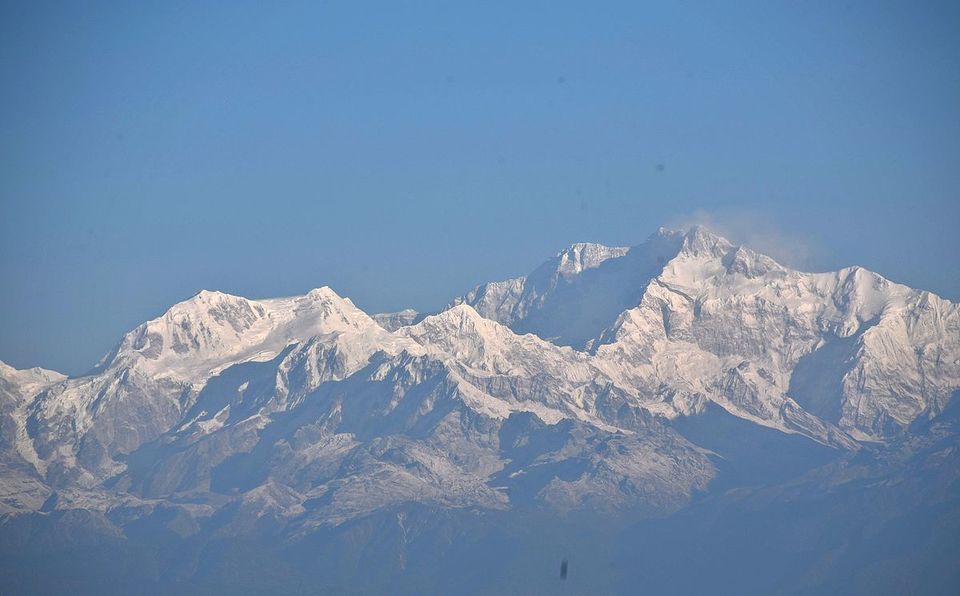 WHAT TO PACK
It is nothing different from what you would pack for any trek. Carry good woolens if you are trekking in the second half of the year. If you are doing it in March and the time around it, you could work with a light pullover. Hiking shoes is a must for this trek and carry trekking poles to make life easier.
For a better idea about what all to carry, check this article out.
Frequent searches leading to this page:-
gangtok itinerary for 3 days, gangtok local tour package, 4 nights 5 days package in gangtok, itinerary for sikkim gangtok darjeeling, gangtok darjeeling tour plan, sikkim gangtok darjeeling honeymoon package