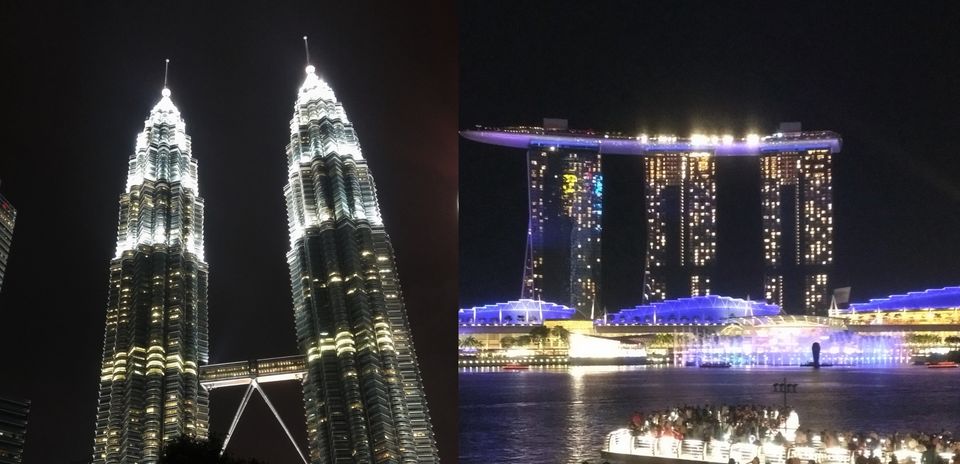 Most people choose Singapore and Malaysia as the 1st international tour destination. Reason? Near, easy to go and not much planning is required.
We followed the same trend as it was our 1st travel all by ourselves from booking flights, hotels to tickets bookings of any park/show we went to. (Our total expense was 1.5 lac for two people including EVERYTHING. That is just 75k/head !!!!)
So here is how you can also do it.
1. Visa:
#.For Singapore visa we took help of agent ( www.FlyForHolidays.com ) as it's very convenient.
#. For Malaysia: You can use windowmalaysia.my . You will find eVisa and eNTRI.
eVisa: If you have multiple entry in malaysia you need to have eVisa. It takes 48 hours to get the visa. REMEMBER- 48 hours is working 48 hours. Their embassy works for 8 hours a day so to be specific minimum 6 working days. Don't fall for "48 hours". so apply for your visa well in advance.
eNTRI: If you have single entry in Malaysia, Then eNTRI is the best option for you. you have to apply 48 hours before your travel date and you get it instantly. ONLY FOR SINGLE ENTRY INTO MALAYSIA.
2. FLIGHTS: It's Best to book your flights well in advance ( at least a month). It's best to choose return ticket from same country as it costs less. If you can shell out some extra cash then you can choose one arrival in Malaysia and departure from Singapore.
Tip: We chose JA (gone bankcrupt) as it was our 1st experience outside India. ( Still managed our trip in said budget :D)
Air Asia is a good option. You can choose one ticket with check in luggage + cabin bag and another ticket with just cabin bag. that way you can save lots of money!! But be ready to bear flight delays and not-so-great service.
3. Packing: Packing is totally up to you depending upon your baggage allowance. But if you are travelling as a TRUE TRAVELER then carry must-needed-things only. Both countries are hot and humid all year long so do not carry full jeans in my opinion. 3/4th , or shorts are fine. Carry most comfortable cotton material as you have to walk a lot. ( That's the fun part!!) Carry small backpack or shoulder bag which will be of great help while sight seeing.
Tour Begins:
We reached Kuala Lumpur from Singapore by air asia as we wanted to save time in bus journey from Singapore to KL. You can get a sim card at the airport itself.
#Place to stay: I highly recommend Air BnB. We had booked Regalia Suites on Air Bnb .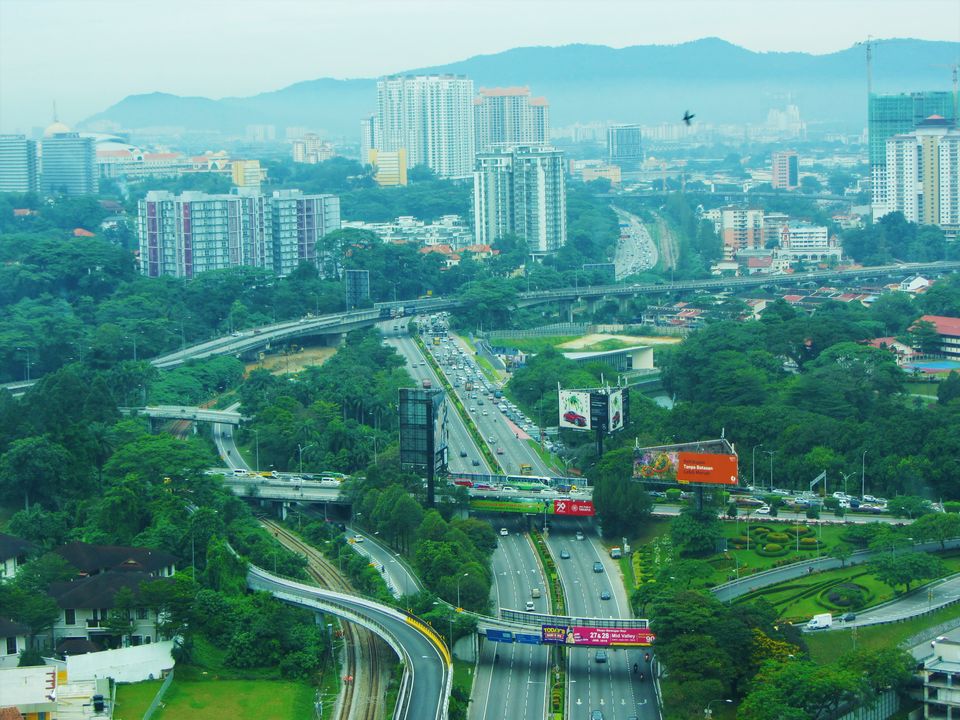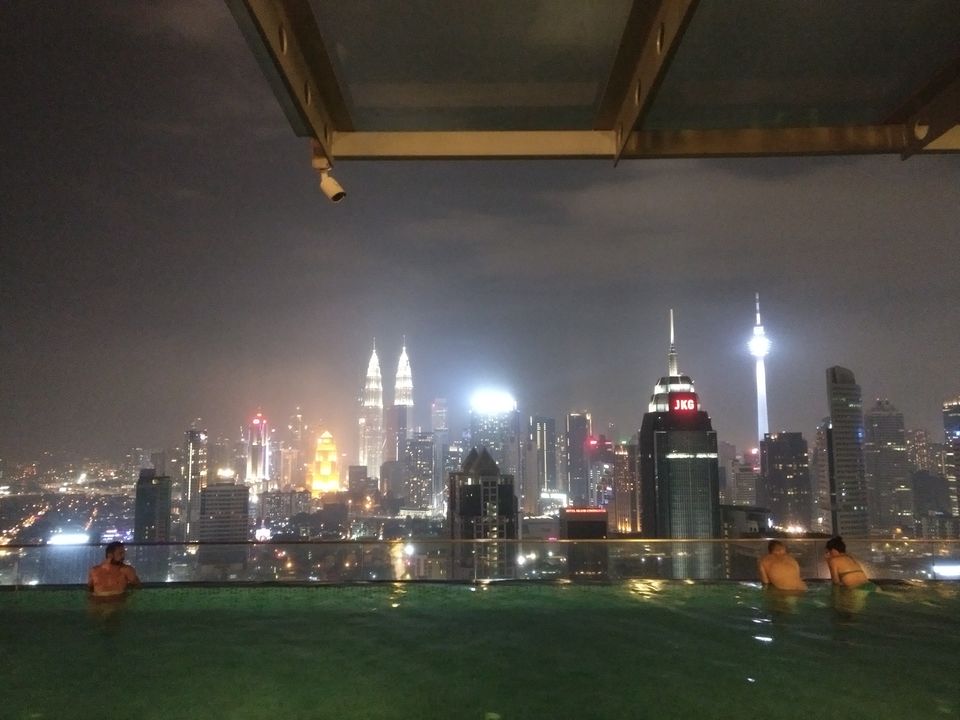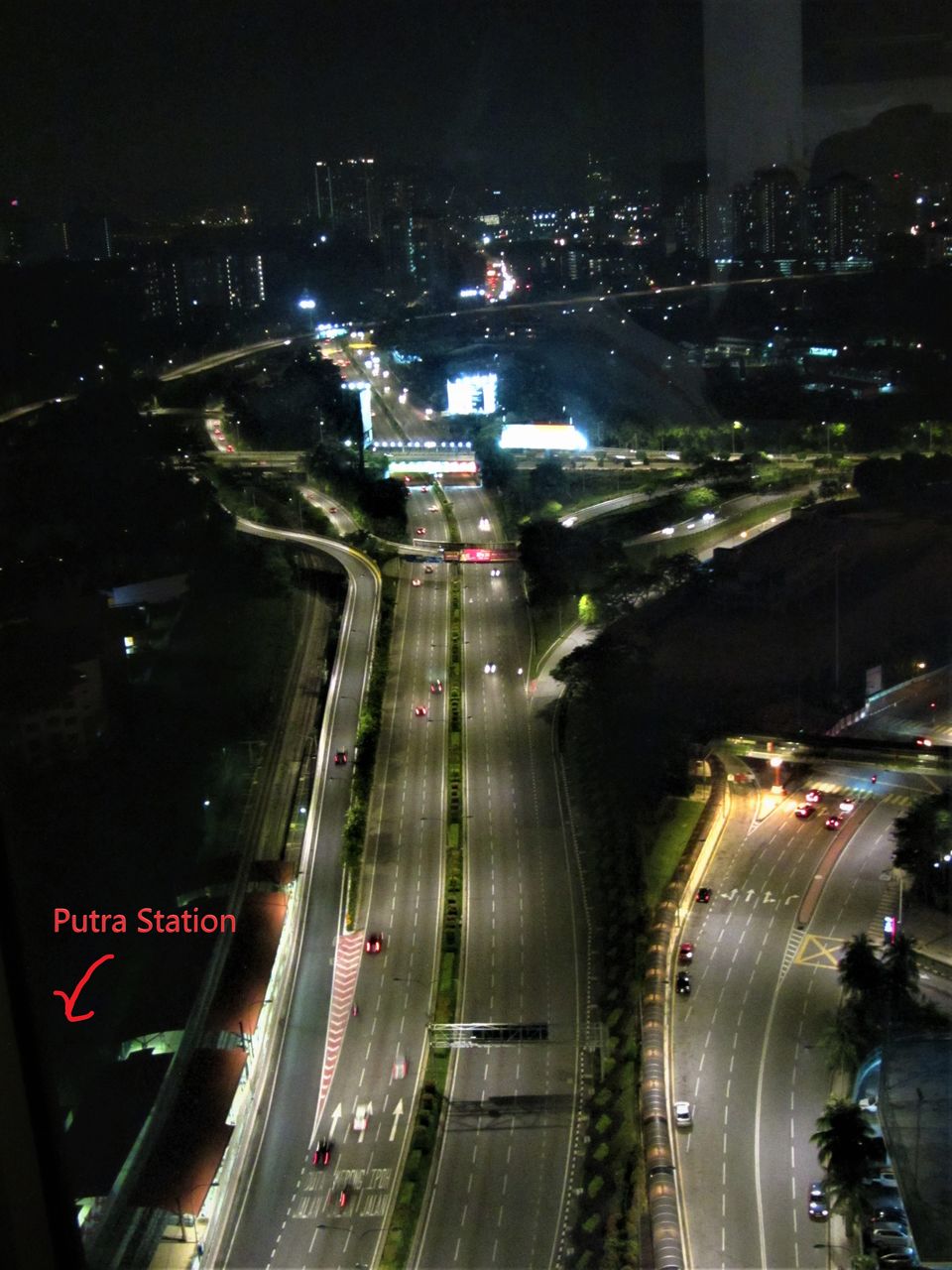 ↑ was THE view from our studio apartment on 28th Floor!!!! It also has infinity Pool with view of Petronas tower and KL tower. Very affordable and very very well maintained.
Next day...
1. Batu Caves: You can get train to Batu caves from Putra Station (which is just outside Regalia Suites) or KL sentral. Best time to go is in the morning. so that you can return by the time it becomes hot. As you have to climb 272 steps to get to the caves, avoid climbing in sunny condition. There are plenty of restaurants including ,south Indian, north Indian, Jain food so no need to worry about breakfast or lunch.Batu caves you can finish within 2-3 hours max and go back to KL( Kuala Lumpur) for rest of the sight seeing.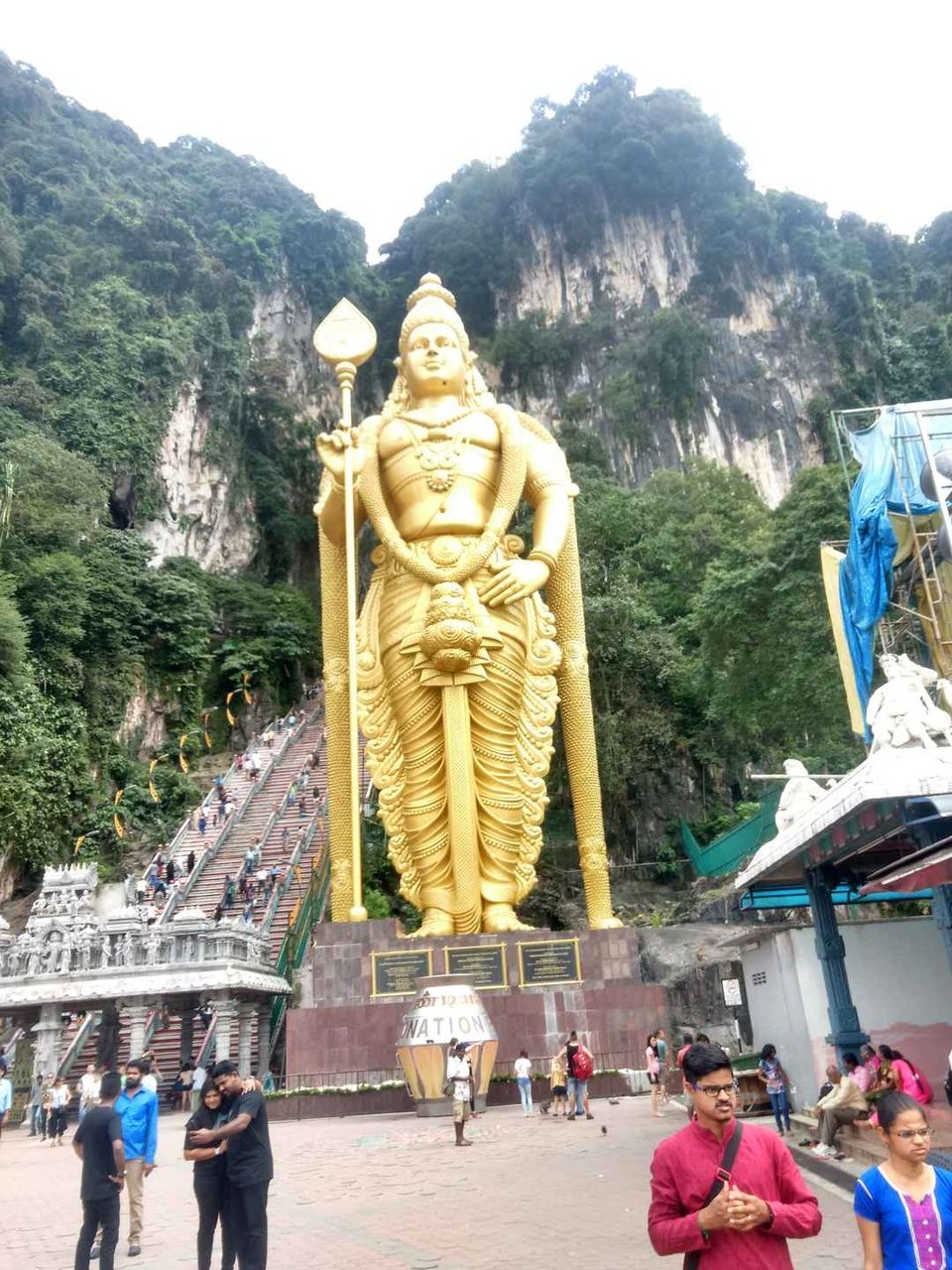 2. KL Market: Found in 1888, this is one of the oldest market in KL now converted into Air conditioned market. Its amazing. You will find all local items for reasonable price.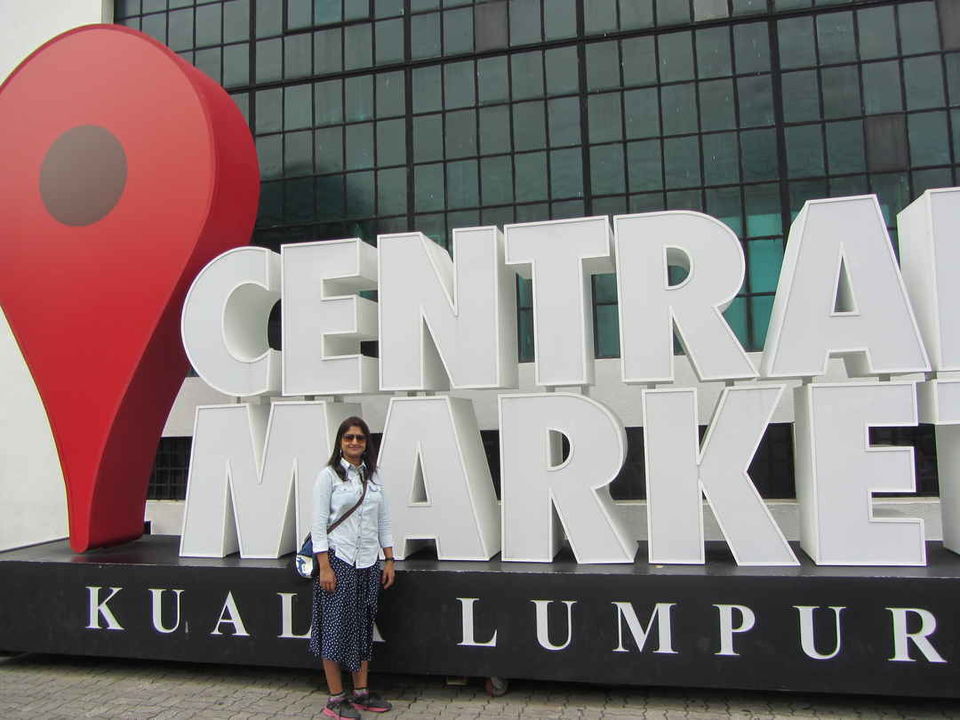 3. Petaling Street: Famous for Chinese market. There is everything from Cosmetics,electronics, clothes, whatever you want. Bargaining is the key to shop here. If you bargain well price from 500RM will drop to 200RM! :)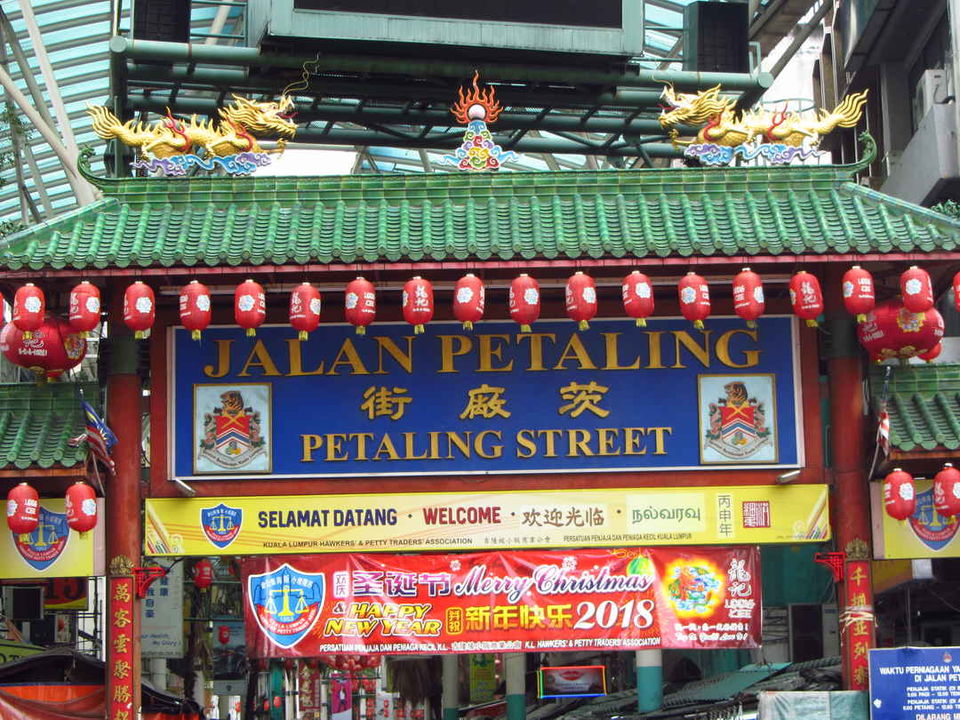 4. Petronas Twin Tower: Do visit twin towers at night instead of morning. With the lights on The View is AMAZING!! You can go to SKY BRIDGE and get full view of the city but it's not worth it considering the ticket cost. Morning it will be hot. Night it will be too dark. If you really want then choose between KL Minera tower sky deck and Petronas Deck. Both will give you same view of the city so choose either.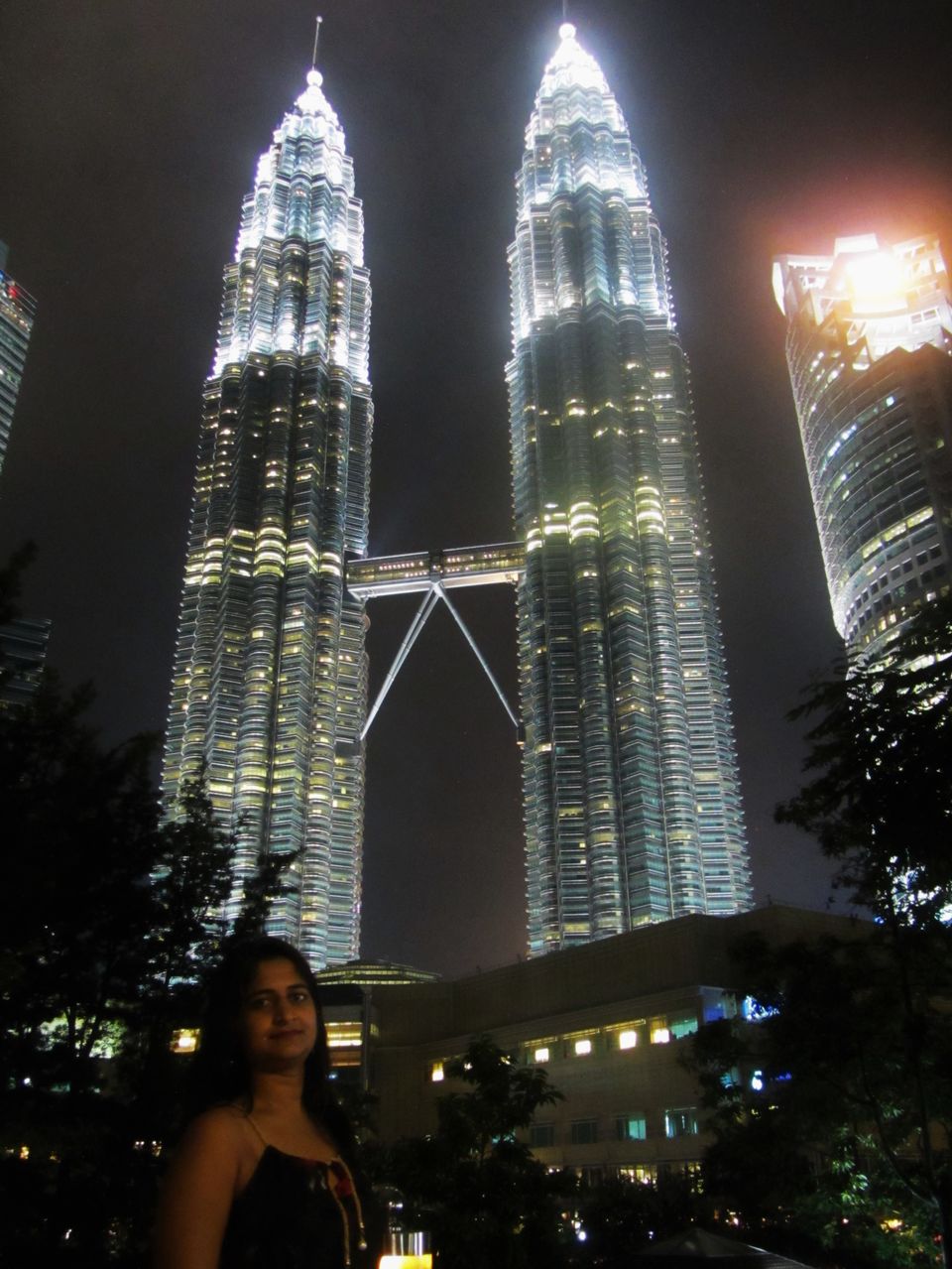 Those who want to go for shopping of branded clothes can go to Suria KLCC, a mall at ground floor of Twin tower.

5. KL Menara Tower: From the bottom you can't see anything or take pics unlike Petronas tower. You have to go on Observation Deck or Sky Deck, Sky Box which also includes observation deck. It gives you 360 degree view of KL. Cost: 105 RM/person Opening Hours: 09:00 – 22:00 weekday; 09:30 – 22:00 weekend & public holidays. We had amazing view from our apartment and infinity pool so spending 105 RM for the same view was not worth it hence we skipped this. But if you don't have that, Then this skydeck is a MUST VISIT!
Warning: It rains anytime in Malaysia and during rain KL tower SKY BOX AND SKY DECK will be shut down even if you have booked tickets online. You won't get any refund.so don't keep it till last day in KL. Try to visit on 1st day it self.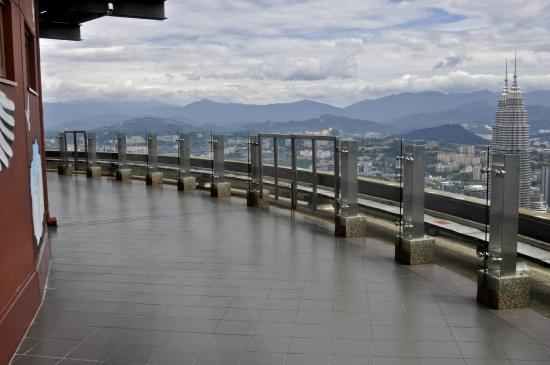 6.Merdeka Square: This is where you will find some beautiful buildings, Amazing mosque and most famous " I love KL" sign where you can get pictures clicked.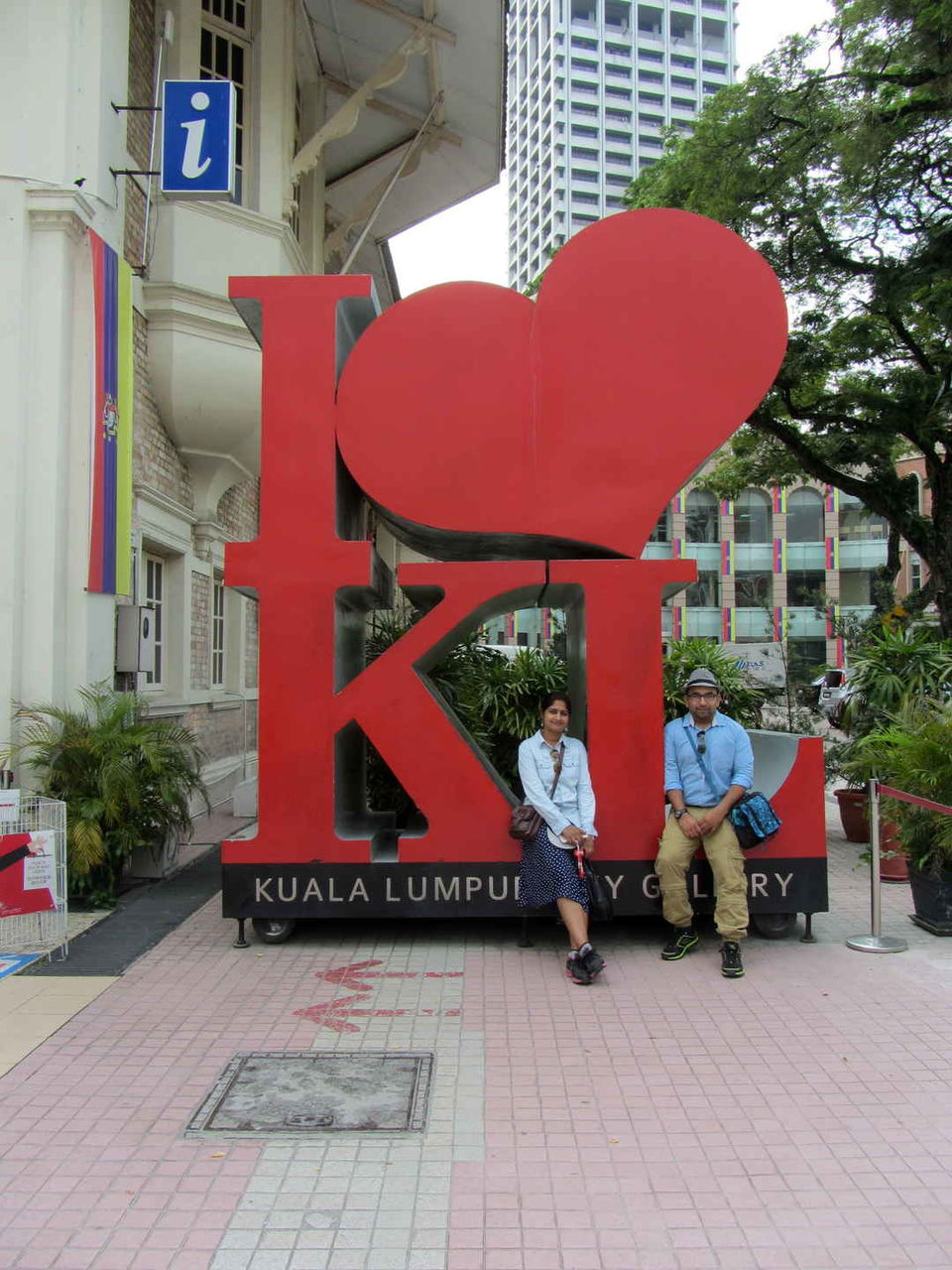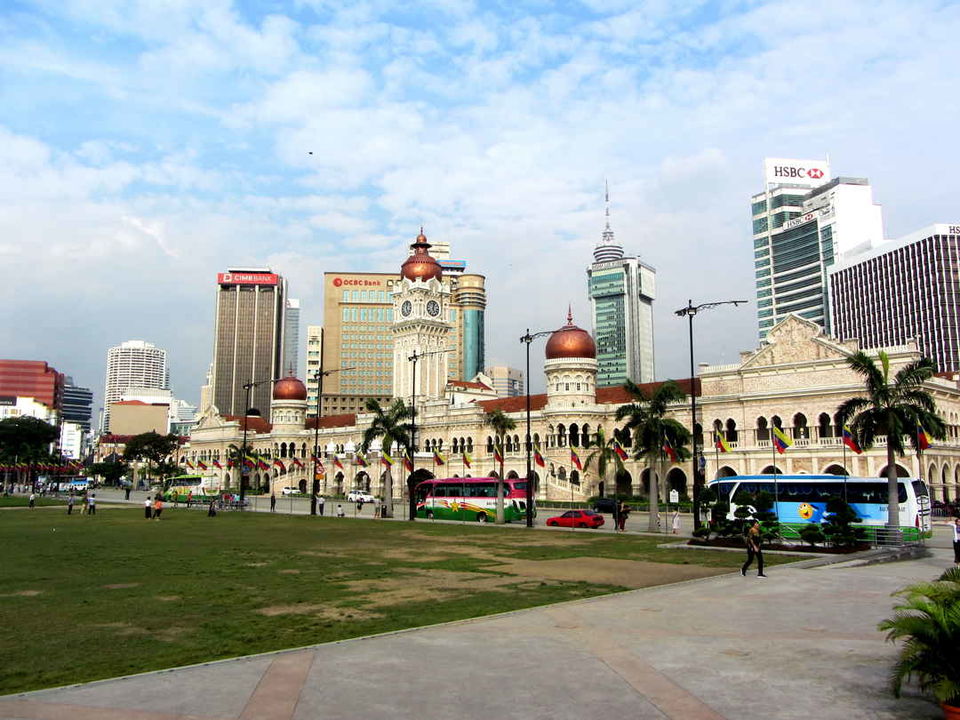 7. Bukit Bintang: It is shopping street of Kuala Lumpur with all possible brand outlets with big shopping malls. Good for evening window shopping.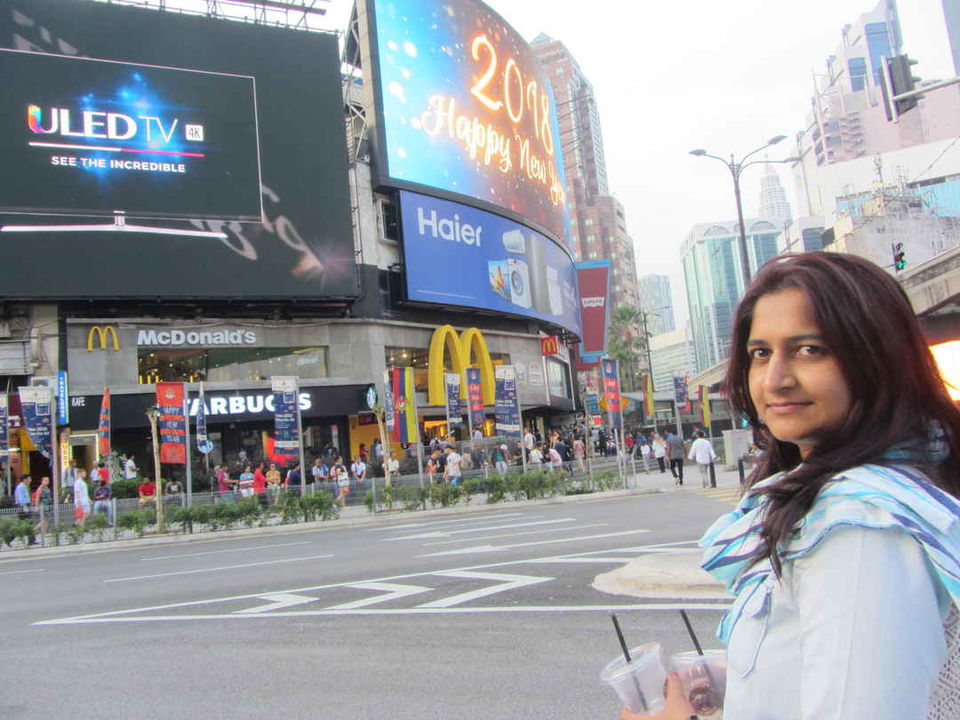 8. KL aquarium and KL bird Park: If you are gonna visit aquarium and bird park in Singapore you can definitely skip the one in Kuala Lumpur. But if you are not going to Singapore then This one is a MUST.
Malaysia Concluded.
Singapore:
1. As soon as you get down at "Changi Airport" do check out what facilities/entertainment is available at your arrival terminal. Changi airport is full of amazing gardens and entertainment.
2. At arrival exit you will find many counters selling Singapore tourist pass, attraction tickets, Hop On-Hop Off bus tickets etc. DO NOT FALL FOR IT. They will try to sell costly tickets. All you need is following:-
# Singapore tourist pass: Transport is very easy in Singapore. Just download map in mobile and you are go to go. Buy simple Singapore tourist pass ( not Singapore Tourist Pass Plus). It costs $20 ( SGD 20) with $10 deposit which will be refunded once you return the card. You get access to unlimited travel on buses, MRT, LRT in Singapore. They will try to force you to buy Singapore tourist pass plus. Do not buy. It just comes with 3 days validity ( same as regular pass) but with card expiry being 5 years means you can keep the card with you and can use for next 5 years and costs $38.
# Attraction Tickets: This one thing you can buy at arrival counter without worrying. They have some good combos which you can choose from. Or you can use mobile app called "KLOOK" to book tickets. Just make sure to buy open date ticket as some tickets are fixed date which means you have to use that ticket on that same day only. Singapore weather is funny so don't keep any fixed itinerary.
# Sim Card: Check for multiple options as there are many companies giving sim cards for $20 with 20 GB of data pack. So do check 4-5 options before buying.
# Hotels: Singapore is a costly country when it comes to accommodation. If you are a budget traveler, Air BnB is the one of the option in Singapore but not the best as many are shared rooms or far from the city. So choose accordingly.
For hotels, Little India is the best area to stay for 2 reasons: 1. Food will never be a problem. Tekka Center which is like a mini food mall where you get EVERYTHING! From Chinese, Thai, Malai and INDIAN at very cheap price with good taste. 2. Affordability. Hotels here are much cheaper and good. Geylang Street is so-called red light street of Singapore with many Lanes. So just check for that while selecting a hotel. In Singapore as a Tourist you will be leaving the hotel in the morning and coming back directly in the night so do not spend a lot on a hotel. We chose The Noble Hotel. Clean,Tidy. Safe for couples.
Do visit Garden by the bay at night time. Their musical program with dancing lights is amazing. You get goose bumps when they play Chaiyya Chaiyya song ❤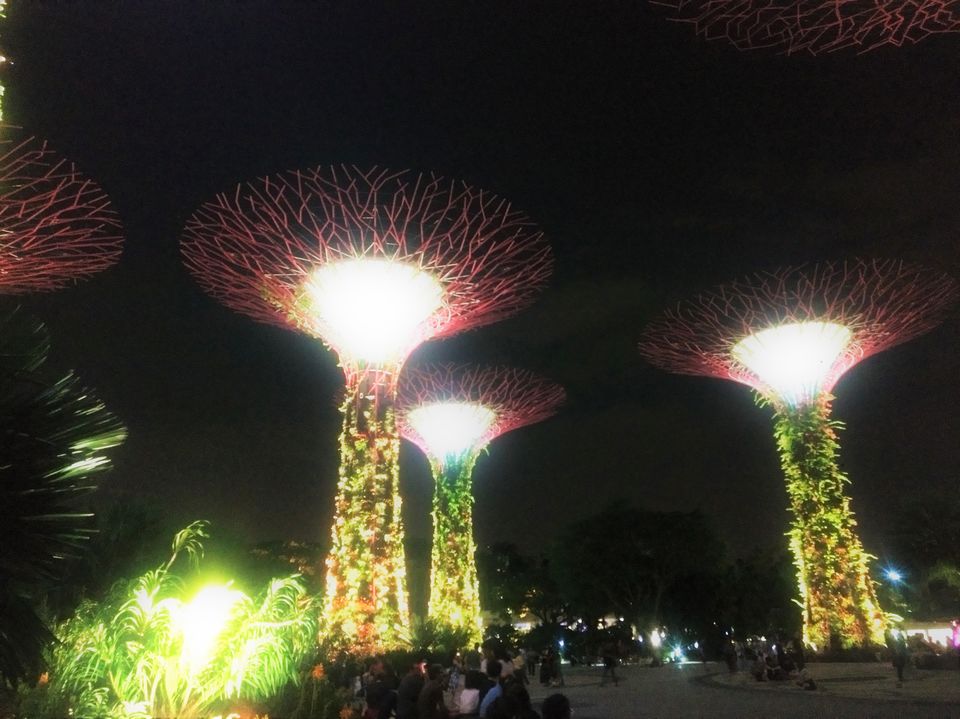 #UNIVERSAL STUDIOS: Obviously one of the MUST VISIT. Start early in the morning and reach by at least 11am. It opens at 10am. Later on it will get crowded and there is long queue for the rides. Keep one whole day for Universal Studios.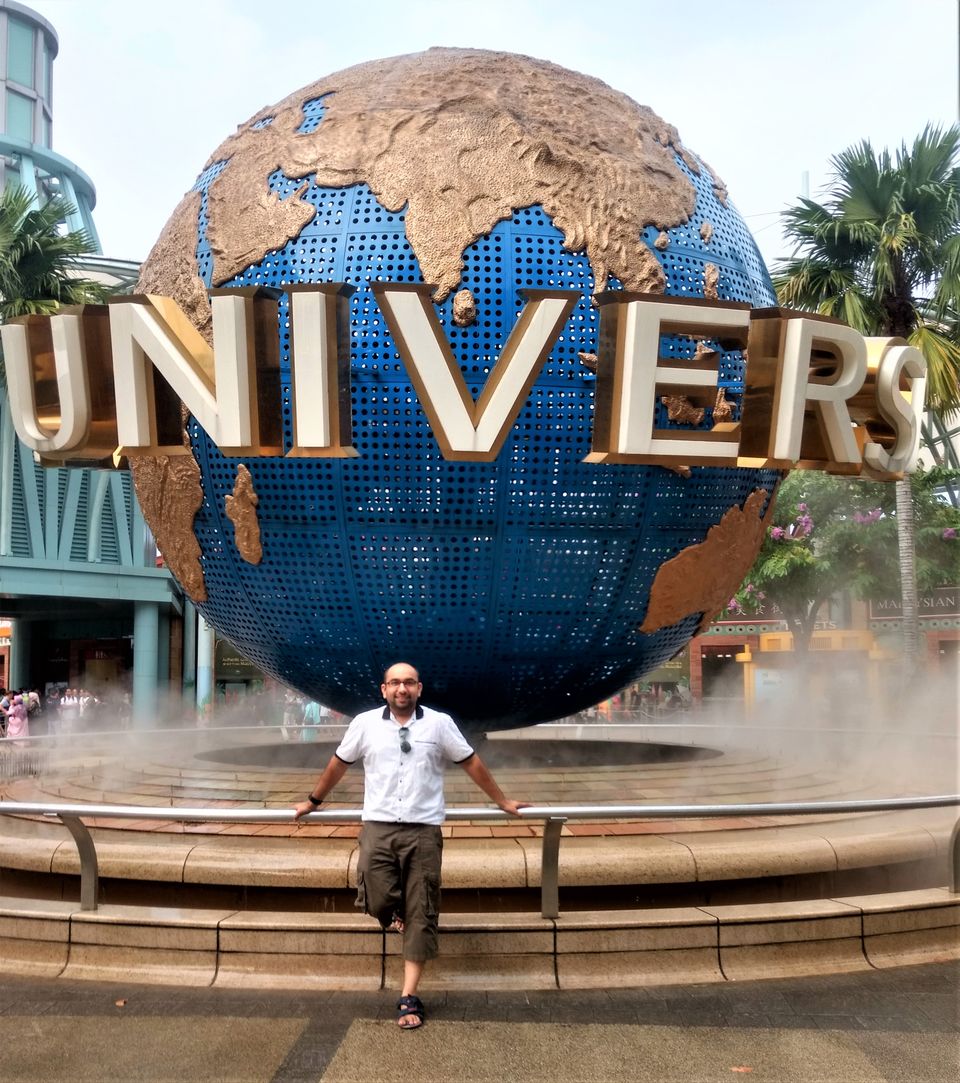 #Aquarium + Wax Museum + Trick Eye Museum: These 3 will need almost one whole day and they are definitely not to be missed. If you have visited Wax museum in London you can skip it as it's the same.
1 whole day for Universal Studios. 1 whole day for Aquarium + Wax Museum + Trick Eye Museum ( these are on the same island, walking distance). 1 day for rest of Singapore.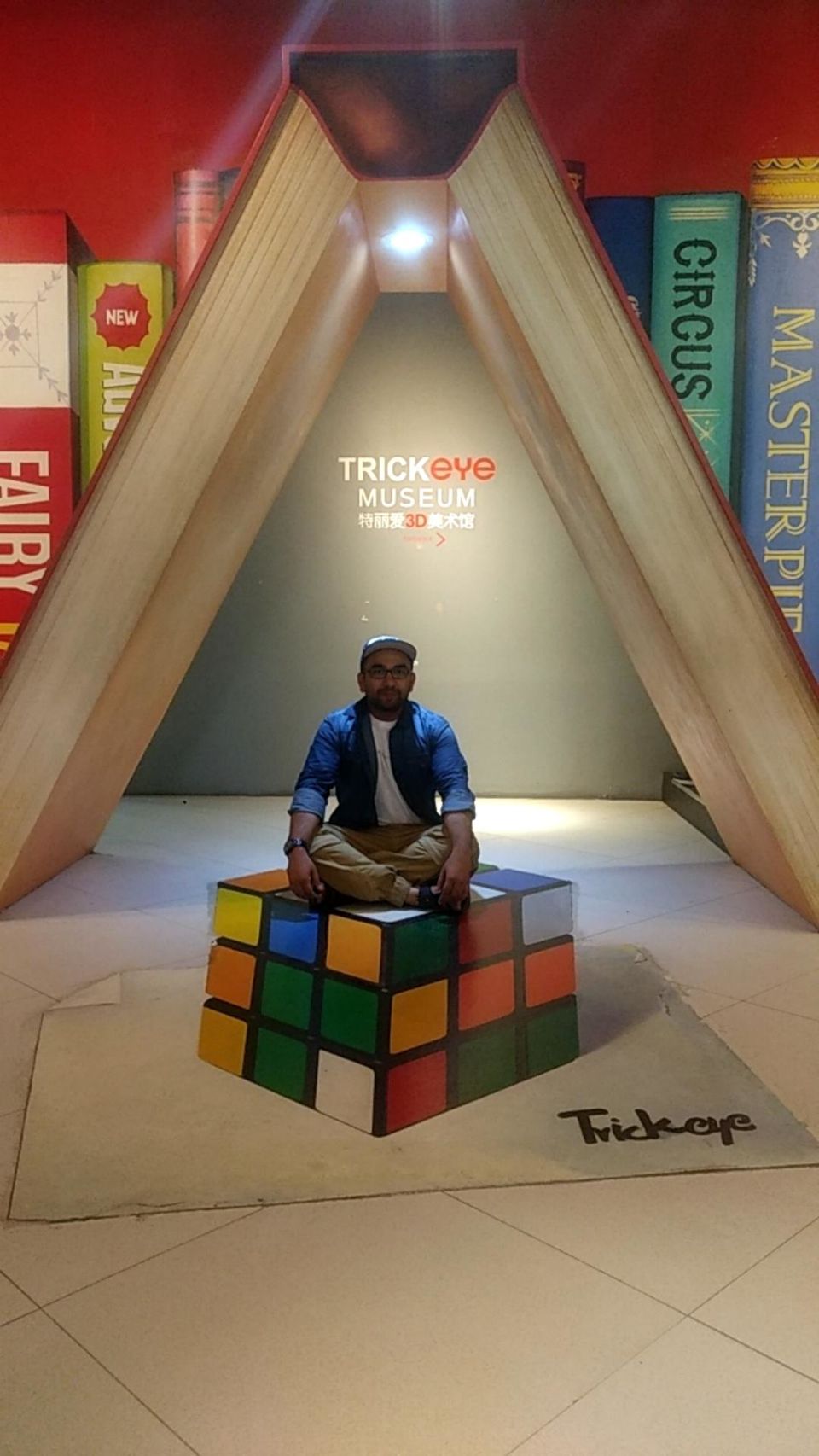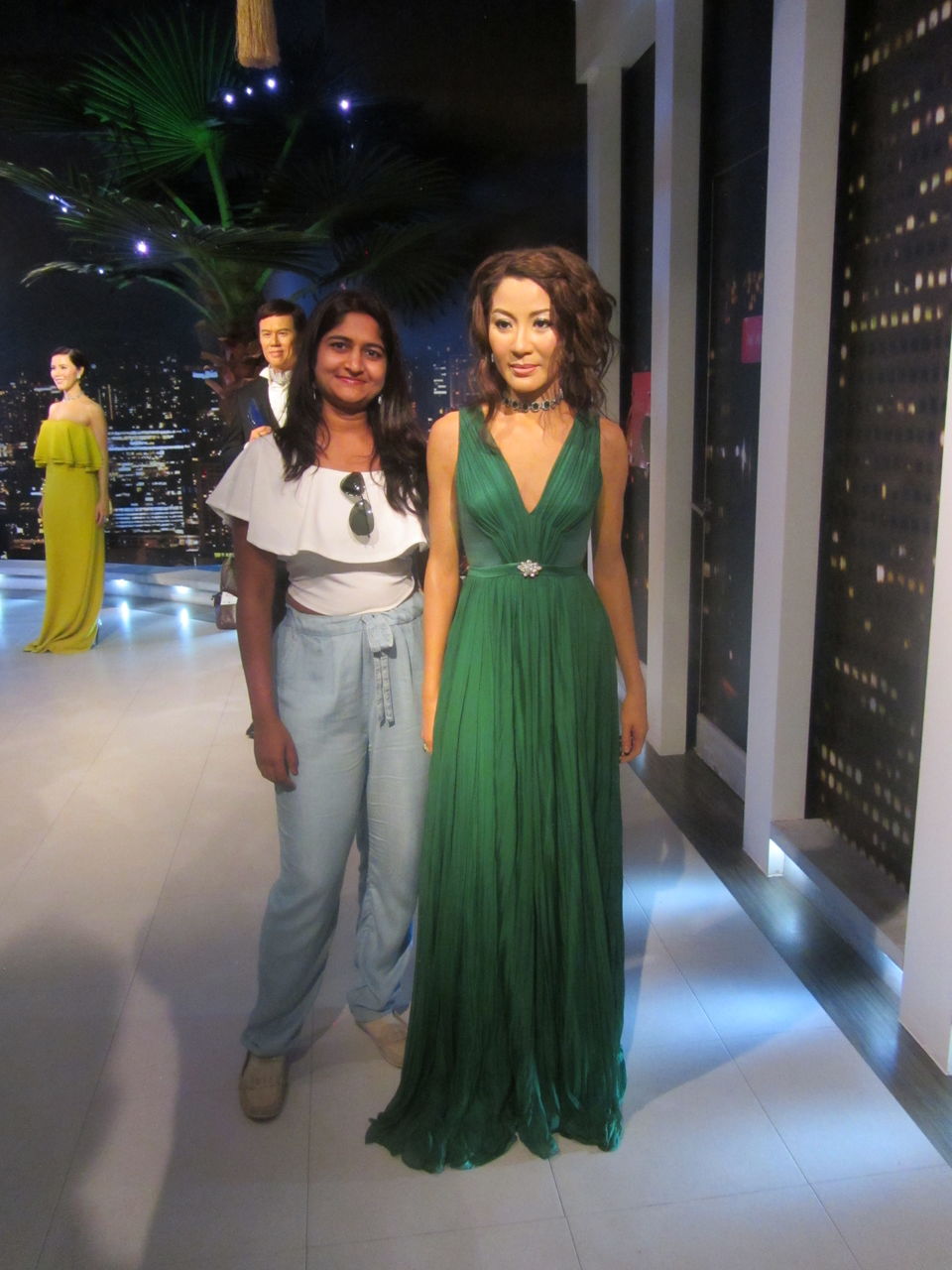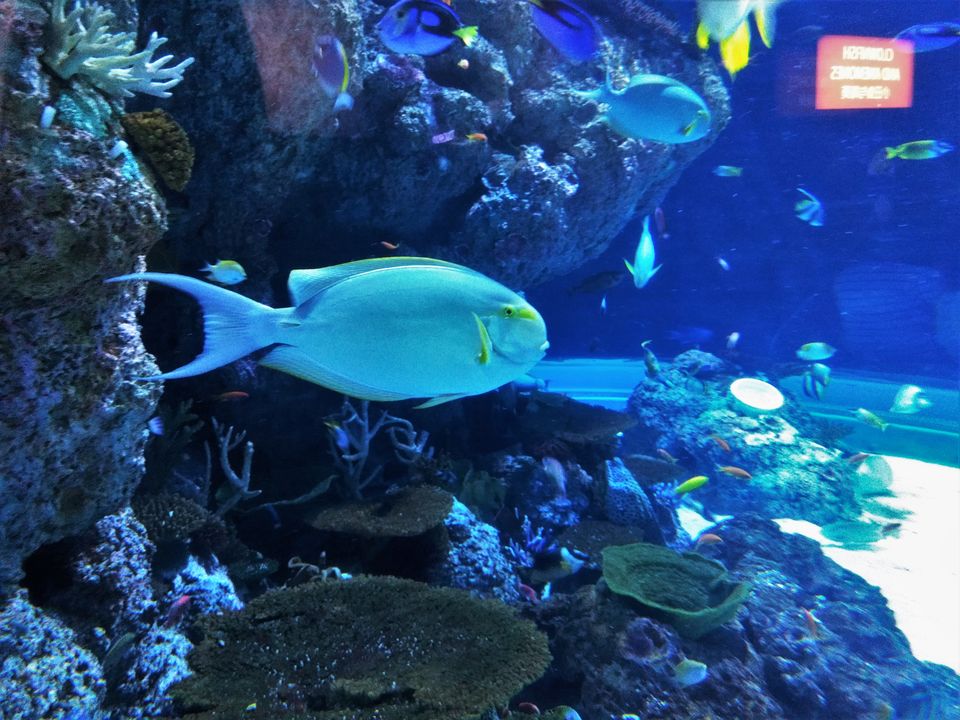 #Jurong Bird Park and Singapore Zoo: These 2 are in opposite direction from one another and best time to visit is in the morning as all animals/birds are out for their breakfast. Later in the afternoon there is less chance of spotting playing Orangutan or white tiger.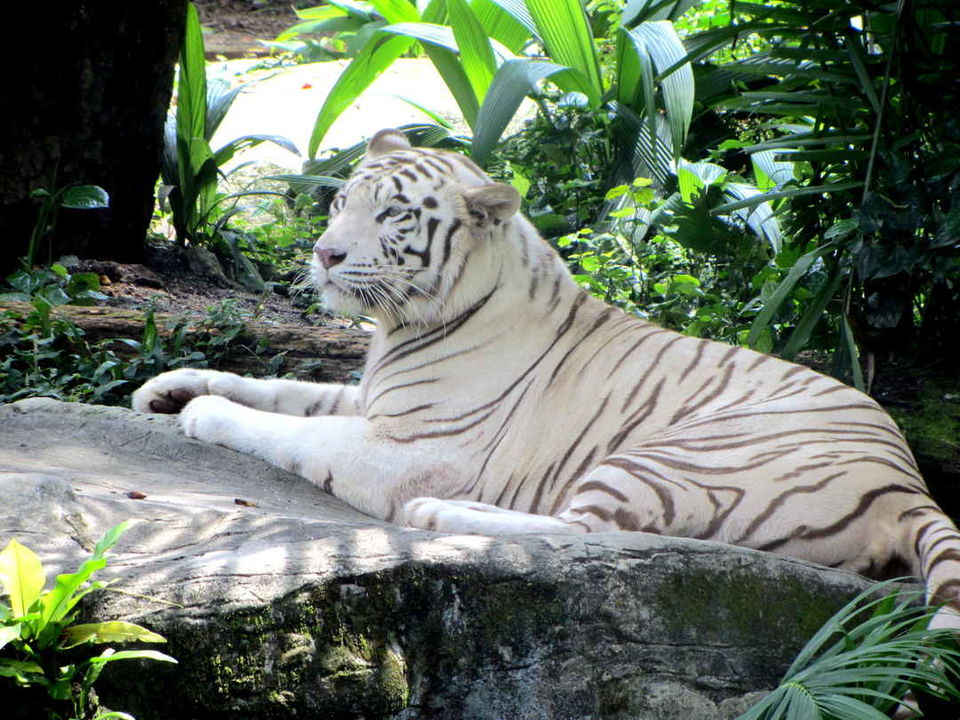 #Flower Dome: It is most amazing man made Garden with water fall. Visit to garden is free and you can get amazing Light show at 7.45pm and 8.45pm. For Cloud Forest and Flower Dome you have to buy ticket but it's amazing. So Don't miss it.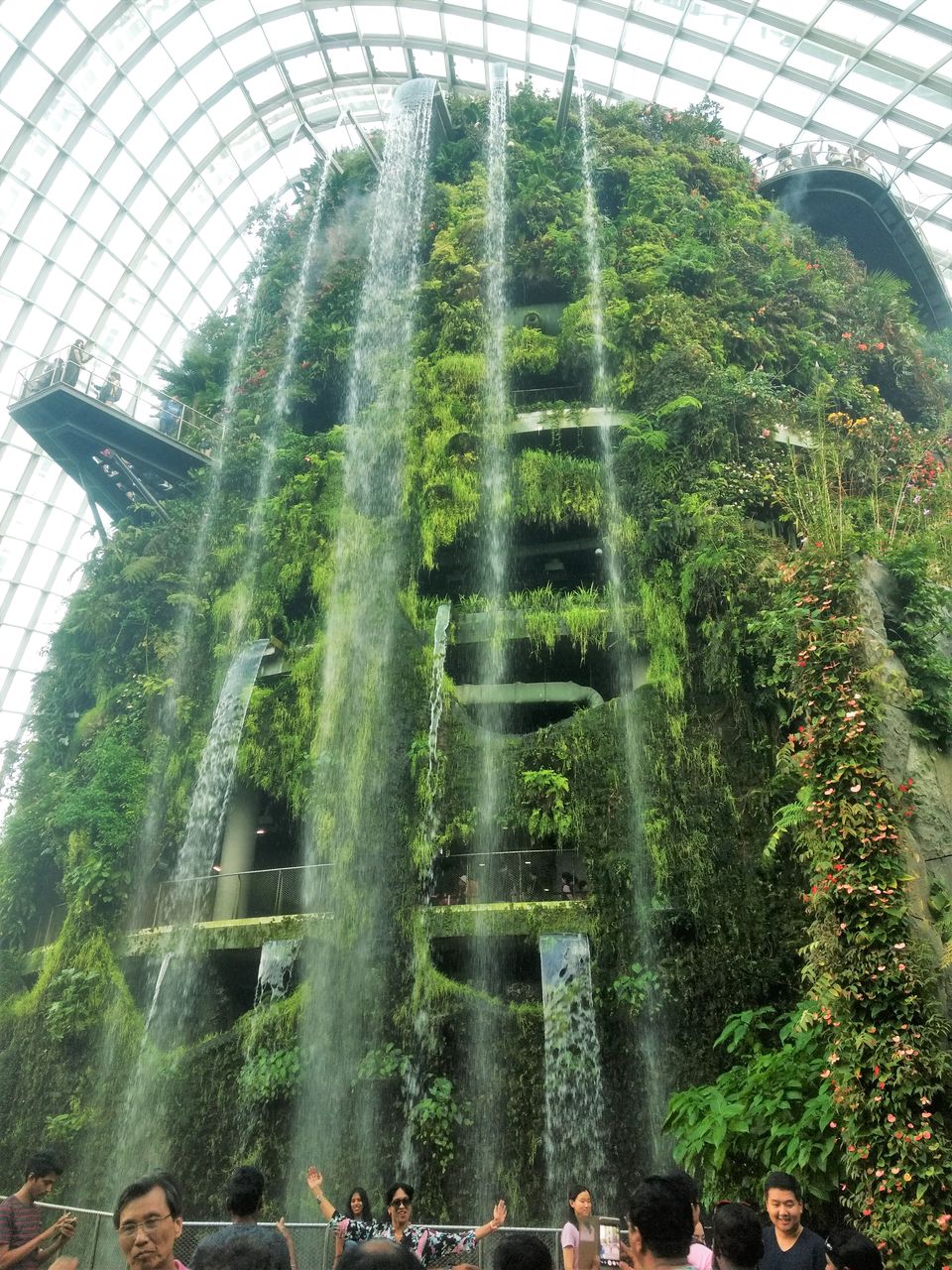 # Marina Bay Sands and Merlion: Visit Flower dome and Cloud forest in the afternoon and from Garden talk walking tour towards Merlion. It's a beautiful walkway all the way till Merlion. From Merlion you can view Marina Bay Sands and Laser show. Relax are Merlion by the bay and enjoy beautiful city light up at night.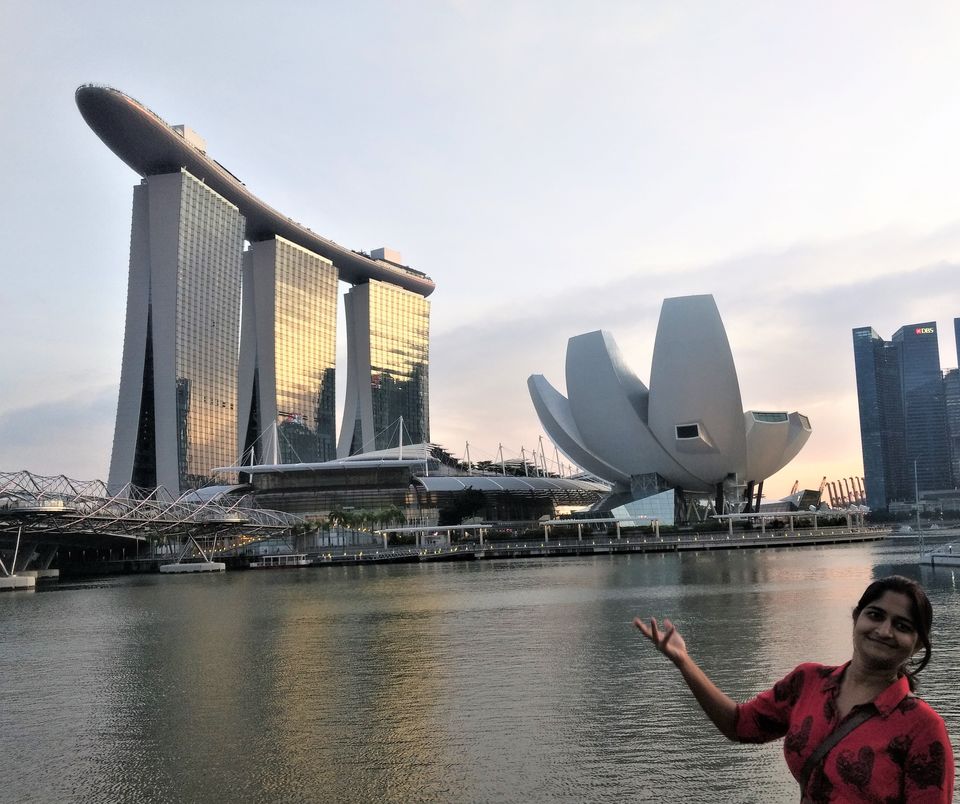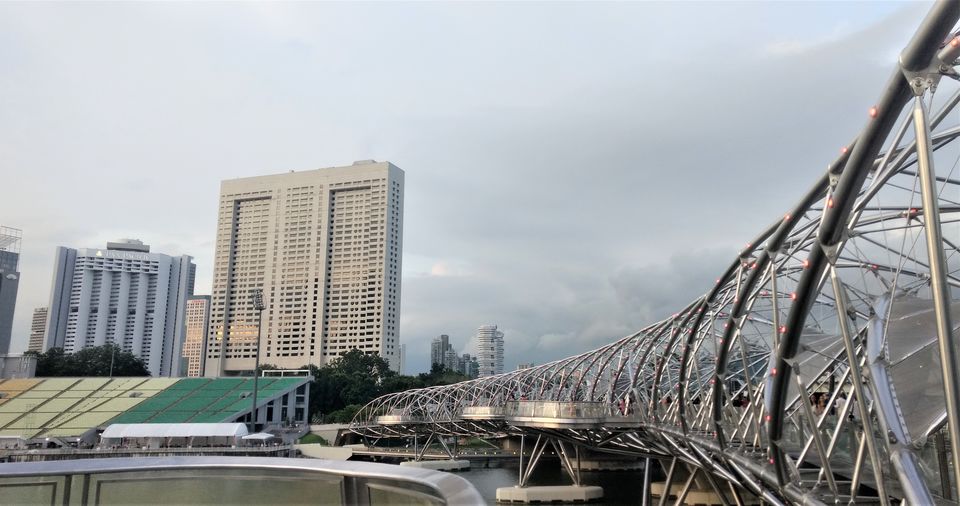 Take this ↑ Bridge to enjoy scenic walk all the way from Marina Bay Sands hotel to Marlion.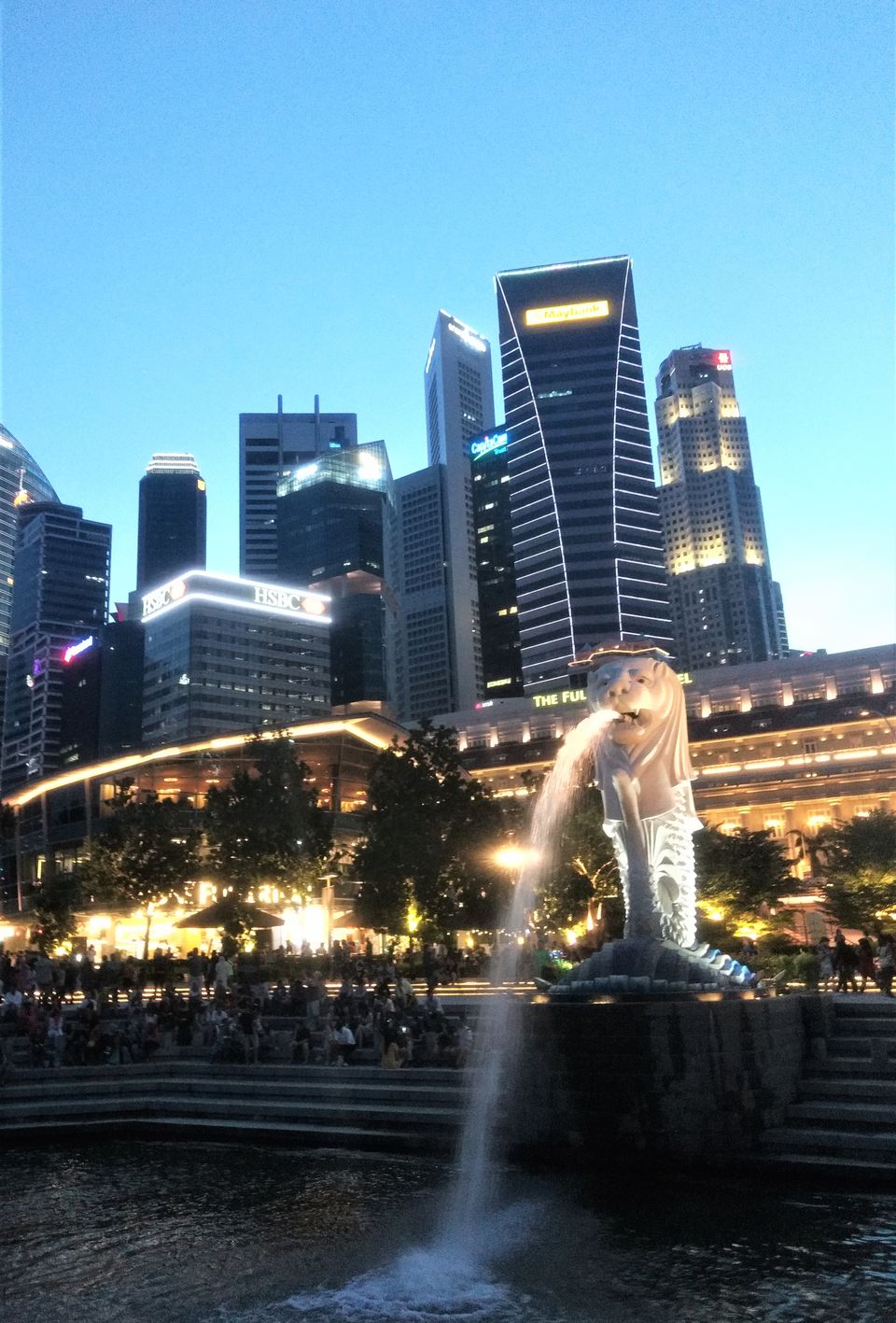 Back to reality.
PS: Liquor cheaper on Singapore Duty Free.
#Singapore #Malaysia #SingaporeTour #MalaysiaTour #SingaporeTourpackages #MalaysiaTourPackages