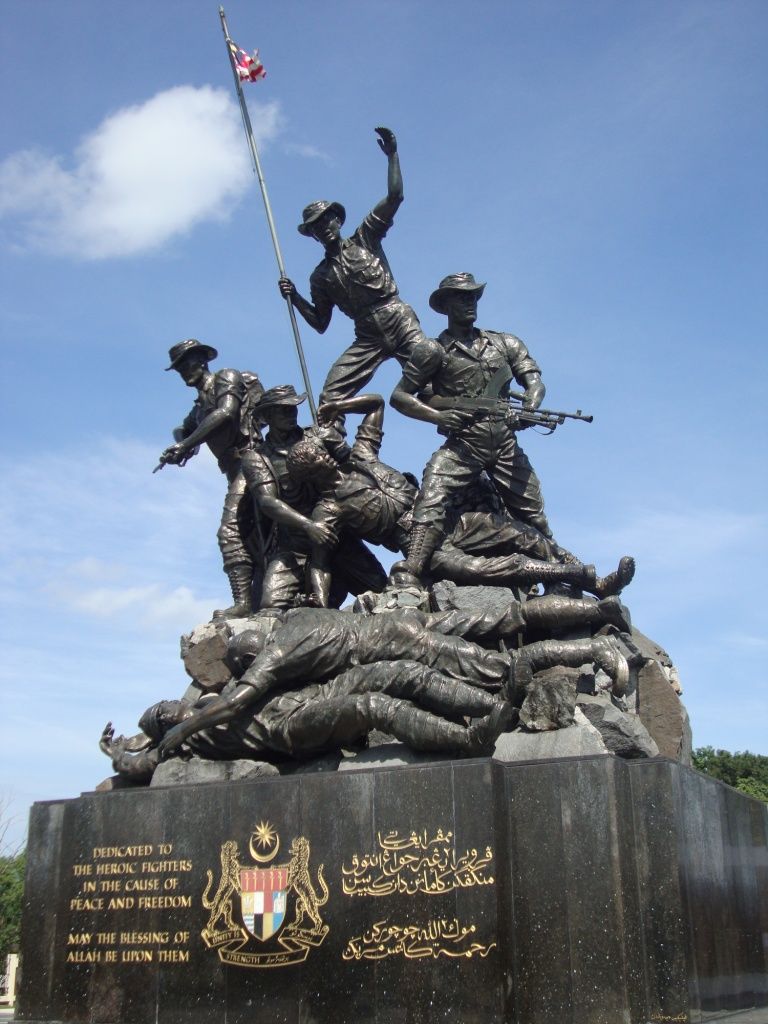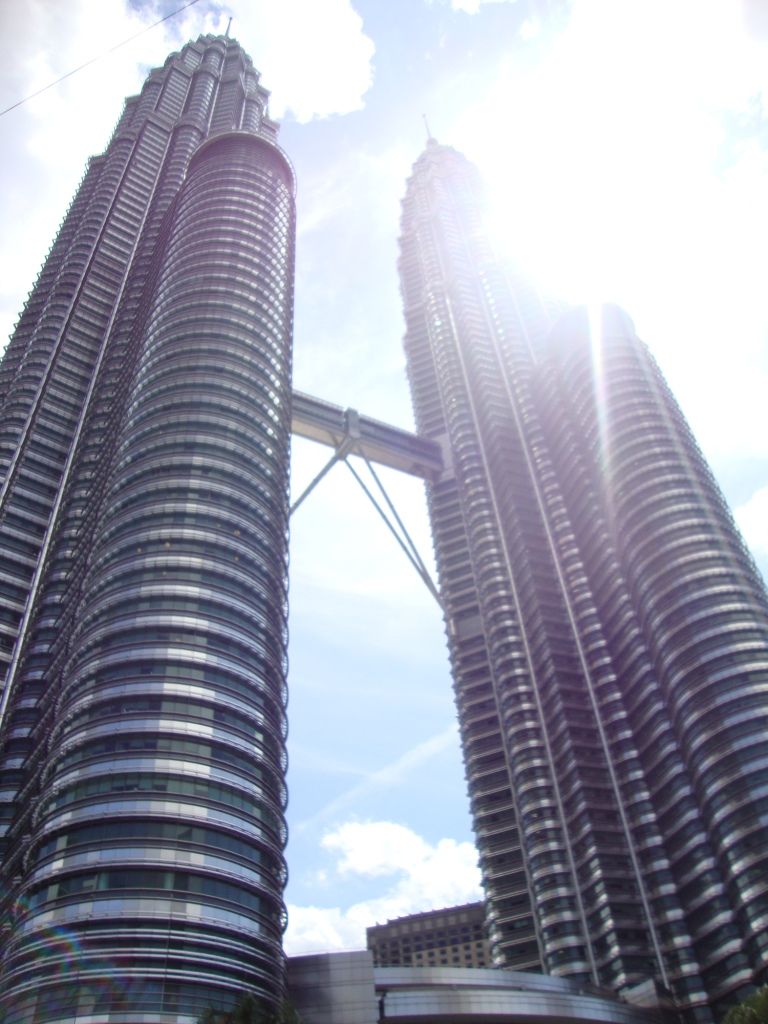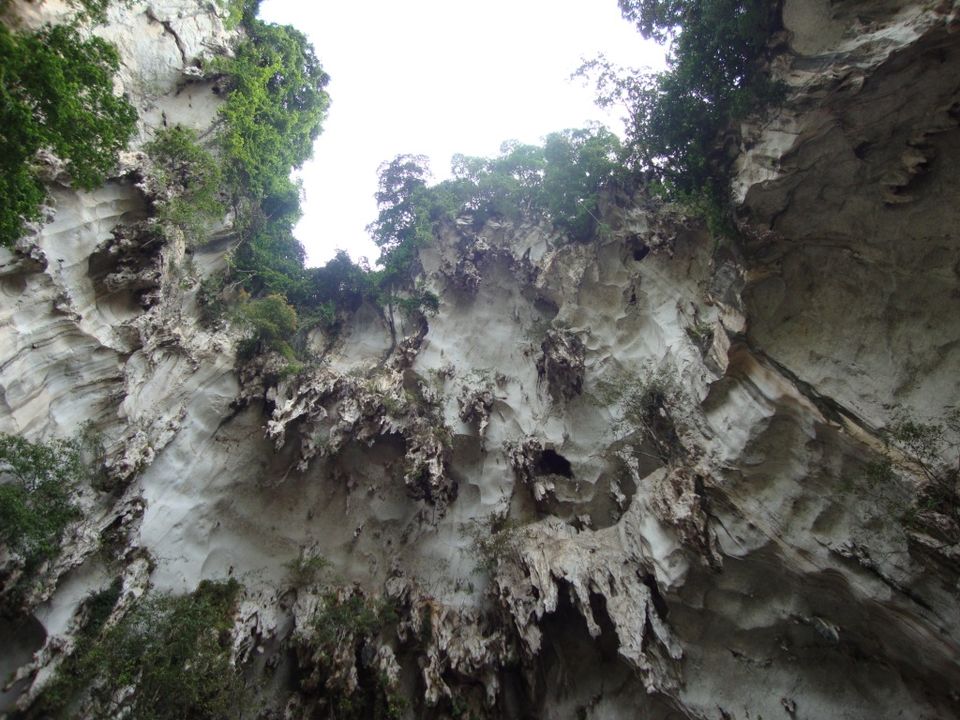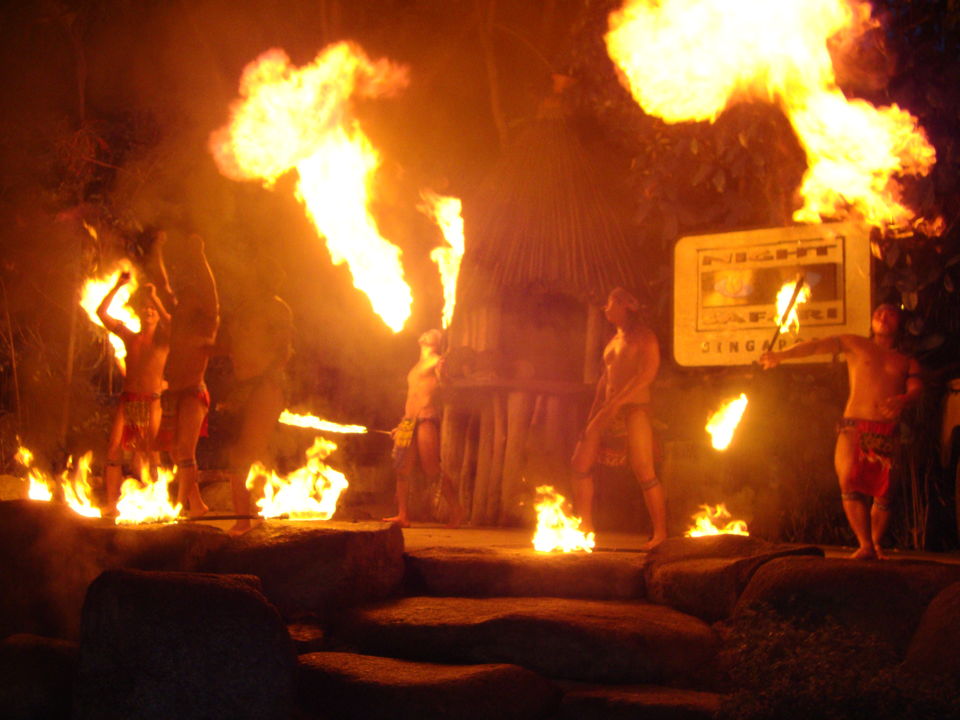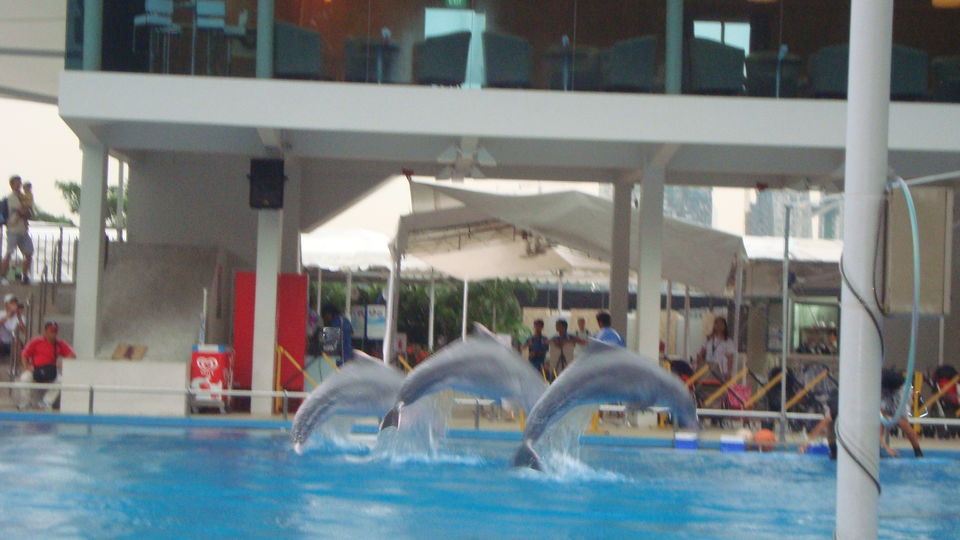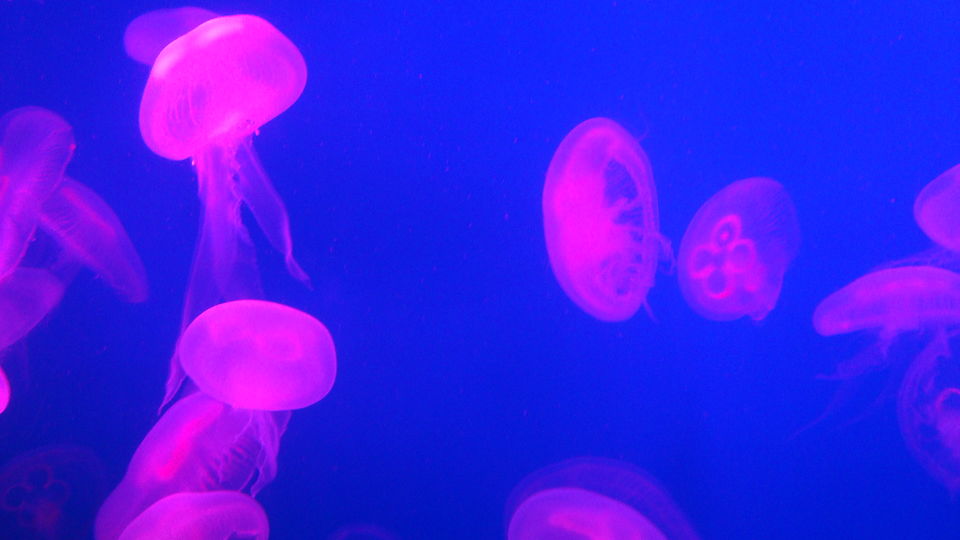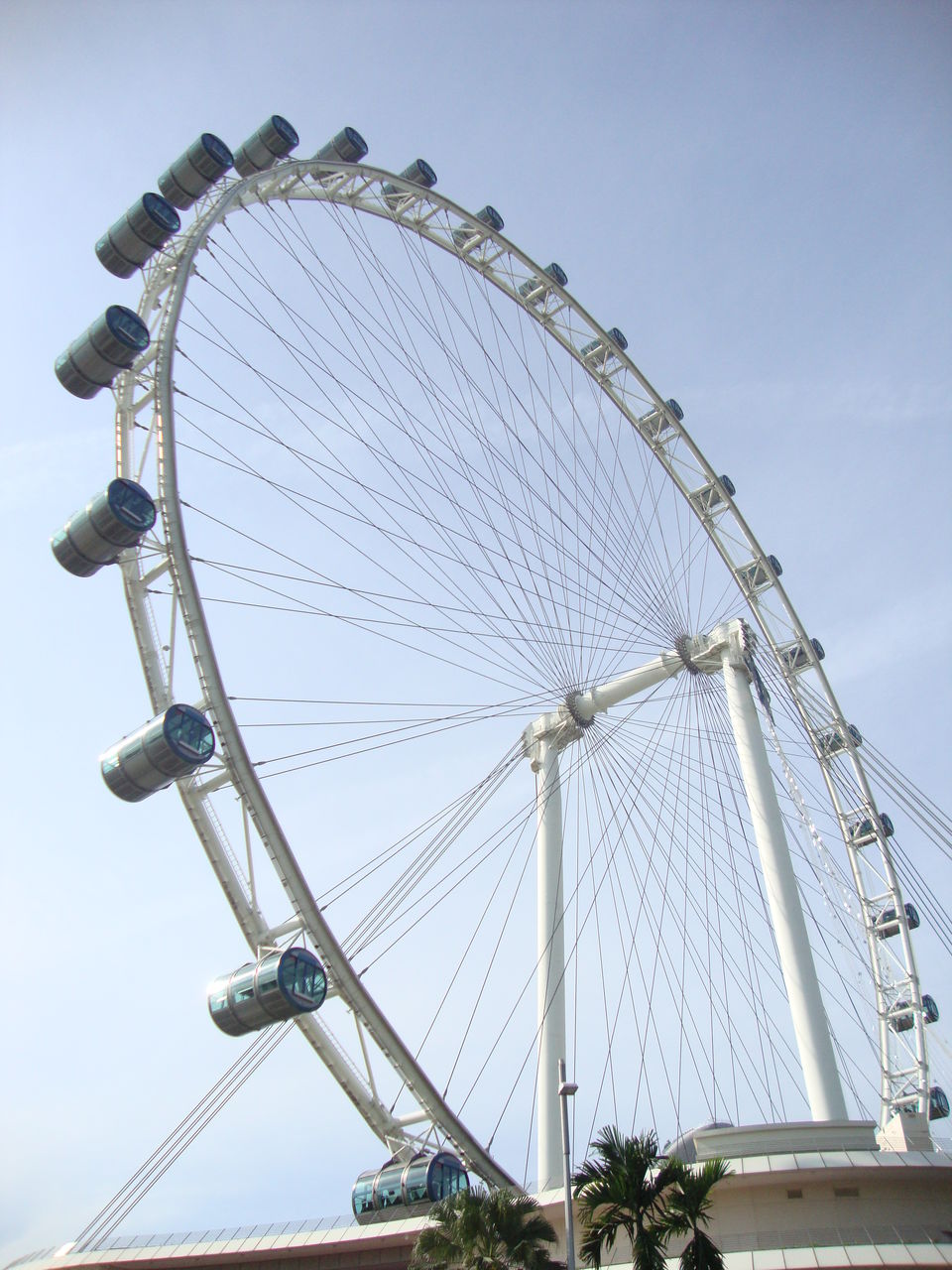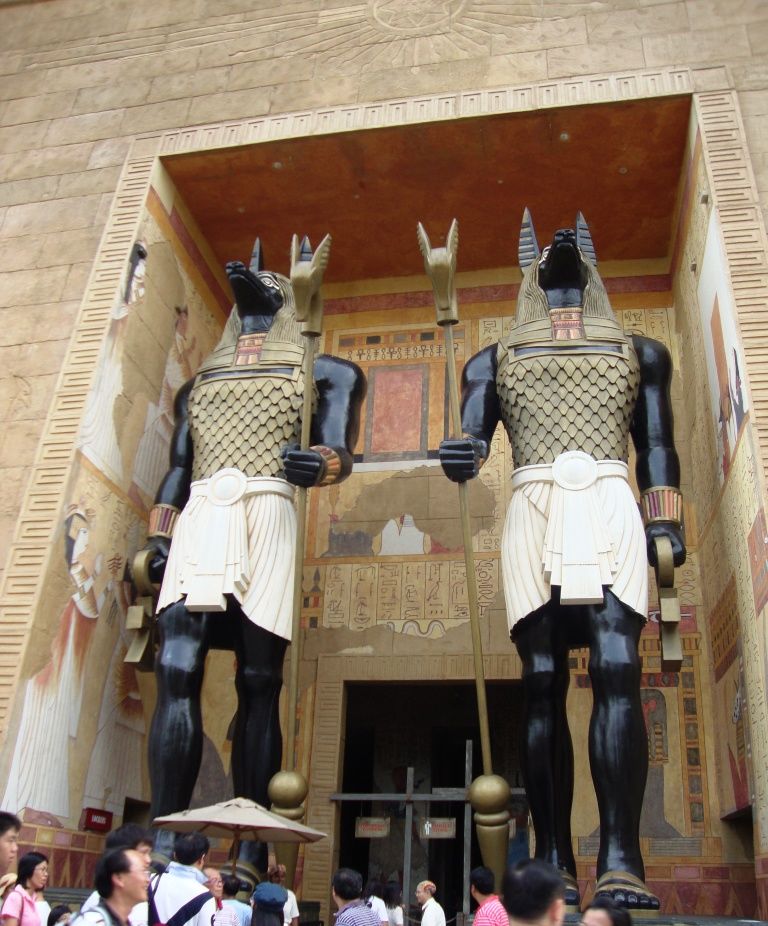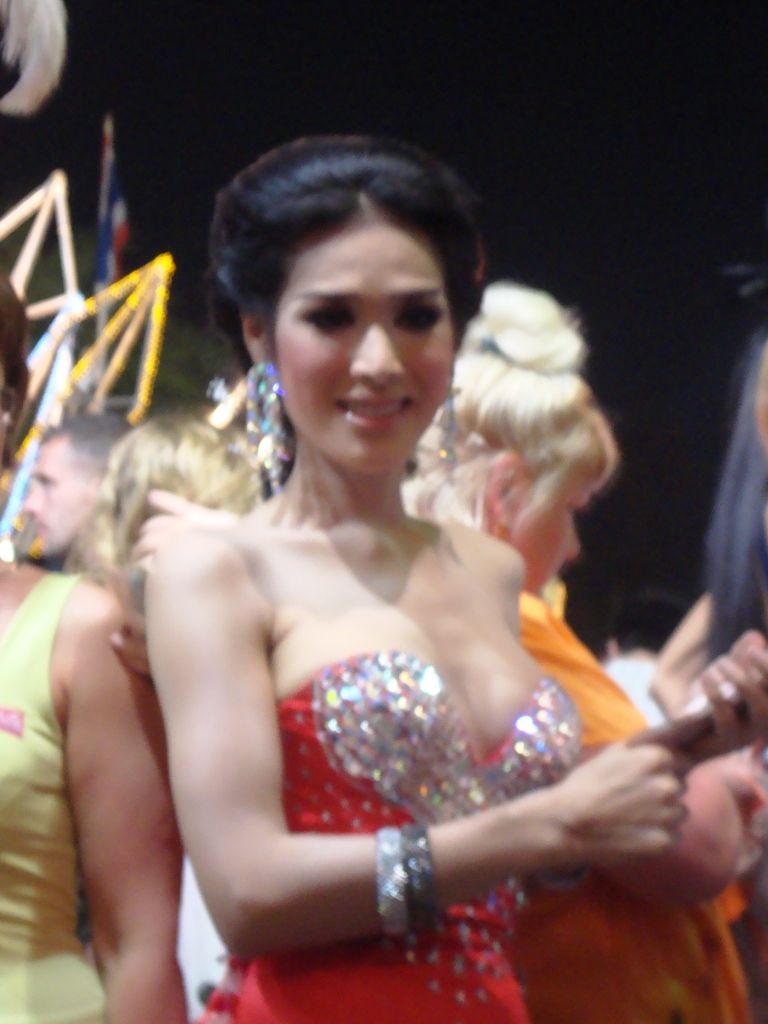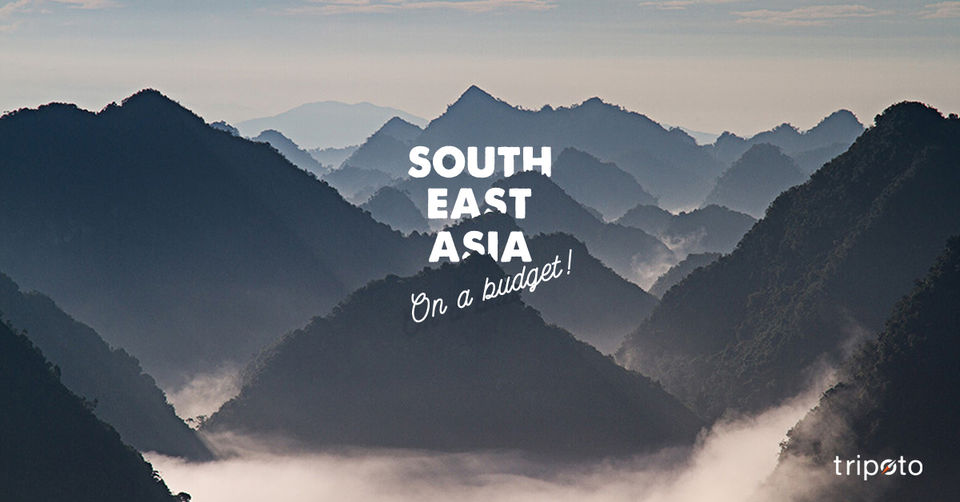 More often than not, the first international trip which we Indians take is usually to good old Thailand- convenient, fast and more importantly easy on the pocket for first timers. But what if we can add another two most sought after destinations in southeast Asia and make this 1st trip abroad even better! Throw in Malaysia and Singapore in addition to Thailand, and you will return to the homeland proudly with entry stamps from 3 different countries instead of one! Expensive? Hell no. Having a good time, staying at good hotels and gaining the best of experiences will not cost you more than $1750!
Malaysia (Kulala Lumpur & Genting Highlands)
First country on the list is Malaysia. Fly out from Kolkata for the best airline prices or you could book well in advance from wherever else you intend on traveling from as well. Kolkata to Kuala Lumpur is a short flight of 4 hours, not too tiring, and if you arrive at KL at a decent time, you still have some free time on that day for some local shopping at the Petaling Flea Market.
Next morning with the help of your hotel, or you could even pre-book in advance for a day of local sight seeing that will include a visit to the Twin Towers of Petronas. If you want to walk across the connecting sky bridge of the towers, you will have to ideally pre-book your tickets and ensure you aren't visiting on a Monday as its closed on that day. One adult ticket costs about Rs. 1500 and visitng hours are from 9 am to 9 pm, but do go there earlier than 9 am because tourists start queuing up early. If a view of the capital 170 meters above the ground isn't really your thing, visit the KLCC Suria Mall to indulge in some retail therapy.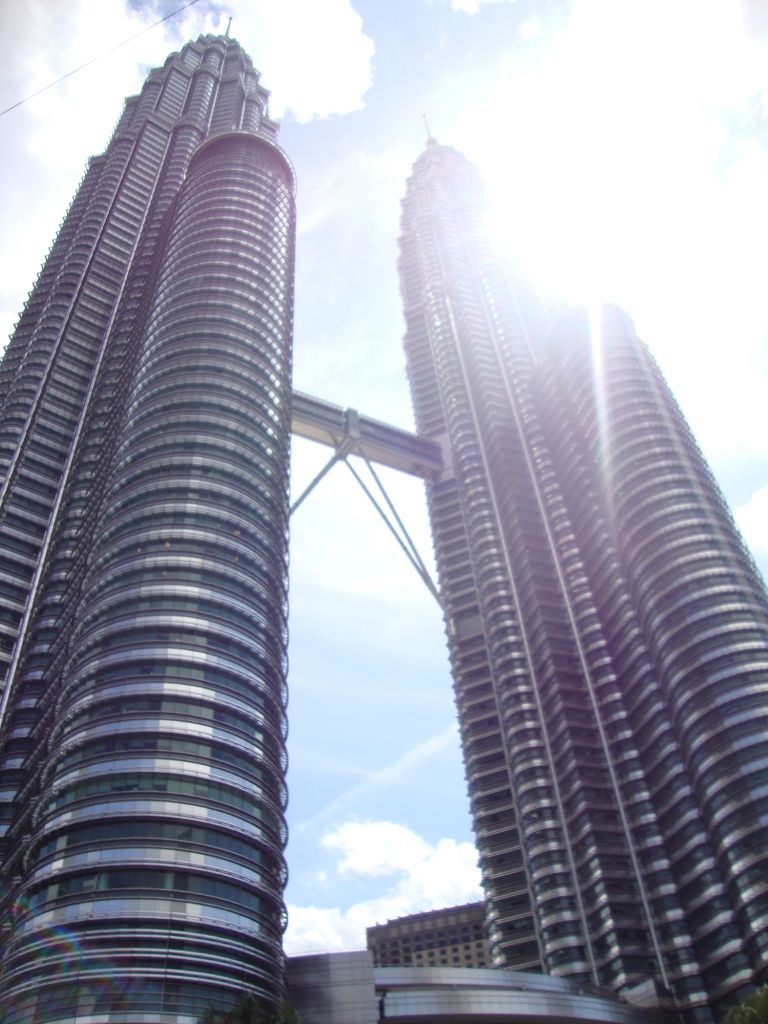 Post your visit to the towers go on a day tour and cover the orchid and hibiscus gardens where you will see beautiful varieties of flora. Next on the list is a visit to the National Monument followed by the National Mosque of Malaysia (non Muslims cannot enter). Drop yourself off at Berjaya Times Square, where you can shop, eat and party before heading back to your hotel.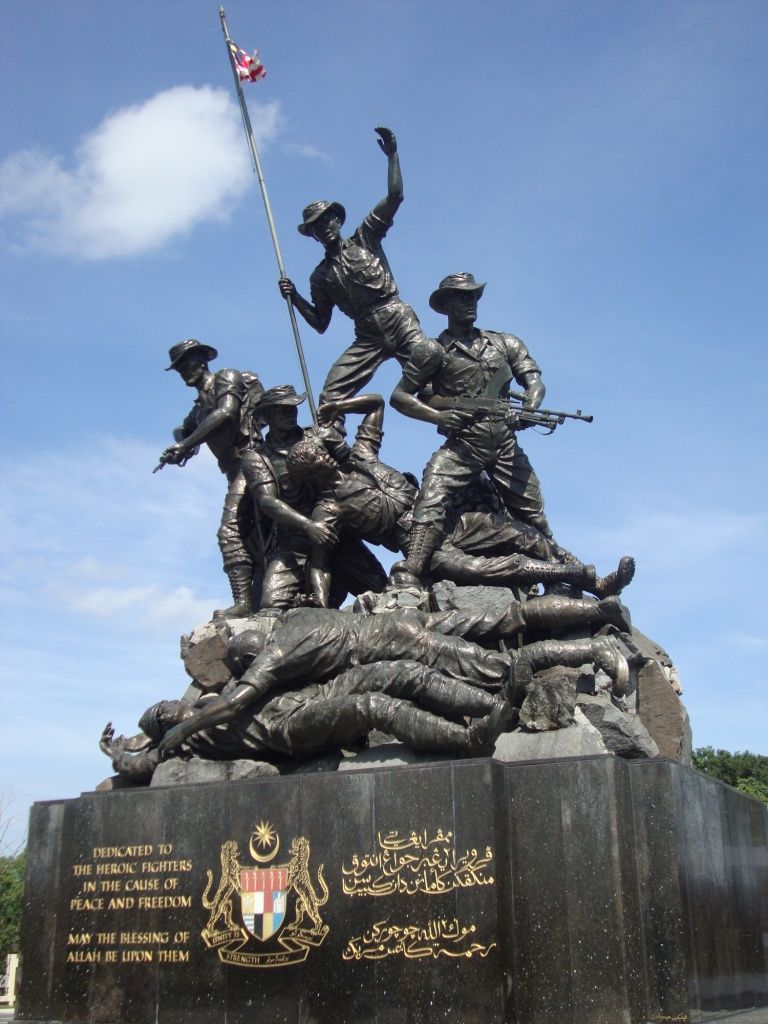 The next day set out for a visit to Genting Highlands and visit the famous Batu caves on your way. Batu Caves is a limestone hill that has a series of caves that house many hindu temples and is a popular shrine outside of India. You are welcomed by the world's tallest statue of Murugan- the deity this cave temple is dedicated to. Other than strolling in the caves you can also try a hand at getting some pythons and boas wrapped around you, or feeding some iguanas!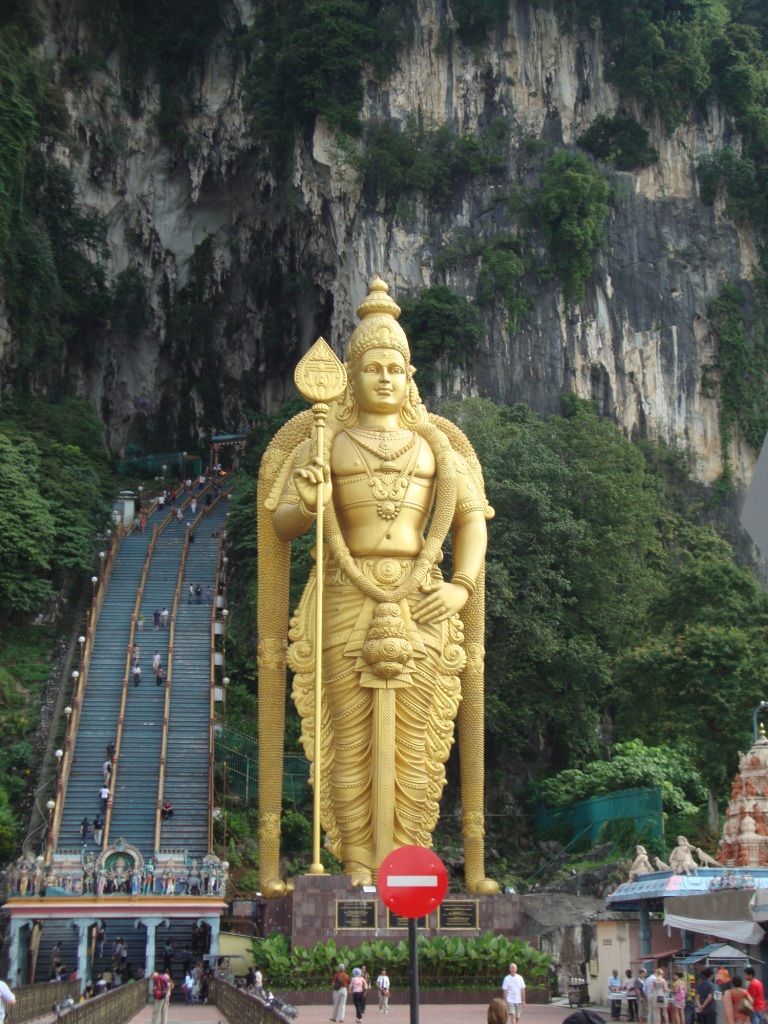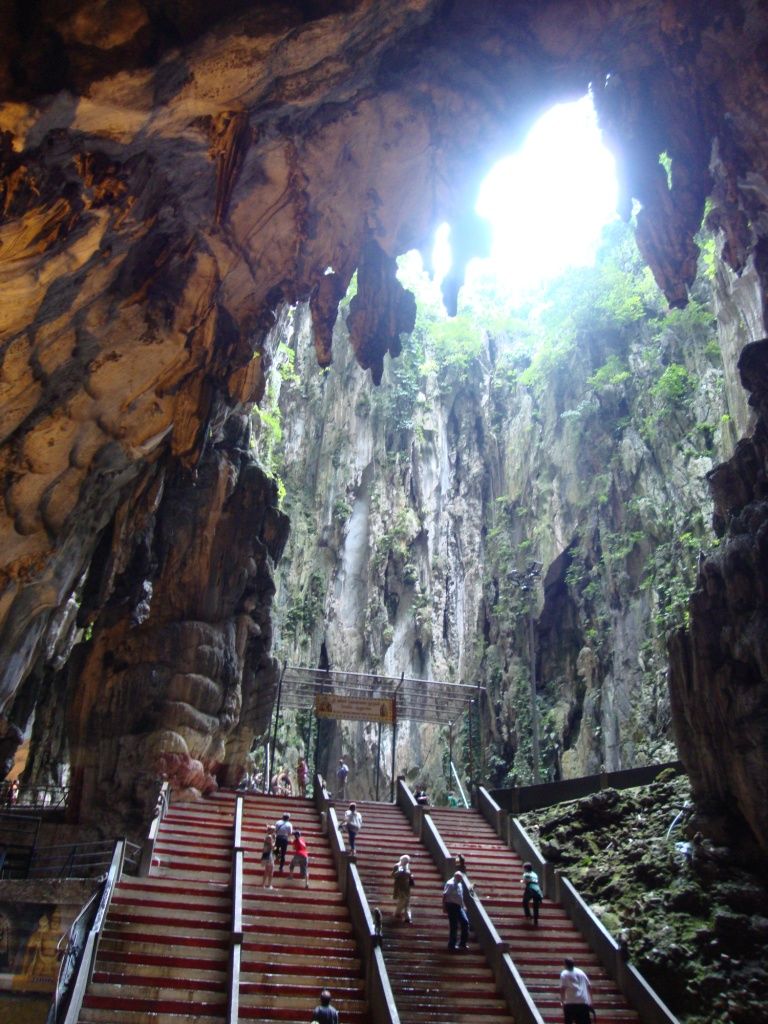 A few more minutes of driving and you will reach Genting Highlands. While there are buses to Genting, its best if you hire a cab and keep it overnight as well to return tot he airport the next day. Total return fare should't cost you more than Rs. 2000-2500. Once you reach your hotel and freshen up, you can take a walk around the huge them park that Genting Highlands is, or take a cable car ride above a thick tropical forest.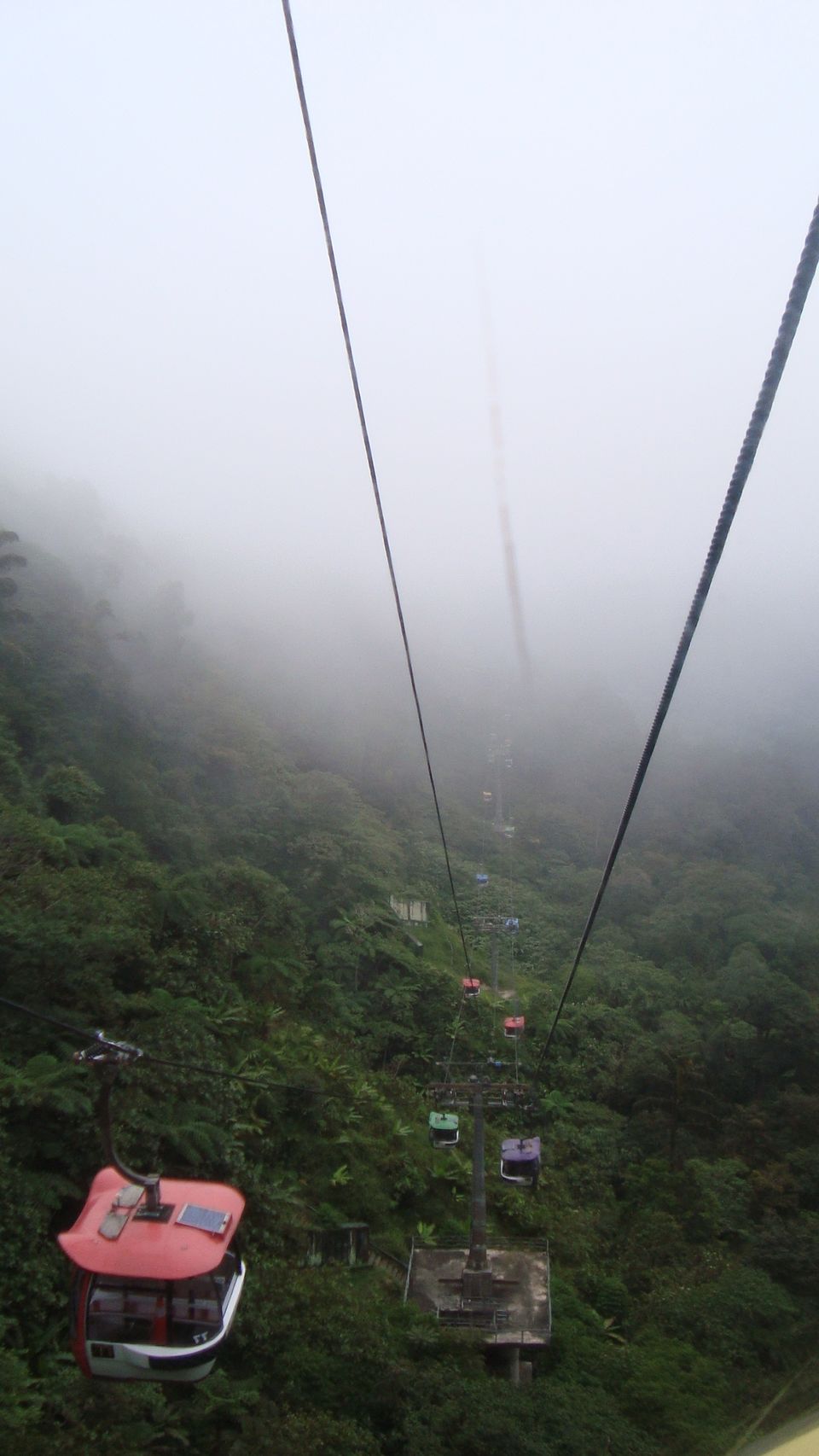 The weather gets quite chilly so better have a sweatshirt tucked away in your bag.There are lots of options to choose from for meals and entertainment. Genting is like a little man-made resort getaway with family or friends! Amusement parks, Jurassic World type of a theme park, restaurants, roller coaster rides, shopping arcades, horror houses, cable car rides over lush tropical forests etc. give this place a lively vibe 24*7! Plus the First World Hotel is the world's 3rd largest hotel in terms of size, not very fancy and is inexpensive. Good for an overnight stay.
The next day check out of the hotel and drive to KL international airport to depart for the city state Singapore!
Total Cost (Approx. figures)
Flight to KL: Rs. 8000
Malaysia Visa Fees: Rs. 1000
Hotel at KL (2 Nights for 2 people): Rs.1800 per night i.e Rs. 3600 total
City Tour: Rs. 1500 + Petronas Sky Bridge ticket Rs. 1500 i.e. Rs. 3000
Return Taxi Fare to Genting: Rs. 2500
Hotel at Genting (1 Night for 2 people): Rs. 1500 per night
Meals: Rs. 3000
Total: Rs. 23,500- 24,000 approx.
Singapore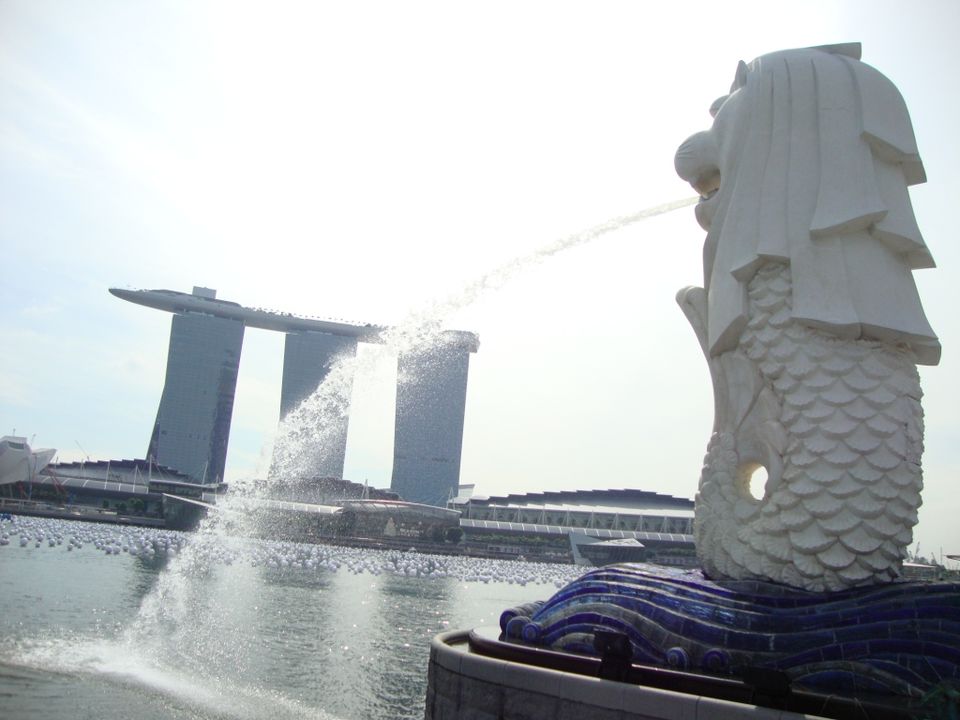 Singapore's plush Changi international airport will give you a glimpse of what to expect in the coming days. Be sure to pick up a free booklet from the airport which states the 'Dos & Don'ts' while in Singapore! Head to your hotel, a stay at Little India or China Town will be comparatively cheaper than elsewhere, besides Singapore is well connected with the Hop-On Hop-Off buses which are a convenient and affordable way to get to places.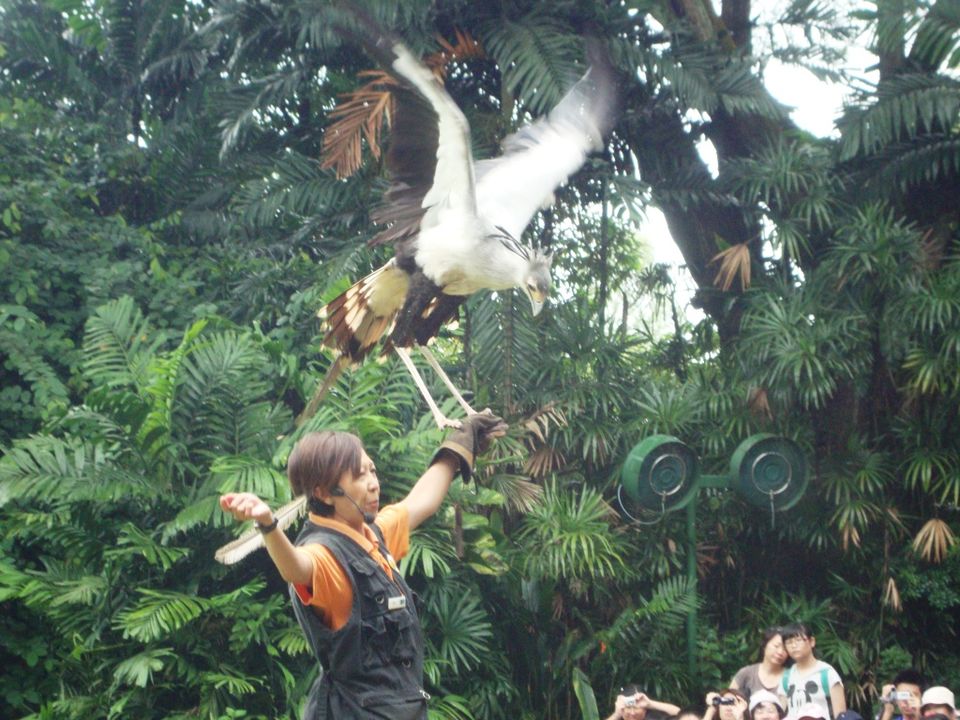 Take a city tour by yourself and visit the Merlion Park, China Town, Orchard Street etc. and spend the evening having some fine dinner at one of the many restaurants at Clark Quay before heading out to Ku De Ta or Altitude One for some heavy duty partying. On the next day keep yourself entertained by visiting the Singapore Botanic Gardens, followed by a visit to Jurong Bird Park where you must absolutely watch the bird show, after which while away your time till evening and visit the Singapore Zoo for an entertaining night with some exotic wild animals. The Singapore zoo is cage-less and one has to take a ride in a toy train around the zoo to get a look at the animals, they even have a show with the animals post the zoo visit. Keep all of next day for a visit to Sentosa Island where there is lots to do and see.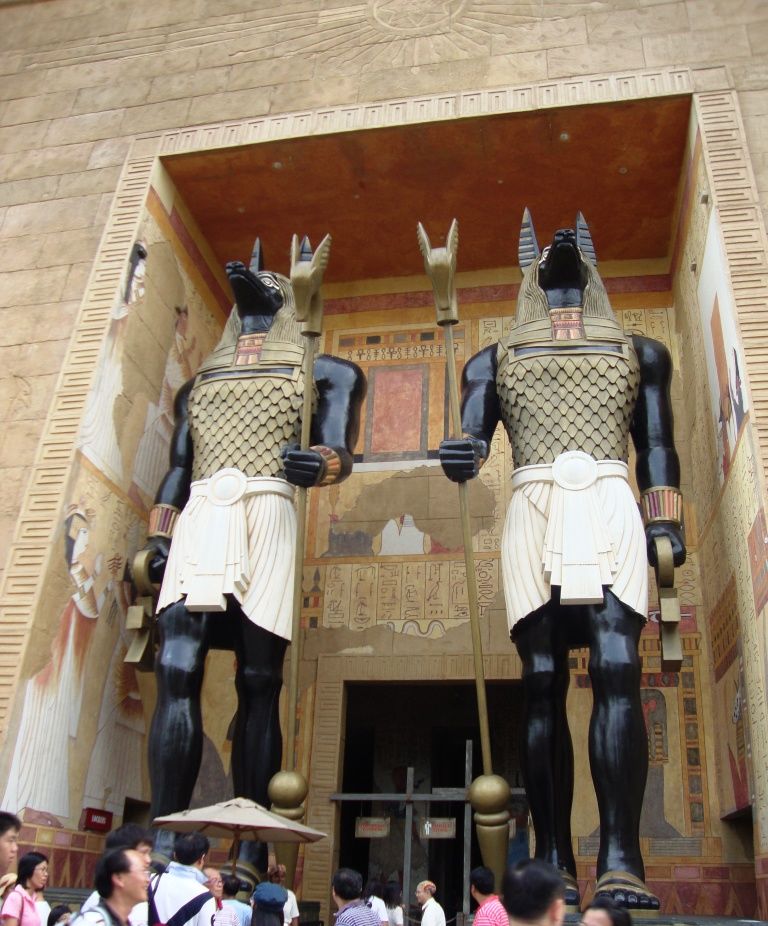 While Universal Studios may be a part of Sentosa Islands, you cannot cover both in a day, keep Universal Studios for the day after, believe me it will be totally worth it! Avoid shopping in Singapore because if you are going to Bangkok next, shopping in Singapore is a really pointless idea.
The next morning catch a flight to Bangkok, Thailand!
Total Cost (Approx. figures)
Flight to Singapore: Rs. 1200
Singapore Visa Fees: Rs. 3500
Hotel Room (4 nights for 2 people): Rs. 4500 per night i.e. Rs. 18000 for 4 nights
Sentosa World Ticket: Rs. 10250 (2 Day pass including S.E.A Aquarium, Adventure Cove Waterpark, Maritime Museum and Universal Studios)
Jurong Bird Park: Rs. 1300
Singapore Zoo: Rs. 1500
Singapore Botanic Gardens: Rs. 300
Singapore Flyer with cocktail (Optional): Rs. 2800
Food: Rs. 4000
Commuting: Rs. 4000
Total (excluding Singapore Flyer): Rs. 44,050 - Rs. 45,000 approx.
Thailand (Bangkok & Pattaya)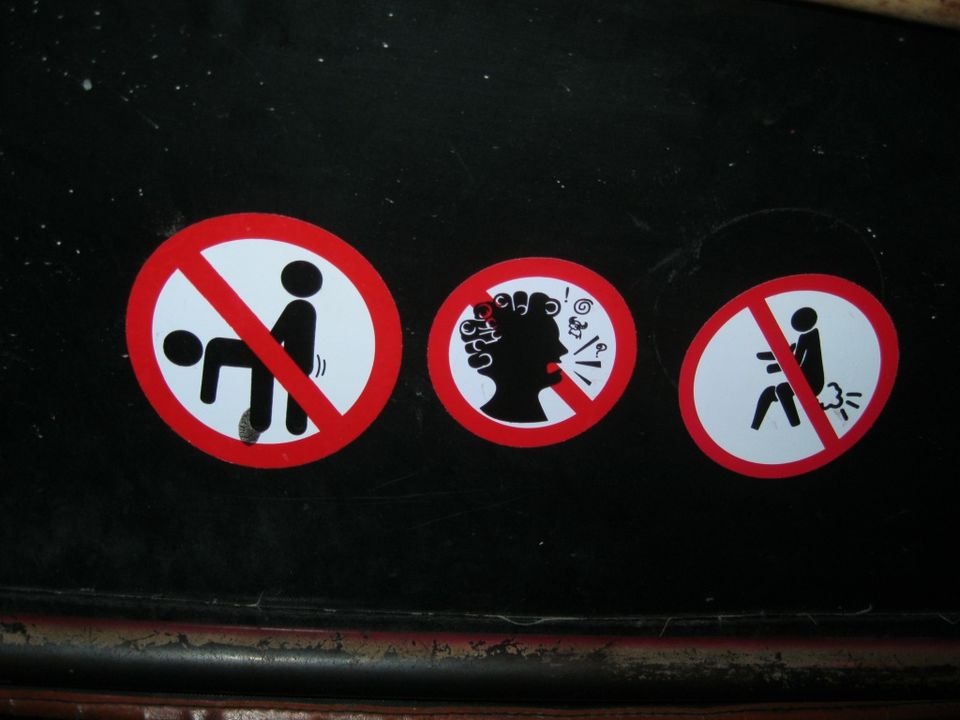 Bangkok is a vibrant city and is one of my favorite cities to holiday at. Its always buzzing, it has plenty of entertainment options, the rejuvenating Thai massages, the food, the cheap shopping and the best part being how amazingly affordable all this is! Keep the first day for local sight seeing, visit the Grand Palace, the floating market etc. and end the night at Suan Lum night market before taking a tuk-tuk back to your hotel. Keep one whole day reserved for shopping at Pratunam (cheap clothes, shoes and bags), MBK (electronics), Siam Paragon (designer labels) etc. Personally I require atleast 3 whole days to be able to shop my fill in Bangkok, but 1 whole day dedicated to shopping for first time visitors is fine. Enjoy a relaxing massage or head to some of the happening nightclubs like Levels to end your last night in Bangkok city!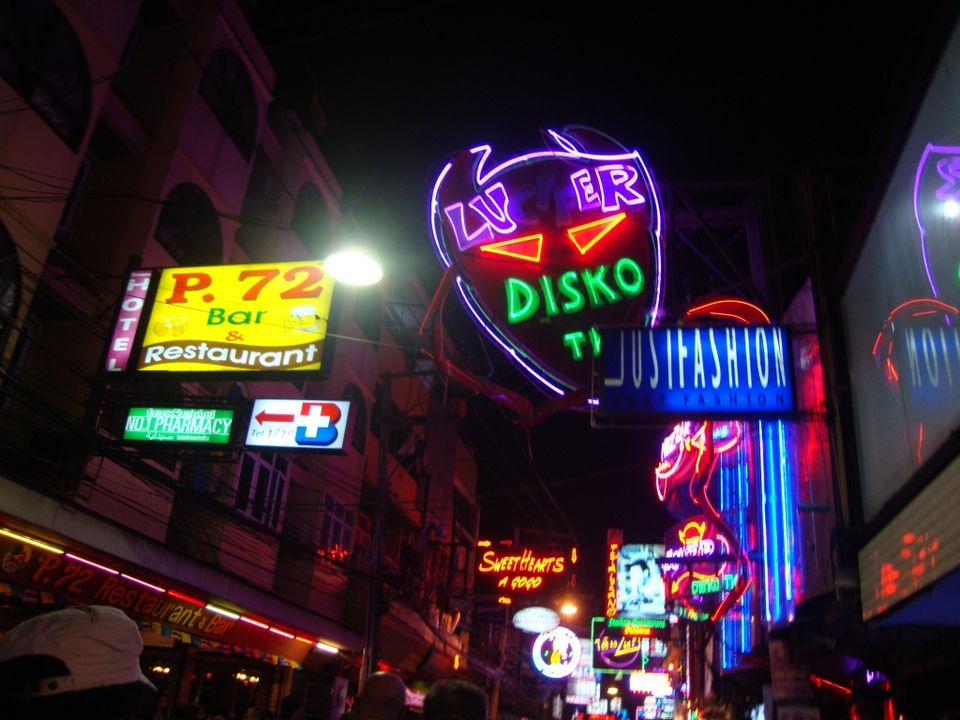 The next day take a cab to the beach city of Pattaya, which is notorious for its night life aka The Walking Street. Its buzzing till the wee hours of the morning and you can choose from a host of ways to while away and enjoy your time there. Massages, clubs, cocktail carts, street food options etc are available in plenty. You can even enjoy the famous Transvestite cabaret show- the Tiffany's Show at Pattaya. The sets are elaborate and performances are mind blowing!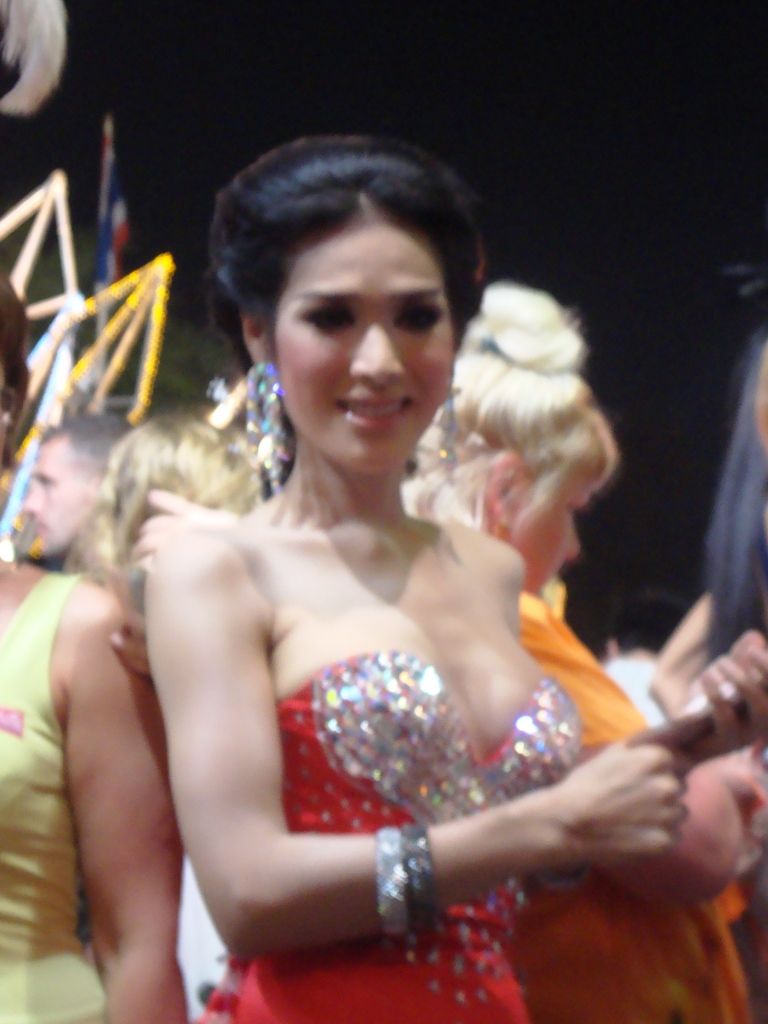 The next morning take a ferry ride to the nearby Coral island where you can engage in some fun water sports or just laze on a sun-bead and sip some beer!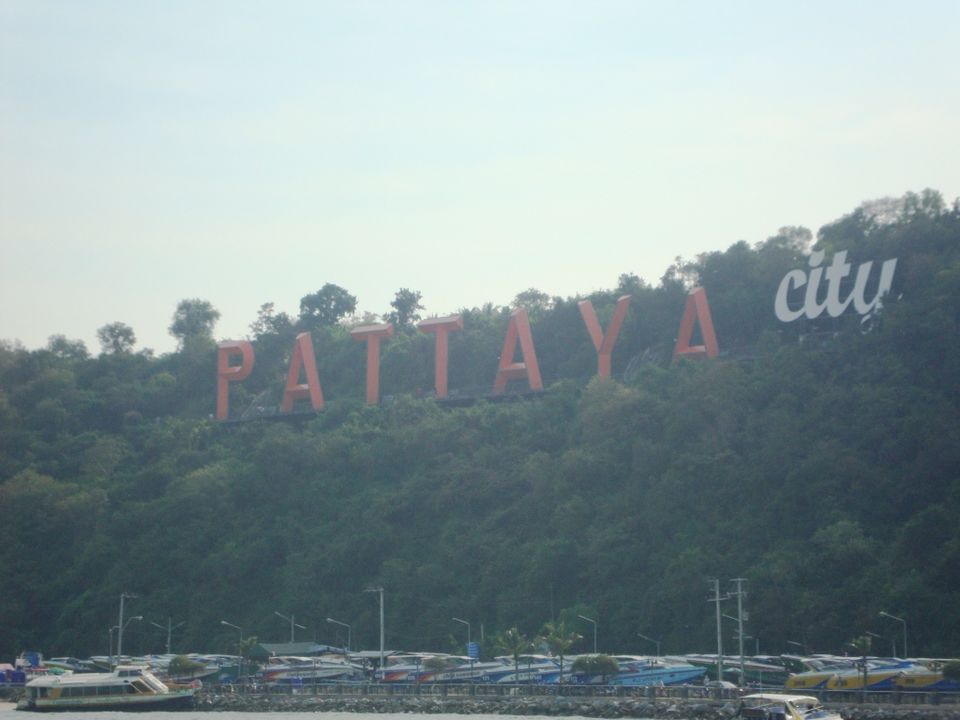 All good things have to come to an end and while I can guarantee you vacation withdrawals while you drive to the airport at Bangkok, I can also assure you that once the travel bug has bitten, there will be much more to come!
Total Cost (Approx. figures)
Flight to Bangkok: Rs. 4000
Visa: Rs. 3800
Hotel Room Bangkok (2 Nights for 2 people): Rs. 2500 per night i.e. Rs. 5000 for 2 nights
City Transport (Metro/Tuk Tuk/Buses): Rs. 2000
Taxi to Pattaya and back: Rs. 7000
Hotel Room Pattaya (1 Night for 2 people): Rs. 4000 per night i.e. Rs. 8000 for 2 nights
Ferry to Coral Island: Rs. 1000
Food: Rs. 3000
Flight to Kolkata: Rs. 8000
Total: 41,800
Grand Total: Rs. 1,12,000 or $1750 approx.
So what are you waiting for?!