Singapore is consistently voted as one of most biggest and diverse city in the world! Every day hundreds of tourists around the world head there but end up only scratching the surface (not that it isn't promising enough). If the experience you are seeking is more local in flavour than a big wallet is not necessarily what you need.
Sometimes it takes little or no money to get to the heart of a place. Here are some of those soulful, exciting yet pocket-friendly things that you can do in the megalopolis of Singapore.
1. Travel back in time in $2
Before the skyscrapers spread across Singapore, the city was living a low-key life with nothing more than a few mid-rise apartment buildings on the mainland. Most people lived in rural Kampongs (Malay for villages), which were dotted all across the island country. After independence from Malaysia in 1965, Singapore set on a fast-paced route to having the second highest population density in the world.
But the island of Pulau Ubin is a place stuck in time. Still living the Kampong life, this village is a $2 away from the northeast cost. This 'Granite Island' is home to former granite quarries and swathes of greenery, which are quite a rare sight on the mainland. You can reach the island within 10 minutes from Changi Point Ferry Terminal in a ferry that costs only $2.
2. Explore Sentosa like a real traveller
Given the hot tourist attractions here you will not believe that Sentosa was a military base for two centuries. Even the Gurkha regiment of the Indian Army spent its days defending the island. It was in the 1970's that the independent government decided to develop this once prisoner of war camp, into a resort island. What stands now is a beautiful place that has something for anyone and everyone.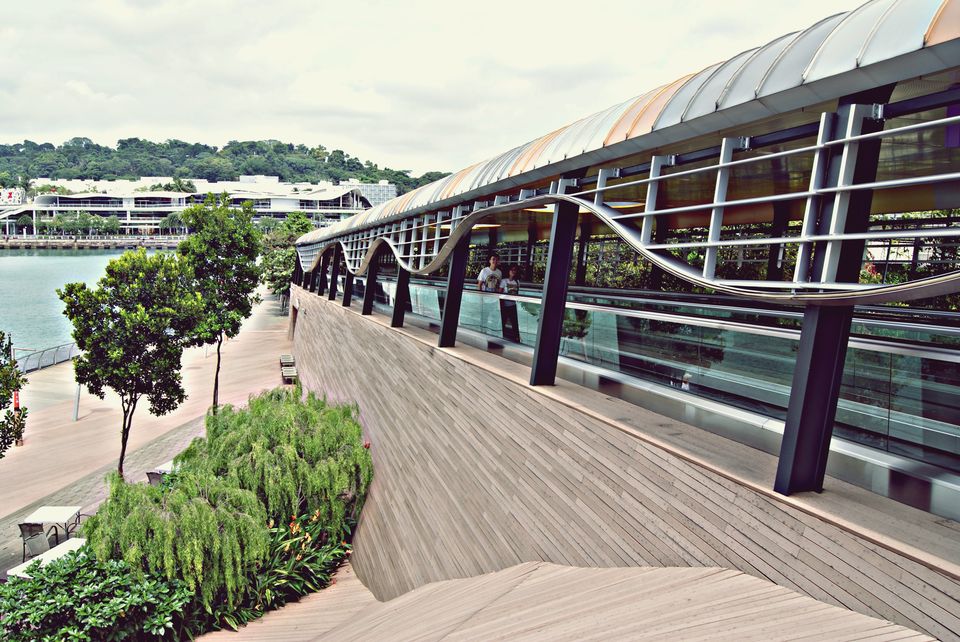 The most fun pocket-friendly way to get to Sentosa is through the Sentosa Boardwalk. The travelators are probably the best located in the world and cost only $1. Once there, you can either indulge in the Universal Studios or watch the free crane dance that happens 9 pm everyday. And there are also the stunning beaches, which won't cost you a penny.
3. Move to another country for $2.
The western part of Malaysia is just a mile away from Singapore. So, if you like collecting stamps on your passport then catching a bus to the neighboring country of Malaysia. Locals who live in close proximity travel to the City Square Shopping Center, Malaysia to get their groceries at half the price.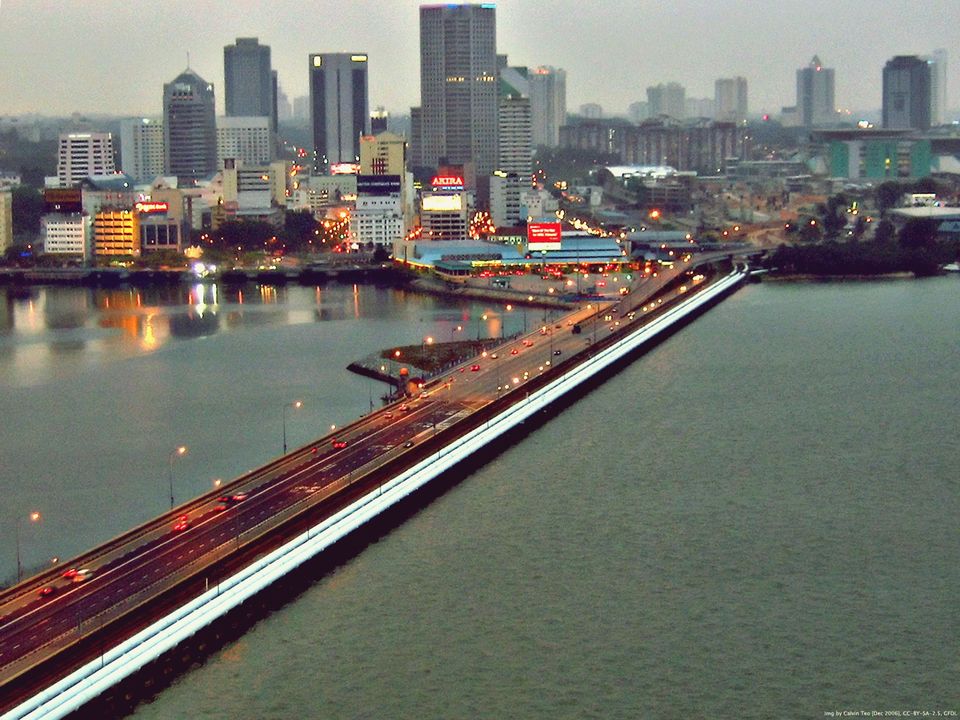 The Singapore-Johor Express buses leave every 30 minutes from Queen Street bus terminal, and the hour long ride costs under $2. Before entering Malaysia, you will have to get cleared at the Singapore immigration and then at the causeway at Malaysian immigration (it's not as tedious as it sounds). Get off at the JB Central Railway Station and welcome to Malaysia!
4. Discover the art of Singapore for free
If you are a classist who can't appreciate much outside the canon, then the Singapore Art Museum (SAM) is not for you. The country has 2o other museums where you can find something to your interest. But SAM is a mecca of contemporary Asian art located inside a Renaissance building from 1867. What was once a Catholic boys school now displays parts from 7,000 collectibles.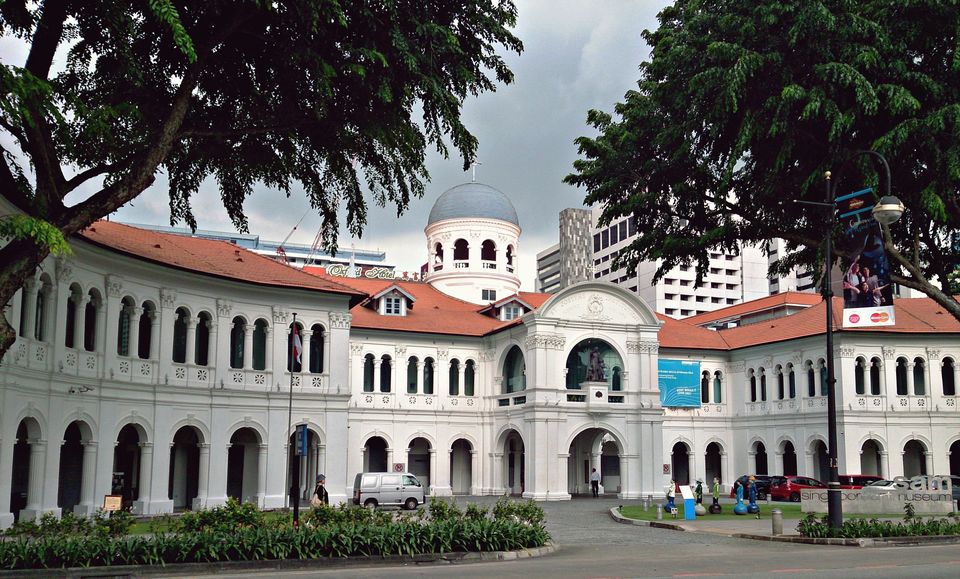 The Singapore Art Museum, like no other, offers free entry every Friday from 6 to 9 pm. Despite being in partnership with Guggenheim (New York) and Pompidou Center (Paris), SAM doesn't keep a permanent collection on display. Instead it gives space to talented and budding Asian artists who embody the contrast between tradition and modernity through their arresting and thought-provoking pieces.
5. Binge at the Lau Pa Sat Hawker Center
A national landmark, Lau Pa Sat was built back in the 19th century and is also known as Telok Ayer. In 1970, the hawker market was gazetted as a national monument of Singapore. The centre has a long history of restorations and re-locations but what stands now is Singapore's most loved food court, by tourists and locals alike.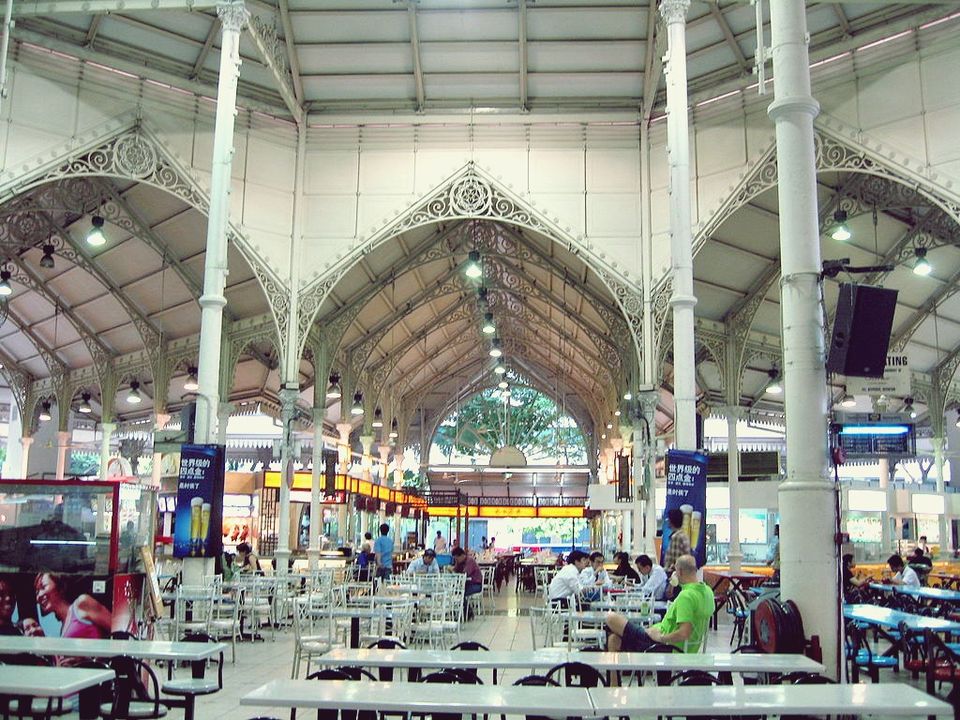 Lau Pa Sat is just five minutes away from Raffles Place and serves delicious local cuisines. Grab a pint of chilled beer and grab a plate of Hainanese chicken rice or satay while you enjoy a live band (every Friday or Saturday) at the centre of the market.
6. Chill at the Read Bridge at Clarke Quay
The beamed structure dividing Clarke Quay and North Boat Quay is a pedestrian bridge built in 1887 in the River Area Singapore. This bridge has grown to become a favourite spot of backpackers and solo travellers in the super posh area of Clarke Quay.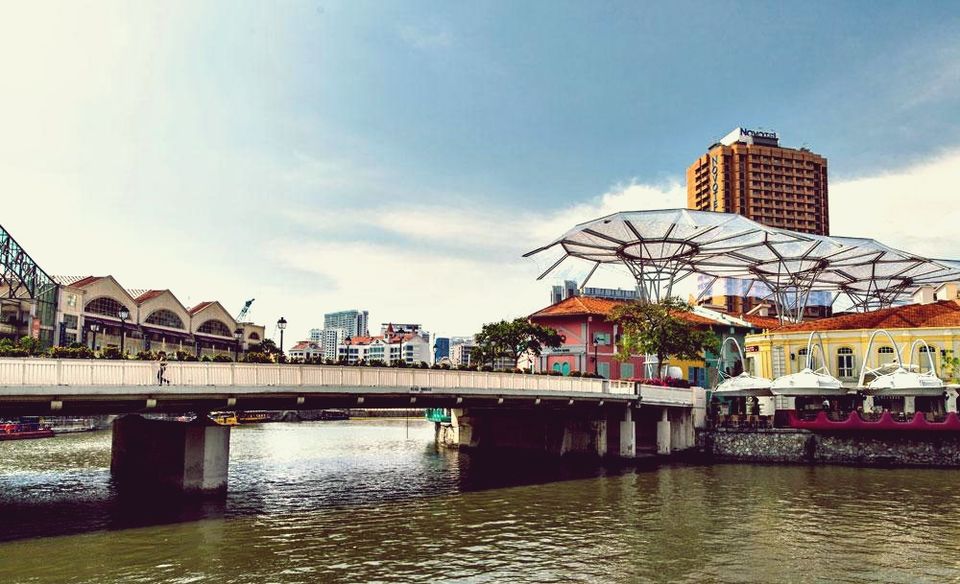 You can grab a beer from the 7-Eleven, which is 30 seconds away from the bridge and do some people-watching to soak in the feel of the city. It is best if you get chatting with some locals and fellow travellers to get the most out of the Read Bridge vibe.
7. Tour around the city for free!
If you have a stopover in Singapore and only a few hours or half a day to travel, then don't bother with the authentic experience. You can go around the popular sites of the city in a little over 5 hours. Changi Airport and Singapore Airlines have come together to offer passengers a Free Singapore Tour that runs five times a day.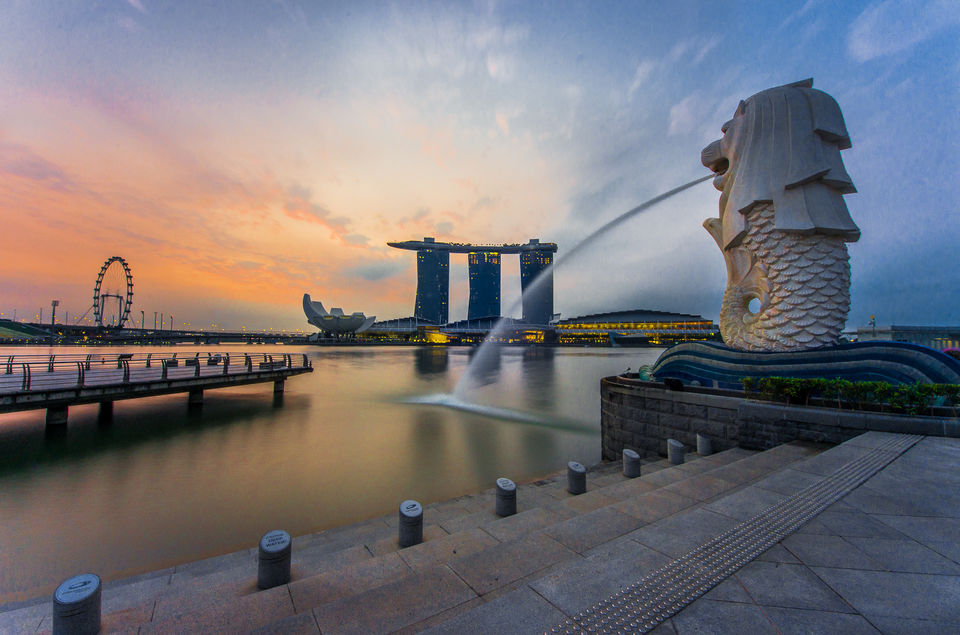 Register at the respective terminal and join your tour guide as you are driven past Singapore's famous attractions. Some of them include Chinatown, Little India, Singapore Flyer, the old Business District and even the Merlion Park, at which you'll stop for 15-20 minutes. The City Lights Tour happens in the evening and makes stops to places that look spectacular at night, such as the Marina Bay.
8. See the entire Singapore (and even Malaysia) from Marina Bay Sands Hotel
Most people can't afford to indulge in the world's biggest casino, but that's not the only thing backpackers can do at Marina Bay Sands. This $8 billion property lets people access the top of Tower 3, which gives the most stunning 360 degree of the vast city of Singapore. And on a clear day you can even see as far as Malaysia.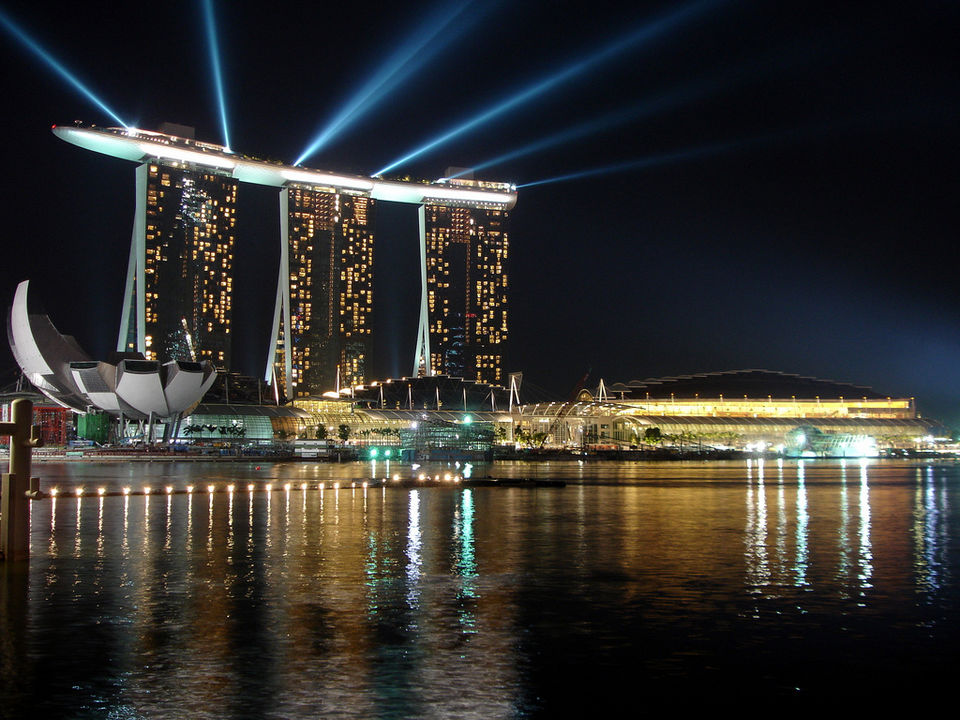 After entering the lobby of Tower 3 you will have to purchase a $20 ticket to the Observation Deck. Even the super fast elevator to the top is quite a thrilling experience. The ticket buys you access to stay and take pictures from the Observation Deck for as long as you want.
For travellers who go local wherever they travel, Tripoto is coming with a web-series in collaboration with Singapore Tourism. Featuring internet sensations Naveen Kasturia and Veer Rajwant Singh, the series will capture the fascinating duality of Singapore with a quirk! Stay tuned.