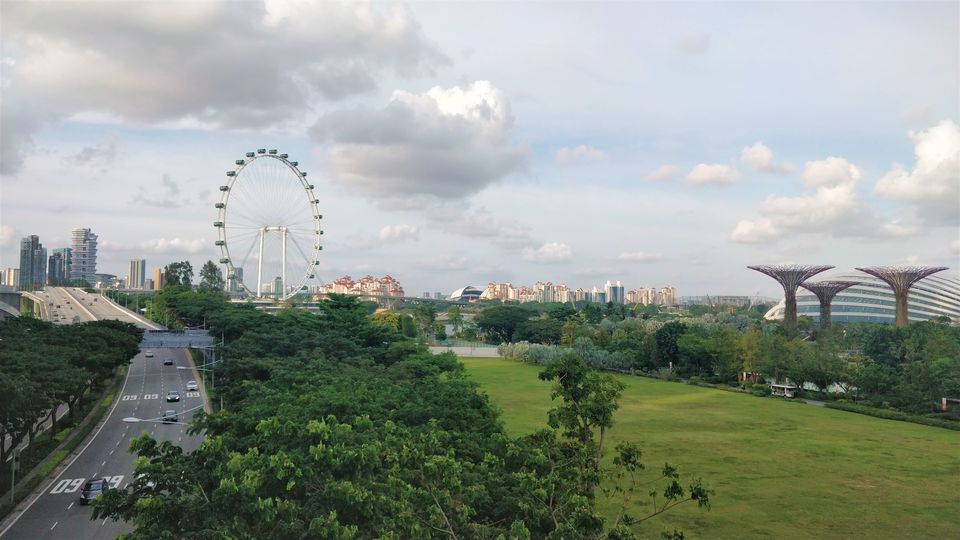 Amidst dangling thoughts in mind of travelling alone to an alien country, I finally booked my tickets to Singapore as a solo traveller. Though it was tough decision for a small town Indian girl, I had to make it to win over my fear. Here goes my whole story that elaborates everything I learnt and experienced during my exquisite trip to fascinating country.
Day 1 – I reached Singapore airport early morning 4:30 on Saturday and it took me around 1hour to come out of airport after immigration check and baggage. As soon as I came out, headed towards airport counters to buy sim since I was alone so wanted to keep my parents informed. I did not bother to take bus or MRT on my first day so I took cab from terminal( I did not hire any taxi thereafter) and reached my friends place since my hostel checkin time was 2pm so took some rest and ate food there before proceeding to hostel by MRT.
After I check in to hostel, I got ready for my first ever visit to Marina bay sands by bus.
Activities:
1. Visit to marina by sands.
2. Garden by the bay.
3. Helix bridge.
4. Singapore flyer( I did not took ride because it takes 45 mins to complete one cycle, I preferred cable car at Sentosa island)
5. Fountain show at Bayfront ave(first show at 8pm)
6. Light show at garden by the bay(starts in evening around 9 pm)
You can spend hours sitting at Bayfront ave looking at beautiful crowd and astonishing lights.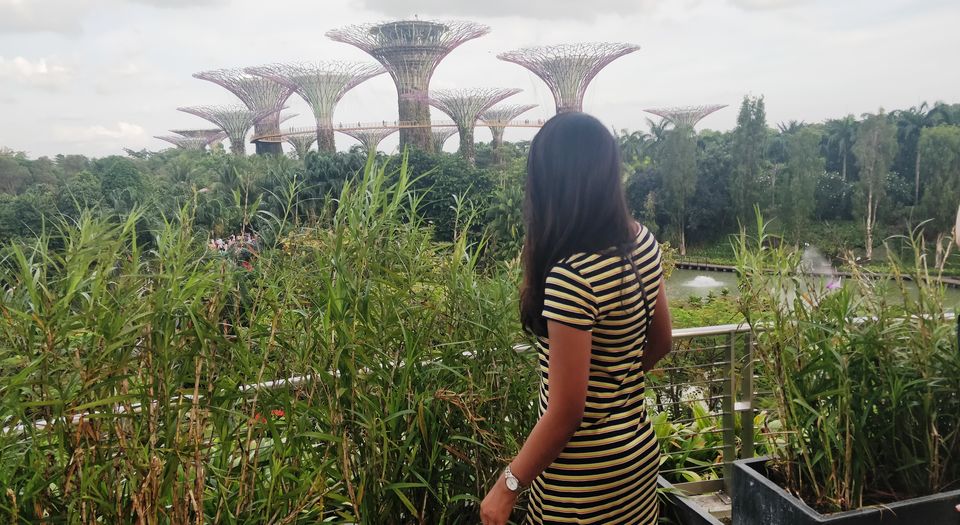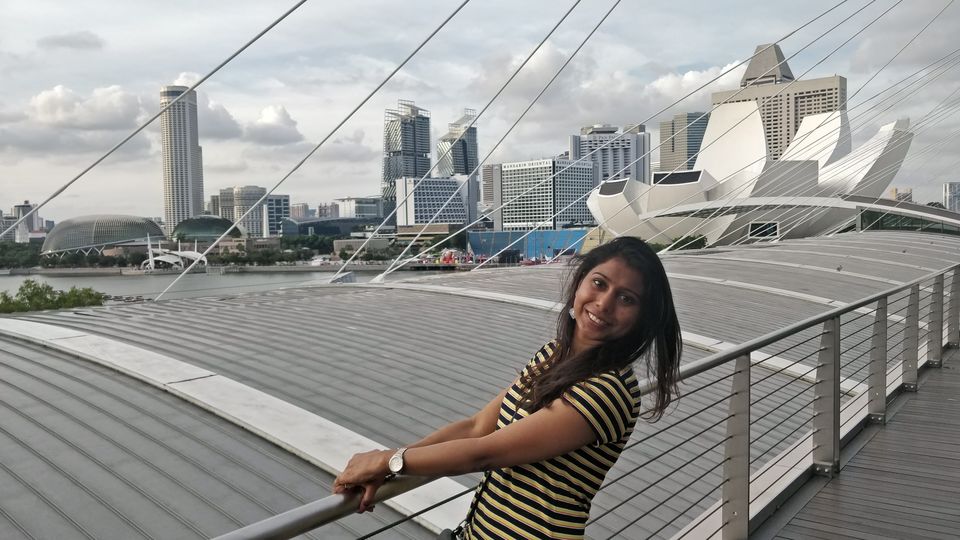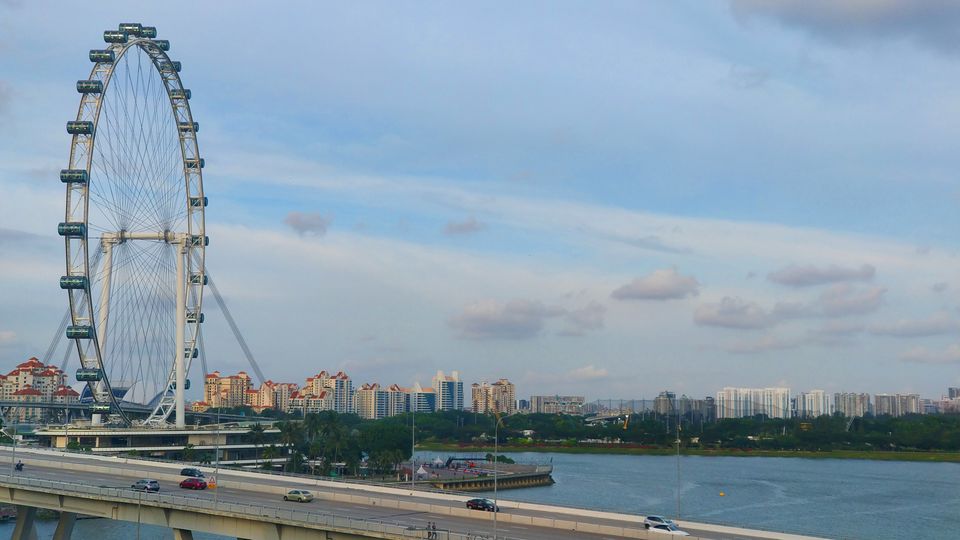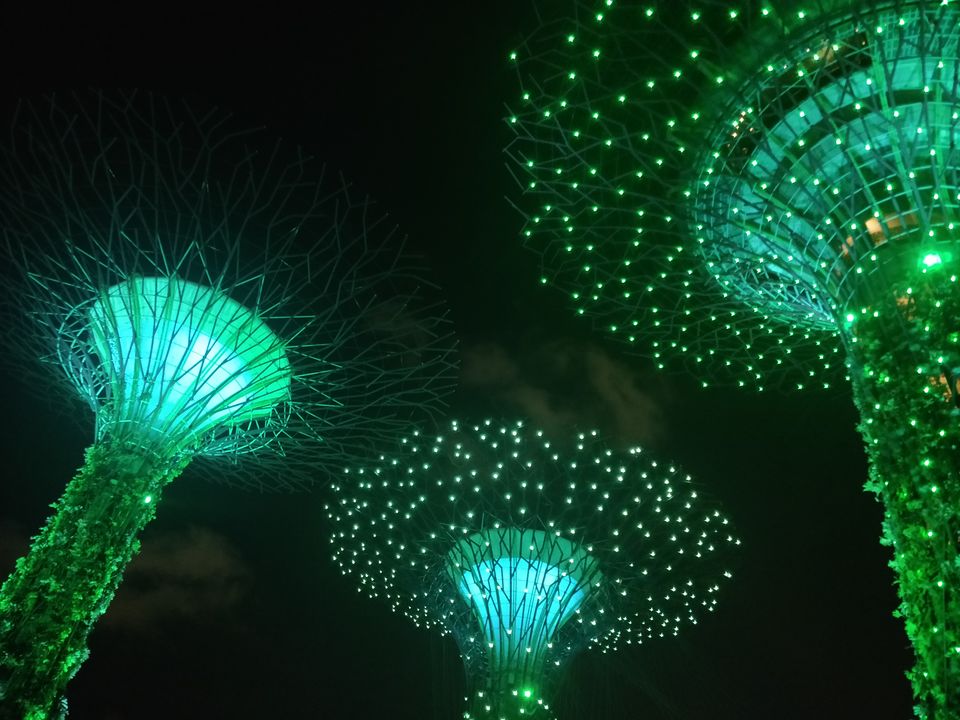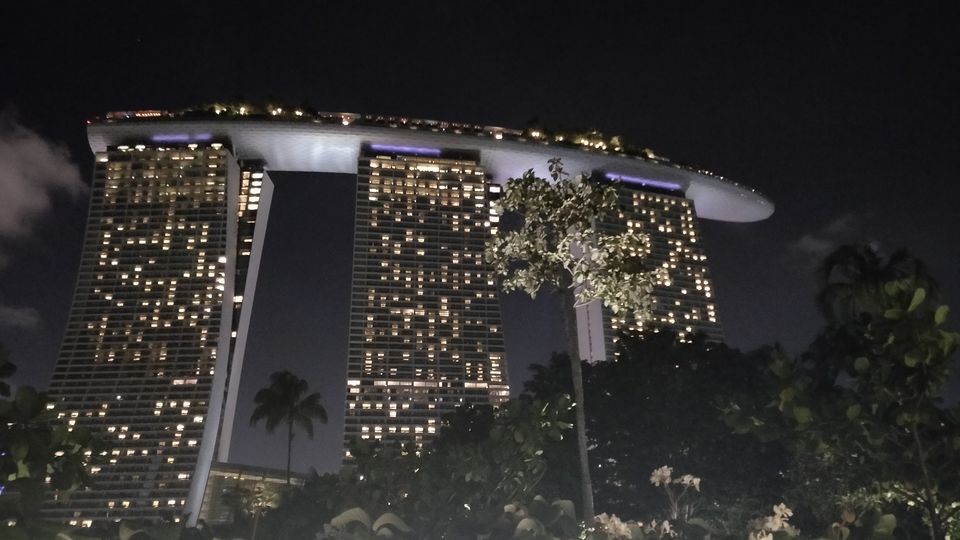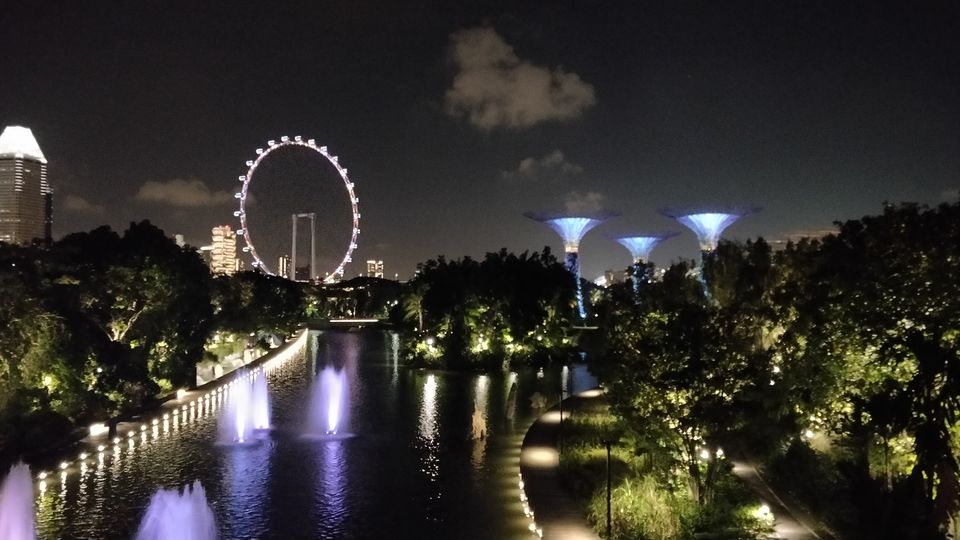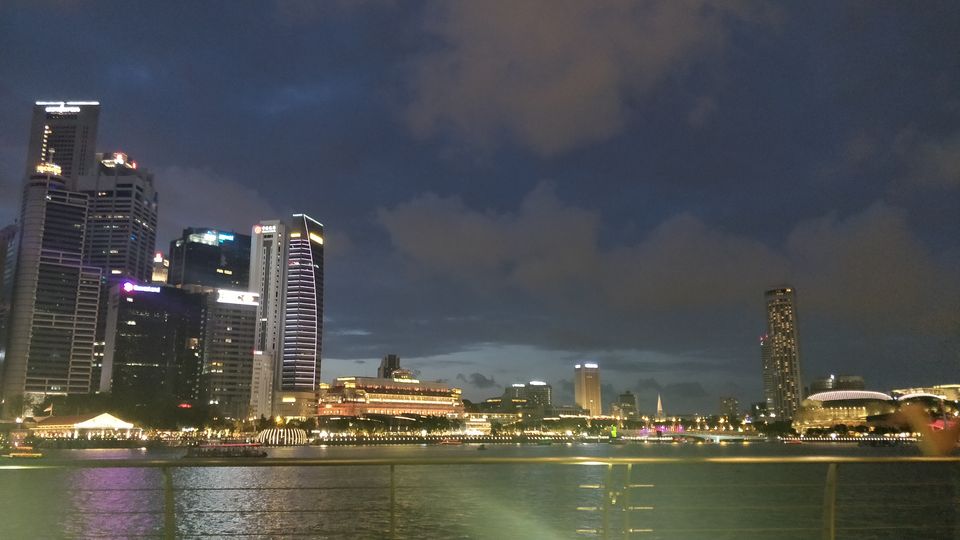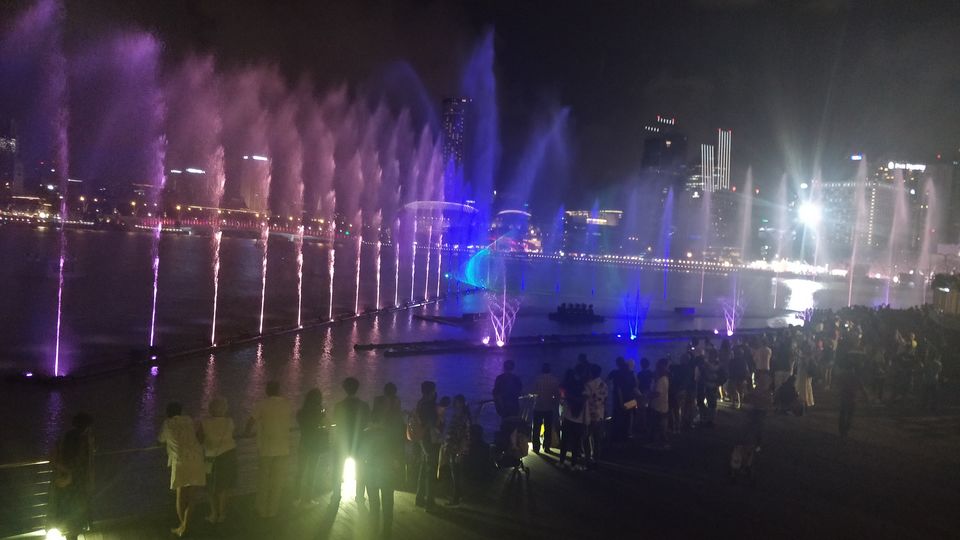 Day 2 - I started my day little lazy since I did not take rest for whole 2 days so around 10am buckled up towards nearest MRT station to catch MRT to botanic garden. Don't miss to collect MRT route map from racks placed on every station, it helped me a ton during my whole journey in Singapore. Transportation is really very convenient here so you don't feel alone and helpless in a strange city or country.
Activities:
1. Visit to botanic garden. People brings their kids, pets to park for walk or to do cycling or exercises.
2. Visit to orchard garden inside botanic garden. Entry fee is $5
There is nothing much to do if you are alone but if you are with friends and family, you can have picnic, I saw many families with the picnic bags.
I spent around 2 hours exploring the place and then took bus back to my hostel where I got freshen up and again headed towards:
3. Bugis street and Bugis junction mall ( it was near to my hostel) – its good spot for street shopping and enjoy street food in reasonable prices. There are a few places that offers you cheap food to eat in Singapore and it is one of those.
4. Marina bay to see world famous Merlion statue in the park. I walked there for hours enjoying sight seeing, clicked photos and headed towards Bayfront ave again. I can go there n no of times and spend like whole night there. I was in love with the lights.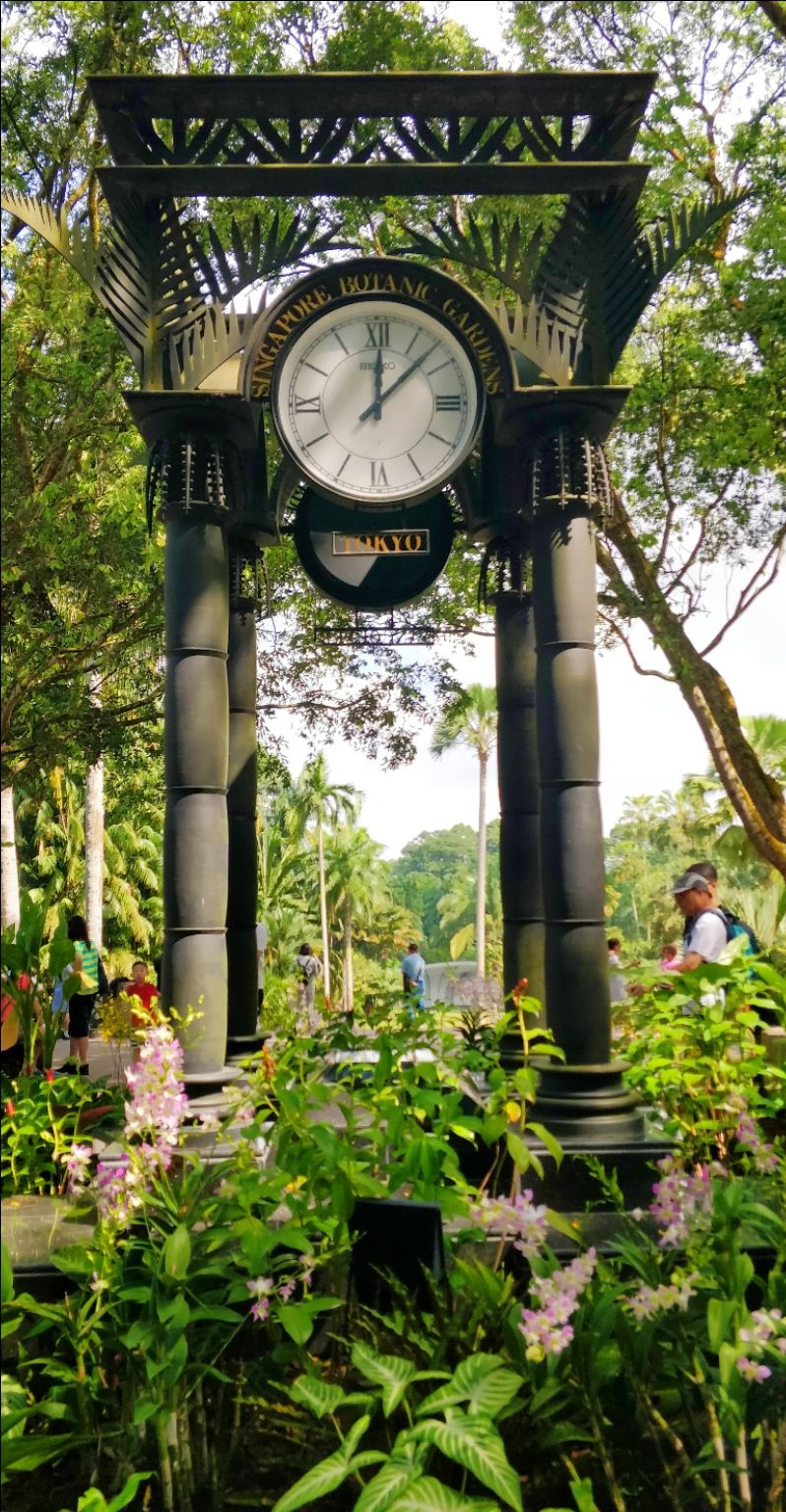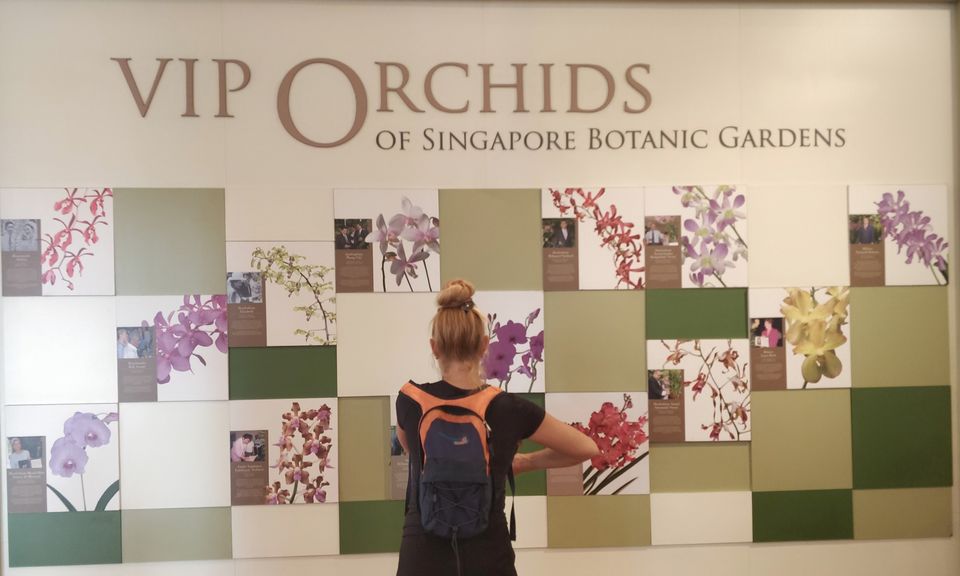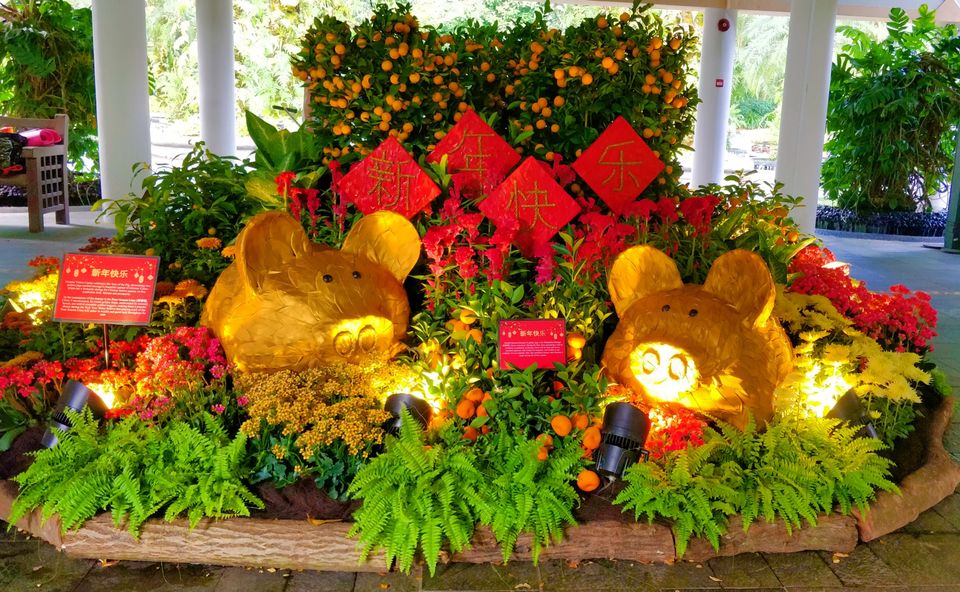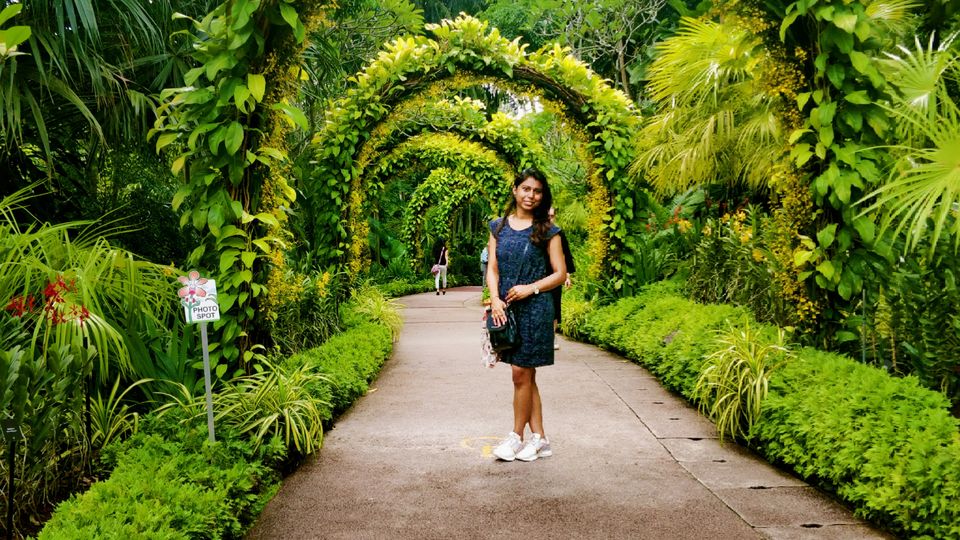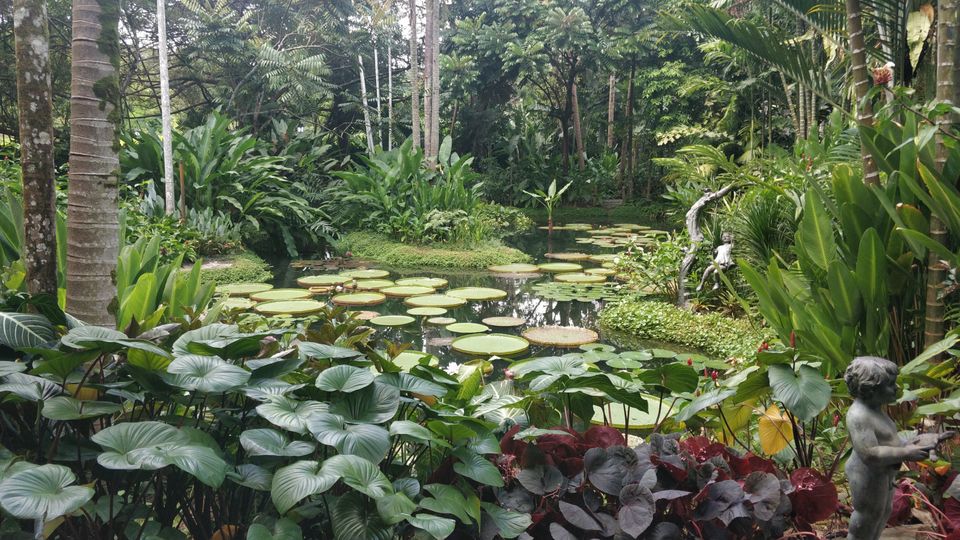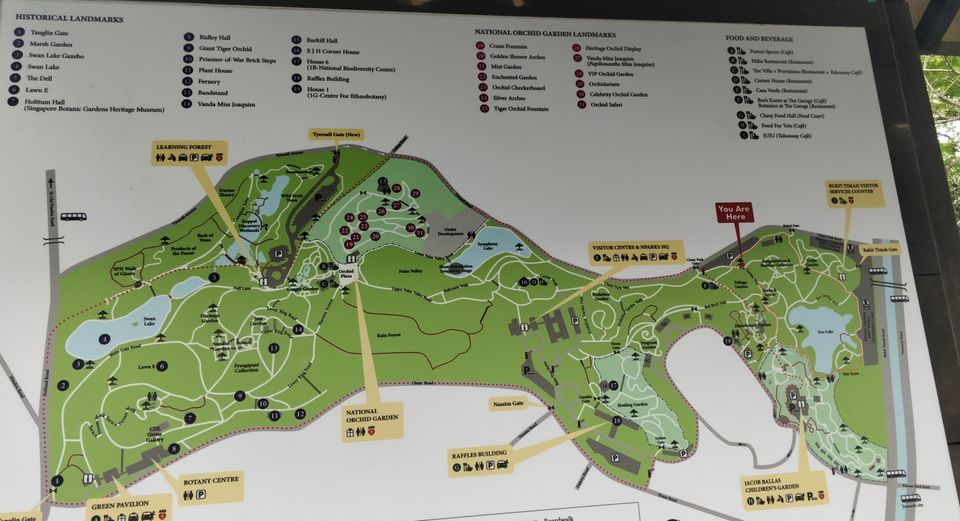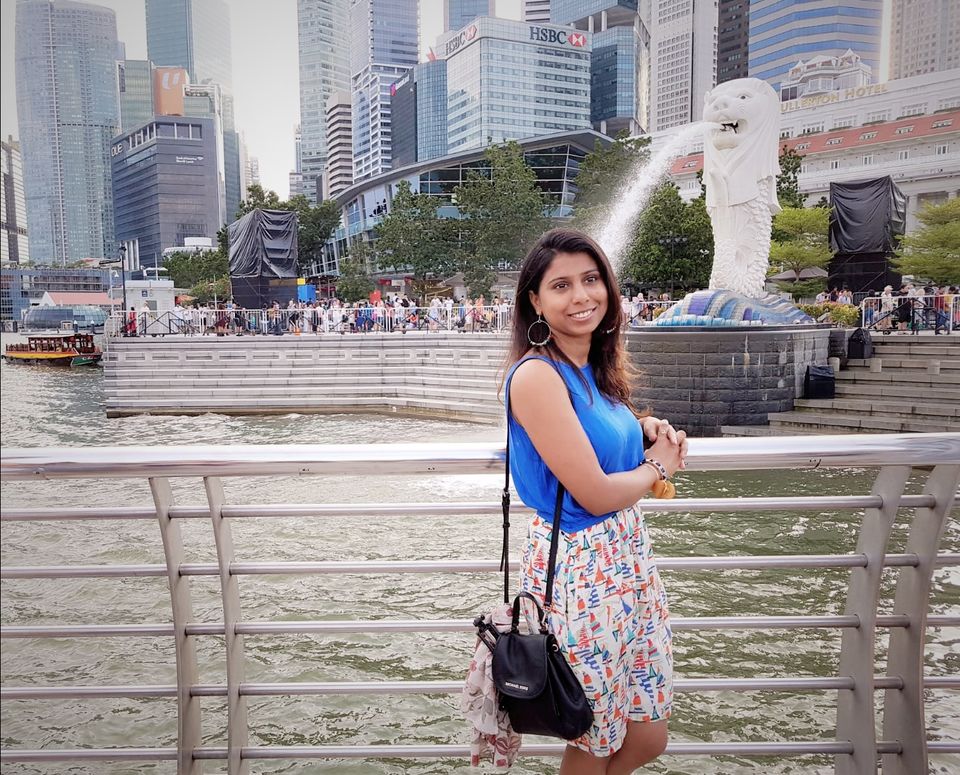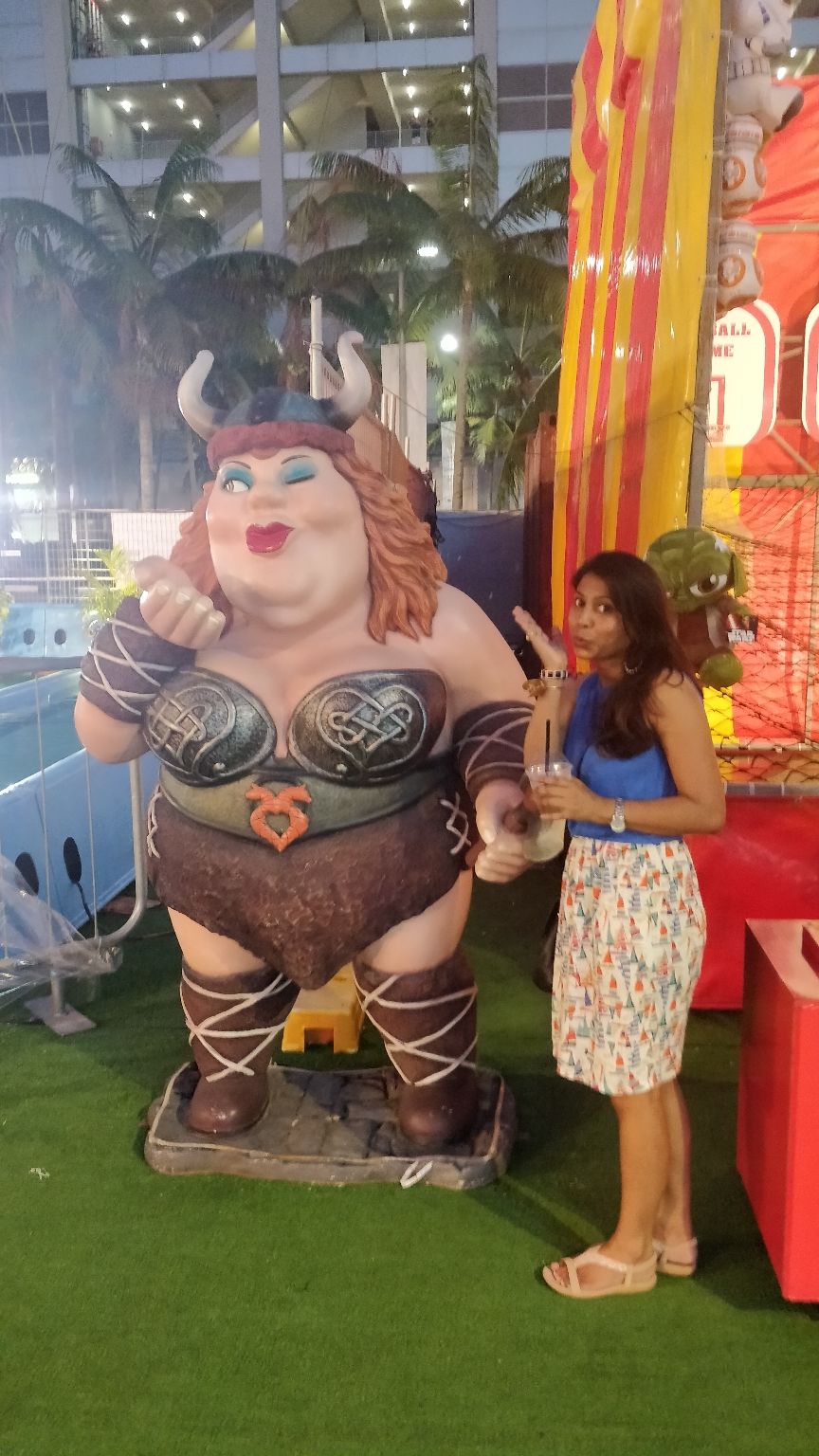 Day 3 - Sentosa Island
Sentosa Island is exact place for those who want to unleash their passion for thrills, explore exciting and fun activities and have incredible adventures.
I landed at harbour port station by MRT and followed the sign boards to reach cable car station which took me to Sentosa station.
Activities:
1. Cable car ride to experience panoramic view of the city.(I booked tickets online with decent offer)
2. SEA Aquarium.
3. Madame Tussaud.
4. If you are interested, go to cove water park, tricky eye museum – I skipped them, I rather spend time outside clicking pictures and enjoy nature.
5. Then took Sentosa express to reach back to Sentosa station to catch MRT back to my hostel
P.S.- Light show at sentosa island( I missed it, did not know about it ) but its recommended(google it)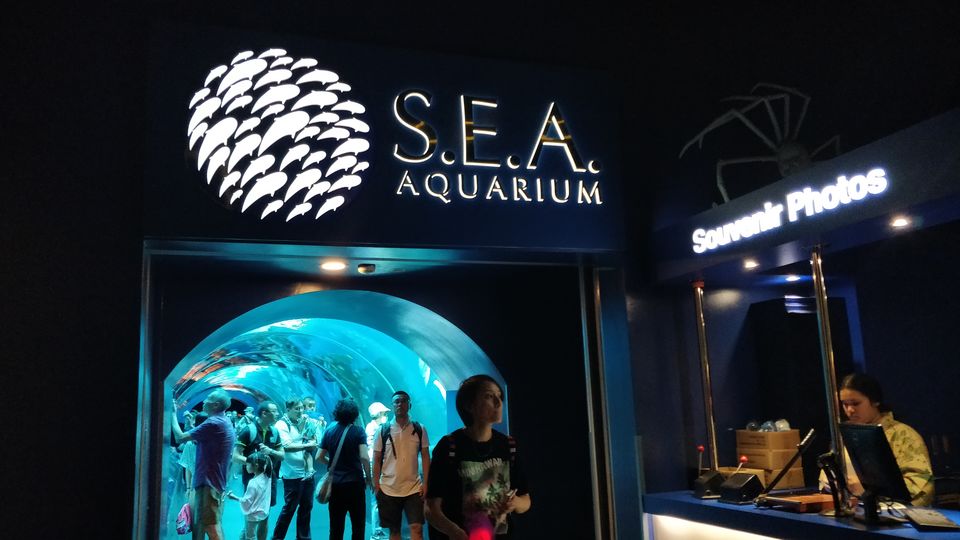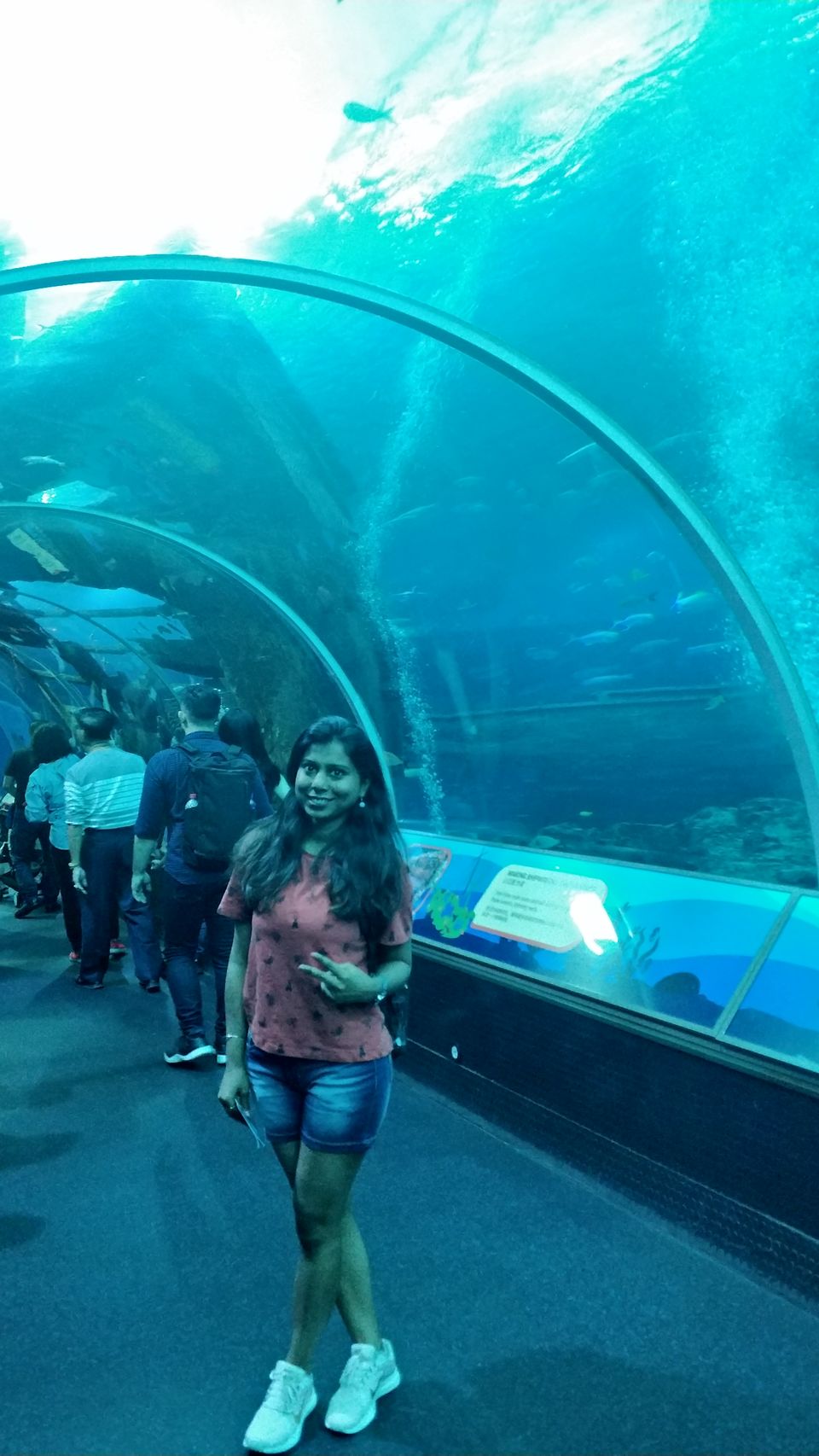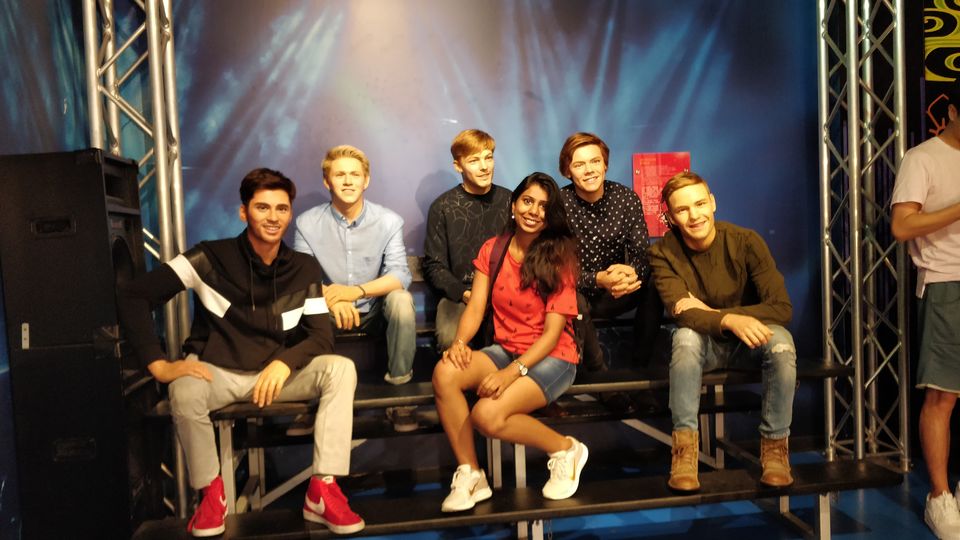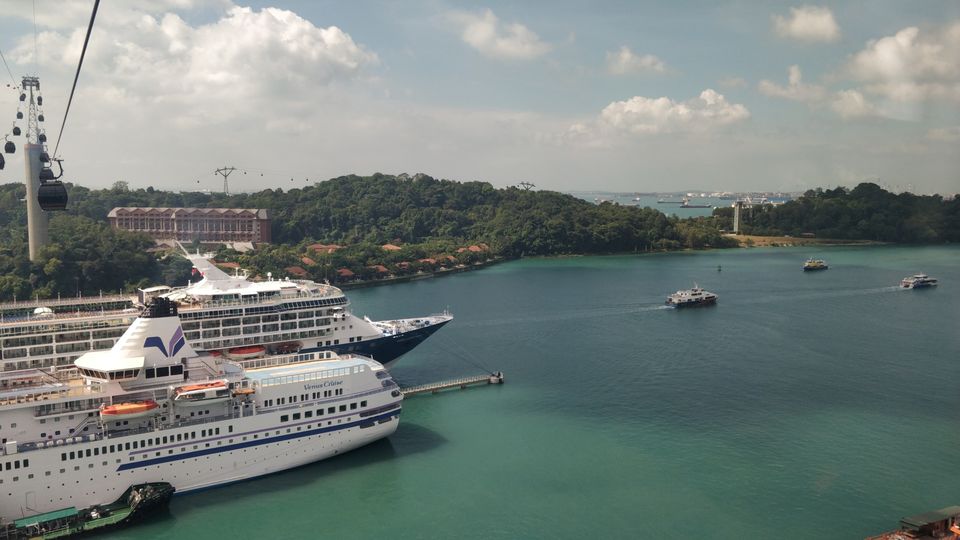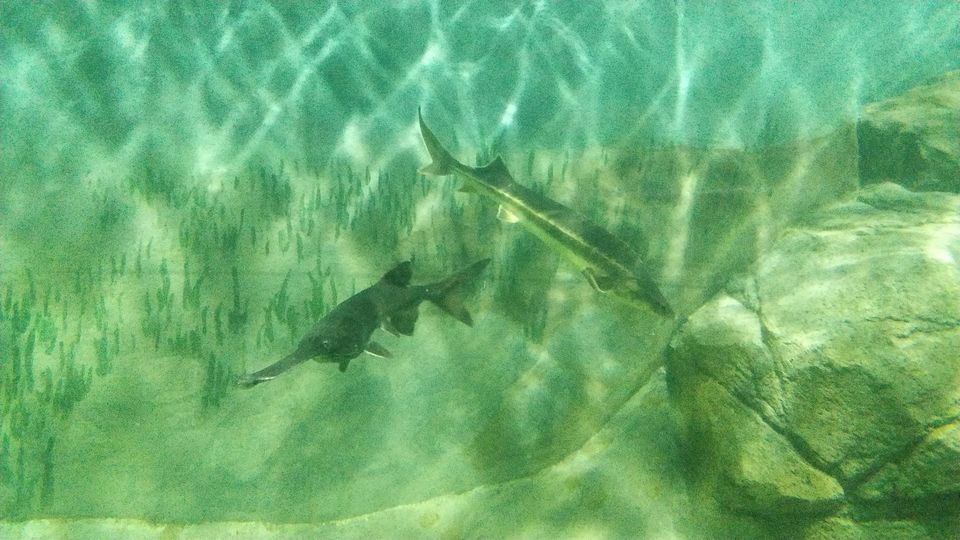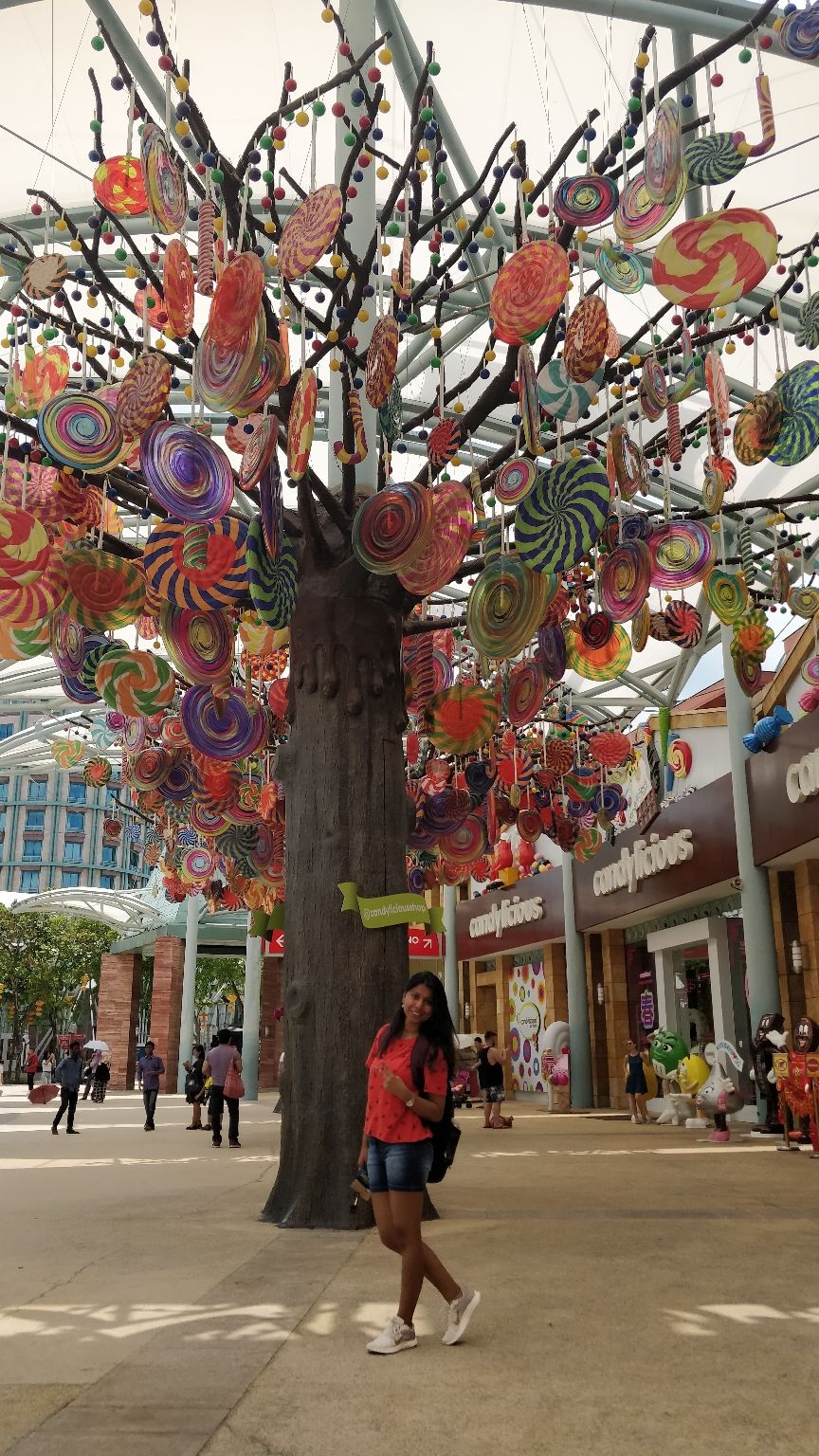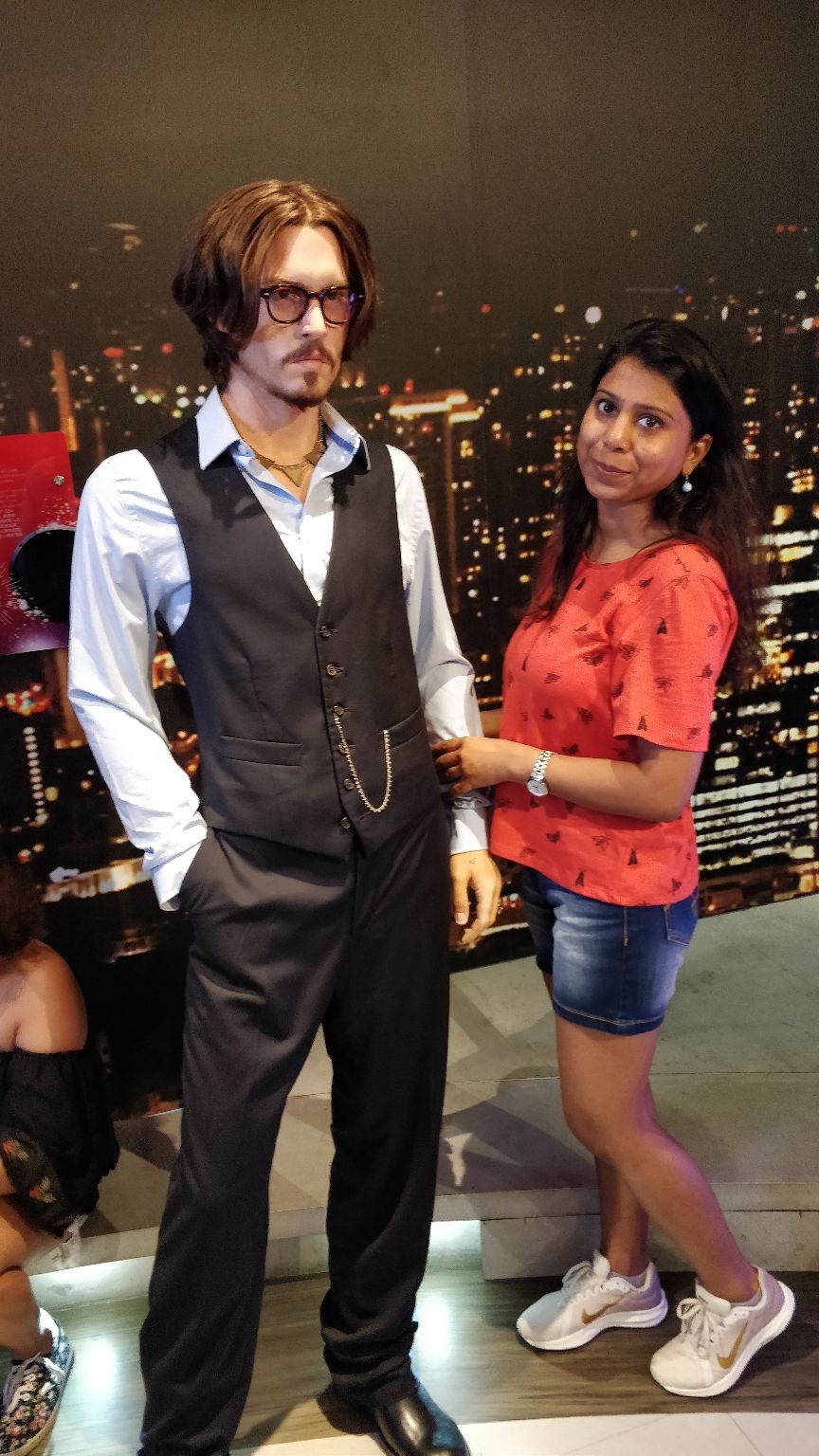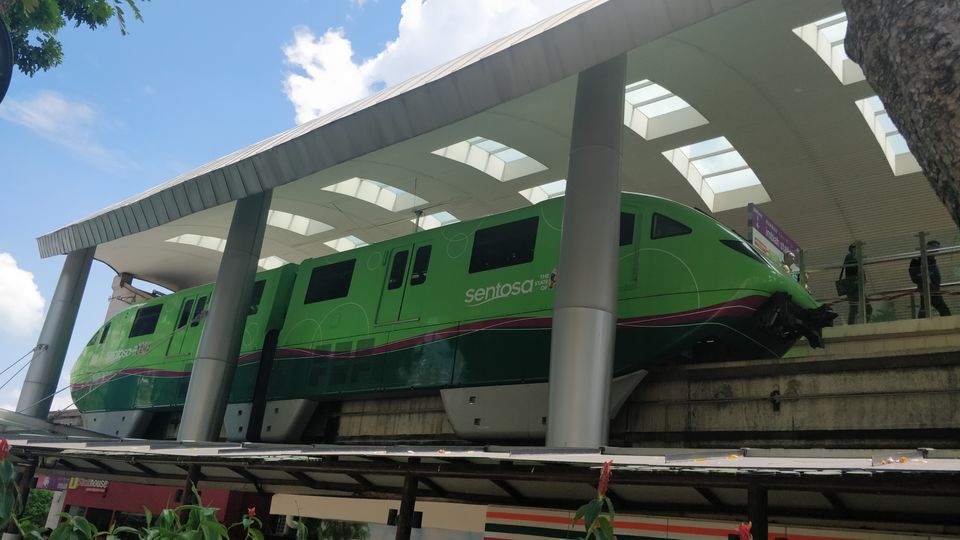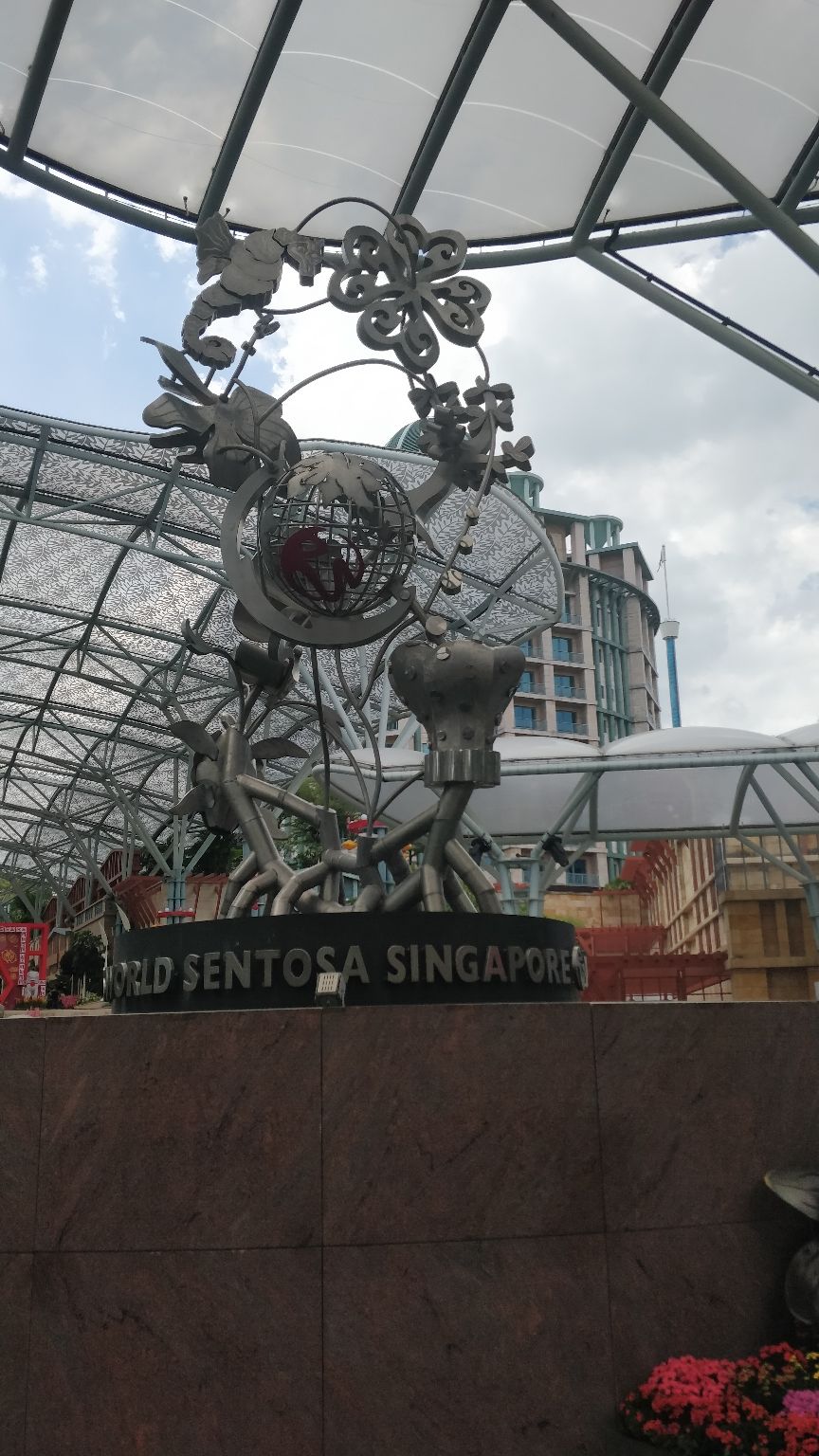 Day 4 - St. Johns and Kusu are Islands of tranquil blue water meeting infinite sky which can be reached via ferry($15 ticket), these silent beaches don't provide anything to eat or drink so if you want to visit them, better go prepared with your picnic basket full of food. Though beach and location was serene beauty, I rather suggest to go to east coast park and cover other places in city if you have limited days.
Same day while coming back, I stopped by Marina bay again to see the fireworks in the night. Because it was Chinese new year so there were exotic fireworks at Bayfront ave at 10pm and 12am for 3 days. It was my first ever experience to see splendid fireworks so I totally loved them.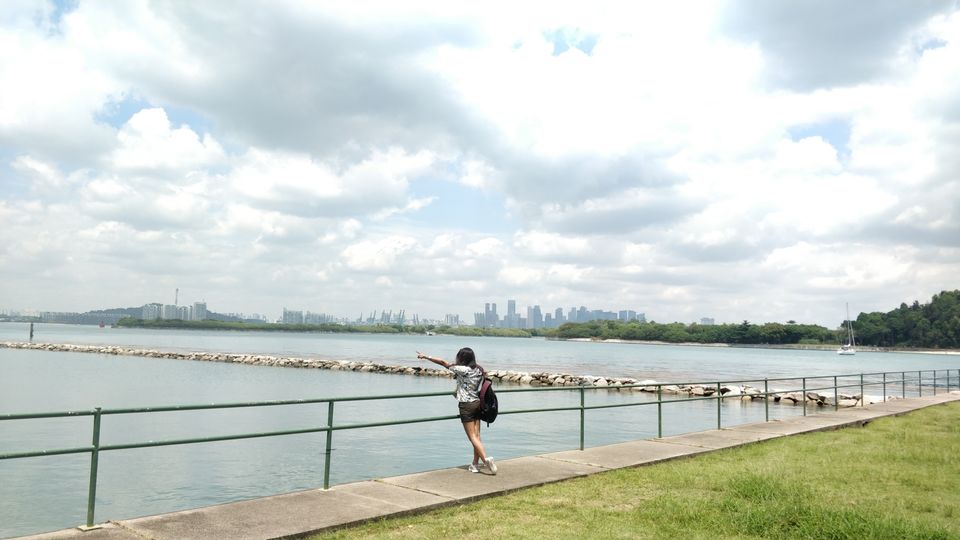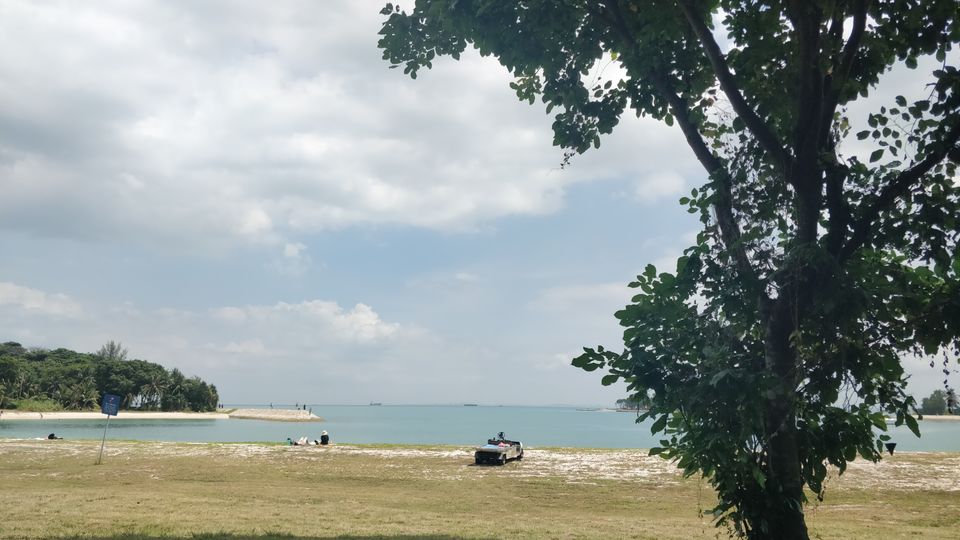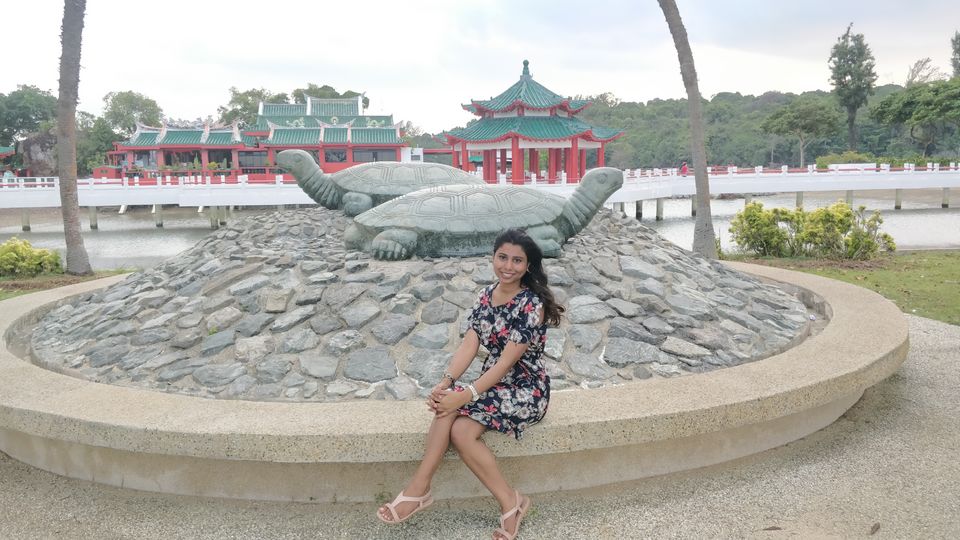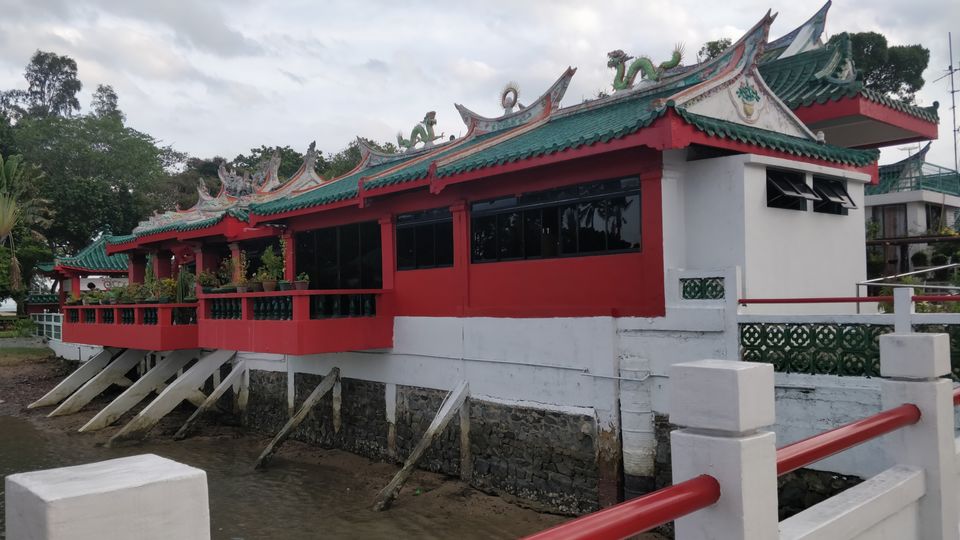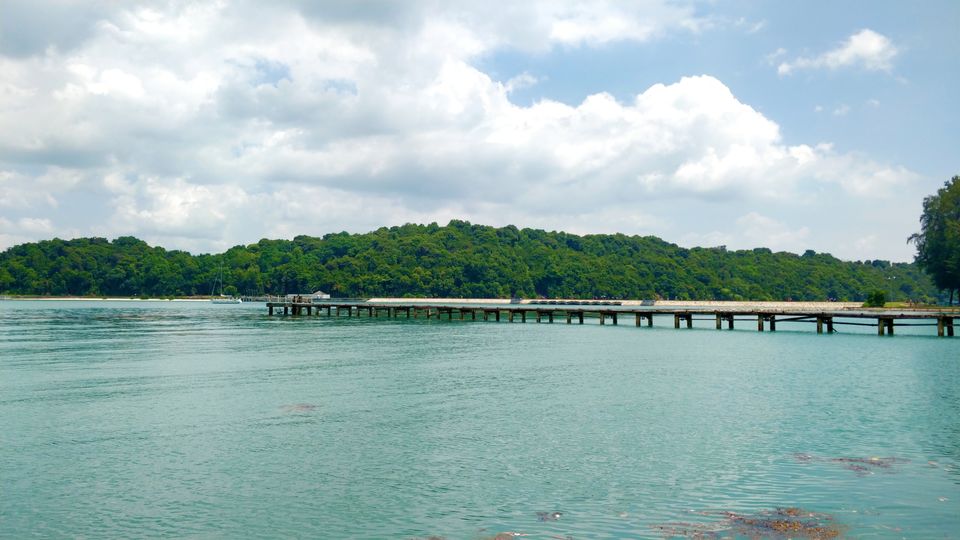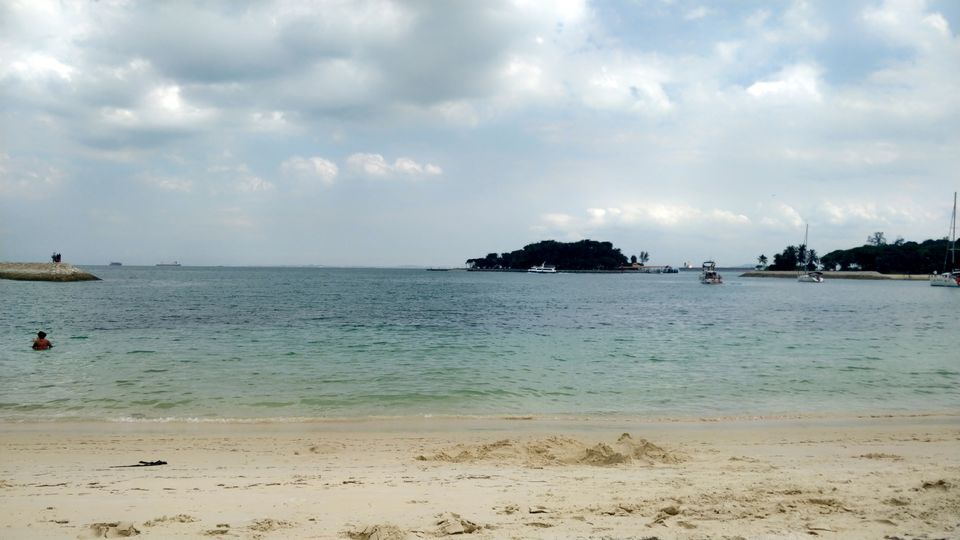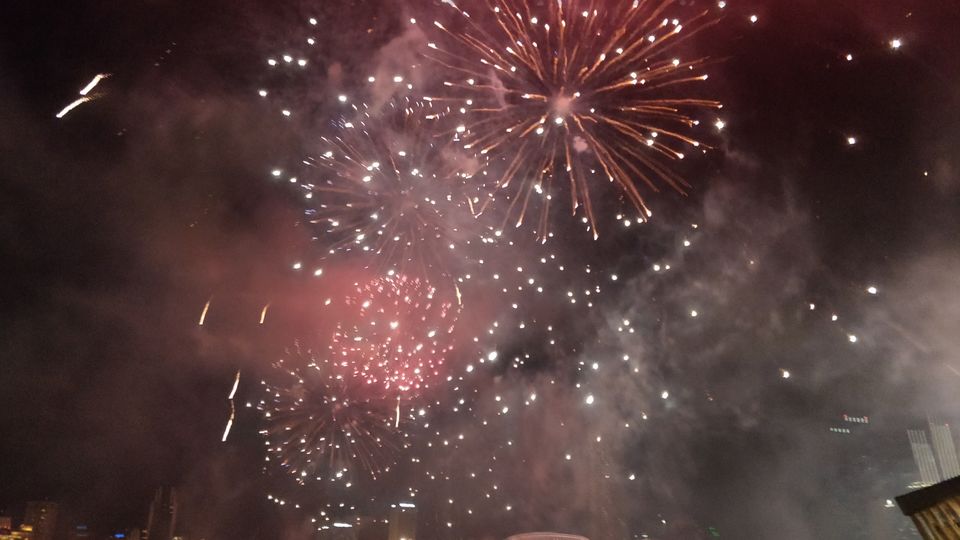 Day 5 - Singapore Zoo
Perfect destination for Animal lovers and kids to enjoy various amusing animal live shows, river safari and night safari(exquisite experience).
My morning begins early this day and left hostel by 7:30 am so that I can reach early and cover everything on time, however it was a mistake. Zoo is maximum of 2 hours tour and then Night safari which is must see starts at 7:15 pm so you have to wait for whole day. Zoo is located outskirts so you can not even come back and go again there.
Activities:
1. Zoo visit – Not bad, there are many rare existing wild animals you get to see.
2. River safari – not worth but you get to see pandas on the way to river safari. In case, you have budget and time issue, you can miss it.
3. Night safari – Never ever miss it. It's the only place you get Night safari in whole world and one time astonishing experience.
Tickets:
Buy online at Singapore Zoo official site. I got package worth 72$ which was not bad deal.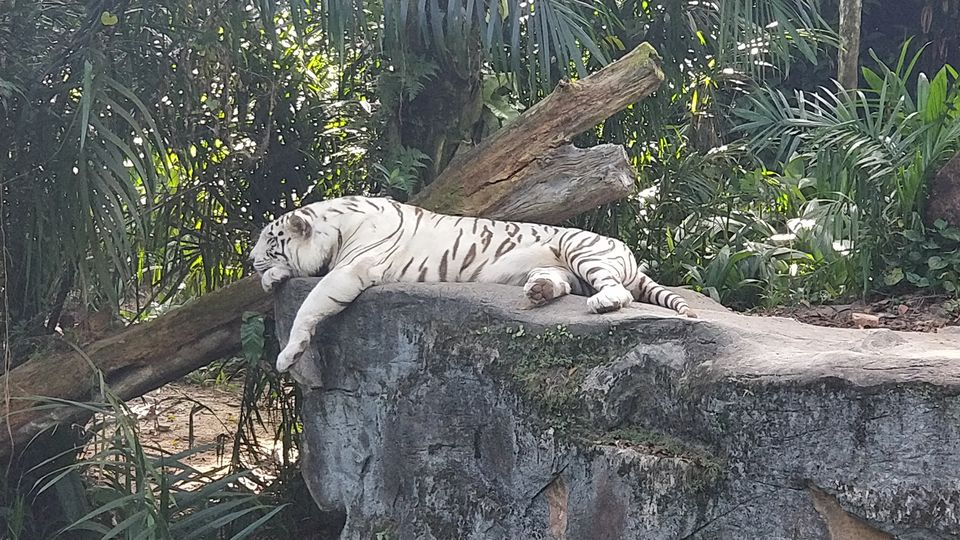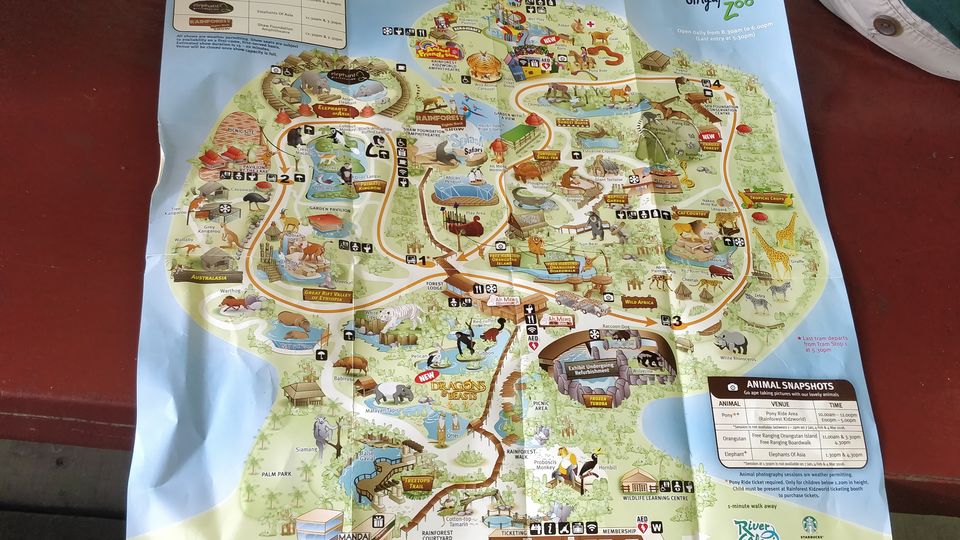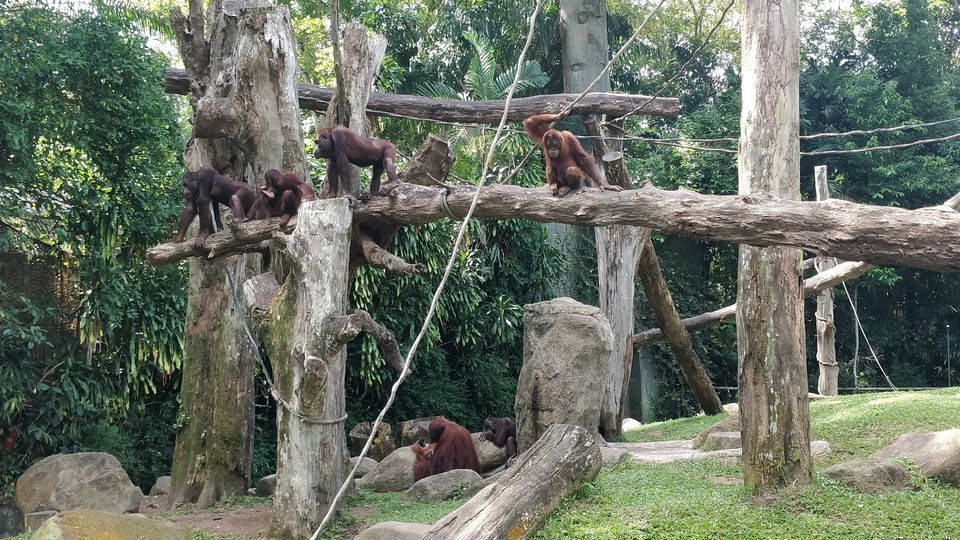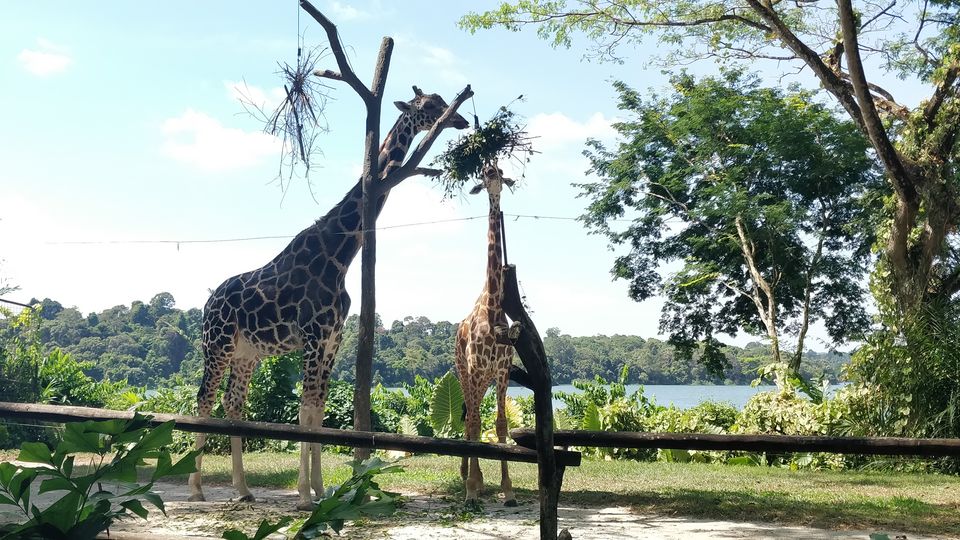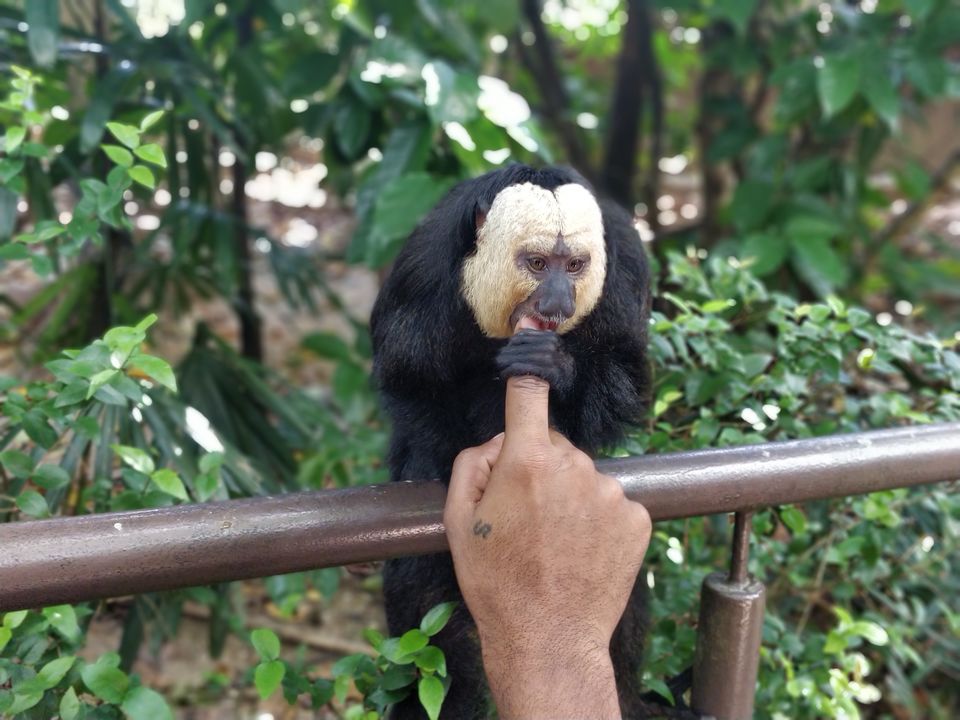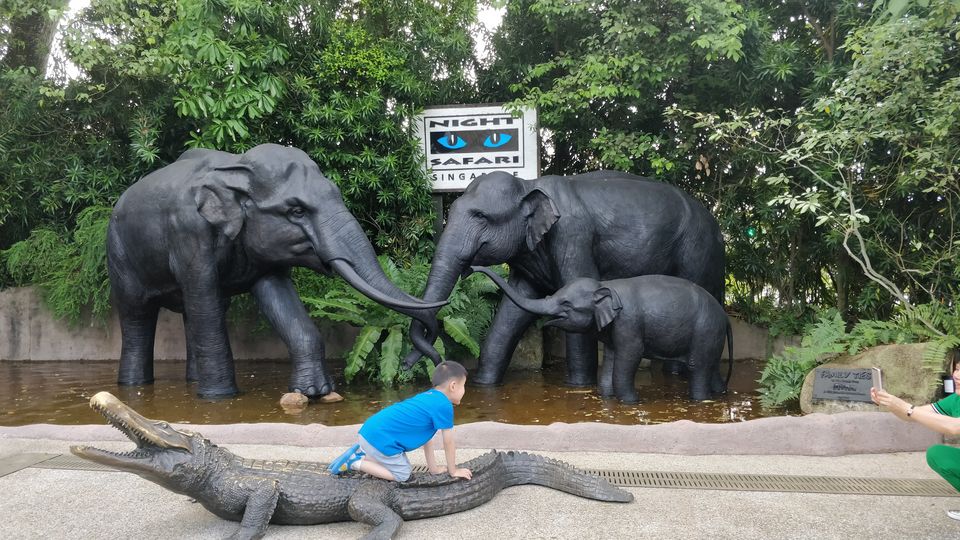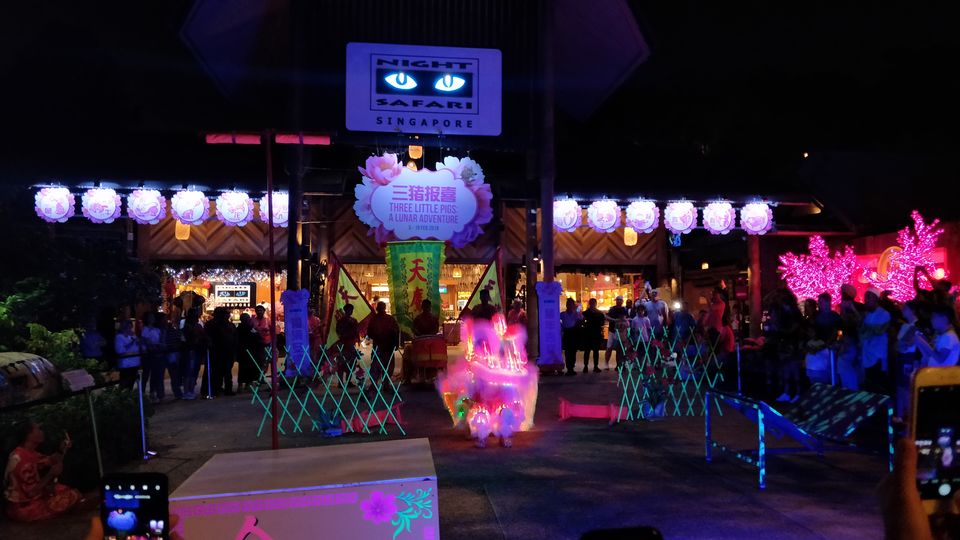 Day 6 - Low in energy, down with fever and cold day was extremely slow and it was my birthday too so did not want to rush the things up.
After shifting to my new hostel which is on lavender street and close to little India, I walked up to Mustafa Centre and Little India. You can enjoy Indian food at inexpensive cost here. From little India, you can catch MRT to Chinatown and then bus or MRT to Orchard road.
Activities:
1. Shopping at Mustafa Centre to buy gifts for friends and family
2. Tour to Little India
3. Tour to Chinatown
4. Orchard street(Its for branded or non branded shopping). I would rather suggest to go to Clarke quay in evening which I missed(we do make mistakes and I did by missing going to Clarke quay)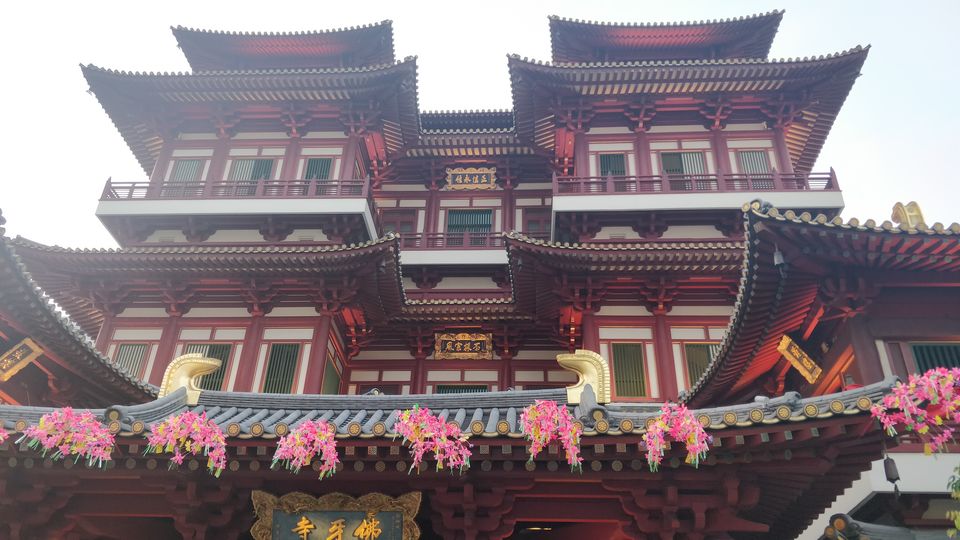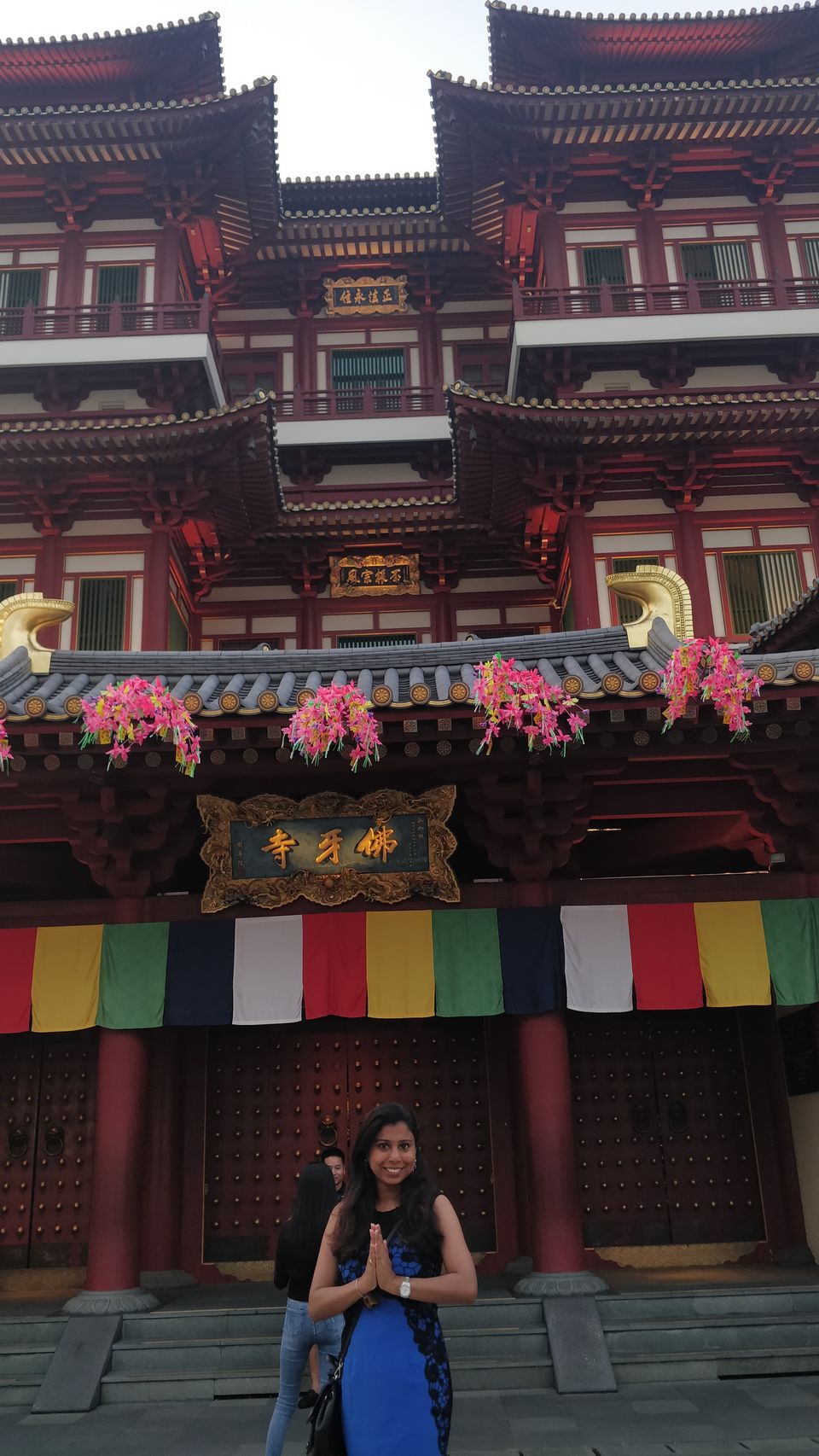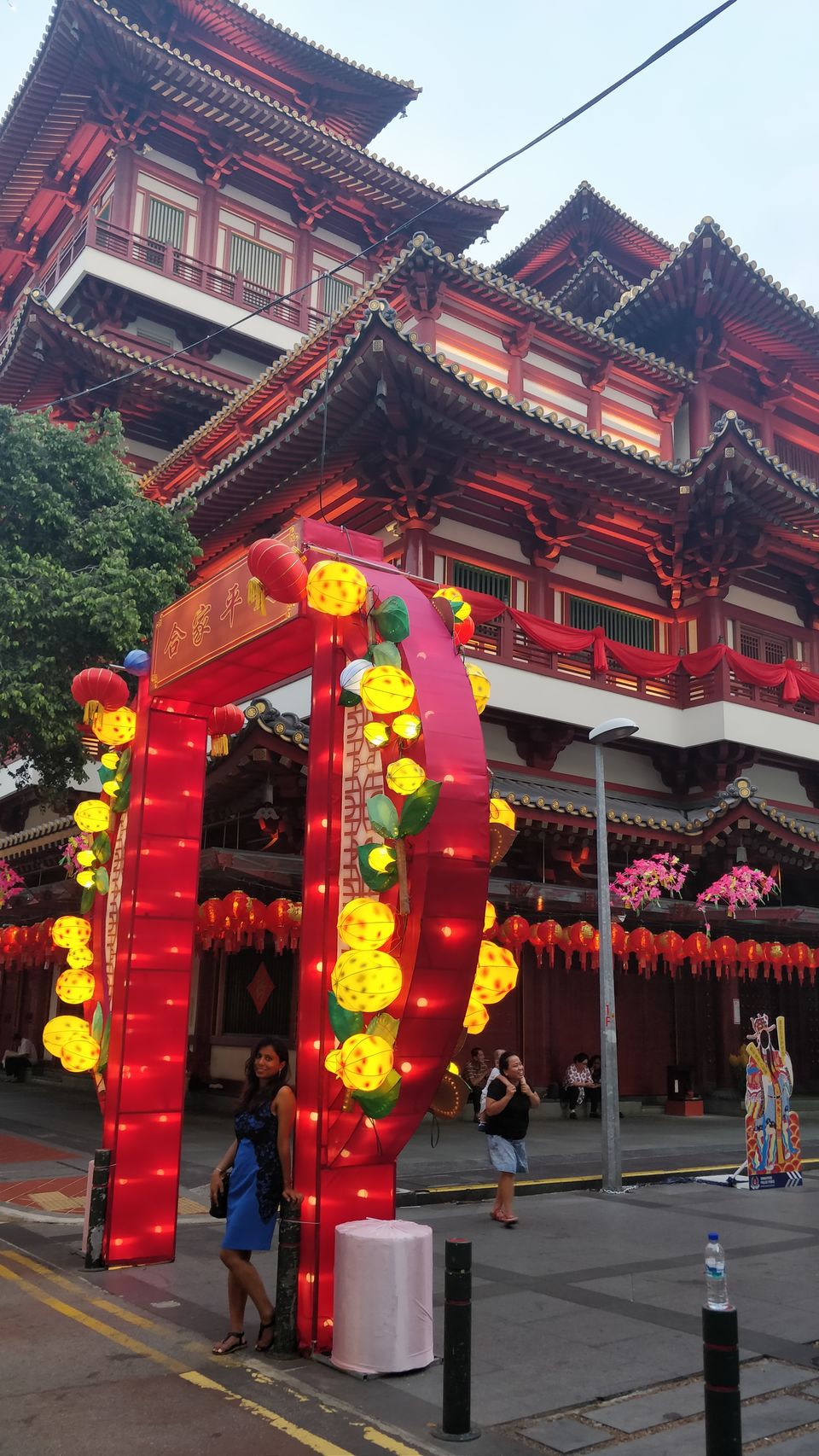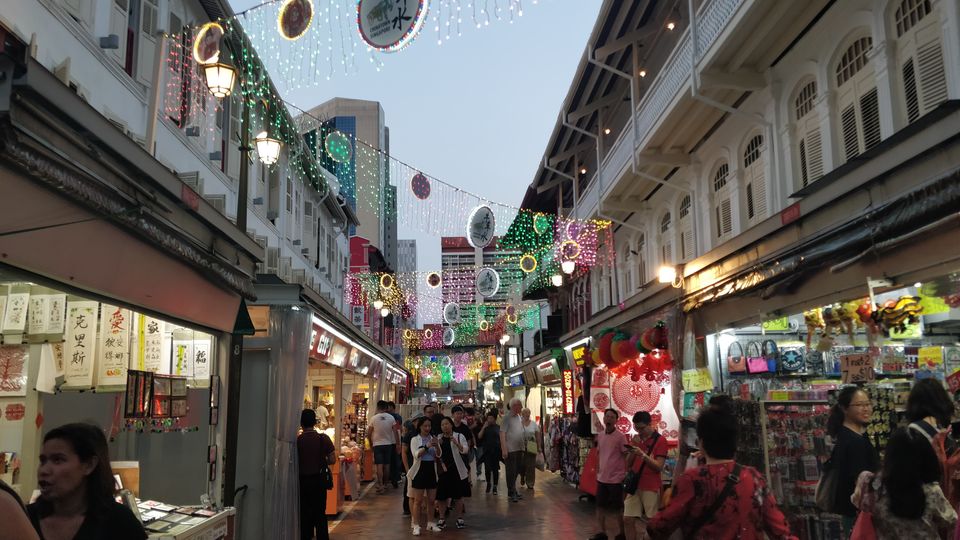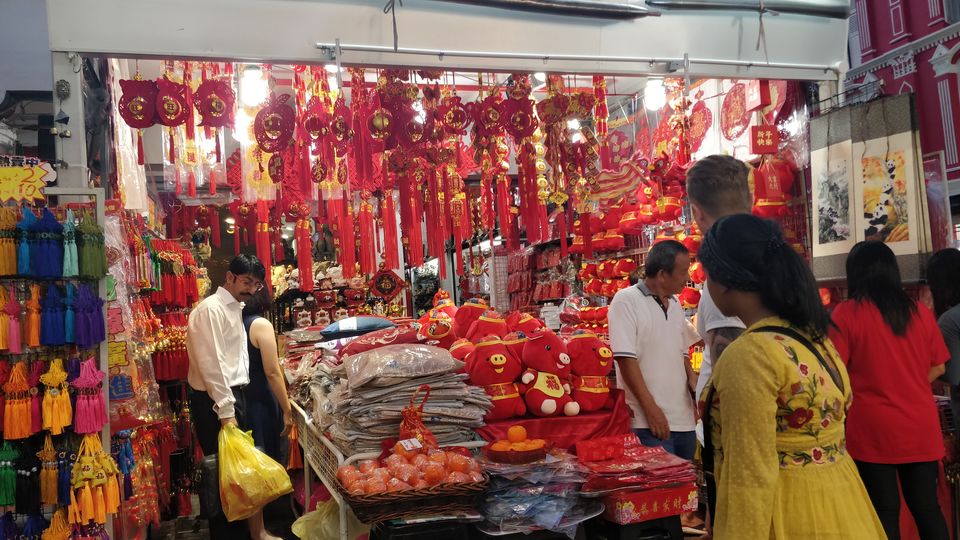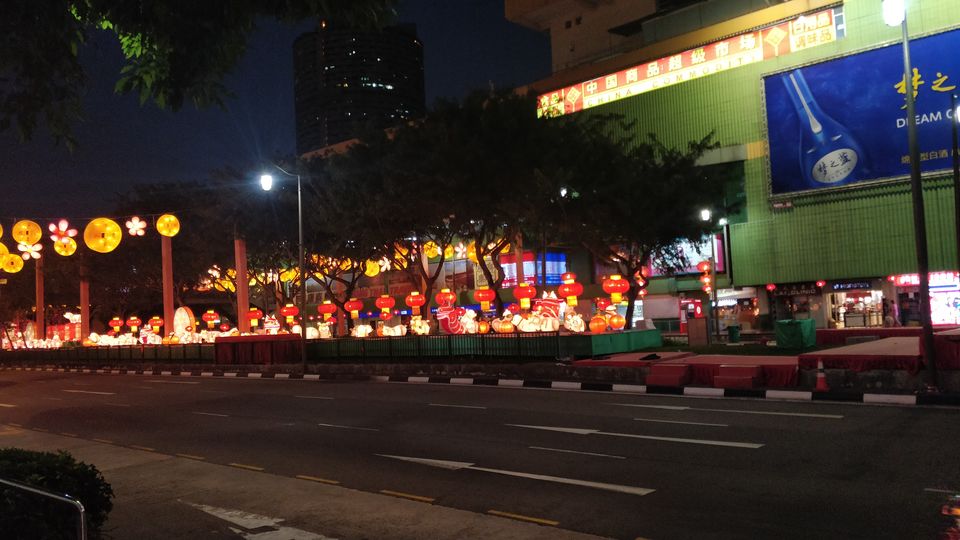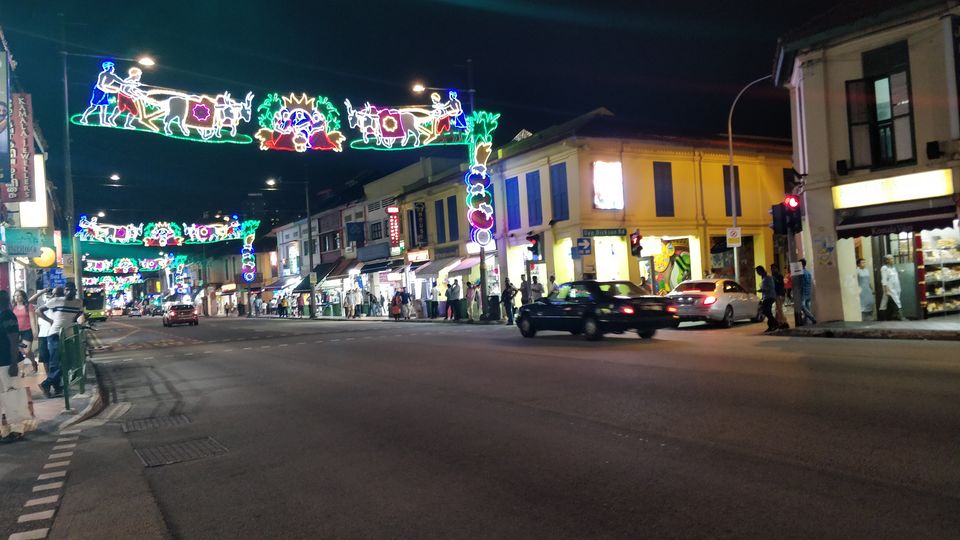 Day 7 – Universal Studio
Last but not the least one of the most fascinating and must go places in Singapore is Universal studio. Reach there by 9:30 and be ready to enter experience thrill and adventure at this world famous amusement park.
Ticket:
Buy online, you get attractive offers and deals.
Activities:
1. Thrilling rides include Roller coaster, 4 D transformer( never ever miss this one), The mummy etc. I took almost all the rides and enjoyed each one of these. Since I was single rider, I have got advantages at my rides because there were separate queues for single riders for many rides where you skip all long queues ans get direct rides.
2. Different shows have different timings, better take maps and guide pamphlet before you enter the park.
3. Lastly Night parade at 7:30(time may vary)
4. Fireworks at 10 pm
You can spend whole day here, enjoy unlimited rides and entertainment shows.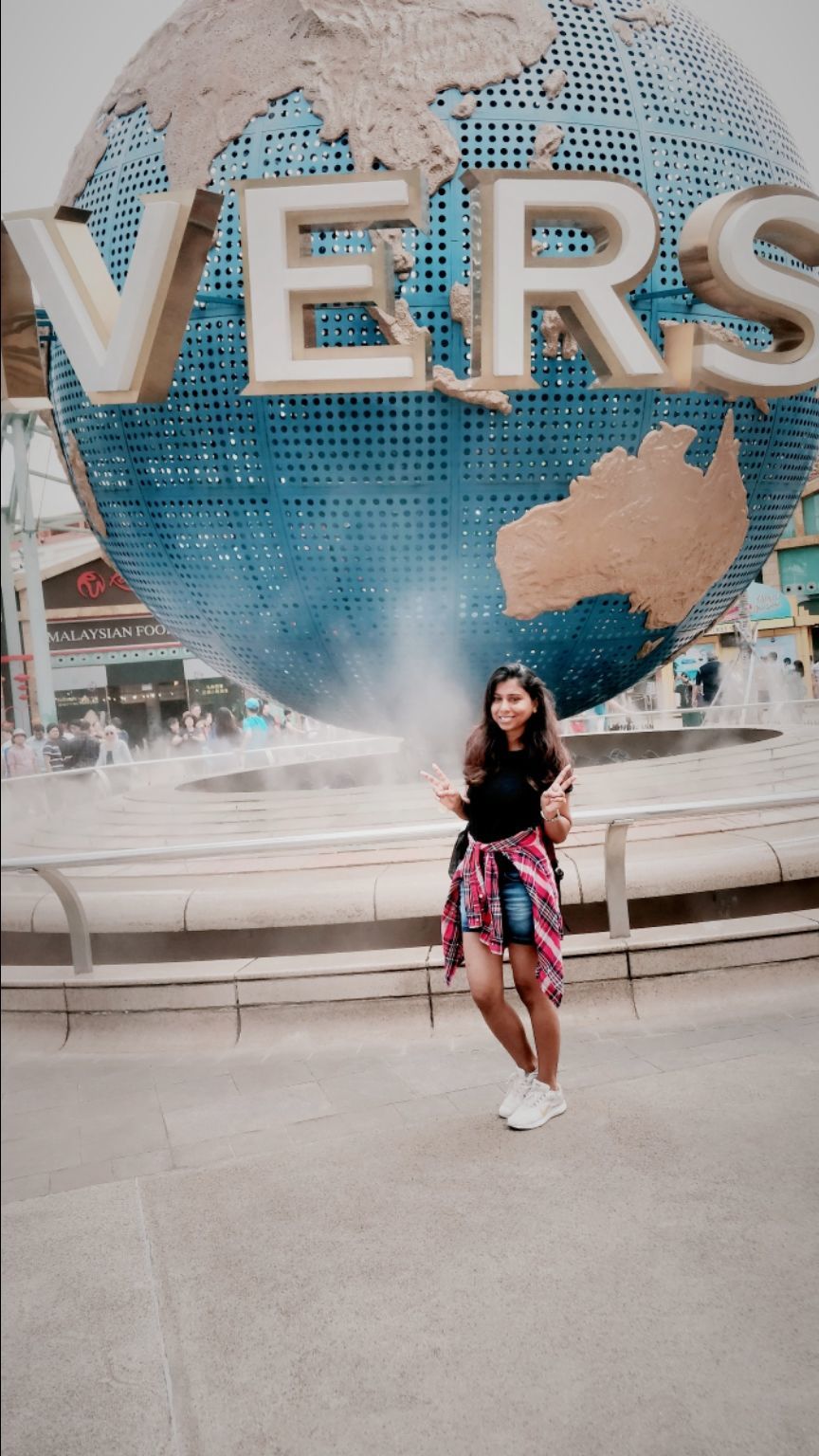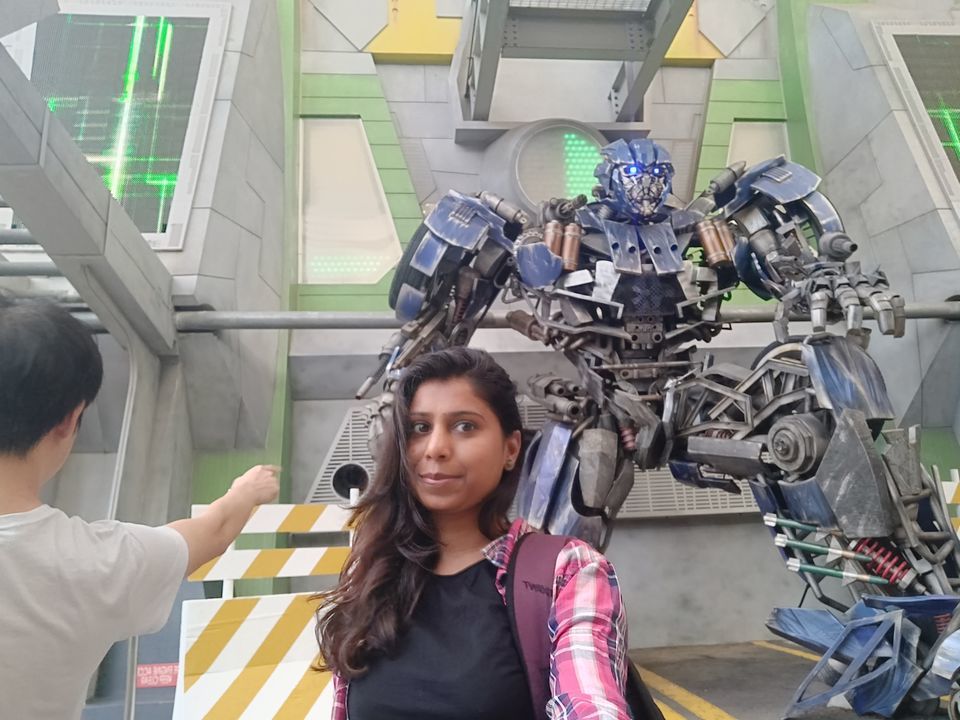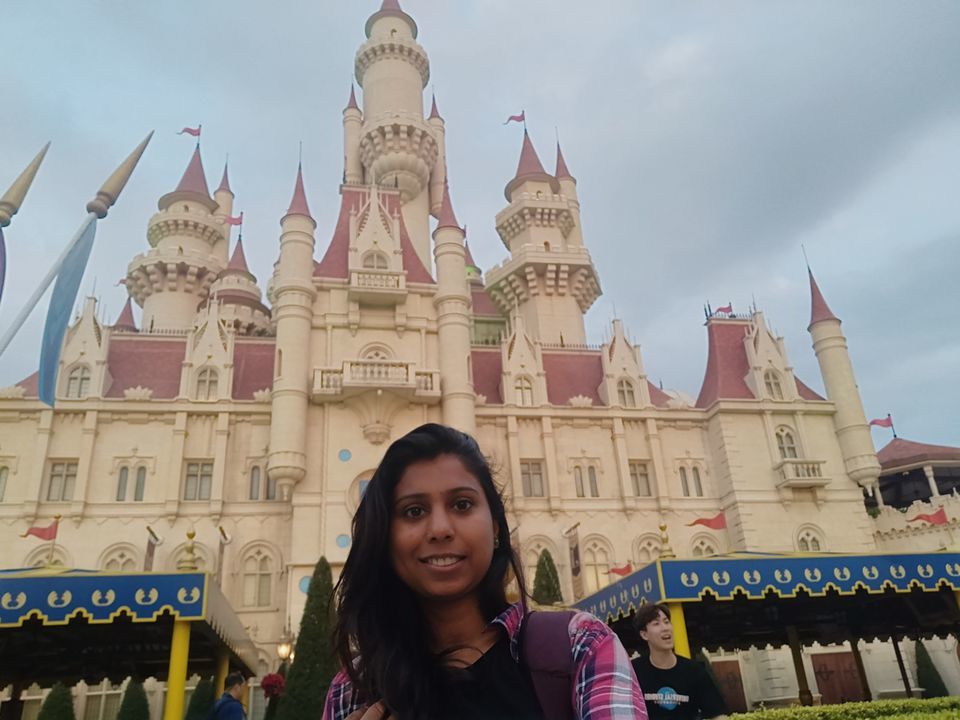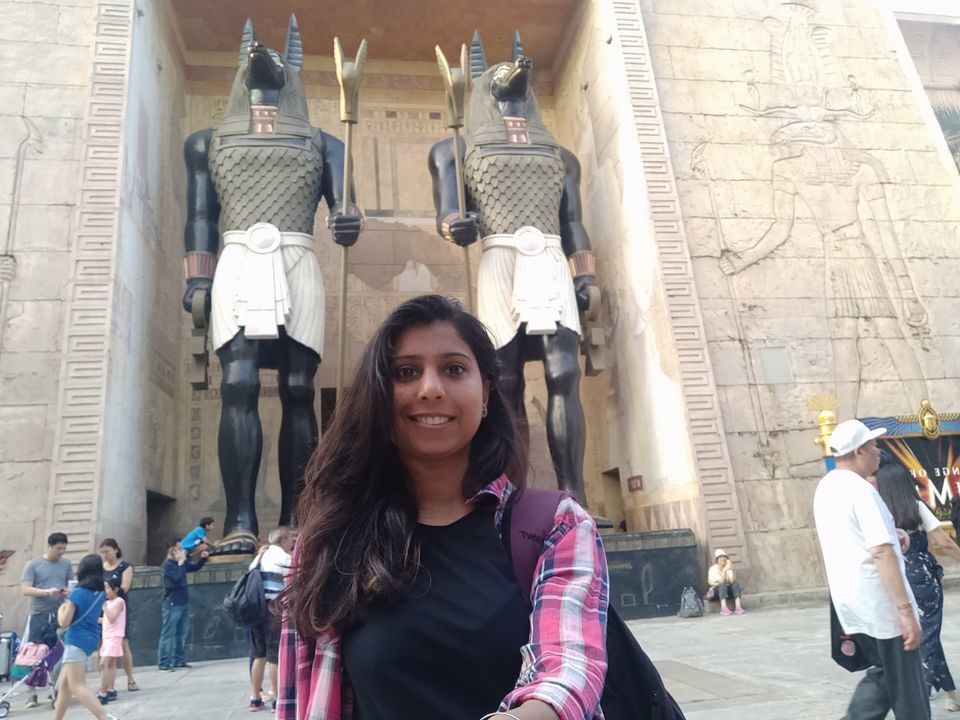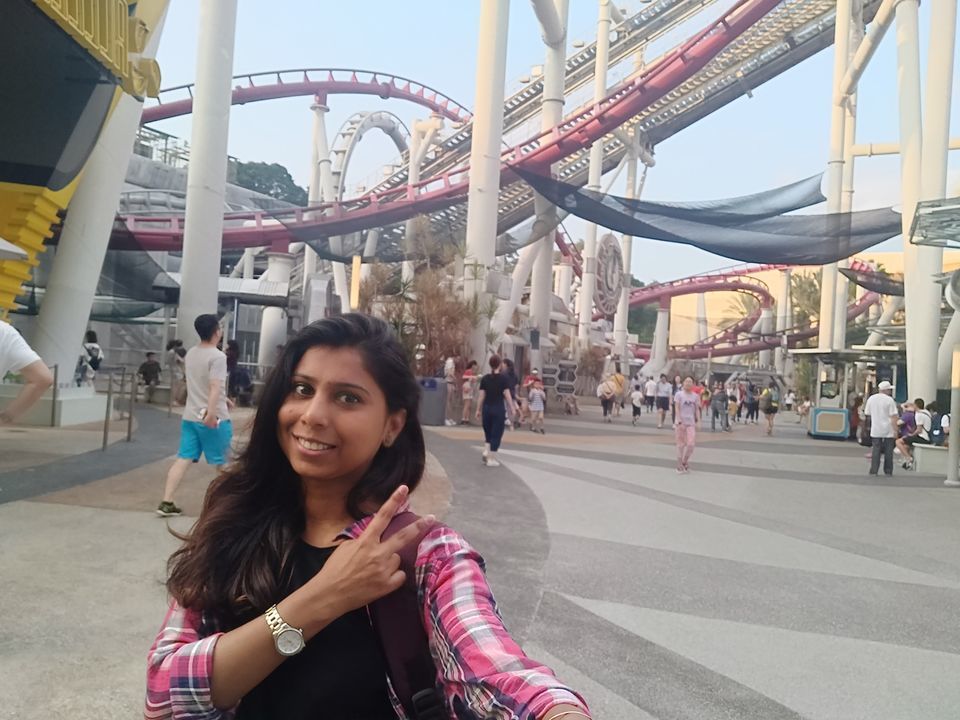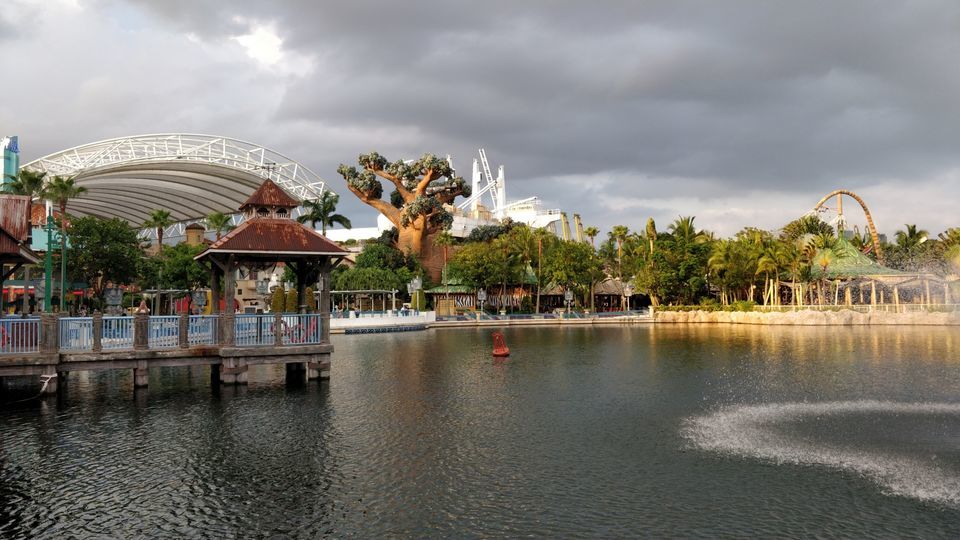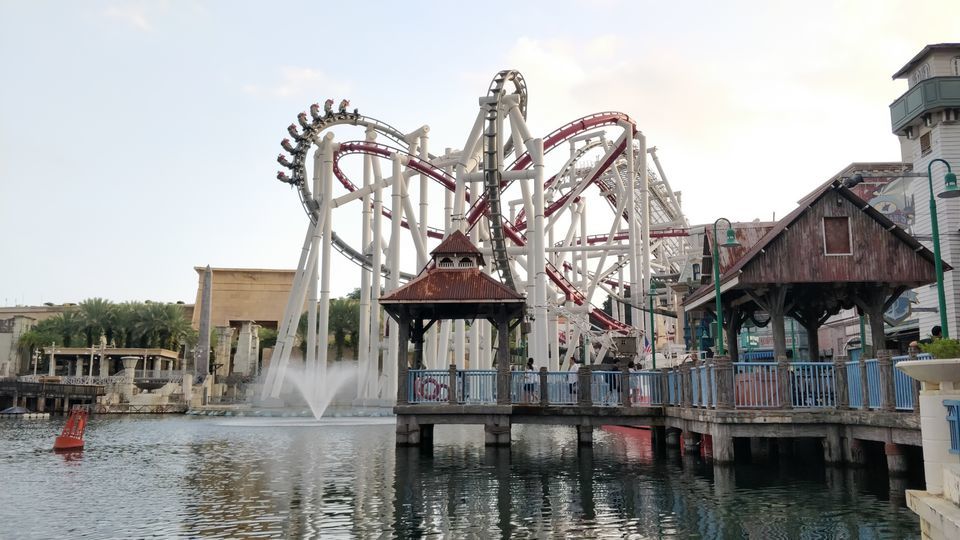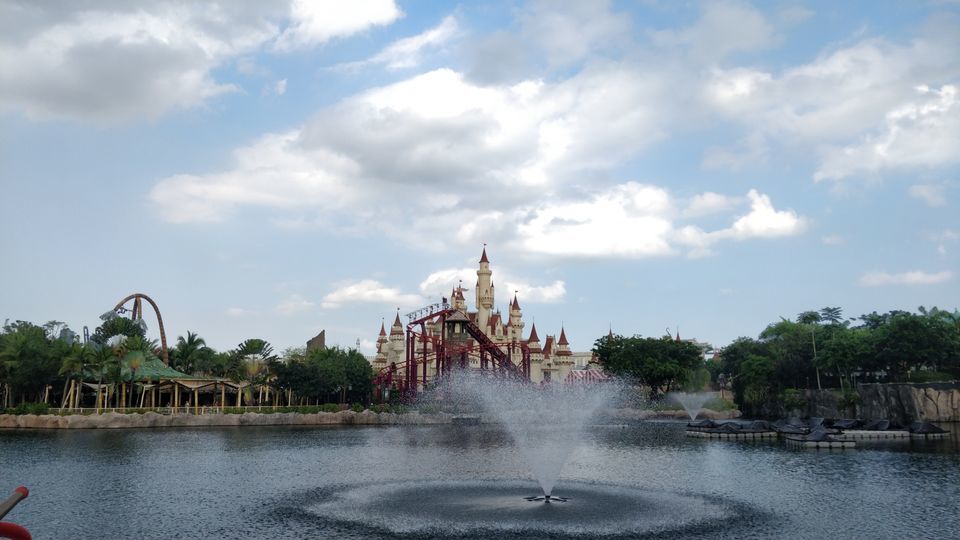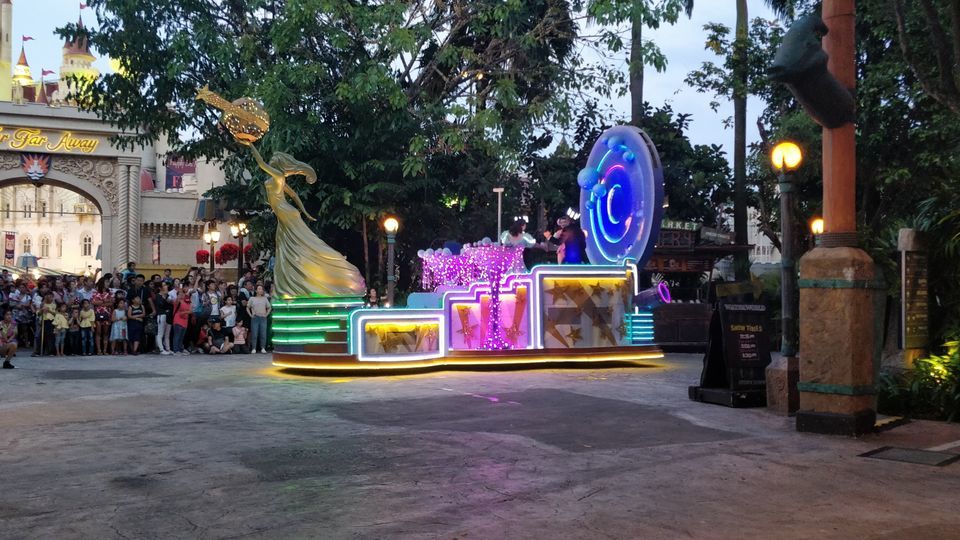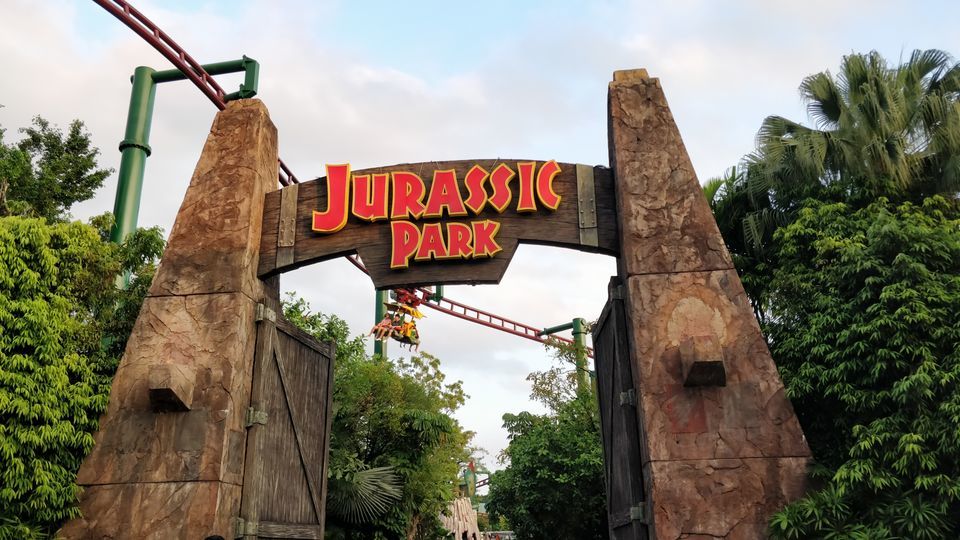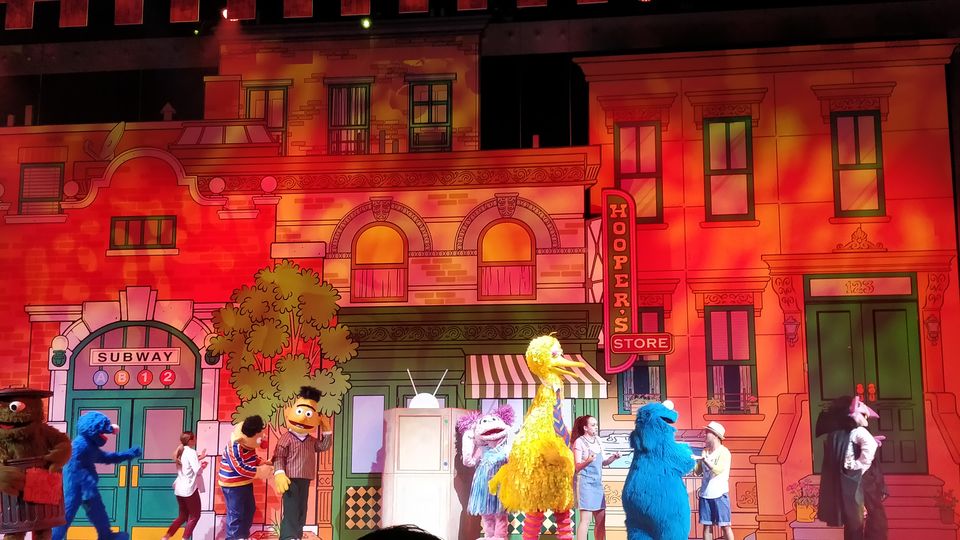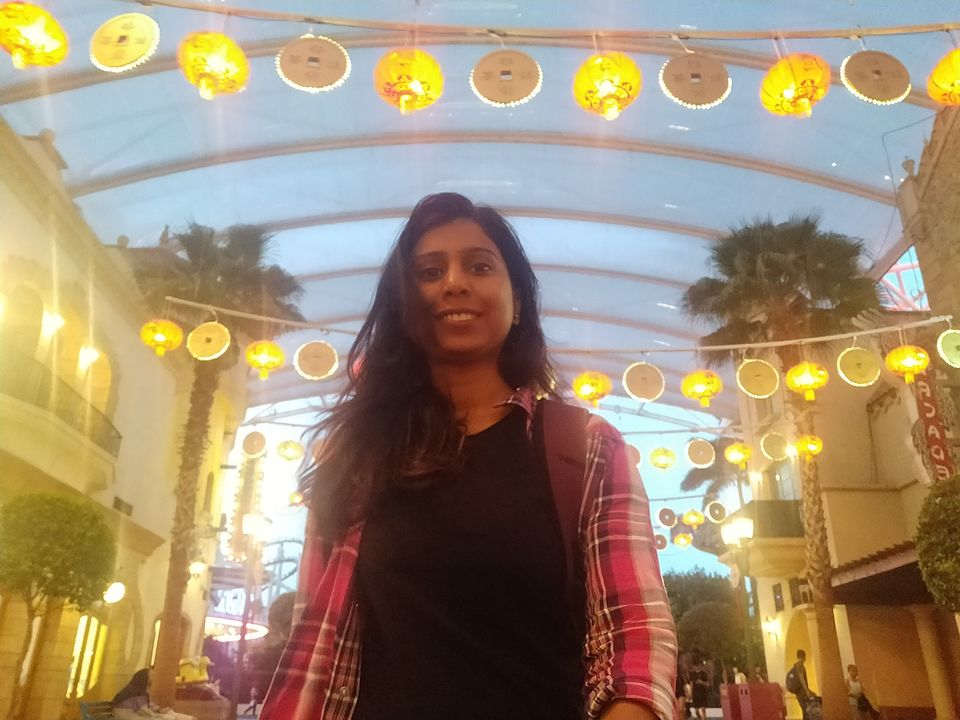 Day 8 - It was my last day in Singapore and I was tired too so kept day light.
Activities:
1. Shopping
2. Visit to Sikh Temple which is near to my hostel.
3. Caught metro and went to meet my friend
And night, I left for Airport via bus which cost me only 2.6 dollars whereas taxi takes 23 dollars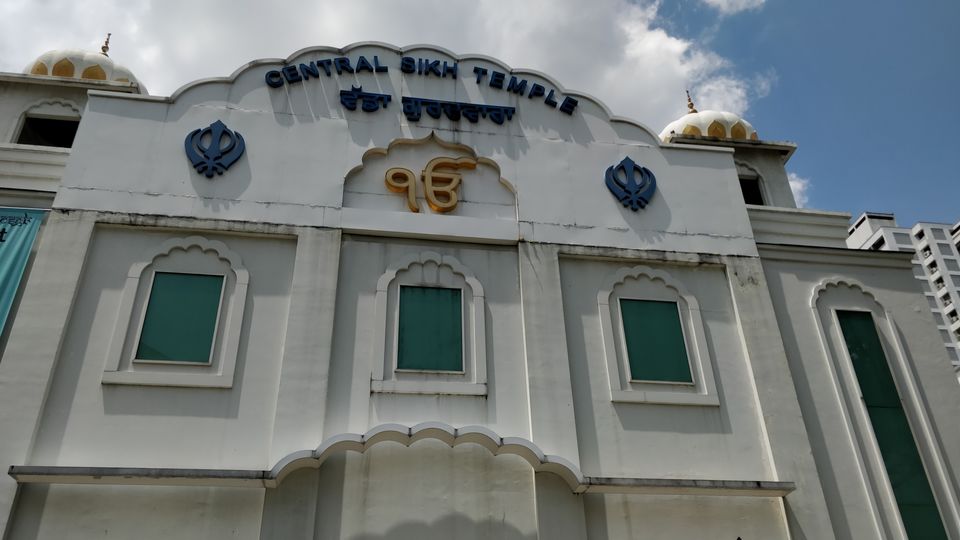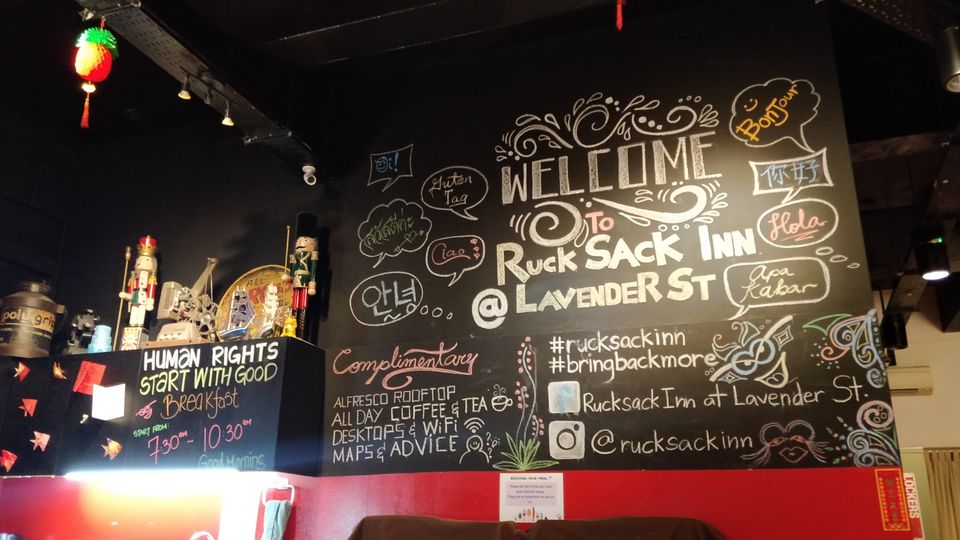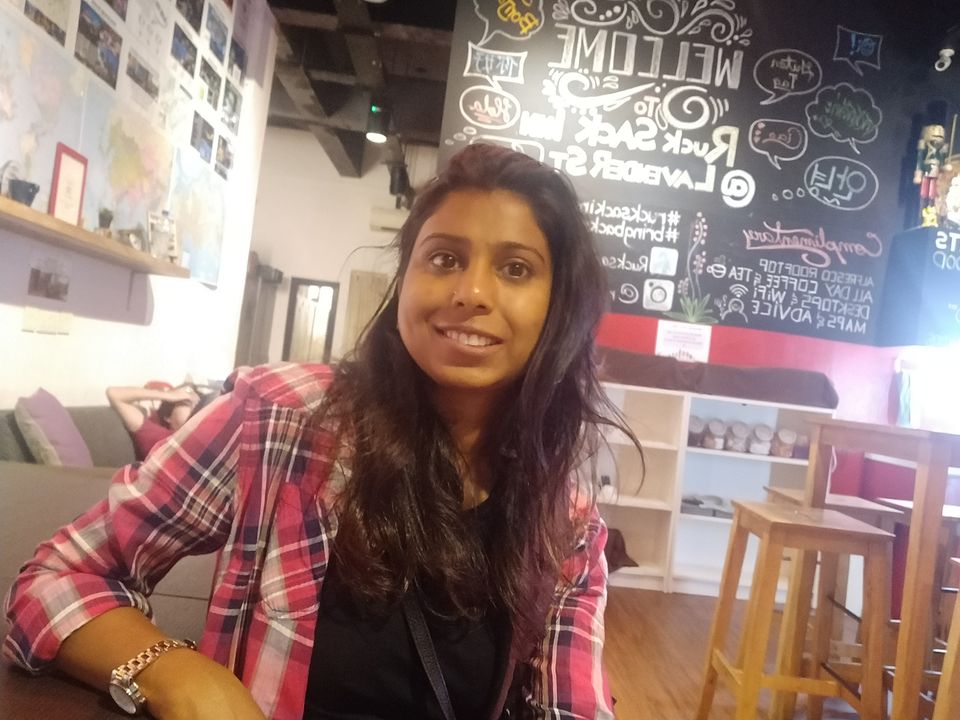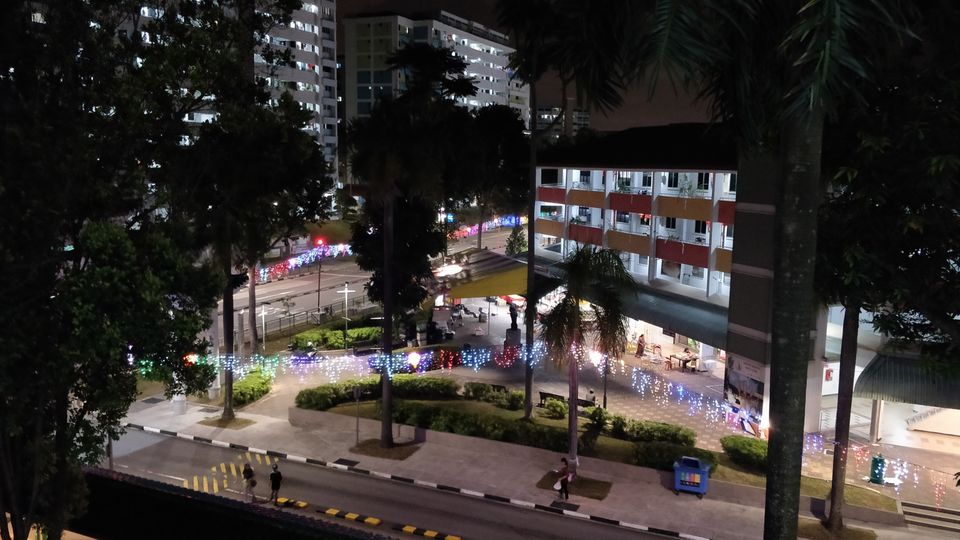 Tickets and Visa
I booked my air tickets and applied visa same time on makemytrip(MMT). Getting visa was overall a smooth process, I just had to courier my passport and other necessary documents from Bangalore to MMT Delhi office(visa officer guides you once applied online) which made it tedious.
Expenditure: 12000(tickets) + 2500(visa fee +service charge+ courier charge).
Visa processing Time: 6 working days.
Hotel Bookings
If you are a solo traveller and really want to save bucks for your next trip, there is the deal- book dormitory or hostel which costs almost Rs. 1000-1200 per night in decent one.
Suggestion: rucksack Inn@ Lavender booked on MMT– you get both mixed and female dorms with bunk beds. They provide breakfast( breads, butters, oranges, tea, coffee) which is vital to fuel you up to start your beautiful day. I found it best deal with neat, clean and enlightened atmosphere. You can meet people from different countries and socialise with them.
I also lived a few days in NNV hostel but did not like it and they don't provide breakfast too.
Good to have:
Sim card – I got it on airport counters and it was worth buying since I could navigate to maps conveniently anytime anyplace and keep my parents/friends informed of my well being. I bought 15$ sim which was valid for 8 days covering my whole trip with 100GB data and enough talktime(you can buy from city with in better price).
Elink/MRT card – with this top up card once recharged with 30-40$, you can travel by any bus or MRT(metro) without any troubles and save alot of money but only thing is they run till 11:30pm afterwards you have to hire cab/taxi which will cost you dollars. I topped up the card with $30 which got exhausted one day before my trip ends then bought tickets in buses.
Point to be noted: either you can buy cards separately or both together and always check for offers online. http://attractions.changirecommends.com/singapore/all/ez-link-card?gclid=Cj0KCQiAtP_iBRDGARIsAEWJA8hLS0c3G5gkhmieJ1kGRlCSy6x5JUGlBMijAHwq6eeMXpI0WBYNWPcaAn-LEALw_wcB
Now you are all set to kick off your amusing journey to magnificent country The Singapore.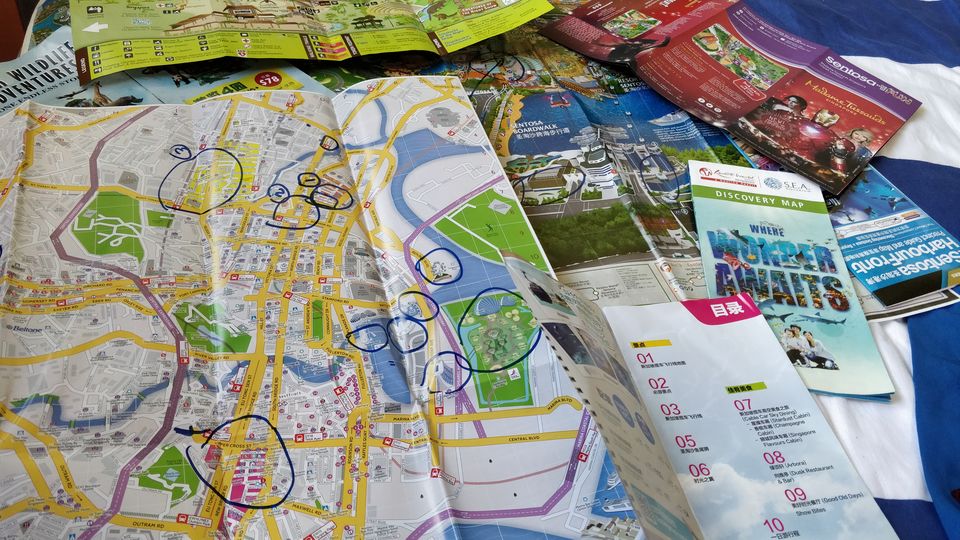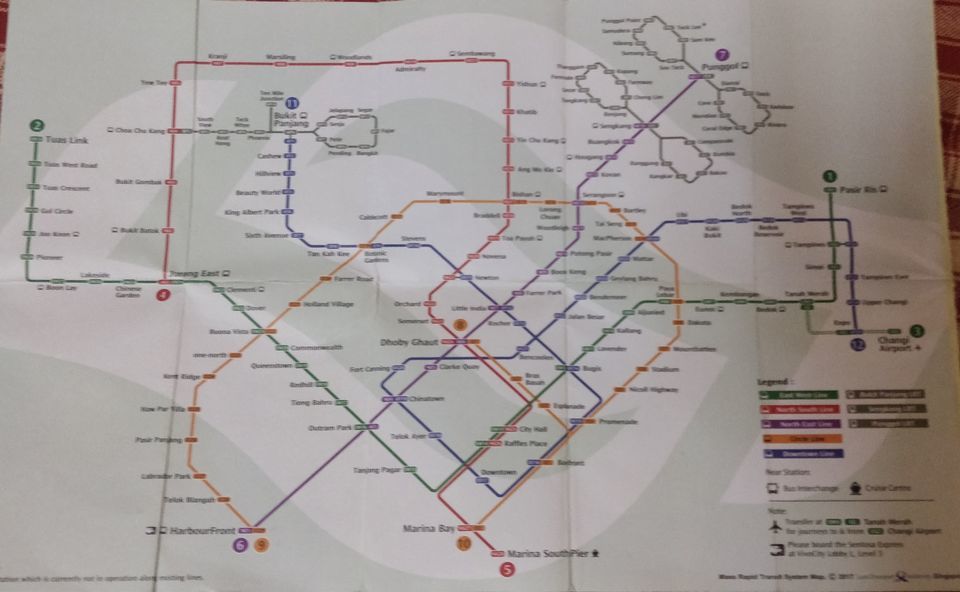 Some more pics, food and more: