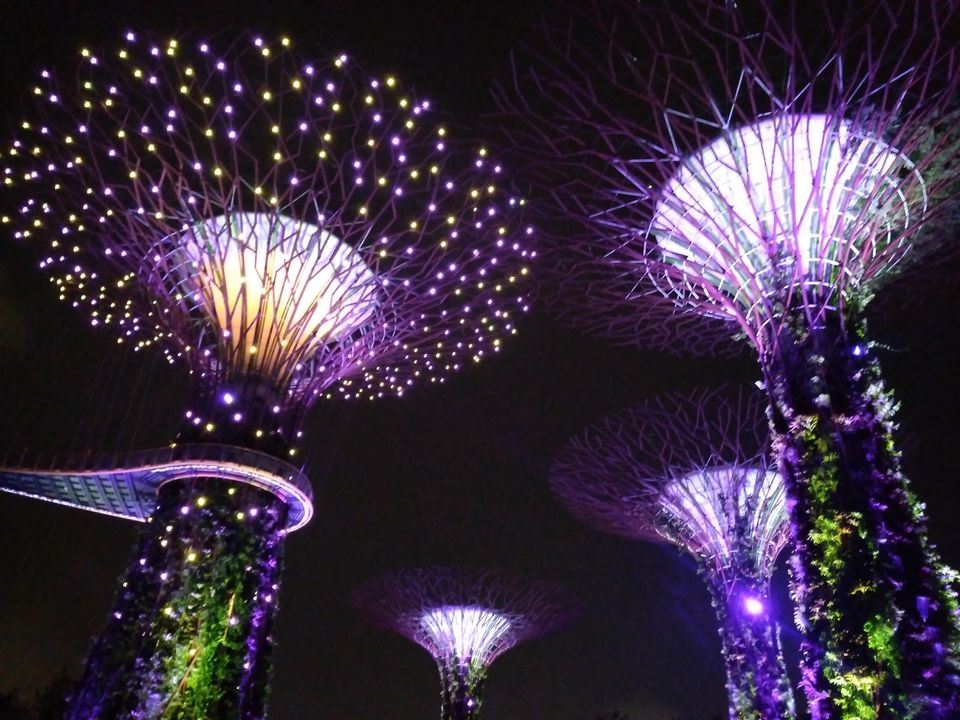 Singapore seems to be the perfect holiday destination for a middle class Indian family for lot many reasons.
• Budget- Well, Singapore is certainly not the cheapest South east Asian country for a tourist, but you could cover almost all of the country well within INR 50k per person including flight tickets if you research and plan.
• Transportation- Travelling in a country which doesn't speak your language is not a cakewalk. Hence, a good internal transportation system (MRT, here) is necessary if you don't wish to opt for a guided tour package.
• Attractions – You could easily spend 6-7 days in Singapore alone given its n number of attractions for people of all ages.
• Area- Singapore is not a vast country like India and you could get to most of the tourist spots in less than 30 mins in MRT if you choose the ideal place of stay.
• Easiness- We, Indians would always prefer to choose less chaotic, less complicated and less crowded places for an easy and hassle free vacation. Singapore is the solution for that.
Where to stay in Singapore
From luxury to budget – Singapore has plethora of options for accommodation. You could stay at the Marina Bay Sands, right next to Gardens by the bay and enjoy fabulous view of Marina bay and the Singapore river. On the contrary, you could stay at Little India or Chinatown in budget to mid-range hotels and travel to all of Singapore's major attractions via MRT in less than 30 mins.
It all boils down to your way of seeing a country- if you are a person who would spend half a day relaxing in your room and rest half exploring the city, you would want to book a cozy, well equipped room more on the expensive side. But if you are planning to get out in the morning to see places and come back only by late evening; just like me :) , then you could opt for a more budget friendly room to save you bunches. We stayed at the Tai Hoe hotel in Little India.
How to go around
If you're not visiting Singapore on a guided tour package, you would have to decide on the means of transportation within the country as the major attractions are not within walkable distances. MRT- Mass Rapid Transport or the metro of Singapore is one of the most effective ways to go around this island country.
An Ez-link card can be purchased at any MRT station which can be recharged once the fund has exhausted and refunded at the end in case of remaining balance. Officers are available for any help although directions and route are clearly indicated at all MRT stations.
Total Cost
INR 1,45,00 apx for 3 people
As we reached by afternoon, we headed straight to our hotel in Little India and checked in. After lunch, we bought a SIM card from a local stall and took the metro to China town. You can directly get down at China town MRT and walk around the area which is covered in multiple streets that are easily identifiable by the hanging red Chinese lantern above. You could get a souvenir or two or buy anything Chinese or try some tasty Chinese food too.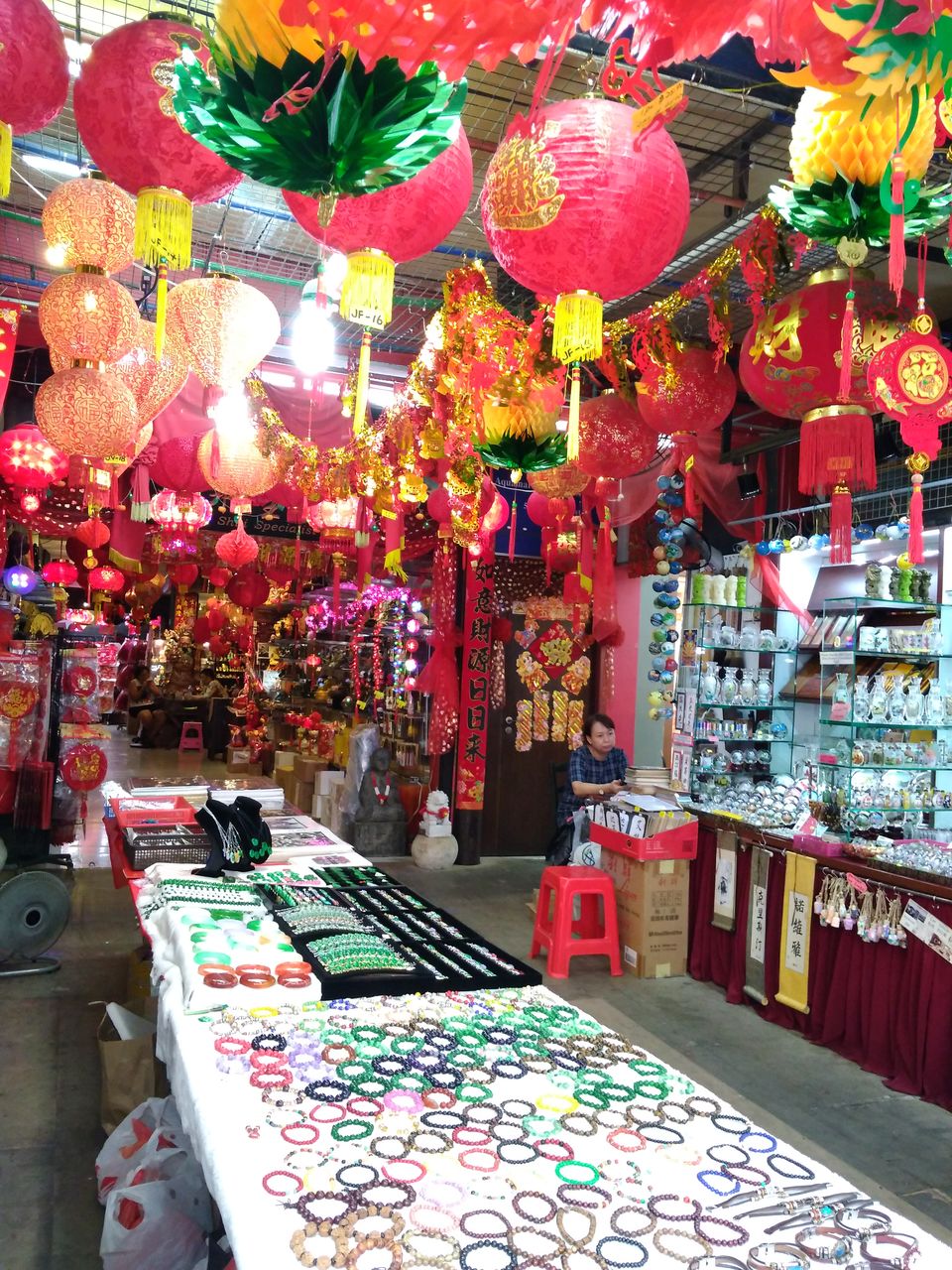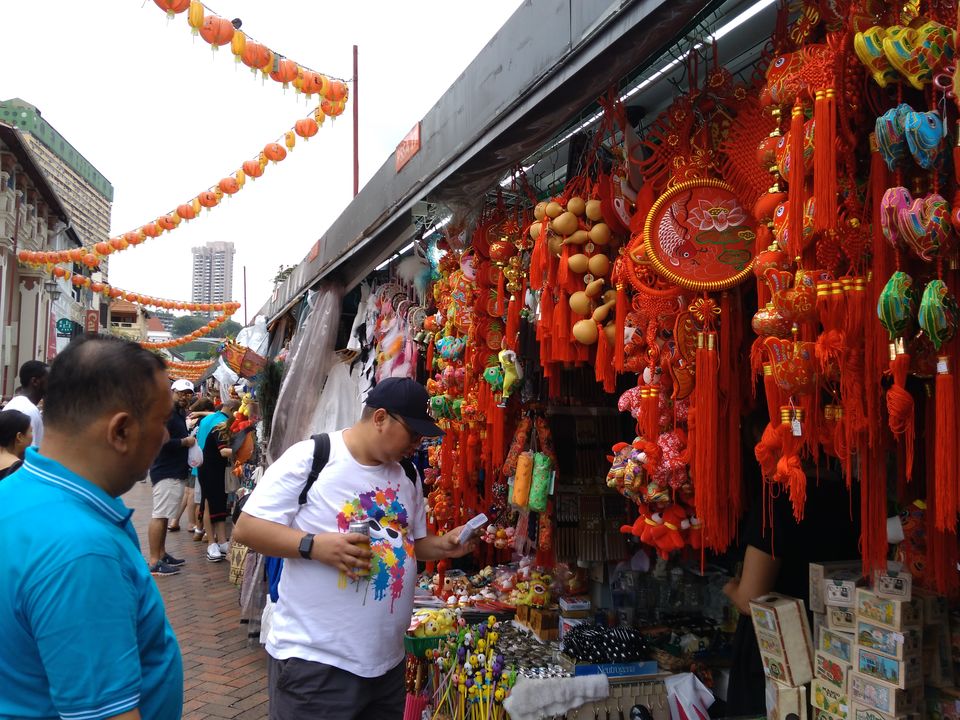 You could catch the metro or walk to Bugis street which again is filled with numerous small shops that sell a variety of things from clothes to bags to souvenirs to chocolates. Explore the smaller streets and walk to the Bugis food street to enthrall your taste buds. You could select from a wide variety of meals, snacks, deserts or drinks on super cheap price to get the first taste of street food in Singapore.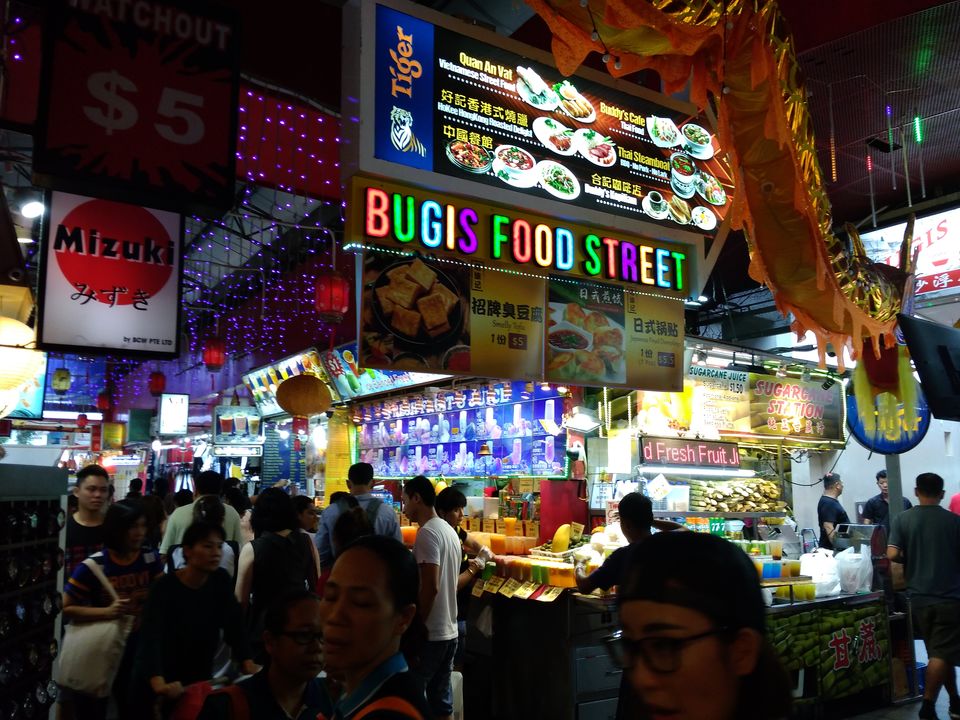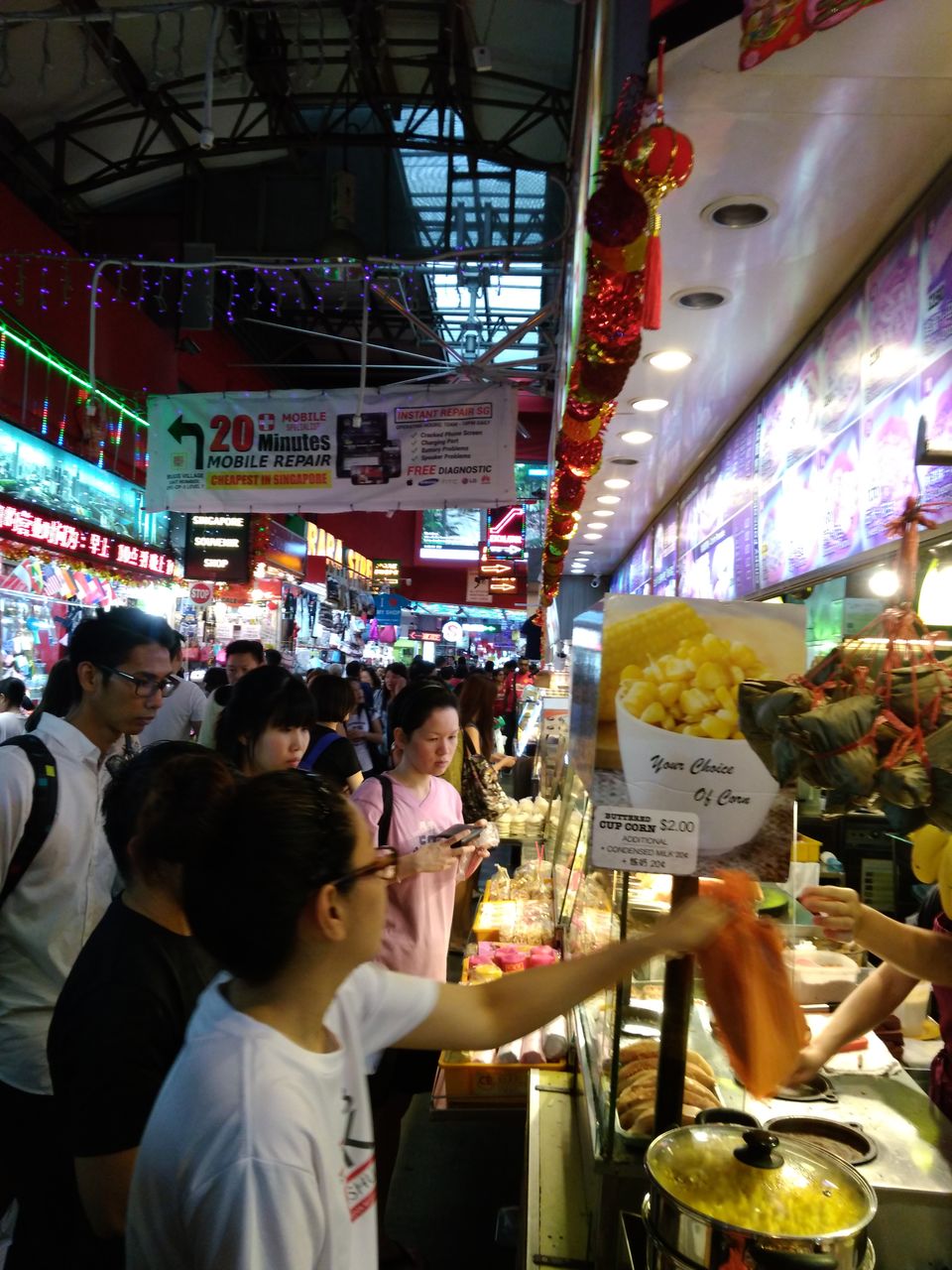 If you still have more time for the day, you could pay a visit to Mustafa centre or Arab street or Little India for street food and immerse in the Asian culture.
Avoid attractions like Universal studios and Singapore zoo on a weekend, rather you could visit S.E.A Aquarium or Gardens by the bay as these are relatively less crowded. You could also squeeze in a visit to China town.
S.E.A Aquarium
If you're opting for public transport, you could get down at 'Bayfront' MRT station which is located at the bottom level of Vivo city mall. Take a stroll around this biggest mall in the country and reach the top floor to catch the Sentosa express monorail. Alternatively, you could also get out of the mall and take a 10-min walk to Sentosa Island along the broadwalk.
You could book tickets online here to avoid the queues and head straight to the turnstile. S.E.A Aquarium has a spectacular collection of underwater creatures like sharks, Eels, Jelly fish, Sea horse, Octopus, Dolphins and many more in their humongous water tanks which you can find below, above and beside you all the way. Having visited similar aquariums in UK, I can say this tops my list with its state of the art infrastructure and quality staff. You could spend around 1-2 hours easily.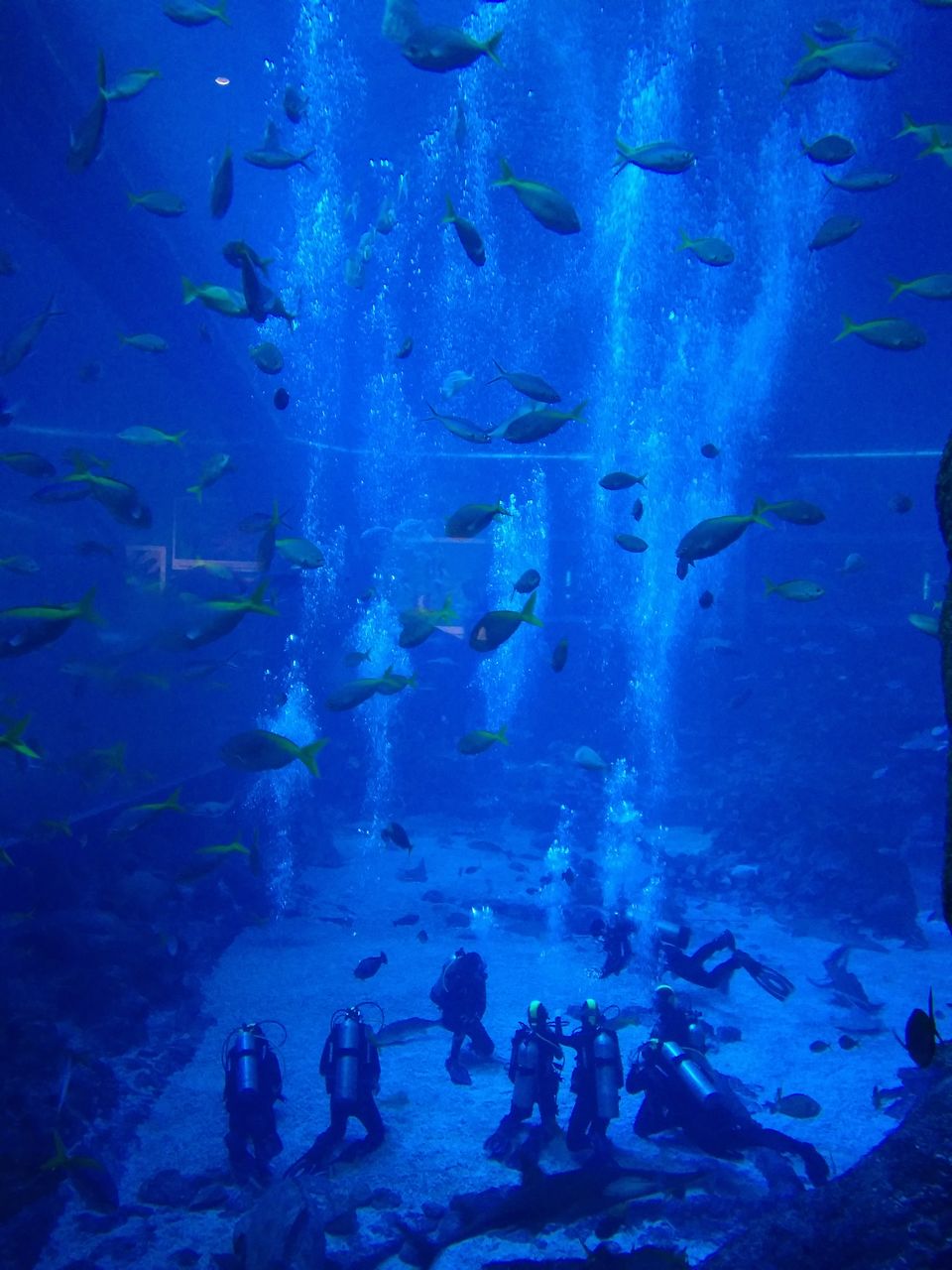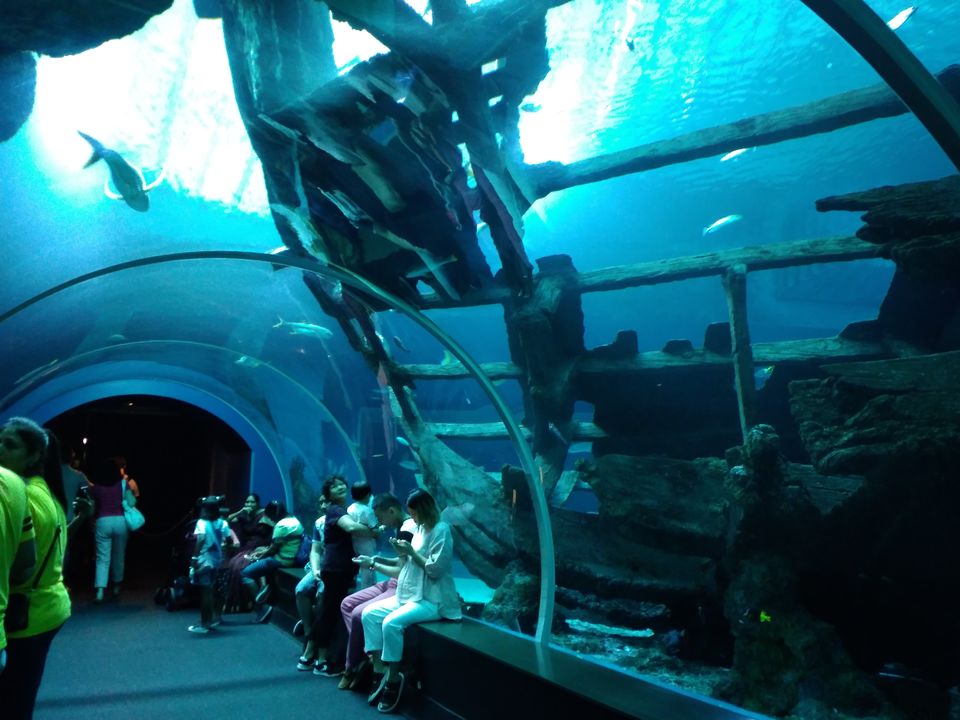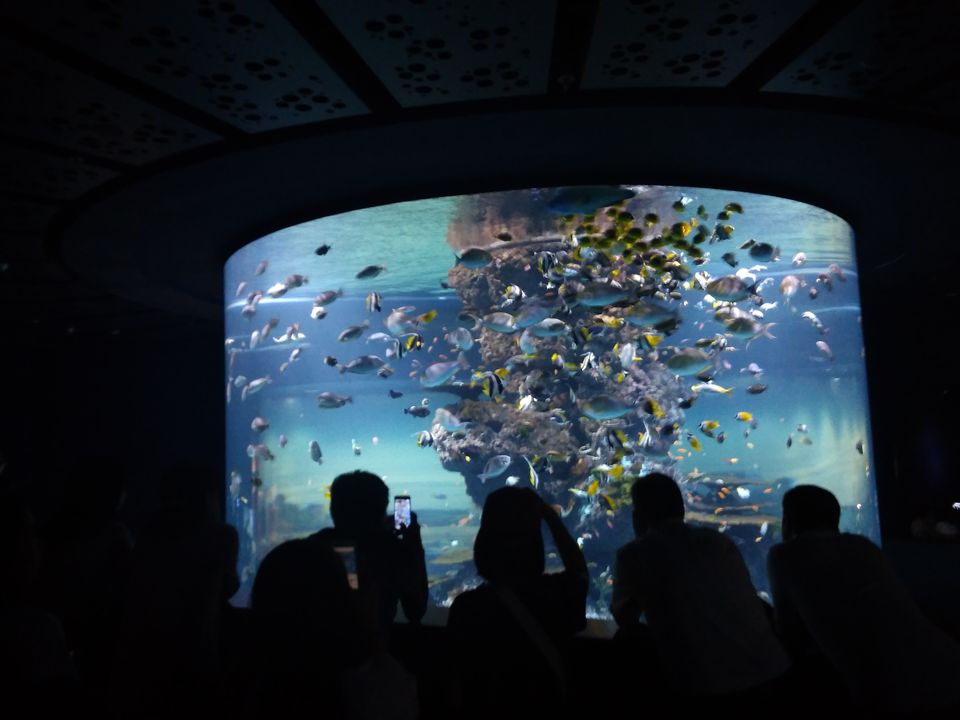 Visiting other attractions in Sentosa the same day is an economical option considering the proximity but I chose to visit Gardens by the Bay next to avoid the weekend rush. Walk around the island to click pictures and shop from Candylicious or Hershey's outlet before heading to the Sentosa express station. Taking mono rail one way and walking via Sentosa broadwalk is recommended for a bigger picture on the surroundings.
Head to the Clarke quay MRT station and take a stroll along Clarke quay to Queen Elizabeth walk to Waterfront Promenade and reach Gardens by the bay via Helix bridge. During this long walk, you can spot most of Singapore's iconic structures like Victoria theatre, various bank buildings, Merlion statue (and ofcourse the huge crowd around :) ), Singapore eye and finally Marina Bay sands. Infact, you could also take this walk at night for more stunning views of Singapore's famous cityline. Don't forget to try coconut ice cream here!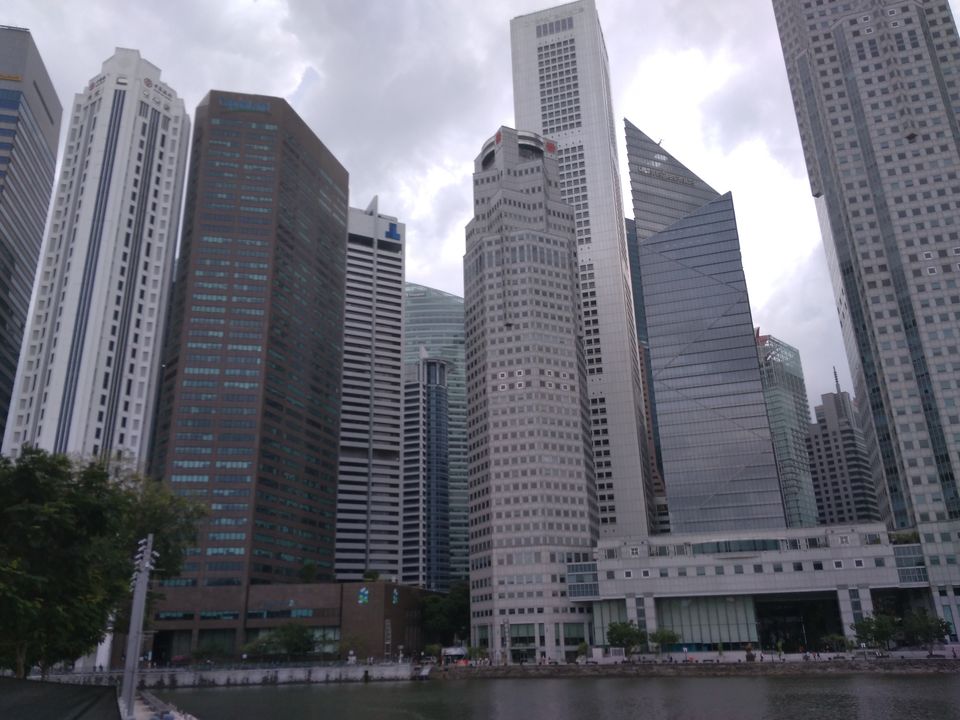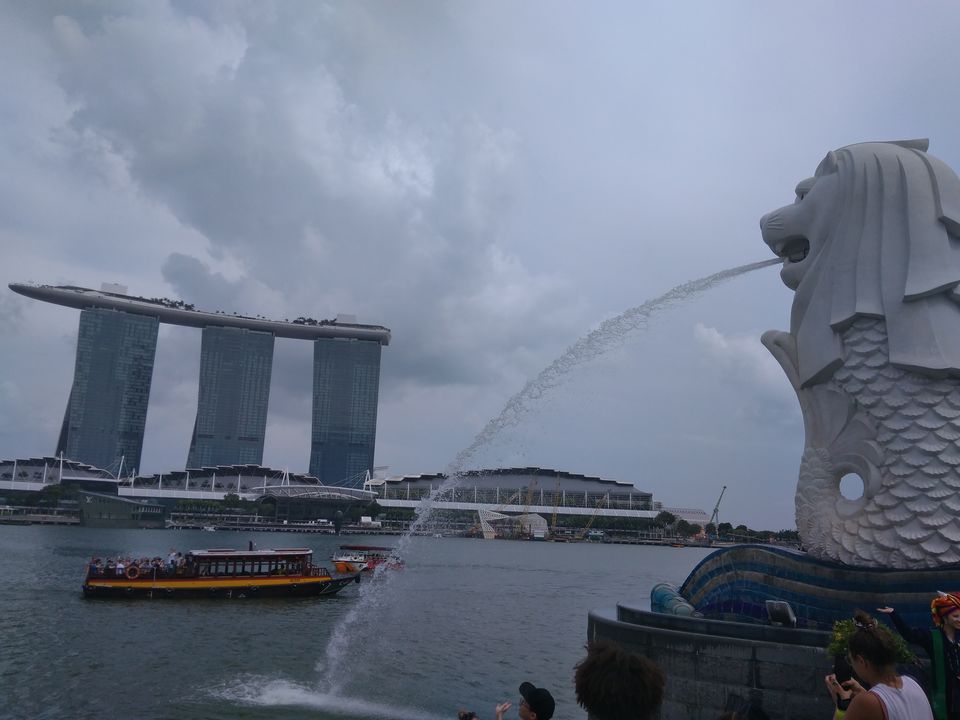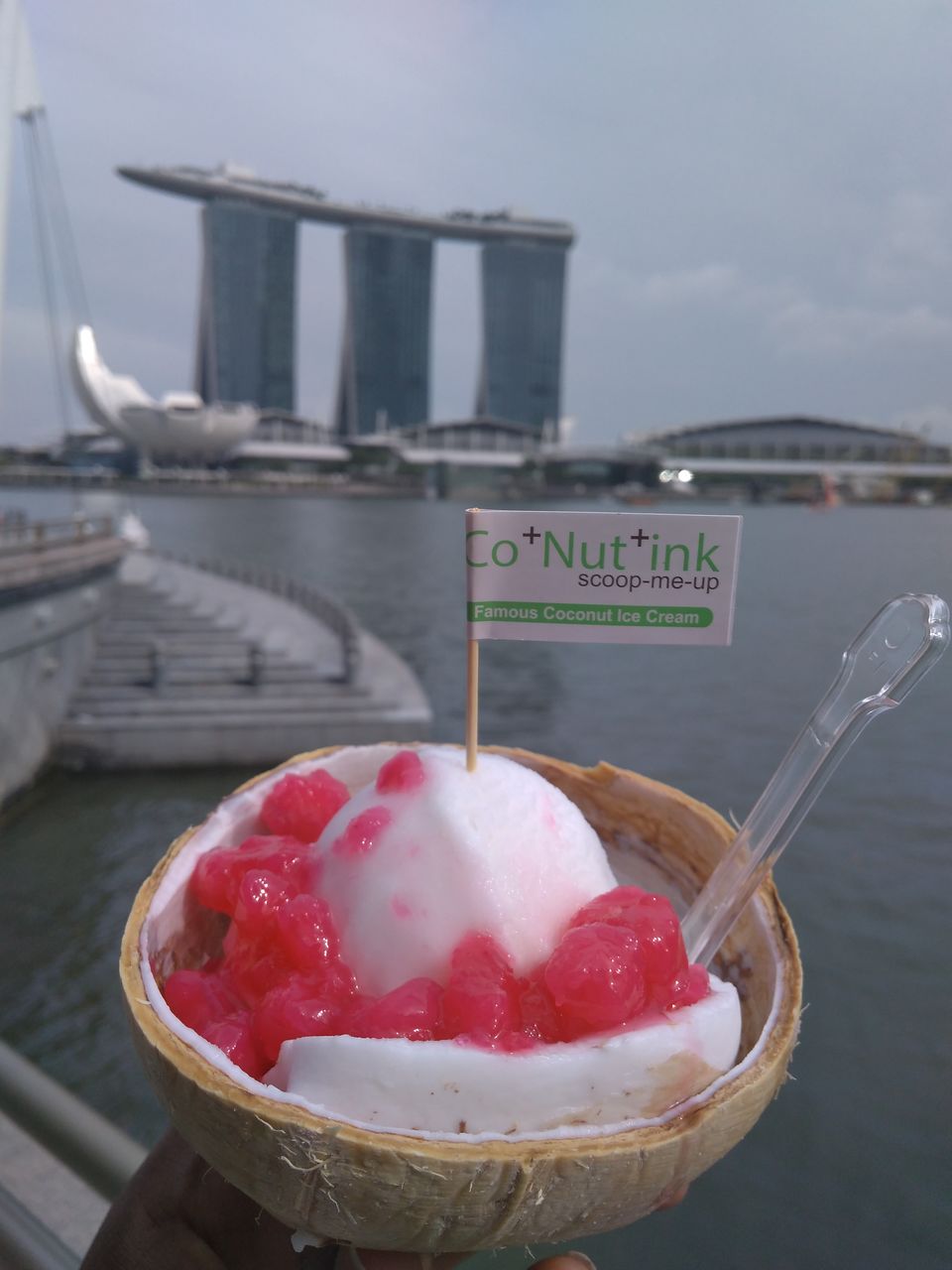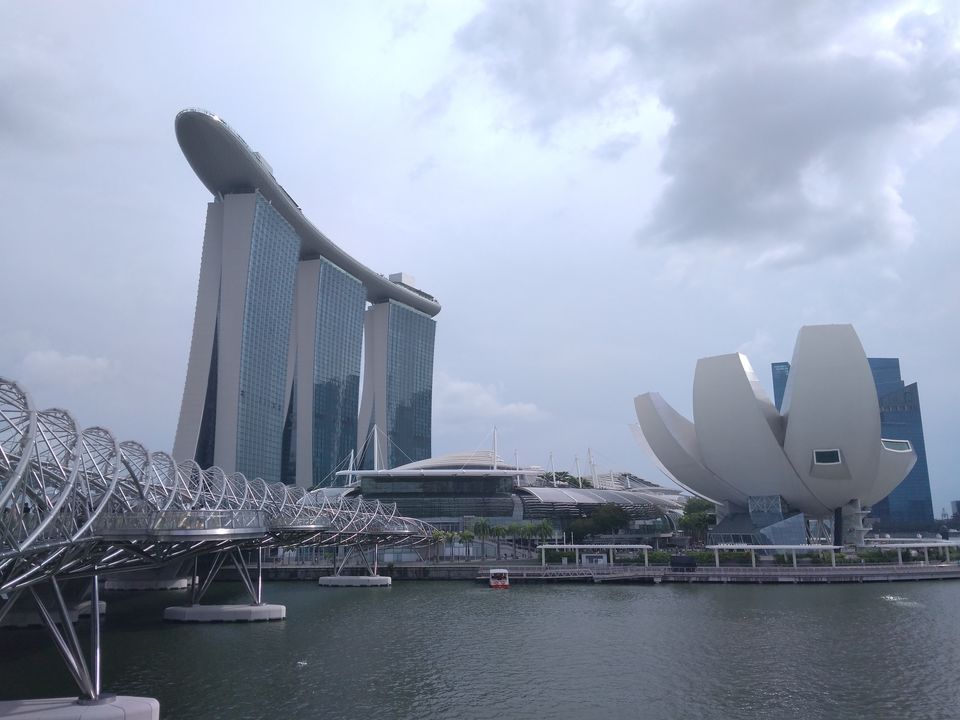 This is one of the most intelligently and thoughtfully made attractions, I must say. One part which is called the Flower dome hosts hundreds of different varieties of plants that belong to different geographical areas around the world. This fully air conditioned glass dome is sectioned in the same way and you could spend around 1 hour inside.
The second glass dome called the Cloud forest houses the tallest indoor waterfall in the world. You can walk around the structure on multilevel pathways winding from top to bottom which helps you closely see hundreds of different types of plants that are grown all around the structure. Truly mesmerizing!
Head straight to the Supertree grove for an out of the world experience. Late evening is the best time to be here as you can see this outdoor garden with gigantic tree like structures lighted up in shades of blue and green and setting sun in the backdrop. Wait till 8 at night for a mind blowing light and music show called the Garden Rhapsody which is definitely not to be missed.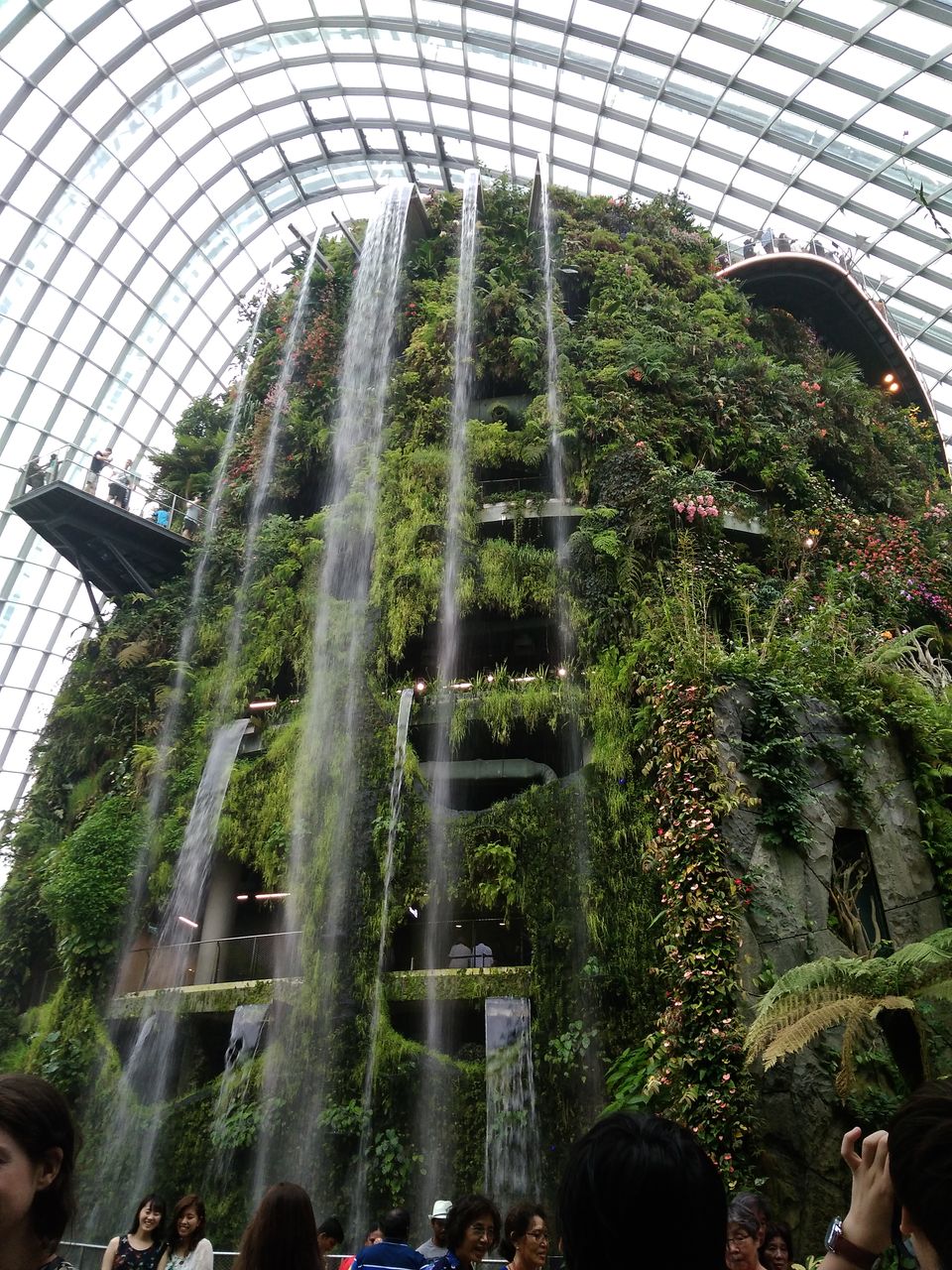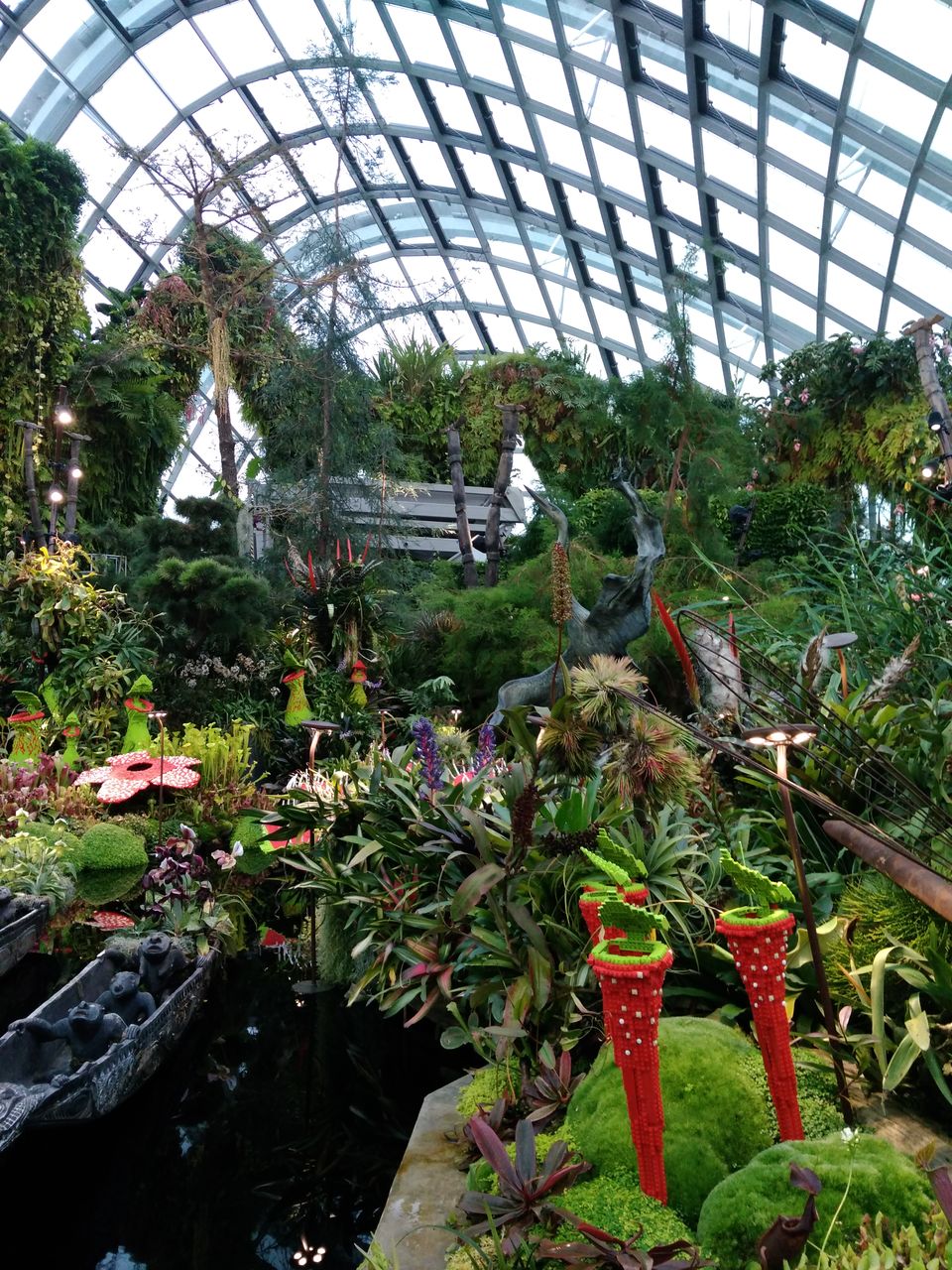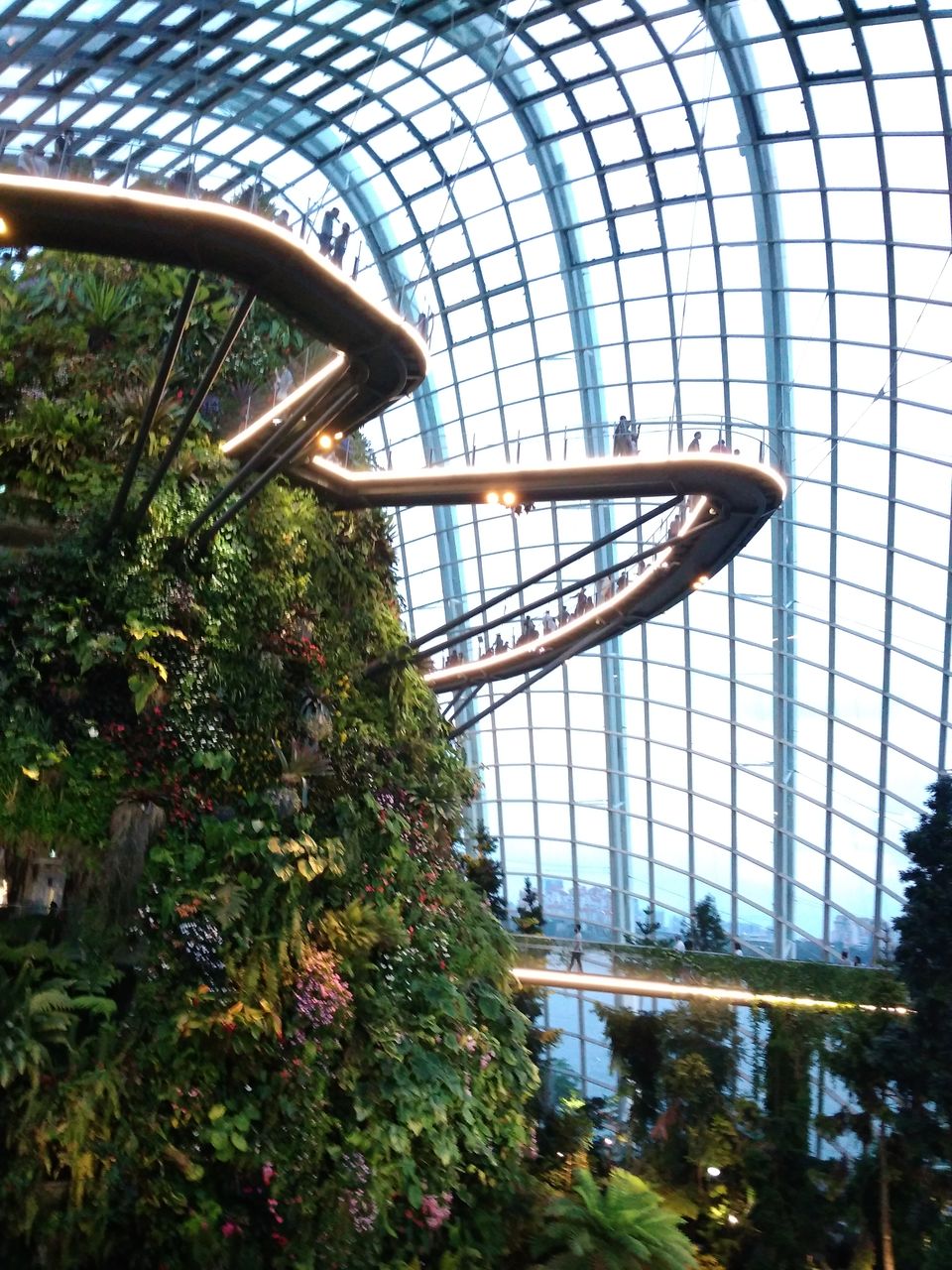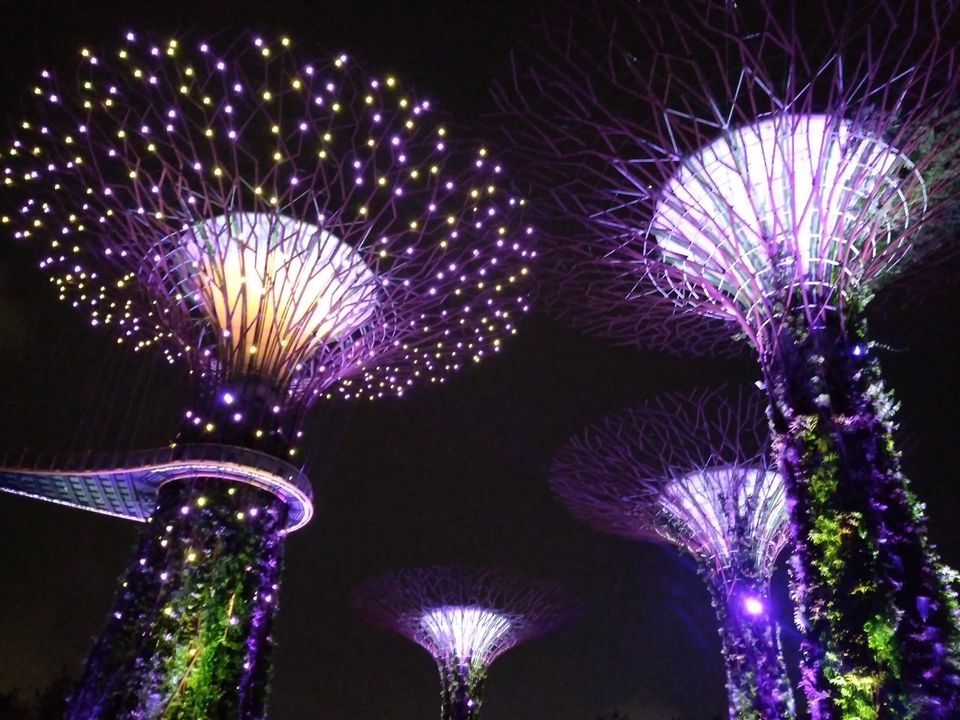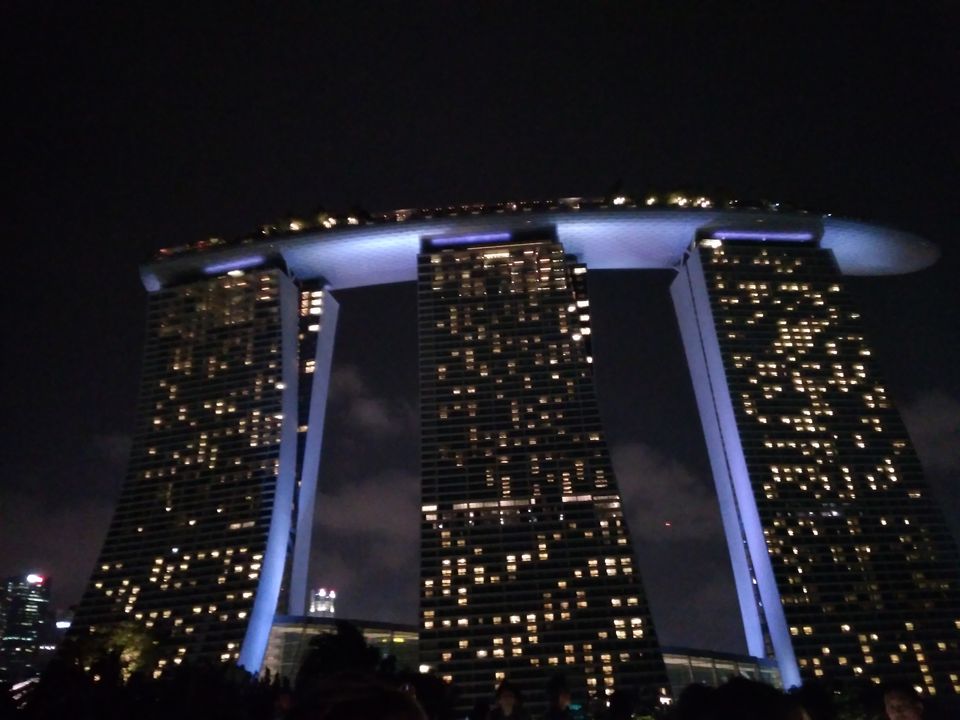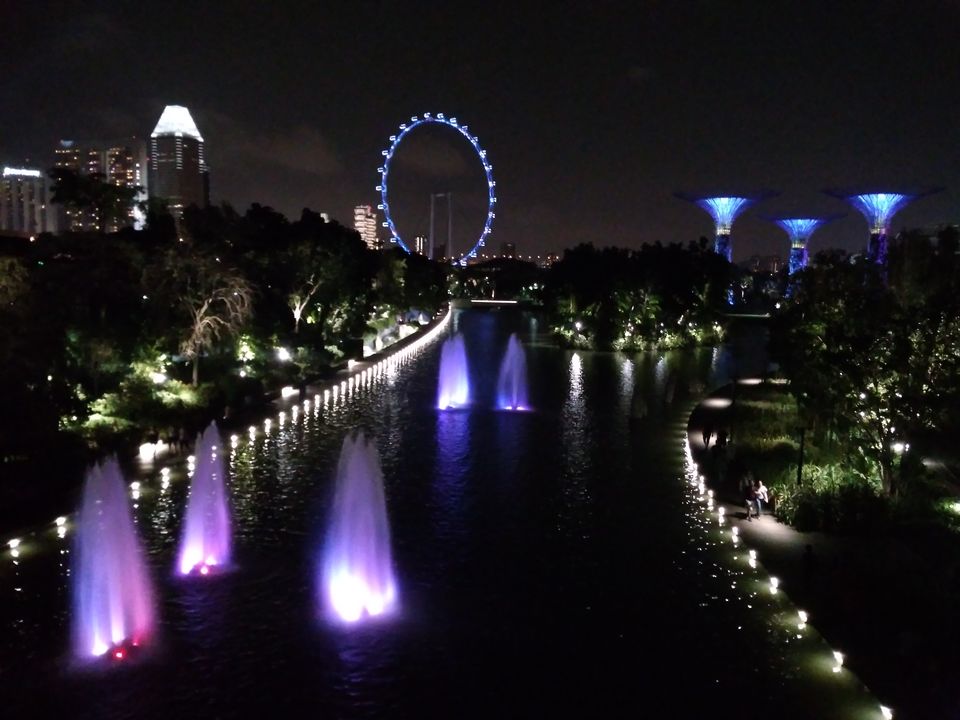 Singapore's love for wildlife is spread across 4 major attractions- Singapore zoo, River Safari, Night Safari and Jurong Bird park from which the first three could be covered in a full day as all three are located in the same area. We chose just Singapore zoo and River safari out of them not to get saturated :)
You could get down at Khatib MRT station and catch Mandai express shuttle bus just outside the station which directly takes you to the zoo. Catch the same bus on your return journey also to reach Khatib MRT. Singapore zoo is spread across acres of land divided into several 'kingdoms' which has a animals either walking/flying around you :) or just in front of you with a glass partition in between. Several animals that are not commonly seen in zoos in other parts of the world can also be spotted here. Do not forget to grab a map to make sure you cover all of them and check out the show timings to come back later for interesting interactive sessions.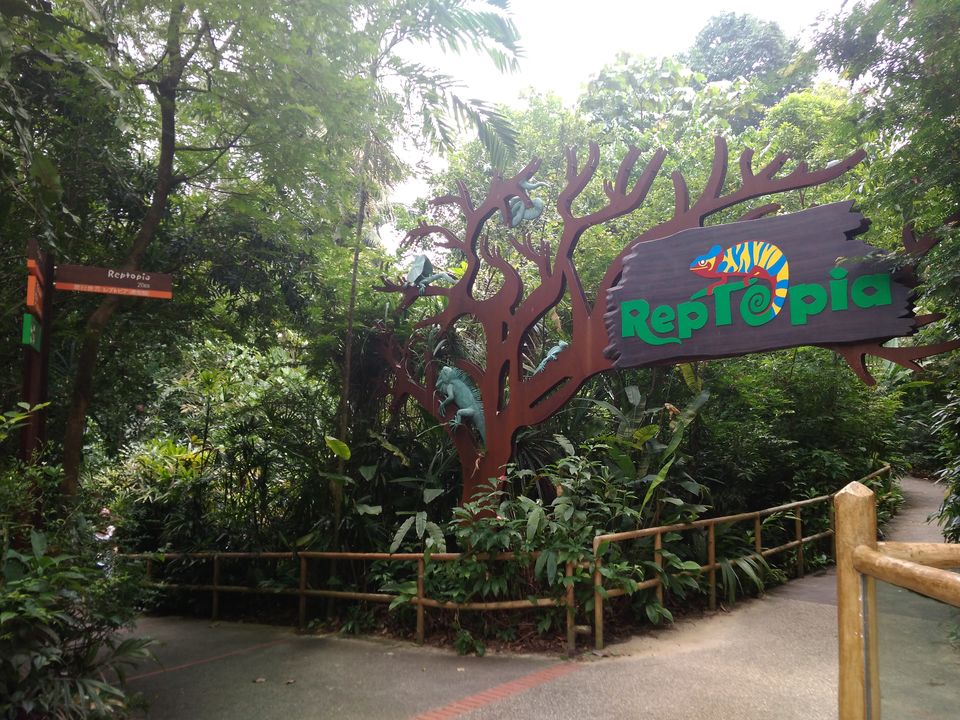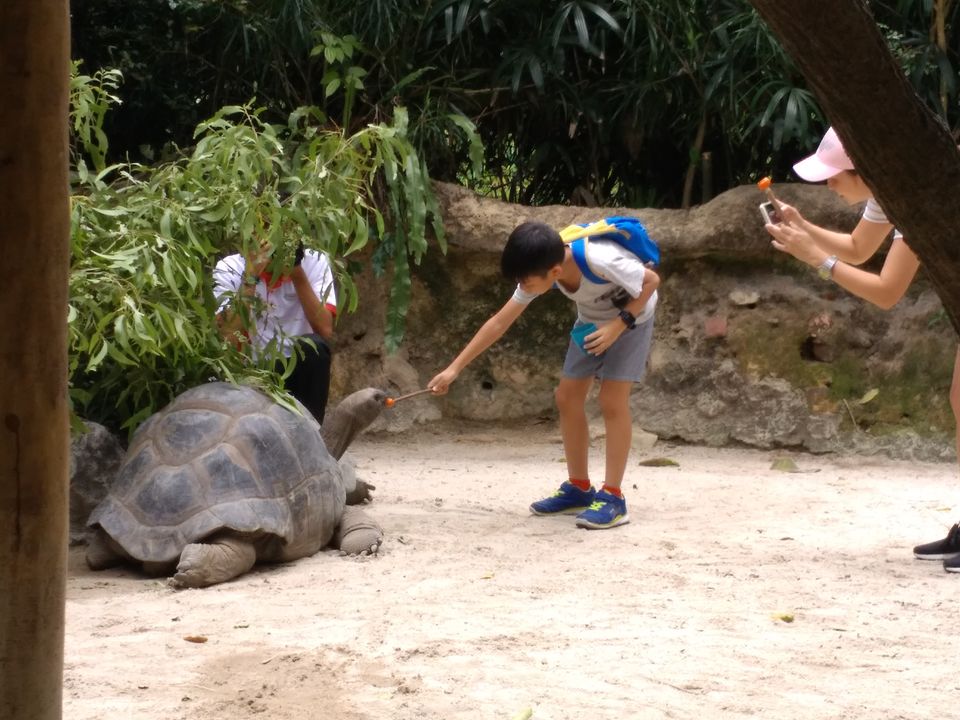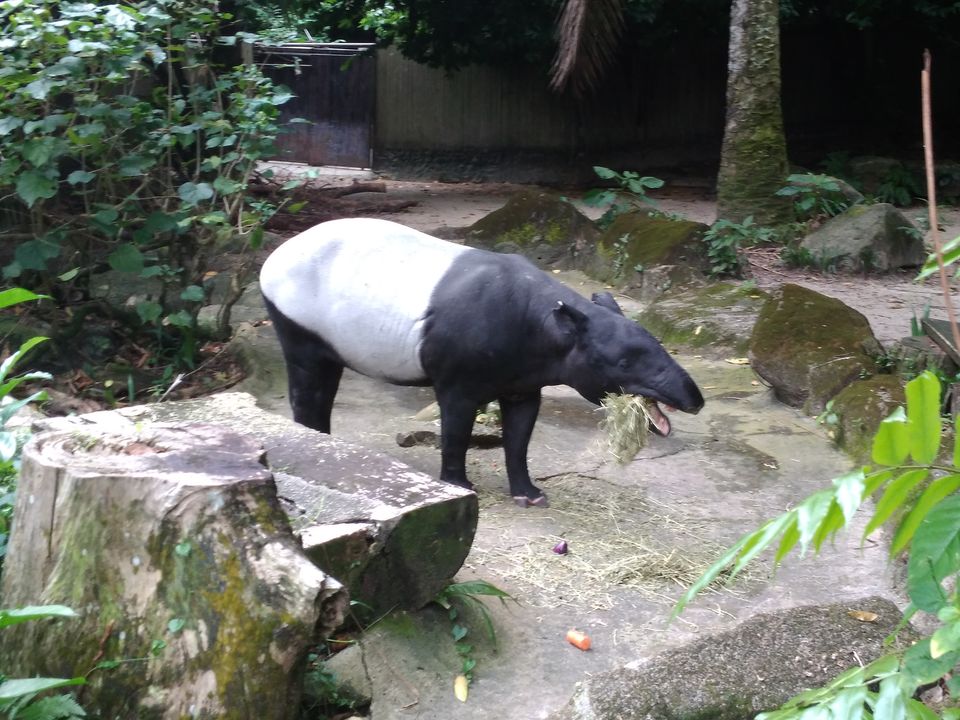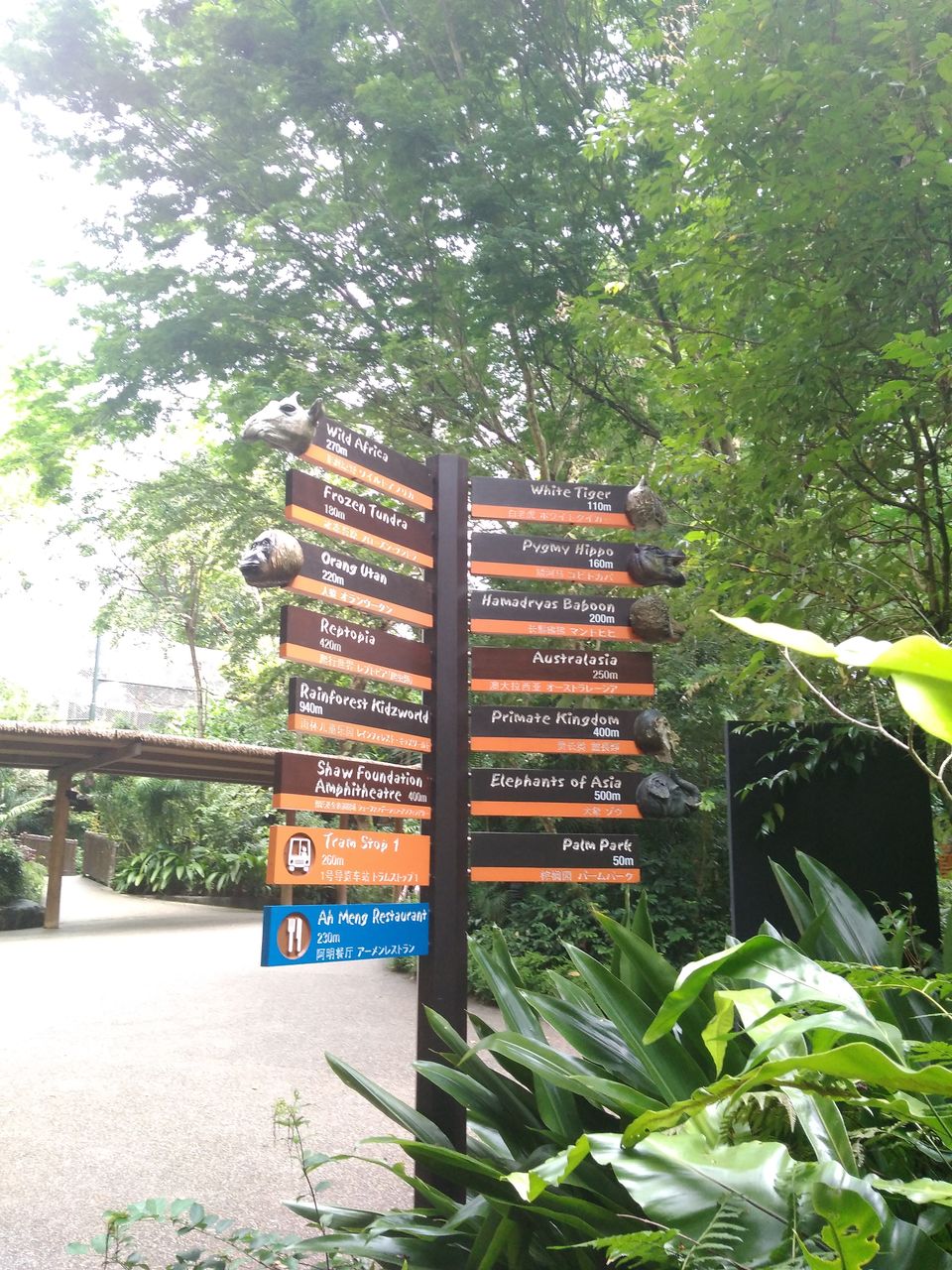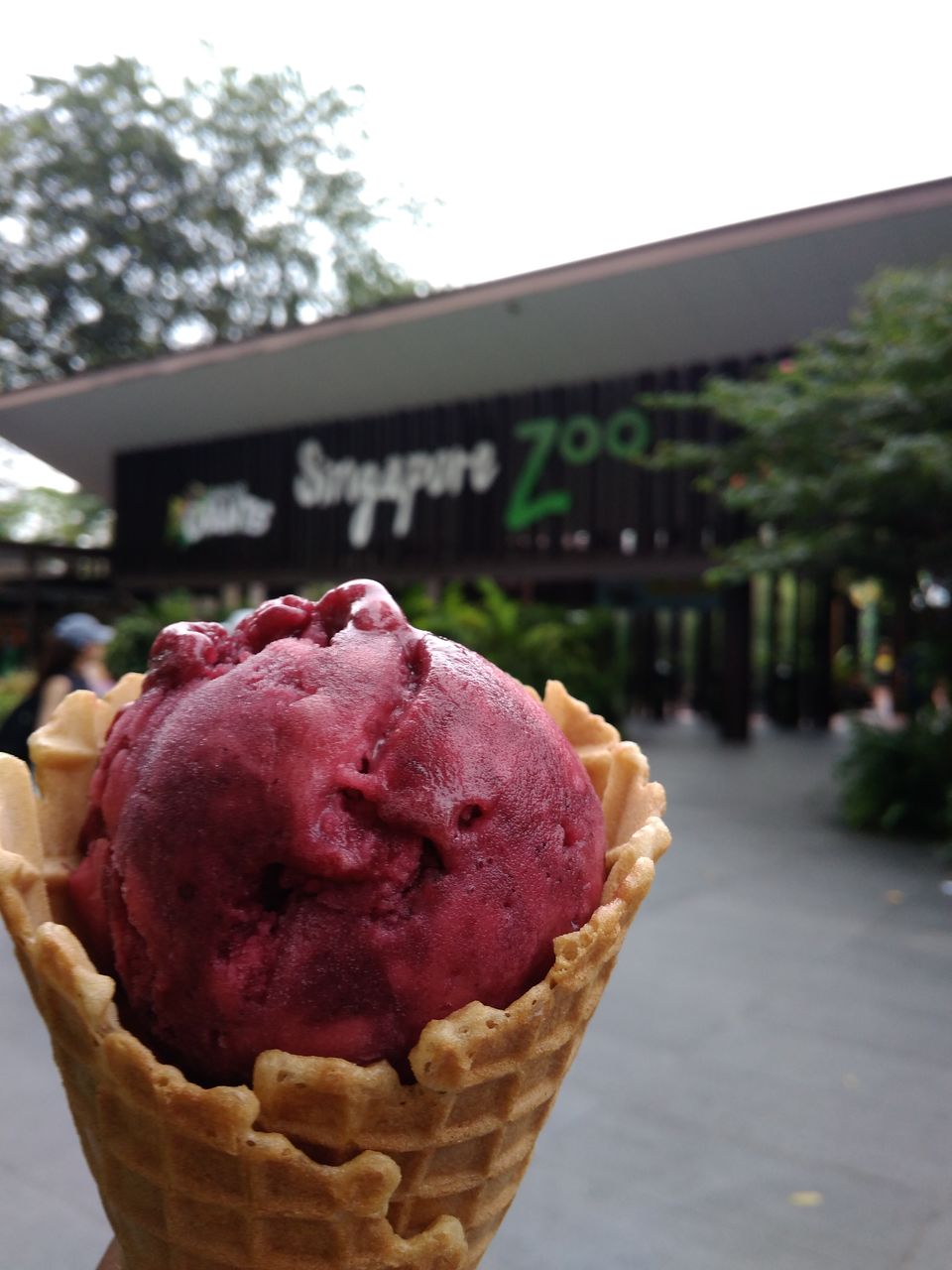 Unlike most other wildlife reserves around the world, River safari is completely dedicated to some of the famous rivers and their inhabitants across the globe like Amazon, Ganges, Nile, etc. You could also take a ride in the river which is included in the ticket or take extra ticket for Amazon river quest which once again proves the love Singapore has for wildlife with its display of flamingos, Cheetah and other animals on both sides while you are sail past them in your boat.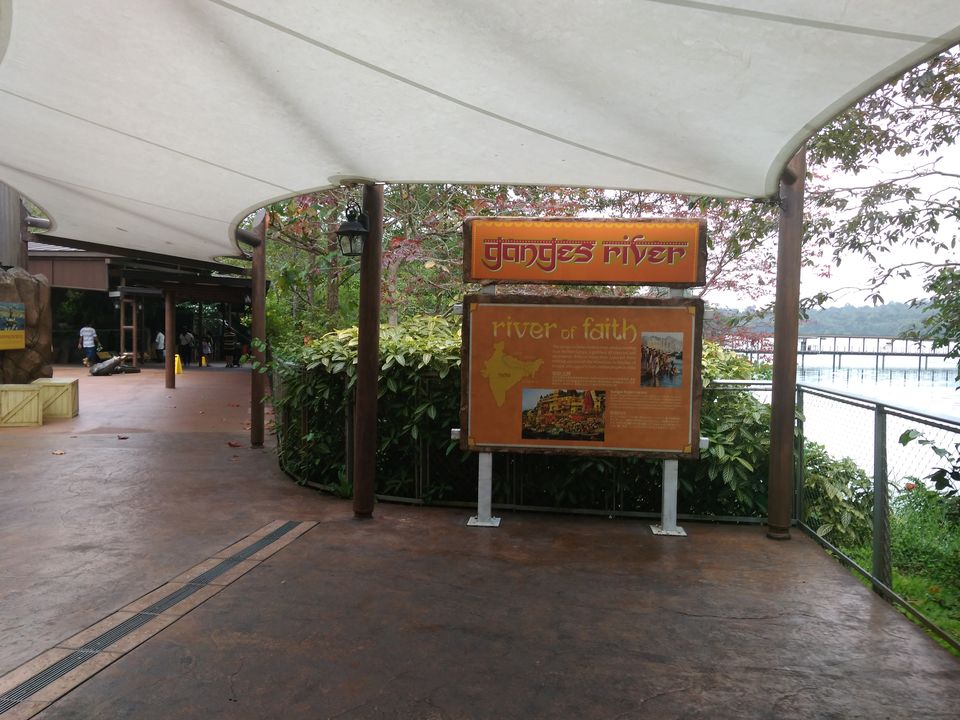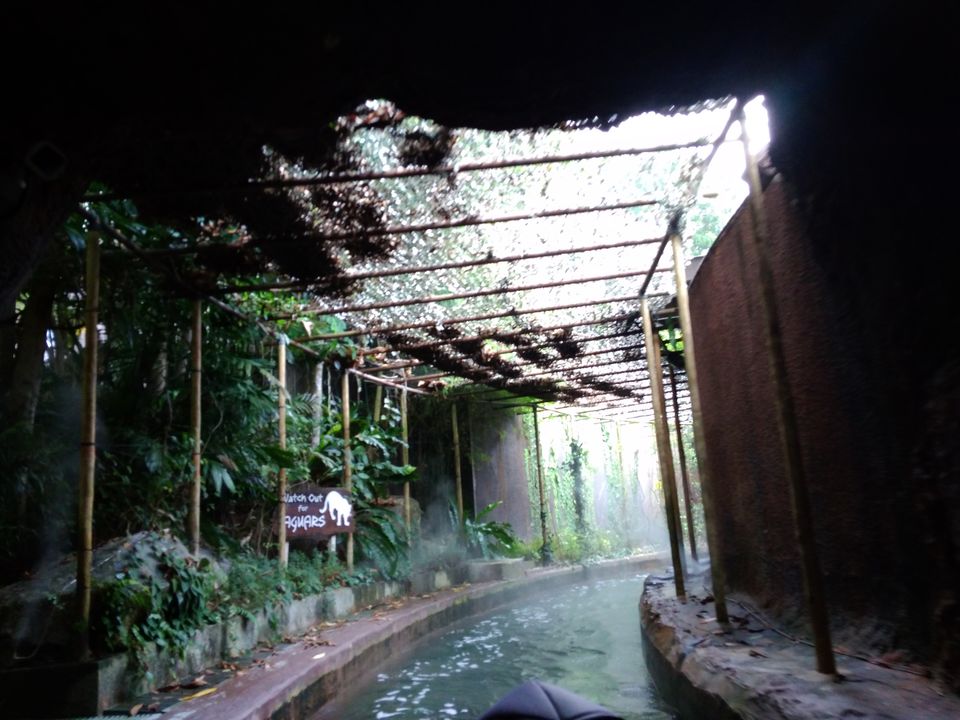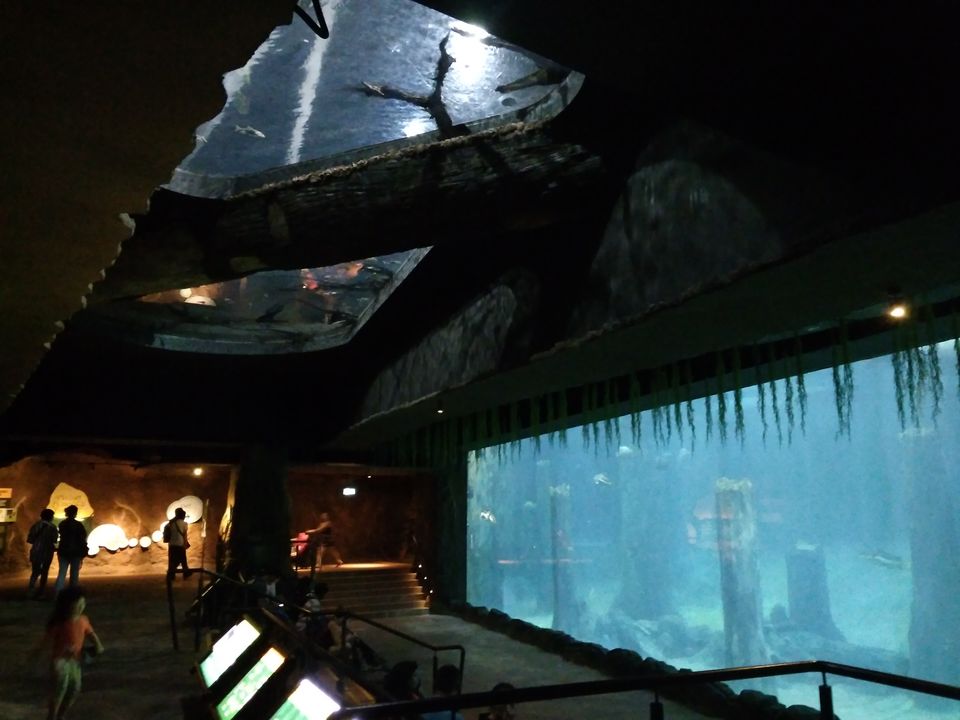 Next you could check in for Night safari, instead we opted to return to hotel as a day full of walking meant some relaxation and good sleep for us :)
Universal studios
Now this is undoubtedly the most awaited attraction for a lot of families, especially ones with children. If you have booked your ticket online (you could do it here), walk straight up to the turnstile. Remember, you could get out in between and check in back again by getting your hand stamped for the day. To get the best out of all the zones like New York, Hollywood, Sci fi, Lost world, Far far away, etc, grab a map from entrance and note down the show timings to come back rather than waiting at each of them for the show to start as most of the shows play only twice a day. My top picks would be the Water world show in Lost world, Lights, camera, action in New York and the Transformers ride in Sci fi city.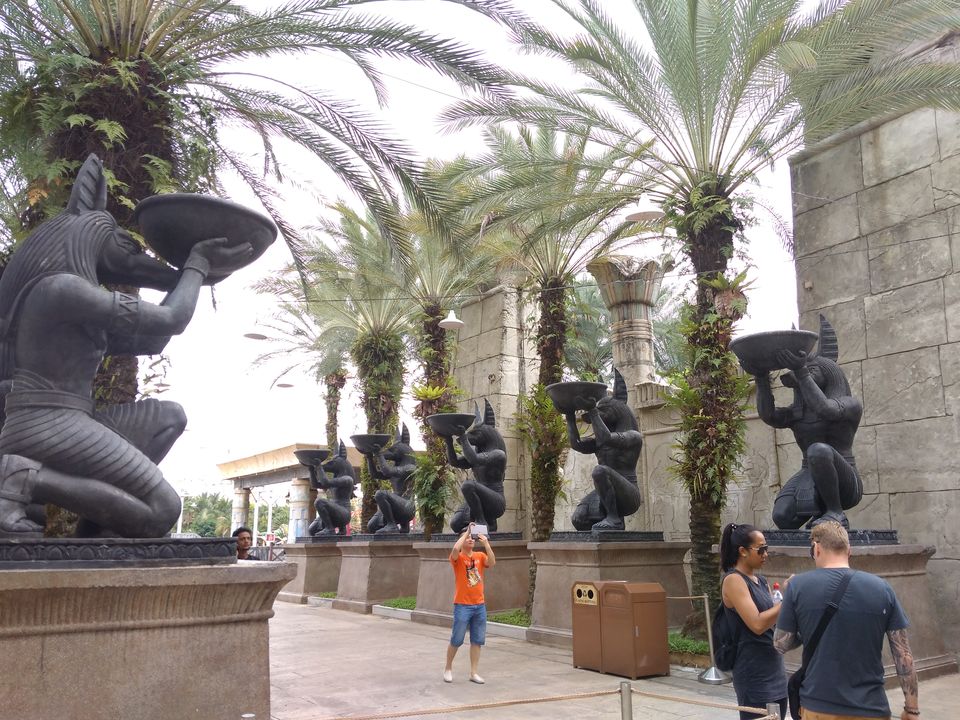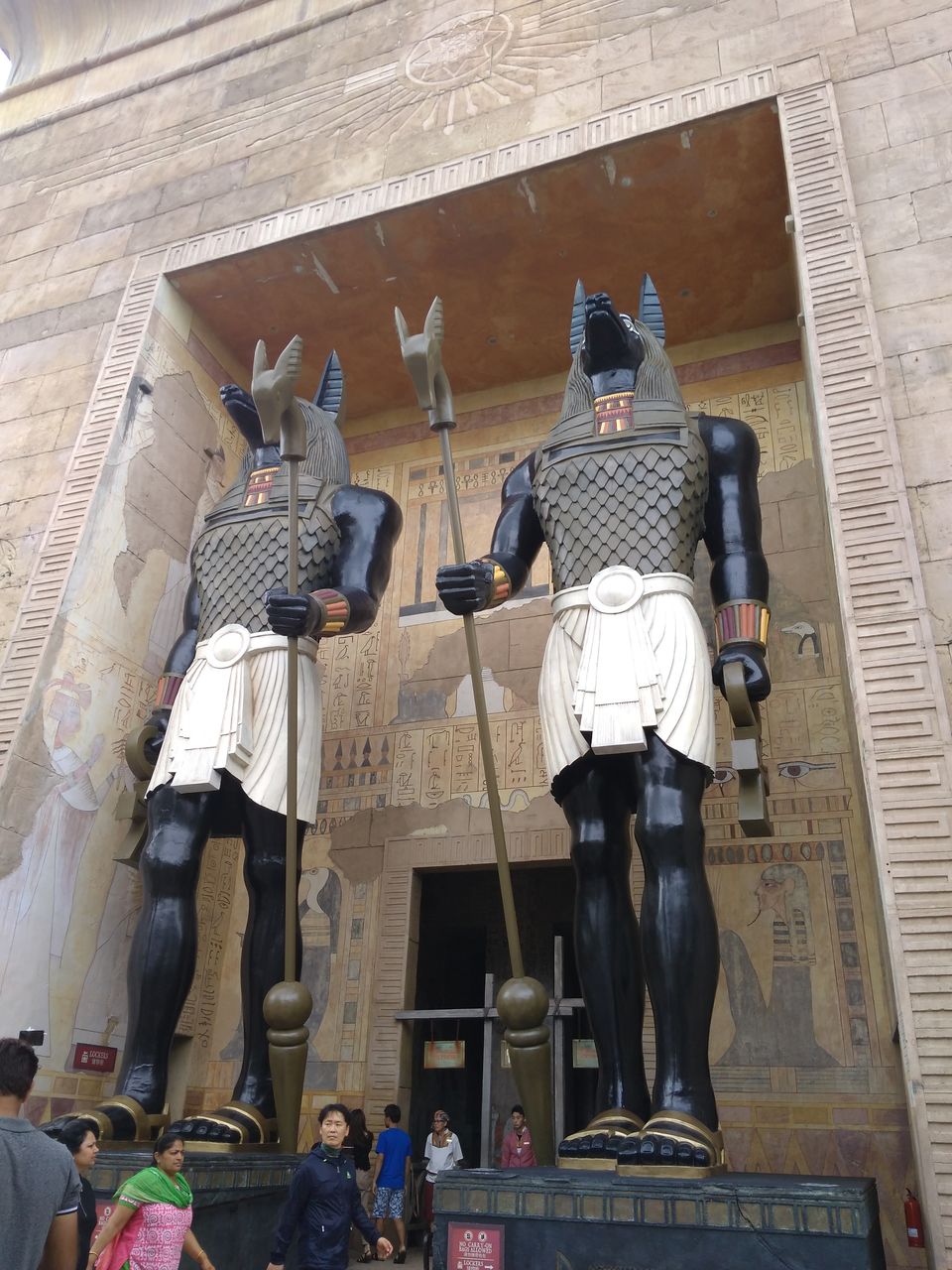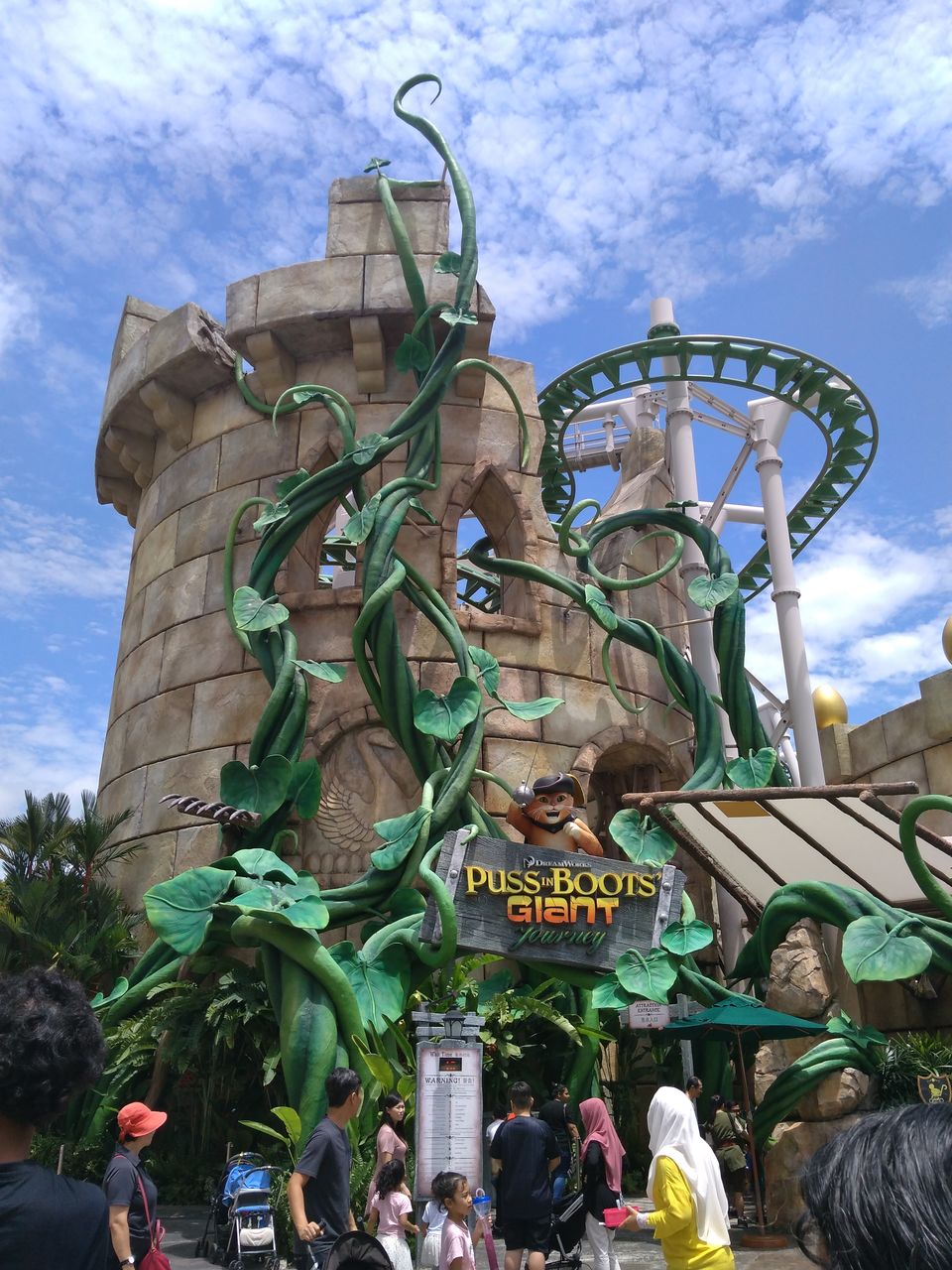 Crane Dance
You could head to Siloso or Palawan beach for sunset or check in for the Wings of time show (needs separate tickets) or stay back around Universal studios and watch the Crane dance (which is absolutely free!) that happens at 8pm daily like we did. Grab a seat at the waterfront promenade near the Sentosa Broadwalk (clearly depicted by sign boards) and watch this show that lasts for around 10-15mins which features two mechanical cranes all lighted up like the bird crane, dancing and spraying water.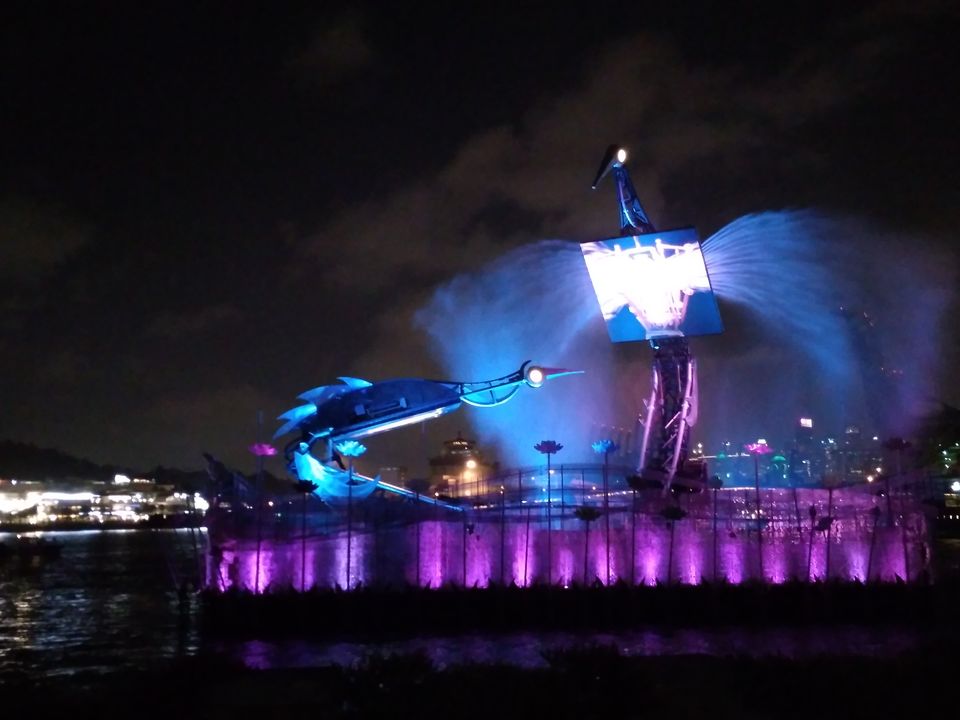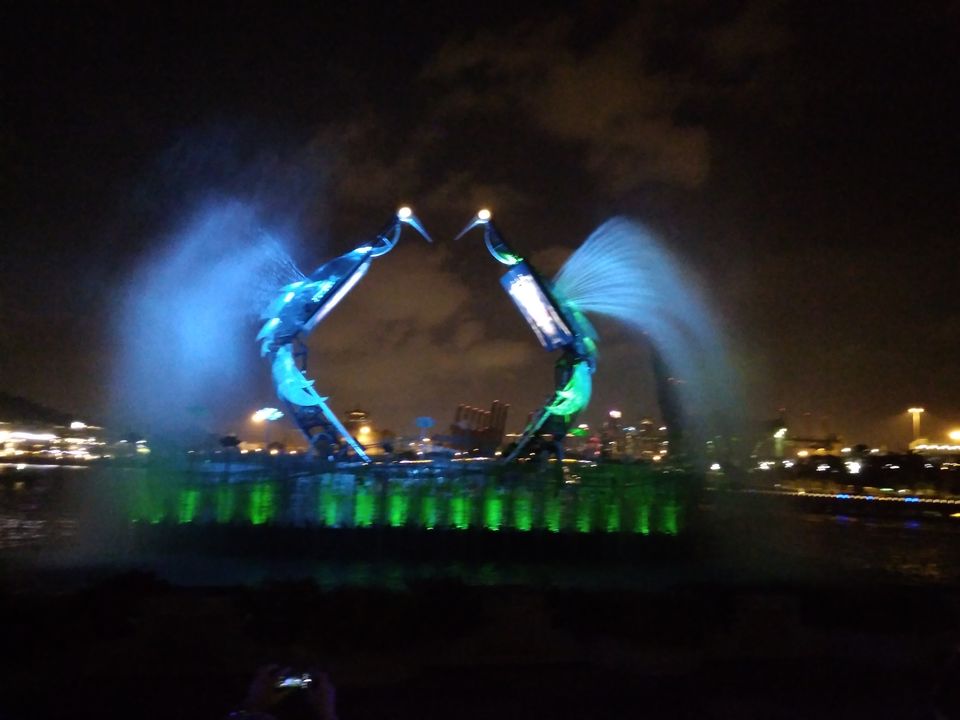 If you hadn't opted for Palawan beach the previous day, you could easily spend a half day swimming or sun-bathing in the beach or climbing up the wooden watch tower. Walk up to the watch tower through the rope bridge and enjoy the view of the whole beach from up there. Also, if you missed out visiting Vivo mall, you could squeeze that up today as it is the MRT station to get down at to reach the beach.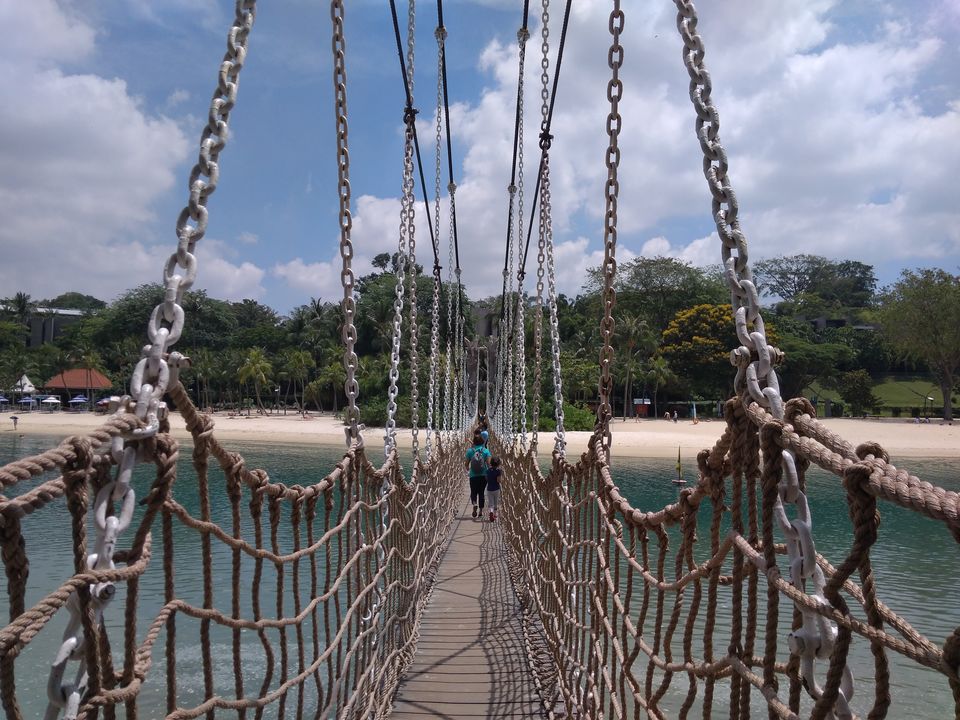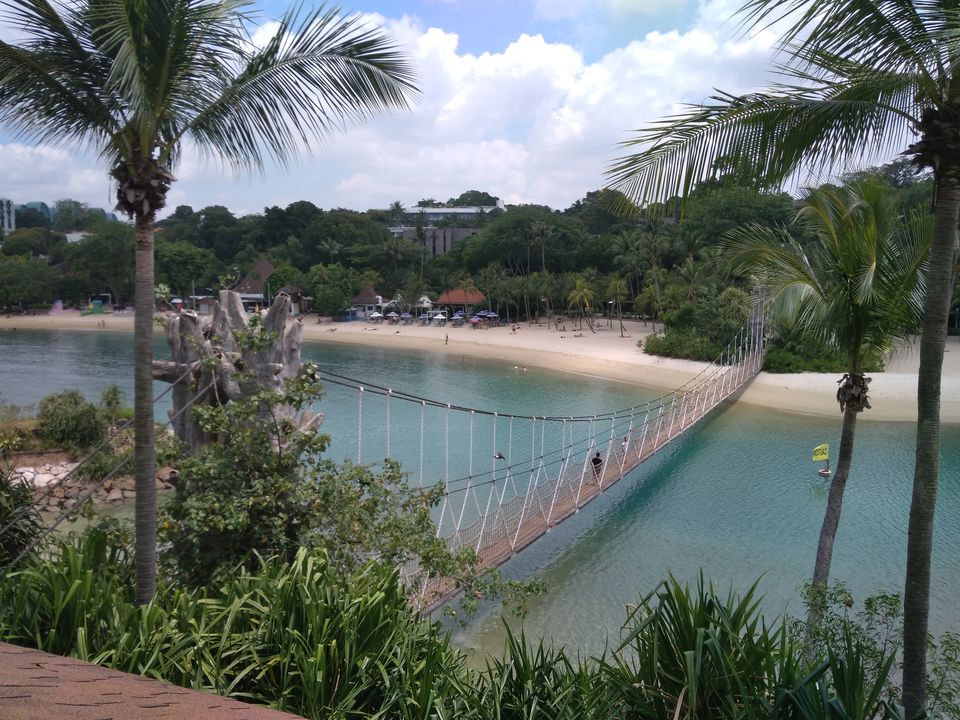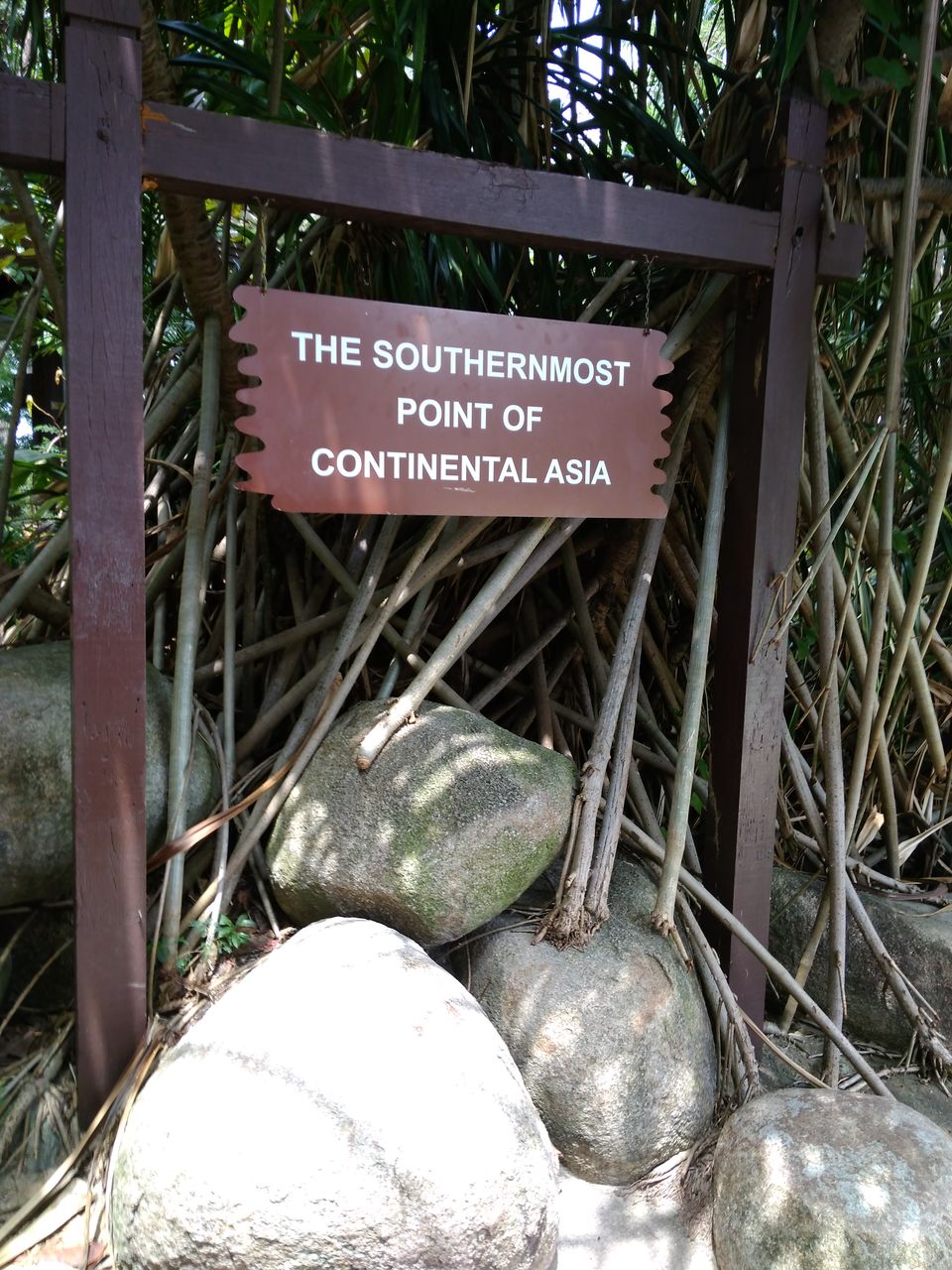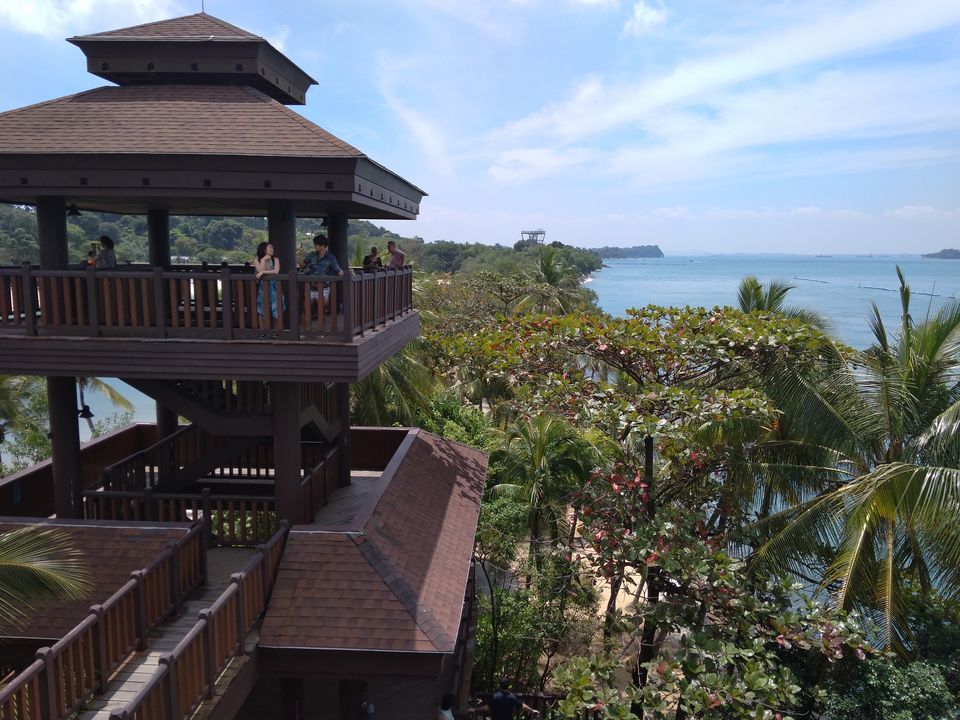 With around two dozen malls lining either side of the 2.2km road, Orchard road offers cheap to luxury shopping for the visitors. Go on a shopping frenzy or grab a seat on any of the footpath benches to see musicians performing live on the street. Cross the road through one of its "underground malls" and walk on either side of the roads to completely appreciate the architectural versatility of the malls.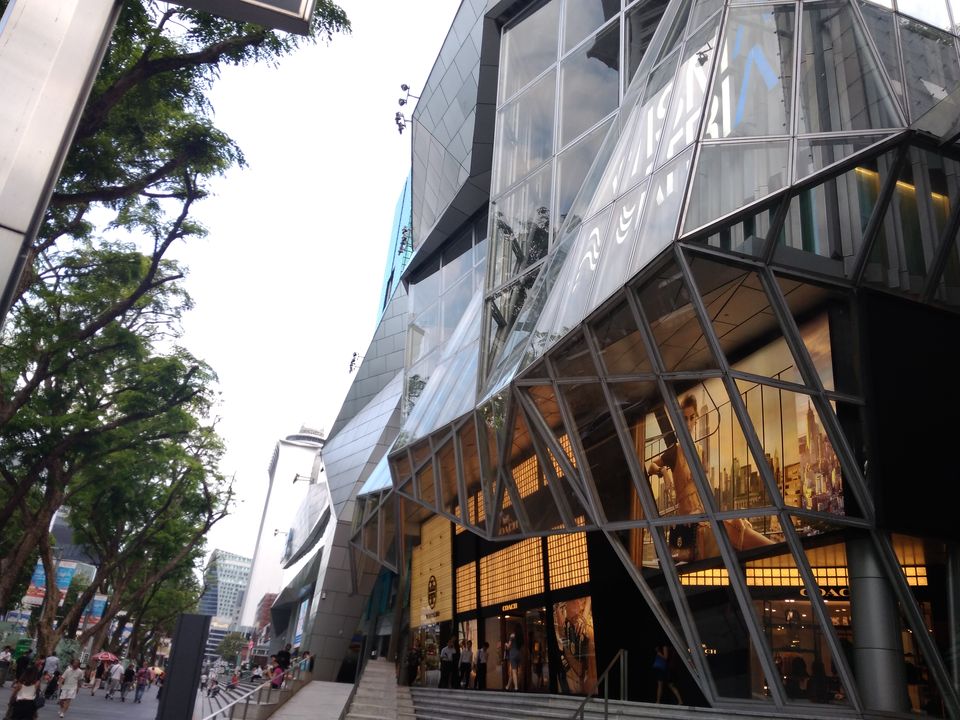 Singapore river cruise
The best way to end your Singapore trip is to take a ride in the Singapore river in the late evening to see Singapore's some of the iconic buildings fully lit and glowing. Get down at the Clarke quay MRT and walk up to Clarke quay, where you could have a dinner or drinks at any one of the restaurants and enjoy the view of Clarke quay lit in many colours. You can take the River cruise ticket from the counter available at Clarke quay. The ride costs 25SGD per person and spans for 30-40mins, where you can witness the light and laser show at Marina Bay Sands and Merlion statue. The various bank buildings are an inevitable part of the incredible Singapore skyline at night.