Singapore – The Lion City
Singapore at a Glance:
Singapore, a small island in South Asia that's become one of the world's most prosperous countries. Because of its compact size, Singapore is very easy to travel and generally safe. Walk around for a day and you'll see all the features of an ultramodern society with its impressive skyline, contemporary architecture, high-end shopping malls, and highly efficient subway system.
How the trip Started:
I never actually planned to go to Singapore, considering the high number of seemingly more "exotic" and adventures destinations elsewhere in the Asian region. But one fine day, my friend (Rashmi) popped the question, Noh Noh not to marry her but to travel to Singapore and I couldn't say No as I was already starving for holidays long time.
Very next day we booked our tickets and made the hotel bookings. Applied for Visa with Thomas Cook which we got just in two days. And we were all set to fly and have the most memorable time of the year creating so many memories. I googled enough and made an itinerary of the must visit places and activities in advance, so we don't miss out on anything and regret later.
Travelling to Singapore:
We started from Bangalore late evening and reached Singapore next morning with a stopover at Colombo airport. We choose SMRT to travel downtown as The SMRT is the fastest and cheapest way to get to downtown Singapore from the airport. It took us around 45 minutes to get to Little India MRT Station and the standard fare was SGD 2.40. You can take Bus, Airport Shuttle or Taxi as per your convenience which are easily available 24*7.
Our Stay:
We choose to stay in Little India. We didn't intend to, but our search for affordable accommodations led us there. As its name suggests, Little India is home to Singapore's Indian community. It's a lively area with lots of Indian restaurants, colorful shophouses, and a few MRT stations. You should choose where you stay in Singapore based which attractions, landmarks, and types of food you want to base yourself around. Choose to stay at a hostel near MRT station as they are quite convenient for exploring and eating at hawker stalls.
Travel Tip:
If you plan to use the MRT/LRT for the duration of your trip in Singapore, you can buy a tourist pass. You can buy 1, 2 or 3-days pass which gives you unlimited rides. 3 days pass can be bought for SGD 30 and you get SGD 10 back if you return it within 5 days. If you plan to travel by bus, keep the exact change with you as they don't give change back.
Our Itinerary and Places Covered:
We planned our trip for 5 days and choose to cover most of the Singapore. We covered Singapore Night Safari, Sentosa Island, Universal Studios, Chinatown, Gardens by the Bay, Singapore Flyer, Marina Bay sands, Marina bay Skypark, Haji lane, Arab Street, Masjid Sultan, Clarks Quay, Orchard Road.
How we started:
Day1: Hotel Check-in and Night Safari
As we lost first half of day 1 in travelling and hotel check-in, we planned to utilize the most of our second half. We decided to go for Night Safari. We got the entry tickets at the venue itself and started our rides with long waiting queues. We took the Tram ride and it was peaceful and exquisite to see the animals in moonlight acting natural and not being disturbed by human actions. Tram ride was followed by a fire show which almost took my breath away. Later we entered in Rainforest Lumina and it was something that I didn't even expect to see. I was awestruck for a moment and never wanted it to end. It's the master example of how beautifully you can play with lights and water. Night Safari was a bundle of surprises for me.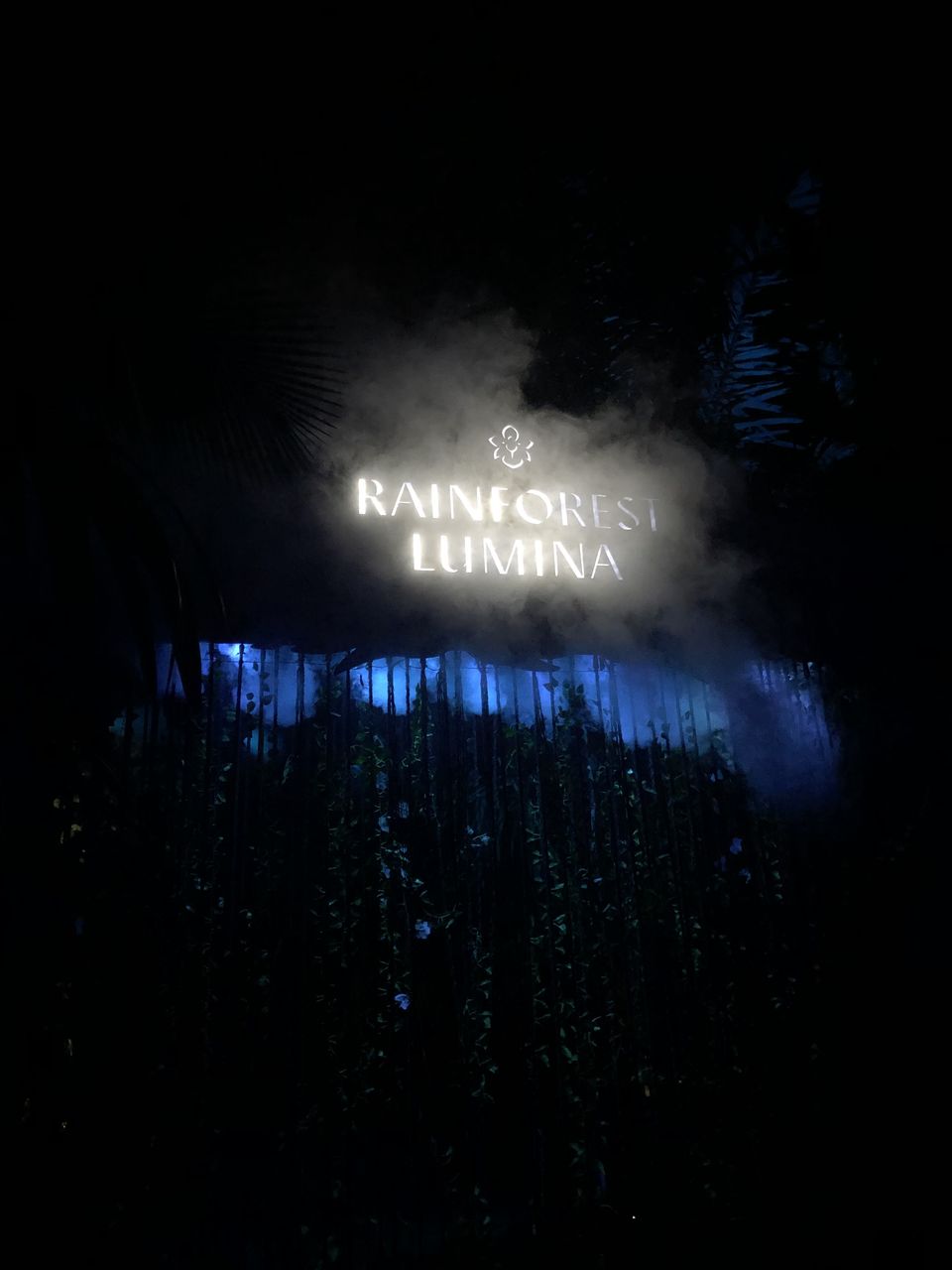 How to reach: Take MRT to Bukit Panjang and change to LRT to reach Choa Chu Kang. Then take bus 327 to reach Night Safari.
Day2: City Hopping
Day 2 was all about exploring Singapore city like a traveler. We reached Art Science Museum early morning and got the ticket there itself to all the 3 exhibitions. It was just fine, and I felt it's worth going if you have kids with you. We got done with museum quickly and headed to Marina Bay Merlion Park as it was nearby. This significant monument perfectly encapsulates the history of the city and the park is therefore one of the most important places to visit in Singapore. Spent some time over there and took nice photos in daylight. Then we headed to Gardens by the Bay from Merlion Bridge crossing Marina Bay Sands mall. We reached Gardens by the Bay and purchased the tickets to Flower Dome and Cloud Forest. We finished Flower Dome followed by Cloud Forest and then headed to Super tree Grove. Super tree grove has two shows which are at 7:45 and 8:45. We were lucky enough to eyewitness the 8:45 show which was the epitome of Singapore's artwork.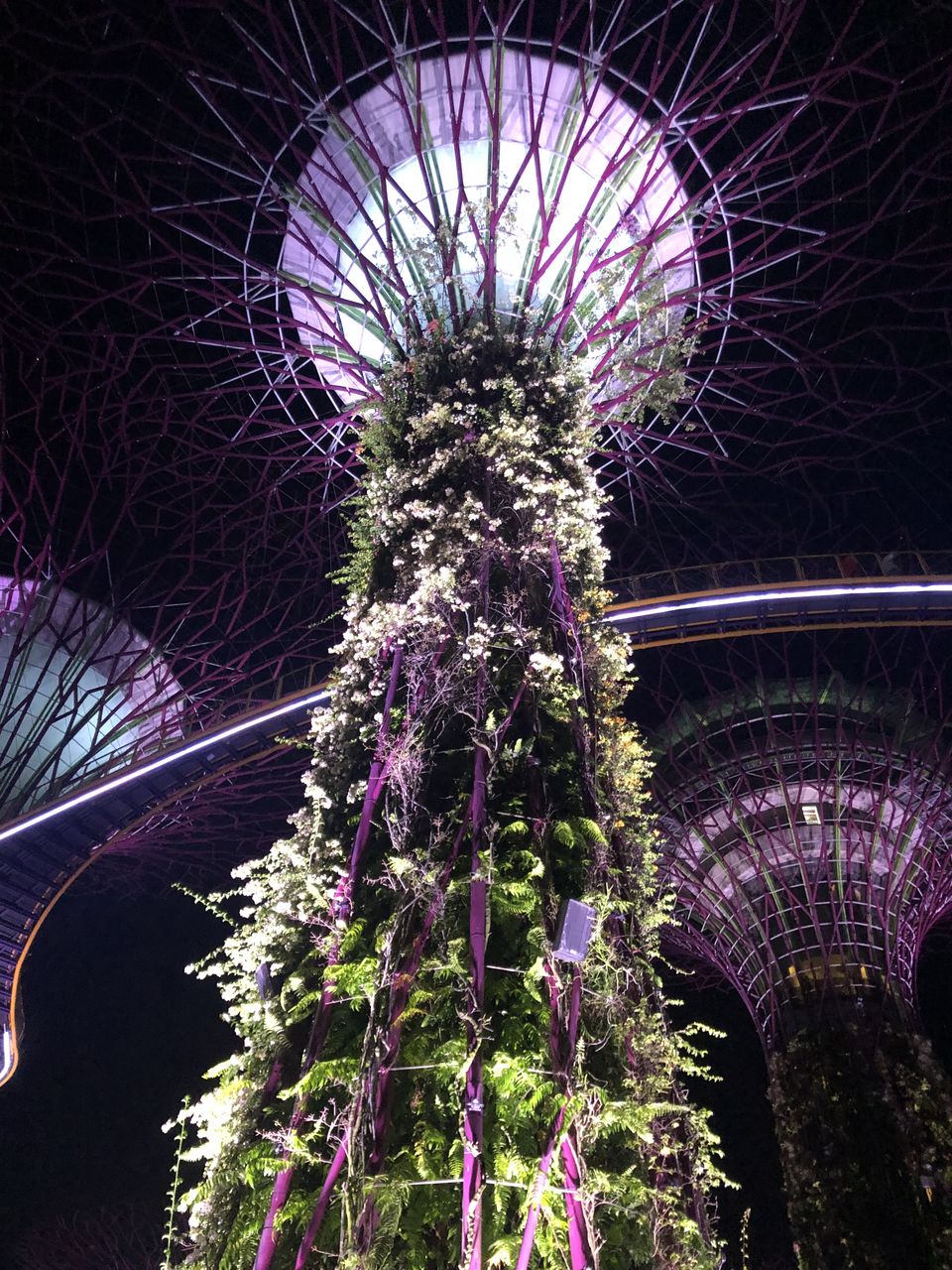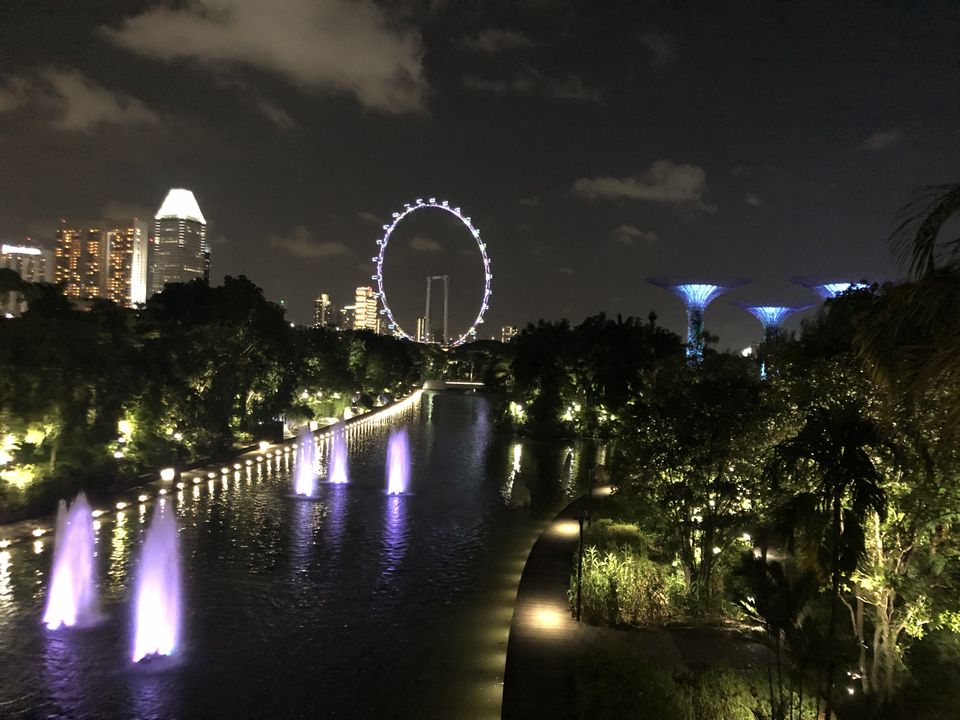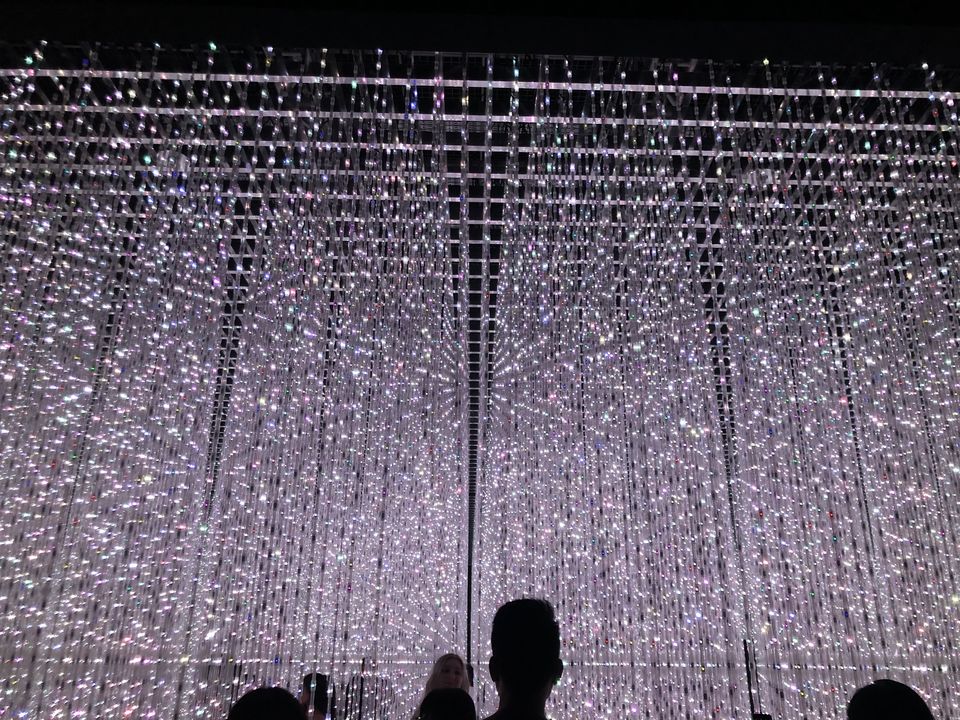 How to reach: Art Science Museum – Bayfront Metro Station
Day3: Sentosa Island
We started from Hotel early around 9 and reached Sentosa Island by 10. Took the monorail and reached to Resorts World station where we got the 2 days Fun pass from. We decided to take Sentosa rides for that day and Universal Studios for following day. We redeemed our fun pass points in cable car ride, Butterfly park, Adventure cove park and S.E.A Aquarium. Then we headed to Siloso beach for sunset and Beachwalk. It's a clean white sands beach but loud music, alcohol and other activities makes this beach more vibrant in evenings(They have Bikini Bar by the beach side to offer some nice cocktails). Post sunset we took train to ChinaTown and to my surprise, this place was awesome. So energetic, vibrant and happy faces around. We bought a lot of souvenirs for friends and family as those were cute and cheap. The ambiance of the street was astounding as it was filled with vivid lights all around.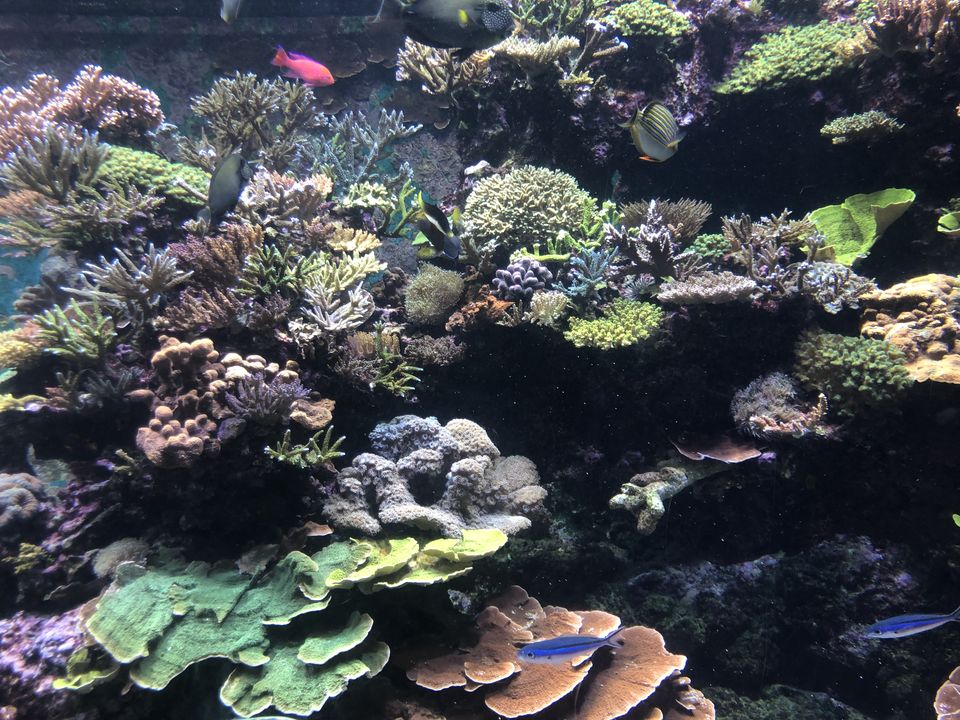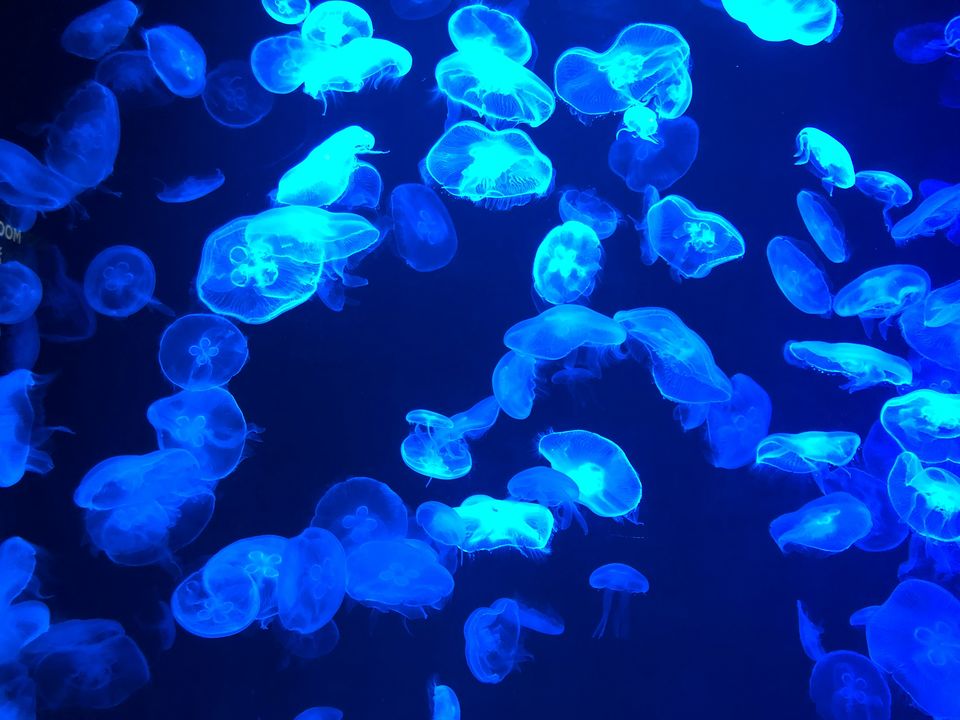 How to reach- Take MRT to VIVO City mall station and change to mono rail from top floor of the mall.
Day4: Universal Studios
This day we reached to Universal Studious and had to stand in Queue for 30 mins just to enter in the park (it was a weekend). The park has really thrilling rides for the people looking for some adventure on trip. My personal fav's are Roller Coaster, Jurassic Park, Lights Camera Action, Water world show and Shrek show (wait time for each ride can go from 40-60 mins so better to get an express pass if you can). Missed few rides as the wait time was more than 80 minutes and i was all drained. Around 6 we made a move to our Hotel to get ready and explore the night life of this magical city being first timers.
We took a metro to Clark Quay and what we found was mesmerizing. Clark quay is Singapore meeting point and an area full of colors! Plenty of restaurants and cafes, shopping malls around a beautiful riverside. In my eyes, Clark Quay is like a movie scene; so perfect and colorful. We had great time in Hooters where we filled ourselves in with some fine wine and Pizza.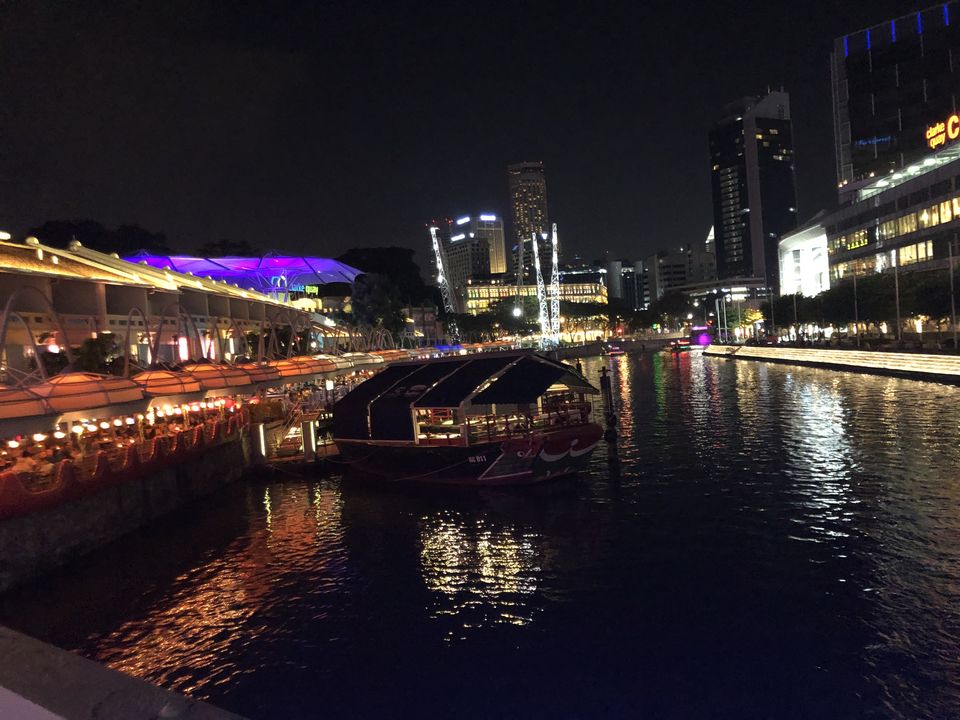 Day5: Haji lane, Arab Street, Masjid Sultan, Orchard Road, Singapore Flyer, Marina Bay Skypark
This day we started from Hotel early as we had to cover a lot many places and catch the return flight in the night. First spot to cover was Haji lane - a lane filled with colorful shops and cafés. The place is filled with Instagram worthy places, so just pose and smile. The very next street to Haji Lane is Arab Street which offers you rich alluring Arabic furniture and not to mention mouthwatering Arabic food. Arab Street takes you to Masjid Sultan which is the most important mosque in Singapore. It has a large golden dome and a cemetery on the grounds and is quite spectacular in terms of its architecture.
Then we moved to Orchard Road to see the Asia most expensive street as they say. A shopper's paradise, but don't bother venturing this way if you are not that way inclined. It's a full strip of shopping malls from designer brands in the ION mall to the more affordable as you walk back down the strip. The tree lined road was nice but wouldn't return.
Afternoon we made a move towards Singapore Flyer but damn, we were unfortunate as the flyer was closed because of bad weather. Without losing a minute we ran to Marina Bay Sky park and got the tickets to observatory. A must go location to see Singapore with bird's eye view. There is no way you should miss this experience. The Marina Bay Sands Sky Park offers the most amazing view possible. Even if you have seen the world from other high towers, this is a unique experience. You can buy the ticket online or under Tower 3 from where you would go up to the 56th floor to a completely new world. There is no time restriction and you can stay up there for however long you want by paying 25 SGD for a ticket. You can easily spend 2 hours and see the view from all around. The best time to reach is 15 or 20 minutes before sun set. The Sunset followed by the night view. The Night view is crazy. All the attractions you see all around Singapore will light up and you will go mad. This looks like a magical world. You can also see the 2 light shows from above, although they look better from the ground. (Would recommend going up in the evening and seeing Singapore light up.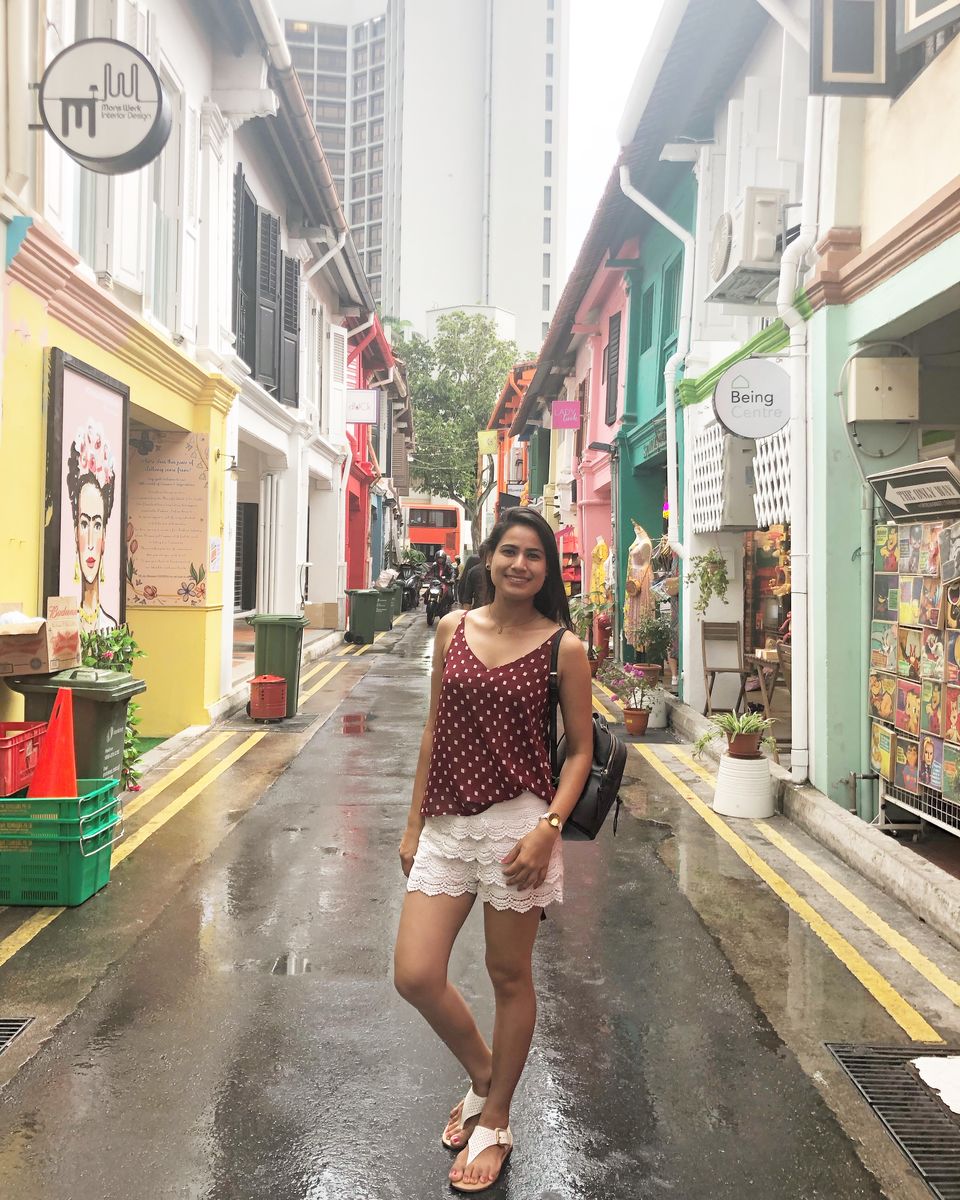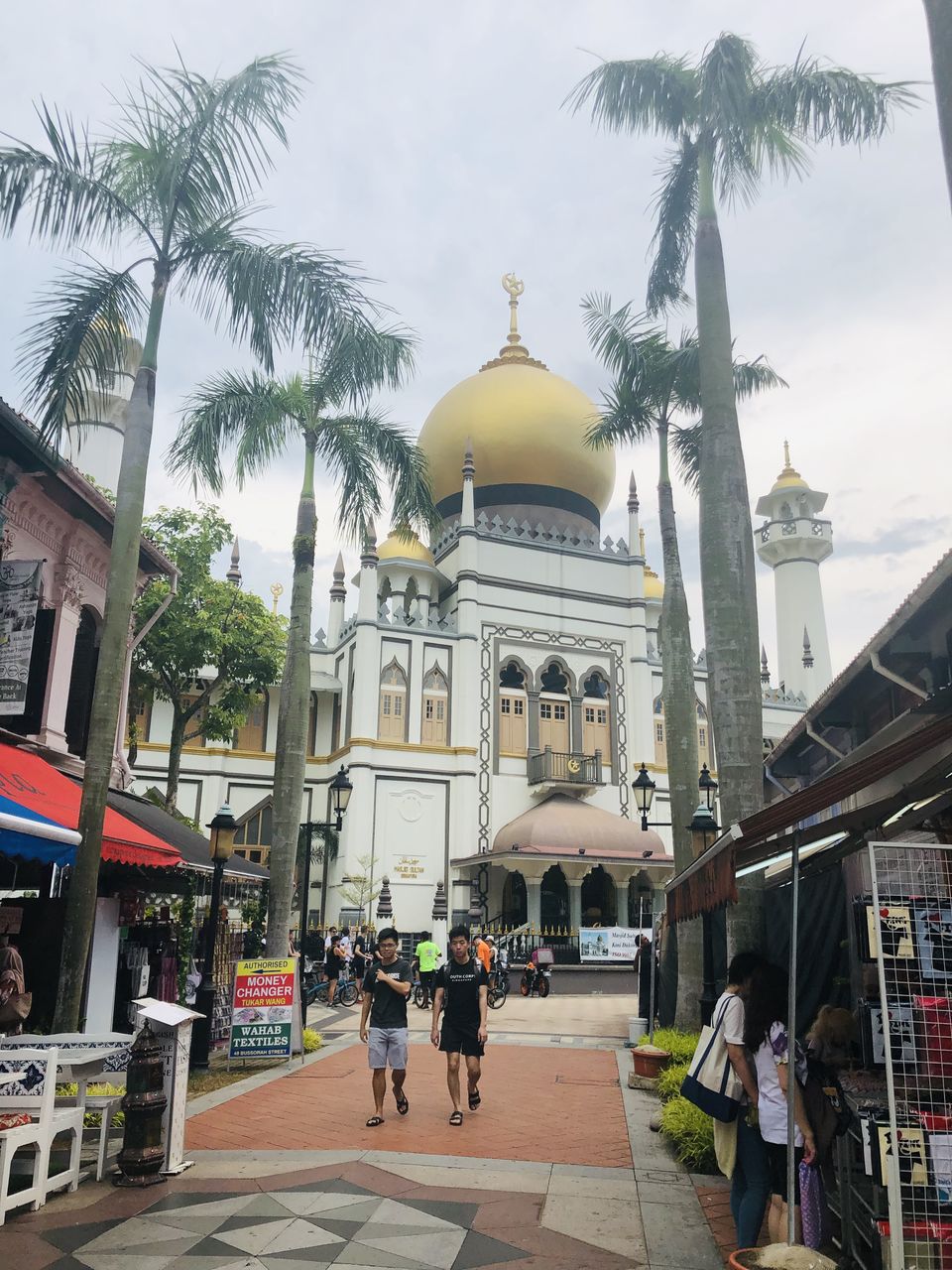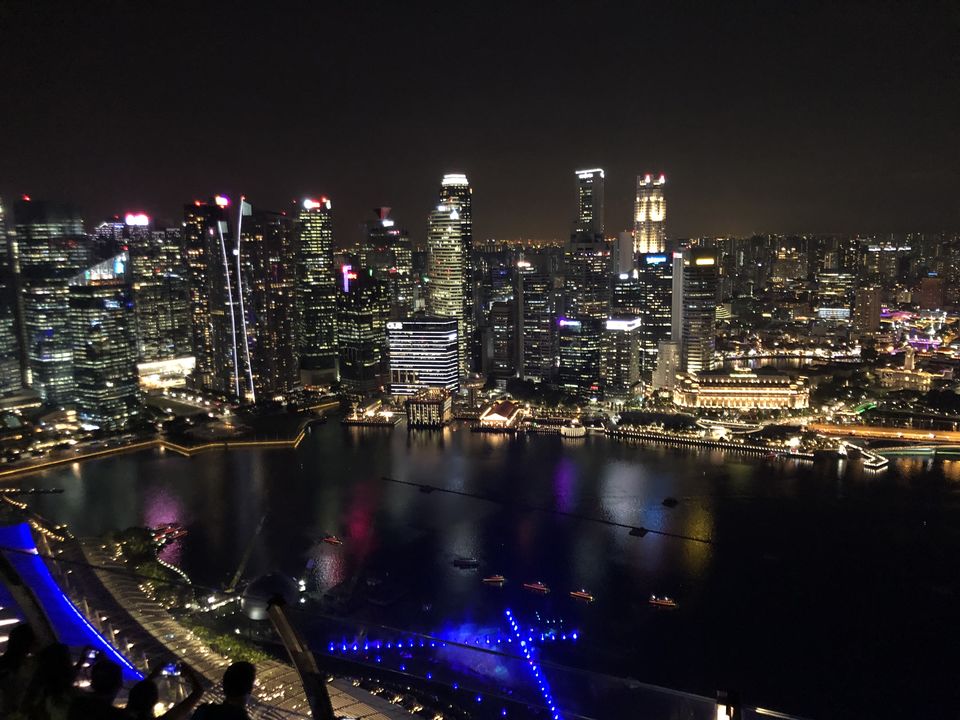 How to reach: Take MRT to Bugis to reach Haji Lane.