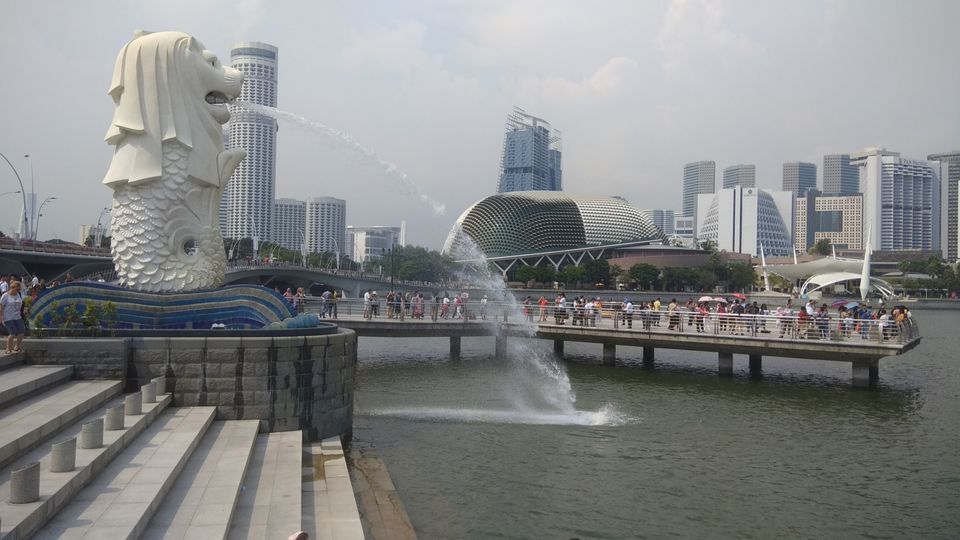 I am boarding from SFO on my way to home in Kolkata, India.
I have a booked to-n-fro flights on Singapore airlines with major layover in Singapore.
Now, most people will avoid layovers as,
as you will lose a day unnecessarily which you could have spent at your destinations.
But, if I like to travel, there is nothing like layovers.
I had 9hrs layover in Singapore this time.. and this is what I did with my spare time...-
I arrived at the airport around 11AM and immediately looked for a washroom.
Total fresh now.
Let's begin.
So 1st thing to do when ever you arrive to an international airport in a different location, is to find if there is an app based information system available for that airport.
Changi airport has its own elaborated app where you will find every information and navigation to any place in the airport.
Install the app before hand cause in this new airport you may not get internet.
Next, check if there is free WIFI.
Singapore airport provides 3hr internet to everyone.
If u have the Changi app installed, u can get the net for 24 hrs.
Singapore airport WiFi requires a password. So go to any help desk and ask for it.
Now that you are connected, roam around the airport. There are so many type of entertainments in the airport itself, that you cannot cover all of it in your layover.
But there is also, the free Singapore bus tour.
If you have more than 6hrs layover, you can opt for a free bus tour.
In day times the tours are heritage tours.
So, yeah. I registered for the 2PM batch.
Now the lady at the counter was not all that friendly. So had to buy a pack of pens cause I had to fill a form to register for the tour.
Now wait..
When the time came, the tour guide asked us(the tour participants) to follow her.
We changed the terminal using the sky train and reached terminal 2. Then we met with some more participants from another booth of he bus tour there. Now the guide took us to an immigration counter where the crowd is less. Since I was coming from US, I got a 3days travel pass to Singapore where some got only 1 day travel pass.
Before exiting the airport and boarding the bus, we all refilled our water bottles.
Singapore lacks 2 things.
i. land
ii. Water.
So, packaged drinking water is not something that is advised here. Singapore encourages to refill and carry on existing bottles than buying a new bottle.
The bus starts and we are on our way for the sight seeing.
It takes about 30 minutes to reach the downtown from the airport.
Through out the trip, the guide enlightened us with brief history of Singapore and cultural and historical importances and contexts for different constructions that we get to see in Singapore. We pass through the Colonial districts and reach the Marina Bay.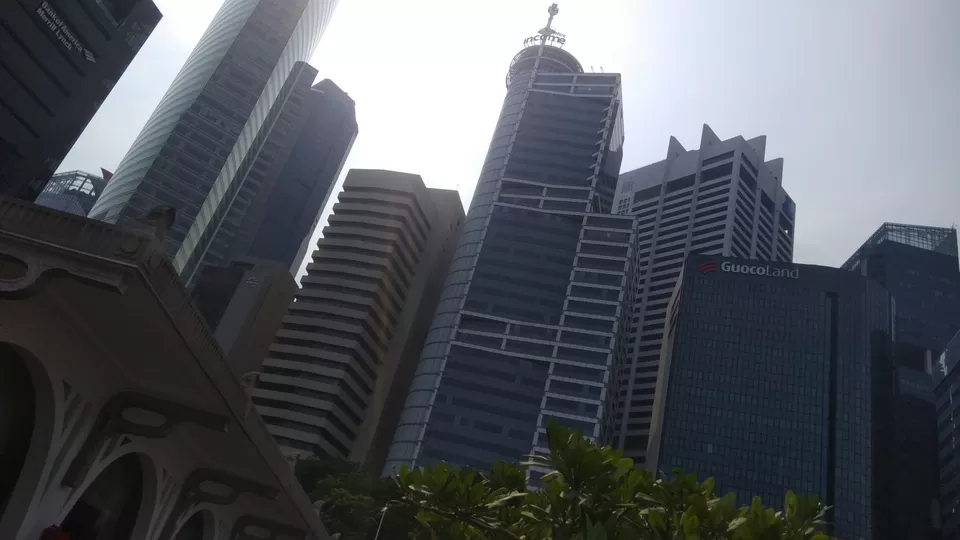 1st stop is at Marina Bay, where we roamed about for 30 minutes and enjoyed the place. The weather in Singapore is almost always humid.
There is a lot to do in marina bay but thats for when we visit on our own.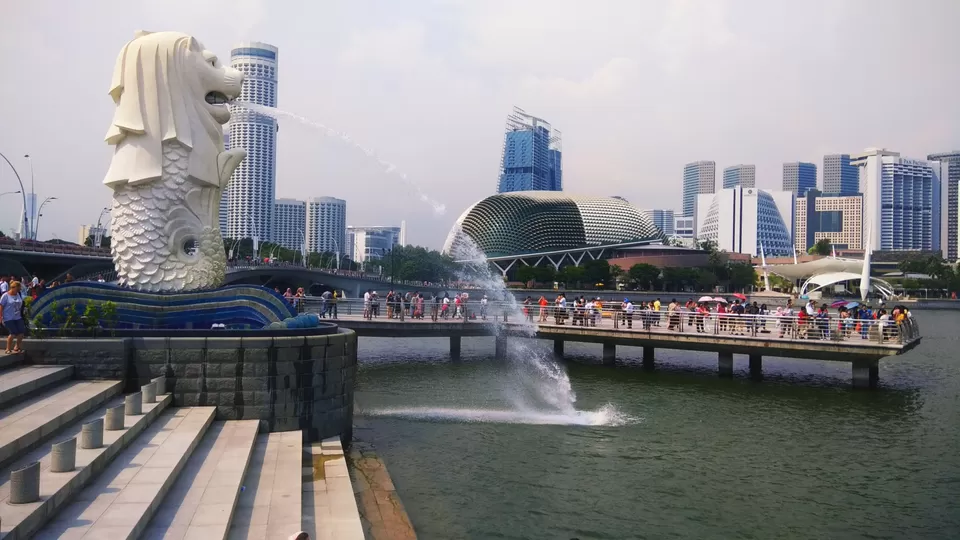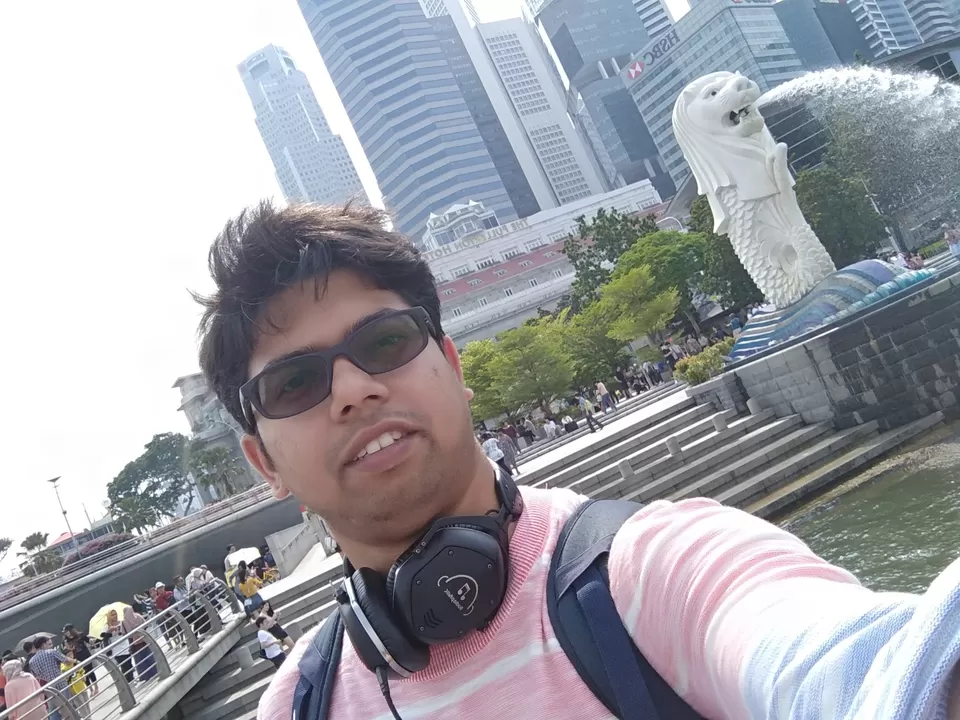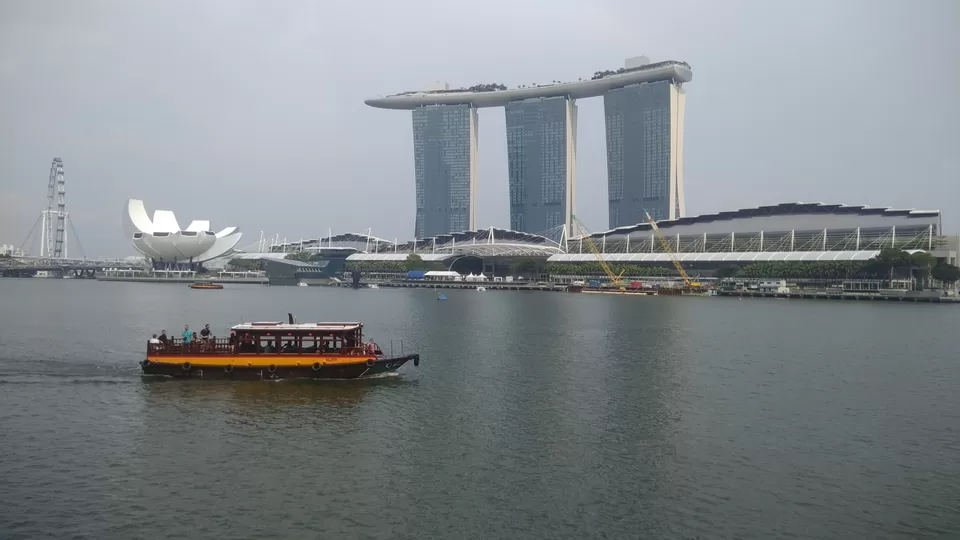 After Marina bay, the bus passes through the downtown where we cross china town, little India and reach the last stop over at Malay heritage center. It's the center of the Malay-Arab muslim community with gold domes and ethnic architectures and great shopping markets.
after a 20Min stop, we stared heading back to the airpot.
After 30Min we reached airport and passed through immigration.
Total trip took about 2 and half hour. And think this is a . excellent trip for people who haven't been to Singapore before, to get a flavor of the culture and architecture here.