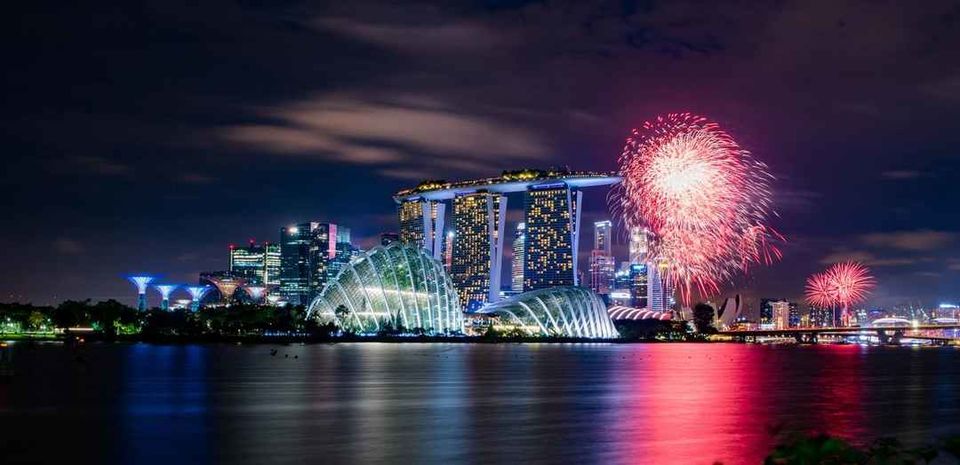 However, what makes the Lion's City different from other tourist destinations, is the fact that there's as much to do here at night, as there is in the day. Whether you're a foodie, a collector or a socialiser, Singapore's nightlife has something for just about everyone.
Among the best things to do in Singapore at night is visiting its local markets. Full of delicious eateries, souvenir shops and packed rows of stalls selling affordable clothes, shoes, bags and more – the bustling night markets of Singapore are essential to the fabric of the city.
If you have a few nights to kill in Singapore, make sure you visit these bustling markets, and don't forget to watch 'On My Own in Singapore' on Tripoto's Youtube channel.

Bugis Street
Address: 3 New Bugis Street
With hundreds of shops and thousands of people scurrying around every night, Bugis Night Market is one of Singapore's highlights. Whatever you are looking to buy, you will find it here. The market has a wide selection of clothes, watches, bags, perfumes, stationery, home decor items and more. While browsing the market, you will observe that the quality of products is impressive for the money you pay. This is an affordable place for shopaholics, but only if you know how to bargain. If you brush up on your haggling skills, you can buy things here even for SGD 1! Once you are done shopping, you can head to one of the many food stalls and restaurants in the market. You will find options for both flavourful street food as well as fine-dining restaurants here.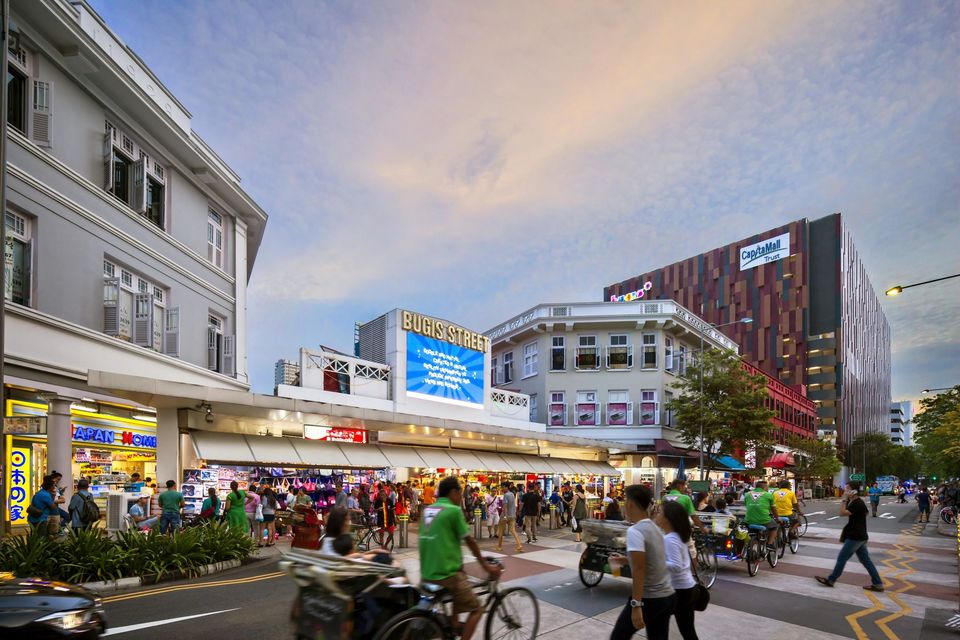 Chinatown Street Market
Address: Terengganu Street, Outram
Chinatowns are a common feature in several cities across continents, but the one in Singapore is simply incomparable. Although you can stop by at this market any time during the day, you experience the real buzz of the market only after sunset. The bright neon lights and the busy spirit is guaranteed to stimulate travellers throughout their time here. As expected, you will find all sorts of Chinese products on sale here, from gadgets to artwork – there's everything under the sun. Yue Hwa and Tanjong Pagar Plaza are the best places in Chinatown to shop for souvenirs, antique pieces and handicrafts. On the other hand, China Square Central Flea Market is the ideal place if you want to pick innovative and unique Chinese gadgets. Like any other street market, haggling is an unspoken rule at Chinatown. The eateries here are known to be some of the best in all of Singapore, serving exotic and authentic oriental cuisine. Some of the most popular places to eat at in the Chinatown Complex Hawker Centre are Claypot & Cooked Food Kitchen, Liao Fan Hong Kong Soya Sauce Chicken Rice & Noodle and Zhong Guo La Mian Xiao Long Bao.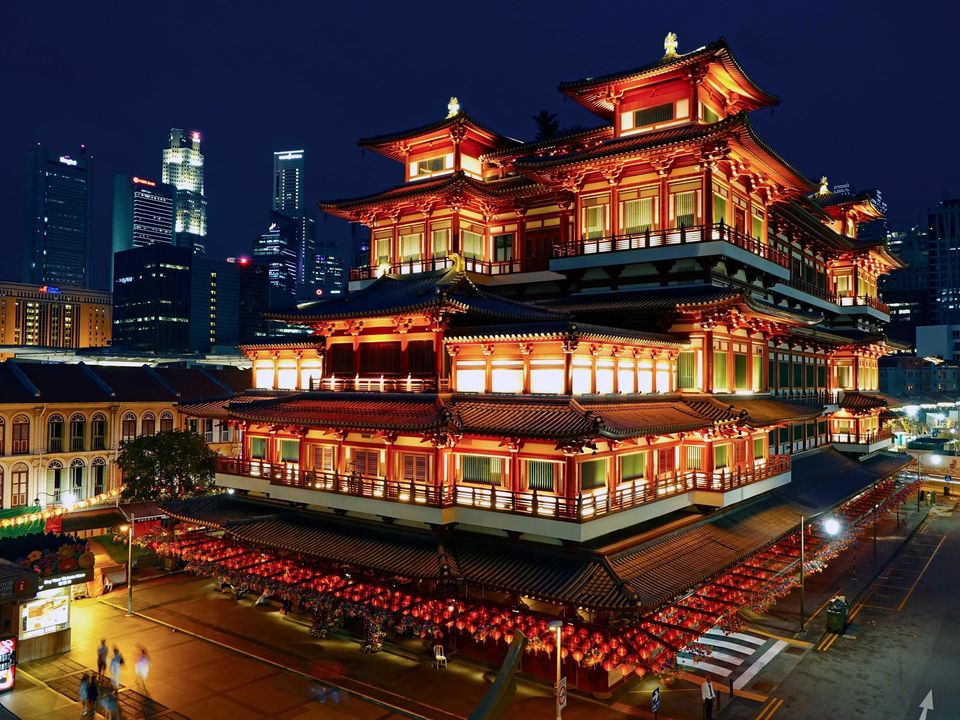 Lau Pa Sat
Address: 18 Raffles Quay
Lau Pa Sat, also known as Telok Ayer Market, is a haven for foodies! What was formerly a wet market two centuries ago is where all the gourmands now rush to for a taste of eclectic cuisines in Singapore. All the major Asian cuisines popular among travellers – Chinese, Malaysian, Indian, Vietnamese, Korean and Filipino, are available here. Outside the main food market, every evening at 7.00 pm, a satay street is set up which adds to the liveliness of the area. The food here is extremely cheap, making the market a must-visit for budget travellers as well.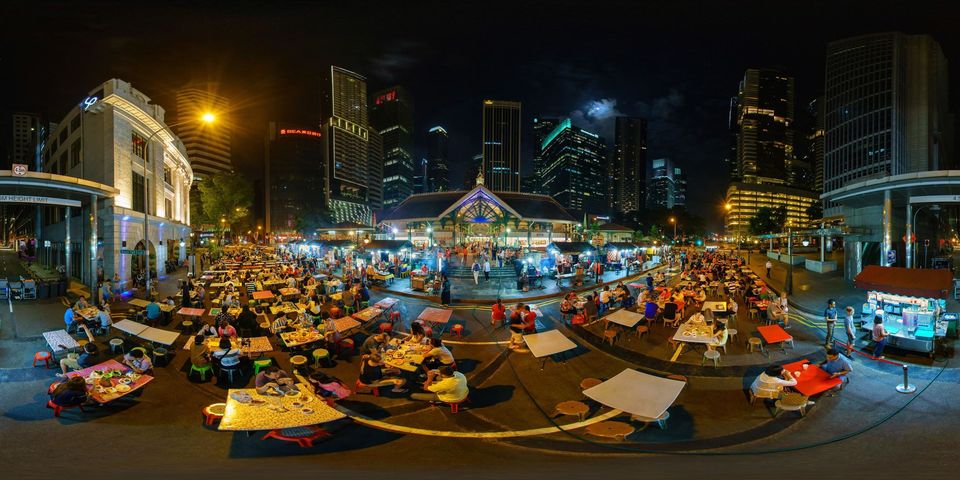 Little India
Address: 48 Serangoon Road, Rochor
Whether you are feeling homesick or not, Little India is an absolute must-visit while in Singapore. The area is chock-full of authentic Indian experiences and goods. Aside from religious sites, restaurants and other characteristically Indian places to visit, you will also find a number of cross-cultural shops. Trinkets, spices, henna, clothing, food – the authenticity of the stuff here is bound to remind you of the vibrant bazaars back home!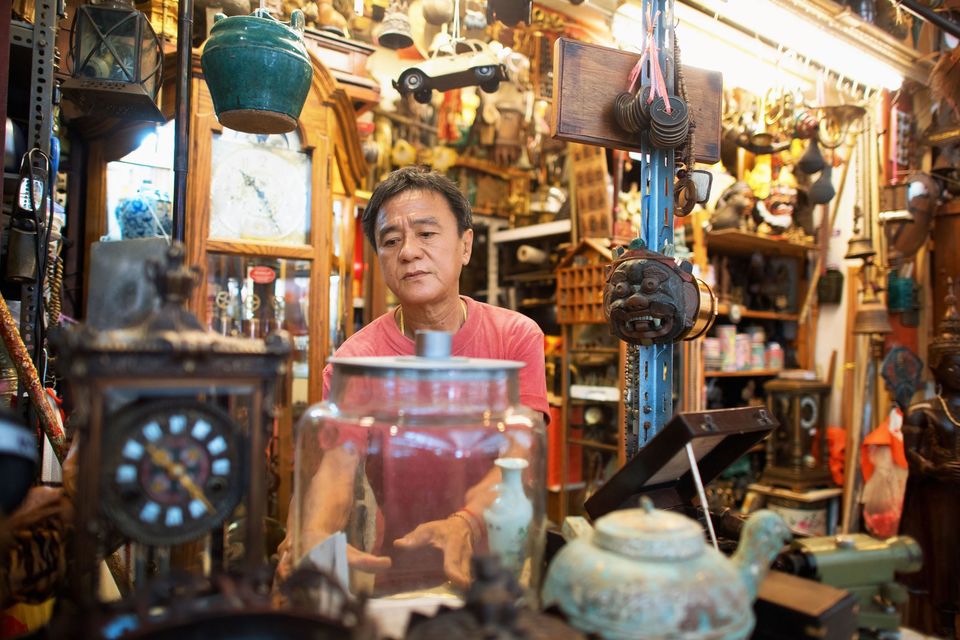 Night Vegetable Market
Address: 3017A Ubi Rd 1 Singapore 408709
Vegetable markets don't usually end up finding a place in tourist itineraries, but the one in Singapore is surely worth a visit. The roads in this industrial area are often empty during the day but at night, they brim with people. The hawkers start trickling in at 10.00 pm and the place is open till 7 in the morning. Every day, fresh produce is brought to the market and sold at a fair price. As a traveller, you might not be looking to buy vegetables, but ambling about this make-shift market post-midnight is a remarkable experience in itself.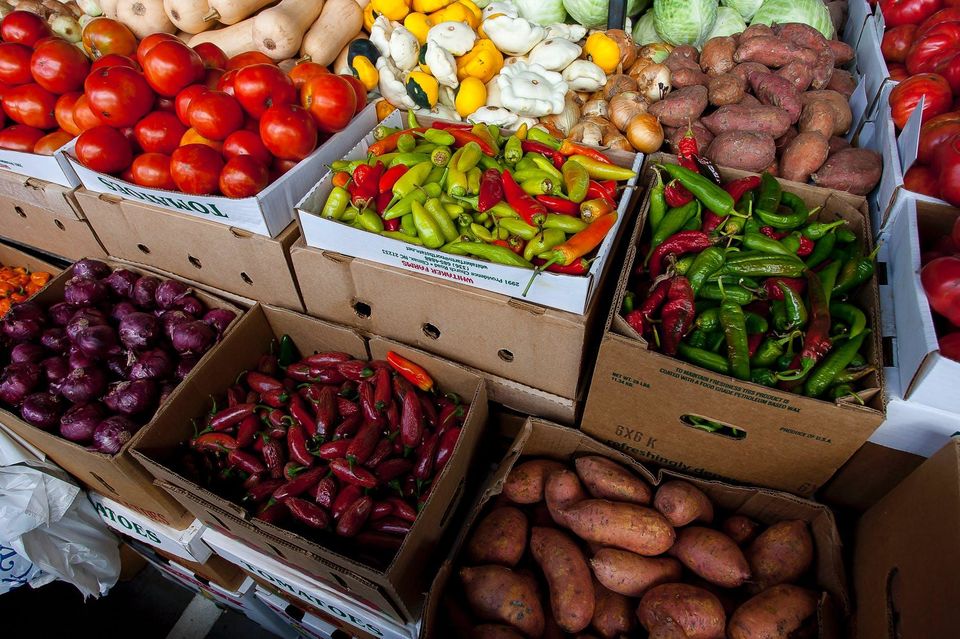 Kampong Glam
Address: Arab Street, Rochor
Best known for its old-world architecture, winding lanes and infectious vibe, Kampong Glam was once the seat of the old Malay royalty. The area is now referred to as the Arab Quarter, and is recognised by the Sultan Mosque, one of the most iconic landmarks in all of Singapore. Kampong Glam comes alive post sunset, and how! The streets are lined with small shops selling a range of locally produced items such as perfumes, junk jewelry, Persian carpets and more. After shopping in the Arab Quarter, travellers can walk down to Haji Lane – Singapore's most eclectic nightlife hub. Bar Stories, Blu Jaz Cafe & Good Luck Beerhouse are some of the most popular places to grab a drink in Haji Lane. End your shopping expedition at Kampong Glam by getting clicked with the graffiti walls and light up your Instagram feed!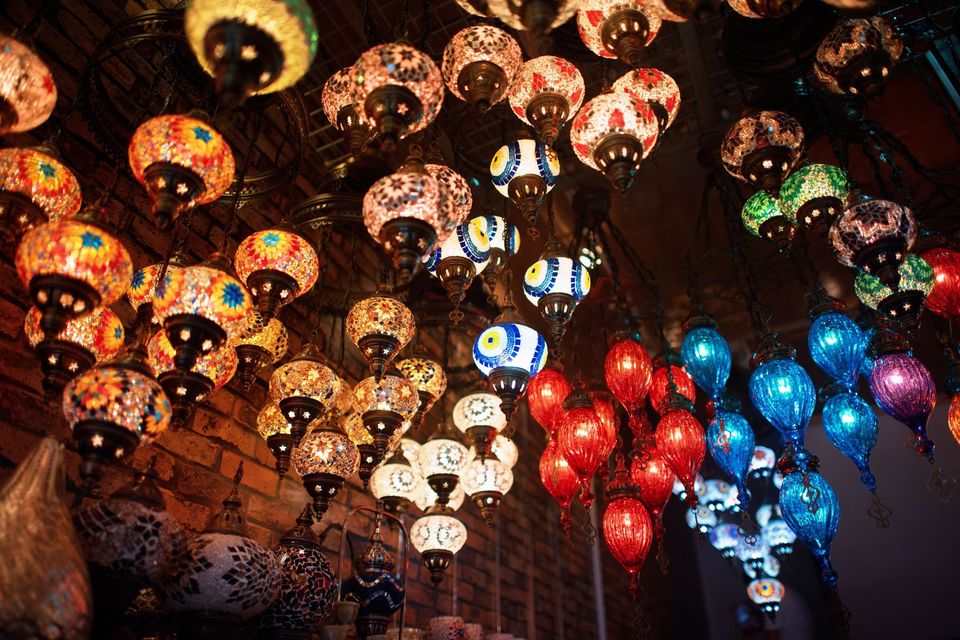 So, when you're out and about, exploring the Lion City, remember to stroll around in these markets and see the city in a whole new light.

Besides visiting the markets, which other places have you visited at night in Singapore? Share your experience on Tripoto.
In association with the Singapore Tourism Board