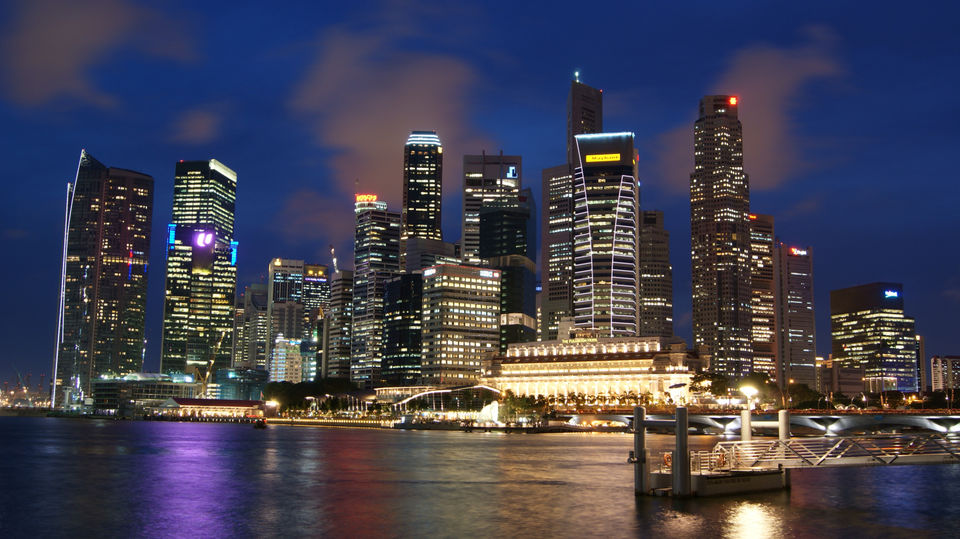 Singapore is without any doubts the most flourished, urbanized country in Asia, if not in the world! I was there last week for 4 days, which appeared to be not enough to fully discover this unique country-city.
Here you go, my TOP 6 things to do in Singapore, especially if you are on HONEYMOON ;) :
1. SUPERTREE GROVE LIGHT SHOW
SuperTree Grove Light Show is just WOW, seriously! I cannot even describe it properly, but I felt like I stepped in some kind of fairy tale.
The Garden Rhapsody is a show (more like something from outer space) that is held in Gardens by the Bay every evening. The ultramodern looking trees/mushrooms are lighted up in different ways together with the music. Every detail is perfectly tuned to create an atmosphere that will give you a whimsical feeling of wonder and stimulate your mind!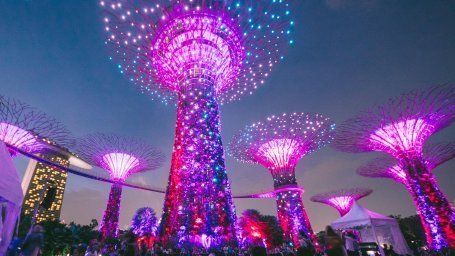 2. SINGAPORE ZOO
The Zoo is one of the top attractions in Singapore.
You can see otters, pygmy hippos, giant crocodiles, lions, zebras, rhinoceroses, orangutans and many many other animals
There are 4 options to choose from.
Singapore Zoo – see more than 2 800 animals representing over 300 species of mammals, birds and reptiles.
Jurong Birds Park – 5 000 birds across 400 species, it is ome of the largest free-flying aviaries in the world.
Night Safari – see over 1 000 animals in their naturalistic nighttime habitats.
River Safari – one of the world's largest collections of freshwater fauna, more than 6 000 animals including 40 threatened species.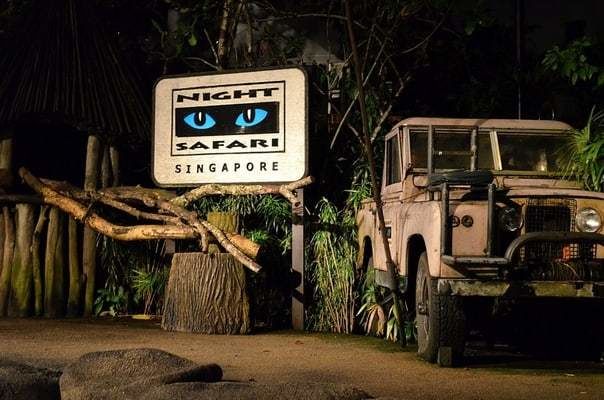 3. TRY SOME STREET FOOD
The street food scene is absolutely a-m-a-z-i-n-g in Singapore! You will thank me later for the tip!
I also recommend just walking around China town district and trying out everything that looks interesting, the variety of choices is endless, the local cuisine is mouthwatering!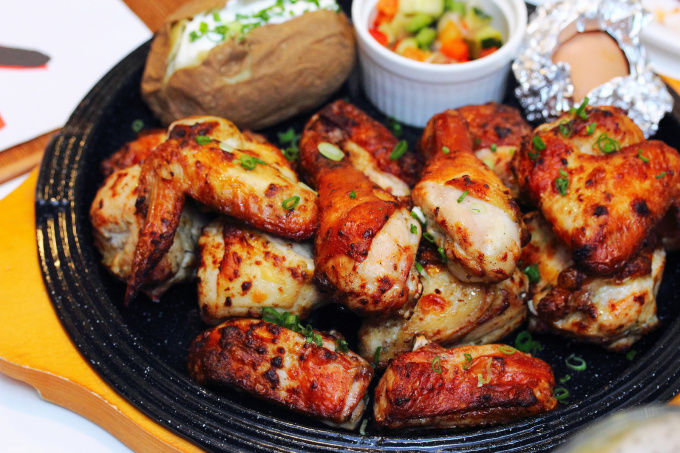 4. SIP A SINGAPORE SLING ON A ROOFTOP BAR
If you are in Singapore even for just a day, you just have to climb up one of its futuristic looking skyscrapers and enjoy the city's skyline!
One Altitude. No wonder why – it is one of the tallest buildings in the country!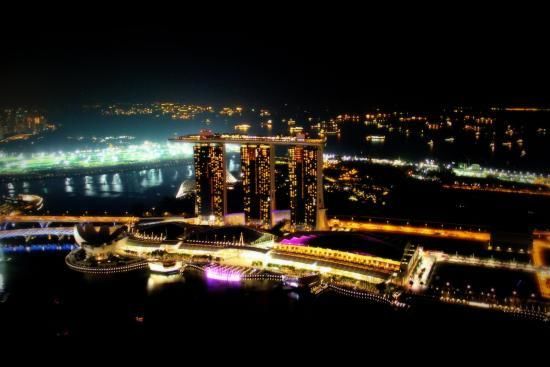 5. VISIT SENTOSA ISLAND
Tired of sightseeing and want to just relax on the beach? Singapore has one also!
Sentosa is a popular island resort. But please do not expect Bounty commercial type beaches from it. It is far from the beauty of the Malaysian island of Langkawi, to be honest. Otherwise, it is very alive and easy to get to beach in Singapore.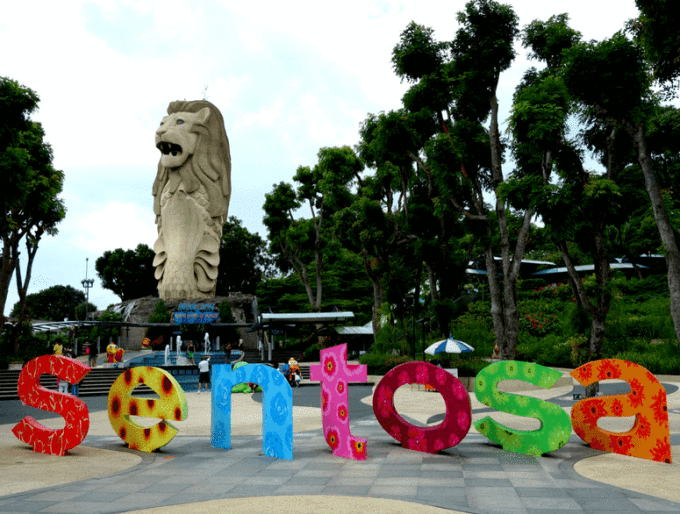 For a panoramic view of all the city get into an observation wheel. It claims to be Asia's largest ferris wheel! You get to enjoy a breathtaking view of Singapore from 165 mt (540 ft) with all the iconic landmarks right in front at a bird's eye view! In a good day you can see as far as Malaysia and Indonesia!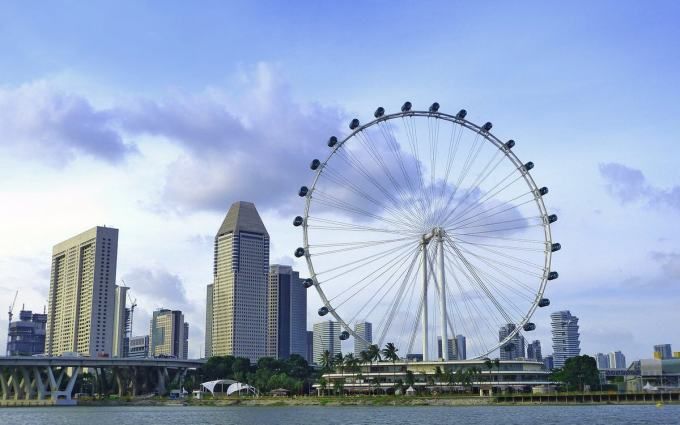 If you are Indian and craving some lip smacking Indian cuisine do visit Riverwalk Tandoor Restaurant on Rangoon Road.
You can do all of them if you have time, or you can choose the ones that look more interesting for you. I went for the Night Safari, but have heard the zoo is also pretty cool!
You will never forget the feast on typical goodies such as rice cakes, poh piah, chicken rice, and more!
The entrance is 30 SGD$ if you arrive before 9 pm, or 35$ if you arrive later. 1 drink is already included. As the place is quite fancy, the dress code is the same – smart casual. No flip-flops and no sleeveless tops for man.
Universal Studio amusement park is also located there, I would highly recommend it especially if you have kids.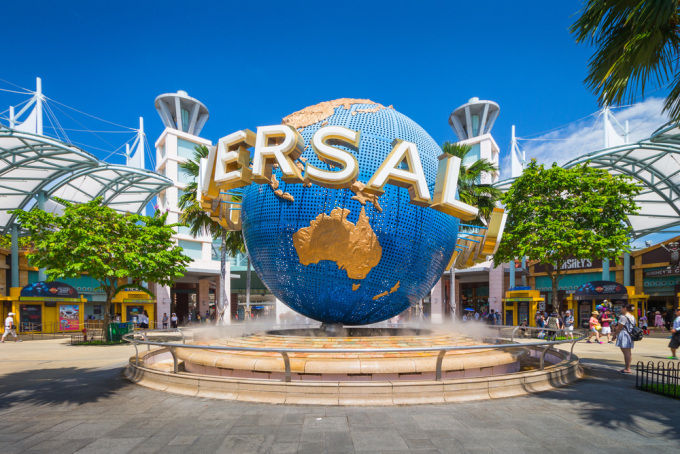 HOW TO GET TO SENTOSA ISLAND:
There are 3 ways to get to Sentosa:
By foot. Hours – Open 24 hours, Price – free. From the Harbor front there are travelators that will help you go faster, about 20 minutes to get to the island by foot. If you use this choice, you can go back to Harbor front free of charge by train!
By train. Hours – 7 a.m. – midnight. Price – 4$. If you are tired and don't feel like walking, you can use the train, that goes parallel with the travalator.
By cable car. Hours – from 9 a.m. to 10 p.m., Price – 29$ return.
6. CHECK OUT THE CITY VIEW FROM SINGAPORE FLYER
The full circle takes about 30 minutes and the price for an adult is S$33. If you don't want people on your picture you can upgrade to a Private Capsule. Or, say you want to celebrate a special occasion, – they also offer Premium Champagne Flights!
WHERE TO EAT IN SINGAPORE
These are the local hipster popular places in Singapore:
Lepark very close to ChinaTown
Loof as one of the best (and not touristic) rooftop bars in the city!
Tess bar & kitchen
Ah Chew Desserts for great Chinese desserts