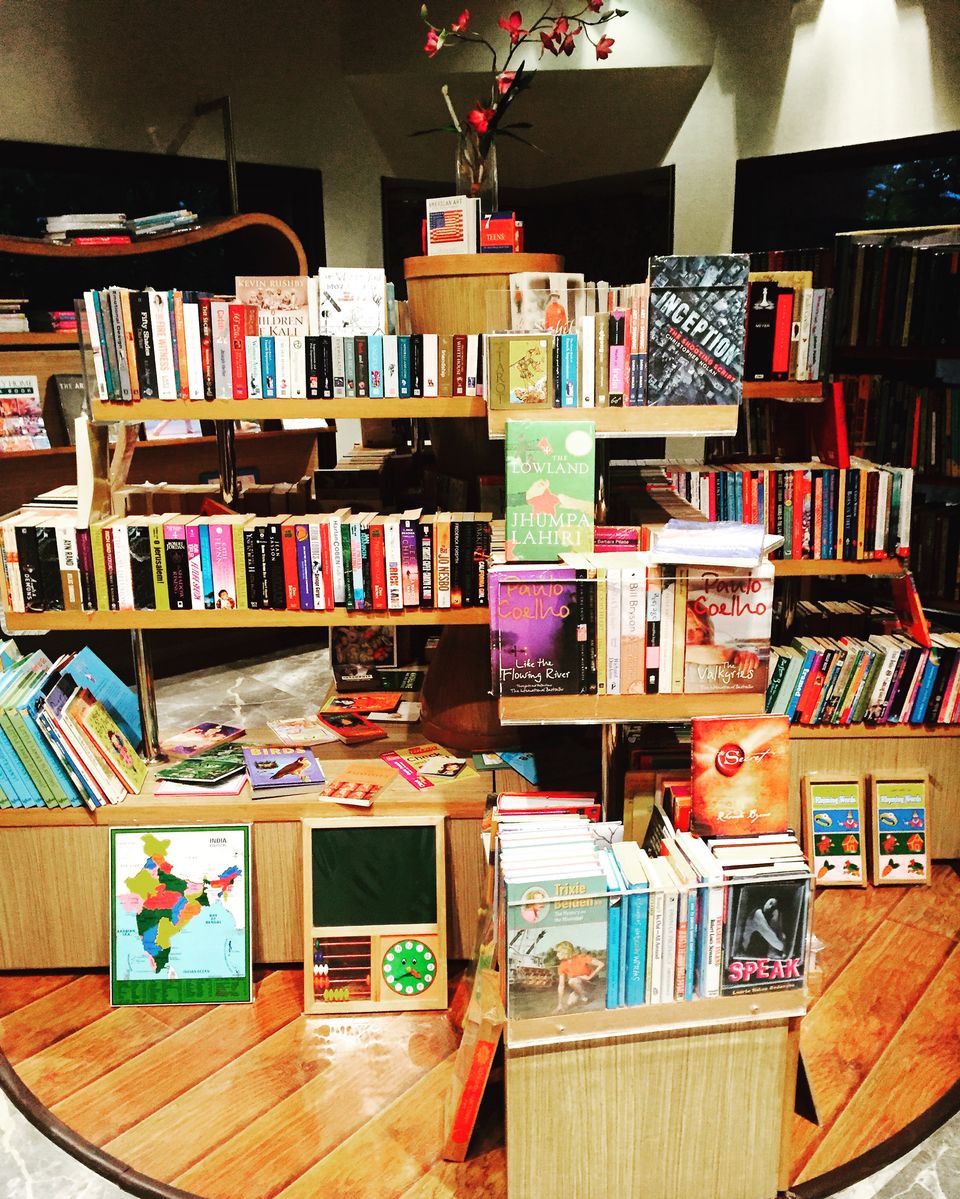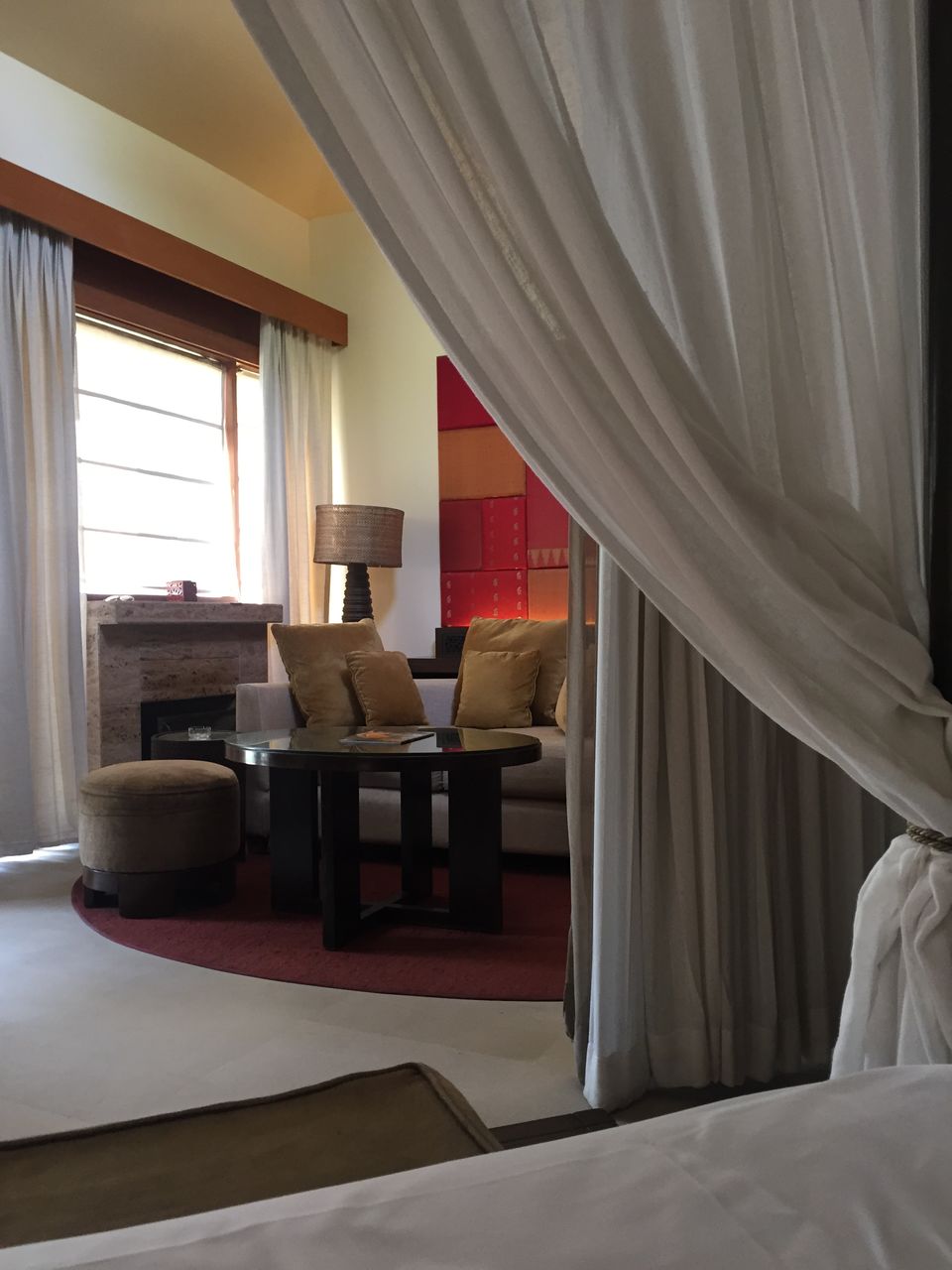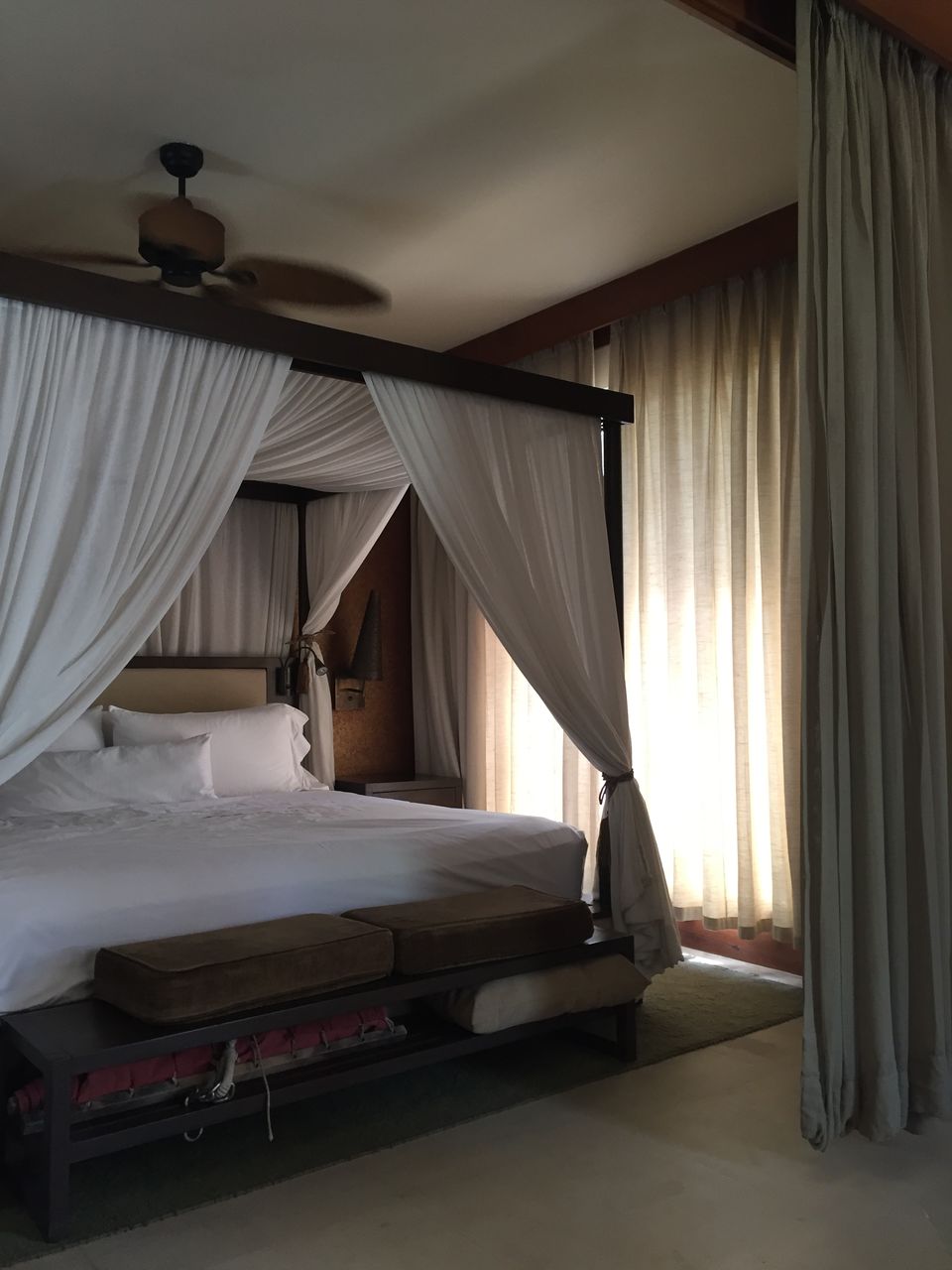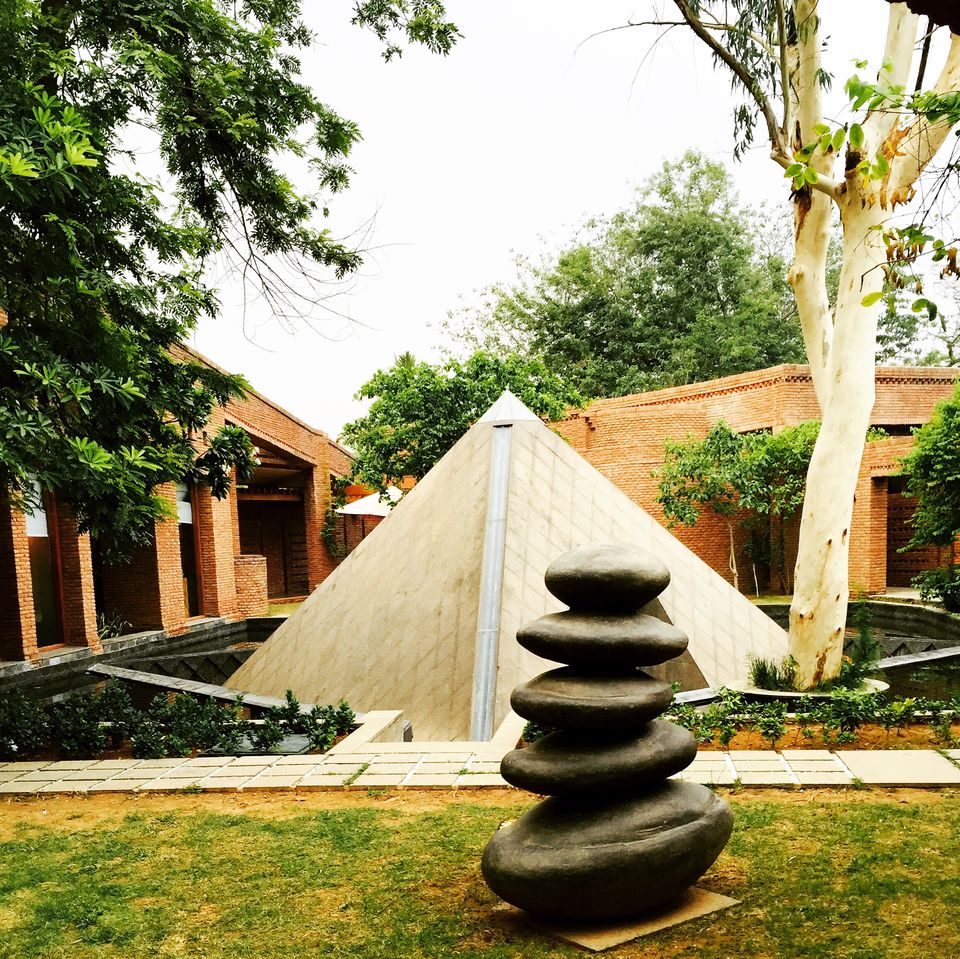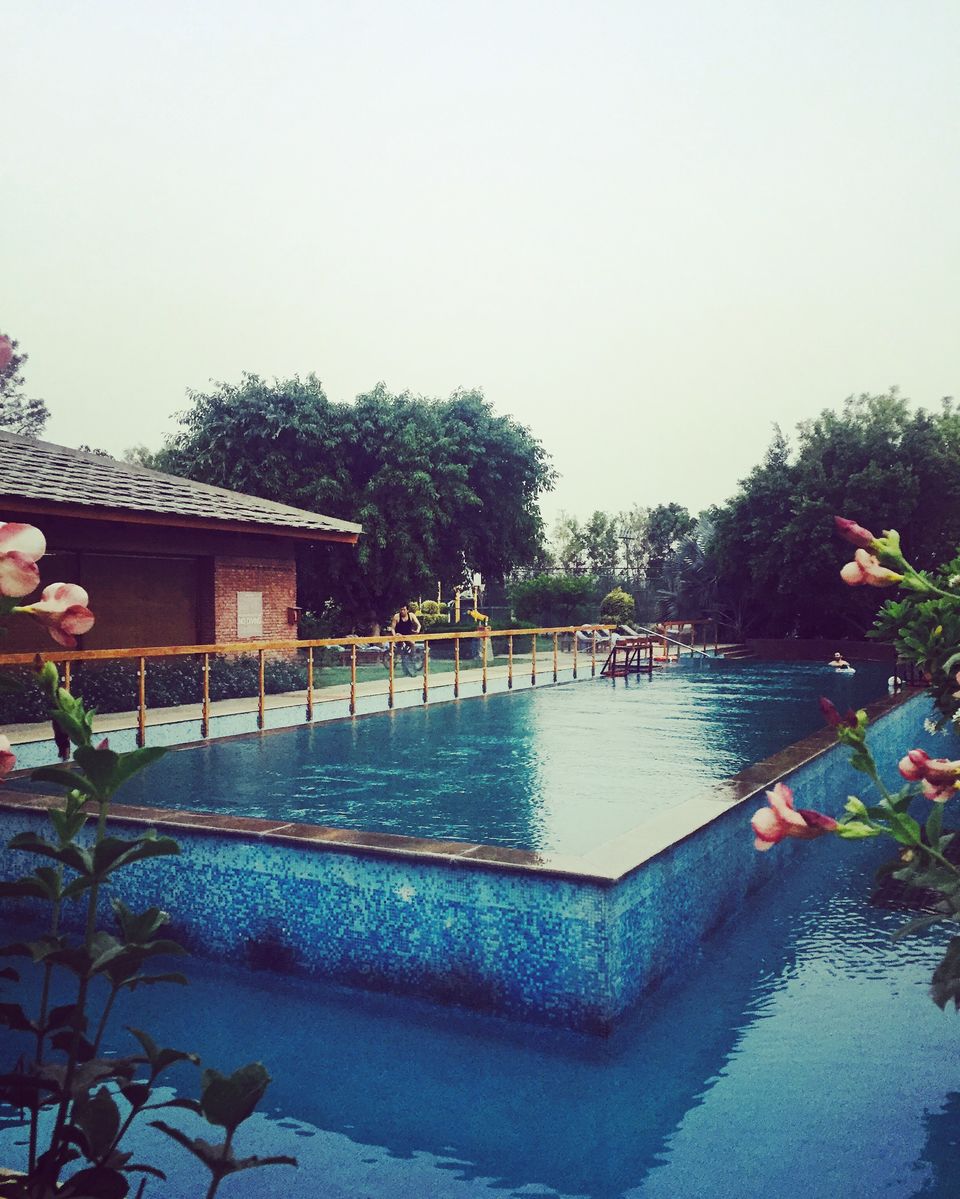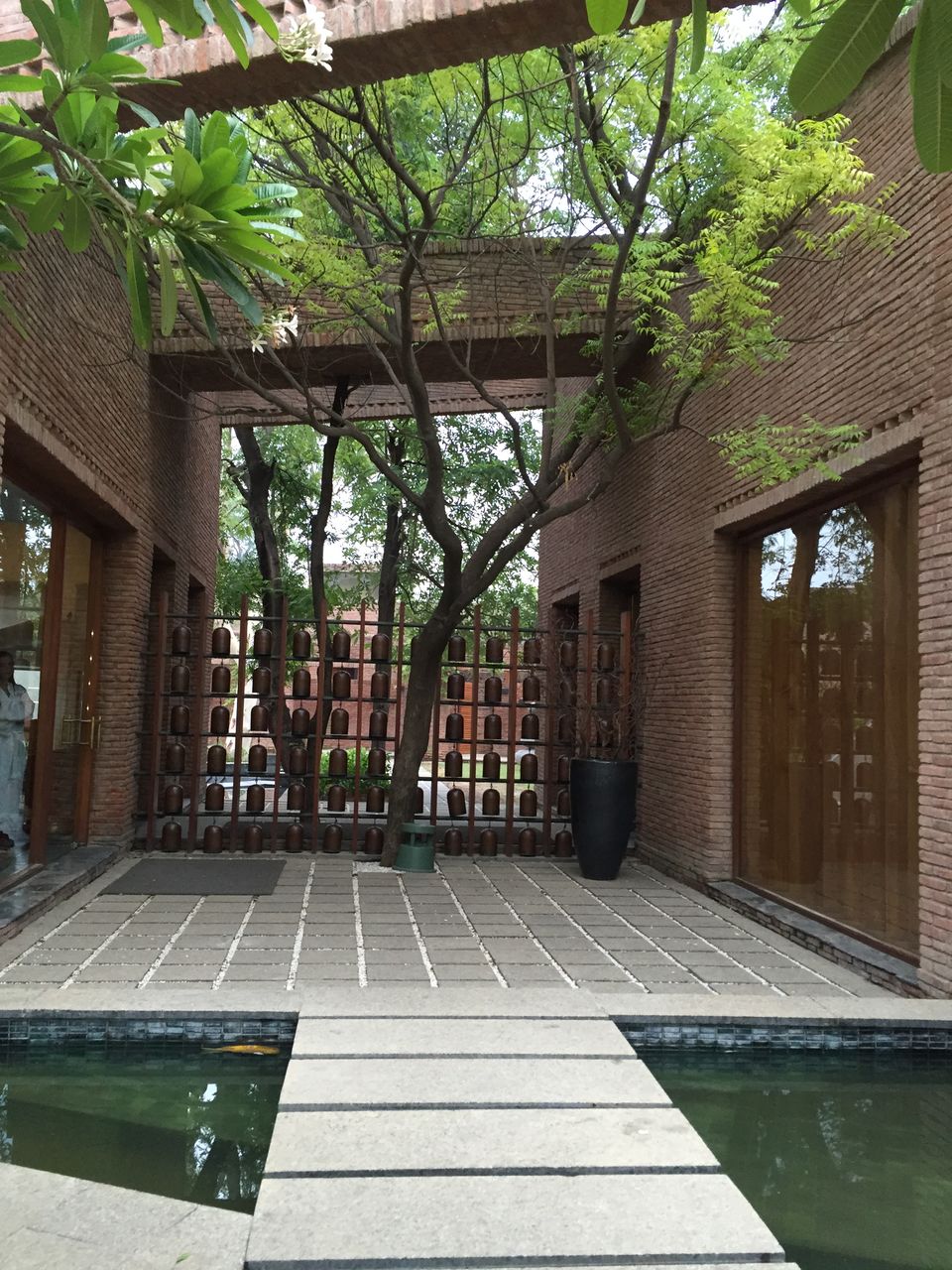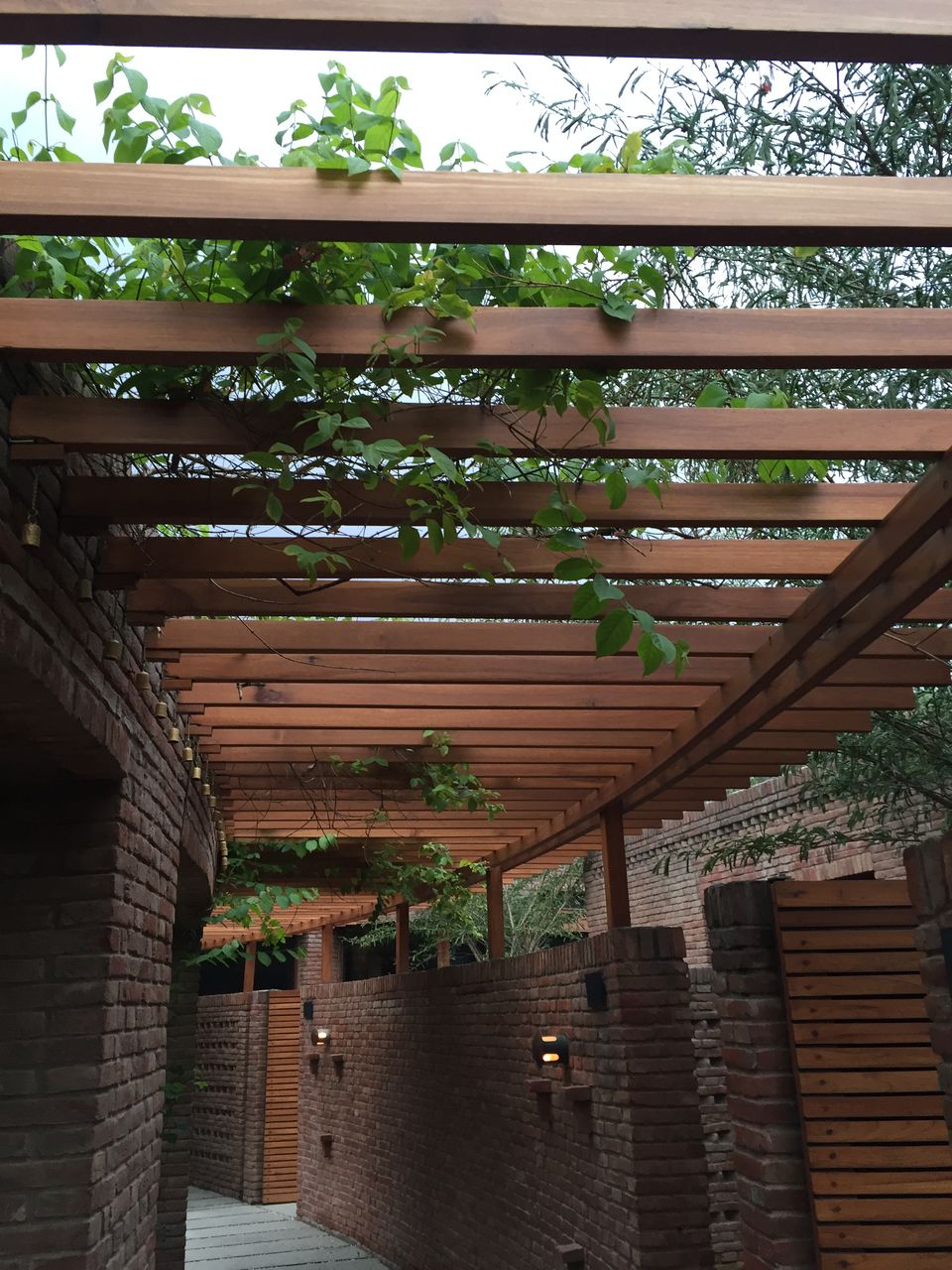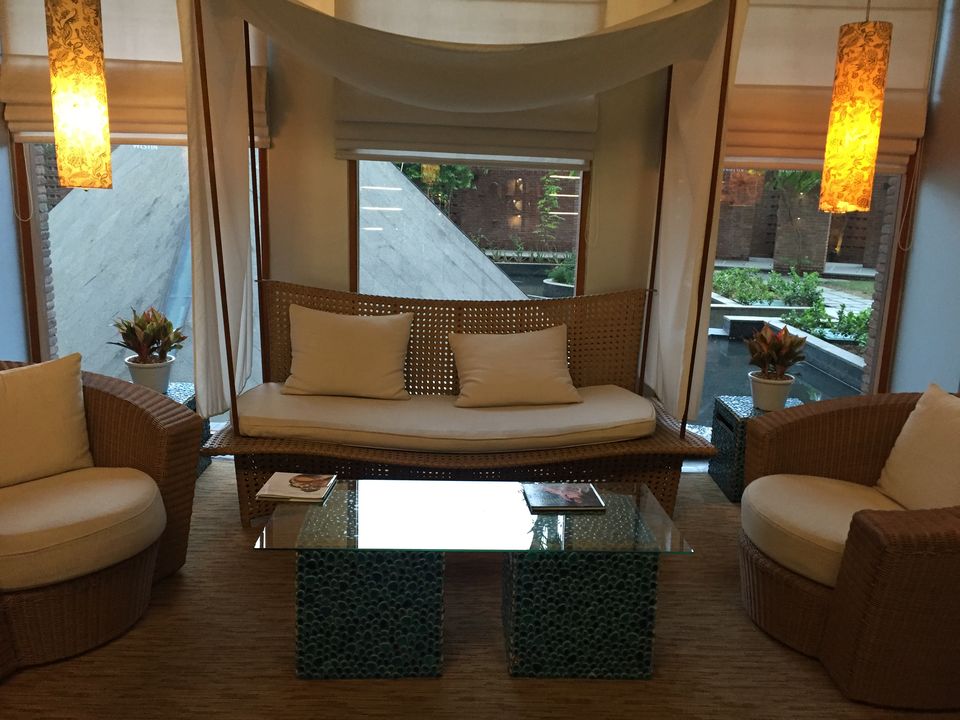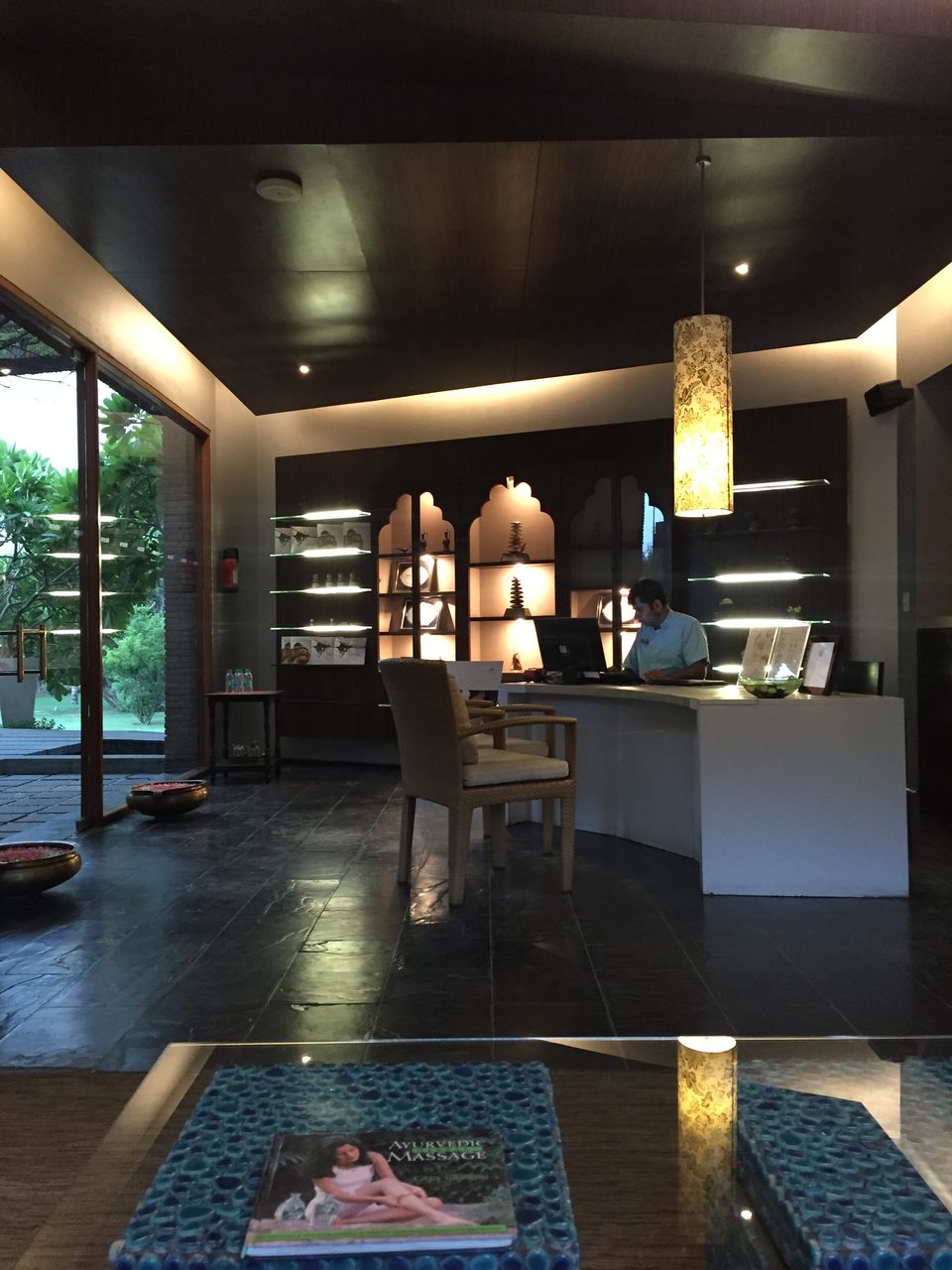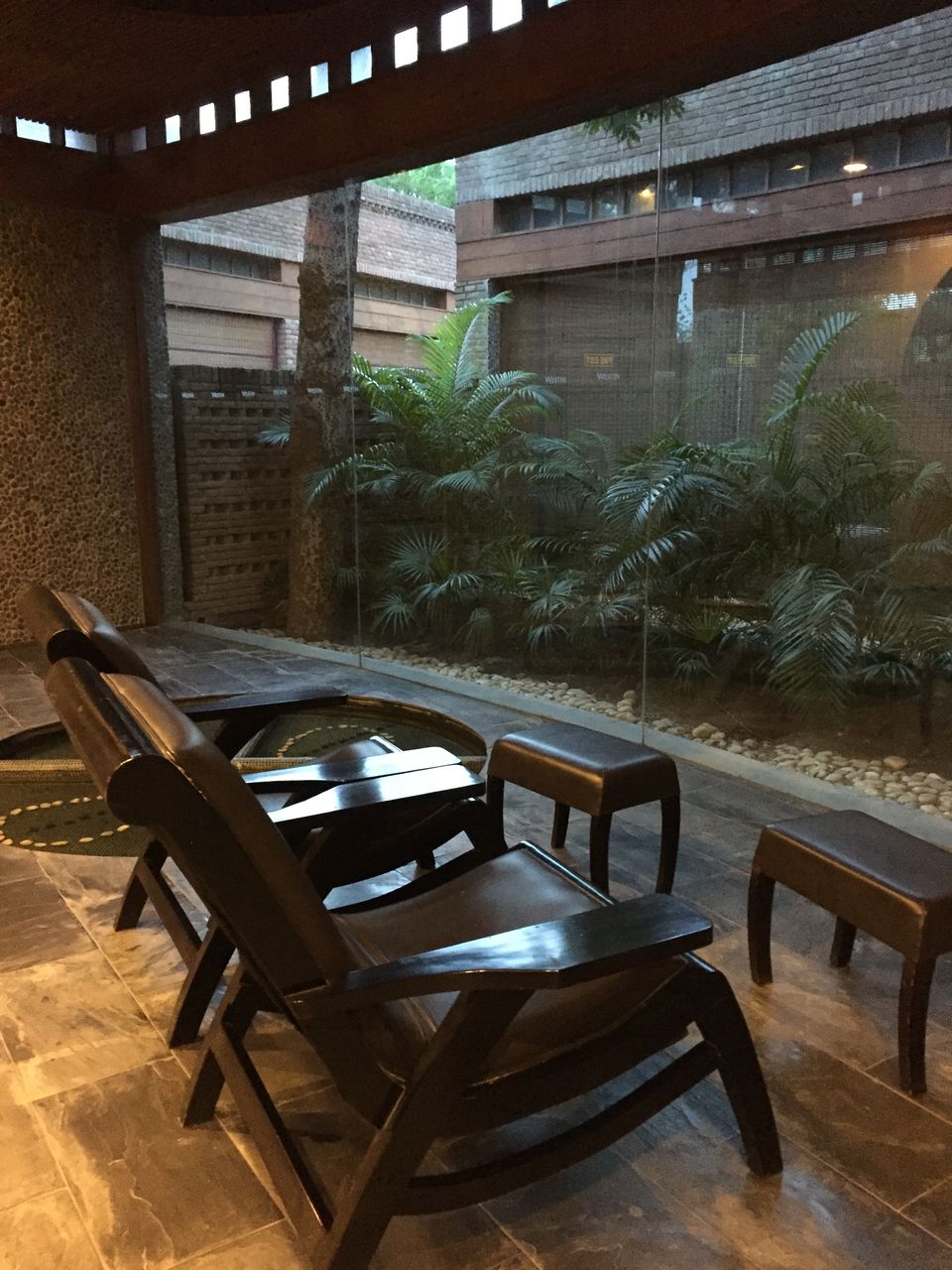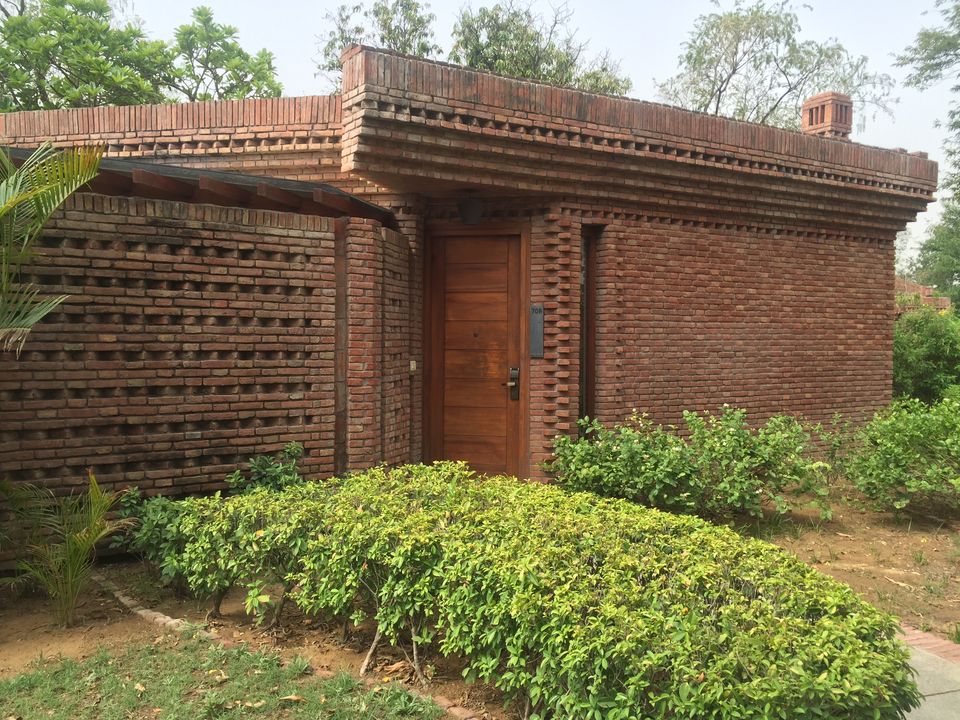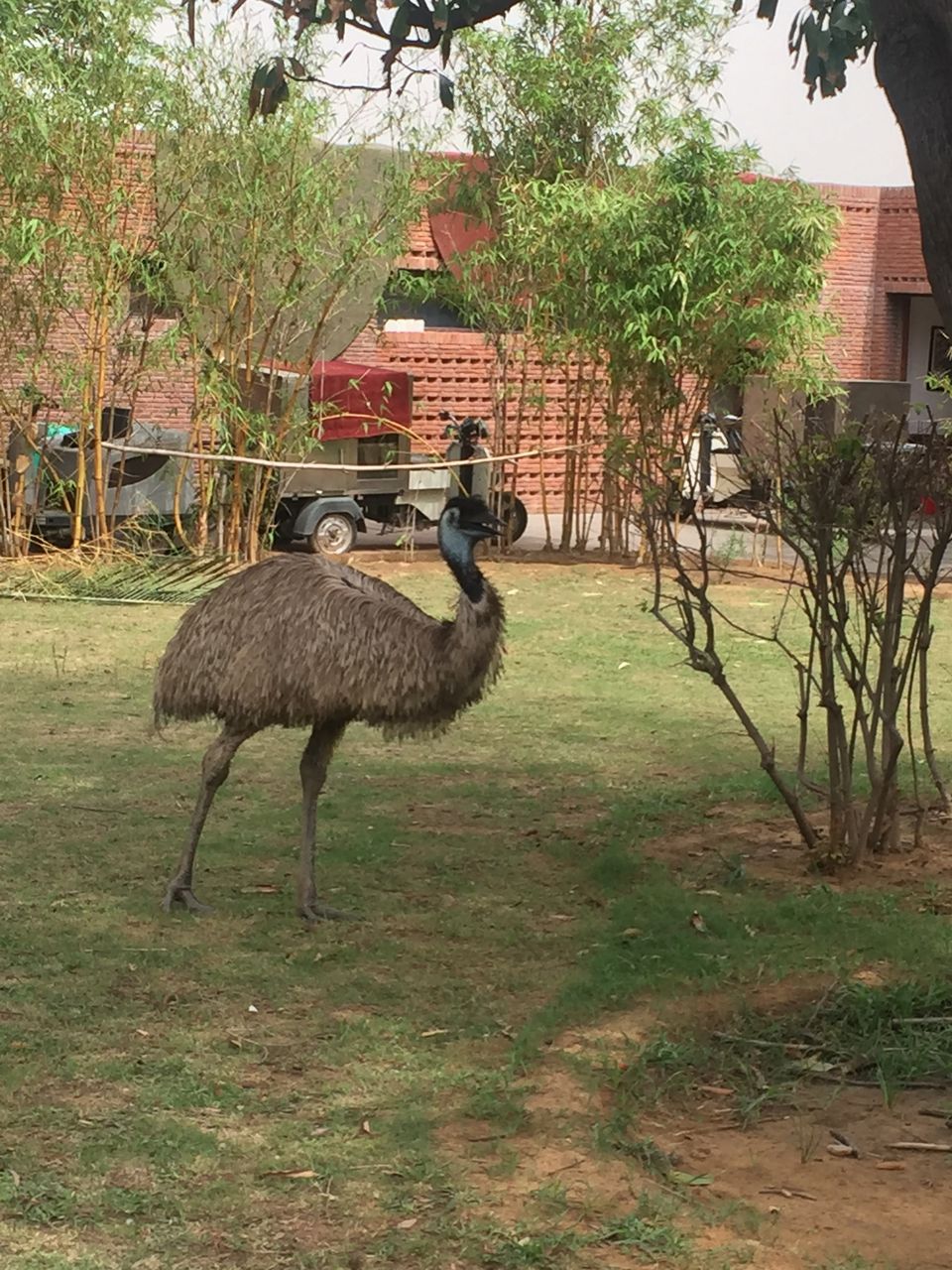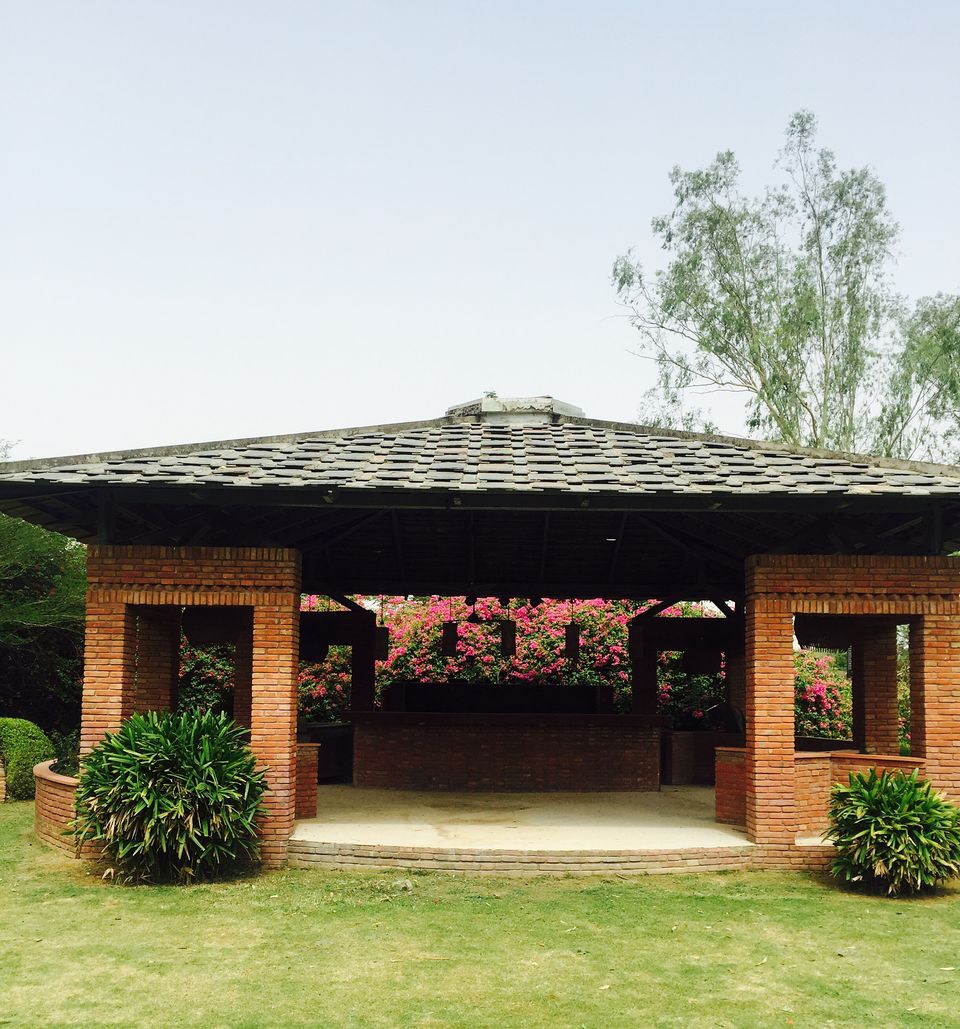 Last weekend was all about surprises, celebrations, tranquility and lots of love. I started my Monday morning with a bundle of positive notes. Tomorrow is my birthday, and my beloved husband gave me a wonderful weekend retreat as one of my birthday gifts. He took me to The Westin Sohna Resort and Spa. And dear lord, it was sheer serenity for 48 hours.
It took us almost two-hours to drive down to this majestic property; nestled within the tranquil surroundings of lush green landscapes, aqua-blue water bodies and old-world-charm villas, my commencement to a rejuvenating weekend started on a heavenly note.
We stayed at a premier villa; our room had a beautiful earthy and rustic feel to it. White and grey, pure cotton fabrics swayed as curtains on long window panes; the living room area had a lovely wall art made of traditional Indian saris, collaged together in a beautiful symphonic tune. Reds, oranges, pinks and splashes of gold spoke tales of countless Indian heritages and art. I stared at them in awe; so beautiful. This concoction stood as a stark example of what happens when fashion meets art and home décor.
The room had abundance of natural light; lots of quaint corners with beautiful and intricate lamps, upholsteries, vases and other simple design elements placed strategically to sooth all five bodily senses. Our villa opened to a sprawling lawn, flaunting shades of yellow, green, mustard and more; I walked there bare foot with my husband, and I couldn't be more grateful for this life. In the evening, a gorgeous and quite a hoity-toity Emu (yes, you read that right) came over to our garden area to check on the new visitors; I said Hi; but he was too proud to nod. He walked away after his due inspection, and my heart couldn't contain the joy of this miraculous sight.
Before I start with the rest of the activities I did at this property, let me describe the gorgeous bedroom that became my resting place for two days. This bedroom was an epitome of intimacy and privacy, perfect for couples seeking a luxurious retreat. It had an old-school four-poster heavenly bed, contoured on all four sides with off-white, light-weighted Mul Mul fabric. The mattress let me soak in deep with joy, as sparkling sunshine kissed my face; it felt like, nature is wishing me Happy Birthday with all its glory. Our bed sides had beautiful, antique lampshades with very elaborate designs; when I lit them at dark, the whole room looked like an ancient canvas. Such beauty! Moving over to the bathroom area, a gorgeous bathtub soaked in natural light was all ready to embrace me with essential oils and sea salts. It was a delight.
The property has two restaurants- The Living Room, serving multi-cuisine delicacies, and Xiao Chi, an authentic Chinese restaurant. I will share my dining experiences in a separate post.
The highlight of my stay was there beautiful SPA services. Amongst all the wellness facilities I opted for, my favourite ones were the Balinese massage and the traditional Ayurvedic Shirodhara therapy. I will speak about them elaborately in a separate post.
The resort also has two beautiful swimming pools for all the water-babies; if you are a voracious reader, you will love their book shop (White Lotus Shop) and their library, housing many international authors. They also have a mini-zoo, wherein you can spend some quality time with Emus, ducks, guinea pigs, Turkeys and a couple of other friends from the animal world.
Westin Sohna has many activities planned just for you; curated for the urban middle-class, you can indulge in activities like star-gazing, fishing, leaf-painting, go karting and more at your leisure time.
I had the most amazing time here with my best half. Thank you universe for the birthday surprise.