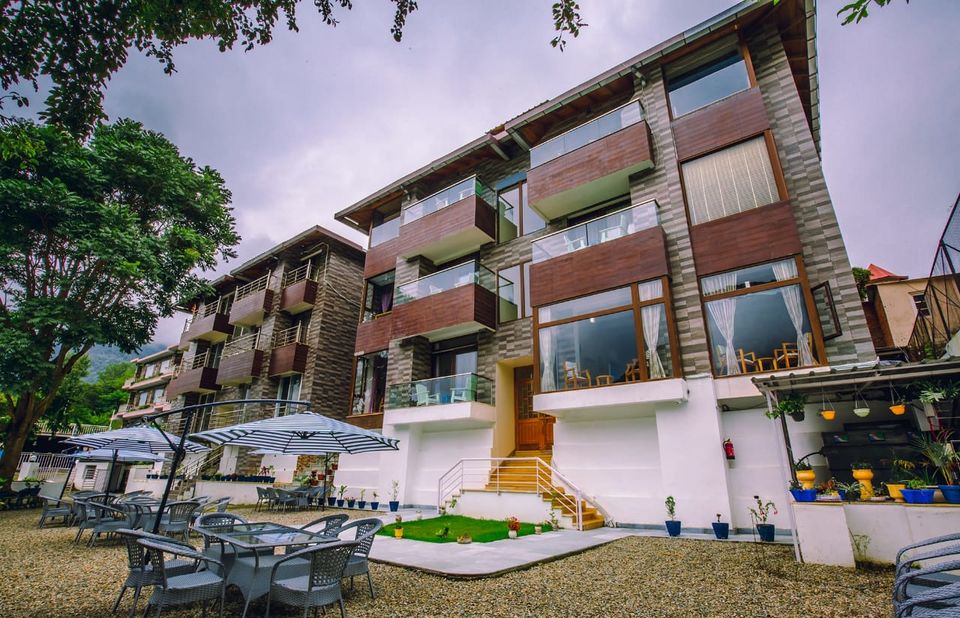 It's a rare delight to have a fulfilling vacation during the rainy month of August. The best way to plan a monsoon weekend getaway is to keep it simple and quiet. We chose Bhimtal to be our weekend getaway destination. It's a quaint little town of simple joys where the best way to spend your day is to take long walks and watch the ducks sitting by the lakeside.
Bhimtal is a gorgeous town nestled on the hills surrounding the lake in Nainital district of Uttarakhand. The best thing about this town that it's not as touristy and crowded like Nainital and not eerily quiet as other surrounding lake towns like Naukuchiatal and Sattal. You can sit by the window, sip your tea and watch the people of this slow moving town go about their day. This is a simple activity of absolute joy if you're looking for a detox from your busy city life.
Photos by Sambit Dattachaudhuri
We might not have planned too many activities of a holiday in the rainy season but we sure did pre-plan our place to stay pretty well. We chose the gorgeous lakeside boutique suites, Sojourn By The Lake. Conveniently located by a lakeside and a short walk away from the bustling town, this is a perfect vacation home if you're travelling with your friends and family. It's a spacious two-bedroom suite with the stunning view of the lake outside the window. It's a home in the hills that we all secretly wish for.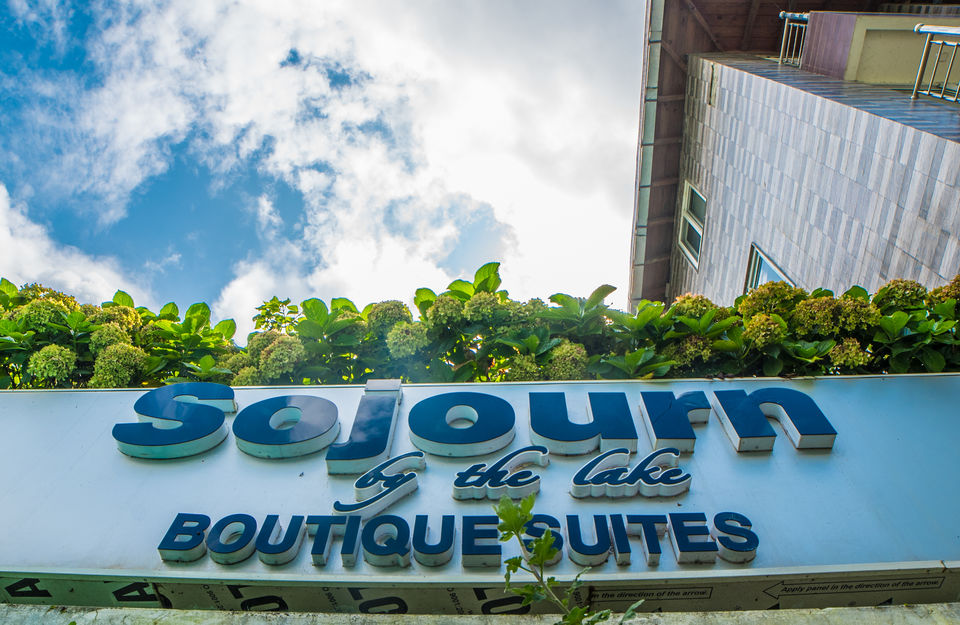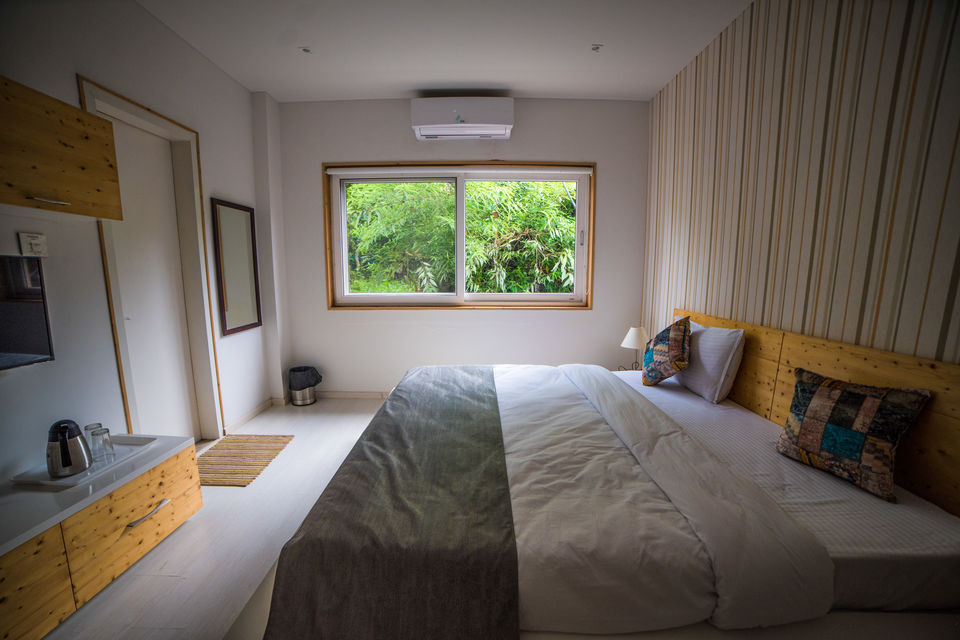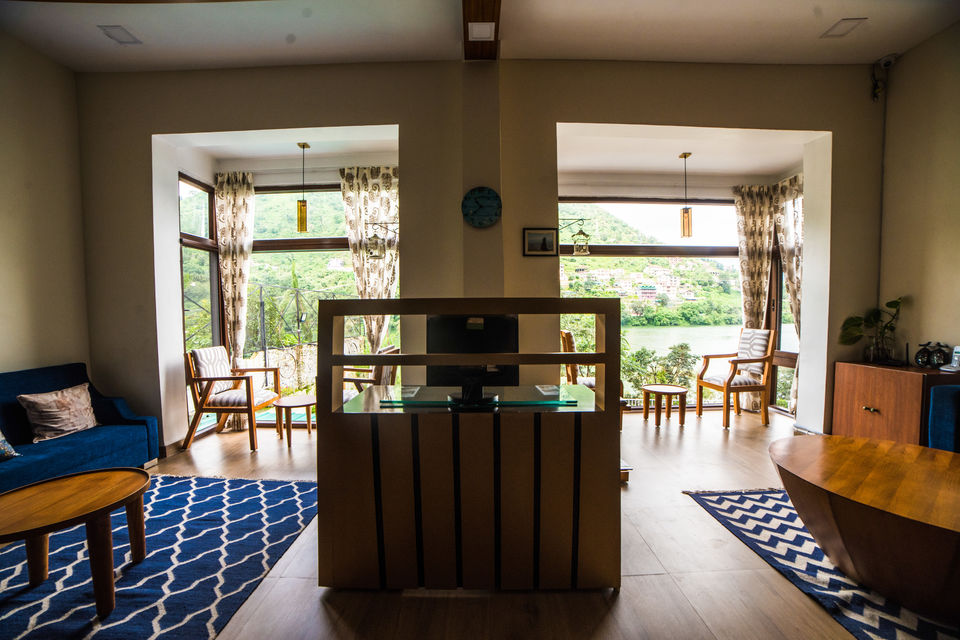 The Space
We checked-in to a suite named Lavie. Isn't there something about beautifully named rooms that bring a lot of positive energy? There are five other boutique suites each named uniquely and designed with distinct and chic interiors. These suites can accommodate four to five guests comfortably.
Lavie has two well-lit bedrooms with the morning light reaching your bed. There's a clear lake view from one of the rooms and believe you me, you can spend your day just looking at this breathtaking view. The lobby and kitchen are intelligently designed spaces and for someone who's looking for a vacation home with friends or family, these suites are just ideal.
The staff takes care of all your requirements upon your arrival and Mr Pramod took time to help us out with everything from sightseeing recommendations to giving us cycles to ride around the town.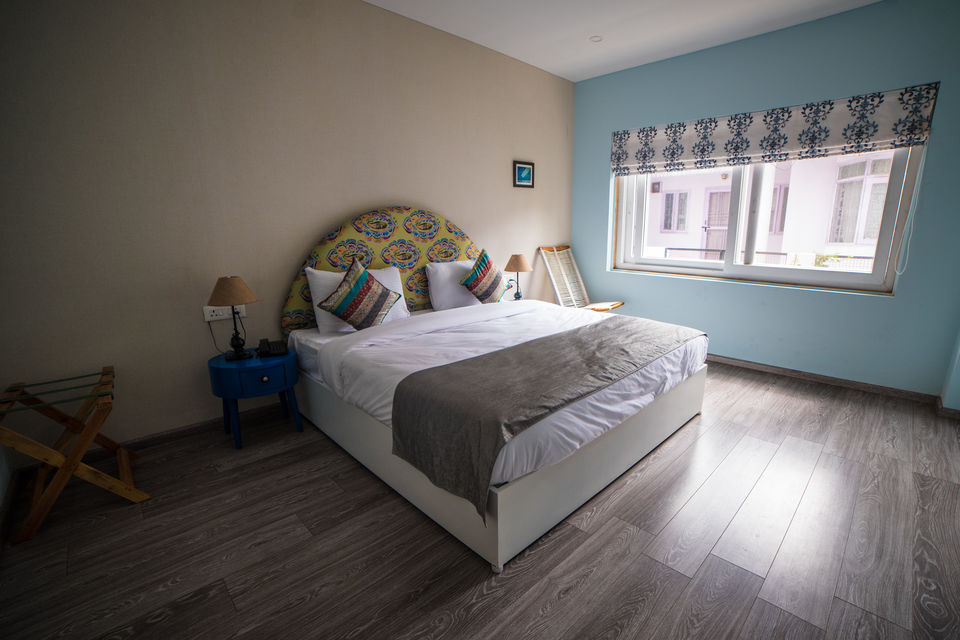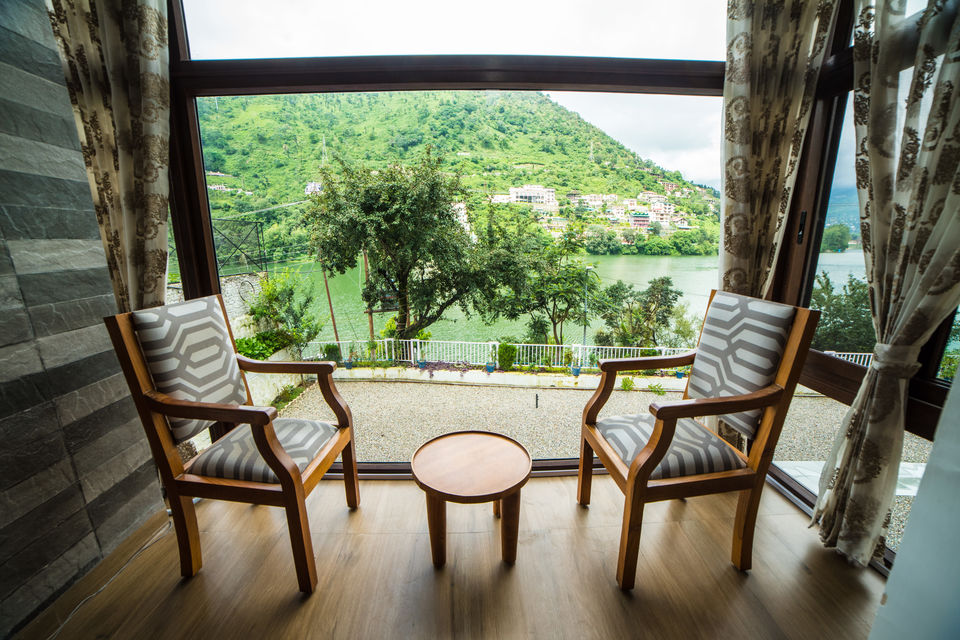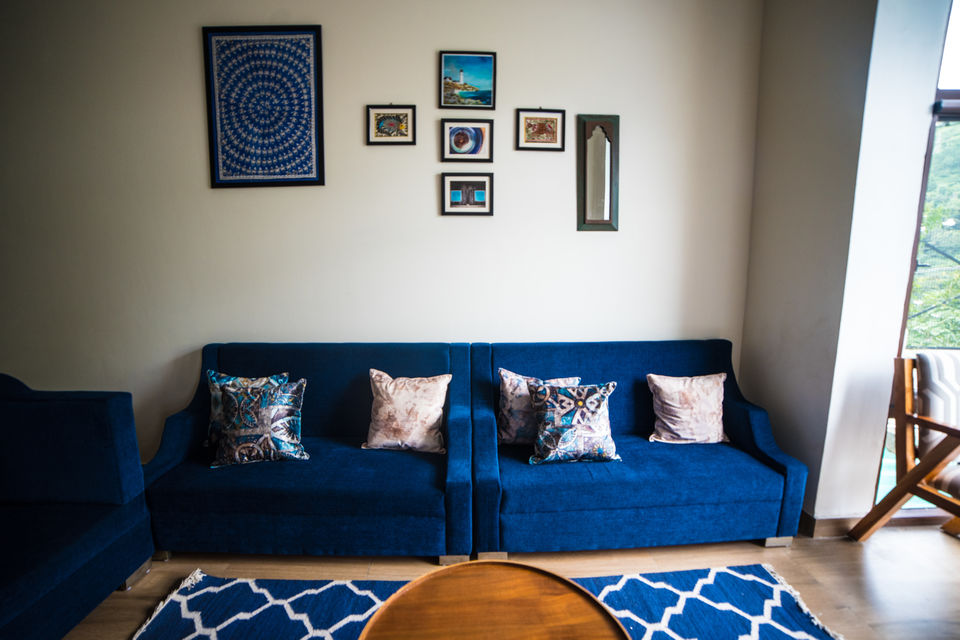 Food
This place should be complimented for each and every lovely meal we had during our stay. The food was always clean tasting and the chefs truly put their hearts into the food they served. Needless to say, I'll remember this vacation also because of the great butter chicken we had for dinner one night. Yes, it's a recommendation.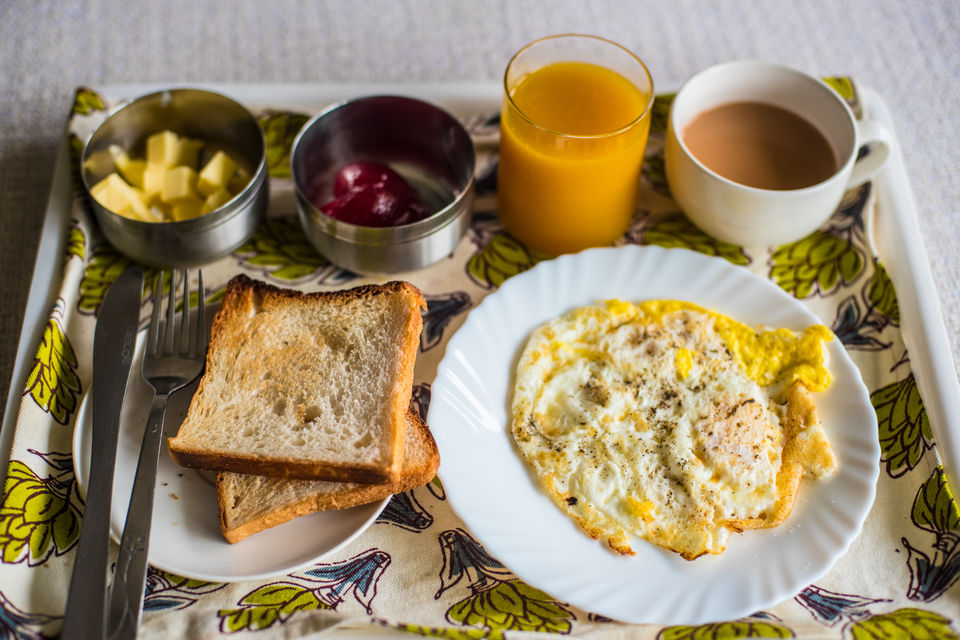 Click here to find the cost of accommodation.
Things to do around the property
1. With a gorgeous view of the lake from the room, you can spend your day enjoying te view.
2. There are several books within the property that you can borrow and sit in the sun to read.
3. Take a morning walk around the lake.
4. Take a hike to Karkotak, a full day activity for which you must leave in the morning with packed lunch.
5. Visit the art gallery of Yashodhar Mathpal.
6. Take a day trip to nearby lake towns like Naukuchiatal and Sattal. The staff at the hotel can help you out with the taxis.
7. Visit the butterfly museum a short drive away from the town.
8. Rent a bicycle at the hotel and enjoy the ride around the town. You can also go offroading to Dhungsil village or go to the Bhimtal-Naukuchiatal road.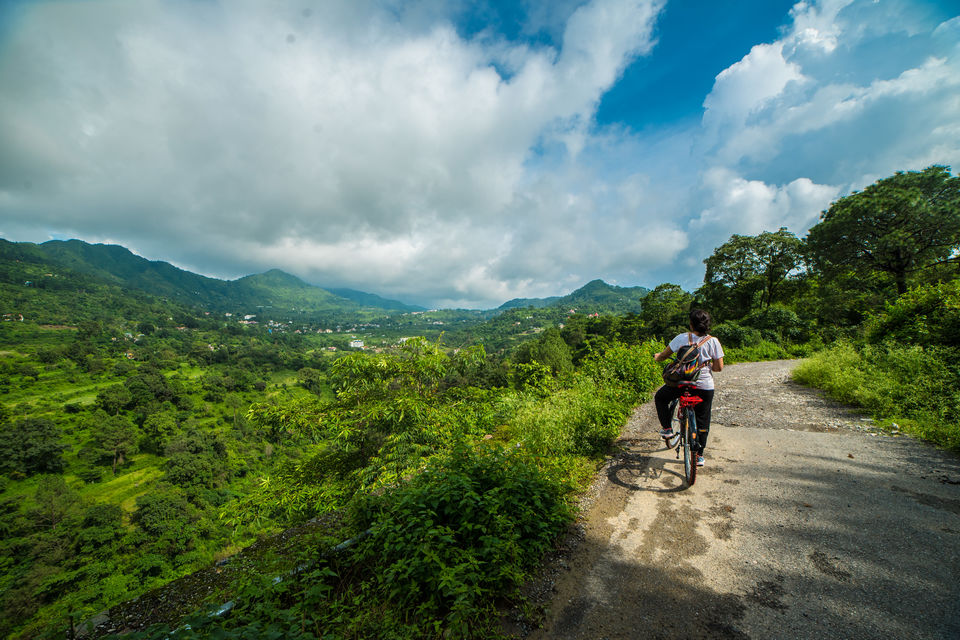 Best time to visit
Bhimtal is an all-season destination. The weather is mostly pleasant during summers and even during monsoons. It might get chilly during winters but it does not snow here. It's easily accessible even during the rainy season and extreme winters.
How to Reach
Air: Pantnagar Airport at a distance of 58 km is the closest airport. Flights from Delhi to Pantnagar are available on Mondays, Wednesdays and Fridays. Taxi from Pantnagar to Bhimtal costs Rs 1000 to Rs 1200.
Rail: The last railhead to Bhimtal is Kathgodam which is almost 20km away. Taxis are available from outside the railway station for Rs 500.
Road: Buses are available everyday from ISBT Anand Vihar to Haldwani or Nainital. You can take either of the two buses and get off at Kathgodam. Bhimtal is 20 km from Kathgodam, and taxis are available all the time to reach Bhimtal.
If you wish to make these gorgeous lakeside suites your home in the hills, check out their website. Follow Sojourn by the lake on instagram and drop in your queries. Wish to know more about the Bhimtal? Drop your comments below.
Frequent Searches Leading To This Page:-
sojourn by the lake boutique hotel, hotel sojourn by the lake bhimtal, sojourn lakeside resort wedding, sojourn lake boone apartments raleigh nc, sojourn lakeside resort gaylord michigan