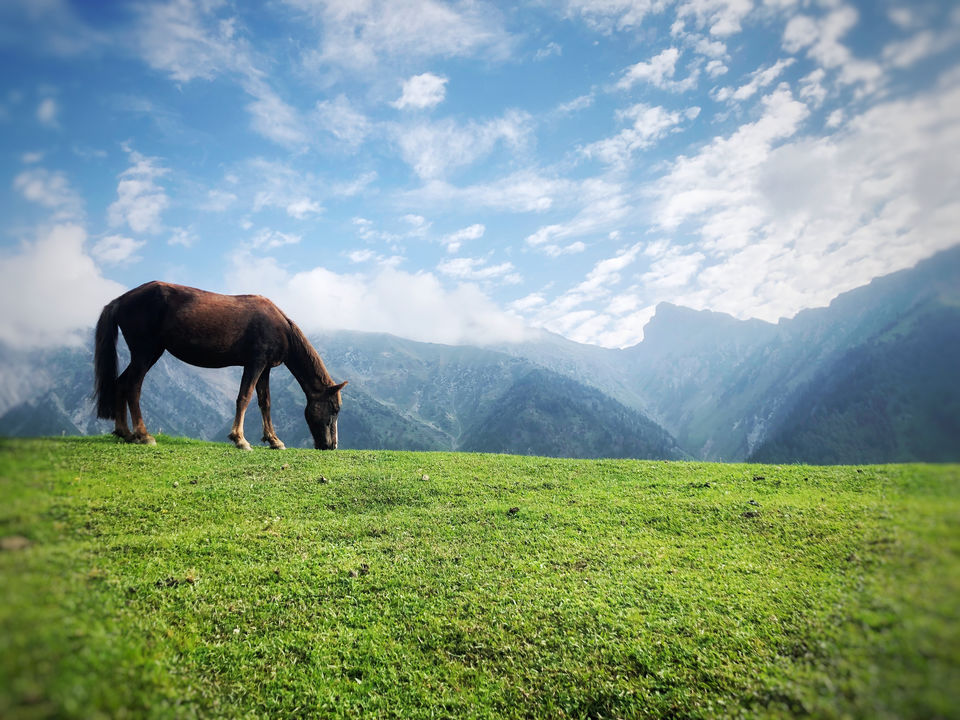 One thing is for sure.if you have not done the kashmir great lakes trek,then you've missed out on one of the most beautiful trek in India.
GETTING THERE TO THE BASE CAMP:
I started off from bengaluru and i chose this trek through yhai with whom ive done almost all my treks.since it was yhai the base camp was at sonamarg..one of the prettiest places in kashmir.
I took a flight from bengaluru to srinagar.since the day i was reporting on was a national holiday,there were no buses available to sonamarg which is 80kms from the airport.
i found one of my trekmate at the airport.so we took a cab so that we could split the fare.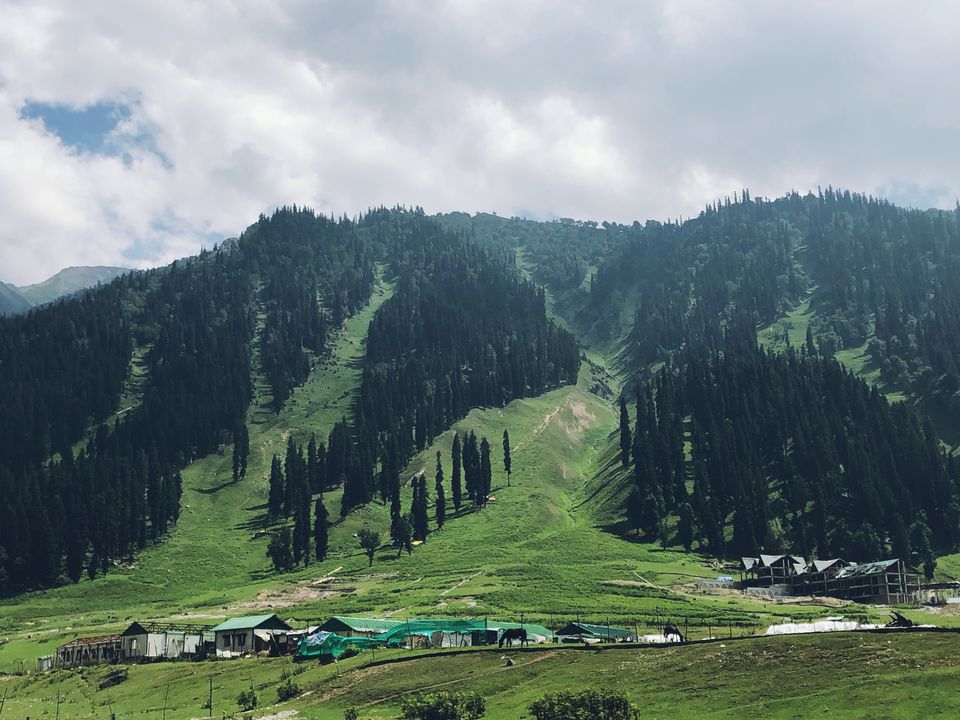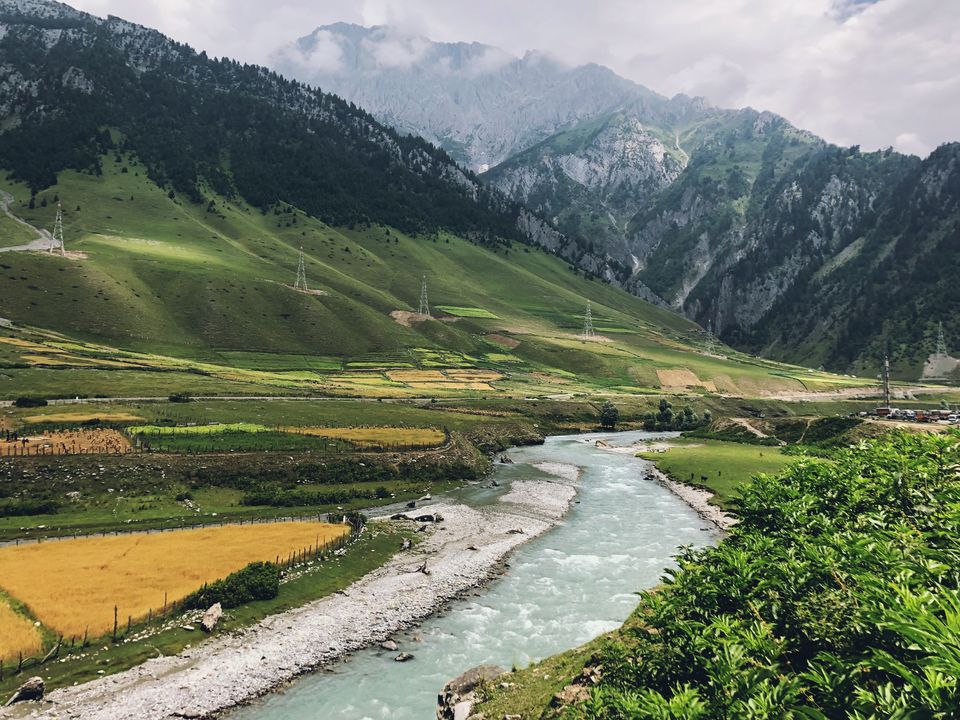 We started off our first day of trek from the sonamarg base camp which is at 9186ft.we had to trek all our way to our second camp that is nichnai.first we went on to ascend for 2 hours through a path which was already created. through green grass fields.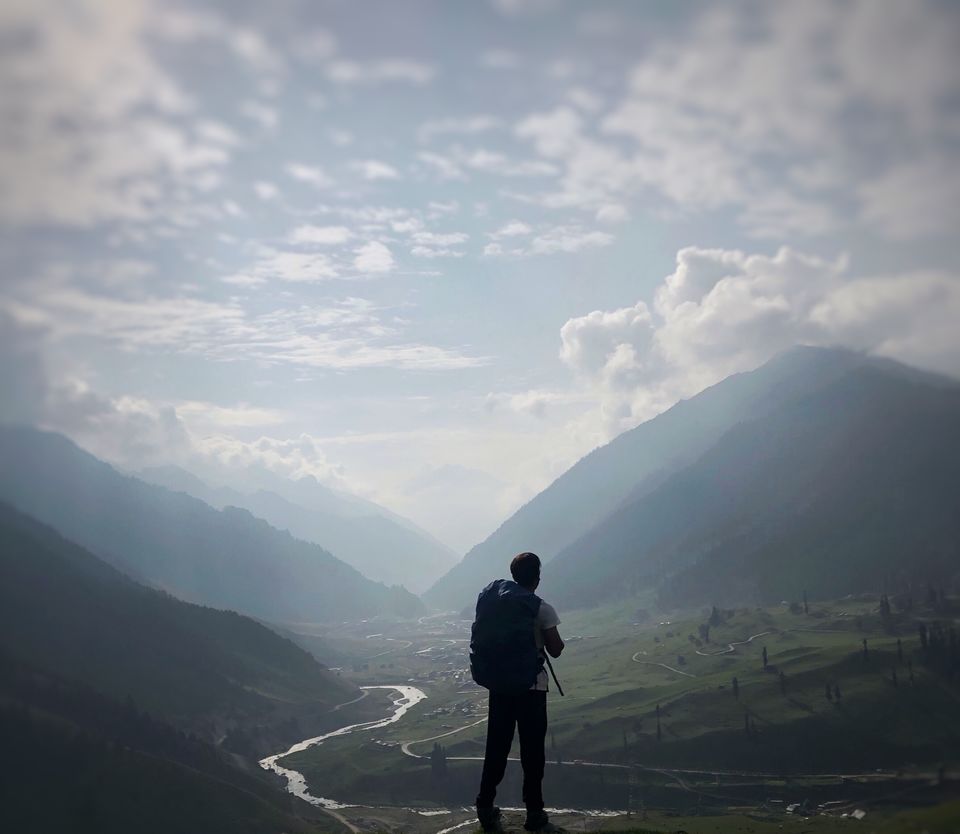 After ascending we had to descend for about an hour or so to reach the camp.meeting all the mules around ,i clicked one of the most beautiful pictures.we reached our camp late afternoon around 4.pm.we had a little breifing up and around the camp to make sure we dont cross our limits.we were camping at a height of 11810 ft.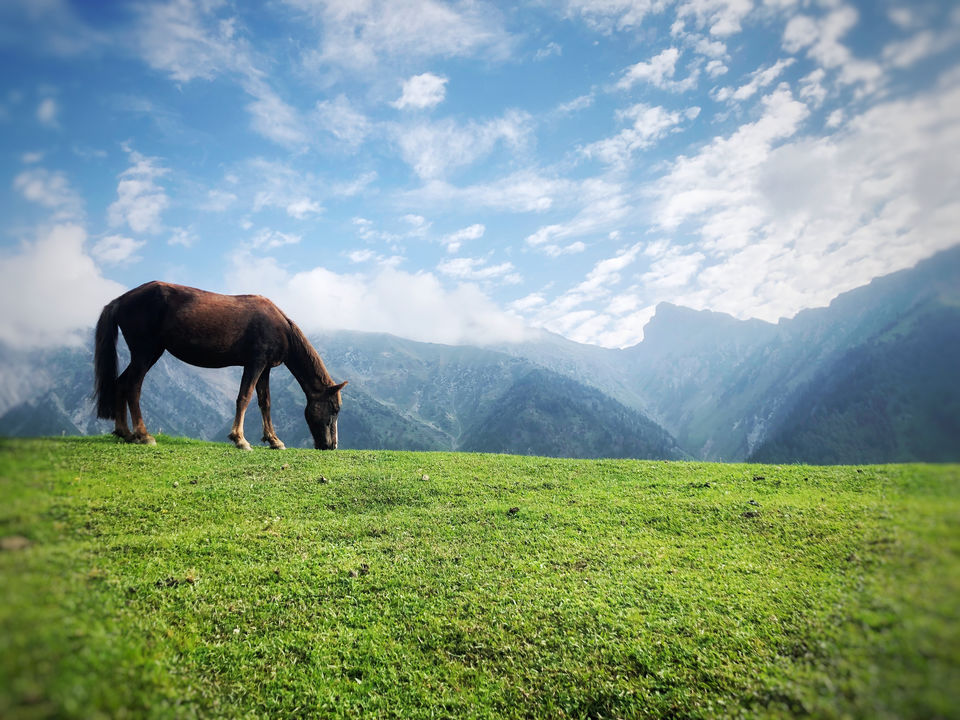 `Next day i was really excited that i could see one of the lakes called vishnusar lake.
from nichnai camp to vishnusar it was 12kms.
we had to ascend for one hour and then walk next to river beds and rocky mountains through nichnai pass.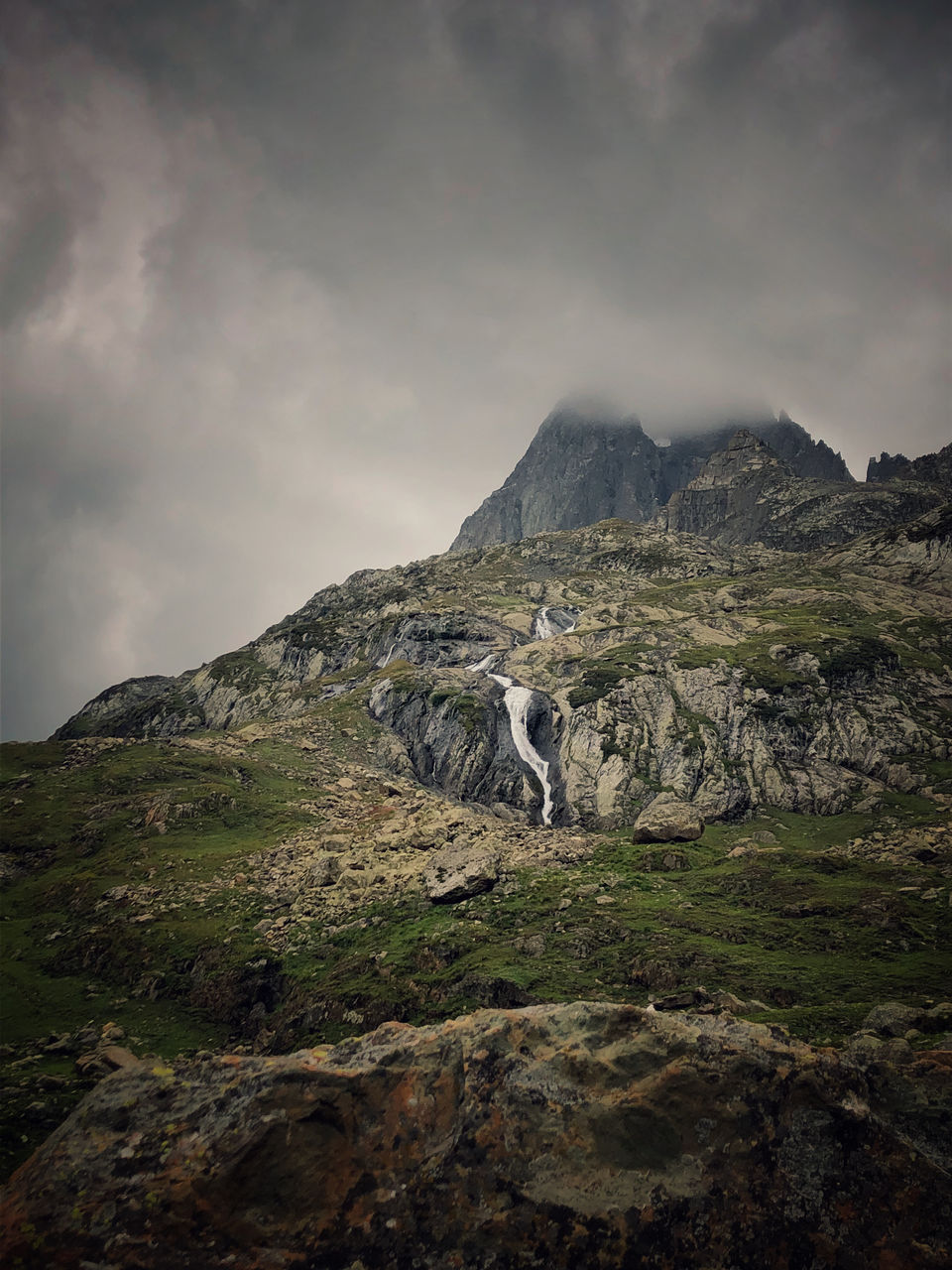 after walking through the pass ,we descend to our camp where we pass through beautiful flowers and rivers.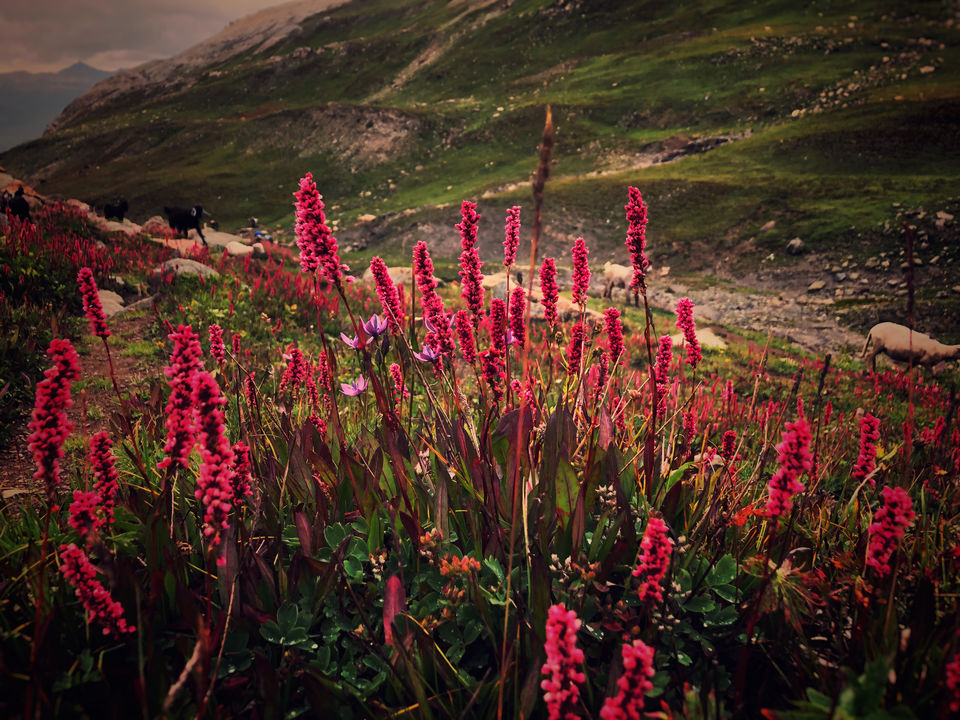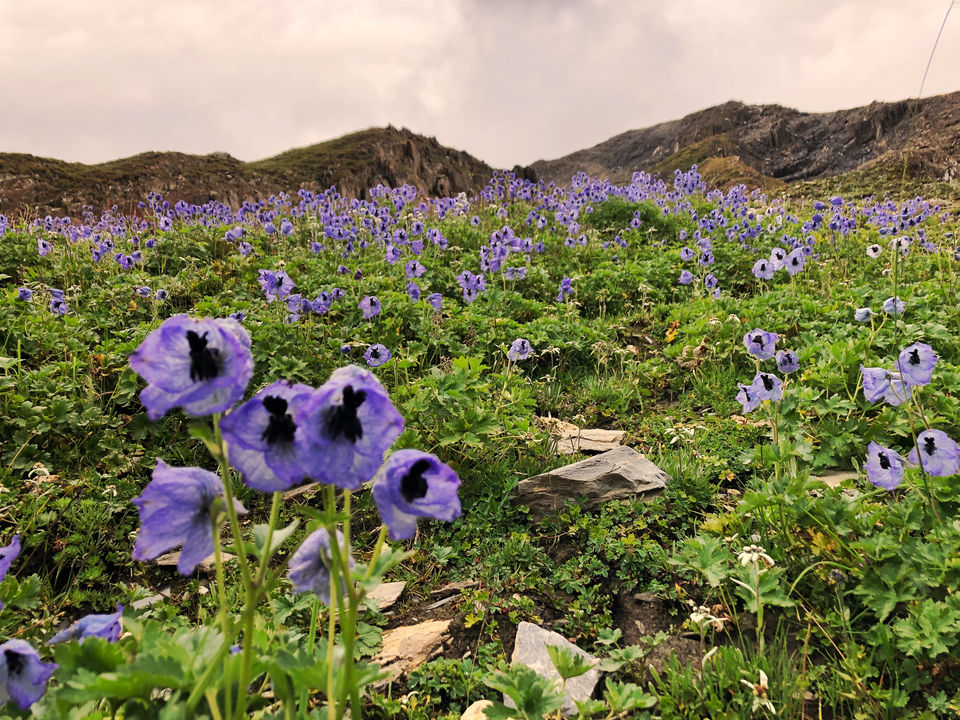 Soon after a while we reached our next camp (vishnusar)
we kept our backpacks in our respective tents and just 15mins from the camp was the vishnusar lake.we couldve seen this the next day also but ,we saved a lot of time by exploring it the same day.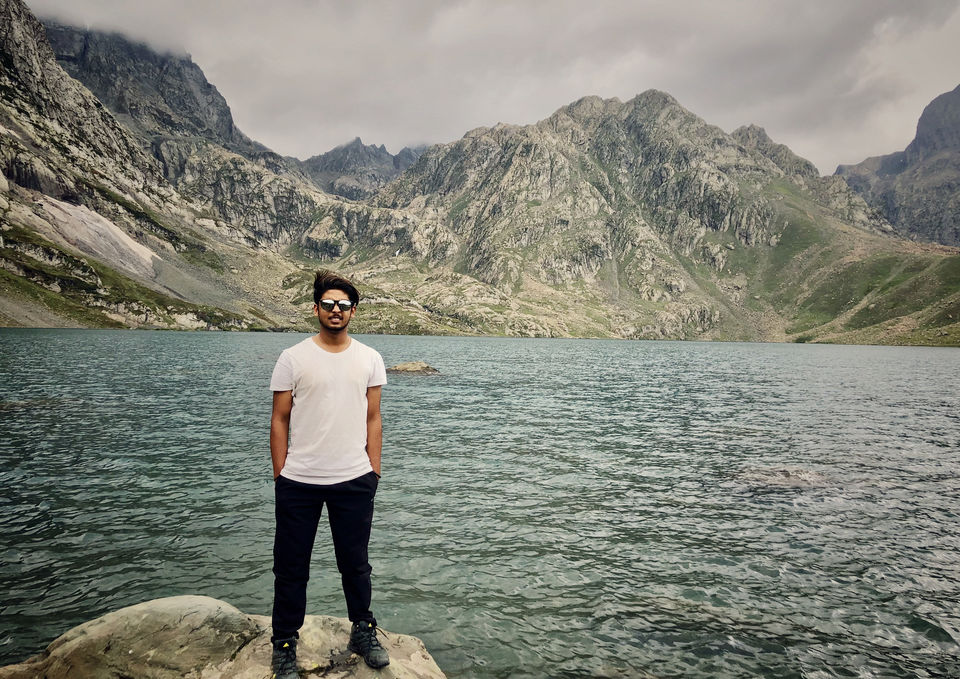 Next day we had to reach the gadsar camp via kishnasar lake and gadsar pass.
the first 2 hours of trek was steep ascent where i felt was the prettiest lake in this trek.kishnasar lake it was.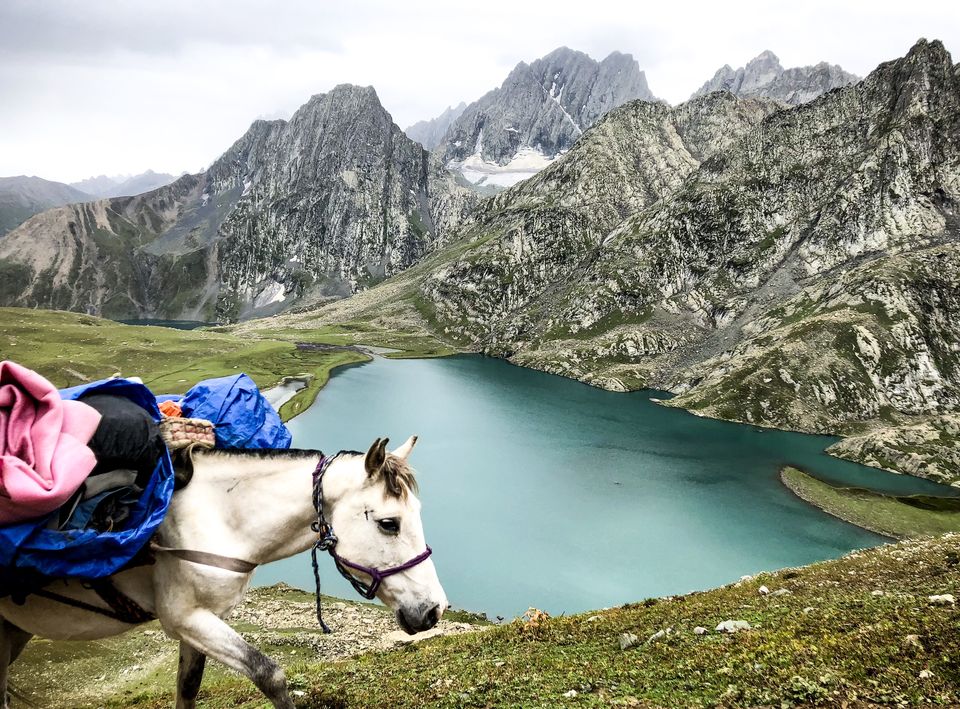 Soon after a pitstop,we started walking to the highest point of our trek i.e
the gadsar pass which is at 14000ft.the views were breathtaking and mesmerizing.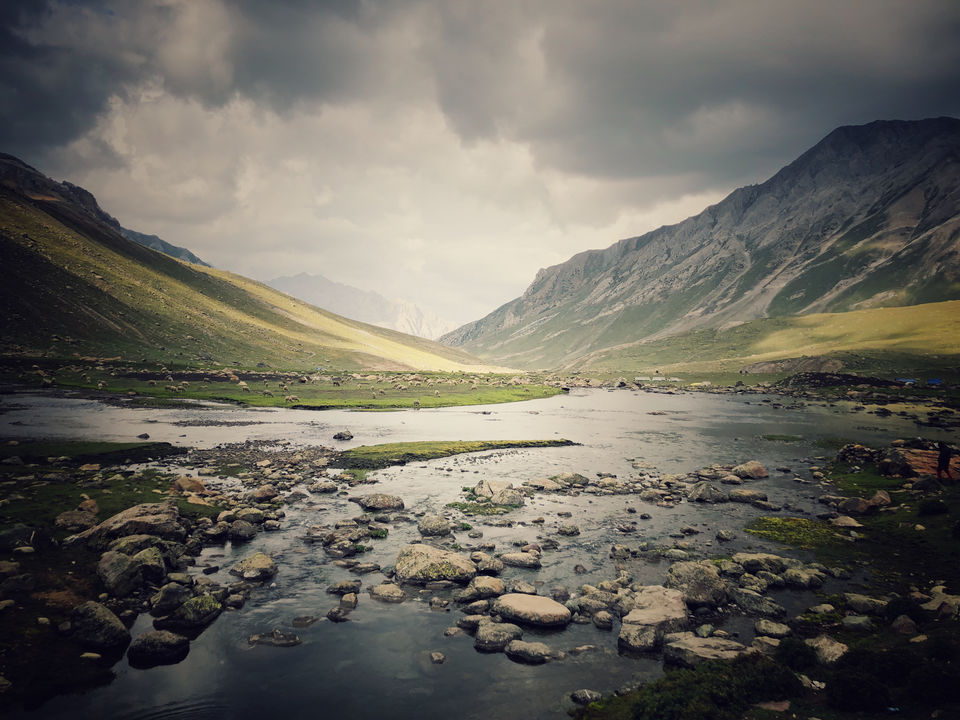 after a while it was steep descent for an hour to the gadsar lake,
the mistiest lake through my point of view.i experienced one of the most disastrees things,the glaciers falling down,the sound was just like a cylinder blowing out from a house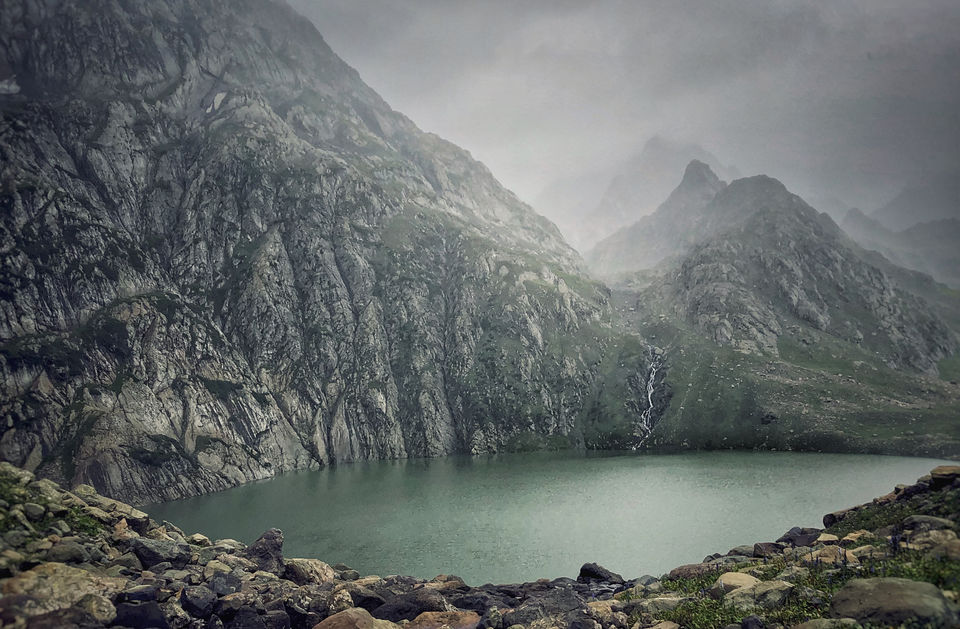 15 mins from here we reached our gadsar camp.
one main thing i enjoyed was playing my favourite sport cricket ,that too with the indian army.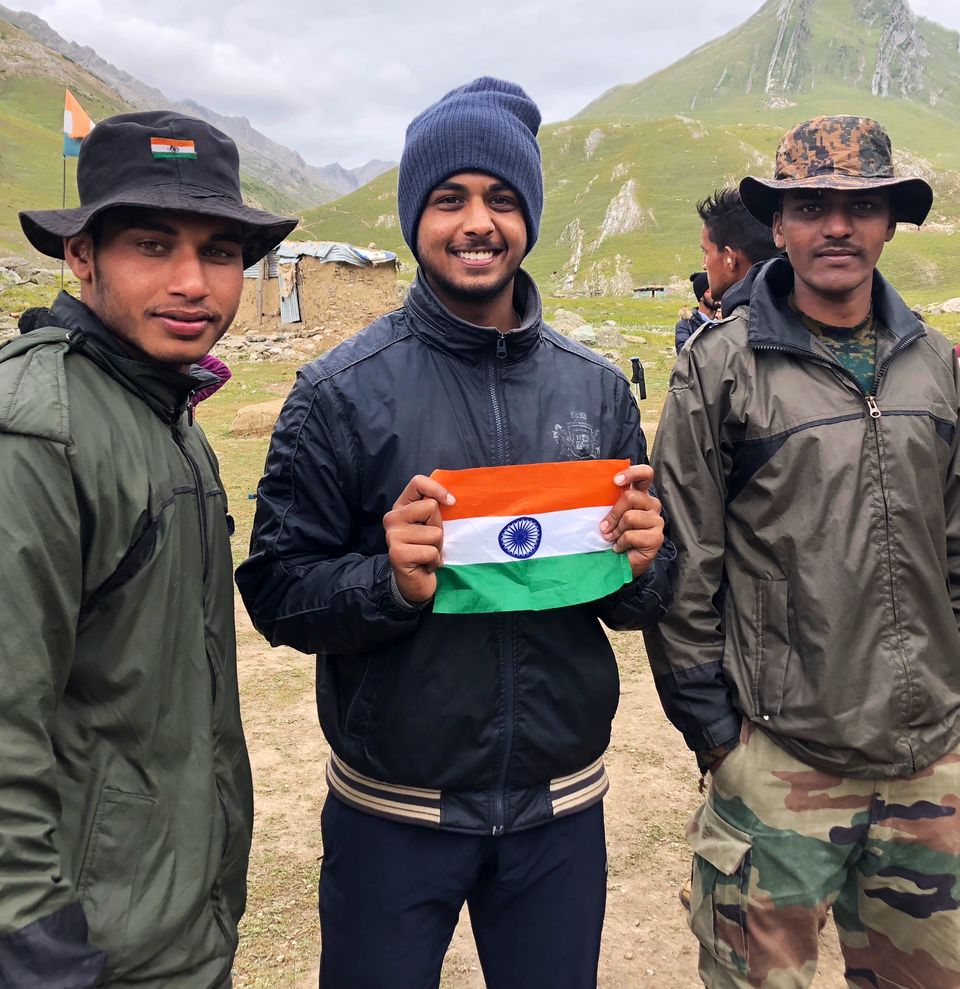 it was one of the best moments through the trek of theirs and mine too.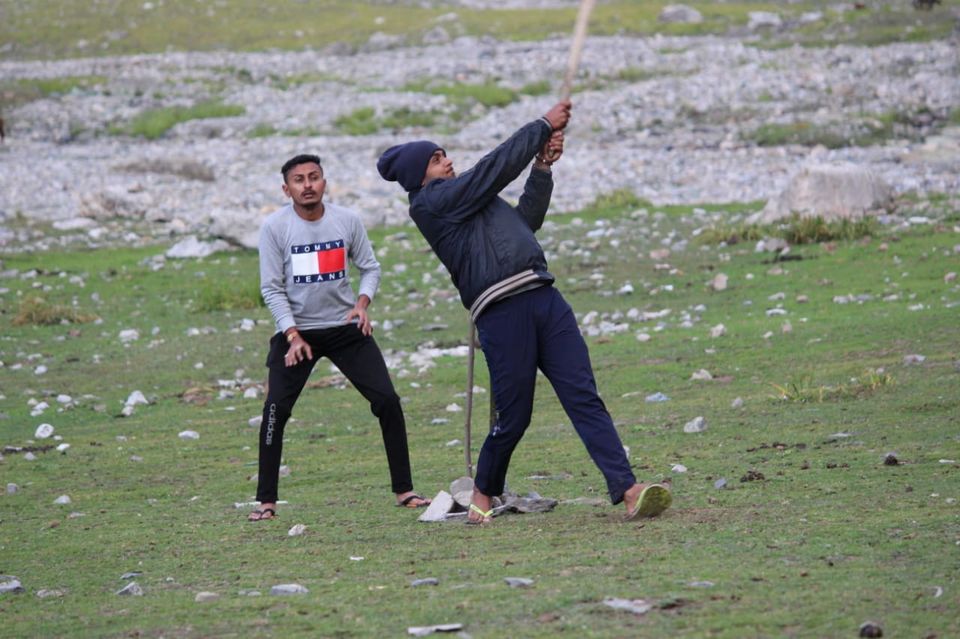 The next day we had to reach our next camp i.e the satsar camp.
this day we just had to walk through
trees and the river valley . it was hour and a half long climb after the walk to the camp satsar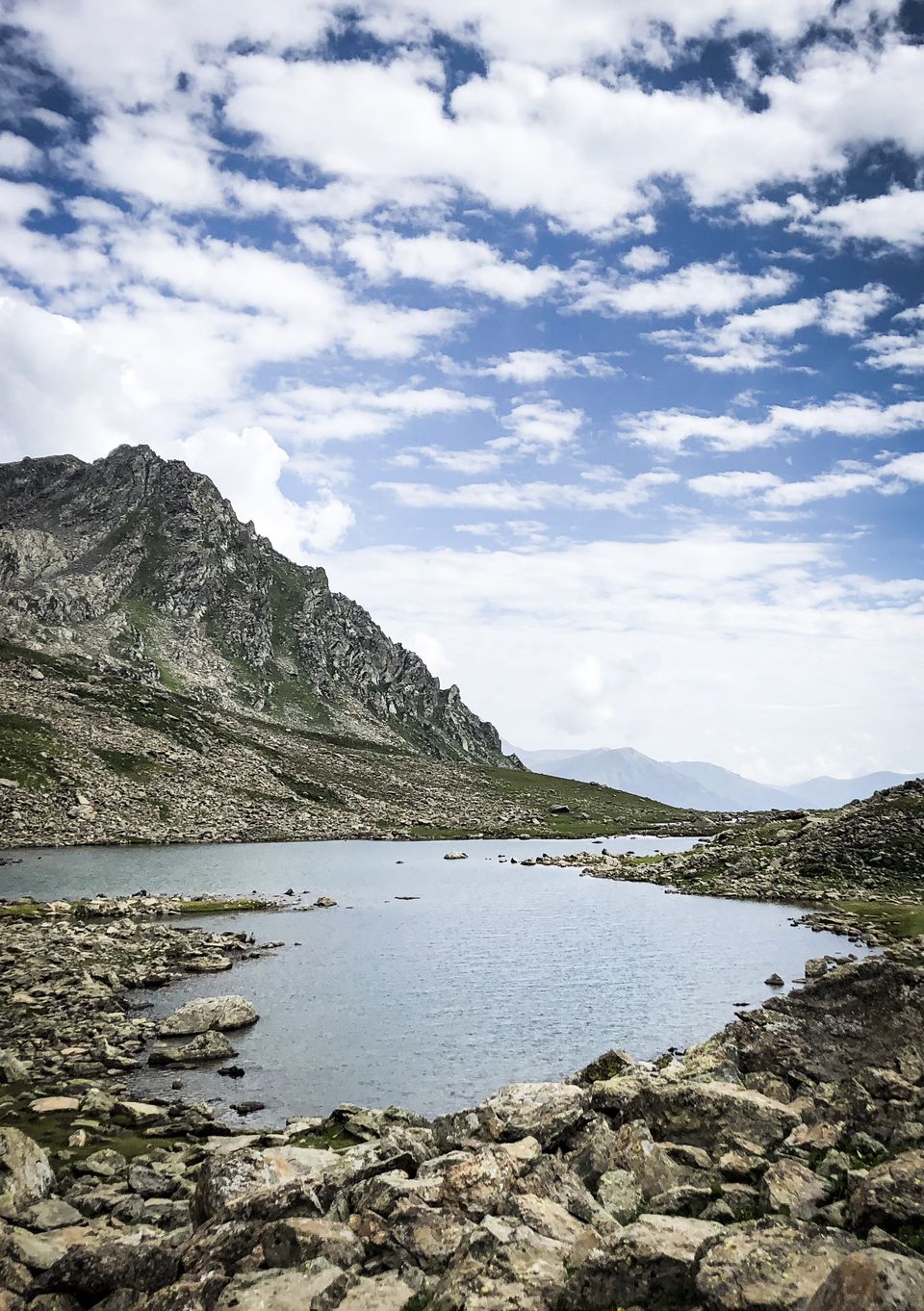 DAY6:
This day was one of the most toughest and challenging day.
as they say difficult roads often leads to beautiful destinations,i was eagerly waiting to witness it,
the twin lakes GANGABAL AND NANDKOL LAKE.
we also had to pass through a pass where we could have a clear view of the twin lakes.
Descending down to our camp was the gangabal lake.
the views were just awful
.
We reached the camp,rested for a while and went on to see the nandakol lake.there was a big boulder in which there was a lord ganapathy carving ,i dont know what its called but people and i still beleive.
each one of them eagerly awaits you to just go out there.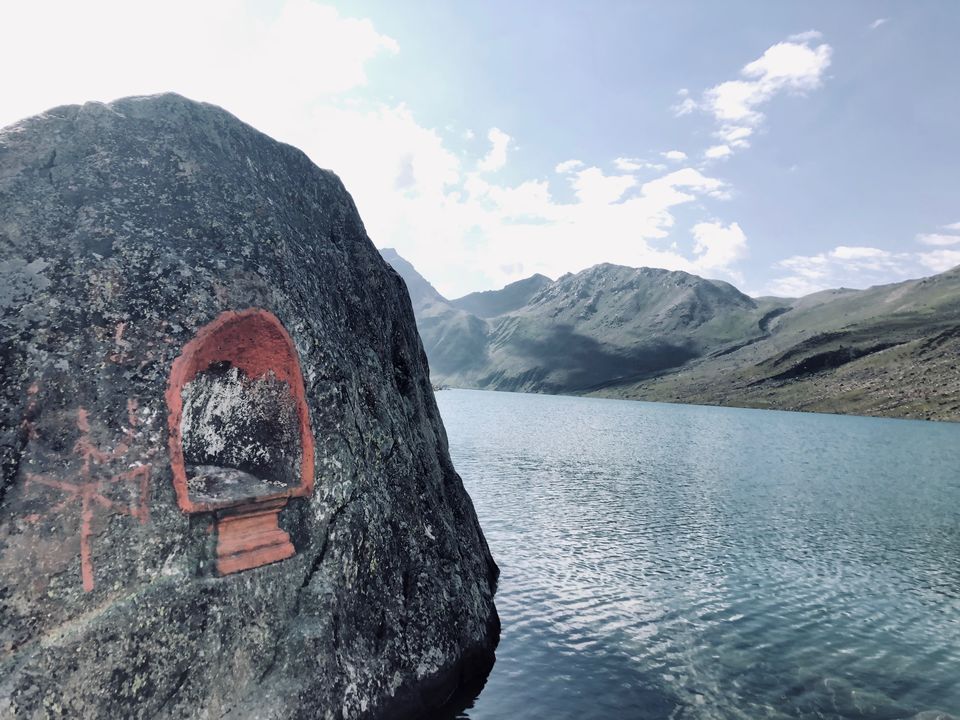 This comes to the end for the last day.
it was just descending to naranag. a vlilage nearer to sonamarg
one the way we found military officials,spent some time there ,had our ids checked and then descended and reached the village naranag
after a while it was a moment for me where i had to stay happy or think about it that the trek has ended.
we were then transferred to the sonamarg base camp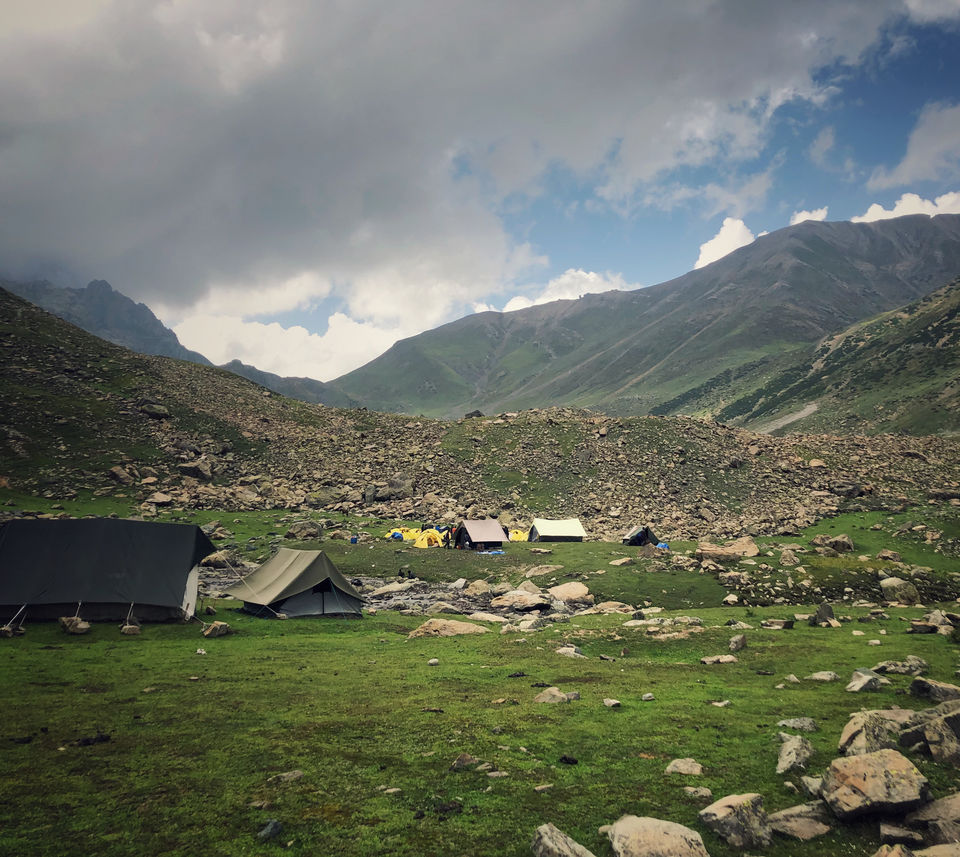 BY,
SATHISH S
(THE SOLITARY BACKPACKER)